It's crazy to think that 2019 has already come and gone and a whole year of major Disney news stories has happened. Since 2019 is now finished, I decided to make a list of the Biggest Disney Stories of 2019 as my Year-in-Review post.
There were so many big things that happened this past year that it was almost impossible to narrow them down to a Top 10-style list, so instead, I decided to go month by month and choose the biggest stories from each one.
These are stories and events which shaped 2019 more than others and when making my list I took into consideration how many people read the stories, how many social shares they got, the number of comments and just general buzz around them. They are all events having to do with the Walt Disney Company either with the Parks or Movies/Entertainment.
Going over all these stories brought back a lot of memories and great times and overall makes me really excited for the future and what's coming in 2020 at Disney World. I hope you enjoy my list of the Biggest Disney Stories from 2019:
January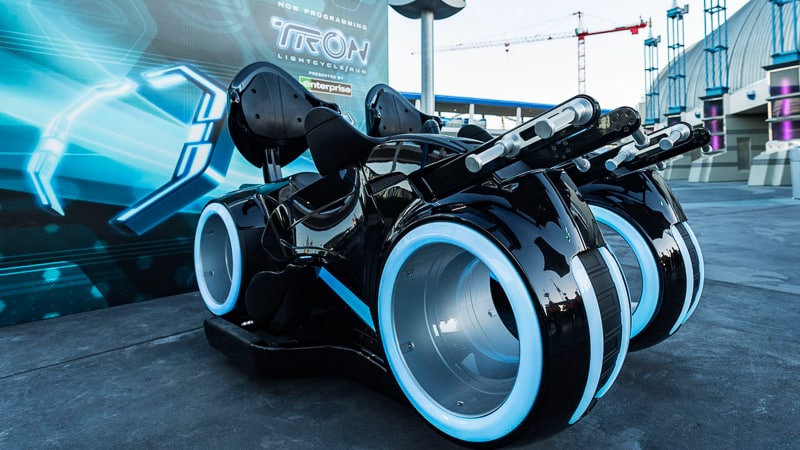 2019 got off to a fast start in January with some big changes to attractions in Walt Disney World. To start with, the Tomorrowland Speedway closed for refurbishment in Disney's Magic Kingdom due to the TRON Roller Coaster being built. It was closed down for almost half the year after getting a new track. At least it reopened, unlike the Walt Disney World Railroad which won't be open again until 2021.
No refurbishment was bigger however than the work done on Sleeping Beauty Castle. This was a multi-step restoration project to the castle making it look brand new when it finally came back online in May, though there were many upset guests along the way.
In a weird story, Slinky Dog Dash lost a little bit of its 'bounce' as the tails were removed from the trains due to safety concerns with the way they were attached. They eventually came back in February, but they rode around for a month without them.
Of course one of the biggest stories of 2018 was the Maleficent incident in the Magic Kingdom Parade, but in 2019 Maleficent made her triumphant return, fire and she's still breathing fire!!!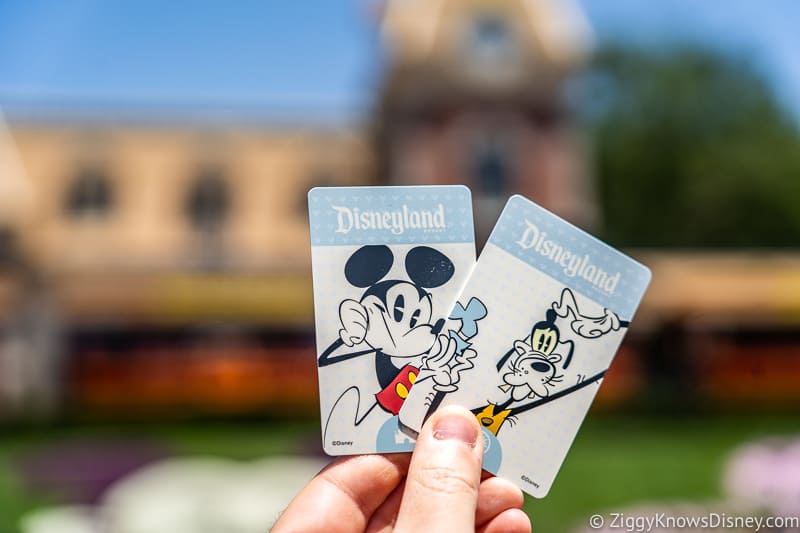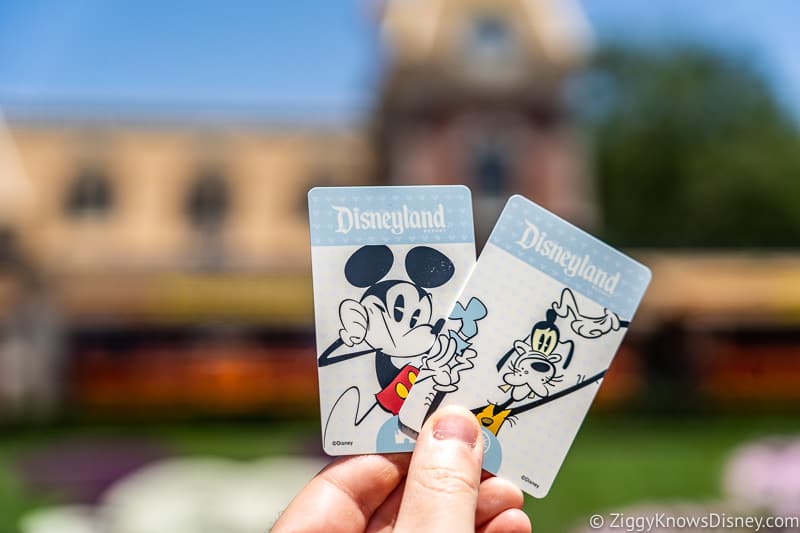 A new year always brings price increases, and the first set for 2019 affected the Disneyland Tickets prices and we got the first $2,000 park ticket.
Back in Epcot, the 2019 Festival of the Arts got underway in January with all sorts of new treats for the eye and the stomach.
Disney has been buying up more land around Walt Disney World in the last couple of years, none bigger than the 1,500 acres they bought in Osceola County. Could this be part of a future expansion project?
Lastly, in January, we got a sneak preview of some of the exciting international projects that are being planned in Disney Parks around the World. The first Zootopia Land is coming to Shanghai with a brand-new E-Ticket attraction. And many were sad to know that the Rock 'n' Roller Coaster in Disneyland Paris is turning into Iron Man Coaster, though it will be a big upgrade once completed.
February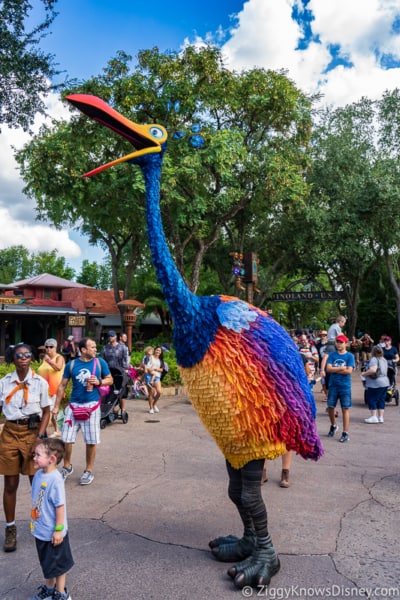 Fantasyland in Disney's Magic Kingdom was back at full strength once Peter Pan's Flight returned from a short refurbishment. The Animal Kingdom also got a wonderful new addition with Kevin from UP! now available for character meets. This turned out to be one of the most popular moves of 2019 for Disney.
Disney made more changes around Walt Disney World by starting to eliminate plastic shopping bags and offering reusable character bags in the stores in their place. There also was a somewhat confusing new Hotel Credit Card Policy put in place where guests now have a security hold on their card for the duration of their stay.
We were more excited about the future in February though, and it was impossible to miss the Disney Skyliner Gondola testing which seemed to be visible from all over property.
We also were given the great news that a Play Pavilion is taking over the old Wonders of Life building, and turning into a virtual playground of Disney and Pixar movies. We were also shown concept art and given details for the new Epcot Entrance which will be part of the park's big overhaul project.
March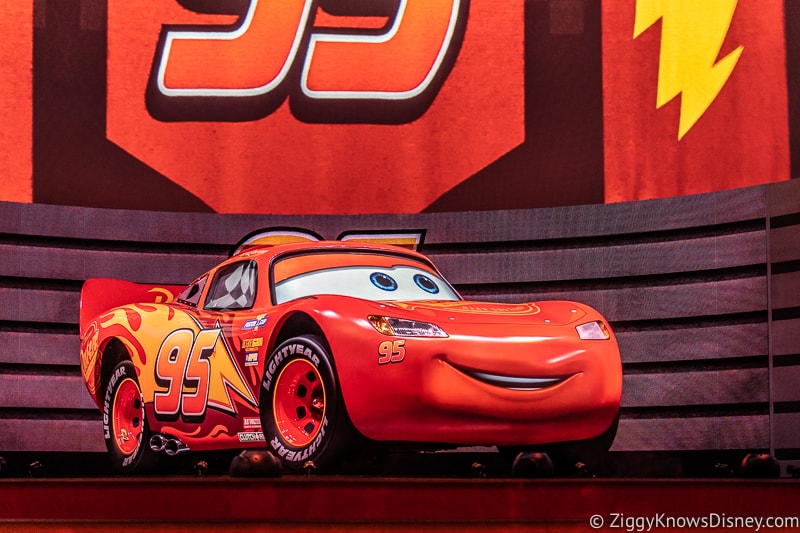 The month of March was huge for Disney films and the future of the company's entertainment capabilities. First, Captain Marvel was the first Disney $1 Billion earner of the year and introduced us to the MCU's most powerful character. Even more importantly though, Disney and Fox completed their merger giving Disney full ownership of 21st Century Fox and their substantial lineup of movie and TV properties.
March was a very busy month for Disney World with crowds coming in for Spring Break. They, of course, flocked to Epcot for the start of the Flower and Garden Festival, one of our absolute favorite events of the year.
Hollywood Studios also got a new attraction off Sunset Blvd as Lightning McQueen's Racing Academy opened up in an attempt to give the park more capacity.
Disney World Ticket prices shot up once again in anticipation of Galaxy's Edge opening later in the year. This was pretty much expected and was the first of many in 2019.
They also made some more policy changes around the parks with new restrictions on stroller sizes, and smoking being completely banned from the theme parks.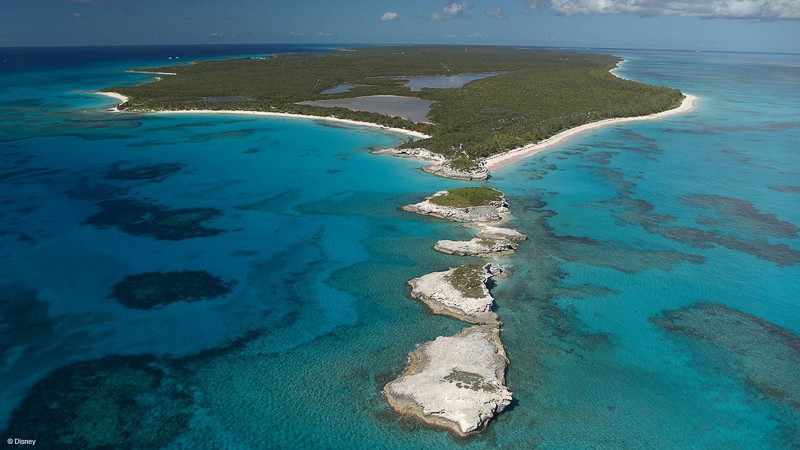 Lastly, we got some encouraging news from the Disney Cruise Line as Disney finalized the deal for a second island in the Bahamas. We think this was one of the most underrated stories of 2019 for Disney, and with Joe Rohde in charge of the project, we have faith it will be as good as, if not better than Castaway Cay is.
April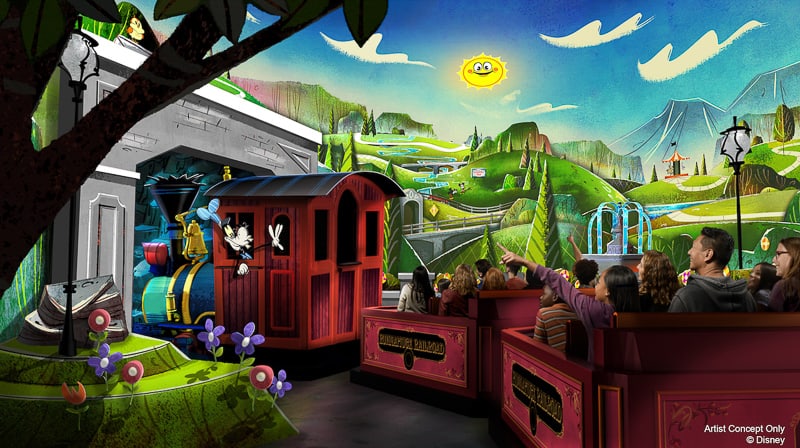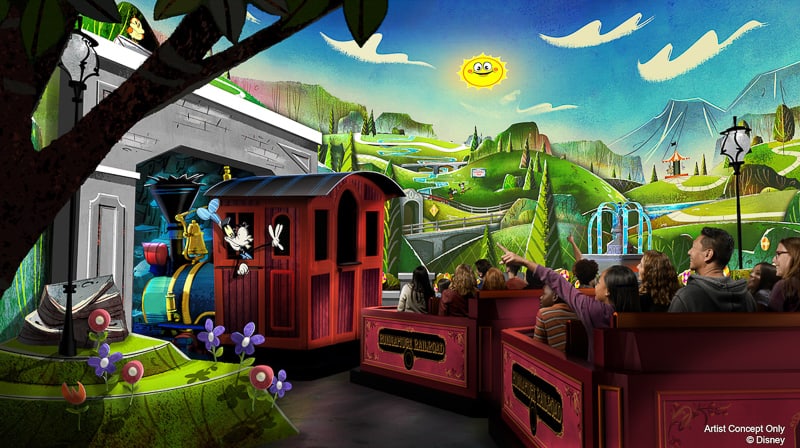 April wasn't the busiest month of 2019, but it had some important stories nonetheless. The month started with Disney World Free Dining for UK residents being offered. We don't think it is quite as advantageous as in past years, but still worth it for most guests from the UK.
And though we were already excited about Mickey and Minnie's runaway Railway coming to Hollywood Studios, we also go the great news that Disneyland is getting the same ride too!
News from the big screen was present in April as rumors of a Zootopia sequel film came forth, and not only Zootopia 2 but a 3rd film also!
Disney also produced the juggernaut of the film industry when the highly anticipated Avengers: Endgame finally hit theaters. Let's just say it did ok after finishing up as the highest-grossing film in cinema history!
May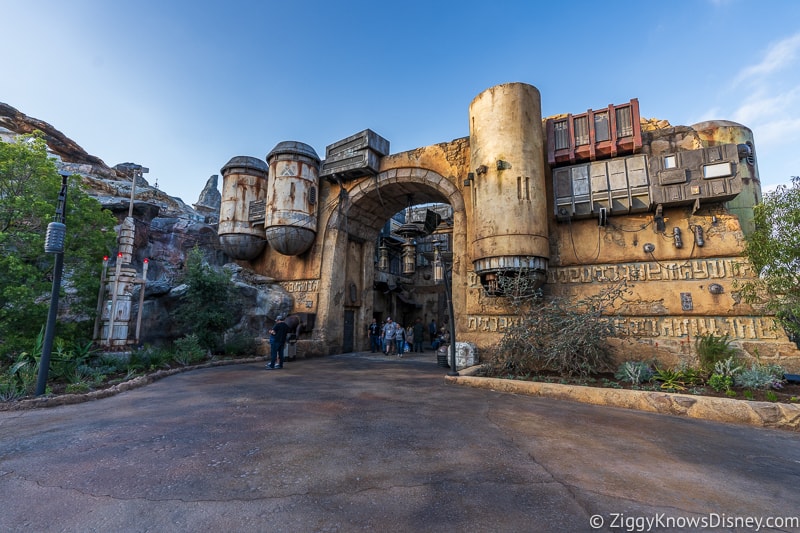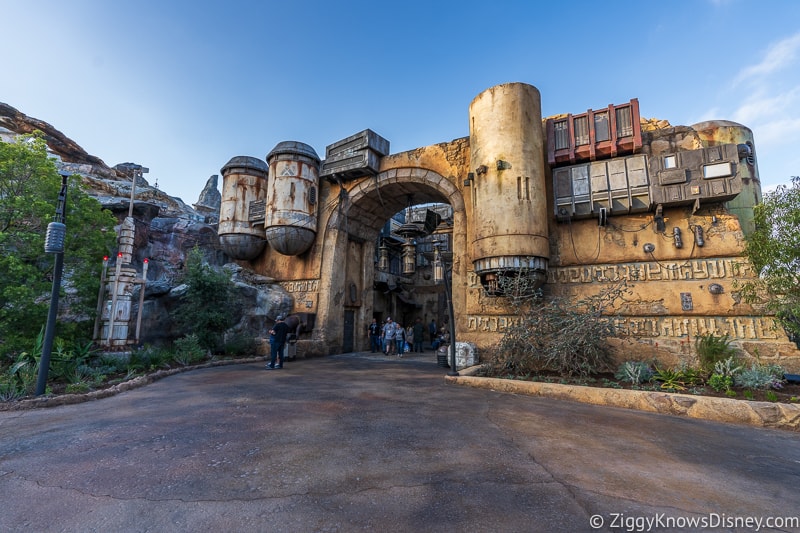 If you thought April was a ground-breaking month, May was even bigger. It started off with the 30th Anniversary celebration of Disney's Hollywood Studios, which got a new sign among other changes.
Over in Epcot, the Leave a Legacy monument demolition started, with those iconic pieces being moved to another location outside the park.
If you weren't a fan of the first edition, I'm not sure how much you will like the new "Rivers of Light: We Are One" as it debuted in the Animal Kingdom. Watch for this to go away at some point and be turned into a completely new show.
The best theme park in the world is getting even better as Disney announced 3 new lands are coming to Tokyo DisneySea. We can't wait to see what they do with the new Frozen, Tangled and Peter Pan-themed lands that make this an example of the rich getting even richer!
In an effort to beautify the park, the Disneyland Castle refurbishment finished in the middle of May, once again becoming the park's icon.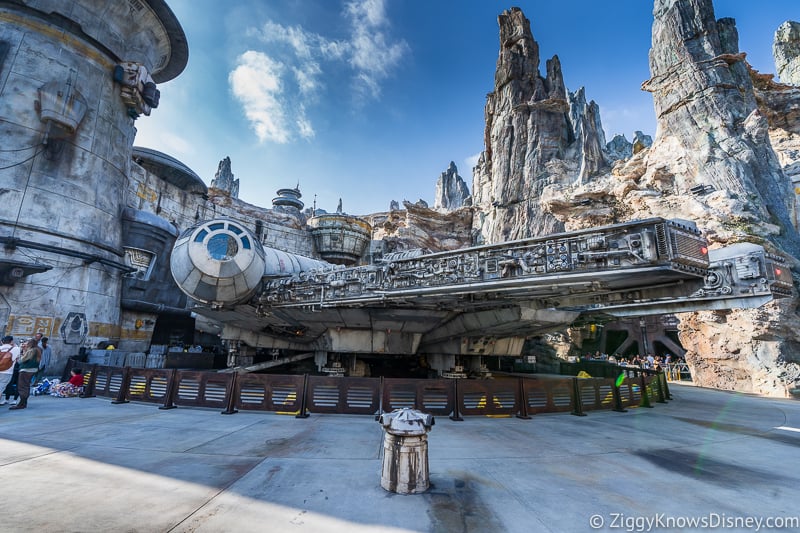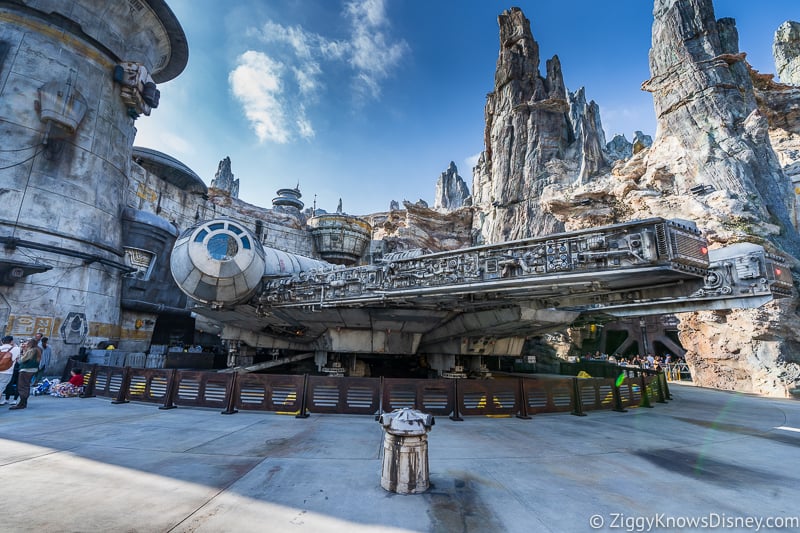 Who are we kidding though, May was all about the highly-anticipated opening of Star Wars: Galaxy's Edge.
We were lucky enough to be there on opening day and got to experience Black Spire Outpost first hands. We can honestly say we were totally blown away by the dining, Star Wars merchandise like droids and lightsabers, and of course taking our first ride on the Millennium Falcon.
Disney did an incredible job with Star Wars Land and came through on its promise to make the most immersive theme park land in history. Read our full review here.
June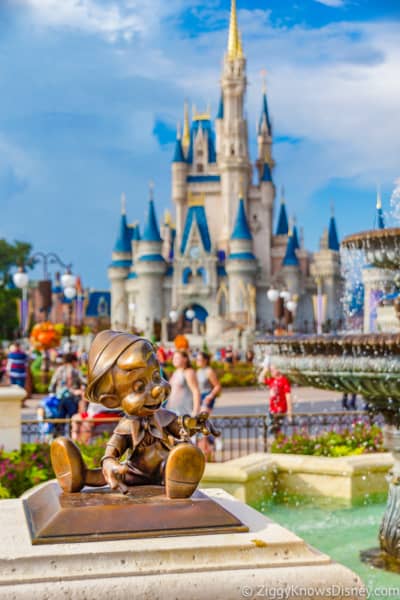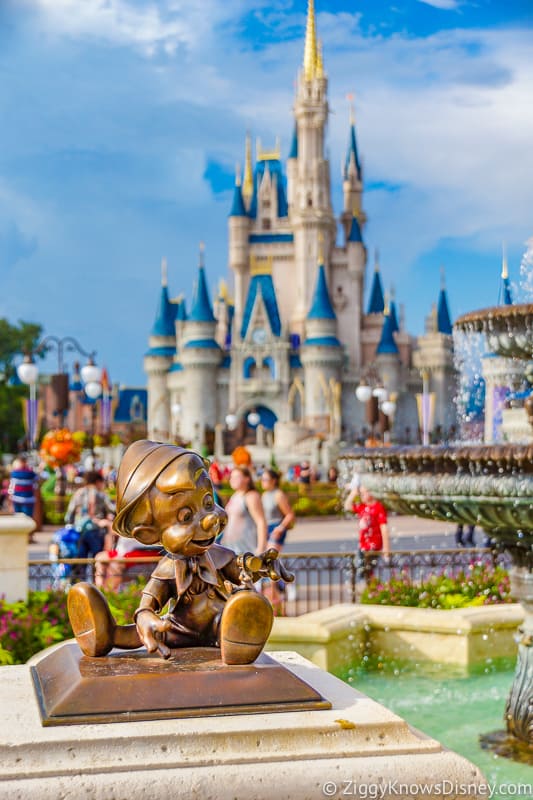 Galaxy's Edge may have already opened in Disneyland, but guests still had to wait until August in Disney World. As we were waiting we got the news of a WDW Annual Pass price increase, a Hotel Parking price increase and a Disney Dining Plan price increase.
In Disney California Adventure we got two new attractions in the month of June. On Pixar Pier the Inside Out Emotional Whirlwind opened. We aren't crazy about it, but it's fun for little kids. The second technically isn't a new ride, but an old one brought back to life. Disney announced that Soarin' Over California was making a return, and it was amazing to see and experience the original version of the attraction once again.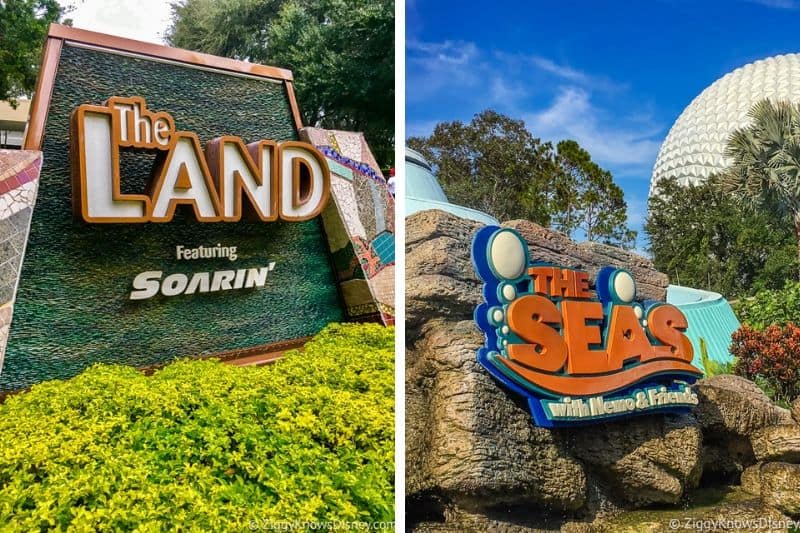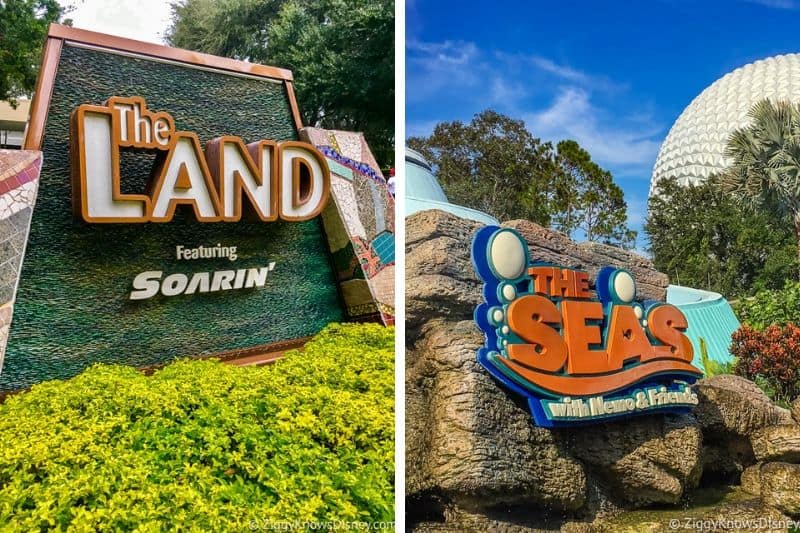 Disney fans are always afraid of losing their beloved attractions they remember from childhood, and three rumors were put to bed by Disney in June. The first was the rumored demolition of The Seas and The Land in Epcot. Disney squashed this and said there was no truth to these rumors.
They also made it clear that despite what others were saying, the Country Bear Jamboree was not closing either over in Disney's Magic Kingdom nor the Enchanted Tiki Room. It's always best to take rumors about Disney attractions with a grain of salt, and this proved true once again.
July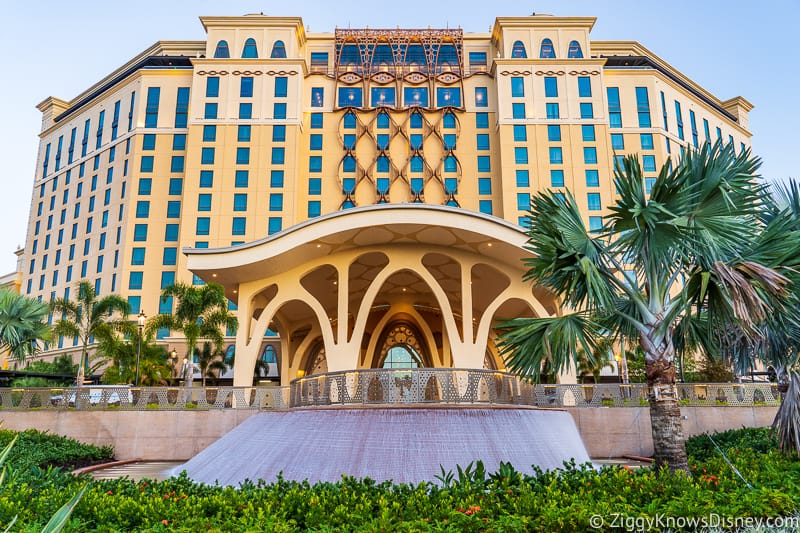 July in Disney World usually brings big crowds, but there usually isn't too much ground-breaking news happening.
One thing we did get though was the reopening of Rafiki's Planet Watch in Disney's Animal Kingdom. For a while, it looked like this was getting closed for good, but it turned out it was only a refurbishment.
If you are in the mood for a high-end meal and one of the best dining experiences in Walt Disney World, then head over to the Japan pavilion and try Takumi Tei. This is absolutely one of the best restaurants on property and probably the highest quality restaurant in any theme park, period.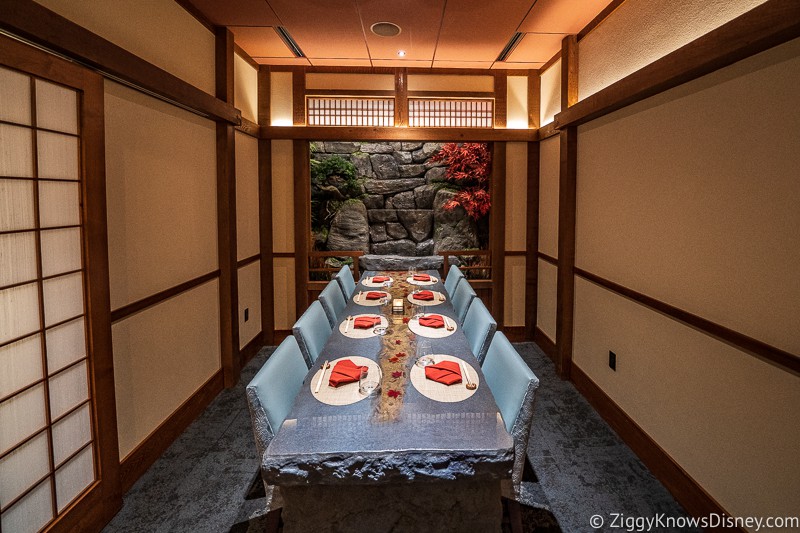 Disney also added a brand new hotel to its inventory as the Gran Destino Tower opened at the Coronado Springs Resort. We got to stay here over the summer and we were thoroughly impressed with the quality of the rooms, the service and the excellent food. It's now our top-rated moderate resort hands-down!
Lastly Disney got yet another $1 Billion-earner when Spider-Man: Far From Home hit theaters. This was just the beginning of Spider-Man in the news in 2019, and shortly after the movie came out, we got the news that Spider-Man was leaving the MCU and Disney and going back to Sony. Much to the relief of millions of fans, they finally got the news in September that he was coming home where he belongs and back to the MCU.
August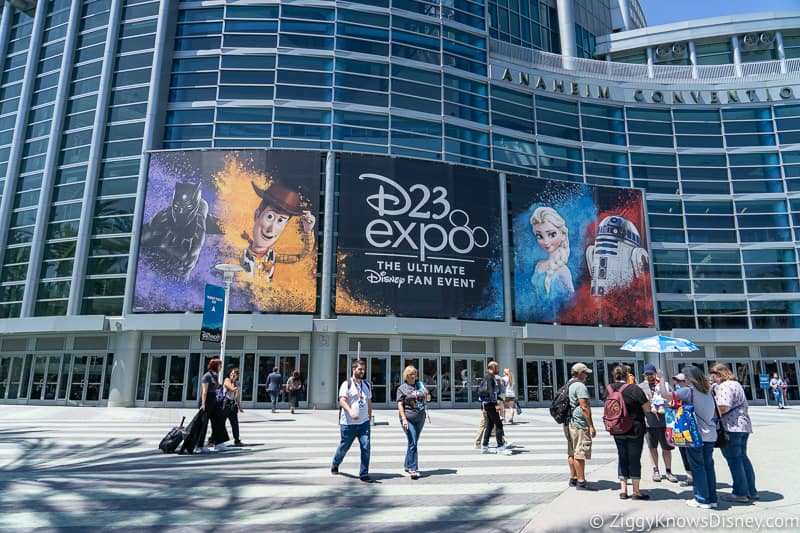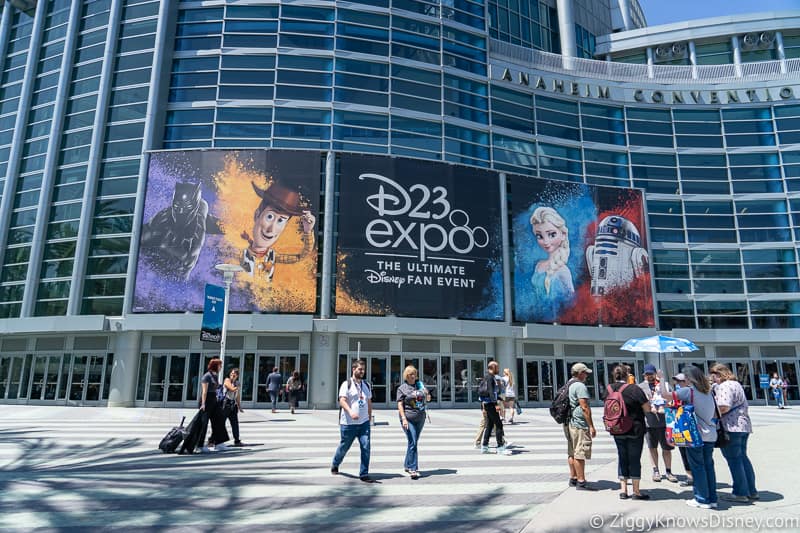 If May wasn't the biggest month for Disney so far in 2019, then August certainly was.
It started in Disney Springs with the NBA Experience opening up. Though it hasn't had much success so far, it's definitely worth a stop if you are a big NBA fan.
Guests always want more choices, and Disney came out with MagicBand Upgrade options that allow guests to get better bands at a lower price.
Our favorite event of the year kicked off at the end of August when the Epcot Food and Wine Festival came back once again. This year there were more days and more food than ever before, and we sure had a great time trying it all!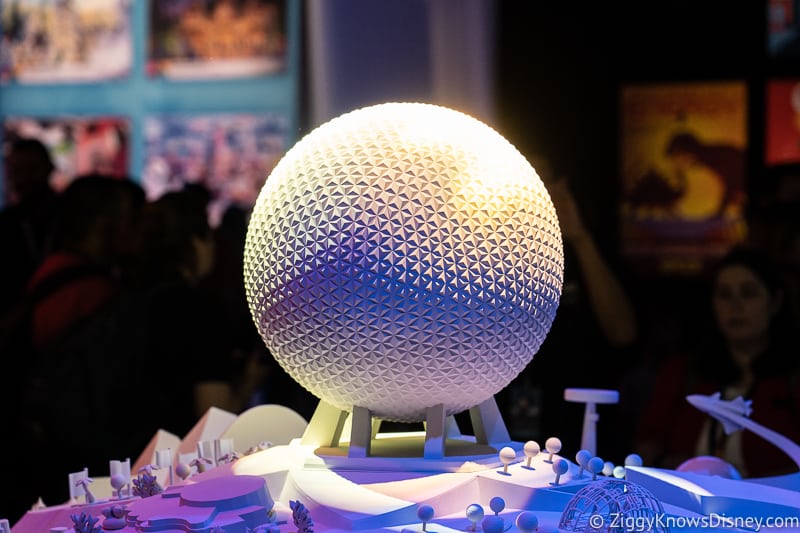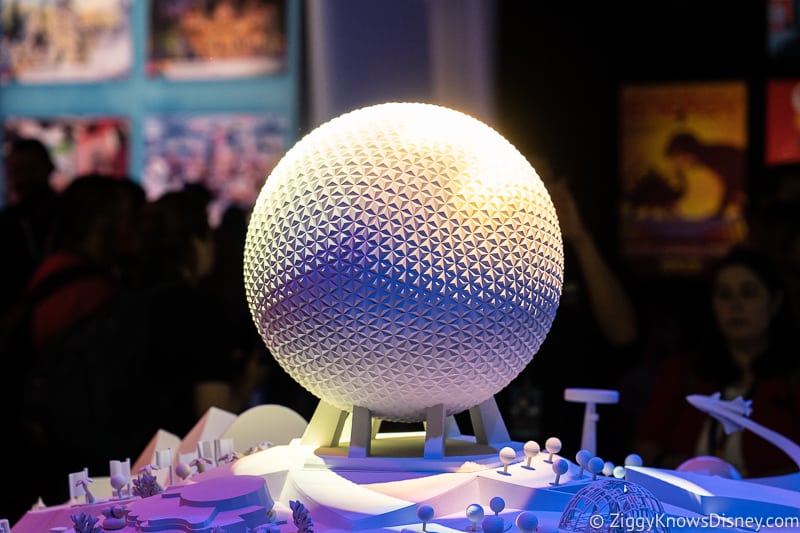 The next two events are what made August great however. First, we got to witness a historic D23 Expo where so many new projects were announced that we are looking forward too. The biggest one was a full display of the new Epcot overhaul where we learned about the new neighborhoods, the Guardians of the Galaxy coaster, Remy's Ratatouille Adventure, the Mary Poppins attraction, Spaceship Earth refurbishment and more!
We also learned a lot more about the new Star Wars: Galactic Starcruiser Hotel coming to Walt Disney World in 2021.
You can check out all the D23 Expo News and Announcements here.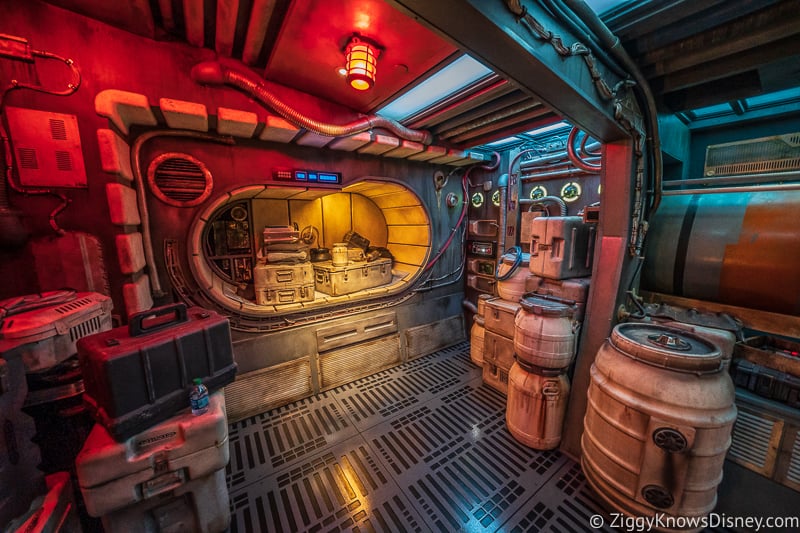 Shortly after D23, Star Wars: Galaxy's Edge opened in Disney's Hollywood Studios, bringing Star Wars Land to both coasts. We also got to be there that day for the historical opening and the crown jewel of Hollywood Studios.
September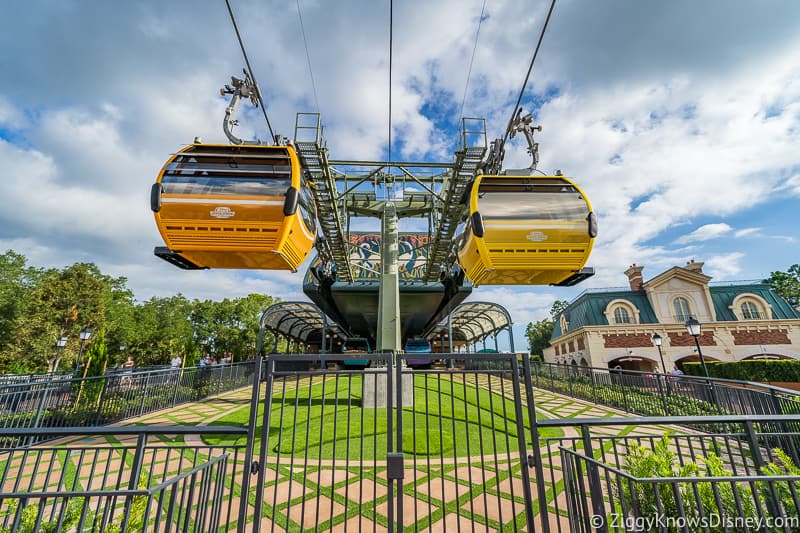 As if August wasn't exciting enough, September started out with a bang as Hurricane Dorian theatened the East Coast, and even Walt Disney World. In the end the resort didn't sustain any serious damage and didn't hit there nearly as hard as Hurricane Irma only two years prior.
Just like on the West Coast, the Hollywood Studios version of Galaxy's Edge decided to eliminate the Sporks from Docking bay 7 as people were stealing them and reselling them online for big money. Why they even attempted putting them in Disney World after the same thing happened in Disneyland is beyond me.
Over in the Magic Kingdom, a larger walkway finally reopened behind Cinderella Castle, allowing creating more space and better guest flow through the area. The remodel of Tomorrowland slowly started coming into place when a much sleeker, yet simpler new entrance sign was installed at the entrance.
The biggest news in that park though was that automatic cameras started replacing photographers in some character greets.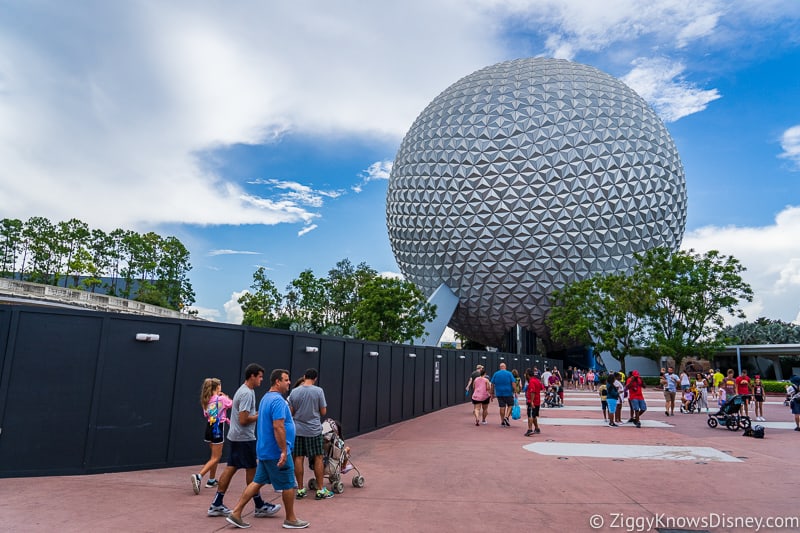 We'd been hearing about the changes in Epcot for months, and in September, those changes really started to show as Future World became one big construction zone. Park icons like Club Cool, Starbucks and the Fountain of Nations closed. Since then the construction in Future World has only increased and we've see the demolition of Innoventions West too.
A New Delivery Policy for guests staying in Walt Disney World Resort hotels has really changed the way guests get packages, making it much harder to have things delivered.
On a sad note, we said goodbye to our all-time favorite Disney fireworks show, Illuminations: Reflections of Earth in September. Though we hate to see it go, we are hopeful for the future of Epcot nighttime entertainment!
The big news of the month though was the Disney Skyliner finally opening. This new transportation system brings guests from Hollywood Studios to Epcot and to 4 different hotels in between and has proven to be a fun and exciting way to get around, with promise for the future. This, however, would not be the last time we here from it…
October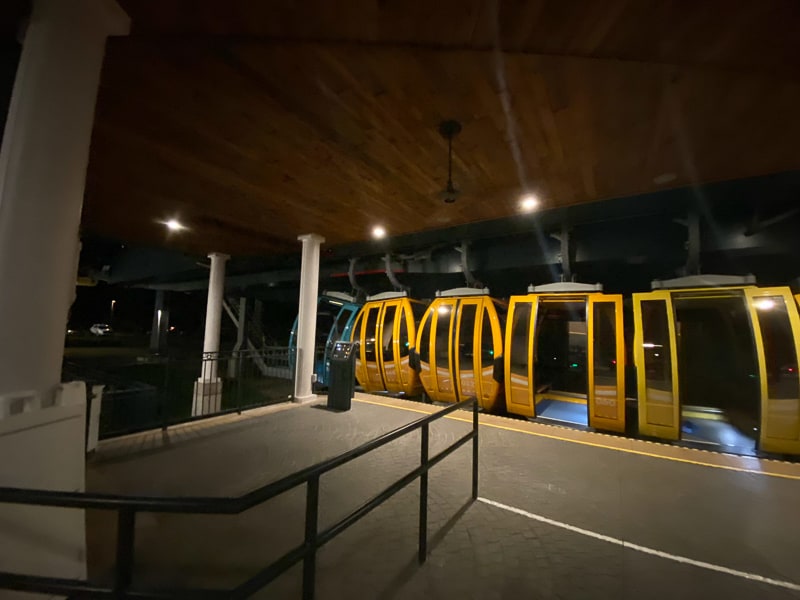 Less than one week after it opened, the Disney Skyliner had a small accident and immediately became the most talked about thing in Disney. The Skyliner was closed down for weeks until Disney was able to test and resolve the problem. Even though there has been some downtime almost every day, the Skyliner is still the most fun method of transportation on property and will continue improving reliability in the future.
Another price increase hit us in October, this time it was snacks. This is normal for October as the same thing happened in 2018. One thing all these increases emphasized, you definitely need a good strategy for how to save money in Walt Disney World in order to make it as affordable as possible.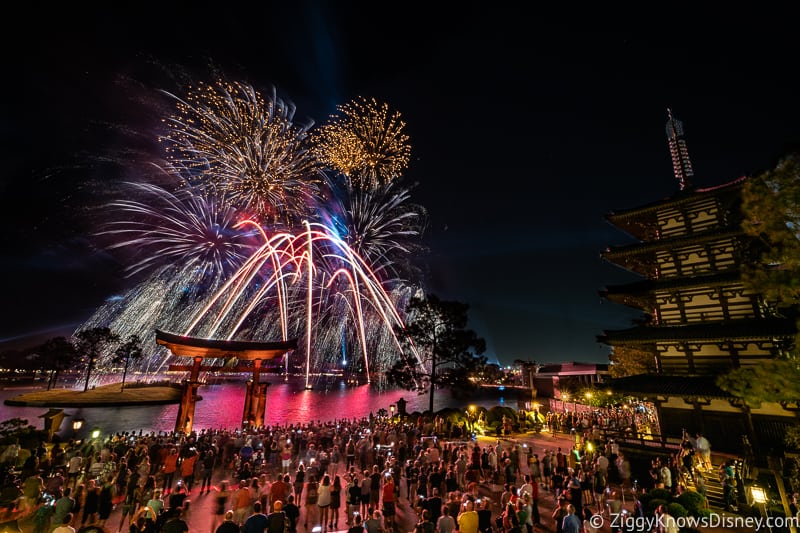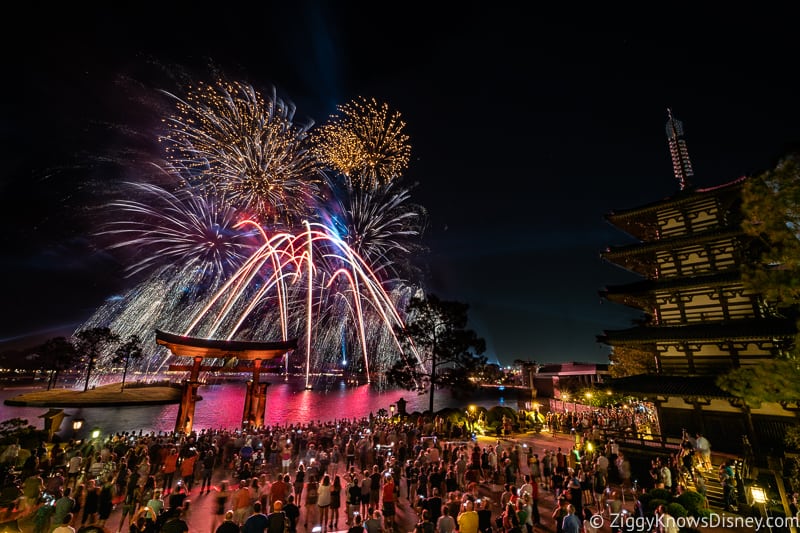 Though we learned about all of the upcoming changes to Epcot at the D23 Expo, the new Epcot Experience opened in the Odyssey pavilion with a full model and circle vision video presentation of everything that's coming. It's definitely worth checking out the next time you go to Epcot!
We got the successor to Illuminations, Epcot Forever which finally made its debut. It has some really cool new effects Disney will be incorporating in future shows, and features old-school Epcot music as its theme. Don't get used to it though as it's only a temporary show and its permanent replacement, Disney HarmonioUS is coming to Epcot in Spring 2020.
November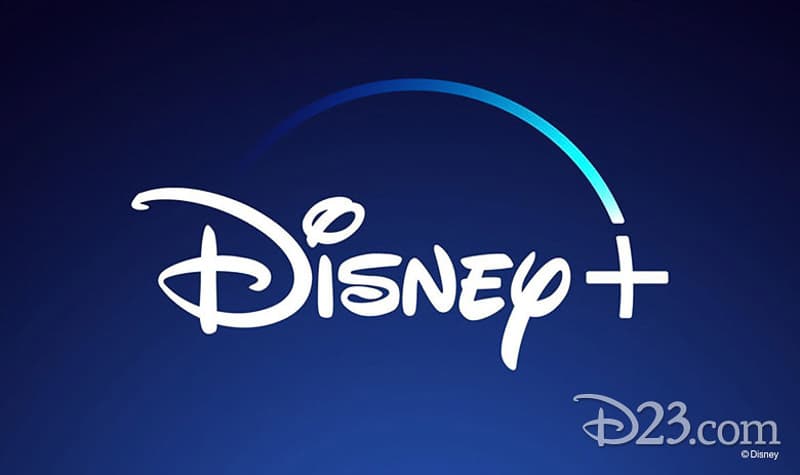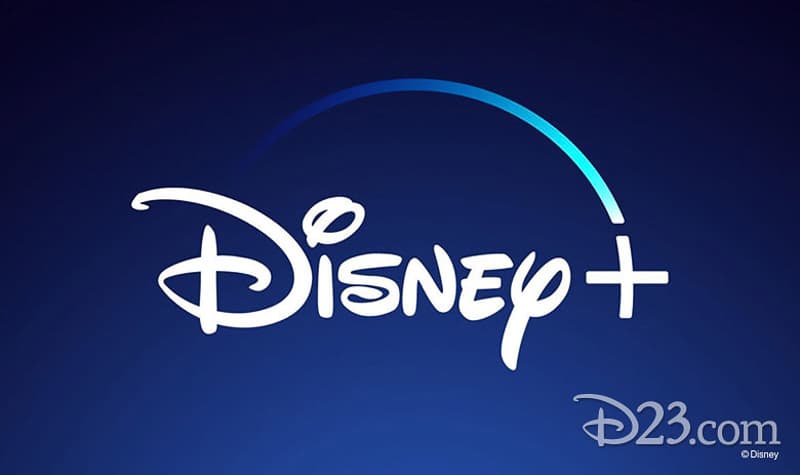 November started out with news from Disneyland when we found out the Indiana Jones Adventure is closing for a long refurbishment in 2020. At least they will be fixing the broken special effects and we can continue to enjoy one of the best attractions in Disneyland.
We learned more info about the ambitious new Epcot space restaurant, Space 220 and that it won't be opening in 2019 due to delays. We learned new details about the whole experience and are still tremendously excited to try this restaurant in 2020.
Frozen 2 came out in theaters in November and though it isn't quite as good and didn't have quite the success as the original, it still proved to be a hit at the box office becoming yet another $1 Billion earner for Disney.
The big news of the month, however, was the successful launch of Disney+. This is a project that has been in the works for years and is what Disney is hoping will be a driving force for the company in the years to come. So far we have to say that Disney+ shows great promise, and once they get some more exclusive content on the platform.
The original content they do have though is quite strong and we were blown away by both The Mandalorian (more baby Yoda please), and The Imagineering Story.
December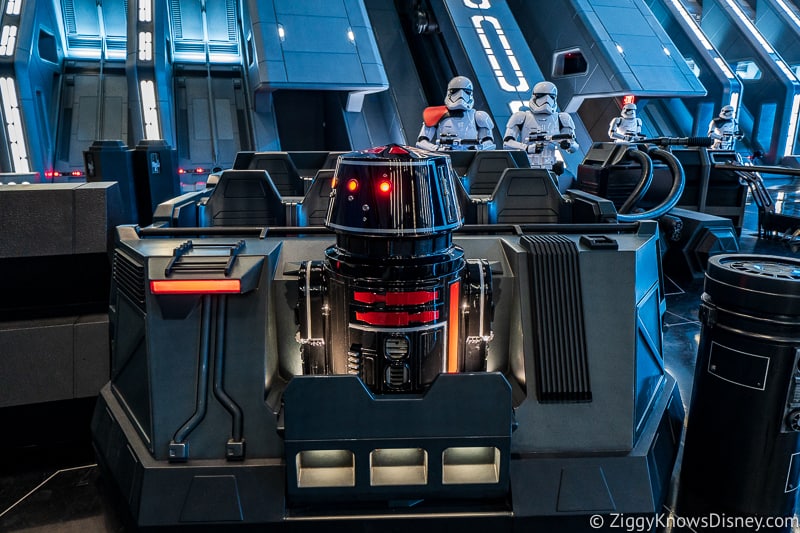 December was dominated by two big events for the company, one in the theme park and one at the cinema, and they both centered around a galaxy far, far away.
Before we get to those, the Riviera Resort opened near Disney's Caribbean Beach. This new DVC Resort is conveniently located on the Disney Skyliner and close to both Epcot and Hollywood Studios. It is pretty expensive, but overall has gotten great reviews from guests.
Right from the beginning of the month, the overwhelmingly dominant story at the parks was about Star Wars: Rise of the Resistance finally opening up in Galaxy's Edge in Hollywood Studios.
Fans have flooded the park every day since December 5, making it the most popular attraction in Walt Disney World. Because of its popularity, Disney has started using the virtual queue and boarding passes for Rise of the Resistance, making actually getting on the ride feel like the achievement of a lifetime. Things should start getting easier as we move into the new year, but Rise of the Resistance has been a huge success thus far, and its popularity won't be slowing down anytime soon.
The other big news of December was the opening of Star Wars: The Rise of Skywalker in theaters. Disney had yet another massive success and despite critics' overall disapproval with the film, it has proven to be a hit with fans and is on its way to reaching the $1 Billion dollar mark. This tops off the biggest year by any studio in the history of films as Disney destroyed its own record and has earned over $13 Billion in total sales.
What a way to finish 2019!
So those were the Biggest Disney stories of 2019. It was incredible covering all of them for you and I want to thank all my readers for your support over this last year. These stories left an impact on us in 2019, and I can't wait to see what 2020 has in store.
I look forward to bringing you the best Disney coverage next year, and I have a lot of awesome projects in store that are going to change the Ziggy Knows Disney brand forever and we'll continue to work towards our goal of making this the best resource for Disney News and Trip Planning on the internet!
Thank you so much and see you soon!
Your Thoughts
I want to know what you think about the Biggest Disney Stories in 2019…
Which was your favorite thing from Disney in 2019?
What are you most looking forward to in 2020?
Let us know in the comments section below!
If you enjoyed this article, as always I appreciate it if you'd share it with others via social media. I work hard at making this website into a useful resource for you and your family to plan your visit to the Disney Parks and I hope it can help you! Thanks 🙂