(UPDATED 2/22/19): As you already know, Disney has some big plans for Epcot which is currently in the middle of a massive transformation process. As a part of that Disney has just revealed new concept art showing the brand new entrance to Epcot and a play pavilion replacing the Wonders of Life Pavilion.
Finally we are getting a look at a bit of the long rumored huge Epcot transformation Disney has been promising us. Here you can see the new Epcot Entrance: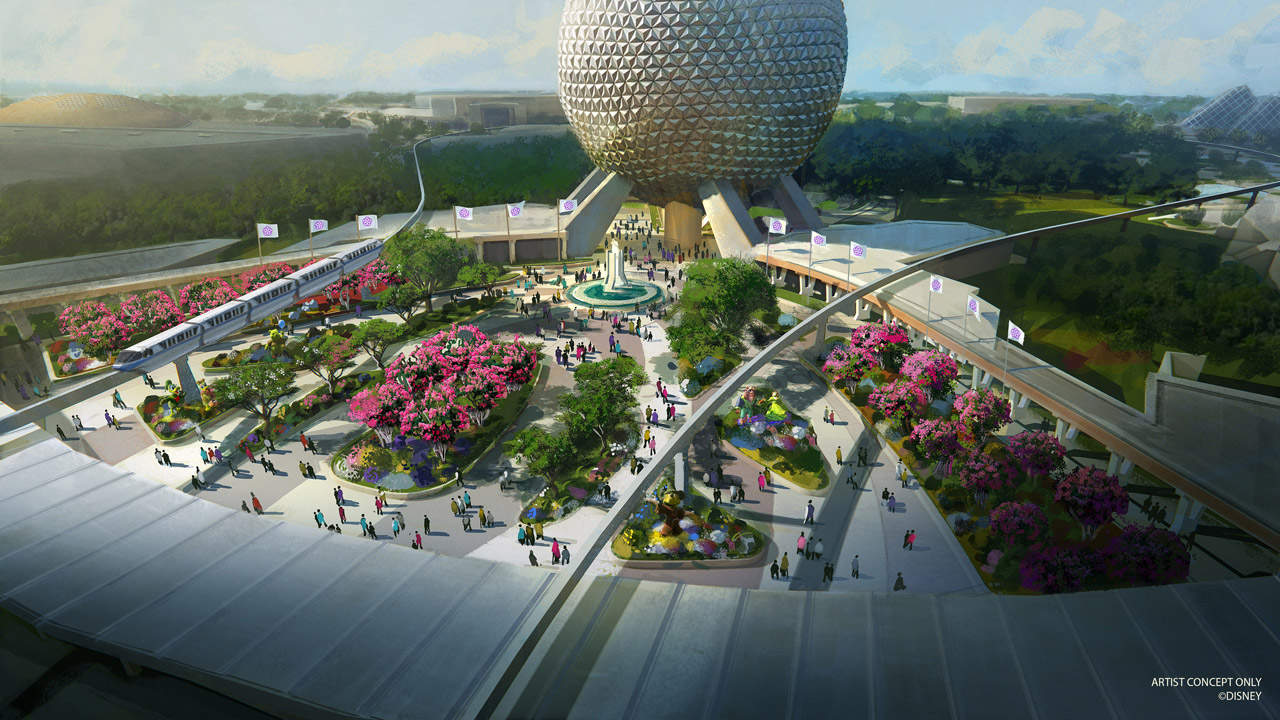 The way things look when guests enter Epcot is going to look completely different. As you can see in the above concept art, the Epcot main entrance will have new pathways, sweeping green spaces and a newly reimagined fountain. This new design will pay homage to the original park entrance with fresh takes on classic elements.
One thing you might have noticed is the Leave a Legacy monuments are gone from the concept art. Disney will be moving them to a location just outside the park's gateway. Was that the sounds of millions of Disney fans leaping for joy?? ?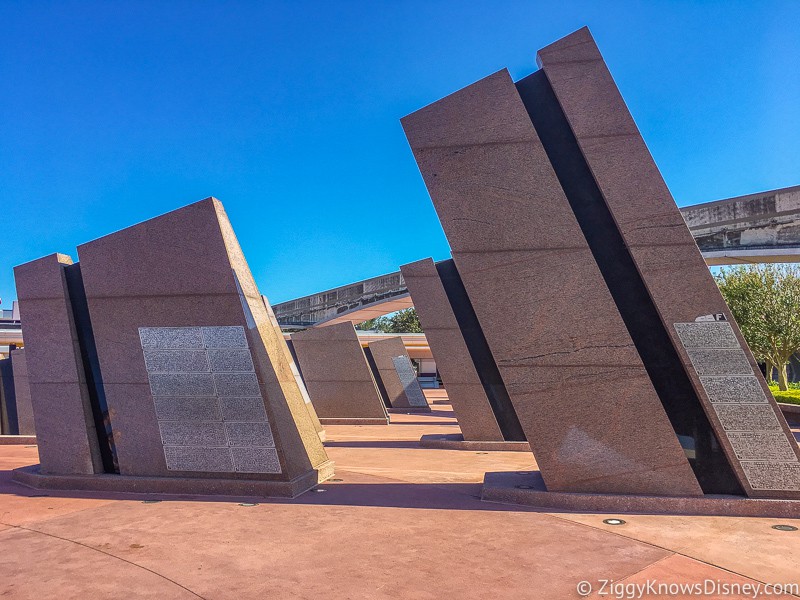 Honestly I'm happy about this change, and I think the entrance looks so much more inviting and friendly without those big monstrosities and I can't say I'll miss them. They were good to get a photo or two with a reflection of Spaceship Earth of the side of them, but other than that we aren't missing much.
The only thing they didn't tell us is WHEN they are moving the Leave a Legacy monuments. Obviously they can't do everything all at once as they are too big and too heavy to move quickly. Plus they would have too close the whole Epcot entrance in that case. What's more likely is that they will do this move in phases.
Construction has already begun on the Epcot entrance project and, supposedly the move will be complete in 2020. We'll keep you updated on the details as they come out.
They also include the monorail in the concept art, and I may be reading into this too much, but it doesn't look any different at all. That tells me Disney doesn't seem like they are planning on changing out the current monorail models anytime soon.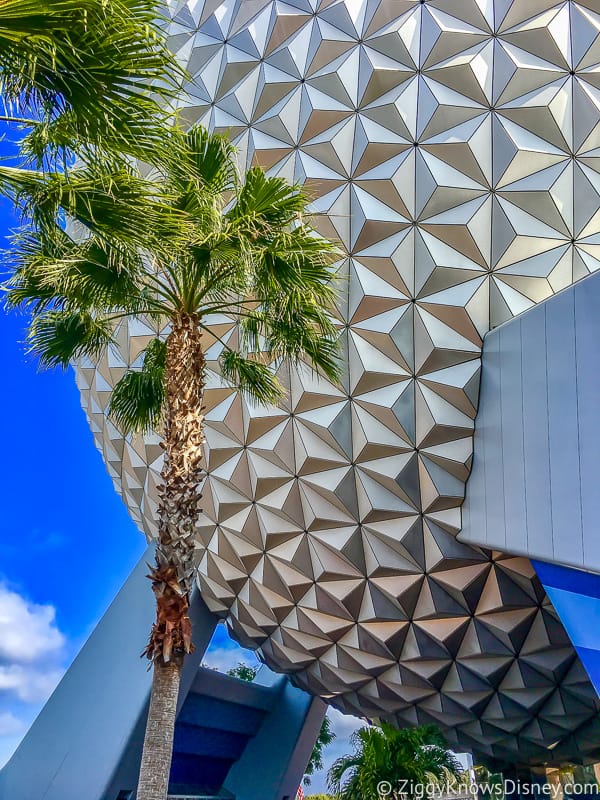 Disney did say that more "significant redevelopment" will begin between Spaceship Earth attraction and the World Showcase Promenade, though they did not share the details with us at this time. Could that perhaps also include a transformation of the Spaceship Earth attraction as has been rumored? We'll have to see.
Here is the concept art for the Kid's Play Pavilion where the current Wonders of Life Pavilion is located: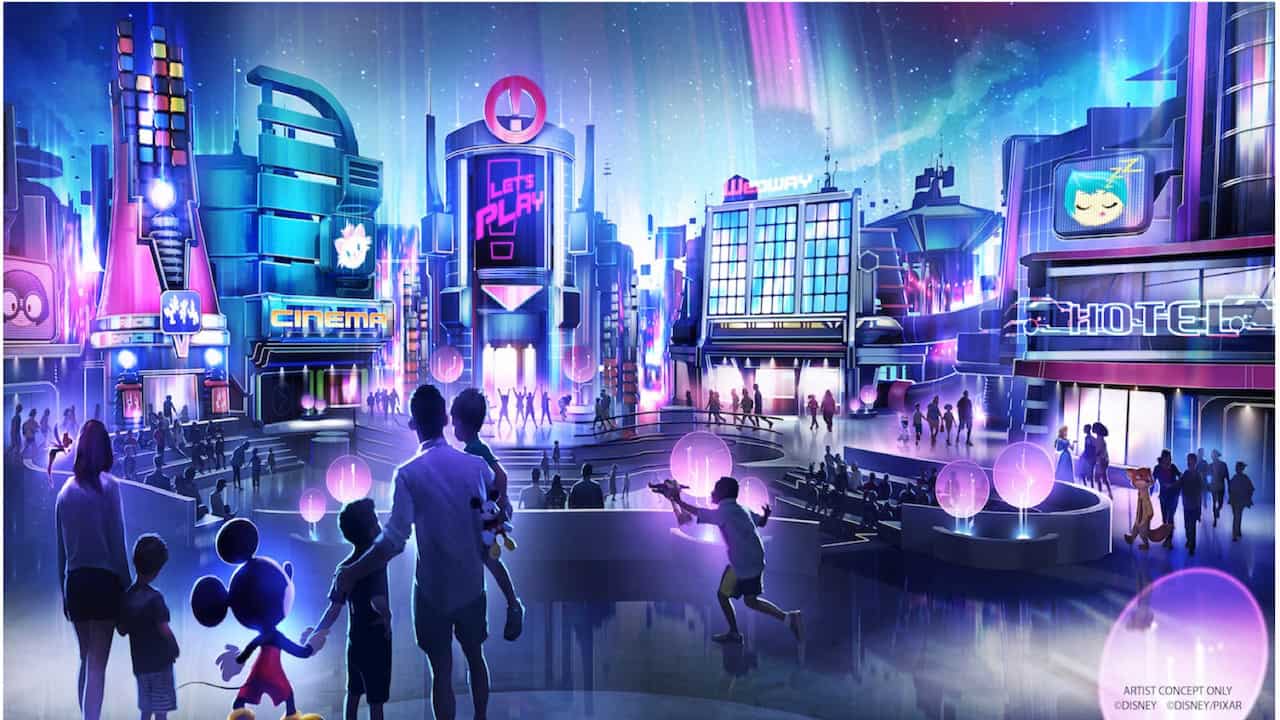 This new space will be devoted to playful fun and feature an innovative city that'll come to life under the dome of the un-named pavilion previously known as Wonders of Life. The pavilion's city will be bursting with interactive experiences, your favorite Disney characters, hands-on activities and engaging entertainment when it opens just in time for the 50th anniversary of Walt Disney World Resort!
"This innovative, new pavilion is beyond anything we've ever created and is completely unique to Epcot," said Zach Riddley, portfolio executive, Walt Disney Imagineering. "Built on the power of play, it introduces an immersive and interactive 'city' where you can explore, create, and interact with some of your favorite Disney characters. This is an experience worthy of our bold vision for Epcot – and another signature element of our transformation."
This has been coming for some time and is an obvious move to make Epcot more appealing to kids. However if you were still holding out the hope of Disney somehow eliminating characters from Epcot, those dreams just got smashed big-time. This is Disney going all-out to give the kids what they want and will transform Epcot 100% kid-friendly.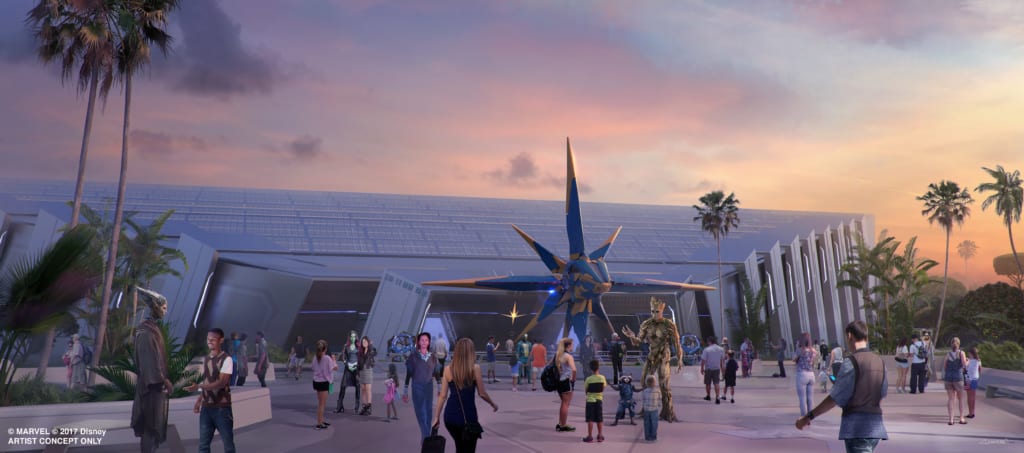 The only question is where are they going to put the Festival center they use for the various food festivals throughout the year like Food and Wine? We'll have to keep an eye out on that.
Disney also announced a new Experience Center coming to Epcot later this year. The Experience Center will be located in the Odyssey Events Pavilion and feature interactive exhibits to help visualize park projects throughout this unprecedented period of transformation.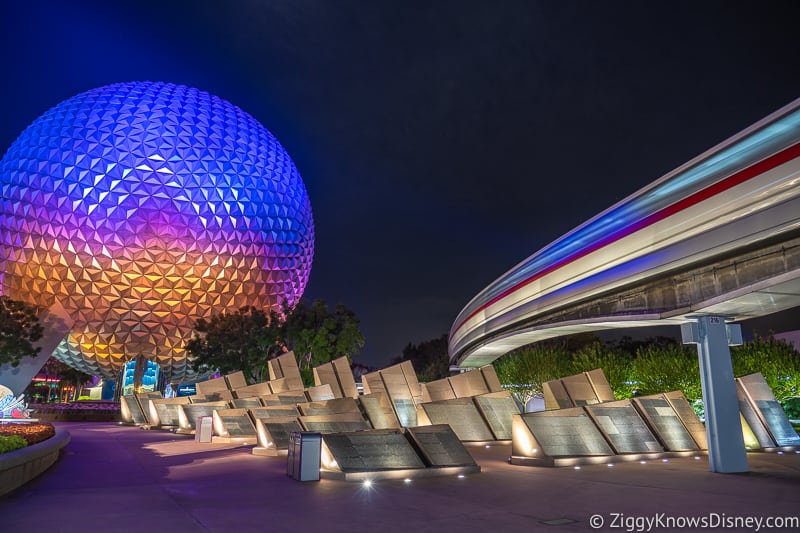 Some of the other previously announced Epcot expansion projects are: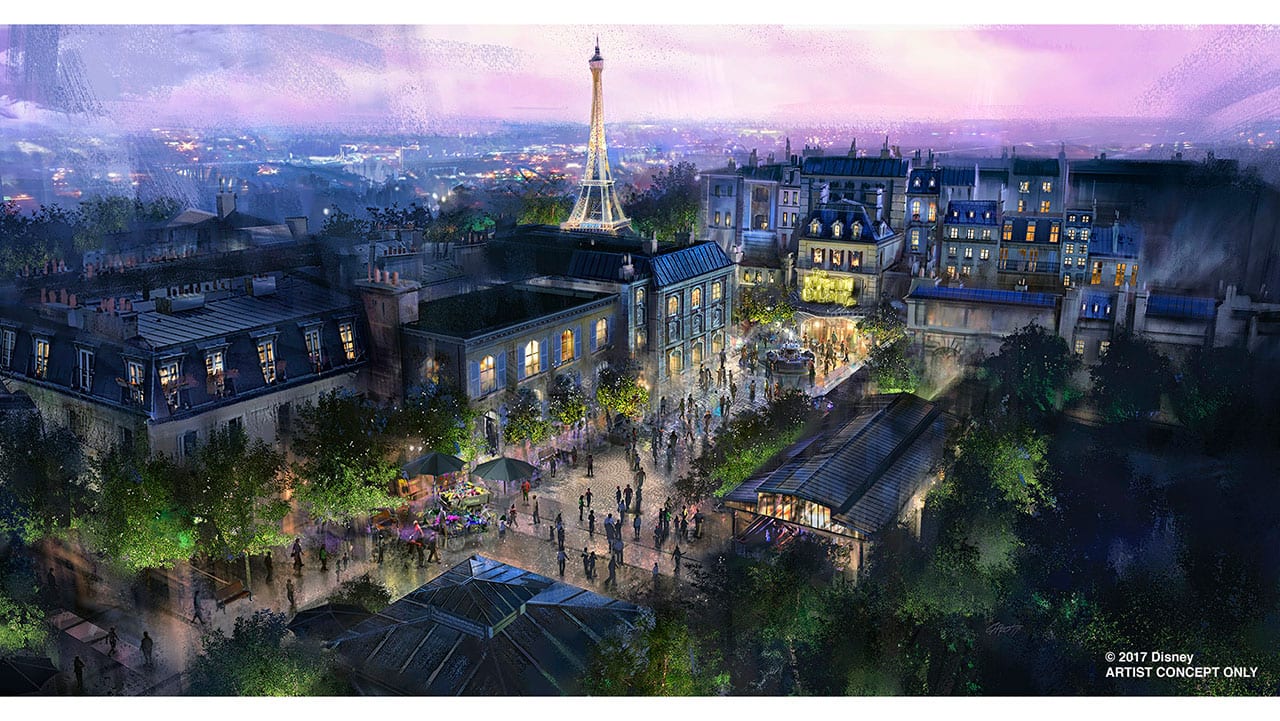 Those are just some of the projects coming to Epcot as more are rumored beyond that including a new World Showcase pavilion, changes to the Journey Into Imagination attraction and a long refurbishment of Spaceship Earth attraction.
No dates were giving for the new Epcot entrance or the Kid's Play Zone, however the announcement did say that it would be open in time for the 50th Anniversary of Walt Disney World in Fall 2021. The way they worded it made it seem like it would open just before that, so we're talking about 2 years from now probably. Stay tuned for more announcements.
Be sure to check out our Walt Disney World Construction page for more updates on all the projects going on around Disney World as we continue to bring you the latest!
What do you think of the Epcot transformation??
Your Thoughts:
I want to know what you think about the Epcot transformation…
Are you happy the Leave a Legacy monuments are going?
Are you happy with the Wonders of Life change?
Let us know in the comments section below!
If you enjoyed this article, as always I appreciate it if you'd share it with others via social media. I work hard at making this website into a useful resource for you and your family to plan your visit to the Disney Parks and I hope it can help you! Thanks 🙂
News Source: Disney Parks Blog