With so many different construction projects going on in Walt Disney World right now, it's really hard to keep up on all the latest news about them. (Believe me, there are a lot!)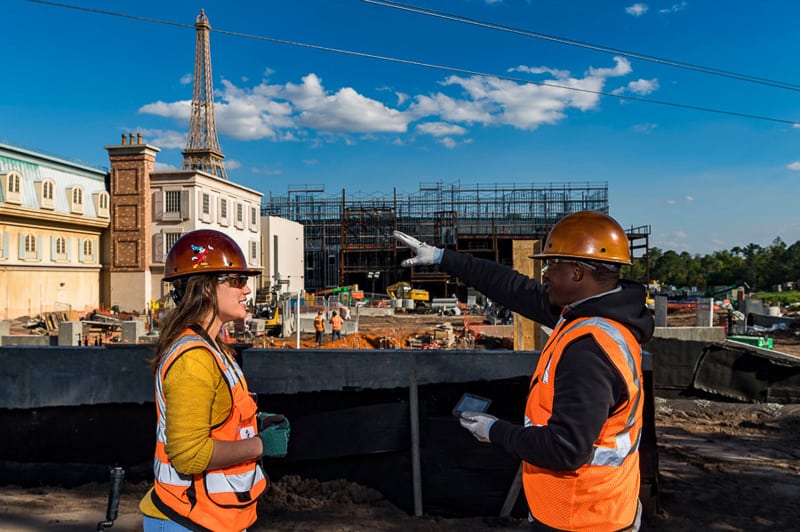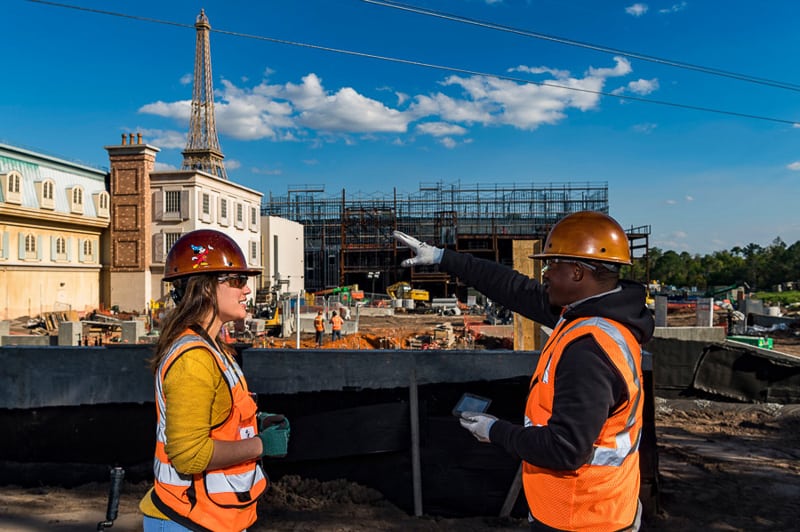 That's why we've created this page to keep track of all the Disney World construction updates for all the major projects currently happening. Here you will find reports on all the new attractions, lands, shows, restaurants, hotels that will be popping up in Walt Disney World over the next couple of years.
Of all the things we work on here at Ziggy Knows Disney, the construction updates might be our favorite of all. There's something exciting about seeing these new construction projects as they go from inception and you see them in every phase until they finally open and you get to experience them for yourself!
I'm going to give you a rundown with all the latest for all the Disney World construction work being done at:
Magic Kingdom
Epcot
Hollywood Studios
Animal Kingdom
and Outside the Theme Parks (Hotels, Disney Springs, etc)
In each of those categories, click the links to see separate construction update pages where we have numerous posts breaking down each project in more detail. We aren't getting into all the refurbishments on this page, but will concentrate for the most part on new construction in Disney World.
Also, this page is only for construction projects currently in progress or ones recently finished. To find out about more of the future and what's coming next, read our guide about all the Disney World new rides and attractions scheduled for 2020-2022.
(UPDATED 3/22/20): We will keep this page constantly updated with the latest Disney World construction news so keep checking back for the latest, including new pages from the links!
Also, don't forget to sign up for our FREE Weekly E-Mail Newsletter. There we bring you the latest construction updates going on in Disney World as well as vacation planning tips. You can sign up here: Join our E-Mail Newsletter
What is Disney Building? Let's go find out…
(NEWS – 3/18/20): All Disney World Construction Suspended Indefinitely:
Due to the current Disney World closure, all projects currently under construction have come to a stop temporarily. This includes new rides like the TRON and Guardians of the Galaxy roller coasters, resorts like the new Star Wars: Galactic Starcruiser hotel, and everything else on property.
Disney hasn't given any indication of how long construction will be halted, but right now we assume it will be until the theme parks open back up, or close to that date. Right now we have no idea when Disney World will reopen, so until then we are up in the air. The scheduled Disney World closure is through the end of March, but that will most likely get pushed back to a later date.
We'll keep you informed as soon as we know more.
Magic Kingdom Construction Updates: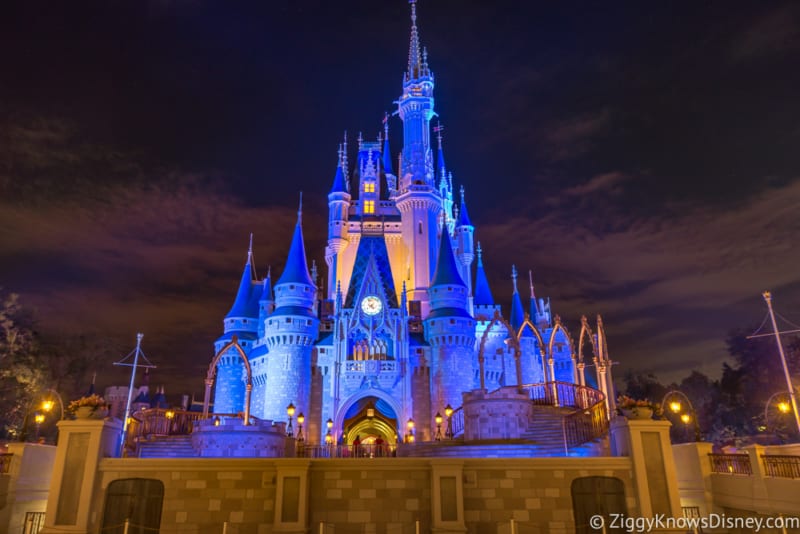 Disney's Magic Kingdom may be the crown jewel of Walt Disney World, but that doesn't mean it isn't still evolving. In this past decade, most of the work has been concentrated on New Fantasyland with attractions like Under the Sea: Journey of the Little Mermaid and Seven Dwarfs Mine Train being added.
But in the last 5 years, things have been pretty quiet until the new TRON Lightcycle roller coaster was announced at the 2017 D23 Expo. Things are going full speed with that project, however, the Walt Disney World Railroad is still closed for a long refurbishment because of the TRON construction, and will be staying that way until 2021.
We almost got a Main Street theater too, but that project has been put on hold for the time being.
It's going to be fun following this project and seeing what other new attractions might get announced at the next D23 Expo or sooner. Here are the latest updates on the current Magic Kingdom projects…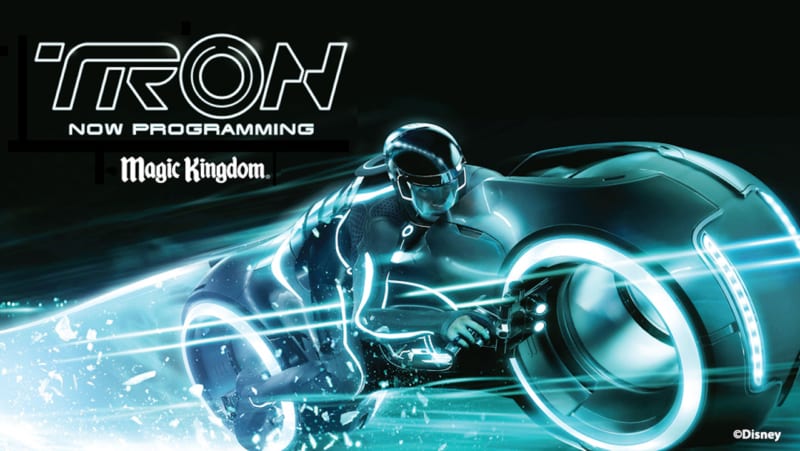 I lost my mind when this was announced at the 2017 D23 Expo. This is going to be the centerpiece of the Tomorrowland renovation and the original Shanghai Disney version, the TRON Lightcycle Power Run is the fastest Disney attraction outside the USA.
Right now construction is moving along a fast pace and the entire track is in place, as well as the show building walls going up.
Things at the Magic Kingdom are about to get a whole lot more thrilling in time for the 50th Anniversary of Walt Disney World.
Estimated Opening: Summer 2021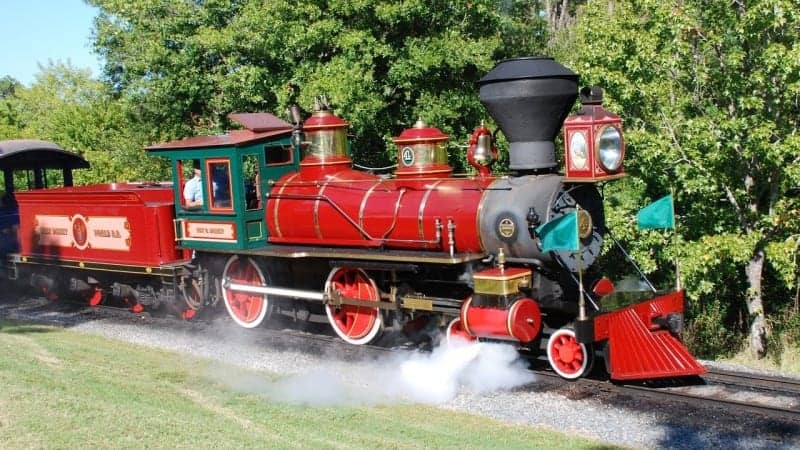 This isn't a new construction, but since the work going on is outside and visible we wanted to include it.
Both the Walt Disney World Railroad and the Tomorrowland Speedway were closed down for a good part of the year for the TRON coaster project. Now the Tomorrowland Speedway is back open, but the Walt Disney World Railroad is being re-routed and will still be closed for all of 2020.
In the above link you will be taken to our page with updates on this attraction.
Estimated Openings: Winter 2021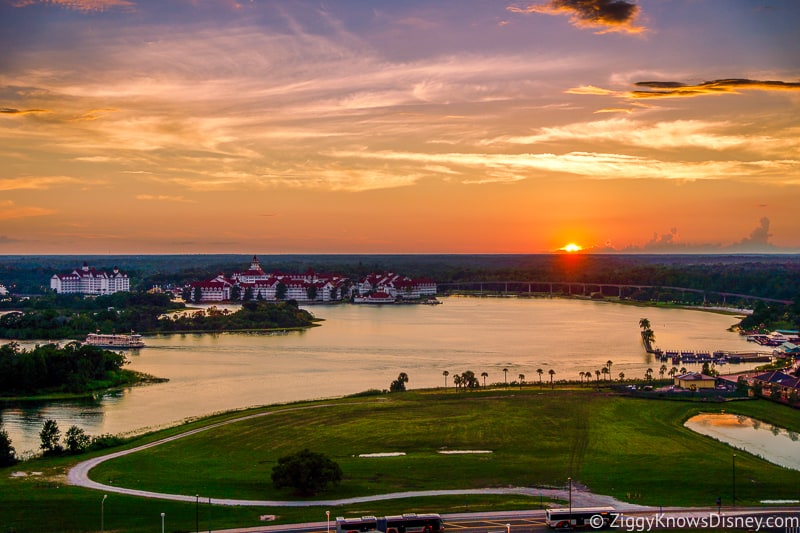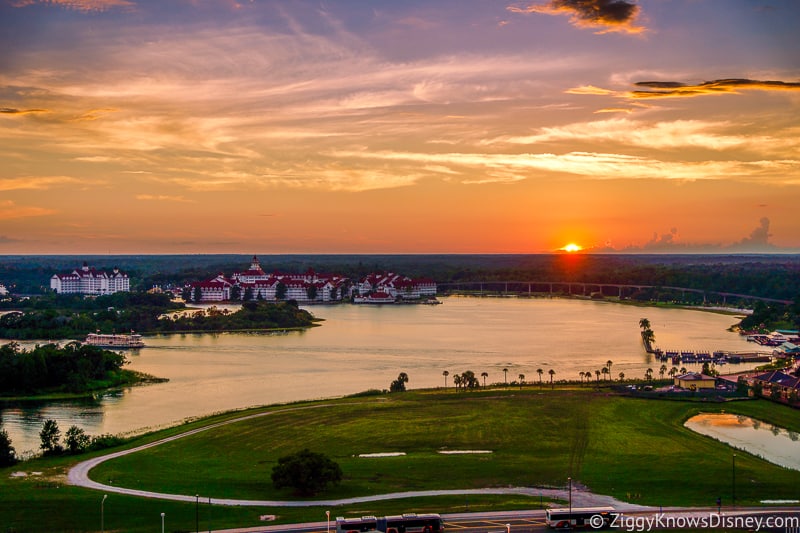 Grand Floridian to Magic Kingdom Walkway Updates
Grand Floridian Walkway Construction Updates
Something Walt Disney World guests have been asking for, for decades is a walkway from the Grand Floridian Resort to the Magic Kingdom, and now it's coming.
This will include a bridge connecting the two parts of the land and allow guests to freely walk between locations.
Construction has been going on since Summer 2019 and the bridge is already attached to the pivot point. No date has been given but it should get done in 2020.
Estimated Opening: 2020
Epcot Construction Updates: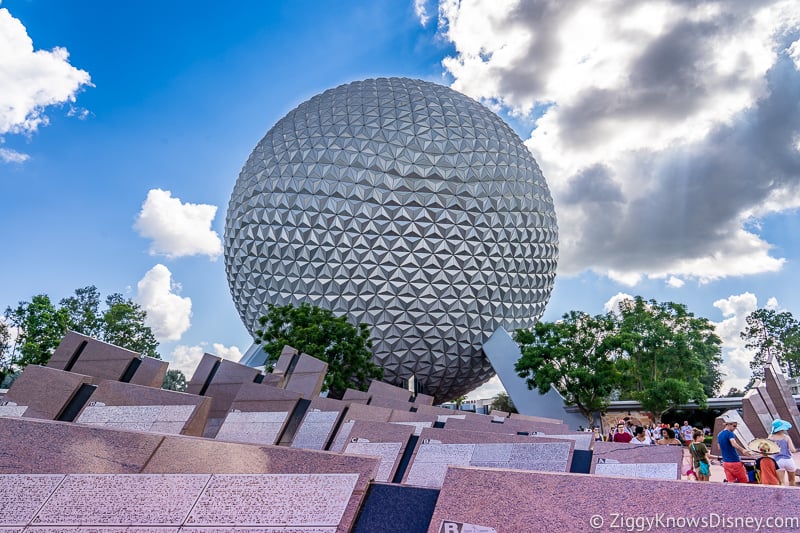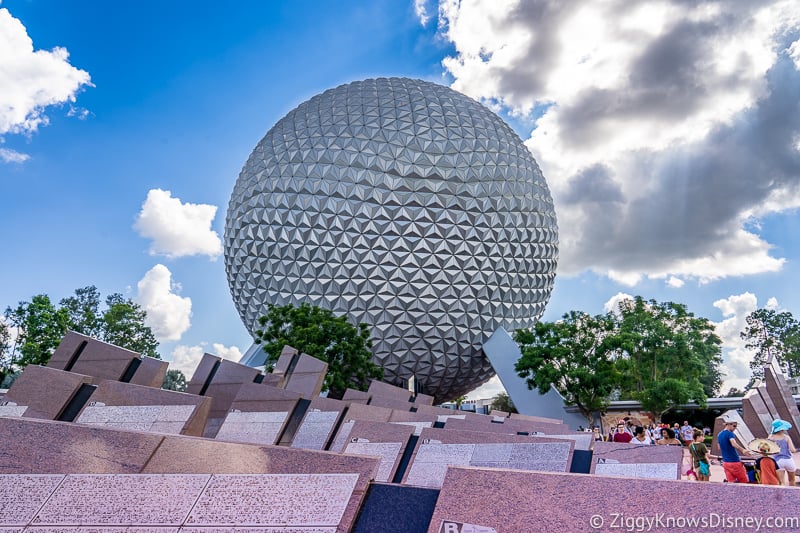 Waiting through all the construction over the last three years in Hollywood Studios is going to seem like a walk in the park compared to what's going down in Epcot over the next 3 years.
Epcot unfortunately in the past 10+ years has become a glorified, year-round food festival, far from the original vision for the park. Opinions are split on which direction the park is currently heading in, but one thing is for sure…change is coming, and it's gonna be big!
Already the Epcot skyline is being dominated by the huge Guardians of the Galaxy coaster which is already closed up, as well as the massive France expansion going on in World Showcase's France Pavilion with a ride based on Ratatouille: Remy's Ratatouille Adventure.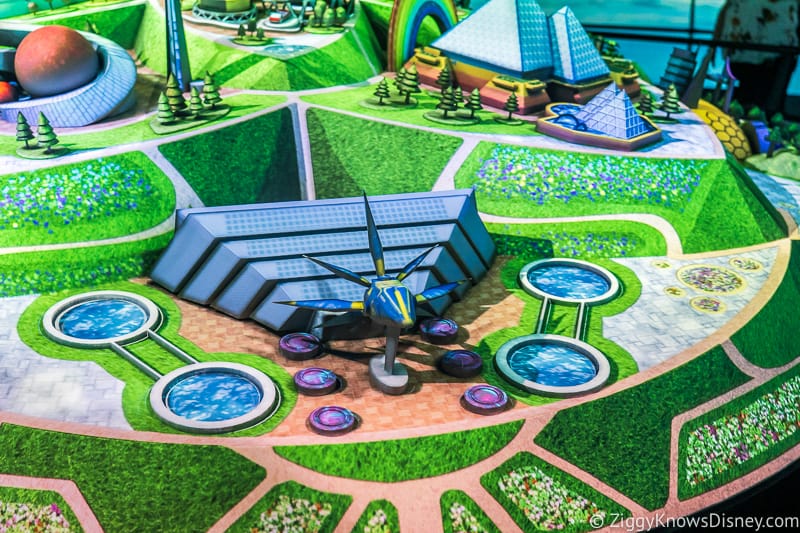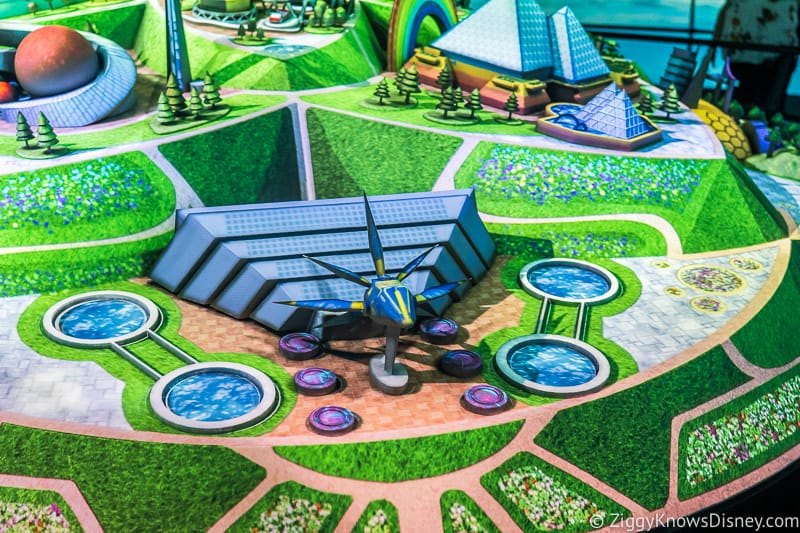 Disney is more than halfway through the construction on the transformation of the Epcot entrance plaza which will be getting much greener, adding more trees, flowers and dramatically overhauling the fountain at the entrance
This is just the beginning however as there are construction walls around a huge portion of Future World right now for the massive transformation that is taking place. Innoventions, Club Cool, Fountains of Nations, Starbucks, and MouseGear have all been closed down for the construction. Innoventions West has also been/is being destroyed and that land will be used for future projects.
Not to mention guests are already dining in the new high-end steakhouse in Japan and in 2020 they'll be dining in outer Space as well. Yeah, you read that right, diners will be sent up 220 miles above the earth to dine in a futuristic space station. Construction for Space 220 is almost finished it should be opening soon.
The short-term replacement for "Illuminations: Reflections of Earth" is now running called: "Epcot Forever", but the long-term show "Disney Harmonious" is still under construction and will be opening in 2020.
A Play Pavilion is replacing the Wonders of Life, and there is much more still rumored for Epcot. I'd say the next few years are going to be pretty interesting, but it will be a war zone walking through Future World that's for sure.
Here are all of the construction projects currently going on in Epcot: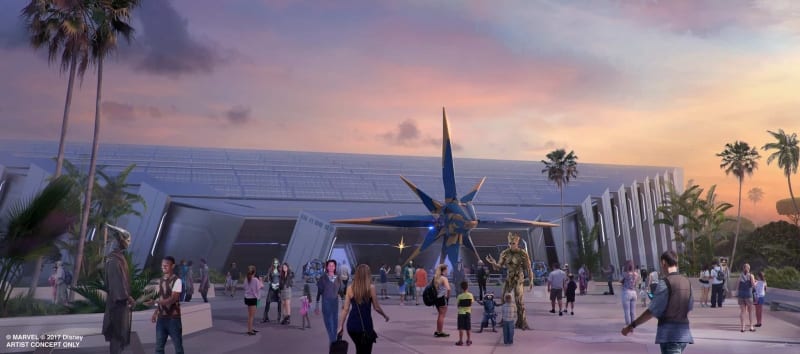 Guardians Coaster Construction Updates
Announced in 2017, the Guardians of the Galaxy roller coaster is going to be one of the longest indoor roller coasters in the world when completed and for sure one of the most exciting rides in Walt Disney World.
It's based on the Guardians of the Galaxy characters from the Marvel Cinematic Universe and is taking over the old spot of Ellen's Energy Adventure.
Construction is going very well and the entire track has been installed and the building closed up. Expect it to be ready for the 50th Anniversary of Walt Disney World.
Estimated Opening: Spring 2021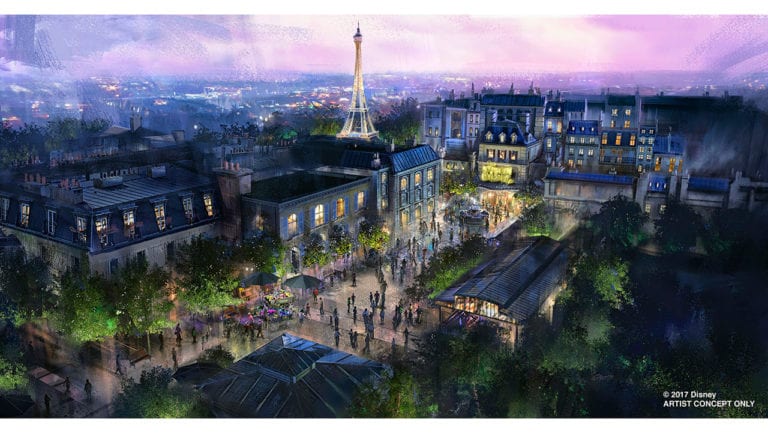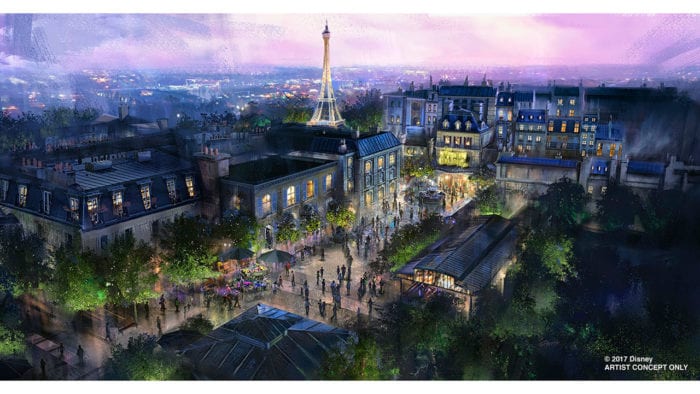 France Pavilion and Ratatouille Construction Updates
This is a copy of the similarly named Ratatouille attraction in Walt Disney Studios Park in Disneyland Paris.
Guests follow Remy from the Pixar film "Ratatouille" along on this adventure through a working French kitchen in a trackless vehicle as they avoid danger at every turn.
Not only is an attraction coming to France, but a huge expansion with a big square, shops, a crepe restaurant, and a new Beauty and the Beast Sing-Along!
Construction for both projects is very far along and can be visibly seen from the Disney Skyliner.
Estimated Opening: Summer 2020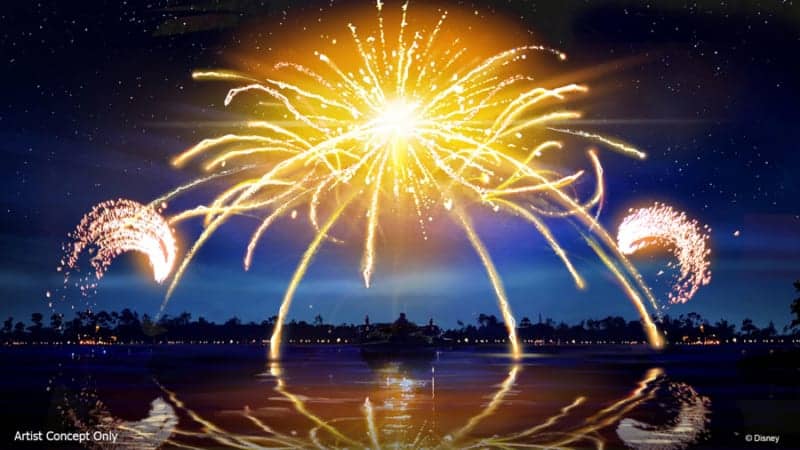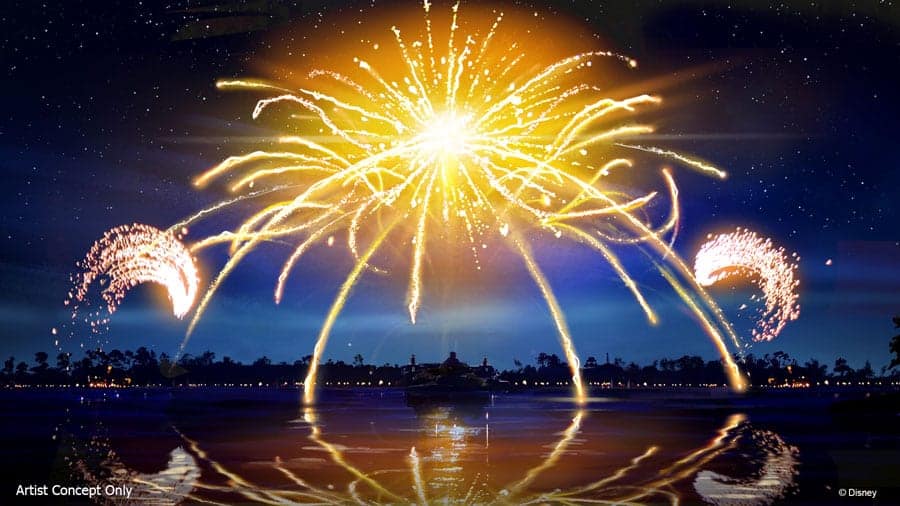 A replacement for the Illuminations: Reflections of Earth fireworks show has been in the works for some time and we are now getting its successor…or should I say, successors.
Two new nighttime shows will be coming to Epcot, the first a temporary show in 2019 called Epcot Forever which is now open.
The second one, a Celebration of Disney Music is called "Disney Harmonious" and is going to be the permanent one. This will be the biggest, most spectacular nighttime spectacular ever in a theme park.
The framework is currently under construction right now in Epcot and you can even see some of it in World Showcase Lagoon.
Disney Harmonious is debuting in 2020.
Estimated Opening: Spring 2020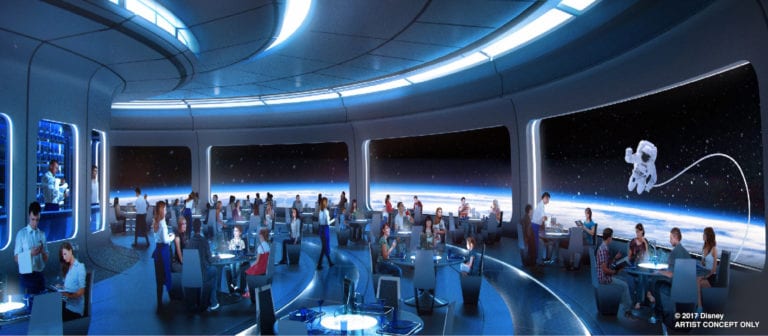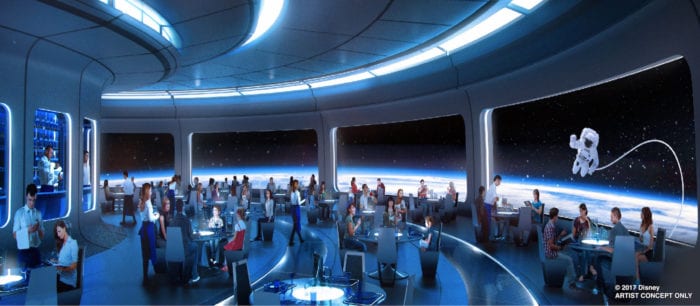 This is definitely one of the coolest projects in Walt Disney World and is going to give guests the opportunity to see what it's like to eat in outer space!
This new Table Service restaurant will be attached to the current Mission: SPACE attraction building and near Test Track in Future World.
The restaurant is going to have a huge spherical shaped dining room with giant projection windows on it, simulating what it would be like to dine in space.
Right now construction is almost finished and it should be opening very soon.
This promises to be a can't miss dining opportunity for guests visiting Epcot and we'll keep you up to date with the latest progress on the build.
Estimated Opening: February/March 2020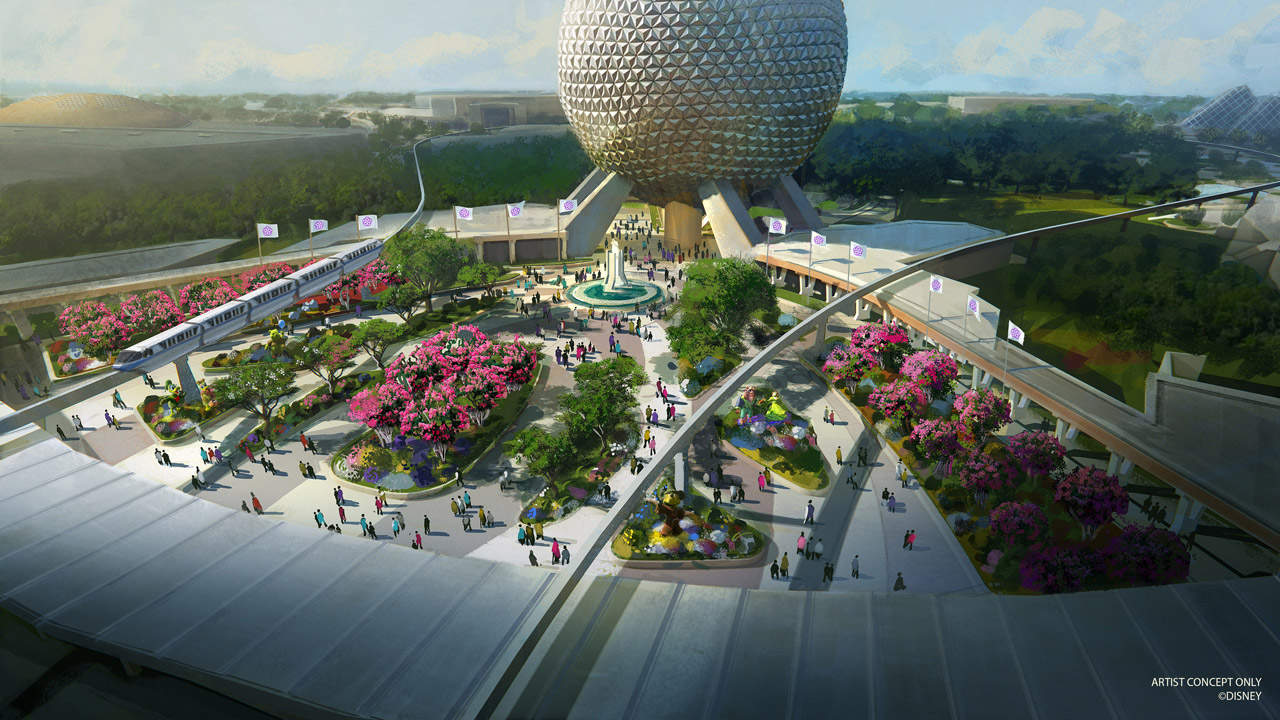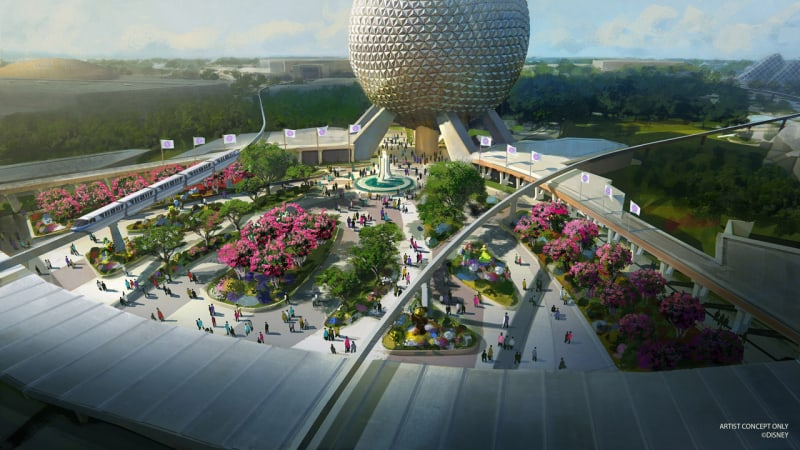 Epcot Entrance Remodel
Epcot Entrance Construction Updates.
This is a huge project for Epcot which was recently announced and it's going to include a total renovation of the park's entrance.
This new entrance is going to look nothing like the current one. The Leave a Legacy monuments have been removed and Disney is focusing on a much lusher and green space, much like the Project Gemini previously planned.
Construction has already begun on the Epcot entrance and more than half of the project is now finished. Right now we are just waiting on the West Side of the plaza and fountain to be completed.
This will be another project ready for the 50th Anniversary of Walt Disney World.
Estimated Opening: 2020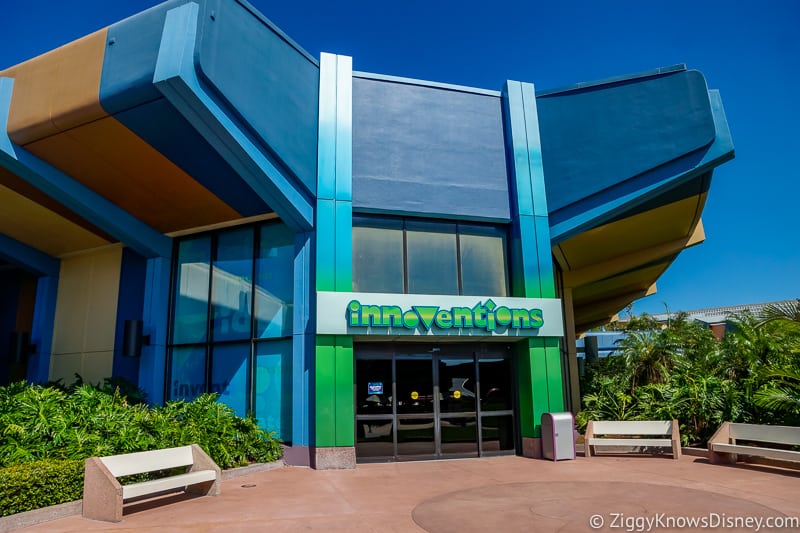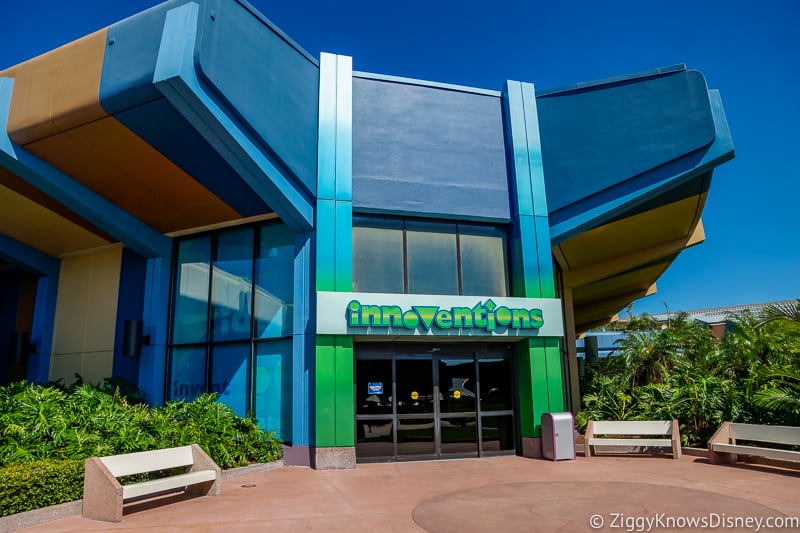 Epcot Future World Construction
Epcot Future World Construction Updates
Future World was amazing when it opened up and throughout the 80's, but it's severely outdated now and the time has come to move into the future.
Disney has recently closed many Future World staples such as: Innoventions, Club Cool, Fountain of Nations, Starbucks, Electric Umbrella, Character Spot and more…
Much of the Innoventions West building has been destroyed and the rest of it is coming. This will be the future home of the Festival Center and the Moana attraction (more later).
We'll keep an eye out for you about what's coming in their place.
Estimated Opening: 2022?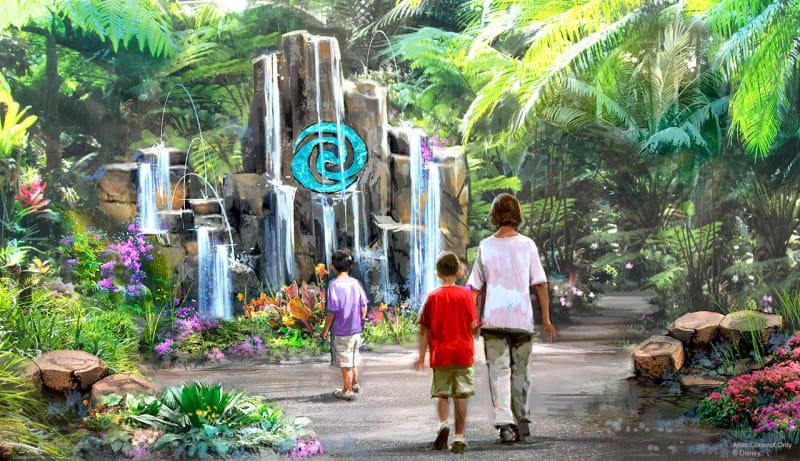 This all-new interactive experience is being built on the old Innoventions West site and will be the first Moana-themed attraction in a Disney theme park.
Guests will interact with magical living water in the future home of World Nature.
Right now the land is being cleared and leveled down in preparation for the attraction.
We won't start to see anything of interest until the rest of the Innoventions demolition is complete, thought it should be soon.
Estimated Opening: 2021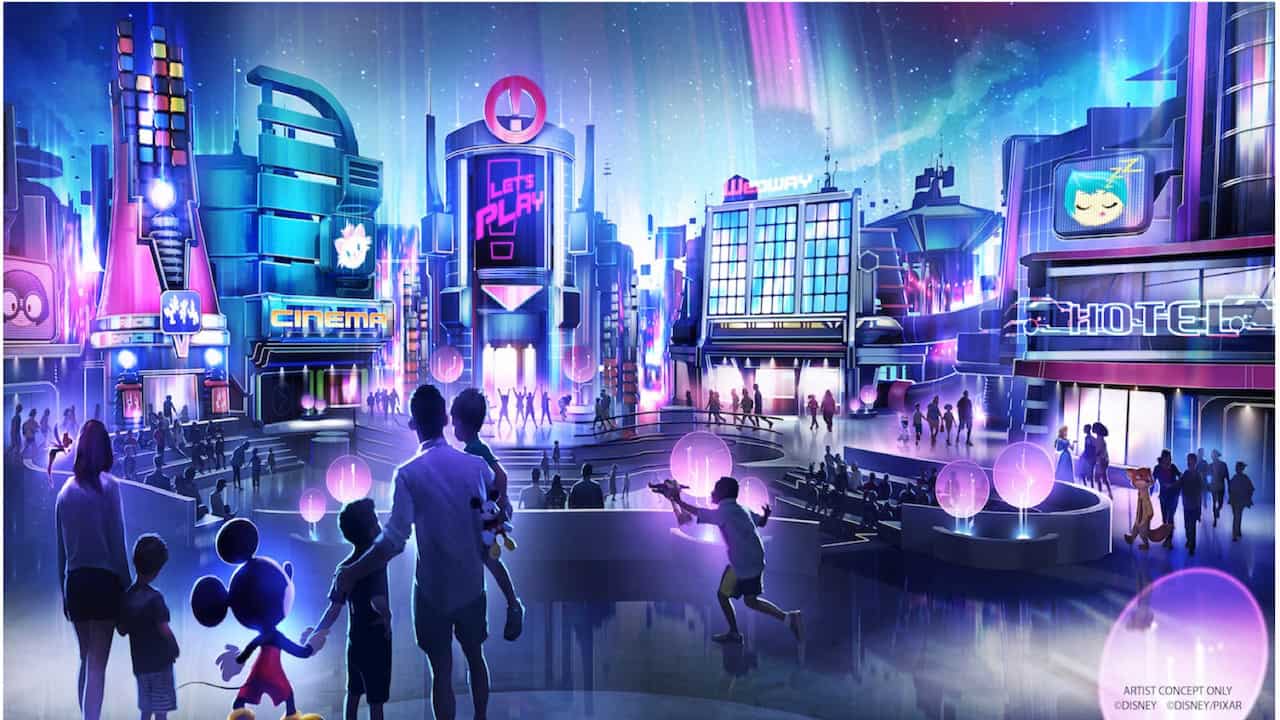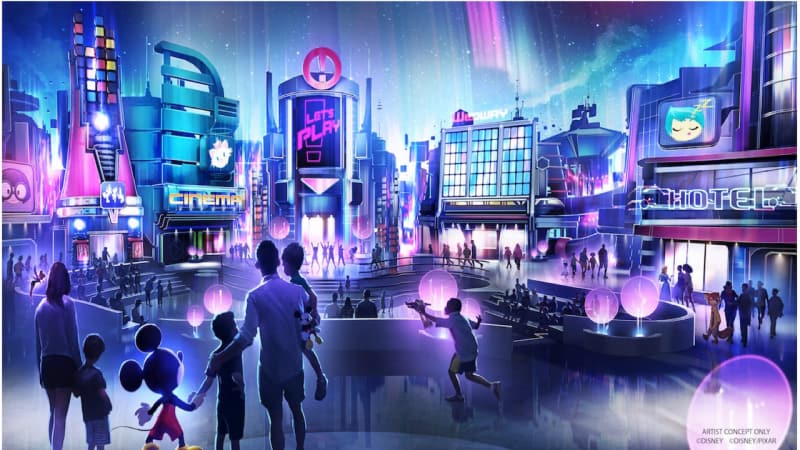 We know very little about the new Play Pavilion which was recently announced to take over the old Wonders of Life Pavilion in Future World.
Not much visible work has been done outside yet (besides the roof and some cosmetic work) and it'll be hard to track the progress as most work will be done on the inside of the building.
However, we'll keep you updated with the construction as soon as we have more.
Estimated Opening: 2021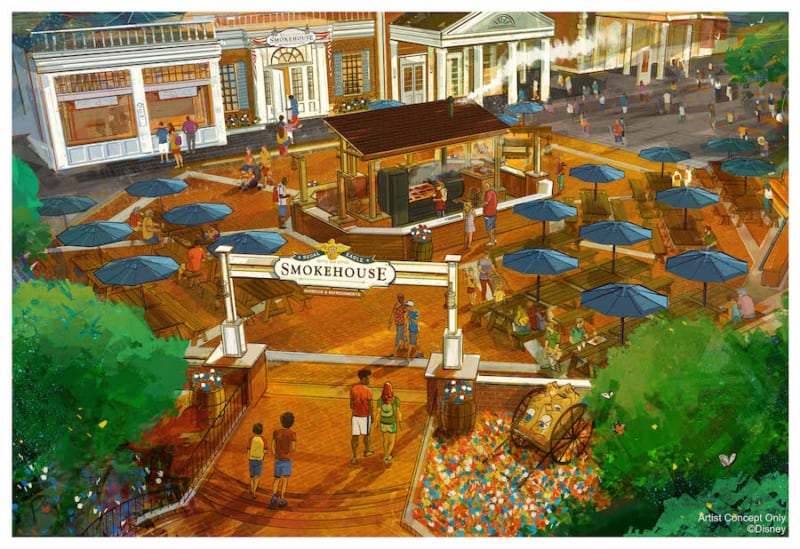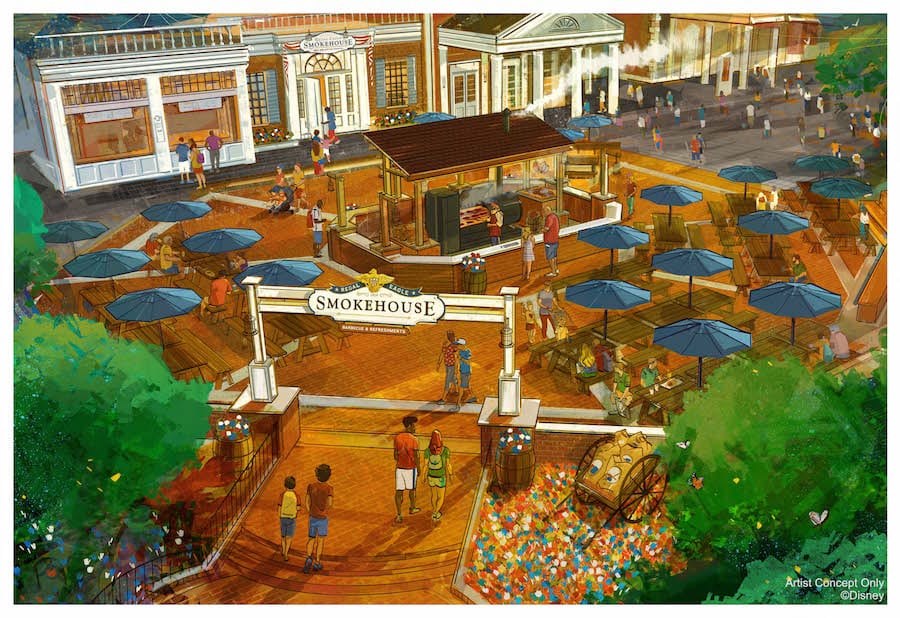 Anytime you tell me I can eat good barbecue, I'm in! That's what's coming to the American Adventure pavilion in the Regal Eagle Smokehouse.
Work has been moving along on the project and it looks like they are in the last stages of construction. We should be expecting an opening date very soon.
Estimated Opening: NOW OPEN
Sign Up For Our Newsletter Today!
Hollywood Studios Construction Updates:
This is a big year for Hollywood Studios as it's trying to manage all of the recent projects that have opened up in recent years. Things have been moving in a very different way from the "behind the scenes at the movies" philosophy when the park opened to an experience that puts you right "in" the movies.
If you looked back on what Disney's Hollywood Studios was only 4 years ago, you would be shocked to see what it's become today. It just recently opened the most anticipated theme park land in history, and that's just one of the main additions to the park.
Two years ago we got Toy Story Land, and of course last year everything changed when Star Wars: Galaxy's Edge opened up. This giant 14-acre land is already changing the way guests visit theme parks.
Besides Galaxy's Edge there are other construction projects around the Studios like the newly opened Lightning McQueen's Racing Academy which is a revolutionary show/experience based on the Cars franchise, as well as Mickey and Minnie's Runaway Railway, a new innovative dark ride based on Mickey and Minnie. This is taking the place of The Great Movie Ride inside the Chinese Theater.
Plus Hollywood Studios is undergoing lots of transportation enhancements like the Disney Skyliner and upgrades to the Parking lot. Here are the updates currently going on…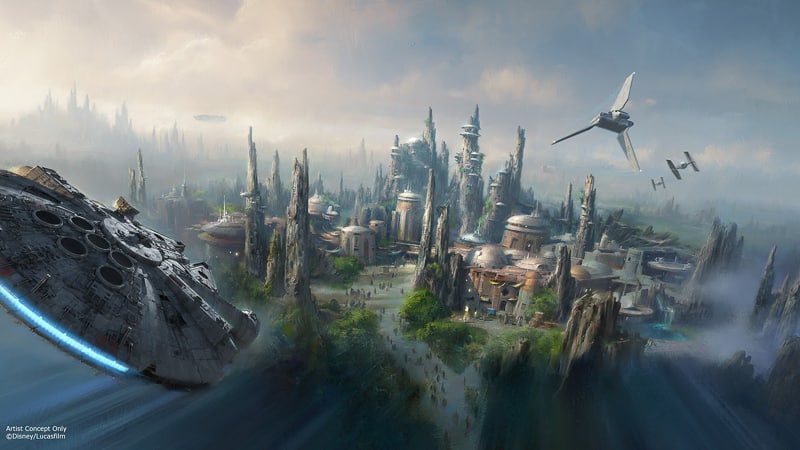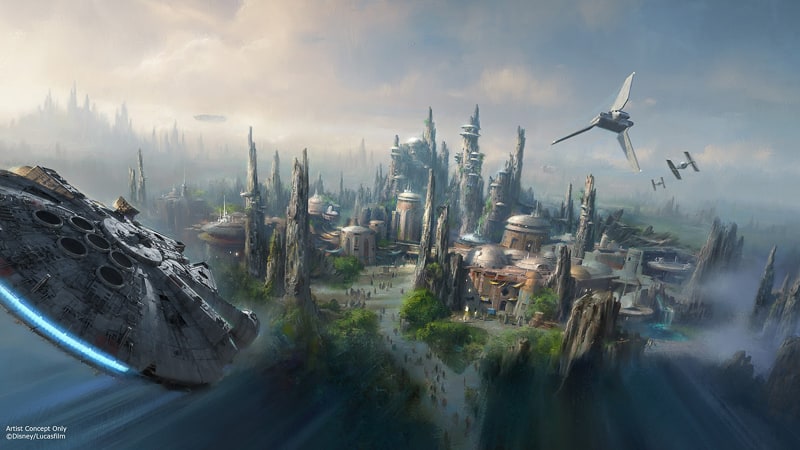 Though the construction for Star Wars: Galaxy's Edge is complete, we felt it was necessary at least to acknowledge what an impact it's made on the Studios.
You don't need an introduction to Galaxy's Edge and everyone knows this is the most ambitious project Disney Imagineering has ever taken on.
We've been following the construction updates on Galaxy's Edge for almost 3 years now and have seen it rise up from literally piles of dirt, to a thriving alien spaceport.
In the above link you'll find useful info on all the attractions (Millennium Falcon: Smuggler's Run and Star Wars: Rise of the Resistance) as well as the shops, restaurants and more!
Now Open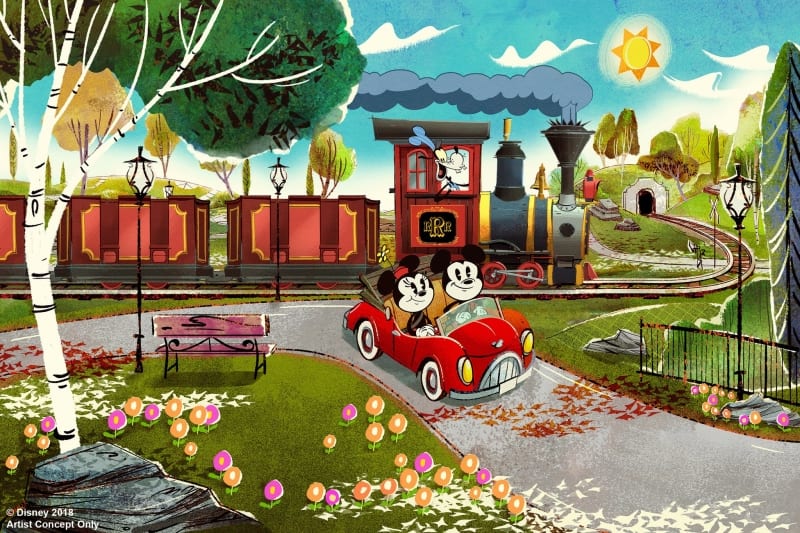 Mickey and Minnie's Runaway Railway is an ambitious new dark ride taking the place of The Great Movie Ride in the iconic Chinese Theater.
It will feature trackless vehicles and an incredible new technology to render the environments Imagineers are calling: 2 1/2 D.
Not too many construction updates for this attraction because most of the work is being done inside and some but not too many changes are expected to the outside of the building.
Opening: March 4, 2020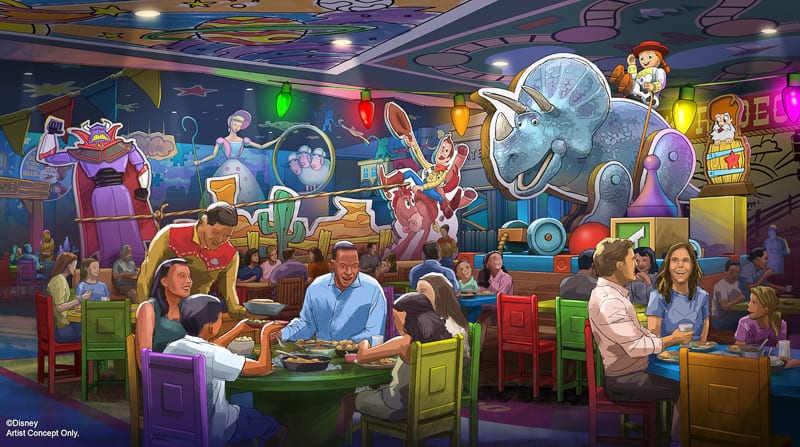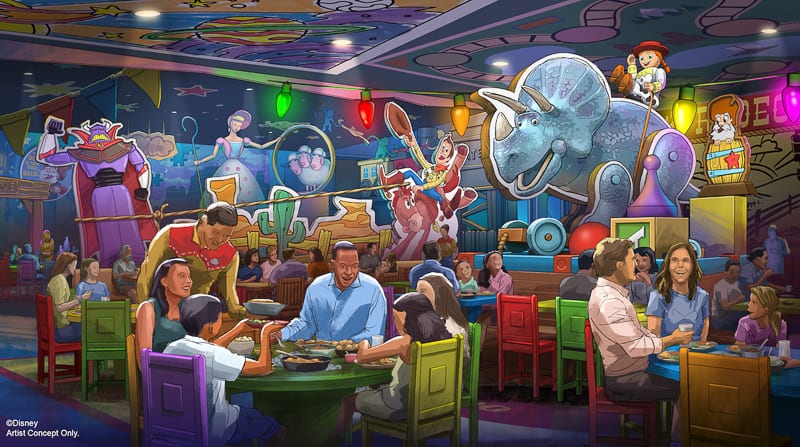 With only one dining location currently in Toy Story Land, it was clear another choice was needed. Meet the Roundup Rodeo BBQ.
Join Woody and the gang in this new sit-down restaurant themed to Toy Story.
Right now construction is on schedule and it seems like most of the building has been closed up and work is now ready to pick up pace on the inside.
If things keep going well, we might be able to dine here before the end of 2020.
Estimated Opening: Late 2020
Animal Kingdom Construction Updates: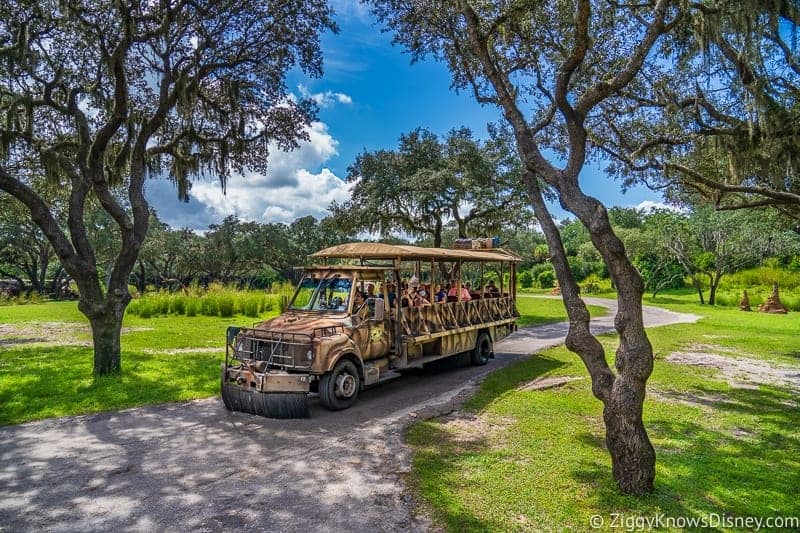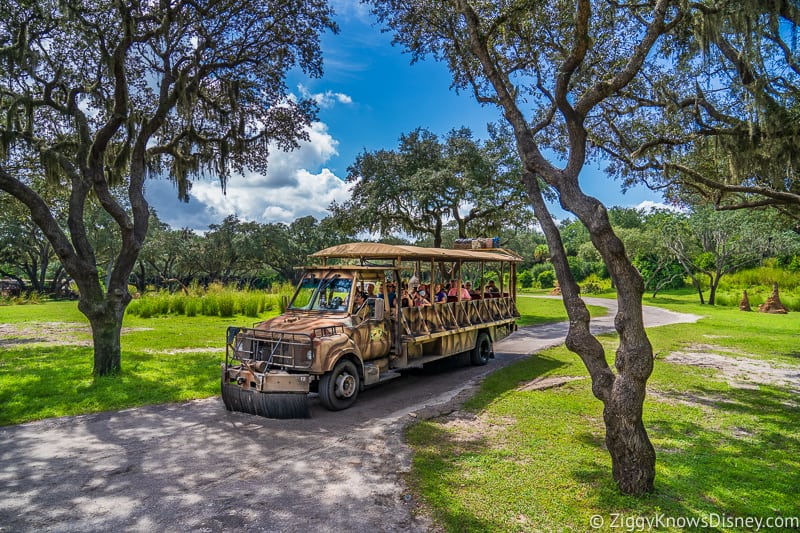 After one of the busiest times in its short history, not too much is going on right now in Disney's Animal Kingdom a far as new construction projects. Pandora: The World of Avatar opened up in 2017 and has been a massive success with guests so far, with lines for its top attraction Flight of Passage still hitting the 3-hour mark on a regular basis.
As far as new projects, plans are in place for an upgrade to the Animal Kingdom entrance, with a new tram drop-off point which will be covered from the elements. This will see a re-routing in a bunch of traffic in the parking lot there until finished.
Disney also recently finished construction on its 4th and final Disney World location of Club 33. This is Disney's private dining club and unfortunately, without a membership, or without being a guest of a member, you cannot go. It's a shame because it looks like a fantastic place from the outside fo the building!
Besides that, there are no other live construction sites and no major projects in the works for new attractions at this time, though there are many rumors. We could be finding out more in the upcoming months, but we'll let you know.
Construction Updates Outside the Disney Theme Parks (Hotels, Disney Springs, etc):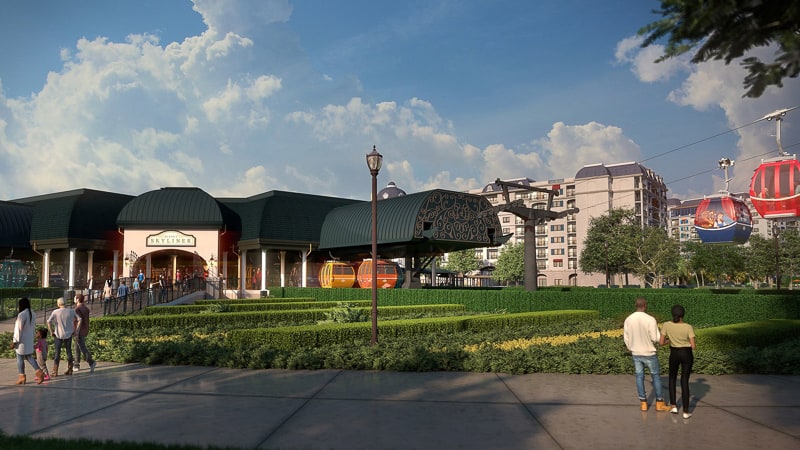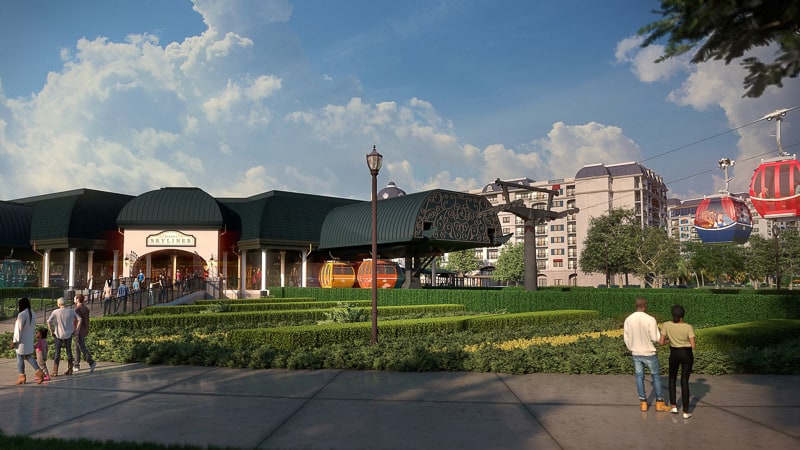 Even though there are many construction projects and new attractions going on inside the Disney World theme parks, probably just as much work has been going on outside the theme parks recently. We're going to share with you what's going up and coming in the near future.
First of all, you all know about the newest transportation system in Walt Disney World, the Disney Skyliner. This is now open and has totally changed the way people get around property.
There are also many hotel projects going up that have just been completed like Disney's Riviera Resort or the Gran Destino Tower over at Disney's Coronado Springs Resort.
Plus there are even more new hotels currently being built like a new DVC resort on Bay Lake, Reflections: A Disney Lakeside Lodge; a new luxury boutique hotel near the Swan and Dolphin, The Cove; and oh yeah….a Star Wars-themed hotel near Hollywood Studios and attached to Galaxy's Edge.
Then beyond the hotel construction there are always new things going into Disney Springs. We've had a never-ending line of new restaurant openings over the past 4 years, and this year is no different with new openings like City Works Eatery & Pour House. I'm hungry already!
Disney Skyliner Gondola Construction Updates: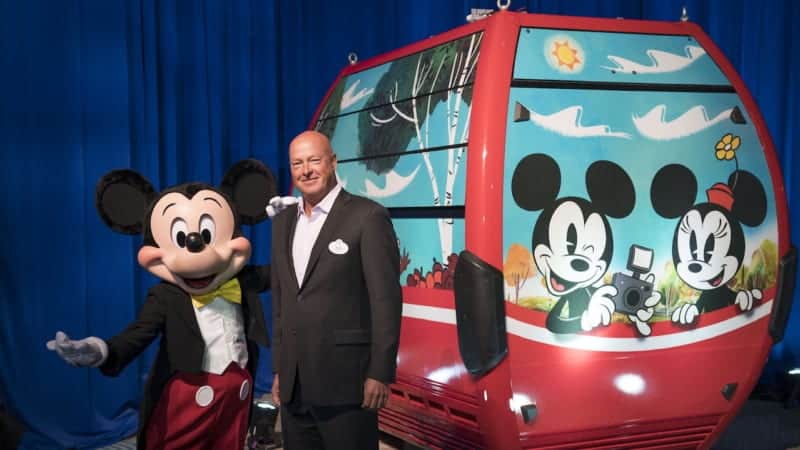 The Disney Skyliner has been one of the most fun construction projects in Walt Disney World because, it's been really all over Walt Disney World! This is now open, and is an awesome transportation system that we love to ride around in. In fact, it's our favorite method of transportation in Walt Disney World.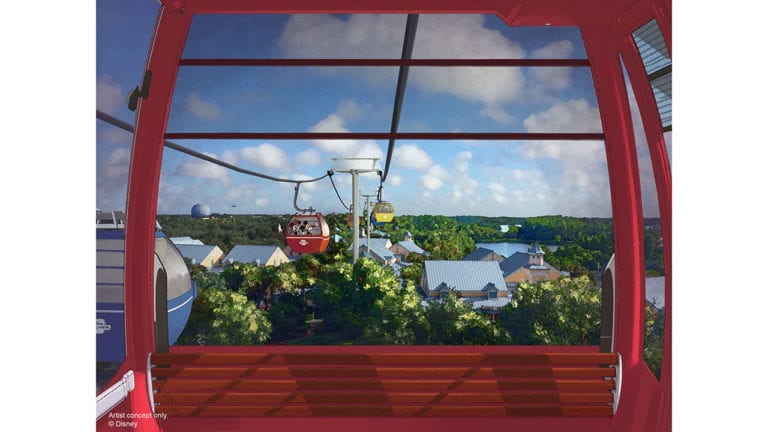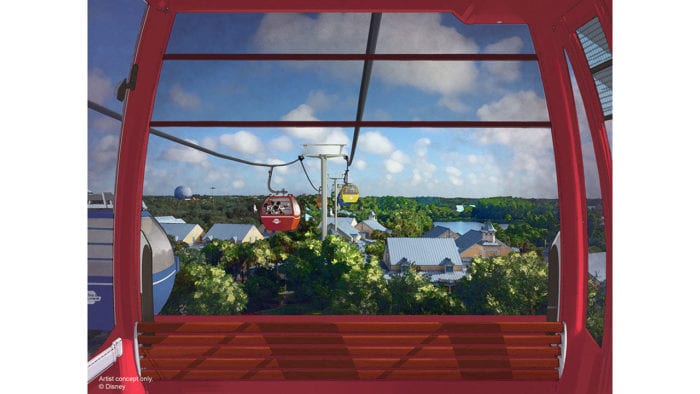 Disney Skyliner Gondola Construction
The Disney Skyliner is the newest form of transportation in Walt Disney World, and the future.
Similar in style to the Magic Kingdom Skyway, it connects Epcot, Hollywood Studios, Pop Century, Art of Animation, Caribbean Beach and the Disney Riviera Resort.
It's been impossible to miss the Disney Skyliner construction in Disney World over the past year+, towers have been rising up all over property.
The Skyliner is now open and we love it!
Opening: Now Open
Disney World Hotel Construction Updates:
Two of these projects have already been completed (Gran Destino Tower and Disney Riviera Resort), but the other 3 are in full construction mode right now. It's going to be fun following along with their progress!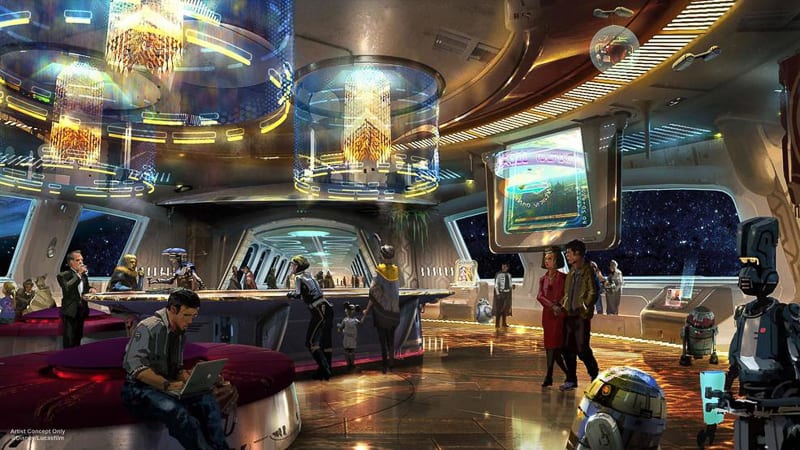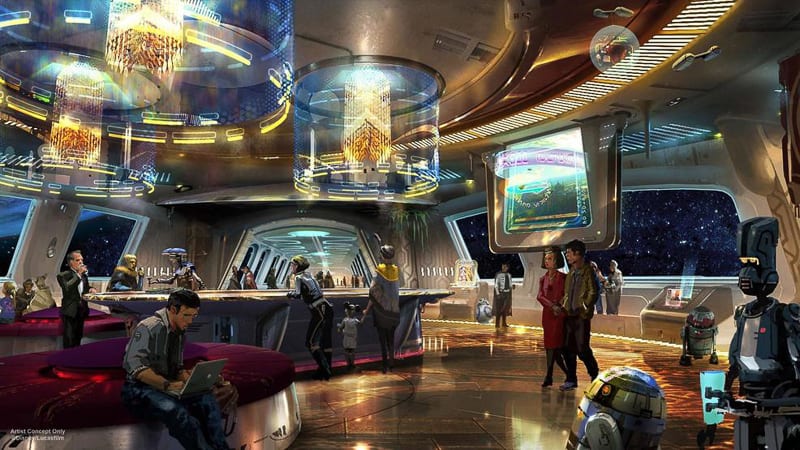 Star Wars Hotel Construction Updates
Work is starting to take off for the Star Wars Hotel after last year saw the entire structure for the building rise from its foundation. Now it's here.
Just like Galaxy's Edge, this ground-breaking new hotel is Disney's most ambitious one yet and will have guests sleeping onboard a starship while taking part in interactive missions.
Site work is ongoing and look for more construction on the outside of the building to be added throughout the year.
Estimated Opening: 2021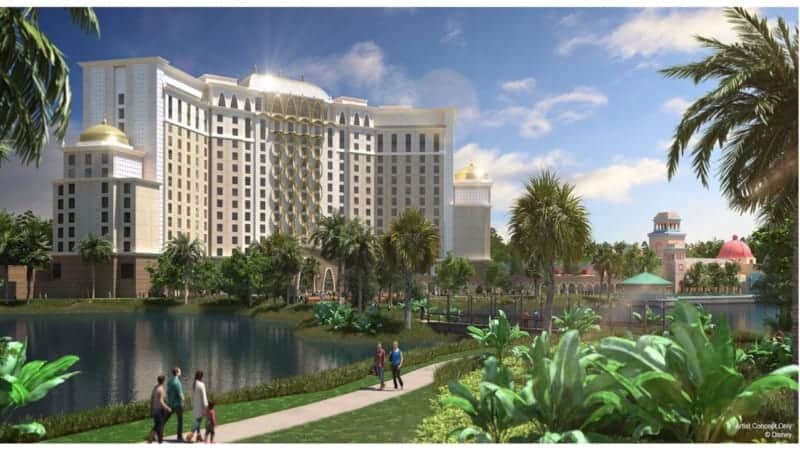 Disney's Coronado Springs Resort has just got a big upgrade last year by opening its new luxury tower the Gran Destino Tower.
The Gran Destino Tower is 15 stories and has 545 new guest rooms and 50 suites, aimed at the high-end and corporate guests. There will also be 2 new restaurants on property.
The Gran Destino Tower just opened in July and we absolutely love it! It's a great addition to the Walt Disney World hotels and perhaps the best moderate hotel.
Opening: Now Open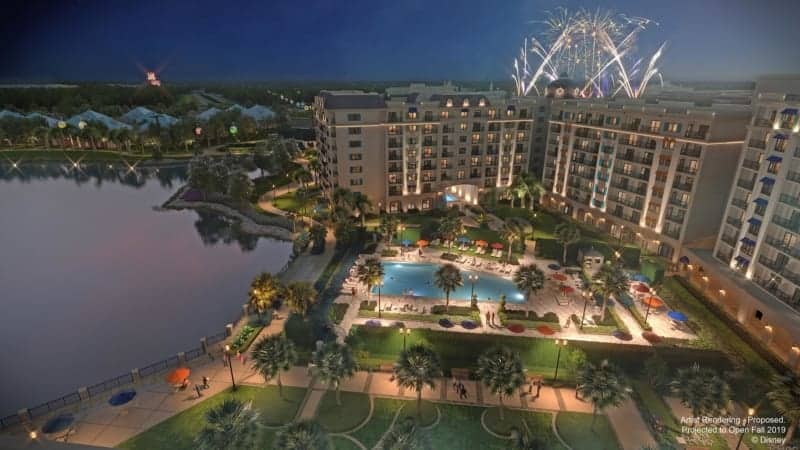 Disney's Riviera Resort is the newest Disney Vacation Club resort since opening up last year.
It has 300 family-friendly vacation homes with: tower and deluxe studios, one-bedroom and two-bedroom villas, and grand villas.
The Riviera Resort has a Signature Dining Restaurant, Quick Service, a Cafe, and a Bar, not to mention the stunning views.
Opening: Now Open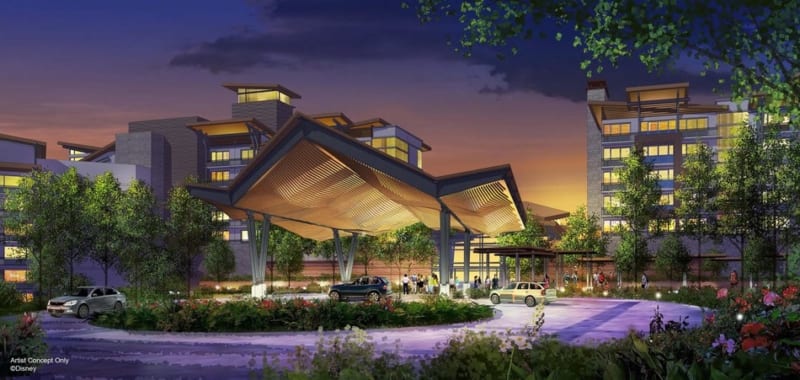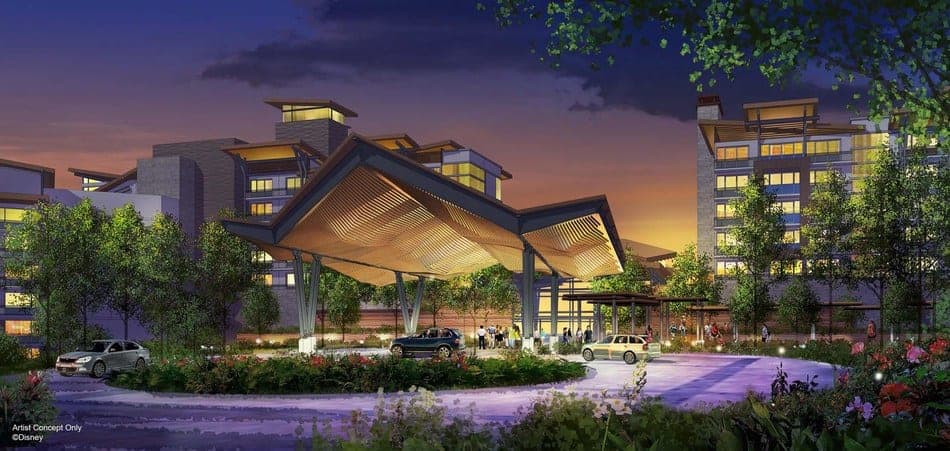 This new DVC resort is being built on the old River Country site along Bay Lake and near the Fort Wilderness Campground.
With a name that doesn't exactly roll off the tongue and concept art that looks a bit like a Marriott draped in the middle of the woods, the verdict is still out on Reflections: A Disney Lakeside Lodge.
Visible construction has begun and we are starting to see major site work taking place, with even some buildings starting to rise from the foundation.
It won't be ready in time for Walt Disney World's 50th, but shortly thereafter.
Estimated Opening: 2022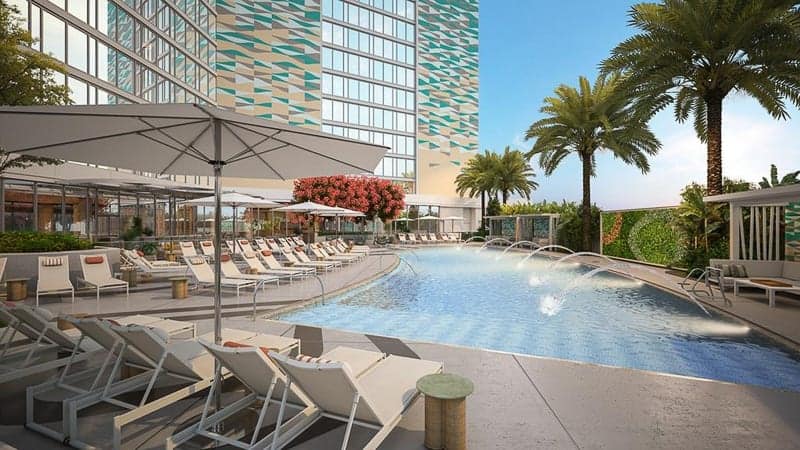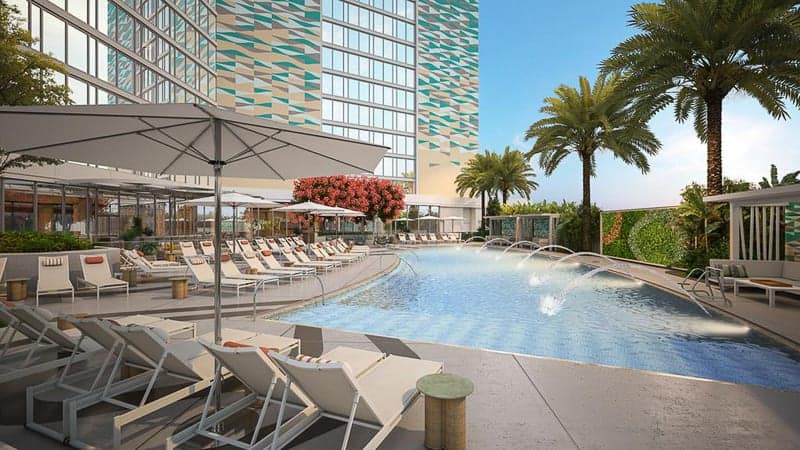 The Cove Hotel is going to appeal to the luxury crowd as this 349-room hotel comes to Disney World in the next years.
Built over by the Swan and Dolphin Hotels, The Cove Hotel will have high-tech suites and a rooftop restaurant perfect for the fireworks.
Site preparation is complete and already the first few floors have been built. Construction should continue fast and furious in 2020 and we'll keep you posted as it goes on.
Estimated Opening: 2021
Disney Springs Construction Updates: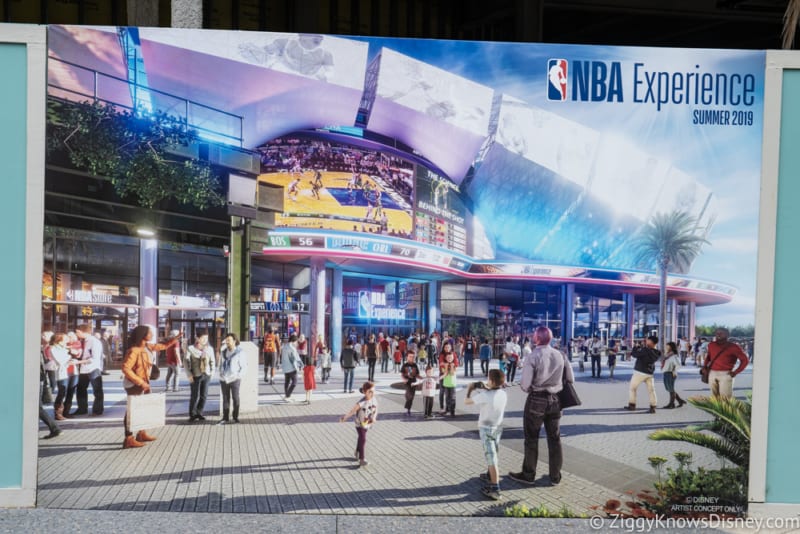 Most of the projects in the Marketplace, The Landing and The Town Center are finished now, but Disney is now turning their attention to the West Side with new shows, restaurants, and experiences happening there!
City Works Eatery & Pour House is a new sports bar/restaurant opening soon, while its neighbor, the NBA Experience just opened in 2019. With more people coming to Disney Springs than ever before, work is also being done on a new parking garage across the street. And we still have the new Cirque du Soleil show coming at some point.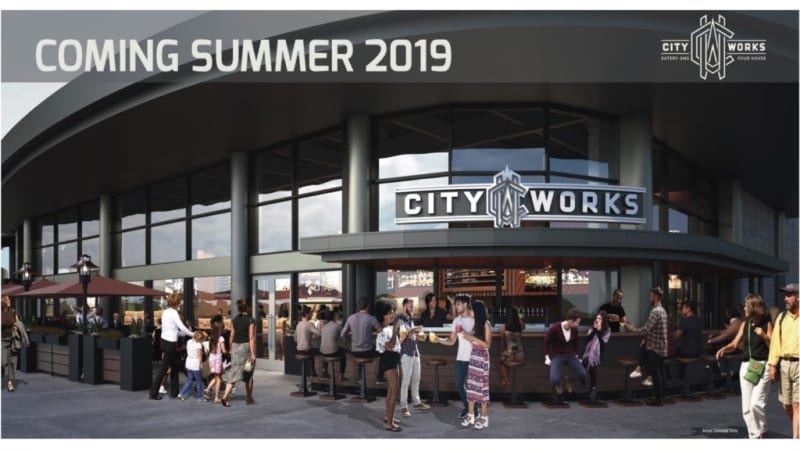 Disney Springs Construction Updates
In Disney Springs there is a little bit of construction still going on including new restaurants like City Works Eatery & Pour House, and a second Ample Hills location in Disney World.
City Works Eatery & Pour House: Spring 2020
That wraps up our Walt Disney World construction updates page. Keep checking back the individual links to each update page on a regular basis as we'll be updating things as soon as we can!
Your Thoughts
I want to know what you think about the different construction projects in Disney World…
Which new attraction are you most looking forward to?
Which park will be the best when all the current work is finished?
Let us know in the comments section below!
If you enjoyed this article, as always I appreciate it if you'd share it with others via social media. I work hard at making this website into a useful resource for you and your family to plan your visit to the Disney Parks and I hope it can help you! Thanks 🙂