Planning a trip to Walt Disney World in 2021 or 2022? We know it's stressful, but don't worry, our Disney World Vacation Guide will give you everything you need to know to get ready for your upcoming trip!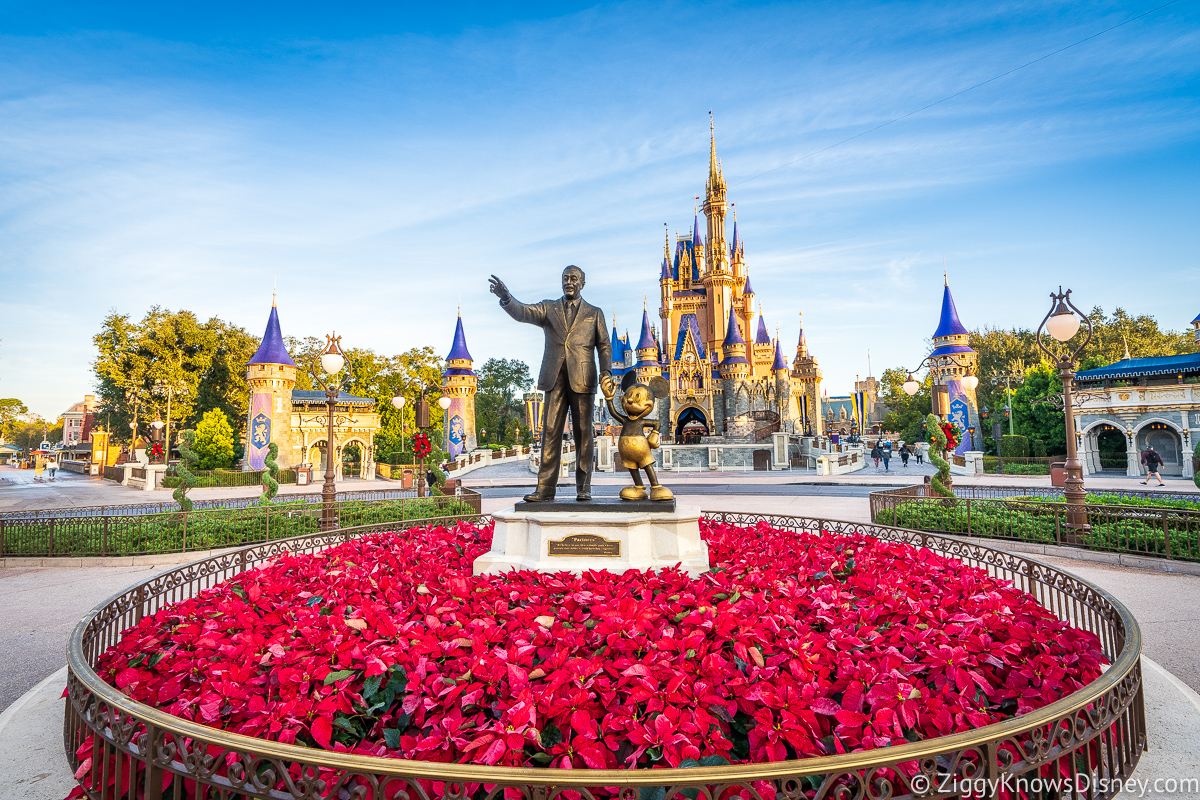 Whether you are looking for information about the Disney World Parks, hotels, dining, transportation, the best rides, how to save money, or how to avoid the crowds, we have you covered in this guide. Think of it as Disney World Vacation Planning 101.
This guide is especially great for beginners who have never been to Disney World, or go rarely, but we also pack in a lot of good tips for regular guests too.
While we do have some of the most important tips & info on this page, we don't have ALL the answers directly written out here. This guide organizes some of the best Disney planning content into categories giving you an overview of what you are looking for and then links to more in-depth guides on each subject.
In this post we will specifically cover:
How to Plan a Disney World Vacation
What You Need to Know BEFORE Going
When to Visit Disney World in 2021 & 2022
Important Disney Vocab
Where to Stay
Buying Tickets
Rides & Attractions
Dining & Restaurants
Disney Planning Timeline, & more…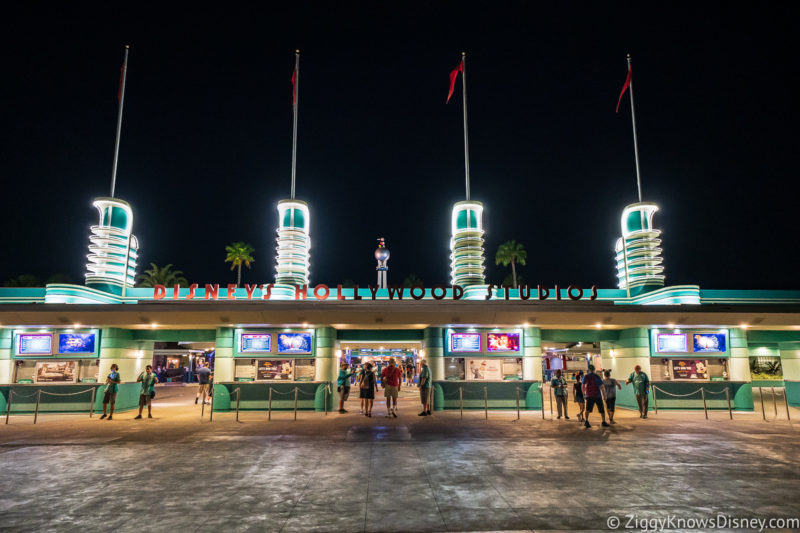 Since this guide covers a lot of the planning steps of your whole trip in general, if you are looking for specific info on the Disney World Parks, then check out the following links:
Unfortunately, Disney World is one of the most complicated vacation destinations in the world. We know planning a Disney World vacation has become one of the most frustrating exercises and you'd just like to be there already having fun. Hopefully, we can help you do that as painlessly as possible.
We've been going to Walt Disney World multiple times per year since the early 1980s when we were babies, and we continue to spend way too much time there today trying all the new food, rides, events, and hotels. To say we are huge Disney fans would be an understatement.
The byproduct of countless hours spent visiting Disney World, means that we have some valuable tips that we are eager to share with you. We aren't going to lie, it will take some work on your end. But in the long-run, it will be invaluable for your trip. Let's get right into it…
Changes in 2021
Going to Walt Disney World in 2021 is a MUCH different experience than normal. Unless you've been hiding in a cave for the last year, you know that the parks actually closed in 2020, and since then Disney has installed dozens of new procedures to let guests back to the parks.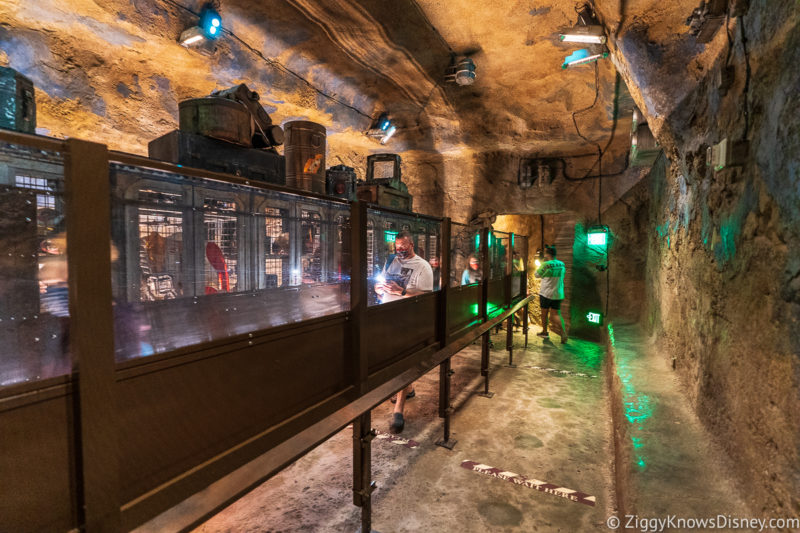 Thankfully after being open once again in the last 6 months of last year and already into 2021, things are slowly getting back to "normal." The new restrictions take some getting used to, but we are starting to see the light at the end of the tunnel.
However, going to Disney World in early 2021 will be a lot different than later in the year or in 2022 when there should be fewer restrictions and the vacation experience should be "close to normal" once again. Just know some of the information in the guide will not apply in the short-term because of all the changes.
I wish we could say with certainty what the rest of 2021 is going to be like, but the only we are sure of is uncertainty itself. It's possible fireworks will be back by the end of the year, as well as stage shows, FastPass+ and character meets, but we can't say for sure. Our guess is that at least half of the restrictions will be gone, but that's just a guess and it will take time.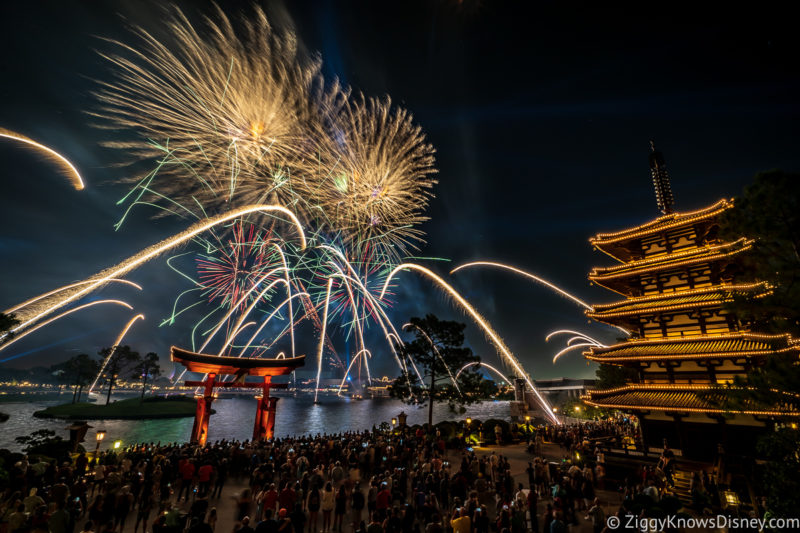 One event that should bring some sense of normalcy to the parks in 2021 is the 50th Anniversary of Walt Disney World. That kicks off officially on Oct 1, and it's our feeling Disney would like to have a lot of the entertainment back by then. That should be a great time, and if you are worried about the changes, going any time after that will be best.
By the time 2022 rolls around, we should see the Disney World experience mostly back to normal, with perhaps some lingering safety precautions. Again, we'll have to be patient and see unfortunately considering the unique situation we are all living.
That's what to expect this year, now get's get into some of the Disney vacation planning basics.
How to Plan a Disney Vacation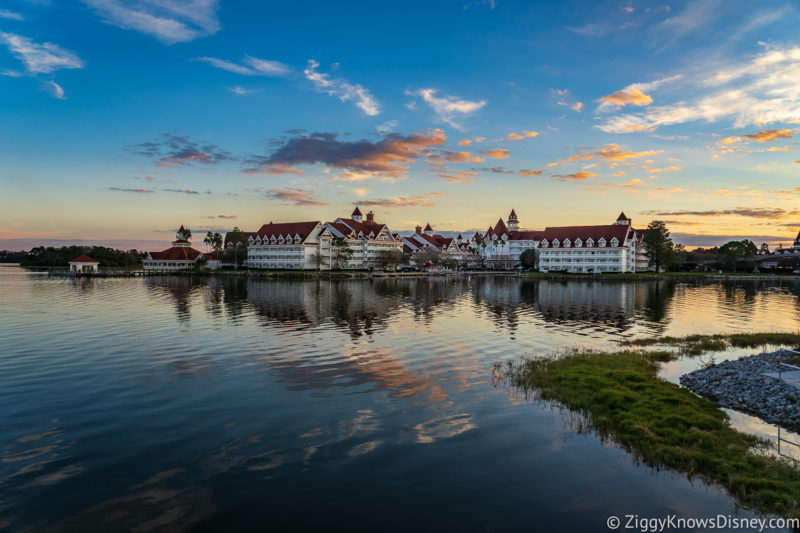 Believe it or not, some of the most important planning steps of your Disney World trip happen as much as one year BEFORE your vacation starts, or even more.
Some things you are going to have to think about are:
What dates do I want to go? Are those dates flexible?
What is my budget?
What type of hotel do I want to stay in?
How many days do I want to go to te theme parks?
The most important suggestion we can give you is to get organized. The more work you do before your trip to plan everything out, the easier things will be for you and your family once you get there.
Can You Go to Disney World Without Planning?
As always in life, what you CAN do and what you SHOULD do are two entirely different things, and that is also true in this case.
Yes, it is physically possible to go to Disney World without planning your trip, but I would highly recommend against such an action. Organizing everything out for months ahead of time is a lot of work and a big pain, but it is vital if you want to have a successful trip.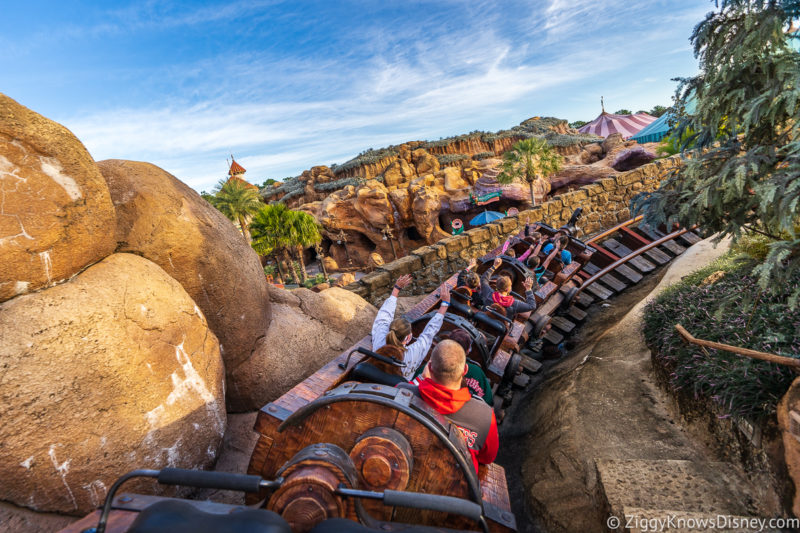 Your choice of hotel will be severely limited if you don't book it well in advance. You won't be able to get dining reservations to the best restaurants in Disney World. You won't be able to book FastPass+ reservations that are any good. Right now, you might not even be able to get into the parks without a prior reservation.
If you are looking to go to a destination where you can just "wing-it" and not have to make any plans ahead of time, we recommend choosing another destination besides Disney World.
How Do I Start Planning a Trip to Disney World?
STEP 1: Write down notes. There are going to be a lot of details, prices, and dates to remember so get a dedicated notebook for your upcoming trip. If you prefer, you can take notes on your phone or computer, but make sure you have a way of jotting down notes in a convenient place where you will be able to find them.
STEP 2: Set a Budget. Make no mistake about it, a trip to Walt Disney World is expensive and costs can add up very quickly. So before you start choosing how many days you want to stay, your hotel and ticket types, make a budget. It will be much easier to organize your vacation if you already have an idea of how much you are willing to spend.
STEP 3: Get familiar with Disney World. Even if you are not ready to book your vacation yet, start reading up on Disney World and familiarize yourself with all the locations, attractions, restaurants and special events. A website like this is one way to do that, but also look through the official Walt Disney World website and download the My Disney Experience app on your mobile device.
STEP 4: Choose your Dates. These don't have to be written in stone, but we recommend at least having some idea of when you would like to plan your trip for. Later in this guide we will show you how to decide those dates.
Once you get these four things done, you are ready to start planning the details.
When Should I Start Planning My Disney Trip?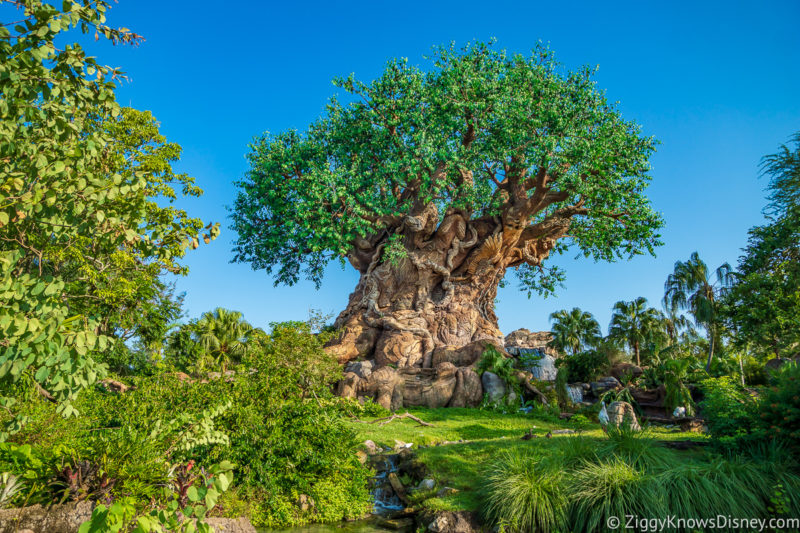 When is the best time to start planning a Disney World vacation? We recommend to start planning as soon as possible, but at least one year before you plan to go.
The sooner you start planning your Disney vacation, the better. In fact, once you finish reading this guide, you should start writing ideas down for your trip.
As you will see in our vacation planning timeline, some of the first steps can be completed as many as 499 days before your vacation starts.
We believe the sooner you start the process of organizing your trip, the better. Starting now will give you a leg up on other guests when it comes to getting reservations for dining, hotel rooms, the parks and FastPass+. I will also make you aware of discounts to save money on your trip.
What Do I Need to Know Before Going to Disney World?
Here are 9 main things to know about Disney World before going:
There are 4 Theme Parks in Disney World: Magic Kingdom, EPCOT, Hollywood Studios and Animal Kingdom
There are 2 Water Parks: Blizzard Beach and Typhoon Lagoon
25 Resort Hotels to stay in.
There are countless Outdoor Activities to do such as swimming, fishing, golf, boating, and more.
WDW has 5 golf courses and 2 mini-golf courses.
Disney Springs is the nighttime entertainment hub with dozens of first-class restaurants and shops
You can catch a Dinner Show at Mickey's Backyard BBQ, Hoop-Dee-Doo Musical Revue, and Disney's Spirit of Aloha Show
It is a self-contained city with its own fire department, water treatment, waste disposal and power generation.
Disney World is HUGE at 25,000 acres. That means travel time can be long between two places.
How Many Days do you Need for Disney World?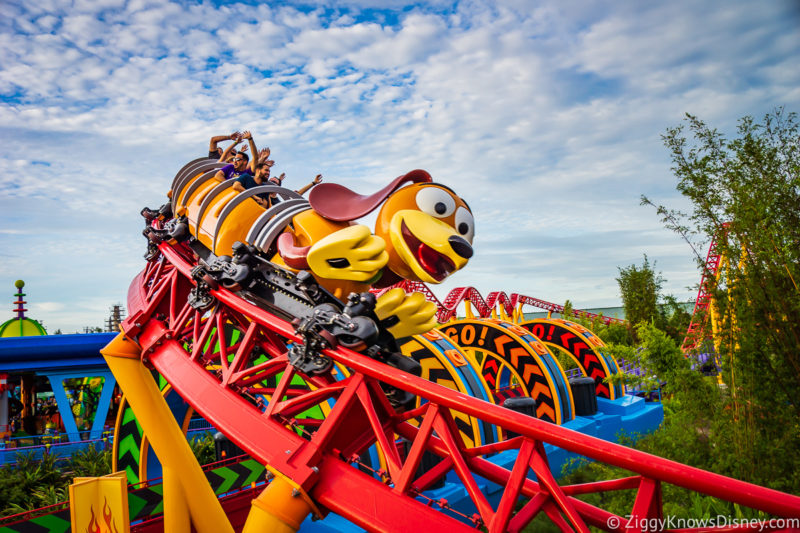 There is really no wrong answer to how many days you need for a trip to Walt Disney World, and it depends on many factors, including if this is your first trip or not.
The ideal Disney World vacation is 7 days long. That allows for 2 travel days (arrival and departure), and 5 open days to visit the parks and have fun.
The bare-minimum we recommend for first-timers is 5 days, ideally with an early arrival and late departure.
In fact, most Disney World vacations are between 4 to 7 days long. That gives you enough time to visit all the theme parks at least once, and have extra time for staying at the resort and swimming or shopping.
If you want to visit any other Orlando-based attractions like Universal Studios for example, you can still do that with 6-7 days.
It's possible to visit Walt Disney World in only 3 or 4 days, but you will feel very rushed. You can make the highlights of each park, but you won't really have time to do all the rides, see all the shows and take in the details.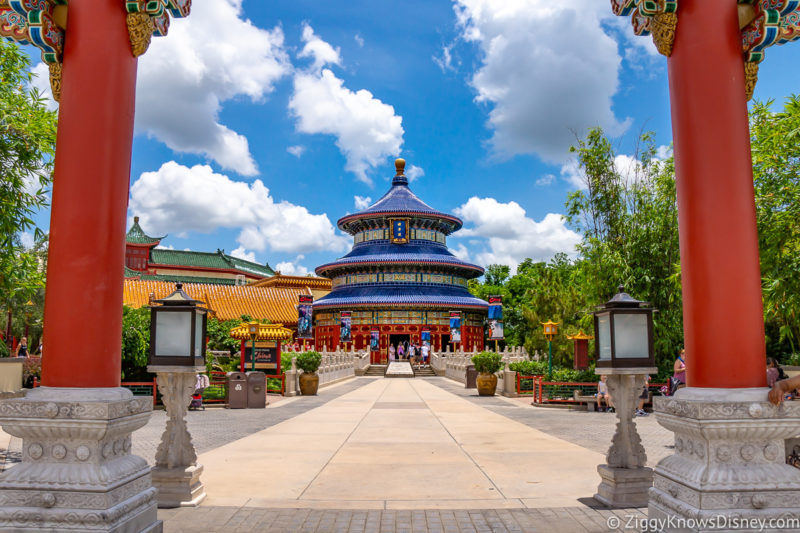 One thing to keep in mind is the longer your trip, the less you pay per day for your park tickets. So in a way, it's advantageous to stay longer than only 5 days.
If you have the time and money, we recommend doing a 9 or 10-night stay and really taking the time to soak it all in. That gives you enough time to visit all 4 parks multiple times, and have days off to relax.
How Much Does a Trip to Disney World Cost?
Let's get to the bottom line…how much does a Disney World vacation really cost?
Everyone has different budgets, so the cost is going to depend on how many days you go, how many people are in your group, and how you like to vacation.
The major costs to consider for a Disney World vacation are:
Hotel Room
Park Tickets
Food
Airfare
Souvenirs/Shopping
We've made our estimated costs based on a family of 4 on a 5-Night vacation to Walt Disney World, with 4 days of theme park passes.
For a family of 4, a Walt Disney World vacation in 2021 costs: $4,301.46, $4,839.56, or $7,271.46. These prices include the above expenses and are broken down our price estimates into 3 categories: Budget, Moderate, and Expensive.
For a family of 2 adults, the prices change to: $2,696.20, $3,139.20, or $5,201.20.
For a family of 3, the prices change to: $3,498.83, $3,989.38, or $6,236.33.
For a family of 5, the prices change to: $6,288.09, $6,710.74, $8,306.59.
Of course, there are many more factors to take into consideration, especially the time of year you visit. We calculated these prices based on a Summer vacation, but they can change by hundreds of dollars in either direction, so keep that in mind.
Read our post on the Average Cost to go to Disney World for more details and how to save money on your trip.
Should I Use a Disney Travel Agent?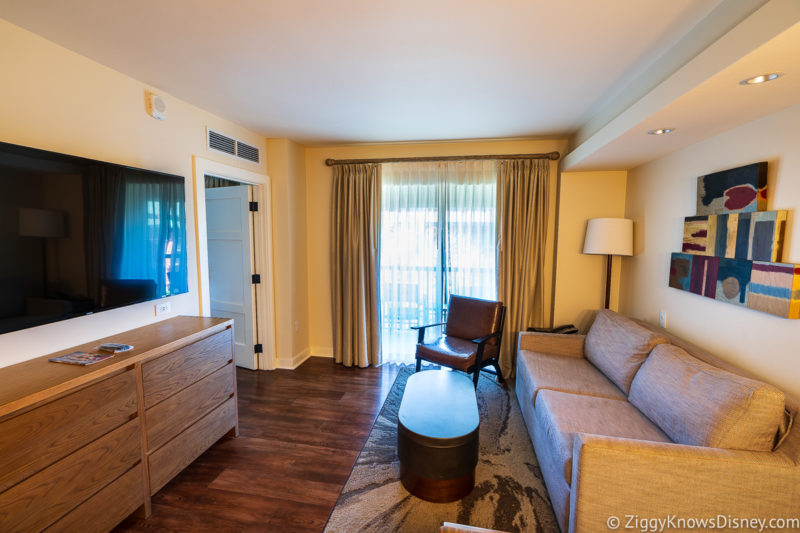 One option you might want to consider is using an authorized Disney Vacation Planner when planning your trip. Even though there is a ton of great information on the internet to read, sometimes it's just too much and you prefer having someone take care of the work for you.
The nice thing is most Disney travel agents don't cost any extra money to work with. That means you can have someone personalize your trip for you, make the tough reservations, all for free. In fact, most of the time, using an agent will actually SAVE you money since they know when the discounts come out.
Using an authorized Disney vacation planner, your trip will be much better organized, less stressful, and save you money.
If you like the hands-off approach to trip planning, we highly recommend Rene Cittadino from Show You the World Travel. We've worked with Rene and her team of experts many times before and she is our Disney Travel Planner of choice.
Contact René at Show You the World Travel for all your trip planning needs, including a FREE quote.
List Your Priorities
There is way too much to do at Walt Disney World, no matter how long your trip is. That means you need to make a priority list of must-dos.
Is there a restaurant you absolutely must go to? Write it into the schedule. What are the attractions you have to do at each park? Which shows do you want to see? Which characters?
When we are planning a trip to Disney World, we put all the must-dos in one column and then find a place for them in the program. We also have a secondary list of things we'd like to do if time allows, and we fill in the cracks with those.
When to Visit in 2021?
Above all things, deciding when to visit Disney World is the most important decision you have to make when planning your trip.
Factors such as crowds, price, weather, and special events should all be taken into consideration when choosing your dates. Unfortunately for some, it's not always up to us to decide. If you have children in school, you might be forced to only choose dates during the holidays or summer break, and those can be the worst times to visit.
Let's look at some of the factors, meanwhile, our post on The Best Times to Visit Disney World goes into more depth.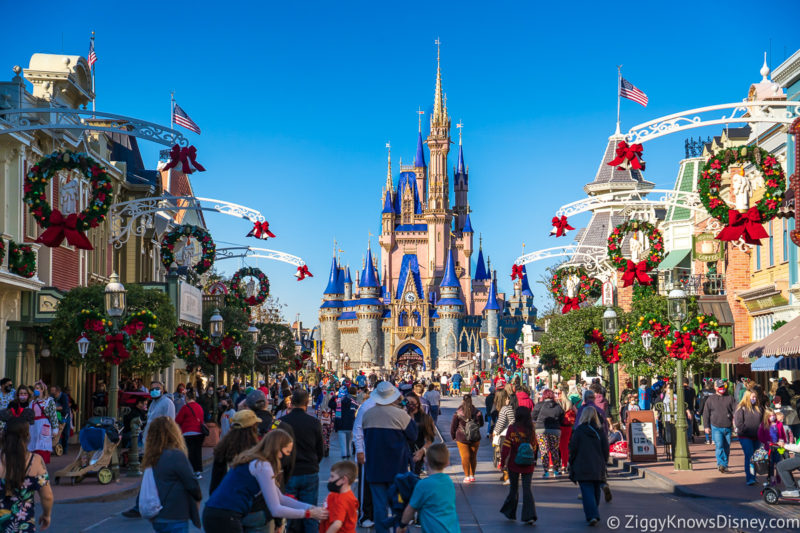 Crowds
The crowds are probably our most important factor in deciding when to go to Disney World. Trust us, there is nothing worst than going to Disney World when the parks are their busiest.
Crowds at Disney World tend to follow the school calendar, which means holidays and the Summer are when they are at peak levels. If you can avoid going during those times you will be better off, but sometimes this is not possible, especially if you have to take your kids out of school.
Read our 2021 Disney World Crowd Calendar post to see which months are the busiest and least busy.
Weather
Whether in Orlando, Florida can be brutal for a good part of the year with scorching temperatures and unbearable humidity. Even though it's known for sunshine, Disney World also gets tons of rain during some months.
The best weather for the parks tends to be from November to March when the climate is mild and there are few rainy days. You also need to know when there are Hurricanes at Walt Disney World and how to avoid them.
What is the Cheapest Time to Go to Disney World?
Going to Disney World is expensive, so planning a vacation for cheap can be a huge help to many guests. So what is the cheapest time to go?
Disney World offers the best rates and the biggest discounts during the off-season when kids are at school. Prices are the highest during the summer and during holidays. Things like ticket prices, airfare, and hotel rooms are all more expensive during those times.
If saving money is important to you, try booking your trip in January, February or September.
Read our post on the cheapest times to go to Disney World for more info and tips for guests on a budget.
Special Events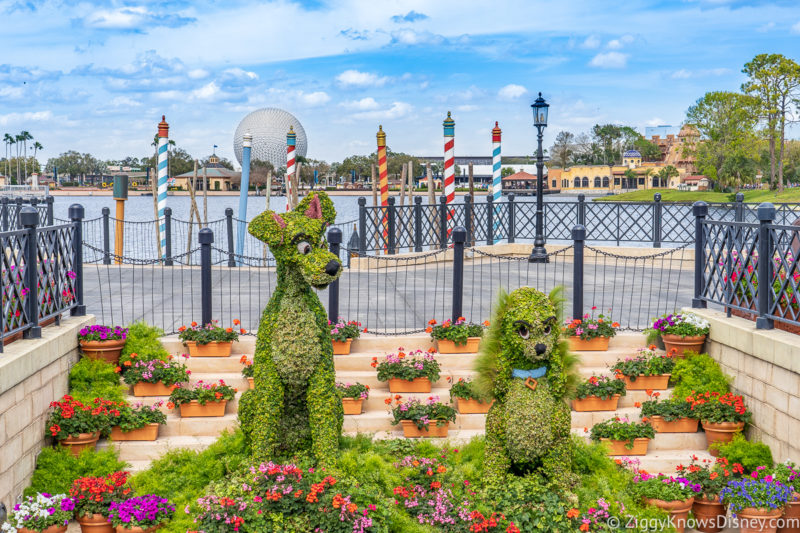 Disney can throw quite the party, and many people come to Disney World specifically for the yearly special events put on. Depending on your needs, you might want to come during one of the events or avoid them altogether.
Here are some of the biggest special events to make note of in 2021:
Walt Disney World Marathon Weekend (Cancelled)
Epcot International Festival of the Holidays
Mickey's Very Merry Christmas Party
Park Pass Reservations
Right now in 2021 you can't get into the Disney theme parks without a Park Pass Reservation, and since capacity at the parks is currently limited, they aren't always available for the dates you want.
Make sure there are open dates for the parks you want before booking your trip, then once you buy your tickets, make your park pass reservations so you are sure to get in. We explain it all in our post on how to make Disney Park Pass reservations.
New Attractions
If you love attractions, then you might want to plan your trip around some of the new rides that are opening up. This is especially true if you've been to Disney World many times before and want to hold out until something else is new.
Here are the biggest new attractions coming in 2021:
Those are just a taste of what's coming next. Read our guide on New Rides Coming to Disney World which will help you decide when to plan your trip.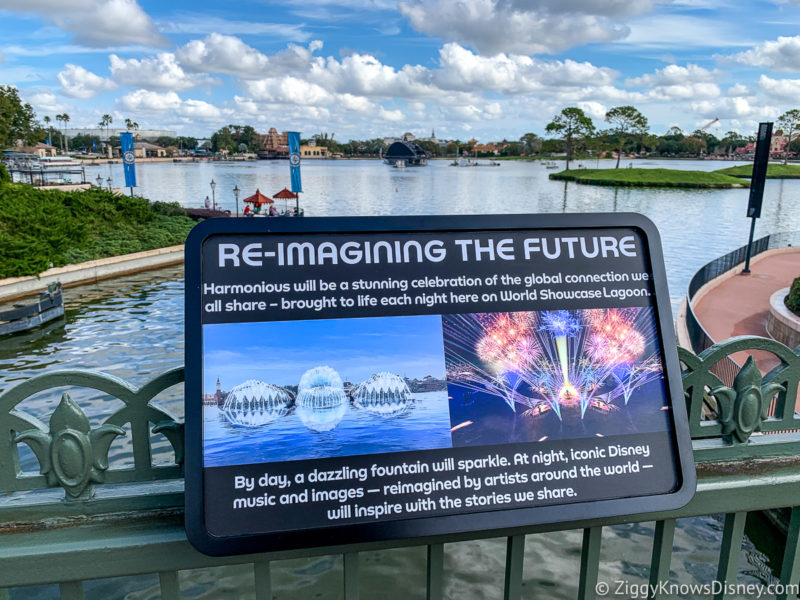 What Month is the Best to Go to Disney World?
In general, we find that January and September are the best months to visit Disney World.
In 2021 that changes a little bit. We still think the first few months are a great time to visit, but September won't be nearly as advantageous as it should be more crowded with people coming for the 50th Anniversary.
For a variety of reasons, we feel that November and December will be the best months at Disney World in 2021. Read our post on Disney World – Month by Month Rankings for a comparison of each one.
Wait Until 2022?
If you don't feel absolutely comfortable about visiting Disney World in 2021, we don't blame you. There are so many uncertainties right now and we can't be 100% sure what the experience will be like by the end of the year. You might be better off waiting until 2022.
Our article on "Should you visit Disney World in 2021 or 2022?" can helps make the case for each year and includes the positives and negatives for both.
Changes During Phased Reopening
Guests visiting Walt Disney World in 2021 must comply with the various new safety measures in place. This includes face masks, temperature screening, physical distancing, increased cleaning and sanitization, and other safety measures. (More on these below.)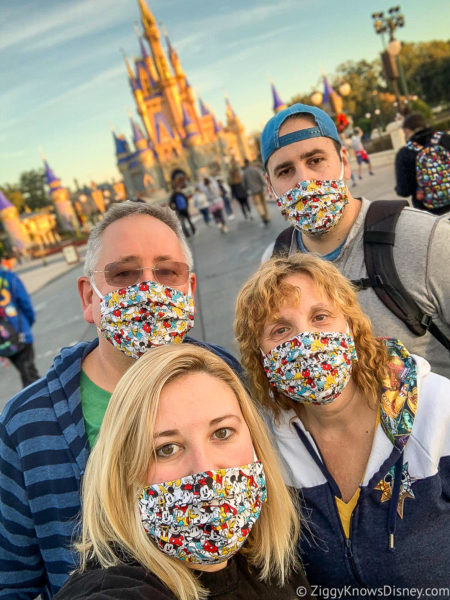 Safety Guidelines
Some of the new safety guidelines at Disney World include:
Requiring Face Masks
Guest Temperature Screening
Increased Sanitization
Cast Member Safety Training
Safety Signs
Additional Hand-washing & Hand Sanitizer Stations
Distancing Ground Markers in Queues
Limiting Attraction Availability and Capacity
Limiting Entertainment Options
Plastic Dividers at Checkout
Touchless Transactions at checkout
Many people want to know "Is Disney World Still Safe?" After many visits to the parks during this time, we feel that it is, but each family will have to decide based on their own needs and concerns.
To help, you should read up on how the experience is different in our post on New Disney World Changes & Guidelines.
Limited Park Capacity
During the phased reopening Disney is limiting capacity at the theme parks and not letting in the usual number of guests. That's the main reason for the new Park Pass Reservation System, so Disney can control how many people are in each park every day.
It's likely capacity will continue to increase in 2021, but just how close we get to normal levels is anyone's guess.
Limited Experiences & Closures
Some of the normal experiences guests are used to at Disney World are not running right now. Since a Disney World vacation is not cheap, this can be a huge factor in deciding whether it's worth the cost at this time.
Some of the things missing are:
Fireworks
Most Stage Shows
Character Meets
Limited Restaurants
Fewer Park Hours
On top of that, things like the Disney Dining Plan, FastPass+, Extra Magic Hours, After Hours Events, Dessert Parties, & Free Dining all might come back in 2021.
Important Disney World Vocab
FastPass+, PhotoPass, ADRs, MDE, EMH…anyone else confused yet?? In fact, before you start planning your Disney vacation, there are some basic vocabulary you need to learn.
Below we've listed the most Disney important terms you will see while planning your trip:
My Disney Experience
Everything starts with My Disney Experience when planning a Disney World vacation. Also known as MDE, this is Disney World's app that handles dining reservations, FastPass+, mobile ordering, park maps, resort stay information, itineraries, PhotosPass pictures, and much, much more.
My Disney Experience is accessible through the website or the mobile app on your phone. Get familiar with it, because it's a necessary tool to use before and during your vacation.
FastPass+
FastPass+ is Disney's service that allows guests to reserve access to the most popular theme park attractions, essentially skipping the lines. FastPass+ is included free with all guest theme park admissions.
Guests receive 3 FastPass+ selections daily which can be used to reserve most attractions in the parks. Once the 3 Fastpass+ selections have been redeemed that day, additional selections can be made.
Walt Disney World Resort hotel guests have advanced access to FastPass+ and can make reservations up to 60 days in advance from the check-in date at their hotel for the entire length of stay. (FastPass+ is currently suspended)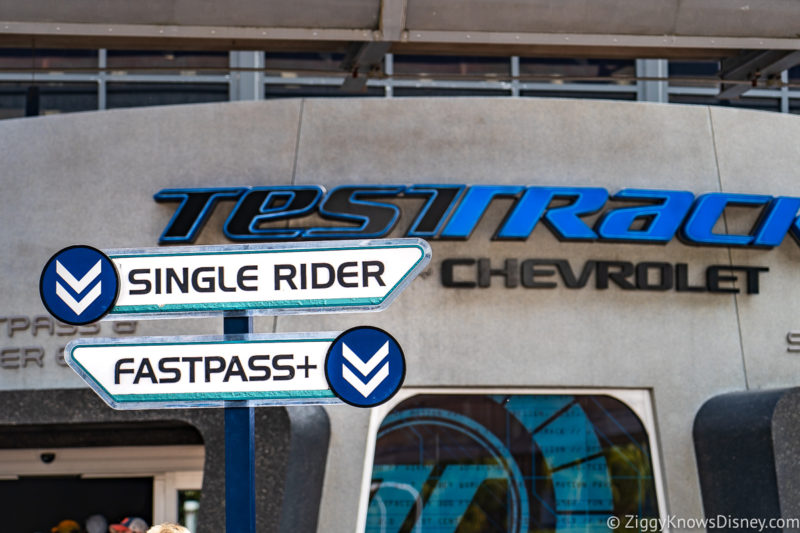 Extra Magic Hours
Extra Magic Hours (EMH) allow Disney World Resort hotel guests to have access to the theme parks before or after the general public. This is one of the biggest benefits of staying at a Disney World Resort hotel with guests experiencing fewer crowds in the parks.
EMH run on a rotating schedule with a different park increasing the park hours every day. Parks either open 1 hour earlier in the morning than usual or stay open 2 hours later in the evening.
So far in 2021 Extra Magic Hours are not running, however, Disney has come up with the Early Theme Park Entry service which works in a similar way but only in the mornings.
MagicBands
MagicBands are an all-in-one mobile connectivity device disguised as colorful bracelets. These devices connect with My Disney Experience and can be used by guests to buy food or merchandise, to unlock hotel room doors, to redeem FastPass+ selections at rides, and used as theme park tickets.
Starting in 2021, MagicBands are no longer free to guests but can be purchased for a small fee online or in the parks. Read more about the future of MagicBands and replacement technology Disney is working on.
Park Hopping
Park hopping is Disney's system for allowing guests to visit multiple theme parks in the same day. It is an add-on feature to your Disney World theme park admission and is an extra cost. Whether or not it's worth it to you depends on if you prefer hopping around to multiple parks per day or do one park per day more thoroughly.
Park Hopping is back in 2021 after being unavailable for most of last year. Read our post on Disney World Park Hopping in 2021 to see what changes there are to the system now.
ADRs
ADRs is an abbreviation for Advanced Dining Reservations and it is how you reserve a table at Disney World restaurants. Dining reservations are a MUST to get into the more popular restaurants, especially for character meals, theme park restaurants and the more elegant dining experiences.
If you are staying at one of the Disney World Resort hotels, ADRs can be made 180 days in advance of your check-in date (60 days in 2021), and reservations can be made for up to 10 days past the check-in date. If you are staying off-site, you are at a disadvantage because you can only make reservations 180 days in advance of the dining date.
Read our Disney World Dining Reservations Guide for more details and tips on getting into the restaurants you want.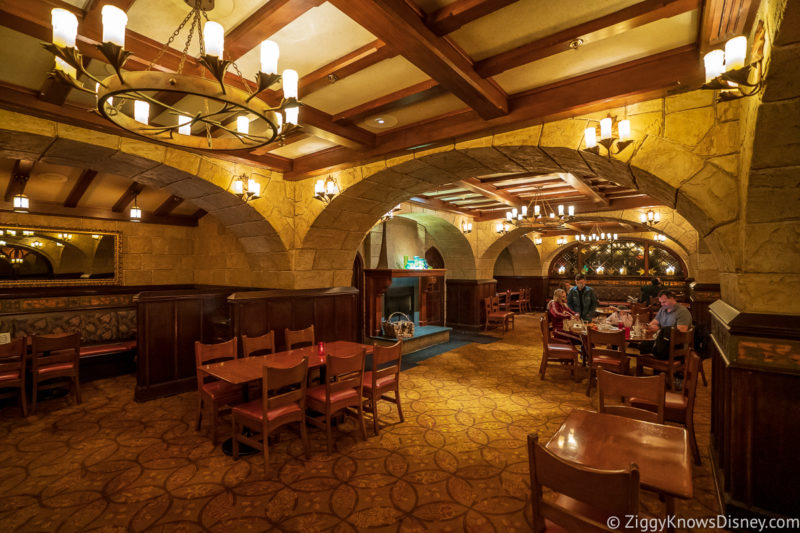 PhotoPass & Memory Maker
PhotoPass is Disney's photography service offered at the Walt Disney World Resort. Professional photographers (and machines) are stationed throughout the parks and are available to take pictures of you and your family as a memory to take back home with you.
These photographers are set up in the most scenic areas, with many of Disney World's famous icons in the pictures with you like Cinderella Castle, Spaceship Earth, etc. These photos are connected to your My Disney Experience account and can be downloaded or printed at a later time.
Many of the photographs include MagicShots, which are photos with a little bit of extra Disney magic in them, often including the characters and funny poses. On-ride photos are also available on many of the attractions and also can be downloaded.
In order to get these photos, you will need to purchase the MemoryMaker package for your trip. It is an additional cost of $199 + tax (or $169 + tax if you purchase it at least 3 days in advance), but gives you unlimited photo opportunities for your whole travel party during your vacation.
Disney photographers will also take photos of you and your family with your own phones if you ask, so don't be afraid. This service is free of charge.
Where to Stay?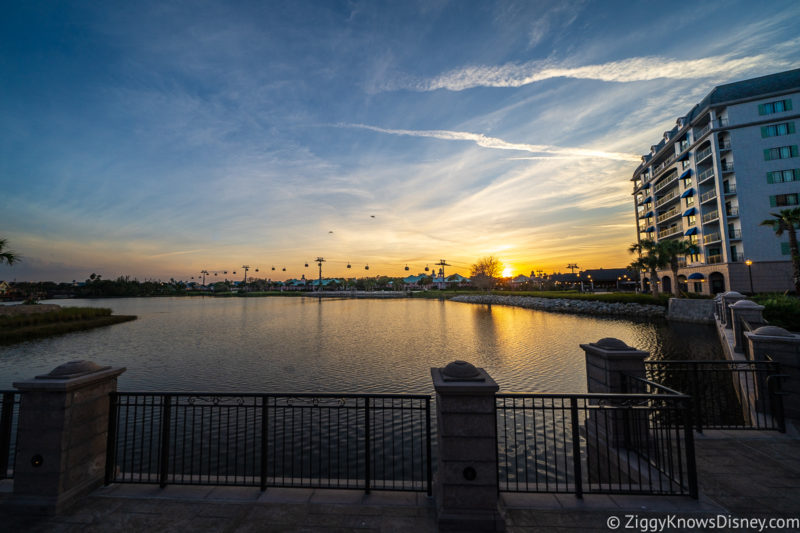 The next step in booking your Walt Disney World vacation is figuring out where you want to stay.
Some of the factors to consider when deciding where to stay are:
Staying On-Site or Off-Site
Budget
Accommodation Type
Location and Convenience
Hotel Amenities
Airport Transportation
Extra Perks
Some of these will be important to you while others not so much. Base your decision on the accommodations that check off the most boxes for you and your family.
The first step in this process is deciding if you want to stay at a Disney World Resort hotel (on-site) or outside of the resort property (off-site). If you want to know which hotels are open in 2021, read our Disney World Resort Reopening guide.
Disney World Resort Hotels
Staying On-Site Benefits
Location – Resorts are located near the Disney theme parks which means less travel time each day. You can also go back to your hotel for a nap in the afternoon before heading out once again later.
Park Pass Reservations – More reservations are allocated for Disney Resort guests and are still available closer to the arrival date.
FastPass+ – Staying at a WDW resort hotel means you can make your FastPass+ reservations 60 days before your trip, a whole 30 days before guests staying off-site. *(not available during the reopening phase)
Extra Magic Hours – You will have extra time in the parks when the general public is gone. *(not available during the reopening phase)
Transportation – Disney includes free transportation to and from the theme parks, Disney Springs, and other hotels. Free airport shuttle service is also provided with Disney's Magical Express. *(ending in 2022)
Theming – Most Disney World hotels have unique theming that you and your kids will love.
The Disney Bubble – There is something magical about stepping into Walt Disney World at the beginning of your vacation and then not stepping out until the end. You feel tucked away inside this magical world that you never want to leave.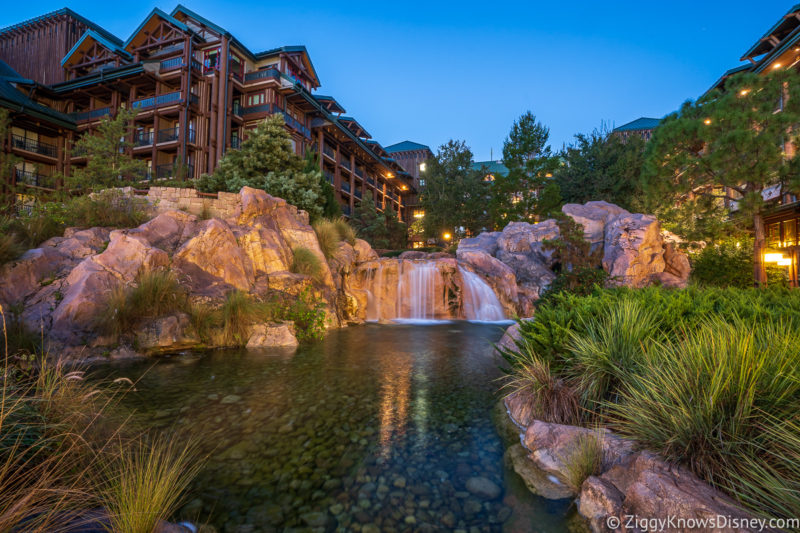 Staying Off-Site
Benefits of Staying Off-Site:
Lower Cost – This is the biggest benefit, one that could make a huge difference in your decision. Compared to each other, non-Disney hotels cost significantly less than Disney hotels of the same hotel class (value vs. value, deluxe vs. deluxe). You could save between 30-50% on hotel costs by staying off-site.
Transportation, FastPass+, Extra Magic Hours – Some of the off-site hotels have these extras so check before booking if important to you.
Better if Visiting Other Orlando Destinations – If going to Orlando, Sea World or other destinations, a more central location outside Disney World is nice.
More Luxurious – Some of the hotels available in the Orlando area like the Four Seasons Orlando or Ritz-Carlton Orlando, are true luxury hotels, and offer more amenities than the Disney World Resorts.
On-Site vs Off-Site
If you are looking for the easiest, most convenient choice and money is not your number one deciding factor, we recommend staying at a Disney World Resort hotel. The only real negative is the cost, and most of the time the benefits outweigh that, but it will depend on your priorities and budget.
We recommend exploring both options and weighing the cost vs value for you and your family. If you are only going for 4-5 days though, we think staying at a Disney hotel is the smart play since time is of the essence. If you have a longer stay (7 days or more), you might find more value in staying off-site.
Disney Hotel Types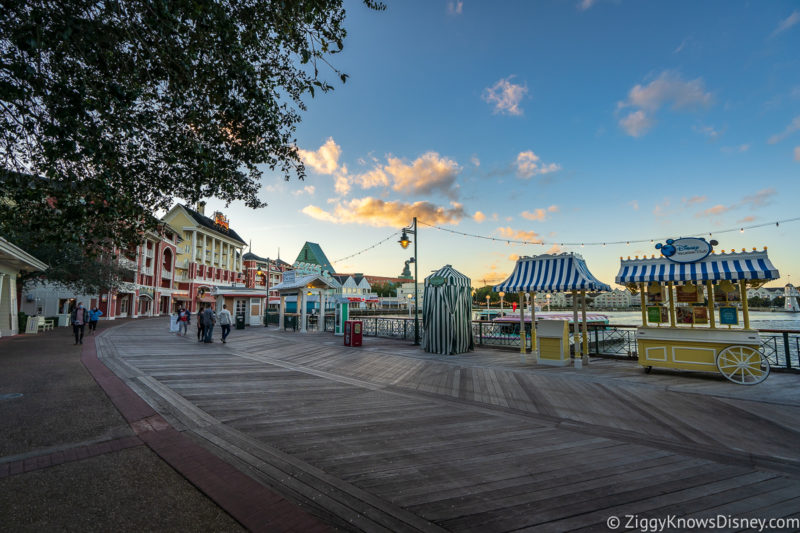 There are 4 tiers of Walt Disney World Resort hotels and they are organized by cost:
Value Resorts
Moderate Resorts
Deluxe Resorts
Deluxe Villas
Value resorts are the cheapest of the hotel types and can be booked anywhere from $100-$200 per night depending on the season. They have the fewest amenities, the smallest rooms, the cheapest theming, the worst dining options, and the transportation is the slowest.
Moderate resorts are a step up from value, but not nearly as nice as the Deluxe resorts. The rooms are bigger than value rooms, and the dining is much better at most of them. Prices range from $170-$300.
Deluxe resorts are our favorite hotels in Disney World, and for good reason. Most of the rooms are large and can fit more than 4 people. The best dining locations are located here with some world-class restaurants. The pools are the best and the locations and transportation options can't be beat such as the monorail, Disney Skyliner and most within walking distance of the parks.
Of course, expect to pay for this upgrade and prices can vary between $300-$700 depending on where and when you stay.
Deluxe Villas are Disney Vacation Club properties located at the Deluxe Resorts. Some guests own time share points they can spend at these resorts, while other rent points from members. This is the cheapest way to stay at one of the deluxe resorts without breaking the bank and a strategy we highly recommend.
Vacation Packages
Disney World Vacation Packages are your hotel room + theme park tickets in the same bundle. These can be a mixed bag. Sometimes they can be a great value and offer deep discounts on room rates or even include discounts on food like the Disney Free Dining package included.
Most of the time we find you can save more money by getting a hotel room-only discount and buying tickets separately. You should do your due diligence and compare prices between the two options. Disney World Vacation Packages can be booked on www.DisneyWorld.com
Again, we highly recommend you using an Authorized Disney Vacation Planner as they will always be able to find the deepest discounts for you and save the most money.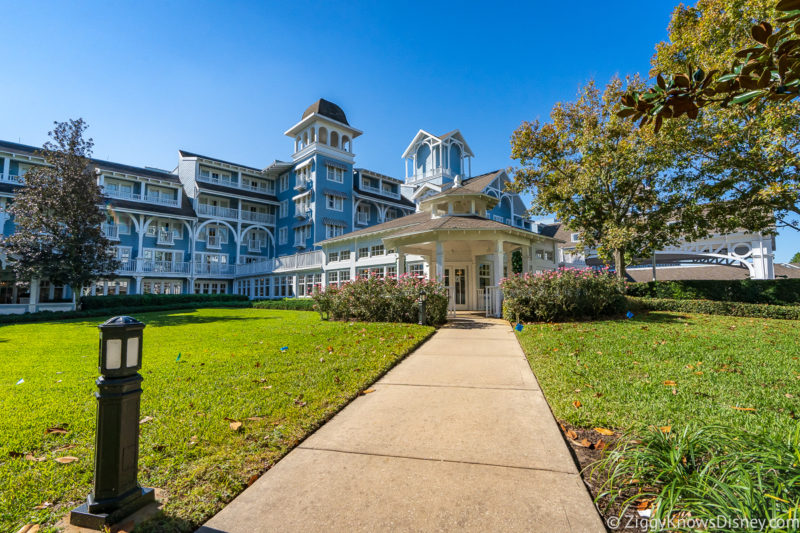 Air BnB
Instead of staying at a hotel, if you are really trying to save money on your trip, then consider staying at an Airbnb near Disney World. If you aren't familiar with how it works, Airbnb is a service that rents out peoples' residences to travelers like a hotel room.
Airbnbs in Orlando include vacation homes, apartments, and condos. Besides the lower cost, guests have more privacy and space in a private residence than at a hotel. There is also usually a full kitchen so you can prepare your meals and save even more money.
The biggest downside is the distance and not being able to use Disney transportation. You will either have to rent a car or use a ride-sharing service like Uber to get around, and that can be inconvenient. If you already will be using a car, then consider this a great alternative.
Tickets
Park tickets can be the most expensive part of a trip to Walt Disney World, even more than dining and your hotel. That's why it's important to do your research beforehand and know how to save money when buying them.
You also need to decide exactly how many days you want to spend in the parks so you don't end up paying for more days than necessary.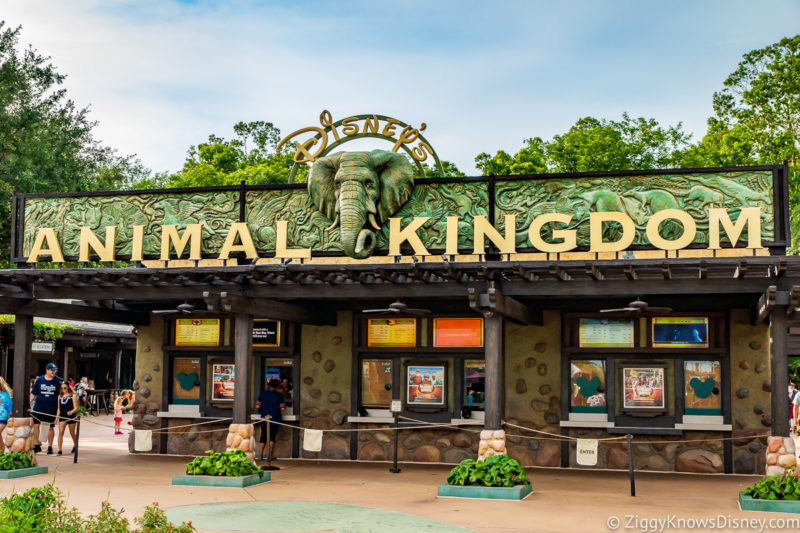 Where to Buy
Options for buying Disney World Tickets include:
Directly from Disney
Authorized Ticket Reseller
Travel Agent
Getting your tickets from Disney on the official Disney World website is your first option. It's almost always more expensive, however, and it pays to look elsewhere.
To save money on your park tickets, we recommend using one of the authorized resellers online such as Undercover Tourist or Get Away Today. They are legit resellers so you don't have to worry about being ripped off like other places online.
Depending on what type of ticket you are buying, these options can save you as much as $50-$70 per ticket! That's a huge savings, especially if you have a big family. Once you buy your Disney World park tickets, they can be linked to your My Disney Experience with a code.
Ticket Types
There are three types of Disney World theme park tickets: Standard tickets, Park Hopper tickets, or Annual Passes. Both standard and park hopper tickets can be purchased as single-day tickets or multi-day.
Standard Tickets – This is the cheapest ticket type. They allow you admission to one theme park per day for the amount of days you purchased. You can visit the same park multiple days if you choose.
Park Hopper Tickets – This option allows you to visit multiple parks per day for the entire amount of days you purchased. Technically you can visit all 4 parks in one day if you like. There is a Water Park version too. They are more expensive but allow for greater flexibility.
Annual Passes – There are multiple versions with different restrictions but the higher-end options give you unlimited access to the parks letting you visit whenever you want. If you live close to WDW or are planning on visiting multiple times in a one-year period, an annual pass could be a good investment.
Cost