As Joe Biden is on his way into the White House as the 46th President of the United States, Disney has now confirmed that The Hall of Presidents is closing for refurbishment and a Joe Biden Animatronic figure is being added to the attraction.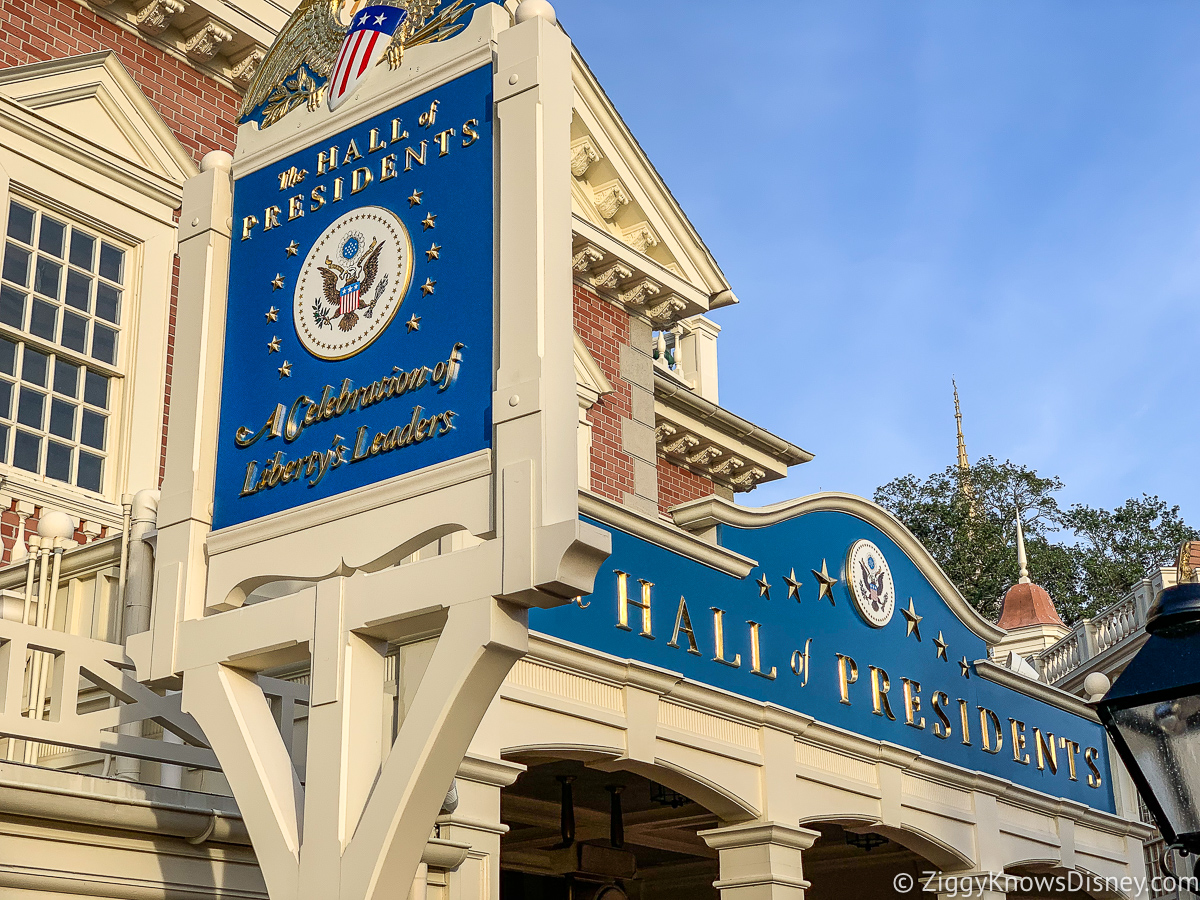 Many have been wondering for some time what Disney World would do with The Hall of Presidents now that Joe Biden is in office, but now things are at least a bit more clear.
The Hall of Presidents will close starting today, January 20, 2021, for a refurbishment in which the Joe Biden animatronic will be added. Disney hasn't said how long the attraction will be closed for yet.
The last time a new audio-animatronic figure was added was in 2017 after Donald Trump was elected president. To install that figure The Hall of Presidents was closed for one year.
While Disney hasn't announced any more details yet, there are a few rumors about what the attraction might look like when it reopens. Does this latest announcement mean The Muppets rumors are dead?
In this post we will discuss:
Joe Biden Getting an Audio-Animatronic Figure
When Does the Hall of Presidents Usually Close to Add a New President?
What will the New Show Look Like?
Will The Muppets Take Over The Hall of Presidents?
Joe Biden Being Put Into The Hall of Presidents
Yes, Disney has now made it official that Joe Biden is getting an audio-animatronic figure once The Hall of Presidents reopens.
This was obvious to happen since every president in American history has had a figure created for The Hall of Presidents. In fact, since 1993, the attraction has closed down to install the newly elected president who has also had a speaking role in the show.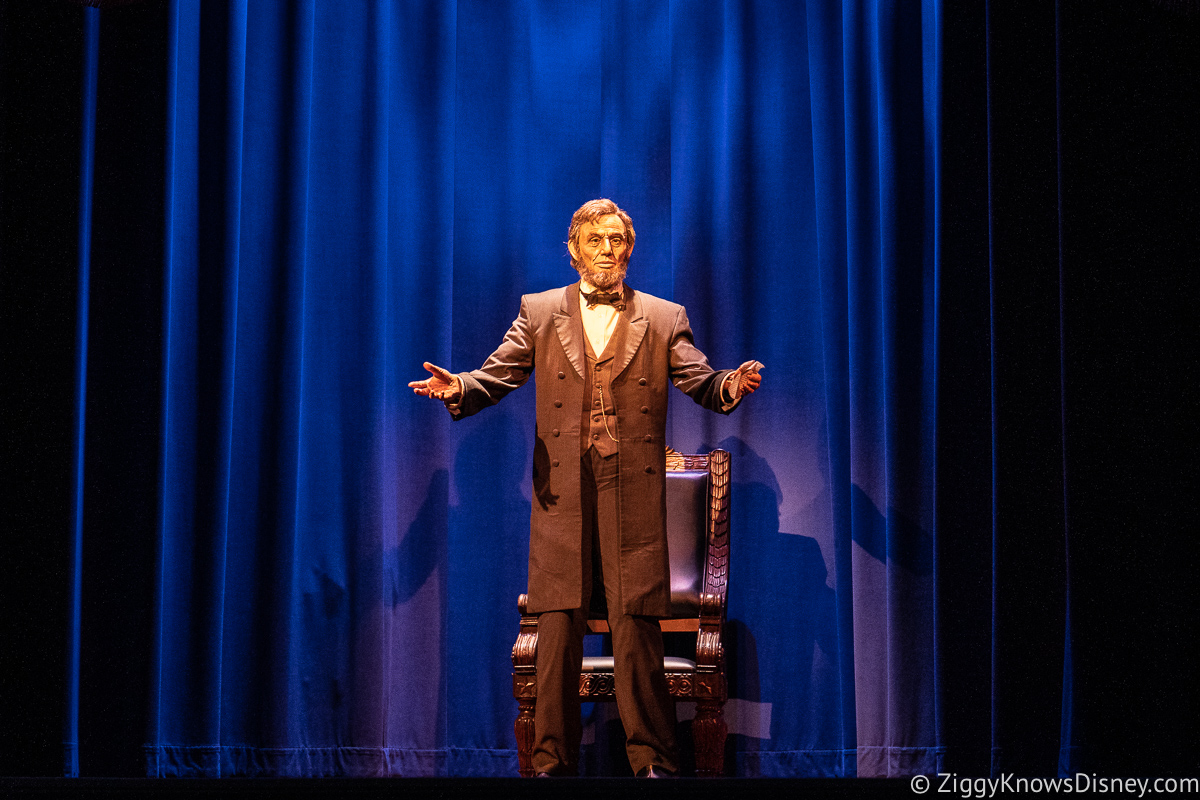 One would assume then that Joe Biden will also have a speaking role when the attraction opens up again.
When Does The Hall of Presidents Close to Add a New President?
Unless you have been hiding away from society for a long time, you likely know that Joe Biden is being officially inaugurated as President of the United States today, January 20, 2021.
Traditionally, whenever there is a new president in office, Disney adds a new audio-animatronic figure of them to The Hall of Presidents attraction at the Magic Kingdom. This happened in 2017 after Donald Trump was elected, and a highly controversial figure was built and later installed.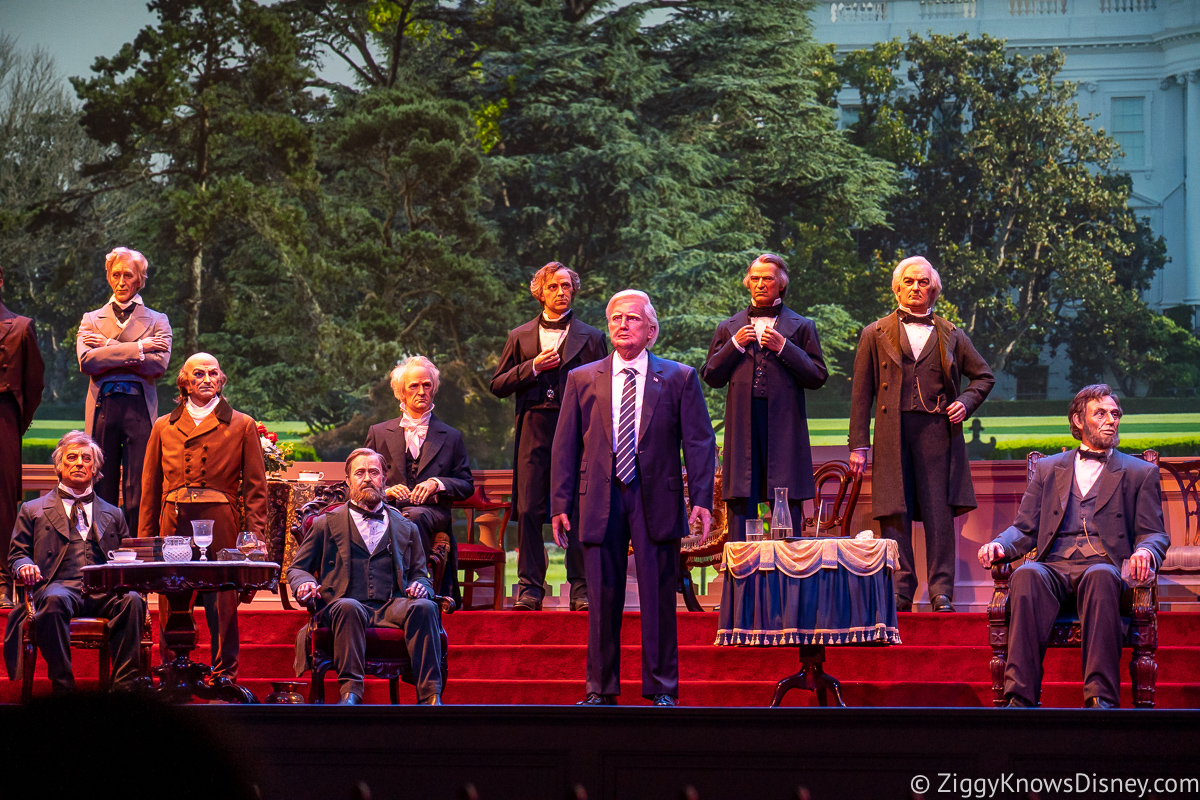 To make room for that move, The Hall of Presidents had a lengthy refurbishment. In total, it was an 11-month refurbishment and was closed from January 17, 2017, to December 18, 2017, when the new figure debuted.
Right now we are on the same timeline as the previous election. Since The Hall of Presidents is closing on Election Day, it's likely we won't see it reopen for many months, if not close to a year. it all depends on just how much work they plan on doing to the attraction.
Are they completely re-working the show? Are they just adding a Joe Biden Figure? Will they get rid of the Donald Trump animatronic? These are all questions Disney hasn't given the answers to yet, and it's even possible they don't know the answers to them at this time.
Are The Muppets Coming to The Hall of Presidents?
This rumor has been around for some months now, and though it seems crazy at first, it does have some legs to it, or at least it did. We will say that since the announcement about Biden being added, we think that it is far less likely The Muppets will be put in the show.
However, just so you understand the rumors and why people have been saying this, we wanted to include the reasons why The Muppets would be a potentially good fit for The Hall of Presidents.
Disney Wants More IP
It's no secret that Disney has been slowly including more and more characters into the attractions in its parks. In fact, it's almost impossible to get Disney to build a new ride these days without it being attached to on of the company's numerous Intellectual Properties.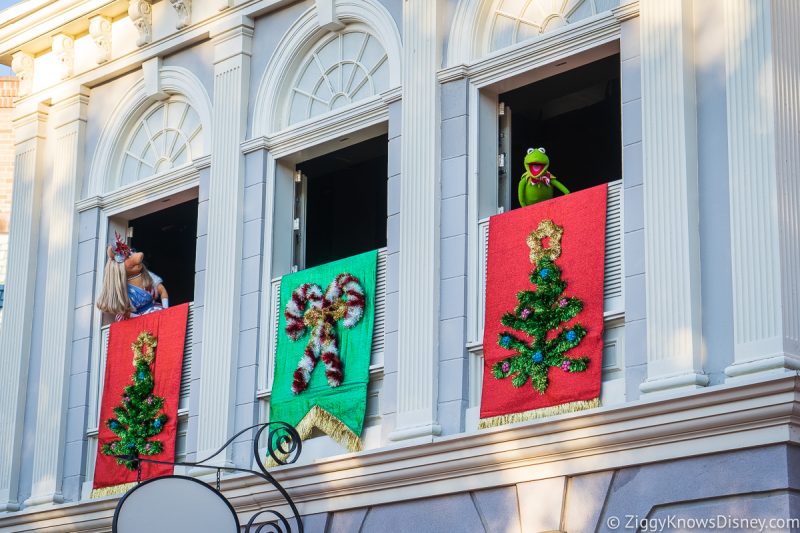 Just in the last few years, we've had both Toy Story Land and Star Wars: Galaxy's Edge with attractions centered around those IPs, and last year a Mickey Mouse-themed attraction opened in Hollywood Studios.
Right now 3 more new rides including a TRON coaster at the Magic Kingdom, and a Guardians of the Galaxy-theme coaster and a Ratatouille ride in EPCOT.
Since Disney bought the rights to The Muppets back in 2004, they have struggled to find a way to fully take advantage of the franchise's popularity.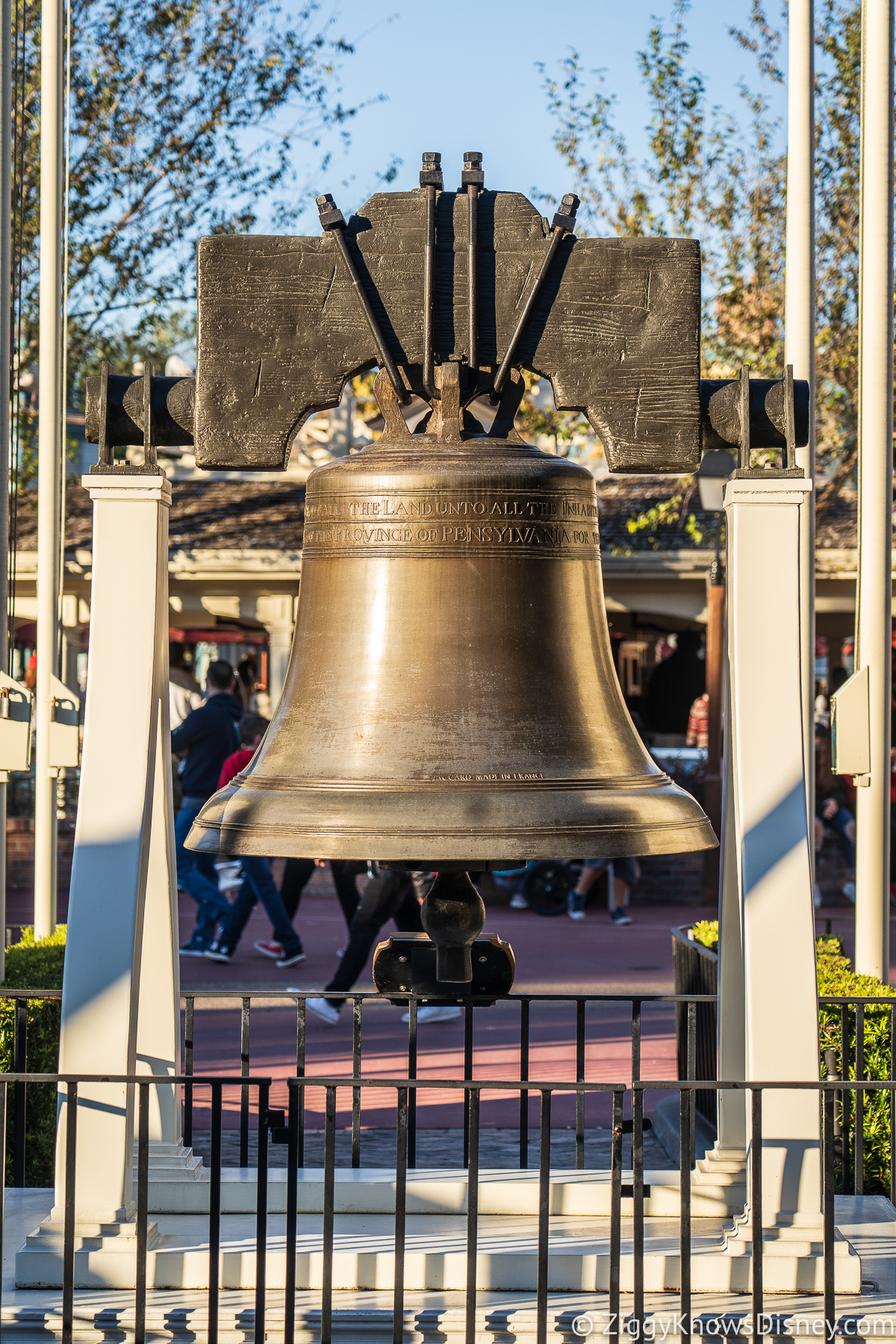 Ironically, The Muppets have already been next door to The Hall of Presidents since 2016 when Disney opened up the show "The Muppets Present…Great Moments in American History." The witty puppet show closed down in 2020, but it retold some of the most famous events in American history, in a way only The Muppets can.
Disney could easily move them next door into The Hall of Presidents and develop a similar show in a way that is funny and interesting to the audience. They have already proven more than capable as MuppetVision 3D at Hollywood Studios is still hilarious, even decades later.
It Might be the Right Time Politically
Let's face it, America has been through a lot recently, and many people just need a break from traditional American politics. People come to Walt Disney World to get away from the many problems they leave back home in the real world, and they embrace escapism.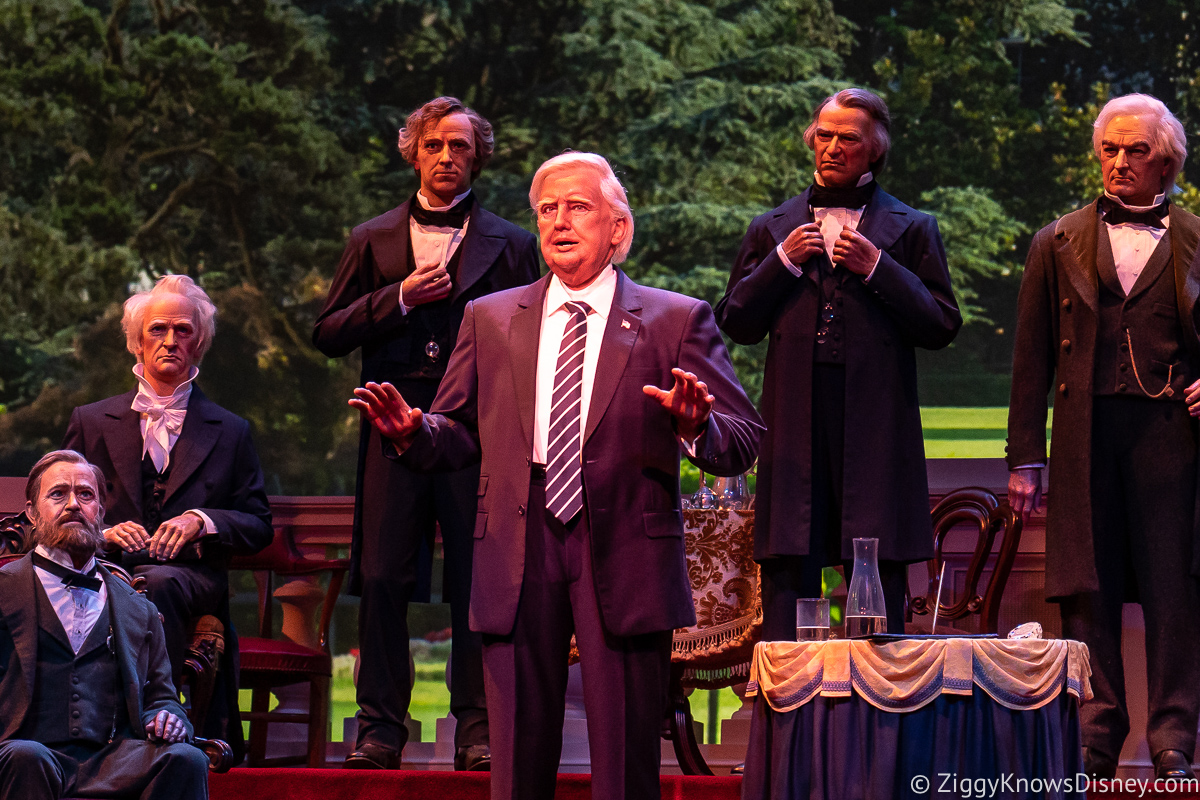 Ever since the Donald Trump audio-animatronic was installed in the attraction, Disney has had to add extra security to deal with rowdy guests trying to disturb the show, or worse, damage it. A new Joe Biden animatronic figure is likely to cause similar eruptions.
Now, with President Trump being impeached on January 13 for the second time in his tenure and the polarizing divide among Americans' political preferences, it's possible Disney wants to make a clean break from the current setup in The Hall of Presidents.
That's why The Muppets make sense here. They still fit in the theming of Liberty Square and can still do a historical show about the United States, yet at the same time do it in a way that is not politically divisive and polarizing.
The Muppets Teased a Major Announcement Coming Soon
Lastly, it seems like Disney has something new planned for The Muppets. Recently, in a tweet from the official Muppets Twitter account, they told fans to get ready for a "major and important Muppet announcement coming soon."
This was later proven to be that all 5 seasons of The Muppets Show are being released on Disney+ so it's likely not connected to The Hall of Presidents.
However unlikely, it's not impossible that they still could find their way into the show somehow. Disney is being silent about their future plans for The Hall of Presidents and anything could happen.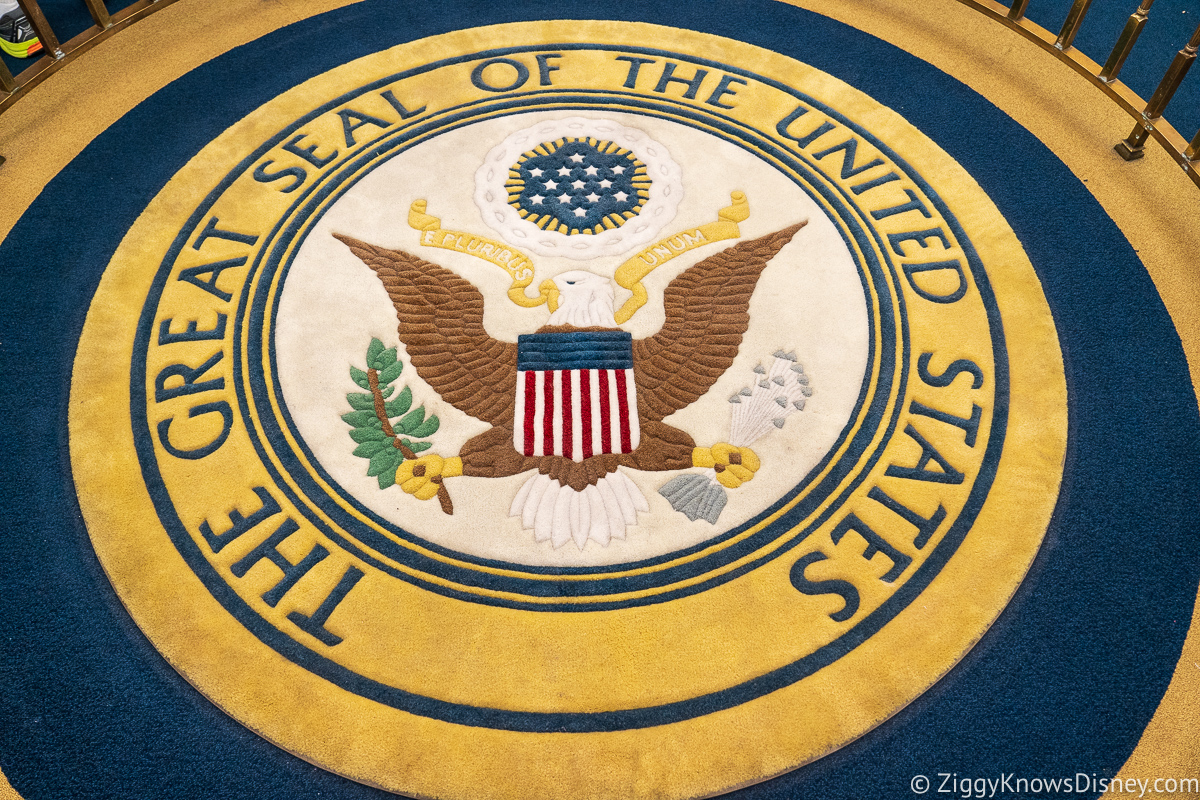 Many signs are pointing in a new direction, and The Muppets just may be the thing to distract and unify Disney guests once again.
Again, we think this less likely with Joe Biden being confirmed, but who knows?
Stay tuned as we will be updating this story as soon as we hear some news. If The Hall of Presidents does close, we will update our Disney World Refurbishment Calendar to reflect the dates.
Your Thoughts
I want to know what you think about The Muppets potentially taking over the Hall of Presidents…
Do you think it is a good move?
What ideas do you have for a new show?
Let us know in the comments section below!
If you enjoyed this article, as always I appreciate it if you'd share it with others via social media. I work hard at making this website into a useful resource for you and your family to plan your visit to the Disney Parks and I hope it can help you! Thanks 🙂