"When will Disney World reopen?" We are finally able to say the good news that Walt Disney World is NOW OPEN, as it reopened July 11, 2020! Now that it's opened back up though, Disney World has a lot of changes and it will be much different from the last time you visited.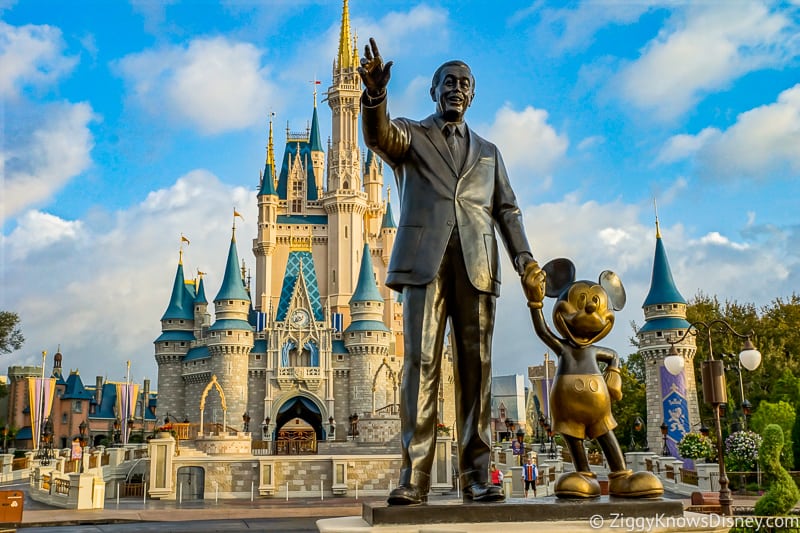 We can't even believe that after months of talking about it, the Disney World theme parks have now actually opened back up! Since the announcing its plans months ago, however, Disney has released a flood of new information and guidelines for guests leaving them more confused than ever!
Since there are so many changes to learn, we thought it would be a good idea to go more in-depth into the reopening of Disney World to find the answers to all your Disney World reopening questions.
Disney World is now officially OPEN! Disney's Magic Kingdom, Animal Kingdom, EPCOT and Hollywood Studios are now open to visitors.
(Updated 4/3/21) – Florida Governor Ron DeSantis has signed an order prohibiting local governments from requiring a vaccine passport for the State of Florida in theme parks or anywhere else.
Read on for more info on all these stories in the News section below…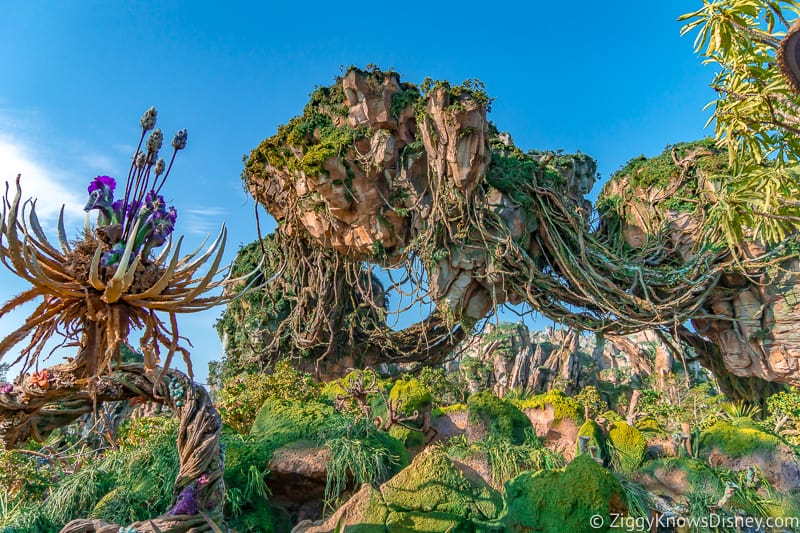 In this post, we are going to talk about the Disney World reopening and answer any questions you might have about it. We'll let you know about the new safety guidelines, park capacity limits and how to get tickets with the new reservation system.
While Disney World is now open and you are now able to go, it's important to know that the new safety measures will greatly change the guest experience, and it won't be what you are used to when visiting.
Not everything is opening at the exact same time, so we have the latest on just which attractions and experiences are opening up and a preview of the 4 Theme Parks, Water Parks, and the Disney World Resort hotels.
Any changes Disney makes to the guest experience, including the way guests interact with the attractions, shows, and restaurants will be updated here.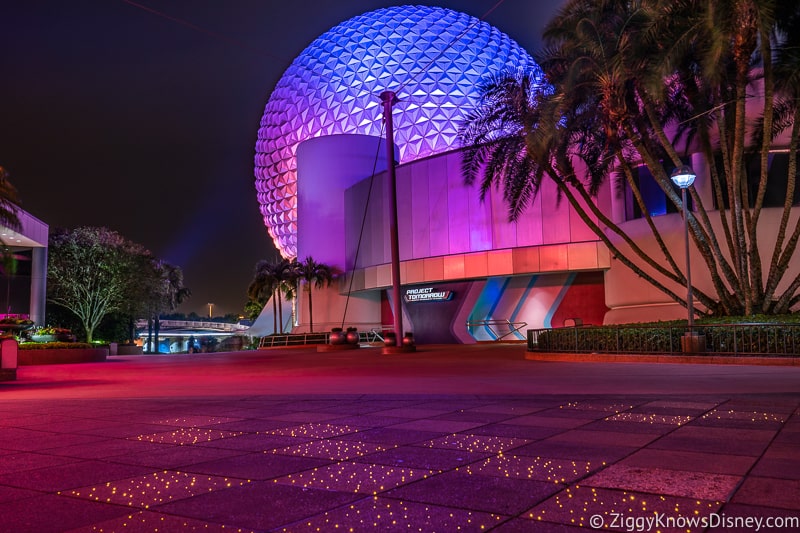 Also, we do have to warn you, just because Disney World has opened back up, it doesn't necessarily mean that it will definitely stay that way. We'll talk about how likely it is that Disney World will stay open without any further closures happening, plus estimated crowd levels and the best time to reschedule your trip.
Before we get started, here are some links to the most important articles around Disney World vacation planning during the reopening phase:
Also, read our guide to the Disney World closure if you are looking for information about how to get a refund, reschedule your vacation or find out the latest updates about that.
If you want to know general trip planning info, read our 2021 Disney World Vacation Planning Guide for everything you need to know.
Also, to be updated about the latest Disney World Reopening Info, including all the changes and a first-hand guide to the parks, sign up for our FREE Weekly E-Mail Newsletter here: Join our E-Mail Newsletter
(NEWS 4/3/21) Florida Governor Ron DeSantis Signs Order Against Vaccine Passport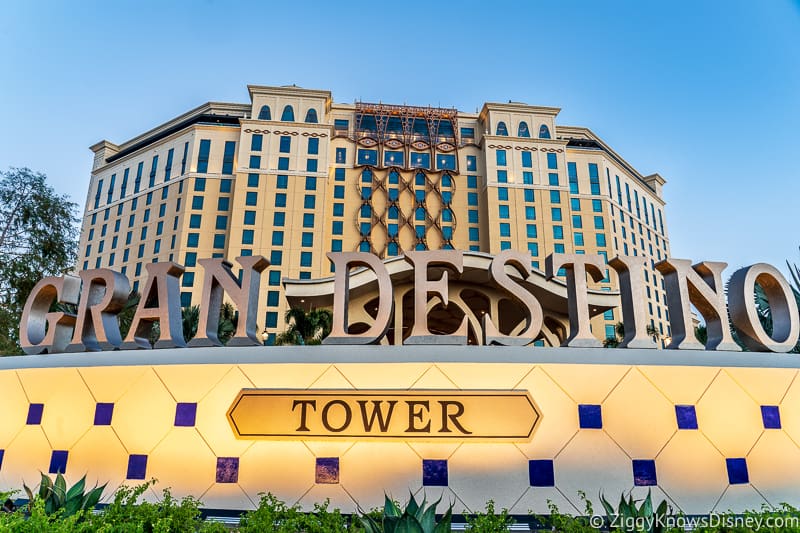 As you may have heard, the White House and various government agencies are planning on making a vaccine passport a requirement to travel and for other special large events. As you can imagine we're wondering if this gets passed how it might affect visitors going to Walt Disney World and the state of Florida.
Well, if Florida Governor Ron DeSantis has anything to say about it, it won't be required in his state. In fact, DeSantis has just signed an executive order prohibiting local governments or businesses from requiring a vaccine passport.
The executive order reads: "No Florida government entity, or its subdivisions, agents, or assigns shall be permitted to issue vaccine passports, vaccine passes, or other standardized documentation for the purpose of certifying an individual's COVID-19 vaccination status to a third party."
It continues: "Businesses in Florida are prohibited from requiring patrons or customers to provide any documentation certifying COVID-19 vaccination or post-transmission recovery to gain access to, entry upon, or service from the business."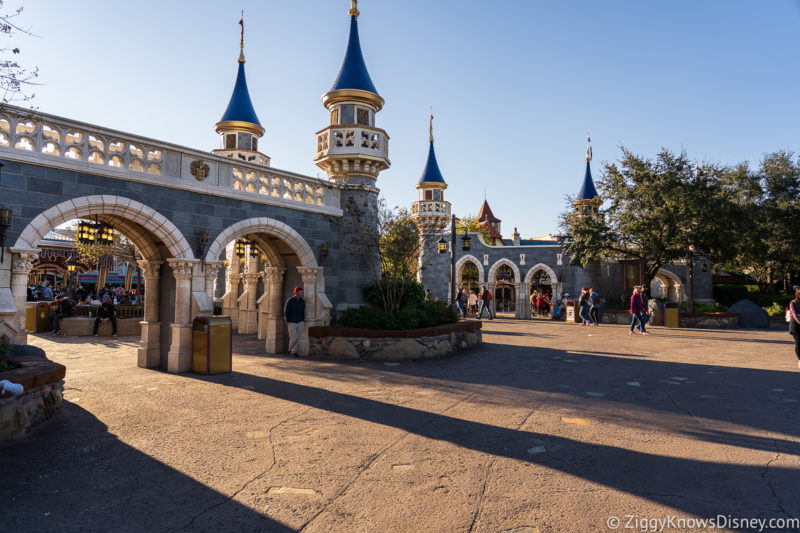 This is inline with what DeSantis said in a recent interview that a vaccine passport will NOT be required in the state of Florida and he will be issuing an executive order forbidding vaccine passports be used there.
"We are not supporting doing any vaccine passports in the state of Florida," DeSantis said. "It's completely unacceptable for either the government or the private sector to impose upon you the requirement that you show proof of vaccine to just simply be able to participate in normal society."
In another interview DeSantis said: "It's completely unacceptable for either the government or the private sector to impose upon you the requirement that you show proof of vaccine to just simply be able to participate in normal society."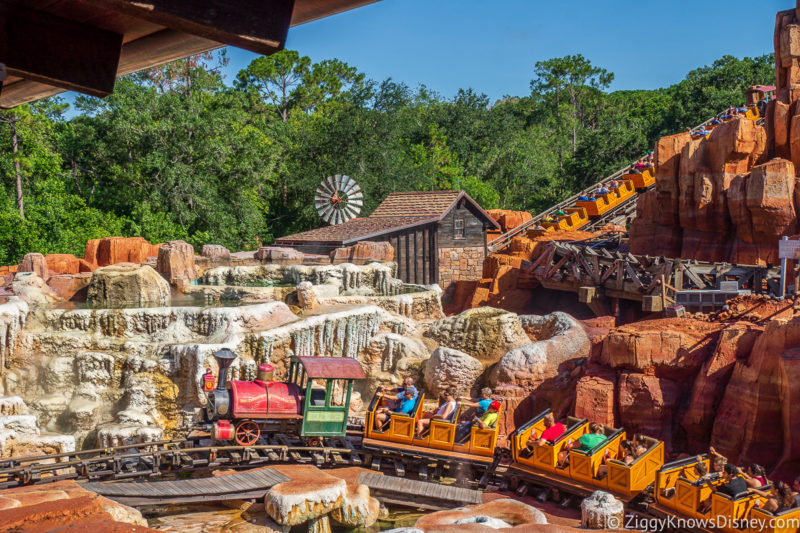 There is a lot of noise around this subject and it's hard to say at this point if a vaccine passport will actually go into effect throughout the country, only in certain parts, or not at all. Some other travel entities such as some cruise companies have openly said they will require a COVID vaccine before allowing guests onboard.
Multiple White House agencies are involved in the planning and we should be hearing much more on the matter soon.
At least for now if you are planning to go to Walt Disney World it doesn't look like there will be any restrictions, but we will keep you updated as the situation develops.
(NEWS 4/3/21) Updated Disney World Hours through Mid-June
Since The Walt Disney World theme parks reopened last year they have been operating under reduced park hours, however, those hours are constantly changing depending on the season and the crowds.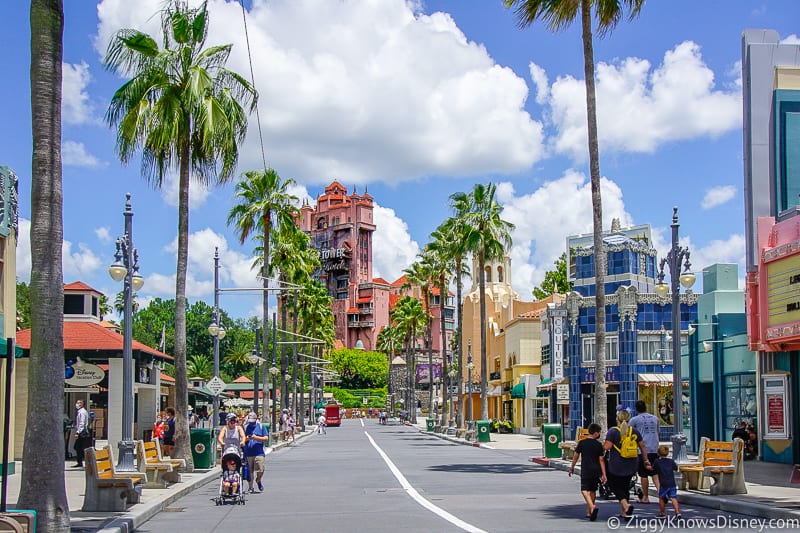 Now Disney has just announced the theme park hours through June 19. We'll take a look at those, as well as the reduced park hours for the theme parks from April – June.
So far, there have been many changes to the standard operating park hours with times varying throughout April, May, and June. Here is the latest:
Park Hours Through June 19
Magic Kingdom –
8:00 am – 9:00 pm (Now – Apr 24)
9:00 am – 6:00 pm (Apr 25 – Jun 19)
EPCOT –
11:00 am – 11:00 pm (Now – Apr 24)
11:00 am – 7:00 pm (Apr 25 – Jun 19)
Disney's Hollywood Studios –
9:00 am – 8:00 pm (Now – Apr 24)
10:00 am – 7:00 pm (Apr 25 – May 22)
9:00 am – 7:00 pm (May 23 – Jun 19)
Disney's Animal Kingdom –
8:00 am – 8:00 pm (Now – Apr 24)
9:00 am – 5:00 pm (Apr 25 – Jun 19)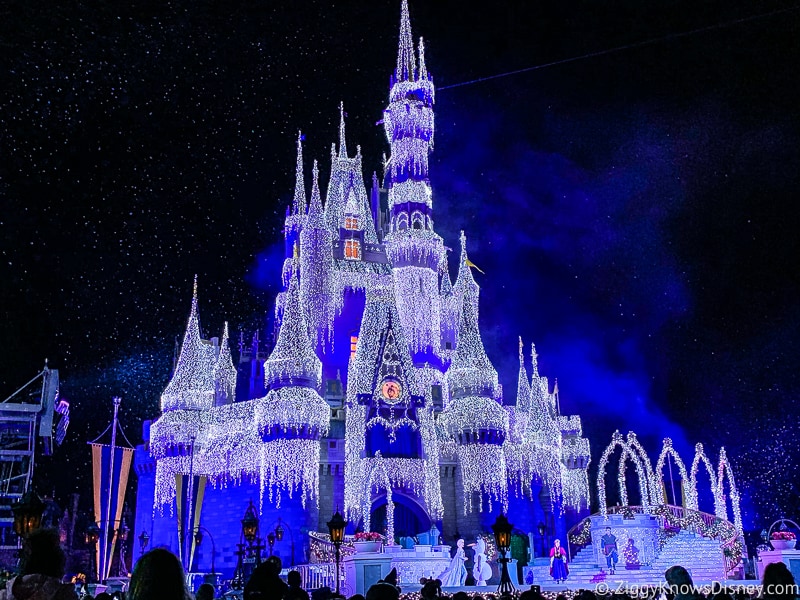 Disney's Magic Kingdom will be reducing park operating hours once again in April, May and June. The park is staying open a little later in the beginning of April and will be open from 8:00 am to 9:00 pm.
Starting the week of April 25, park hours get shortened by 4 hours and run from 9:00 am to 6:00 pm. Disney obviously thinks there will be a drop-off in attendance once the rest of the Spring crowds go home. This makes sense with fewer guests likely until the Summer begins.
Disney has been extending hours week by week and as they have a better feel for exactly how many guests will be coming more dates could get extended hours.
EPCOT will be open from 11:00 am to 11:00 pm in the beginning of April, but then hours are reduced starting April 25 from 11:00 am to 7:00 pm. Look for these hours to be extended also.
Disney's Hollywood Studios will be open from now through Apr 24 from 9:00 am to 8:00 pm.
At the end of April they are reduced and run from 10:00 am to 7:00 pm, but then later in May from 9:00 am to 7:00 pm.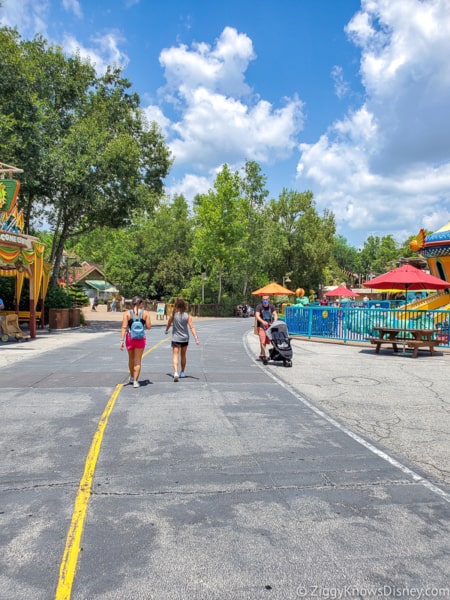 Disney's Animal Kingdom is running from 8:00 am – 8:00 pm on most days from now through April 24. After that hours are reduced to 9:00 am – 5:00 pm on most days.
Hours for all 4 theme parks are going to be less during the second quarter of 2021 and we can see Disney is slowly adjusting its strategy as fewer people are expected in the parks.
At this point, we could still imagine more adjustments being made during the next few months as Disney tries to understand the crowds, and they will extend things if they feel the need is there.
As soon as we have more we'll let you know.
Need help planning your Disney Vacation? Contact René from Show You the World Travel for all your trip planning needs. All of the agents there are certified Disney Travel Agents and are super helpful with all your planning needs. I highly recommend them and the best part about it is they are FREE to use!
(NEWS) Blizzard Beach Water Park Now Open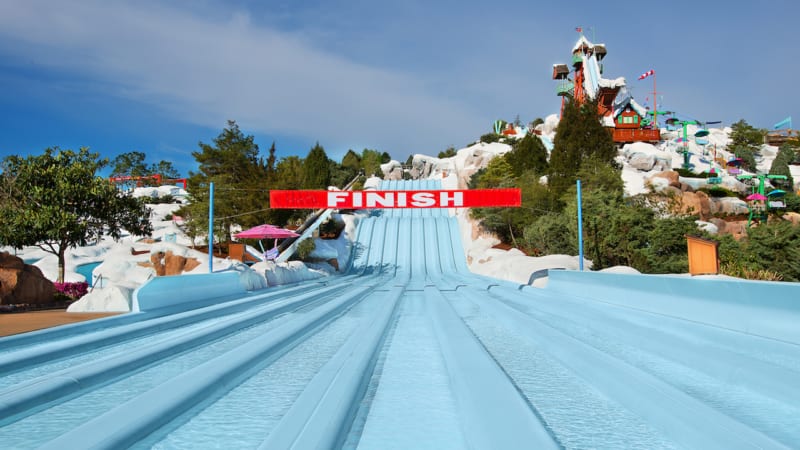 All 4 Walt Disney World theme parks have been open now since July, but the 2 water parks have remained closed since March. That changed on March 7, 2021 when Disney's Blizzard Beach reopened for the first time in since last March.
Obviously, Disney wants to provide a safe experience for its guests and they have guidelines that emphasize health and well-being. For that reason, many of the same safety guidelines required in the theme parks are also being enforced when Blizzard Beach reopens.
Some of the guest safety guidelines include:
Wearing a Face Covering (in certain situations)
Reduced Capacity
Physical Distancing
1-Day Tickets to Blizzard Beach are now available for $69 + tax for adults and $63 + tax for children (ages 3-9). Tickets can be purchased online and are valid through December 31, 2021.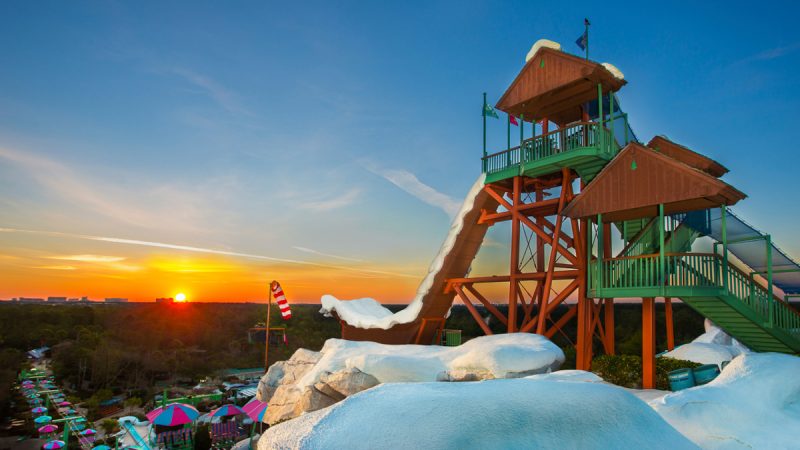 Guests already holding passes will be affected by the water parks reopening including guests with the following ticket types:
Premier Passport
Platinum Plus Pass
Water Parks Annual Pass
Water Parks After 2 Annual Pass
Tickets that include the Park Hopper Plus Option or Water Park & Sports Option
Annual Passholders – Guests will be given a partial refund for the price of the water parks.
Water Park Annual Passes – Guests with this ticket type will be automatically extended for the period the water parks are closed. Guests can request a full refund for their pass by calling (407) 939-2732
Water Park Tickets – Unused, unexpired 1-Day Disney Water Park tickets will be extended through December 31, 2021. If you can't visit by December 31, 2021, you can use the whole value of the purchased ticket toward the purchase of a new ticket for a future date. You can also choose to cancel your ticket and get a full refund by calling (407) 939-2732
Water Park Ticket Add-Ons – Tickets including the Water Parks add-on can be modified, canceled or use the ticket with the existing add-on options at other experiences during your visit. Call (407) 934-7639 or (407) 566-4985 to make these changes.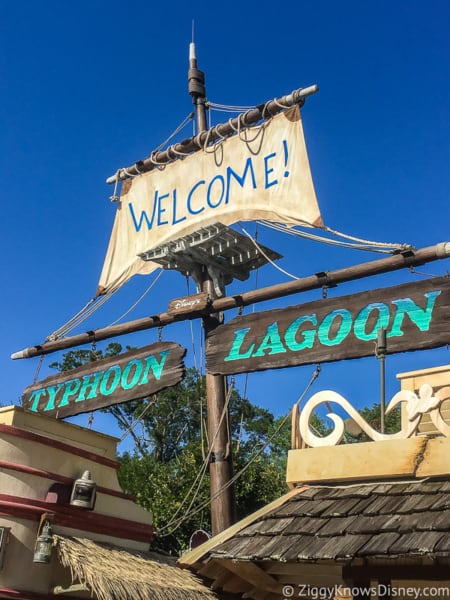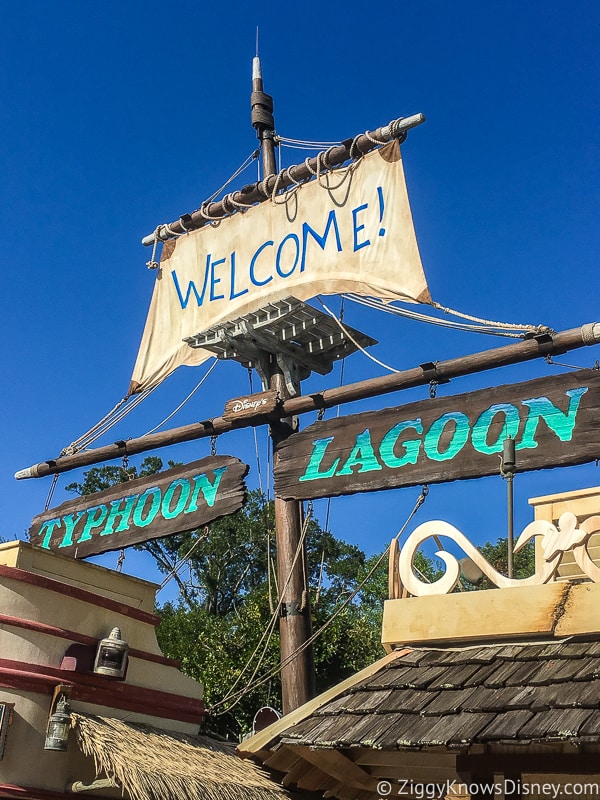 Now that we know when Blizzard Beach is reopening, we are still waiting to hear about Typhoon Lagoon. With overall attendance being low right now, it wouldn't be surprising if Disney only runs one water park at a time for a while.
We'll let you know as soon as more is announced abut Blizzard Beach and Typhoon Lagoon. See The Walt Disney World Website for more information.
When Is Disney World Reopening?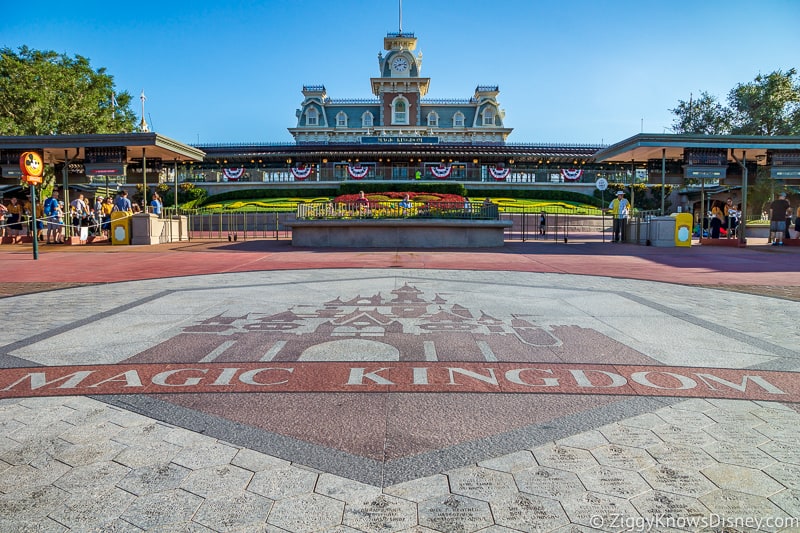 Can you believe The Walt Disney World parks were closed for 4 months?? There is good news, however, as Walt Disney World started a phased reopening on July 11, 2020.
"When is Disney World reopening?" was probably the most searched for question in Google for Disney fans during those months, and it's nice to finally have an answer to that.
Disney's reopened the Disney World theme parks in phases. First Disney's Magic Kingdom and Animal Kingdom reopened on July 11, followed by EPCOT and Hollywood Studios on July 15.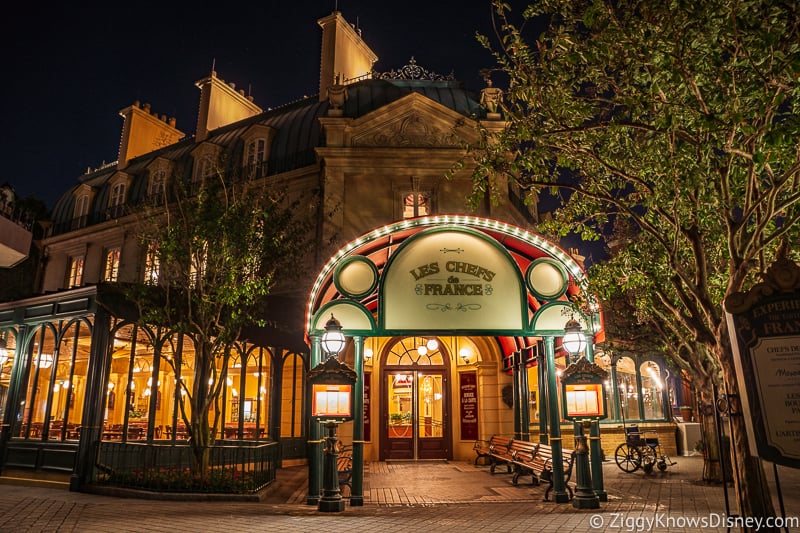 Soft Openings
A few days before the official July 11 opening, there were Cast Member previews, followed by other soft openings for Annual Passholders, DVC members, and Club 33 members.
What About the Hotels?
The Walt Disney World Resort Hotels began reopening on June 22 starting with Disney Vacation Club Resorts only and Disney's Fort Wilderness Resort & Campground.

Disney World Non-DVC resorts started a phased reopening on July 10 at Disney's Contemporary Resort and Disney's Pop Century Resort. Disney World Resort hotels will slowly reopen in the coming months depending on the demand.
What You Need to Know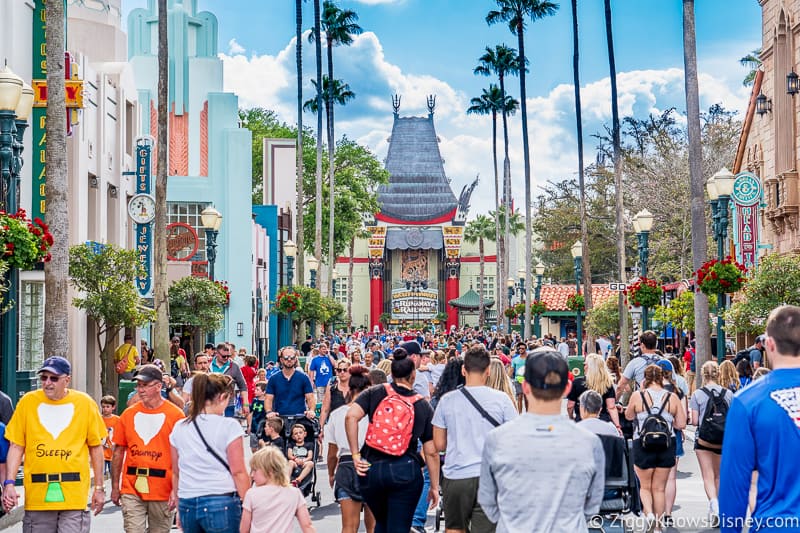 While more details are always coming out, we do have a lot of info about the reopening and how things are going so far in Disney World.
Disney Parks worldwide are using the same reopening and operating methods, some of which were taken from the way Shanghai Disneyland reopened in May 2020. These procedures have been replicated in Tokyo Disneyland and Disneyland Paris.
Here is what you need to know…
Safety Guidelines
Guests visiting Walt Disney World will have to comply with the various new safety measures in place. This includes face masks, physical distancing, increased cleaning and sanitization, and other safety measures. (More on these below.)
Limited Park Capacity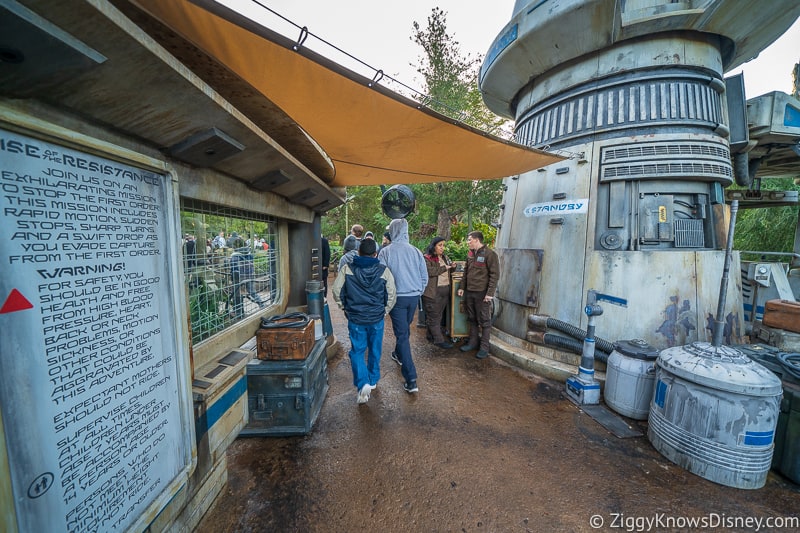 The Disney World parks are running at a lower capacity than what they can normally handle. This is to reduce guests, making it easier to adhere to distancing and other safety measures.
Disney recently said that the park capacity percentage is not higher than 35% of normal capacity and that it has not been raised since reopening.
Disney said the park capacity will always be a function of the 6-foot distance rule. Disney wants to slowly increase capacity as they go along, until finding the "new maximum" as long as restrictions are in place.
Park Reservations
The Walt Disney World Resort has introduced a new park reservation system that guests need to use to have entrance to the theme parks.
The reservation system is how Disney controls the crowds and keeps capacity down to an acceptable level. If reservations sell out for a specific day, no more guests will be given reservations.
Disney is holding 3 separate reservation inventories and splitting up available passes between Disney World Resort Hotel guests, Annual Passholders, and Park Ticket Holders.
Reservations are NOW AVAILABLE.
For a complete guide to how it works, read our post on the Disney Park Pass Reservation System.
Hotel Reservations & Ticket Sales
2021 Disney World vacation packages and hotel rooms are now available for booking with dates from January 1, 2021, through December 31, 2021.
How many 2021 theme park tickets Disney sells will depend on what park capacity ends up being and based on the availability of park reservations.
Not Everything Open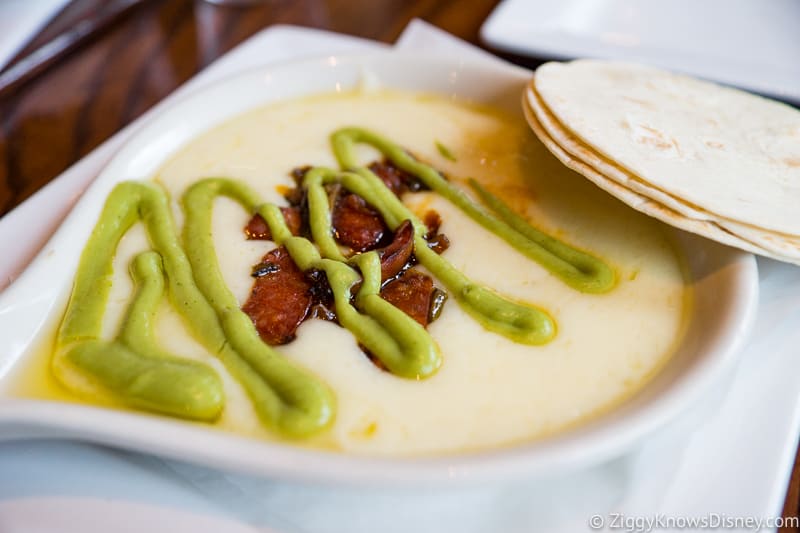 One thing that's important is not every area of Walt Disney World is open at this time. Right now all 4 Disney World theme parks are open, but the water parks are not. Also, many of the restaurants, hotels and shops are still closed. Things will remain this way until more people start coming to Walt Disney World.
Attractions – Most of the Disney World attractions and rides are open, with a few still closed.
Water Parks Closed – Right now all 4 theme parks are open, but Disney World's 2 water parks, Blizzard Beach and Typhoon Lagoon remain closed. Blizzard Beach is reopening March 7, 2021.
Entertainment and Shows – In order to comply with proper distancing guidelines, some shows, and other entertainment will not be opening during the reopening phase. For the moment, this includes fireworks shows, nighttime spectaculars, and closed theater entertainment.
Restaurants – Many restaurants in Disney World have not reopened yet. With lower attendance, it doesn't make sense financially to keep all the restaurants open. Certain restaurant types like dinner shows, character meals, and buffets are also temporarily suspended.

All restaurants and dining locations need to abide by the new regulations including distancing tables and lower overall capacity.
Reduced Park Hours – Since there will not be any nighttime spectaculars when Disney World reopens, the theme parks have reduced park hours compared to what they normally have. This includes later openings and earlier closings.
Character Meets – There will not be any character meets in Disney World during the reopening phase since they don't provide adequate distancing between the guests and characters.
Suspended Services & Perks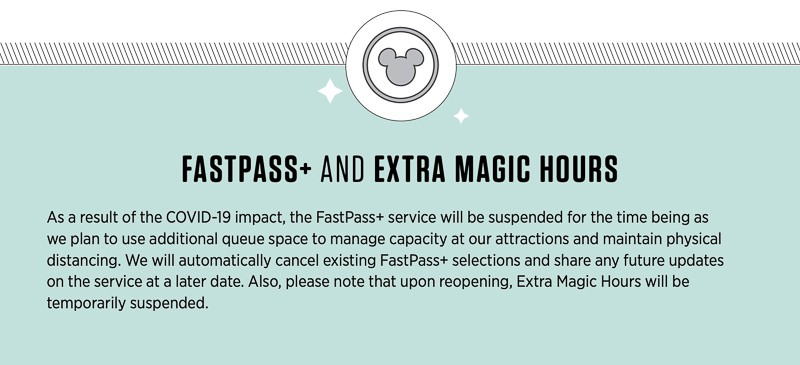 Many of the common services and perks you are used to on a Walt Disney World vacation are not going to be running during the reopening phase. Here are some of the biggest changes:
FastPass+ – All FastPasses have been canceled during this time. The entire FastPass+ system has been suspended. This is to allow more space in the attraction queues to be used for distancing between guests.

Right now, guests will only use stand-by queues to enter the attractions.
Extra Magic Hours – This is temporarily suspended, and "Early Theme Park Entry" is taking its place later in 2021. It lets Walt Dinsey World Resort hotel guests enter the parks 30 minutes before the general public.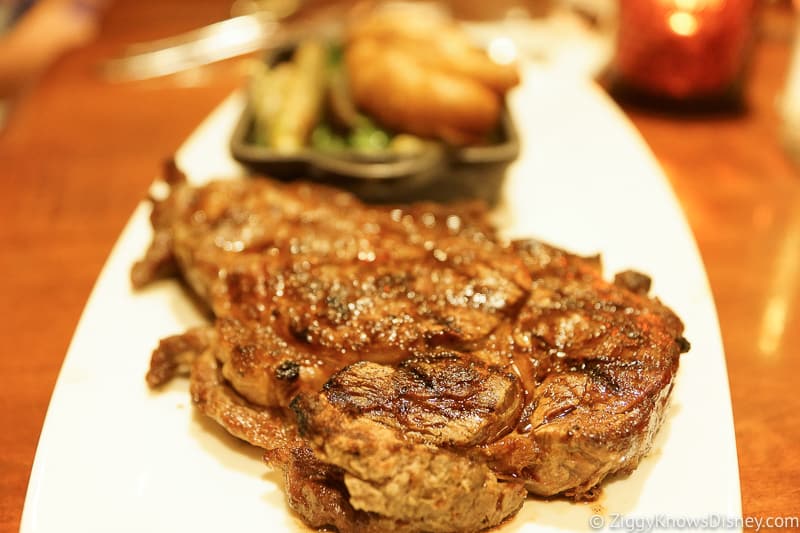 Disney Dining Reservations – Since restaurants needed to rearrange the dining rooms to keep in mind distancing and the limited capacity, all existing Disney Dining Reservations made before May 28, 2020, were canceled through the rest of 2020. Disney guests are now able to make dining reservations with some changes:
Reservation windows have been decreased from 180 days to 60-Day windows allowing guests to make reservations closer to their arrival date.
New Disney Dining Reservations are now available for All Guests starting 60 days from your hotel arrival date or dining date.
Special Experience Bookings – All special events and experience bookings have been canceled at this time through the end of 2020. Disney will give more information about booking these special events at a future date.
Disney Dining Plan – All Disney Dining Plans have been canceled for now. Guests who purchased a Disney dining plan and tickets for dates between May 28, 2020, and September 26, 2021, will receive an automatic cancellation and refund of their Disney dining plan.

No date yet for when the Dining Plan is coming back, but it won't be until 2021 at the earliest.
Free Dining – The Disney Free Dining Plan has been canceled from now through September 26, 2021. Guests who had already booked the Free Dining Package will receive an automatic cancelation and can book at a later date with a 35% room discount.
New Guidelines Overview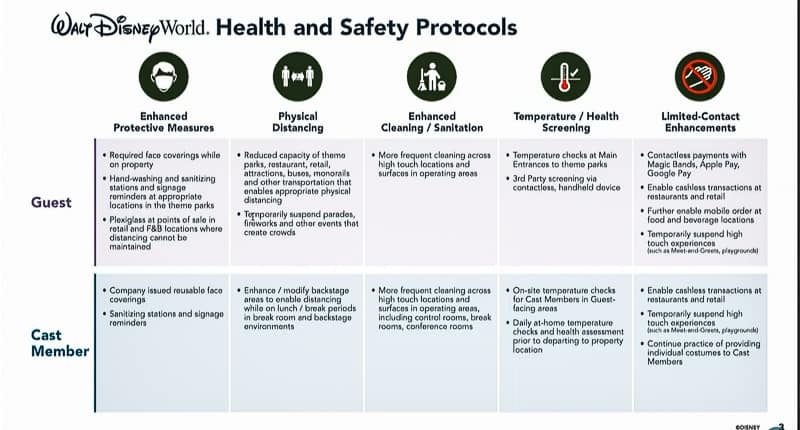 Many people thinking about taking a trip to Disney World when it finally reopens are wondering: "Is Disney World still safe?" Just what is Disney doing to protect its guests and Cast Members?
In order for Disney World to reopen, there are new guidelines in place for theme parks, hotels, restaurants and stores. Disney has shared more about these guidelines with an official list. These rules are enforced for guests and Cast Members alike.
Here is a list of all the guidelines you need to be aware of before going to Disney World:
Requiring Face Masks
Increased Sanitization
Cast Member Safety Training
Safety Signs
Additional Hand-washing & Hand Sanitizer Stations
Distancing Ground Markers in Queues
Limiting Attraction Availability and Capacity
Limiting Entertainment Options
Plastic Dividers at Checkout
Touchless Transactions at checkout
Disney World staff has been trained to employ physical distancing and the rest of the safety measures. They will continue to receive training to improve protocols and things change.
Disney's health protocols are based on three principles: Education, Communication and Engagement.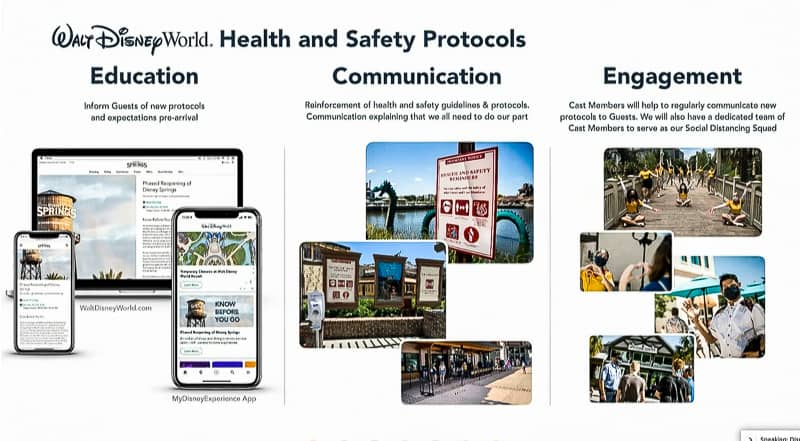 Face Masks
The most widely contested new safety guideline in Disney World has been the face masks.
All Cast Members and Guests 2 years and older are required to wear face masks in all indoor locations. The only exceptions are in outdoor areas, while dining, swimming, in the "Relaxation areas."
Thankfully, you no longer have to wear a face covering while walking around outside in the 90+ Florida heat. However, if you are interested in visiting Walt Disney World during the reopening phase, face coverings are required indoors and on attractions.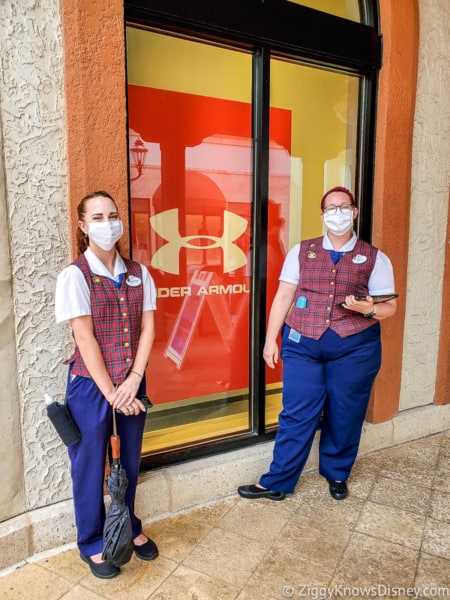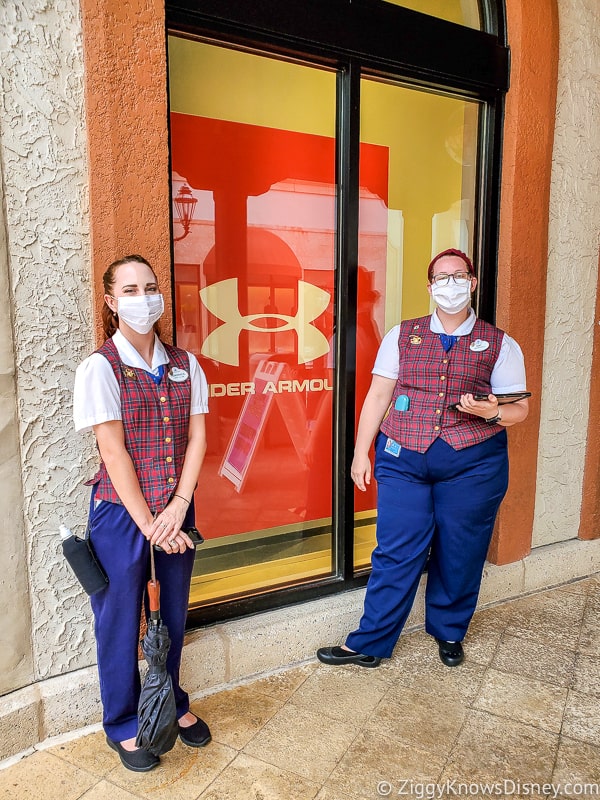 What if you have a Medical Condition that prevents you from wearing a face covering?
We understand that some guests can't wear a face mask due to a medical condition. In that case, Disney is encouraging you not to come to Disney World at this time.

The face-covering rule is not optional and is strictly enforced by Disney so it's probably just best to wait until this safety measure is no longer in place to come.
When will the Face Mask requirement End?
Disney CEO Bob Chapek commented recently that they will likely be required through 2021, but not in 2022. The policy has loosened in recent months which is positive news, though no one currently knows for sure exactly when it will completely go away.

Disney is going to follow the guidelines given by the local health authorities, so as long as they are recommending face coverings, Disney will err on the side of caution.
Read our Guide to Face Masks at Disney World for a more detailed look and the latest updates.
Relaxation Areas
One place in Disney World where guests don't have to wear face coverings are in the designated "Relaxation Stations" located throughout the parks. These are roped-off areas were guests can go mask-free.
Here are the main points to know about these mask-free zones in the parks.
There are 2-3 relaxation stations in each theme park.
Distancing is still required in these relaxation stations.
The max guests in each relaxation station changes from location to location.
Some are indoor, some outdoor.
Indoor relaxation stations provide a break in the air conditioning.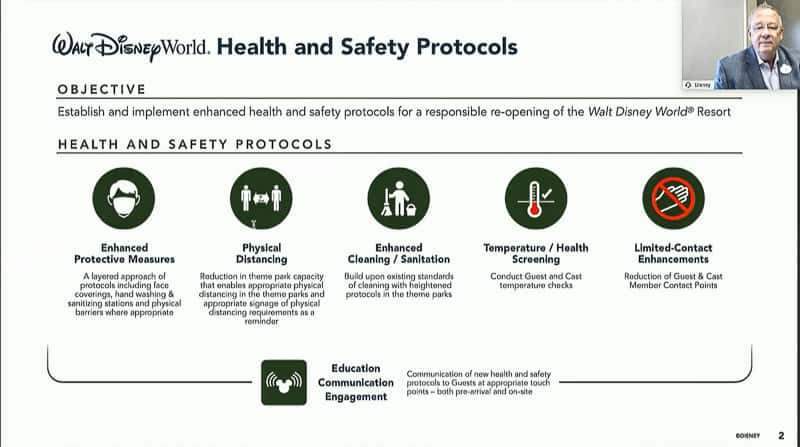 Temperature Screening
All guests and Cast Members are no longer required to undergo temperature screening upon arrival at the entrance of the theme parks and Disney Springs. This has been discontinued.
Increased Cleaning and Sanitization
One of the most important ways they are preventing germs from spreading around Walt Disney World is increased cleaning and sanitization throughout the parks, hotels, restaurants, rooms, and just about anywhere you can think of.
Disney is training cleaning staff and housekeeping in improved sanitization methods, as well as paying extra attention to all high-traffic areas including tables, doors, benches, handrails, escalators, restrooms, and more.
Physical Distancing/Queues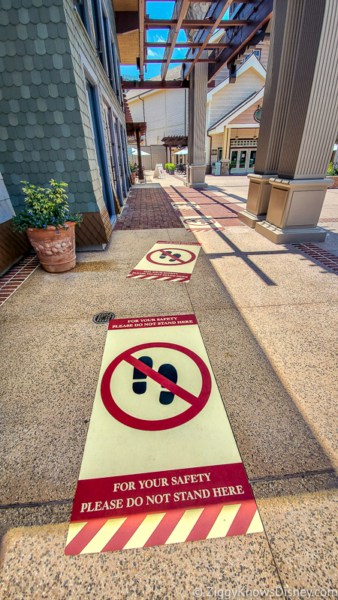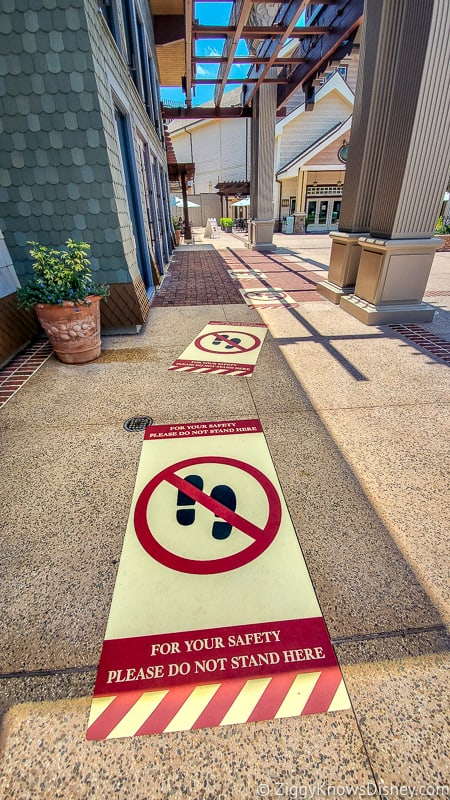 Guests are required to keep a distance of at least 3 feet (1m) between them and people not in their traveling party.
To help guests practice physical distancing, Disney has installed ground markers in all locations where people would usually form a line. This includes attractions, shops, etc. These markers tell guests where to stand to keep a safe distance from others.
There are also "Social Distance Squads" located all around Walt Disney World to help promote social distancing. For example, in the parks, Cast Members in yellow shirts tell guests to avoid grouping together. In Disney Springs, Stormtroopers tell guests when they need to keep more distance from each other.
Handwashing & Hand Sanitizer Stations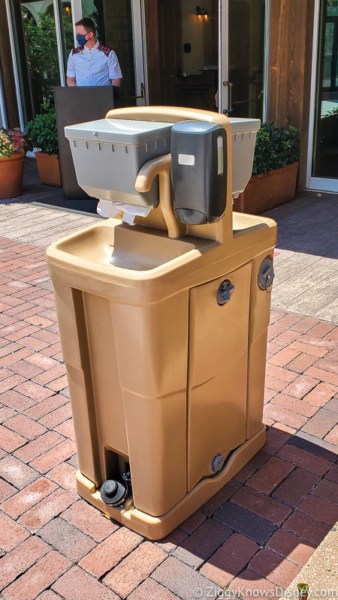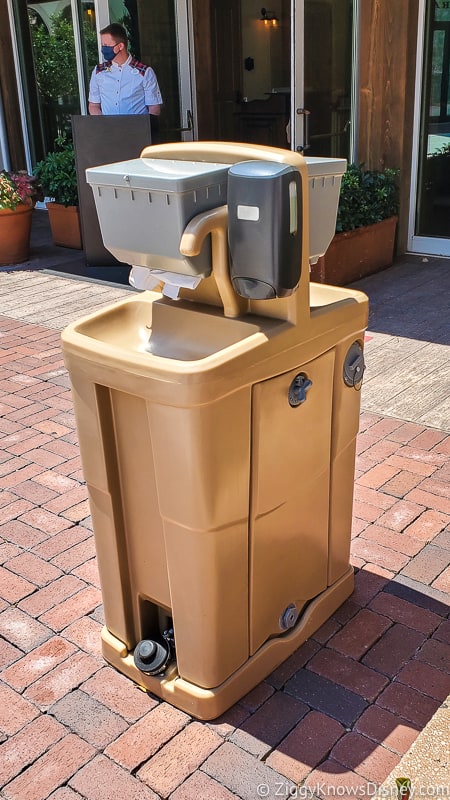 There are also new handwashing stations and hand sanitizer dispensers that have been installed throughout Disney World that guests are encouraged to use. Washing your hands is one of the key ways to limit the spread of germs and guests can play their part by washing up as much as possible.
When visiting the theme parks and Disney Springs, hand sanitizer and handwashing stations are everywhere. There are also many signs instructing guests to keep sanitized throughout the stay.
As we talked about before, Disney did a great job by installing hand washing and sanitizing stations throughout the Disney World parks and resorts before the closure. In one post, we even shared how to find hand sanitizer stations in Disney World using My Disney Experience.
Signs
Distances in the queues for attractions, restaurants and shops must be respected, but in order for the rules to be followed easily, guests need to understand them and see them visibly in the parks.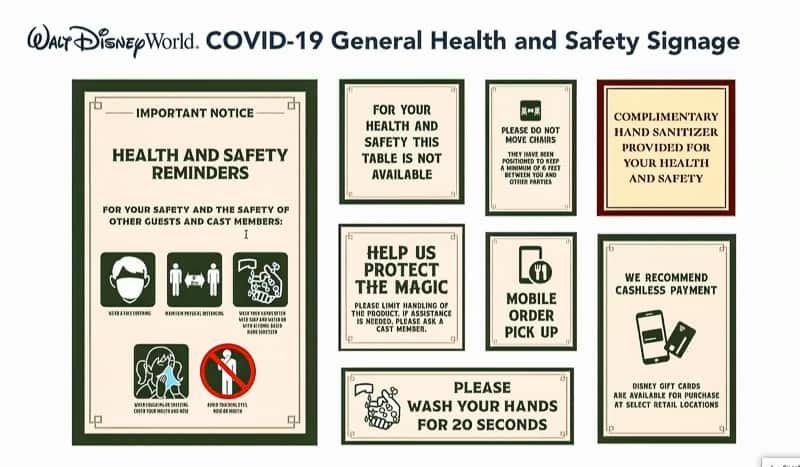 Numerous signs have been installed throughout the parks and resorts advising guests of the various safety reminders and guidelines to follow.
Protective Barriers
In order to limit physical contact between guests and Cast Members, physical barriers made of plexiglass have been added in certain locations. These include cash registers, Guest Relations, etc. They also have been added to attraction queues to separate guests while waiting in line to ride.
Cashless Transactions
Cash transactions are discouraged in Disney World during the reopening phase. Guests should use contactless payment options when possible such as credit cards, debit cards, gift cards, Apply Pay, Google Pay, Samsung Pay, etc.
This is a brief look at the changes in policies and guidelines in Disney World. Read our guide to Disney World Changes and Safety Measures for even more info on what to expect.
Who Can Even Go to Disney World Right Now?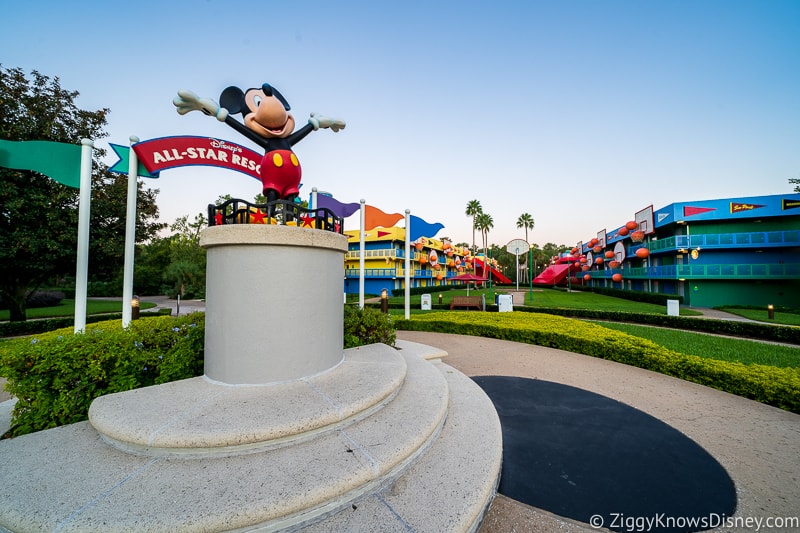 One idea that was being thrown around was that Walt Disney World wouldn't open to the general public at first and that it would limit guests to Florida Residents and locals. That did not end up happening after all and Disney World is open to everyone, sort of…
Is Disney World Open to Everyone?
Technically, yes. The public reopening of Walt Disney World happened on July 11, 2020. Since that time, the parks are open to anyone who wants to visit but a reservation is required.
New 2020 hotel reservations and ticket sales have just resumed so that should make it easier for more guests to get in right now. Both 2020 and 2021 packages are available for booking at this time.
So while Disney World is opening to "everyone," Disney is limiting theme park guests to ones with Park Pass reservations, so make sure you have one if you are planning on going.
Restrictions on Travel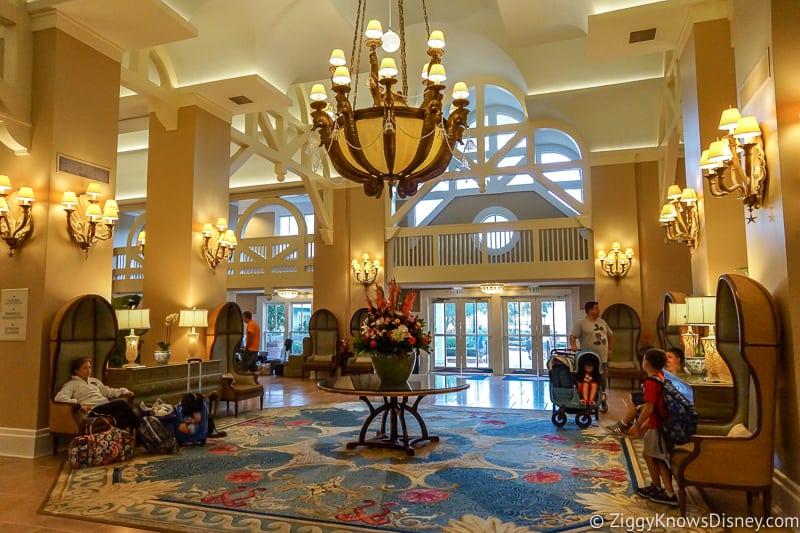 Another problem that people were running into for a while was not actually being able to travel to Florida and go to Disney World. This was a problem if you are coming from the Northeast U.S. since the state was requiring a 14-Day quarantine for anyone coming from the Tri-State area of New York, New Jersey, and Connecticut.
That meant if you came down, you would have had to first be isolated for 14 full days BEFORE being able to visit Walt Disney World.
This is no longer an issue as Governor Ron DeSantis has lifted the restrictions and visitors from the Tri-State area can come to Florida as they please. The same is not necessarily true for the return trip home.
Return Quarantine to the Tri-State Area
Since new cases started increasing across the country, the Tri-State area states of New York, Connecticut, and New Jersey are requiring anyone coming from the "high-risk" areas to quarantine for 14 days. Florida is currently included on that list of restricted states.
This makes it extremely difficult for anyone coming from those states to now visit Disney World because not only would they have to quarantine 14 days when they return home.
If you have the possibility to stay at home for 14 days after your vacation, then this isn't an issue, but it is a bit more complicated for people who have to go to work or children that are going back to school. My advice is to wait until the mandate expires before making any solid plans if you are affected.
International Travelers
The CDC recently announced new travel restrictions for international passengers traveling by air. Anyone 2 years of age or older is now required to show a negative COVID-19 test taken within 3 days of traveling.
Read our recent post to learn more about the new travel restrictions.
Tickets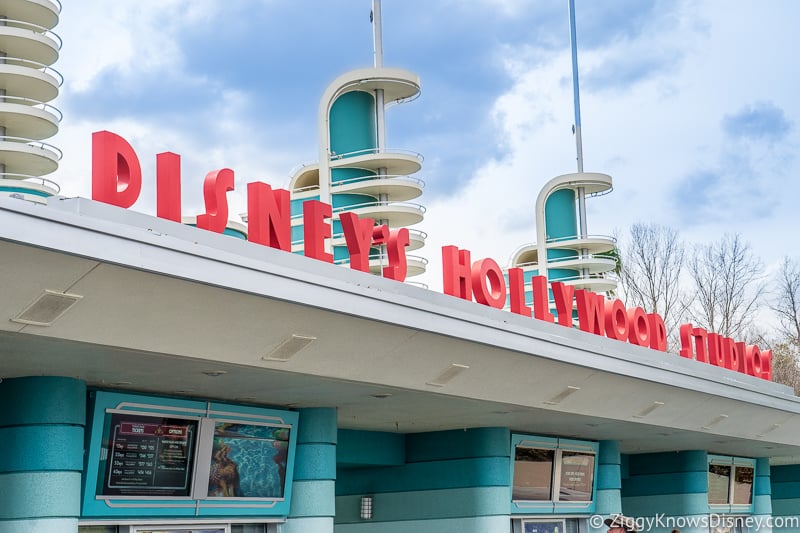 When Are New Ticket Sales Starting?
2021 Disney World theme park tickets are now available to the public to purchase. 2021 vacation packages with tickets are also on sale for dates January 1, 2021 – December 31, 2021.
Can I Get a Refund for Tickets?
Disney is not giving full refunds for unused theme park tickets during the closure period. Instead, Disney is extending the expiration on those tickets from their original use dates. Most tickets are being extended to use from the opening through September 26, 2021.
Check the official Walt Disney World website for more info on ticket refunds.
What About Park Hopper Tickets?
Right now, the Park Hopper option will not be available when the Disney World parks reopen. This is true for specific Park Hopper tickets and Annual Passes. Because of lower park capacity, Disney will require guests to visit one park per day for a while.

Guests who have previously purchased tickets with the Park Hopper option can get a ticket extension, modification, or cancellation in order to be refunded the difference in price from a single park ticket. Read our on Disney Park Hopper Tickets for the latest info.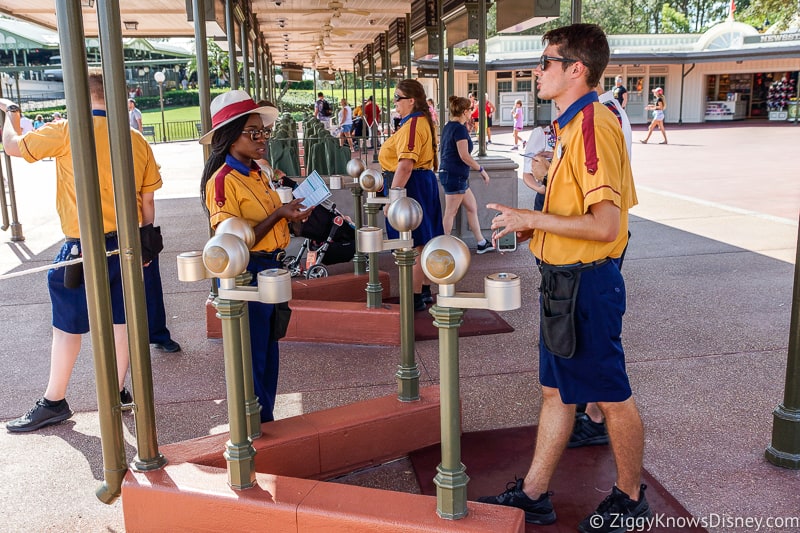 Are There Lower Ticket Prices Because of Fewer Attractions, Entertainment & Reduced Hours?
While this would be nice, don't expect the changes in the Disney Parks to lower park ticket prices. Disney is not in the habit of lowering ticket prices, and we don't expect them to start now. The more likely scenario is they will continue to offer some discounts on hotel rooms instead.
How Many Days Have Annual Passes Been Extended?
Disney World annual passes have been extended by the number of days Walt Disney World is closed. The parks closed on March 15 and will reopen on July 11. By our count, that's roughly 117 days, which means Disney should have added roughly that amount of days to your annual pass.

That's not all, Disney recently announced they are adding an additional month to all annual passes, so in total, you will have roughly a 147-day extension or around 5 months.
When Will My New Annual Pass Expiration Date be Updated?
Right now, the new annual pass expiration date shoould be reflected in the passholder's account already.
Making Park Reservations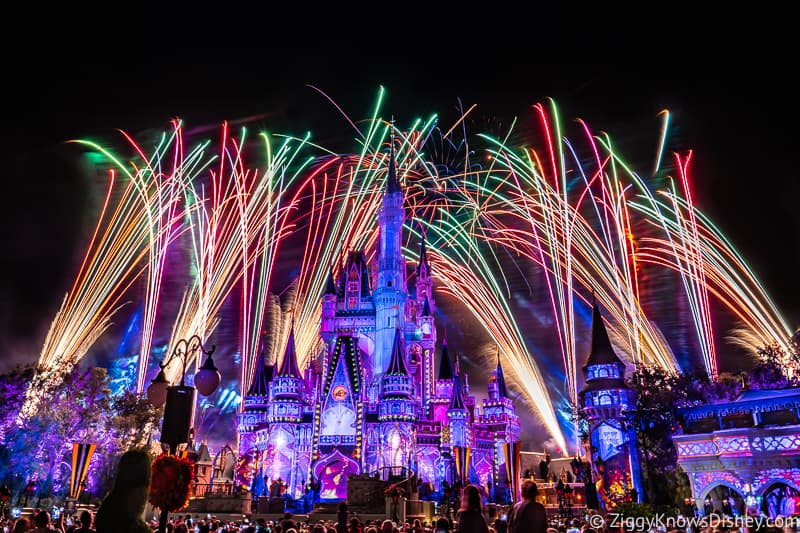 As a direct result of keeping theme park capacity down, Disney has come up with a brand new online park reservation system for guests during the reopening phase.
Guests must make individual reservations for the park they want to visit on a given date.
Park reservations are FREE.
All guests are required to make BOTH a park reservation and have valid theme park admission to have entrance to the parks.
There are limits on how many park reservations you can have at one time.
When Does the Reservation System Go Online?
The Disney Park Pass system is Now Online and accepting reservations on the Walt Disney World website.
Annual Passholders Need Park Reservations – Even Annual Passholders will be required to make park reservations for the days they want to visit. There is NO park-hopping even for annual passholders and they are limited to ONE PARK PER DAY.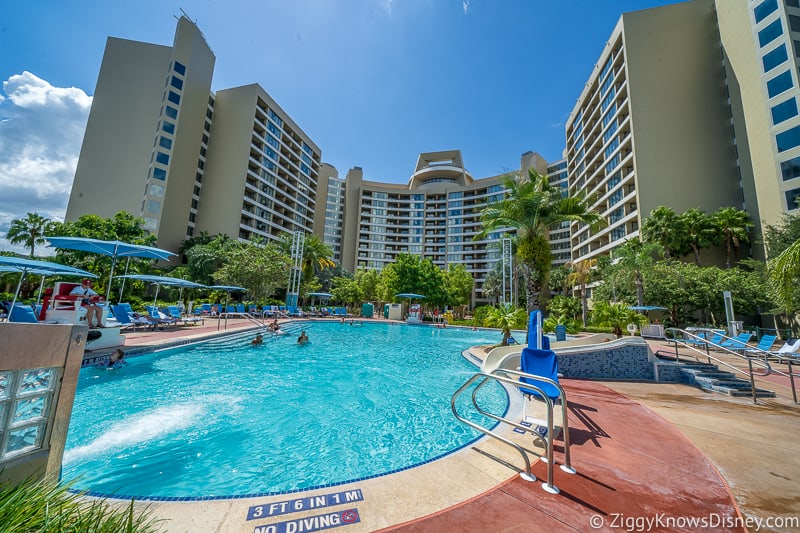 Who Has Top Priority for Park Reservations?
Guests with a Walt Disney World Resort hotel reservation generally have priority in making park reservations over guests staying off-site or visiting for the day. Up to this point, Disney has made sure there is enough park pass availabilty for guests staying at the resorts to make sure they get into the parks.

This makes sense since they are in Florida spending thousands of dollars to go to the parks, whereas many Annual Passholders are Florida locals and have more opportunities to go.
Who is Guaranteed a Reservation?
No one. Walt Disney World Resort hotel guests and Annual Passholders are NOT guaranteed a park reservation. Guests are encouraged to make park pass reservations as soon as they know their travel dates as availability is limited.

As time goes on, Disney will better understand what the demand for the parks will be, therefore allocating the ideal number of passes per group.
Read our post to learn How to Make Disney World Theme Park Reservations. Disney will be releasing more info on this system in the days to come.
What is Open in Disney World?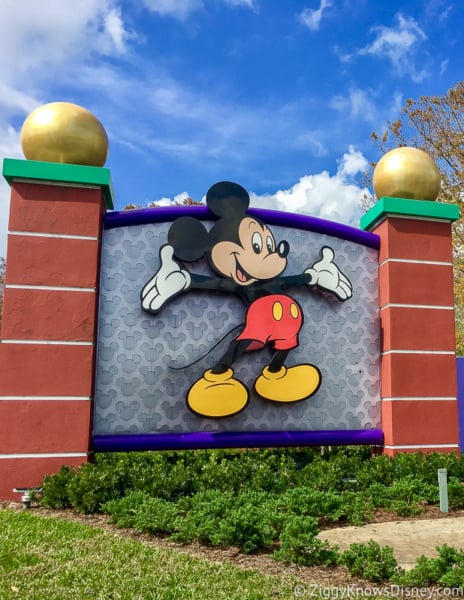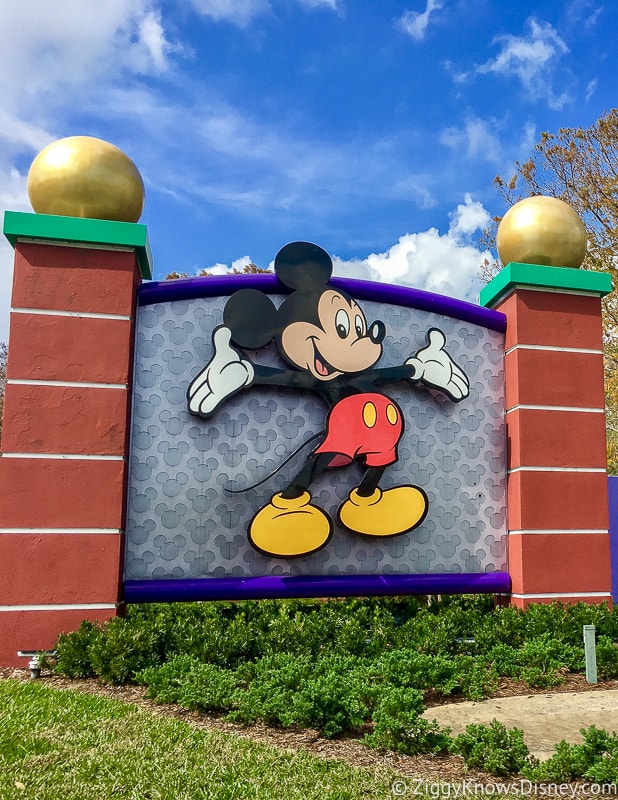 Though the majority of things are currently open in Walt Disney World, including the theme parks and many of the resorts.
Below you'll find all the latest reopening information we have for Walt Disney World including:
Disney Springs (NOW OPEN)
Resorts (DVC Resorts NOW OPEN, Non-DVC Disney World Hotels Phased Reopening with some NOW OPEN)
Magic Kingdom (NOW OPEN)
Animal Kingdom (NOW OPEN)
EPCOT (NOW OPEN)
Hollywood Studios (NOW OPEN)
Water Parks (Blizzard Beach NOW OPEN; Typhoon Lagoon TBD)
What Attractions and Entertainment are Open?
It's important to note that the theme parks will open in phases and without the full lineup of attractions, shows and restaurants. That means some rides might not be running when you go, plus things like character meets, fireworks shows and other entertainment will not be open.
When Will Those Higher-risk Experiences Reopen?
At this time we don't know when these things are opening back up. As more info comes out we'll update you about what is open and what's not.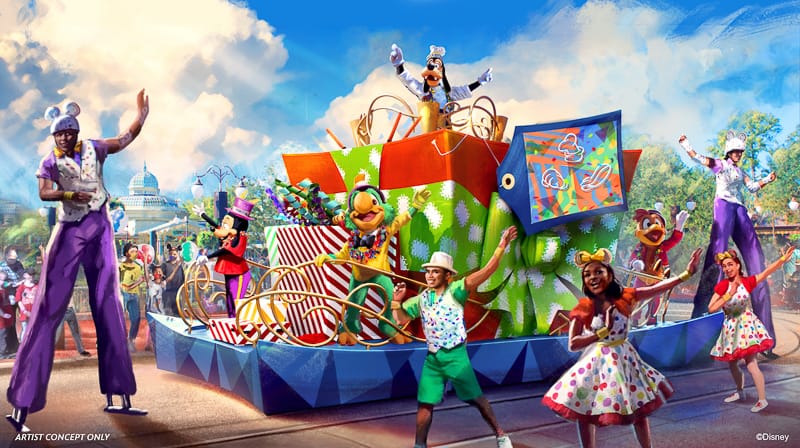 New Character Cavalcades
All 4 Disney World theme parks have new Character Cavalcades to make up for the missing character meets in the parks. Characters go by and greet guests from a safe distance.
These special cavalcades take place down the Magic Kingdom Park parade route, sailing the waterways of Disney's Animal Kingdom Theme Park, processions along the World Showcase promenade at EPCOT and motorcades on Disney's Hollywood Studios' Hollywood Boulevard.
Some of the characters in the parks include:
Buzz Lightyear (Magic Kingdom)
Captain Jack Sparrow (Magic Kingdom)
Anna and Elsa (EPCOT)
Resistance Members (Hollywood Studios)
Not only that but several musical groups are entertaining guests such as:
Main Street Philharmonic (Magic Kingdom)
Mariachi Cobre (EPCOT)
JAMMitors (EPCOT)
These are just some of the attractions and entertainment you can expect to find in the parks when you visit. To find out more, read our post on the Full List of Reopening Disney World Attractions.
Magic Kingdom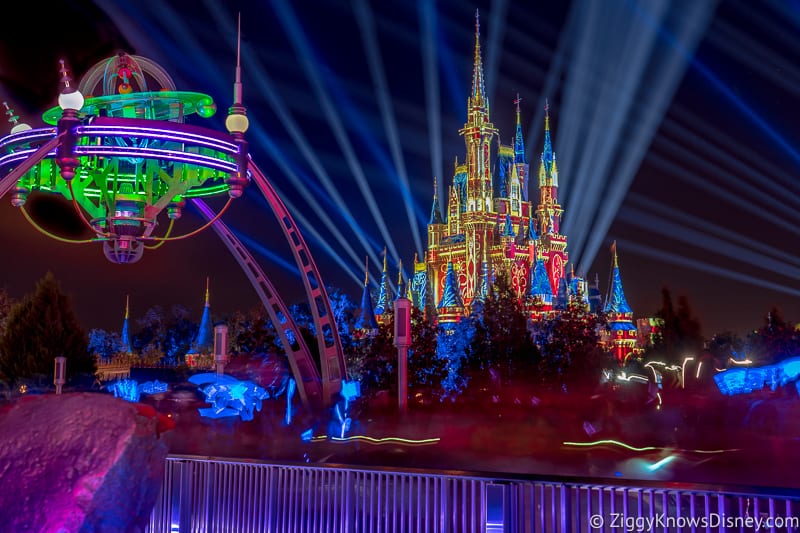 Disney's Magic Kingdom Park is NOW OPEN. It reopened on July 11, 2020. It was one of the first two Disney World parks to reopen (along with Disney's Animal Kingdom).
Guests now have to make a Disney Park Pass reservation to get access to the park. More details on how that works below in the "Making Park Reservations" section.
Magic Kingdom Park Hours – For most days park hours will be from 9:00 am to 6:00 pm. Starting November 6, park hours are extended from 9:00 am to 7:00 pm for the holiday season. Some weekends have been extended even more.
Both Morning and Evening Extra Magic Hours are not running in the Magic Kingdom during the phased reopening. Early Theme Park Entry is replacing Extra Magic Hours and lets guests in the parks 30 minutes before the scheduled opening.
Some attractions and entertainment are limited.
The fireworks show Happily Ever After and Festival of Fantasy Parade will not be running at this time.
Even though character meets have been suspended for the time being, new character cavalcades will make their way down the normal parade route including Main Street U.S.A. The characters will greet guests from afar even though you can't get up close to take a photo with them or get an autograph.
Read our Magic Kingdom Reopening Guide with a full list of all attractions, restaurants and entertainment options, as well as touring tips after reopening.
EPCOT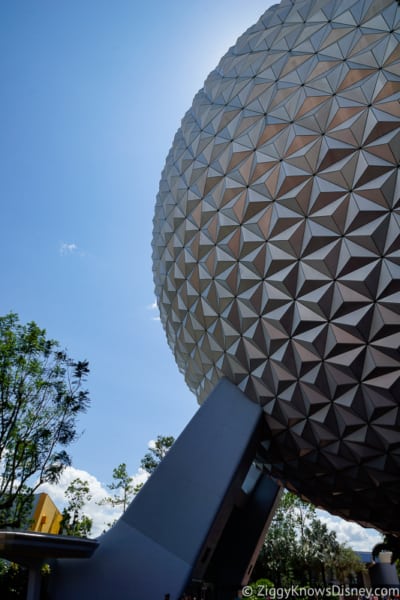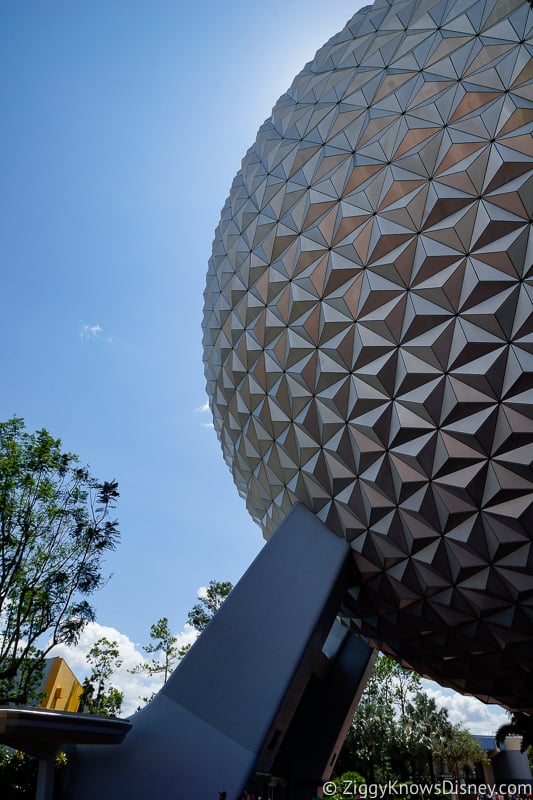 EPCOT reopened on July 15, 2020. It is part of the second group of WDW theme parks to open along with Disney's Hollywood Studios.
Guests will have to make a reservation to get access to the park. More details on how that works below in the "Making Park Reservations" section.
EPCOT Park Hours – For most days park hours will be from 11:00 am to 7:00 pm. Starting September 8, park hours will be changed from 12:00 pm to 8:00 pm for the holiday season. Some weekends have been extended as much as 3 hours until 10:00 pm.
Both Morning and Evening Extra Magic Hours are not running in EPCOT during the phased reopening. Early Theme Park Entry is replacing Extra Magic Hours and lets guests in the parks 30 minutes before the scheduled opening.
Some attractions and entertainment are limited. Please check back soon for more info on the opening including rides, entertainment, and dining.
The EPCOT fireworks show "EPCOT Forever" has been temporarily suspended and is not running at this time.
EPCOT of course is famous for its festivals and those have continued even after the reopening. The Festival of the Arts started off 2021 in January and goes until February. The Flower and Garden Festival is also coming back in March and will run through June.
The EPCOT Food and Wine Festival was back last year and started early on July 15. The EPCOT Festival of the Holidays also came back in 2020. We are still waiting for the 2021 dates for both of these festivals.
Read our EPCOT Reopening Guide with a full list of all attractions, restaurants and entertainment options, as well as touring tips after reopening.
Hollywood Studios