"When will Disney World reopen?" Right now Disney World is scheduled to be closed indefinitely "until further notice." Technically that means the parks could open back up weeks or even months from now. Not only that we will likely see a lot of changes when Disney World eventually does reopen.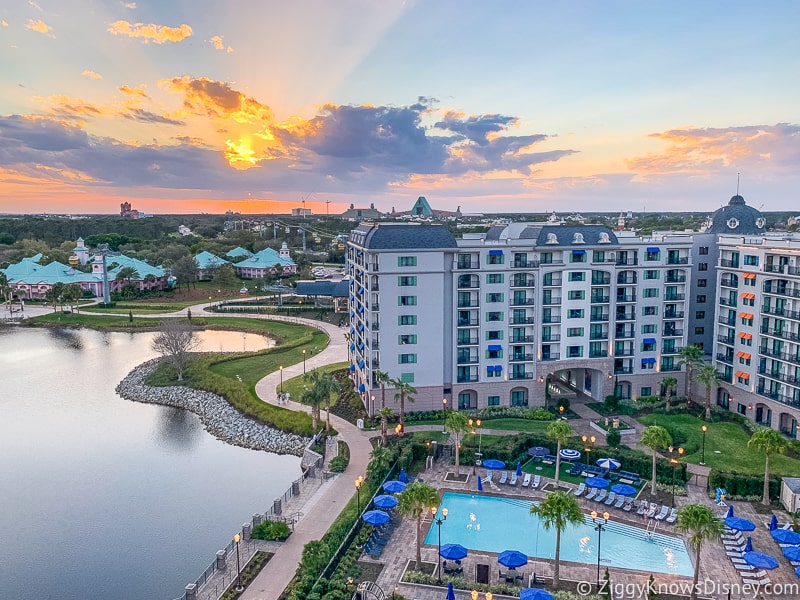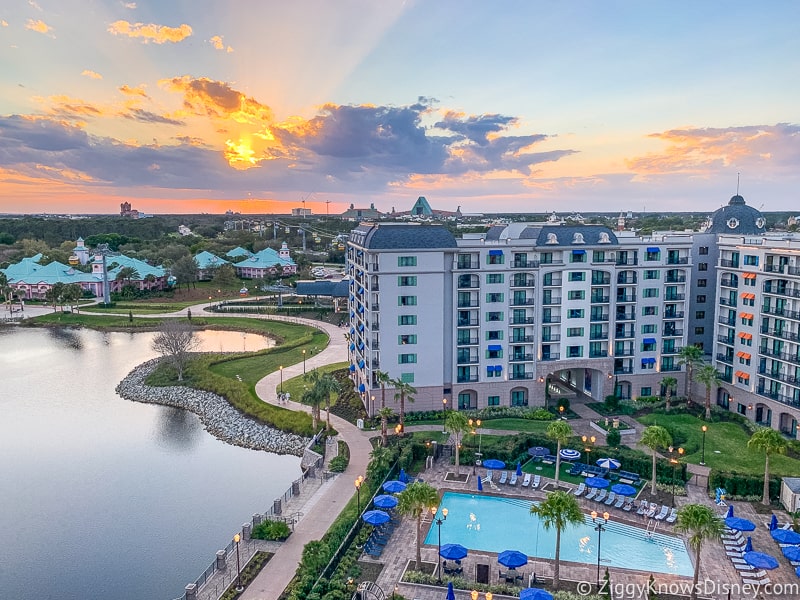 Since everyone wants to know when Disney World is reopening, we thought it would be a good idea to go more in-depth into the subject to find the best answers we can for you.
Updated 3/30/20) – We've updated this article since the latest news that Disney World will remain closed indefinitely until further notice. Reservations also will not be available before June 1. Find out what all this means below…
In this post, we are going to talk about the Disney World reopening and answer any questions you might have about it. We'll talk about why we don't believe it will reopen anytime soon and why it will probably take longer than we hoped it would.
We'll also let you know what the crowd levels might be like when Disney World reopens and what outside factors come into play in deciding when to open it back up.
We also are going to do our best to speculate on when we think Disney World might be opening up and when would be the best time to reschedule your trip if you want to be sure.
Don't worry, Disney World will reopen at some point, but when it does it might be very different, at least temporarily. Disney World execs are working on a heavily modified guest experience which would change a lot of the way guests interact with the attractions, shows and restaurants.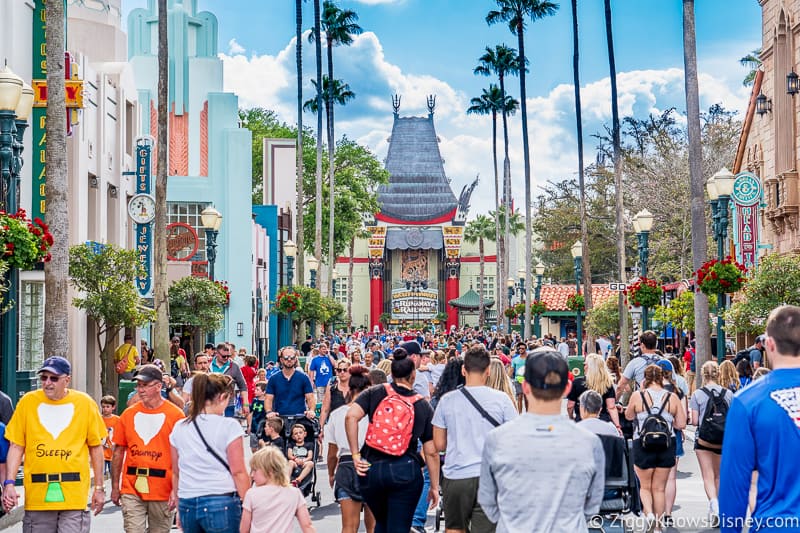 Think of this post as "Disney World Reopening 101" where we'll answer any questions you have about it the best we can. Any updates or changes that Disney makes to the guest experience, we'll give you everything you need to know.
Before we get started, read our guide to the Disney World closure if you are looking for information about how to get a refund, reschedule your vacation or find out the latest updates on the situation.
Also, if you want to be updated as soon as we know when Disney World is reopening, as well as more updates, don't forget to sign up for our FREE Weekly E-Mail Newsletter. You can sign up here: Join our E-Mail Newsletter
Why is it Taking so long for Disney World to Reopen?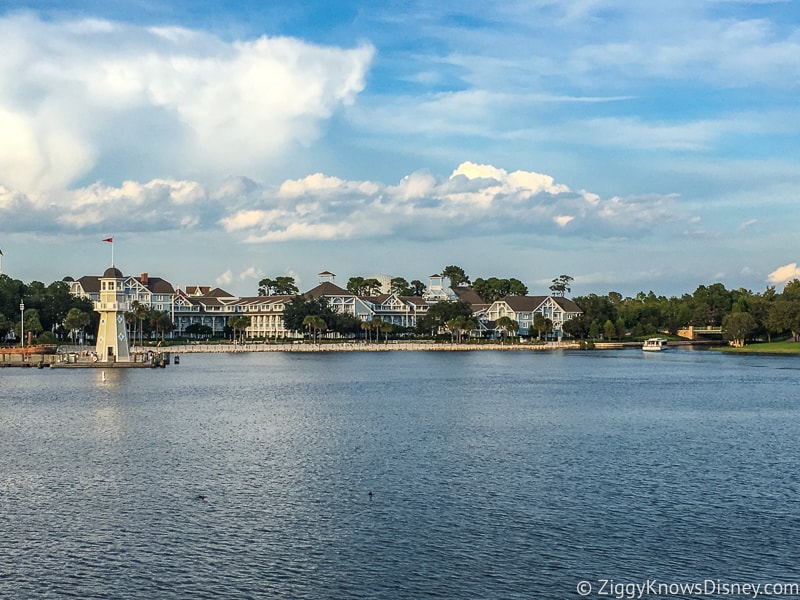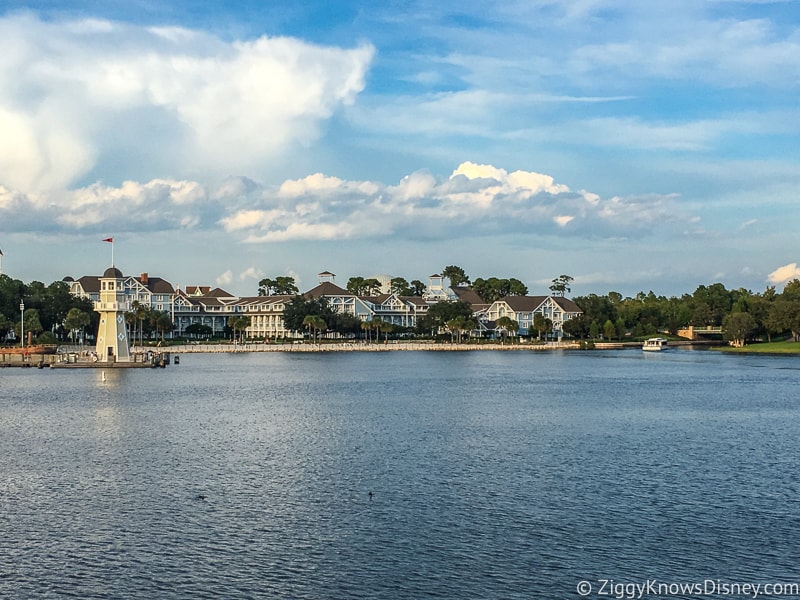 This question comes right after the most recent announcement by Walt Disney World in which we learned the parks are closed indefinitely or as Disney is wording it "until further notice." So what does that even mean and why is it taking so long for Disney World to open back up?
The answer to that is complicated. Even though originally Disney is said it was only closed through the end of March, that is not when it's reopening and the situation has changed for the worst since only a few weeks ago. We now think it's going to be a long wait, maybe months.
Now, it's easy to understand why you might think it could potentially reopen on the sooner side. I for one am usually a very positive person and always looking on the bright side of things, but even though we are talking about Florida, I'm having a hard time finding the sun on this one.
Let's take a deeper look…
First, we have to look at what the local and federal authorities are saying about the matter.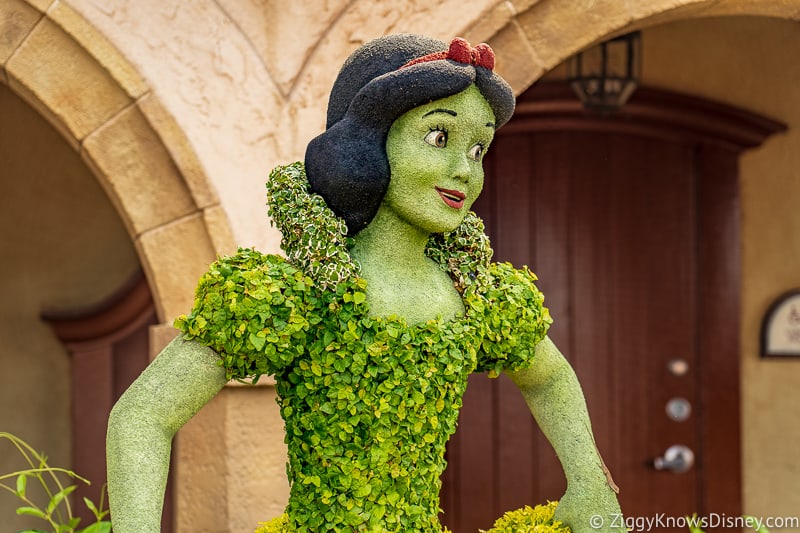 The Walt Disney World Resort resides in both Orange County and Osceola County in Florida, and right now there is an order to stay at home for all residents through April 9, except for necessary business. Going to theme parks is certainly not necessary and it's been made clear Disney can't reopen during this window.
In following the guidelines from the best health experts in the country, Florida State Governor Ron DeSantis has also ordered a 30-Day closure of all bars and clubs, which would take us to April 15. This also makes sense that Disney will not reopen before these bans are lifted.
Then in the latest announcement from the president, he is advising people to keep their distance from each other through April 30. Disney World won't open with those kinds of restrictions in place.
And just because these dates are currently in place by the authorities, doesn't mean they will get lifted immediately either without an extension. Both of those dates could easily get delayed weeks past that, which means people wouldn't be able to go to the theme parks then even if they wanted to.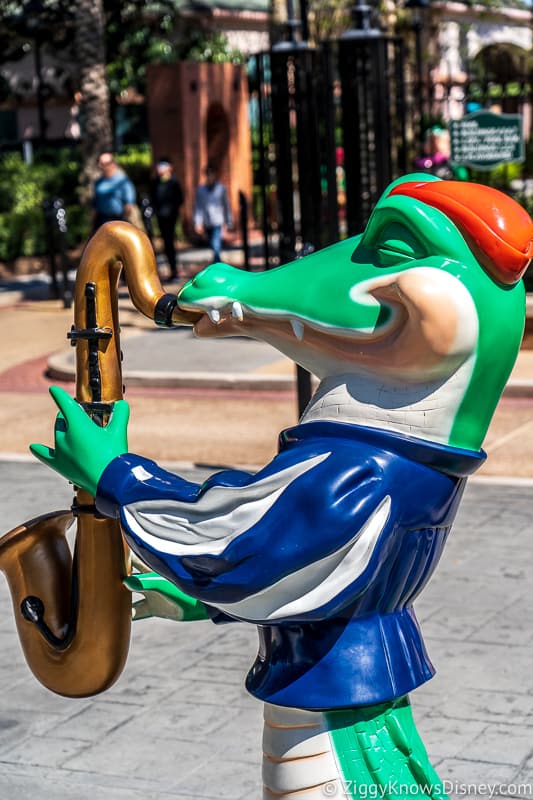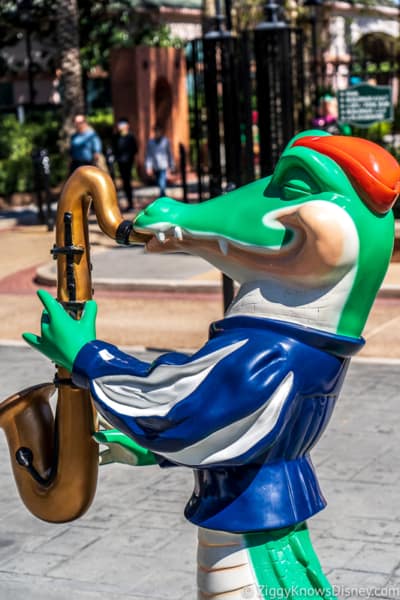 Right now cases are increasing rapidly by the day in the state of Florida and around the entire country and there is no telling when things will be "under control" enough for people to start going out again and having normal lives. Many experts are predicting we won't get to the "peak" of this thing until 2-3 weeks from now, and who knows how much longer until the end of it.
Besides Florida where Disney World is located, more than half of the population of the U.S. is being ordered to stay at home. Included in that number are states like New York, New Jersey, Massachusetts, Illinois and other states that Disney relies heavily on for visitors. You also can forget about any international visitors as most other visitors from England, Brazil, Canada, etc, also can't currently come.
Until these people can travel freely, Disney World wouldn't have any visitors to reopen back up the theme parks for, even if they wanted to.
One big tell that Disney never thought it was going to be a brief closure is when they sent home the cast members there from the college program. They were required to leave their housing complexes and they also had their internship terminated. It takes a lot of time, money and effort to train these students, and if Disney thought there was a chance they would be reopening quickly, they wouldn't have sent them home.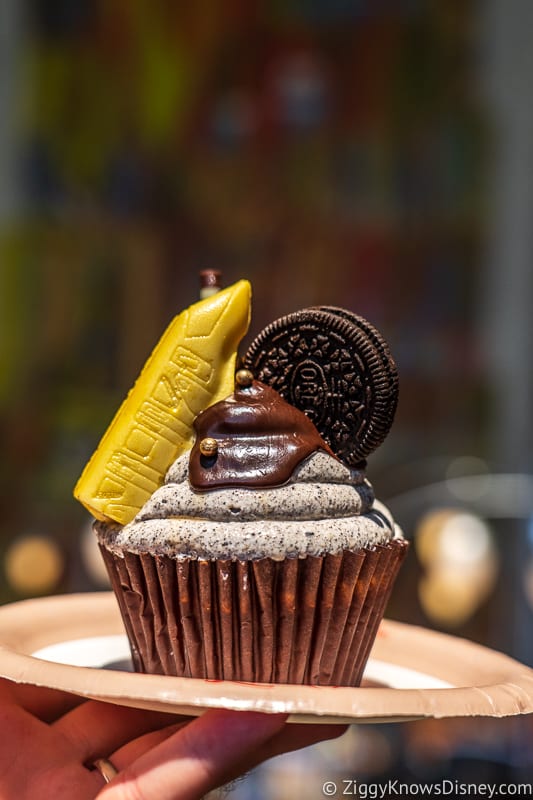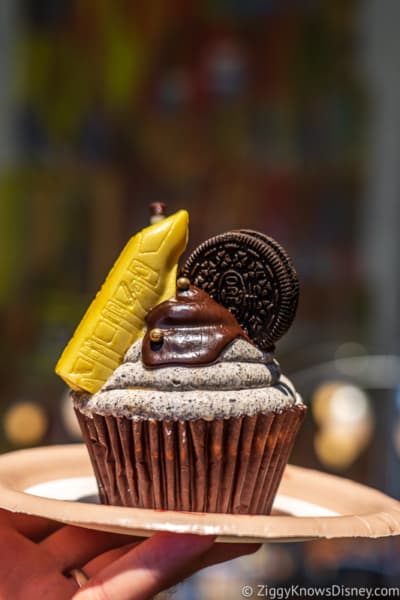 Then we get to the latest Disney World closure announcement and the date being pushed back again. The first time they made an announcement that they were closing the Resort, they said it would be closed through March 31. Now there is no new date just a vague "until further notice."
At first, we thought Disney would keep making announcements in phases and would continue pushing back the date slowly as they continue to evaluate the gravity of the situation. The fact they are now making it indefinite indicates to me they know it is going to be much longer than a few weeks now.
If you look at the wording in their announcements, they have yet to mention a "reopening date" and now not even a date the parks are closed through. That's a big difference, and frankly scary. They are essentially saying "we'll be closed as long as we need to be, without even hinting at anything to you." In order not to give us any date at all, means they have no idea.
They just don't know when they will be able to open back up. They won't list an official "reopening date" until they are 100% sure they can live up to that date, and right now they aren't there.
Since that announcement, Disney has also said that they won't be accepting new reservations at Walt Disney World before June 1. That certainly doesn't sound like they feel comfortable an opening can happen in April or May.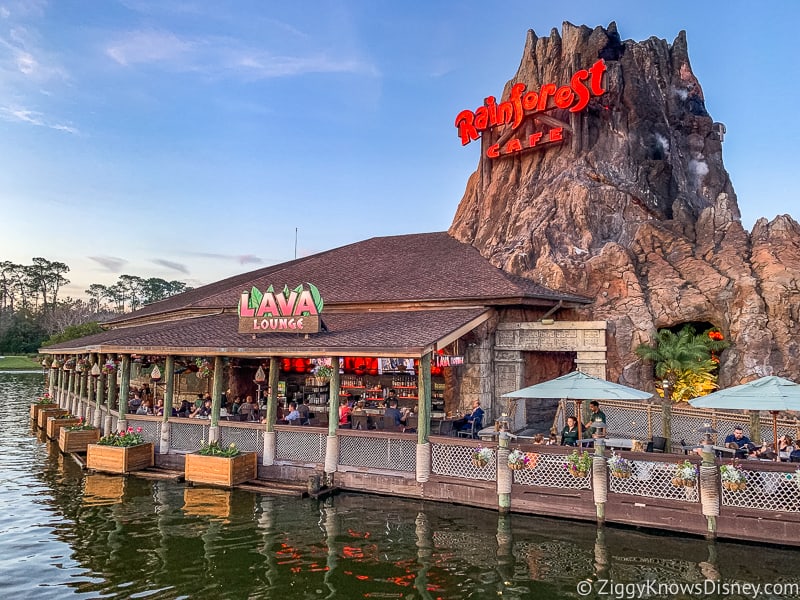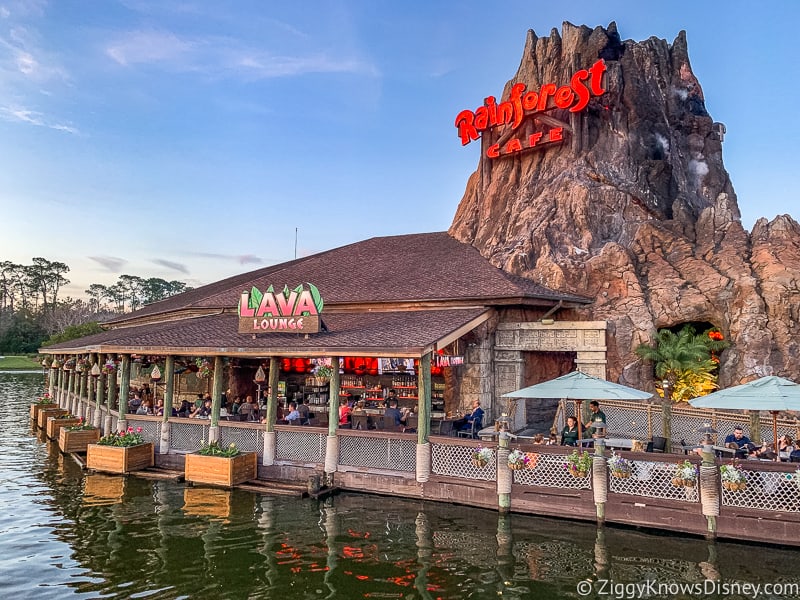 Obviously, Disney doesn't want to name a date that they won't be able to open in time for, getting up peoples' hopes, only to dash them. They also don't want to mention a date too far out into the future. Even though it seems like they feel somewhat confident that they will be able to reopen on June 1 for example, they still aren't going to say that date is official, and they've left room for interpretation on the off chance they can open back up earlier.
We aren't sure their current strategy is the best, however. We thought that making announcements in phases every 2-3 weeks would be the best way to limit the damage to the company. After all, you don't want a mass exodus of guests who now are going to cancel because they have no idea if their vacation is on or not.
Making a new announcement ever 2-3 weeks and slowly pushing back the dates allows them keep as many of the current reservations as possible, with guests holding out hope they still might be able to go on their trip.
While we were thinking differently, we do understand why Disney chose to not take reservations before June 1. If they are pretty sure they can't open up before that date, then they don't want to keep letting guests book for April or May only to have them change once again after that. We'll have to talk to some Disney travel agents in the coming days to see what the outcome has been so far.
We just hope that putting a date like June 1 out there doesn't cause a complete and total meltdown of the Disney reservation call center. Already operators were pushed to the limit with the guests who called up for the cancelations for the month of March. Can you imagine what is happening now with potentially months worth of guests or more all calling at the same time?
When Is Disney World Reopening?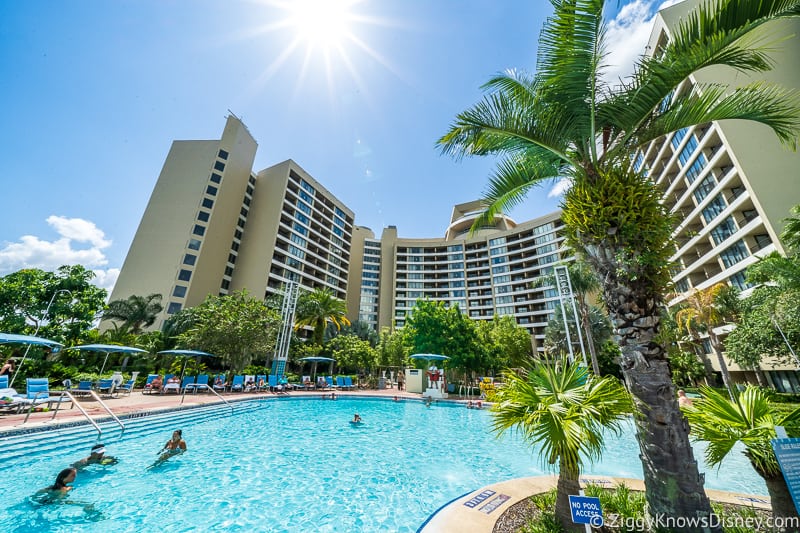 Now that we've established when Disney World isn't opening, when will it open back up? This is a much harder question to answer than the first for many reasons.
Of course, everyone would like to know the exact date. Since the closure, we've had many readers tell us they have an upcoming vacation to Walt Disney World and they don't know whether they should postpone their upcoming trip or go on with their current plans.
First, let me say I hear you and I feel really bad for anyone who was looking forward to a trip to Disney in the coming weeks and beyond. As adults, we are obviously disappointed not to go, but I can only imagine if you have to break it to your kids that something they've looked forward to so much is now canceled. It stinks big time.
Just try to understand that closing Disney World is for the health and safety of you and your family and the millions of other guests going, plus the thousands of cast members working there. Unfortunately, it has to be like this for the time being.
Getting back to the question at hand about when Walt Disney World is reopening, at this time it's impossible to say with any certainty. If anyone tells you right now they know when it's opening back up, they don't. No one knows for sure. Not Disney and not anyone else.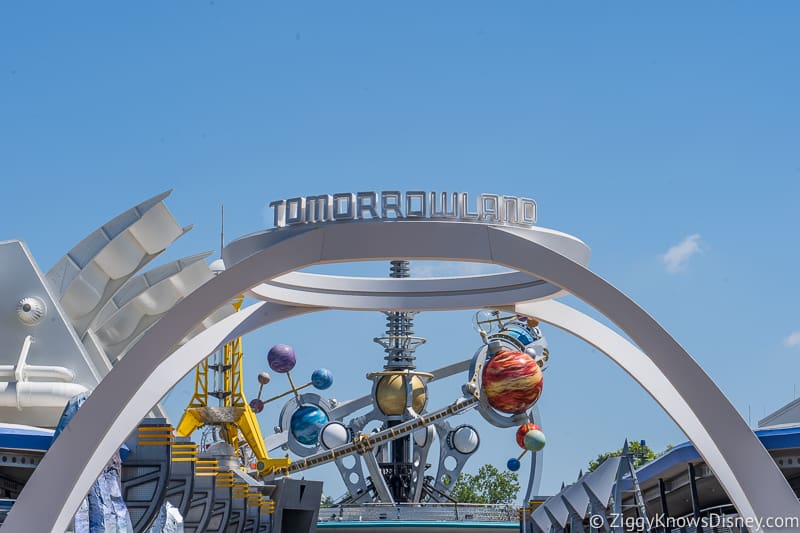 As we mentioned before, officially the Walt Disney World Resort is closed indefinitely, "until further notice." That is a temporary statement that allows Disney to evaluate the situation a bit more carefully until they understand more. They had to know they are looking at longer than originally thought.
There is also the news about new reservations not being available until June 1. They must have identified June 1 as a date they are at least "fairly" positive about and think Disney World will be ready to reopen at that time. June 1 is still not set in stone and things could potentially get pushed back even further depending on how things shake out.
While past indicators are not always a perfect prediction of the future, one look at what is going on at the International Disney parks that were closed sooner than Disney World does give us some idea of how we can expect this whole mess to play out.
Look at Shanghai Disneyland, the first park forced to close. It's been closed now since January 25 (almost two months at this writing) and it's still not open. Yes, the hotel and shopping district have just reopened, but they are under very strict screening, while Shanghai Disneyland park remains closed.
Tokyo Disneyland is another example. Tokyo Disneyland and Tokyo DisneySea both closed on February 28, and we haven't seen any movement there either and the closure has been pushed back to at least April 20.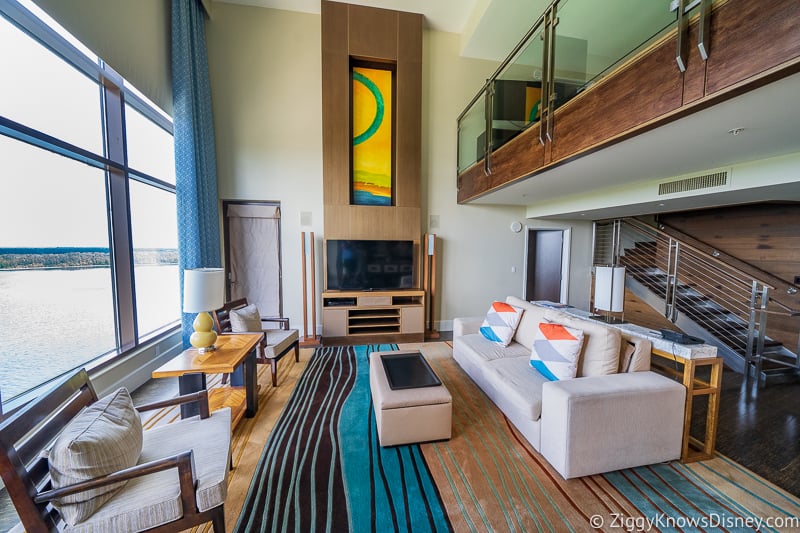 Since those countries were affected much sooner than the United States was, I think we have a long road ahead of us and I don't think we are going to see Disney World open anytime soon, certainly not in the next few weeks.
Unfortunately, we haven't yet reached the peak yet of this situation in the U.S., and it's too early to know when that might be and when we can travel again normally.
Disney isn't even the one that gets to decide when Disney World is reopening, it's the government. Right now authorities are recommending to cancel all gatherings of 10 or more people for 8 weeks, with many states telling people to stay at home. That 8 weeks started on March 15. So doing the math that means if those ordinances stick, Disney World can't open until Mid-May at the earliest.
I have no inside information to what Disney is talking about internally, but the way things are progressing it would shock me to see Disney World reopen before June. It technically could happen in May if everything falls exactly right, but since Disney has also mentioned June 1 as the first time reservations are available, right now that is a much more likely scenario.
Financial Factors Might Force Reopening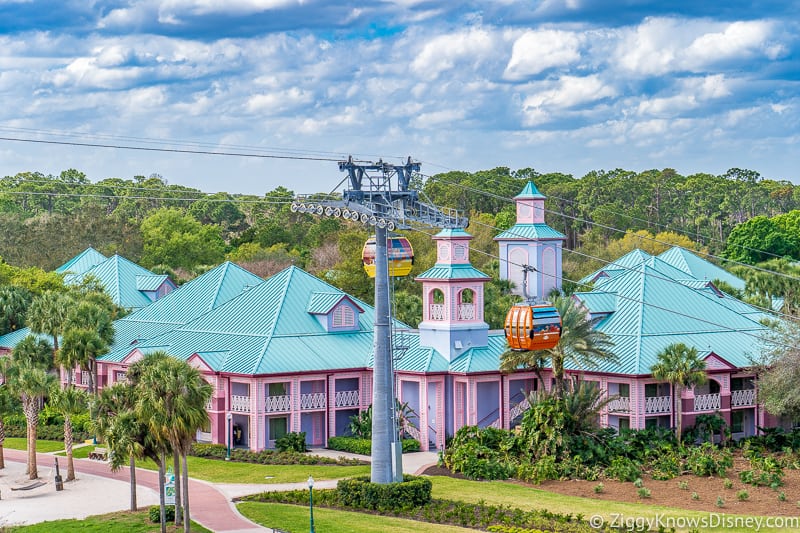 Of course, Disney won't open the parks back up until it's safe to do so, but with the financial strain being put on the company, you can be sure they will take whatever measures possible to expedite that opening and making it safe for guests again.
Quite frankly, Disney is in trouble financially, at least in the short-term. Disney has already commented that they were expecting to lose hundreds of millions of dollars from the Asian park closures in Q2, but that was before Disney World and Disneyland closed too. Last year in Q2 Disney had $6.1 Billion in revenue in the Parks, Experiences and Products division of the company.
Think about what losing essentially all your sources of income in that division for possibly months will do to their bottom line. When all is said-and-done we are talking about losing billions of dollars. Billions, with a capital B.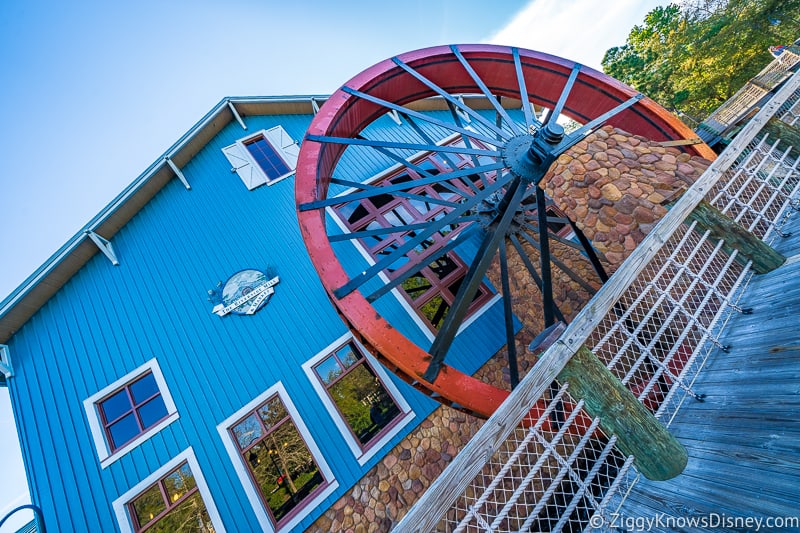 This is like what happens when a hurricane hits Disney World, only to every park, hotel and entertainment venue Disney owns all at the same time and for an extended period of time. That's not to mention the revenue from the Box Office which has dried up and greatly reduced income coming from the Media division too.
Disney has realized they will need some help in the short term and have recently announced a $6 billion debt offering which they will use to bring up their cash reserves and for "general corporate purposes." This means they know they need more cash flow to weather the storm, which could go on for a while.
The stock price has bounced back in the last few days after hitting a 5-year low of $85 dollars per share on March 23, but with continued delays in opening back up the parks, investors could see that price falling even lower in the coming months.
If the losses pile up too high there are a lot of upcoming Disney projects and attractions that could be cut or delayed to save money at the current time.
All of this is why Disney is potentially looking into anything they can that will allow guests to return to Disney World and the other theme parks, while still keeping high levels of guest safety.
Possible Modifications to Guest Experience After Reopening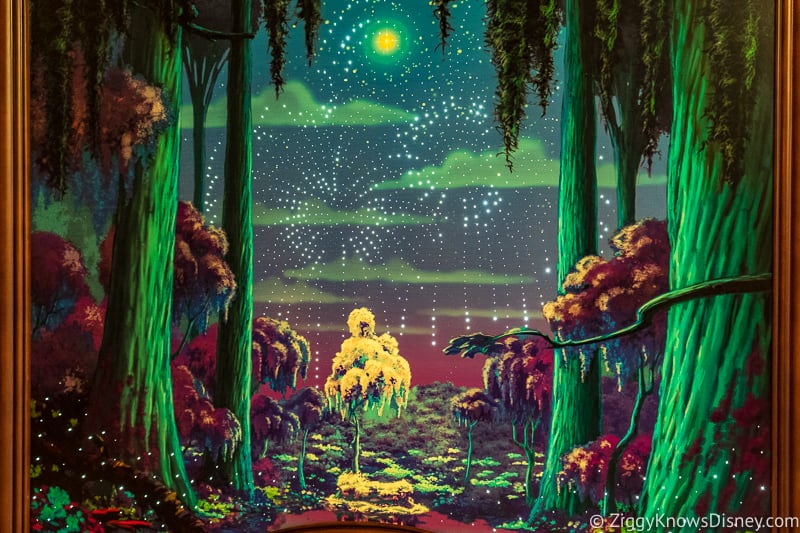 Nothing has been decided at the moment, but according to wdwmagic, there are many ideas that are being thrown around to try and come up with a way that guests can still visit the parks, yet feel safe about their health.
Here are some of the current ideas that we might see implemented whenever Walt Disney World reopens. If implemented, they could be key in helping Disney World open back up more quickly which could be a big morale booster to fans.
1. Opening the Parks in Phases Each Day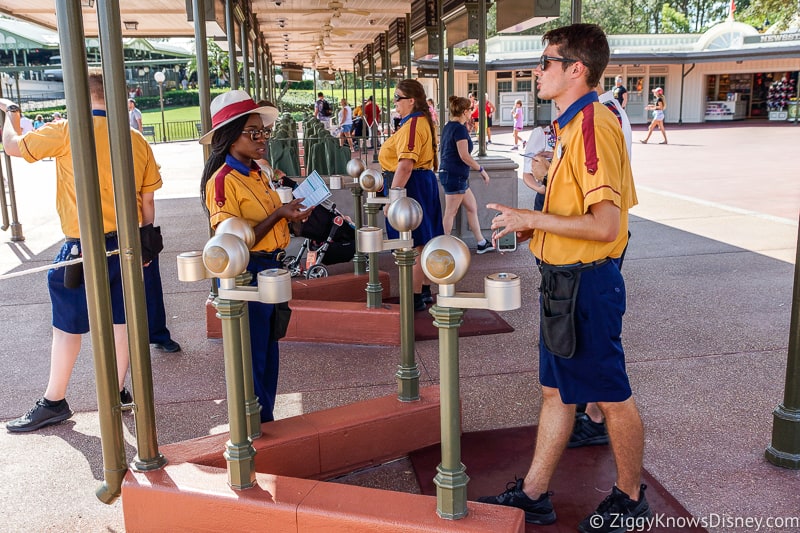 Opening the parks in phases would allow guests into the parks in limited groups at a time, not all at once like usual.
This is interesting, but how would it work? Would they just reduce the total capacity of the parks by a certain percentage? Would they let some people in at 8:00 am? Some at 8:30 am, etc? If the idea is to not get people to congregate together, I can't imagine there won't be a huge crowd of people massed together outside the gates.
The only idea would be to assign guests a specific time that they can enter the park, that way there are as few people as possible waiting to go through security, tap points, etc when they get there.
Who decides what time slot you get to enter though? Guests would definitely feel cheated if they saw some other guests entering the park 30 minutes or an hour earlier than them. If it meant doing Flight of Passage or RotR, then things could get ugly.
2. Opening a Limited Number of Attractions and Shows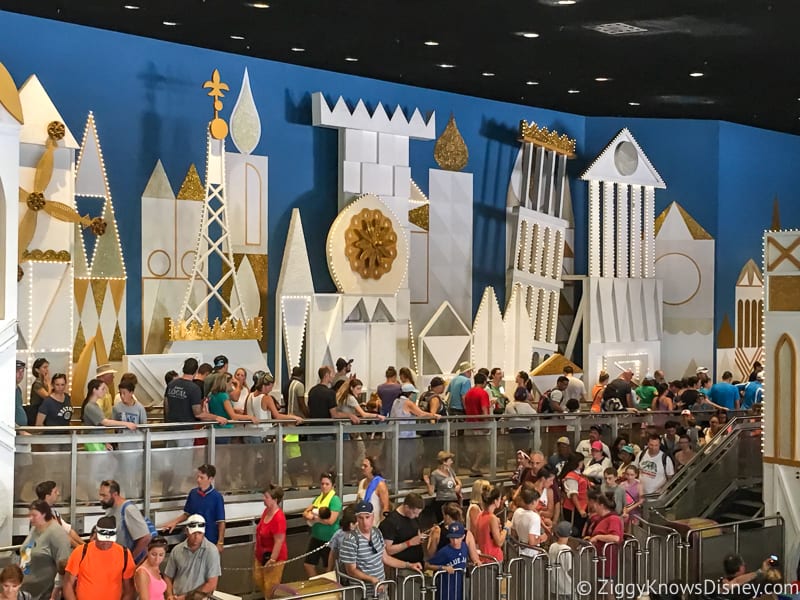 Apparently, with the proposal not all attractions would be running and not all shows either. Only the attractions/shows that can be adapted to fit the spacing needs of the guests would be allowed to run.
I'd be interested in seeing the list of attractions that would be approved. For example, how do you handle roller coasters? Maybe just put one person in each row? In a theater like the Carousel of Progress, you might have space everyone out by one or two seats. Boat rides could have one person in each row?
In theory, this could work but it would depend on the number of people that actually show up to the parks while they are running like this. Even if you had half capacity as normal, greatly reducing the number of people that fit in each ride vehicle like this might even increase wait times. I guess the only thing to do would be to greatly reduce the number of people that can enter the park at one time based on the lower ride capacity.
3. Limit Number of Guests in Indoor/Queue Areas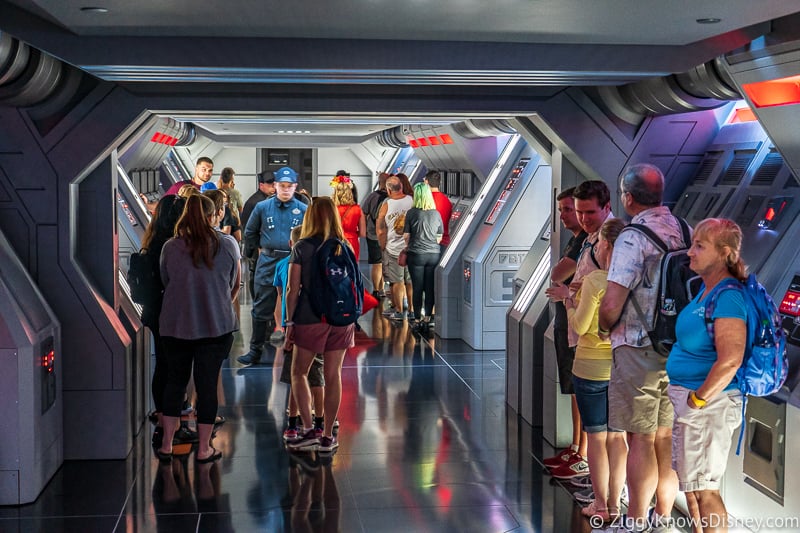 This is pretty straightforward too and makes sense. Right now, for their safety, guests can't be allowed to get too close, and one of the tightest spaces in a Disney park is when you are in line waiting for an attraction.
The new proposal would allow guests into indoor spaces, but in limited numbers at a time. How could Disney limit this though? It would be impossible to go up and down the queue for an attraction and make sure everyone is evenly spaced out. I'm skeptical this could ever be enforced.
4. Virtual Queues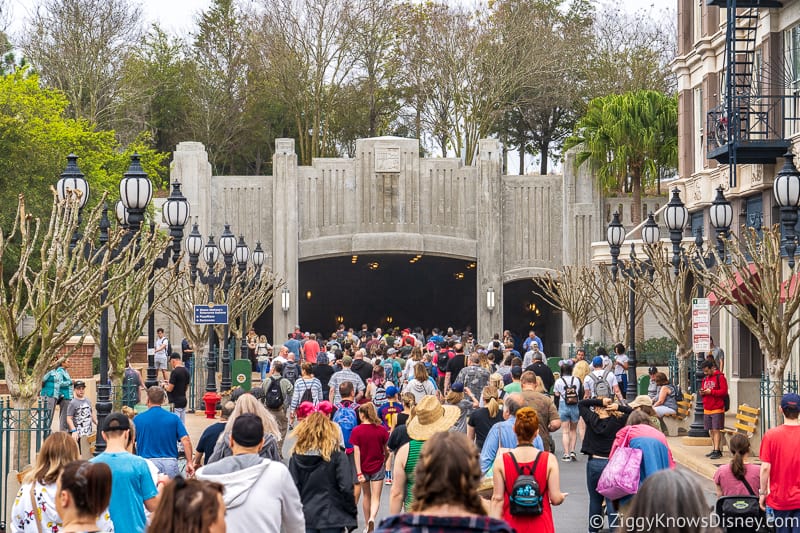 One way to help there be fewer people in the ride queues is to use the virtual queues. Yeah, read that right, "Virtual Queues," as in multiple ones. Star Wars: Galaxy's Edge opened up in Disneyland with one, and Rise of the Resistance has been using boarding groups and the virtual queue for months now, so the infrastructure is already in place.
The way it works is guests reserve a spot in the queue using the My Disney Experience app, which then notifies them when it's their turn in line. At that point, they start walking toward the attraction and get in the physical queue.
I've been a big supporter of the Virtual Queue ever since Disney started using it and I think it's a big time-saver for guests. They can go off and explore the park, grab something to eat and not have to wait hours in line. Once Disney started using it, I predicted that it would slowly get worked into other attractions outside of Galaxy's Edge too. Now, that looks like it's happening.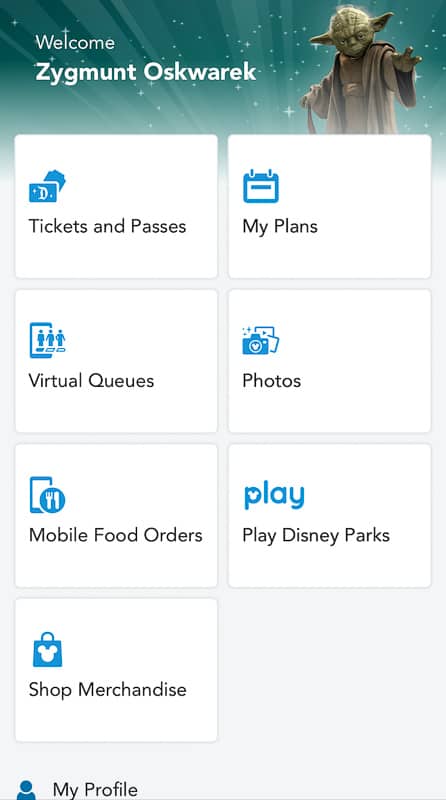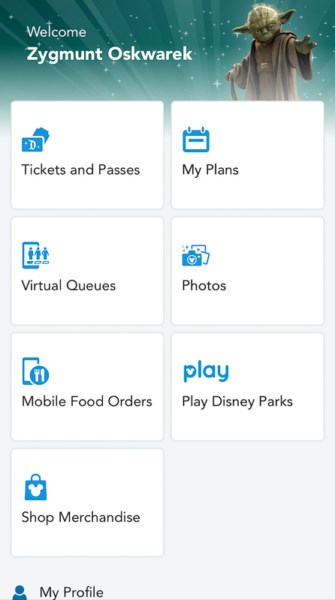 One look into the My Disney Experience app and the Disneyland app will show that Disney is already using the words: "Virtual Queues" and "My Queues" in the various sections within the apps.
Right now in each park, only Rise of the Resistance uses a virtual queue, but we could start seeing more attractions added as soon as the parks reopen.
I'm not sure how that keeps people totally away from each other though, as you still find a ton of people in line when your turn is called. I don't now if it's possible to limit contact altogether in ride queues or enforce that guests stay a certain distance away from each other once in there.
5. Eliminate Close-proximity Entertainment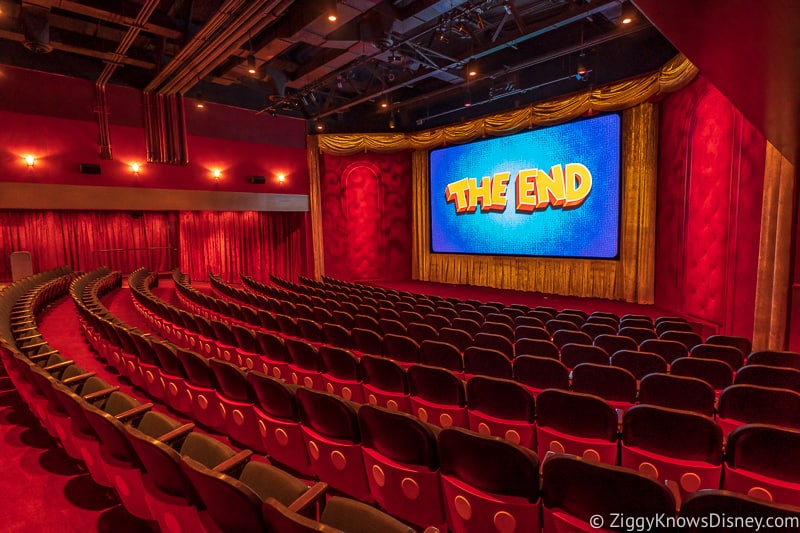 This is an obvious one as you can't have everyone gathering in front of the castle to see the fireworks in big groups. This could work, but thinking about the Magic Kingdom though without Happily Ever After is a really sad thought.
I don't think the parks would be the same without a nighttime show. It's a tradition to gather around World Showcase lagoon or in front of Cinderella Castle and watch the fireworks at the end of the night. I don't know how guests would react to this, but it most likely wouldn't be very positive.
Close proximity entertainment isn't limited to fireworks shows though, they would also have to eliminate theaters, or keep them open but make guests sit some chairs apart. I'm not sure this would be allowed though under the state guidelines to have no gatherings with more than 10 people.
6. Restaurants and Dining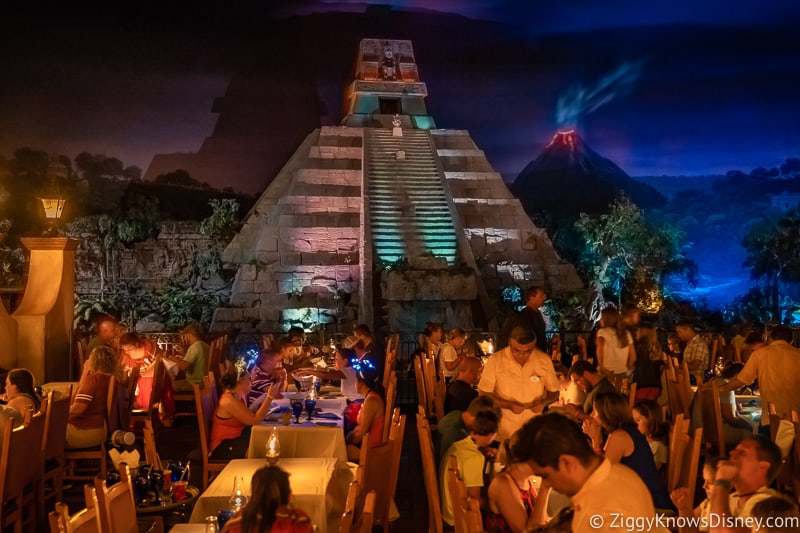 Dining is definitely one of the most enjoyable experiences in Disney World, but the way guests dine could totally change.
Quick Service Restaurants
Quick Service restaurants are mass-pileups of people waiting in line, so the first thing proposed here is to eliminate queues at quick service restaurants and only use Mobile Order on My Disney Experience. This again would allow for guests to go to the counter for their food and not have to get too close to other guests.
Table Service Restaurants
In line with the current state of Florida mandate, all restaurants would have to be limited to 50% occupancy, and the tables in those restaurants would be spaced at least 6 feet apart.
7. Character Meets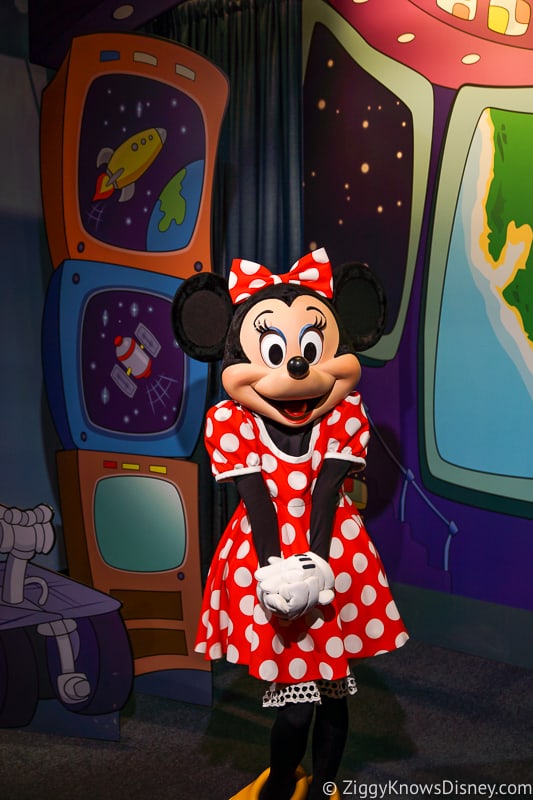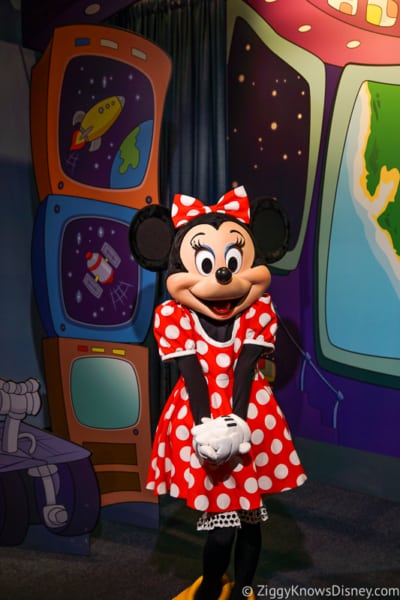 All character meets with face characters (Mary Poppins, Cinderella, Ariel, Disney Princesses, etc) would be suspended. You obviously can't leave these cast members without any protection on their face and I don't think many would want to see Tiana with a mask over her face!
Only faceless characters who already wear masks as part of their costume could have character meets. These would include ones like Mickey Mouse, Minnie, Pluto, Goofy, etc.
Now, this would at least give guests some characters to see and meet and would probably be a morale boost, but not having any of the face characters is a big loss. I would imagine you are going to have a lot of angry little kids wondering why they can't meet Ana and Elsa.
8. Modified Transportation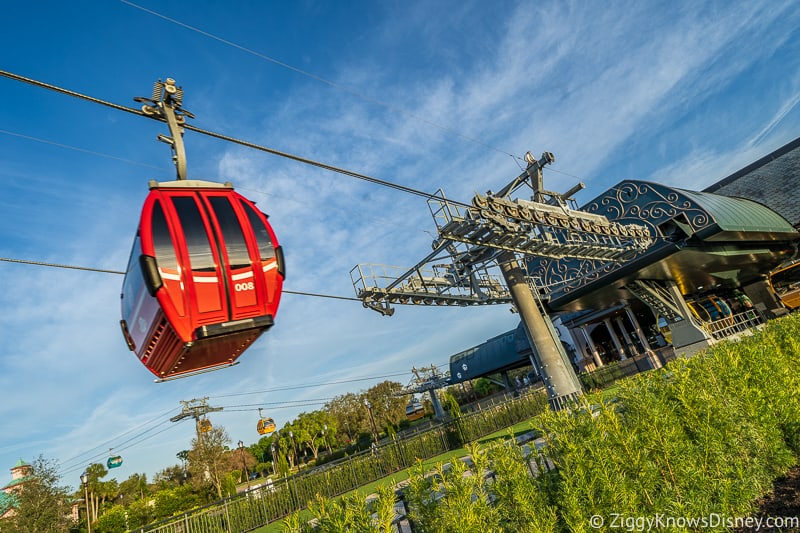 Transportation would still be running, however, with greatly reduced capacity. Guests could still get on the buses, but just have to space themselves out more.
Again, I'm wondering how this would be enforced. Does everyone have to have 1 seat in between themselves for example? No standing-room on the buses. It would be pretty hard to keep 6 feet from other guests and still fit in the Disney Skyliner gondolas for example.
9. Increased Hand Washing and Sanitizing Stations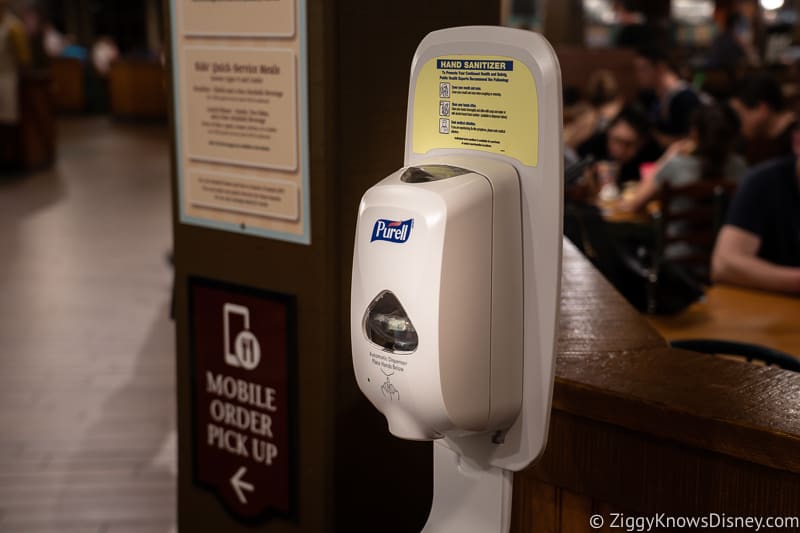 As we talked about before, Disney did a great job by installing hand washing and sanitizing stations throughout the Disney World parks and resorts before the closure. In one post, we even shared how to find hand sanitizer stations in Disney World using My Disney Experience.
These are obviously key to limiting the spreading of germs, and Disney might be able to increase the number of locations in each park.
This needs to be implemented no matter when Disney World opens. Having an abundant amount of hand sanitizing locations in the parks is just good hygiene anyway and welcome additions.
Our Thoughts on the Changes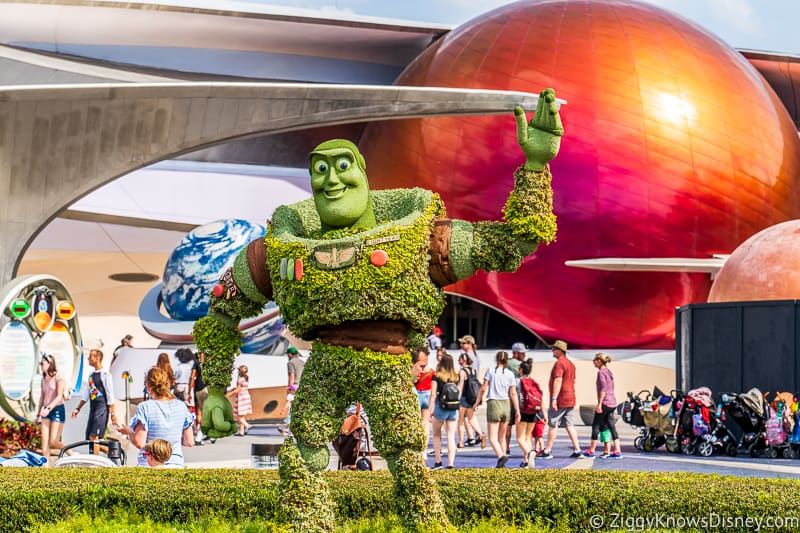 The first point to bring out is that none of these measures have been announced by Disney at this time. This means they might never happen but the ideas are just getting tossed around to try and come up with a solution to open Disney World as soon as possible. Some or even all of these might never get implemented.
From our point of view, some of these procedures are really good ideas and could get Disney World to open back up sooner. Things like increased hand sanitizing stations, more virtual queues or figuring out how to eliminate the finger scanners at the park entrance would be great additions and helpful to guests all around.
On the other hand, I understand that Disney wants to open the theme parks in Disney World and Disneyland as soon as possible, but my own personal feeling is that implementing a lof of these things wouldn't be the best idea in the world.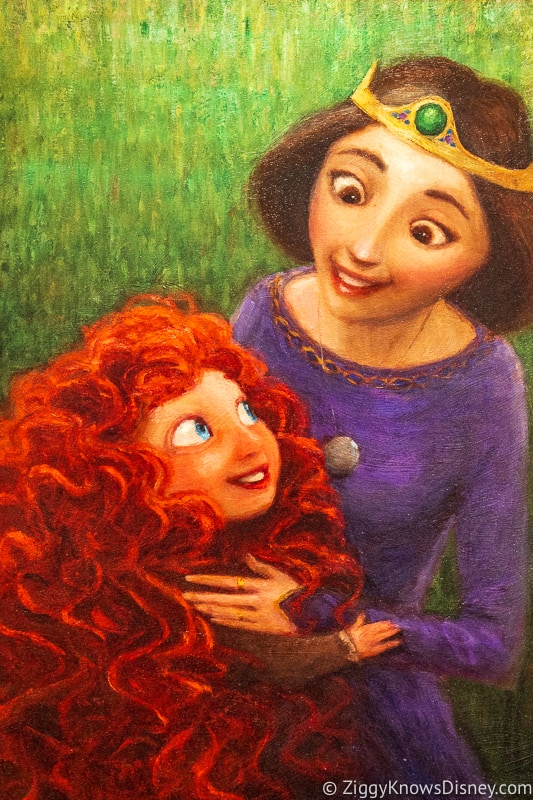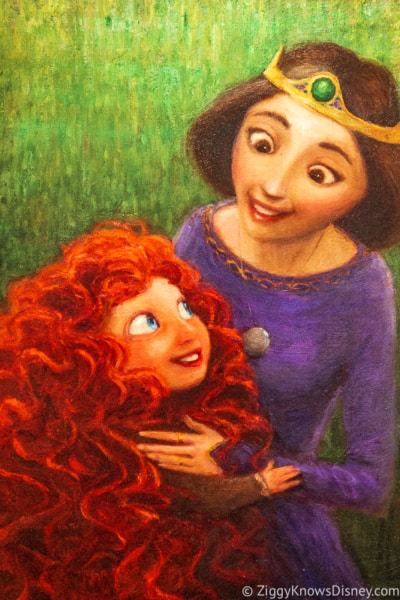 My first thought on some of the others though is that it would be really hard to keep guests under control and make sure they follow the rules. Making sure people keep a certain distance from each other, especially in the attraction queues would be almost impossible. All it takes is one or two people that don't respect them, and the health measures are thrown out the window.
I want Disney World to reopen just as much as the next person, but with so many regulations in place, (no fireworks, not all attractions and shows running, not all the character meets, etc) to me this wouldn't be Disney World.
It would let some guests still go and experience their Disney World vacation without canceling, but at the same time, it's not the real thing. I'm not sure I could recommend anyone to pay the amount of money it takes to go on a Walt Disney World vacation knowing that they wouldn't really get the full experience. Not even close to that.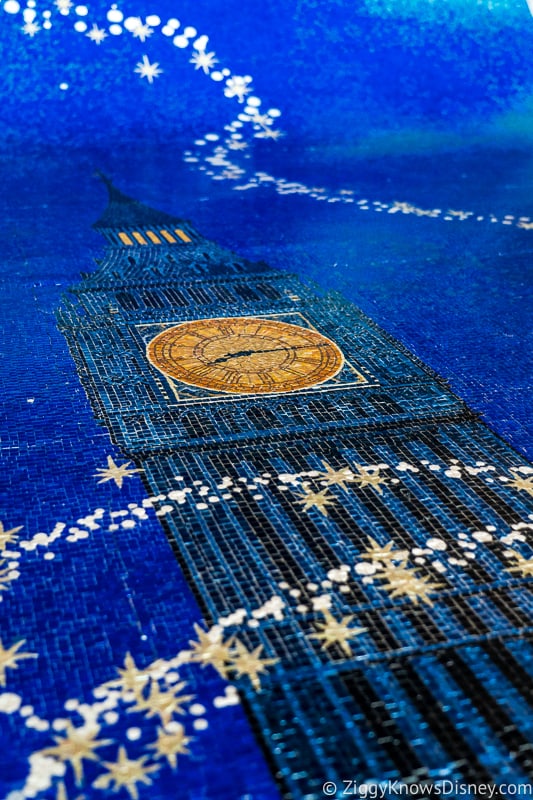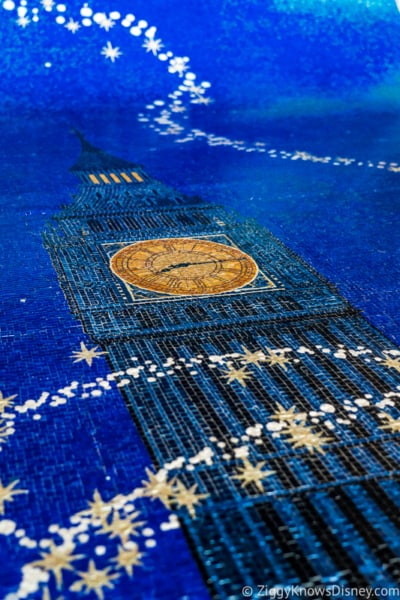 Also, my own personal feeling is that if our current world situation isn't resolved enough to the point where we don't need to limit the number of people we let into a theme park or on a ride, then we probably shouldn't be going to a theme park in the first place. We should stay at home and only go out for necessary obligations. Fun activities should be reserved for when this crisis passes by.
While I appreciate the effort on Disney's part if that is the case, peoples' health and safety should be #1 and not trying to figure out how we can still get the theme parks to a quarter capacity.
Once again, these new procedures are not confirmed from Disney and many of them might never get put into the parks. We'll have to see how things shake out over the next weeks or months when Disney World does reopen.
What Will the Crowds be Like When Disney World Reopens?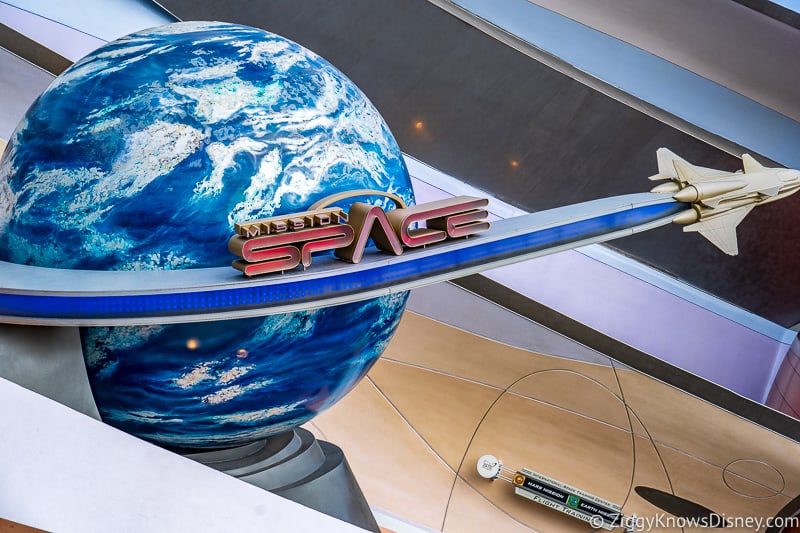 Whenever Walt Disney World opens back up, there will no doubt be a lot of Disney fans who are chomping at the bit to get back in the parks. Many people have had to cancel their prior reservations and will be waiting for the first chance possible to take their vacation. Then there are the Orlando locals who are used to going to the parks every week who right now are going stir-crazy not being there.
This doesn't mean however that these two groups make up the majority of Disney World visitors and that crowd levels are going to be high when it reopens. Actually, on the contrary, we think that Disney World crowd levels are going to be low for at least some months after.
After the stock market has drastically fallen from all-time highs, the economy right now is incredibly unstable and there is a tremendous amount of consumer uncertainty. The U.S. just had its worst Unemployment Report EVER with 3.3 million more Americans now out of work. Many financial experts feel we are already in a recession, now it's about making the right moves to avoid a full-on depression.
So even though there is nothing that many Americans (and international visitors) would like to do more than relive the nostalgia and the warm, comfortable feeling Disney World gives you after going through such a rough period of time, if guests don't have the money, a trip just isn't happening.
Plus, many countries have grounded airlines meaning international visitors might not be able to go to Disney World because they are stuck in a country where they can't even take a flight to the U.S. if they had the money.
Our best guess is that you will see an initial wave of visitors who have already paid for their vacation and locals who are anxious to get back to the parks, and then as the economic reality kicks in for many people you will see some periods of extremely low crowds. Expect it to be similar to what we saw after 9/11 and after the financial crisis of 2007-2008.
This isn't necessarily bad for whoever is able to afford a trip to Walt Disney World after it opens back up. Having fewer people in the parks is a dream come true for many fans as it means less competition for FastPasses, lower waits for attractions, and easier to get dining & hotel reservations.
What Kind of Deals Will there be When Disney World Opens Back Up?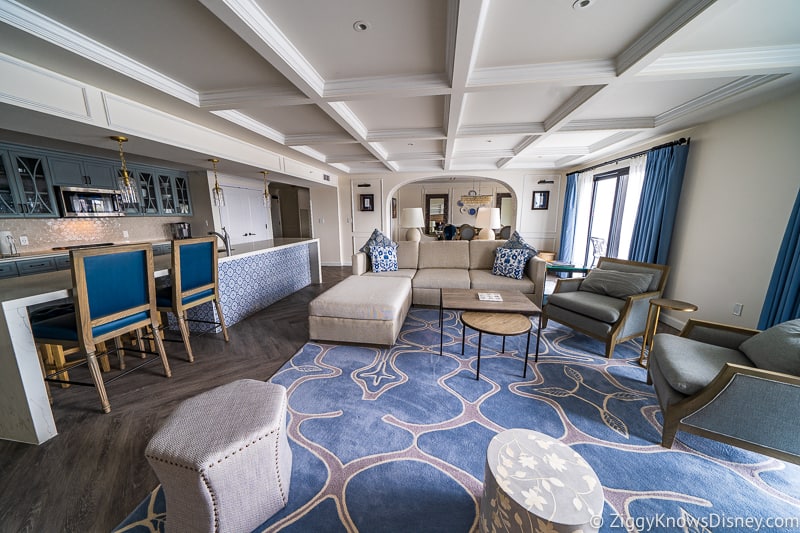 With lower crowds also comes another benefit for guests going to Disney World: Lower Prices. When Disney World reopens, we expect to see many deals on vacation packages, hotel rooms and even park tickets.
Whenever the demand is low for vacations, Disney World has to offer deals to entice more guests to come and visit. It's why usually in a normal year you can get a lower price during September and January, when there are fewer people wanting to go to Disney World, instead of December when demand is through the roof.
Again, looking back at 9/11 and The Great Recession, can give us a good idea of what to expect once this current set of circumstances is also behind us. Both times the crowd level for the parks was extremely low and Disney was offering some amazing deals to get people to come back.
I think we might even see BETTER deals now than after those previous two events. After 9/11, people weren't traveling because they were afraid of their safety. After the last financial crisis, people weren't traveling because they didn't have any money. The current set of events is a perfect storm of both scenarios and people will find themselves wary of traveling for their own health and not being able to afford it.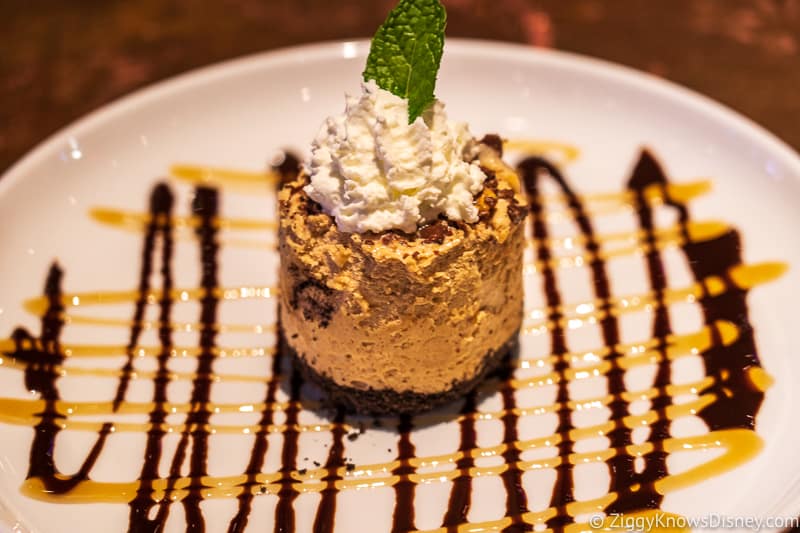 Disney is also very much associated with being expensive, and even if people do want to take a vacation to get away and de-stress, they might instead opt for someplace closer and cheaper instead of Disney World.
All this means that you should get ready for some incredible deals on Disney World vacations. Disney knows all these factors and they will be desperate to get attendance back up to normal levels. In order to do this, they will need to offer guests an incentive to come to the parks when other circumstances are telling them they shouldn't.
We don't know just how deep these discounts are going to be yet, but we'll have a much better idea once Disney World reopens and we can see how bad/good attendance actually is.
One thing to keep an eye on is the Disney Free Dining promotions. Disney just announced that a special vacation package is now available for anyone having to reschedule due to the closure, and this includes the Free Dining Plan. We should definitely be getting more offers later in the year, maybe at record levels.
Keep checking back as we'll continue to update you with any new deals that come out.
When Should You Book Your Next Disney Vacation?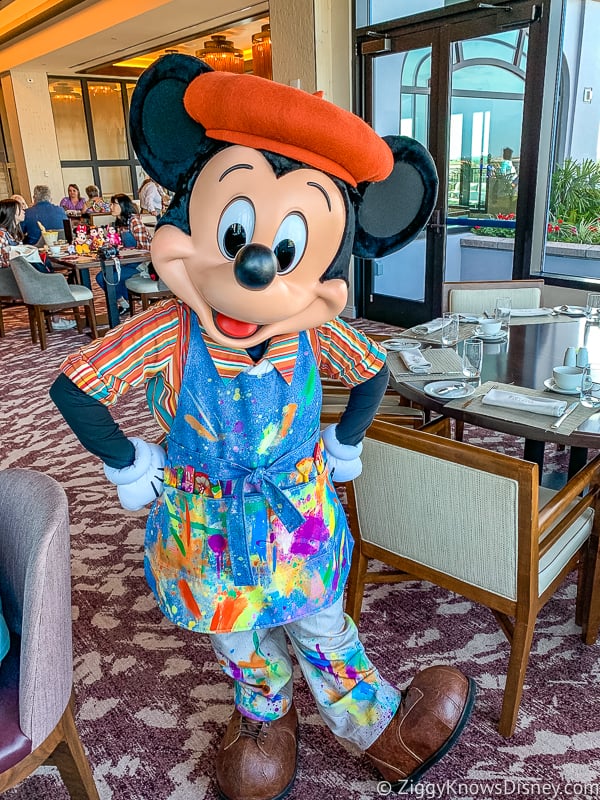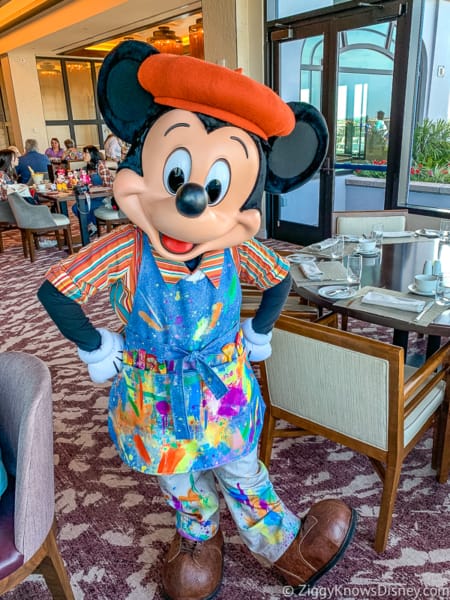 This is a good question for you, especially if you have a Walt Disney World vacation coming up in the coming weeks or even months. I would hope by now if you had a Disney World trip planned for March, and at this point April too, you've already made other plans.
After Disney's latest announced of no new reservations before June 1, our guess is that if you have a vacation planned for May 2020, you are very likely going to have to make other plans too.
You have a couple of options. Right now you aren't forced to change your vacation plans if you have an April or May arrival date. You can wait until Disney makes their next announcement and gives us more clarity on the situation. We should start hearing more about specific dates in the coming weeks and you could see how far they get pushed back before making your next booking.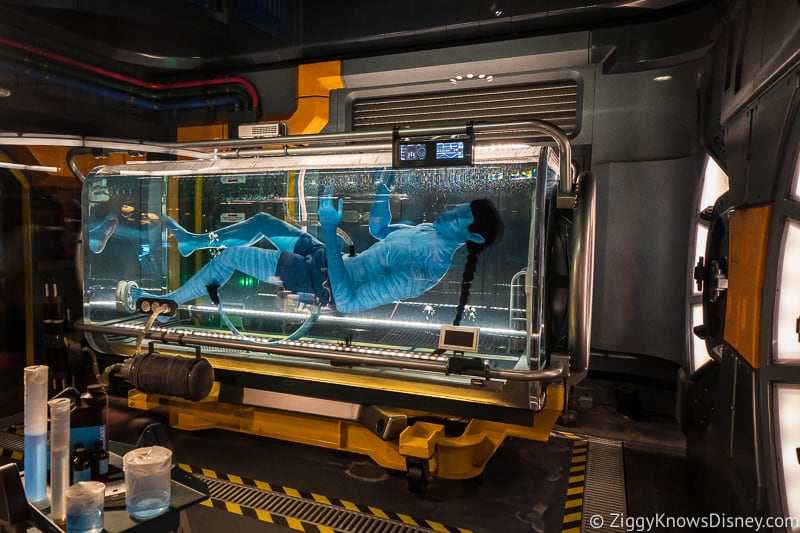 Don't worry about a refund right now. If you have a future arrival date that eventually becomes part of the closure, Disney will fully compensate you and you will get your money back or get to reschedule your trip without paying any fees or penalties.
If you are nervous about traveling right now anyway and just think it's safer to push it off until later in 2020 or even 2021, then I say go ahead and do that right now. At least you'll get a jump on the empty rooms and beat the majority of the other guests trying to do the same thing. That Free Dining offer we talked about is time-sensitive, so if you are interested in that you need to rebook before May 31.
Even if you reschedule a trip in June or after, and Disney ends up still being closed on those dates, Disney will still give you a refund, so there is very little downside to booking something right now if you desire.
When is a "safe" date to reschedule your Disney World vacation to? Like I said before, right now it's impossible to book anything new in April or May. Yes, Disney World might be open by sometime in May, but to say when or that it definitely will is a leap of faith at this point.
Even though it's possible in June, the very earliest I would personally start thinking about booking my family trip would probably be July. I think the world scene will have calmed down some by then and you might start to see Disney implementing some of those proposed safety measures we already talked about before which could make reopening the theme parks possible again.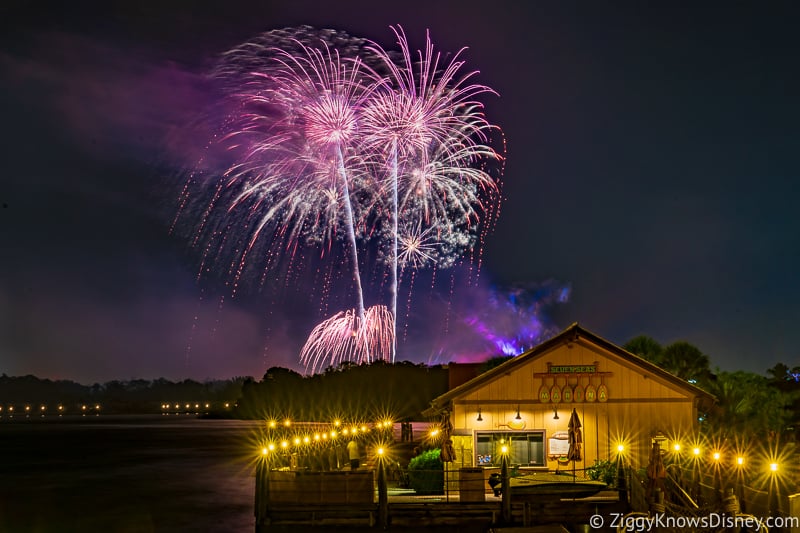 This isn't ideal however imo, because you don't want to be in that first group of guests that go back to Disney World right when it opens. If they are testing out a bunch of new procedures, there are sure to be growing pains with them. Not only that but if entertainment and attraction choices are limited, it wouldn't be an ideal time to go imo.
If you really want to feel comfortable then plan for Fall 2020, September or October. By then, whatever new safety measures they put in should have all the bugs out of them, and it will also give Disney some time to restart all their construction projects. If you are going in 2020, then you might as well wait until Remy's Ratatouille Adventure is open, and that was "Summer 2020" before, which will probably now turn into Fall 2020.
Once again, now one knows for sure when Disney World will reopen and to this point and it's all speculation. We'll let you know as soon as we have more info about the Disney World reopening including the dates. Until then, stay safe and stay tuned!
Sign Up For Our Newsletter Today!
FAQs
Is Disney World Open?
No. Walt Disney World is currently temporarily closed until further notice.
When will Disney World Reopen?
Right now the Disney World is officially closed indefinitely without a reopening date. June 1 could be a possibility, with reservations available from that date on. However, no one really knows when Disney World will reopen at this time, but it will definitely be longer than originally thought.
What will be different when Disney World reopens?
Disney is working on a modified guest experience when Disney World reopens which will help increase the safety of guests. How that impacts the guest experience remains to be seen.
Your Thoughts
I want to know what you think about Disney World opening back up…
When do you think Disney World is Reopening?
Which modifications would you like to see implemented in the parks?
Let us know in the comments section below!
If you enjoyed this article, as always I appreciate it if you'd share it with others via social media. I work hard at making this website into a useful resource for you and your family to plan your visit to the Disney Parks and I hope it can help you! Thanks 🙂