There have been a bunch of new changes since the Disney World Reopening announcement, none of them bigger than suspending the FastPass+ service in Disney World.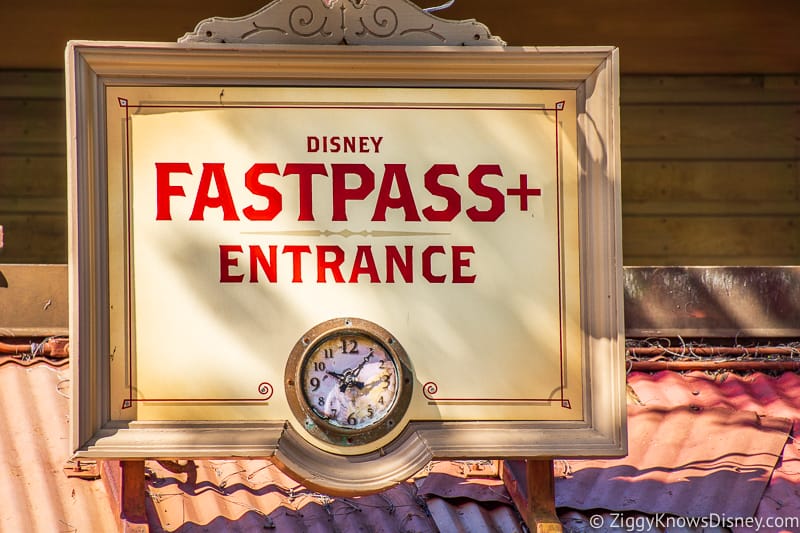 On May 28, 2020, Walt Disney World suspended its FastPass+ system. Even since Disney World reopened, it still isn't being used in the theme parks and all previous FastPass+ guest reservations have been canceled.
In this post, we are going to share with you everything we know about the FastPass+ suspension. We will talk about why Disney World is currently not using FastPass+ anymore and what that means when you visit the theme parks.
We'll also talk about what is replacing FastPass+, what you should do about the change, and when FastPass+ is coming back or if it is going away forever?
Before we get started, please check out our Walt Disney World Reopening Guide for more information on the various changes coming to the Disney vacation planning process.
Also, these other recent posts will help give you more details about what to expect now that we have an official reopening date for Walt Disney World.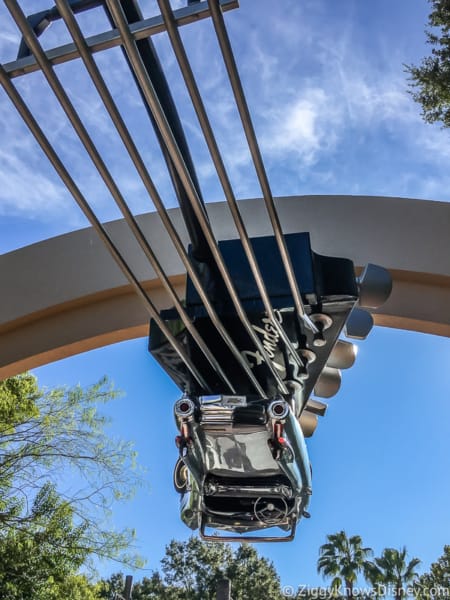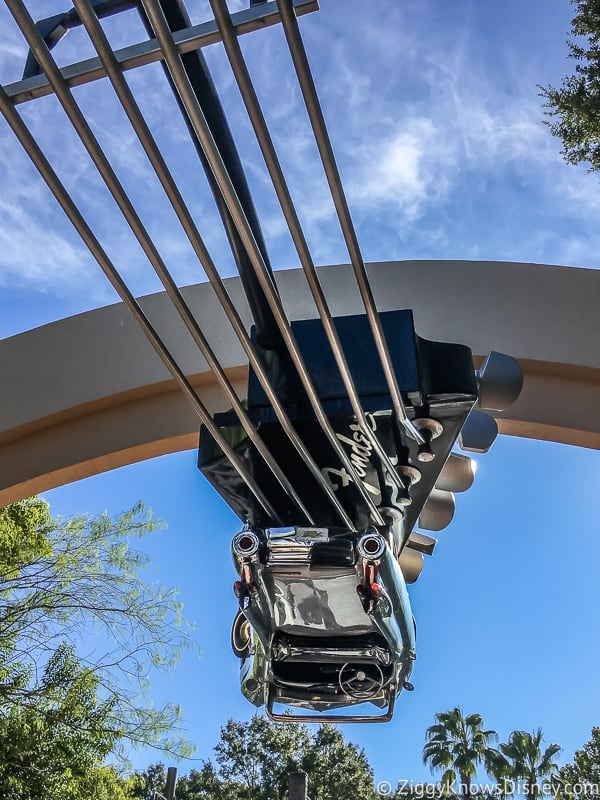 We want to tell you we understand that this is an extremely frustrating time for anyone planning a trip to Walt Disney World. The FastPass+ changes are just one of the many new changes that have happened to Disney planning and it can all seem overwhelming.
First Disney announced that anyone going to the theme parks will have to use the New Park Pass Reservation system to get entrance. That has been a challenge since there is not always availability, depending on your category of ticket.
Many of the hotels didn't open with the theme parks on July 11, and many are still closed at this time. Dining Reservations have significantly changed, the Disney Dining Plan suspended, Free Dining canceled, and the list goes on.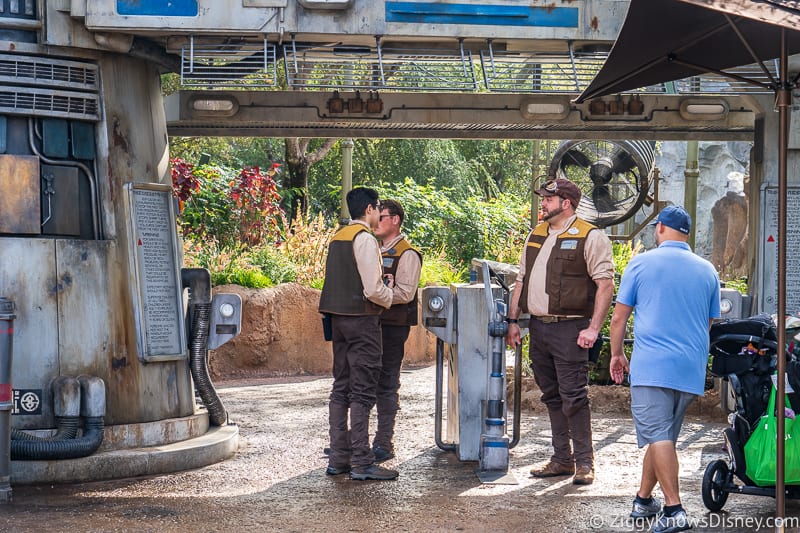 People spend weeks planning out which rides they are going to use FastPasses on, trying to get everything organized just right for their trip. Now after years of planning vacations in the same way, Disney comes along and tells you FastPass+ is going bye-bye. It stinks and we feel your pain, trust us.
We're going to help you get through this and explain everything you need to know about these changes to the FastPass+ system and what to do moving forward.
That's why it's important to sign up for our FREE Weekly E-Mail Newsletter. We will let you know the latest Disney World Reopening updates, information on the new reservation system and any other changes! You can sign up here: Join our E-Mail Newsletter
Statement from Disney
Here is the official statement form Disney about the FastPass+ changes when they first made the announcement:
"the FastPass+ service will be suspended for the time being as we plan to use additional queue space to manage capacity at our attraction and maintain physical distancing. We will automatically cancel existing FastPass+ selections and share any future updates on the service at a later date."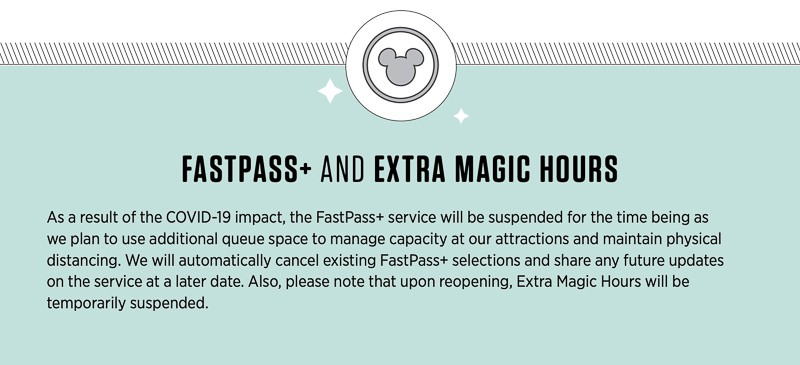 Looking in My Disney Experience, we can see that they have removed the FastPass+ button from the menu: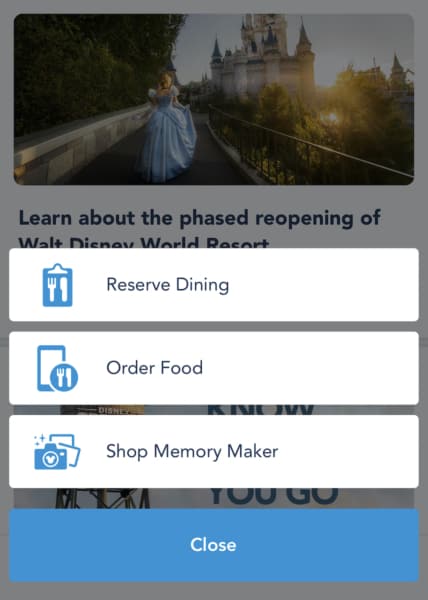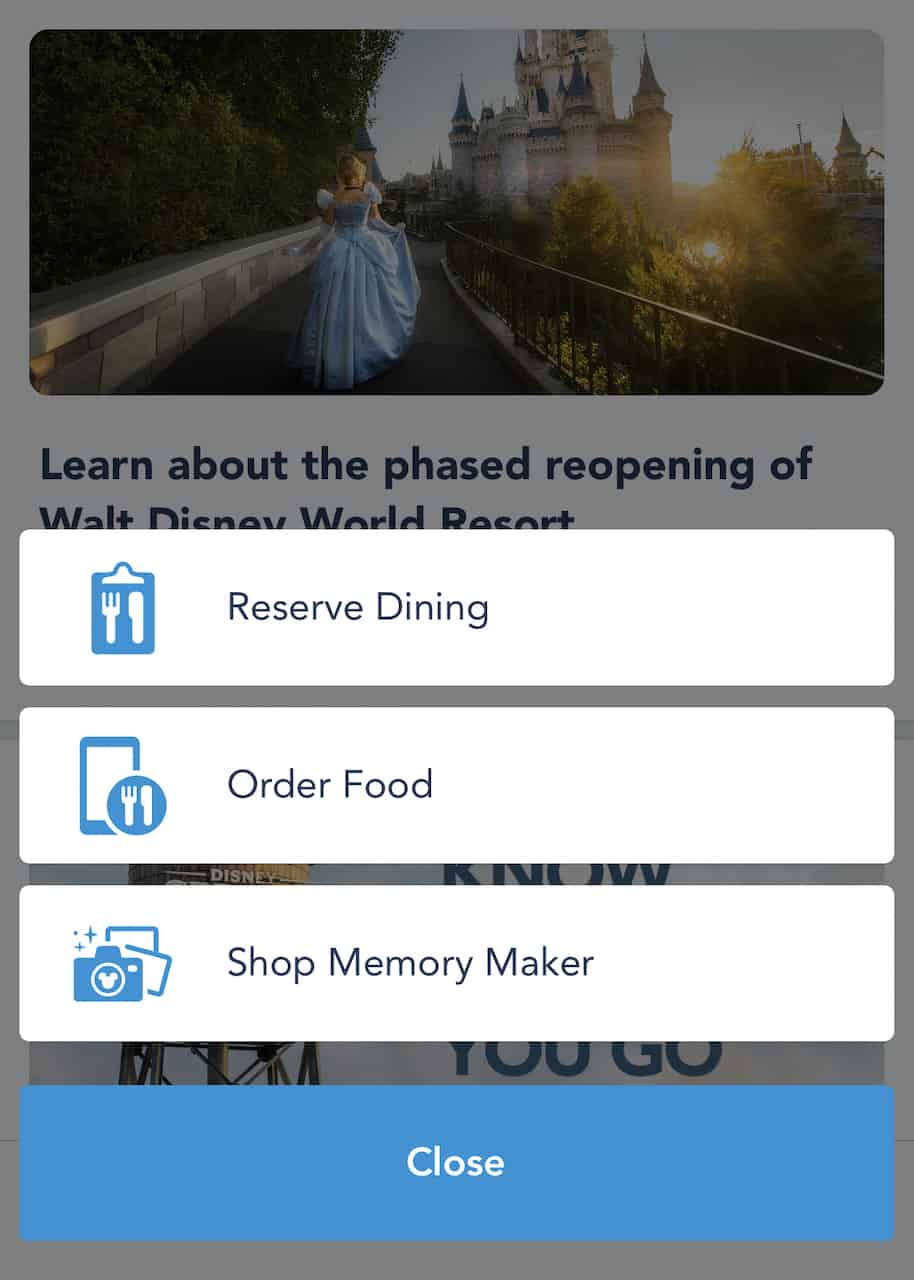 Why is Disney World Suspending FastPass+?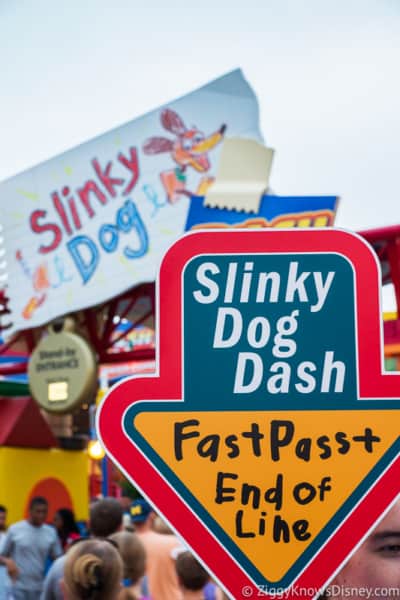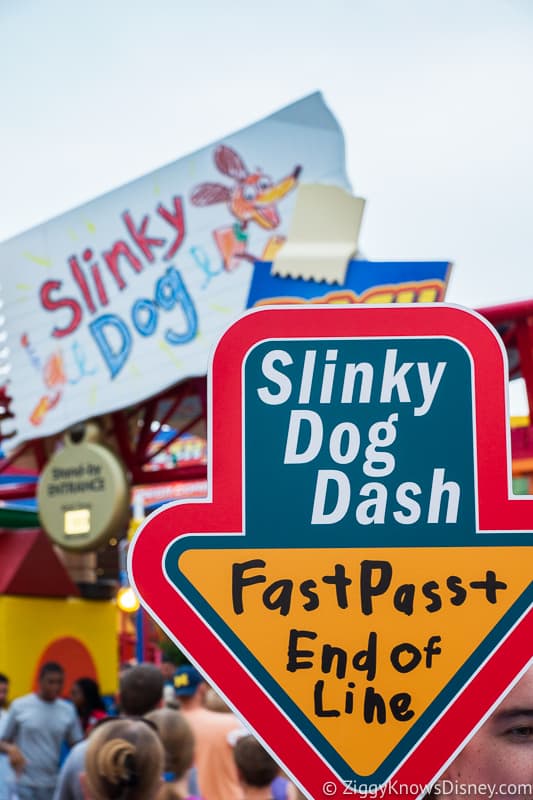 Disney World canceling FastPasses and suspending the whole system doesn't come as a huge shock to us.
FastPass+ is a decent system and has a lot of advantages to it, but it offers a lot of problems for what is going on with this health crisis and makes it harder for Disney to operate the way they want to after the parks reopen.
Rumors were swirling for a while that Disney was going to move to the Virtual Queue system, but except for Rise of the Resistance, they haven't been using that during the reopening phase either.
Instead, Disney has been using the additional queue space that FastPass+ takes up, in order to manage and provide extra capacity for the attractions throughout the Disney Parks.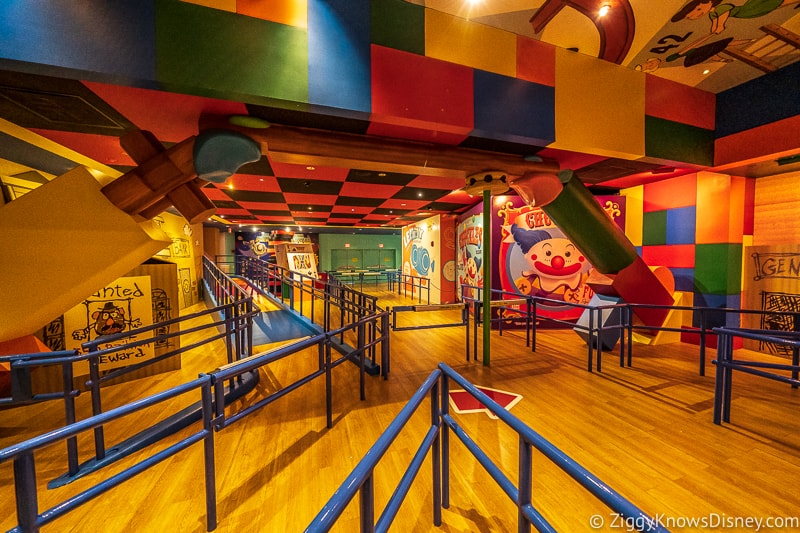 Remember that Disney is enforcing distancing between guests while visiting Disney World and this is especially important in the ride queues. Since Disney has installed signs on the ground spaced at least 6 feet apart, a lot of space is being taken up, and fewer guests are able to fit in the queues than normally would.
By getting rid of FastPass+, they can now use that real estate to space out guests properly and control guest flow.
Now that doesn't mean that you won't be able to ride those attractions when you visit Disney World, just that you won't have a reservation for them guaranteeing you a chance to ride them.
What is Replacing FastPass+?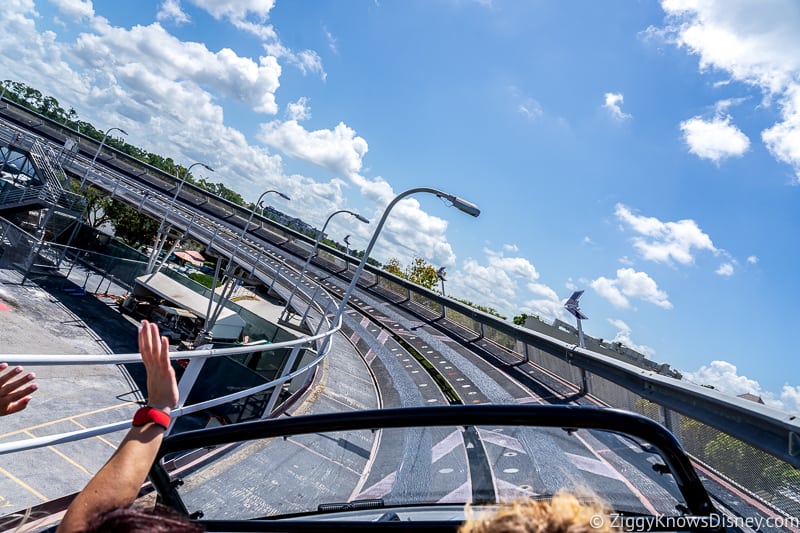 So since FastPass+ has gone away, what is going to replace it? How are guests now queuing up for rides and how is Disney controlling them?
We think there is a short-term answer to those questions and a long-term one, and we'll discuss both.
First the short-term. At first we thought that Disney's Virtual Queue System would come in and take over.
Disney's Virtual Queue was rolled out last year with the opening of Star Wars: Galaxy's Edge and became the only way to ride Rise of the Resistance. We know not many of you have had the greatest experiences with getting boarding passes for Rise of the Resistance, but we blame the ride's popularity, not the system.
Disney then announced that the Virtual Queue system would not be operational when the parks reopening in July. Of course, it is being used for Rise of the Resistance, but it was a surprise they aren't using it on more attractions since we know Disney has bigger plans for the Virtual Queue down the line.
A test page of My Disney Experience was released earlier in the year which showed Disney already using the term "Virtual Queues," as in plural. So we know Disney is still working on things behind the scenes.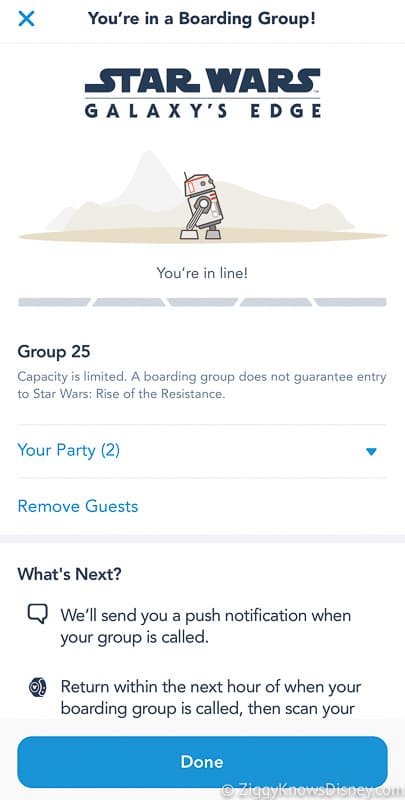 For whatever reason, they feel that the best short-term solution is to just use standby queues for all the attractions. That's right, no FastPass+, no big Virtual Queue movement, just a good ole fashioned standby queue. Everyone has to wait in line like pre-FastPass times.
Is Disney still working on the Virtual Queue behind the scenes for use later on in 2020 or 2021? That remains to be seen.
While that system also has its flaws, the one thing it does provide is better control over the crowds. Disney can control how many people to let in at once and exactly when to let them into a queue. This will help them keep guests following the distancing guidelines and lets Disney make adjustments on the fly.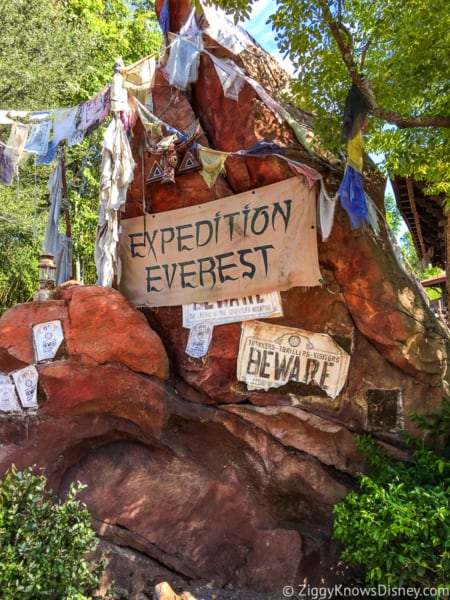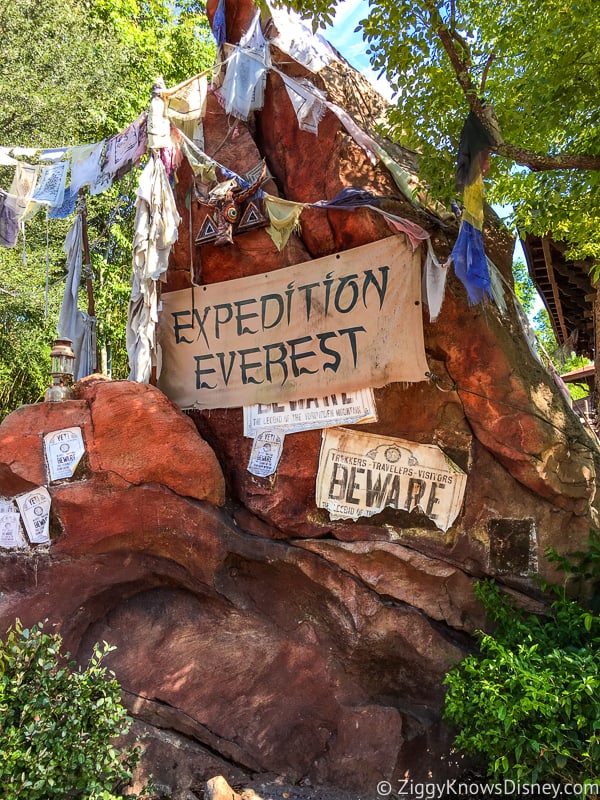 If you are a fan of the way Disneyland runs its FastPass and MaxPass systems, then you realize there are a lot of similarities with the Virtual Queue.
It also would keep guests from making reservations for attractions months ahead of time, and the whole experience would be much more spontaneous with guests booking rides when they get to the theme parks.
We'll have to see if anything changes, but for now stand-by lines are the way Disney is going.
What Should You Do?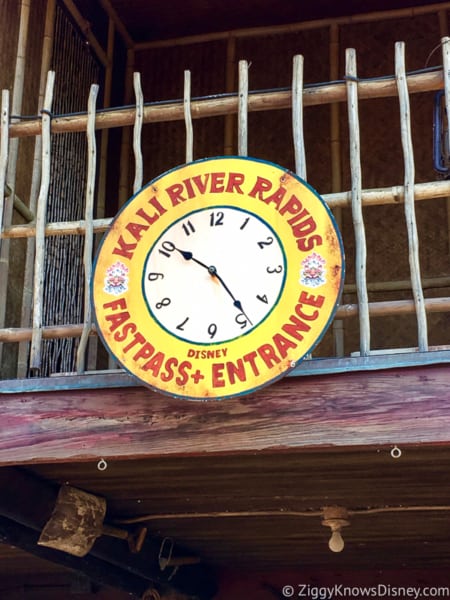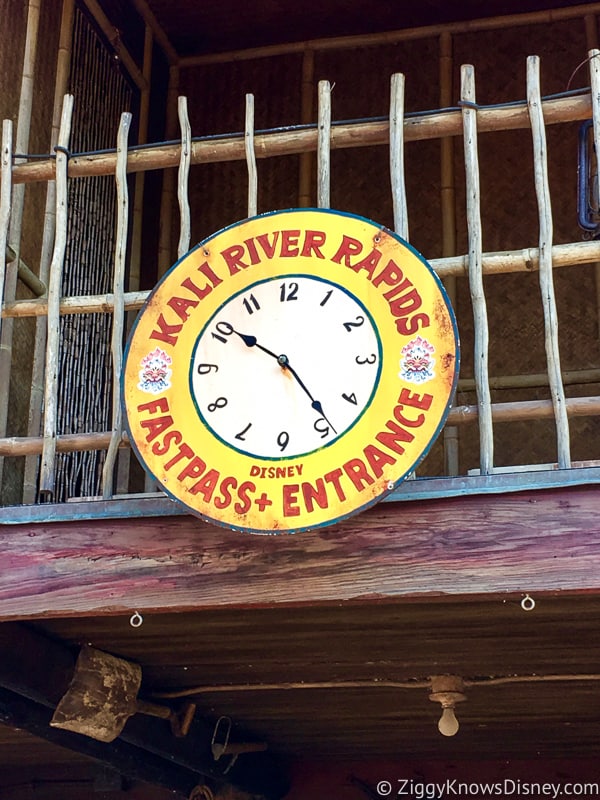 Right now there is nothing to do. You don't have the option to make FastPass+ reservations at the moment. At least that means one less step of your trip that needs to be planned out.
All you can do at the moment is wait and see what directions Disney gives us moving forward and see how the attraction-riding process will evolve as the parks are open for a while.
Whatever you do, don't panic. If you have a Walt Disney World hotel reservation you are ok at the moment. At least with a resort reservation you know you will be able to get park pass reservations and get into the theme parks to ride the attractions in whatever way Disney sets up during your trip.
Initially wait times were shorter when the parks first reopened. However, that is starting to change and times have been creeping upward since September. Disney has quietly increased park capacity and with the attractions not able to take as many guests per hour, wait times are starting to get back to pre-closure periods.
Since Disney is not allowing park hopping right now either, you'll choose a park and stay there all day. This drastically changes your touring strategy, but so far if you stay at one park all day, you can still get most of the rides done during that time.
The picture is still incomplete as Disney continues to change things up so we'll have to be patient to see what develops.
Is FastPass+ Ever Coming Back to Disney World?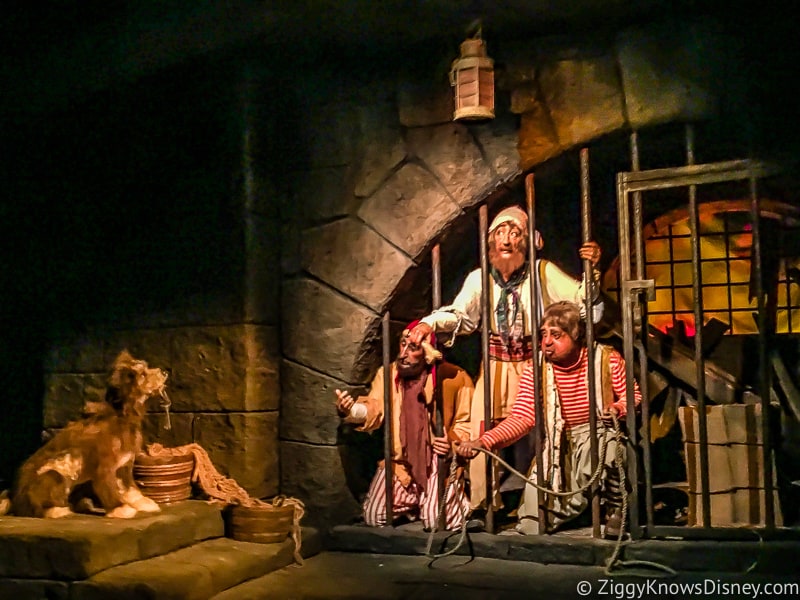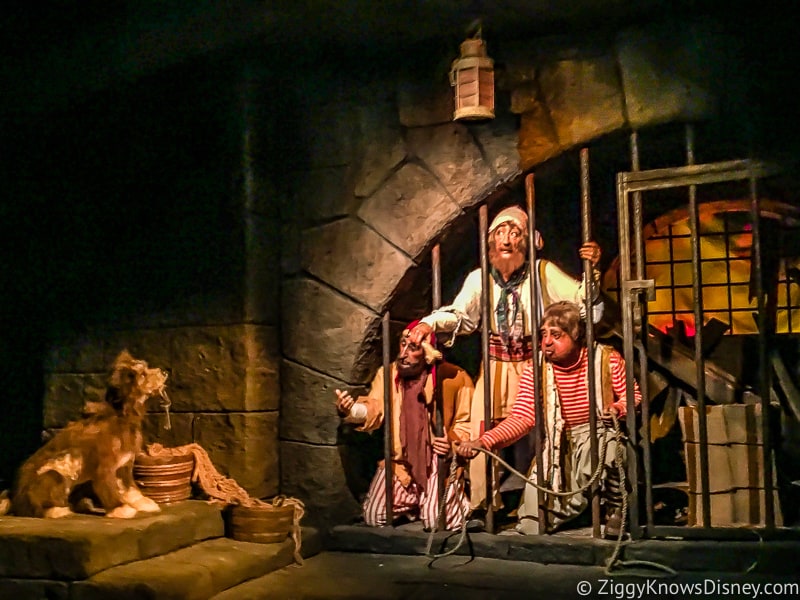 This is a more complicated question and one that I don't think we can answer either way with any confidence at the moment. We don't have any insider info to what Disney plans to do to FastPass+ once this whole current situation is finished, but I think it's totally possible that FastPass+ disappears forever when this whole situation is over.
I think there are two realistic options, and one of them unfortunately includes paying money.
Unlike what Disney said about dining reservations and hotel reservations when they were canceled, Disney didn't say that FastPass+ returning is imminent, or that it would happen anytime soon.
In their statement, they said they will "share any future updates on the service at a later date." They didn't say they will share how to use FastPass+ at that time, or when it's coming back, but a much more generic statement about future updates on the service.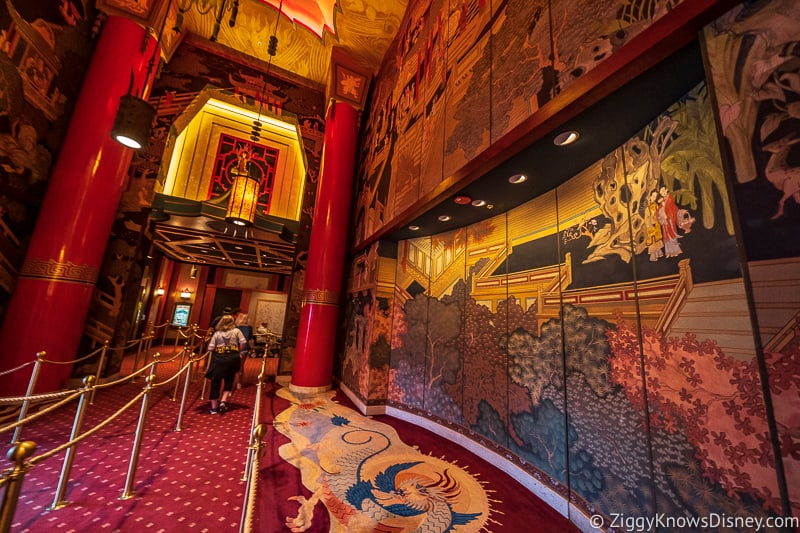 Disney has been working on the Virtual Queueing system for some time and they started using it in 2019. Obviously Disney hadn't predicted this current situation and didn't create the Virtual Queue for the current problem we are facing.
The hope with virtual queuing was that someday Disney could eliminate lines altogether in theme parks, or at least make them as minimal as possible.
I believe that if Disney successfully rolls out the Virtual Queue sometime during this phased reopening, it could prove to be a better solution than FastPass+ is. At that point, Disney could decide to retire FastPass+ for good and only use the Virtual Queueing moving forward. If the Virtual Queue is a success though, the answer is obvious.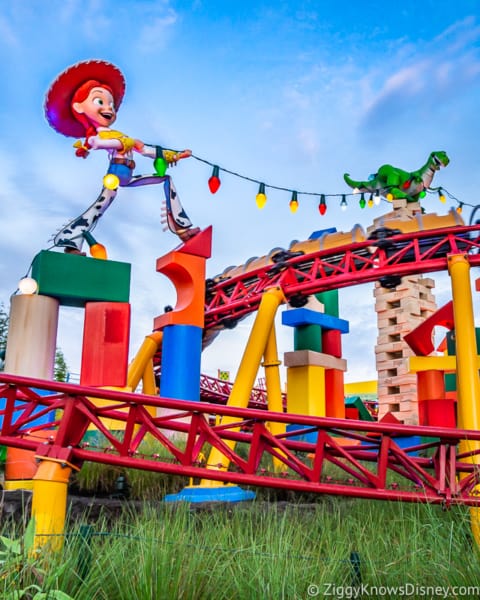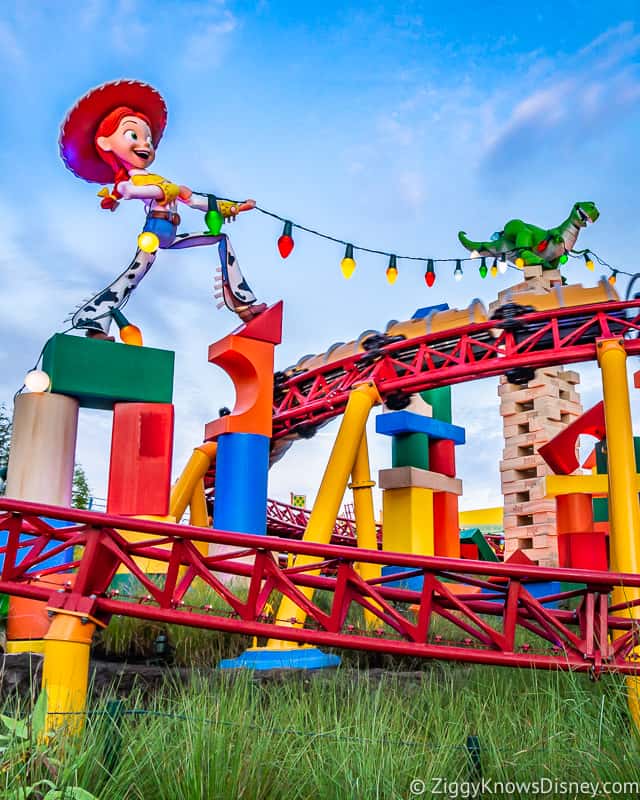 There is the chance, however, that the Virtual Queue system is only a short-term solution and something bigger is on the horizon to replace FastPass+.
One of the biggest rumors for some time is creating a paid FastPass service in Walt Disney World, much like MaxPass in Disneyland. While we aren't advocates of getting guests to pay even more money, we have to admit MaxPass is a much superior system than FastPass+ currently is.
Everything about it runs smoother and it allows guests to be much more spontaneous, rather than having to decide everything months in advance. We don't think Disney would be bold enough to announce a paid system at this time, as another price increase would stop the few fans actually willing to come back to Disney World right now.
If anything we could see a paid system rolled-out sometime in 2021 which would replace FastPass+ long-term.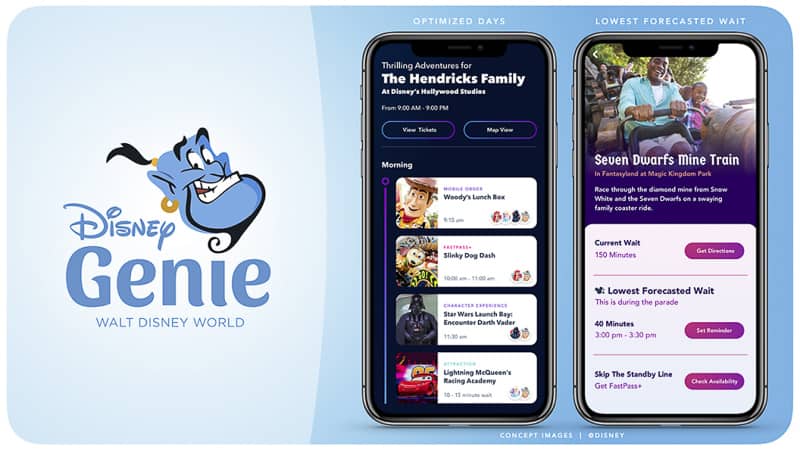 There is also the question of the Disney Genie. If you aren't familiar with it, Disney announced this new trip-planning app at the last D23 Expo, and said it was going to be released in late 2020. That timeline may or may not have gotten pushed back, but the app is supposed to help you better navigate the parks and get the most out of your stay.
It's been rumored that an attraction reservation system is being worked into Disney Genie, and this could be the ultimate replacement for FastPass+. It wouldn't surprise us if Disney even works a paid system into the Genie for ride reservations and other park experiences.
This certainly wouldn't do any good to guest opinion, which is currently in a fragile state.
Again, this is just my opinion, but it's obvious Disney has been looking for a reason to replace the disaster-that-is FastPass+, and that might be a byproduct of this situation now. Expect the Virtual Queue system to replace FastPass+ in the short-term and something bigger like the Disney Genie after that.
Summary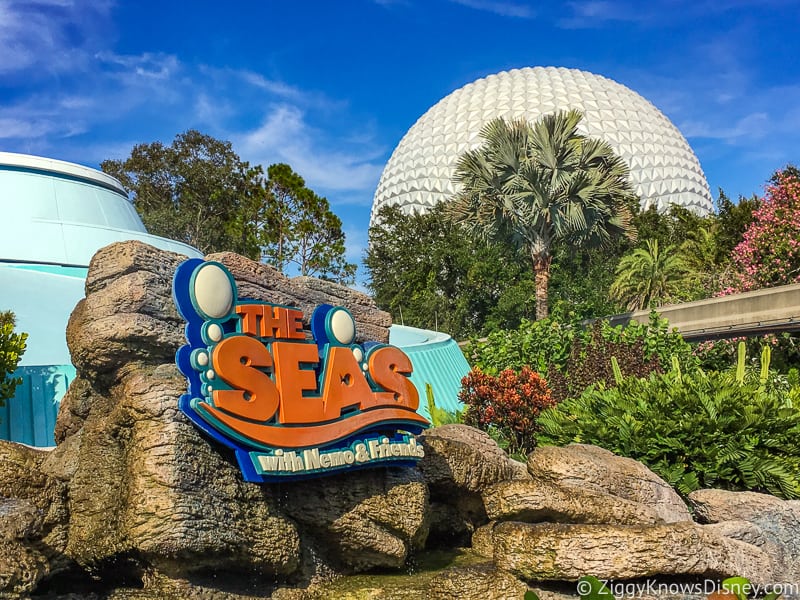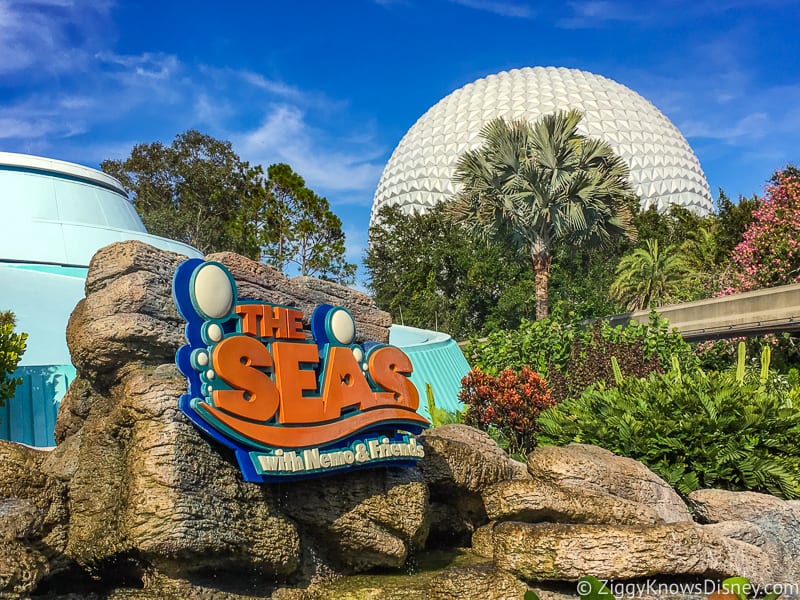 Again, we understand this whole new reservation system and all the changes Disney is making are confusing, so try to have some patience for the time being as these things are worked out.
FastPass not being in the parks temporarily might be acceptable for the time being, but it will require some time to change peoples' mentality to ride queuing. Since 1999 when the system first launched, it's practically been woven into our DNA that we NEED a FastPass to make the most of our day in the parks.
Suspending the FastPass+ system is a pain, but it's not the worst thing in the world and might actually be a positive thing moving forward.
Guests will have much more freedom to make decisions at the last moment this way, and it won't require you thinking about which attraction you want to ride at what time 60+ days in advance at least. It also might lead to a better system where we eventually aren't even waiting in lines.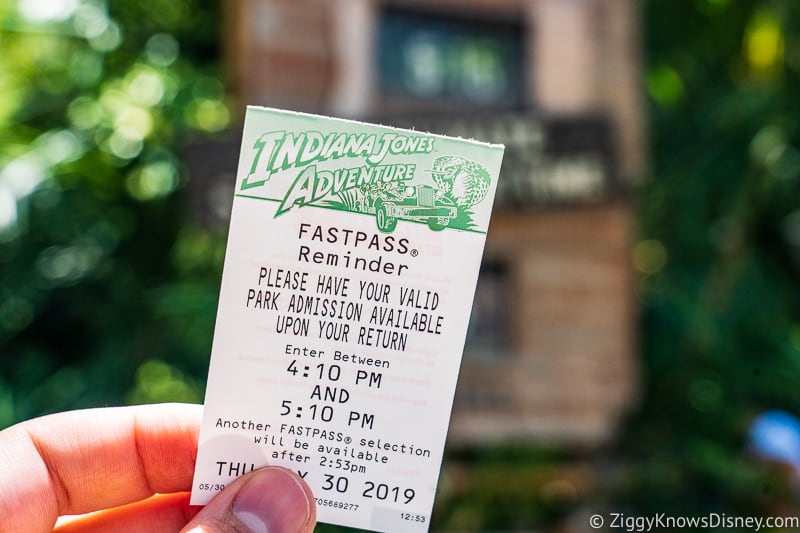 The one big downside I can see is that it really diminishes the value of staying on-site at a Walt Disney World Resort Hotel. Being able to book FastPass+ has always been one of the big draws to staying on-site and with that temporarily gone, you might want to start thinking about staying somewhere off-site where you can save some money.
Moving forward, capacity will increase in the parks and the current system won't hold forever. They eventually will have to implement a new ride queuing system. When all is said and done, you might actually like not having FastPass+ anymore and it may end up being for the best.
Whatever system they come up with, it would make sense to link it with the Park Pass system if possible since it seems like that is sticking around for good.
Stay tuned for more updates on FastPass+ and whatever system Disney uses moving forward.
Make sure to check out our Disney World Crowd Calendar to find out the least crowded time of year to go to Disney World.
Sign Up For Our Newsletter Today!
Your Thoughts
I want to know what you think about Walt Disney World changing the FastPass+ system…
Do you think this is a good idea?
What should Disney do to the future of the FastPass+ system?
Let us know in the comments section below!
If you enjoyed this article, as always I appreciate it if you'd share it with others via social media. I work hard at making this website into a useful resource for you and your family to plan your visit to the Disney Parks and I hope it can help you! Thanks 🙂