By now, everyone is aware of the situation going on in the world right now and how everyone is being affected by it. This even reached the United States and in a historic event, Walt Disney World closed over this outbreak, along with every single Disney theme park worldwide!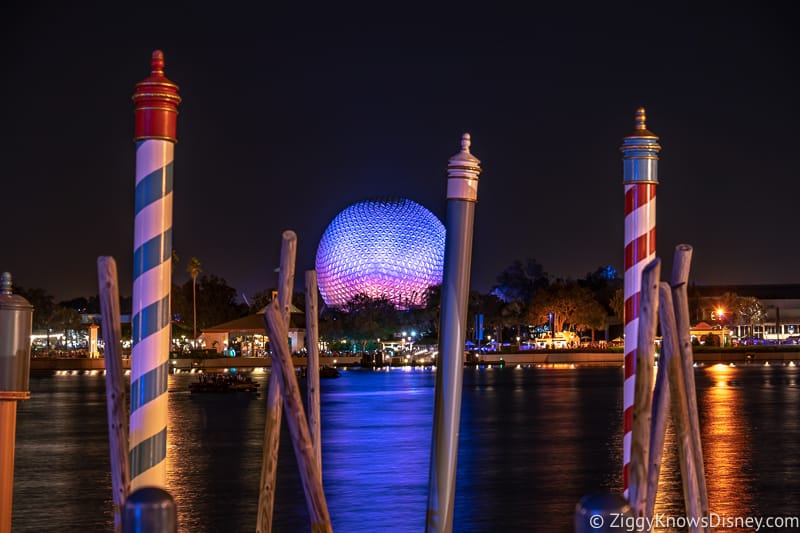 (Updated 6/8/20) – The Swan & Dolphin Hotels located in Walt Disney World will not be reopening when the theme parks reopen. Instead they will remain closed through July 29, 2020.
Disney has announced new details about Annual Passholder refunds and expiration extensions and has now started sending those refunds to guests.
Recently, Disney announced that Walt Disney World is starting a phased reopening July 11, starting with the Magic Kingdom and Animal Kingdom, then being followed by EPCOT and Hollywood Studios on July 15.
See our post on The Walt Disney World Reopening for more details.
Keep reading below for more info on these stories…
In this post, we are going to explain what effects this situation is having on Disney World, as well as all the Disney international parks. We are going to keep you updated with the Disney World park closures and the very latest information you need to know.
Now that Walt Disney World and the other parks are closed, we are going to answer all your questions that you have regarding your vacation. We'll explain how to get a refund, the cancellation policy, how to reschedule your trip to Disney World and if you should be afraid to travel to any of the Disney theme parks once they reopen.
We will also tell you how long Disney World is going to be closed for and when you can expect it to reopen. Our post where we talk about the question: "When is Disney World Reopening?" goes into more detail and how it could be a vastly different experience for a while. We also have a post about whether you should go to Disney World in 2020 or wait until 2021 which covers the pros and cons.
Lastly, we are also going to be talking about the impact all of this is having on The Walt Disney Company as a whole and what kind of financial ramifications it is having on the Disney parks and Central Florida, including cutting budgets, attractions and canceling projects.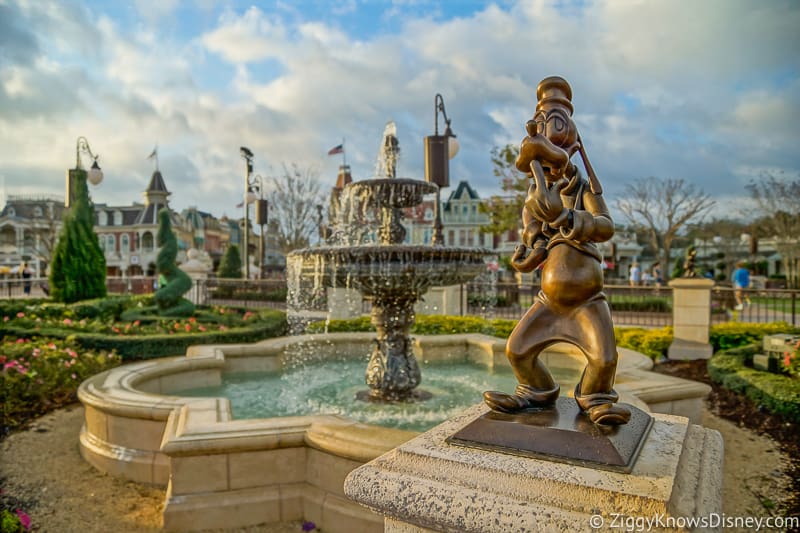 Read our guide to Disneyland Closure Guide if you are or were planning a trip to California this year. There we explain the refund process and any FAQs you have about those parks. We also have a guide to the Disneyland Paris closure if you are planning on taking a trip there soon.
If you are looking for information about cruises, then check out our guide to Disney Cruise Line Closure Guide. There we go in-depth on the latest news, cancellations and how to reschedule your booking.
What we aren't going to do is give you medical advice on the virus itself. We are nowhere near qualified to do that and you should refer to a medical expert like your doctor or the Centers for Disease Control and Prevention website for more information.
Some more helpful resources on this include:
We also are not going to tell you definitively whether or not you should travel to Disney World (when it reopens), the other Disney Parks or travel in general. Everyone will have to make up his/her own mind based on their family's needs. We will, however, let you know what we personally think and our travel plans.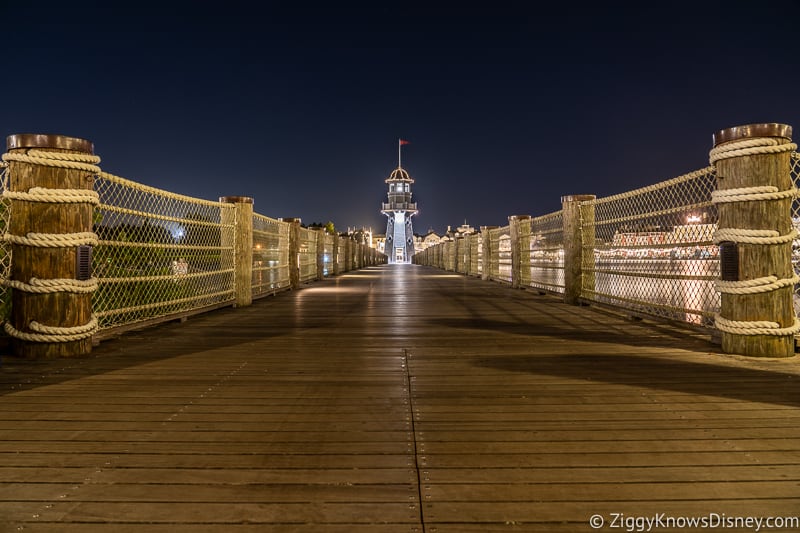 We are going to stick to how The Walt Disney Company is being affected, the parks around the world, and how this could affect them moving forward. We want to keep everyone as informed as possible so that they know what exactly is going on in all the parks and the impact this is having on traveling to them.
Keep in mind that the Walt Disney World closure is a constantly evolving situation. With changes to the dates almost every day, there is always more new detailed information about the situation. We'll be updating you as the weeks go by and sharing the latest.
Also, don't forget to sign up for our FREE Weekly E-Mail Newsletter. There we will bring you the latest updates on the Disney World closure and any new info you need to know. You can sign up here: Join our E-Mail Newsletter
Keep scrolling down for the latest updates and answers to all your questions about Disney World and how this closure affects you and your vacation. If we leave something out feel free to ask us in the comments section below. We will try our best to answer any questions you have about the Disney World closure.
Latest Disney World Closure News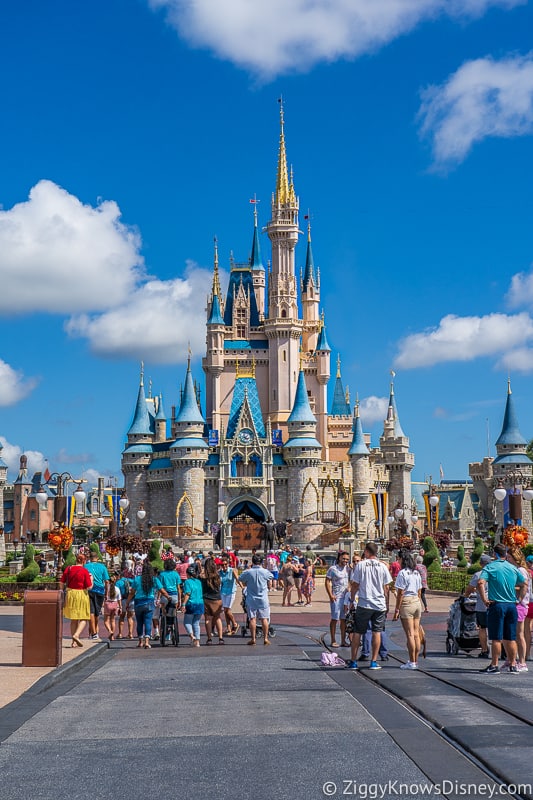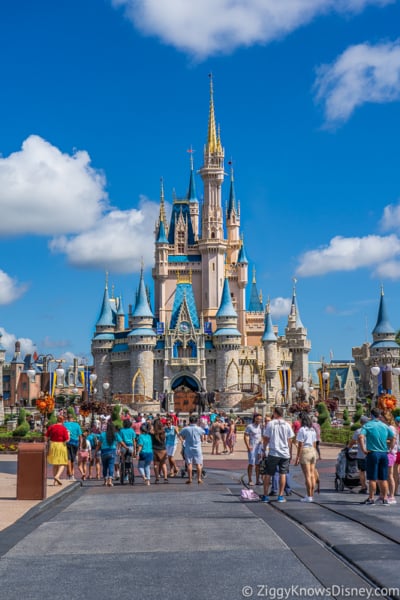 We've been closely monitoring the situation and the Disney parks ever since they were forced to close, and it's something that changes on a daily basis. This is one of the fastest moving situations we've ever seen face the Disney theme parks and therefore requires close attention.
In a move unlike anything that has ever happened in the history of Disney theme parks, Walt Disney World and all the Disney Parks and Resorts worldwide are now closed over this outbreak. Here are the latest updates on how everything is progressing.
NEWS 06/8/20 – Walt Disney World Swan & Dolphin Hotels Staying Closed through July 29
The Walt Disney World Swan & Dolphin are extending their closure through July 29, 2020, due to the current health crisis.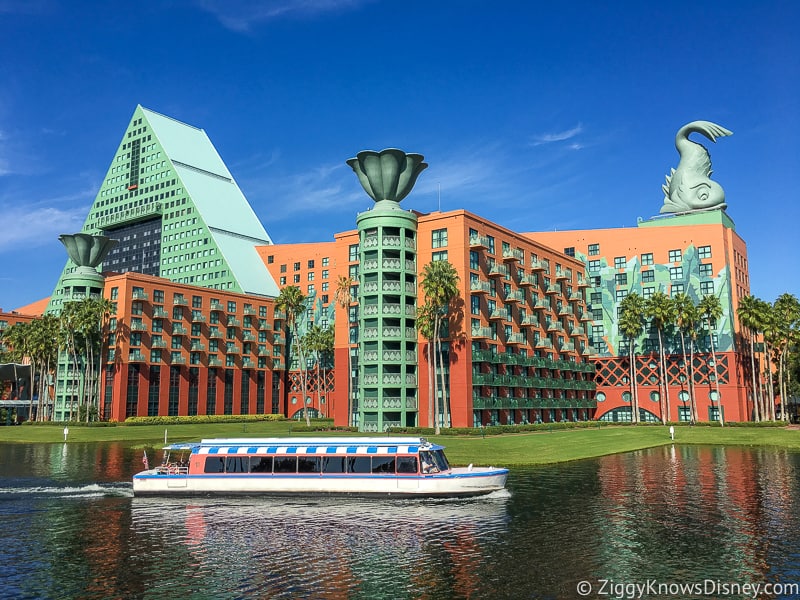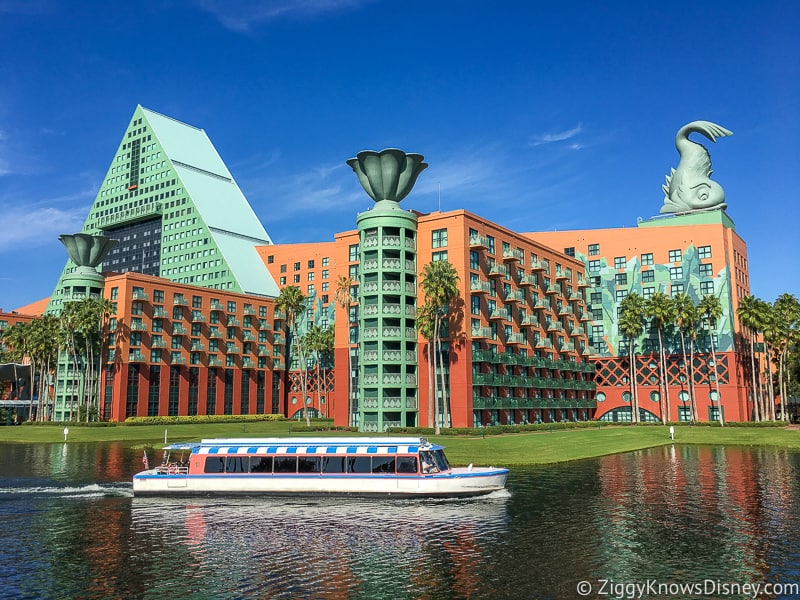 The official site updated its statement to reflect the new closure dates. Previously the Swan & Dolphin were scheduled to reopen on July 6. DVC resorts around Walt Disney World are starting to reopen on June 22.
Instead, guests hoping to stay there will have to wait at least another month until July 29.
Here is the official statement from the Swan & Dolphin:
"In order to better serve our guests during the temporary closure of Walt Disney World Theme Parks and hotels, the Walt Disney World Swan and Dolphin will close effective Tuesday, March 24, 2020, at 12:00 pm EST through July 29, 2020.
For guests with existing reservations for any future arrival date, including reservations with pre-paid rates that are typically more restrictive, we will allow full changes or cancellation without a charge up to 24 hours prior to arrival, as long as the change or cancellation is made by July 29, 2020. Please note that any changes to existing reservations will be subject to availability and any rate differences.
For guests making new reservations for any future arrival date, including reservations with pre-paid rates, from today until July 29, 2020, we will allow the reservation to be changed or canceled at no charge up to 24 hours before your scheduled arrival date. Please note that changes to the reservation will be subject to availability and any rate differences.
Please note that this policy does NOT apply to travel associated with a group booking. Guests who booked via online travel agents or other third-party travel professionals are advised to contact their booking provider for information on their policies.
We will continue to make adjustments to our operations as appropriate and look forward to welcoming guests back as soon as it is advisable. We appreciate your patience and understanding."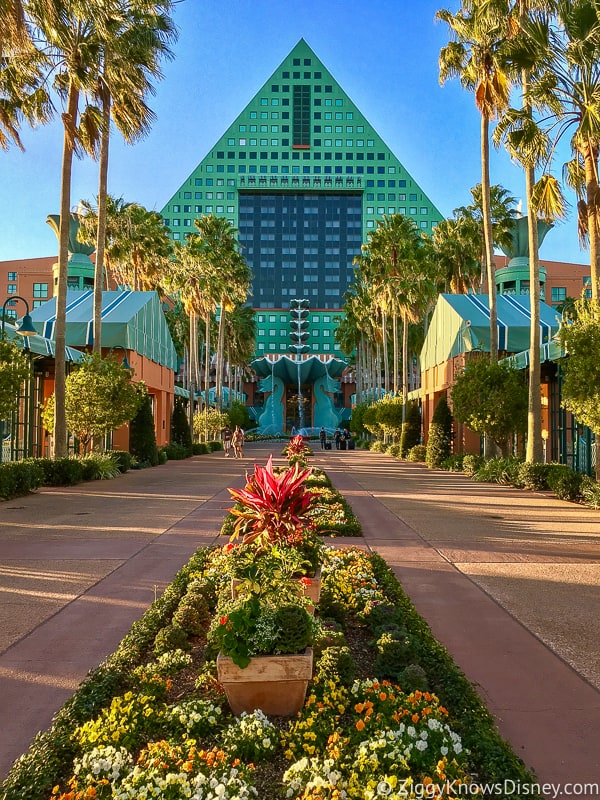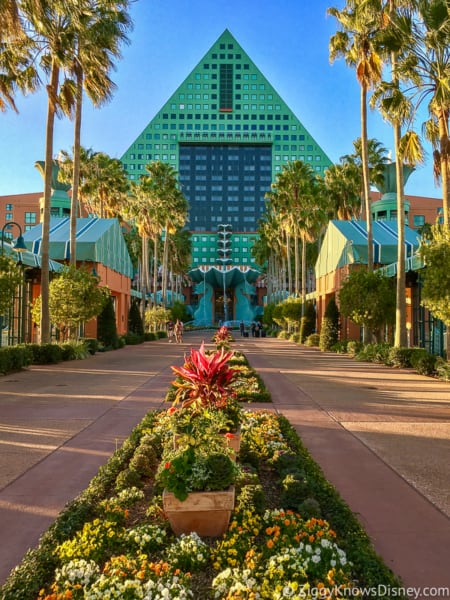 Seeing as how Disney still isn't allowing new hotel reservations besides DVC members, many guests were hoping to book a room at the Swan & Dolphin in order to be on property for the Disney World reopening.
Those people unfortunately will now have to make other plans. We also want to point out that the Swan & Dolphin haven't said they are definitely reopening after July 29, just that the closure will be until then. They could still move it back further if they still aren't ready.
Stay tuned for more info soon.
NEWS 06/1/20 – Disney World Starts Annual Passholder Refunds
After months of closure, annual passholders have been wondering when they will start getting refunds on their payments during the Disney World closure period. Well, now Disney has started giving more answers and issuing refunds.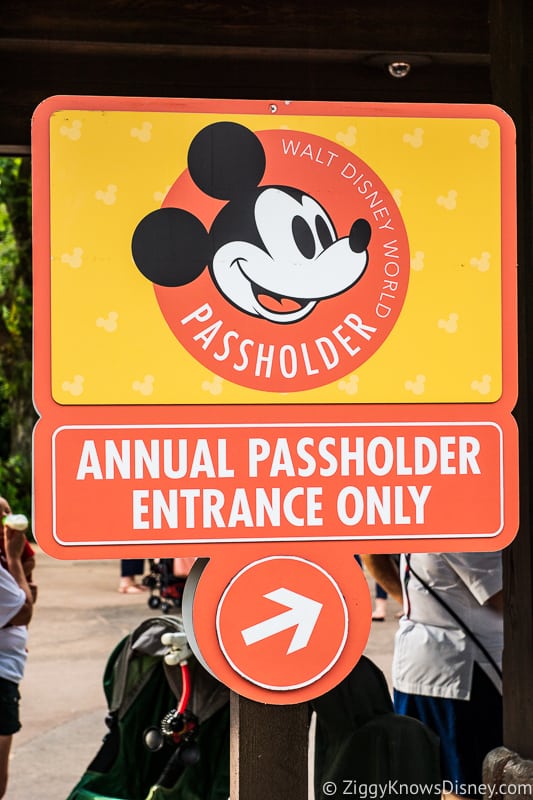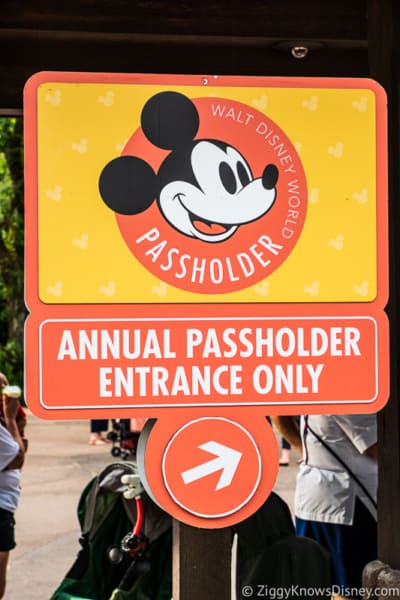 Since the State of Florida has given the go-ahead to start reopening Walt Disney World, including a reopening date, Disney can move ahead with giving refunds and even extending annual passes through the closure period.
Annual Passholders Who Have Paid in Full – All active Walt Disney World Resort theme park and water park Annual Passes will be extended for the number of days the parks are closed. The new expiration date will be reflected on the Annual Passholder's account prior to the reopening of the parks.
Passholders will also have the option of receiving a partial refund for the closure period. To do this, contact V.I.PASSHOLDER Support at (407) 939-7277.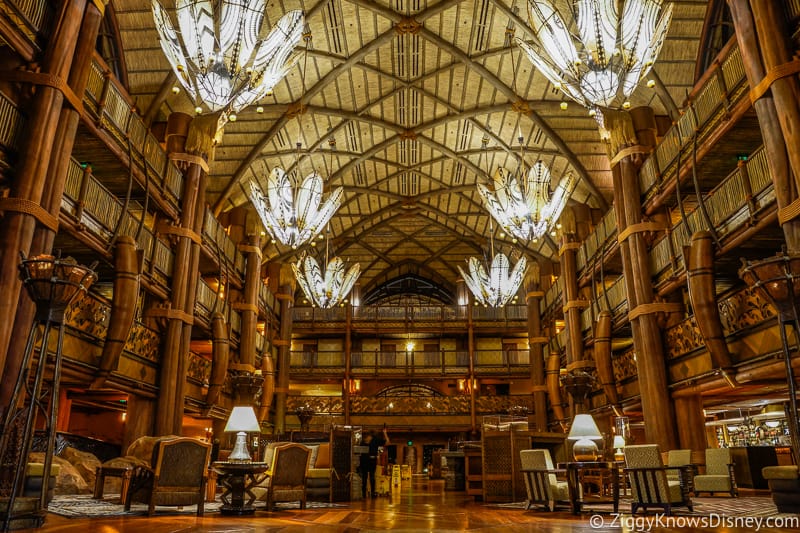 Annual Passholders on a Monthly Payment Plan –
Disney World Annual Pass payments have been waived dring the closure period.
Disney will retroactively issue refunds for payments made between March 14 through April 4, 2020.
Payments will resume once the parks reopen.
Annual Passes on a monthly payment plan will not be extended and will expire on the original expiration dates
If guests on the monthly payment plan would like to have their annual pass expiration date extended, they can choose to extend it. Payments will continue after their original expiration date for the amount of time the parks were closed.
To request this alternative option, contact V.I.PASSHOLDER Support at (407) 939-7277.
For both types of annual pass, the new expiration date will be reflected on the Annual Passholder's account prior to the reopening of the theme parks.
NEWS 05/27/20 – Disney World Reopening July 11, More Cancelations to Come
Disney has just announced that it is starting its phased reopening on July 11 with Disney's Magic Kingdom and Animal Kingdom, followed by EPCOT and Hollywood Studios shortly after that.
Disney hasn't yet announced its cancelation plans for those with reservations starting before July 11, but we expect them too shortly. We'll update you as soon as we have more info.
NEWS 05/21/20 – Disney World Cancelling Guest Reservations Through Mid-June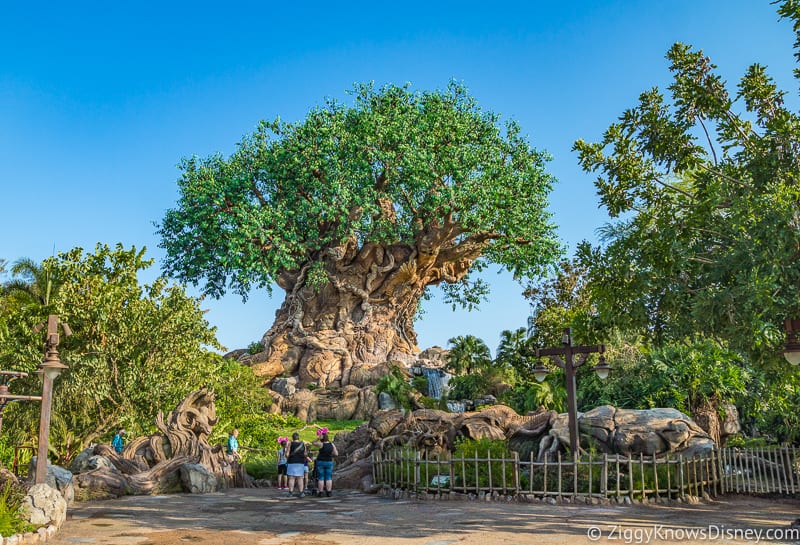 No one expects Walt Disney World to reopen before July at this point, and Disney is starting to make that more and more official each day. Up until this week, guest reservations were only canceled through June 6 but Disney has now started canceling guest reservations through at least June 13.
Emails have been sent out informing guests of their cancellations and refund options. Guests with canceled reservations have the option to get a refund or reschedule their trip to a later date. We have all the instructions on how to do that further on in this article.
Here is the official statement from Disney:
"In keeping with our focus on the well-being of our Guests and Cast Members during these rapidly changing times, Disney Resort hotels and theme parks at Walt Disney World Resort are currently closed until further notice.
Your upcoming travel dates are impacted by these closures. You have the option to modify or cancel your Disney Resorthotel reservation or Walt Disney Travel Company package up to your original check-in date. If no action is taken, we will process any refund due to your original form of payment if a payment had been made. If you did not book through Disney directly, please contact your Travel Professional. Note that cancellation fees imposed by third-party suppliers, including airlines and rental cars, as well as nonrefundable products like travel protection plans, are deducted from refundable amounts for Walt Disney Travel Company packages.
If you wish to reschedule your vacation for a later time this year, please call 407-939-4251 or your Travel Professional.
Rest assured, we will continue to monitor the situation and make timely decisions based on expert guidance. For the latest information, please visit DisneyWorld.com/Updates.
We thank you for your continued understanding, and we hope to see ya real soon!"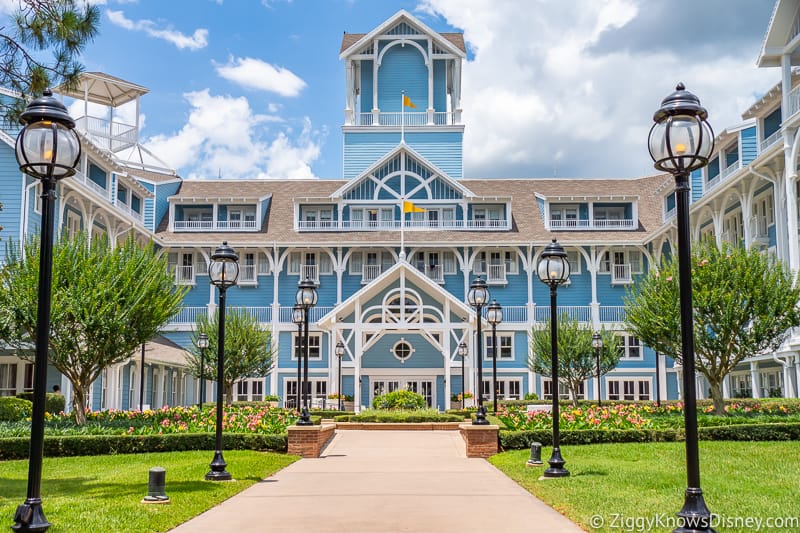 This was expected as Disney World isn't ready to start accepting guests yet, and will be closed for a while longer. This also comes after the news in that Walt Disney World is now not accepting new reservations until July 1, 2020.
Disney World has also cleared out their park calendars and events on their official website through June 13. A current look at the current calendar for June still shows nothing taking place in any of the parks through June 13 so far. That could still get updated as Disney continues making reservation cancellations.
As the weeks go on we will be hearing more from Disney and getting a better idea about how long they plan on being closed for. Universal Studios is planning on opening June 5 to the public, but Disney is a bit behind them. Don't be surprised to see more reservations canceled into throughout the rest of June and possibly beyond.
Stay tuned as we'll be updating you with more soon.
Walt Disney World Closure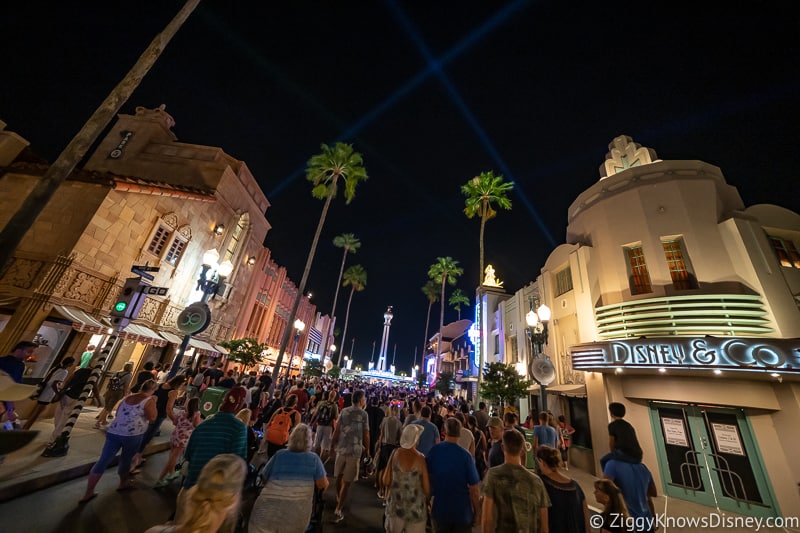 (UPDATED 5/7/20): Walt Disney World is officially closed indefinitely.
Disney Springs Reopening in Phases Starting May 20
As of 05/7/20, there have been more than 3,800,000 confirmed cases, and that number is growing every day. Because of this worldwide situation, Disney has been forced to temporarily shut down all of its theme parks worldwide for a time, including Walt Disney World.
The Disney World closure has recently been extended as the original closure was through March 31. Obviously, with travel restrictions and the current health situation still not resolved, Disney Would is not yet ready to open back up.
Just to say Disney World is closed is a crazy thought and something that has left us speechless after finding out this news.
Just before the closure, Disney had gone to lengths to add hand sanitizing and washing stations around the theme parks. Even just recently Disney World added those locations into My Disney Experience to give guests the most information possible for their safety.
Here we are now after months, and the parks are still closed for the time being. We will be updating you over the coming days and weeks as we process any new information that comes in.
We know you are concerned about your vacation and what all this means for you and your family and we go into all that for you below. Again, more details will be coming soon, so for now, just relax and be patient as Disney sorts everything out. You will be taken care of for sure.
Now let's see what we know so far about the closure of Walt Disney World…
What Is Closed in Disney World?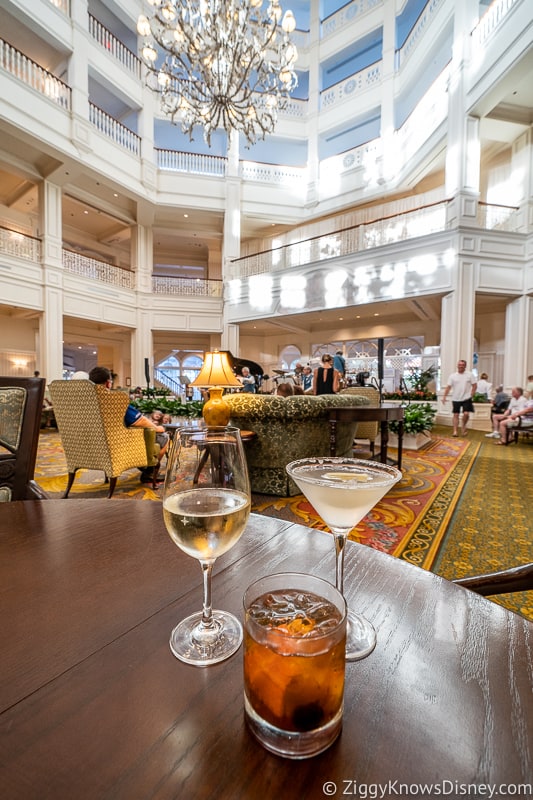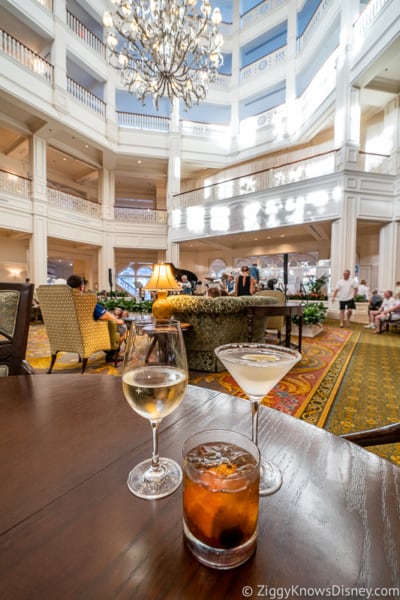 The closing of Walt Disney World didn't happen all at once but in phases. But as of this writing, almost EVERYTHING in Disney World is now closed. The official word from Disney is that Disney World is closed indefinitely until further notice. At this time it looks like that it will be closed at least until June.
However, we do have some encouraging news that starting May 20, Disney Springs will be reopening in phases. That at least is a step in the right direction.
Let's break it all down for you…
Official Statement from Disney
Here is the latest official statement from Disney about the closure of Walt Disney World and the other parks: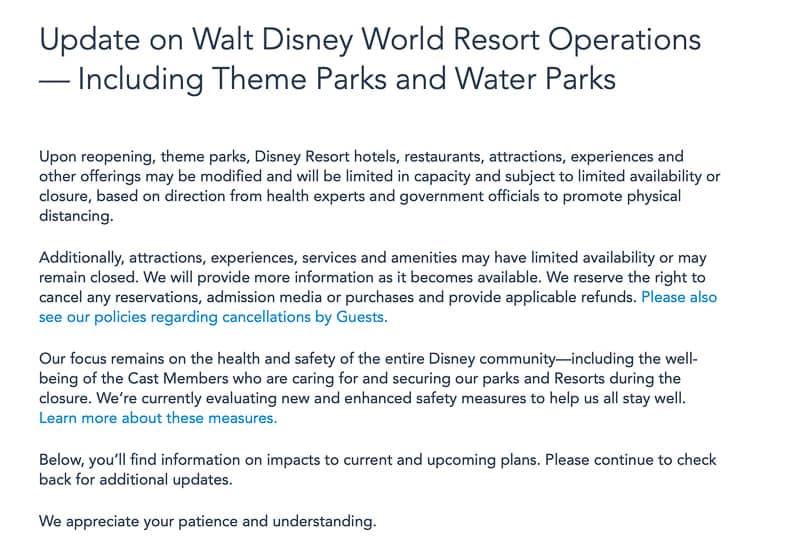 We expect more statements in the coming days so stay tuned for those.
Theme Parks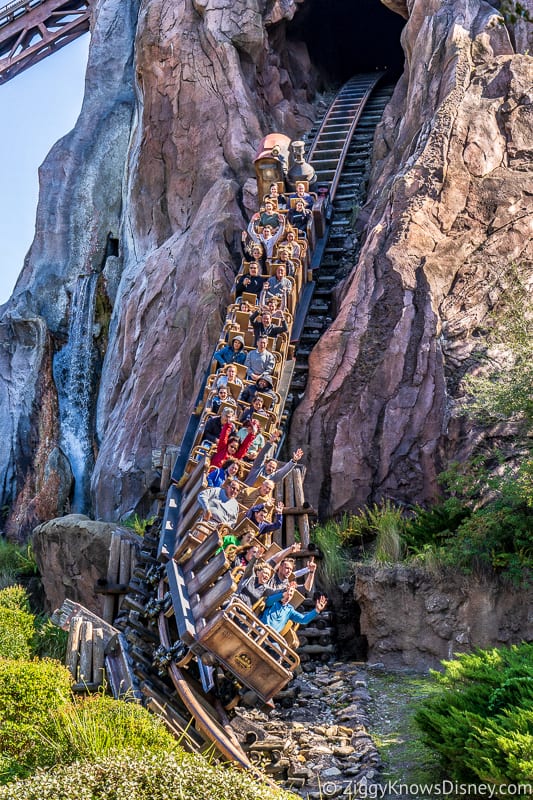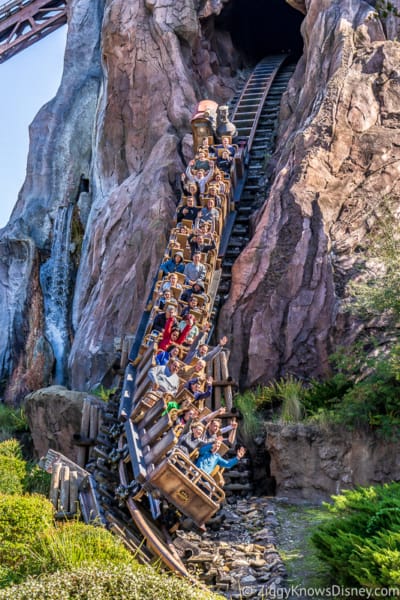 Starting on Sunday, March 15, all the Disney World theme parks were temporarily closed and will remain that way indefinitely. This includes:
Disney's Magic Kingdom
EPCOT
Disney's Hollywood Studios
Disney's Animal Kingdom
The water parks, Typhoon Lagoon and Blizzard Beach are also closed.
This seems logical as the virus spreads by being in close contact with people and theme parks do not exactly give you tons of personal space. Staying in lines for hours with people only inches away from you is not a good idea right now.
Resort Hotels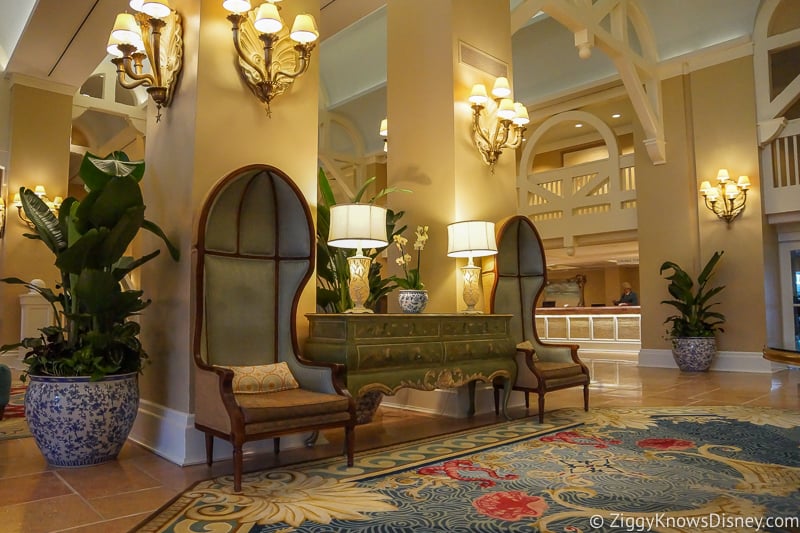 At least for a few days, the Walt Disney World Resort hotels stayed open and didn't close immediately as the theme parks did. The Disney World Hotels closed on March 20, 2020, and will remain that way without a reopening date at this time.
They couldn't shut down the hotels the same day as the parks because Disney knew that people couldn't just up and leave with only 2 days' notice. Time was needed to change travel plans and get back home and this at least gave them time to do that.
Why did they close the hotels? It doesn't make sense to keep them open once the current group of tourists is gone seeing that no one else will be coming to Disney World until it opens back up. It also would cost way too much money to keep giant facilities like this running so closing is the only option.
Disney Springs, Restaurants & Other Facilities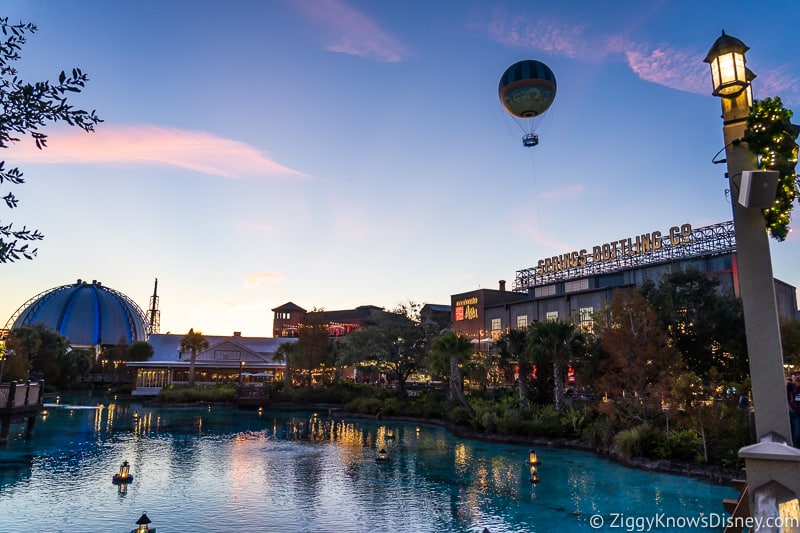 (Update 5/7/20) – Disney Springs is Reopening in Phases Starting May 20
Like the hotels, Restaurants and Shops throughout Disney World have all been closed during this period. This includes Disney Springs and the restaurants and shops there.
However, Disney has just announced that starting May 20, Disney Springs will be reopening in phases. Some third-party stores and restaurants will start reopening at that time, with limited availability and new safety measures in place. We will keep an eye on this to see how it goes.
Facilities like The Wide World of Sports are also going to be closed.
Basically, the only things that have remained open during this period are the golf courses. As of this writing, Disney's Palm, Magnolia, Oak Trail, and Lake Buena Vista Golf Courses are all still operational as well as FootGolf. This might change though so stay tuned.
Transportation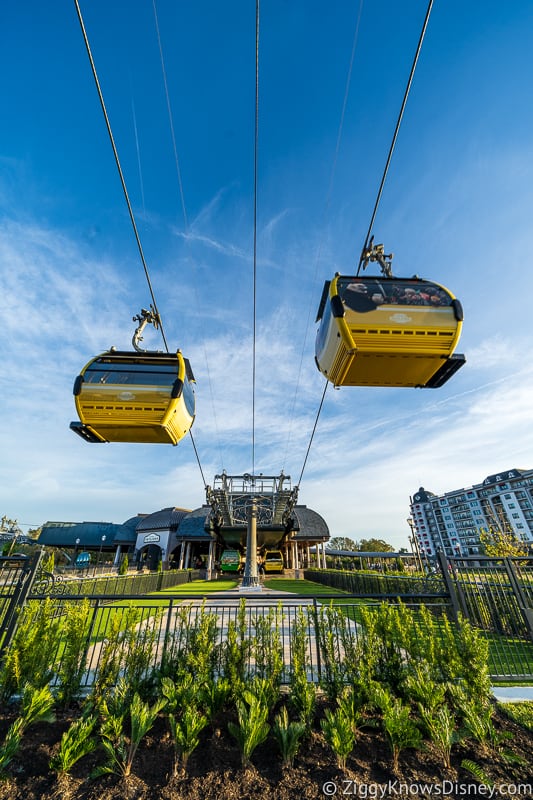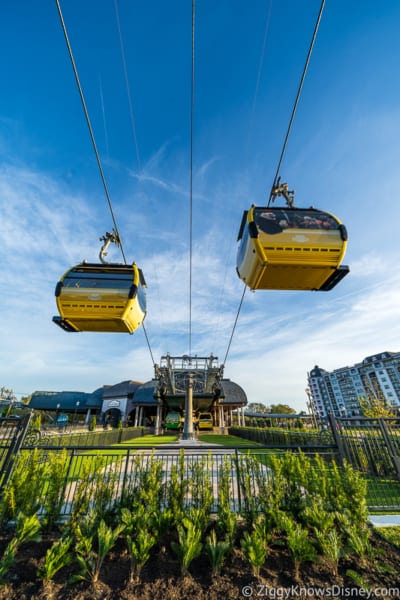 All forms of public transportation in Walt Disney World have now been temporarily suspended starting March 18, 2020, through the foreseeable future.
The following Disney World Transportation systems are closed as of 5/7/20:
Buses
Monorails
Ferries and Boats
Right now without guests in the parks, on-site transportation in Disney World will remain suspended until the resort reopens. Some forms of transportation were running through March 18, but the operations schedules have changed. Here is the current status of all forms of transportation until the final suspension:
Buses –
There are no buses in service at this time.
Monorails –
Monorails are not running at this time.
Minnie Van Service –
Minnie Vans are not running at this time.
Disney's Magical Express –
After running until the last Walt Disney World guest went home on March 20, Disney's Magical Express is now temporarily closed and is no longer going to Orlando International Airport until the resorts reopen.
Officially, all the transportation in Walt Disney World will be suspended indefinitely. Disney isn't saying how long this Walt Disney World closure will last until. The reality is that transportation will open up again when the parks do, and at this point, we have no idea when that will be. More on this later.
Refunds and Canceling Reservations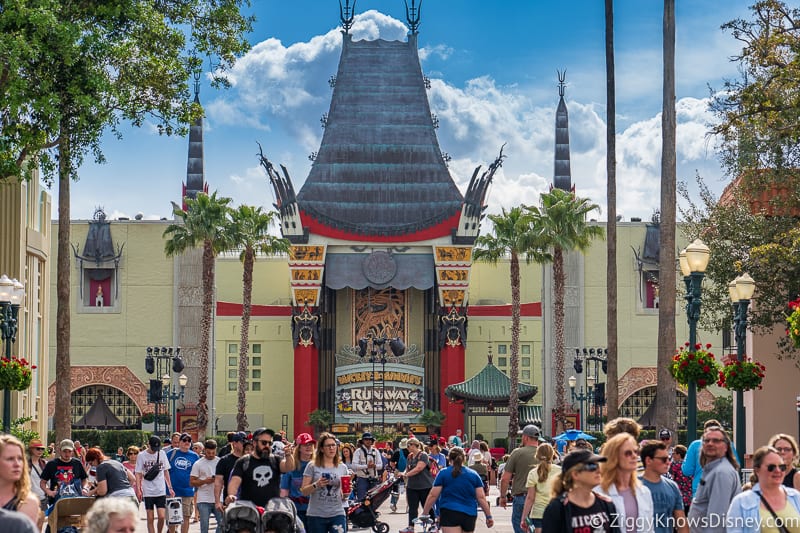 Thankfully, Disney World is being more than generous with their refund policy and allowing guests to cancel their vacations without any penalties or fees. This makes it easy for guests to either cancel or modify their vacation plans.
If you want to get a refund for your Disney World trip, you have two options:
Cancel and get a refund
Reschedule your trip
Below we are going to go into the options you have in greater detail. Before we start, keep in mind that during this closure period, the operators at Disney World are extremely busy with calls from other guests like you that are looking for more information.
If you do call, expect long wait times and just to be as patient as possible as this is a trying situation for everyone involved.
How You Can Cancel Disney World Reservations and Get a Refund:
You can call Walt Disney World at (407) 939-5277 to cancel your booking or reschedule.
You can cancel or modify your plans Online on the Disney World Website.
Even better, if you booked your trip to Disneyland through a travel agent, then we recommend you contact them first, and they will take care of the necessary changes for you.
The best part is if you have a vacation scheduled during the closure period and you booked it through Disney, then no action is required on your part. Disney will automatically refund you your money to the form of payment that was used at the booking.
We're happy Disney is making these adjustments for guests as many have been thinking about changing their travel dates to a later time. Disney is very good in situations like this as they have shown a willingness to work with travelers in the past.
Vacation Package Refunds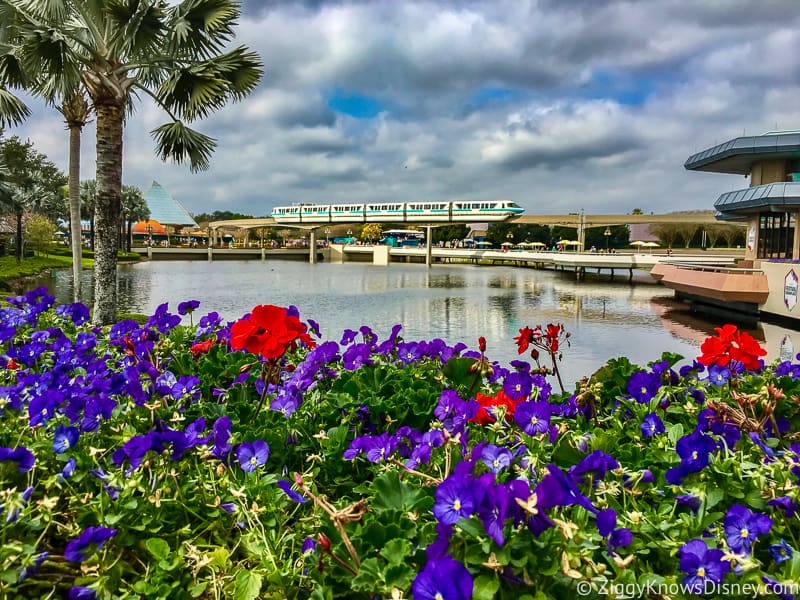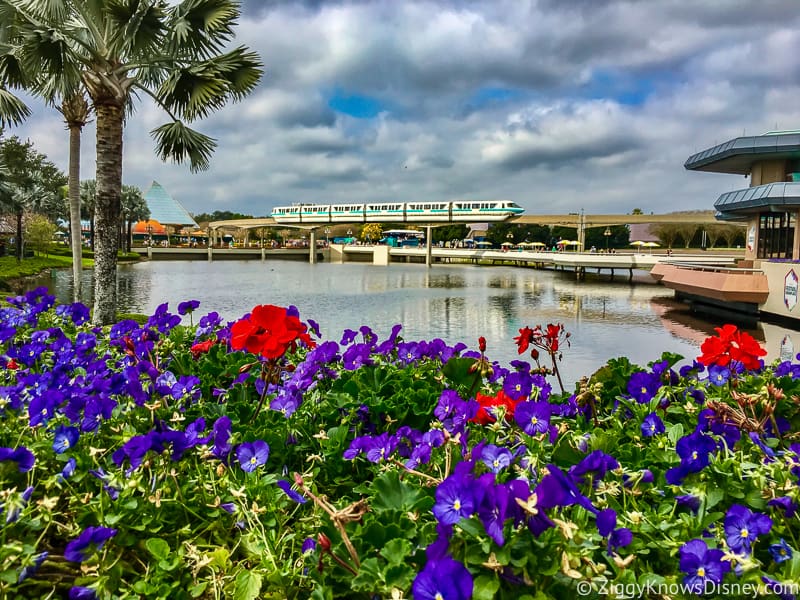 Guests who have a Walt Disney World vacation package already booked for stays during the closure period, and have not checked in, can either modify their original reservation and change it to another date, or cancel the reservation for a full refund.
Right now Disney has lifted all fees and penalties for resort guests with stays from now through June 30, 2020.
If you booked your trip through Disney directly, this doesn't even require action on your part. If no action is taken before your scheduled arrival date, Disney will automatically refund your money to the original form of payment within 7 days of the original check-in date.
Even though Disney should refund you automatically if you know you are canceling your trip, we find it's better to call and get things taken care of right away and it gets the process moving quicker, which means you get your money back quicker too.
If you booked your vacation through a travel agent, contact them to make sure a refund or change is given. If you booked through another source (3rd party online), then you will need to contact them for a refund.
If airfare was booked separately, guests are responsible for any change or cancellation fees moving the dates might occur.
I Have a Vacation Planned In the Next Few Months. What Should I Do?
You don't HAVE to do anything at the moment. Disney is refunding all vacation packages and hotel rooms through at least June 30, 2020. If you want to wait and see what happens in the meantime, you are welcome to do so.
If the Disney World reopening date gets pushed back and is closed when you have a reservation, Disney will extend the refund policy to accommodate the guests affected and you will get your money back. However, by the time your vacation comes around, Disney World may be open, in which case you can choose to continue on with your vacation if you like.
With Disney World currently not accepting any new reservations until June 1, we don't think you are likely to take your vacation if you have one planned for April or May. If you already know your new vacation dates, then you can go ahead and reschedule them at your convenience. You might as well get a jump on other guests.
Disney is also giving a special incentive to guests who rebook their vacation from June 1 through September 20, 2020. This package includes hotel, park tickets and the Disney Free Dining plan.
We are waiting for more clarity on this story so stay tuned…
Theme Park Ticket Refunds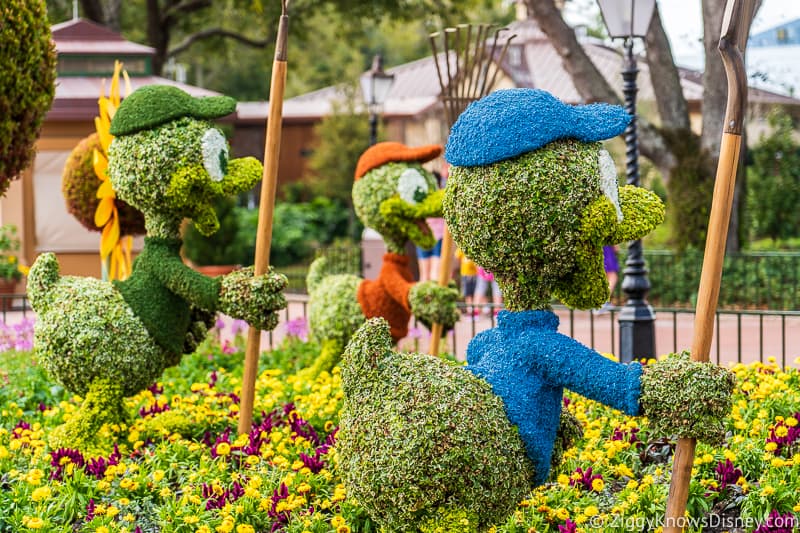 If you have a Disney theme park admission, you can also get a refund.
Multi-Day and Single Day Tickets – Any multi-day tickets with unused days on them or date-specific theme park tickets during the closure period (tickets dated from March 12, 2020, through the end of the closure), will be automatically extended to use on any date before December 15, 2020.
If you are unable to visit Disney World before December 15, you can transfer the value of the previously purchased tickets toward the purchase of a new ticket at a date in the future.
Florida Resident Discover Disney Tickets – If you have purchased the Florida Resident Discover Disney Tickets, they are still valid through July 31, 2020.
Hotel Room Only Refunds
Full refunds are given to guests who have a hotel room booked at Disney World during the closure period. Guests can cancel or reschedule for a future date with no penalty fees.
If no action is taken, Disney will automatically refund your money to the original form of payment within seven days of the original check-in date.
Disney has also waived any fees and penalties for cancellations or rescheduling for hotel arrivals from now through June 30, 2020.
If you booked your vacation through a travel agent, contact them to make sure a refund or change is given. If you booked through a third-party, then you will need to contact them for a refund.
Dining Reservations & Other Experiences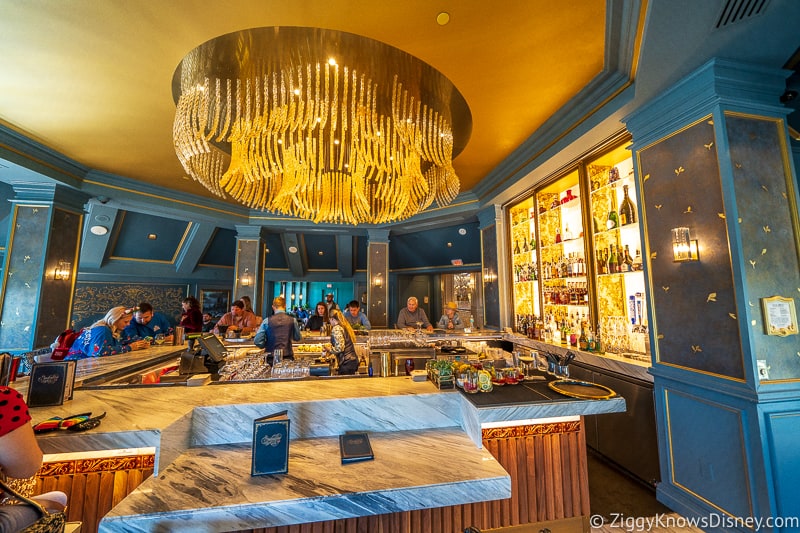 Besides tickets and vacation packages, you are probably wondering about what will happen to other experiences you have booked like dining reservations, etc. Here is what we know so far…
Pre-Paid Dining Reservations – Any dining reservation with a date during the closure period that was pre-paid will be fully refunded. This will apply to future dates if Disney World doesn't open by March 31.
Pre-Paid Experiences – All other pre-paid experiences in Disney World (fireworks cruises, special events, etc) during the closure period, will be fully refunded to guests. This will apply to future dates if Disney World doesn't open by March 31.
Dining Reservations with Credit Card Required at the time of booking – Any reservation that required a credit card at the time of booking will not incur a no-show fee during the time Disney World is closed. Guests can also cancel dining reservations at any time with no fees.
Special Events
All Disney World hard-ticketed events or other special events during the closure time have been canceled and therefore you get a refund. Disney will automatically refund your original form of payment.
This counts for all special events from March 16 through the end of the closure.
Hard-Ticket Events – If you have purchased tickets to a Disney After Hours, Disney Villains After Hours or Disney Early Morning Magic event with a date during the closure period, your money will automatically be refunded to your original form of payment.
FastPass+ Reservations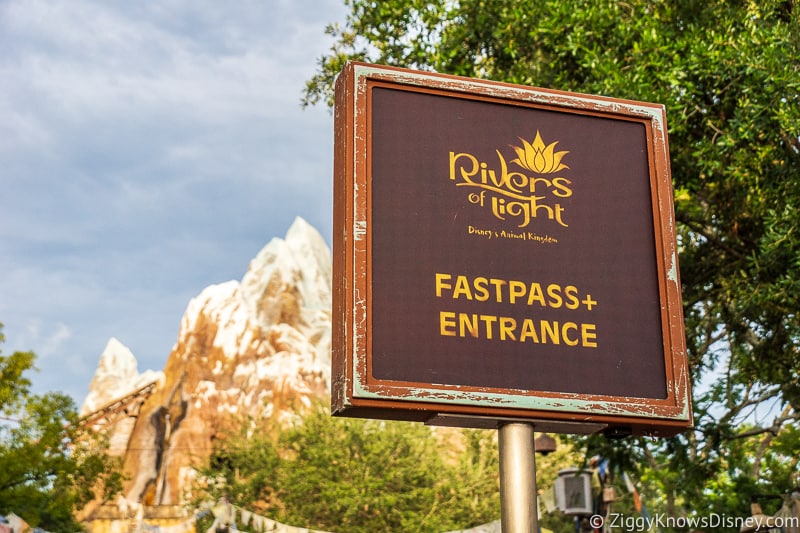 All FastPass+ reservations you have scheduled that fall during the Disney World closure period (March 16 through the end of the closure) will be automatically canceled for you. Unfortunately, there is no way to recover those FastPass+ selections for another date.
That means if you scored a hard-to-get FastPass+ selection like Flight of Passage, you'll have to try for new FastPasses when you decide on dates for your next vacation.
Cirque du Soleil – Drawn to Life
The debut for the new Cirque du Soleil show "Drawn to Life" has been suspended until further notice as the popular theater production company has announced it is laying off 95% of its workforce.
"Drawn to Life" is a Cirque du Soleil with the story based on Disney animation and was supposed to open previews on March 20, with the grand opening April 17, 2020. The Montreal-based company is only keeping on 300 staffers who will help to organize future shows and ticket sales.
Guests who had tickets to Drawn to Life will be contacted by the point of sale for a refund or rescheduling.
Memory Maker
There is also a refund available for Memory Maker. If you purchased Memory Maker as part of your vacation package, the money for it will be automatically refunded to your original form of payment.
If you purchased Memory Maker separately, you will not be given a refund, but an extension to use it at a future date.
runDisney Events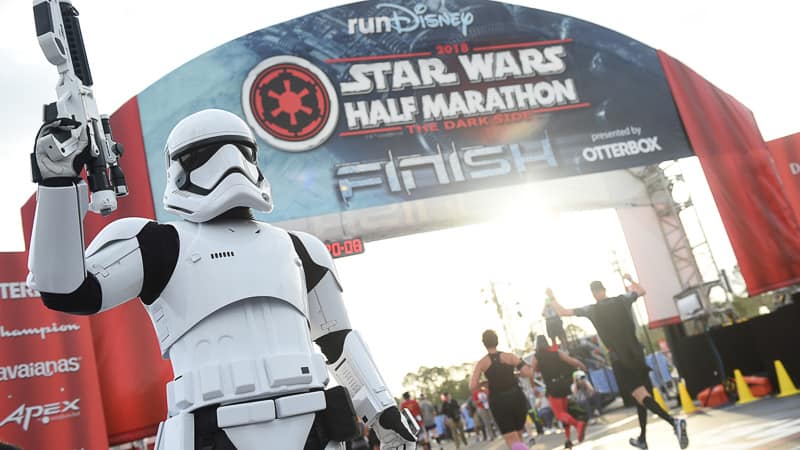 The upcoming runDisney Star Wars Rival Run Weekend scheduled for April 16-19 has now been canceled. Read our post on the runDisney events for more details about cancellations and refunds.
Airfare and Flights
If you didn't book your airfare through The Walt Disney Company (directly with the airline or third-party) you will need to contact them directly about their guidelines and any fees.
Southwest is one of our favorite airlines because they allow you to modify your travel plans without a fee. There are some other airlines like this so make sure to ask.
If you booked your airfare through a travel agent you should contact them to help you cancel or change your flight. This should help you save a lot of time and effort having to call Disney yourself.
Rentals
If you have rented a car, stroller, ECV or any other third-party rental, you will need to contact them and find out what can be done to modify or cancel your reservation and if refunds are given.
Annual Passes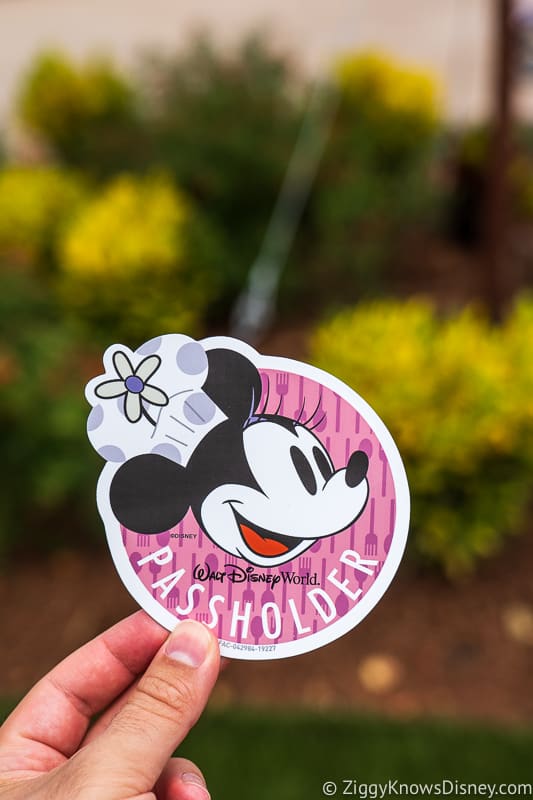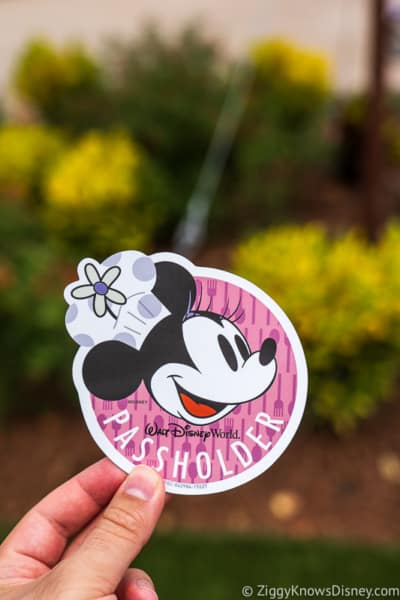 If you have a Walt Disney World Annual Pass, you now have some options available to you about extensions, holding payment or even getting a partial refund.
Annual Passes Already Paid in Full –
For guests who have already paid for their Disney World annual pass, there are 2 options available to you.
The default option is that your expiration date will be extended out by the number of days Disney World ends up being closed for. For example, if Disney World is closed for 60 days total, your annual pass will get an additional 60 days added on to it.
If you don't want to have your annual pass extended, you can get a partial refund based on the number of days you have remaining on it until expiration.
Before the latest update, annual passholders didn't have a choice and had their passes automatically extended, as in option 1.
If you want a refund, contact VIPASSHOLDER Support at (407) 939-7277. We expect the call volume to be heavy to patience will be appreciated while waiting.
Annual Pass Monthly Payment Plans –
This is another change because at first monthly payments for annual passes continued on like normal. Starting April 5, all monthly payments have been stopped and will not continue until the theme parks reopen.
Disney is also refunding all prior payments made during the time that Walt Disney World was closed from March 14 through April 4, 2020.
There is one important thing to note with this option. Annual passes will NOT be extended in this case, because you are now paying for fewer months than before and not a complete year. If guests do want their annual pass expiration to be extended once the parks open again, they can choose this option. In this case, payments will continue once the parks open until the full 12 months are paid.
These changes give people who are struggling in this economic downturn a chance to take some of that money tied up in their annual pass, and put it towards essentials like food and shelter. Good move by Disney.
Guests can contact V.I.PASSHOLDER Support at 407-939-7277. Again, expect heavy call volumes and long wait times.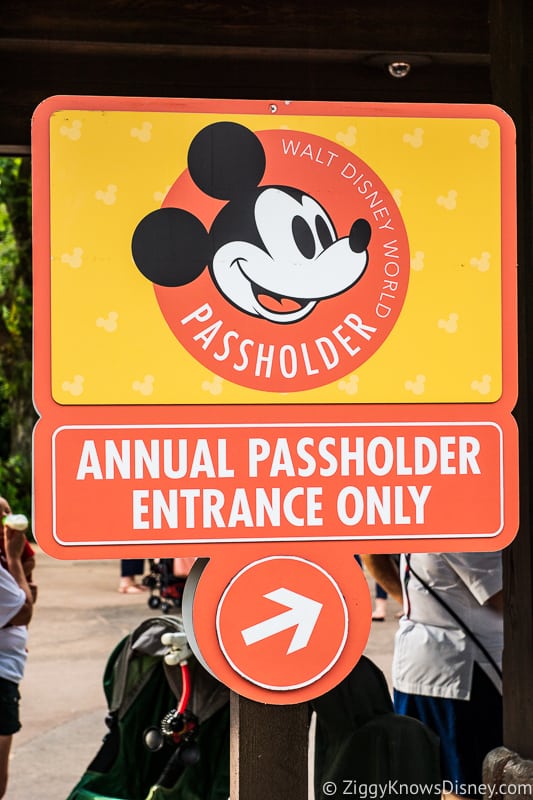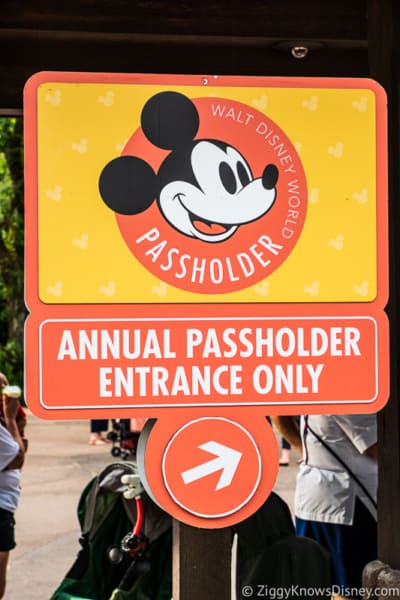 Renewals – If your Annual Pass renewal date falls during the closure period, you will also get an extension for time to renew.
As Disney gets a chance to update everything, all these changes will be reflected in your account online or in My Disney Experience.
Issuing Refunds – Now that we know when Disney World is opening back up, Disney has announced that they have started retroactively issuing refunds for annual passes on payments made between March 14 through April 4, 2020.
If you have any questions about refunds, contact V.I.PASSHOLDER Support at (407) 939-7277.
When Will My New Expiration Date Be Reflected?
Disney has not given an exact date when your annual pass will be updated with its new expiration date. All Disney has said to this point is that it will be updated sometime before the theme parks reopen.
Tables in Wonderland
Just like with the Annual Passes, your Tables in Wonderland membership will be extended by the number of days the parks are closed. If they are closed for 30 days, your Tables membership will also be extended by that amount.
Disney Vacation Club Points (DVC)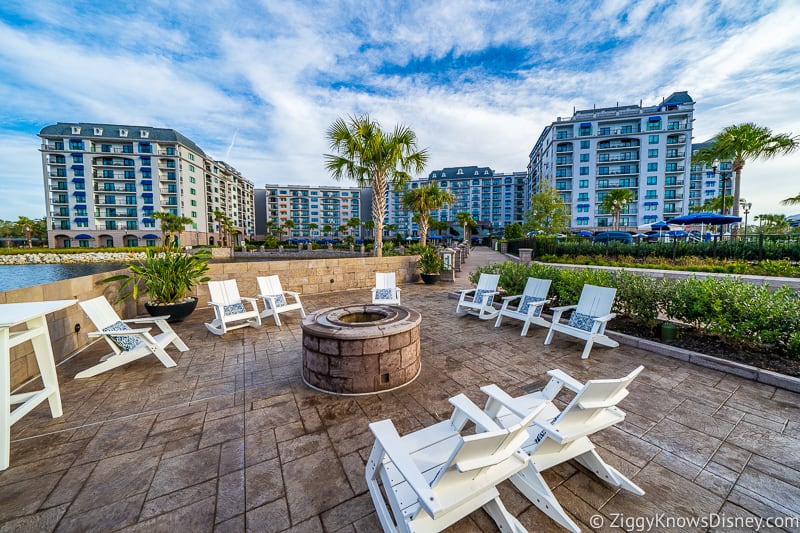 DVC members are also affected by the closures to the Disney parks and hotels. Almost all Disney Vacation Club properties have been closed since March 24, 2020, including:
Disney's Vero Beach
Aulani, A Disney Resort and Spa
Disney's Hilton Head Island Resort
All DVC properties in Walt Disney World and Disneyland
Disney is in close contact with the authorities in these locations and monitoring the situation.
What about your DVC Points?
If you are booked at a Disney Vacation Club Resort in Walt Disney World or a Disney Beach Resort during the closure period, you can get your DVC points back.
Guests are given the option to modify or cancel their Disney Vacation Club Resort reservation.
If no action is taken and the reservation falls during the closure period, the DVC points will be automatically credited back into their account within 7 days of their original arrival date.
Disney also recently shared this statement:
"As we have shared, Disney Vacation Club has lifted the close-in reservation cancellation restrictions and will return any of your points back as vacation points or reservation points without placing them into holding.
In the meantime, all points banking rules remain in place. While we understand the banking policy might create some frustration, please realize that this is in place to ensure that the membership as a whole avoids future inventory constraints."
Can I Cancel a DVC Reservation Past the Current Closure Dates and Still Get My Points Back?
Even if you have a DVC reservation past the current closure dates, you can still cancel your reservation and your points will not be placed into a holding account and they will be returned to the current year for use.
I Rented My Points from an Agency. What Now?
While most DVC-point agencies have strict no-refund policies, it's been noted that many are trying to work with guests to either reschedule or get a complete refund for the points bought. You'll have to contact them directly to see how they are handling this situation.
Canceling Disney World Vacation After the Parks Reopen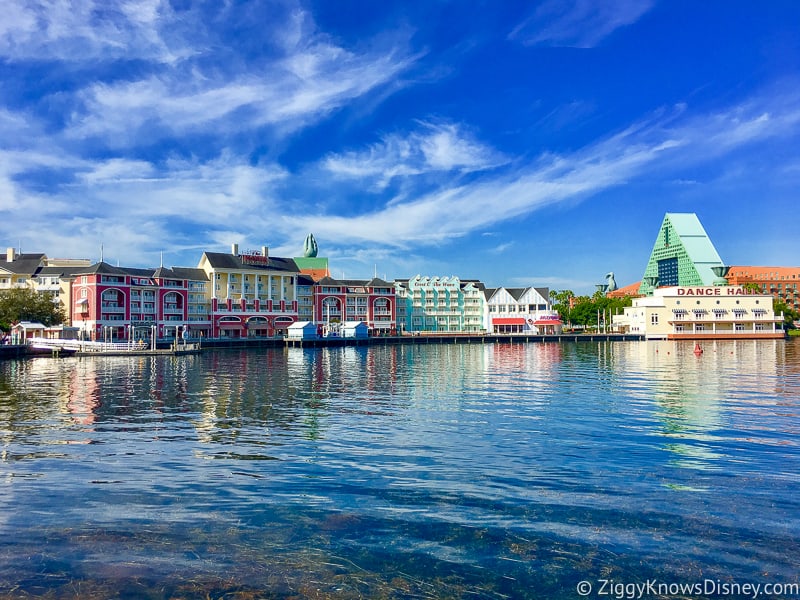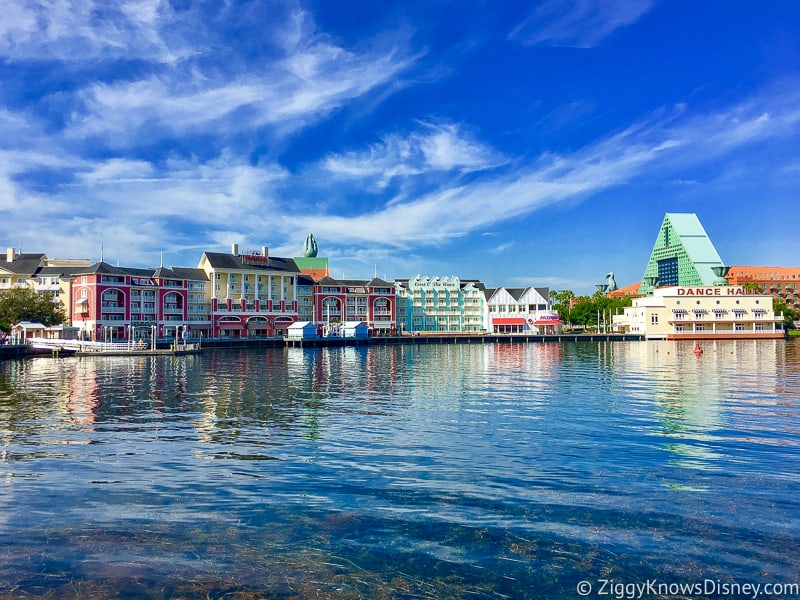 What if you have a Disney World vacation planned for dates months from now? Can you still cancel them and get a refund without penalty?
Right now Disney is allowing guests with a Walt Disney World vacation to get a full refund without penalty with check-in dates from now through June 30, 2020. They will then be able to choose another date in the future.
This applies to all guests who have booked directly through Disney or using a certified Disney Travel agent.
If you are still hoping to go on your vacation, you don't HAVE to do anything at the moment. If you want to wait and see what happens, you are welcome to do so.
If the Disney World reopening date gets pushed back past June 1, Disney will extend the refund policy to accommodate the guests affected and you will get your money back. Disney World may be open, in which case you can choose to continue on with your vacation if you like.
However, if you already know your new vacation dates, then you can go ahead and reschedule them at your convenience.
Rescheduling Your Trip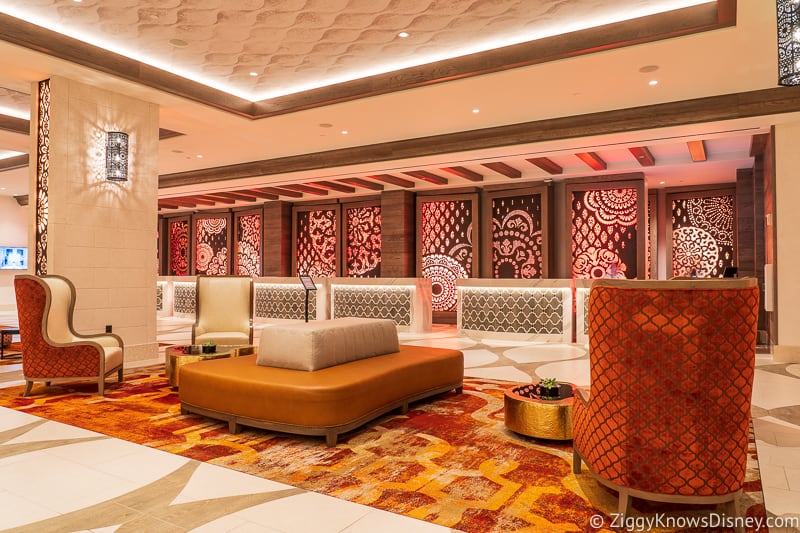 Just as with cancellations, you can also change the date of your Walt Disney World vacation without paying the normal $50 fee if you have a vacation booked from now to June 30, 2020.
This once again applies to guests who have booked their package through Disney. Keep in mind, of course, you will have to pay the difference in price if the package costs more on the date you choose.
We suggest consulting our post on the Best Times to go to Visit Disney World. There we rank every month from best to worst and help you to make the best decision based on all the factors like weather, crowds, events, etc.
More Tips For Rescheduling
We usually don't purchase travel insurance as it tends to be a waste of money. In this time, however, we would recommend it to whoever is planning a trip to Disney World or anywhere else for that matter. (Some of our readers have pointed out it's difficult to find at this point, so this depends on if you can find it available to you).
Make sure you get the right policy that lets you cancel at any time. That way you can get your money back even if Disney hasn't closed the parks.
Right now we don't recommend booking any deals that don't offer you a guaranteed 100% money-back refund. It's just too risky right now not knowing what is going to happen in the coming weeks.
Also, we highly recommend using a Disney travel agent when booking your trip. They can help you to deal with any room cancellations for you and will make your life a whole lot easier.
You also might want to consult our Disney Crowd Calendar for 2020 and 2021 which explains the dates to go when the parks are the least crowded.
Cast Members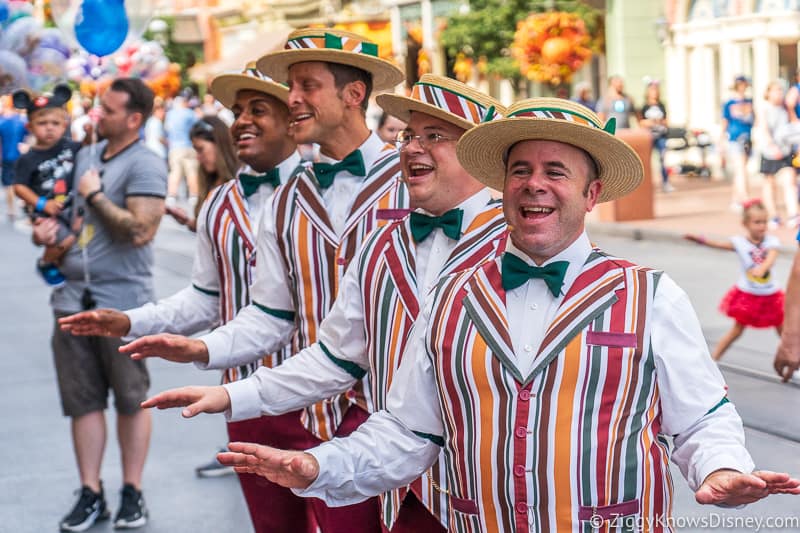 Of course, it's not only the fans that are suffering during the Disney World closure, more importantly, are the 10's of thousands of Cast Members who are now laid-off and don't have the means to provide for their families during this time.
For the first month+, Disney continued to pay cast members during their time away from work. They paid Disney World Parks and Resorts Cast Members who are through April 18, 2020.
Since then they've stopped paying Cast Members, only keeping the absolutely necessary cast members working at this time. The idea is to bring back as many of the laid-off cast members once the closure is over.
We know it's not easy for Cast Members nor for Disney at this time and we hope they can get back to work soon so they can begin to provide for their families once again.
Stay tuned for more info on the furloughed Disney cast members here.
Disney College Program
The College Program for Walt Disney has also been closed down at this time. Cast Members were required to leave their housing complexes by March 18 and they also had their internship terminated.
If you aren't familiar with Disney World's College Program, it essentially allows Disney to offer semester-long internships to students where they live and work in Walt Disney World as Cast Members. The students take classes while fulfilling their duties around the resort, gaining valuable work experience as well as a great addition to their resumes.
A sizeable number of the Disney World Cast Members are made up of students in the College Program and it's estimated at being somewhere from 10-20% of all Cast Members on property.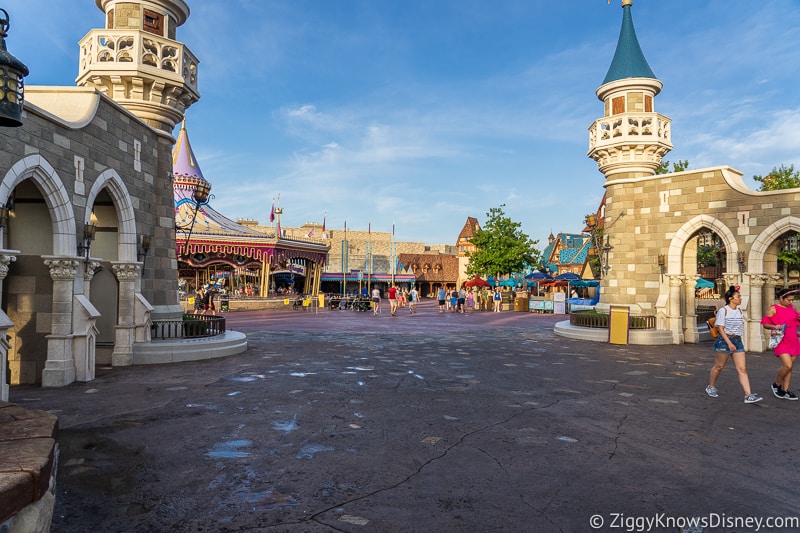 This no doubt comes as a major disappointment to all the students that were sent home as for many this was a lifetime dream come true. Unfortunately, this situation was out of Disney's hands and it didn't make sense to continue having them on property with everything shut down indefinitely.
These impacted participants are being paid through the end of March, and will also be given a successful completion program which will help in their future career pursuits. It's possible that Disney could eventually invite some of these students back to participate again in the future.
The next round of participants in the college program are supposed to arrive in May. Whether that actually happens will depend on when Disney World opens back up by May. Also with students in the college program making up such a big workforce in Disney World and them not being there in April, this is a pretty good sign Disney isn't intending on opening up before May.
We'll keep you updated on this story and especially for the next group scheduled to partake in the program.
Disney World Donating Food
What is Disney going to do with all that food they have now that there won't be any guests to eat it? Disney World has announced that they will be donating their food to the Second Harvest Food Bank of Central Florida.
Distribution Services team that oversees collection and delivery of donations to help the community and share surplus food inventory like fresh salads, greens and expertly cooked hot items with the Second Harvest Food Bank of Central Florida.
This food includes excess fruit, vegetables, packaged goods, dairy and banquet meals. This is a cause that Disneyland is already familiar with having donated over 20,000 meals to Second Harvest last year alone.
Disney World Construction & Maintenance During the Closure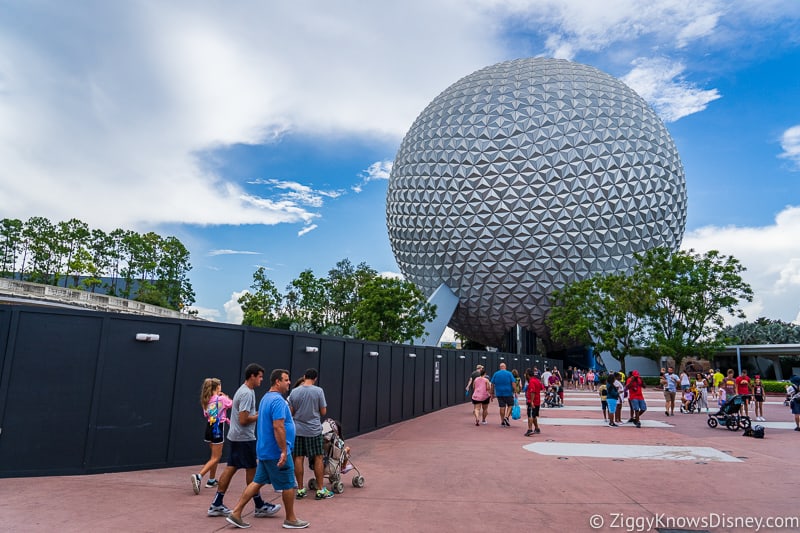 While we were hoping that one positive thing from closing the Disney World theme parks would be that it might give Disney a chance at some well-needed maintenance on the various attractions, it doesn't look like that will be the case.
Right now all Walt Disney World Construction projects have been suspended until further notice. That means that projects like the TRON coaster, Guardians of the Galaxy coaster, and Remy's Ratatouille Adventure have all come to a stop at this time.
It would have been nice to see these projects continue, but now since they are suspended, it will no doubt push back expected opening dates for these attractions. How long depends on the amount of time Disney World is closed for.
Disney CEO Bob Chapek has also recently commented on the various projects going on and said that Disney will be spending $900 million less than originally planned towards construction and refurbishments in 2020. This is cut back some expenses and help correct the company's financials.
Chapek also said that some of the new projects will get budget cuts and come will be canceled altogether.
It's too bad they can't continue working on maintenance at least during the closure. It would give them a chance to prioritize some of the bigger E-Ticket attractions (Big Thunder Mountain, Haunted Mansion, etc) to be worked on now while the parks are closed and then concentrate on the less popular rides once the parks reopen where there would be fewer complaints from visitors.
It's a little different than the construction because the construction teams usually come from outside companies whereas maintenance is usually Disney staff. However, given Disney's latest budget cuts, it doesn't look like much would be going on at this time.
Hopefully, we get some clarity soon from Disney about which new attractions have been affected and potentially cut.
Read our detailed post about the construction projects in Disney World to see all the projects that have been temporarily stopped.
Stay tuned for more info soon.
Other Orlando Theme Park Closures
As of this writing, pretty much all other theme parks in Orlando are also closed due to the recent situation. Other Orlando theme park closures include:
Universal Studios and
Universal Islands of Adventure
SeaWorld Orlando
Discovery Cove
Legoland Florida
Gatorland
Fun Spot America
Most of these are closed through at least the end of May, but that could easily get pushed out further as the days go on.
When is Disney World Reopening?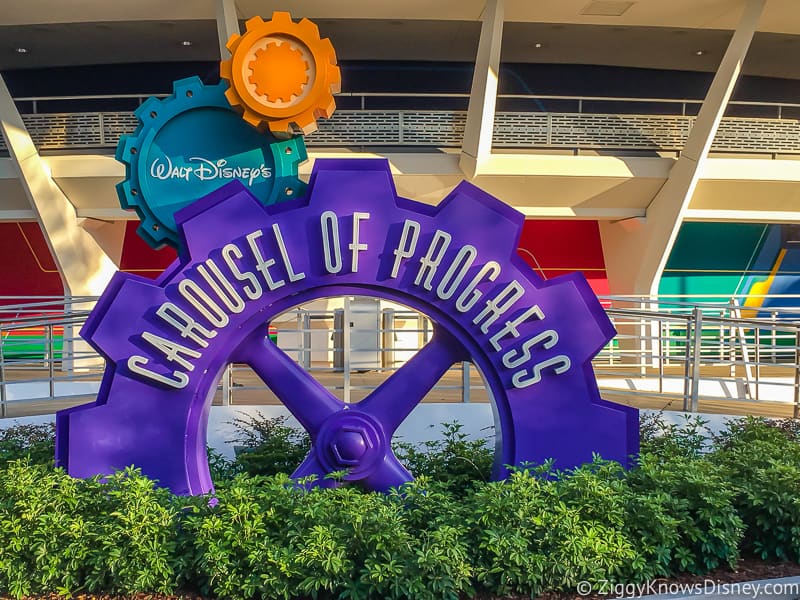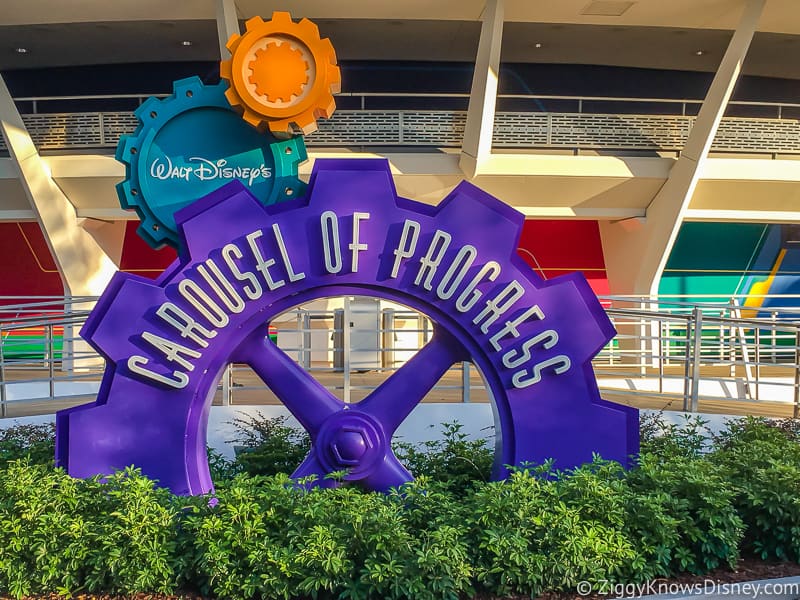 (UPDATED) – Walt Disney World is starting a phased reopening on July 11.
The big question on everyone's mind is "When is Walt Disney World Reopening, and How long is it staying closed?"
This is the million-dollar question, but unfortunately at this time, it's impossible to answer with any accuracy.
Right now Disney World is officially closed indefinitely. That means they don't have a reopening date set at this time. The reality is that no one actually knows how long Dinsey World will be closed for. "Indefinitely" is an ambiguous expression and leaves much up to the imagination. We are looking at a long closure, probably months.
We've already had the reopening date for Walt Disney World pushed back once as originally they said it would be closed through "the end of March." Then with their latest update, Disney has said that there will be no new reservations before June 1. We hope that's as far as the closure lasts, but since we are nowhere near the end of the situation, it could also happen again.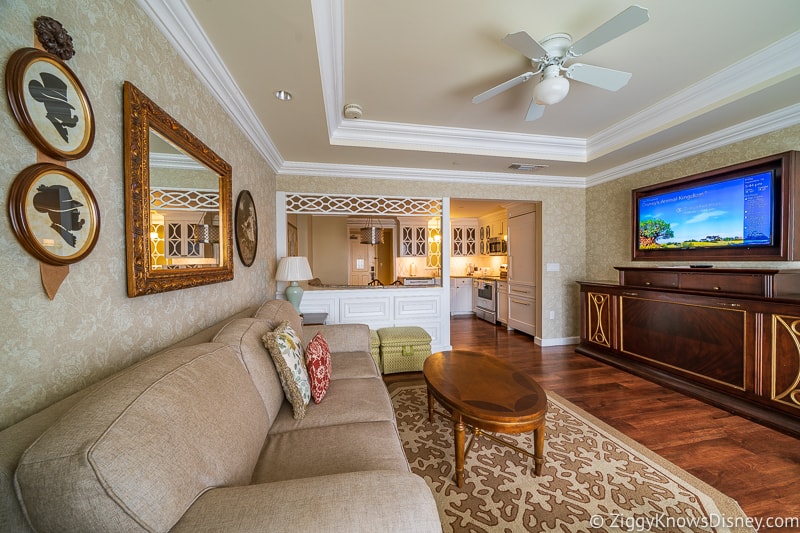 This has also happened with other Disney parks around the world. The Tokyo Disneyland closure has already been extended for example, and we expect the same thing to happen again with Walt Disney World. The truth is that no one knows when the situation will be under control and until that happens, Disney World will remain closed.
This is a problem for you if you have a Walt Disney World vacation coming up in the coming weeks or even months. Right now if you had a vacation planned for May, you need to make other plans. We suspect anyone with a vacation in June is not yet totally safe yet either as Disney World could still be closed by then and maybe beyond.
Even though Disney is giving you plenty of options to reschedule your vacation, it's impossible to know at this point what a "safe" date would be. We do have some positive news from China after the announcement that Shanghai Disneyland will be reopening on May 11.
That's good news for Disney World, and I would hope by sometime this Summer things are back up and running as normal. It did take Shanghai Disneyland almost 4 months to reopen after their closure in January, which would put us in July.
We also have some encouraging news from Florida as Disney Springs is set to open on May 20. This will be a phased opening, starting just with some third-party shops and restaurants, and expanding out eventually from there.
For now however, the Disney World theme parks remain closed. There are still no reservations available for WDW until June 1, but that date is likely to get pushed back soon. Nothing is available in Disneyland until July 1, so this tells me we are in it for the long-haul in the domestic parks.
While you technically could book a trip in June, that would still make me pretty nervous right now. I would look for something further into the Summer or Fall to be safe.
Make sure to read our post on where we talk about the question "When is Disney World Reopening?" and we even explain how it might be a completely different guest experience when it does reopen.
We'll let you know as soon as we have more info about when Disney World is reopening.
Is it Safe? Should You Go When it Reopens?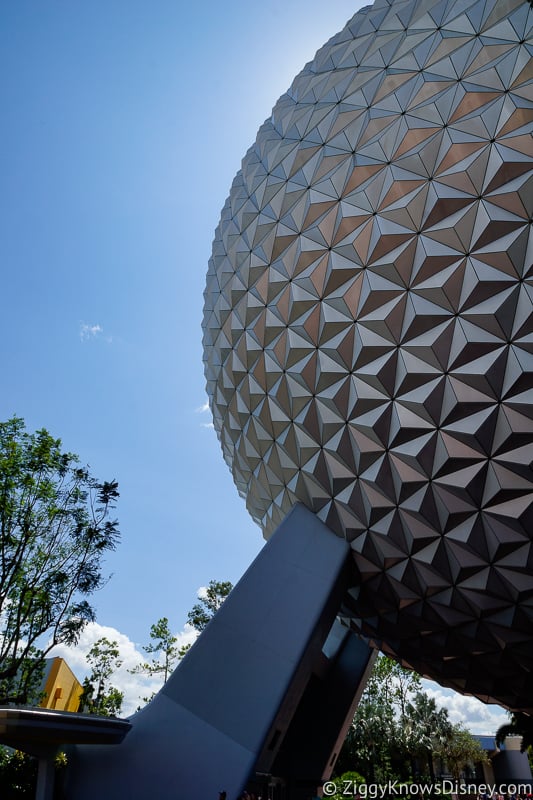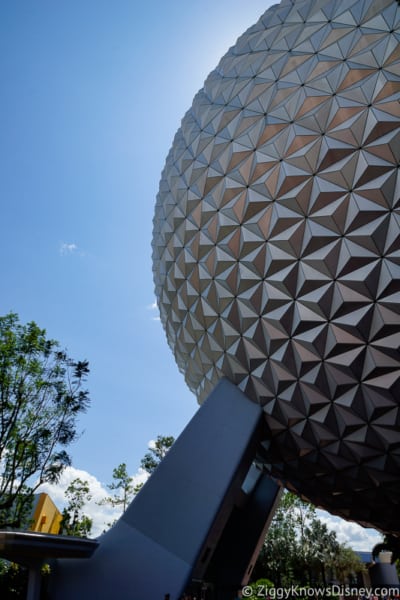 When you should go to Disney World again is somewhat out of your control until it reopens. We personally always feel safe when we are in Disney and the company has proved time and time again that they have the best interests of guests at heart when it comes to health and safety.
Once Disney World reopens though should you go right away? That is a decision that you will have to make on your own. We aren't going to tell you what do do and ultimately you have to do what you feel comfortable doing with yourself and your family.
Our own personal opinion though is that if Disney World reopens, it will be because the state of Florida has deemed the situation under control and there would be no longer and likely risk of infection. Until that happens, they will remain closed and you have nothing to decide.
Once Disney World reopens though, we have no reason to think that you or your family's safety or health would be at risk. We have always felt safe when visiting the parks and feel Disney puts the safety and well-being of its guests in the first place.
Even before the closure, Disney World showed the utmost interest in guest safety by even adding Hand Sanitizing locations to My Disney Experience so you can easily find them wherever you are in Walt Disney World.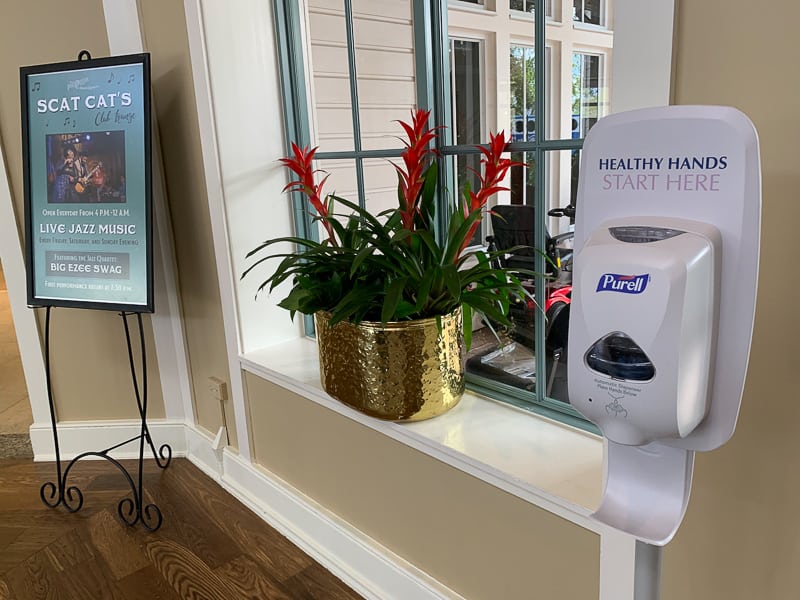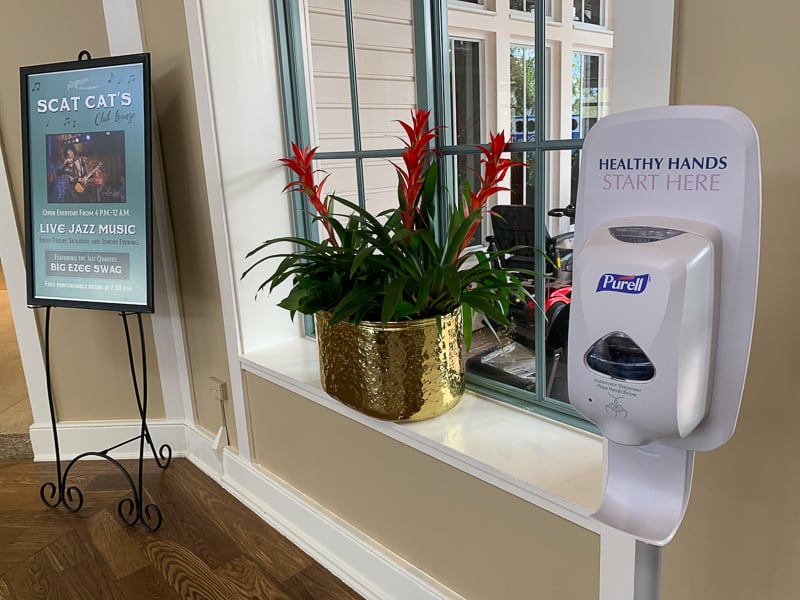 Interestingly enough, it seems like Disney could be implementing an entirely different way of experiencing the parks when Disney World reopens. In order to limit guest contact, they would lower the limit of guests in each park, lower ride capacity not reopen certain rides and shows. Dining and characters would also be affected by this change. You can read about how the guest experience might change when Disney World reopens here.
In my opinion, for the best overall guest experience, you should wait a little while and not go right when Disney World opens back up. There may be way too many new protocols and procedures, making holding off a bit before returning the better option. If all the shows and attractions are not running, that's a big negative and would make me want to put off my vacation.
Whether or not you decide to continue with your previously booked Disney trips or book new ones in 2020 is completely up to you and your family. The safety of one's family should always be of the highest concern, and of course, the quality of what you are getting for the price is also a big factor.
Read our guide to Walt Disney World Safety to find out more of what Disney is doing and how you should feel about it.
You can learn more about Disney health and safety measures and also contact Disney on the official website. Also, follow the Florida Department of Public Health website for up-to-date information on the situation in the state of Florida.
Deals & Possible Travel Advantages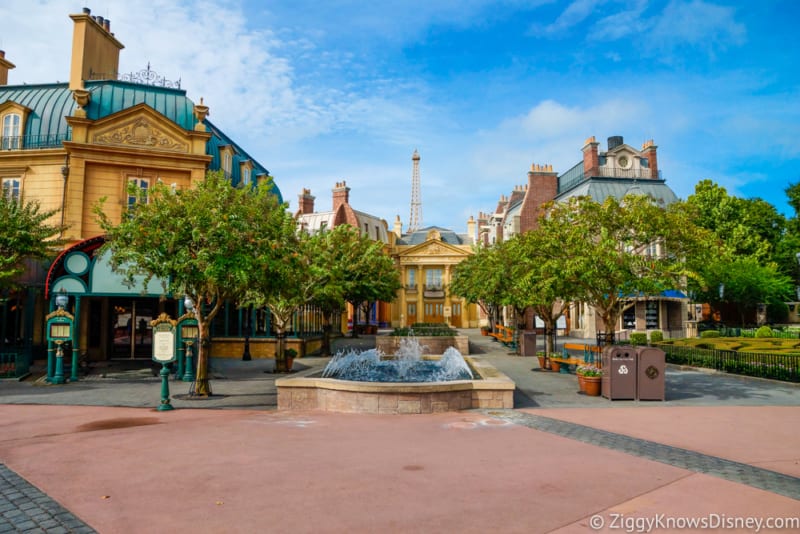 Even before Disney World was closed, they were already starting to get some cancelations and resort bookings have slowed way down in the last few weeks due to the public health situation. This trend will likely continue in the short term even when Disney World decides to reopen.
With fewer people going to Disney World or Disneyland at that time, this could present a wonderful opportunity for guests who are willing to still go.
There are many benefits from traveling to places like Disney World when many are choosing to stay at home instead of traveling. For example, when there are hurricanes at Walt Disney World, the days just before and just after are some of the least crowded days you will ever find in a Disney theme park. You can walk on to just about any ride and it feels like you have the whole park to yourself.
When Disney has a hard time filling the parks or hotel rooms, you can often get some amazing deals which will save you a ton of money. Disney will almost assuredly drop their hotel and vacation package prices at some point in 2020, especially if attendance numbers start to suffer.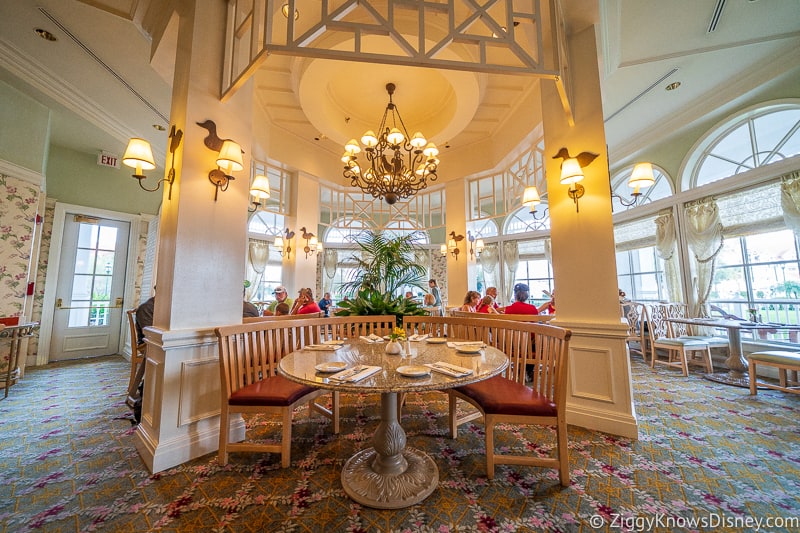 This year might be an especially good time to make use of the Disney World Free Dining Offer. Disney released its first round of Free Dining dates for 2020, and we just got word of a special Free Dining package for anyone affected by the closure and who has to reschedule. With this special plan, plus the possibility of more dates being released later on in the year, 2020 might be the best year for Disney Free Dining we've seen in a long time.
This all means opportunity for you as the consumer and depending on how low attendance goes, we might see the best deals on hotel rooms in Disney World that we've seen in years. With the prices going higher and higher each year, this could be a good time to take advantage of any price drops.
This is also another reason to use a Disney-certified Travel Agent as they will be on the lookout for you if there are any discounts that can be applied to your vacation package. This can be invaluable and save you hundreds of dollars.
Lower airfares After 9/11, many airlines and hotels and resorts including Disney were offering insanely lower prices in order to entice weary travelers to come and visit again. This could be very advantageous if they are offered.
As new deals on Disney World vacations start to come out, we will be sure to let you know and how you can save money. In the meantime, read our post about visiting Disney World in 2020 vs. 2021 where we explain which year we think is better to plan around.
Future Impact on Rides & Economy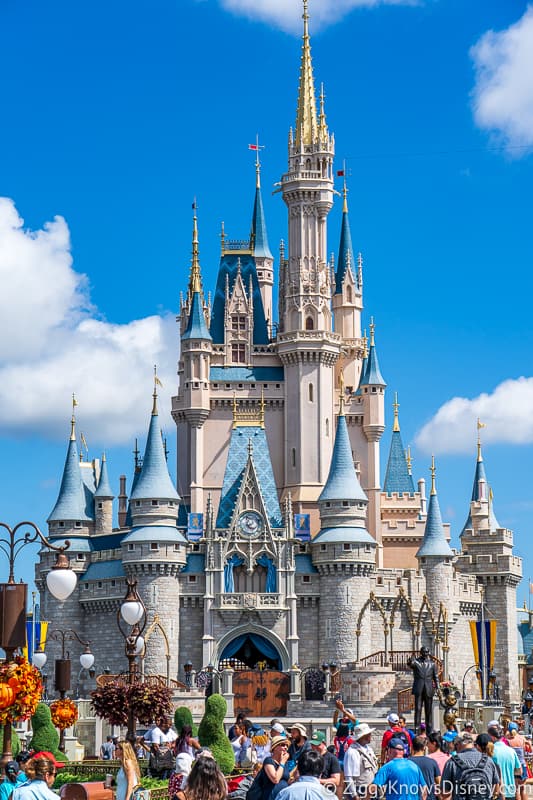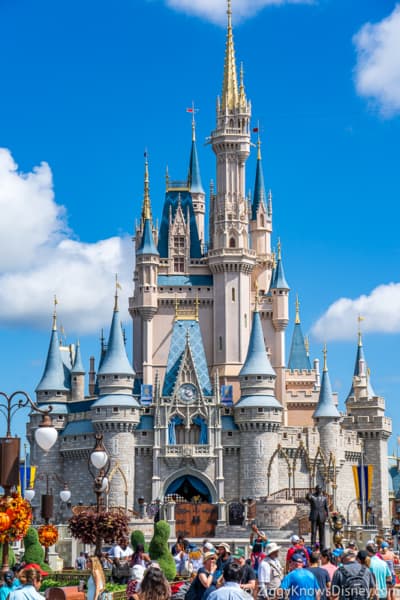 The bottom line is Disney is already losing hundreds of millions of dollars because of Disney World and the other parks being closed. A company as big as Disney can afford to take some losses, but if it continues for an extended period of time they will have a much bigger problem on their hands.
In fact, we've come up with a list of upcoming Disney projects that could be cut or delayed due to this closure and loss of revenue.
The volatility on Wall Street is already starting to be reflected with The Walt Disney Company dropping over the last few days and is down around 15% so far this year. The Disney stock price fell down to a low of $85 per share during this period and even though it's rebounded some, most experts are expecting it to continue to slide lower in the near-term. Some of this is due to Bob Iger stepping down and being replaced by Bob Chapek, but it's also all the uncertainly created by the uncertainty of the markets and Disney's bottom line right now.
Right now they are looking at losing hundreds of millions of dollars this quarter between Shanghai, Hong Kong and now Tokyo, and those numbers are going up every day. Not to mention how much money they are now going lose with Disney World and Disneyland being forced to close down for at least a couple of months.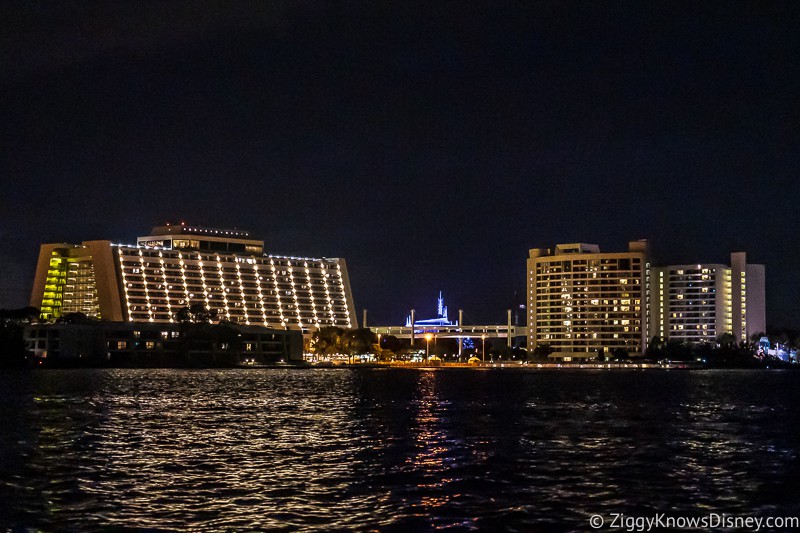 Things are getting so bad right now that The Walt Disney Company was forced to announce a $6 billion debt offering. This basically means they have taken on more debt to pay part of their current debt, which sits at $38 billion. This new debt probably won't have a huge impact on the company's long-term future, but it shows that they are dealing with a very difficult time at the moment.
Right now the travel industry in the United States and around the world has almost come to a complete stand-still and it will be like that for some time. There is no telling what the breaking point is, but if it continues much longer, the Disney parks and the theme park industry, in general, would be greatly affected.
In response to their latest announcement, if they really don't open up before June 1, that is going to leave a big dent in the Disney piggy bank. That would mean Disney World and Disneyland being closed for at least half of March, all April and all May! We are talking about billions of dollars in revenue!
The problem is not just the effect that's happening to Disney's 2020 2nd Quarter, but even if the virus is wrapped up and contained tomorrow, there will still be an impact on their bottom-line for the rest of the year.
Planning a Disney vacation to Disney World or a Disney Cruise is something families do many months, if not a whole year or more in advance. So even if this thing gets under control, there are going to be families and individuals that will be wary of traveling anywhere for a while. The same thing happened after 9/11.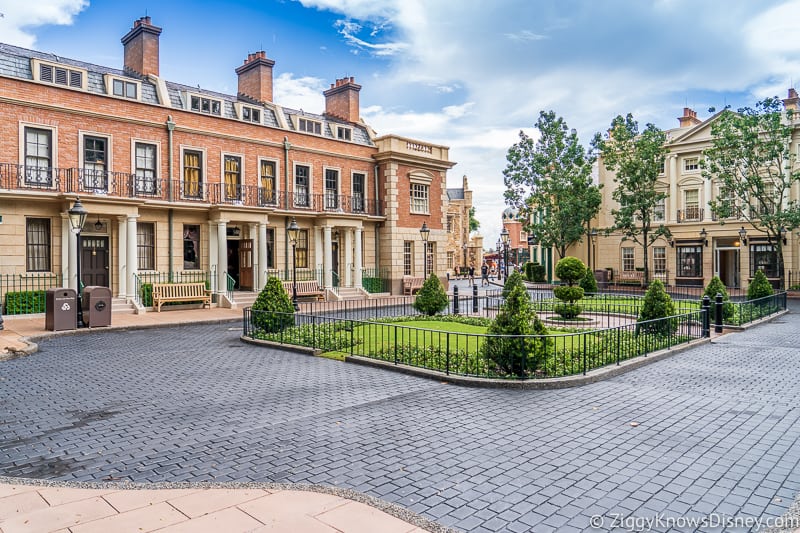 One bad consequence of losing money on the international parks and now at Disney World and Disneyland is that it will definitely lead to budget cuts even in the U.S. domestic parks. With all that lost money, Disney will be forced to make even more cuts in order to make up the difference in lost revenue.
Budget cuts in the parks have already been a sore subject with Disney fans for some time now, imagine what is going to happen when we see even less maintenance in the parks or risk losing new attractions.
There are many new rides and attractions coming to Disney World in 2020-2022 and beyond, and it's inevitable if things get worse that some of those projects could be delayed or outright canceled. At this point, it looks like many of the changes that were supposed to happen for the 50th Anniversary celebration are in danger of not getting done, at least not like previously planned.
I hope it doesn't come to that because I have never been more excited than I am right now for all the new things coming to the Disney parks in the next few years.
That is how things went however in 2001 after the attacks on 9/11 when Disney's plans for expansion and new attractions were either cut or greatly reduced compared to how they were supposed to be.
Let's hope it doesn't get that far, but we are pretty pessimistic right now about it. Disney is hemorrhaging too much money for some new attractions or projects to not get pushed out years into the future, if not totally canceled. That's why Disney did well to close down the parks now instead of waiting until the situation gets any worse. The quicker they get things under control, the less of an impact it will have.
How to Avoid Using the Fingerprint Scanner at Park Touchpoints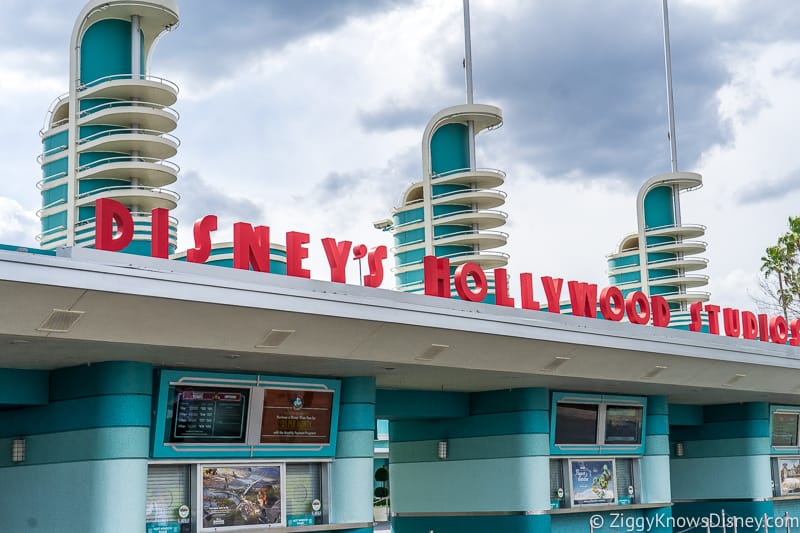 One of the biggest questions we get from readers is if it's possible to bypass the fingerprint scanner at the theme park entrances. Usually, when you enter the parks, you scan your MagicBand or park ticket at the touchpoint and then place your finger on the scanner. This is how Disney confirms your ID to make sure you aren't letting someone else use your ticket.
However, due to cleanliness concerns (among other reasons), you might not want to place your finger on something that literally thousands of other guests have just touched. Germs can live on surfaces and can be easily spread to other people touching those same surfaces.
If those surfaces are disinfected, they should be free of germs and safe for people to touch. However, Disney can't disinfect every single fingerprint scanner at every touchpoint after every single guest taps into the park. It's just not feasible.
Luckily, there is a way around it and you don't have to actually scan your fingerprint to enter the parks. Here are the simple instructions you need to bypass the system.
Go to a Guest Relations location before entering the park. These can be found at one of the windows just before reaching the entrance. Tell a cast member there that you would like to opt-out of using the fingerprint scanner.
You then need to show your park ticket or MagicBand and a photo ID. This is the only way Disney can verify that you are actually you and you are authorized to use that park ticket.
Next, you fill out a form stating that you don't want to participate in the biometric scanning. This form includes personal information such as name, address, phone number, etc.
Once you finish, head towards the park entrance. Tell a cast member there that you have opted out of the fingerprint scanning. They will then scan your park ticket/MagicBand and look at your photo ID. Once they verify who you are, you are good to go.
REMEMBER – You need to have your Photo ID with you to gain entrance to the park if you aren't using the fingerprint scanner. Without it, you either will not be allowed in or you will have to use your fingerprint.
This procedure will work for the life of your park admission. If you have a 5-Day pass, it will work for all 5 days. If you have an annual pass, it will work until your 1 year is up and the pass expires or you have to renew it.
If you decide to use the fingerprint scanners, you should still be ok. Disney has put hand sanitizing stations just past the entrances of the theme parks, so once you step inside the park, you can go over and disinfect your hands. This will keep you as germ-free as possible and help stop the spread of sicknesses.
Disneyland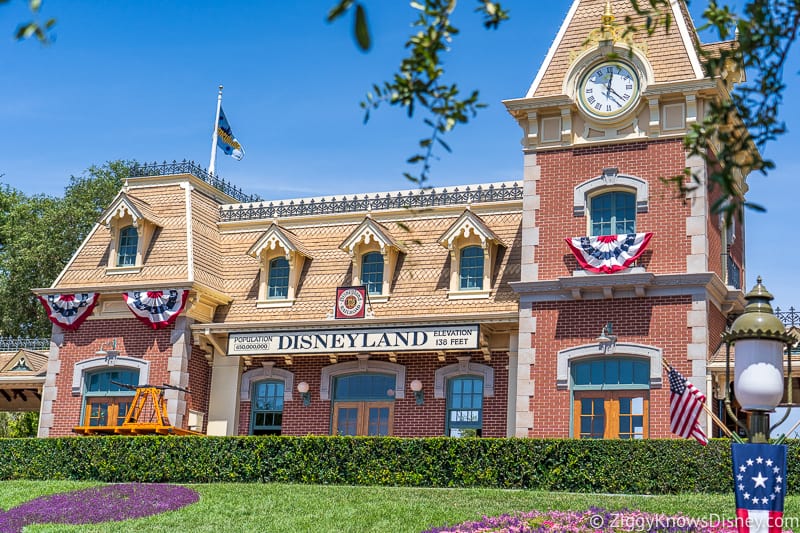 The virus has now hit hard in the U.S. and Disneyland was the first domestic park affected. It was just announced that the Disneyland Resort is closing due to the outbreak. This includes Disneyland Park, Disney California Adventure, and the Disneyland Hotels.
Please read our Disneyland Closure Guide where we have the latest information about the closure and how it's affecting those parks, getting a refund, rescheduling your vacation, and all your FAQs.
Closures of Disney International Parks
Shanghai Disneyland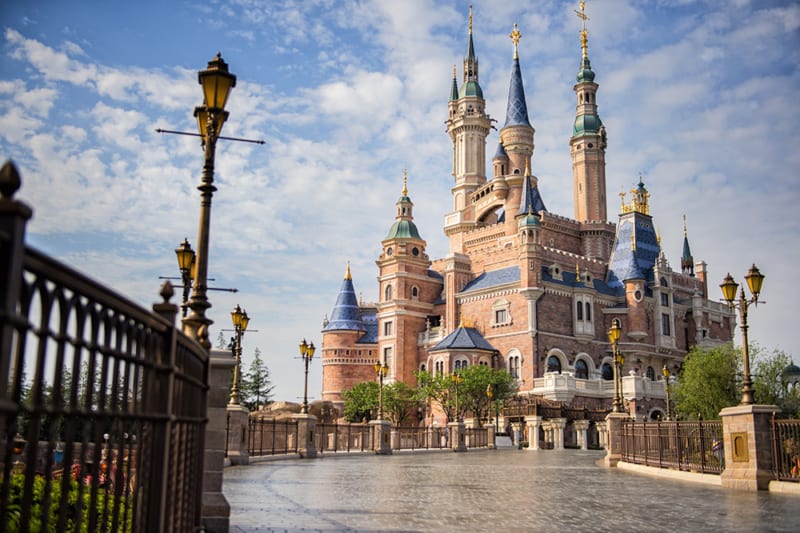 Shanghai Disneyland closed on January 24, 2020, and has suffered big financial losses since the outbreak in China. However, that is now starting to change since Shanghai Disneyland has now reopened on May 11, 2020.
There are a bunch of new safety measures along with the reopening of Shanghai Disneyland that both Cast Members and guests have to follow.
It's a good thing they are finally reopening after almost 4 months of closure. Disney has suffered extreme losses during this time and the local businesses that rely on the food traffic in and out of Shanghai Disneyland have been hurt just as badly.
For information about when it will be back open, please read our Shanghai Disneyland Reopening guide. For getting a refund for park tickets or hotel stays, and check the Shanghai Disneyland website.
Hong Kong Disneyland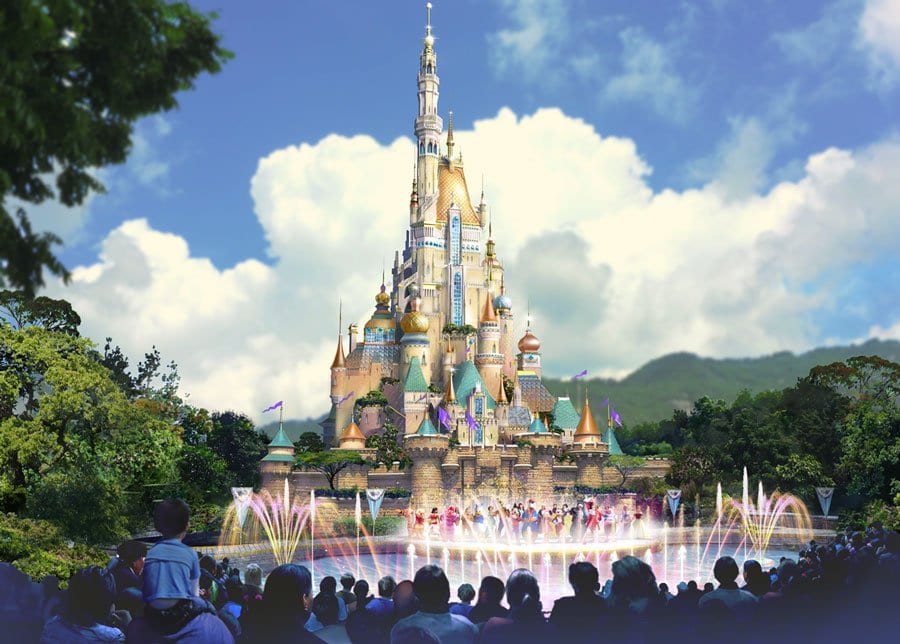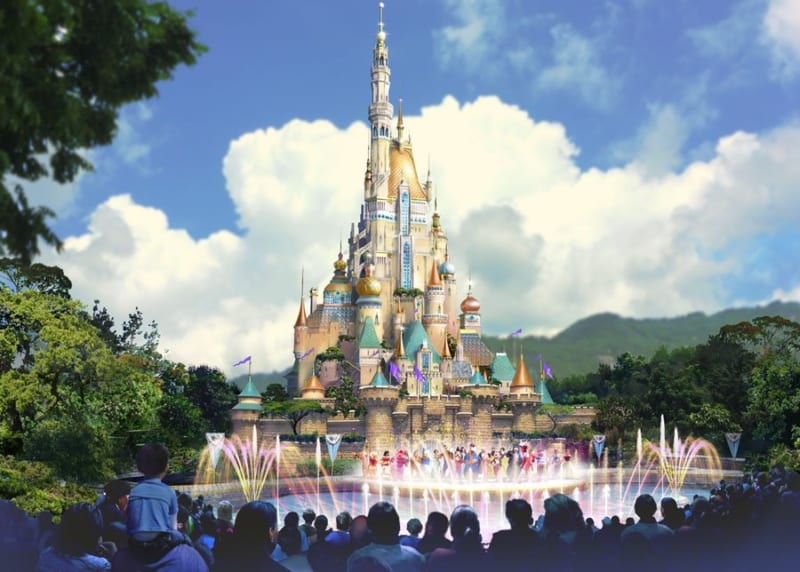 Things right now are just as bad in Hong Kong as they are in all the Disney parks around the world. It was already suffering from lower attendance due to the continuous protesting in Hong Kong, now with the latest health situation, things have compounded.
Disney is estimating that Hong Kong Disneyland could lose up to $145 million this quarter alone.
"The current closure is taking place during the quarter in which we typically see strong attendance and occupancy levels due to the timing of the Chinese New Year holiday," Disney's finance chief Christine McCarthy said on an earnings call. "The precise magnitude of the financial impact is highly dependent on the duration of the closures and how quickly we can resume normal operations."
Insiders are estimating that we should prepare for both Hong Kong and Shanghai being closed for up to another 30 days.
Tokyo Disneyland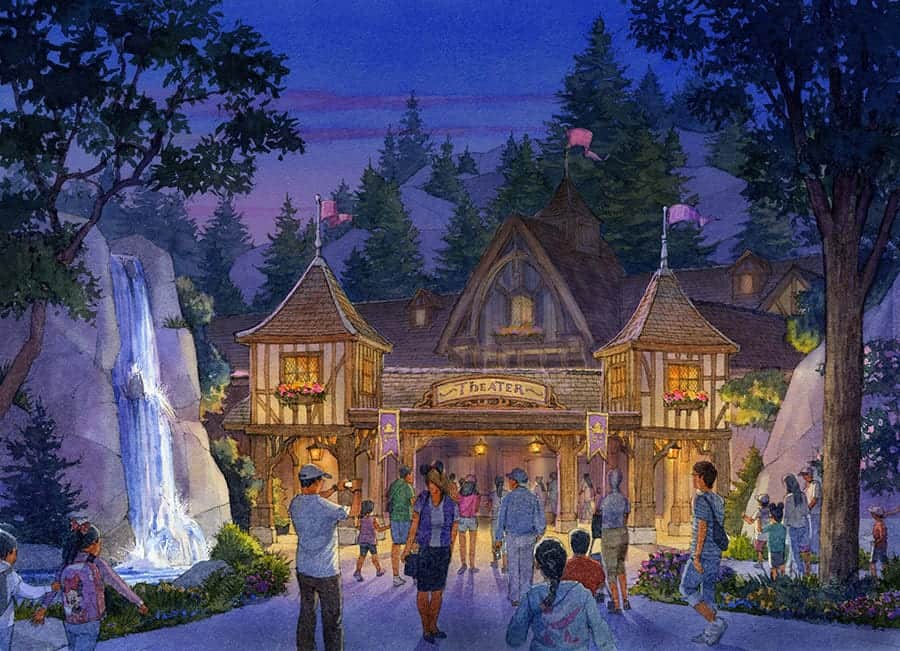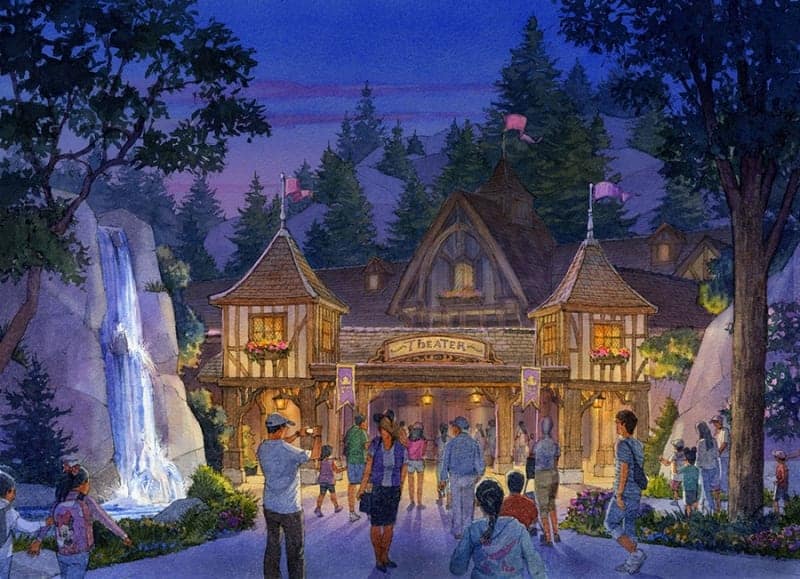 The Tokyo Disneyland Resort has been closed since February 29 and is still closed. In fact, Disney just recently announced that Tokyo Disneyland will remain closed at least into June, and possibily longer.
Originally Tokyo Disneyland and Tokyo DisneySea were supposed to be closed only through March 15, 2020. However, the situation has now changed and Disney was forced to extend the closure.
This closure includes:
Tokyo Disneyland
Tokyo DisneySea
All Tokyo Disneyland Hotels
Ikspiari Shopping Mall
Read our Tokyo Disneyland Closure Guide for more info about refunds, rescheduling your vacation and the very latest updates on this situation.
Disneyland Paris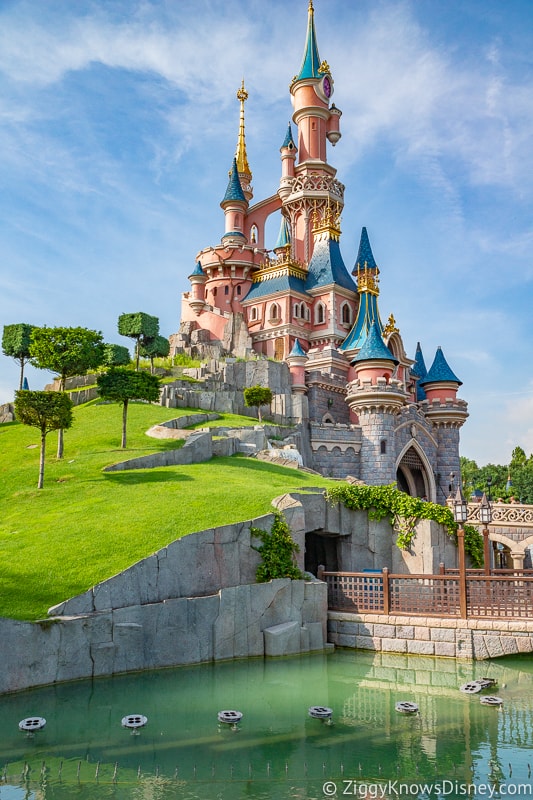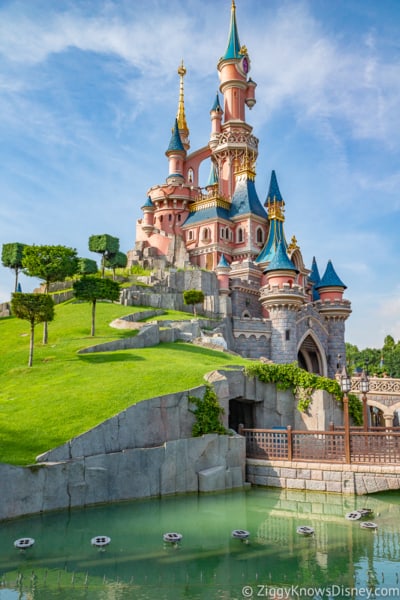 (UpThe Disneyland Paris Resort is now closed due to this worldwide situation. It is currently scheduled to remain closed from now through at least July 15, 2020.
This closure affects the Disneyland Park, Walt Disney Studios Park, the Disneyland Hotels, and the Disney Villiage shopping center.
Once Disney understands the timeframe from health experts and local authorities they will evaluate the situation to give a specific reopening time. With the latest restrictions in France, that won't be until at least September.
Read our guide to the Disneyland Paris closure for more info about everything happening at that resort including updates, refunds, and FAQs.
Disney Cruise Line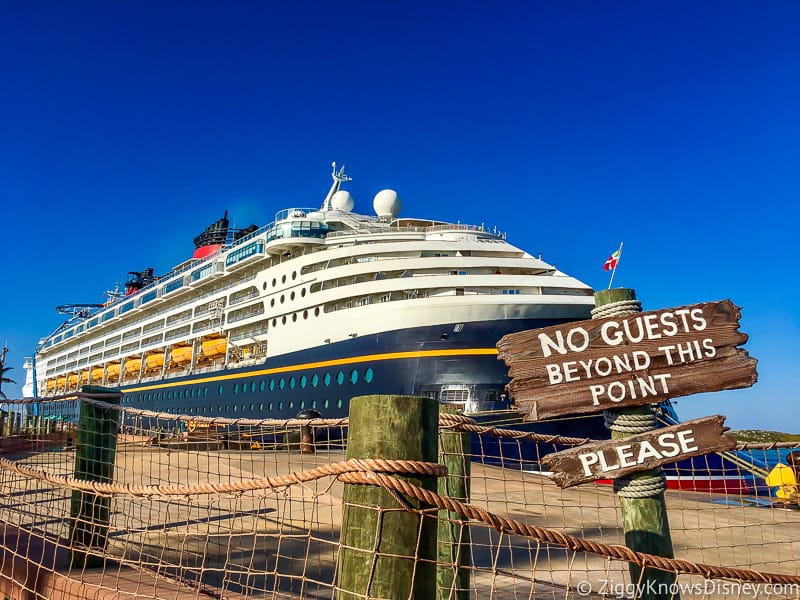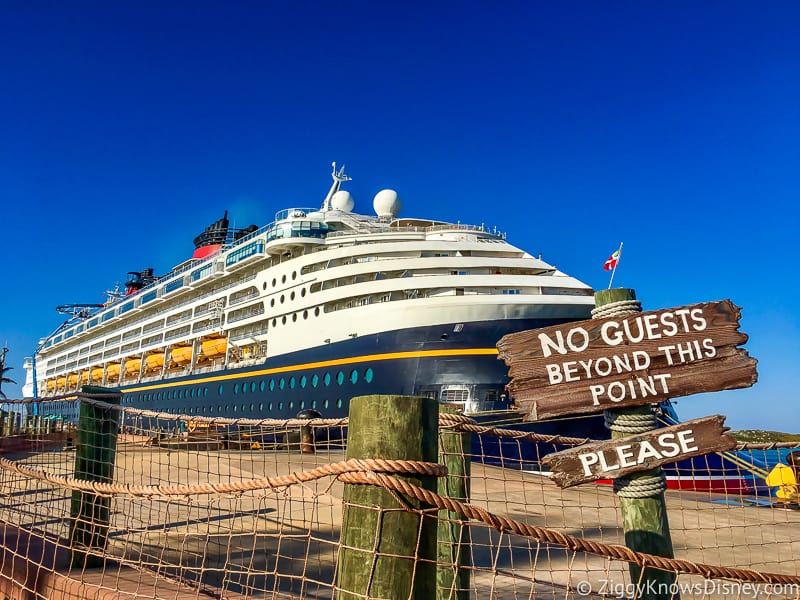 Right now all Disney Cruise Line itineraries have been canceled because of the situation and perhaps even more so than the parks, things are very scary for the cruise market in general right now.
All Disney Cruise Line sailings have been canceled through at least July 27. Bob Chapek has even said that it will be "months" still before the cruise ships get back in the water.
Read our recent post on the Disney Cruise Line Closure for more detailed information on itinerary cancellations, policy changes and how to get a refund for your booking.
Films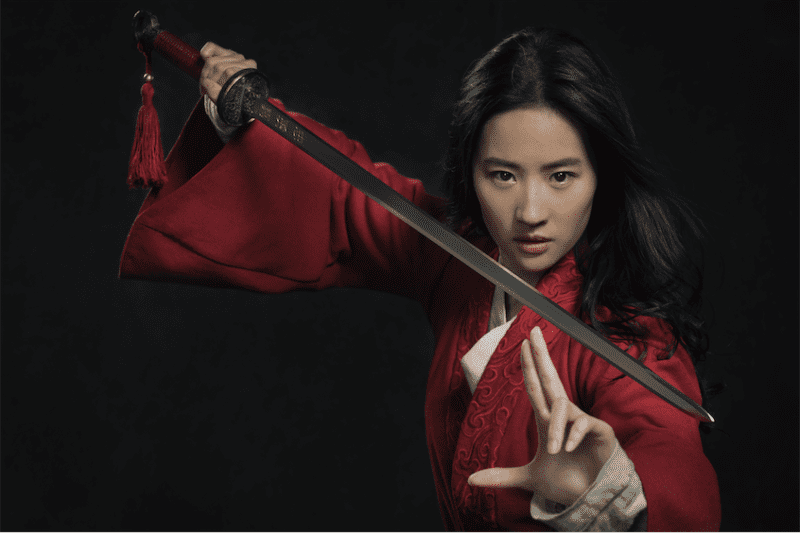 Believe it or not, but this virus has also had a big impact on the film industry, of which Disney is the leading studio in the world. Movie theaters have been closed in almost every country around the world which means huge losses for the theaters and production companies alike.
China is one of the biggest markets for Disney in the world, and right now China has closed all of its 70,000+ theaters in the country. This has created a loss of $1 Billion for the industry there, in only a few weeks.
Because of this news, Disney, Fox and other production companies are now pushing off their films to future release dates.
Here is a list of the upcoming Disney and Fox movies that will now
Mulan
The New Mutants
The Personal History of David Copperfield
Black Widow
The Woman in the Window
Antlers
None of these have new release dates yet but we will update you when they do.
All of this is very bad for Disney's bottom line at the box office, in a year that was already going to be considered "down" after the record-breaking 2019 totals. This is yet another branch of the company that is getting beat up by not operating at this time.
FAQs
Is Disney World Closed?
Yes, right now Walt Disney World is closed Indefinitely until further notice.
Can I Get a Refund for My Disney World Vacation?
Yes, you absolutely can get a refund for your upcoming vacation or modify your dates to sometime in the future without a penalty or fees. This can be done to the dates affected by the closure and select dates beyond. Check the "Refunds" section for more details.
When will it open?
Right now the official word from Disney is that it will reopen at some point in the future without giving a specific date. "Until further notice" is the phrase Disney is using. June 1 seems to be the soonest Disney World could open at this point.
Which Disney Parks are Closed?
Right now, all Disney theme parks worldwide are currently closed. This includes Walt Disney World, Disneyland, Disneyland Paris, Shanghai Disneyland, Tokyo Disneyland and Hong Kong Disneyland.
Summary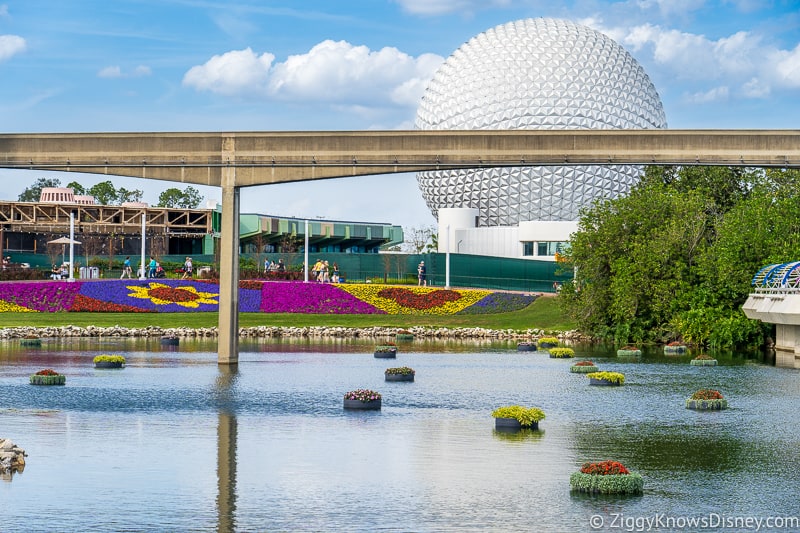 Ultimately, right now we are witnessing an unparalleled moment in the history of Disney theme parks. Individually the Disney parks have closed in times of distress and crisis, but never before have ALL Disney theme parks worldwide been closed at the same time.
Like everyone else, we are in shock of the news to close Disney World and the other parks. We knew it was coming at some point, but we didn't expect it to happen this quickly.
In the end, we think it was the right move by Disney and something other companies should take note of. Disney didn't let things get to the point where it was out of control and decided to close the parks BEFORE guests and cast members started getting infected on property. That would have caused even more negative press and is the smart thing to do. It was something they didn't have to do but ultimately was the right choice.
Hopefully, by being proactive, it means that Disney World and the other Disney parks will be able to open sooner than otherwise.
We will continue to keep you updated on the Disney World closure, refunds and any more info we get. Stay tuned!
Sign Up For Our Newsletter Today!
Your Thoughts
I want to know what you think about the impact of the Disney World closure…
What are you doing about your upcoming Disney vacation?
What financial impact do you think this situation will have on the company?
Let us know in the comments section below!
If you enjoyed this article, as always I appreciate it if you'd share it with others via social media. I work hard at making this website into a useful resource for you and your family to plan your visit to the Disney Parks and I hope it can help you! Thanks 🙂