As you may have heard by now, Disneyland Paris has closed due to the worldwide situation currently going on, along with every other Disney park. Hopefully, we can give you some clarity into the situation for you so you know what exactly is going on and when Disneyland Paris might reopen.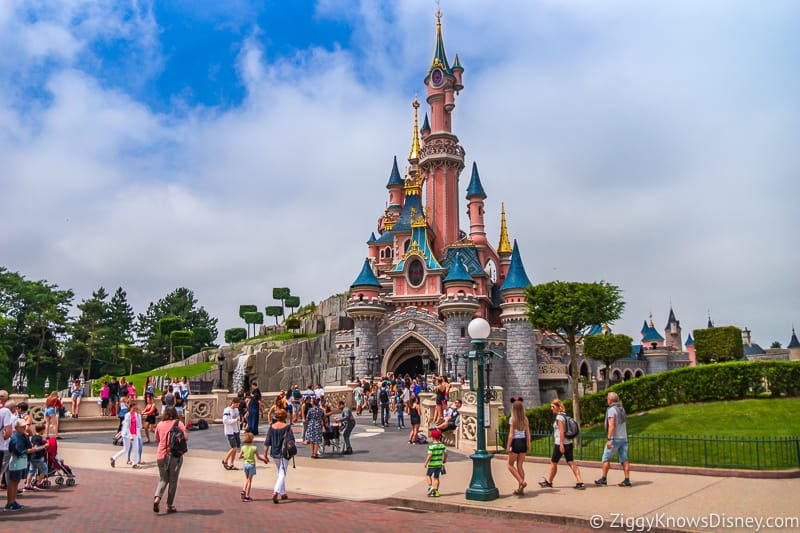 (Updated 5/28/20) – The French government has just announced that theme parks in France can start reopening as early as June 22, 2020. This is big news and the first step in Disneyland Paris reopening.
Disneyland Paris has officially announced they will remain closed at least through July 14, 2020. They also have placed new refund and cancelation information on their website.
In this post, we are going to explain to you everything you need to know about the Disneyland Paris reopening and what it means for your next visit to the resort. We will have all the latest updates around the situation so you have the very latest info as it comes out.
With Disneyland Paris closed, you obviously have a ton of questions, and we are going to answer them the best we can at this point. Keep in mind this whole situation is unlike anything we've ever seen before and the more time goes by, the more we will know how Disney is going to handle it.
Think of this post as "Disneyland Paris Reopening 101." We are going to tell you which parts of the resort are closed, parks, attractions, hotels, etc. We will show you how to get a refund or cancel a trip or how to reschedule it for a later date. You definitely want to know when Disneyland Paris is reopening, so we'll give you our best guess about that, though no one knows at this time.
Lastly, we're going to talk about the impact the Disneyland Paris closure will have on the future of the resort including the delays to the future projects that are currently being built and potential budget cuts to the parks' entertainment.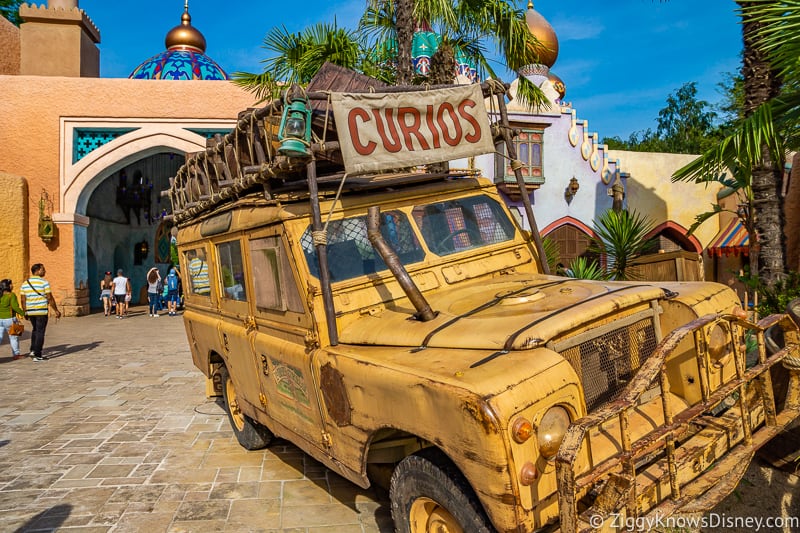 If you are looking for information on the U.S. domestic parks, read our Walt Disney World Reopening Guide.
If you are looking for refund information, then our Disney World Closure guide and our Disneyland Closure guide share more info about how to get refunds, how to reschedule your vacation and any other FAQs you might have.
One thing to keep in mind is that this whole situation is still up in the air and we don't know how long it's going to last. With an unsure situation, there are many questions. If you aren't able to find what you are looking for now, try to be patient as more news continues to come out in the coming days and weeks. We'll be sharing that with you as it does.
To make it easier to get the updates, don't forget to sign up for our FREE Weekly E-Mail Newsletter. There we will bring you the latest info on the Disneyland Paris closure and anything you need to know about it. You can sign up here: Join our E-Mail Newsletter
Keep scrolling down for the latest updates and answers to all your questions about Disneyland Paris and how this closure affects you and your vacation. If we leave something out feel free to ask us in the comments section below. We will try our best to answer any questions you have about the Disneyland Paris closure.
Latest Disneyland Paris News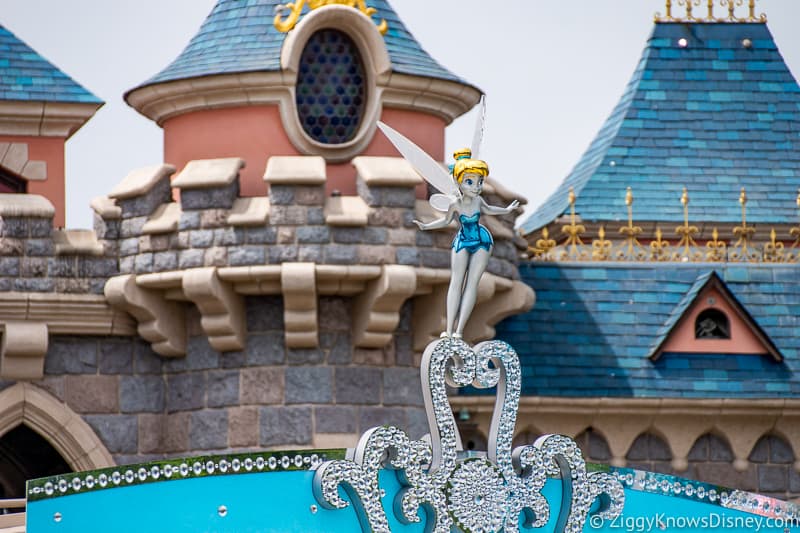 This is a situation, unlike anything that has ever happened to the Disney parks before. We never thought we'd ever see a time when all 12 Disney parks are closed at the same time, yet here we are. Crazy times!
Stories about all the Disney parks including Disneyland Paris have been coming out extremely quickly, and therefore require close attention. Any new stories we'll insert here…
5/28/20 – France Says Theme Parks Can Reopen June 22
With more and more Disney park reopening starting to happen worldwide, we just got some more news that is important in getting Disneyland Paris to open back up again.
In an update from the French government, all theme parks in France (orange risk zones like Paris), will be allowed to start reopening on June 22.
This paves the way for Disneyland Paris to open at their discretion from that point on. Disneyland Paris is currently closed through July 14, so we don't expect a reopening before that date. However, it makes it possible that we could see the parks reopen at some point shortly after July 14.
Walt Disney World is reopening July 11, but since Disneyland Paris is a bit further behind Walt Disney World in organizing reopening safety guidelines, etc, we think it could still be delayed a couple of weeks after that.
Disney has not commented on this news since announcing the previous closure dates, but some executives were recently seen on site, evaluating the area for the new guidelines that will be installed once the parks do start reopening.
We'll keep an eye on this one, but we are pleasantly encouraged to here Disneyland Paris is also moving in the right direction.
4/29/20 – Disneyland Paris Officially Closed Until July 14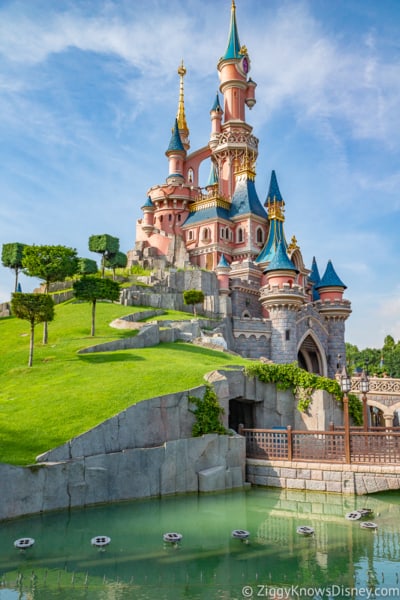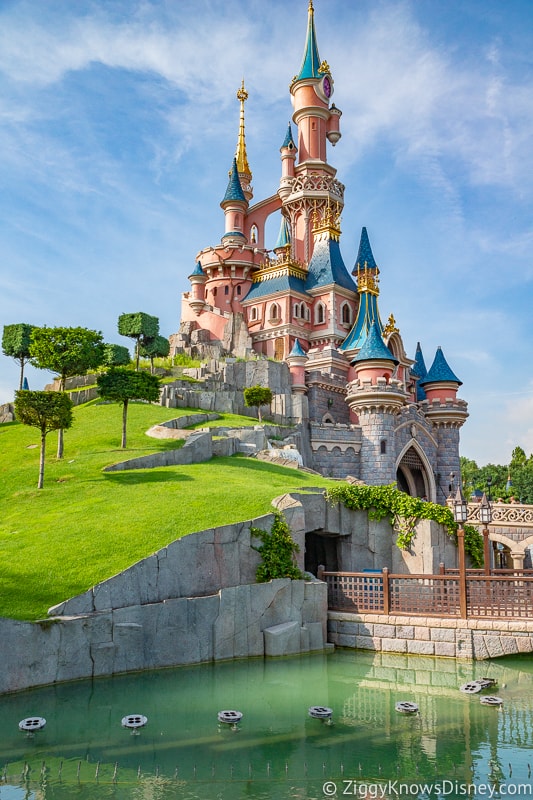 Disneyland Paris has just announced that the resort will officially remain closed through at least July 14, 2020. The Disneyland Paris website has now been updated with the latest refund and reservation cancelation policies in line with the closure extension.
Before this latest announcement, Disney was saying that it would remain closed "indefinitely," so perhaps we are making some progress. This doesn't mean that Disneyland Paris is reopening on July 15, just that the closure is officially through July 14, at which point Disney will reevaluate the situation.
Just last week French President Emmanuel Macron extended restrictions across France for large gatherings until September. It's not clear how much Disney falls under that category, but we wouldn't be surprised to see the closure date pushed back past July once we get closer to that time.
The current Disneyland Paris refund policy allows for guests with reservations from now through July 14, 2020, to receive either a full refund for the trip or a voucher to reschedule within 18 months.
For more refund and cancellation instructions, read on under those subheadings further down in the article.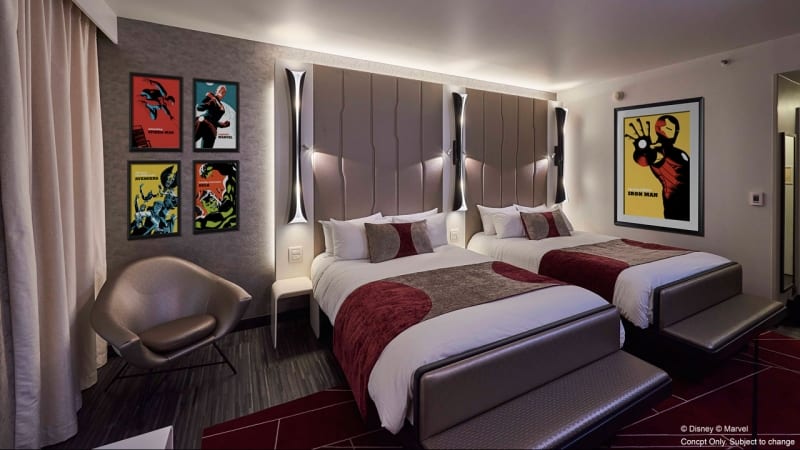 Disney also announced today that the opening for Disney's New York Hotel – The Art of Marvel is being delayed until November 1, 2020. Even if Disneyland Paris opens sooner than November, they want crowds to come back to the resort before opening a new hotel. The original opening was scheduled for June 15, 2020. We'll keep an eye on this story for you too.
Stay tuned for more updates about Disneyland Paris soon!
4/29/20 – France Extends Emergency Measures, Disneyland Paris Closed Likely Until September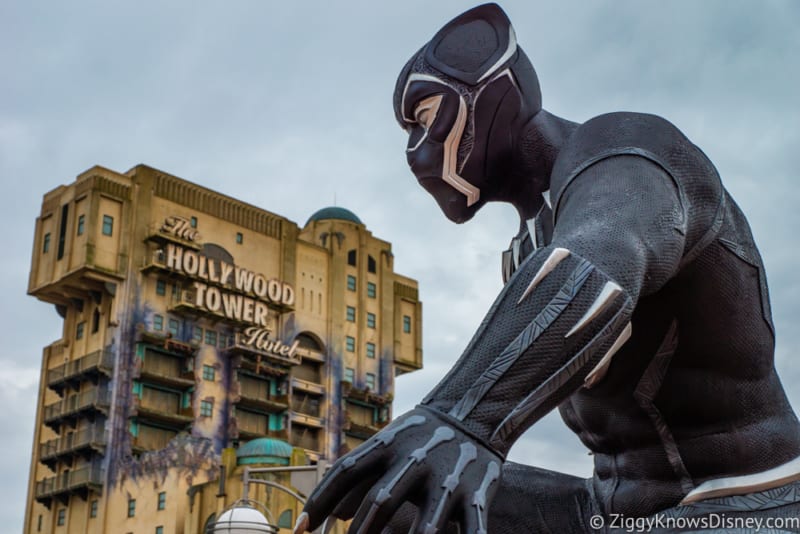 In light of the current health crisis, French President Emmanuel Macron has extended restrictions in France for large gatherings of more than 5,000 people until September. Those large gatherings include sporting events, concerts, and likely theme parks. The address was made to the National Assembly in Paris this afternoon as part of the reopening plan for France.
Before this latest update, France had canceled many Summer events into Mid-July. Events like Electroland, Disneyland Paris Pride, sports like Soccer and even the Tour de France have all been canceled.
While Disney has yet to make a statement and update their closure dates or talk about a reopening, however, it seems likely Disneyland Paris will remain closed until at least September at this point.
Many were hopeful that Disneyland Paris would be back up and running by July at the latest, but after these latest announcements that seems impossible if the current restrictions hold up for Disney. Restrictions start to ease up slightly on May 11 and we'll see how well France is able to get things back on track at that point.
We'll keep you updated with the latest on the Disneyland Paris closure as soon as we have more so stay tuned.
Read how to modify your stay or get a refund in the instructions further down in this article.
Disneyland Paris Closure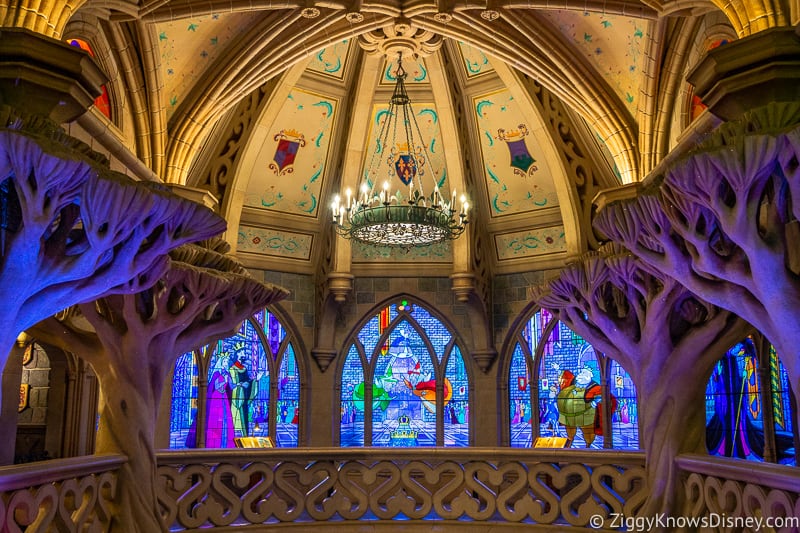 By now you know about the global crisis currently happening in the world and the fact that Disney was forced to close all its parks worldwide. This includes the Disneyland Paris Resort.
The Disneyland Paris Resort is now closed due to the global situation. It is scheduled to remain closed at least until July 14, 2020. With France's latest announcement about large gatherings, it looks like it could stay that way well into the Summer.
Honestly, we didn't think it would get to this. Even though the Disney parks had already closed in Asia, we never dreamed that every Disney park in the world would have to close down. It's a truly unprecedented situation.
Disneyland Paris Cast Members did an excellent job of installing extra safety for guests when it was clear they were needed. French government officials banned the gathering of 1,000 people or more and Disney responded by closing down or reducing any entertainment venues, parades or attractions that put guests at risk.
That, however, wasn't enough and government mandates eventually forced Disneyland Paris to close.
What's Closed?
What exactly is closed in Disneyland Paris? The answer to that is easy…everything! This closure affects the Disneyland Park, Walt Disney Studios Park, the Disneyland Hotels, and the Disney Villiage shopping center.
Let's break it all down…
Theme Parks
The Disneyland Paris Resort has two theme parks: Disneyland Park and Walt Disney Studios Park. Both theme parks are currently closed from Now until July 14, 2020 (at least).
Until things get under control, they have to keep the theme parks closed as keeping crowds of people together and standing in lines for hours is the worst idea right now.
Hotels
The closure doesn't just affect the theme parks though, the on-site hotels in Disneyland Paris are also currently closed. All Disneyland Paris hotels will be closed from March 14, 2020 and will stay that way through July 14, 2020.
It also doesn't make sense financially to keep the hotels open if there are no guests so there was no choice in shutting them down.
Disney Villiage & Restaurants
All Disneyland Paris restaurants and the Disney Villiage shopping area will be closed from now through July 14, 2020.
We recommended going on the official Disneyland Paris website for further information on what is closed in Disneyland Paris and for how long.
Refunds and Canceling Reservations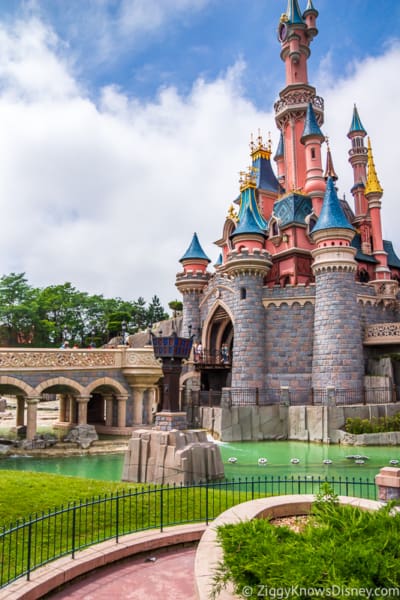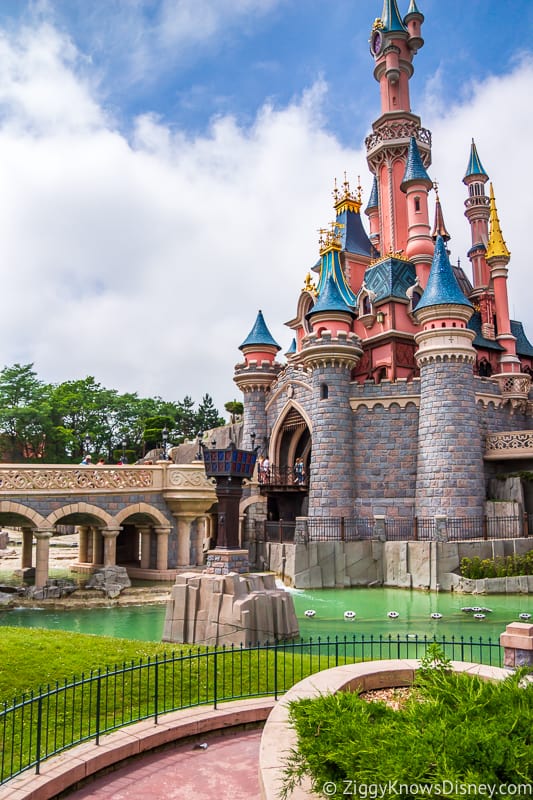 Even if you have a Disneyland Paris vacation booked, Disney is giving guests the option to rebook using the full value of their payments that have already been made. That or rescheduling your trip to a future date for the same price.
While this is nice, we still don't see the option to get a full refund for the value of your trip. This comes as a surprise as both Disney World and Disneyland give you the option for a full refund. We don't know why Disney is handling the situation in Disneyland Paris differently, they are always very generous and accomodating to guests.
You have 2 options due to the Disneyland Paris closure:
Get a full refund for your trip
Reschedule your trip for the same price using a voucher for a future stay valid for 18 months.
Getting refunds is possible for guests with reservations during the closure period from Now through July 14, 2020, and even dates after that.
Below we are going to explain all the things you can get refunds for and how to do it. Included are for vacation packages, hotel rooms, tickets, and other experiences.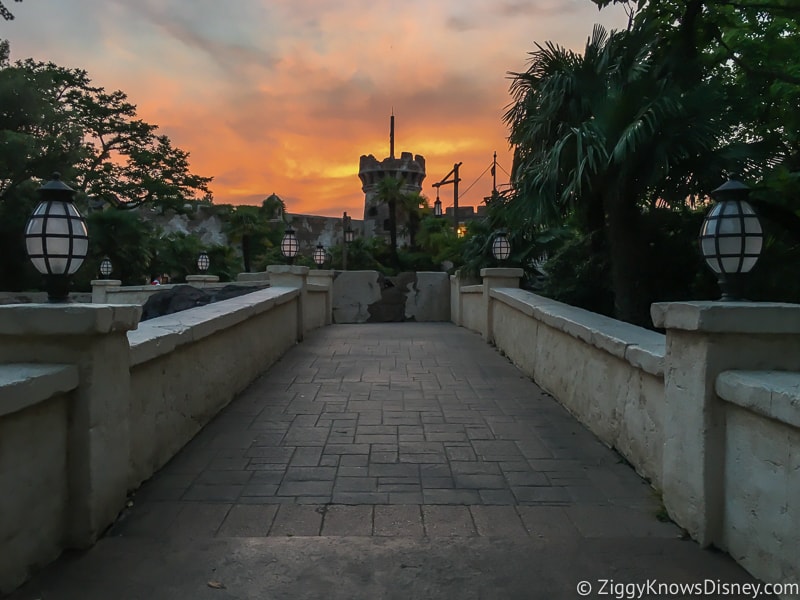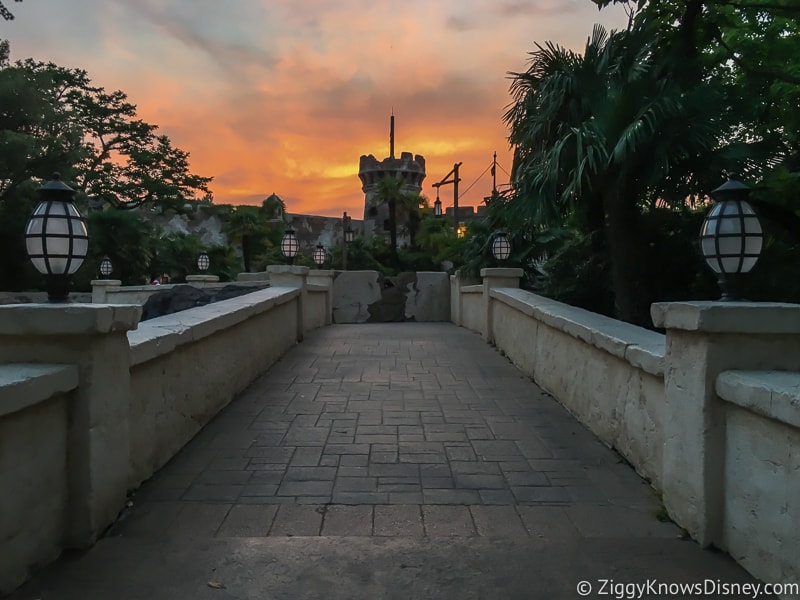 How You Can Cancel Disneyland Paris Reservations and or Rebook:
Here are the 3 ways you can do it:
Fill in the electronic form in the following link to process your request contact.disneylandparis.com.
Call +33 1 60 30 60 53 and speak with a Disneyland Paris operator.
Contact your travel agent who booked your Disneyland Paris vacation.
Just remember there is an extremely high number of people calling in to cancel their vacation and get a refund that Disney might be slow to answer your request or you might have to wait on hold until they are able to handle your call. Again we recommend using patience in these cases and try to understand the unprecedented pressure cast members are under to complete your request.
Vacation Package and Hotel Room Refunds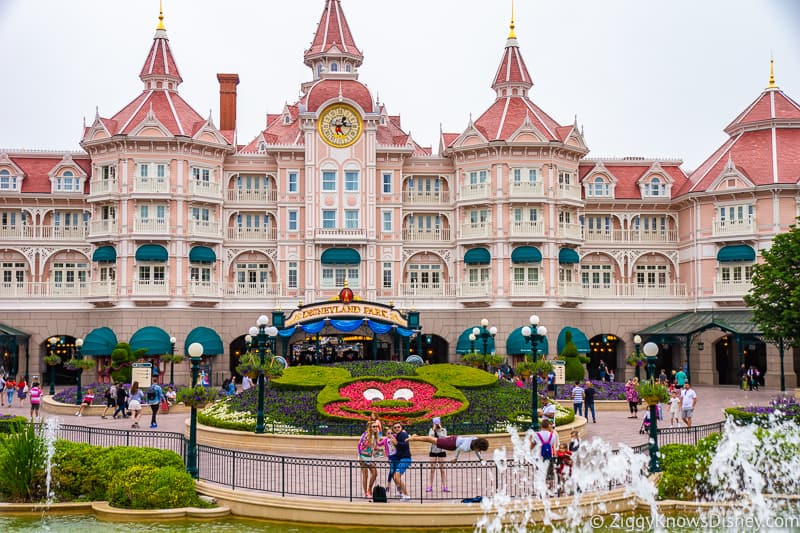 Guests who have a Disneyland Paris vacation package or a hotel room only during the closure period can now modify their original reservation and change it to another date, or get a full refund for their trip.
This applies to guests who have booked your trip through Disneyland Paris directly or a travel agent and have booked for stays during the closure period (Now through July 14, 2020).
For guests with arrival dates AFTER July 15, 2020, your reservations are still valid. However, if you still want a refund or want to reschedule your trip now, you can do so with no penalties or cancelation fees to you.
Again, either fill in the electronic form in the following link to process your request contact.disneylandparis.com, Call +33 1 60 30 60 53 to speak with Disneyland Paris or contact your travel agent.
Ticket Refunds & Extensions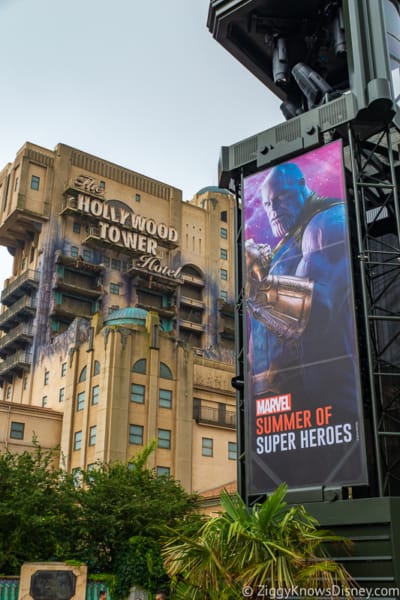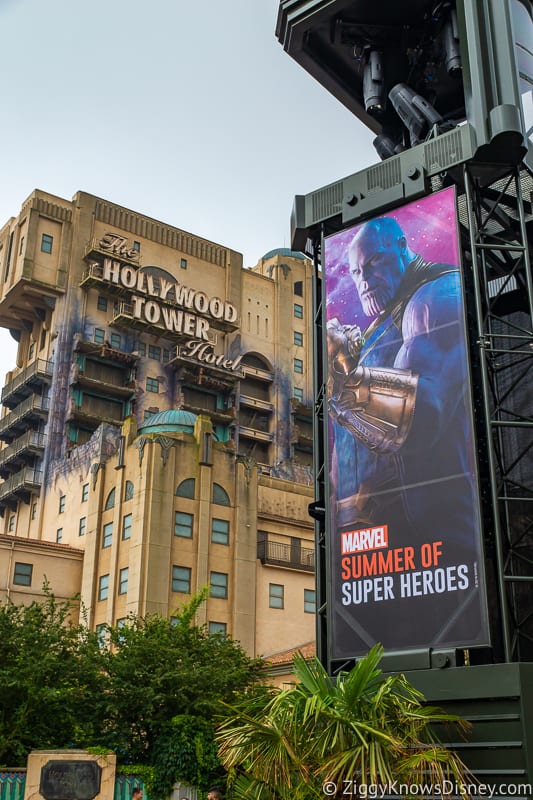 1-Day & Multi-Day Park Tickets – Unused tickets to the Disneyland Paris theme parks during the closure period March 14 – End of the closure) are not being refunded at this time but are being automatically extended until March 31, 2021 (During the period of visit indicated in the calendar depending on your ticket type.). That means no action is required on your part for an extension.
If you hold an e-ticket, you must download it before its initial expiration date, and then present it at the entrance to the Disney Parks on the day you visit.
If you hold a paper-based ticket, just present it at the entrance to the Disney Parks on the day you visit.
Partially-used Multi-Day Tickets – If you have a multi-day ticket for 2 Days or more, with days not used during the Parks closure, you will be given replacement tickets or a partial refund for the unused days. Contact Disneyland Paris at dlp.guestcomm.uk@disneylandparis.com for more help.
Group Tickets – Any dated group tickets booked by group operators for visits during the closure will either be refunded or available to rebooked at the same price for a new date. Contact your group operator.
Either fill in the electronic form in the following link to process your request contact.disneylandparis.com, Call +33 1 60 30 60 53 to speak with Disneyland Paris or contact your travel agent.
FastPass
Disneyland Paris has a paid version of FastPass which you can get a refund for if you've purchased it for the dates of the closure. Contact Disneyland Paris for more directions.
Dining, Special Events & Other Experiences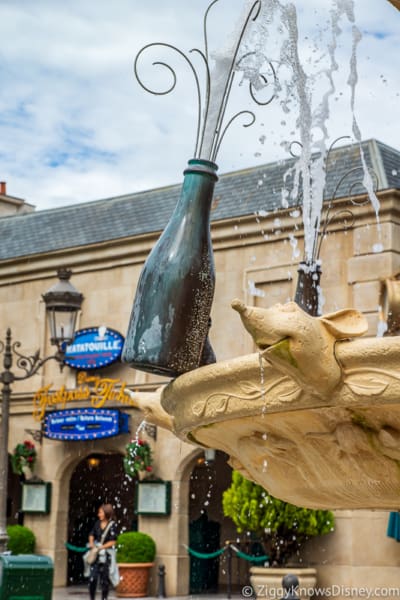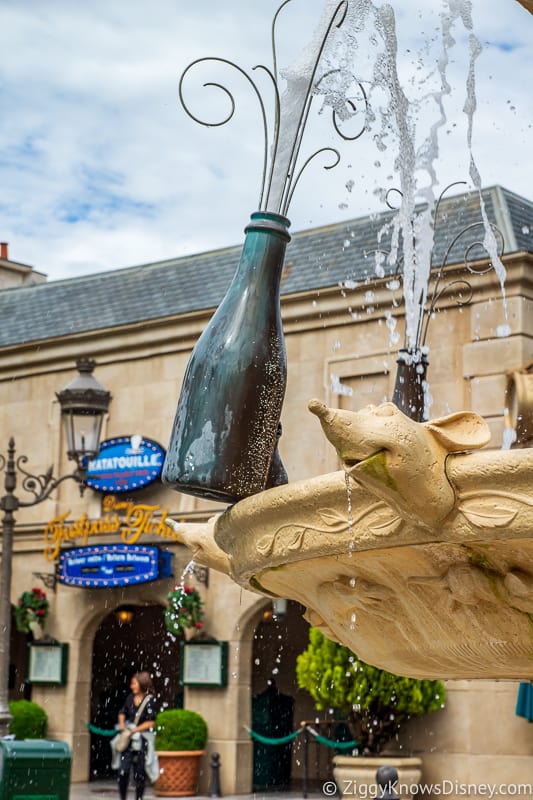 Besides tickets and vacation packages, you are probably wondering about what will happen to other Disneyland Paris experiences you have booked like dining reservations and other special events and experiences. Here is what we know so far…
Buffalo Bill Wild West Show – If you purchased tickets to the Buffalo Bill Wild West Show during the closure dates, you are entitled to a full refund with no penalties or fees.
If your booking for the Buffalo Bill Wild West Show is part of your vacation package, follow the instructions above on getting a refund for a vacation package.
If you purchased tickets for the Buffalo Bill Wild West Show without a hotel package, your tickets will be automatically canceled with no fees.
If you purchased your tickets at the ticket booth, send your original tickets to the following address with your IBAN, BIC and the name of your bank.

Disneyland Paris
Communication Visiteurs Support
BP 100 77777 Marne la Vallée Cedex 4 France
Other Experiences – Guests will be fully refunded for all other special events and experiences with dates during the closure.
Disneyland Paris Express
Tickets for the Disneyland Paris Express shuttle service to from/to Paris will be automatically canceled and refunded, with no cancellation fees.
Changing Your Flight
Contact your airline you booked your ticket with to find out about their refund policy
If you booked your airfare through a travel agent you should contact them to help you cancel or change your flight.
Canceling A Reservation After the Parks Reopen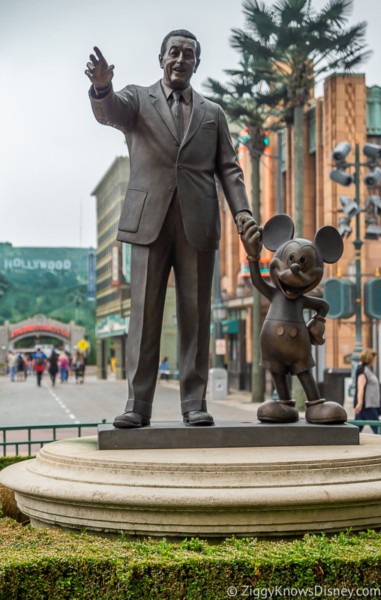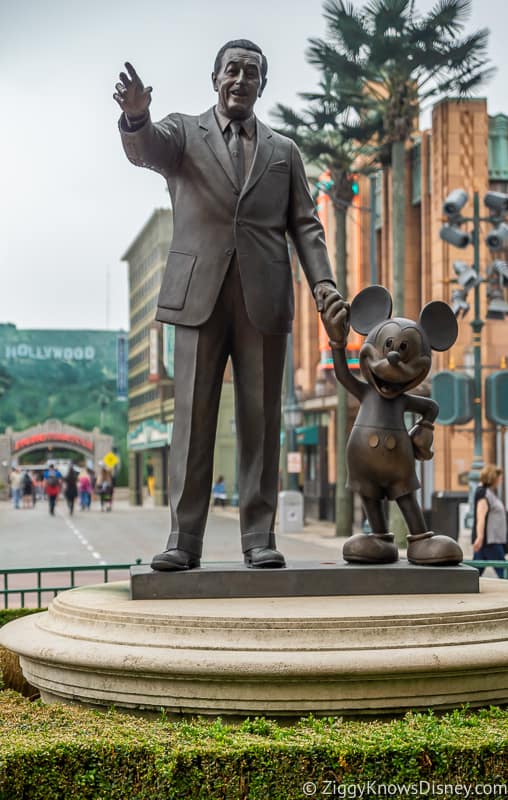 What if you have a Disneyland Paris vacation planned for dates past July 15, 2020? Can you still cancel them and get a refund without penalty?
Guests who have a Disneyland Paris booking scheduled even beyond the current closure period can also get a modify their current booking with no fees for check-in dates after July 15, 2020.
This applies to all guests who have booked directly through Disneyland Paris or using a certified Disney Travel agent.
Right now Disney is not allowing guests with a Disneyland Paris vacation to get a full refund without penalty.
You don't have to worry about incurring any penalties, and can get a refund or reschedule without any problems.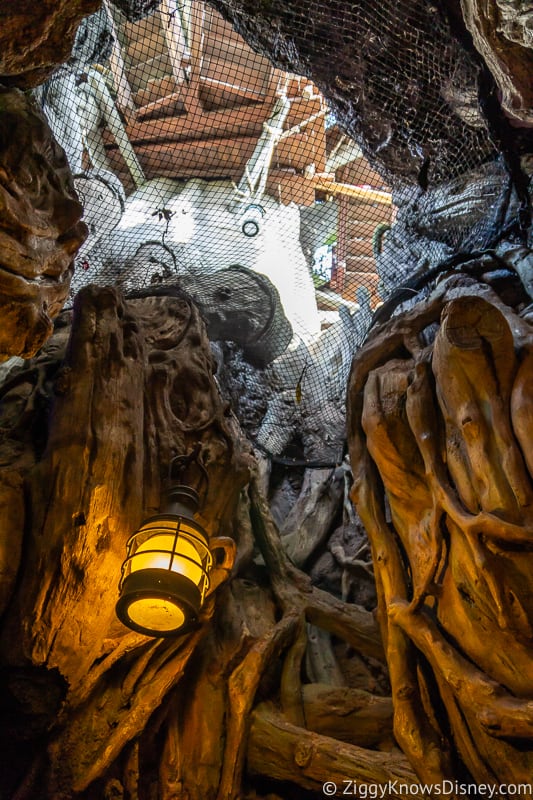 Either fill in the electronic form in the following link to process your request contact.disneylandparis.com, Call +33 1 60 30 60 53 to speak with Disneyland Paris or contact your travel agent.
If you have a date past July 14, 2020, and are still hoping to go on your vacation, you don't HAVE to do anything at the moment. If you are fine waiting to see if the parks reopen, then wait and see how long the parks end up being closed for.
If the reopening date for Disneyland Paris gets extended past July 14, the refund policy will also be extended to accommodate you, so you will still be able to change your vacation to a future date. If you already have a specific future date picked out, we recommend you to go ahead and reschedule now to get a head start on other guests with the same idea.
Annual Passes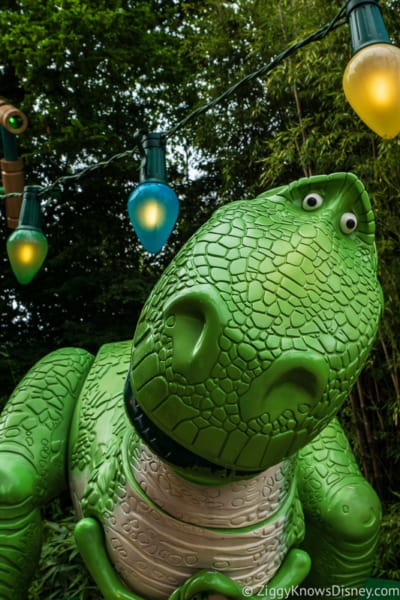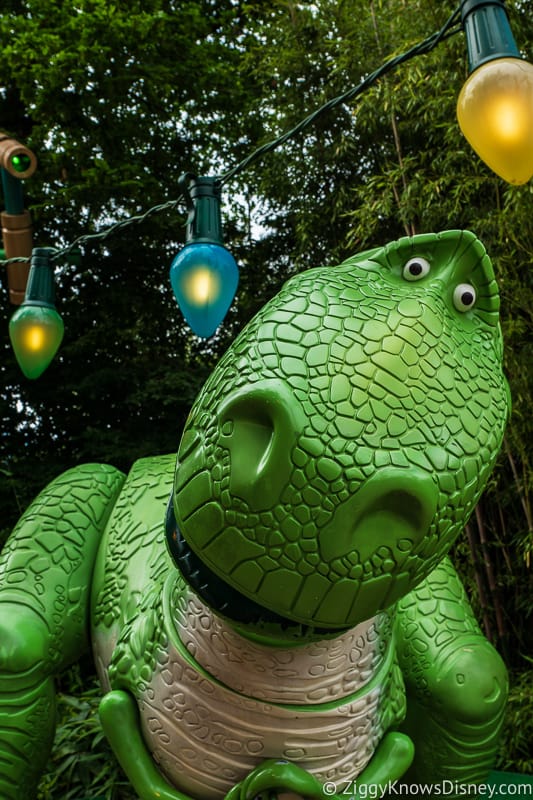 If you have a Disneyland Paris Annual Pass, your expiration date will be extended out by the number of days the parks are closed for. For example, if Disneyland Paris is closed for 30 days total, your annual pass will get an additional 30 days added on to it.
There is no need to do anything, the system will automatically update the expiration date of your annual pass. The date on your physical card will not change but it will change in the system.
If your Annual Pass expires during the Parks closure, your pass can be renewed up to 2 months after the reopening, at the Annual Pass Ticket windows.
Temporary Annual Pass – If you have a temporary annual pass which expires during the closure period, it will be automatically extended until September 20, 2020. If you bought your temporary Annual Pass on Disneyland Paris website, you must download it before its initial expiry date.
Cast Members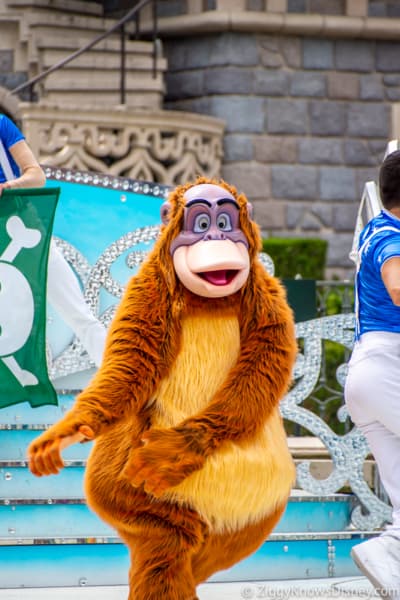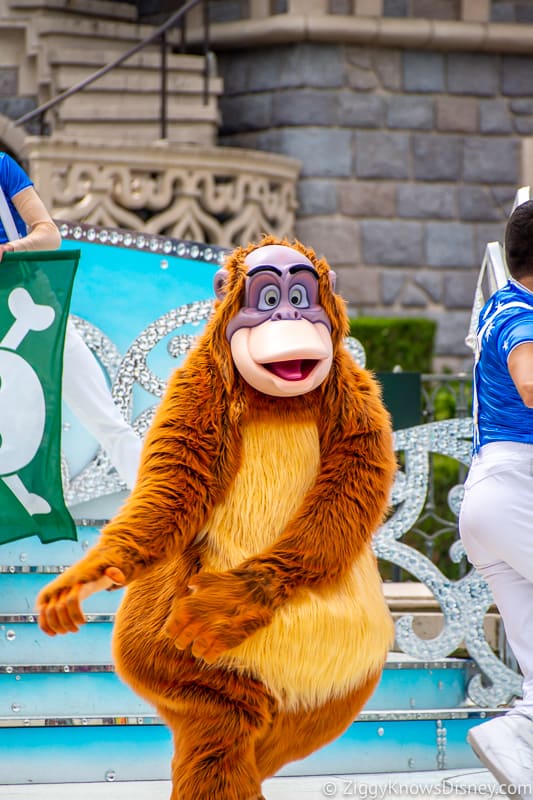 Right now due to the closure of Disneyland Paris, the non-essential Cast Members have had to be furloughed for the time being.
Disney did the right thing at first and continued to pay them for the first month, but after figuring out this was not going to be a quick problem, they were forced to furlough them for the time being.
We know people are struggling to survive right now, and hopefully, the parks will be able to reopen soon so they can have a paycheck coming in.
Other Paris Attraction Closures
Visiting Disneyland Paris is only half the fun when you are in one of the most beautiful cities in the world. Right now, however, not only is Disneyland closed but all major tourist attractions in Paris are closed as well.
When is Disneyland Paris Reopening?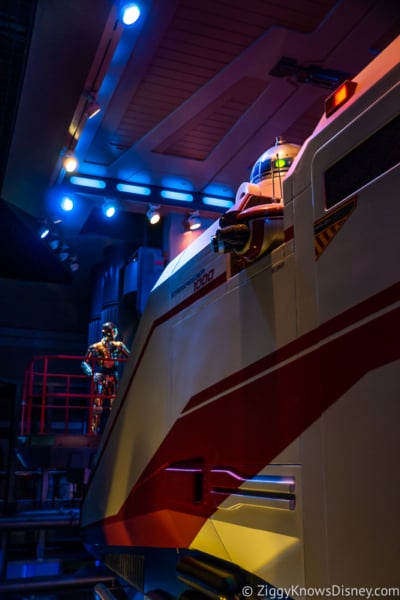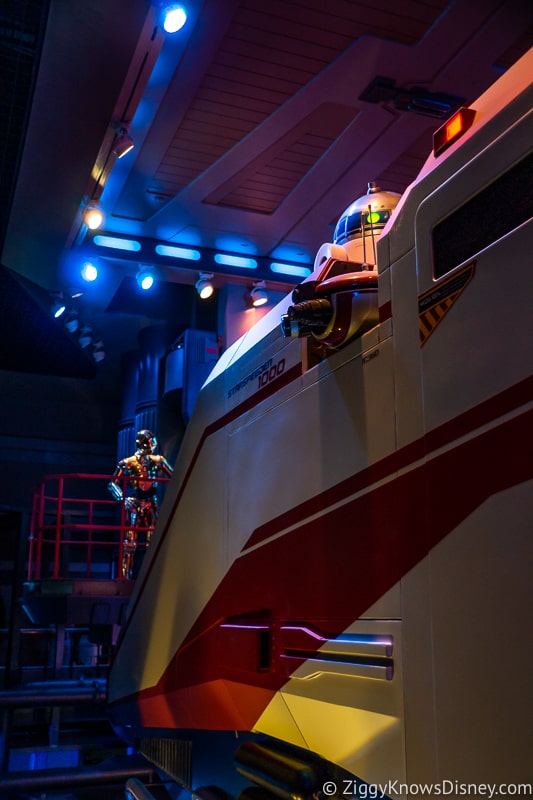 The biggest question you probably are wondering is: "When is Disneyland Paris reopening? When is it reopening??" This is understandable as it's almost impossible to plan your vacation if you don't know when it will be open again.
Right now the official word from Disney is that Disneyland Paris will remain closed through July 14, 2020. That doesn't mean that is when the resort is reopening. Disney has set that date as a goal, but things can change and get pushed back further depending on how the health situation in France develops.
Disneyland Paris has already pushed back the closure date multiple times at this point, and at one time even labeled it as closed indefinitely without a set reopening date.
The latest word from the French government is that most of France will remain closed at least into June. At that point, they will reevaluate and see what the situation is. Perhaps even more telling is their guidance on eliminating large gatherings of 5,000 people or more, which has been extended until September. Already the biggest Summer events in France have been canceled, such as the Tour de France.
With the situation still not cleared up in France at the moment, if they did mention a reopening date, that would likely get pushed off again into the future. How far though is the question.
Looking at some of the other Disney parks in the world can give us an idea of when Disneyland Paris might reopen. Shanghai Disneyland closed on January 25 and Tokyo Disneyland closed February 28. However, there is some positive news from Shanghai Disneyland as they have a reopening scheduled for May 11.
This will be a phased opening with a limited number of guests allowed back into the parks and without all the attractions and entertainment options available at first. If that goes well, things will be evaluated and could open even more.
So even though we can't predict exactly what to expect by looking at the other parks, there is hope. Since Disneyland Paris closed after Shanghai, and they are further behind in the timeline, we'll have to see what develops and if the resort will be ready to reopen in July or not.
My prediction is that Disneyland Paris won't be back open again before September 1, 2020, at the earliest. Disney has to prioritize guest and Cast Member safety, which it has done so far, and we expect to continue seeing done once they do reopen. With the latest announcements though, and until the entire situation is under control, it isn't safe to open again, even with restrictions and extra safety measures.
When Should I Plan My Trip to Disneyland Paris?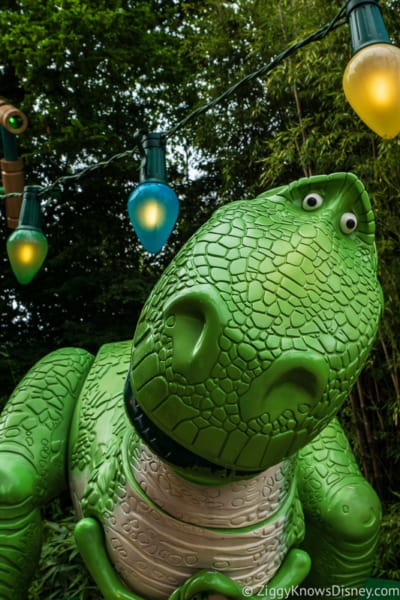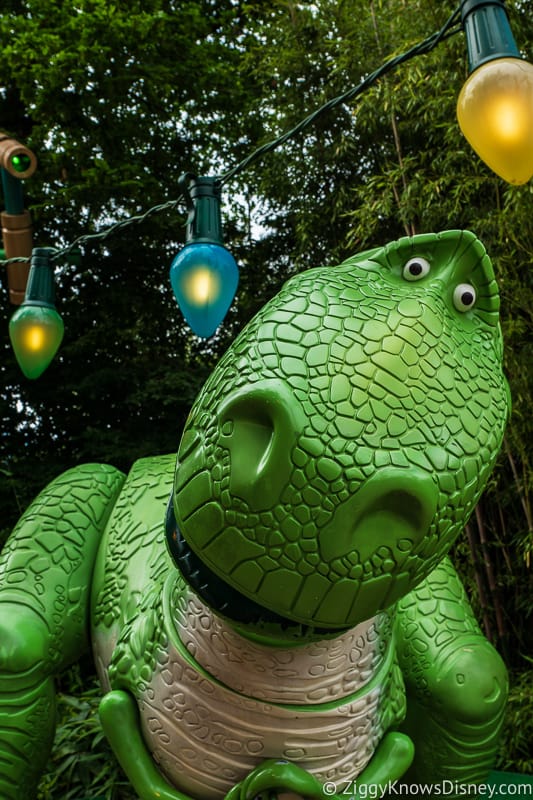 Again, I have no insider info on when Disneyland Paris is going to reopen, but if I were planning a vacation there in the near future I would be cautious and conservative in my planning.
I personally think the earliest it will reopen is September 1, 2020. However, I wouldn't be comfortable scheduling a vacation for that time. The earliest I would really be thinking about going would be October/November, but even that might be pushing it. If you are coming from the United States, you don't even know when airlines will resume normal operations so it's risky to book something too soon.
Even if the parks are open in July, there will be more extreme safety measures in place to keep guests safe, which means that it's possible not all shows or attractions will be open right away (in Disneyland but even in the city). You don't want to go all the way to Paris and not be able to do everything on your list.
My recommendation is to look further out into Fall 2020, or even Winter 2021. If you don't have to bring kids, then you are freer to decide when is the best time to go. Kids in Europe will be back in school again in the Fall, and the crowds will be lower than normal with the economy hurting and people not traveling as much as before. This would be our ideal time to visit.
Disneyland Paris Deals & Advantages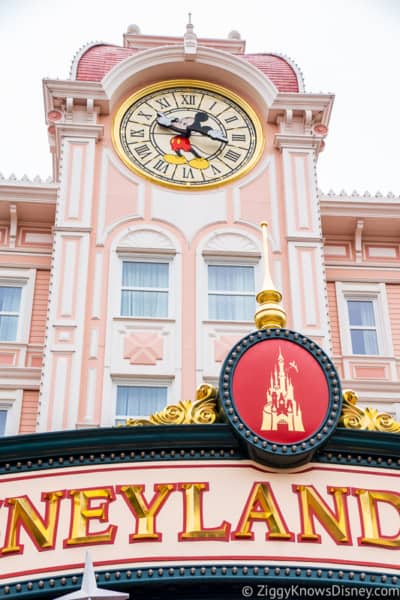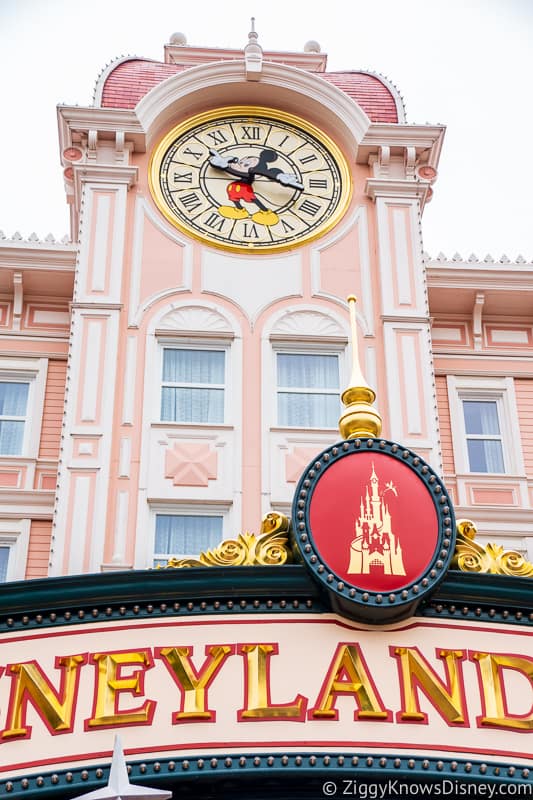 One of the only good things about the situation that guests will eventually benefit from is potential deals and offers on vacation packages and hotel rooms once the Disneyland Paris parks open back up.
As we fully expect to happen when Disney World reopens, we think there are going to be some great vacation offers for Disneyland Paris. Many people are going to be wary of traveling immediately after things reopen across the world. Yes, there might be some desire to get back to life-as-usual but we don't anticipate many overseas guests making Disneyland Paris their first choice for a get-away.
The European economy is getting destroyed right now and many families from other countries would have normally made the trip to Disneyland Paris are going to have reduced budgets, at least in the near-term.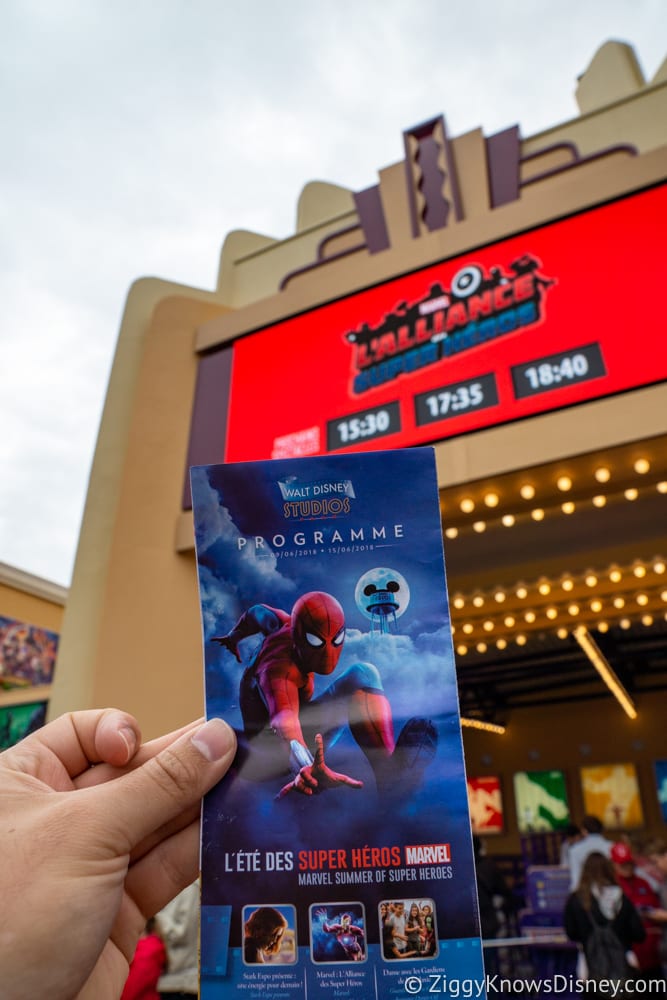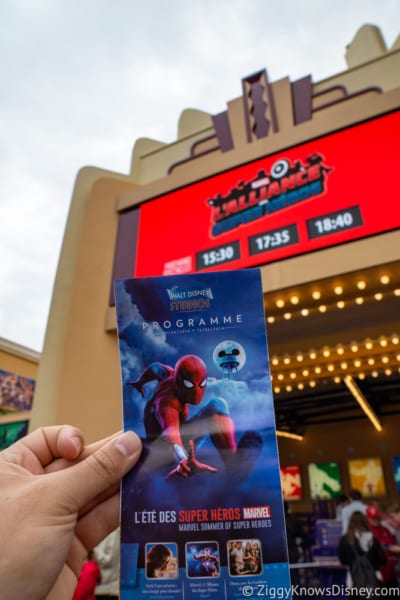 Disneyland Paris, of course, can't afford to keep its parks empty, so they will have to do something to attract guests to visit. That's why we think there are going to be some great offers and discounts to be had when that time comes.
Disney doesn't like to offer discounts, but when a greatly reduced number of people are coming to the parks, there is really no other option. This is what happened after 9/11 in the U.S. when there were some incredible deals to be had.
For guests coming from overseas in the U.S. or elsewhere, there will also likely be deep discounts on airfare and Paris hotels, which you will want if you are staying in Paris or nearby.
This is another reason to use a Disney-certified Travel Agent as they will be on the lookout for you if there are any discounts that can be applied to your vacation package. This can be invaluable and save you hundreds of dollars.
Another advantage that you might get visiting Disneyland Paris shortly after it reopens is reduced crowds. Again, in the weeks after reopening we think there will be a short-term spike in crowds, mostly French people who are sick of staying inside and want to do something fun. So day visits could be up once it opens.
But once Summer is over, there are probably going to be very low crowds, which again is a plus for anyone who goes. There is nothing better than going to a theme park when the lines are shorter than normal and you can do all the major attractions without waiting all day. You're likely to see a scenario like this play out in Disneyland Paris.
We don't know to what extent and how big these discounts will be, and how low the crowds will get, but we'll keep an eye on them for you so you will know when more information comes out.
Future Impact on Disneyland Paris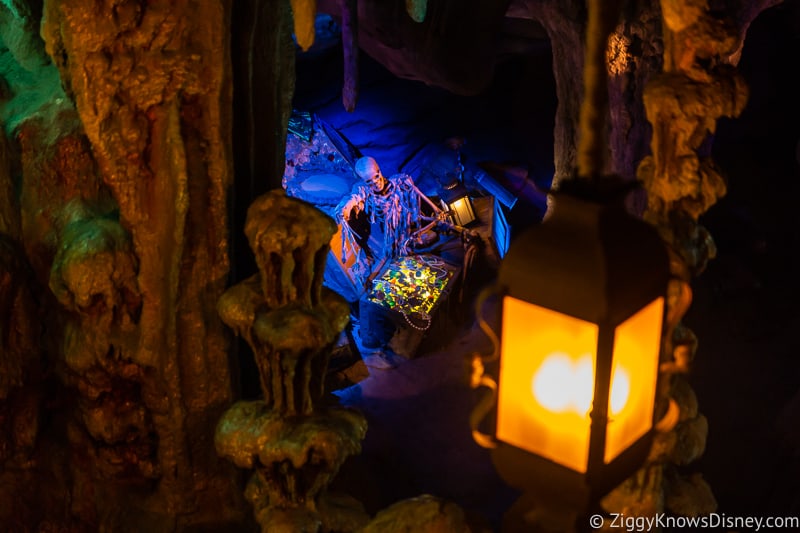 Disney parks across the globe are suffering huge financial losses by being closed for an extended period of time and Disneyland Paris is no exception. Keeping the resort closed could end up costing the company hundreds of millions of dollars and the longer it stays closed, the worse things will be.
Recently Disney announced it's taking a 6$ billion debt offering which it needs to pay part of their current debt. Financially Disney still looks good in the long-term, but it's not an ideal situation in the short-term.
What do these financial losses mean and what kind of future impact with this have on the Disneyland Paris Resort as a whole?
Whenever Disney has gone through financial troubles in the past, that inevitably means budget cuts somewhere in the company. Specifically speaking about Disneyland Paris that means some of the upcoming projects scheduled for the resort could be on the chopping block.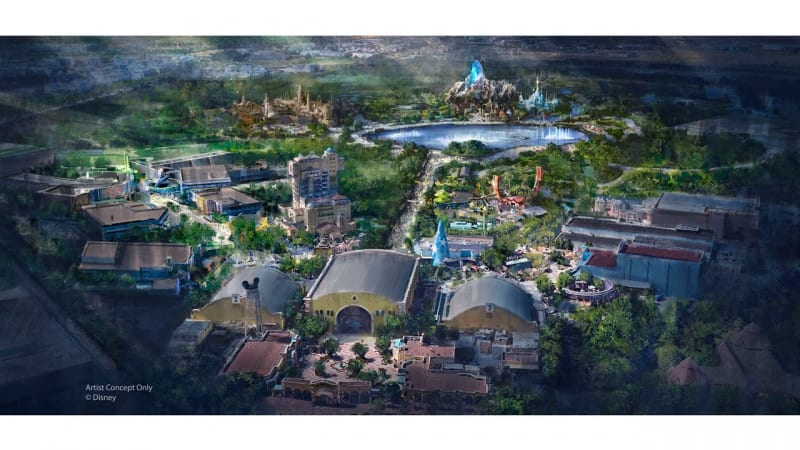 We know that right now Disney has agreed to invest $2+ billion into the resort including 3 new themed lands coming to Walt Disney Studios Park: Avengers Campus, a version of Star Wars: Galaxy's Edge and a Frozen-themed land. All three were expected to be completed by 2023.
While none of them will probably get completely canceled, they will all most likely be delayed to some degree.
Disney is also under contract to build a 3rd park at the Disneyland Paris Resort, which probably will still happen since the deadline for that is still 10 years away.
Inevitably there are bound to be some cuts because of the current economic downturn and just how much depends on how much longer the closure continues on for. We'll keep an eye on these projects and let you know all the ramifications of the current Disneyland Paris closure as soon as we have more info.
Summary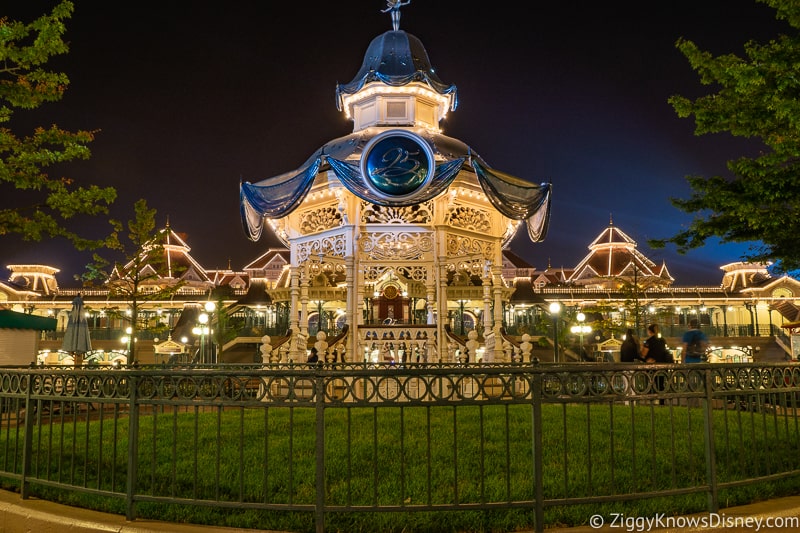 This is certainly a unique time in the history of Disneyland Paris and The Walt Disney Company in general. We've never seen a time when all the theme parks have been closed before and might never again.
We didn't see this coming but ultimately we think that it was a good decision on the company's part to close down Disneyland Paris for the time being. Obviously putting the health of the guests and Cast Members should be the priority above everything else.
As the weeks move on Disney will continue to work on a solution for guests so that when the parks open back up guests will be safe. We just hope they will find a way to keep the magic alive and not ruin the guest experience with whatever new safety measures are taken.
We will continue to keep the situation in Disneyland Paris under a close eye and let you know of any changes to the closure date, policy changes and when it will finally be open as soon as we have more. Stay tuned…
Sign Up For Our Newsletter Today!
Your Thoughts
I want to know what you think about Disneyland Paris closing…
Does this closure affect your plans?
What solutions can Disney implement?
Let us know in the comments section below!
If you enjoyed this article, as always I appreciate it if you'd share it with others via social media. I work hard at making this website into a useful resource for you and your family to plan your visit to the Disney Parks and I hope it can help you! Thanks 🙂