Disney has announced a huge new future expansion project coming to the Disneyland Resort in Anaheim, California including new theme park areas, attractions, dining, shopping, parking and hotels.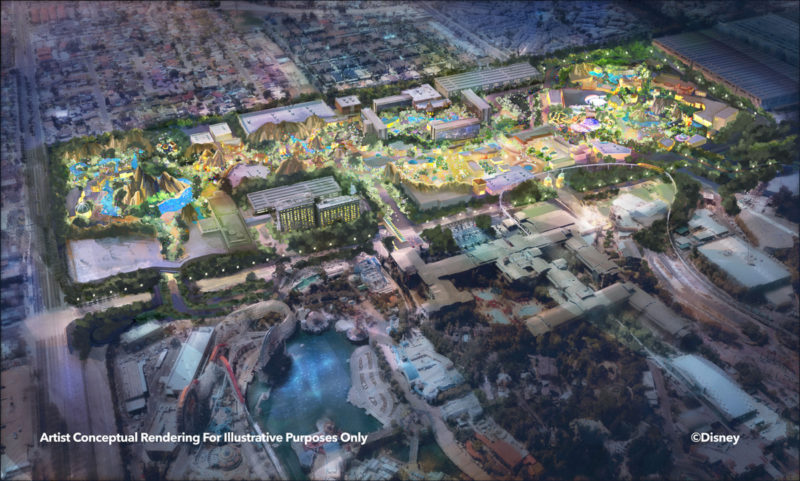 In this post we'll cover all the details so far about the Disneyland expansion project, what it entails, if a 3rd theme park could be going to the resort and when it all will be built.
This is the biggest project at the Disneyland Resort since Disney California Adventure was built in 2001, and there is certainly a lot of excitement about the potential of the expansion. "DisneylandForward" as it is called, will be a big boost to the economy and provide new experiences at both the East and Western ends of the Disneyland resort.
It also means that significant expansions might be coming to both Disneyland Park and Disney California Adventure. It also means that new rides and attractions can be put in without replacing any of the classic ones.
Disney has already provided concept art for the project as an idea to what it might look like when completed. This is all in the early stages of development and all of the concept art we are going to share with you will be heavily modified in the final version.
Let's see what Disneyland has in store…
What is Disneyland Forward?
The Disneyland expansion project is called "Disneyland Forward" and it is the blueprint for this new development. It is Disney's pitch to the city of Anaheim for new entertainment, shopping and attractions to further expand the resort.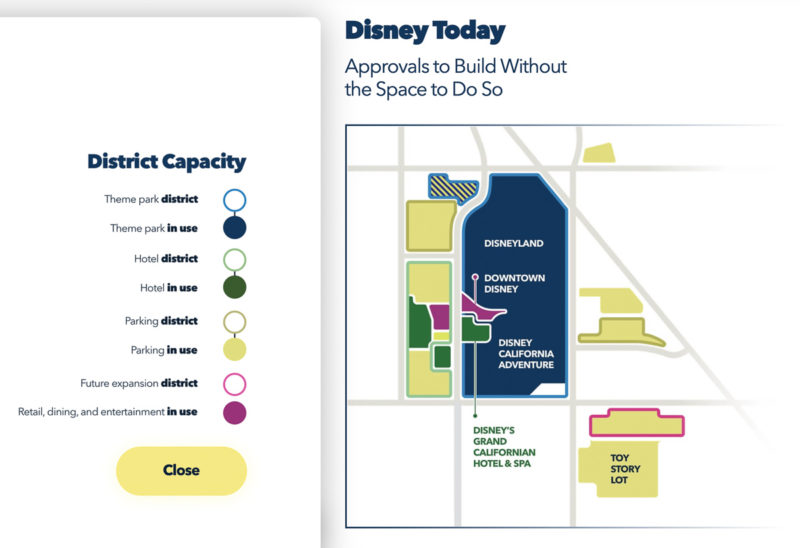 The city of Anaheim is desperately in need for an economic rebound after the events of 2020, and if this gets built it will go a long way to helping the local community get back on its feet.
It's important to note that the plans don't include expanding the size of Disneyland, just to better utilize the current space. The total land of the Disneyland Resort will remain at 500 acres, it will just be distributed in a different way and with a better flowing layout.
Areas that are currently used for parking on the West and East sides of the resort will be used for the expansion, with new parking structures built to hold the cars.
What is Included in the Project?
What is Disneyland actually building? What's coming in this expansion project? As of this moment, there are no concrete details laid out for what is included and it is still in the very early stages of planning.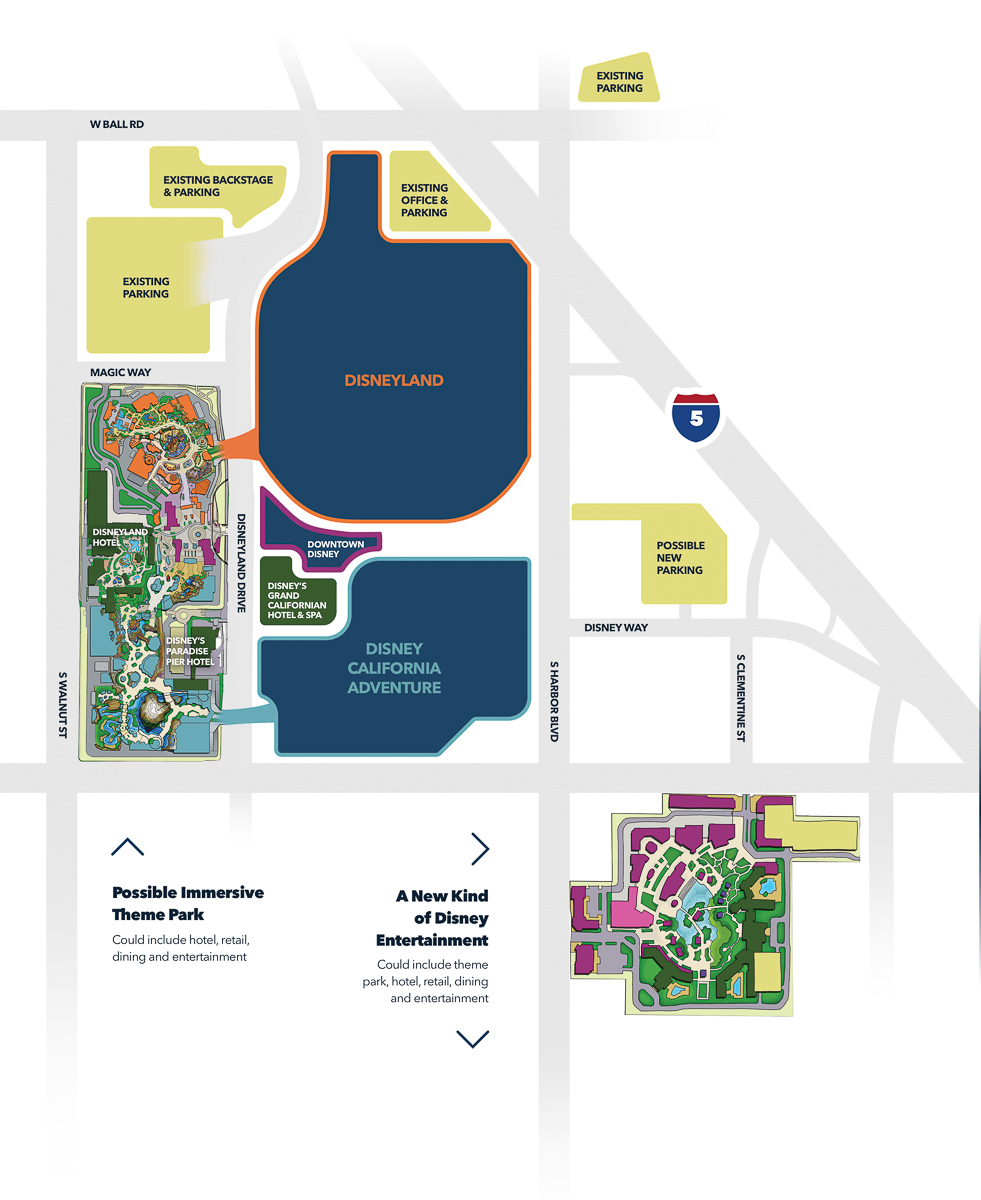 This is Disneyland's hypothetical proposal to the city of Anaheim, who then has to approve the initial plans. Disney is first asking permission to build new entertainment venues, and then they will work on the details of the actual project and bring those to the city for further approval.
Disney has however revealed some ideas that the expansion area could be inspired by. We could see themed areas based on Peter Pan, Frozen, Zootopia, Toy Story, TRON, and more. Let's take a look at the different areas of the project so far.
Disneyland & California Adventure Expansions (West Side)
The most likely scenario for the West Side expansion are new lands added on to both Disneyland Park and Disney California Adventure, plus a mixed-concept entertainment/shopping area in the middle.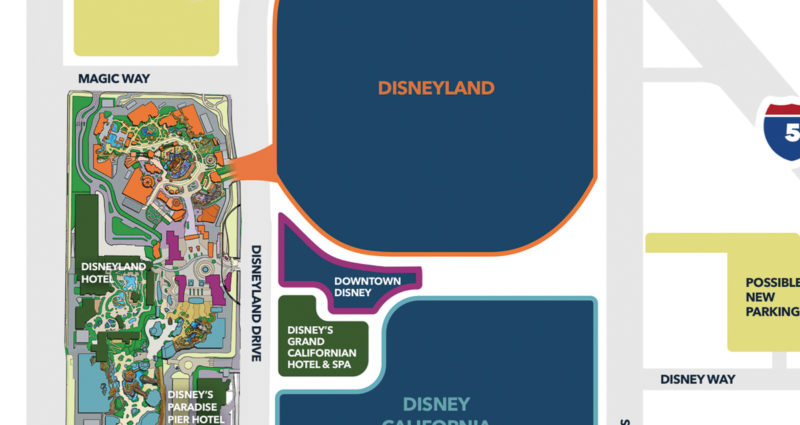 In fact, if you look at the concept art, you will see the West Side expansion between S. Walnut St and Disneyland Drive. At both ends of the map are expansion area for the two existing parks. The Disneyland Park area is at the top and the California Adventure area is at the bottom.
Both expansions are connected by what appeal to be bridges taking you over the street below and into the new themed areas.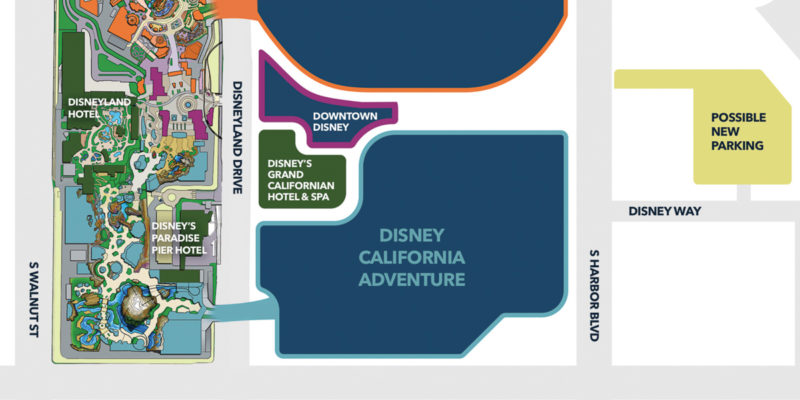 The Disneyland Hotel and Paradise Pier Hotel are both currently in the middle of this area, and it looks like a shared entertainment area is connecting all the areas here. There would probably be a back entrance into both parks, making it super convenient if you are staying in either of those two resorts.
At this point almost anything could go in the theme park expansions here. The concept art is vague, but we see plenty of water, mountains and greenery in both sections.
In the California Adventure area it looks like there could be some kind of roller coaster, a boat ride and there is even room for a dark ride or two.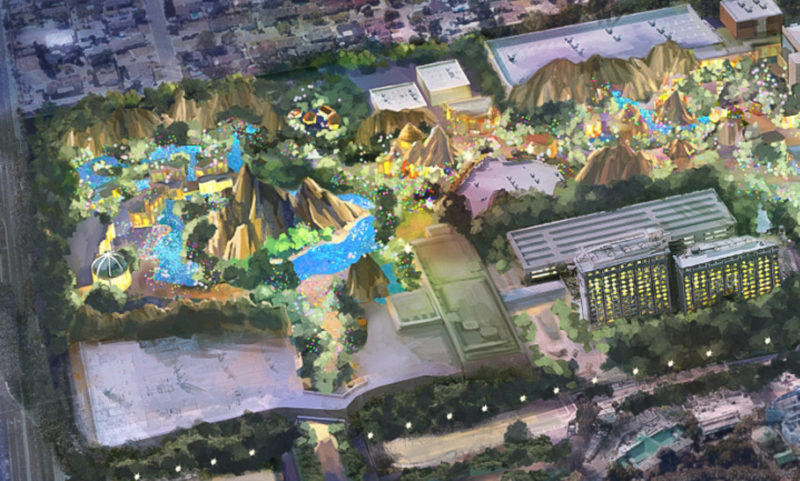 In the Disneyland Park section we can see a few smaller attractions, more mountains and water features.
The expansion areas look very much inspired by Fantasy Springs, the new addition coming to Tokyo DisneySea. In a dream scenario, the area would look like the DisneySea expansion, seamlessly combining hotels, attractions and shopping together in one immersive area.
That would be amazing if we got anything close to what is going in there, but we aren't getting our hopes up quite that high.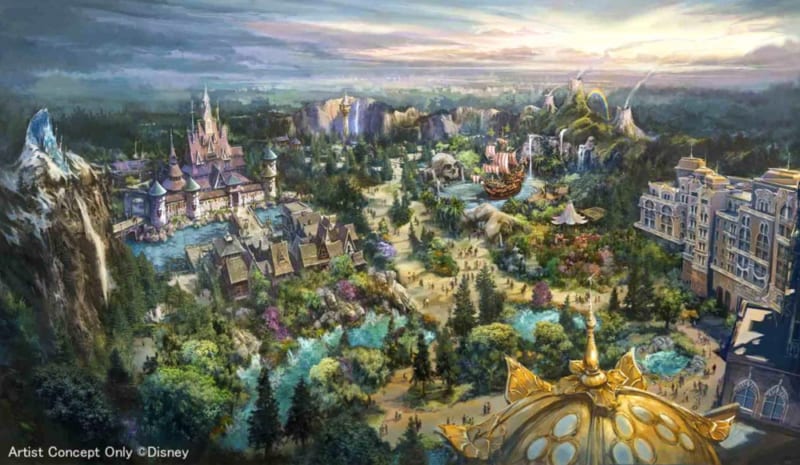 It's really way too early to speculate, and the next concept art they release will likely look totally different from this one.
Downtown Disney Expansion
We can also see in the concept art, the Downtown Disney district is getting an expansion in the middle of the West Side expansion. There is a fountain visible and expect more shopping and dining.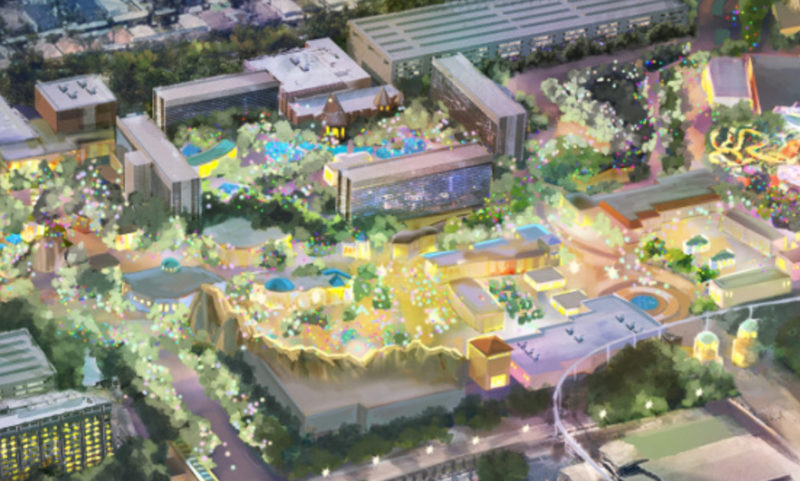 This area connects to Downtown Disney near the unused AMC Theater and ESPN Zone. If you remember, they were closed for the previously planned luxury hotel project that never ended up getting built.
Eastside Expansion (Entertainment/Shopping District)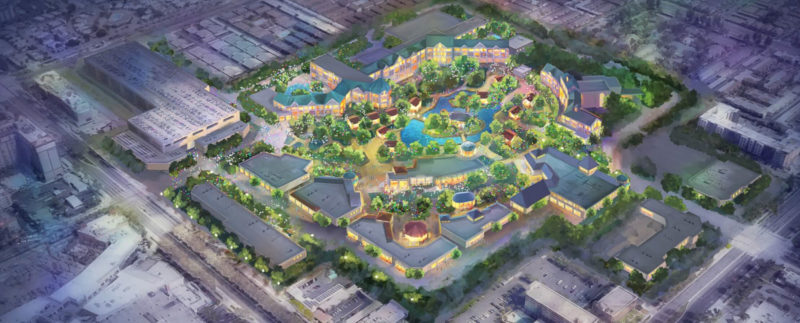 One of the most vague yet intriguing areas of the project is the Eastside expansion, the current location of the Toy Story parking lot. This space is right next to the Anaheim Convention Center and would be the perfect location to cater to the convention-goers.
It looks like they want to turn this area into a Disney Springs-like section with restaurants, live music, shopping and other entertainment venues. Besides convention-goers, this area would likely be extremely popular with locals.
In the concept art we can see what appears to be a hotel at one end of the site, shops, restaurants, and a water feature in the middle.
Eastside Parking Structure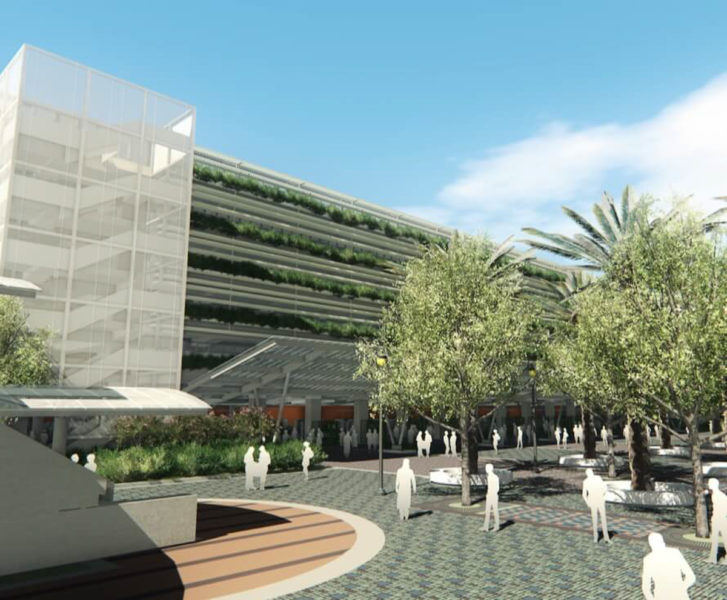 With more space being used for the theme parks, where is Disney going to put all the cars? To the East of the map we can see possible new parking structures which could hold the needed cars.
Disney released concept art of what these structures might look like. Again, this is a huge part of the puzzle and Disney needs additional parking added if the expansion is going to go through.
Is a 3rd Theme Park Coming to Disneyland?
While Disney isn't ruling it out completely, at this time there are no plans to build a 3rd park at the Disneyland Resort in Anaheim, California.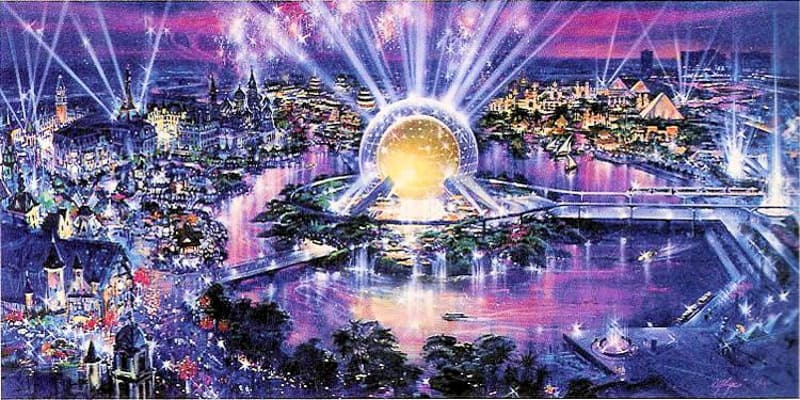 Disney isn't announcing any specific future projects at this time and they are focused on meeting with officials from the city of Anaheim to get the initial approvals.
While Disney is exploring all options on the table, we don't think a 3rd park at Disneyland is realistic, specifically because of the limited real estate the company currently owns in the area. In the proposed areas in the concept art there is room for new lands for each park, but putting a whole new park in that small space would be pushing it.
Is Disneyland Building a New Hotel?


Right now Disney hasn't made any specific announcements about a new hotel coming to Disneyland, but one is clearly in the concept art over at the Eastside project.
Again, this would be aimed at convention goers and would include dining and entertainment options and even theme park experiences all in one area.
When is the Disneyland Expansion Going to Be Built?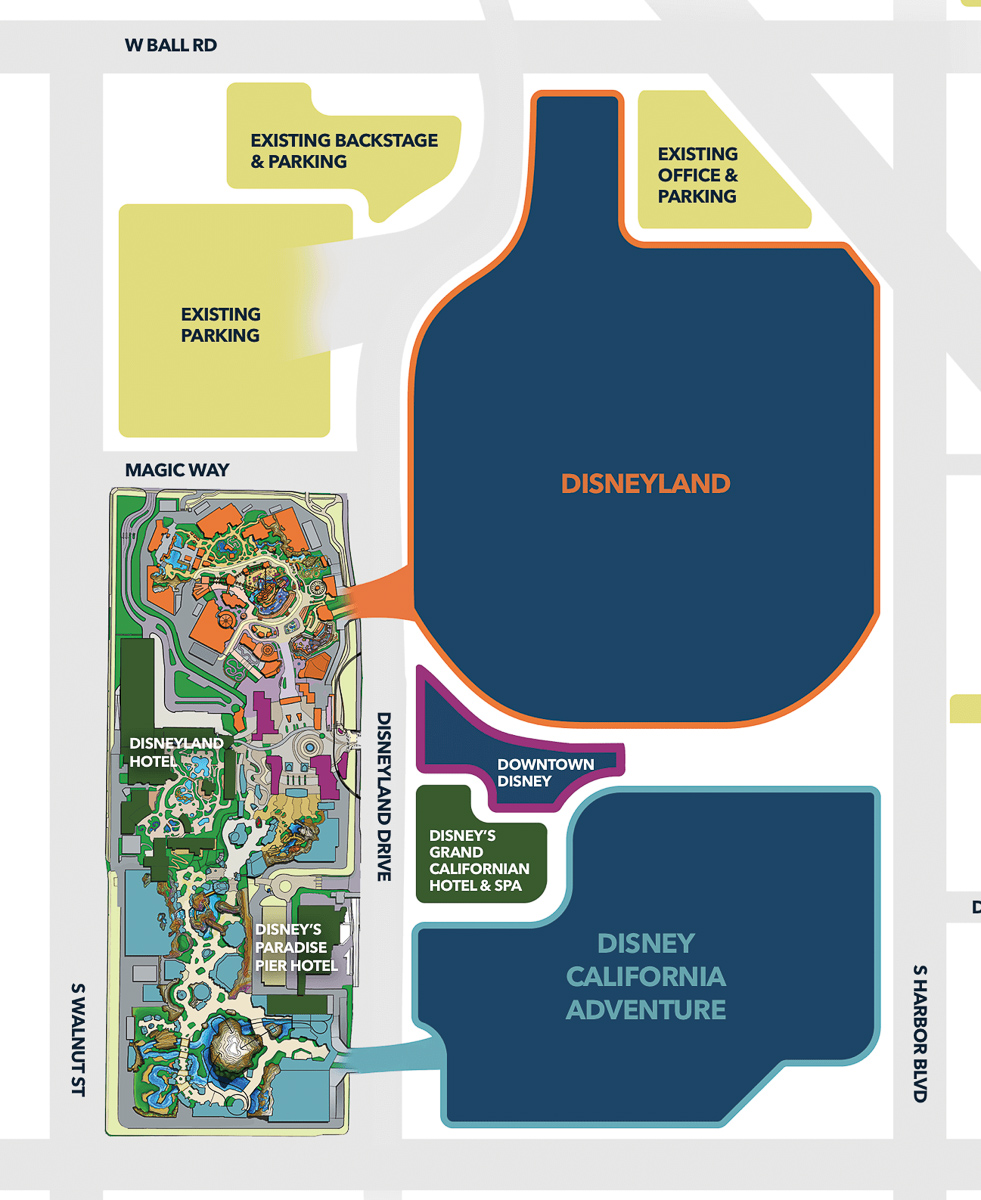 Disney has not given any timeline on the construction of the Disneyland Resort expansion. Things are still in the very early stages and they still need initial approval from the city of Anaheim.
Once that happens, they can start laying out more detailed plans including all the new attractions, entertainment experiences, etc. If the city approves those plans, construction can begin.
Only now are they starting the outreach process to local businesses, residents and officials. That means we still have many years to go before we ever see the Disneyland expansion project actually get built.
At the earliest I could see some of this being built by 2025 or 2026, but depending on how long approval takes and the size of the project, it could be even longer than that.
What Makes This Time Different?
All of this sounds amazing, but how do we know it's actually going to get built this time. Didn't the city of Anaheim shoot down recent plans to build a new luxury hotel near Downtown Disney? What makes this time any different?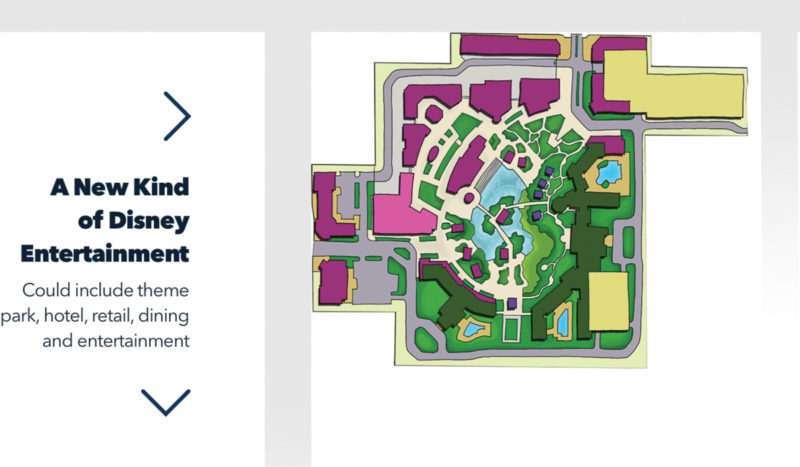 While it's true that Disney and the city of Anaheim have a long and tumultuous relationship (putting it lightly), the DisneylandForward project is completely different from recent past project Disney has taken to the city for approval.
For one thing, the recent health crisis and subsequent shutdown of pretty much the entire city of Anaheim suddenly opened a lot of eyes. Many local businesses are now out of business and thousands of workers jobless. The city lost hundreds of millions of dollars in revenue over the past year with a lack of tourism in the area.
At this point, Anaheim is open to any reasonable solution to bring more jobs to the community, which is what an expansion to Disneyland would do.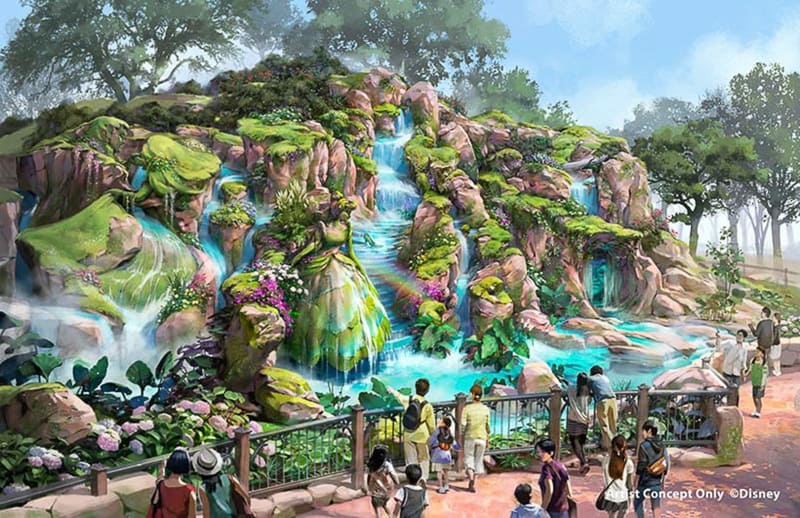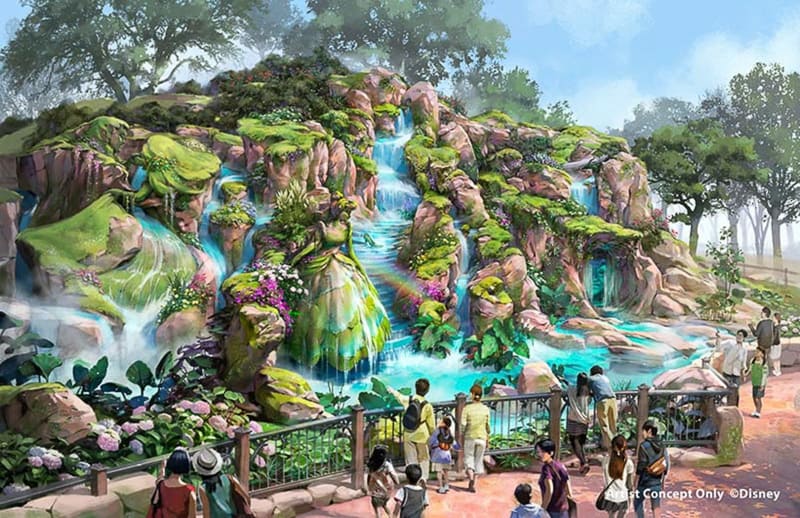 Disney is committed not only to adding thousands of additional jobs, but also diversity hiring, unionized labor, and positive environmental changes.
The second reason is that this time Disney is taking a completely different approach to the project. They aren't asking for any money from the city of Anaheim, and they aren't asking for any special tax breaks. Not a dime will come from the city.
This was the huge issue that lead to a heated dispute between the two parties the last time. With that not an issue anymore, and the city's openness to new opportunities, we don't see any major roadblocks for support for the project.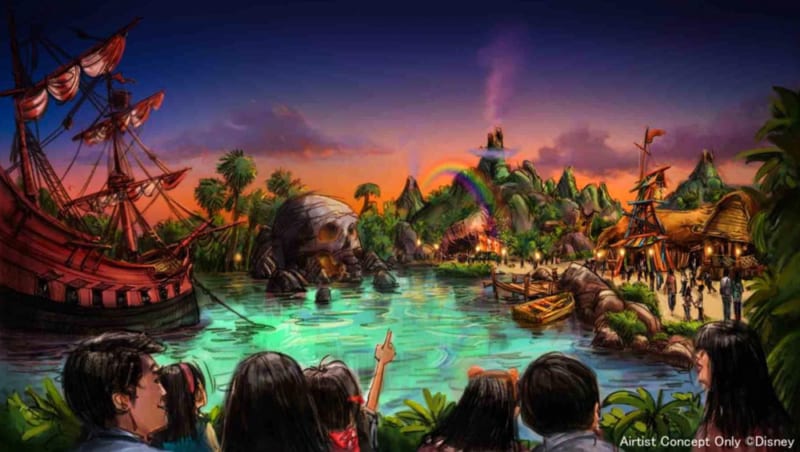 When talking about the plans, Walt Disney Imagineer Jeanette Lomboy had this to say:
"Because of the current rigid district structure, we just need more flexibility. We're excited about the possibilities and ready to dream. Believe me, we have no shortage of ideas, content or stories to tell or build. What we do know today is that guests need and want more.
In order to give guests what they want, we need more flexibility here in Anaheim. Guests are demanding immersive integrated experiences that are not singular in their uses. We no longer think of uses as separate. Retail, dining, entertainment, theme parks and hotels are all part of the same experiences in the same place. And we need the space in our lands to create story-rich environments."
Of course, anything is possible, and just like WestCot and Port Disney were planned but never built in California, this might not go through either. At this point however, we think there is a good chance we will see something come from this since both sides will be willing to make it happen.
What About Disney World?
If you are a Disney World-goer, you no doubt might be feeling left out at the moment. Disney California Adventure is getting a big Marvel Land expansion later this year, and now the possibility of more Disneyland expansion is coming up.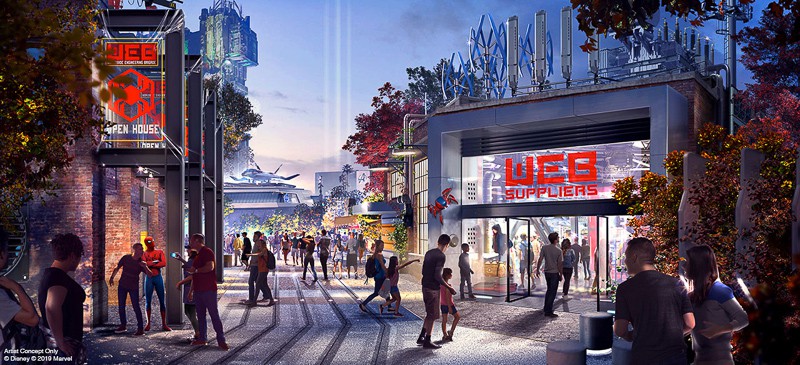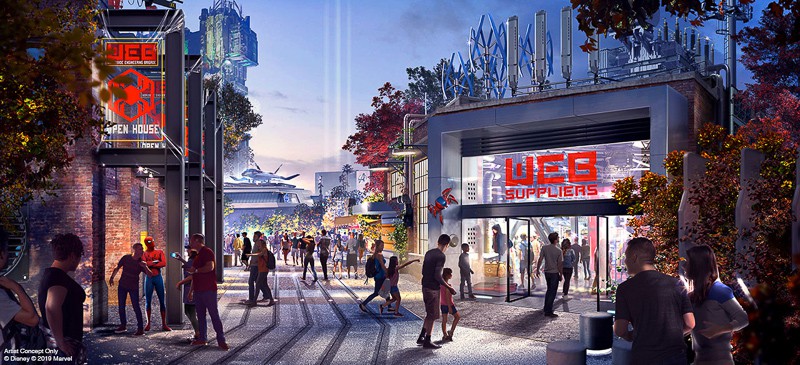 While it's true that a lot of new projects are currently on hold at Walt Disney World, there are plenty of new attractions in the works there too. The EPCOT expansion is currently full-steam-ahead, and though some parts of it were canceled, we are confident Disney has plenty of other projects they are planning for the resort they haven't announced yet.
These things go in cycles, and they company will pay attention to a couple of the parks at a time, then move to other ones. There are only a certain amount of funds available for expansion, and there are a lot of factors in play.
While we don't think we'll see a 5th park in Disney World anytime soon, there are plenty of new attractions coming to Disney World in the next few years to keep us busy.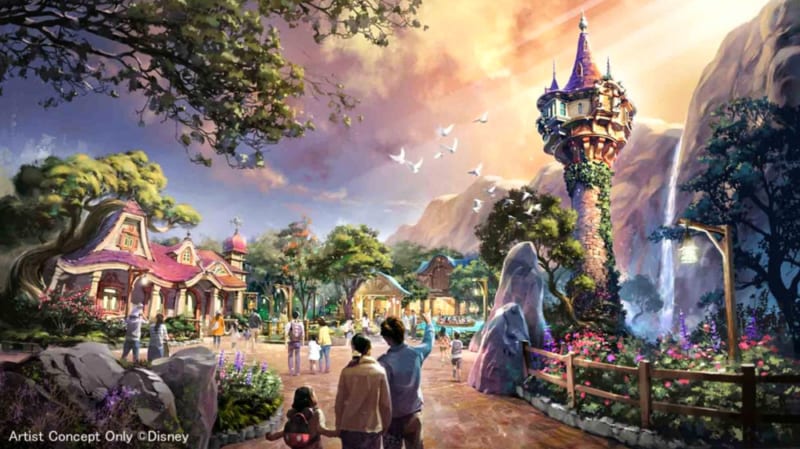 The DisneylandForward project has us very excited for the future of the resort. Even though it's all in the early phases, we think this is a great idea and will help keep Disneyland revenant for decades to come.
Stay tuned for more updates to the project in the near future.
Disney's full proposal is available to see online at DisneylandForward.com. We encourage you to check it out to see what Disney is planning so far.
Your Thoughts
I want to know what you think about the potential Disneyland expansion coming to Anaheim…
Are you looking forward to this new expansion?
What would you like to see included in the project?
Let us know in the comments section below!
If you enjoyed this article, as always I appreciate it if you'd share it with others via social media. I work hard at making this website into a useful resource for you and your family to plan your visit to the Disney Parks and I hope it can help you! Thanks 🙂