In this post, we are going to discuss all the newest Disney World rides and attractions, as well as give you a glimpse of everything coming to the parks in 2021-2023. I know 2023 seems like a long time away, but with all the new rides that Disney is currently building, we want to prepare you for what's next.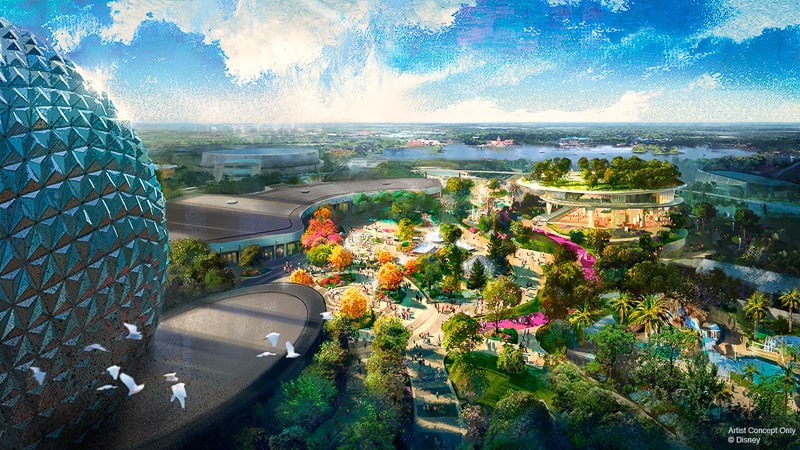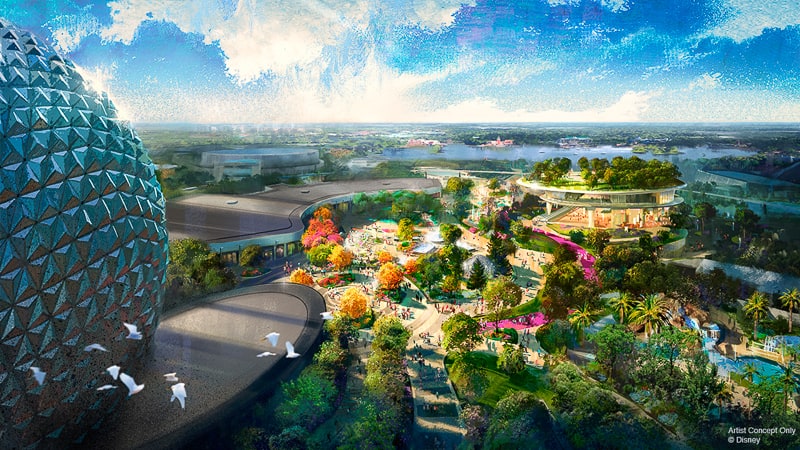 The easiest way to do this is to break everything down park by park. Just in case you haven't been to Walt Disney World in the last few years, we will give you a brief overview of the new Disney attractions, that are already in the parks and what's coming soon.
One good way to see everything is in our Walt Disney World Construction Updates guide.
We try to stay on top of all the different construction zones around property (and there are plenty of them) on a monthly basis so you can even see these new rides being built stage by stage. It's really fun to watch and will give you an insight into what actually goes into these complicated systems.
2020 has been an interesting year, and things haven't gone exactly the way Disney originally planned. This was supposed to be a huge year for construction, but the Disney World closure changed that quite a bit.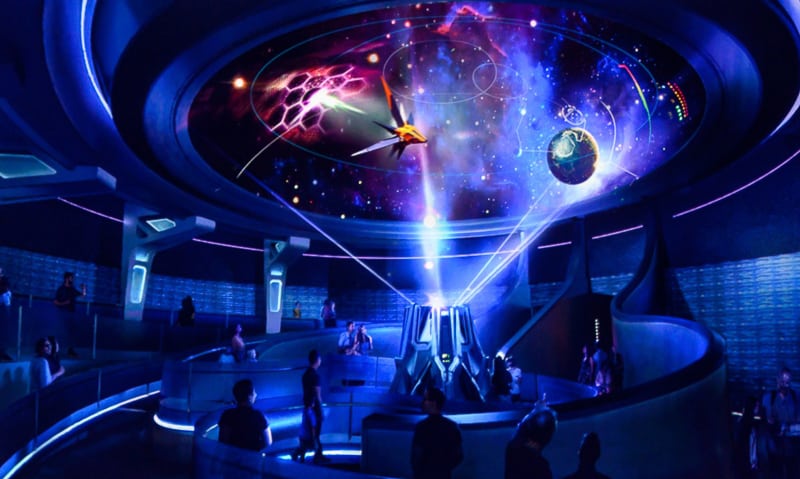 Because Disney has lost billions of dollars in this period, CEO Bob Chapek announced that they have cut the construction budget by $700 million in 2020. Because of this, many of the new rides and attractions coming to Disney World are either being delayed or canceled outright.
Thankfully, Walt Disney World is reopening and already some construction around the parks has started up again. Some of the attractions we thought we were getting in 2020, we'll have to wait until 2021 to experience. Likewise, some of the rides scheduled for 2021 are now pushed off until 2022.
At this time we don't have a complete list of new rides that have been affected, but we'll share with you everything we know so far.
Anyway, if you haven't been in a few years, there are already a ton of new attractions in Disney World to come and see.
Waiting for what's coming to the parks next is also a consideration, and either way, you'll have many new exciting things to see and do.
One of the biggest new things coming to Disney World is the 50th Anniversary celebration in 2021. Expect the resort to be at almost full capacity once that celebration gets underway, so if you can come before that, it might not actually be a bad time to visit after all.
In fact, it's for Disney World's 50th anniversary that most of the new rides, attractions, restaurants, and hotels on our list are being built, and the majority of them will be done at least by some point during the celebration.
If you are trying to figure out which year you should plan your trip, read our post on "Going to Disney World in 2020 or 2021, Which Year is Best?" There we break down the pros and cons of each year.
Without further ado, here is what's new and what's coming next to Walt Disney World from 2021 to 2023 and beyond.
Magic Kingdom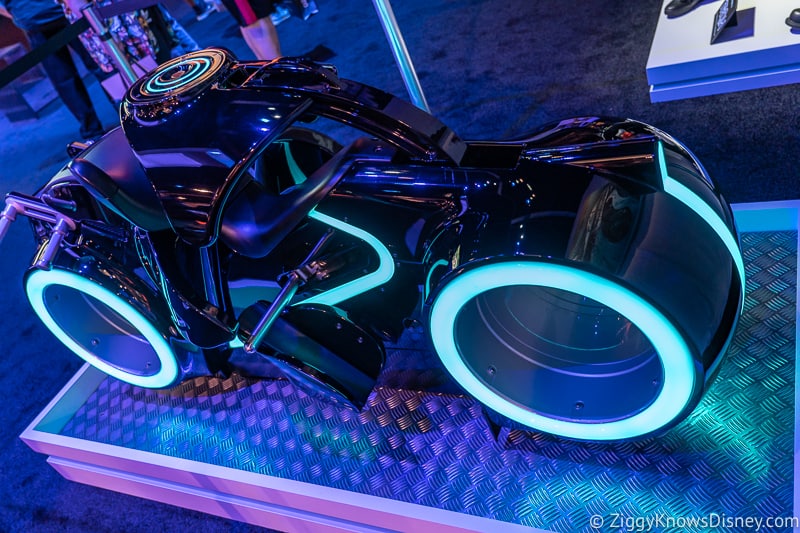 Since we're talking about anniversaries, let's start off in Disney's Magic Kingdom, where Disney World was born. Honestly, if you haven't been in a few years, there aren't that many new things you need to see.
The Happily Ever After fireworks show made its debut a couple of years ago, and since then, there hasn't been much.
If you like the hard-ticketed events that Disney does, they've added the Villains After Hours party which is themed around of course, the Disney Villains. It isn't quite as good as the regular Disney After Hours events they also do in the park, but it's close.
The only bad thing is you might have to wait until later in 2021 or even 2022 since most hard-ticketed events have been canceled at this point.
The Magic Kingdom definitely isn't the park with the most new attractions coming in the next few years, but it has one of the biggest ones, and definitely the most controversial one.
The biggest by far is the TRON Lightcycle Run roller coaster. This is a clone of the roller coaster in Shanghai Disneyland, and will quickly jump to the most popular ride in the park when it's done.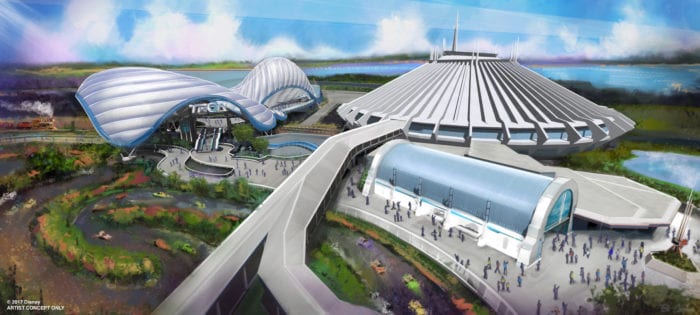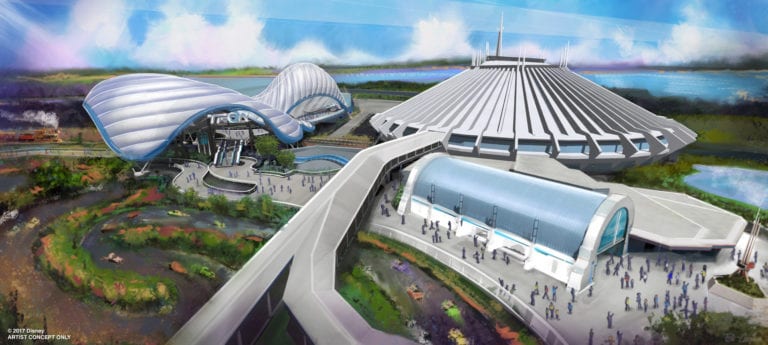 It was originally scheduled for a Spring/Summer 2021 opening date, but that has now probably gotten pushed back until 2022 due to the park closures. In fact, Disney Imagineer Bob Weis said it will restart in phases.
It doesn't feel like this will be done in time for the 50th and we'll let you know as soon as we have an opening date.
The big news that was dropped recently was one of Disney World's most beloved attractions, Splash Mountain, getting a complete re-theming into a Princess and the Frog themed attraction.
The Disney fans are split on the reasons behind why it's happening, but it is happening. It will remain a log flume ride, but now set in the Louisiana Bayou and featuring Princess Tiana and Louis as they bring you on a musical journey from the film.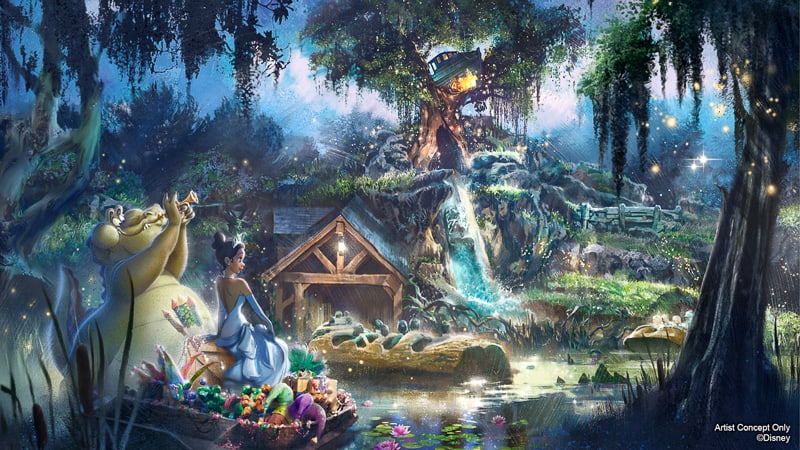 This is not going to be a small project and we expect between 1-2 years to complete the re-theming once it actually gets going. At this point, we don't know when construction is starting so don't expect this to be open any time before 2022, or even later.
You may have noticed that the Walt Disney World Railroad hasn't been making its usual loop around the Magic Kingdom. It was closed for all of 2019, and stayed that way in 2020 unfortunately.
At this point, it's anyone's guess if it will be up and fully functional in time for the 50th Anniversary in 2021. If TRON still isn't open, there is a good chance the railroad won't be either.
Don't expect to see any more E-Ticket attraction in the next few years, but we are still anxiously waiting for a new nighttime parade.
While insiders were saying there was a chance it could be here in 2021, that has also likely changed and we'll probably have to wait a little longer still.
Read our Magic Kingdom Rides Guide for a more look at every ride in the park.
EPCOT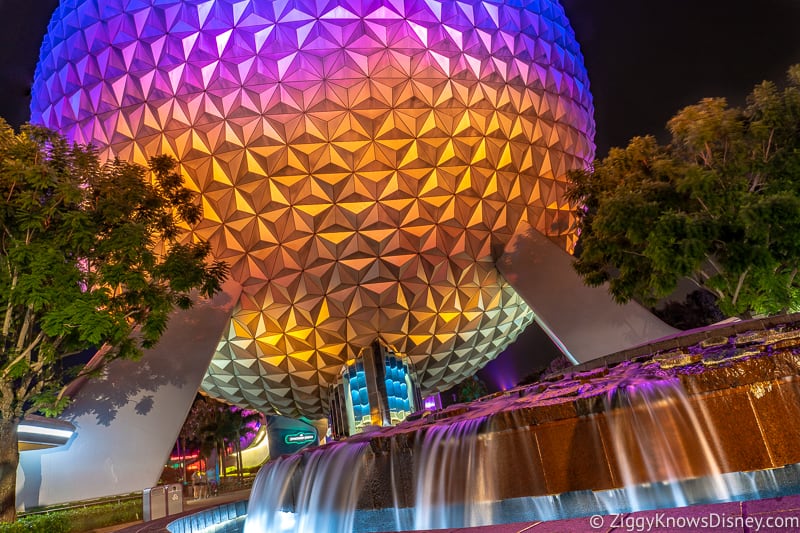 If we were putting this list in order of the parks with the highest number of new rides and attractions coming in the next few years, there is no doubt that EPCOT would be #1. Right now it's one big construction zone, and that's the price we have to pay after years of letting things go.
Good thing that things are looking up and there is a great, big, beautiful tomorrow in store for EPCOT, though some plans have been altered recently.
If you haven't heard yet EPCOT is getting a complete transformation, with new attractions and a complete re-do of Future World.
In fact, we found out at the last D23 Expo, Future World will cease to exist and instead it's dividing up into 3 new neighborhoods which will hold the current and new attractions located there.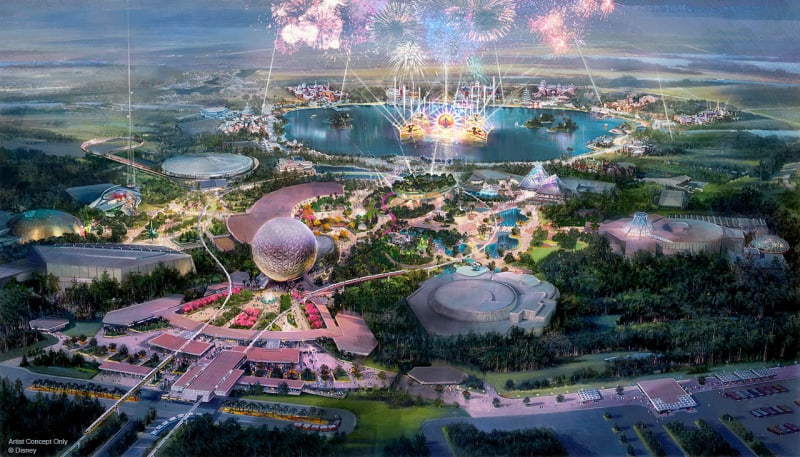 A great way to see what's coming to EPCOT is to visit the EPCOT Experience exhibit at the Odyssey Pavilion. Here they have a huge model and awesome video of EPCOT and all the pavilions that will be seeing changes starting in 2021, and extending until 2022, 2023, and beyond.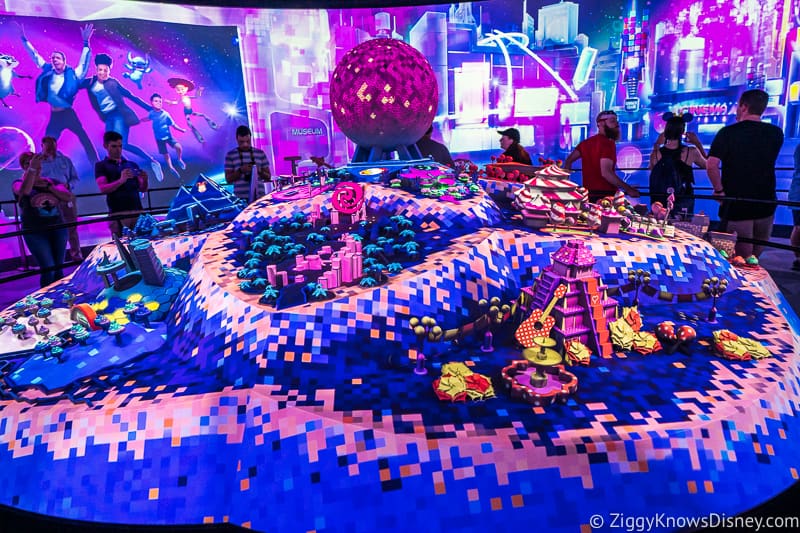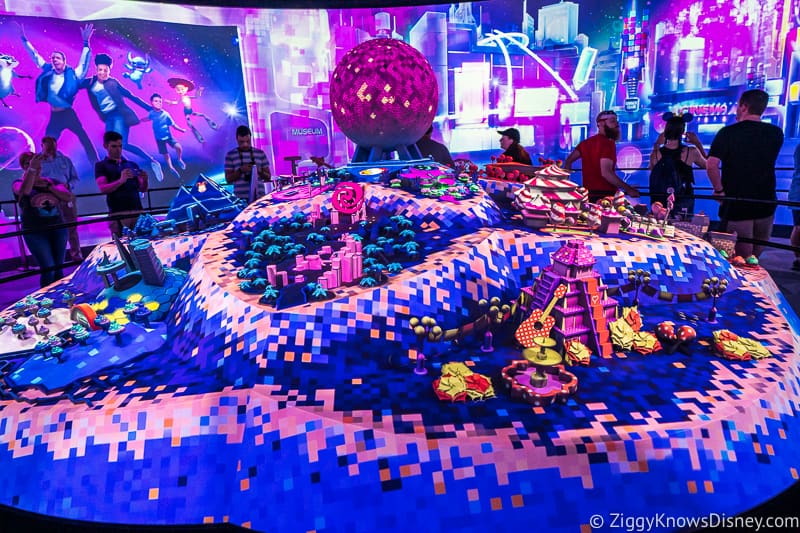 Some of those changes already started in 2020, or just right around the corner. For example, just recently 3 new EPCOT films debuted. Awesome Planet can be found in The Land pavilion which explores our planet earth, bringing it alive in a way only Disney can.
Canada has been getting an exterior makeover, but its film just got one too in "Canada Far and Wide in Circle-Vision 3D." It has new scenes, a new musical score and updated visuals that will take your breath away.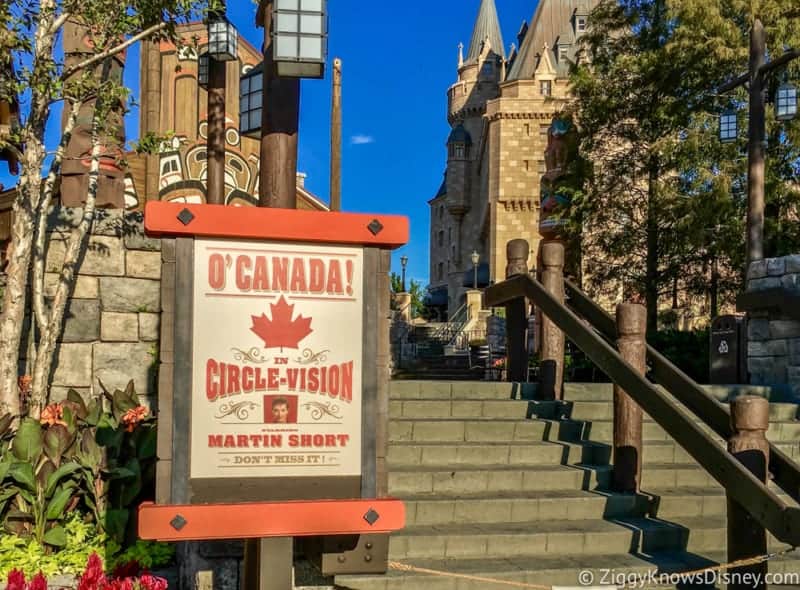 The third film is a "Beauty and the Beast" Sing-Along which has taken over the Impressions de France theater, most of the day that is. This is the latest effort in Disney introducing more characters into EPCOT.
We aren't quite as harsh as some, but there is no doubt that this is a downgrade to the original show. We just wish there were more showings of Impressions de France every day instead of being relegated to the end of the evening.
The last new film coming to EPCOT is another Circle-Vision 360 film coming to the China pavilion called "Wondrous China." This film replaces the old one, again with completely new scenes being filmed.
There is no exact date for it yet, but expect it to debut sometime in 2021 or 2022.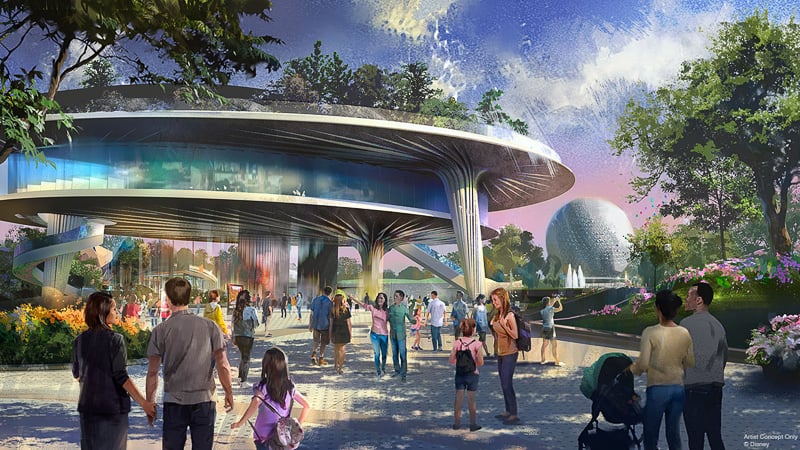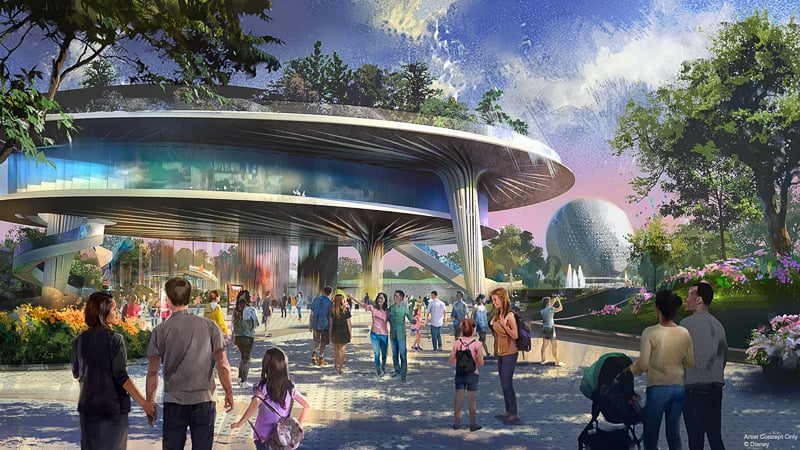 Looking into the current Future World, this is where we see the most changes happening. One of the main features of this newly designed area in EPCOT was to be the 3-story Festival Center, "Dreamer's Point."
Located high above World Celebration, it will have shops, restaurants, and an observation deck on the top level, providing amazing views into World Showcase.
This is a huge part of the new EPCOT expansion, however, some are now doubting that it will even get built. With Disney's budget cuts for new rides and attractions, will the new festival center still be viewed as "necessary?" A smaller version of the project could very well get built in its place.
Construction hasn't started on this yet and, even if it does go forward as planned, don't expect it to be ready until 2023 at the very earliest.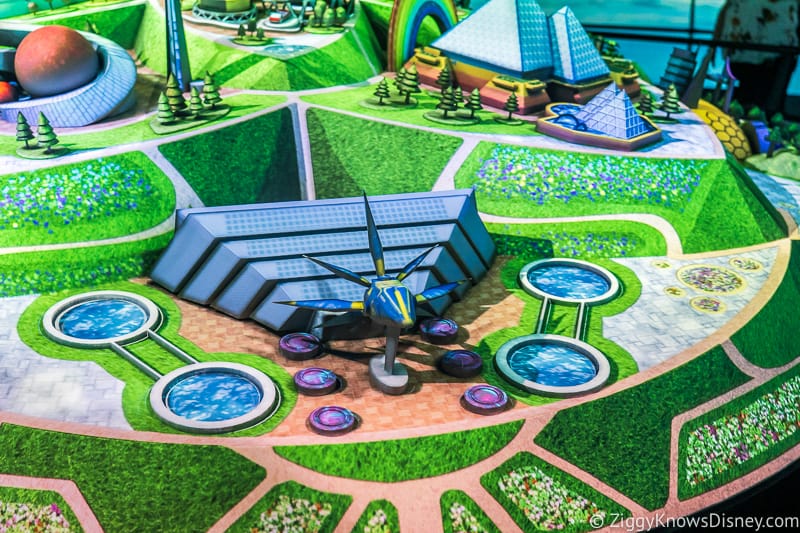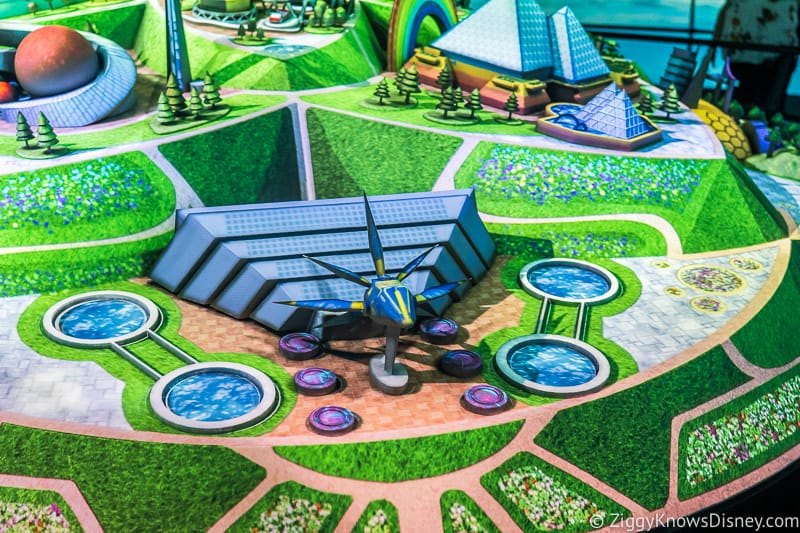 The biggest new attraction coming to EPCOT is the Guardians of the Galaxy: Cosmic Rewind roller coaster.
This is a groundbreaking new ride that is going to be one of the longest indoor roller coasters in the world. It's going to use new ride vehicle technology, screens and will instantly be the most popular ride in EPCOT when it opens.
Right now the question is WHEN will it open? Much like TRON, Cosmic Rewind was supposed to be ready by Summer 2021. It has no doubt been delayed at least a few months and we are now most likely looking at a Winter 2022 opening date.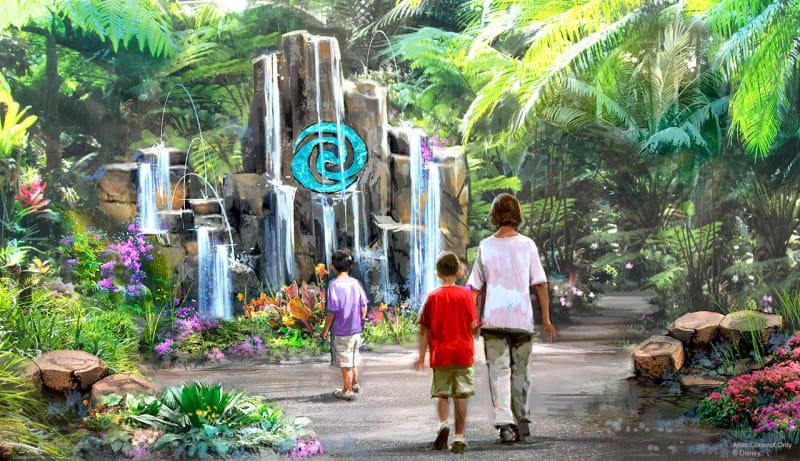 The Moana: Journey of Water attraction is one that was just announced at the last D23 Expo, and the first attraction based on the Walt Disney Studios hit film. It will be located near The Seas, in the area where Innoventions West used to call home.
Guests interact with magical, living water in this interactive experience. We expect Journey of Water to be delayed and open sometime in 2022.
On the other side of Future World, the Play! Pavilion is being built in the old Wonders of Life building. Disney describes it as an "immersive and interactive city" where they promise interaction with your favorite Disney characters, and it will be another addition aiming at a younger audience.
No specific IPs have been announced yet, but the concept art gives away who you can expect to see.
This was supposed to be open in time for the 50th Anniversary in 2021, but with so much time passed and so little done on the project at this time, we expect 2022 to be the more likely scenario.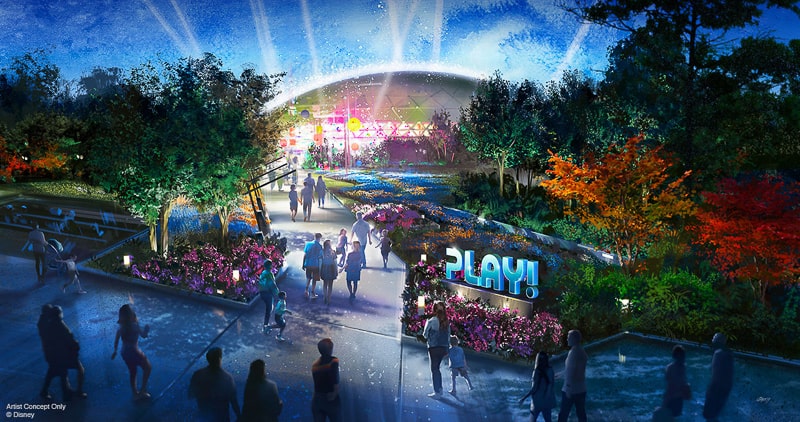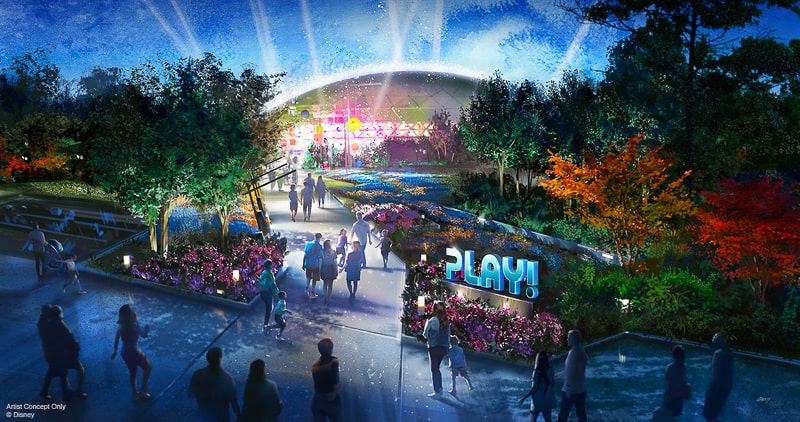 The rumor that won't go away is big changes coming to the Imagination! Pavilion, and though changes are needed desperately, nothing has been announced so far. This is one project that even if Disney did have plans for, it has likely been pushed way back.
If we do eventually get a new ride, we expect Figment to still play a major role, but don't expect anything new to open here until 2023 or later.
Of all the new rides coming to Walt Disney World, this next project is the one we are personally most curious about. Starting in May, work was supposed to get started on a complete refurbishment of Spaceship Earth called: "Spaceship Earth: Our Shared Story."
This classic attraction was getting a total overhaul, with new scenes, changes to the existing ones, and a new way of telling the story to guests.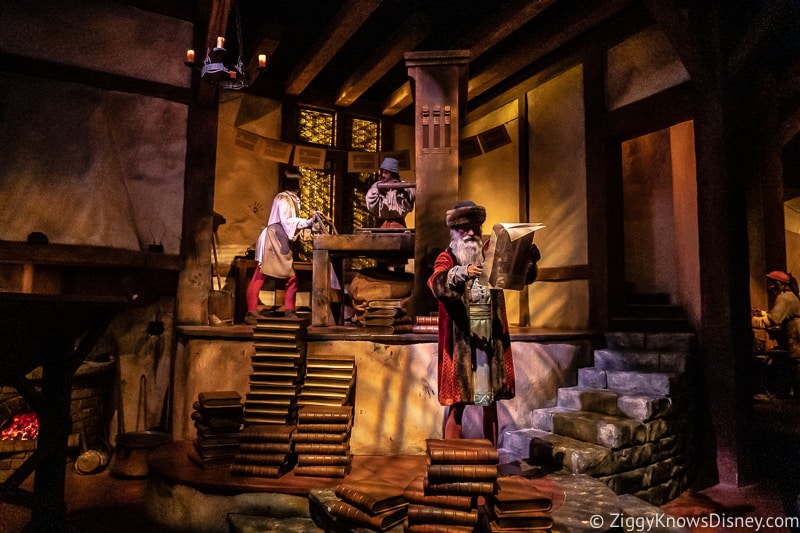 That has officially come to a halt, and when Disney World reopens in July, Spaceship Earth is reopening with it, in its prior form. It will probably still happen eventually, but it wasn't necessary when money is tight right now.
We were a bit nervous about the development of this new take on a classic EPCOT ride, and hope that when it eventually does get built that it doesn't lose some of what makes it so special.
At this point, construction hasn't even started and there is no telling now when it might start. The rumor was that this is an 18-month project, so we likely won't see it finished before 2023.
The front half of EPCOT isn't the only area that is getting new attractions. There are plenty of amazing new changes coming to World Showcase as well, starting with Disney's DuckTales World Showcase Adventure.
This interactive experience replaces Agent P's World Showcase Adventure and lets guests join Scrooge McDuck, Donald, Huey, Dewey and Louie, Launchpad and Webby in search of priceless treasure. No opening date has been given, but we're guessing it will be ready sometime in 2021.
The huge expansion to the France Pavilion is probably one of the most exciting new additions in Disney World for many guests. I mean, you're taking arguably the best pavilion in World Showcase, and making it even better.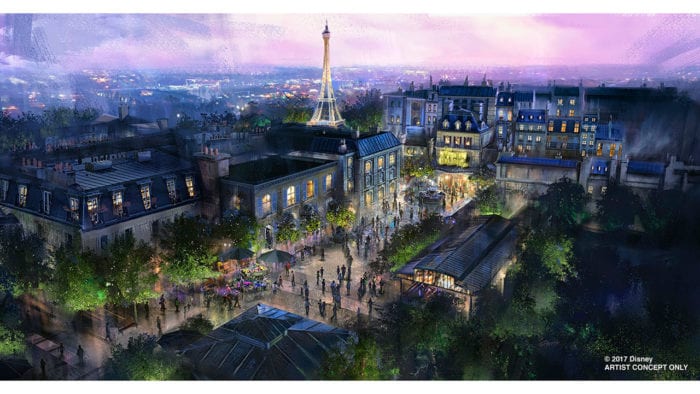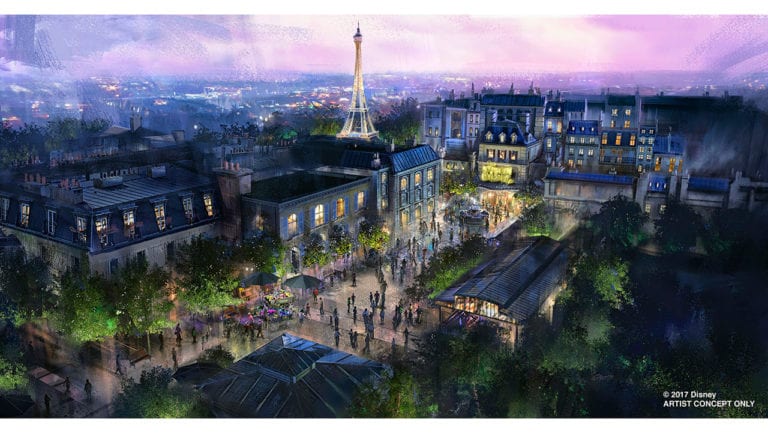 The new area of the pavilion starts in the back of the current one, where you will come across a beautiful new plaza, filled with shops and dining options. In fact, we can't wait to try the La Creperie de Paris, where we hope to be spending a lot of our time eating crepes!
The crown jewel of the France expansion though will be Remy's Ratatouille Adventure. This is a copycat of the ride already found in Disneyland Paris, and again will offer more family-friendly attractions in EPCOT, instantly becoming one of the best new rides for Kids in Disney World.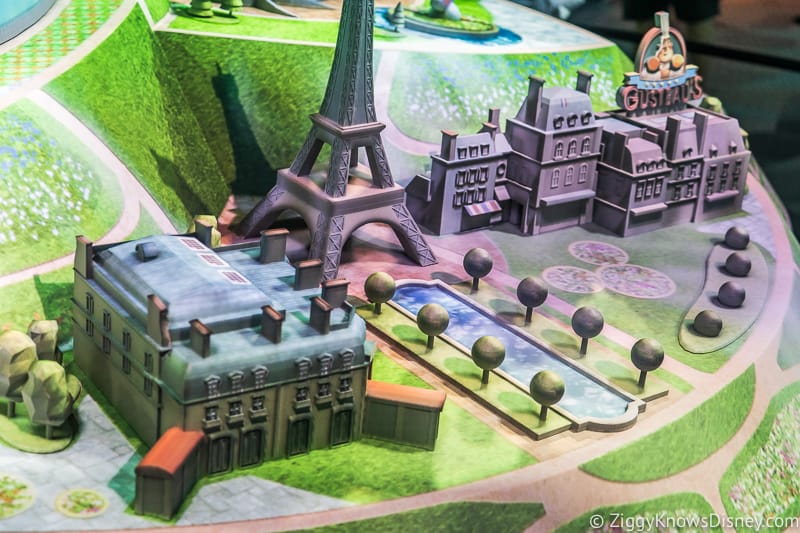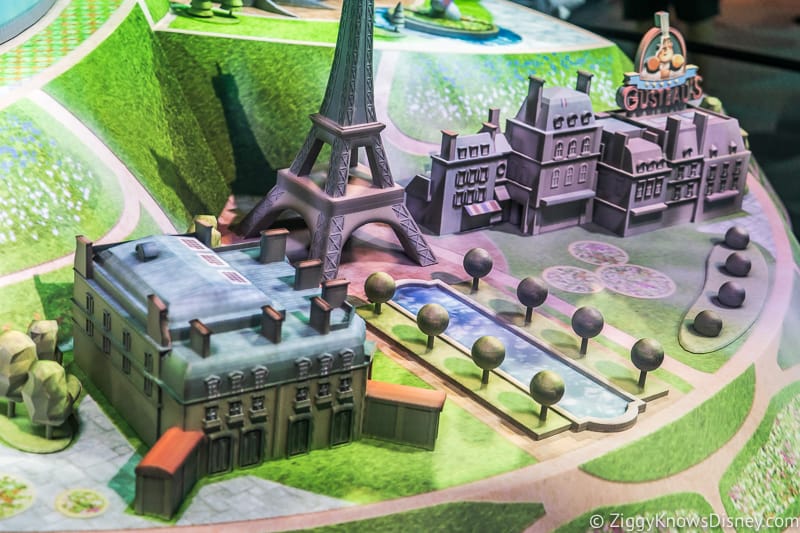 Guests will hop inside a unique trackless vehicle, and be shrunk-down to the size of a rat. You'll join Remy through a wild adventure in Gusteau's kitchen where you'll fly under tables, through the walls, and avoid danger at every turn.
We've been on this already in Paris and can say it's a blast!
The expansion to the France pavilion and Remy's Ratatouille Adventure was supposed to open in Summer 2020, but now will be opening on October 1, 2021.
Perhaps the most intriguing new attraction coming to Disney World in the next few years, now might not be coming after all. In 2019, Disney announced a new attraction based on one of Disney's most beloved characters of all time, Mary Poppins.
Details around the Mary Poppins attraction have been hush-hush so far, but plans called for it to completely transform the back of the U.K. pavilion into a real-life Cherry Tree lane.
Since construction has not begun, however, budget constraints have postponed this project as Disney made an announcement earlier in 2020. Whether it is postponed or gets totally canceled remains to be seen.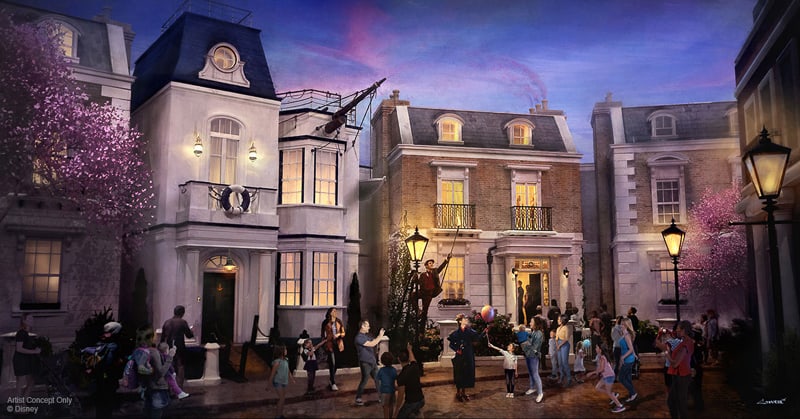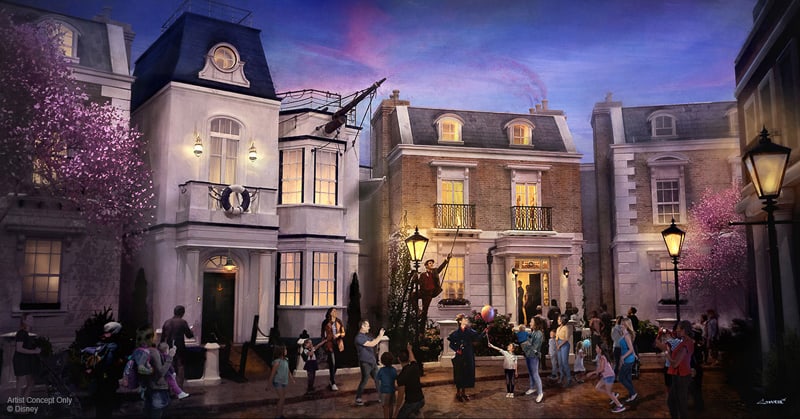 There are no shortages of amazing places to eat in EPCOT, but two new restaurants are opening there in 2020 that look to be positioned among the best ones once opened.
Regal Eagle Smokehouse: Craft Drafts & Barbecue is a quick service restaurant opened in 2020 and quickly became one of our favorite counter service restaurants in Disney World.
Located in the American Adventure pavilion, it offers authentic BBQ, and has a menu that will make your mouth water! Oh yeah, and its mascot is Sam the Eagle from the Muppets too!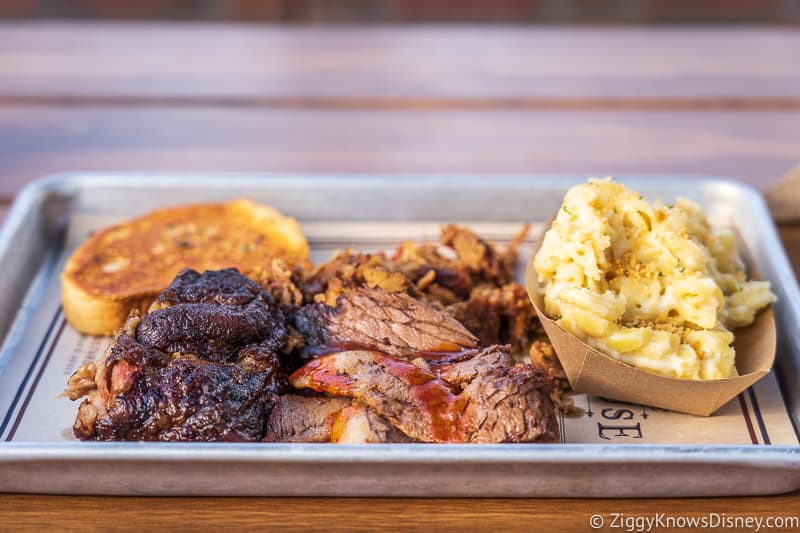 Definitely, the most ambitious new restaurant coming to Disney World, or any theme park in the world for that matter is a space-themed restaurant called Space 220.
Located near Mission: SPACE in Future World, this restaurant will take diners out of this world and the giant LED windows make it look like you are eating in outer space!
Space 220 was supposed to open in 2020, but kept getting pushed back further even before the Disney World closure. It will be a must-get advanced dining reservation when it opens, but now that won't be until sometime 2021.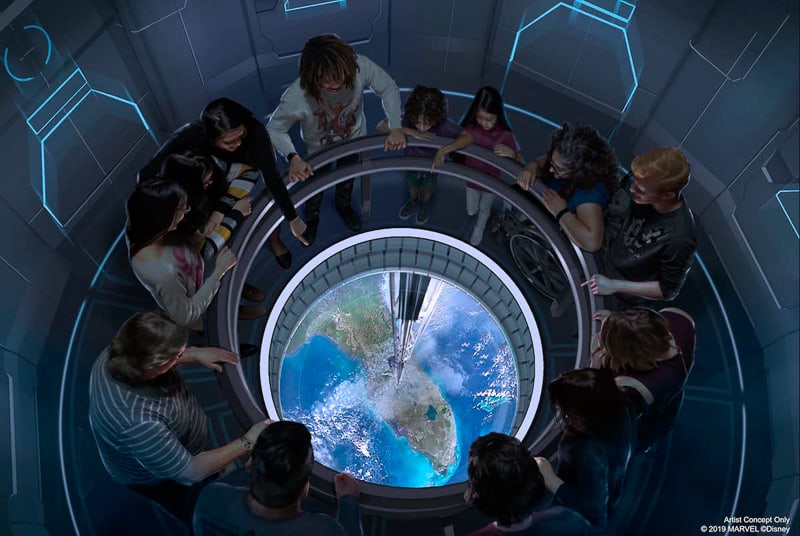 There are also plenty of new entertainment options coming to EPCOT with two brand new fireworks shows lighting up World Showcase Lagoon. We did have to say goodbye to our all-time favorite Disney fireworks show "Illuminations," but the future looks bright.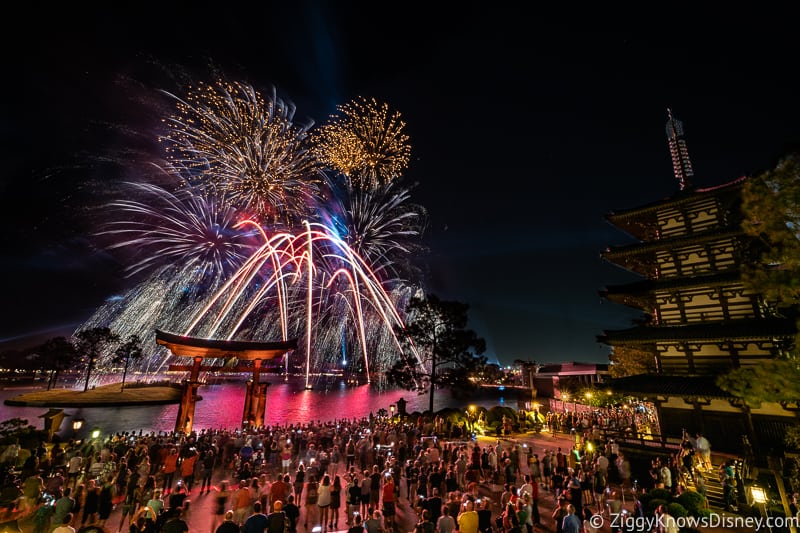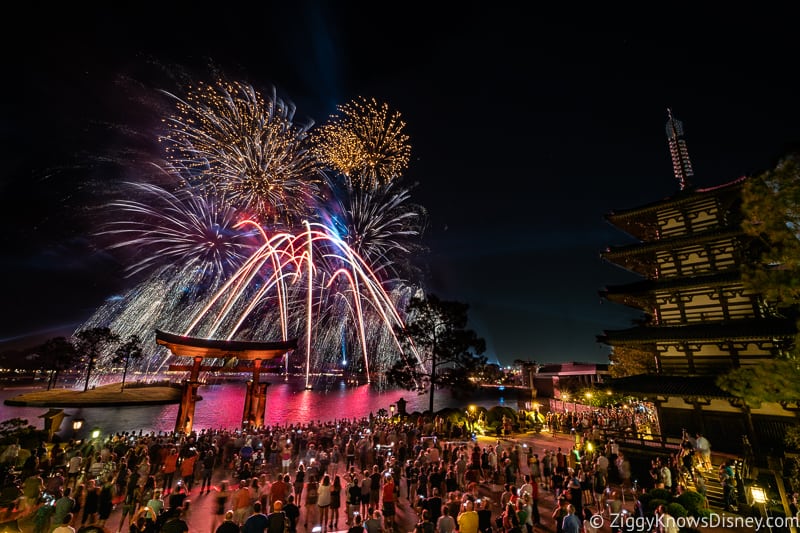 The first show debuted just months ago called "Epcot Forever." This is a throwback to the classic EPCOT of our youth, with songs from the original attractions. It also features some cool new effects, including the kites that light up over the lagoon.
The big replacement show is called: "Disney Harmonious," and when complete it will be the largest nighttime spectacular ever created for a Disney theme park!
Construction on the framework is currently underway and promises to be more impressive than anything we've seen before. Expect more lights, pyrotechnics, lasers, fountains, and fireworks than has ever been in a show before.
The music and special effects will celebrate Disney animation and will work in stories from the various countries around World Showcase.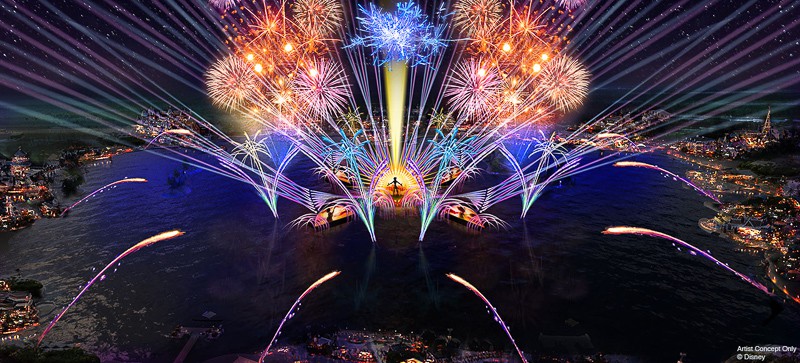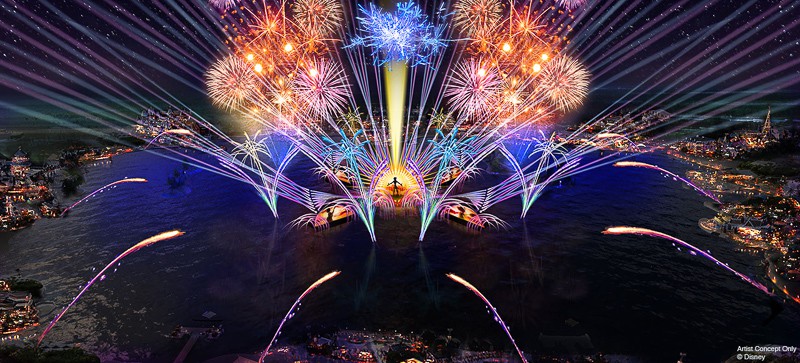 Disney is making a concerted effort to appeal to a younger generation in EPCOT, only time will tell if those efforts pay off. Now the only question is when will it debut. Summer 2020 was the opening date, but now we think mid to late 2021 is more realistic.
Lastly, there are most likely more new rides and attractions coming to EPCOT in the next few years that Disney has yet to announce.
There is always the rumor of new World Showcase pavilions coming too. Right now Brazil still seems like the most likely, but nothing is 100% at this time, and with the economic downturn, don't expect this before 2024 or 2025.
Only one thing is certain, EPCOT is going to be a completely new park when you step foot inside it in 2022, and we can't wait to see what's coming next!
Read our EPCOT Rides Guide for a more look at every ride in the park.
Hollywood Studios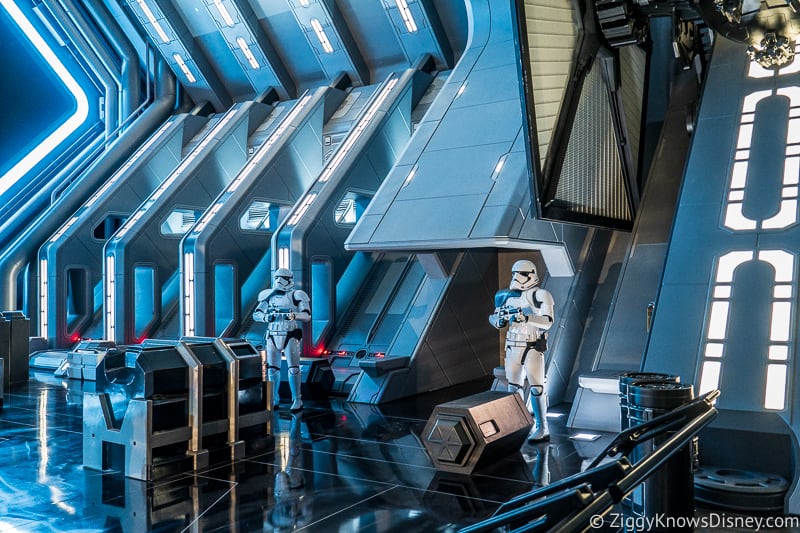 If EPCOT is more about the future of Disney World, Hollywood Studios is already in the here and now. If you came to Hollywood Studios 2 years ago, it was one big construction zone, much like EPCOT is today.
Disney has spent billions of dollars on the park over the last few years, leading to some of the best new Disney World rides we've seen in a long time!
If you haven't been to Toy Story Land yet, then you'll definitely want to check that out on your next visit. Guests step into Andy's back yard and ride 3 attractions that are good for the whole family.
Toy Story Mania! is still there, though it has a brand new interactive queue that you will love. It's still one of the best rides in Hollywood Studios and a must-do.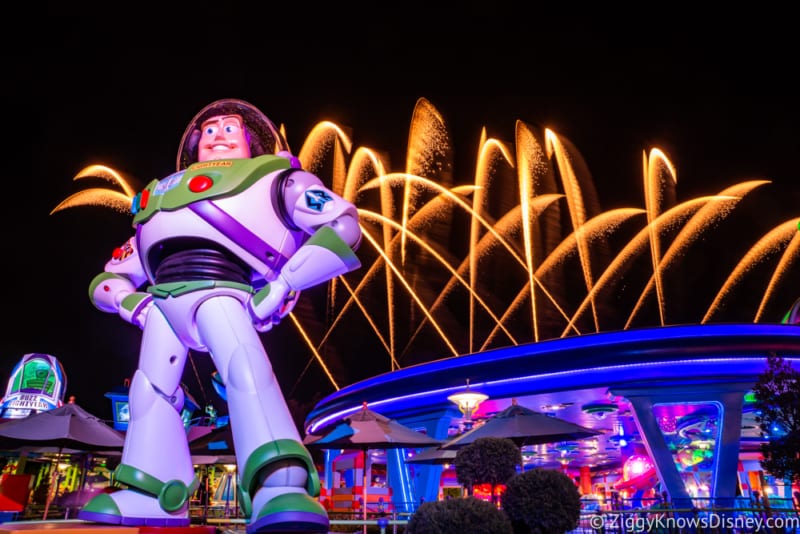 The two newest rides there, however, are Alien Swirling Saucers and Slinky Dog Dash. Alien Swirling Saucers is a classic spinner ride, and fun if you like the theming, but not one of our favorites.
Slinky Dog Dash, on the other hand, we absolutely love and is the newest roller coaster in Walt Disney World. Make sure you get a FastPass+ or get in line for it early on your next visit.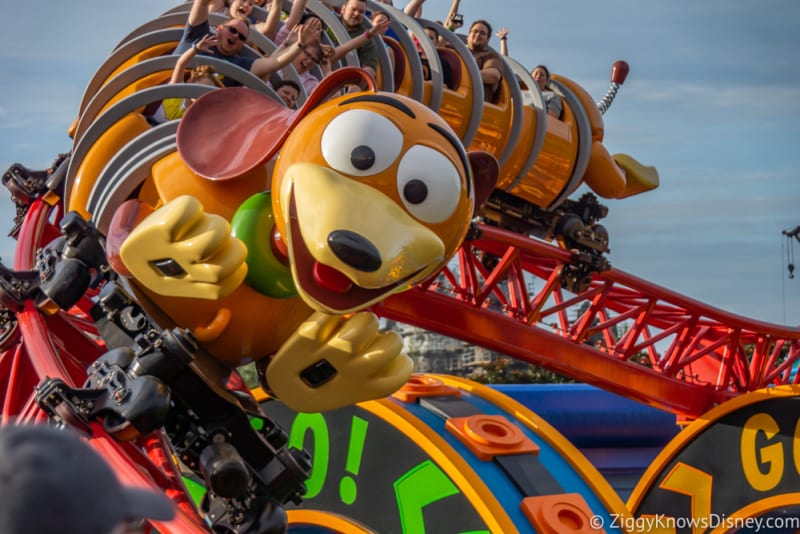 There was some disappointment with Toy Story Land when it opened, and Disney is already expanding it, adding a new table service restaurant called Roundup Rodeo BBQ. From the concept art it looks like a whole lot of fun and we can't wait to join Woody and all his friends there!
The real big addition to Hollywood Studios, however, is Star Wars: Galaxy's Edge. We'd heard about this new immersive land for years, and finally, it's now open.
Even though it does have some flaws, we have to say that Disney hit it out of the park with Galaxy's Edge and it's one of the best theme park experiences we've had in a long time.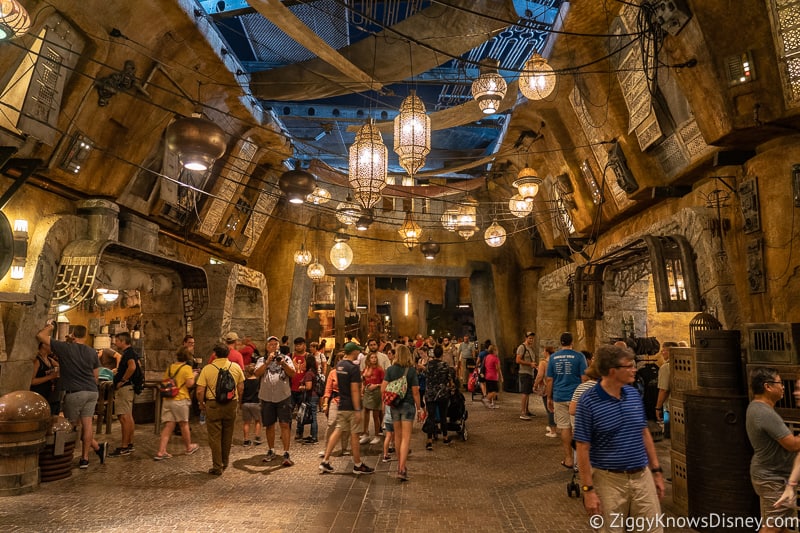 Besides the amazing land itself, the many dining options and the lightsaber and droid building experiences, Star Wars Land is also home to two of Disney World's newest rides.
Millennium Falcon: Smugglers Run let's you step onto the iconic spaceship from the Star Wars movies, and pilot your way on a secret smuggling mission in the outer rim. You actually get to pilot the ship yourself and we think it's a whole lot of fun.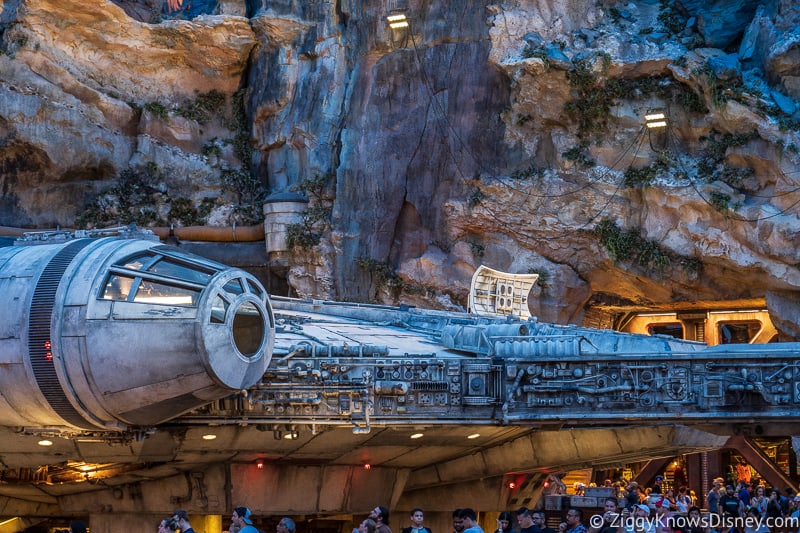 Everything that has come to Disney World over the last few years, however, pales in comparison with the land's second attraction, Star Wars: Rise of the Resistance. This is the most immersive ride experience Disney has ever built, and it will completely blow you away.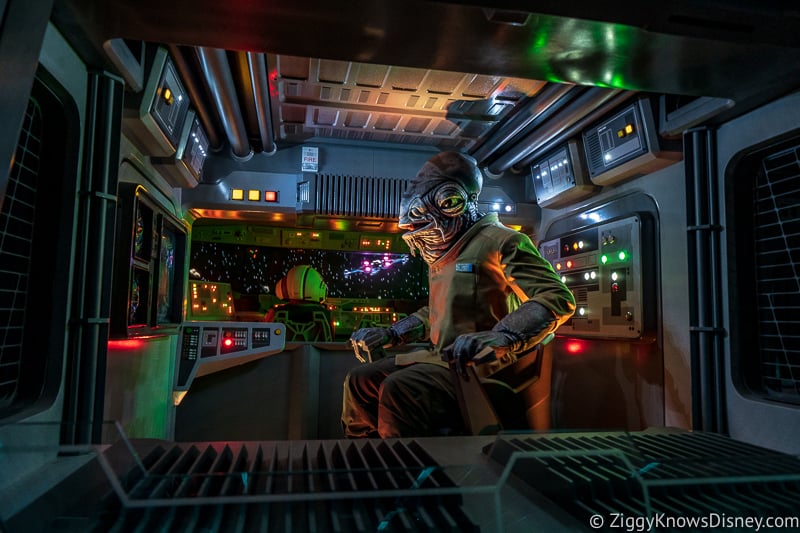 Not only is it the newest attraction in Disney World, it's also the best. That's why the entrance to Hollywood Studios is packed every morning, and why people are showing up at 5 am or earlier in the morning just to ride.
If there is only one new Disney attraction you do on this list, make sure it is Rise of the Resistance. It surpasses all expectations!
But wait, there's more. As if there weren't enough new attractions in Disney World, Mickey and Minnie's Runaway Railway opened in the Chinese Theater on March 4, 2020.
This is the first Mickey Mouse-themed attraction in a Disney park, and it has lived up to expectations and is now one of our favorite attractions in the park.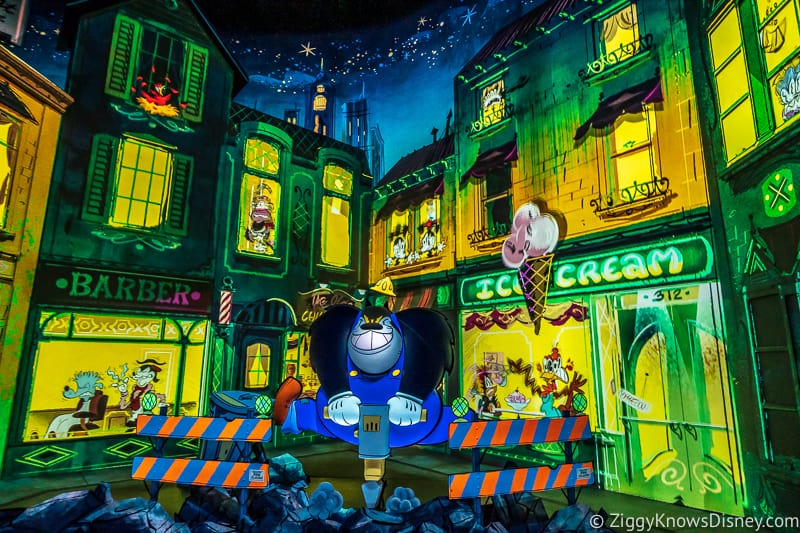 Join Mickey and Minnie on a zany adventure in yet another new attraction that uses trackless ride vehicle technology, with many surprises along the way.
Speaking of Mickey Mouse, also in 2020 the Mickey Shorts Theater debuted and features hilarious animated shorts from the "Mickey Mouse" series. This took over the space in the ABC Sound Studio, the former home of Star Wars: Path of the Jedi, which is now gone.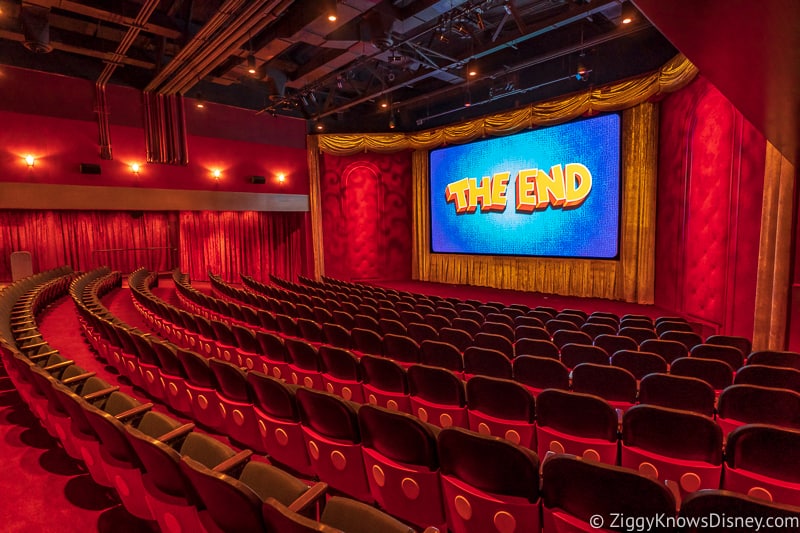 And though not quite as interesting as some of the aforementioned attractions, you should check out the new Lightning McQueen's Racing Academy over off Sunset Blvd, especially if you have kids or are fans of the Cars franchise.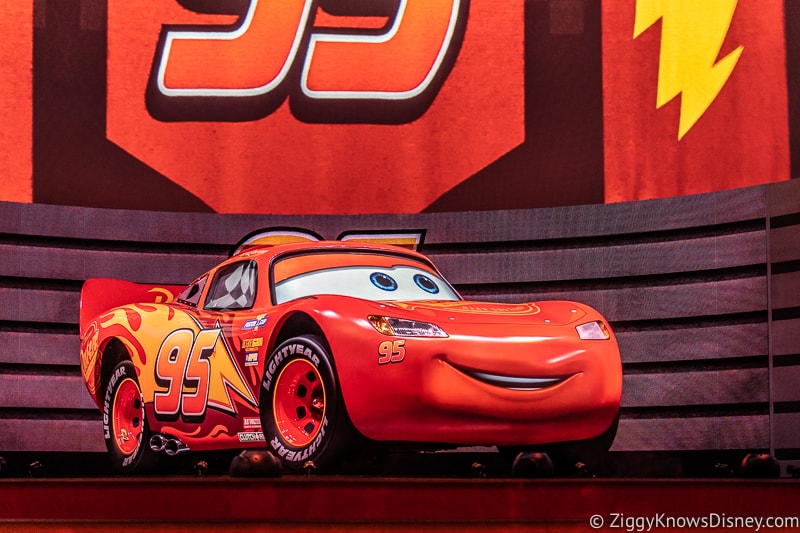 Beyond what has recently been added, not too much is on the schedule for Disney's Hollywood Studios, but this was the park that got the most attention in the past years, so Disney can be happy stepping back for a while and seeing all the new Disney rides that are now part of the park.
We do know there is going to be a third phase to the overhaul of Hollywood Studios coming in the future, but the details of that are not confirmed at this time, and we are looking at 2024 or later until we actually see anything of substance besides what we've talked about already.
Read our Hollywood Studios Rides Guide for a more look at every ride in the park.
Animal Kingdom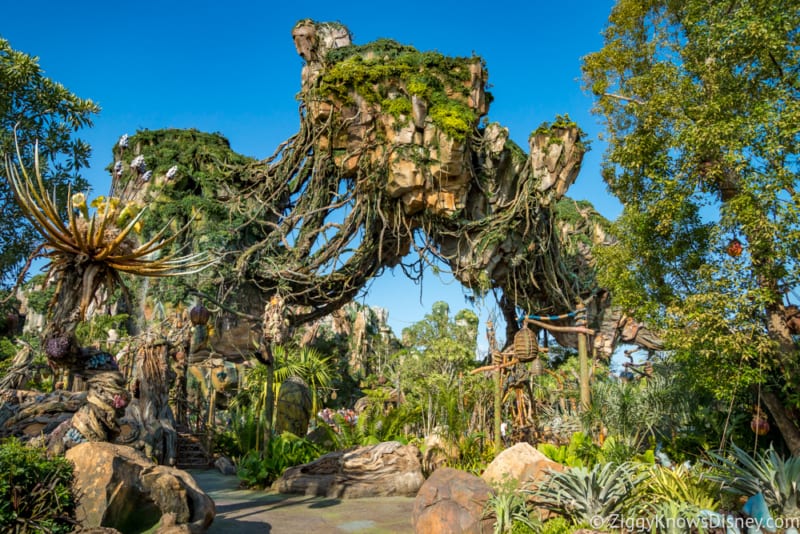 Disney's Animal Kingdom doesn't have too many new attractions planned in the next few years, or at least not that Disney is willing to talk about at this time. That's ok because they've recently added the $400 million dollar land, Pandora: The World of Avatar.
Even though Star Wars: Galaxy's Edge is the bigger draw right now, for some fans, the best land in Disney World actually lives in the Animal Kingdom. Pandora opened in 2017 and has been amazing guests ever since with its breathtaking views, incredible scenery, and two great new rides.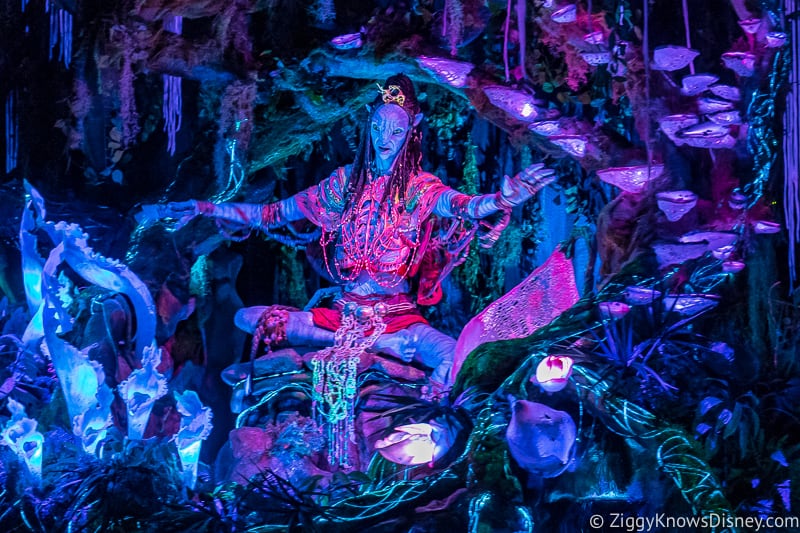 The Na'vi River Journey is a classic Disney river ride, bringing you inside a living, bioluminescent forest on the planet of Pandora.
There you will see beautiful visuals throughout the journey, and encounter perhaps the most impressive audio-animatronic figure ever built, the Shaman of Songs. We wish it was a little longer, but it's a solid ride.
Before Rise of the Resistance became big, Flight of Passage was the new, must-see attraction in Walt Disney World.
Do you know what it feels like to ride a banshee? Think of how you feel when riding Soarin,' and then triple the excitement level. We think this is the most thrilling attraction in Disney World and is a close 1b for our favorite.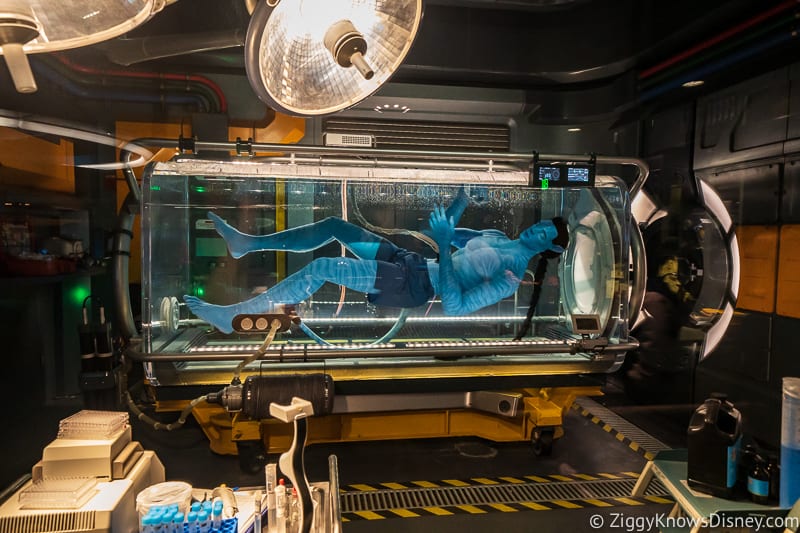 Since Pandora opened, things have been relatively quiet in the Animal Kingdom. There have been some smaller additions to the park, but nothing E-Ticket.
For example, DuckTales character meets have opened up in Dinoland U.S.A, and our personal favorite, Kevin from UP! can also be found in the park.
The newest nighttime show, Rivers of Light has come, then was refurbished as "Rivers of Light: We Are One." It still suffered from the same problems as before, and Disney announced that it was officially closing in 2020.
No doubt an entirely new show will make it to Disney's Animal Kingdom, but will it be time for the 50th Anniversary in 2021 or 2022?
The newest project built in Disney's Animal Kingdom is the 4th and final Club 33 location in Disney World, but most guests will never get a chance to eat there since it is a private club.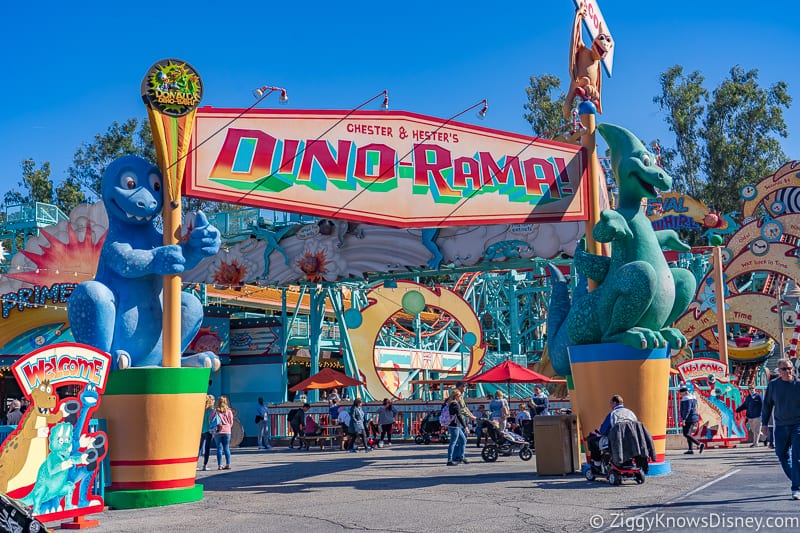 There are always rumors about Dinoland U.S.A getting a re-theme, but nothing has been decided about that at this time, and if so would arrive until 2024 or later.
Neither do we know anything about a Zootopia Land coming in the future, which looks less likely now that they have reopened Rafiki's Planet Watch.
We'll keep an eye out here for you and let you know as soon as more new Disney rides and attractions are announced.
Read our Animal Kingdom Rides Guide for a more look at every ride in the park.
Resorts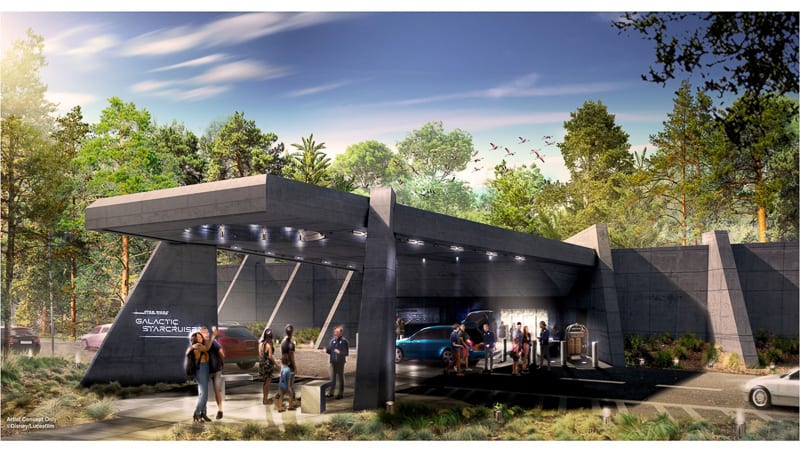 Just because we've gone over everything coming to the Disney World parks in 2021-2023, that doesn't mean there aren't other new things like hotels and restaurants to be excited for in the next few years.
Already recently we've seen the opening of two new hotels in Disney World. The first, the Gran Destino Tower, is actually an addition to Disney's Coronado Springs Resort.
We loved our stay there and think that it's now the best moderate resort on property. The rooms have great views and we really like Toledo's restaurant on the top floor.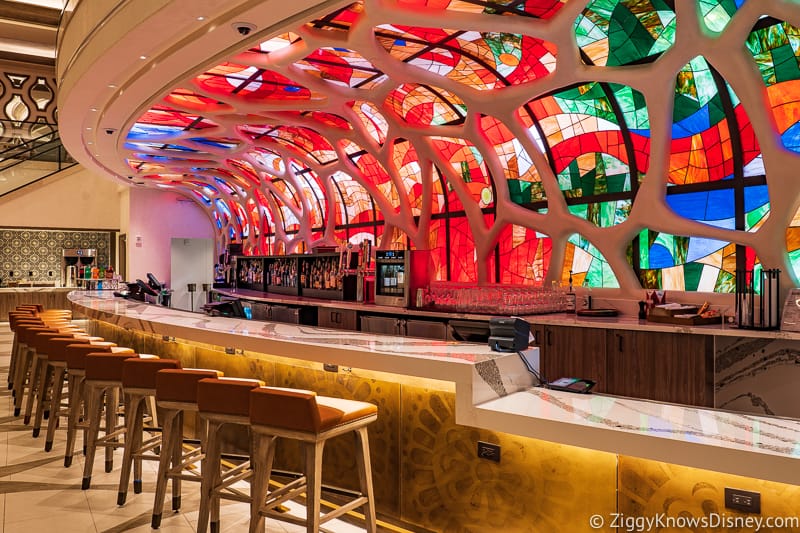 The newest Disney resort, however, is Disney's Riviera Resort. This DVC Resort is built onto the same site as Disney's Caribbean Beach Resort and is a first-class hotel.
We had an amazing time here during our stay, and loved everything from the grounds, to the restaurants and guest amenities.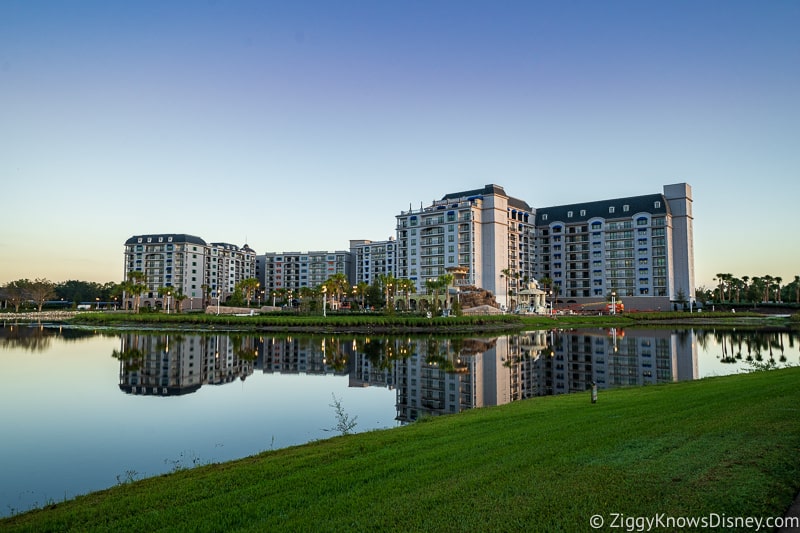 The location is also fantastic, set right in-between EPCOT and Disney's Hollywood Studios. Those are the best two parks for new Disney attractions in 2020 and beyond, so staying here puts you close to all the action.
The easiest way to get to either of those locations is in fact on the new Disney Skyliner Gondola transportation system.
Though it's had a few hiccups early on in its operation, things have been going smoothly for months now, and the Disney Skyliner has quickly become our favorite mode of transportation in Walt Disney World.
On our last trip, that's literally all my sister wanted to do was ride the Skyliner back and forth! Hahaha.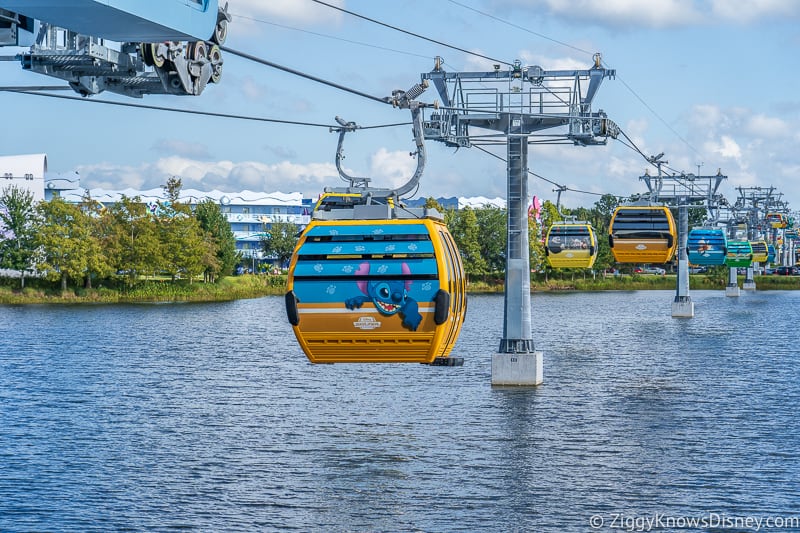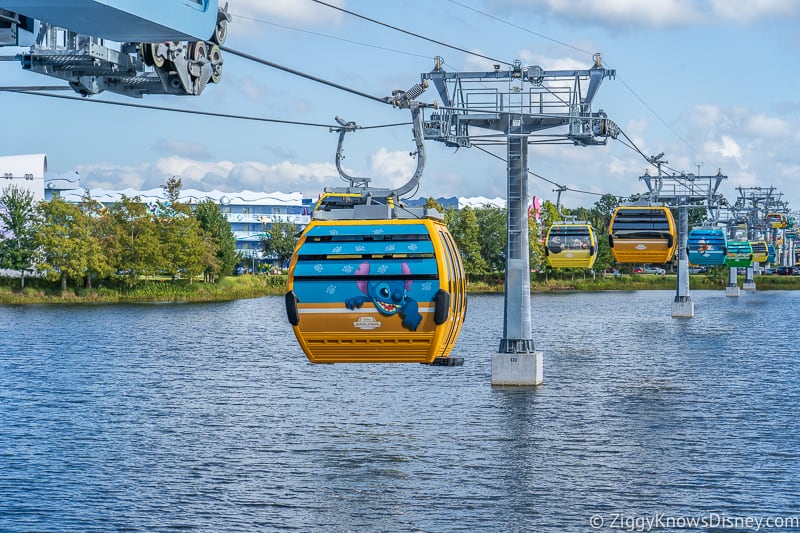 Disney, however, isn't stopping there. There are even more new hotels coming in the next couple of years.
The Disney World Swan Reserve is going in next to the Swan and Dolphin Resorts and is going to be a high-end, boutique resort aiming at executives and those wanting a luxury resort experience. This should be ready sometime in 2021, in time for the 50th Anniversary.
The new resort I think practically the whole world is looking forward to most is the Star Wars: Galactic Starcruiser Hotel. This isn't just a hotel, but it's a 2-night Star Wars experience and adventure that you and your family will live out.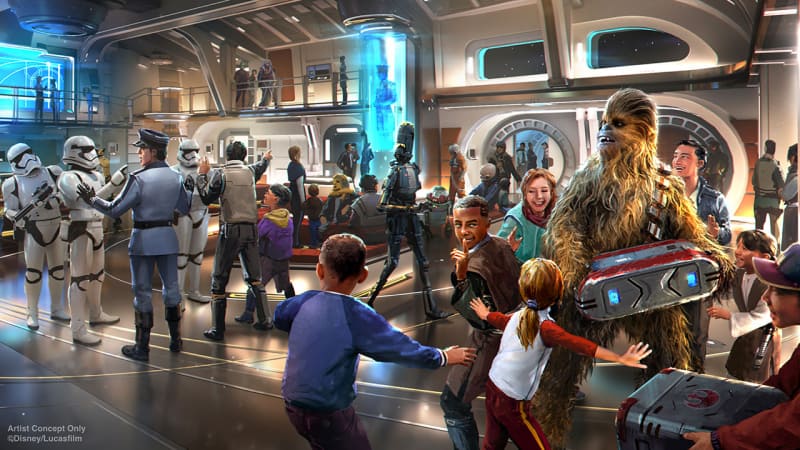 This is going to be unlike any other hotel experience in the world when it opens. Guests will step onboard the "Halcyon" ship, and feel like they are actually being transported to stay on a starcruiser in space.
Of course, there will be onboard dining and immersive experiences that all help make it feel real.
There will even be an excursion to go on in Galaxy's Edge and missions you and your family must carry out. And watch out for Kylo Ren and the First Order, who will make their presence known on board the Star Wars Hotel during your stay.
The only question now is if a high-end hotel experience like this is needed given the current economic situation. Early 2021 was the opening date, but it will certainly get pushed back, maybe into 2022.
The last new Disney World hotel is another DVC resort, this time over on Bay Lake at the old River Country site. Reflections: A Disney Lakeside Lodge will bring 1,700 new hotel rooms on property, and will be first-choice for many wanting to stay near the Magic Kingdom.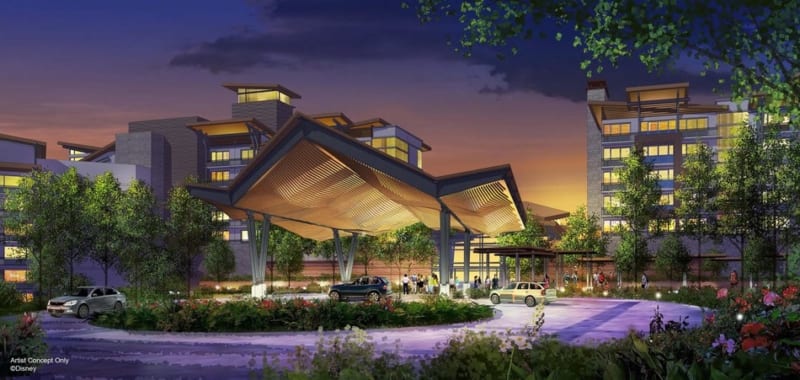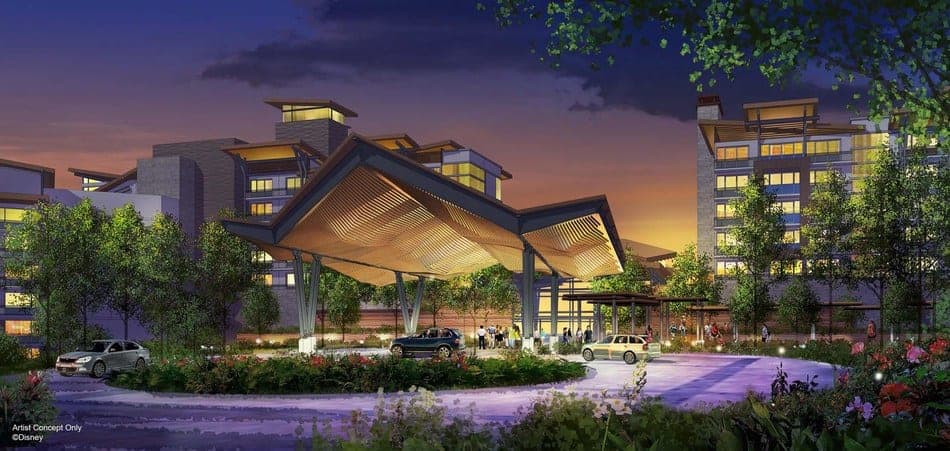 The latest rumors however say that Disney has already scrapped the Reflections resort with the concrete being taken up and grass seed planted over the property.
On the one hand, Disney certainly doesn't need more DVC rooms at the moment so it would make sense if they don't build it. What is surprising is that it was one of the only locations on property where construction was continuing during the closure.
If it doesn't end up getting built now, we hope Disney will come back and put something good on this property. It's such prime real estate, it would be a shame to not have anything here. Plus that means we won't be getting the Princess Tiana restaurant, which would really be irritating!
These are the latest new resorts opening in 2021 and beyond, and whichever ones end up getting uiblt, sound like they are going to be incredible!
Disney Springs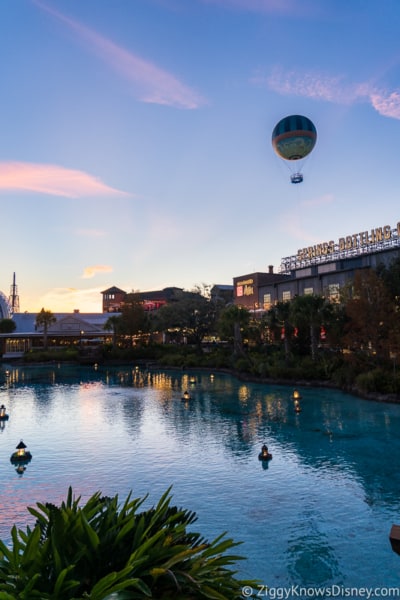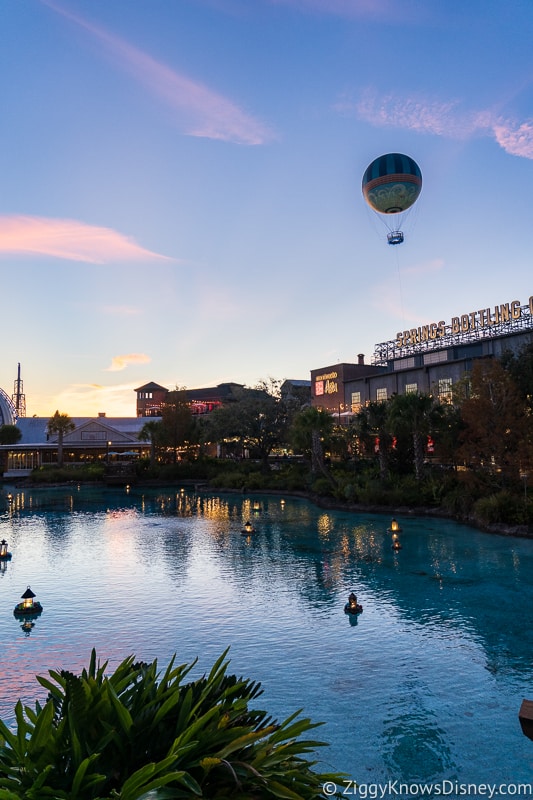 A very underrated part of Walt Disney World that many forget to take full advantage of is Dinsey Springs. This is home to world-class shopping and dining, and honestly, I think we've eaten here more over the last 3 years than any other place on property.
Even more new dining options are coming to Disney Springs in 2020. The City Works Eatery & Pour House is incredible, and a great location to enjoy a beer, some good food and watch the latest sporting event during your stay.
Everything, including the appetizers, main courses and desserts totally blew us away. Whatever you do, save room for the famous Peanut Butter Snickers Pie which is to die for!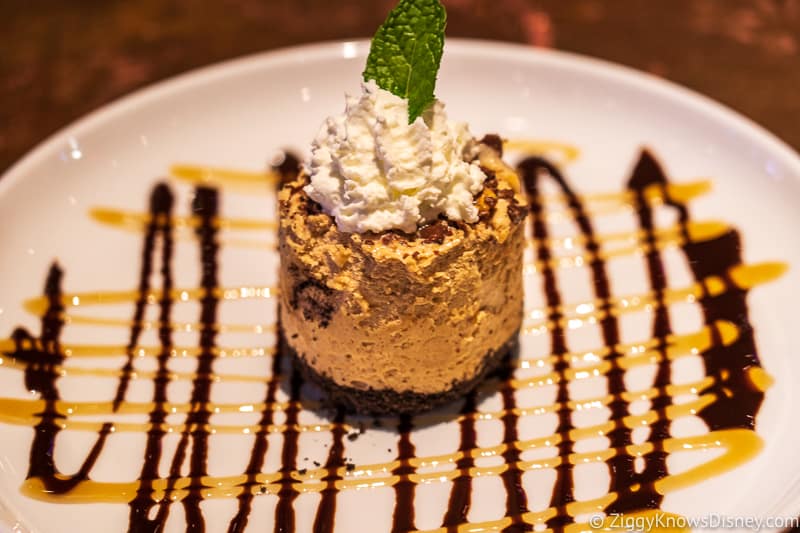 Ample Hills, the maker of the best ice cream in Disney World was opening up a second shop here, but since they recently filed for bankruptcy, that is likely off the table.
What we are most excited for though in Disney Springs is the new show Cirque du Soleil – Drawn to Life. This is replacing the old Cirque show and is inspired by Disney animation and storytelling.
We thought the old show was still awesome, so we really can't wait to see all the new acrobatics and choreography that are being worked in, and how they will tie it all together with the Disney characters.
This was set to open in Spring 2020, but has now been delayed. We probably won't see it until 2022 at this point.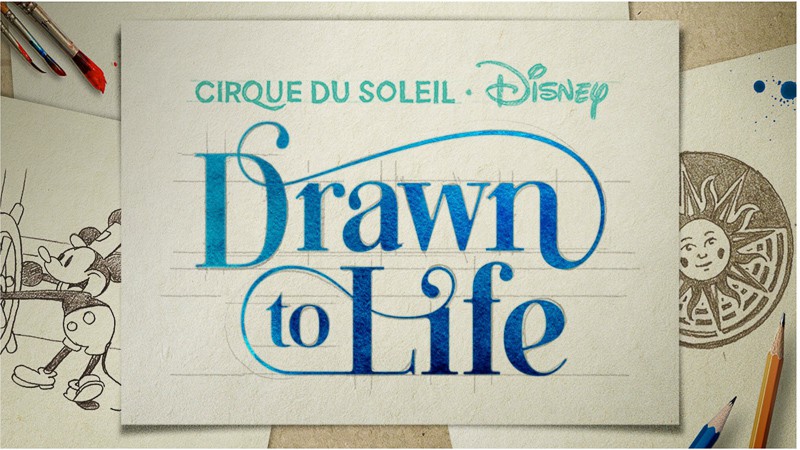 That wraps up our look at everything that is new in Disney World, and what's coming next in 2020, 2021 and beyond. Honestly, if you haven't been to Disney World in a long time, the next few years are as good as any time to do it.
There are so many new rides and attractions coming to Disney in the immediate future, and you will have an almost unlimited amount of things to see, do and explore.
Who knows what else Disney has in store for us. For sure, there are more attractions in the works that they haven't announced yet.
Some are even hoping for a new 5th Disney theme park in Disney World. While we don't think that this will happen in the next 10 years, we could see something like that coming at some point after that.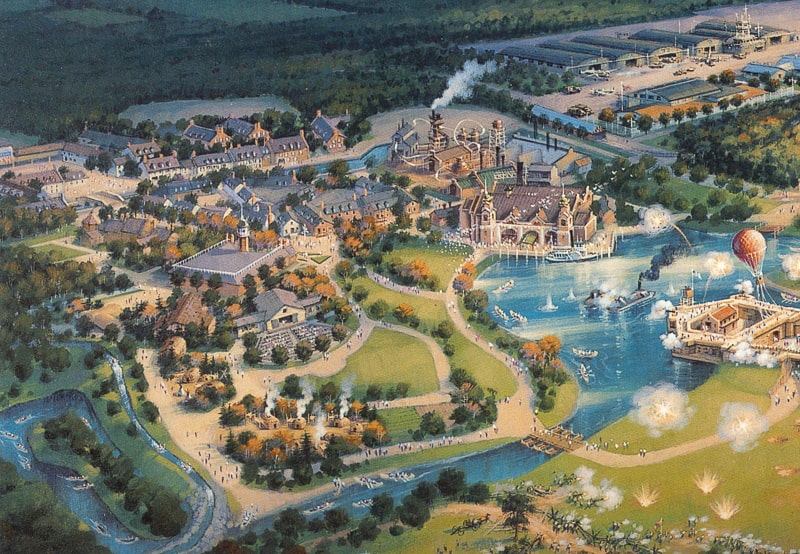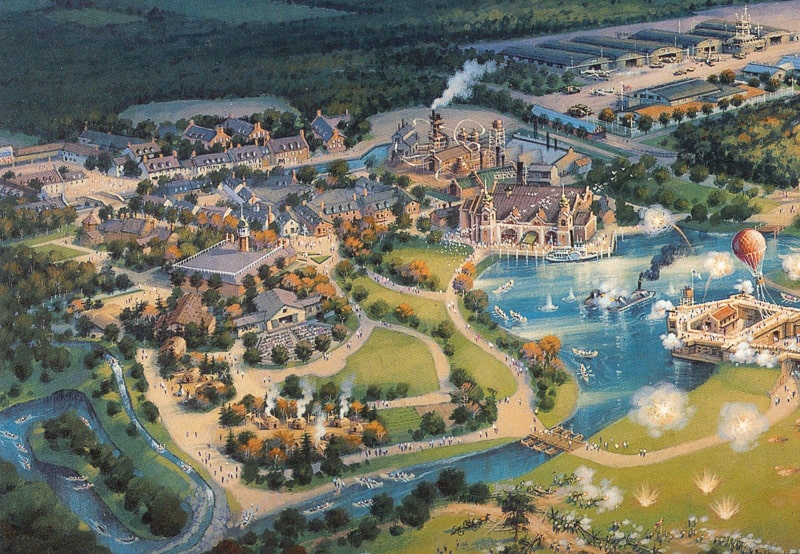 It also looks very probable that a High-Speed Railway system will be coming to Disney World in the next few years, giving guests another way to reach the resort or visit other parts of Florida while they are here.
Whatever the case, we are ecstatic to have all these new projects coming up to look forward to, and it certainly does seem like there's a great, big, beautiful tomorrow, and tomorrow is just a dream away.
Make sure to read our post on the Best Rides at Walt Disney World for a full list and rankings of all the rides. Also if you are thinking about an upcoming trip, read our Disney World Vacation Planning Guide for answers to all your most common questions and planning needs.
Your Thoughts
I want to know what you think about what's new and next coming to Disney World in 2021-2023 and beyond…
Which new Disney attractions are you most excited about?
What else would you like to see come to Disney World in the near future?
Let us know in the comments section below!
If you enjoyed this article, as always I appreciate it if you'd share it with others via social media. I work hard at making this website into a useful resource for you and your family to plan your visit to the Disney Parks and I hope it can help you! Thanks 🙂