Disney has recently announced a new entertainment venue coming to Disney's Hollywood Studios park: Mickey Shorts Theater and with it a new original animated short "Vacation Fun."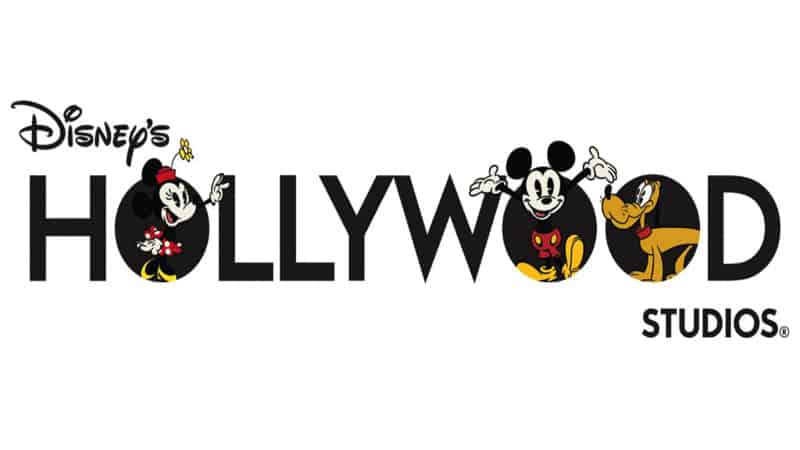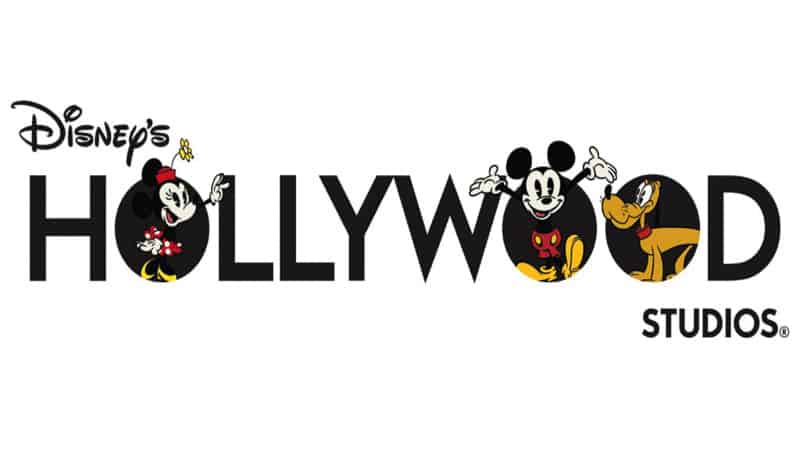 In this post, we are going to explain everything we know so far about the Mickey Shorts theater and "Vacation Fun." This includes where the theater is located in Hollywood Studios, when it's opening and what other experience you will find inside.
We'll also project our thoughts about the future success of this attraction and what it adds to Hollywood Studios as a park.
Mickey Shorts Theater Overview
Location: Disney's Hollywood Studios (Disney World)
Status: Opening March 4, 2020
Attraction Type: Show, Animated Movie
Thrill Level: Low
FastPass: TBD
Attraction Length: 7 Minutes
Height Requirement: No Restrictions
Capacity: TBD
What is the Mickey Shorts Theater?
The Mickey Shorts Theater features an original animated short starring Mickey Mouse and his leading lady, Minnie Mouse. It also has a photo-op location inside where you can step into life-sized versions of other Mickey shorts.
Disney has described it saying "there are even more zany adventures coming to Disney's Hollywood Studios this spring."
What is the Venue Like?
We do know that Mickey Shorts Theater will be joining the park's theater district as a "re-imagined" venue. It is replacing one of the existing theaters in Hollywood Studios, where the show "Path of the Jedi" used to be. This venue was no longer needed for Star Wars content, now with Star Wars: Galaxy's Edge open on the other side of the park.
Here is a look at some concept art for the theater itself: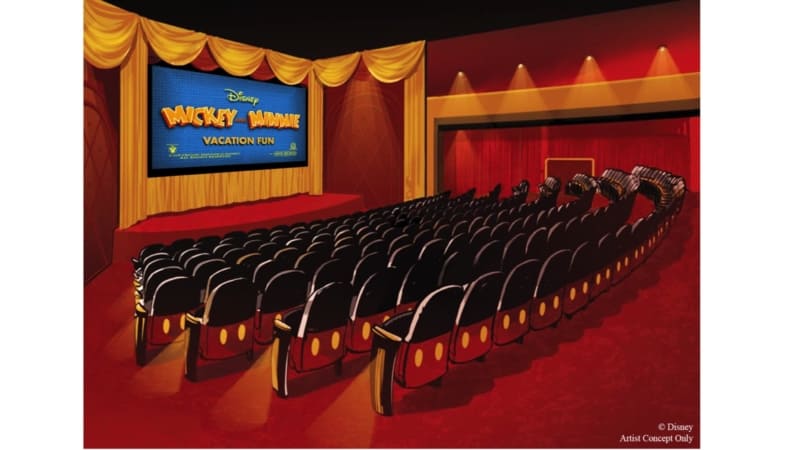 Looking at the concept art above sure evokes the same wacky fun of the new Disney Channel cartoon series. Even the theater itself is made to resemble Mickey Mouse, including the seats which look like, Mickey's Shorts! Ironic isn't it?
When Is It Opening?
The good news is you don't have to wait long as the Mickey Shorts Theater is opening on March 4, 2020. That's the same day as the brand new attraction Mickey and Minnie's Runaway Railway.
That means this is the second Mickey Mouse attraction being added to Disney's Hollywood Studios on the very same day. Disney is embracing this new era of Mickey cartoons and giving life to the classic Disney character, while at the same time exposing him to a whole new generation of park-goers.
The Vacation Fun Animated Short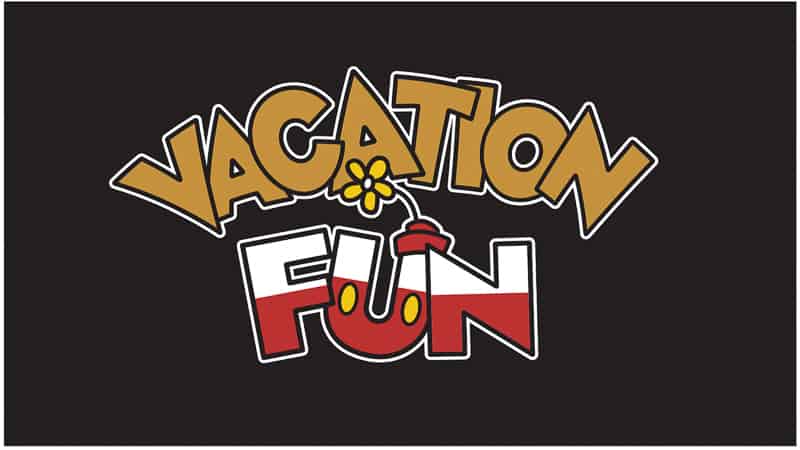 We know that the name of the brand new original animated Mickey short is called "Vacation Fun," and we can only imagine the wacky trouble they are going to find themselves in.
Besides the new footage for the short, it will also feature clips from favorite Mickey shorts, including Panda-monium, Couples Sweaters, Potatoland, Croissant de Triomphe, Entombed, Dumb Luck, Al Rojo Vivo, Yodelburg and Outback at Ya!.
Here is a new poster for Vacation Fun: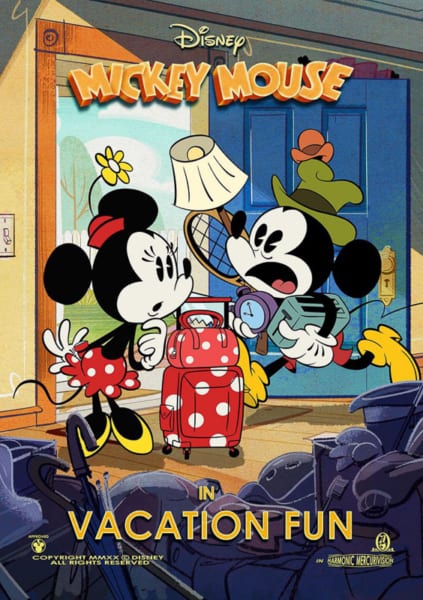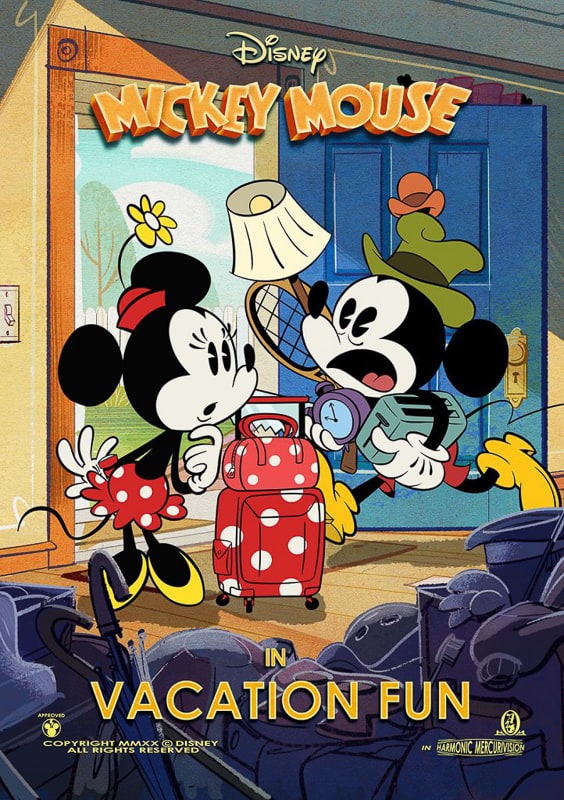 While some don't particularly care for the new animation style and prefer other Mickey Mouse designs, we applaud Disney for deciding to make Mickey a bigger part of the parks and something he's deserved for a long time.
Photo Ops
Once the show is over, guests can pose with their family and friends inside one of the life-sized versions of the Mickey shorts from the existing Mickey Mouse television series.
The post-show photo ops are based on the following Mickey Shorts:
Yodelburg
Potatoland
Entombed
Panda-monium
I love that they are introducing park guests to more of the Mickey Mouse shorts and it will be a good opportunity for fans to get to know them, and perhaps start watching them. They are brilliantly done and very entertaining.
Review
The Mickey Shorts Theater is not open yet, but when it is we will have a full review for you and let you know how it stacks up to other similar offerings in Hollywood Studios and also Disney World.
I don't think it's going to be as popular as Muppet*Vision 3D, or even the Beauty and the Beast how in the park, but it will be a must-do for most visitors to Hollywood Studios, especially Mickey fans.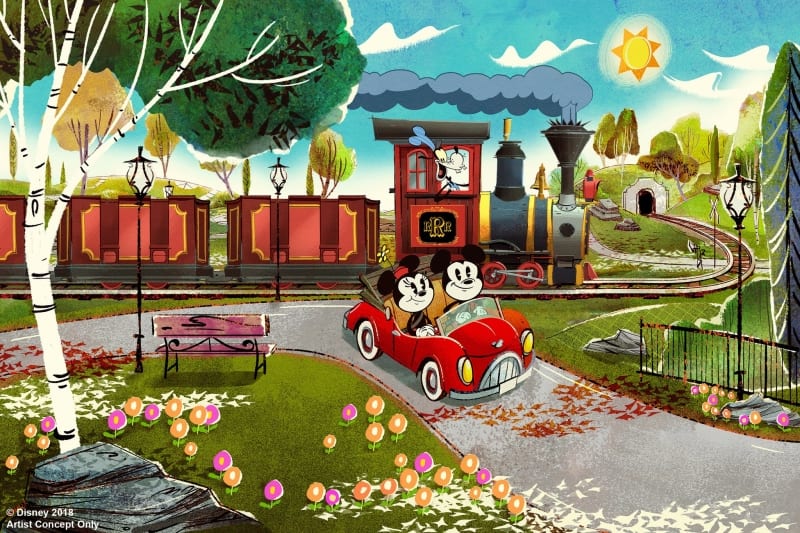 2020 is certainly going to be a big year for Mickey Mouse in Hollywood Studios and we can't wait to experience both new attractions.
We'll be getting more details on the new Mickey Shorts Theater soon, so stay tuned here at Ziggy Knows Disney for all the latest Disney Parks news!
In the meantime, there is even more in coming to the parks very soon. Find out about all the other New Disney Attractions coming in the next few years!
Be sure to read our Hollywood Studios attractions guide for more info on all the rides and attractions available in the park and our rankings of them from best to worst. And our Hollywood Studios Touring Plans are great for planning out your day in the park and figuring out what to do and when.
Your Thoughts
I want to know what you think about the new Mickey Shorts Theater coming to Hollywood Studios…
Are you looking forward to this new entertainment venue?
What attraction in Hollywood Studios are you most excited for?
Let us know in the comments section below!
If you enjoyed this article, as always I appreciate it if you'd share it with others via social media. I work hard at making this website into a useful resource for you and your family to plan your visit to the Disney Parks and I hope it can help you! Thanks 🙂
News Source: Disney Parks Blog