If you have a trip on the Disney Cruise Line coming up, you now have to modify those plans. In fact, it's just been announced that all new sailings on the Disney Cruise Line have been suspended. What does that mean for your vacation? We're going to break it all down for you.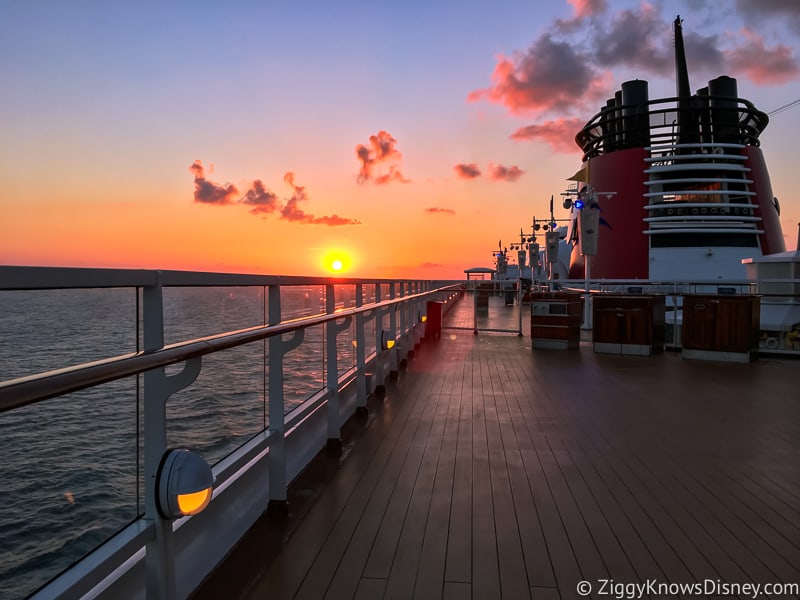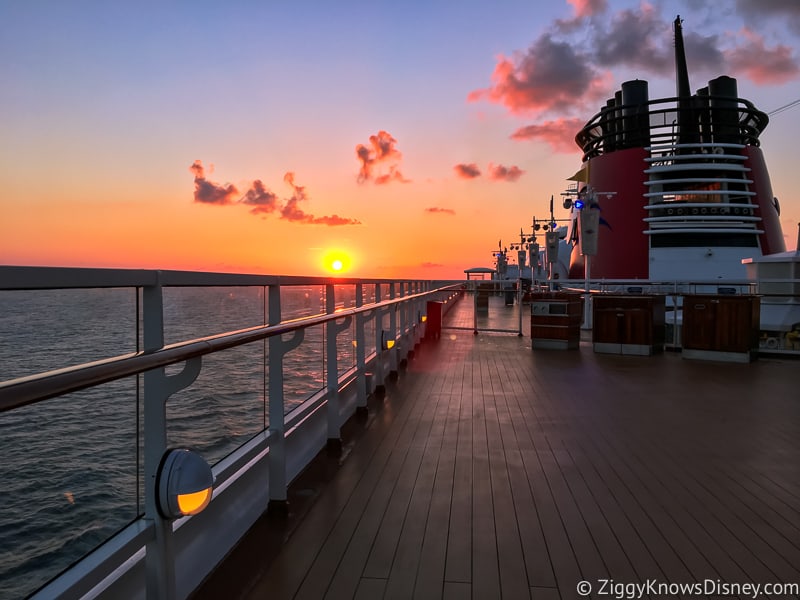 In this post, we are going to explain why the Disney Cruise Line has temporarily closed and what that means for guests booking their trips. We are going to keep you updated with the latest Disney Cruise itinerary cancellations, changes to the Disney Cruise policies and keep you updated with the very latest information you need to know.
(Update 3/30/20) – Disney has announced that they are extending the Disney Cruise Line closure through April 28, 2020. Read on to find out what that means…
We will explain to you how to cancel and get a refund for your Disney Cruise vacation, how to reschedule your trip and whether or not it's a good idea to take a Disney cruise even after they start sailing again. The future impact the situation is having on the Disney Cruise Line and the cruise industry, in general, is going to be huge so we'll go over what we know so far.
Think of this as "Disney Cruise Line Suspension 101" where we try to answer all of your FAQs about the closure and future impact.
It's important to note that we are NOT medical experts, nor have we ever claimed to be. We will not be giving you any advice on the virus itself nor what you should do if you have it. If you want more information about the situation, we suggest seeking out reliable medical advice from your doctor or online resources you can trust.
Also, you can check the Official Disney Cruise Line website for all the latest policy changes, cancelations and refund information.
Some such resources include:
Once it opens back up again, we also are not going to tell you definitively when you should or shouldn't take a Disney Cruise, but give you the latest updates and facts so that you can make up your mind and make the right decision for you and your family.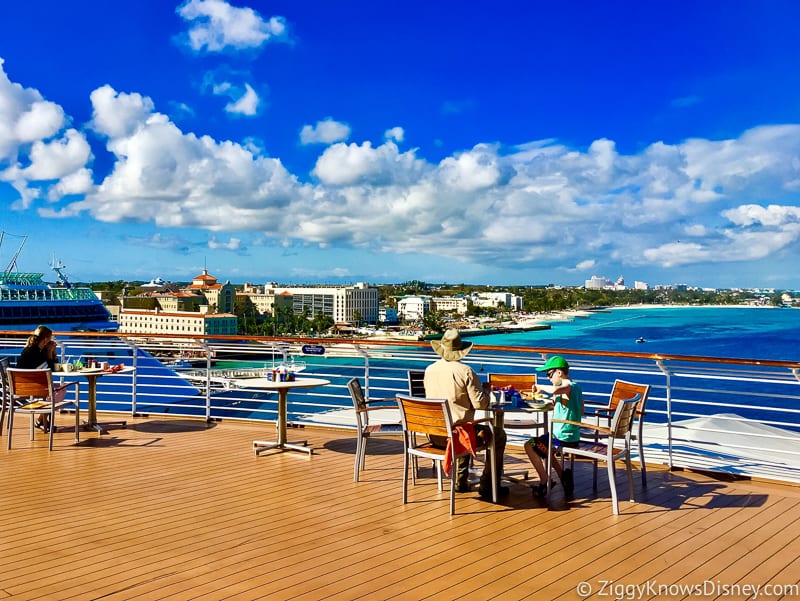 If you are worried about traveling to the Disney Parks, read our post on Disney World Closure. There we talk about the impact this situation is having on all the Disney theme parks, domestic and international. All Disney theme parks worldwide are now closed and we have all the latest updates on closures, travel advice and what Disney is doing about it.
The important thing to remember is that whatever the situation is today it's likely to change tomorrow. How it's affecting cruise ships and travel in general is an ever-changing animal, that's why it's important to keep up-to-date on the very latest information.
To help with this, don't forget to sign up for our FREE Weekly E-Mail Newsletter. There we will bring you the latest updates on the Disney Cruise Line closure, and any new closures around the world. You can sign up here: Join our E-Mail Newsletter
If we forgot to mention something about the Disney Cruise Line closure you wanted an answer to, feel free to ask us in the comments section below and we'll do our best to help you out!
Latest Disney Cruise Line News & Updates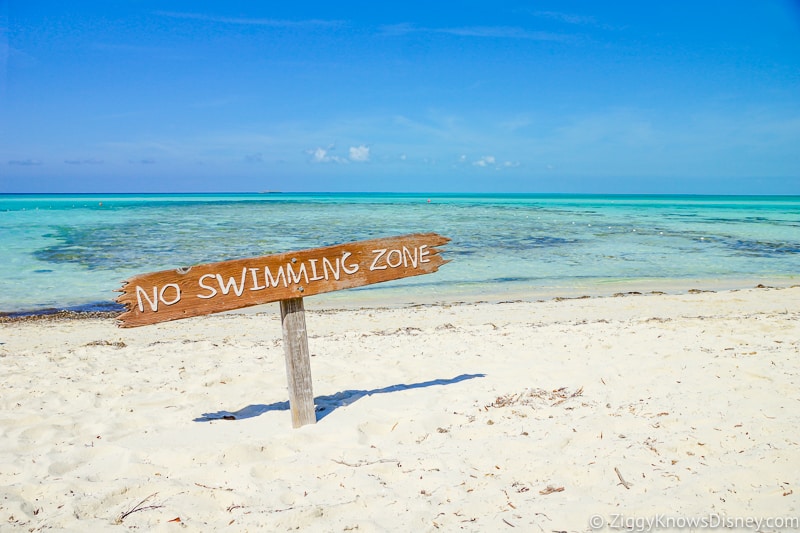 Ever since cruise ships started getting affected, we've been closely watching the situation, specifically as it relates to the Disney Cruise Line and the potential impact for guests and the company as a whole. This is one of the fastest moving situations you will see with things changing daily.
In order to stay on top of things, you need the latest information. Here are the newest updates regarding the Disney Cruise Line closures…
News (3/30/20) – Disney Cruise Line Closure Extended through April 28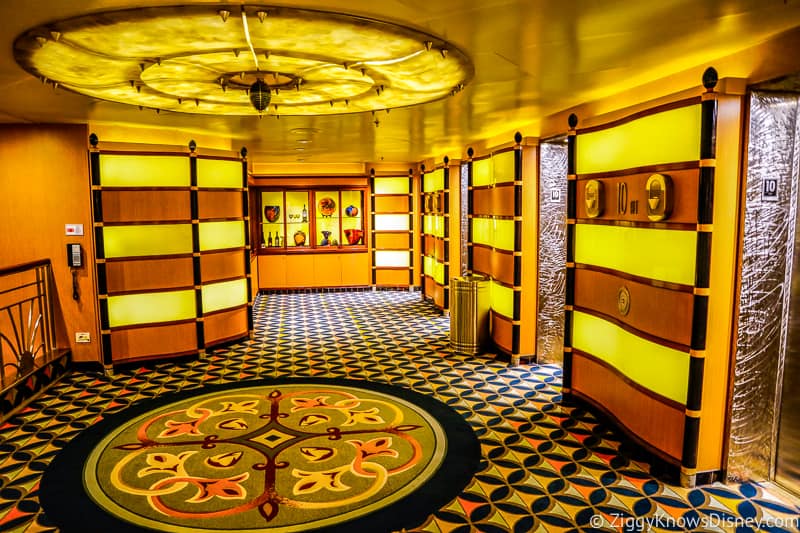 Disney has just announced that the suspension of all new Disney Cruise Line itineraries are being extended through at least April 28.
The suspension is in place for any new Disney Cruise Line sailings up to that date. The latest announcement before this one said that the Disney Cruise Line would be closed through April 12, but with recent recommendations given by the U.S. government, the closure has been extended through April 28.
This comes right on the heels of every single Disney theme park in the world now being closed over the current set of circumstances. Last week it was announced that Disneyland, Disney World and Disneyland Paris are all being closed indefinitely, until further notice.
Disney has not mentioned when exactly the Disney Cruise Line will start sailing again. They only said it will be closed through April 28. That means technically, it could reopen again at that point. At this point, though it's almost impossible to see cruises start sailing again in April, or even May for that matter.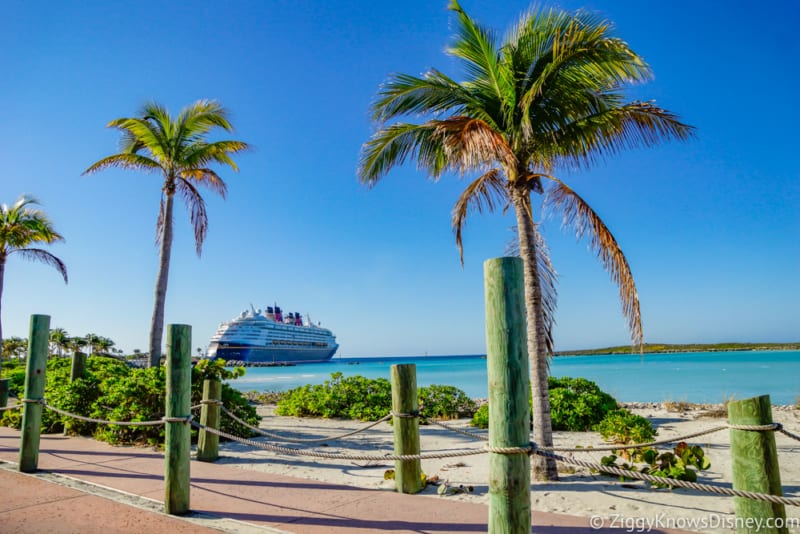 Disney continues to work with authorities to monitor the situation and do what's best for its staff and guests.
Guests with reservations during the closure period can choose between a credit for a future Disney Cruise or a full refund of the amount paid for their trip.
We're happy they won't lose their money completely, and we think that given the current economic situation, they should be given an opportunity to get their money back without having to pay any penalties or cancelation fees. Good job by Disney.
Scroll down to see all your FAQs answered, including how to reschedule your trip and all the other details you need to know. Stay tuned for more updates…
News (3/26/20) – 125% Credit Offered to More Canceled Sailings
Disney has just announced they are offering 125% future credit as compensation for more canceled sailings than when they made the original suspension announcement.
Now they are offering 125% future credit for canceled sailings from March 14 – April 12 on all Disney Cruise Line ships. Previously it was only for select sailings closer to the beginning of the closure. This future credit can be used for up to 15 months in the future from the original date.
Disney Cruise Line Closure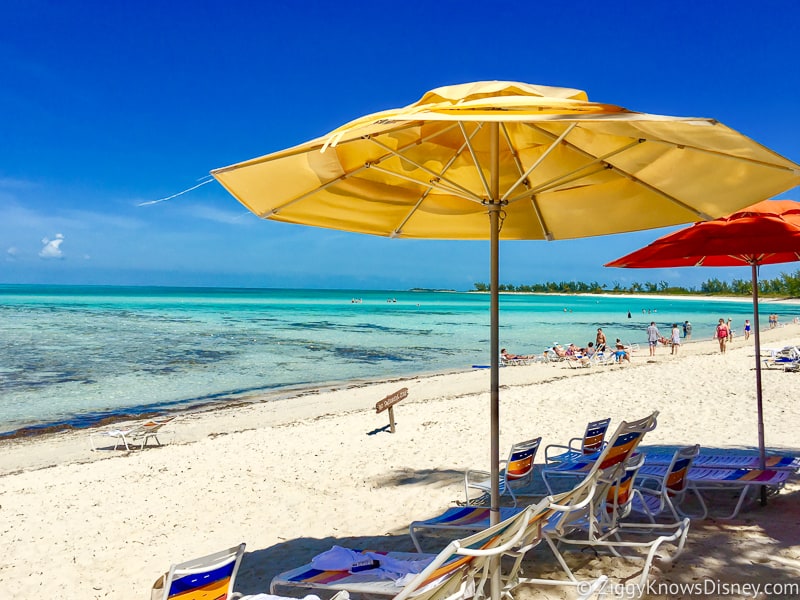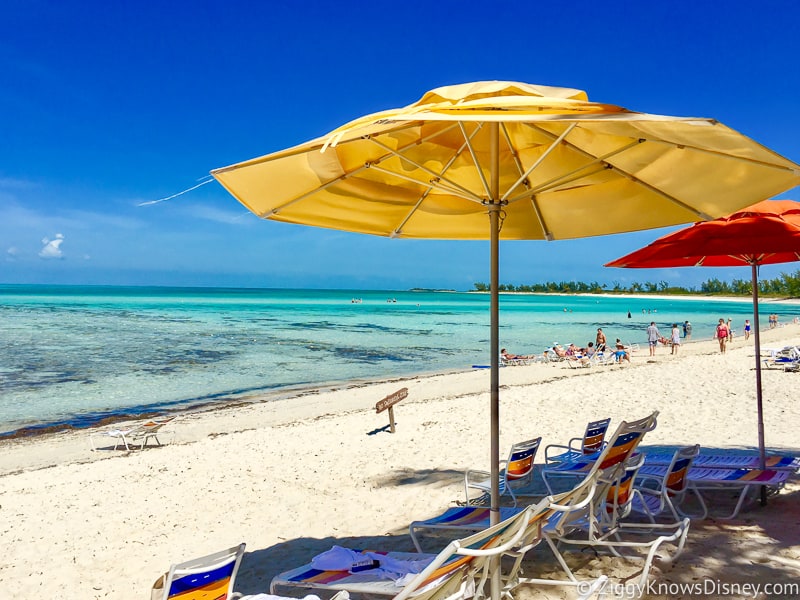 As shocking as it is to even write this, the Dinsey Cruise Line has temporarily suspended all future sailings and itineraries. We never thought we'd see a time where all the parks are closed and no cruise ships are sailing, but sadly we're here.
Because things are spreading so quickly, Disney has been forced to temporarily stop the operation of the Disney Cruise ships. Starting Saturday, March 14, all new Disney Cruise itineraries are suspended until at least April 28.
Disney went to great lengths to train its crew and guests about the proper sanitary health but in the end, things were out of their hands. The U.S. State Department and the Centers for Disease Control and Prevention are advising American travelers to not go on a cruise at this time and Disney is cooperating with these guidelines as well as other cruise companies.
Everyone is shocked by what is going on right now and will need some time to digest it all, and what it means for you.
We know you are concerned about your upcoming Disney Cruise and what all this means for you and your family. Disney is extremely overwhelmed with guest calls right now, so if you aren't able to get through on the phone or online, don't be surprised. They will get back to guests as fast as they can.
We will keep updating you as more information is bound to come out in the coming days and weeks. Right now try to just relax, be patient and take care of your family in this difficult time.
Disney will take care of its guests, they always do. Now, let's see what we know about the Disney Cruise Line closure up to this point…
Official Statement from Disney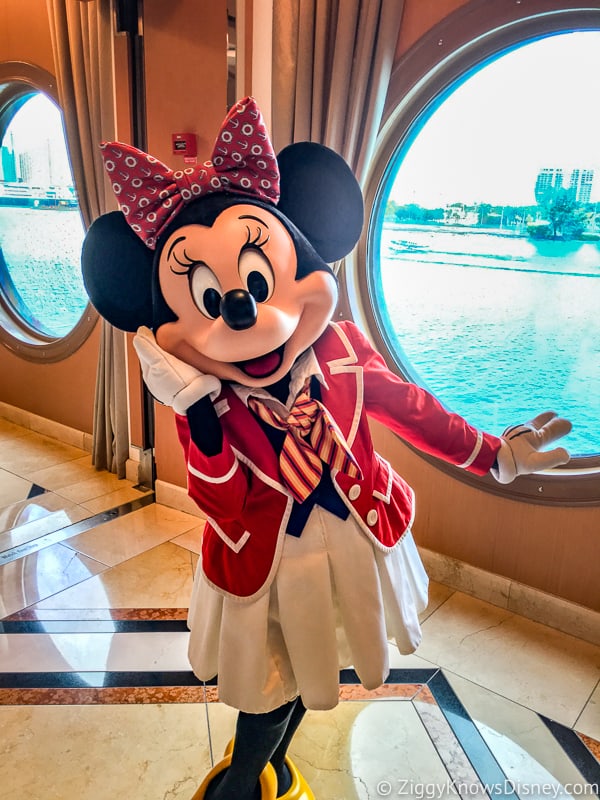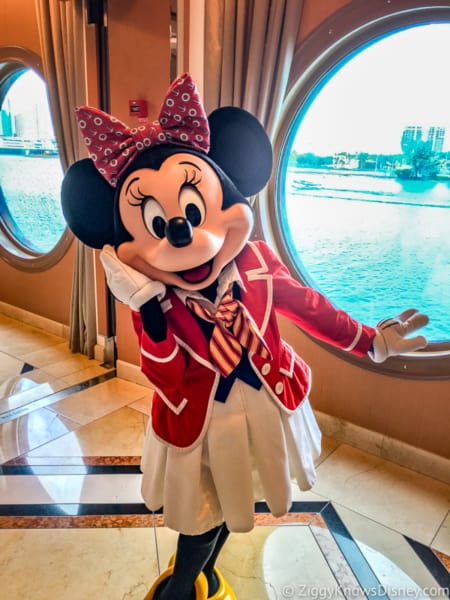 Here is what Disney had to say in their official statement:
"With the wellbeing of our Guests and team members as our top priority and in line with direction from health experts and government officials, Disney Cruise Line has decided to extend the suspension of all new departures through Tuesday, April 28, 2020."
"Guests currently booked on affected sailings will be offered the choice of a cruise credit to be used for a future sailing within 15 months of their original sail date or a full refund. These Guests and travel agents will receive an email from us outlining details and next steps."
"Guests who booked their reservation through a travel agent should contact them directly with any questions. Those who booked directly with Disney Cruise Line and have questions after receiving their email from us should call us at (866) 325-2112 or (407) 566-3510."
Kelly Craighead, President and CEO of CLIA said: "This is an unprecedented situation. Our industry has taken responsibility for protecting public health for more than 50 years, working under the guidance of the U.S. Centers for Disease Control and Prevention, and prides itself on its ability to deliver exceptional vacation experiences for guests, as well as meaningful employment opportunities for crew. This has been a challenging time, but we hope that this decision will enable us to focus on the future and return to normal as soon as possible."
What Disney Cruise Line Itineraries Are Cancelled?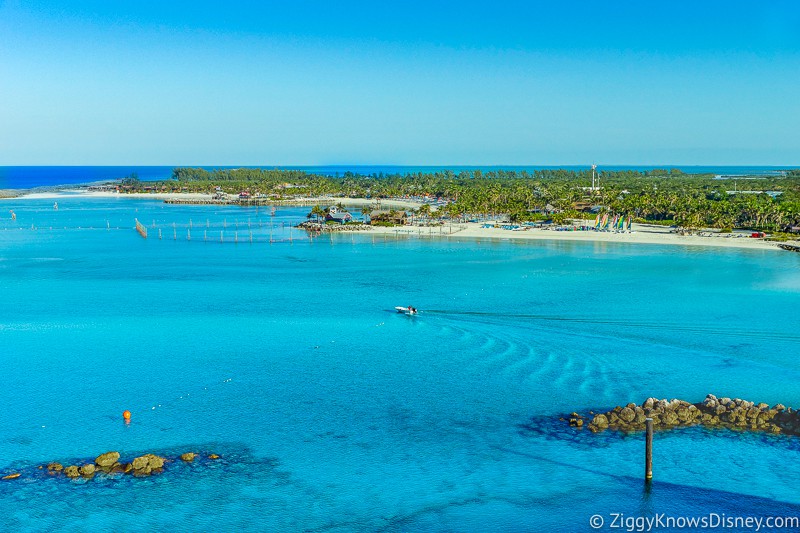 All Disney Cruise Line itineraries and sailings after March 14, 2020, are canceled through April 28. This includes all 4 Disney Cruise Ships, the Disney Magic, Disney Wonder, Disney Fantasy and Disney Dream. Castaway Cay will also be closed during this time.
Right now the following itineraries have been canceled:
Disney Magic –
March 28-April 2 (5-Night Western Caribbean)
April 2-6
April 6-11
April 11-16
April 20-25
April 25-30
Disney Wonder –
March 29-April 5 (7-Night Mexican Riviera)
April 5-10
April 10-12
April 12-19
April 24-29
Disney Dream –
March 30-April 3 (4-Night Bahamian)
April 3-6
April 6-10
April 10-13
April 13-17
April 17-20
April 20-24
April 24-27
April 27-May 1
Disney Fantasy –
March 29-April 4 (7-NIght Western Caribbean)
April 4-11
April 11-18
April 25-May 2
If more Disney Cruise sailings are canceled, we will add them to the list above.
Canadian Sailings
The Canadian government announced they will not allow any ship with more than 500 passengers to dock in any Canadian port from now until July 1, at the earliest.
The next Canadian sailing is scheduled to leave April 29 from Vancouver.
Disney has not made any changes to its itineraries yet and is evaluating different options. Once a decision has been made, they will reach out to guests scheduled on those sailings. Please wait to contact Disney until you have received an email.
When is Disney Cruise Line Reopening?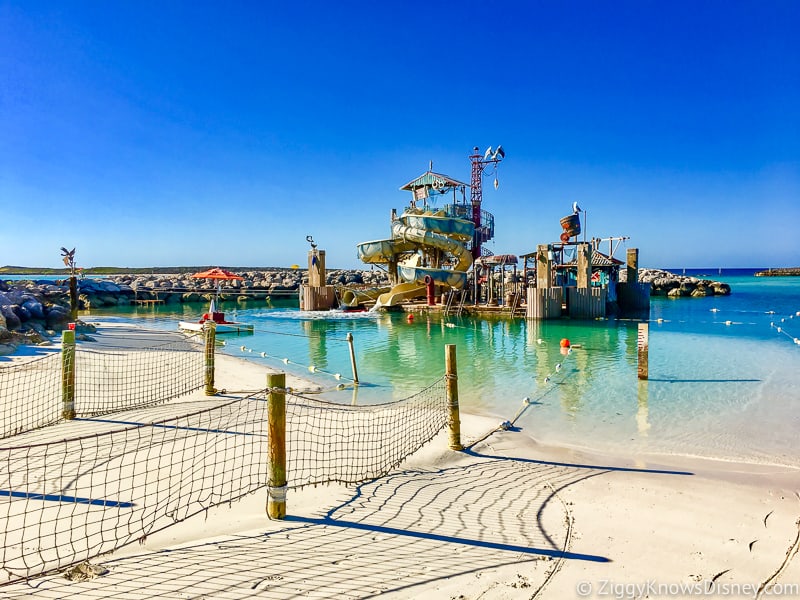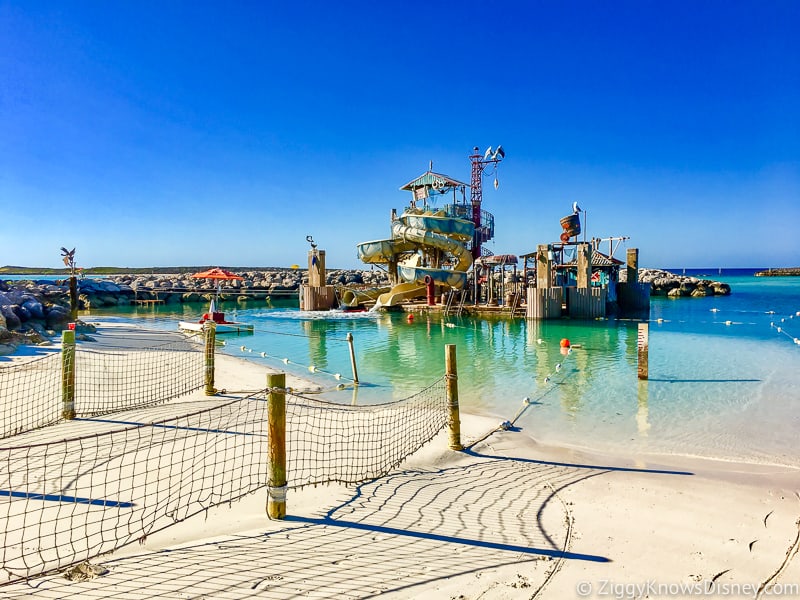 The biggest question on your mind is when will the Disney Cruise Line reopen and begin sailing again? Right now no one knows for sure, not even Disney or the authorities.
The official statement from the Disney Cruise Line says itineraries are canceled until April 28. That date is a guess however and should be taken with a grain of salt. This date can be changed at any time and it's likely Disney will extend it into April and beyond.
Honestly, the situation is too new and so much damage is still being caused, it's anyone's guess when cruises will be operational again. I have no insider info into the situation but seeing how much this pandemic is spreading and how the tight quarters of a cruise ship are one of the places most susceptible to spreading illnesses, I wouldn't expect to see new sailings before June.
If you have a Disney Cruise coming up before June, don't expect to take it. Even if you have one in May I would think very seriously about rescheduling it to a future date. I probably wouldn't feel comfortable pushing it back to anything before July or August, just to be safe.
Of course, we will continue to update you as soon as we know when the Disney Cruise Line is reopening, so stay tuned.
Getting a Refund for Disney Cruise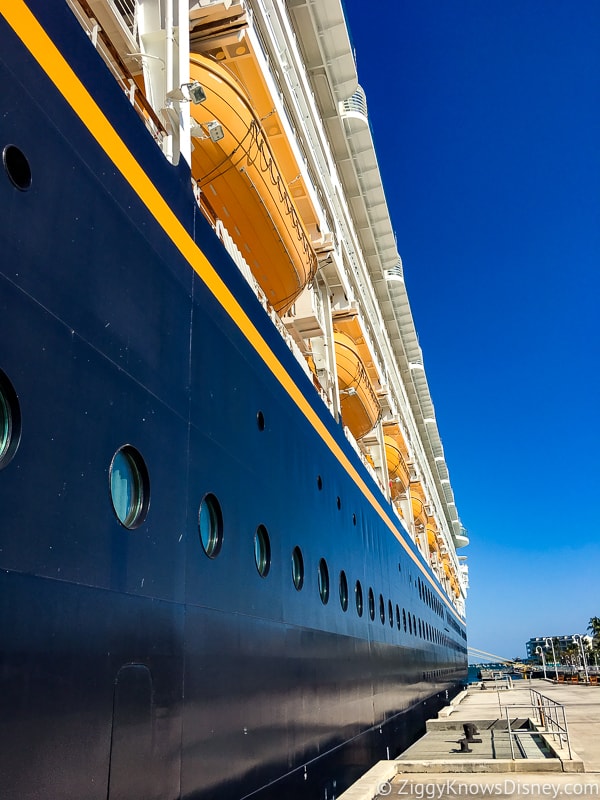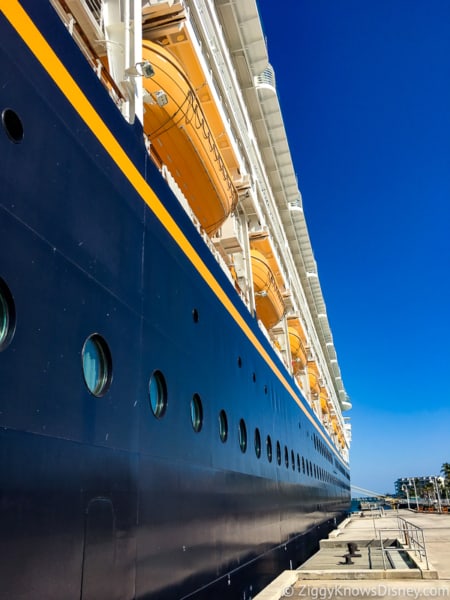 Even though all these cruise sailings are being canceled, the good thing is that Disney is giving guests a 100% full credit of the value of their cruise vacation to be used toward a future Disney Cruise Line itinerary or a full refund.
Any guests with reservations during the closure period (now through April 28, or beyond if necessary) are eligible for this credit.
One option is a Full Refund. If you choose to get a refund, Disney will give you back the full amount for your cruise that you've already paid.
Future Credits are 100% of the price of your cruise and are valid for sailings with departures through April 28, 2020. This credit must be used within 15 months of the original cruise departure.
While getting credit for a future cruise is nice, with the economic problems that millions of people are now going through, it's also nice to have the option of getting a full refund. This will be a big help for people in light of the current situation. Disney World and Disneyland are also offering a full refund during the affected dates.
If Disney updates the dates with more itineraries affected, we will let you know ASAP!
What Should You Do?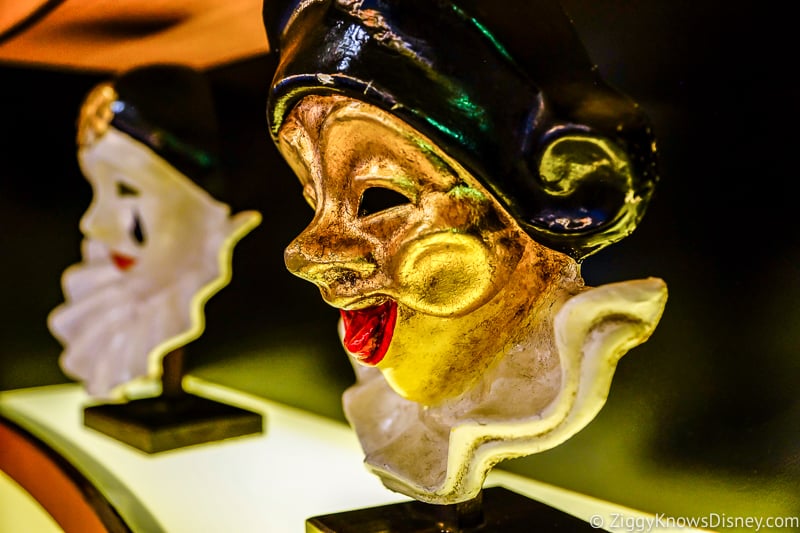 Disney is asking that due to the extremely high volume of calls they are receiving right now, to wait until they contact YOU about getting a refund in an email. You will either hear from Disney directly or through your travel agent depending on how you booked your package.
Disney knows you have a cruise scheduled, so there is no need to worry. So sit tight and wait for Disney to contact you about it.
If considerable time goes by or you have another specific question not covered we recommend first reaching out to your travel agent for help. If you need to contact Disney directly you can call the Contact Center at 1-866-325-2112 or 407-566-3510. Again, expect to wait a long time as call volumes are going to be insane in this period.
Future Sailings Past April
Right now Disney is not changing any itineraries past the ones already listed and all itineraries are continuing as normal. However, Disney is already giving some information for your options.
May sailings booked right now on the Disney Magic, Disney Dream, Disney Wonder or Disney Fantasy through May 31, 2020
You can receive a 100% credit to use on a future Disney Cruise withing 12 months of the original sail date.
If you reschedule your cruise those credits are non-refundable.
Contact your Disney travel agent or call Disney directly at 1-866-325-2112 or 407-566-3510.
European Sailings
Here is the latest information on the Disney Magic European sailings starting in May.
Disney is continuing to closely monitor the situation in Europe and will follow the guidance of public officials there. This includes whether or not it's safe to disembark there or if these itineraries are canceled.
Guests currently booked on European sailings through our July 25 departure can change their reservation up until the day before embarkation and receive a 100% cruise credit to be used for a future sailing. This new booking must take place within 15 months of their original sail date.
If you are booked on a sailing for July 13, July 18 or July 25, 2020, final payment can be delayed up to 30 days prior to departure.
If you choose to re-book your trip at a future date, this reservation is non-refundable.
Contact your Disney travel agent or call Disney directly at 1-866-325-2112 or 407-566-3510.
Rescheduling Your Cruise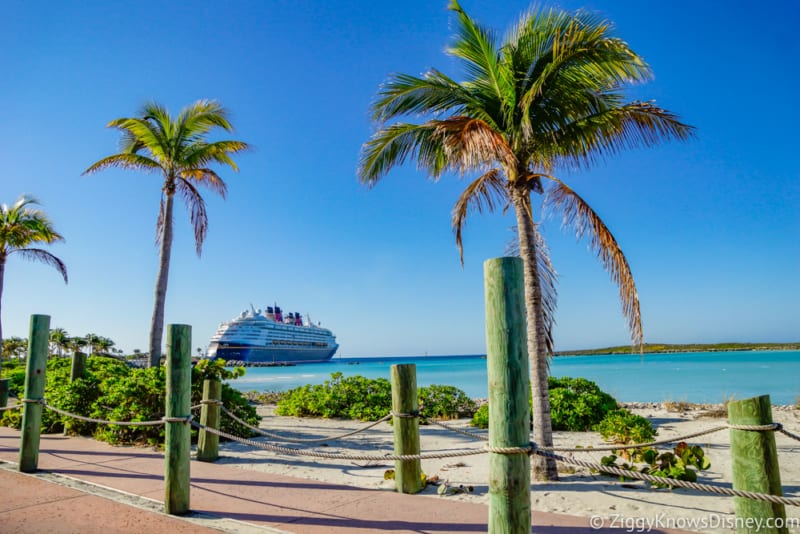 By rescheduling your cruise you can also use that money you've already paid toward your trip for a future Disney Cruise. Since the value is at least 100% of what you paid, this might also be a good option for you.
The above dates in the refund section also apply if you want to reschedule your trip.
There are a couple of things you want to keep in mind if you are rescheduling rather than asking for a full refund:
You must pay the difference in the new cruise package. That means if your cruise cost $3,000 before but you want to switch it to a new date where it costs $4,000, you have to pay the difference.
125 and 150% future credits. Both the 125% and 150% future credit offers must be used for a future sailing with 15 months of the original sail date.
Again, wait for the email from Disney to take action or reach out to your travel agent first. If you need to contact Disney directly, you can do it at the number listed in the section above.
Future Impact on Disney and Cruise Industry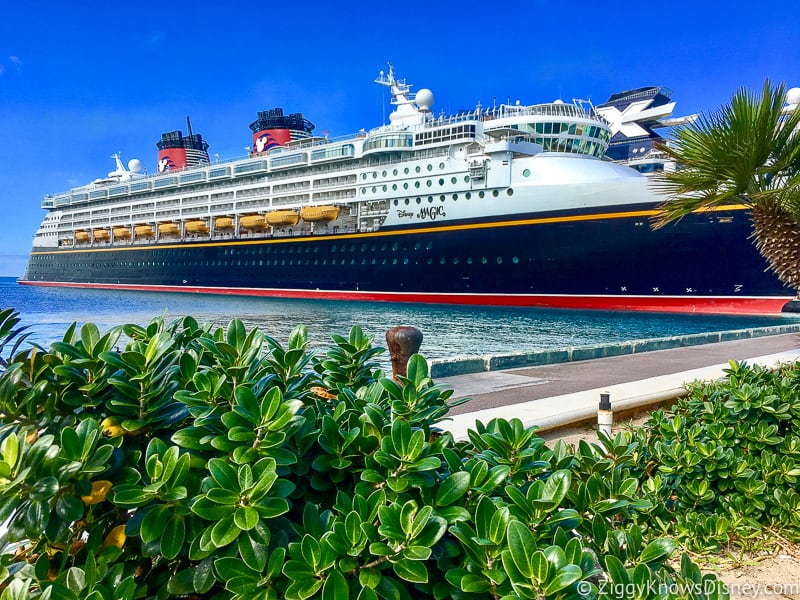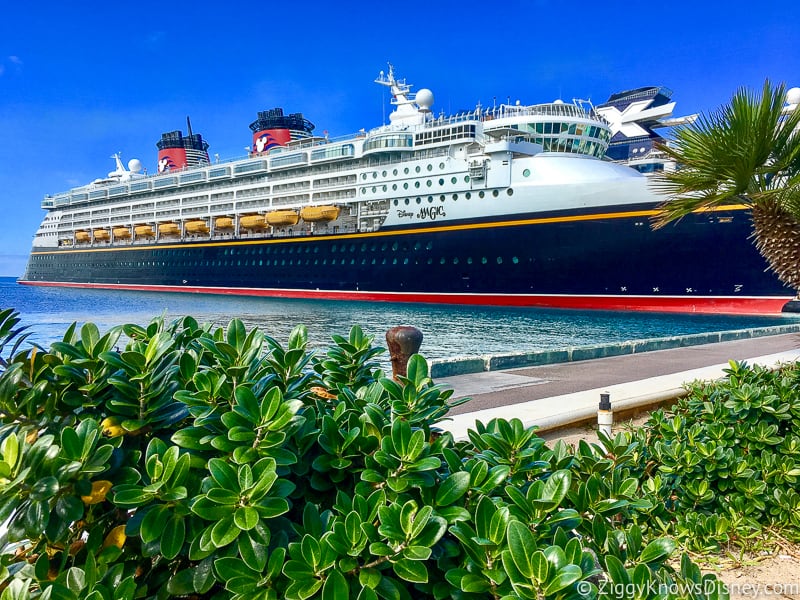 Besides the immediate impact that is happening to current cruise itineraries, it's also creating a bigger problem for the future of the Disney Cruise Line and the cruise industry in general.
Even more so than the parks, things are very scary for the cruise market right now. Earlier in February, more than 690 passengers on Carnival Cruise Line's Diamond Princess in Japan were quarantined for two weeks after some guests testing positive for the virus. 4 of those passengers died.
Numerous ships have been denied entry at ports in these months and because of these events, all U.S. cruise lines like Royal Caribbean and Carnival have had to cancel their trip itineraries for the next 30 days. This has left thousands of guests to cancel upcoming cruises beyond that window due to fear of being infected or being trapped on a ship for weeks.
Because of the cruise closures and fears surrounding the current set of circumstances right now, Disney is losing millions of dollars on lower cruise bookings. Of course, Disney is one of the biggest companies in the world and can handle some losses, but this could escalate out of hand if the virus doesn't slow down in the near future.
Disney Stock has fallen to $97 per share (as of 3/30), much of which is due to a fear of continued lower attendance at the theme parks and fewer Disney Cruise Line bookings. From talking with Disney Travel Agents recently, cruise line bookings have come to a screeching halt, and many are afraid they won't pick up anytime soon.
The problem is not just the effect the closure is having on Disney's 2020 2nd Quarter, but even if things are wrapped up and contained tomorrow, there will still be an impact on their bottom-line for the rest of the year.
There is also a chance fewer Disney Cruise Line bookings and decreased revenue might delay the arrival of the 3 new ships expected to arrive in 2022, 2023 and 2024 respectively. It could also delay the opening of Disney's second private island located at Lighthouse Point in the Bahamas.
We hope that isn't the case, but to ignore the financial impact the closure is having on Disney as a whole would be turning a blind eye. Read more about all the upcoming Disney projects that could be cut or delayed due to Disney's potential financial losses.
Deals on Disney Cruise Vacation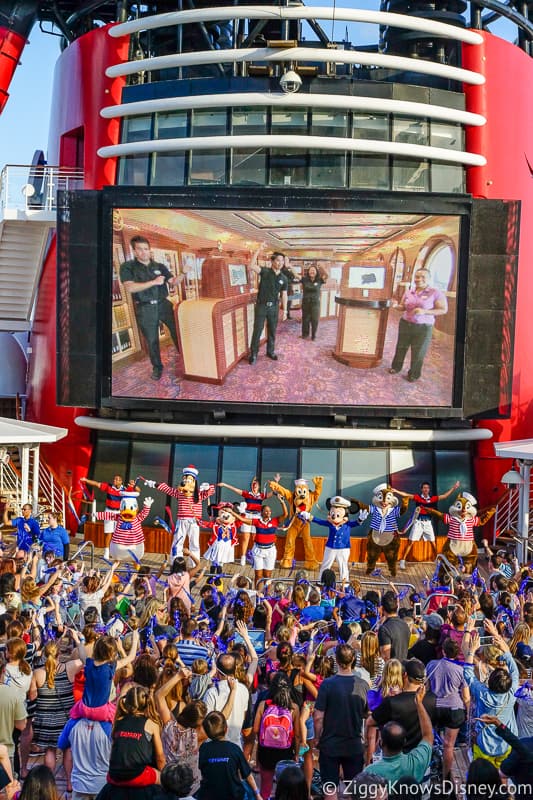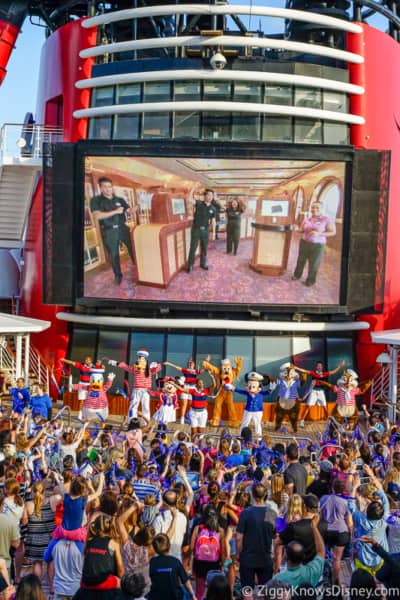 The Disney Cruise Line has already got a bunch of cancelations for upcoming trips past the dates already suspended and the number of bookings has been drastically lower since the situation started to become more of a problem. With every difficulty, however, comes opportunity for guests who are still willing to risk a little more and go.
Once again, I'm not a medical expert and don't want to tell you whether to go or not, I'm just sharing with you the fact that some great deals can be had in the meantime.
As with what happened after 9/11 when people were afraid to travel, they already offering some great deals on Disney Cruise bookings for the near-term, and further out. That means you can potentially save hundreds, if not thousands of dollars by booking a package when demand is down.
As people get more and more afraid to travel, we are likely to see more and more deals being offered by Disney and other cruise lines. Even now we are already seeing some of the best prices on Disney Cruises that we've ever seen in the Summer and all the way out until Fall 2020.
Even if you don't want to book a cruise for the next 2 months, if you are willing to bet that the current problem will be behind us by the Summer or Fall, you can score some really great deals.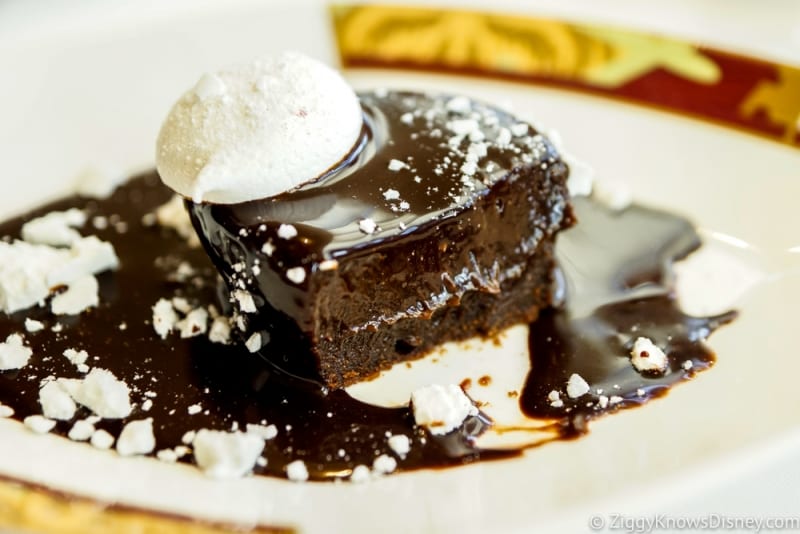 Also, there will likely be fewer guests on the ship when you do end up going. That means you will have more space in places like the pool, the spa and entertainment venues. Even booking a reservation at Palo for Brunch will be much easier during this period.
Using a travel agent to book your Disney Cruise can really help you to find the best deals, and is one of the main reasons we recommend them. This can be invaluable to you and really help you save a lot of money.
At worst, if travel continues to decline in the rest of 2020, Disney, as well as other cruise companies, will eventually be forced to reduce the number of itineraries currently scheduled or cancel them altogether. At a certain point, it just doesn't make sense money-wise for them to keep running a cruise if it's an almost empty ship. If it gets to that point, however, Disney would then let you postpone your booking beyond the current window, or give you a complete money-back refund.
We will keep an eye on all the deals for Disney Cruises for the rest of the year so stay tuned for more!
Other Tips to Keep in Mind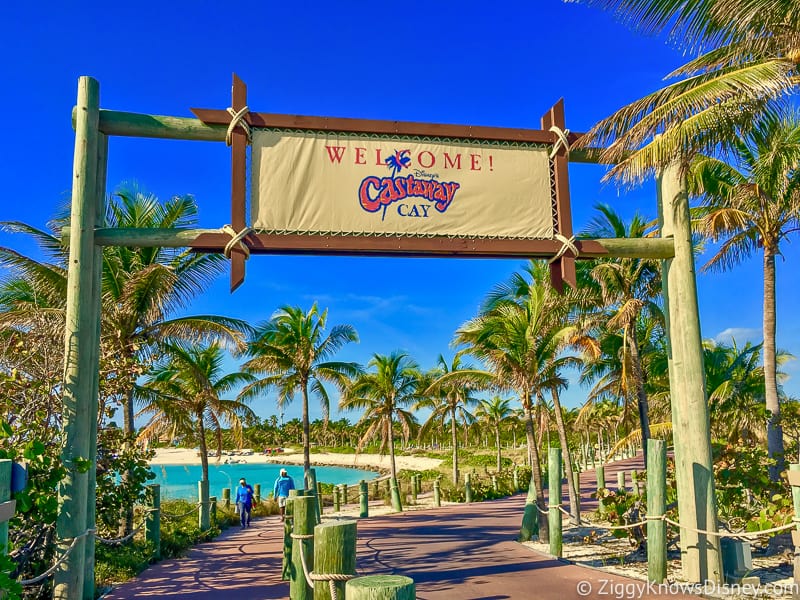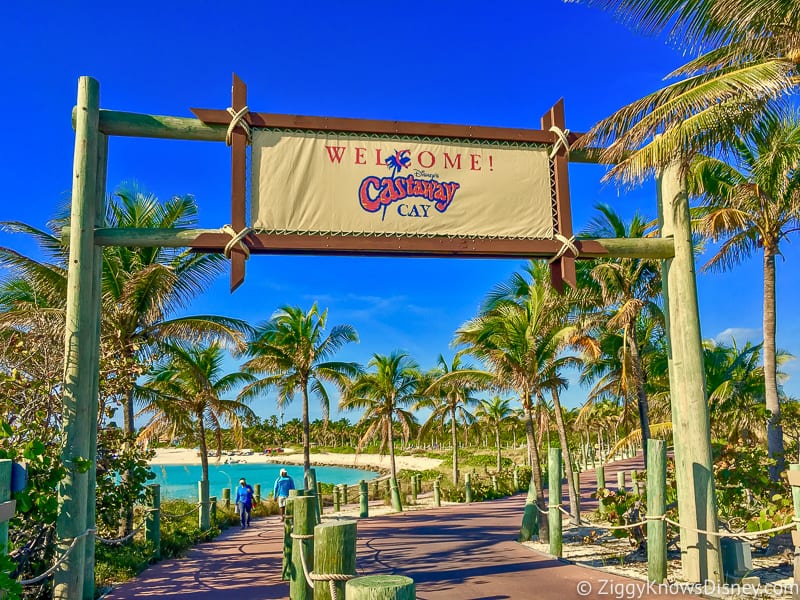 If you are courageous enough to book a trip in the next few months, then under these circumstances, we feel that travel insurance might be a good option in case your vacation gets canceled or you want to back out. It's true Disney is offering the possibility to reschedule your cruise, but what about if you need airfare to get to the cruise or if you are staying in a hotel nearby during the same trip?
Make sure you get a policy that has a 100% money-back guarantee. That way no matter what happens between now and the time you leave for your trip you are covered.
Also, we highly recommend using a Disney travel agent when booking your trip. They can help you to deal with any room cancellations for you and will make your life a whole lot easier.
When It Reopens Will It Be Safe?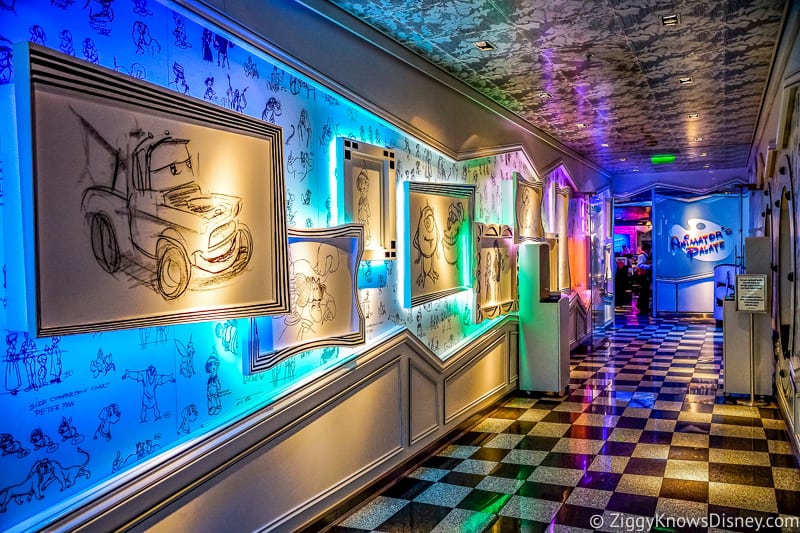 Whether or not you decide to continue on with your previously planned Disney Cruise vacation or reschedule it for another time is ultimately going to be up to you and your family. Keeping your family safe should be your highest priority and you are the one that is going to have to make that decision in the end.
What we can say is that from our own experience, Disney has the highest reputation in the cruise industry for its ship cleanliness and hygiene methods. When the cruises start sailing once again we believe that Disney will be doing everything possible to make guests feel safe and prevent contamination.
Some of the steps Disney has already taken before the closure included:
Training crew to follow CDC illness prevention methods.
Frequent cleaning of "high touch" areas (elevator buttons, doorknobs, railings, etc).
Extra sanitation measures for children's facilities, restrooms, kitchens, etc.
Cleaning of all staterooms twice a day.
New hand sanitizing stations and sanitizing wipes located in many places onboard.
Each ship has medical clinics which are staffed with many experienced doctors and nurses.
Disney is one of the most well-respected companies in the cruise industry, and if they open itineraries again, you should be able to proceed knowing they are making the environment as safe as possible.
We've always felt safe on Disney vacations either at the resorts or on cruises, just like with our experience during Hurricane Irma in Disney World. They always put guest-safety first.
I would personally be worried about an upcoming cruise right now if I had one planned for April or May. I think those are going to be canceled eventually and I would probably take advantage of the offer from Disney to postpone it until the Summer or Fall.
Whenever you go, you should be cautious. Some situations would call for you to weigh very carefully the decision to go on a cruise immediately or postpone to further out.
For example, if you are older you might be more susceptible to catching illnesses. If you have existing health problems that could be made worse, it might be another reason to not go on a cruise right now. If you have an underlying medical condition, you certainly wouldn't want to put you or your family at risk.
Also if you are someone who is going to be extremely stressed out during the cruise and not enjoy it, then maybe it would be better to change dates even further out when there is less of a risk. After all, you are spending all that money for an occasion you are supposed to enjoy, you might as well take advantage of the opportunity Disney is giving travelers to change to another date.
Disney Cruise Line Safety Methods/Restrictions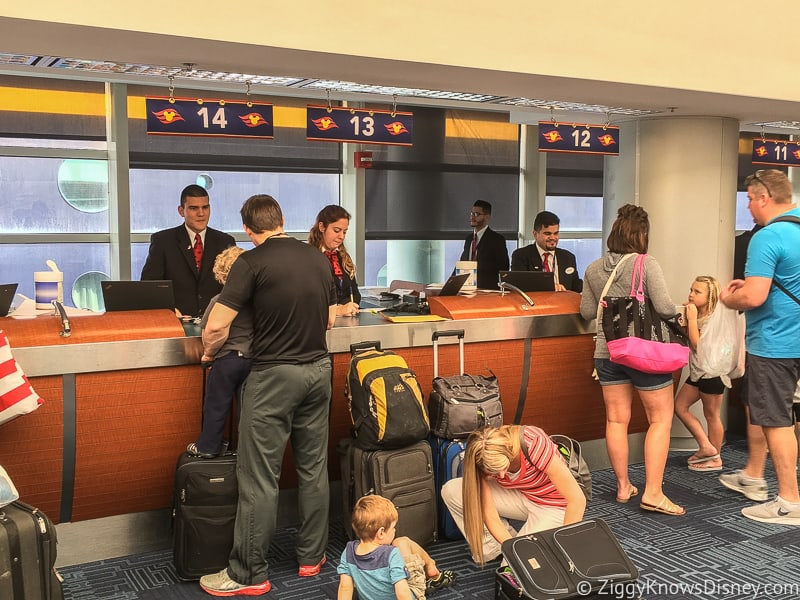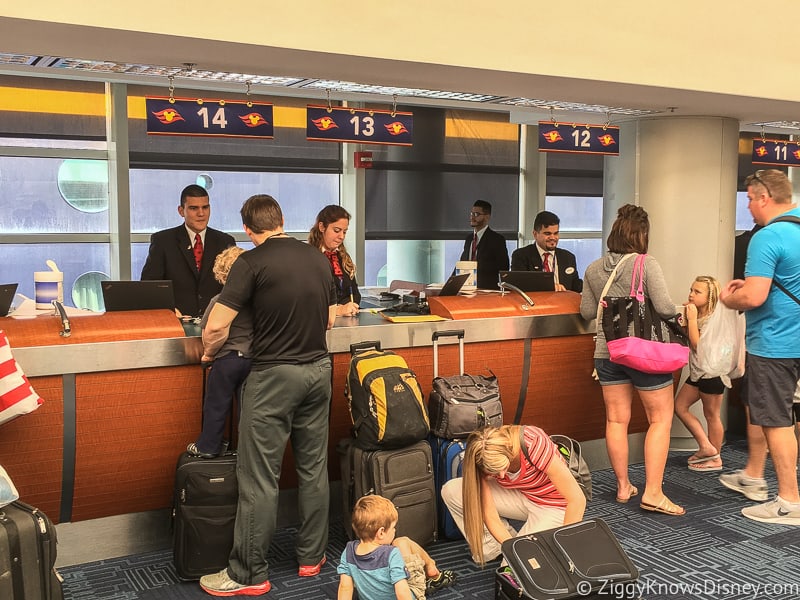 Since January 2020, the Disney Cruise Line has been taking extra precautions to stop the spread of illnesses on its ships. It was clear that the current problem started to become more widespread and Disney acted immediately to ensure the health and safety of its guests and crew members.
The Disney Cruise Line was following guidance from health officials and authorities in all the ports they visited. They also kept guests in the loop by communicating and changes or answering any questions they had.
If you are going on a Disney Cruise in the future, it's important to know the steps Disney is taking to protect its guests. Here are some of the prevention methods Disney had put into place that you can probably expect to find even once they start sailing again:
Mandatory Temperature Readings – The Disney Cruise Line was screening passengers and crew with no-touch thermometers to see if they have a fever of 100.4º F or higher before boarding the ship. This is the same procedure many airports use. Any potential passengers with flu-like symptoms, fever, a cough or difficulty breathing will not be allowed to board the ship.
Restrictions for Guests Having Visited Infected Areas – The Disney Cruise Line was not allowing guests or crew members to board the ship who had been to high-outbreak areas like mainland China, Iran or Italy in the past 20 days.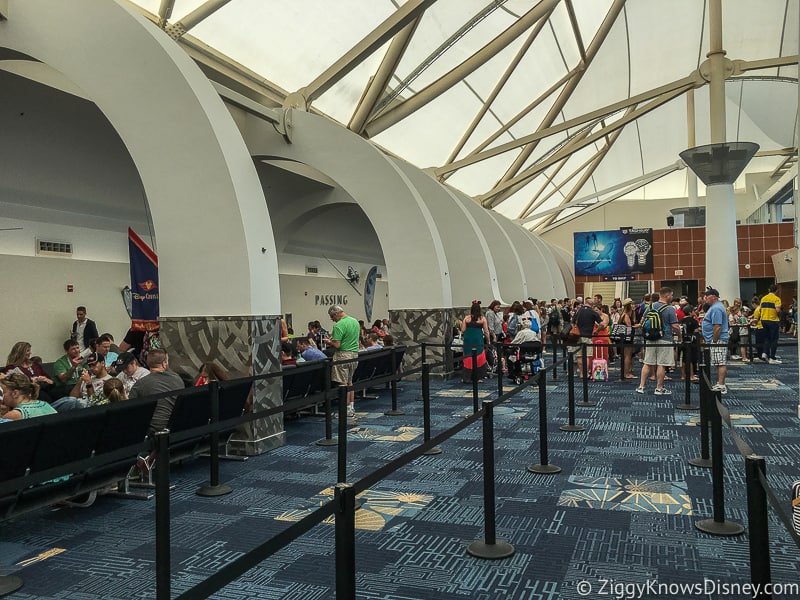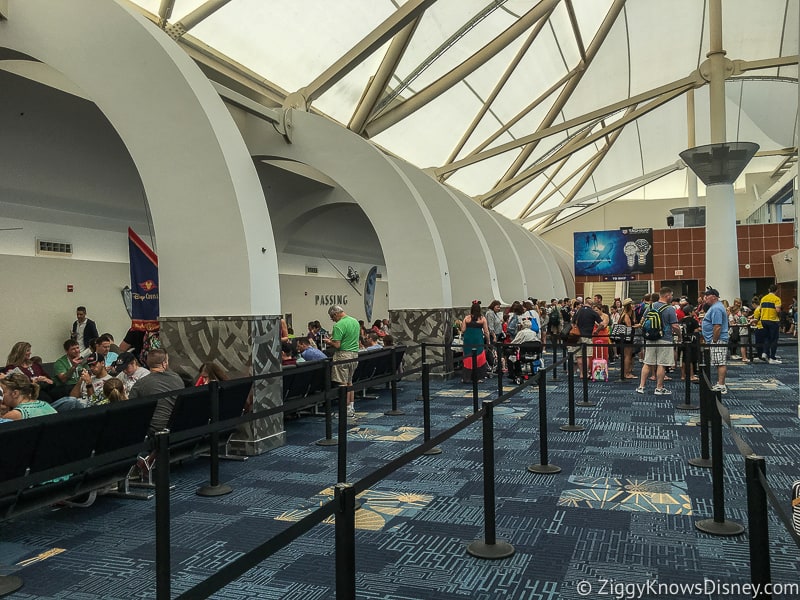 Port Restrictions – Ports located in the Bahamas are not allowing guests who have been to mainland China or other high-risk areas in the past 20 days to disembark upon their arrival. This has now carried over to other ports such as Castaway Cay and Jamaica.
Asking for Exposure Information – Disney Cruise Line is also requesting guests to be upfront with them and let them know if you have had "direct physical contact" with anyone suspected of having the sickness before leaving for their vacation. This includes living with or caring for that person.
How To Protect Yourself on a Disney Cruise?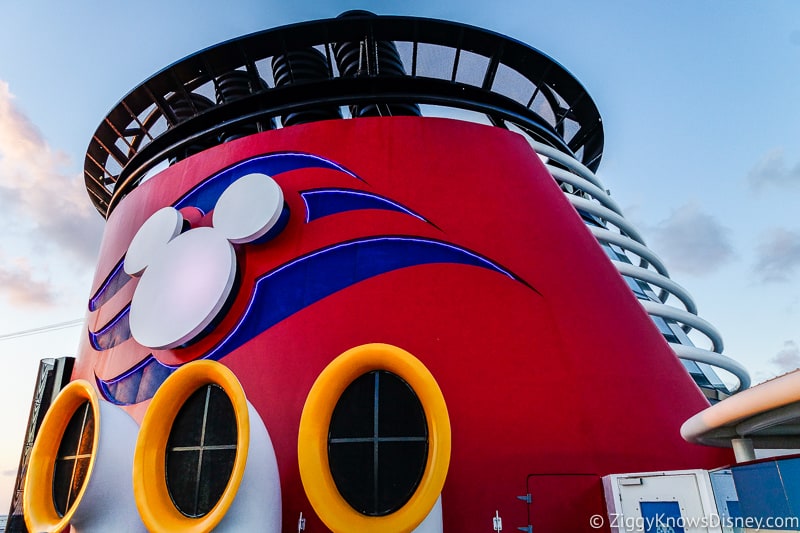 Of course, in the future, if you decide to go on a Disney Cruise or travel in general, there are some basic precautions you should follow which will help you from contracting or spreading illness to others.
Wash your hands as much as possible. This is the first rule against contracting an illness.
Disinfecting your surrounding areas with wipes is always a good idea. These high-risk areas could include tables, chairs, door handles, TV's, etc.
Keeping a distance of 3-6 feet between you and other guests
Cover your mouth when sneezing or coughing so as to not spread your germs to others.
For more information on how to protect yourself, please visit the Centers for Disease Control and Prevention website.
FAQs
Is the Disney Cruise Line Closed?
Yes. All ships and sailings on the Disney Cruise Line are suspended until March 31, 2020
When will the Disney Cruise Line Reopen?
Right now, no one knows when the Disney Cruise Line will start running again. The official word from Disney at this point is April 1, but that will get extended. It could be weeks, it could be months, we'll have to wait.
Can I Get a Refund for My Disney Cruise Vacation?
Absolutely! The Disney Cruise Line is offering full refunds or a chance to reschedule their trip to guests affected by the closure. Check the "Refunds" section of this page for more info on those dates.
Summary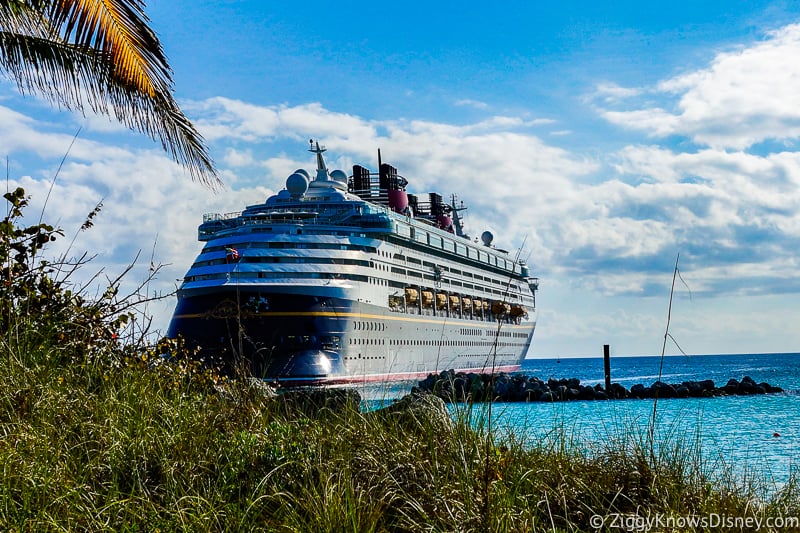 Ultimately, whether you continue with your Disney Cruise booking when it reopens, choose to get a refund or make a new reservation is totally up to you. We have a high-risk tolerance so when the governments give the green light and Disney starts sailing again, we aren't going to be overly worried. We wouldn't reschedule for anything before June at this time, but we are very tempted to book one further out seeing the great deals for Summer and Fall that are out there.
Once again, if you have underlying health issues that could put you at risk of contracting or being severely affected by an illness, or if you are worried about your vacation being postponed again, you may want to wait a bit more to book and see how things shake out.
We can't make that call for you. You have to do what's best for you and your family and your health. If however, you do decide to book a Disney Cruise, you might find some serious advantages once they reopen because in the beginning, it will definitely be slower and quieter for you as the guest.
Again, we are living in unprecedented times. We don't know how long these closures will last and when things will go back to normal. We wish everyone to stay safe as we get through these rocky times and look forward to more fun times ahead in the future.
We will continue to keep you updated though on the Dinsey Cruise Line closure and let you know when there is more news.
Other Disney Closure Guides:
Sign Up For Our Newsletter Today!
Your Thoughts
I want to know what you think about the impact of the Disney Cruise Line closure and other Disney destinations…
Are you worried about an upcoming Disney Cruise Line vacation?
What should Disney do about it?
Let us know in the comments section below!
If you enjoyed this article, as always I appreciate it if you'd share it with others via social media. I work hard at making this website into a useful resource for you and your family to plan your visit to the Disney Parks and I hope it can help you! Thanks 🙂