Also known as "The Happiest Place on Earth," Disney's Magic Kingdom Park at the Walt Disney World Resort is one of the most visited places on Earth and for good reason. It's where all your dreams come true and the most famous theme park in the world.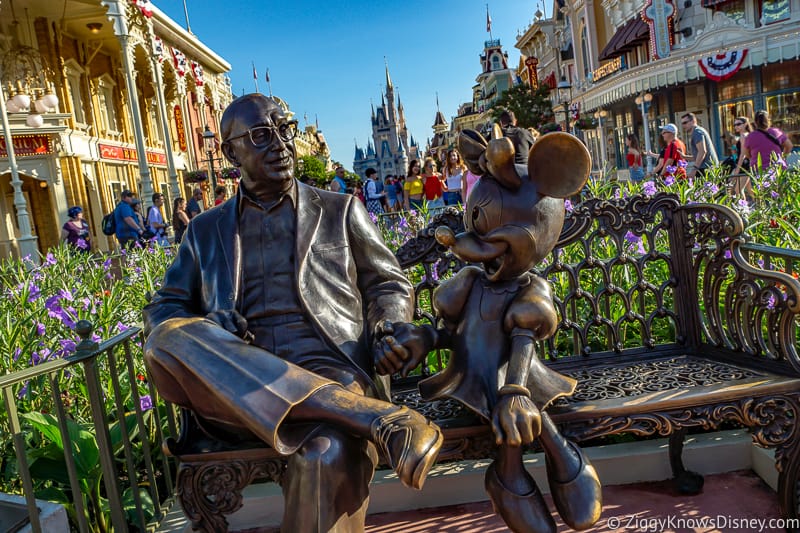 Even though it was built almost 50 years ago, the Magic Kingdom never ceases to amaze and you can't help but be drawn to it. After all these years it's still going strong and is the most visited theme park on the planet year after year.
Nothing says: "I'm home" more than stepping out onto Main Street, U.S.A. and looking straight ahead at Cinderella Castle. That is about as "Disney" as you can get and an amazing experience whether it's the first or 100th time doing it.
In this post, we are going to share with you everything you need to know about Disney's Magic Kingdom. We'll look at all the attractions, dining options, entertainment, shows and everything to do when you visit.
You definitely will want to spend a good part of your trip to Walt Disney World visiting the Magic Kingdom. The park is full of great attractions like Splash Mountain, Pirates of the Caribbean, Big Thunder Mountain, Peter Pan's Flight and so many more.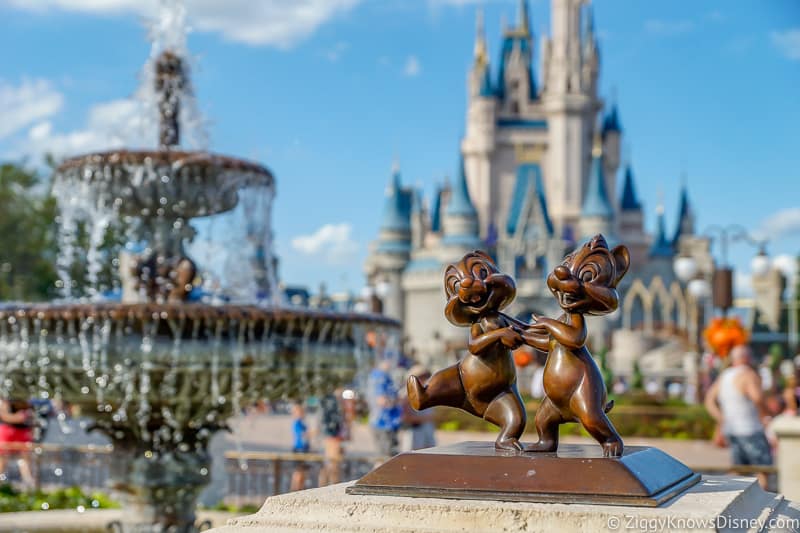 Magic Kingdom Park is broken up into 6 distinct lands, each with its own unique attractions and theming. It takes a while to get to know all 6 lands, but once you do you will feel like you are with an old friend and be instantly transported back to your childhood, and I mean that in a good way!
We'll talk more about all the lands in the Magic Kingdom as well as how to get tickets, tours, parking, tips and tricks, and the history of the park too. Think of this post as Disney's Magic Kingdom 101.
Before we get started, don't forget to sign up for our FREE Weekly E-Mail Newsletter. There we bring you the latest updates on the Magic Kingdom and other great vacation planning tips. You can sign up here: Join our E-Mail Newsletter
Magic Kingdom Overview
Location: Walt Disney World, Bay Lake, Florida, United States
Opened: October 1, 1971
Lands: 6
Attractions: 35
Restaurants: 21
Status: Operating
Operated By: Walt Disney World Resort
Park Capacity: 90,000
What is the Magic Kingdom?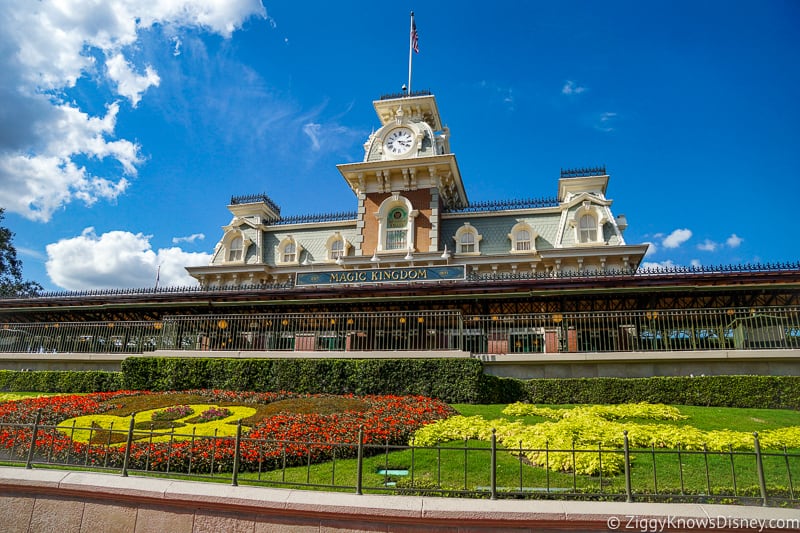 Magic Kingdom Park is a theme park at The Walt Disney World Resort in Bay Lake, near Orlando, Florida, USA. It's one of 4 theme parks at Walt Disney World and the resort's original park.
Disney's Magic Kingdom opened on October 1, 1971. Its design is based on Disneyland Park in Anaheim, California, with a similar layout and attractions.
The Walt Disney World Resort is one of the most popular vacation destinations in the world, and Magic Kingdom Park is its crown jewel. It's a must-see for anyone visiting. The general theme of the park is fantasy, fairy tales, and Disney characters. It has over 35 attractions, many restaurants, shops, and numerous entertainment options like stage shows, nighttime spectaculars.
Much like Disneyland, the Magic Kingdom has stayed true to its vision of being a clean and safe theme park where families can go to spend quality time together. No matter if you are a first-timer or grizzled Disney vet, you always find yourself here.
Where is the Magic Kingdom Located?
Some people get confused when talking about the various Disney Parks and where they aree located. Disney's Magic Kingdom Park is located at The Walt Disney World Resort. It itself isn't Disney World, but it's part of the group of theme parks in the larger Walt Disney World Resort complex.
Walt Disney World is a huge area at approximately 40 square miles and the Magic Kingdom is located at the far north end of the property. Its official address is: 1180 Seven Seas Drive, Lake Buena Vista, FL 32836.
Directly in front of the Magic Kingdom is the Seven Seas Lagoon, which has 3 resort hotels, including monorail and water ferry transportation to the park. Connected to the Seven Seas Lagoon is Bay Lake, where there are another 2 Disney resort hotels.
The Many Names of the Magic Kingdom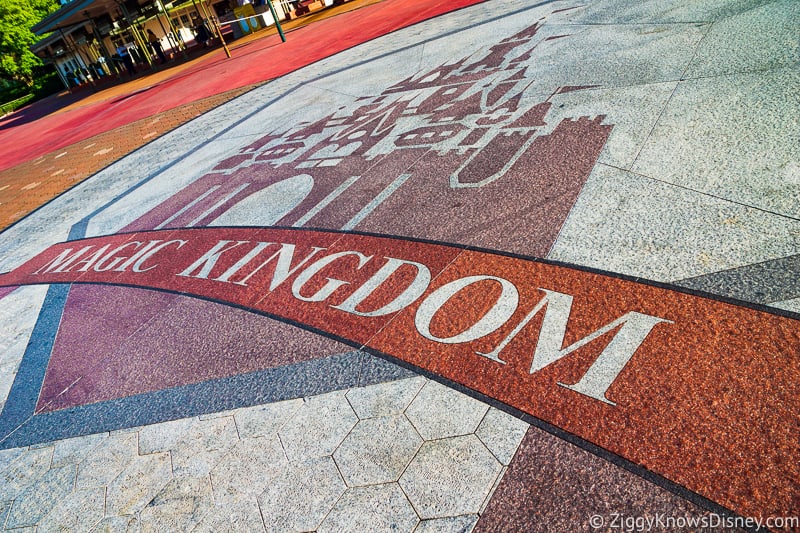 Believe it or not, Disney's Magic Kingdom has already changed its name multiple times since its opening, even though all three names are very similar.
When the park first opened in 1971 it was called: "Walt Disney World Magic Kingdom." That name stayed until 1994 when the name shortened to: "The Magic Kingdom."
Then in 2017 it changed one last time to "Magic Kingdom Park," which is still the name today.
It's official nickname is "The most magical place on earth," not to be confused with Disneyland's slogan "The happiest place on earth."
Though they are both castle parks and have a similar layout, don't make the mistake of mixing up the Magic Kingdom with Disneyland, which is a completely different park (and resort) in Anaheim, California.
(Current Changes to Magic Kingdom Experience)
Since Walt Disney World was forced to close in March 2020, new safety guidelines have been implemented in all the parks and hotels that have temporarily modified the normal Disney World experience.
We aren't going to go into it here, but we recommend reading the following posts which will help you prepare for the Magic Kingdom and the other theme parks while visiting under these changed circumstances:
Buying Tickets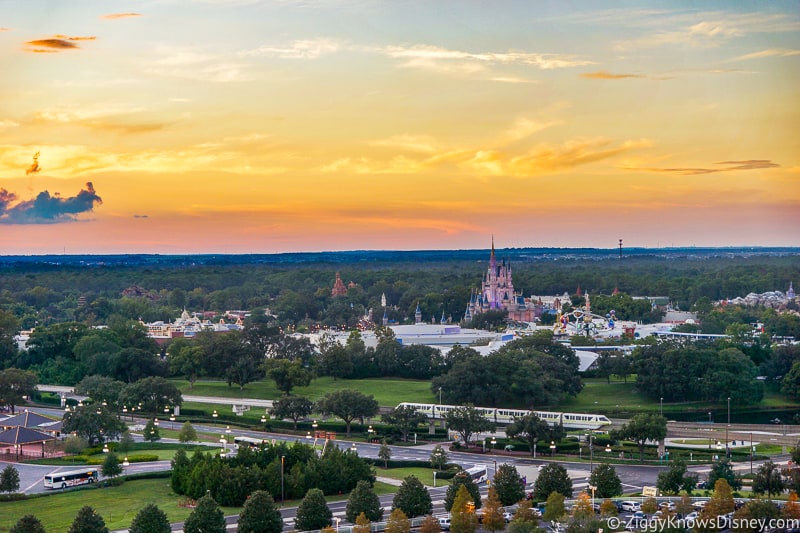 First, you need to get tickets for the Magic Kingdom, which means deciding how many days you want to go.
If it's your first time to Disney World, we recommend spending 2 days at the Magic Kingdom minimum. There are so many attractions that if you want to experience them all without running like a mad person, you really need 2 days.
If you just want to hit the highlights, it can be done in 1 day, but having that extra day will come in handy. Just make sure to leave room on your trip for the other 3 theme parks too!
If you want, you can purchase a Park Hopper Ticket which allows you to visit multiple parks in one day which might come in handy if you missed something and want to go back. (Park Hopper Tickets are temporarily unavailable at the moment).
Both Single and Multi-Day tickets are available to purchase dates for 2020 or 2021. Tickets are available right now through December 31, 2021.
Disney World park tickets use dynamic pricing which means the cost changes depending on the date you go. If you want to save money, go in the off-season when ticket prices are cheaper. If you go on or close to a holiday you will pay more.
Be careful when buying third-party tickets to the Magic Kingdom. Some resellers offer discount tickets that cannot be used. Only use a trusted reseller or the official Disney World website.
Park Pass Reservations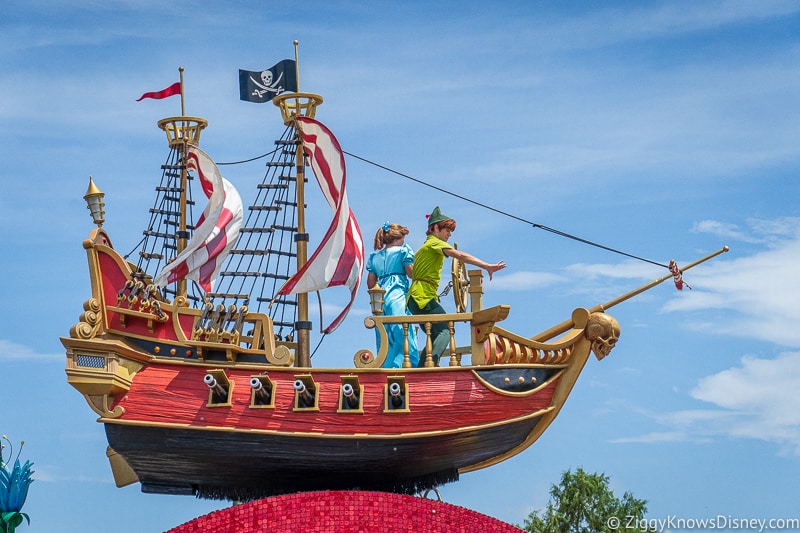 Right now, not only do you need tickets to the Magic Kingdom to get in, but you also need an advanced reservation. The Disney Park Pass Reservation System was implemented recently due to the current health restrictions and helps Disney manage the crowds and keeps them from exceeding the new capacity limits.
Park reservations are now available on the Disney World website, but again, you'll need to have a valid park admission before making a park reservation.
Read our post on How to Make Disney World Park Reservations for a detailed walkthrough on the new system.
Park Hours
Operating hours at Disney's Magic Kingdom Park fluctuate more than any other theme park in Walt Disney World. Special events, holiday hours and Extra Magic Hours all mean you need to pay attention before planning out your day there.
Normal Schedule – For most days, Magic Kingdom Park opens at 9:00 am and often closes between 7:00 pm and 9:00 pm depending on the season.
Holidays and Busy Days – On weekends, during the holiday season or in the Summer, the Magic Kingdom stays open much later than usual and can close as late as 12:00 am or after.
The park usually runs Evening Extra Magic Hours on Wednesdays which means it gets an extra couple of hours for Disney World Resort guests.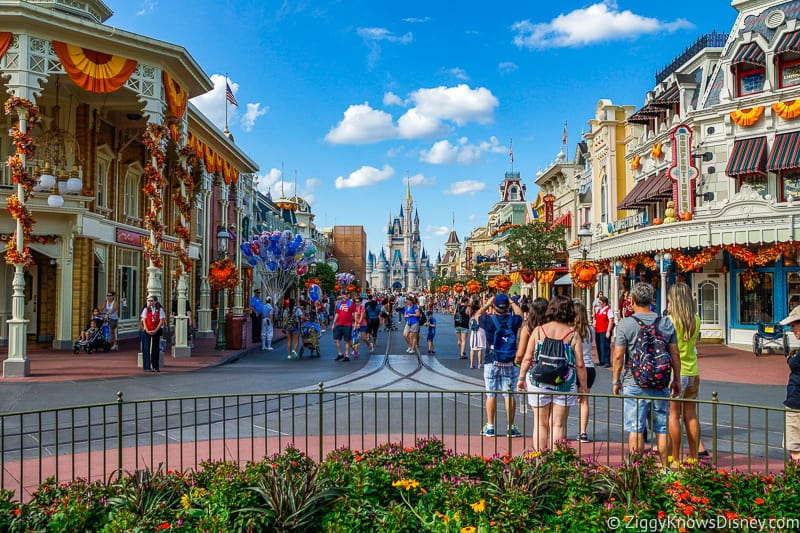 Special Events – Hours also vary when the Magic Kingdom is running a Disney After Hours event or either Mickey's Not So Scary Halloween Party or Mickey's Very Merry Christmas Party. The park can close as early as 6:00 pm to regular guests and stay open as late as 1:00 am for ticketed guests.
Again, knowing if these events are happening is crucial to planning your day.
Phased Reopening Period – During this reopening period, Magic Kingdom hours have been greatly reduced with earlier closing times than usual.
The typical hours right now are from 9:00 am to 6:00 pm or 7:00 pm. Weekends and holidays usually close at 8:00 pm or 9:00 pm.
Check the official Walt Disney World park schedule for the latest Magic Kingdom Hours.
Lands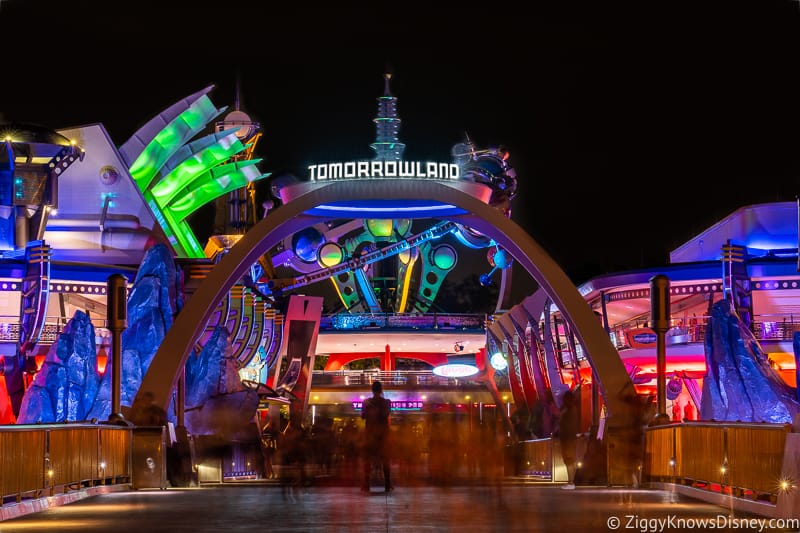 Disney's Magic Kingdom is made up of 6 distinct lands that divide the park. Each land has a completely different theming and a unique feel with attractions that go to that theme.
Magic Kingdom Lands include:
Adventureland
Fantasyland
Frontierland
Liberty Square
Main Street, U.S.A.
Tomorrowland
The layout of the Magic Kingdom is like a wheel. Cinderella Castle is in the center of the wheel in an area called The Hub, and each of the 6 lands act as spokes off that wheel.
Cinderella Castle is the centerpiece for the Magic Kingdom and is one of the most widely photographed and recognizable buildings on Earth. It is visible from all areas of the park and is a point of orientation for guests.
The beauty of the Magic Kingdom layout is it invites guests to choose their own adventure. Walking into the hub you see attractions that pull you in all directions and depending on how you feel that day you choose your path.
Surrounding the outside of the Magic Kingdom is The Walt Disney World Railroad which circles the entire 107 acres of the park.
Underground Tunnels
Believe it or not, the streets and walkways of Magic Kingdom park are not actually on the "ground level" of the land they are built upon. The park was actually constructed above a series of tunnels that connect the entire park and provide behind the scenes areas out of site from the guests.
These tunnels are known as the utilidors and are the true ground level. They allow cast members to perform tasks like garbage disposal without guests noticing. They also helped cast members to get from one area of the park to the next while remaining in theme, though recent policy changes have made that less important.
Access to the utilidors is restricted to cast members only, though guests can see them through some of the tours at the Magic Kingdom such as the "Keys to the Kingdom" tour.
Main Street, U.S.A.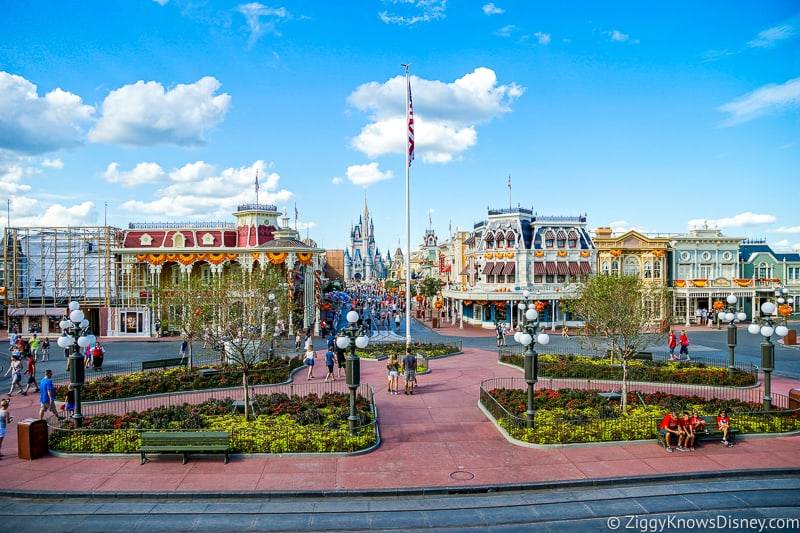 Coming from a film background, Walt Disney's vision of a theme park was like a movie that is slowly revealed to the viewer. Main Street, U.S.A. is the symbolic "First Act" of that film and sets up the guest for what is to come, slowly revealing the magic to them.
Main Street, U.S.A. at the Magic Kingdom was inspired by Walt Disney's hometown of Marceline, Missouri, and created as an idealized version of an early 20th American town.
However, Main Street, U.S.A. is not a recreation of just one town but blends many architectural styles from around the country. Everything about it is charming, made to create nostalgia, and give you that "feel-good" sensation.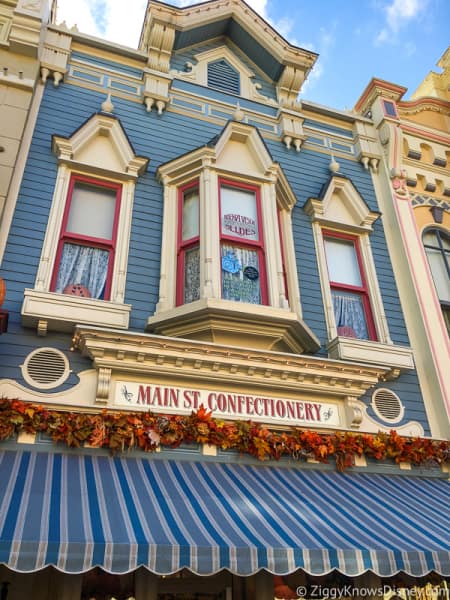 The train station is located a the entrance to the park and is visible both from outside and inside. Once you walk through the tunnel, you'll see the town center which then leads you to the big reveal of Cinderella Castle all the way down past Main Street. This is that big "Wow" moment in the film.
While there might not be many "attractions on Main Street, don't miss the Main Street Vehicles for a turn-of-the-century ride through time. It is also filled with shops like the Emporium, and restaurants such as Tony's Town Square Restaurant, the Main Street Bakery (Starbucks), and the Plaza Restaurant.
Important buildings here include City Hall, the firehouse, the Town Square Theater, barber shop, and Main Street Confectionery. Don't miss the entertainment with the Dapper Dans and Citizens of Main Street both giving excellent performances.
Adventureland
You can choose any direction to go from Main Street, but we always go left to Adventureland!
Adventureland is an exotic mix of remote jungles with representation from Africa to Asia, South America, the South Pacific and the Middle East. It represents exploration, mystery and the thrill of adventure seeking.
Some of our personal favorite attractions are in Adventureland with it being home to Pirates of the Caribbean, the Jungle Cruise, Walt Disney's Enchanted Tiki Room and Dole Whip. Wait, that isn't an attraction??
Frontierland
If you are a fan of the Wild West, then you will love Frontierland. This is a romanticized version of the American West, telling the story of cowboys, Native Americans and exploration.
Two attraction dominate the scenery and you won't want to skip Splash Mountain or Big Thunder Mountain Railroad. The Country Bear Jamboree is one of the only remaining attractions from opening day in 1971, and is still hilarious to see.
Across the Rivers of America is Tom Sawyer Island, an attraction that Walt Disney had a hand in developing and is full of structures and caves from the classic Mark Twain stories.
If you are hungry, make sure to stop in at Pecos Bill Tall Tale Inn & Cafe, and grab yourself a Turkey Leg while you are at it!
Liberty Square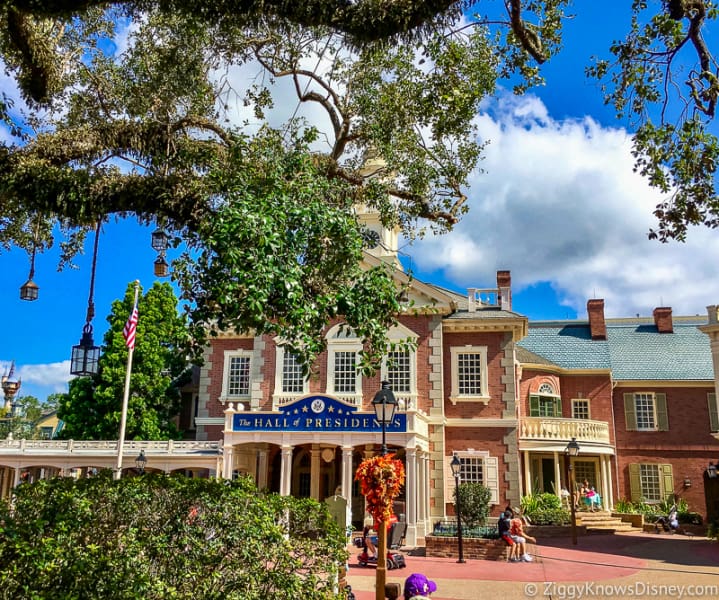 Liberty Square is designed as a colonial-era American town set during the Revolutionary War. The details here are spot on with a full-sized replica of the Liberty Bell from Philadelphia and the Liberty Tree.
It is home to one of the most popular rides at the Magic Kingdom, the Haunted Mansion, as well as the Hall of Presidents, with an audio-animatronic figure of every president of the United States.
For a nice view, take the Liberty Square Riverboat from the dock up the Rivers of America. When you get back, stop in at the Liberty Tree Inn for what is our favorite table service restaurant at Disney's Magic Kingdom.
Fantasyland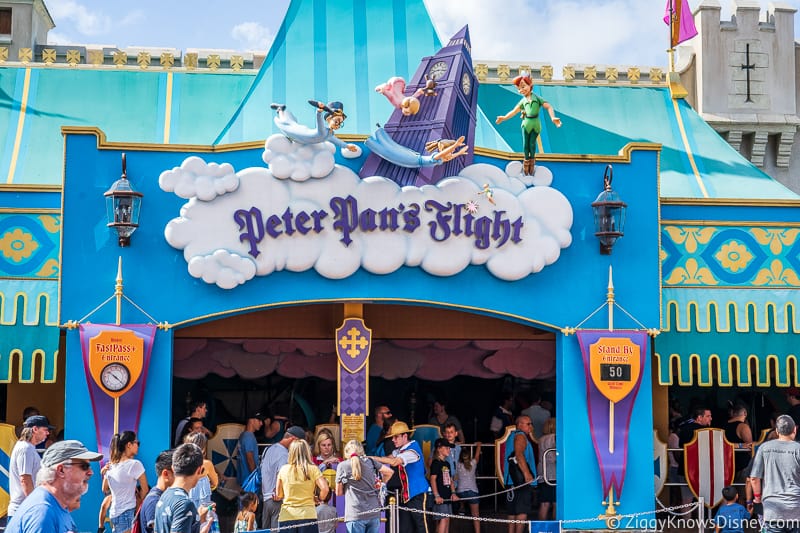 Fantasyland is perhaps the most well-known land at the Magic and what many people think of when you mention a Disney park. It is inspired by Disney's animated films, fairy tales, and filled with princesses, pixies, and boys who never grew up.
It's the place where anyone can go to be a kid. In fact, Walt Disney said: "Fantasyland is dedicated to the young at heart and to those who believe that when you wish upon a star, your dreams come true."
Attractions in Fantasyland include the iconic "it's a small world," Peter Pan's Flight, The Many Adventures of Winnie the Pooh, Mickey's Philharmagic, Prince Charming Regal Carousel, the Mad Tea Party and the Magic Kingdom's most popular ride, Seven Dwarfs Mine Train.
If you want to meet princesses, head over to Princess Fairytale Hall which has 4 different meet and greets, or go to Ariel's Grotto which is part of the newest expansion to Fantasyland.
That expansion also includes a Beauty and the Beast-themed area, and Storybook Circus, the former home to Mickey's Toontown Fair and themed to Dumbo and Mickey Mouse.
Tomorrowland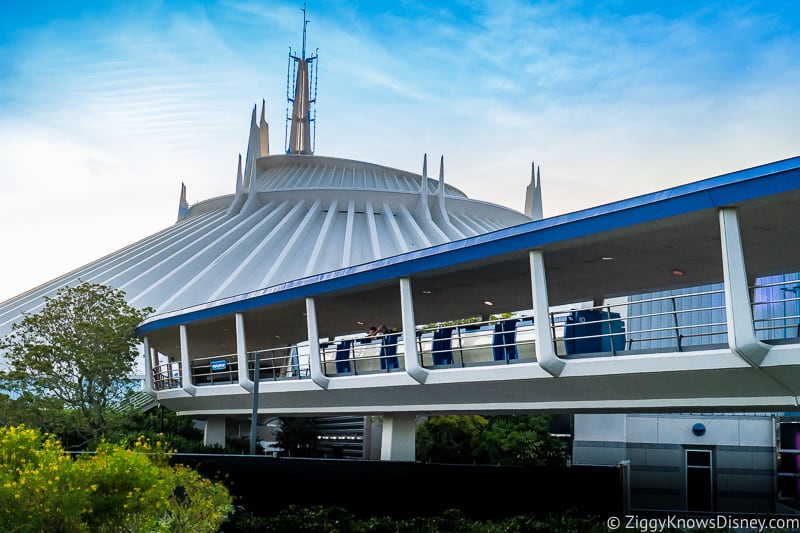 The last of the Magic Kingdom lands is Tomorrowland. Originally, this was a 1950s view of the future and the promise of tomorrow. Walt Disney's original vision was that it would give guests a look at the upcoming technology they would one day have in their own homes.
Unfortunately, Tomorrowland has never been able to keep up with the times, and has since gone through various iterations with changing views of the future. Most recently in the 1990s, Tomorrowland was changed to "The Future that Never Was," a romanticized view of the future from the point of view of 1920s Sci-Fi writers and overlaid with the steampunk architecture style.
Space Mountain is perhaps the park's most iconic attraction, and other rides live here such as Astro Orbiters, Buzz Light Year's Space Ranger Spin, and the Tomorrowland Transit Authority PeopleMover.
One of Disney's oldest attractions is also located in Tomorrowland, the Carousel of Progress, which was created for the 1964 World's Fair in New York.
Rides & Attractions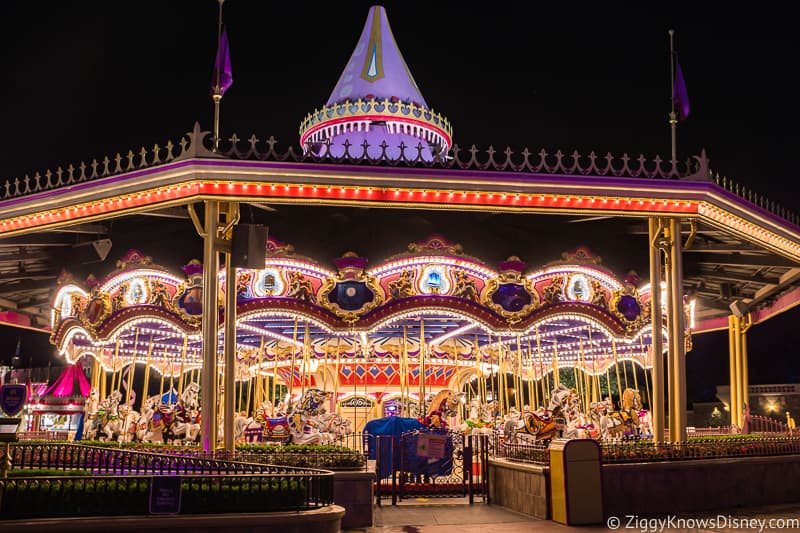 Between all 4 Walt Disney World theme parks, Disney's Magic Kingdom Park is home to the largest number of attractions with nearly 40 of them currently. That means you are going to want to dedicate a significant amount of time here in order to ride them all.
Here is a list of all the attractions at Disney's Magic Kingdom by Land:
Adventureland
Enchanted Tiki Room
Jungle Cruise
The Magic Carpets of Aladdin
Pirates of the Caribbean
Swiss Family Treehouse
Fantasyland
The Barnstormer
Dumbo the Flying Elephant
Enchanted Tales with Belle
"It's a small world"
Mad Tea Party
Mickey's Philharmagic
The Many Adventures of Winnie the Pooh
Peter Pan's Flight
Prince Charming Regal Carousel
Princess Fairytale Hall
Seven Dwarfs Mine Train
Under the Sea – Journey of the Little Mermaid
Walt Disney World Railroad
Frontierland
Big Thundeer Mountain
Country Bear Jamboree
Frontierland Shootin' Arcade
Tom Sawyer Island
Splash Mountain
Walt Disney World Railroad
Liberty Square
The Hall of Presidents
Haunted Mansion
Liberty Square Riverboat
Main Street, U.S.A
Cinderella Castle
Main Street Vehicles
Town Square Theater
Walt Disney World Railroad
Tomorrowland
Astro Orbiter
Buzz Lightyear's Space Ranger Spin
Monsters, Inc. Laugh Floor
Space Mountain
Tomorrowland Speedway
Tomorrowland Transit Authority PeopleMover
TRON Lightcycle Run (Coming Soon)
Walt Disney's Carousel of Progress
Fantasyland has the most attractions of all the lands with 13, followed by Tomorrowland which has 8. Liberty Square has the fewest attractions with only 3.
Magic Kingdom Must Do's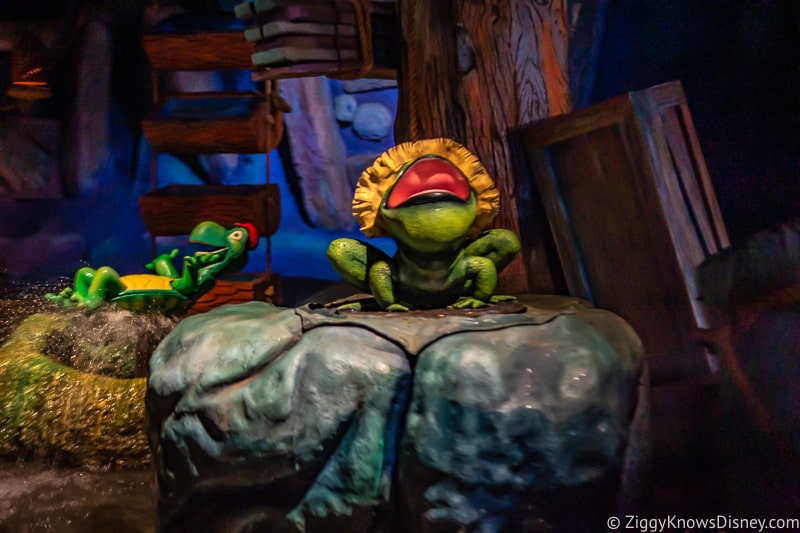 Now that we know where all the attractions are, which ones are the best? What are the "must-dos" when at Disney's Magic Kingdom. We're going to break it down for you land by land, and tell you the rides you have to go on when in those locations.
Main Street, U.S.A.
There aren't a lot of traditional "attractions" on Main Street, U.S.A, but the land itself IS the attraction. The second you step in here, you are instantly transported to a simpler time, one that makes you just feel good about life.
Everything from the 20s music, to the forced perspective buildings, the popcorn machines popping and the smell of sugar and freshly baked goods, is an attraction in of itself.
One thing that most people walk right by are the Main Street windows, which tell the story of The Walt Disney Company and pay tribute to past leaders and Imagineers. Stop and read them and try to figure out if you recognize some of the names.
If you have to take an attraction here, jump onboard The Walt Disney World Railroad and take a scenic tour around the Magic Kingdom. It will give you a preview of what is in store for you up ahead.
Adventureland
Two attractions are a must in Adventureland every time you visit, Pirates of the Caribbean and the Jungle Cruise. Both of these are classic Disney attractions, ones that have been mimicked in other parks around the world.
Pirates of the Caribbean is my personal favorite ride. It is a slow boat ride through the 17th century, when pirates roamed the seven seas and plundered their way from port to port. This ride is genius, the quintessential Disney dark ride and one that brings a smile to your face every time.
The Jungle Cruise is another amazing attraction, and the first version of it goes all the way back to opening day at Disneyland in 1955. This is another boat ride, and it brings you exploring through the jungles of South America, Asia, and Africa. Almost 7 decades later and guests are still laughing at the sappy jokes from the skippers. The backside of water anyone?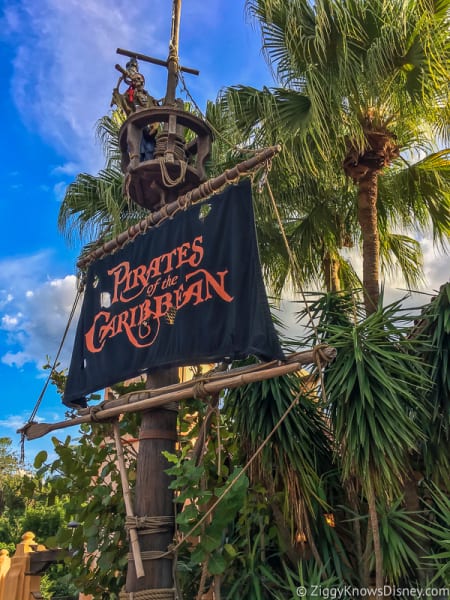 Frontierland
When you get Frontierland, everyone immediately heads to the back and gets in line for either Splash Mountain or Big Thunder Mountain Railroad. Both of them are incredible, and it's hard to choose between the two.
Big Thunder Mountain Railroad is a runaway mine train roller coaster, and by far the wildest ride in the wilderness. It's good for all ages and brings guests through a deserted mining town, waterfalls, caves, and even under dinosaur bones.
Splash Mountain is a log flume ride and it tells the tale of Brer Rabbit, Brer Fox and Brer Bear and their adventures in the Briar Patch. There is a 50ft drop and you will definitely get wet, but most of the year that is perfectly fine in Florida.
It's not the attraction with the biggest lines, but we love us some Country Bear Jamboree, and it's one of the funniest shows in the Magic Kingdom. This stage show is filled with over 20 audio-animatronic bears, most of which are redneck bears performing country music. It's a hoopin' and hollerin' great time!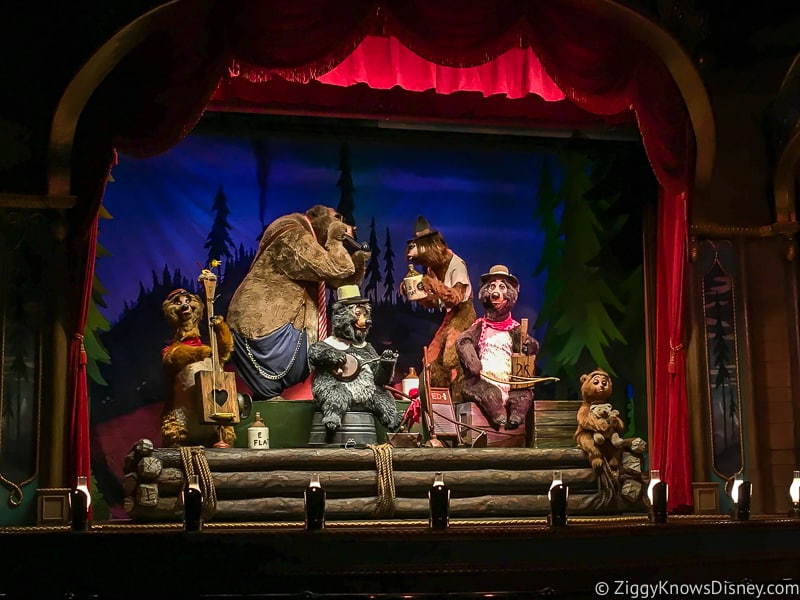 Liberty Square
The Haunted Mansion is a classic Disney dark ride and always one the most popular rides at the Magic Kingdom. It's full of all sorts of Imagineering secrets as you ride through on your dune buggy. Veery small children might be scared since it is very dark inside.
We also love the Hall of Presidents, and not just for a 25 minute air-conditioning break, but it's both an educational and entertaining experience that everyone should see at least once.
Fantasyland
There are so many rides in Fantasyland, but our favorite has to be the Seven Dwarfs Mine Train. Do this roller coaster at rope drop if possible as it always has the longest lines in the park. It's good for most children, though there is a 38″ height restriction.
Don't miss going off to Neverland on Peter Pan's Flight, and see all your favorite characters from the Peter Pan movie.
Love it or hate it, you have to do "it's a small world," if not to get the classic Sherman brothers song stuck in your head all day long as you walk the Magic Kingdom. The dolls in this classic boat ride represent children from over 300 countries around the world with vibrant backdrops and costumes throughout.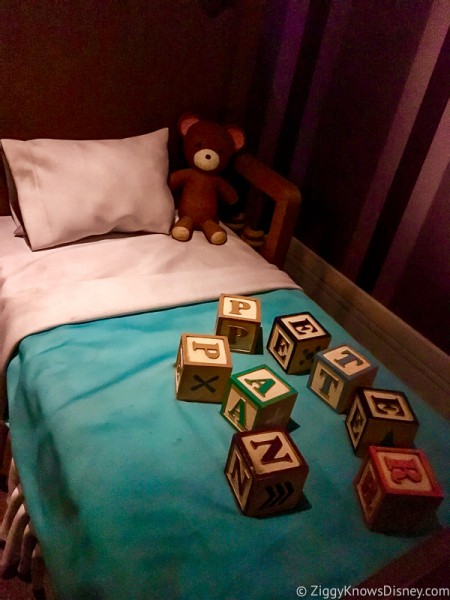 Tomorrowland
Any trip to Tomorrowland starts with Space Mountain. Blast off on this classic dark roller coaster in your rocket-shaped ride vehicle. Try to watch for shooting starts, satellites and hang on through the twists and turns. This has a 44″ height restriction.
I could ride around on the Tomorrowland Transit Authority PeopleMover all day if they let me and just take in the sights and sounds of Tomorrowland from up above. Make sure to watch for the Progress City model, an early prototype for EPCOT.
Lastly, if you want to see one of the only remaining attractions that Walt Disney himself worked on, then head over to the Carousel of Progress. This rotating stage show follows the story of an audio-animatronic family from the American turn-of-the-century all the way through the 21st Century.
It's amazing to see how far we've come and know that "there's a great, big, beautiful tomorrow, and tomorrow's just a dream away."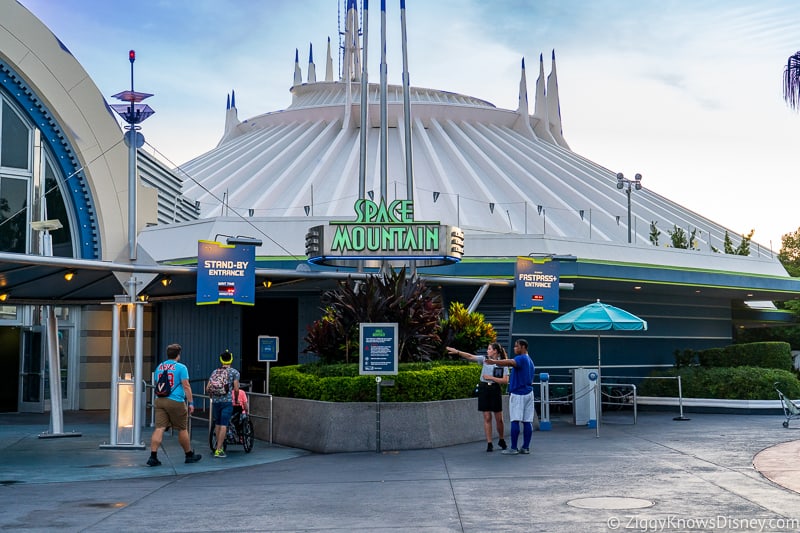 FastPass+
*Disney has temporarily suspended use of the FastPass+ system at the Disney World parks until further notice.
FastPass+ is a crucial part in planning your day at the Magic Kingdom. It's a service that comes free with your theme park admission and allows you to make reservations for rides ahead of time and then "skip" the lines for those attractions.
Link your ticket purchase to your account to schedule FastPass selections in advance. Guests can have up to 3 FastPass+ reservations in advance, which are then redeemed in hour-long return windows when it's your turn to ride.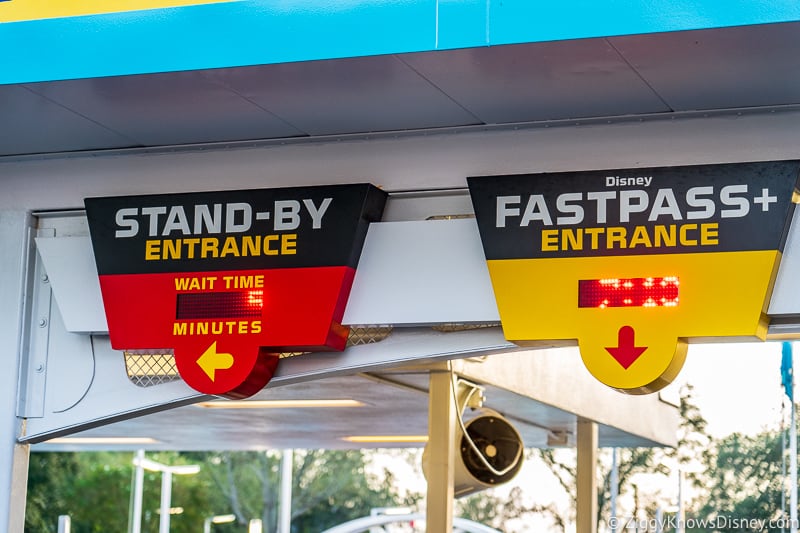 You can make your FastPass+ reservations using the My Disney Experience app on your smartphone, and reservations can be made between 30 days and 60 days ahead of time. We highly recommend you make FastPass+ reservations as soon as you can, especially for the more popular rides.
The best choices for your three FastPass+ selections at Disney's Magic Kingdom are any of the following:
Seven Dwarfs Mine Train
Peter Pan's Flight
Space Mountain
Big Thunder Mountain
Splash Mountain
Jungle Cruise
Pick your three favorite from that list ahead of time to make sure you will have a chance to ride them that day. The rest of the attractions at the Magic Kingdom typically have shorter wait times and a FastPass+ selection shouldn't be wasted on them.
What Coming Next?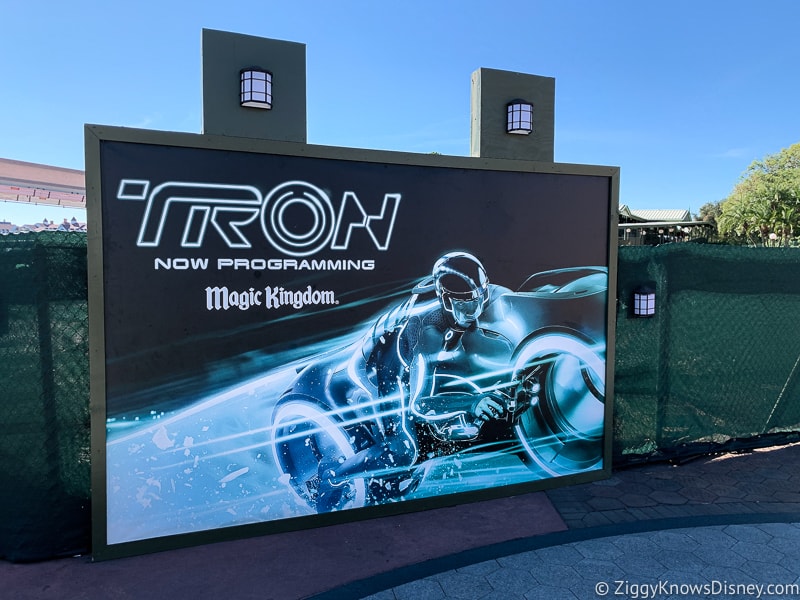 There aren't a ton of new construction projects happening at the Magic Kingdom right now, but by far the most exciting is the TRON Lightcycle Run roller coaster which is coming to Tomorrowland.
This is a copy of the thrilling ride at Shanghai Disneyland, and should instantly become the most popular park at the Magic Kingdom when it opens.
The construction of the TRON coaster has slowed down in 2020 due to park closures and budget cuts, and it is likely to open in late 2021 or early 2022.
Read more about all the new rides coming to Disney World in the next few years.
Entertainment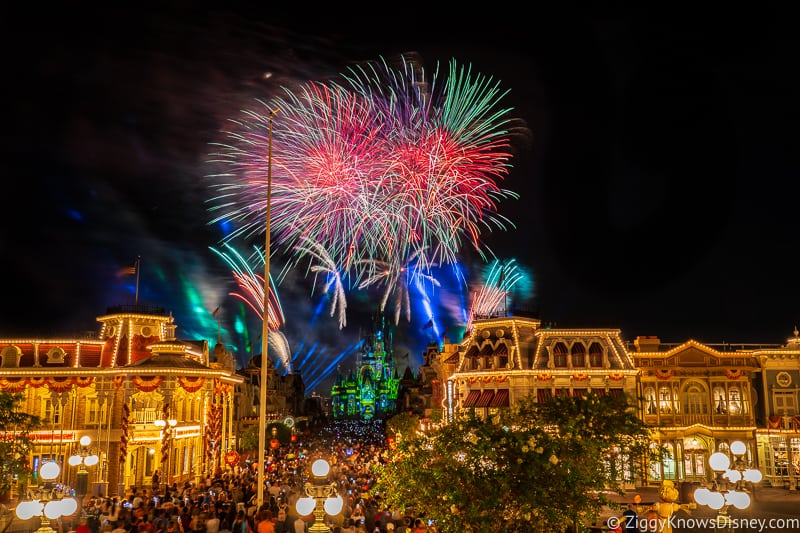 The entertainment options at Disney's Magic Kingdom are numerous and you will find a great variety of stage shows, parades, character greets and performers in almost every land to visit.
*Many of the regular Magic Kingdom entertainment like fireworks shows, stage shows, parades and character meets are temporarily suspended.
Shows & Performers
Citizens of Main Street
The Dapper Dans
Electric Water Pagent
Happily Ever After
Let the Magic Begin
Mickey's Royal Friendship Faire
Once Upon a Time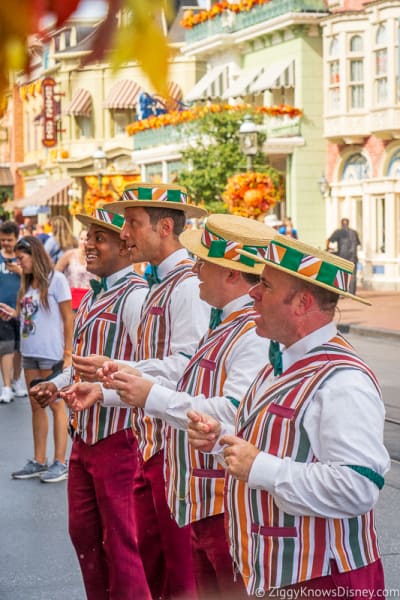 Street performers like the Citizens of Main Street and the Dapper Dans are extremely engaging and very entertaining and make for a fun time while in-between shops on Main Street, U.S.A.
The Electric Water Pagent happens nightly and is worth watching, though you have to be outside the Magic Kingdom to see it.
By far the best show at Disney's Magic Kingdom, and in all of Walt Disney World is the nighttime spectacular "Happily Ever After." This is the current nighttime fireworks show that happens in front of Cinderella Castle nightly.
The show combines lasers, fireworks and projection mapping technology that makes Cinderella Castle come to life right before your eyes. We highly recommend this show and it shouldn't be missed!
Parades
Festival of Fantasy Parade
Move It! Shake It! MousekeDance It! Street Party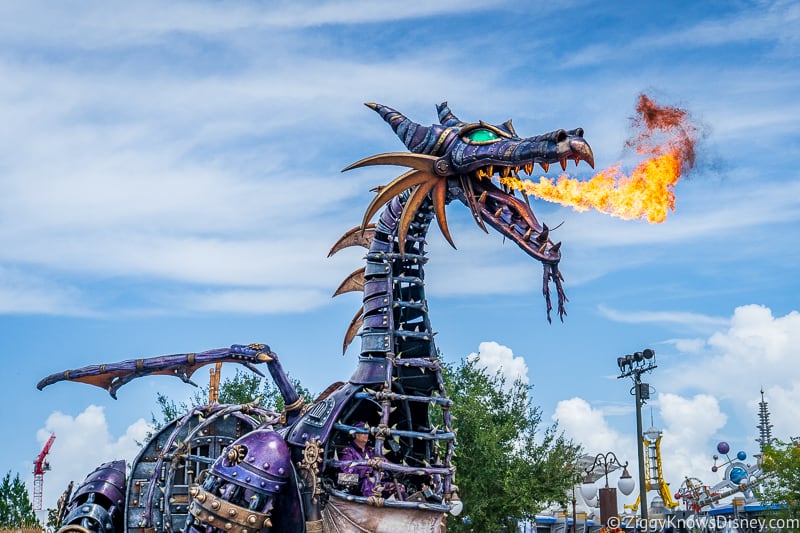 Disney's Festival of Fantasy Parade is the current daytime parade at the Magic Kingdom. It starts in Frontierland and passes through Liberty Square, The Hub, and then down Main Street, U.S.A where it ends. Featured floats include Rapunzel, Peter Pan, Beauty and the Beast, The Little Mermaid, Frozen and more.
The Move It! Shake It! MousekeDance It! Street Party is not really a parade, but close enough. It is a street party which has various floats, entertainers and of course Disney characters.
Character Cavalcades
Disney has temporarily introduced all-new Character Cavalcades to the parks right now as a replacement for regular parades. This way you can still enjoy your favorite characters in the parks.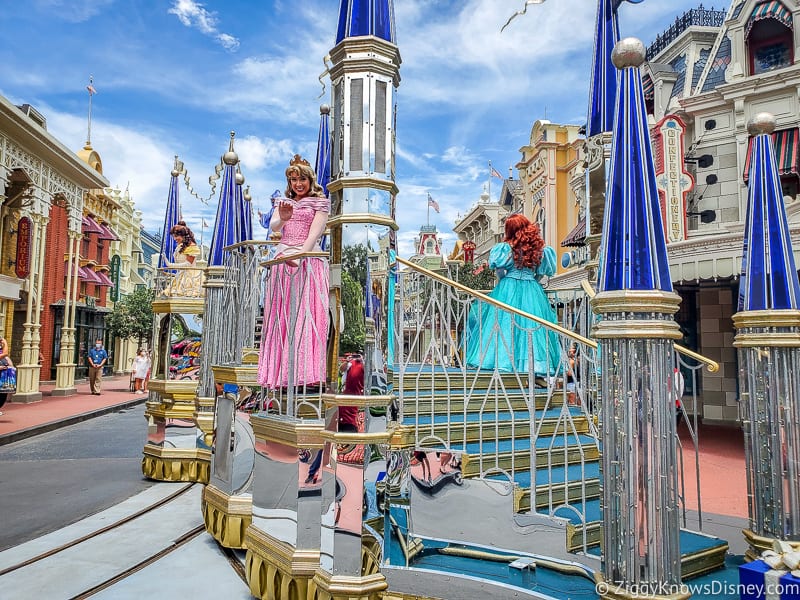 The Disney character cavalcades in the parks are processions of Disney characters that walk by in an organized way and greet guests from a safe distance.
Here are the current Regular Character Cavalcades at the Magic Kingdom:
The Royal Princess Processional
Mickey & Friends Cavalcade
Fantasyland Friends Cavalcade
A Goofy Cavalcade
Tinker Bell & the Lost Treasure
There are also special Christmas Character Cavalcades going on during the holiday season:
Mickey and Friends Christmas Cavalcade
Disney Princesses 2020 Christmas Cavalcade
Goofy's Scrumptious Cavalcade
Main Street Philharmonic
Santa Claus
Check out our complete guide to Character Cavalcades at Disney World for more details on them in all the parks.
Characters
Alice in Wonderland (Fantasyland)
Ariel (Fantasyland)
Aladdin & Friends (Adventureland)
Buzz Lightyear (Tomorrowland)
Cinderella and Elena (Fantasyland)
Donald Duck, Daisy Duck, Goofy & Minnie Mouse (Fantasyland)
Gaston (Fantasyland)
Merida (Fantasyland)
Mickey Mouse (Main Street, U.S.A)
Peter Pan (Fantasyland)
Rapunzel and Tiana (Fantasyland)
Tinker Bell (Main Street, U.S.A)
Tigger and Winnie the Pooh (Fantasyland)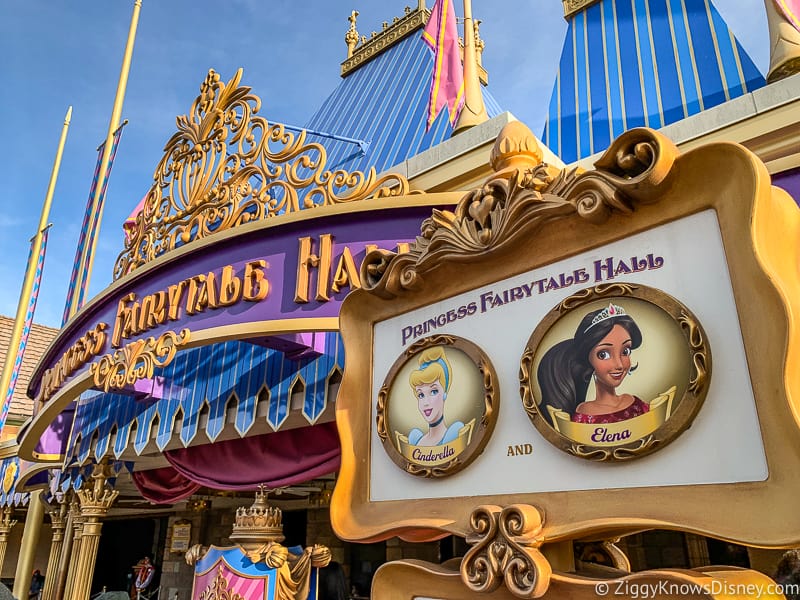 The Magic Kingdom features a variety of character meets, with over a dozen of them on any given day. The majority of them are in Fantasyland, but they can be found in nearly every land of the park.
Dining
Just like in any Disney theme park, the food and drinks are almost as much a highlight as the attractions themselves, and the Magic Kingdom is no exception.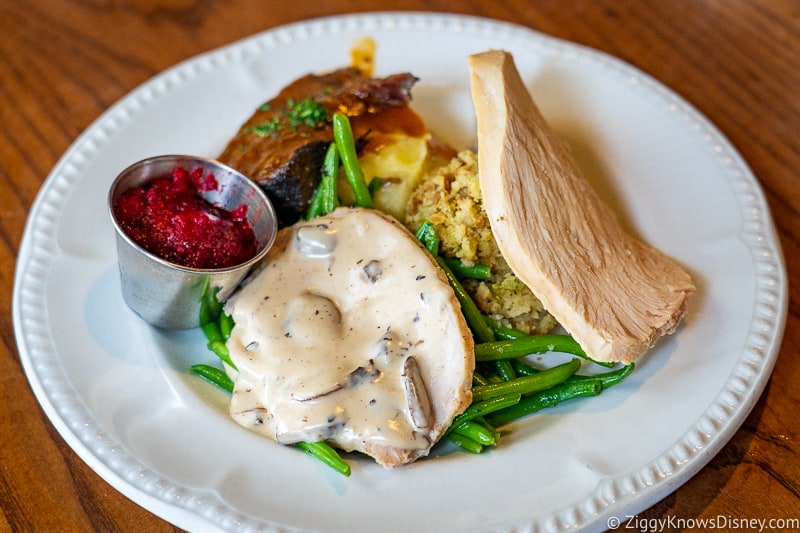 The park has numerous quick service and table service restaurants depending if you want a longer meal or not. Plus there are many snack carts and stands if you are looking for something on the go.
Reading our Best Magic Kingdom Snacks list is a must before any visit, so make sure to save room between meals.
If you have small ones, and don't see a Kid's Menus, make sure to ask as there are always Kid's options available to order at all restaurants.
Quick Service Restaurants
Aloha Isle
Auntie Gravity's Galactic Goodies
Be Our Guest Restaurant (Lunch)
Casey's Corner
Cheshire Cafe
Columbia Harbor House
Cool Ship
Cosmic Ray's Starlight Cafe
Friar's Nook
Gaston's Tavern
Golden Oak Outpost
Liberty Square Market
The Lunching Pad
Main Street Bakery
Pecos Bill Tall Tale Inn and Cafe
Pinocchio Village Haus
Plaza Ice Cream Parlor
Prince Eric's Village Market
Sleepy Hollow
Storybook Treats
Sunshine Tree Terrace
Tomorrowland Terrace Restaurant
Tortuga Tavern
Westward Ho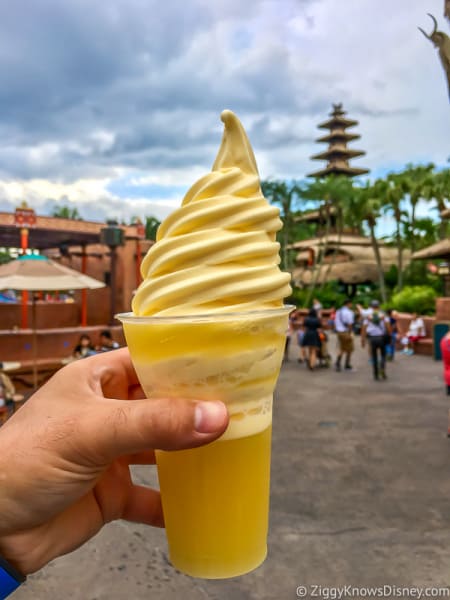 Disney's Magic Kingdom Park has an extremely high number of counter service restaurants to choose from, with 24 different locations. Finding a quick and cheap meal is very easy and helpful if you don't want to spend a lot of time eating and want to get back to the rides.
Not all the quick service options are the greatest, however, so you need to be choosy where you go. Our favorites are: Be Our Guests for lunch, Columbia Harbour House, Pecos Bill Tall Tale Inn and Cafe, Firar's Nook, and Cosmic Ray's.
If you are in the mood for a sweet treat, a dole whip from Aloha Isle is a must, and the Plaza Ice Cream Parlor, Storybook Treats and Sunshine Tree Terrace are all good options.
Make sure to take advantage of Disney's Mobile Ordering service which allows you to order your food ahead and skip the lines at quick service restaurants.
Table Service Restaurants
Be Our Guest Restaurant (Dinner)
Cinderella's Royal Table
Diamond Horseshoe
Liberty Tree Tavern
The Plaza Restaurant
Tony's Town Square Restaurant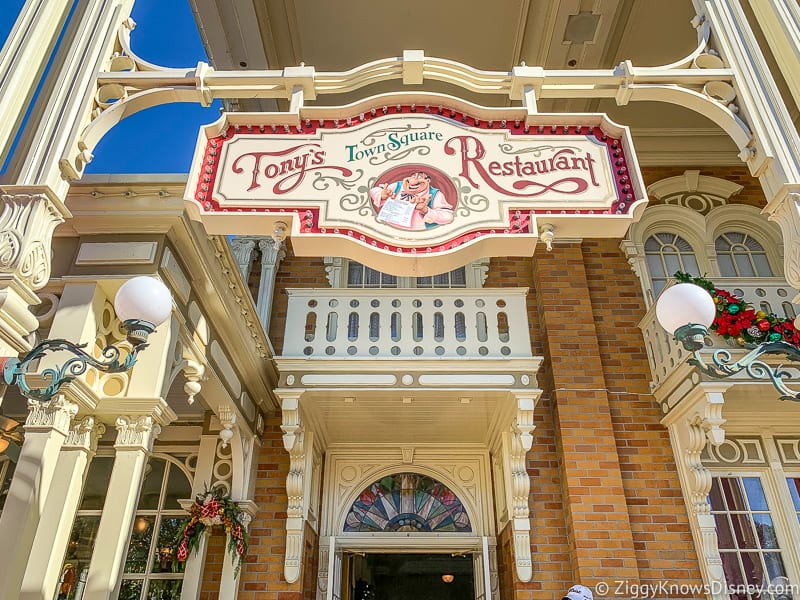 If you prefer to take a break and have a longer meal, Magic Kingdom Park is also home to 8 table service restaurants you can choose from, including 3 character meals.
Of these, Be Our Guest and Cinderella's Royal Table are by far the most popular and must be booked in advance if you want a chance to eat there.
Our favorite table service restaurant at Disney's Magic Kingdom however is the Liberty Tree Tavern. It serves hearty, home-cooking favorites like meatloaf, pot roast, turkey with mashed potatoes, and my favorite dessert, the Oooey Gooey Toffee Cake!
Dining reservations can be made 180 days in advance for table service restaurants, and we highly recommend doing this as Magic Kingdom restaurants tend to fill up very quickly. Read our guide to Disney Advanced Dining Reservations for more info.
Drinking Alcohol
Alcohol at Disney's Magic Kingdom can be hard to come by as the park doesn't serve alcohol in most dining locations, but you still can find it if you know where to look.
Just a few years ago, there was no alcohol at all at Disney's Magic Kingdom. That changed with the opening of Be Our Guest restaurant in 2012, and wine and beer started to be sold in that location only.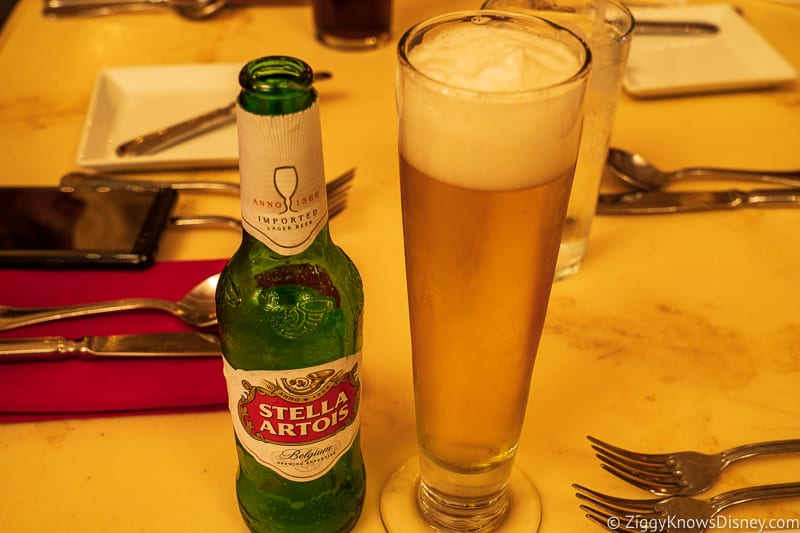 Nowadays it's a bit easier to locate alcohol at the Magic Kingdom, though no hard liquor is sold in the park at all, and choices are still limited to wine and beer. Here are all the dining locations where alcohol is served:
Be Our Guest Restaurant
Cinderella's Royal Table
Liberty Tree Tavern
Jungle Navigation Co. LTD Skipper Canteen
Tony's Town Square Restaurant
Each location has slightly different offerings, like Italian wine and beer at Tony's Town Square Restaurant, and more exotic offerings.
Don't try to find any alcohol at quick service restaurants, it isn't there. Wine and beer are only served at table service locations.
Special Events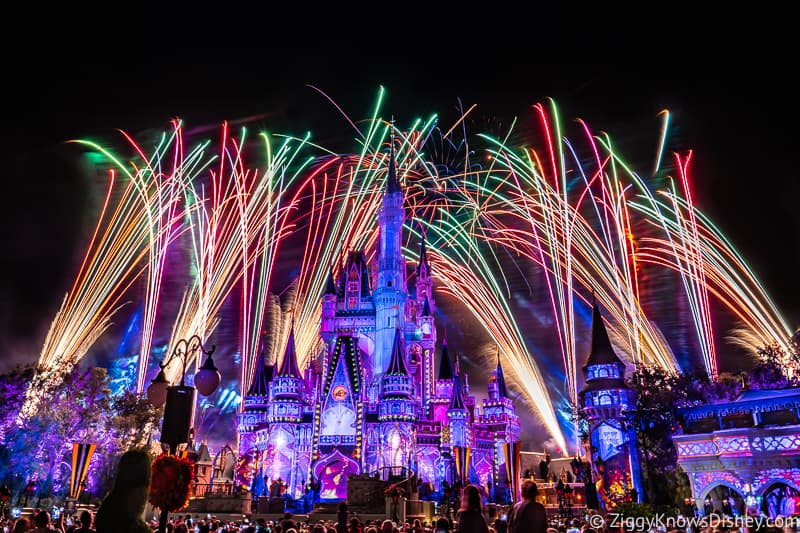 Besides the normal entertainment that the Magic Kingdom offers, there are also seasonal special events and experiences that you might want to attend. These include hard-ticketed events like holiday parties and dessert parties.
These events cost extra above your regular park admission, but they come with many perks. Some of the offerings include: food, drinks, special fireworks shows, parades, character meets and more. Here are the most popular special events at the Magic Kingdom:
*Most of these events have been temporarily suspended due to the current safety restrictions.
Mickey's Not So Scary Halloween Party – This hard-ticketed event runs from mid-August through early November (usually the day after Halloween is the last show). The event offers trick or treating, a special fireworks show, Boo-to-You Parade, and candy, lots of candy!
Mickey's Very Merry Christmas Party – The Magic Kingdom's Christmas party runs from early November through late December each year.
Disney After Hours – This is a 3-hour late-night event that happens periodically and gives guests a VIP-like experience. Crowds are greatly reduced and guests can enjoy extremely low wait times for attractions as well as free snacks.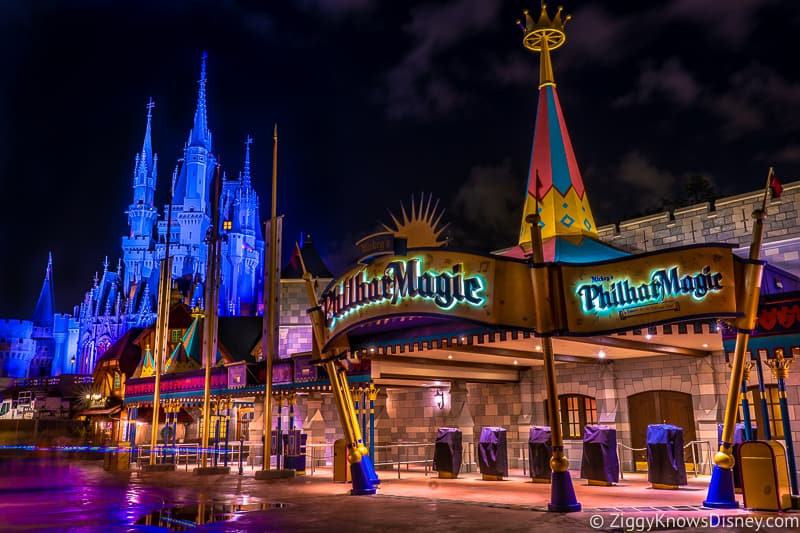 Disney Villains After Hours – Similar to the regular Disney After Hours event but with a Villains twist. The entire Magic Kingdom will changes into a wickedly fun villains theme, and there is exclusive entertainment, food & beverage, and merchandise.
Extra Morning Magic – This event is for visitors who want to get a bunch of rides done first thing in the morning and have the whole park practically to themselves.
Dessert Parties – If you don't like camping out in front of Cinderella Castle hours before the fireworks show, a dessert party might be a good option for you. Guests are given a reserved viewing spot for the show and then all the desserts they can eat.
Tours & Experiences
If you are looking for a little something extra on your next visit to Magic Kingdom Park, why not try one of the many tours or special experiences available to guests. Many of them you probably have never even heard of, and they all will leave a lasting impression, and something you will never forget.
*Magic Kingdom tours have been temporarily suspended for the time-being.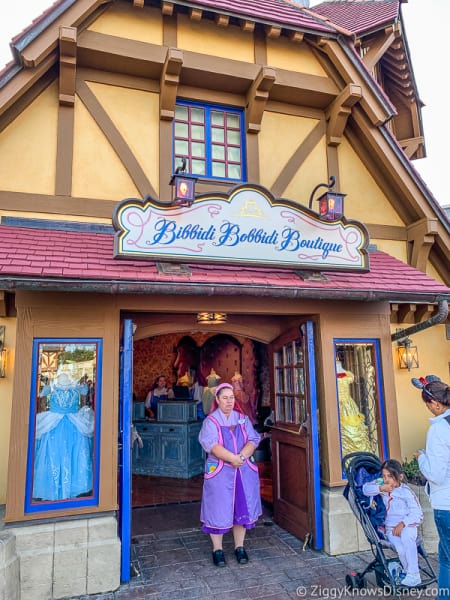 Bibbidi Bobbidi Boutique – This is an extremely popular makeover experience for little girls and boys who are transformed into beautiful princesses and dashing knights. Book this early as spots fill up quickly. Hairstyling, make-up, nail polish, costume and accessories are included.
Disney Private VIP Tours – There are varing VIP tour experiences and that let you see the Magic Kingdom like you've never done before. The price is not cheap but it's a once-in-a-lifetime experience.
Disney's Family Magic Tour – A guided scavenger hunt through the Magic Kingdom and lasts about 2 hours.
Disney's Keys to the Kingdom Tour – A 5-hour walking tour of Disney's Magic Kingdom where you get to go behind the scenes and see how the magic is made. You even get to visit the underground utilidors and many other "off-stage" areas of the park. Highly recommend!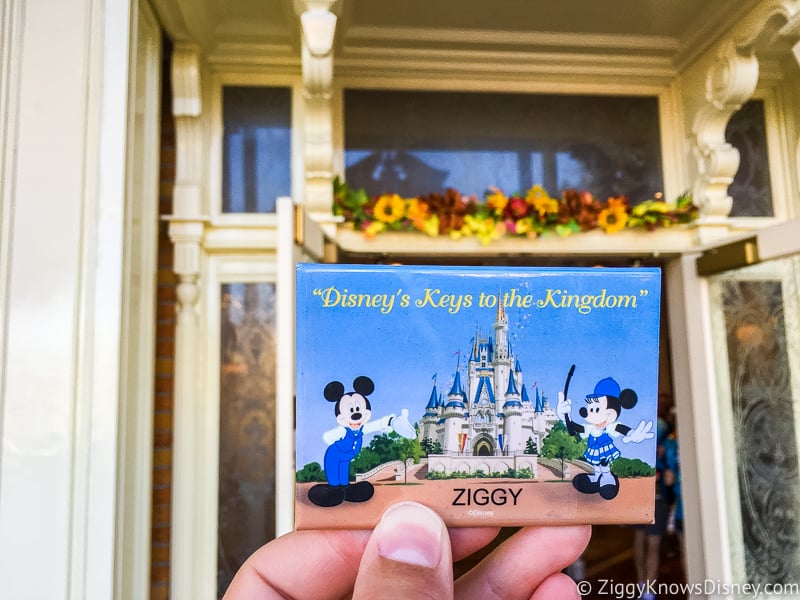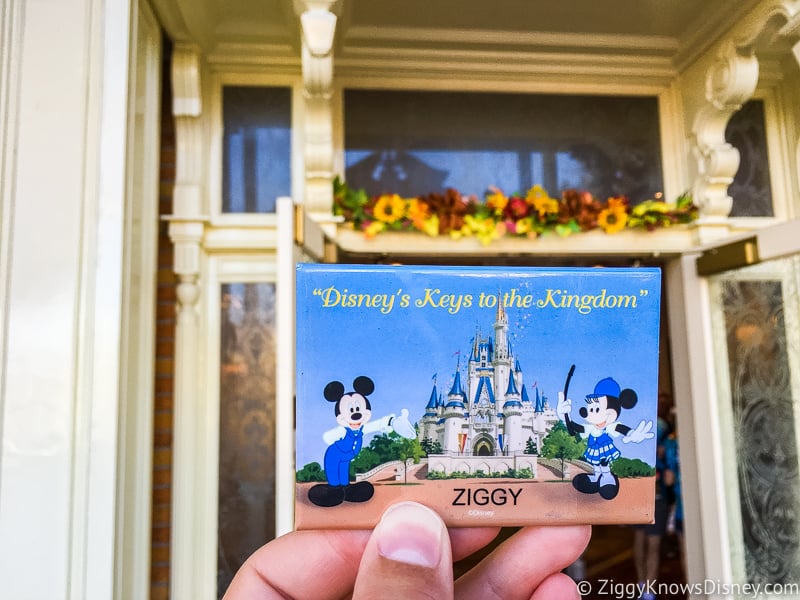 Disney's The Behind Our Steam Trains Tour – If you are a fan of trains, you will love this 3-hour tour that takes you behind the scenes with Disney engineers to learn everything about these trains and Walt Disney's obsession with them.
Walt Disney: Marceline to Magic Kingdom Tour – A 3-hour tour showing you how Walt Disney's life influenced the creation of the Magic Kingdom. This is a very interesting tour and Walt Disney buffs will love all the extra facts and history.
If you are looking for a special experience for your child, the Bibbidi Bobbidi Boutique is definitely one of the most popular in Walt Disney World. It is expensive, but it gets very high marks and lots of smiles.
Of the tours, the "Key's to the Kingdom Tour" is by far our favorite. There are so many secrets that you never knew about the Magic Kingdom that you will learn here, even if you've been there 100 times before.
Magic Kingdom Tips
No matter how many times you've been to the Magic Kingdom, there is always something new to learn. Here are a few tips that will help you have an even better time the next time you go.
Go at Night
The Disney Parks are always better at night, and the Magic Kingdom is no exception. First of all, the entertainment is best at night, and Happily Ever After is not to be missed.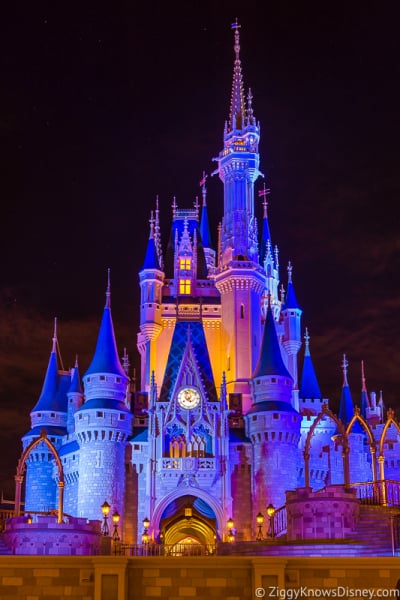 For the majority of the year, Walt Disney World is extremely hot during the day, with oppressive sun and humidity. Sometimes we like to let everyone else wake up at the crack of dawn and we head over to the Magic Kingdom in the late afternoon and stay into the evening when temperatures are much more bearable.
The crowds are also much lower than during the day, as many people tend to leave in the late afternoon for dinner etc. If you aren't interested in seeing the fireworks, it's a great opportunity to get on rides with short wait times while the remaining guests in the park watch them.
Plus the Magic Kingdom is just more beautiful at night. There is no better scene than Cinderella Castle all lit up when the sun goes down, and if you like photography, you will be able to get some nice shots as guests start clearing out.
Best Days to Visit Disney's Magic Kingdom
The day or time of year you choose to go to the Magic Kingdom will have a big impact on how good your experience is. Since the park is so popular, and since there are so many attractions, it will be a big help to go when crowds are at their lowest.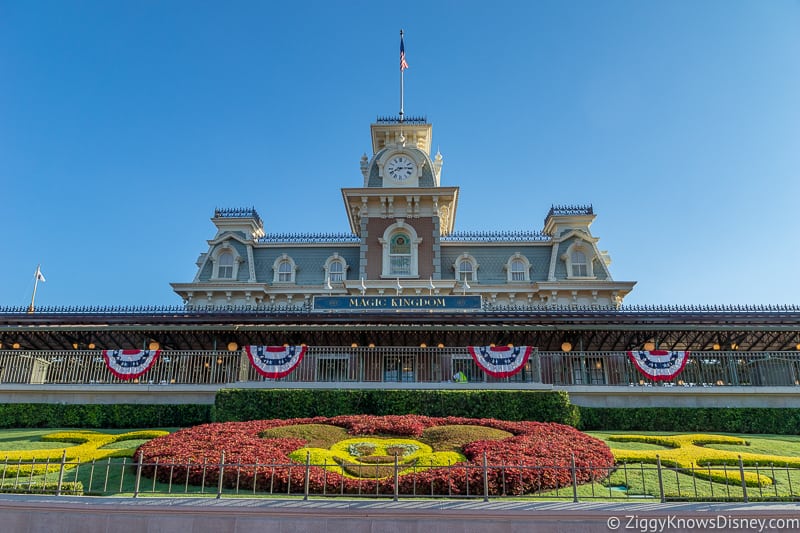 Typically, Tuesdays tend to be the best day of the week to visit the Magic Kingdom. This is because the crowds from the previous week and weekend are gone home. The next wave of visitors usually starts Wednesday so Tuesday is still slower.
The worst days to visit the Magic Kingdom are from Friday to Saturday since more people have those days off and come to the parks. Since the Magic Kingdom is the most popular park, you can be sure it will be full.
Make sure to read our post on The Best Times to Go to Disney World which take into consideration all the factors and break it down month by month.
What Can I Bring With Me Into the Magic Kingdom?
When visiting the Magic Kingdom, guests are allowed to bring their own food and non-alcoholic beverages into the park, as long as they are for self-consumption, are not in glass containers and do not require heating, refrigeration or temperature control.
For that reason, we recommend you bringing some small snacks with you like granola/protein bars, chips, candy and definitely bottled water. That will save you some serious money not having to buy those in the park.
Don't go crazy though. Even though it may sounds tempting to bring everything with you to the Magic Kingdom "just in case," the reality is most of your stuff will only weigh you down. We recommend packing light and only bringing with you what you really need and will use.
Have a Good Plan
With so much to do at Disney's Magic Kingdom, you need to have a good plan. You should prioritize the most important attractions you want to do and build your touring plan around those.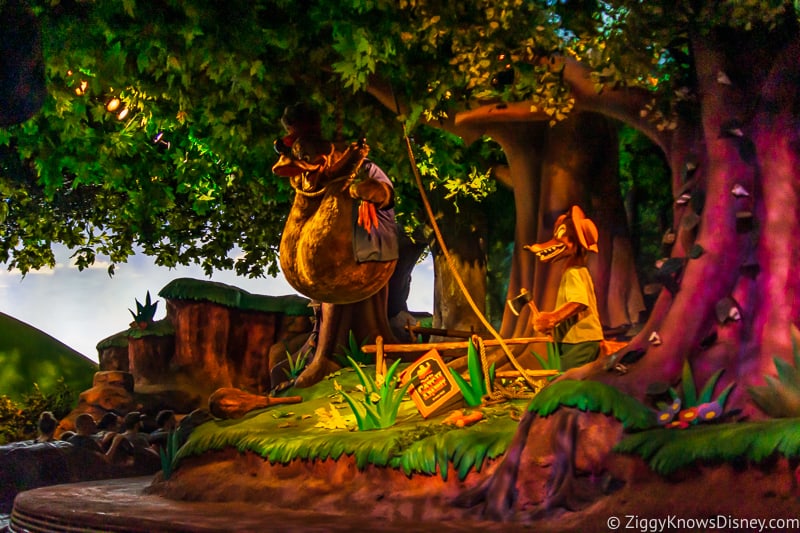 Everything including dining and attractions should be planned out if possible so you can make the most of your day. This includes making dining reservations and getting FastPasses when possible.
If you want to do the majority of the rides, getting an early start is key, and we recommend being at the Magic Kingdom for rope drop when the park opens. Those first 2 hours of the day are critical and you will get more done at that time than in the following 4 or 5.
Rain
Let's face it, rain is inevitable in Central Florida, so there is a good chance it will happen at some point during your trip. Make sure you are well-prepared for it and it will be easier to handle.
We suggest bringing some ponchos with you in your backpack so you can pull them out if a downpour starts.
Drink Water
Along with the heat comes hydration in Disney World. Make sure you drink plenty of water as dehydration can sneak up on you very quickly. Quick service restaurants in all the Disney World parks give out free cups of water, so take advantage of that.
Getting to the Magic Kingdom
Transportation to Magic Kingdom Park will vary depending on where your hotel is located. Some of your options include:
Bus
Monorail
Ferry Boat
Car (then by ferry boat or monorail)
Ride Sharing (Uber or Lyft)
Walking
If you are staying at a Walt Disney World Resort Hotel, free transportation is provided to Disney's Magic Kingdom for all guests. This is ideal and one of the benefits of staying at a Disney World hotel. Whether you want to take the monorail, bus, or ferryboat, they are all complimentary.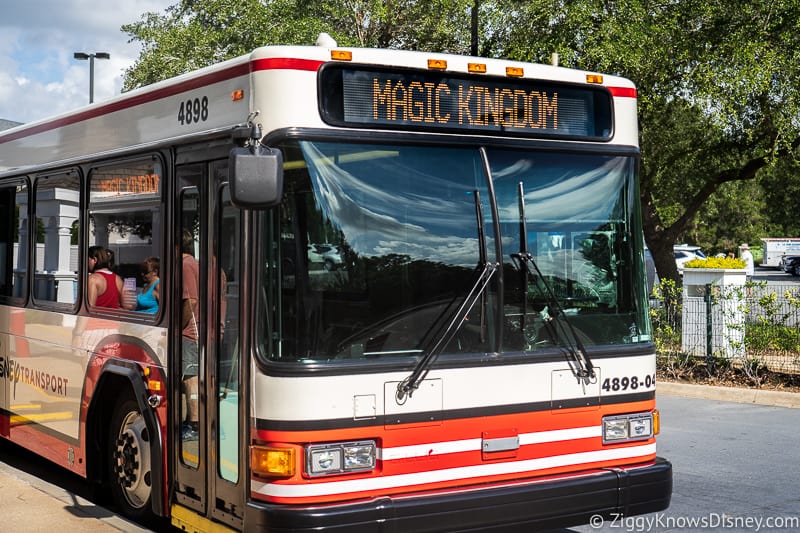 Buses – The Walt Disney World bus system operates from all Resort Hotels, with service to the Magic Kingdom. If you are staying outside the Magic Kingdom Resort area, a bus is your best free transportation option. Make sure you leave early in the morning as it will take around 30 minutes or more.
Monorail – One of the fastest ways to the Magic Kingdom is on The Walt Disney World Monorail system. This is an option if you are staying at Disney's Polynesian Village Resort, Disney's Grand Floridian Resort & Spa or Disney's Contemporary Resort. You also will get a great view of the park from here.
Ferry Boat – Guests can take a free ferry boat to the Magic Kingdom from Disney's Polynesian Village Resort, Disney's Grand Floridian Resort & Spa, Disney's Wilderness Lodge and Disney's Fort Wilderness Resort & Campground. It's only a 5-10 minute ride, and boats arrive every 20 minutes or so.