Ranking the best rides at Walt Disney World on one list is a truly monumental task. Many readers ask us: "What is the best ride at Disney World?" and with over 100+ attractions around the resort it is an almost impossible question to answer.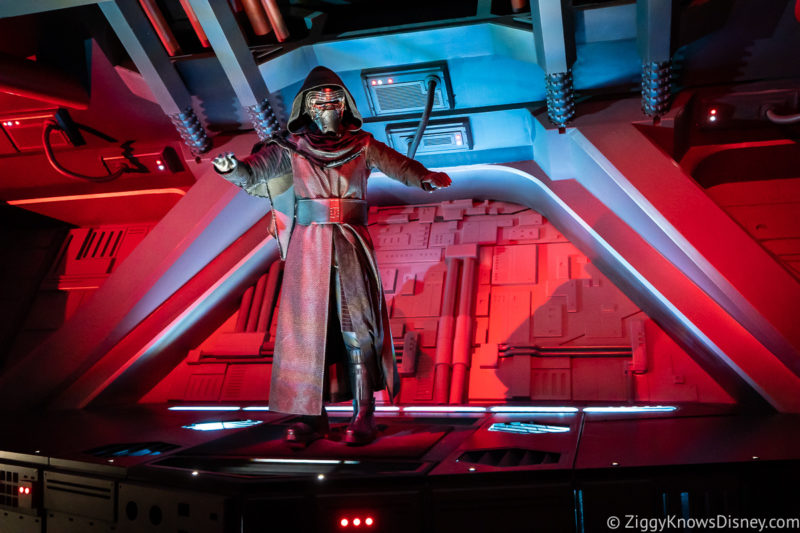 That's where we come in! In this post we are going to rank every ride at Disney World from worst to best. After all, with such a big choice of attractions to choose from, deciding which ones are must-do and which ones can be skipped can be a hard decision.
A list of the top Disney World rides is also very subjective and varies greatly from guest to guest. Some people are thrill-seekers and the faster and scarier the attractions are the better. Others like to take it slow and a nice relaxing boat ride or dark ride could be their favorite. And when nostalgia kicks in, anything goes.
Further complicating the issue is that Walt Disney World is always building new rides and attractions. As the new ones open up, we will continue to add them to our top rides rankings.
By ranking all the rides at the Magic Kingdom, EPCOT, Hollywood Studios, and the Animal Kingdom, at least you have a guide to go by for all the potential must-do attractions when you visit. These are the attractions you keep coming back to Disney World to ride over and over again!
Before we get started, if you are looking for the best rides at a specific park and not all Walt Disney World, check out these individual attraction guides for each park:
Also, don't forget to sign up for our FREE Weekly E-Mail Newsletter. There we bring you the latest updates on all the newest Disney attractions as well as vacation planning tips. You can sign up here: Join our E-Mail Newsletter
Walt Disney World Rides Overview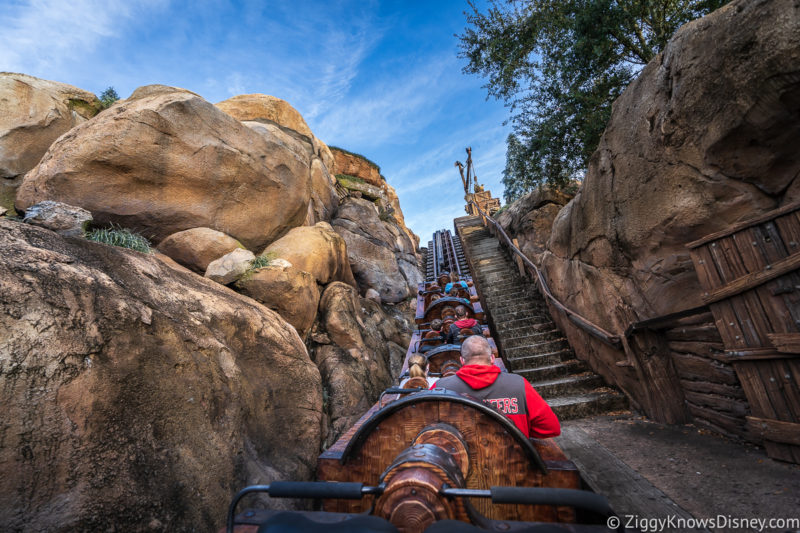 Before we look at our rankings, here are some basic questions that many people ask about Disney World Rides:
How Many Rides are there at Walt Disney World?
Officially there are 51 rides currently at The Walt Disney World Resort. That number includes only actual rides that move and not stage shows or various other attractions that do not move.
If you count up all the rides, attractions, shows and experiences, there are over 100+ attractions at Disney World.
Which Disney Park has the Best Rides?
This is very subjective and it will depend on your overall list, but in our rankings we it came out that Disney's Magic Kingdom has the best rides in Walt Disney World. It has 3 of the top 10 rides but 6 of the top 15. Again having so many more rides helps here.
As a surprise pick Animal Kingdom was also very close to the top having 3 of the top 8 rides at Disney World. Obviously the fact there are so few attractions in this park speaks to the quality of the ones they do have.
Which Disney Park has the Most Rides?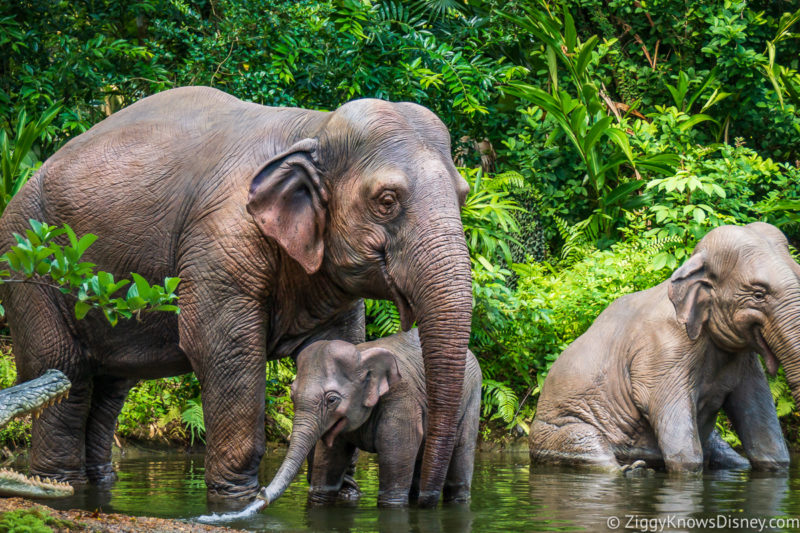 If we are talking about just sheer numbers, Disney's Magic Kingdom has the most rides of all the theme parks in Walt Disney World. It has 25 official rides, and 34 attractions, making it far and away the highest number.
Disney's Animal Kingdom has the fewest amount of rides with only 8, while EPCOT and Hollywood Studios have 9 rides each.
How Many Rides Can You Ride in a Day at Disney World?
Believe it or not, it's actually possible to ride every single ride in Walt Disney World in one day. That's right all 51 in one day. It will take as much as 18 hours, but it can be done.
In fact, over at Parkeology they have a challenge with official rules that people have actually completed.
What is the Longest Ride at Disney World?
The longest ride at Walt Disney World is the Carousel of Progress, which has a length of 20 minutes and 45 seconds.
The shortest ride at Disney World is the Barnstormer in Fantasyland at only 1 minute and 3 seconds long.
Our Ranking Factors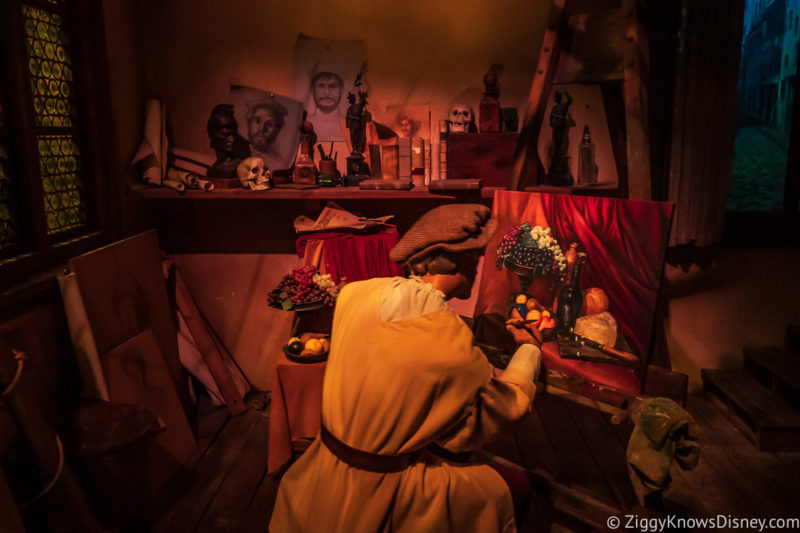 As fun as it may sound to rank the best rides at Disney World, it turned out to be a lot more complicated than we thought. There are so many factors when considering the top attractions that it was overwhelming.
Some of the rides at Walt Disney World are amazing, some are good and others are just downright bad and on the level of a standard amusement park. Although we do encourage you to try each attraction at least once, it's our goal for you not to waste your time with the bad ones as much as possible.
We didn't use some scientific method with spreadsheets and charts, we went with our gut after our hundreds of visits to Walt Disney World over the years. In our rankings we considered how fun the ride is, re-rideability, storytelling, ride length, theming, thrills and originality.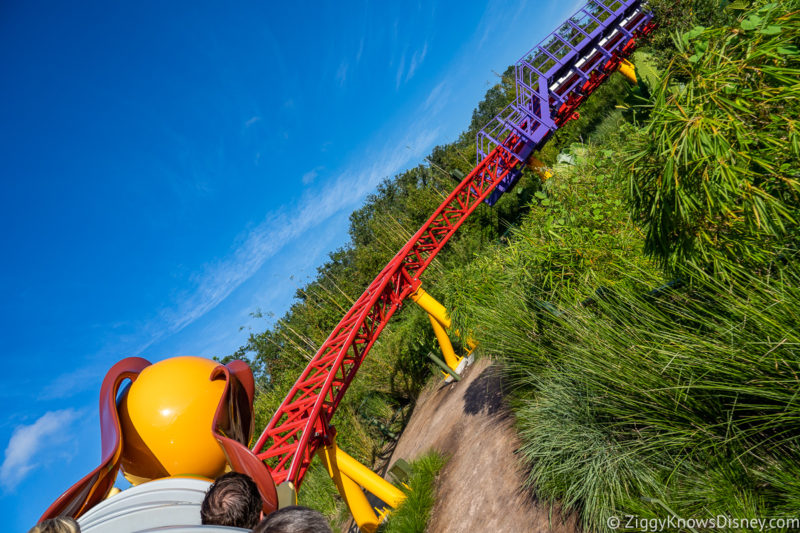 We broke down the rides into 4 categories: "You Can Skip These," "If You Have Time," "Good Rides," and "Best of the Best."
Any rides in the first group we very rarely ride because they just aren't very good. We do the ones in the second group if we have extra time and all the ones the last two categories we make sure to do each and every time we visit, some of them multiple times as these are all "must-do."
We aren't saying our list if the end-all-be-all, it's just our opinion of the top Disney World rides and completely subjective. Everyone who reads this will probably have a completely different list, and that's what makes rankings so fun.
We encourage you to leave your favorites rides in the comments section below, at least your Top 10 so we can see how wrong we are!
Best Rides at Walt Disney World Ranked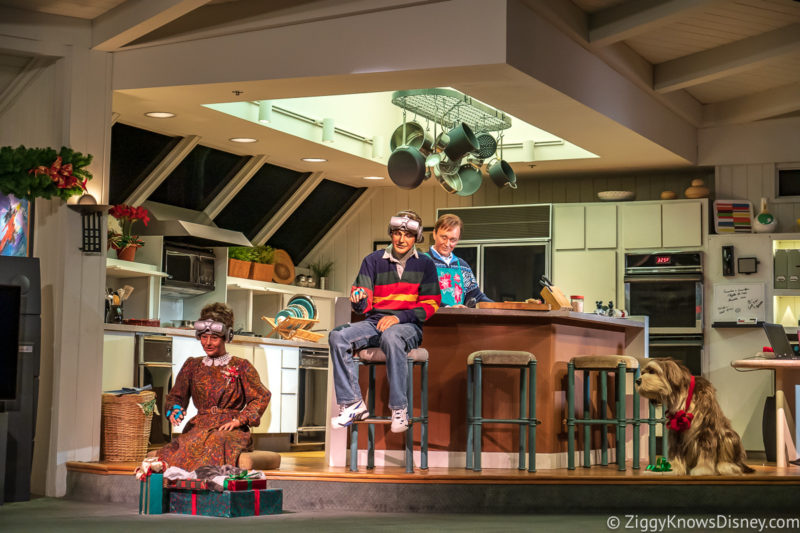 Some lists are more strict on what they count as a ride. We chose to us all the attractions considered rides as well as well as the attractions with audio-animatronic figures or a purposeful infrastructure (think MuppetVision 3D, The American Adventure, and the Country Bear Jamboree).
We left off our list stage shows with live performers, nighttime shows, character meets, and other experiences.
At the end we have two bonus lists with the best family rides and best thrill rides in Walt Disney World.
Now let's get into the actual rankings…
"You Can Skip These" Group
61. TriceraTop Spin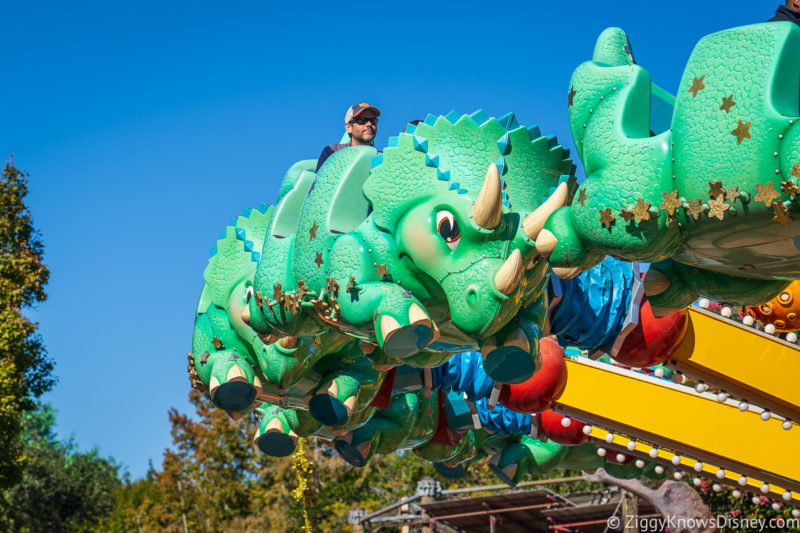 The worst ride at Walt Disney World is TriceraTop Spin. You will see we aren't that high on any of the spinner rides because they are standard amusement park attractions and nothing special.
TriceraTop Spin happens to be the worst of the group because we hate Dinoland USA where it is located, offering views of an empty asphalt and the closed Primeval Whirl ride. Not exactly a recipe for Disney's finest.
60. Alien Swirling Saucers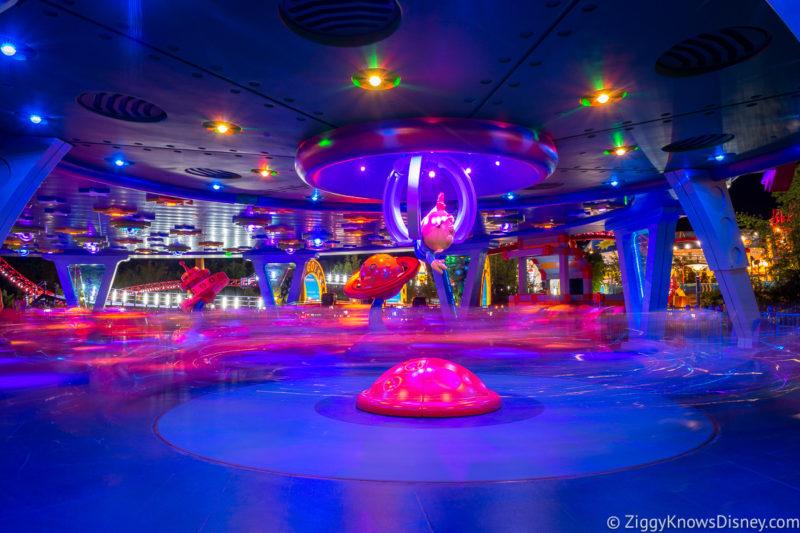 We had high hopes for Alien Swirling Saucers to be something unique in the spinner ride category, but those hopes were quickly dashed a few seconds into our first ride.
It's a clone of Mater's Junkyard Jamboree in Disney California Adventure just with a Toy Story theme slapped on. They could have made the special effect much cooler and there was a lot of potential wasted here.
59. The Magic Carpets of Aladdin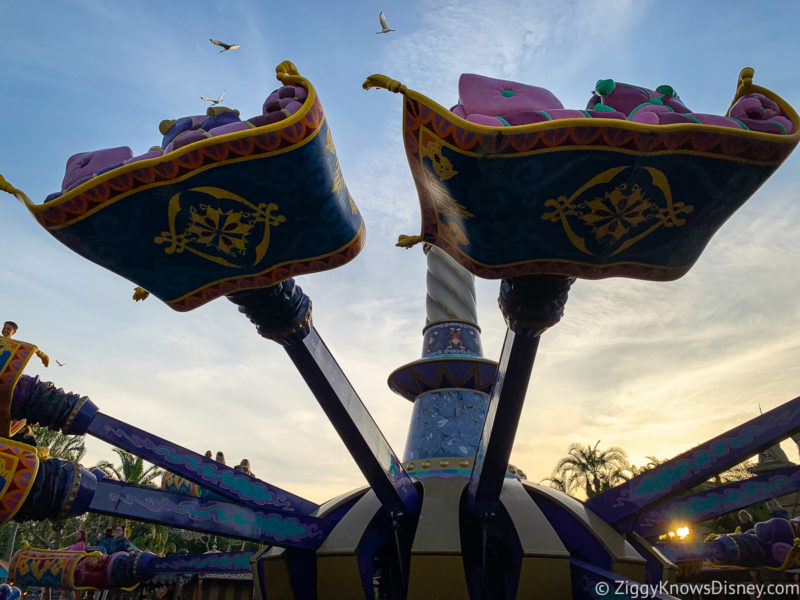 If you notice a theme, it's that we aren't super fond of the spinner rides. We put this one ahead of the previous two just because Adventureland is a cooler backdrop for a ride than the other locations.
If you don't end up riding it, you aren't missing much so don't lose any sleep.
58. The Barnstormer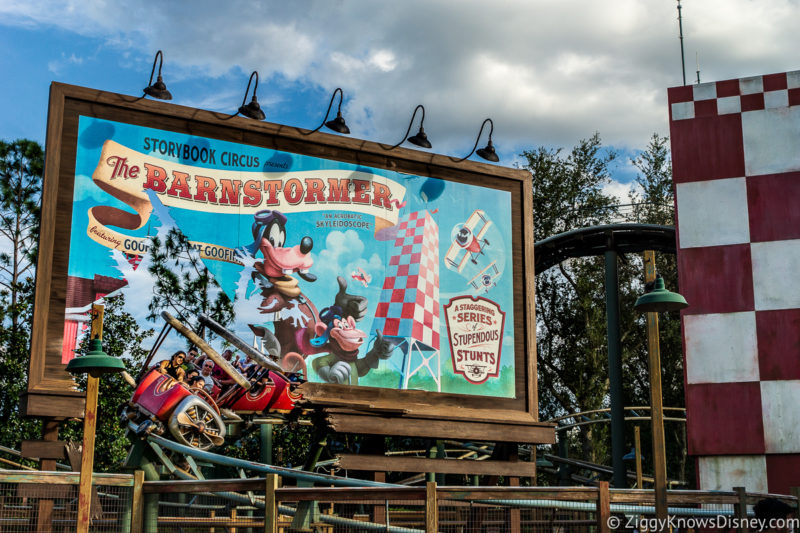 The Barnstormer is the smallest and worst roller coaster in Walt Disney World. It's made for kids, so we don't expect it to be groundbreaking, but it's only one minute long and not worth the wait it takes to ride.
57. Main Street Vehicles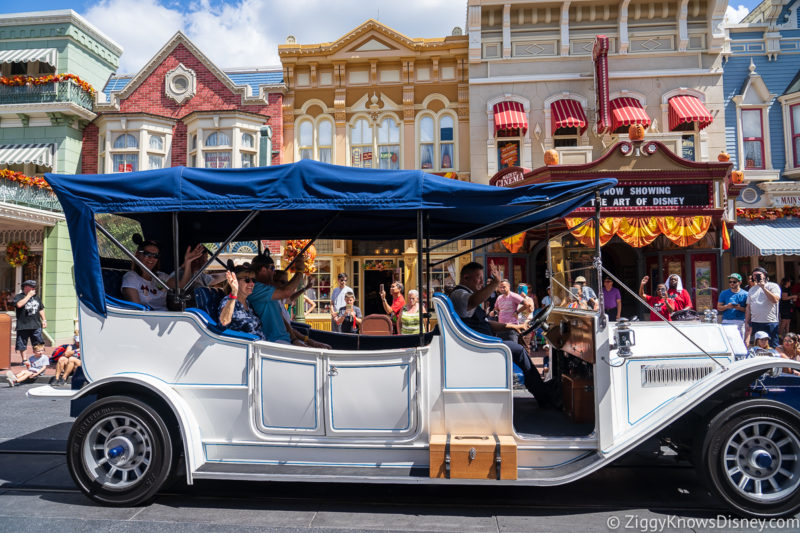 It's fun to take a ride down Main Street U.S.A. in these vehicles and they are a trip down memory lane into the turn of the century. They are charming and it's a nice way to start your morning, but there isn't much to them so don't expect big thrills.
56. Prince Charming Regal Carrousel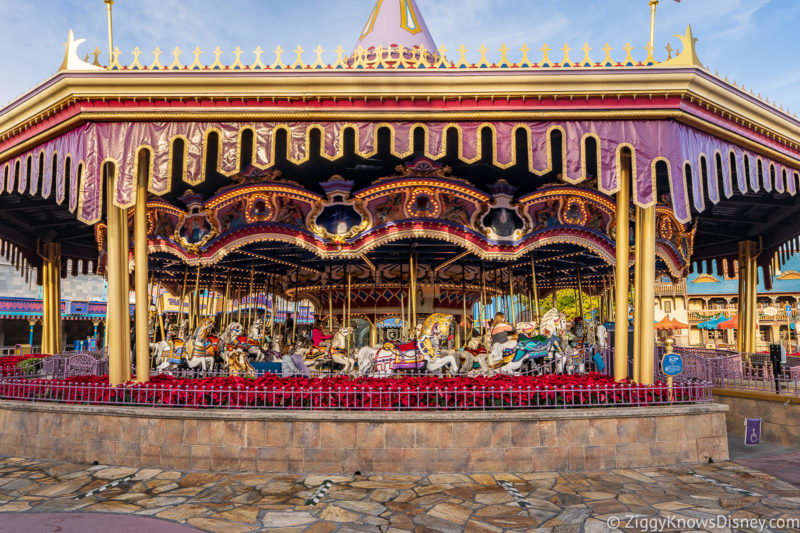 Did you know that the Prince Charming Regal Carousel is the oldest ride in Walt Disney World? It was built all the way back in 1917 Philadelphia Toboggan Company. The horses and the painting are beautifully done, but there isn't much to offer here for a ride experience and it's pretty standard.
55. Mad Tea Party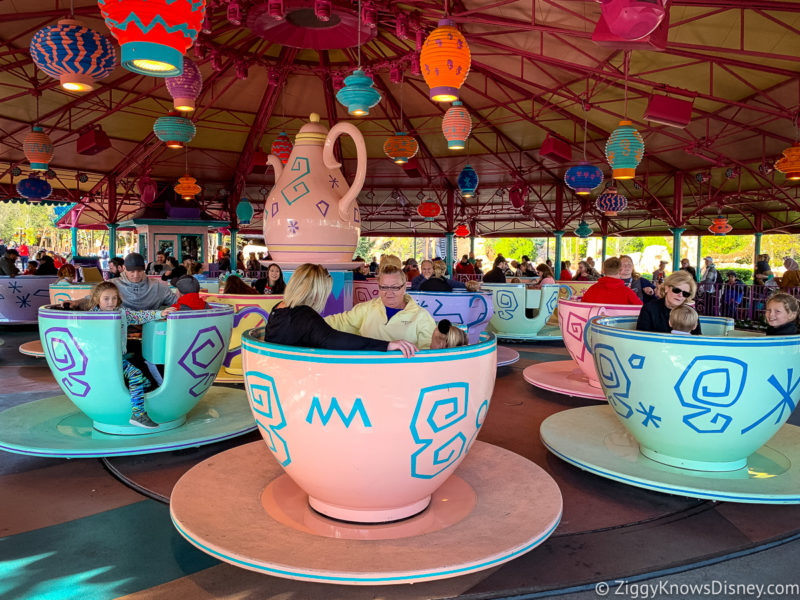 This is a tea cups spinning ride, similar to what you can find at any local amusement park. There isn't much theming going on here except the painted cups.
This was a childhood favorite ride of ours that we no longer can go because it causes severe motion sickness. If you don't have that problem then jump on and have a ball.
54. Journey Into Imagination with Figment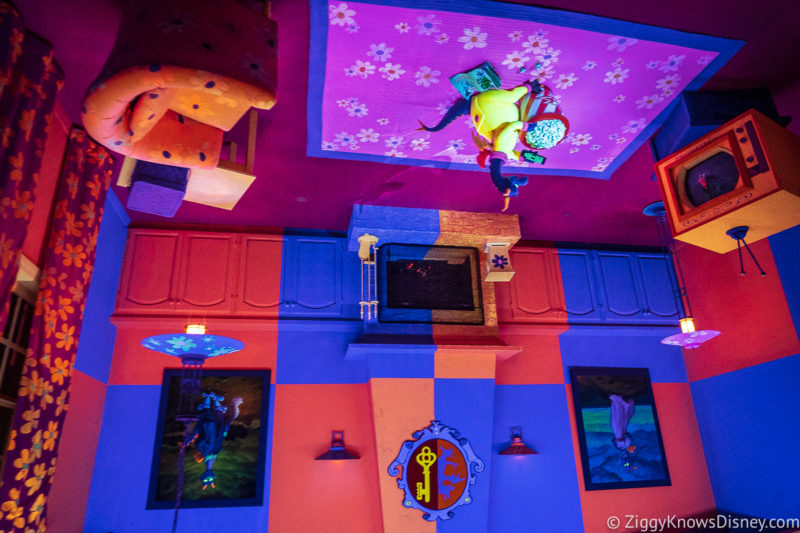 The original version of Journey Into Imagination was an incredible dark ride with amazing characters, music and a unique storytelling narrative. This however is not that ride and is a much watered-down version of the original attraction.
We still ride it from time to time, but it's in dire need of refurbishing, and we hope they do it right the next time.
"If You Have Time" Group
53. Astro Orbiter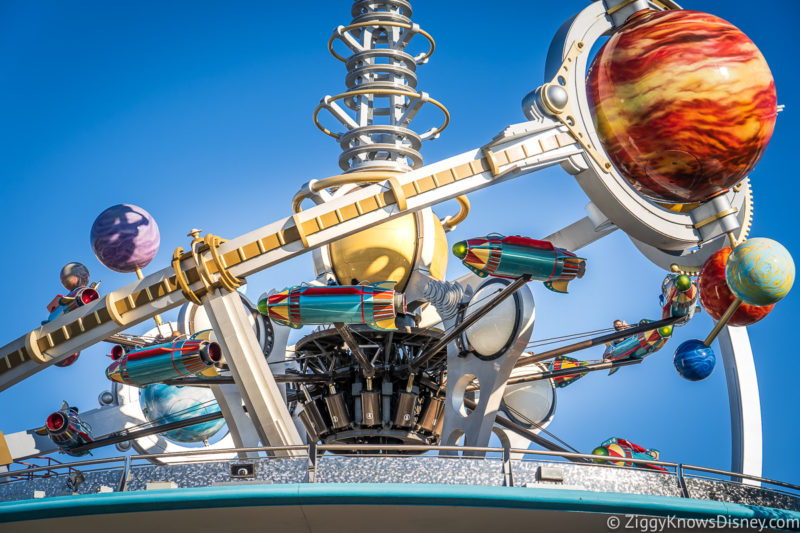 Another one of the Disney spinner rides and pretty much the same as the rest. You go up, you go down and you spin around and around. Astro Orbiter takes it to a slightly higher notch with thrills since it starts at a high elevation on a platform.
You can get some good views of Tomorrowland and the Magic Kingdom, which are even cooler at night.
52. Tomorrowland Speedway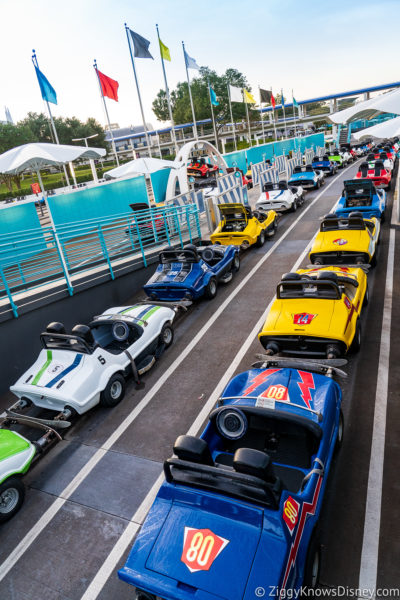 When I was a kid I loved the Tomorrowland Speedway. However, since they haven't changed the ride vehicles since then, this ride has gotten pretty bad and is in desperate need of updating. It could be a fun ride, but the cars are underivable 90% of the time.
Small children will still probably have a ball though.
51. Mickey's PhilharMagic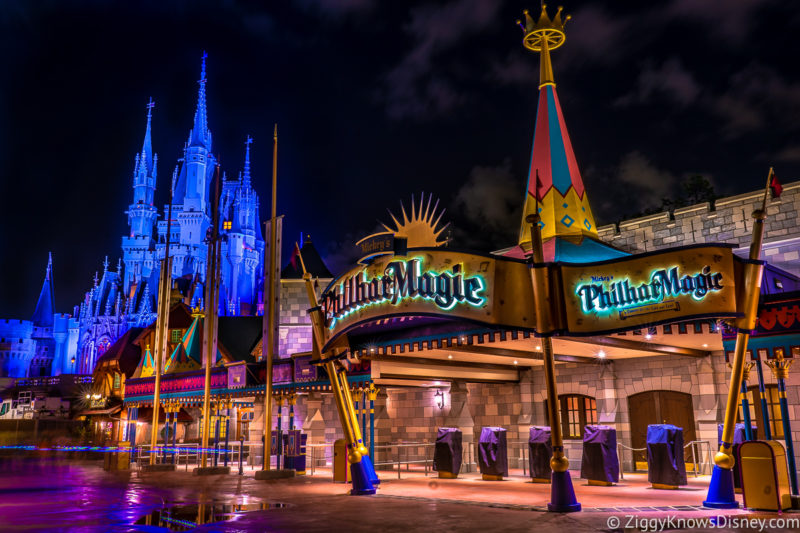 If you like Disney animation you will enjoy this show, especially if you grew up on the films featured. Some of the animation is a bit dated, but it's still an entertaining attraction for guests of all ages.
50. Swiss Family Treehouse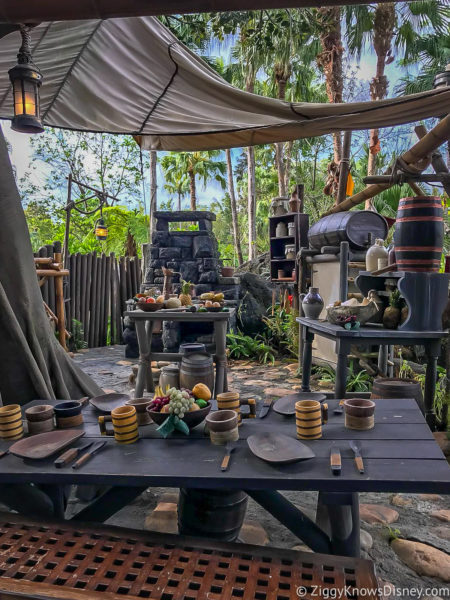 Let's face it, kids love treehouses, and the idea of living in one is even cooler. Of course, most young people have never actually seen the Swiss Family Robinson film, but it's still a fun walkthrough nonetheless.
49. Dumbo the Flying Elephant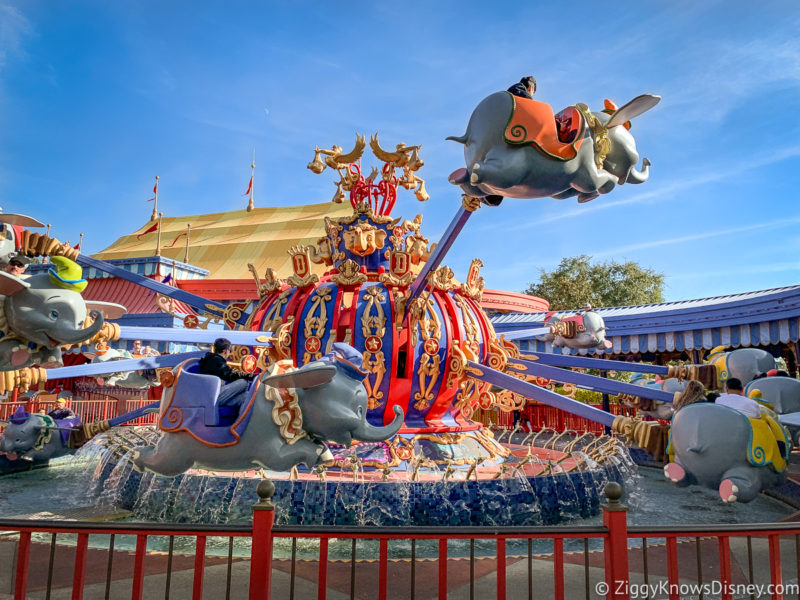 The best of the Disney World spinner rides (which isn't saying much). This is a class ride that's been around since the opening in 1971, though it has gone through some upgrades throughout the years.
The interactive queue is one of the coolest in any park and is a lot of fun for your kids while you are waiting in line. Try riding it at night for a better experience.
48. Liberty Square Riverboat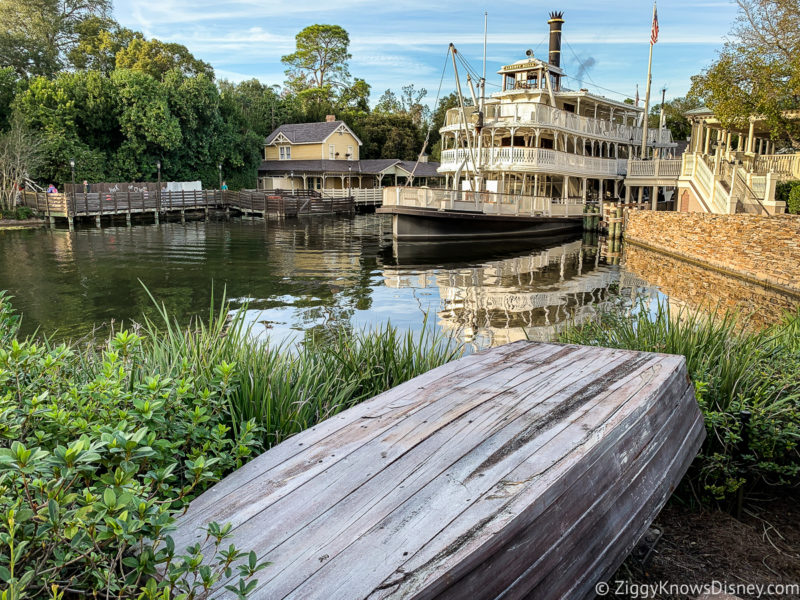 If you have some time to kill, take a spin around the Rivers of American on the Liberty Square Riverboat. The authentic 47-foot tall, steam-powered paddle wheeler is pretty impressive and it's like stepping back in time.
It's not a particularly exciting ride, but it offers some of the best views in the Magic Kingdom and unique photo opportunities you will love.
47. The Seas with Nemo & Friends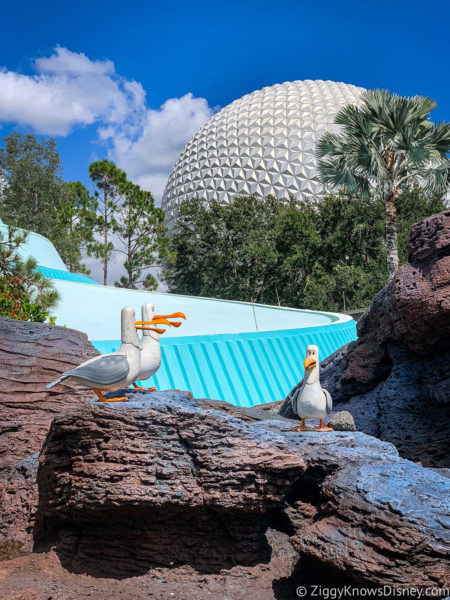 The Seas with Nemo & Friends is a slow-moving dark ride in The Seas pavilion. It's a basic re-telling of the Finding Nemo story and mixes in projection effects inside the aquarium.
Kids will think it's cool, but there isn't too much special about this ride and it's pretty run-of-the-mill. This is one example of how not to insert characters into EPCOT.
46. Turtle Talk with Crush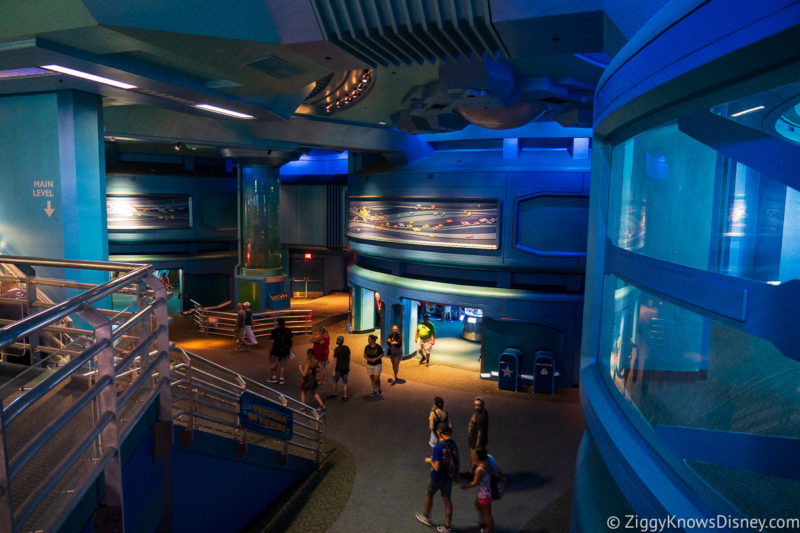 This is a screen-based attraction where guests interact with Crush from Disney-Pixar's Finding Nemo. It's very similar to Monsters Inc. Laugh Floor and uses the same incredible technology that allows the interaction.
It's really pretty amazing how they make it work and your kids will be speechless but the effect. It's also a pretty funny show with some adult humor thrown in.
45. Tom Sawyer Island Rafts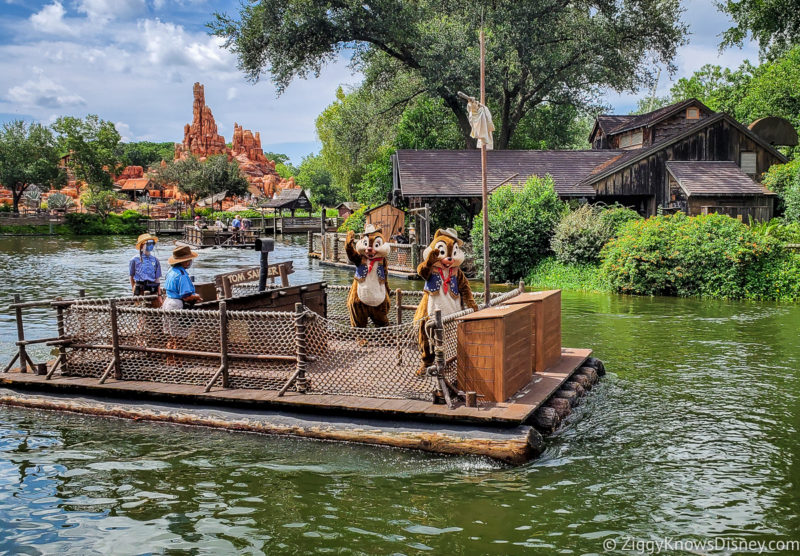 Technically, the rafts you take over to Tom Sawyer Island count as a ride. It's not a particularly interesting ride and is pretty straight-forward. Once you get to the Island though, that is fantastic and you will be immediately thrown back into your childhood and into the adventures of Tom Sawyer.
Take some time here to explore all the areas of the island and to enjoy the relative quiet outside the chaos present in the rest of the park.
44. Buzz Lightyear's Space Ranger Spin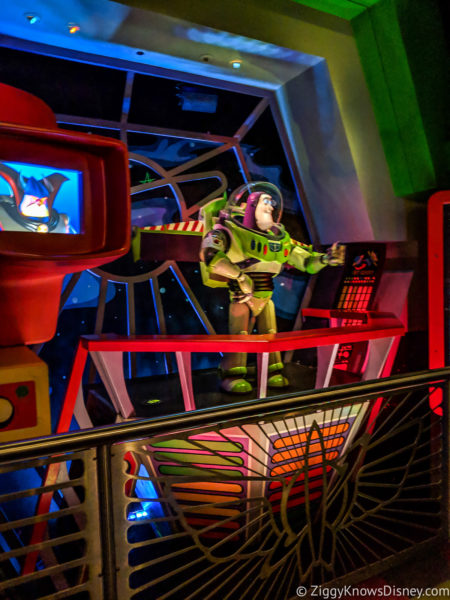 This is a dark ride/game where you join Buzz Lightyear in taking down the evil Emperor Zerg. It's a lot like a more rudimentary version of Toy Story Mania! and not quite as engaging or fun. The targets and background effects could use some updating.
It's nice for what it is and it's always fun to try and beat your previous score and compete against your family and friends. If you don't have time though, it's no big deal to skip, make sure to do Toy Story Mania! instead.
43. Lightning McQueen's Racing Academy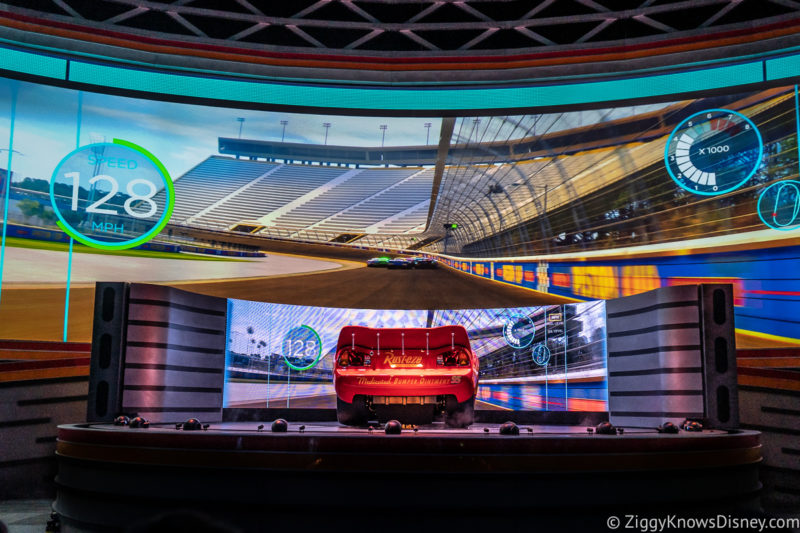 This hybrid attraction/show features a really cool Lightning McQueen audio animatronic figure, which teaches the audience how to race and that is by far the highlight. The special effects on the wrap-around screen are cool too.
We wouldn't really call it a must-do attraction, but it's fun. Fans of the Cars franchise will love it and it's fun both for kids and adults.
42. Walt Disney's Enchanted Tiki Room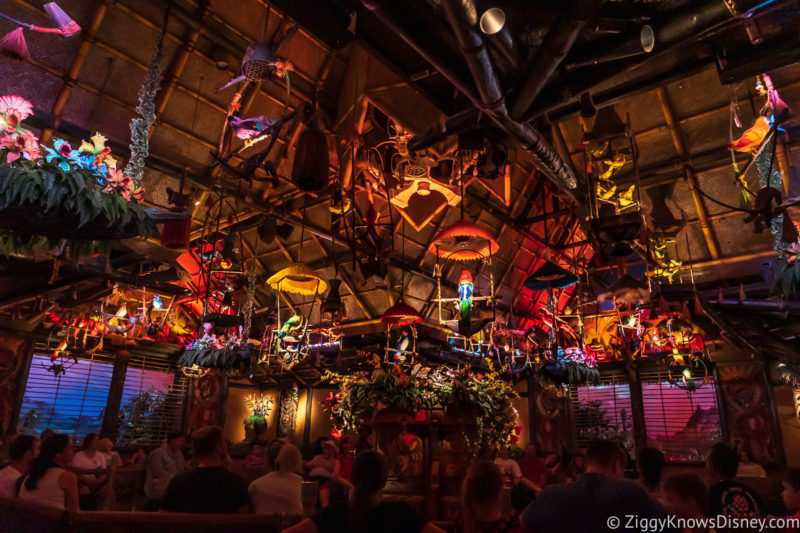 Another one of the only attractions remaining that Walt Disney actually had a hand in creating. In fact, all the audio-animatronics you love so much on other rides, started here in the Enchanted Tiki Room.
The song is catchy and the ride is a piece of Disney history. It's a must-do for anyone visiting for the first time and a Disney classic.
41. The Many Adventures of Winnie the Pooh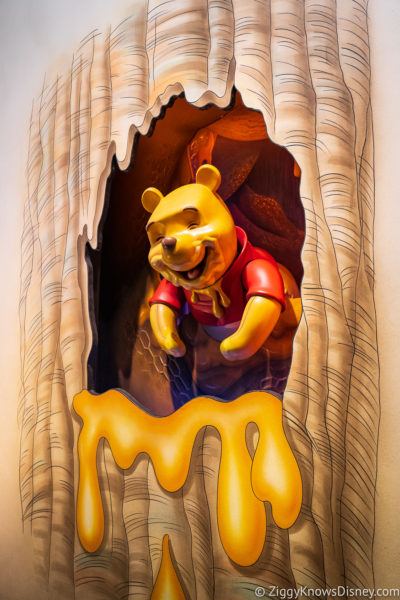 This is a typical Fantasyland dark ride featuring Winnie the Pooh, Tigger, Piglet, and all their friends from the Hundred Acre Wood. The basic idea is Winnie the Pooh is having a nightmare and you are there along for the ride.
Some of the effects are neat, but most of them feel a bit cheap and the overall show scenes are not on par with some of the better Disney World dark rides. It's a fun ride and nice if you are a big Pooh fan but don't expect anything to grand here.
"Must-Do Rides" Group
This is where the rides at Disney World really start getting good. From here on, we consider all of the following attractions "must-do" on every trip, some of them you should do multiple times. Make these your priority and leave out the previous ones if you don't have time.
40. Mission: SPACE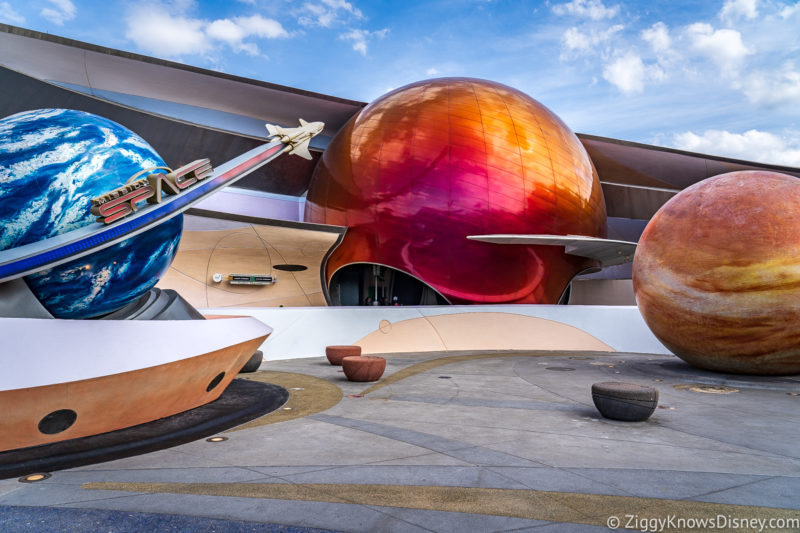 Depending on how much you enjoy thrills, this could be up toward the top of your rankings or down at the bottom. For us, Mission: SPACE is somewhere in the middle. The ride experience is for sure one of the most unique in Disney World as you are loaded into a space shuttle and it simulates what it feels like to space-travel.
The G-forces and sensation it gives you are unreal, but the story is not done very well and the interactivity is basically non-existant. This could be much better with a few changes.
39. Kali River Rapids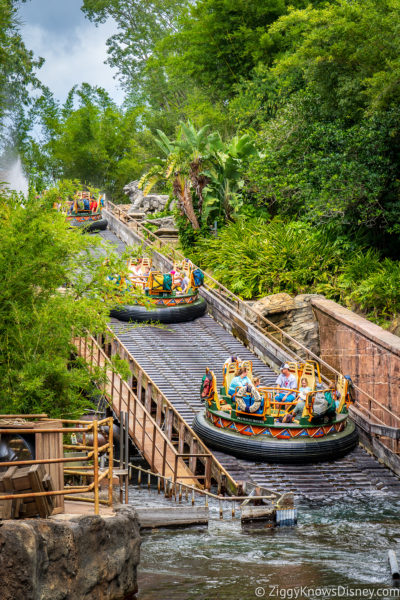 Kali River Rapids is a fun ride, but it's very disappointing and doesn't live up to its high potential. It starts off with one of the coolest and most detailed ride queues in Disney World, and that really makes you think you are in for something special.
Unfortunately, that is not the case. Sure the big drop is a lot of fun, but the whole ride is so short and it doesn't do a great job in story-telling either. We still recommend doing it, but taper your expectations.
38. Gran Fiesta Tour Starring The Three Caballeros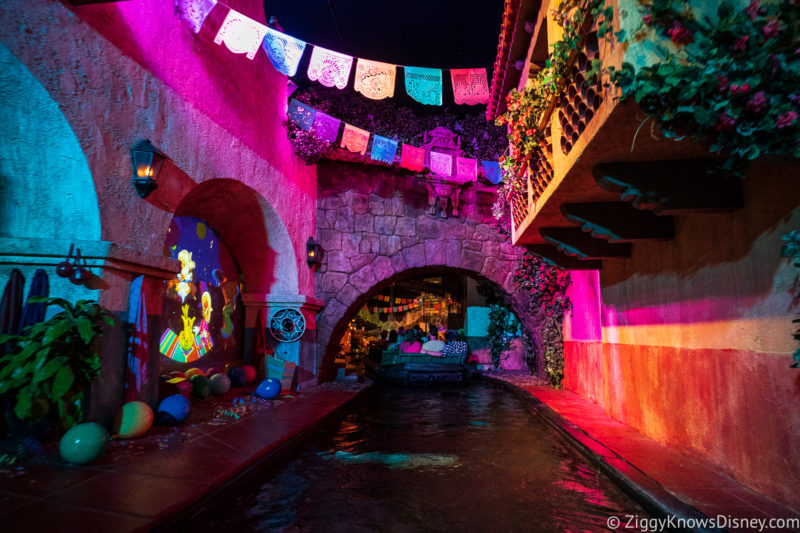 The Gran Fiesta Tour is a simple boat ride through the pyramid in the Mexico pavilion in EPCOT. It takes you on a journey with Panchito Pistoles and José Carioca in search of Donald Duck. There are no thrills here and the special effects are low-tech, but it is a relaxing ride that lets you soak up some of the Mexican culture.
We wouldn't be surprised if this is eventually replaced by something Coco-themed, but until then we'll keep enjoying this EPCOT classic in-between laps around World Showcase during the next festival.
37. The Hall of Presidents