Ranking the best rides at Walt Disney World on one list is a truly monumental task. Many readers ask us: "What is the best ride at Disney World?" and with over 100+ attractions around the resort it is an almost impossible question to answer.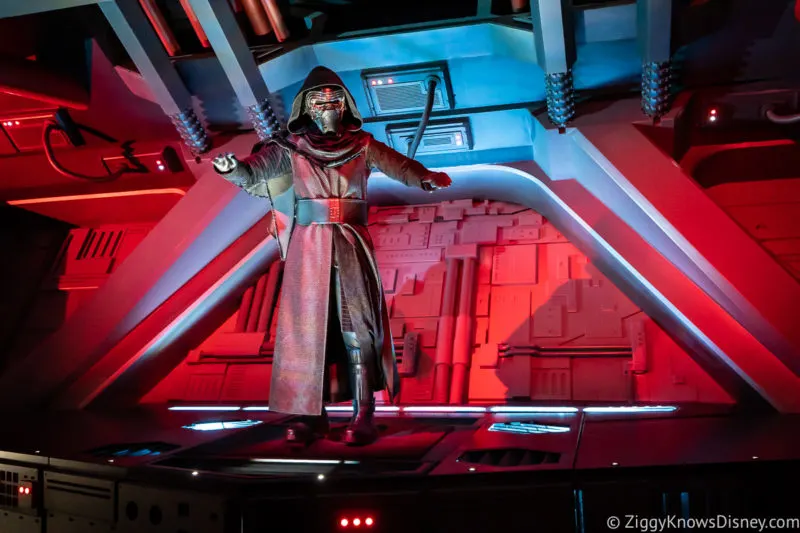 That's where we come in! In this post, we are going to rank every ride at Disney World from worst to best. After all, with such a big choice of attractions to choose from, deciding which ones are must-do and which ones can be skipped can be a hard decision.
A list of the top Disney World rides is also very subjective and varies greatly from guest to guest. Some people are thrill-seekers and the faster and scarier the attractions are the better. Others like to take it slow and a nice relaxing boat ride or dark ride could be their favorite. And when nostalgia kicks in, anything goes.
Further complicating the issue is that Walt Disney World is always building new rides and attractions. As the new ones open up, we will continue to add them to our top rides rankings.
By ranking all the rides at the Magic Kingdom, EPCOT, Hollywood Studios, and the Animal Kingdom, at least you have a guide to go by for all the potential must-do attractions when you visit. These are the attractions you keep coming back to Disney World to ride over and over again!
Before we get started, if you are looking for the best rides at a specific park and not all Walt Disney World, check out these individual attraction guides for each park:
Also, don't forget to sign up for our FREE Weekly E-Mail Newsletter. There we bring you the latest updates on all the newest Disney attractions as well as vacation planning tips. You can sign up here: Join our E-Mail Newsletter!
Walt Disney World Rides Overview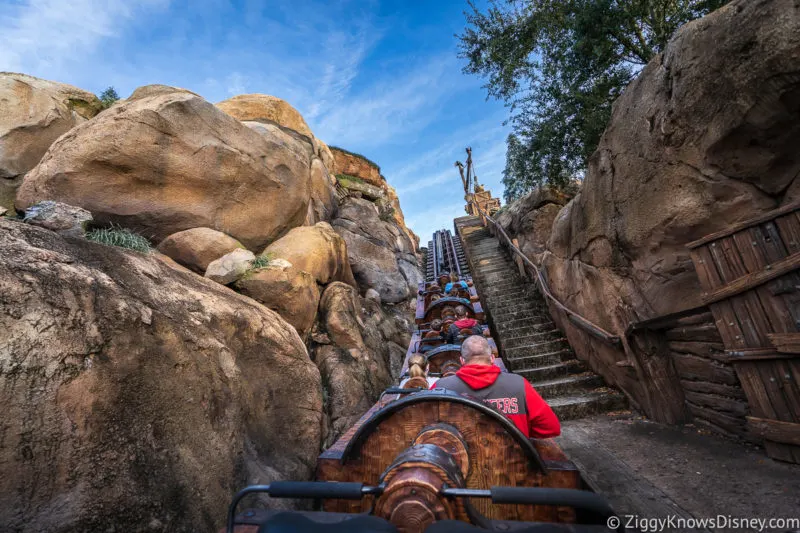 Before we look at our rankings, here are some basic questions that many people ask about Disney World Rides:
How Many Rides are there at Walt Disney World?
Officially there are 53 rides currently at The Walt Disney World Resort. That number includes only actual rides that move and not stage shows or various other attractions that do not move.
If you count up all the rides, attractions, shows, and experiences, there are over 100+ attractions at Disney World.
Which Disney Park has the Best Rides?
This is very subjective and it will depend on your overall list, but in our rankings, it came out that Disney's Magic Kingdom has the best rides in Walt Disney World. It only has 2 of the top 10 rides but 6 of the top 16. Again having so many more rides helps here.
As a surprise pick, Animal Kingdom was also very close to the top having 3 of the top 8 rides at Disney World. Obviously the fact there are so few attractions in this park speaks to the quality of the ones they do have.
Which Disney Park has the Most Rides?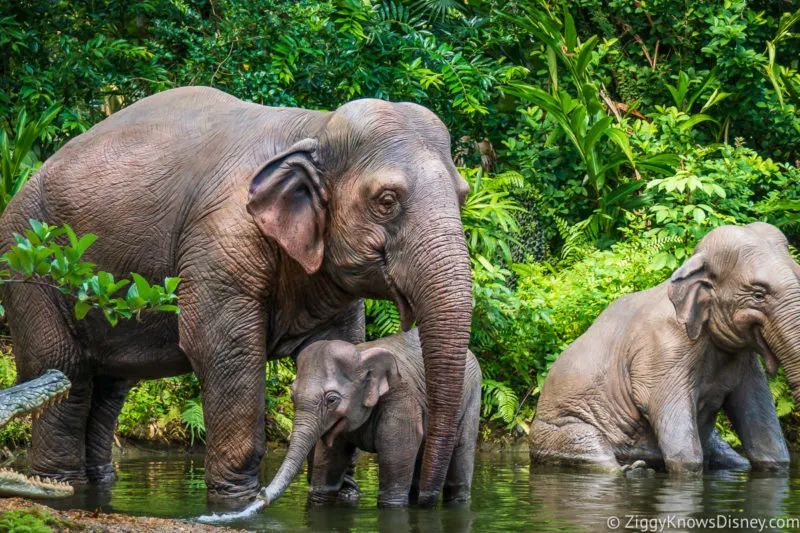 If we are talking about just sheer numbers, Disney's Magic Kingdom has the most rides of all the theme parks in Walt Disney World. It has 25 official rides, and 35 attractions, giving it far and away the highest number.
EPCOT has 11 rides, Hollywood Studios has 9, and Disney's Animal Kingdom has the fewest amount of rides with only 8.
How Many Rides Can You Ride in a Day at Disney World?
Believe it or not, it's actually possible to ride every single ride in Walt Disney World in one day. That's right all 53 in one day. It will take as many as 18 hours, but it can be done.
In fact, over at Parkeology, they have a challenge with official rules that people have actually completed.
What is the Longest Ride at Disney World?
The longest ride at Walt Disney World is the Carousel of Progress, which has a length of 20 minutes and 45 seconds. Since the whole room moves from each scene we are counting this as a ride.
The longest ride with a moving vehicle is Kilimanjaro Safaris in Disney's Animal Kingdom with a ride time of between 18 and 22 minutes. Exactly how long your ride lasts depends on how fast your driver is.
The shortest ride at Disney World is the Barnstormer in Fantasyland only 1 minute and 3 seconds long.
The longest attraction in Disney World is the Indiana Jones Epic Stunt Spectacular with a run time of approximately 35 minutes.
Our Ranking Factors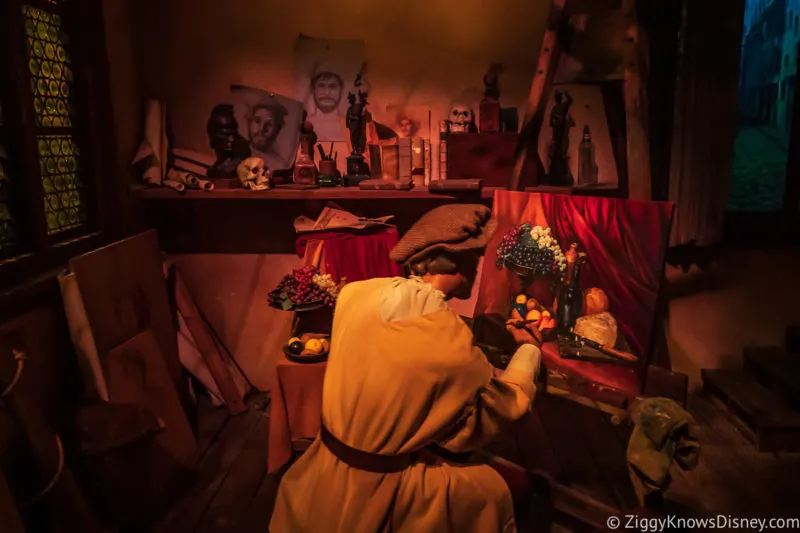 As fun as it may sound to rank the best rides at Disney World, it turned out to be a lot more complicated than we thought. There are so many factors when considering the top attractions that it was overwhelming.
Some of the rides at Walt Disney World are amazing, some are good and others are just downright bad and on the level of a standard amusement park. Although we do encourage you to try each attraction at least once, it's our goal for you not to waste your time with the bad ones as much as possible.
We didn't use some scientific method with spreadsheets and charts, we went with our gut after our hundreds of visits to Walt Disney World over the years. In our rankings we considered how fun the ride is, re-rideability, storytelling, ride length, theming, thrills, and originality.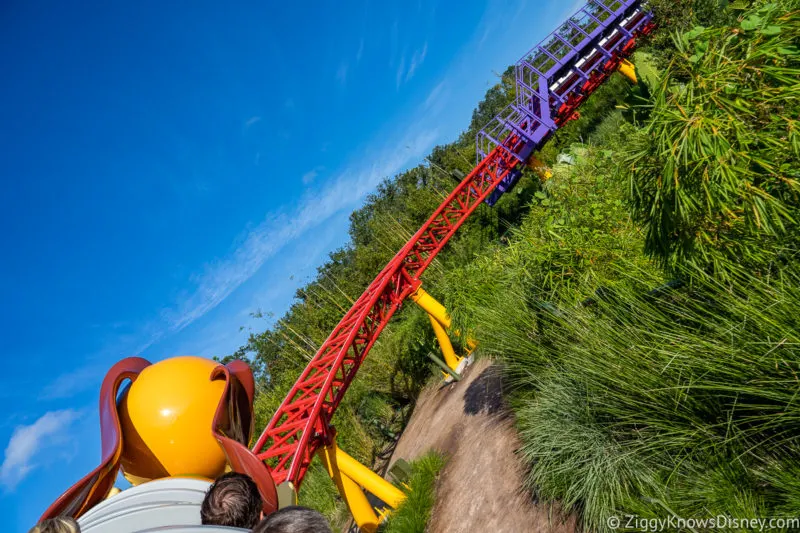 We broke down the rides into 4 categories: "You Can Skip These," "If You Have Time," "Good Rides," and "Best of the Best."
Any rides in the first group we very rarely ride because they just aren't very good. We do the ones in the second group if we have extra time and we make sure to do all the ones in the last two categories each and every time we visit, some of them multiple times as these are all "must-do."
We aren't saying our list is the end-all-be-all, it's just our opinion of the top Disney World rides and completely subjective. Everyone who reads this will probably have a completely different list, and that's what makes rankings so fun.
We encourage you to leave your favorite rides in the comments section below, at least your Top 10 so we can see how wrong we are!
Best Rides at Walt Disney World Ranked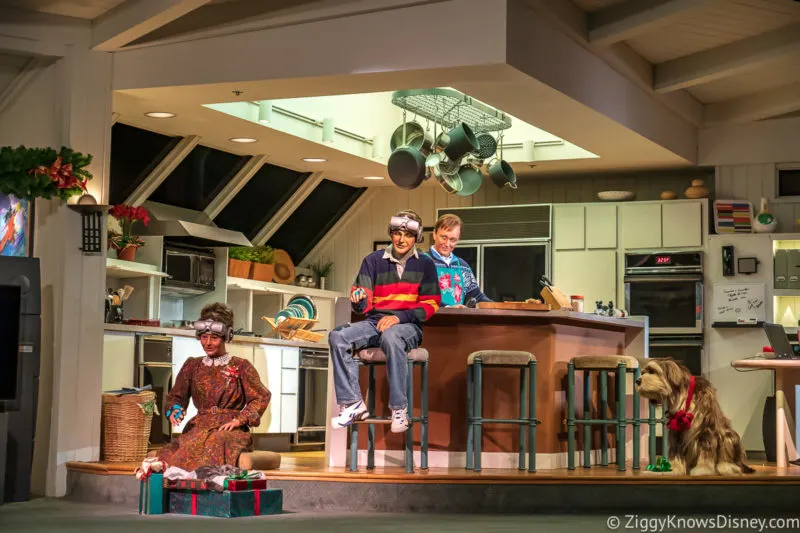 Some lists are more strict on what they count as a ride. We chose to use all the attractions considered rides as well as the attractions with audio-animatronic figures or a purposeful infrastructure (think MuppetVision 3D, The American Adventure, and the Country Bear Jamboree).
We left off our list of stage shows with live performers, nighttime shows, character meets, and other experiences.
In the end, we have two bonus lists with the best family rides and best thrill rides in Walt Disney World.
Now let's get into the actual rankings…
Honorable Mention
Splash Mountain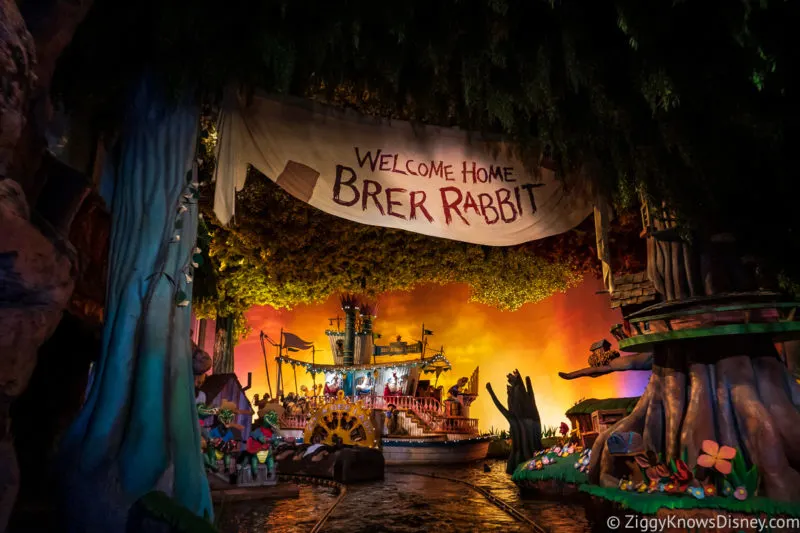 (UPDATE) – Splash Mountain officially closed on January 23, 2023, and is being replaced by Tiana's Bayou Adventure in Late 2024.
Splash Mountain is a classic Disney attraction, one of the best ever built and we had it as high as #3 on this list only a few months ago. However, this ride is now permanently closed and we can't yet rank its replacement Tiana's Bayou Adventure until it opens.
It will be using the same general ride system, but there will be a lot of differences between the new theme and the way the attraction is decorated on the interior. We hope that the new ride will be up to the same level of quality as Splash Mountain, but it will be hard to land as high on our list as the original.
Below is what we originally wrote when we had it at #3…
Even though Splash Mountain is based on the controversial 1946 film Song of the South, this remains a guest favorite and one of the pinnacles of Walt Disney Imagineering. It's actually a log flume ride and dark ride combined into one epic attraction.
It has beloved characters, great storytelling, and one of the best soundtracks of any Disney ride. Not only that, but the big drop at the end is sure to please all the thrill-seekers. I mean is there any bigger build-up waiting for that drop to come throughout the whole ride? "Please don't fling me in that briar patch!"
Splash Mountain is a must-do on any trip to Walt Disney World and shouldn't be missed.
"You Can Skip These" Group
63. TriceraTop Spin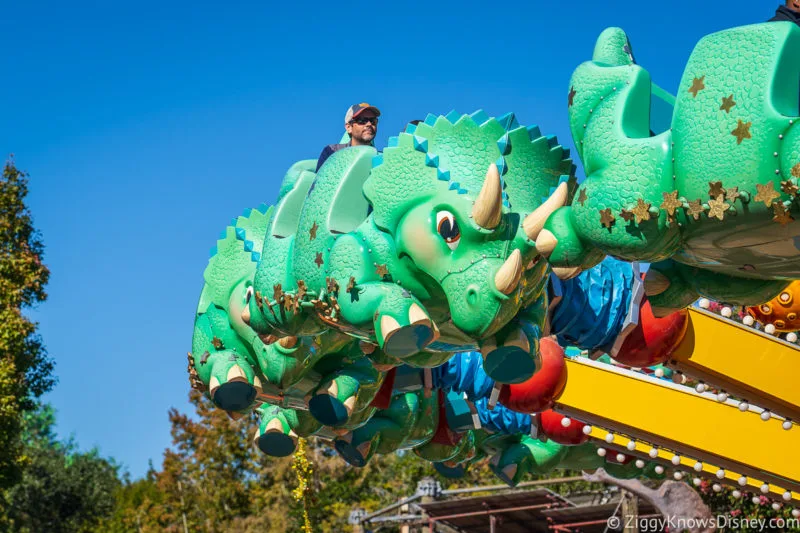 The worst ride at Walt Disney World is TriceraTop Spin. You will see we aren't that high on any of the spinner rides because they are standard amusement park attractions and nothing special.
TriceraTop Spin happens to be the worst of the group because we hate Dinoland USA where it is located, offering views of an empty asphalt and the closed Primeval Whirl ride. Not exactly a recipe for Disney's finest.
62. Alien Swirling Saucers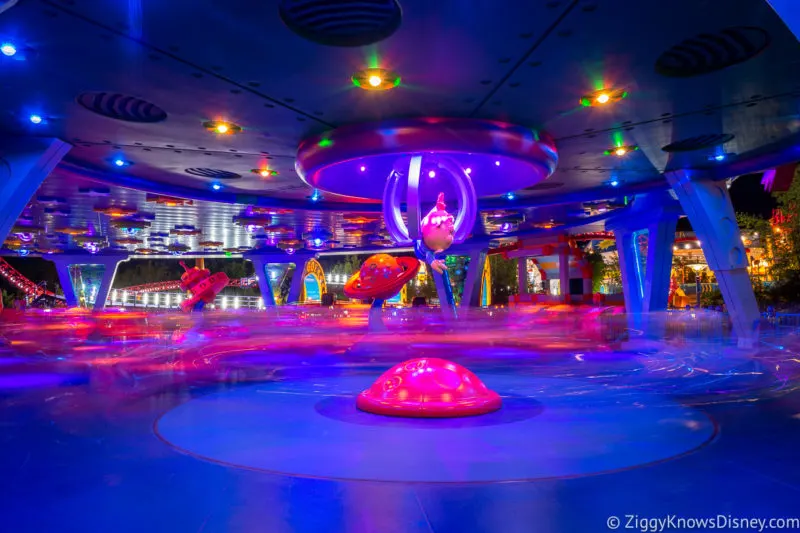 We had high hopes for Alien Swirling Saucers to be something unique in the spinner ride category, but those hopes were quickly dashed a few seconds into our first ride.
It's a clone of Mater's Junkyard Jamboree in Disney California Adventure just with a Toy Story theme slapped on. They could have made the special effect much cooler and there was a lot of potential wasted here.
61. The Magic Carpets of Aladdin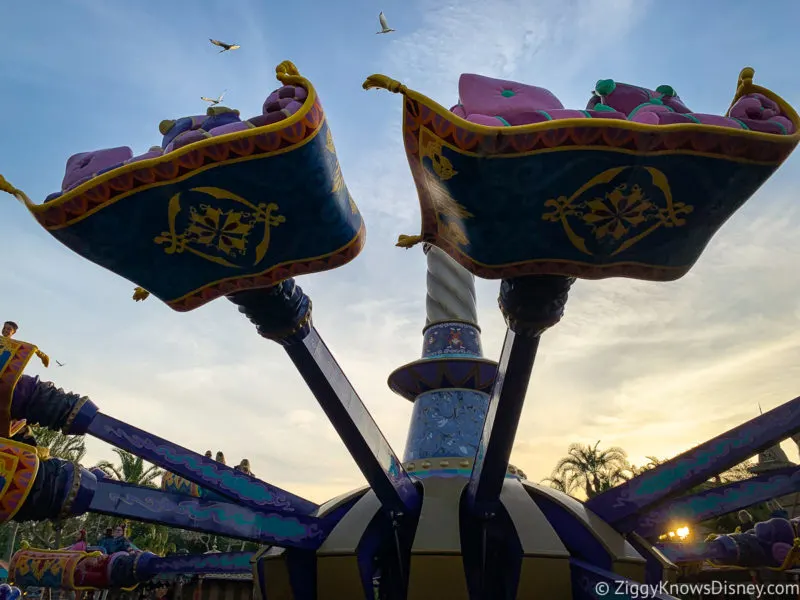 If you notice a theme, it's that we aren't super fond of the spinner rides. We put this one ahead of the previous two just because Adventureland is a cooler backdrop for a ride than the other locations.
If you don't end up riding it, you aren't missing much so don't lose any sleep.
60. The Barnstormer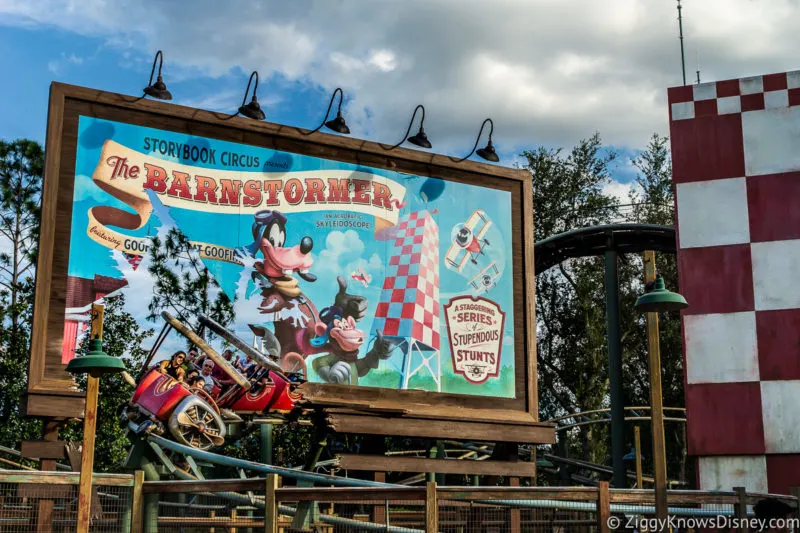 The Barnstormer is the smallest and worst roller coaster in Walt Disney World. It's made for kids, so we don't expect it to be groundbreaking, but it's only one minute long and not worth the wait it takes to ride.
59. Main Street Vehicles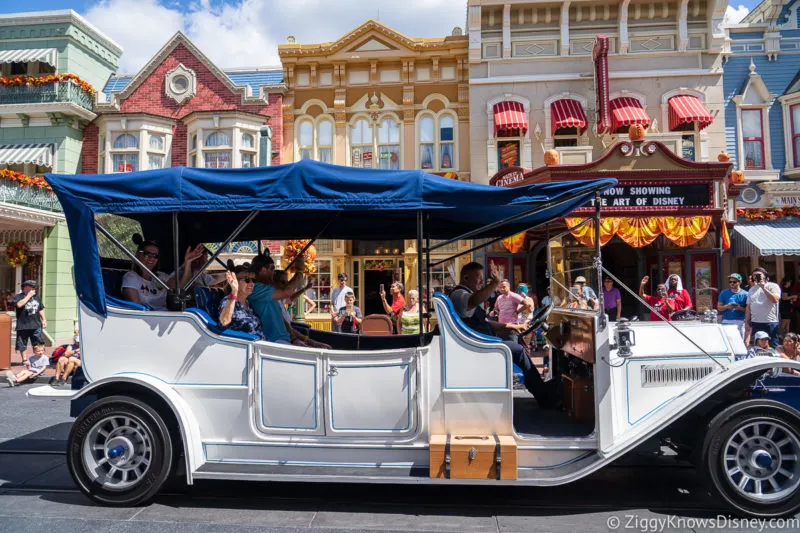 It's fun to take a ride down Main Street U.S.A. in these vehicles and they are a trip down memory lane into the turn of the century. They are charming and it's a nice way to start your morning, but there isn't much to them so don't expect big thrills.
58. Prince Charming Regal Carrousel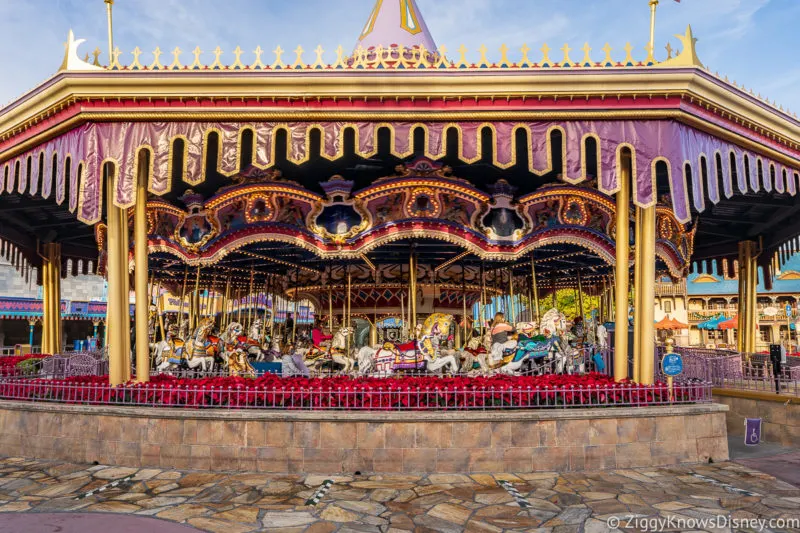 Did you know that the Prince Charming Regal Carousel is the oldest ride in Walt Disney World? It was built all the way back in 1917 Philadelphia Toboggan Company. The horses and the painting are beautifully done, but there isn't much to offer here for a ride experience and it's pretty standard.
57. Mad Tea Party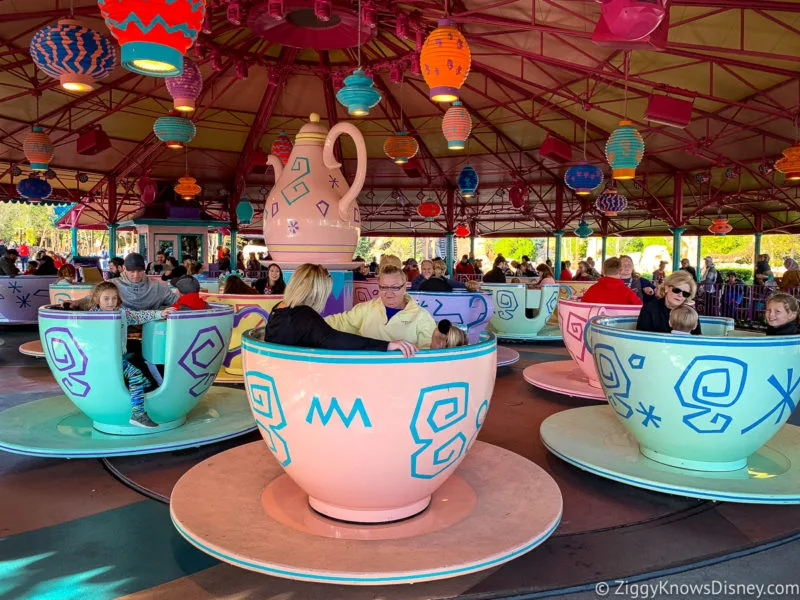 This is a tea cup spinning ride, similar to what you can find at any local amusement park. There isn't much theming going on here except the painted cups.
This was a childhood favorite ride of ours that we no longer can go because it causes severe motion sickness. If you don't have that problem then jump on and have a ball.
56. Journey Into Imagination with Figment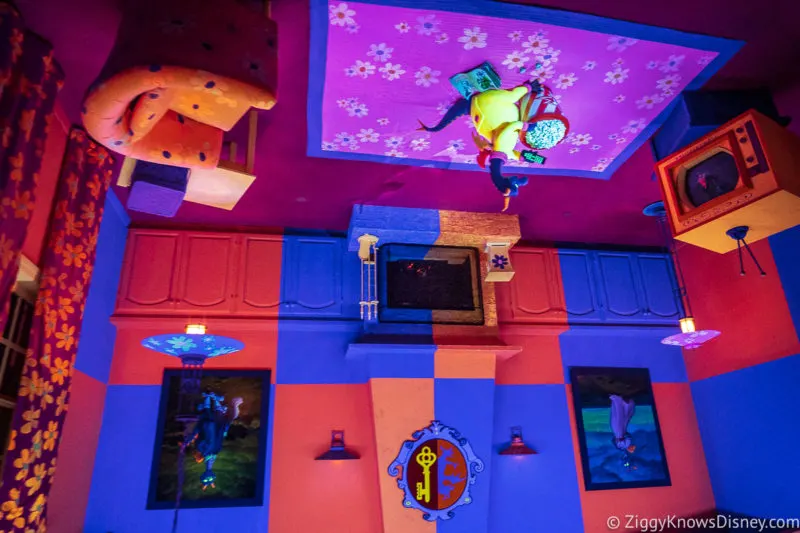 The original version of Journey Into Imagination was an incredible dark ride with amazing characters, music, and a unique storytelling narrative. This however is not that ride and is a much watered-down version of the original attraction.
We still ride it from time to time, but it's in dire need of refurbishing, and we hope they do it right the next time.
"If You Have Time" Group
55. Astro Orbiter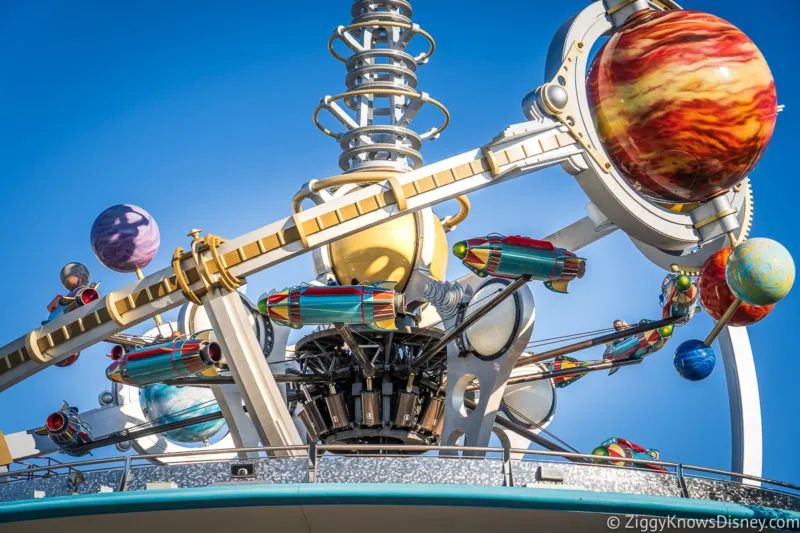 Another one of the Disney spinner rides and pretty much the same as the rest. You go up, you go down and you spin around and around. Astro Orbiter takes it to a slightly higher notch with thrills since it starts at a high elevation on a platform.
You can get some good views of Tomorrowland and the Magic Kingdom, which are even cooler at night.
54. Tomorrowland Speedway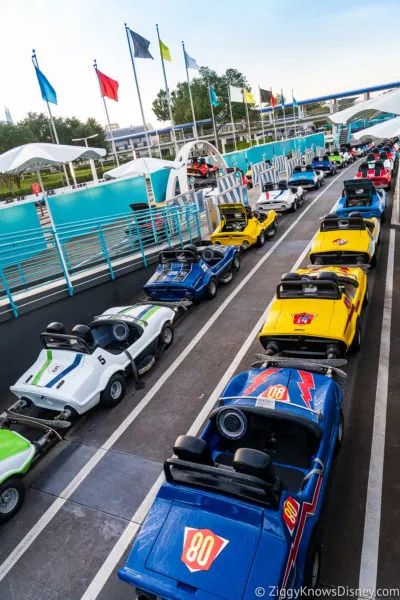 When I was a kid I loved the Tomorrowland Speedway. However, since they haven't changed the ride vehicles since then, this ride has gotten pretty bad and is in desperate need of updating. It could be a fun ride, but the cars are underivable 90% of the time.
Small children will still probably have a ball though.
53. Mickey's PhilharMagic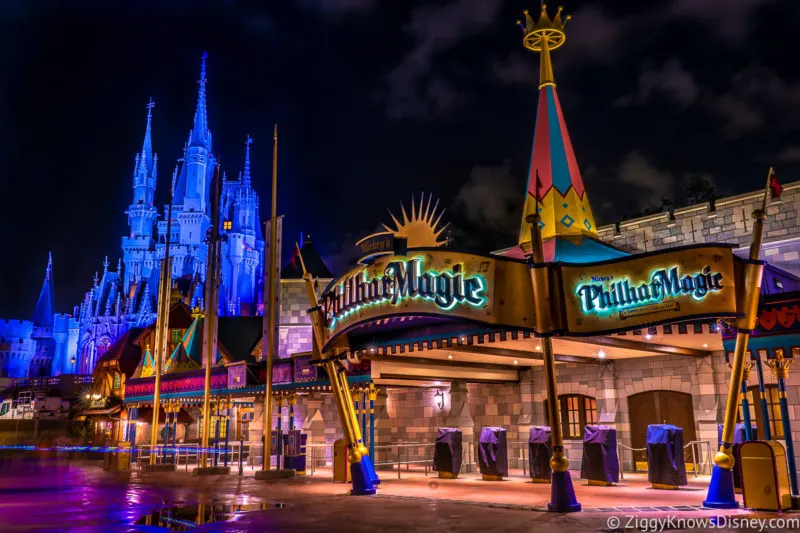 If you like Disney animation you will enjoy this show, especially if you grew up on the films featured. Some of the animations are a bit dated, but it's still an entertaining attraction for guests of all ages.
52. Swiss Family Treehouse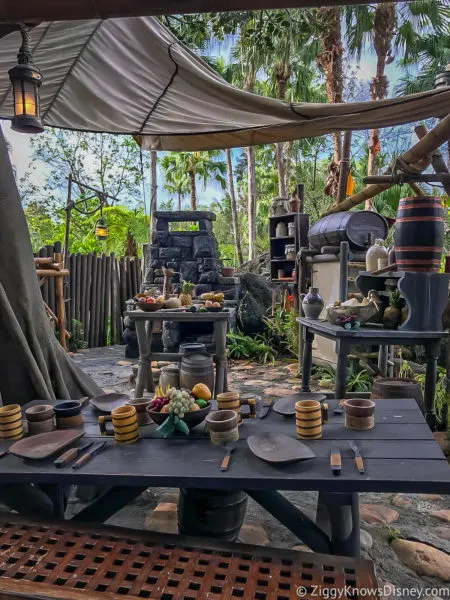 Let's face it, kids love treehouses, and the idea of living in one is even cooler. Of course, most young people have never actually seen the Swiss Family Robinson film, but it's still a fun walkthrough nonetheless.
51. Dumbo the Flying Elephant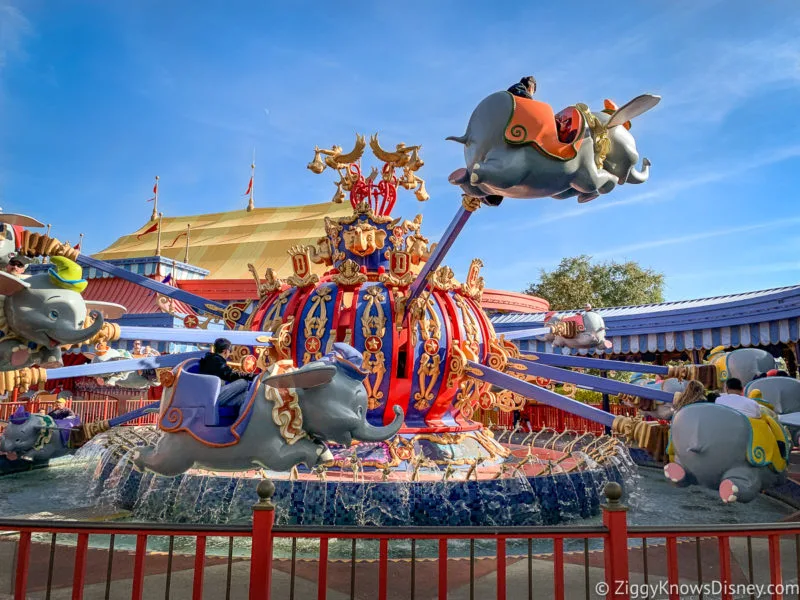 The best of the Disney World spinner rides (which isn't saying much). This is a class ride that's been around since the parks' opening in 1971, though it has gone through some upgrades throughout the years.
The interactive queue is one of the coolest in any park and is a lot of fun for your kids while you are waiting in line. Try riding it at night for a better experience.
50. Liberty Square Riverboat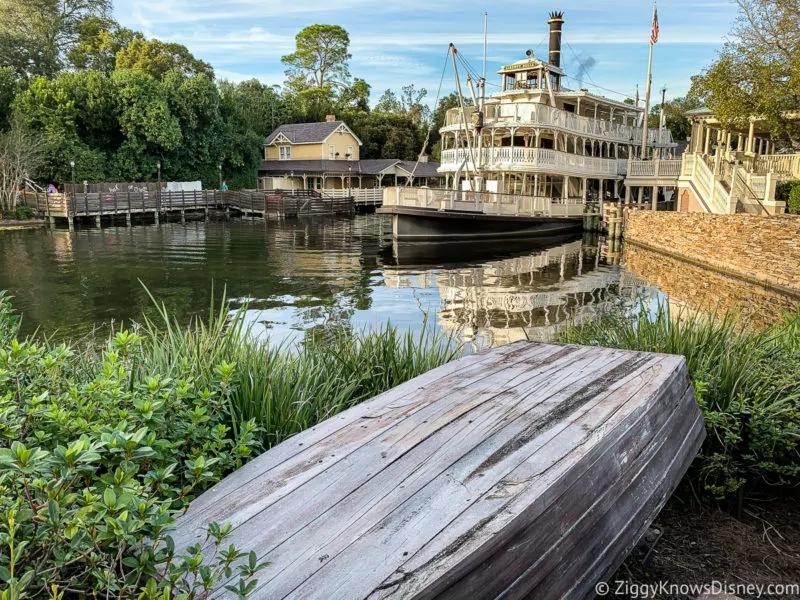 If you have some time to kill, take a spin around the Rivers of America on the Liberty Square Riverboat. The authentic 47-foot tall, steam-powered paddle wheeler is pretty impressive and it's like stepping back in time.
It's not a particularly exciting ride, but it offers some of the best views in the Magic Kingdom and unique photo opportunities you will love.
49. The Seas with Nemo & Friends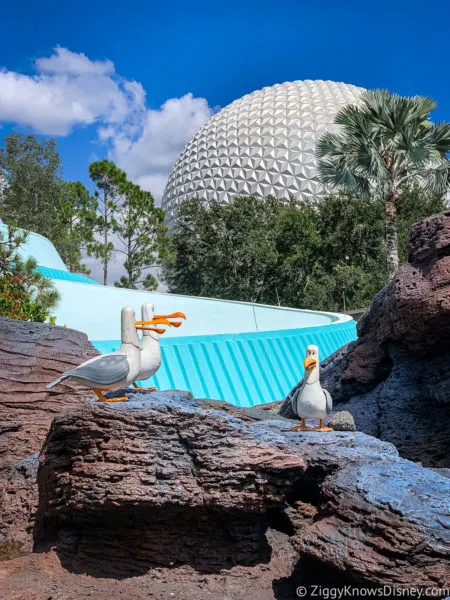 The Seas with Nemo & Friends is a slow-moving dark ride in The Seas pavilion. It's a basic re-telling of the Finding Nemo story and mixes in projection effects inside the aquarium.
Kids will think it's cool, but there isn't too much special about this ride and it's pretty run-of-the-mill. This is one example of how not to insert characters into EPCOT.
48. Turtle Talk with Crush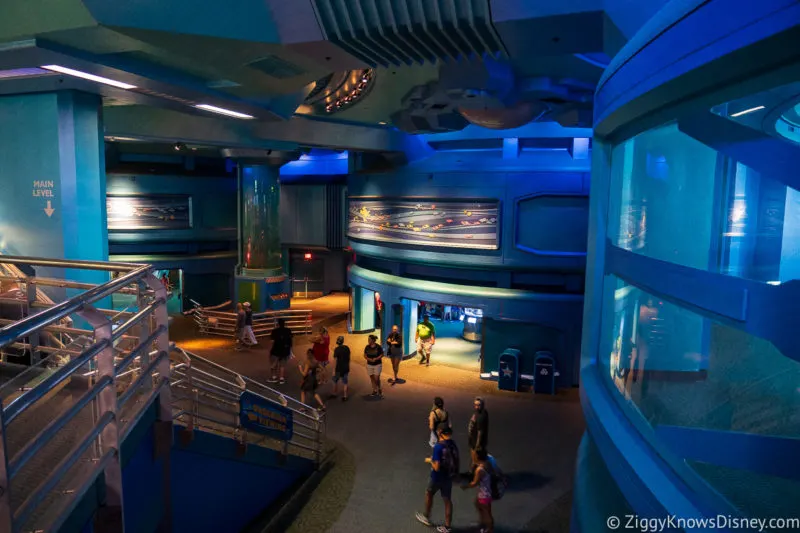 This is a screen-based attraction where guests interact with Crush from Disney-Pixar's Finding Nemo. It's very similar to Monsters Inc. Laugh Floor and uses the same incredible technology that allows the interaction you see.
It's really pretty amazing how they make it work and your kids will be speechless but the effect. It's also a pretty funny show with some adult humor thrown in.
47. Tom Sawyer Island Rafts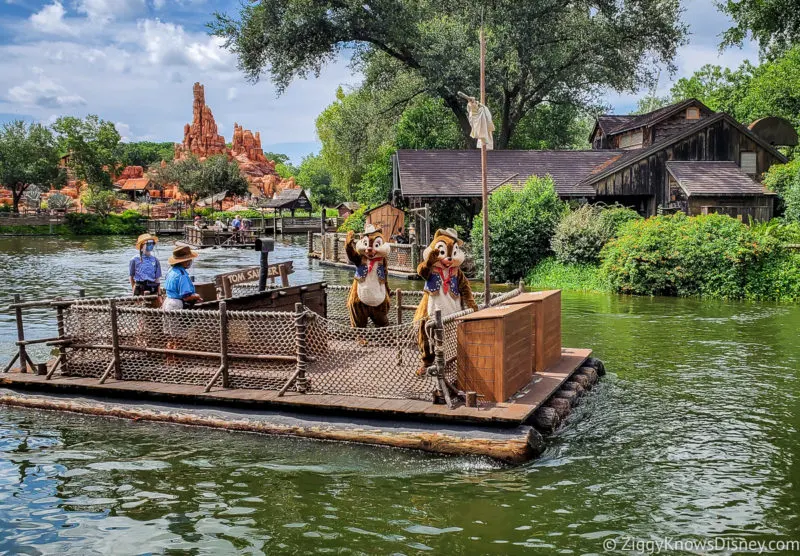 Technically, the rafts you take over to Tom Sawyer Island count as a ride. It's not a particularly interesting ride and is pretty straightforward. Once you get to the Island though, that is fantastic and you will be immediately thrown back into your childhood and into the adventures of Tom Sawyer.
Take some time here to explore all the areas of the island and to enjoy the relative quiet outside the chaos present in the rest of the park.
46. Buzz Lightyear's Space Ranger Spin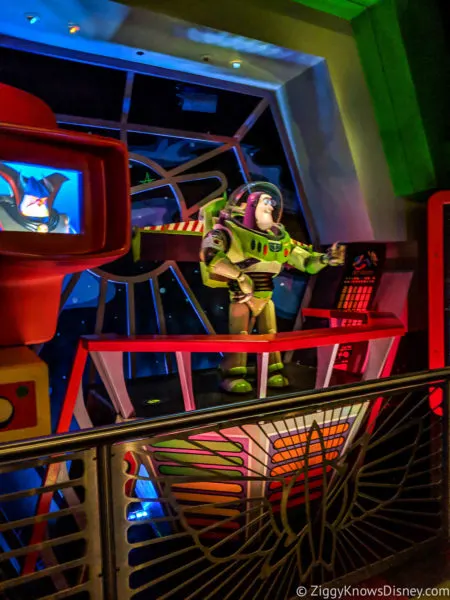 This is a dark ride/game where you join Buzz Lightyear in taking down the evil Emperor Zerg. It's a lot like a more rudimentary version of Toy Story Mania! and not quite as engaging or fun. The targets and background effects could use some updating.
It's nice for what it is and it's always fun to try and beat your previous score and compete against your family and friends. If you don't have time though, it's no big deal to skip, make sure to do Toy Story Mania! instead.
45. Lightning McQueen's Racing Academy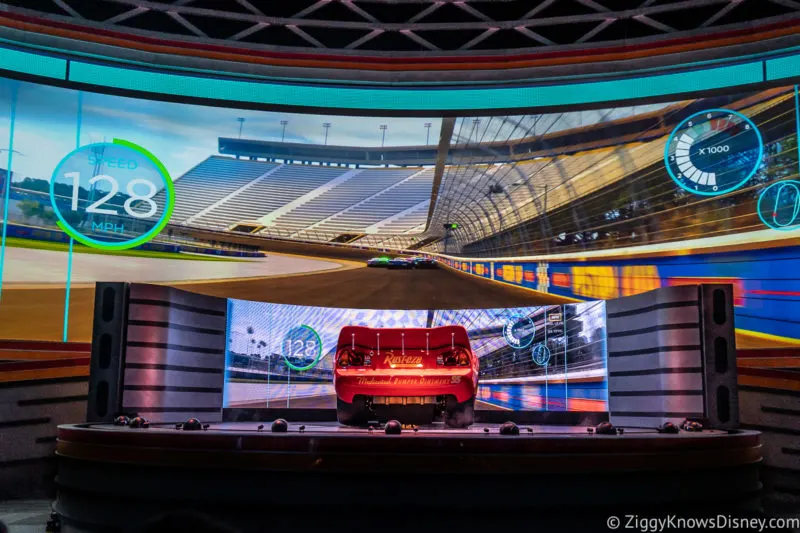 This hybrid attraction/show features a really cool Lightning McQueen audio-animatronic figure, which teaches the audience how to race and that is by far the highlight. The special effects on the wrap-around screen are cool too.
We wouldn't really call it a must-do attraction, but it's fun. Fans of the Cars franchise will love it and it's fun both for kids and adults.
44. Walt Disney's Enchanted Tiki Room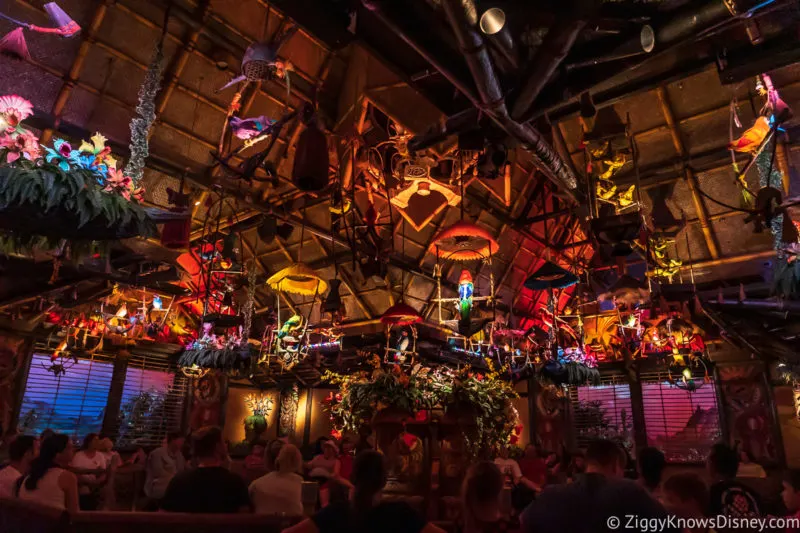 Another one of the only attractions remaining that Walt Disney actually had a hand in creating. In fact, all the audio-animatronics you love so much on other rides, started here in the Enchanted Tiki Room.
The song is catchy and the ride is a piece of Disney history. It's a must-do for anyone visiting for the first time and a Disney classic.
43. The Many Adventures of Winnie the Pooh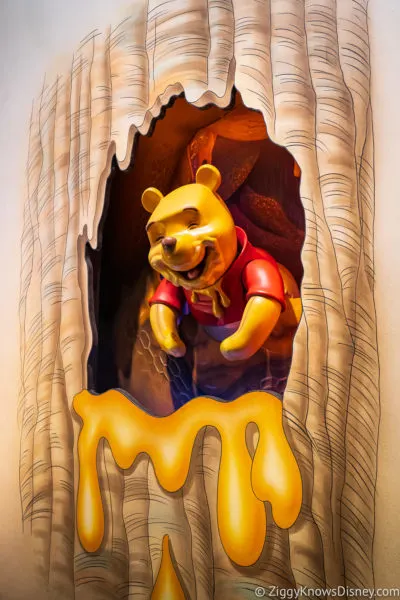 This is a typical Fantasyland dark ride featuring Winnie the Pooh, Tigger, Piglet, and all their friends from the Hundred Acre Wood. The basic idea is Winnie the Pooh is having a nightmare and you are there along for the ride.
Some of the effects are neat, but most of them feel a bit cheap and the overall show scenes are not on par with some of the better Disney World dark rides. It's a fun ride and nice if you are a big Pooh fan but don't expect anything too grand here.
"Must-Do Rides" Group
This is where the rides at Disney World really start getting good. From here on, we consider all of the following attractions "must-do" on every trip, and some of them you should even do multiple times. Make these your priority and leave out the previous ones if you don't have time.
42. Mission: SPACE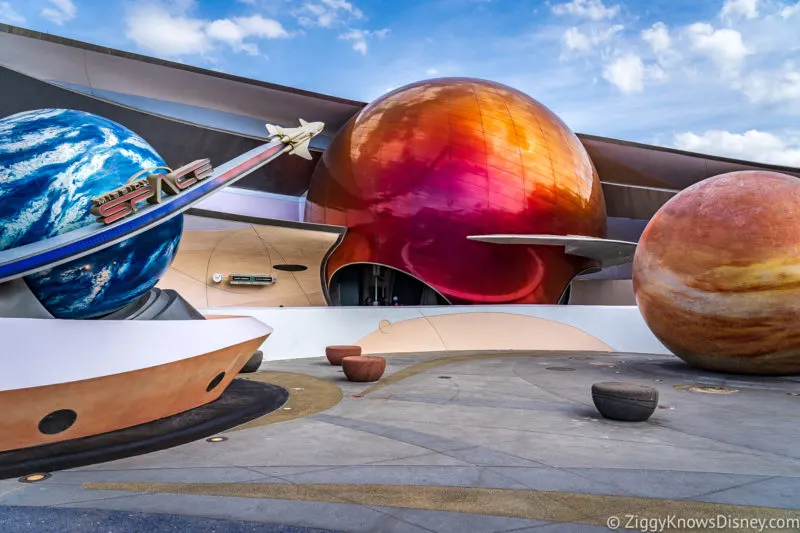 Depending on how much you enjoy thrills, this could be up toward the top of your rankings or down at the bottom. For us, Mission: SPACE is somewhere in the middle. The ride experience is for sure one of the most unique in Disney World as you are loaded into a space shuttle and it simulates what it feels like to space travel.
The G-forces and sensations it gives you are unreal, but the story is not done very well and the interactivity is basically non-existent. This could be much better with a few changes.
41. Kali River Rapids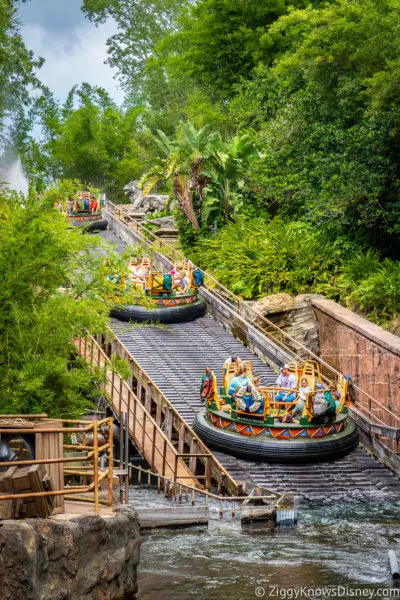 Kali River Rapids is a fun ride, but it's very disappointing and doesn't live up to its high potential. It starts off with one of the coolest and most detailed ride queues in Disney World, and that really makes you think you are in for something special.
Unfortunately, that is not the case. Sure the big drop is a lot of fun, but the whole ride is so short and it doesn't do a great job in story-telling either. We still recommend doing it, but taper your expectations.
40. Gran Fiesta Tour Starring The Three Caballeros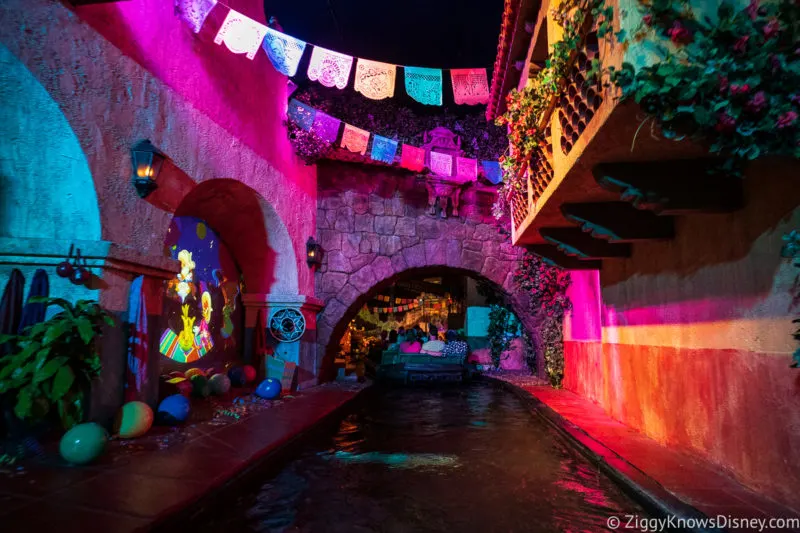 The Gran Fiesta Tour is a simple boat ride through the pyramid in the Mexico pavilion in EPCOT. It takes you on a journey with Panchito Pistoles and José Carioca in search of Donald Duck. There are no thrills here and the special effects are low-tech, but it is a relaxing ride that lets you soak up some of the Mexican culture.
We wouldn't be surprised if this is eventually replaced by something Coco-themed, but until then we'll keep enjoying this EPCOT classic in-between laps around World Showcase during the next festival.
39. The Hall of Presidents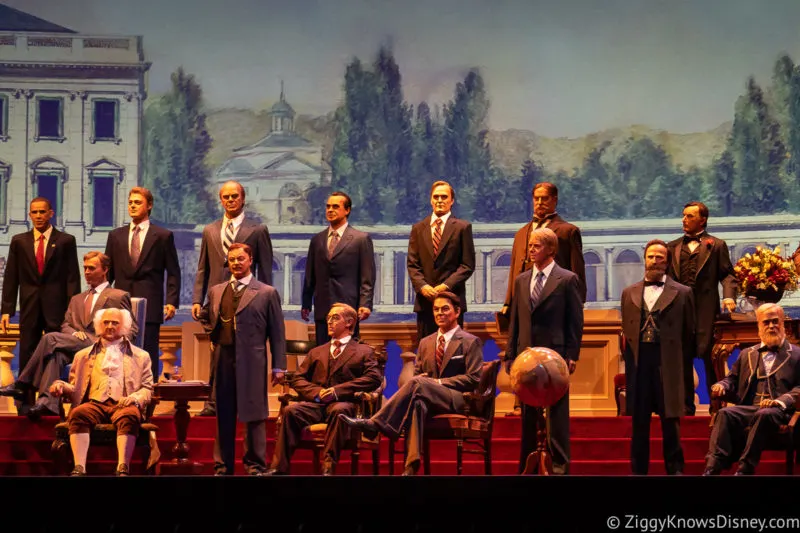 If you are a fan of American history, The Hall of Presidents is for you. This attraction has animatronic figures for each president in United States history and is an impressive display seen together.
This one goes way back and continues to be an incredible feat by Walt Disney Imagineering and it doesn't get nearly the love it deserves. It's far more interesting than its reputation leads you to believe and definitely worth doing.
38. Under the Sea ~ Journey of The Little Mermaid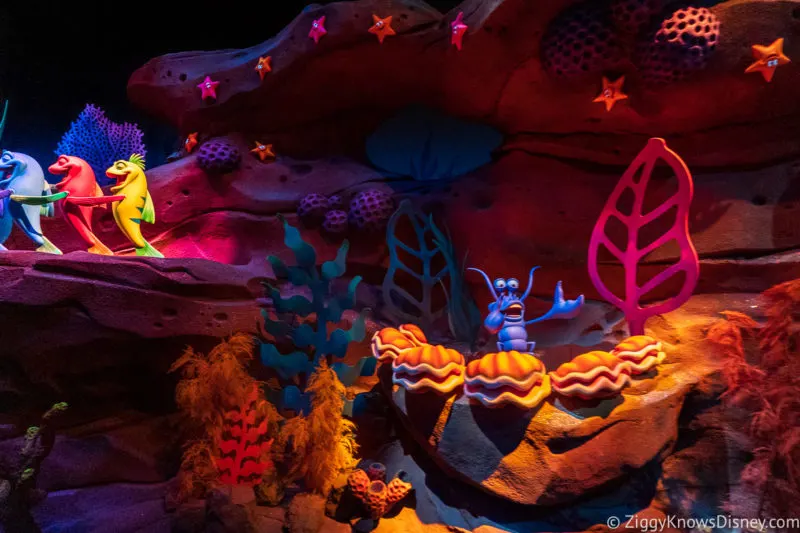 This is a basic Disney dark ride based on characters from the Disney animated film, The Little Mermaid. It's essentially a re-telling of the film in a shortened version and the main plot points in the story are shown.
This is one of the newer dark rides at the Magic Kingdom and overall it's a pretty good ride. There are some cheesy moments and some, where they could have spent a little more to go the extra mile to take it to the next level. We love the queue and with a few tweaks and imagination, this ride would move up our rankings.
37. Walt Disney World Railroad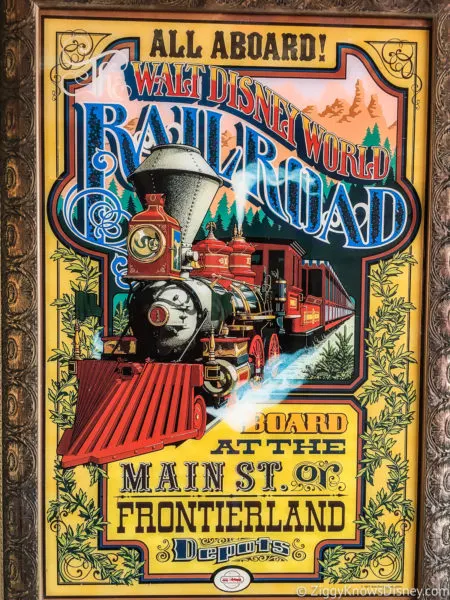 It only feels right that there is a ride in the Magic Kingdom based on Walt Disney's own personal obsession, trains. The Walt Disney World Railroad takes you on a leisurely tour around the outside edges of the park, passing through almost every land on the way.
While not as good as the Disneyland Railroad, we still find the East Coast version highly entertaining and it gives you a connection with the man who was responsible for bringing theme parks to life.
36. Monsters Inc. Laugh Floor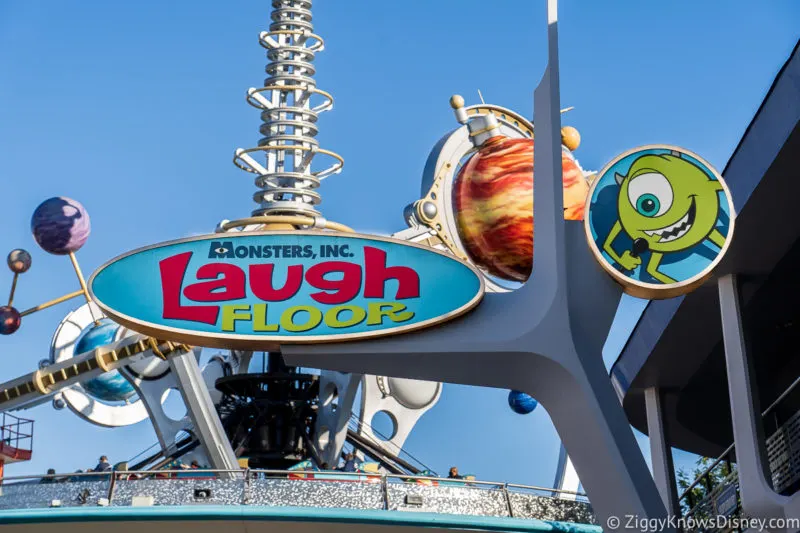 The idea behind Monsters Inc. Laugh Floor is pure genius. Using a unique screen-based technology, monsters interact with guests in the audience, in a hilarious comedy show that is completely different every time.
If the audience doesn't participate it can be hit-or-miss, but we find that more times than not the show is "on" and very entertaining.
35. Na'vi River Journey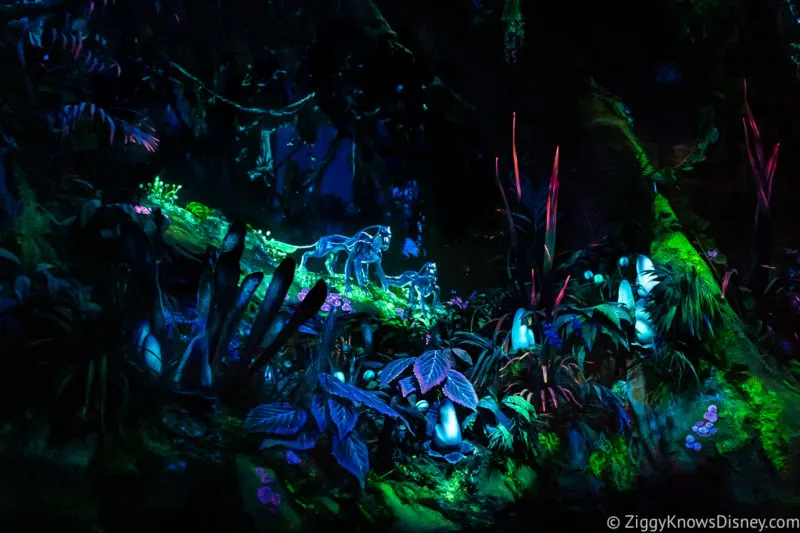 The Na'vi River Journey is a slow-moving boat ride in Pandora The World of Avatar. We really like this attraction and think it has an incredible environment inside the bioluminescent forest and some of the coolest special effects of any ride. The Shaman of Songs is one of the most impressive animatronic figures anywhere in the world.
Unfortunately, it falls just short for us of what it could have been. It's too short, there is no story, and there is no real point in the ride that really grabs you and pulls you in. It ranks in the middle of the pack for us and could have been much better.
34. "it's a small world"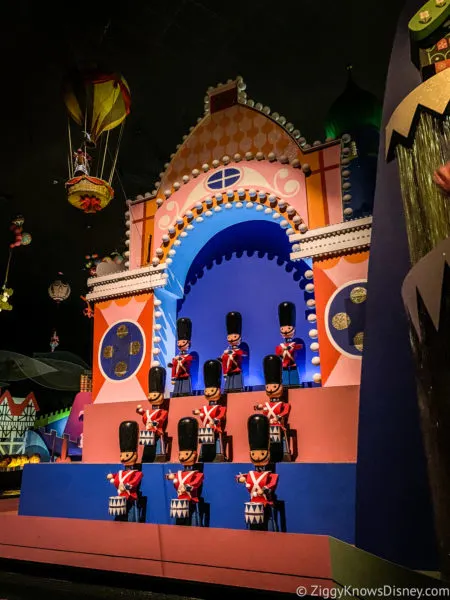 Love it or hate it, you knew "it's a small world was coming up somewhere on our list. We ranked it this high because however much you don't like it, you can appreciate its importance in the history of Disney rides and the incredible undertaking that went into creating it. That alone makes it one of the top rides.
We think somewhere secretly inside you actually like it, or at least you'll be singing the song for the rest of the day after riding it.
33. Country Bear Jamboree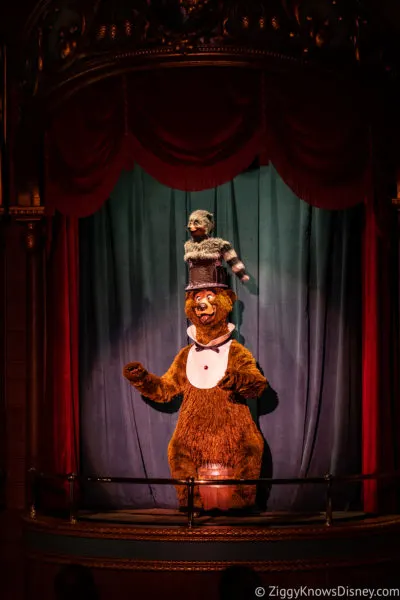 A lot of people find the Country Bear Jamboree old-fashioned and boring, and that's ok, there are flat-out bad opinions out there and we accept that. We find the show extremely witty, clever, and just a downright fun time.
We'd be ok with it getting an upgrade if done tastefully as it's one of the most iconic shows at Disney World. If you are in the mood for a nostalgic Disney attraction, look no further, the Country Bear Jamboree is for you.
32. Frozen Ever After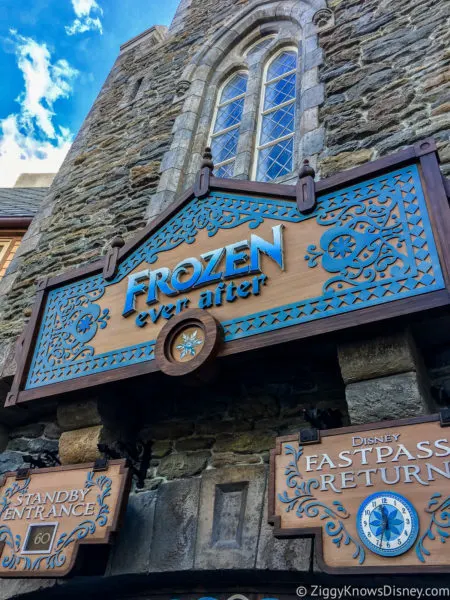 Frozen Ever After is located in EPCOT's Norway pavilion and takes over the space formerly belonging to the Maelstrom ride. It's been done over with a "Frozen" theme and features your favorite characters like Anna, Else, Olaf, Sven, and more.
We like the special effects here and think Imagineers did a very good job with the limited space given, and the animatronic figures are very impressive. We would have preferred a total overhaul of the ride system as Frozen Ever After uses the existing one, but it's still a fun ride that fans of the film will love.
31. Star Tours – The Adventures Continue
This is the original Star Wars motion simulator and a ride that George Lucas himself actually had a hand in designing. It features randomized missions from all the Star Wars films and puts you right in the middle of the action.
The actual missions and ride experience is arguably better than Millennium Falcon Smugglers Run, though the queue and pre-show aren't quite to that level leaving us to rank Star Tours slightly below it. It does stand the test of time though and remains one of the most popular rides at Disney World.
30. Muppet*Vision 3D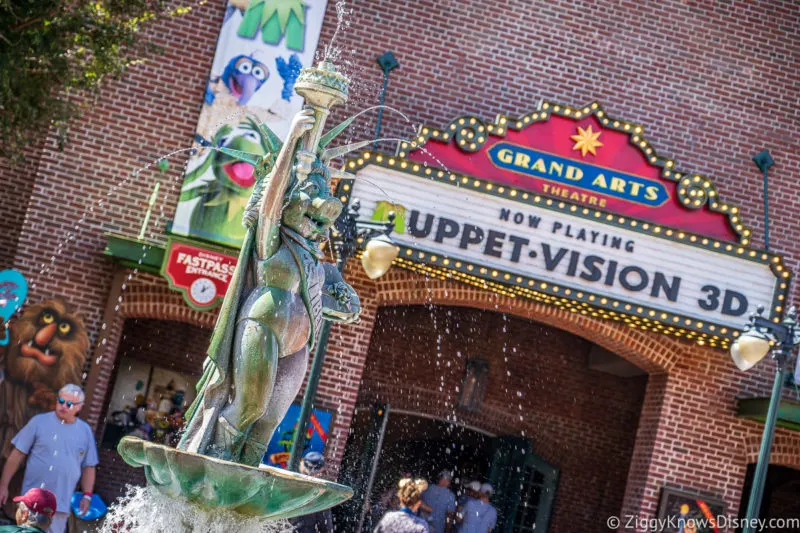 Join Kermit the Frog, Miss Piggy, and the rest of the Muppet gang in their latest innovation: "Muppet*Vision." It's a 3D show and any fan of the franchise will feel right at home with their classic humor.
The attraction has been around since 1991 and it does feel a little dated (see the outfits on the Disney World guests in the final scene) but we still get a kick out of it and laugh throughout the whole show.
We wish it got more love from younger park-goers because this show is genius and a true masterpiece of creator Jim Henson.
29. Remy's Ratatouille Adventure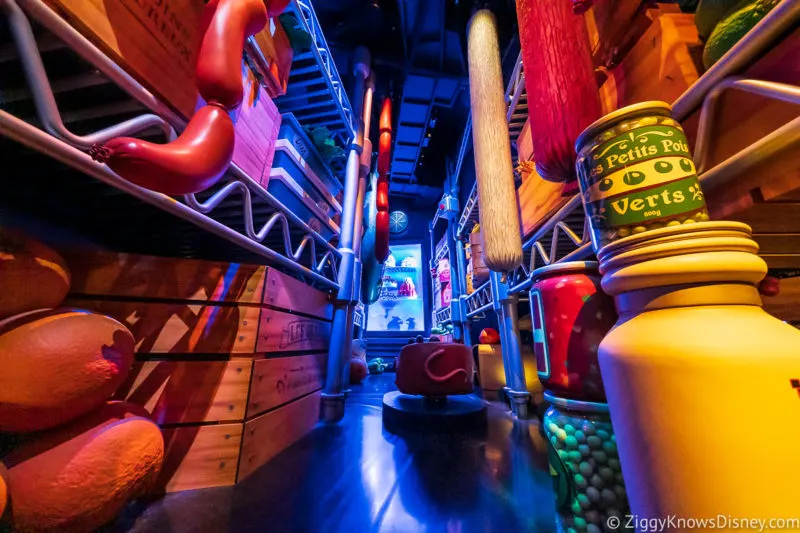 EPCOT needed to get some more kid-friendly rides in the park, and Remy's Ratatouille Adventure is the newest one. This is the headliner attraction of the new France pavilion expansion, and guests are led through the beautiful square, past a towering golden Remy fountain on their way to the entrance.
The ride itself is a clone of the version in Walt Disney Studios Park at the Disneyland Paris Resort. The trackless ride system and cute rat cars are the same and only the ride queue is different. We wish Imagineers improved on the Paris version and got around to fixing its flaws, alas, that is not the case.
Don't get us wrong, this is a fun ride and if you are going with kids or fans of the Ratatouille film, they will love it. To us, it seems like they underperformed slightly here, and we prefer Mickey & Minnie's Runaway Railway which is a similar experience but done a bit better.
28. Living with the Land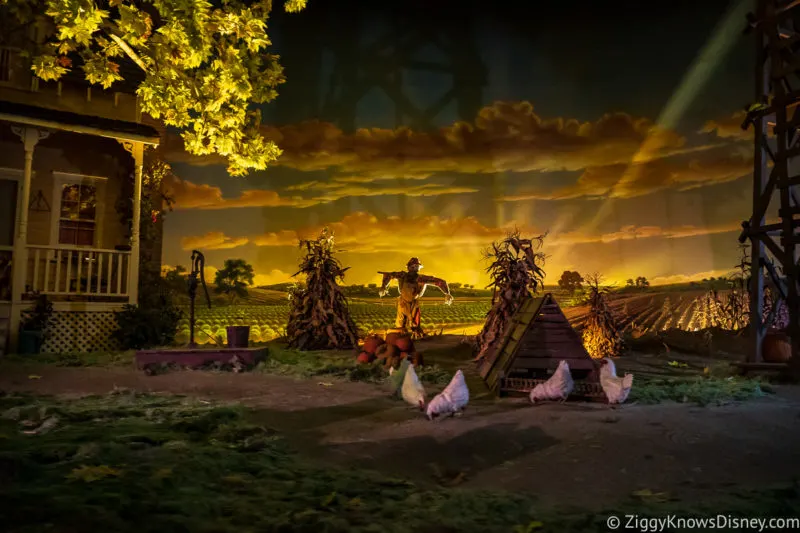 Living with the Land is a slow-moving boat ride in EPCOT and a great example of the park's "edutainment" mission statement. It explains the balance the human race has with our planet and how we are coming up with new and more efficient ways of cultivating plant life.
It isn't the most exciting ride and there are no big drops or fast turns, but we don't care. It features a real working greenhouse that supplies some of EPCOT's yearly festivals and shows off cutting-edge horticulture techniques. If that sounds boring then so be it. We find Living with the Land a fascinating look into science and entertainment put together.
27. Jungle Cruise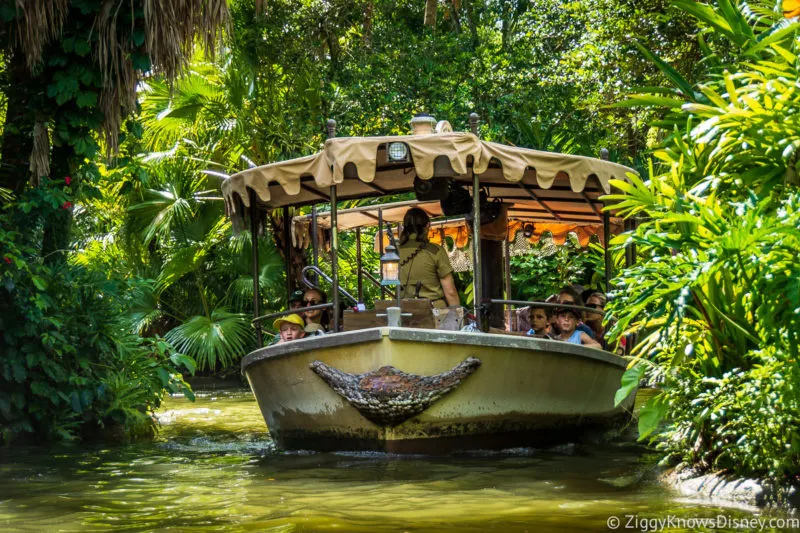 The Jungle Cruise is a classic Disney attraction that goes all the way back to the opening of Disneyland in 1955. It takes you on a trip through some of the world's most famous jungles where you see dozens of animatronic animals like elephants, crocodiles, lions, gorillas, and more.
While the animals are cool, the real show here is the skippers driving the boats. Sure the one-liners and jokes are corny, but you know you can't help but laugh anyway. If you get a good captain, this is one of the best experiences at Disney World.
The Jungle Cruise has stood the test of time and the variations in the ride each time make it extremely entertaining and a can't-miss.
26. Mickey & Minnie's Runaway Railway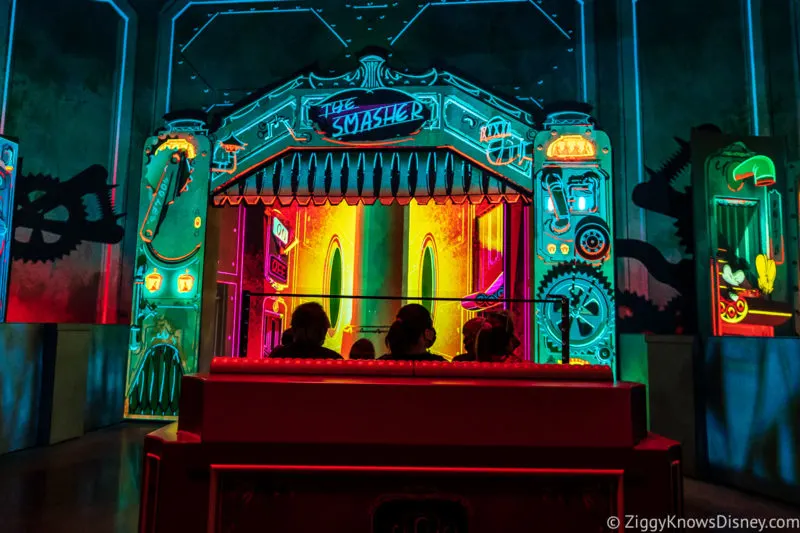 Mickey and Minnie's Runaway Railway is one of the newest attractions at Walt Disney World and might move up a few spots as time goes on. It's an interesting ride because it uses some breaking-edge technology to make everything happen.
First, it has trackless vehicles which make the ride very unpredictable not being able to know where you are going next. It also utilizes a new projection mapping technology that fills what are essentially empty rooms, bringing them to life and being able to change scenes at the drop of a hat.
While the new technology is really cool, we like to see more physical show scenes in rides that could use projection mapping to supplement what's already there. That said, it's still a great ride and one of the overall most "fun" ones at Disney World.
25. It's Tough to be a Bug!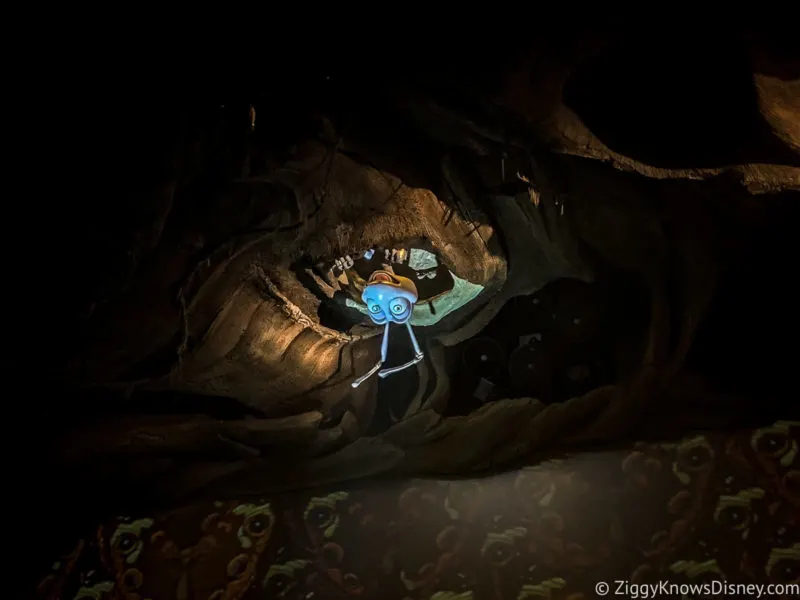 It's Tough to Be a Bug is a 3D show located underneath the Tree of Life and features characters from the Disney-Pixar "A Bug's Life" franchise. Spiders, ants, stinkbugs, dung beetles, and dozens of other insects take the stage and help show humans what it's like from their perspective.
The show is full of funny moments and a few surprising gags that will have you on the edge of your seat. Kids will love this show and it's a way to introduce Disney characters without making it feel forced or out of place.
We love watching the animal carvings on the tree outside and the theater itself is in a really cool location. Definitely a must-do for all age groups.
24. Walt Disney's Carousel of Progress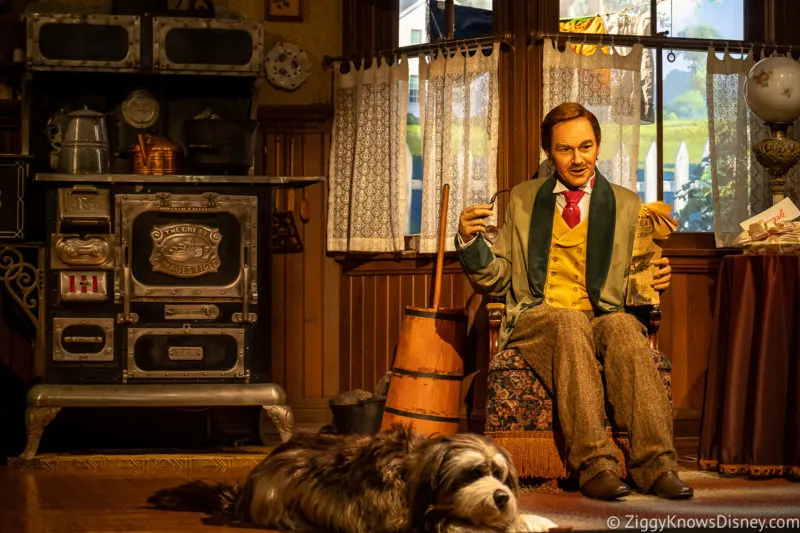 The Carousel of Progress is often used for a 20-minute nap and continues to be one of the most underappreciated attractions in Walt Disney World. This classic ride is taken from the 1964 New York World's Fair and is one of the only rides left that Walt Disney himself had a part in designing.
The attraction is filled with memorable scenes following an American audio-animatronic family from the early 1900s up until our modern day. The jokes are corny, and the last scene needs an upgrade, but it still holds one of the highest nostalgia factors of any ride and is a must-do for all guests.
23. DINOSAUR
DINOSAUR is a dark ride at the Animal Kingdom that brings you back to the time when these majestic beasts roamed the Earth. It's a motion-simulator ride, very similar to Indiana Jones Adventure at Disneyland.
This ride is definitely not boring. There are twists and turns, and loud sound effects, most of which happen in the dark. The animatronic dinosaurs are pretty impressive and kids will love them.
Disney pulls off these ambitious show scenes, making you think you've traveled back to the pre-historic period. It's still one of Disney World's best, just be aware the loud noises might be too much for young children.
"Best of the Best" Group
22. Seven Dwarfs Mine Train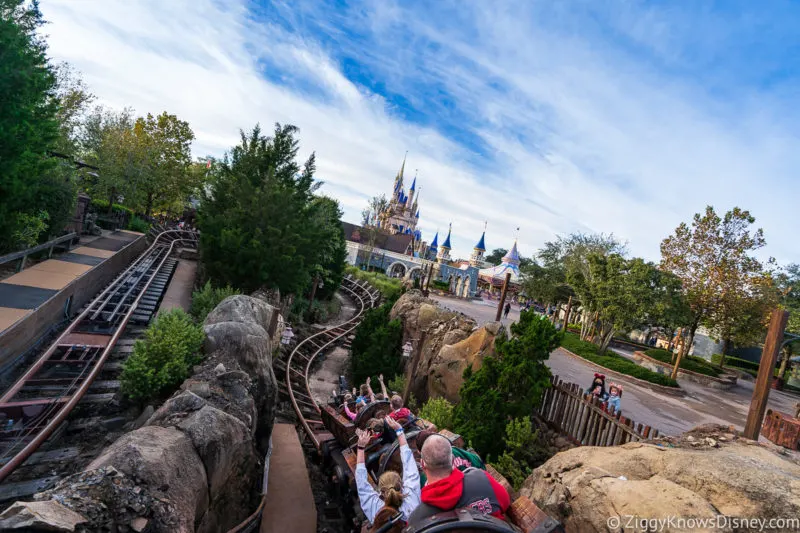 I had a hard time separating the next three rides. They are all roller coasters and to me, it's really splitting hairs so I went with my own personal favorites. Seven Dwarfs Mine Train is a great attraction, in fact, it's the first ride in our "Best-of-the-Best" category.
The interactive queue is great, the storytelling elements are wonderful, and it has some of the most impressive in-ride show scenes of any ride. The reason we put it just behind the next two coasters is that it's a little too tame for us and it's really short. It's a fun ride, but thrill-seekers won't get much from it.
21. Slinky Dog Dash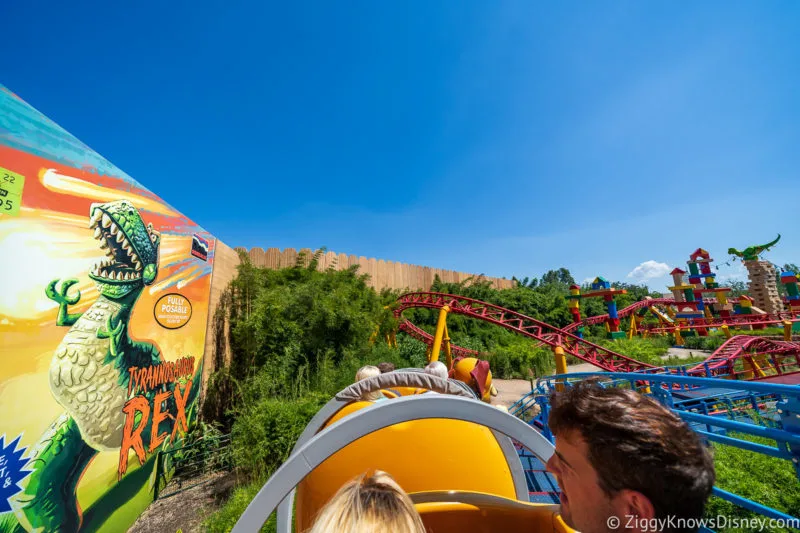 Slinky Dog Dash is undoubtedly one of the most popular rides at Walt Disney World, and long lines start the minute Hollywood Studios opens up. While not the most thrilling ride, the thrills sneak up on your and it's more intense than you think before riding.
The roller coaster trains are very large, comfortable, and the whole ride is incredibly smooth. We especially love riding Slinky Dog Dash at night, a very underrated experience and much better than during the day.
We wish it included more detailed show scenes and that it was a bit longer, but overall it's one of our favorites.
20. Rock 'n' Roller Coaster Starring Aerosmith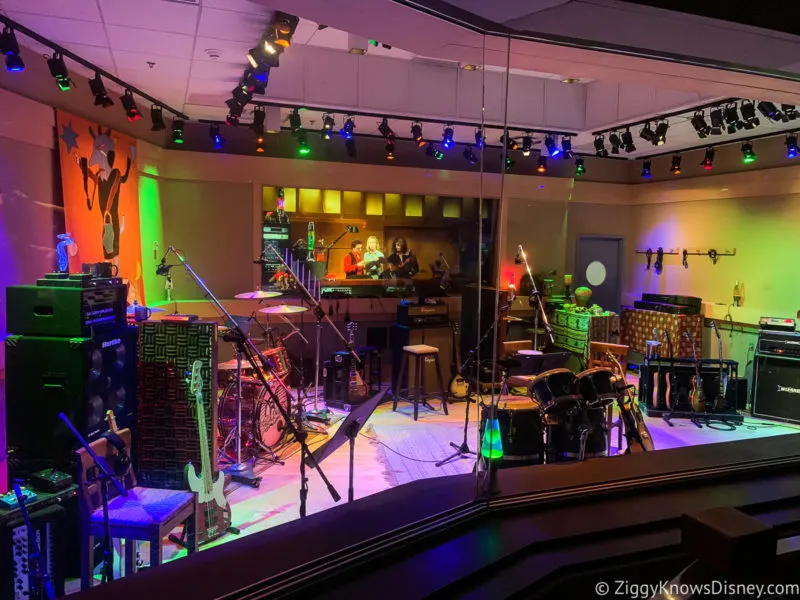 Rock 'n' Roller Coaster is 100% thrills, high speeds, and just a plain, rocking good time! Guests load into a super-stretch limo with backstage passes to an Aerosmith concert but run into traffic on the way which turns out to be no problem whatsoever.
Call us suckers, but jamming out to "Love in an Elevator" while going through a corkscrew loop is one of the coolest Disney World moments we can think of. We bumped it just above Slinky Dog Dash for this reason alone, even if Slinky might be the overall better coaster.
The only reason we don't rank this higher is that it's really short and it's often not worth the long wait time. Still, we love this ride and so will any thrill-seeker.
19. Millennium Falcon: Smugglers Run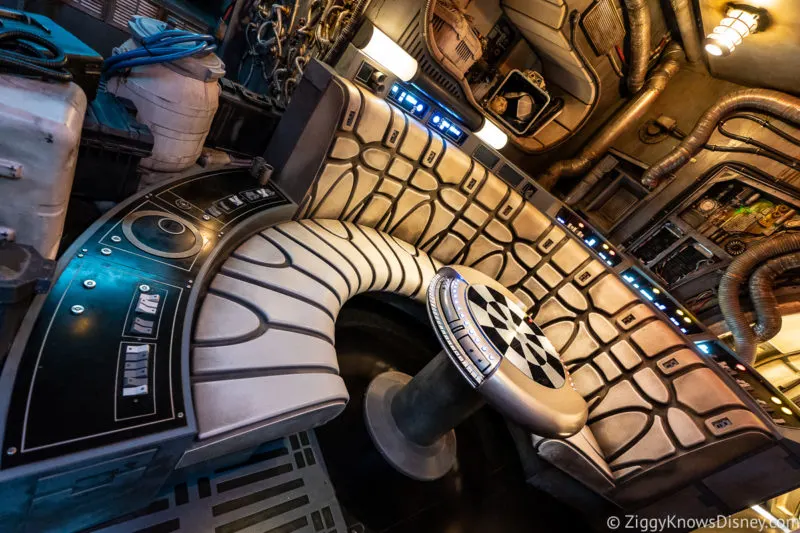 We struggled with where to put Millennium Falcon: Smugglers Run and we settled here in the 20-ish range. The reason we don't put it up higher is that it's actually the queue that is the star and it outshines the actual ride experience.
This is all about the build-up to getting on board the iconic Star Wars ship and then when you finally step inside, it's like a dream come true. The details here are unbelievable, and it really feels like you are walking the halls of the falcon.
The ride experience is cool, and we like the idea of guests taking part, but the flying system is clumsy, and jobs other than pilot are pretty boring. It also could use multiple missions to give it more re-rideability. It's still one of the best attractions, however, it disappoints slightly from what it could have been.
18. Peter Pan's Flight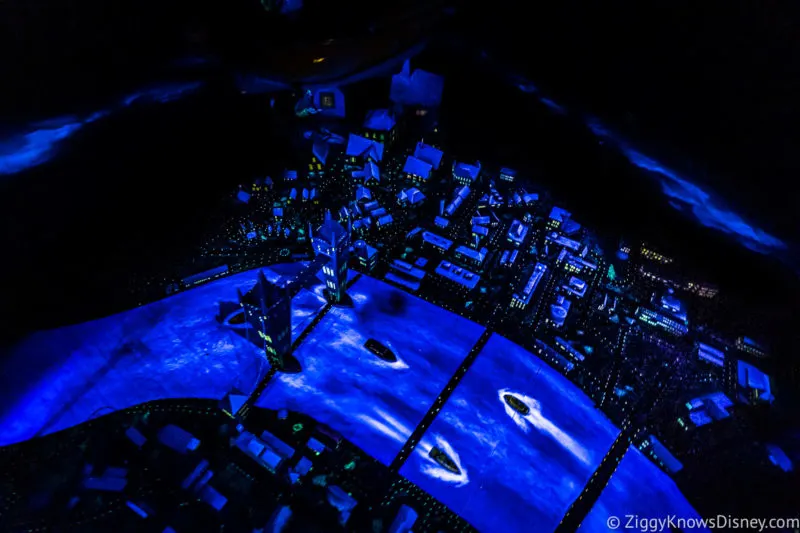 This is the quintessential Fantasyland ride and one of the most popular in the Magic Kingdom. When you think about classic Disney dark rides, Peter Pan's Flight has to be at the top of the list. It's just plain iconic.
The beauty of this attraction is in its ride system, an overhead track making it appear as if you are flying over the streets of London and then Neverland. All the Peter Pan characters are in here for fans of the film. Yes, it needs some updating to make it even more incredible, but for an attraction based on a ride system from 1955, it still is a must-do ride at Disney World today.
17. The American Adventure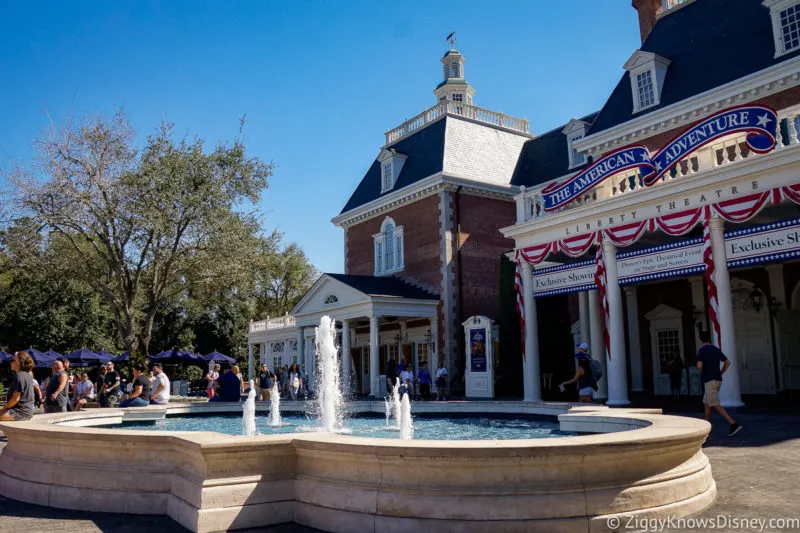 I can hear it already…"Great Ziggy, another boring attraction for us." While many would disagree and our own family members enjoy The American Adventure as a great nap time opportunity, we find it to be one of the most gripping and interesting shows in any Disney theme park.
In a nutshell, it's a brief look into the most important moments in American history, done with a mix of video and elaborate audio-animatronic sets which are extremely impressive.
The American Adventure has stood the test of time and remains one of Walt Disney Imagineering's greatest feats and one of its top attractions.
16. Tomorrowland Transit Authority PeopleMover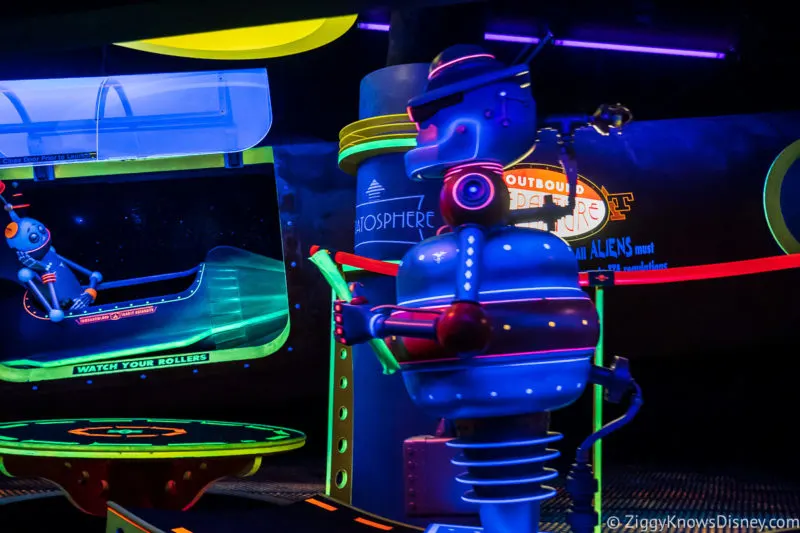 Don't judge us, but we can't get enough of the PeopleMover. From the outside, it may seem like a "boring ride." It isn't fast, there are no sharp curves or loops, but that doesn't really matter, it's beautiful in its own way and needs to be appreciated for what it is.
The PeopleMover was designed as a first ride and tour of Tomorrowland, giving guests a glimpse of what's to come. We love riding it as a way to sit back, relax and do some of the best people-watching and views at the Magic Kingdom.
It's especially awesome at night, as the last ride before going home since there are no crowds and you can just walk right on. The opportunity to see the Progress City model and go inside Space Mountain are gravy!
15. Test Track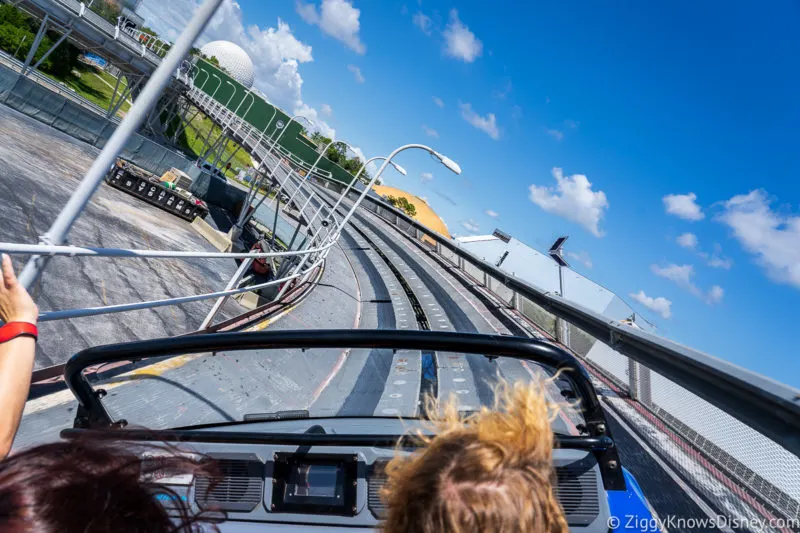 Test Track is a thrill ride taking you to speeds of over 60+ mph, the fastest in Walt Disney World. The idea is to show you what goes into designing a testing a car and it is somewhat educational, in line with EPCOT's original mission statement.
The pre-show includes an interactive area where you design your own car, before then taking it out for a rigorous performance test. This would be much more interesting if the design actually had some consequence on how the test actually came out.
If we were talking about the original version of Test Track, it would rank even higher on our list, though this one is still one of Disney World's best rides without a doubt.
14. Toy Story Mania!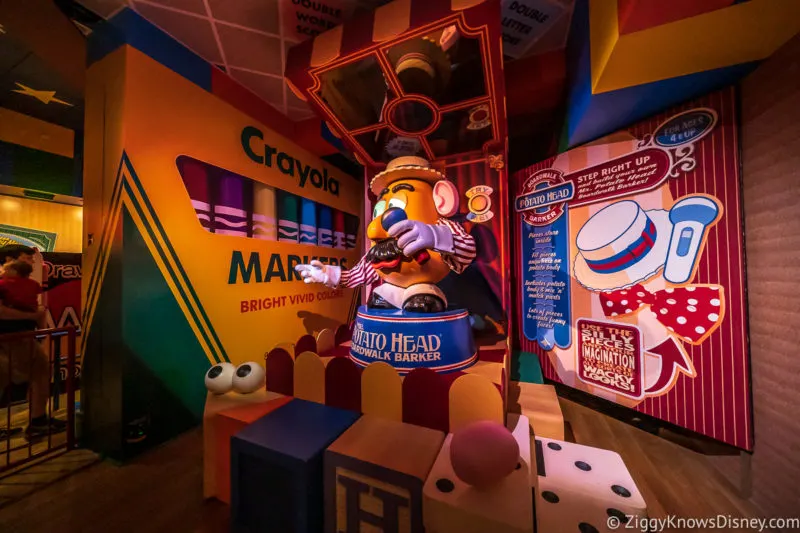 Toy Story Mania is basically a hybrid ride and 4D video game, all put together in one shiny package with Toy Story characters. We have to admit, this is our guilty pleasure of Disney World rides, and we go multiple times during every visit hoping to beat our high score.
The nice thing about it is that it has an easy learning curve, and even guests with no video game experience will still have a ball. It also gets the competitive juices flowing in the family (The loser pays for Mickey Ice Cream bars in our family!)
Some think that it's overrated, but we can think of few rides that have such re-rideability as Toy Story Mania! Even though you will no doubt have an arm cramp after riding, it's well worth the pain and you'll find yourself going on again and again.
13. The Haunted Mansion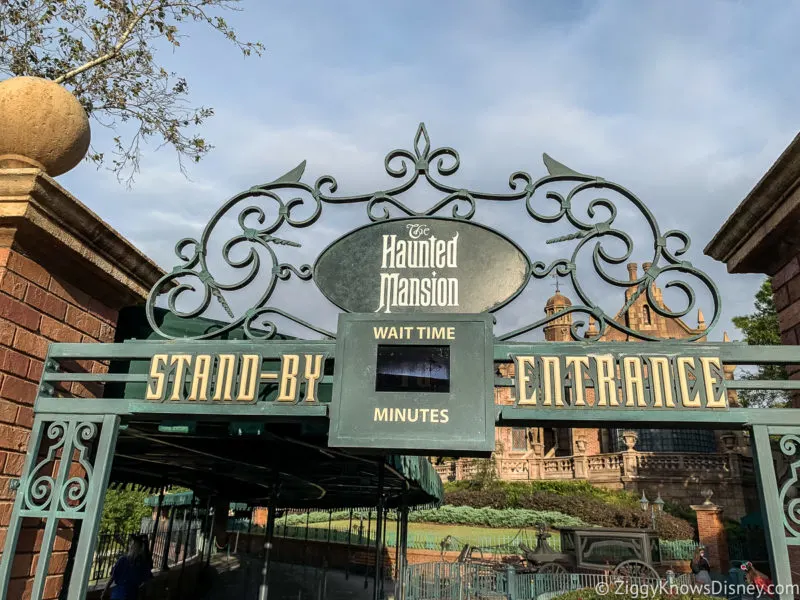 The Haunted Mansion is no doubt one of the most popular rides in Disney World and has a faithful following. This slow-moving dark ride is one of the crowning achievements of Walt Disney Imagineering and uses tricks that still amaze guests today.
The Stretching Room is one of the coolest effects in any Disney ride, and this is only one of the dozens of effects you'll see. It uses a good mix of scary effects, yet at the same time, it uses silly gags to keep it light and fun.
There are an endless amount of theories and books written about the ride, attesting to its iconic status. There is no doubt this is one of the most complex and intricate rides ever created.
12. Big Thunder Mountain Railroad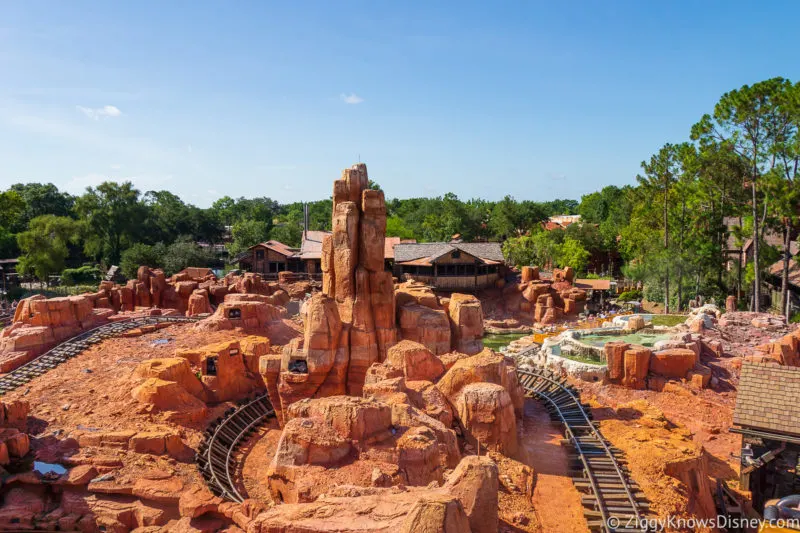 We had a hard time deciding between Big Thunder Mountain and our next coaster since they are both such classic attractions. We went with Big Thunder Mountain here, but the difference is negligible.
Is there anything not to like about a runaway mine train in the Old Wild West that takes you through caverns and an abandoned mining camp? It's not a scary coaster and is pretty tame compared to some, but it's all about the theming here, the stunning visuals, and the overall experience.
For the best experience, ride it at night during the fireworks show. You'll never forget it because it's "the wildest ride in the wilderness!"
11. Space Mountain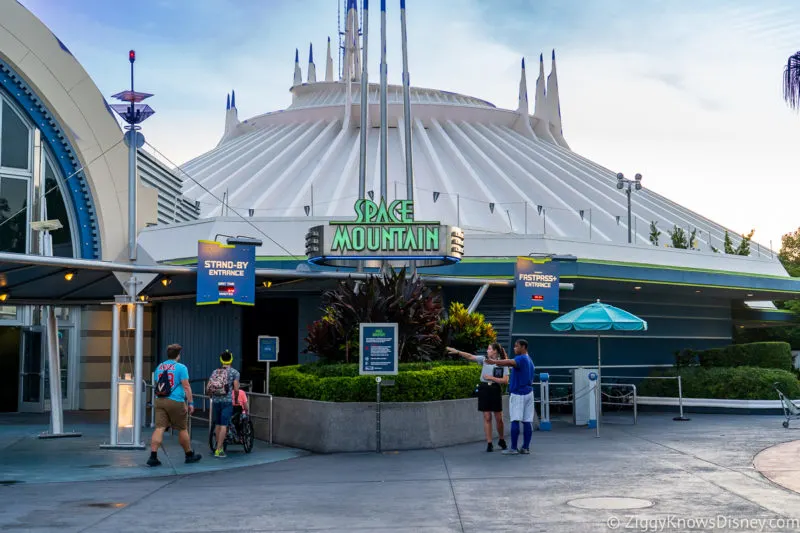 Space Mountain was the first real thrill ride at Walt Disney World and remains an icon of the resort down to today. Through the eyes of a child, this is the absolute coolest ride. The whole roller coaster is in the dark and you can barely tell when the next turn or drop is coming.
The space theme in the queue and after-show area is awesome, the special effects are great, and the nostalgia factor is undeniable.
Sure it's rickety, uncomfortable, and makes your head feel like a milkshake when you get off, but we still can't help but love Space Mountain. We prefer the Disneyland version, but Space Mountain is still a classic.
10. TRON Lightcycle Run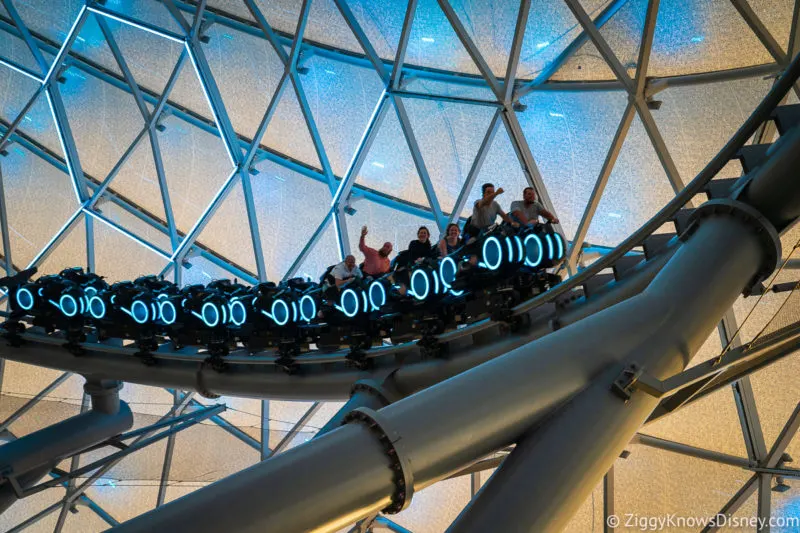 TRON Lightcycle Run is the newest ride and roller coaster, but it's not surprising that it made our top 10. Think of it as a more updated Space Mountain. It's definitely the most thrilling ride in the Magic Kingdom, and probably number 2 behind the Rock 'n' Roller coaster in sheer thrill factor.
Not only is it the fastest roller coaster that Disney Imagineering has ever designed, but it's a blast to ride. The ride vehicle is totally new and instead of sitting like a regular coaster, you are riding something similar to a motorbike which gives you an incredible feeling of freedom, almost like you are flying.
What really seals the deal for us though is the incredible atmosphere in and around the attraction. Guests are launched onto The Grid which starts in the Upload Conduit (the huge canopy) outside. It lights up all colors and uses a myriad of special effects as guests whizz by.
Our only knock on TRON is that it's really short (under 2 minutes long), otherwise we might bump it up even a couple more spots on our list.
9. Spaceship Earth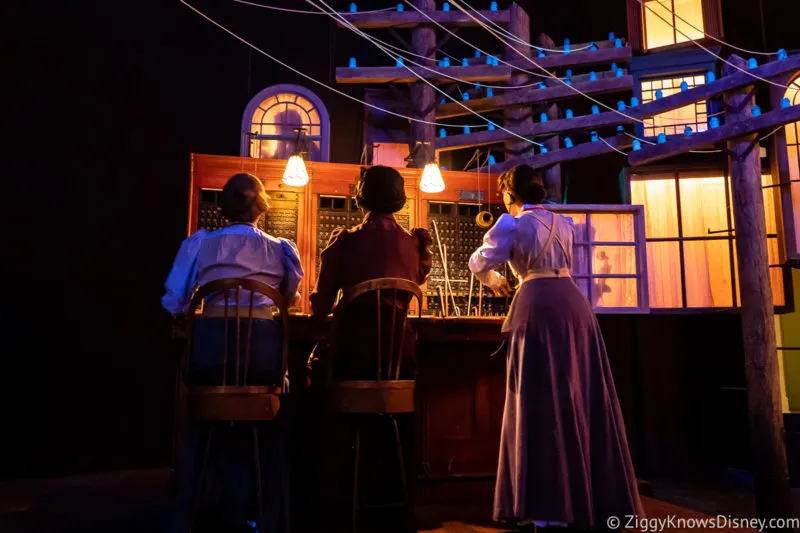 Spaceship Earth the ride is located in the iconic geosphere dome of the same name. It's a classic, slow-moving dark ride that takes you on a trip through time to see the evolution and history of communication and the human race.
It has dozens of audio-animatronics and some of our all-time favorite show scenes in any Disney ride. Just the fact they could put all this into a wonder of engineering is amazing in itself.
Even though it is a bit outdated and could use some upgrades, this is one of the only remaining opening day attractions at EPCOT, and it still holds true to the park's original mission statement. We cannot visit EPCOT without going on Spaceship Earth and neither should you.
8. Soarin' Around the World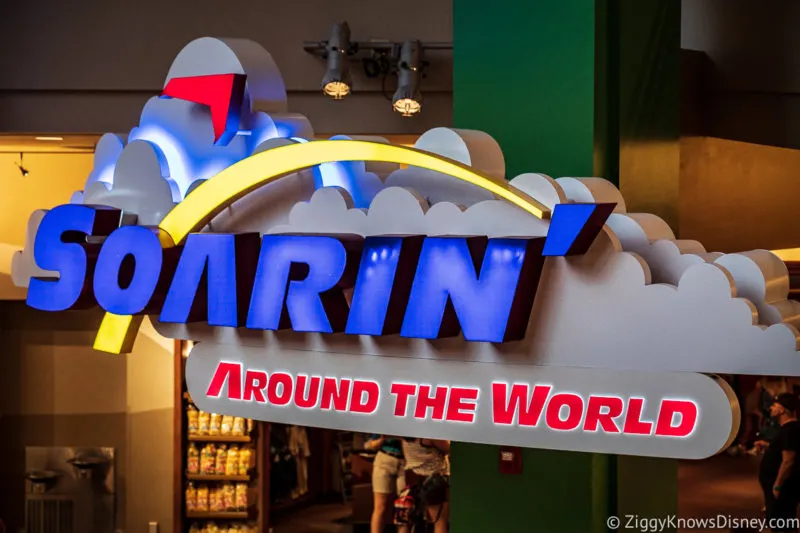 Soarin' Around the World is no doubt EPCOT's best attraction and right near the top in all of Walt Disney World. It's a flight motion simulator and takes you on a hang-gliding tour to some of the most iconic locations on planet Earth.
Yes, the CGI effects are overdone, but the minor flaws that Soarin' has are easily made up for by the stunning visuals and epic soundtrack. The one-of-a-kind ride system is also one of Walt Disney Imagineering's best creations. To get you further immersed in the experience, unique scents from each location are added to the scenes, making it all the more real.
The best part is the flight simulation doesn't make you sick and just about anyone can ride without any problems. It has great re-rideability and even if you do it hundreds of times, it never gets old.
7. Guardians of the Galaxy: Cosmic Rewind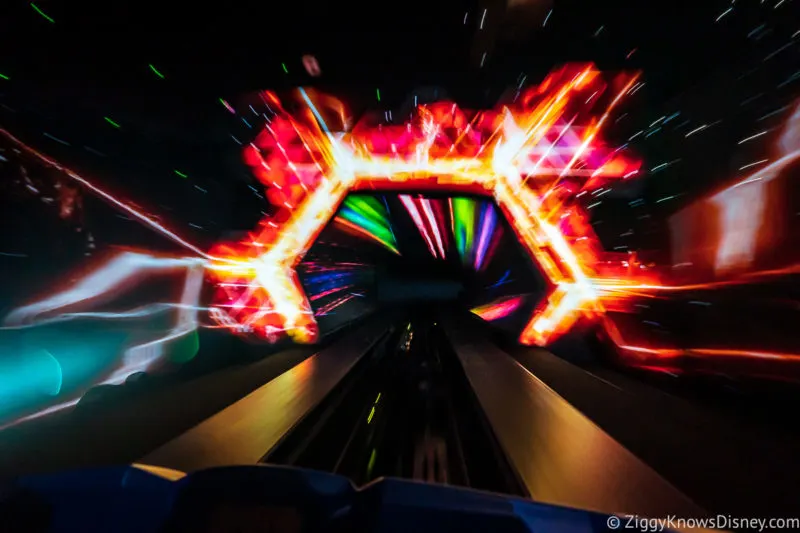 Even though this is one of the newest attractions in Walt Disney World, the Guardians of the Galaxy: Cosmic Rewind Roller Coaster is rising up our list and already made it into the top 10 which is quite a feat! It's also our second-favorite roller coaster only behind the next ride on our list.
What makes it so good? Think of this as a mix of Space Mountain and Rock 'n' Roller Coaster, taken to the next level.
Cosmic Rewind is a flat-out blast to ride, and we like practically everything about it. The ride system is ultra-smooth and we love the way that the cars rotate with the turns. Going around the corners makes it feel like you are gliding through space. In fact, it's probably the smoothest coaster we've ever been on.
We also LOVE the soundtrack for the ride. There are 6 different songs on the Awesome Mix Tape, so each time you ride it's like getting a totally different experience. All of them will have you bopping your head and singing along throughout the entire ride.
Cosmic Rewind delivers all the fun you would expect from the Guardians of the Galaxy theme, and from start to finish, there isn't a moment you won't have a smile plastered all over your face!
6. Expedition Everest – Legend of the Forbidden Mountain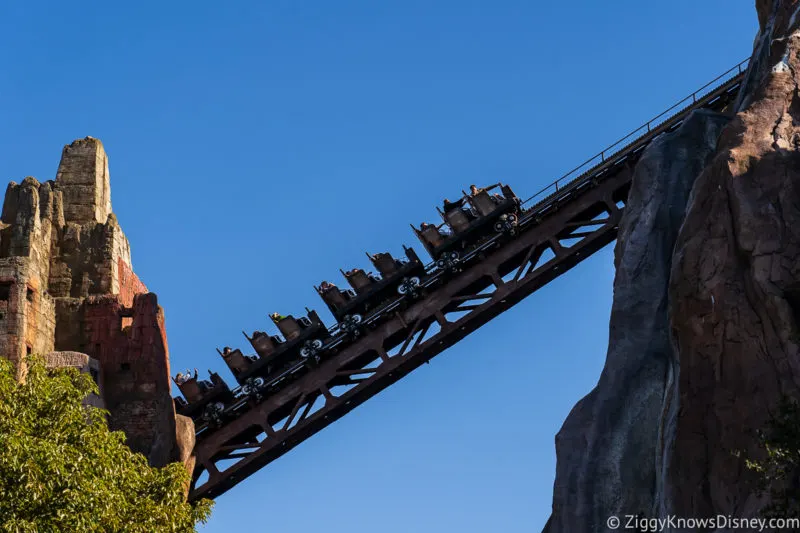 Expedition Everest is definitely at the top of the list of best roller coasters at Walt Disney World and one of the best in Florida. It may not be the tallest or the fastest, but its mix of gripping storytelling, anticipation, thrills, and suburb execution put it right near the top of the list.
Like any epic Disney ride, the experience starts in the queue, well before you board your train. You are on a hiking expedition in the Himalayas and the "base camp" shows off the Nepalese culture from the architecture, artifacts, and the legend of the mythical Yeti.
The ride itself is a steel coaster and is like an upgraded version of the Big Thunder Mountain coaster. It's incredibly smooth and though there are no loops or inversions, Everest has plenty of thrills with a backward drop going into a 250° turn at high speeds, and another 80ft forward drop.
While we wish the Yeti animatronic was fully functional, it still doesn't stop Expedition Everest from being one of the best coaster experiences you will ever have.
5. Kilimanjaro Safaris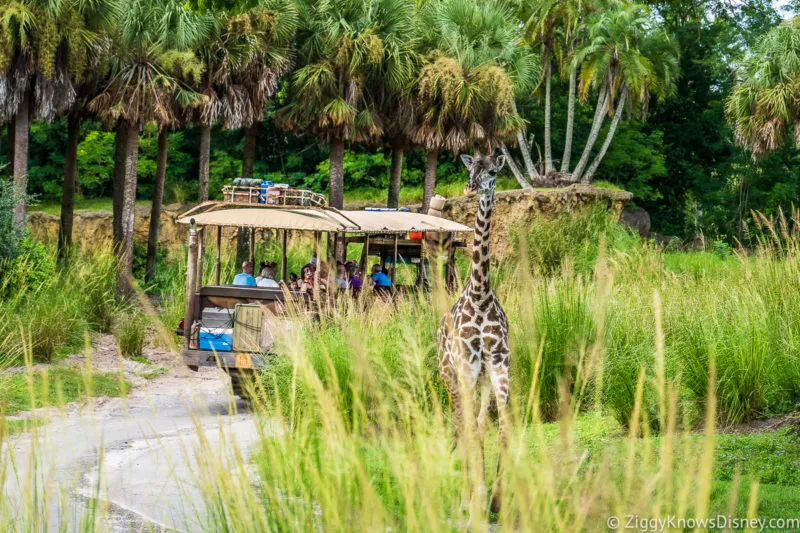 If you've ever wanted to go on a real African Safari, this is your chance! Kilimanjaro Safaris is as close to that experience as you will get and is a Disney World must-do ride.
To see animals is the reason you go to the Animal Kingdom after all, and there are dozens of species here to see. Lions, giraffes, zebras, hippos, rhinoceroses, elephants, and crocodiles are just some of the animals you'll run into. Some animals like the giraffes will come right up to your vehicle for a close-up.
The expert guides on the tour are also great at explaining all sorts of interesting facts about the animals and keep your attention the whole time. Kilimanjaro Safaris is like a living version of the Jungle Cruise and fulfills Walt Disney's dream of having an attraction where guests can see live animals up close.
This whole ride is done brilliantly and is one we can do over and over again without ever getting tired of it.
4. Pirates of the Caribbean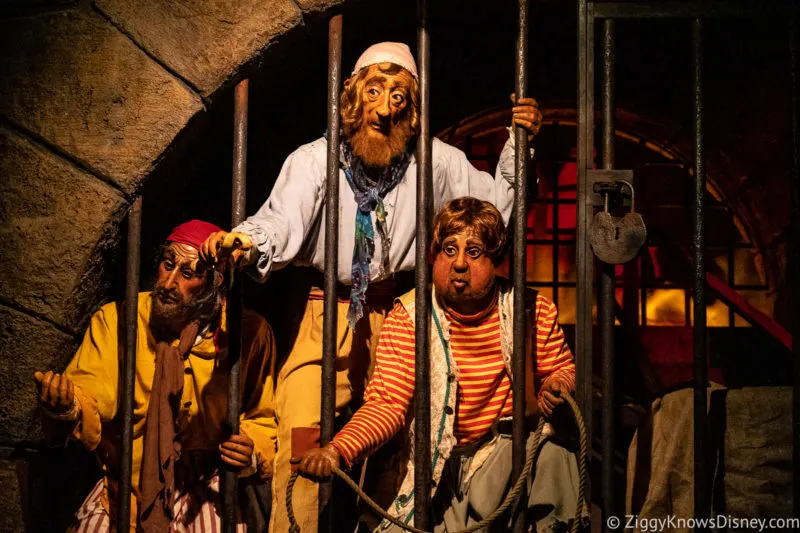 Pirates of the Caribbean is the quintessential Disney dark ride and a masterful job of storytelling. Even though this ride is decades old, it continues to captivate generations of guests over and over again.
There are dozens of audio-animatronic figures throughout the ride as it tells a swashbuckling story of pirates invading a port town somewhere in the Caribbean. It mixes adventure, fright, and comedic relief perfectly. It's so popular that it spawned a wildly successful film franchise.
Pirates is able to set the mood so well and the iconic music will be stuck in your head as you leave. Even though the Magic Kingdom version is the worst version of the ride worldwide, it still lands near the top of our list of best Disney World rides.
3. The Twilight Zone Tower of Terror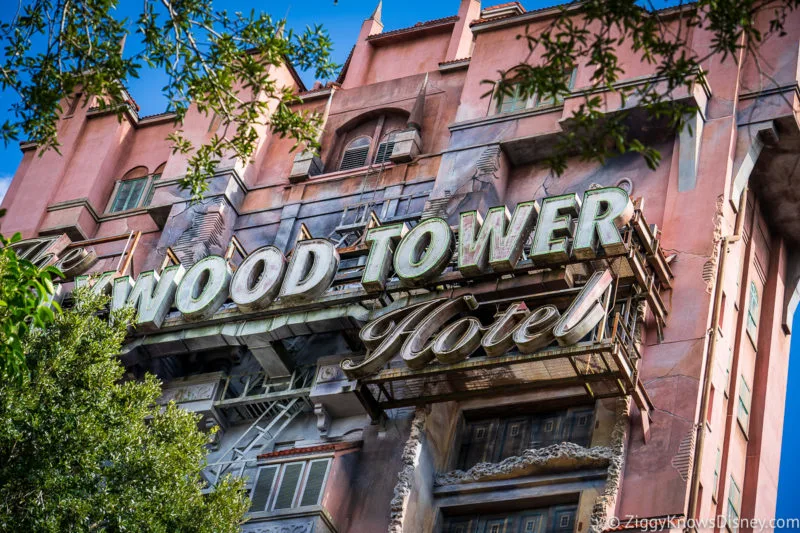 For pure thrill rides, The Twilight Zone Tower of Terror might be the best in Disney World. Disney Imagineering did everything right when designing this ride. The fact that from way down on the street you can see other guests plummeting 13 stories before you even get in the queue, sets the stage.
The extreme detail in every room of the queue is unmatched and helps create the eery and spooky mood. All of this makes the spectacular build-up almost unbearable. The "fourth dimension" sequence where your ride vehicle moves back and forth before the drop is great. The randomized drop sequence is also top-notch and you never know you you are going up or down.
The Tower of Terror is a Disney classic and a masterpiece in storytelling. As long as you aren't terrified of heights, you can't miss the Tower of Terror!
2. Avatar Flight of Passage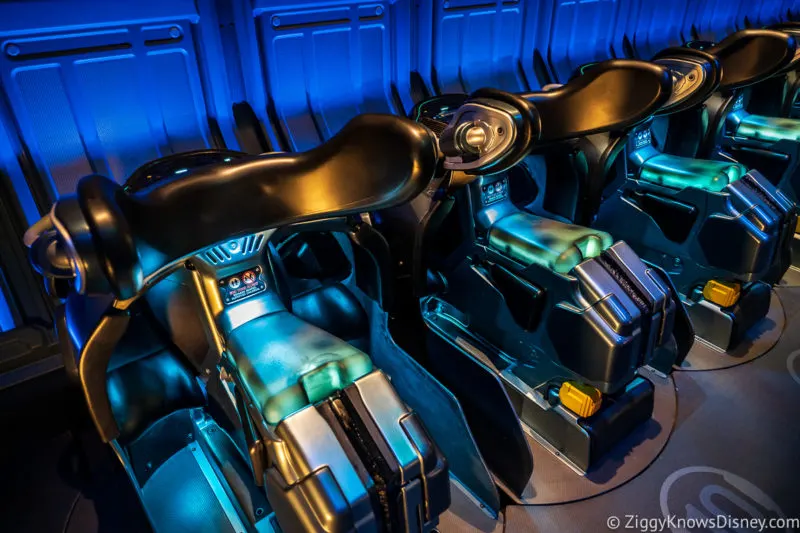 Deciding between the #1 and #2 rides was extremely difficult, but ultimately we decided to put Avatar Flight of Passage in second place. Up until only a couple of years ago, this was our top attraction at Disney World and many people do have it #1.
Flight of Passage is a 3D flight simulator ride and has everything you want. That description doesn't do it justice. It's like "Soarin' on steroids", and is truly a life-changing experience. It starts out with an amazing backstory and a great build-up to the attraction, taking you through perhaps the best ride queue in any park.
Did I mention you get to ride a dragon?? Well, really it's a banshee, but it's basically Pandora's version of a dragon. The details here are unbelievable and you can actually feel it breathing beneath you. The visuals are spectacular, the music is amazing, and you actually feel like you are flying!
The whole thing leaves you speechless and makes Flight of Passage right at the top of anyone's list. If you want to make the case this is the real best ride at Disney World, you won't get an argument from me.
1. Star Wars: Rise of the Resistance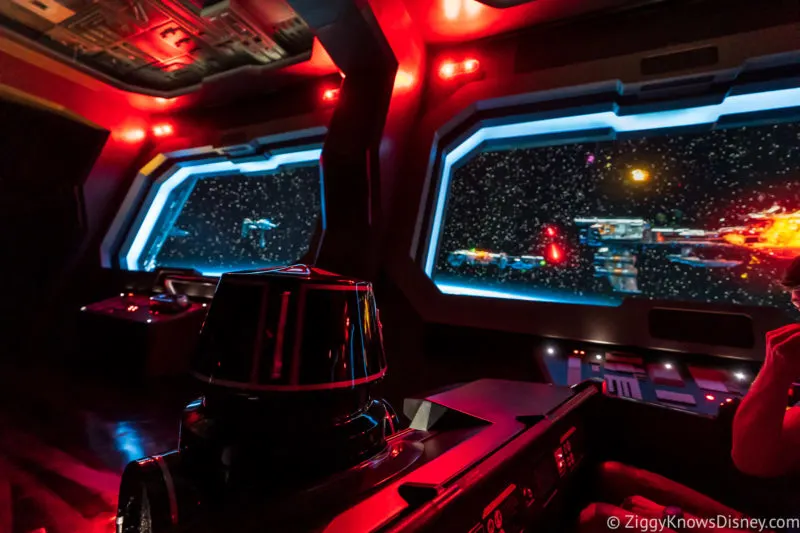 That means, the overall best ride at Walt Disney World is…Star Wars: Rise of the Resistance. Was there any doubt this is where we were going with the number one position? Some other lists don't have it as the best attraction just because it's relatively new. We don't find that to be a good excuse to deny Rise of the Resistance its rightful place at number 1.
Rise of the Resistance is more than just a ride, it's an entire experience. What makes it so special is its ability to wow you. It's an 18-minute adventure that is almost more like being in a film than on a theme park attraction.
It's the most advanced and ambitious ride ever built with gigantic show scenes that are flat-out mind-blowing. I've never had a reaction like that to a ride before and it's something that must be experienced first-hand.
The only negative is that the ride at times has technical problems due to its extremely ambitious design. It has so many moving parts that at times not all of them are working perfectly. Even so, it remains the most popular ride at Walt Disney World and our personal favorite.
Star Wars: Rise of the Resistance is not only the best ride in Hollywood Studios, but it's also the best ride in Walt Disney World and absolutely can't be missed. Read our How to Ride Rise of the Resistance Guide for more info on getting a boarding pass. You DON'T want to miss riding this!
Best Family Rides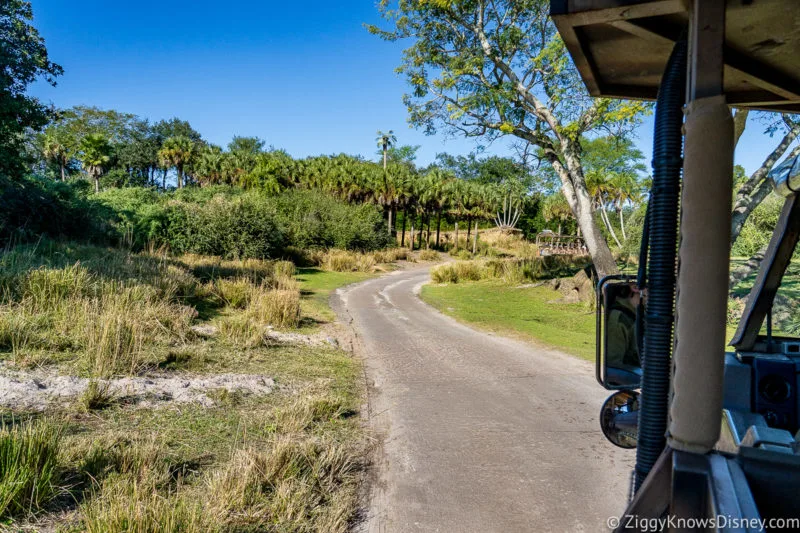 Walt Disney World has some of the best family-friendly rides you will find anywhere with dozens that can be enjoyed by people of all ages. After all, you don't always want a thrill ride, some people like a nice and relaxing ride instead.
Here are the best family rides at Disney World in order:
Kilimanjaro
Soarin'
Rise of the Resistance
Toy Stoy Mania!
Pirates of the Caribbean
Mickey and Minnie's Runaway Railway
Peter Pan's Flight
Remy's Ratatouille Adventure
"It's a small world"
It's Tough to Be a Bug
Frozen Ever After
Best Thrill Rides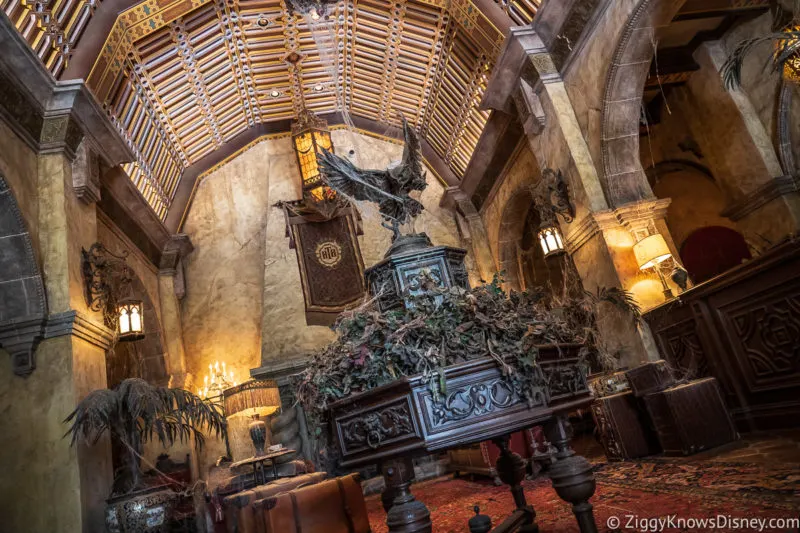 While there are other parks in Orlando more dedicated to high-flying, high-speed attractions, Disney World still has a decent amount of thrill rides if you've got the need for speed. These include roller coasters, flight simulators, and rides with high drops.
Here are the best thrill rides at Disney World in order:
Avatar: Flight of Passage
Tower of Terror
Expedition Everest
TRON Lightcycle Run
Test Track
Rock 'n' Roller Coaster
Mission: SPACE
DINOSAUR
Space Mountain
Splash Mountain (Closed to become Tiana's Bayou Adventure)
Big Thunder Mountain
Read the full list of Height Requirements at Disney World so you know which ones of these attractions your kids can go on.
New Attractions Coming to Disney World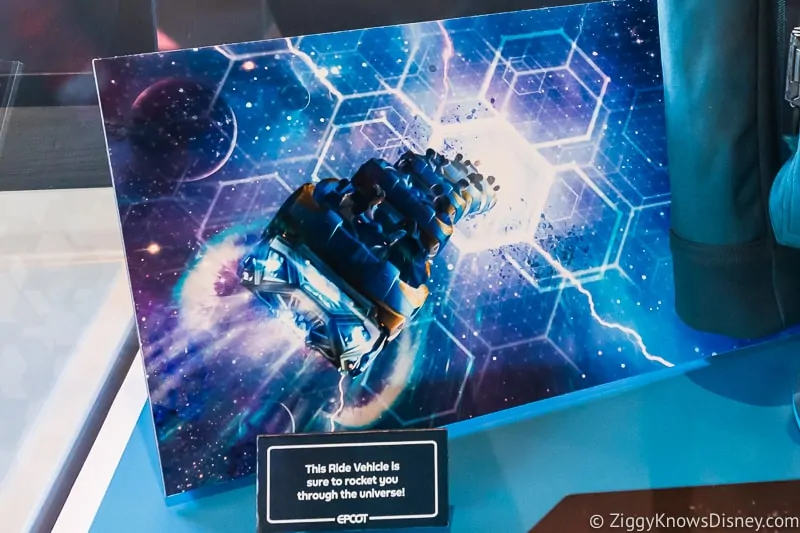 Just as Walt Disney himself said, the Disney theme parks are never completed, but they are living things and continue to grow and change as time goes by. In fact, Walt Disney World is always adding new attractions for guests to enjoy and for us to add to our list.
The newest rides at Disney World are Guardians of the Galaxy: Cosmic Rewind and TRON Lightcycle Run. Both of them are incredibly well done and shouldn't be missed if you are a fan of thrill rides.
There is also the recently opened Moana: Journey of Water in EPCOT, a beautiful walk-through attraction full of interactive water elements.
The list of the rides & attractions currently under construction is:
Tiana's Bayou Adventure (Magic Kingdom)
Surprisingly, there isn't much being worked on at the moment and Tiana's Bayou Adventure, is the only new ride coming to Disney World, which is in reality a refurbishment of Splash Mountain.
Besides that, there aren't any confirmed new attractions, but there are still plenty that Disney has teased and that we will be hearing more about shortly.
For a more detailed look at more Disney attractions in the next few years, read our post on the Best New Rides Coming to Disney World.
How to Avoid Long Lines for Rides at Disney World?
If there is one thing we hate is waiting for hours in queue for an attraction, even if it is a great ride. With so many awesome rides to do at Disney World, saving time by avoiding long lines is crucial.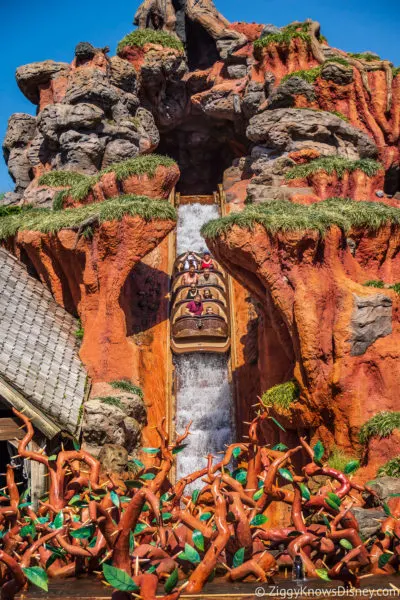 Here are our best tips to avoid long lines:
Go Early in the Morning – We always suggest doing this for every theme park at Disney World. By showing up at least 30 minutes before the parks open, it will give you an advantage over most guests and you will be able to do all the best rides right away in the morning before the masses arrive.
Go When the Crowds are Low – Try planning your trip during a time of the year when crowds are lower. This means avoiding big holidays and going more on weekdays than weekends. To help you out, use our Disney World Crowd Calendar to find when there are fewer people in the parks.
Use Genie+ – The Disney theme parks give you the opportunity to skip the lines to your favorite attractions by using the Genie+ service and Lightning Lanes. You can make Genie+ reservations starting each morning at 7:00 am for the park you are visiting that day. The only downside is you have to pay for the service, but it does save you serious time if used right. (FastPass+ has been permanently discontinued.)
Make sure to look at the Disney World Attractions Refurbishment Calendar while planning your trip to see if any of your favorite attractions are scheduled to be closed while you are there.
FAQs
How Many Rides are in all of Disney World?
There are 53 attractions that are technically classified as rides in Walt Disney World. When you count all the other attractions, shows, and entertainment experiences there are over 100.
How Many Rides can you Ride in a Day at Disney World?
If you plan everything perfectly, it's actually possible to ride all 53 rides at Disney World in one day. It's not easy and it takes a day when the crowds are low, but it's possible.
What is the Best Ride at Walt Disney World?
It's hard to narrow down the list to just one ride, and it depends a lot on personal preference. There are rides for everyone though including thrill rides, roller coasters, dark rides, boat rides, and educational rides.
That finishes our rankings of the best rides at Walt Disney World, we hope you share your favorites with us down below in the comments section.
If you are thinking about going to Walt Disney World in the coming future, make sure to read our Disney World Planning Guide. There you will find all the info and tips you need to plan your trip.
Your Thoughts
I want to know what you think about our rankings of the best rides at Walt Disney World…
What are your favorite rides?
What is your Top 10?
Let us know in the comments section below!
If you enjoyed this article, as always I appreciate it if you'd share it with others via social media. I work hard at making this website into a useful resource for you and your family to plan your visit to the Disney Parks and I hope it can help you! Thanks 🙂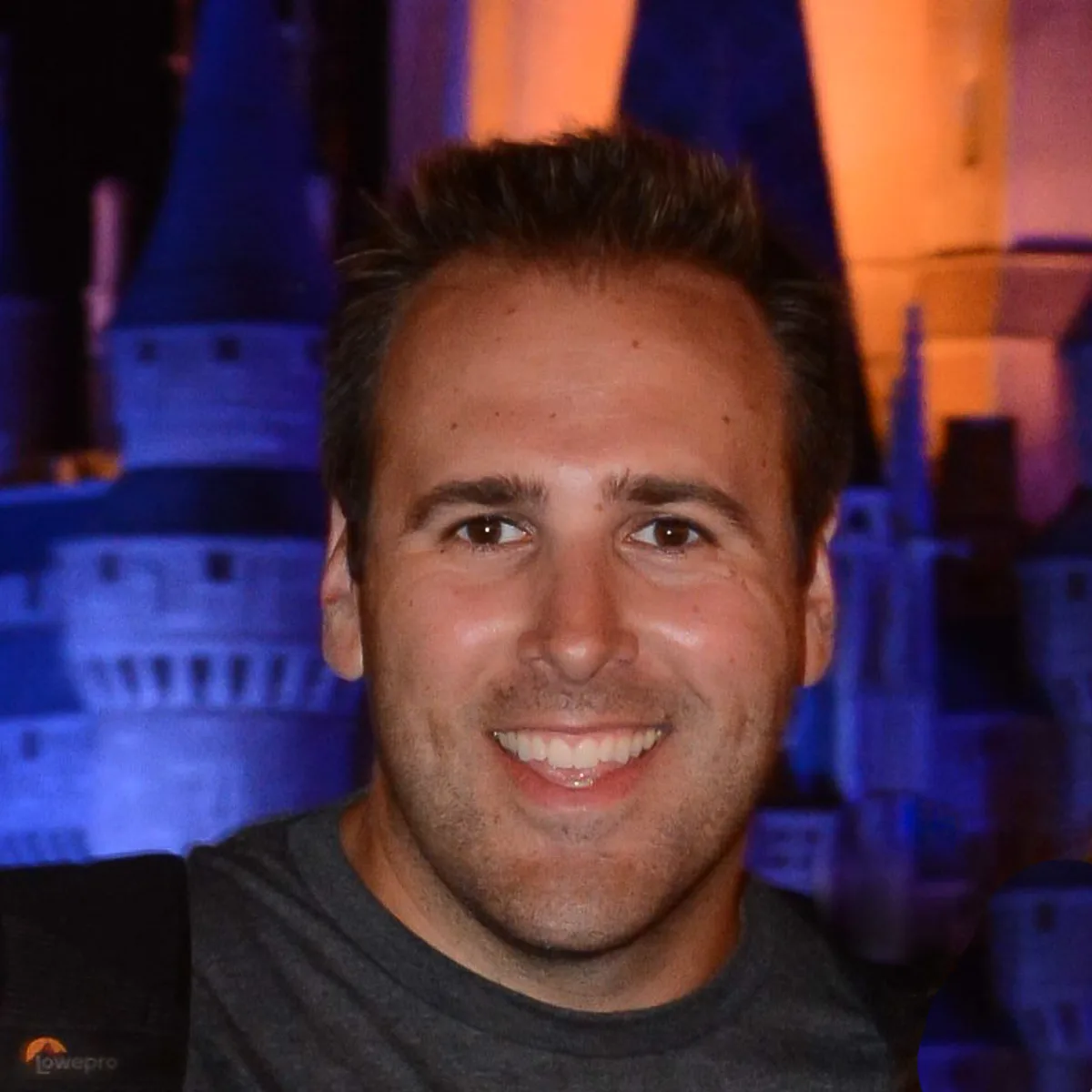 My name is Ziggy and I love Disney, everything Disney! I grew up on Disney and it has and continues to be a huge part of my life. I started young when my parents took me to Disney World when I was 18 months old. Little did they know that would be the first of an uncountable number of trips we would take. I have so many amazing memories going to Disney with my family and friends and it has been interwoven into my DNA.