The news is flying out of the D23 Expo already on the first day and one new thing we learned is that Disney revealed a new Moana-based attraction is coming to Epcot as part of its transformation called: Journey of Water.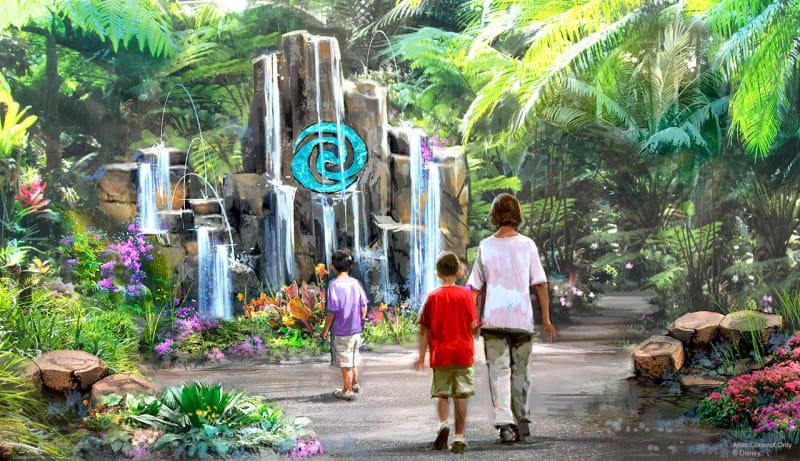 Not too many details have been given about the project yet, but this is the first attraction in any park based on the Walt Disney Animation Studios hit film, "Moana," and guests will be able to interact with magical, living water in a beautiful and inspiring setting.
Right away people want to know if this is a ride. No, from the concept art we can see, it doesn't look like a ride, but more like an interactive experience. It will probably be something to interact with along a walking path in Epcot's Future World (if that's what it will still be called).
The most likely location for Journey of Water will be over by The Seas with Nemo and Friends pavilion. From looking at the concept art there are multiple fountains which kids and adults will be able to interact with. This is definitely a family-friendly addition to Epcot.
More details about Journey of Water will be shared throughout the D23 Expo and we can't wait to see what they are. If you want to see the concept art and models up close you can visit the Disney Parks "Imagining Tomorrow, Today" pavilion which is located on the show floor of the D23 Expo. There they have models of the Journey of Water area already set up to see.
Here is what it looks like:
On Sunday during the Disney Parks, Experiences and Products presentation, more details will most likely be announced about this new Moana attraction, so stay tuned for that info.