For Marvel fans the D23 Expo is a dream come true full of film and animation news, celebrity signings, cosplay, panels and even a look at Marvel in the Disney Parks. It's fun to wander the D23 Expo show floor to learn more at all the Marvel-based pavilions and just have get fully absorbed in the Marvel madness.
We're going to break down all the Marvel news from the D23 Expo this year, plus other announcements we are expecting to hear throughout the weekend including Marvel's MCU Phase 4 films, shows heading to the Disney Plus streaming service and Marvel's Avengers Campus heading to Disney Parks worldwide.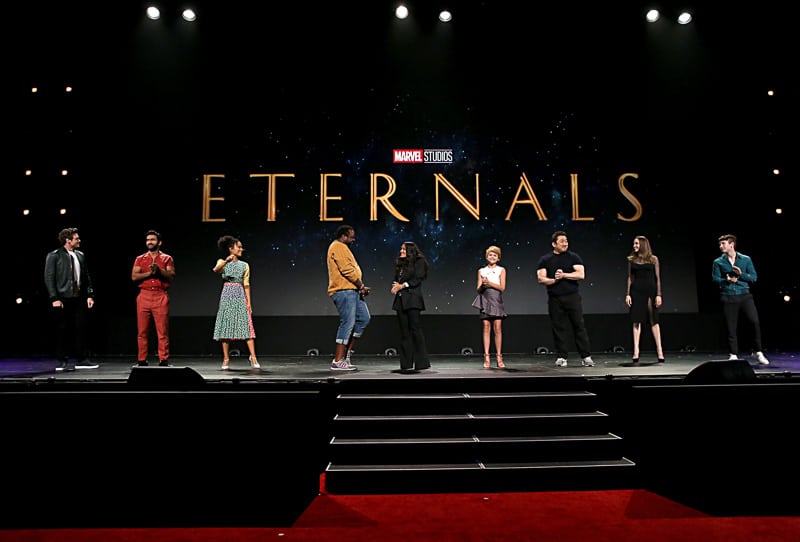 Let's break it all down now:
Phase 4 Films
At Comic Con in July we learned what the next phase in Marvel's MCU will look like as they announced 5 films on the slate in Phase 4. We got confirmed: Black Widow, The Eternals, Shang Chi and the Legend of the Ten Rings, Dr. Strange and the Multiverse of Madness and Thor: Love and Thunder.
We were hoping to hear a bit more about those films at the D23 Expo 2019, and maybe even some other new films we didn't already know about. Let's take a look:
Black Widow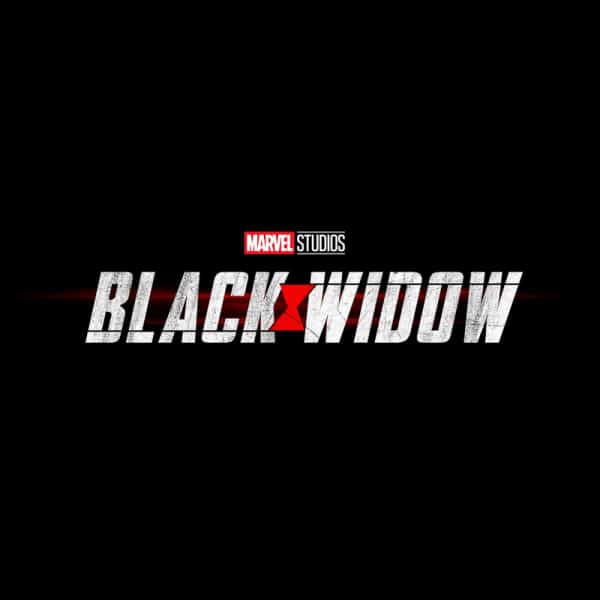 The next movie coming in the MCU is Black Panther, which explores the events happening with Black Widow after Civil War but before Avengers: Infinity War.
We know the film will star Scarlett Johansson playing Black Widow, but it also features David Harbour as the Red Guardian, the soviet equivalent of Captain America, and a young woman named Yelena Belova, who we find out in the trailer is Natasha's sister.
This is evident in the trailer they showed where Natasha Romanoff and Belova went blow for blow in a very intense and gruesome fight. They apparently were both trained in the Black Widow program and were equally as devastating in their close-up fighting style.
Apparently though they team up with the Red Guardian to fight the Taskmaster, the film's main villain. We got to see Romanoff going up against him in the trailer and this action/spy thriller looks like it's in good hands.
It's still unknown when Marvel will be revealing the trailer we saw at the D23 Expo, but we still have some time before Black Widow hits the big screen on May 1, 2020.
The Eternals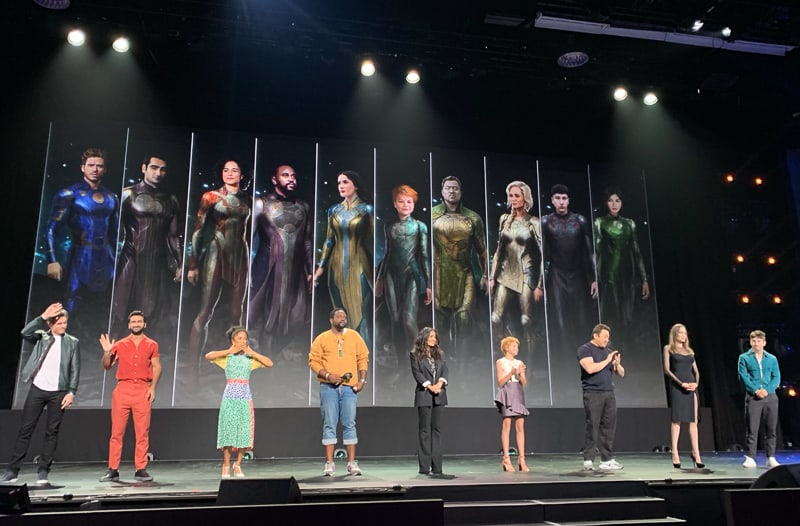 We finally learned the cast for Marvel's upcoming Eternals film during the Studios presentation on Saturday, and boy is it a star-studded one.
Here is the newly announced Eternals cast:
Richard Madden – the all-powerful Ikaris
Kumail Nanjiani – the osmic-powered Kingo
Lauren Ridloff – the super-fast Makkari and first deaf hero in the MCU
Lia McHugh – the eternally young, old-soul Sprite
Brian Tyree Henry – the intelligent inventor Phastos
Salma Hayek – the wise and spiritual leader Ajak
Don Lee – the powerful Gilgamesh
Angelina Jolie – the fierce warrior Thena
Gemma Chan – humankind-loving Sersi
Barry Keoghan – the aloof loner Druig
Kit Harrington – the non-Eternal Dane Whitman (Black Knight)
Most of the cast was already known before the weekend, but the big news was that Game of Thrones star Kit Harrington is set to join the cast as the Black Knight. This is significant as Harrington reunites with former Game of Thrones cast member Richard Madden who were brothers on the show.
Not much was revealed about the story of The Eternals, but Feige promised that it would explore deep into the cosmic side of the MCU and they will no doubt deliver an amazing story with this incredible cast.
The Eternals hits theaters November 6, 2020.
Black Panther 2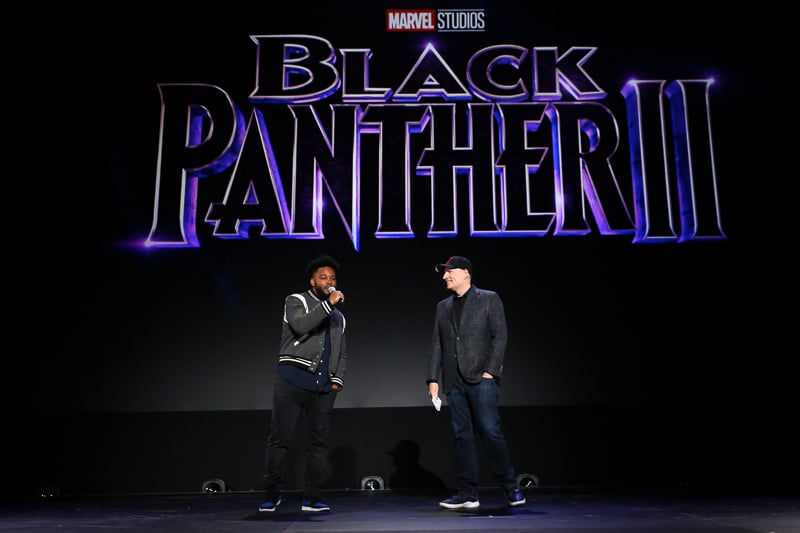 We didn't get much about Black Panther 2 at the D23 Expo, but Kevin Feige did confirm that it is on the official MCU movie slate and he invited Ryan Coogler onto the stage to reveal the Black Panther 2 release date as May 6, 2022.
They both teased releasing the title and the main villain, but ultimately said they aren't ready to do that yet. We still have almost three years though to explore the story and find out exactly what the film is about.
Spider-Man and the MCU
As I'm sure you're already aware, earlier this week before the D23 Expo it was announced that Sony and Marvel Studios have stopped their sharing relationship of the Spider-Man character and Sony will be doing all Spider-Man movies moving forward.
Obviously many fans were upset about the news and because Kevin Feige and Tom Holland were both at the Expo, they were asked more about the future of Spider-Man in the MCU moving forward.
President of Marvel Studios Kevin Feige addressed the situation.
Tom Holland commented on the situation saying: "Basically we've made five great movies. It has been five amazing years; I've had the time of my life. Who knows what the future holds, but all I know is that I'm going to continue playing Spider-Man and having the time of my life, and it is going to be so fun however we chose to do it. And the future for Spider-Man, but it will be equally as awesome and amazing. We'll find a new way to make it even cooler somehow."
Kevin Feige also chimed in on the matter saying; "We got to make 5 films within the MCU with Spider-Man. Two standalone films and three with the Avengers. It was a dream that I never thought would happen. It was never meant to last forever. We knew there was a finite amount of time that we'd be able to do this, and we told the story we wanted to tell, and I'll always be thankful for that."
This news isn't encouraging for MCU fans who were hoping to get Spider-Man back as right now at least for the foreseeable future he will not be a part of that universe.
Phase 4 Disney+ Series
A huge part of the Disney+ presentation on Friday of the D23 Expo was going through all the exclusive series that are coming to the service. Disney has promised that these are not going to be a low-quality version of the characters and stories we know, but they will be cinematic quality and the budget for them is huge.
Let's breakdown all the series that were talked about at the D23 Expo:
The Winter Soldier and Falcon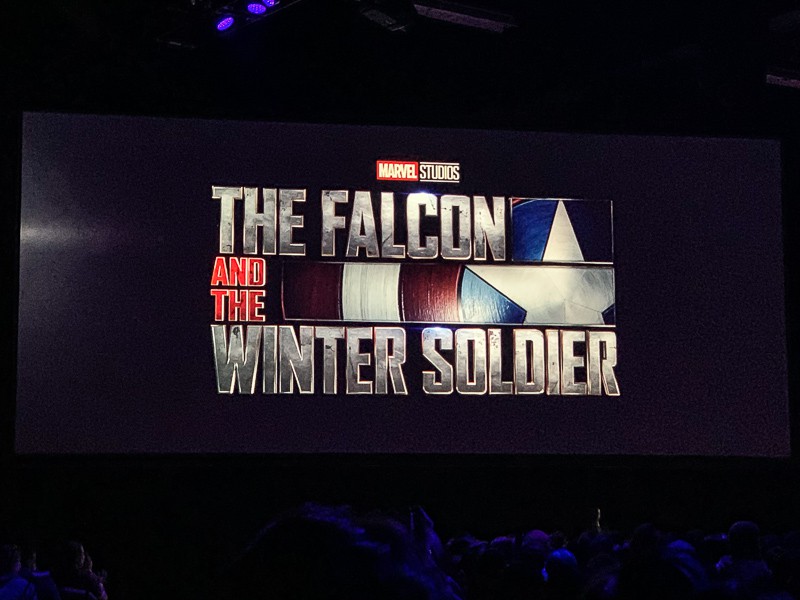 Sabastian Stan and Anthony Mackie made a special appearance on stage to talk about the upcoming series "The Winter Solider and Falcon."
We also found out in an interview that Falcon is NOT Captain America, or at least not when the show kicks off. He explained why:
"I'm not Captain America. Just because he told me to hold his shield, he didn't say 'you're Captain America now. I'm gonna go back and see my girl, call me if something happens. I don't wanna carry this dumb shield.'"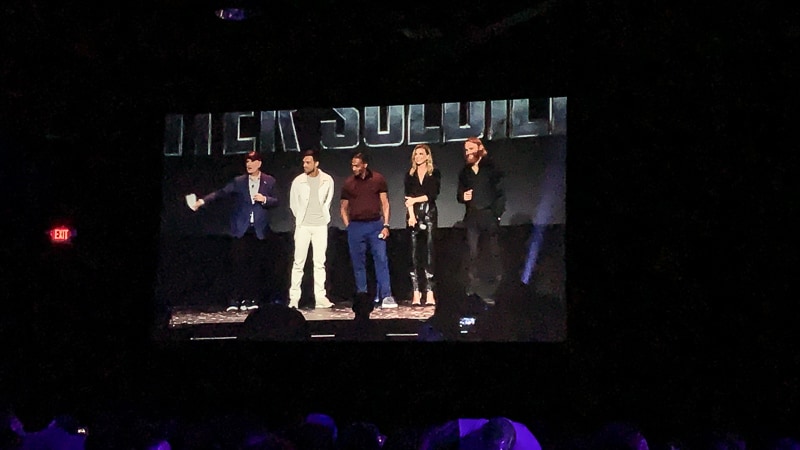 It looks like Sam Wilson is going to be struggling to find his place in the world without Captain America and hopefully by the end of the series he'll be able to take up the mantle.
Look out for our old friend Barron Zemo who is set to be the big baddie of the show and continue to harass Winter Soldier and Falcon. We also got to see Emily Vancamp reprising her role as Sharon Carter, and Wyatt Russell makes his MCU debut as John Walker.
This is the first Marvel Series hitting Disney+ and is set to come out in Spring 2020.
Loki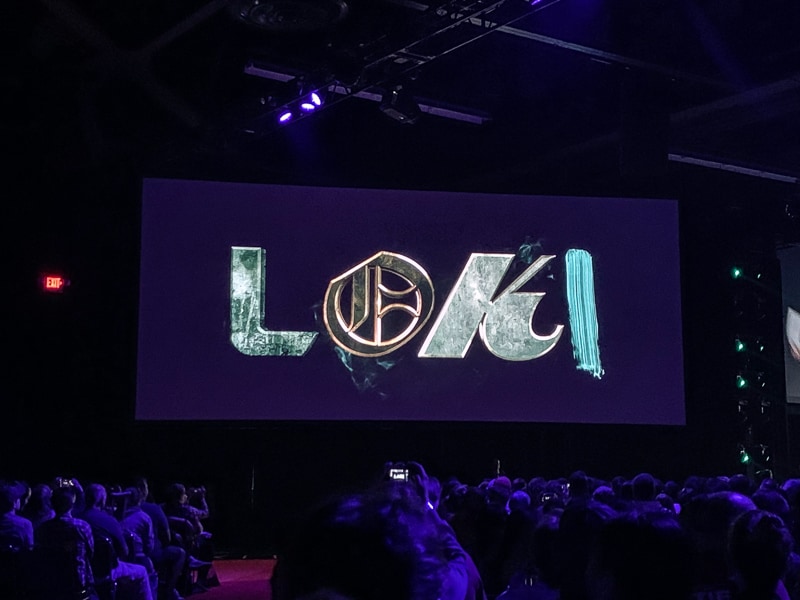 The God of mischief is back again and this time Marvel is taking Loki to "an entirely new part of the MCU" according to Kevin Feige in front of the D23 Expo crowd. Remember, the last we saw of Loki he was stealing the tesseract away from Stark Tower and most likely heading into some alternate point in time and space.
Tom Hiddleson greeted attendees via video and said "this journey we've been on isn't over yet, in fact, it has only just begun." Kevin Feige said that the show will "explore questions like: Where did Loki go after he picked up the Tesseract? Could Loki ever make a friend? And will the sun ever shine on him again?"
Seeing as Loki technically stole the Space Stone in 2012, this is not the evolved Loki we saw in the beginning of Infinity War, this is the diabolical and sneaky Loki we all know and love from the beginning of the franchise.
We also found out that the Loki series is going to last 6 hours, so we can assume that is 6 episodes of 1 roughly one hour each.
Where exactly this show takes Loki is yet to be determined but we have no doubt that he will find plenty of ways to cause trouble when it hits Disney+ in Spring 2021.
WandaVision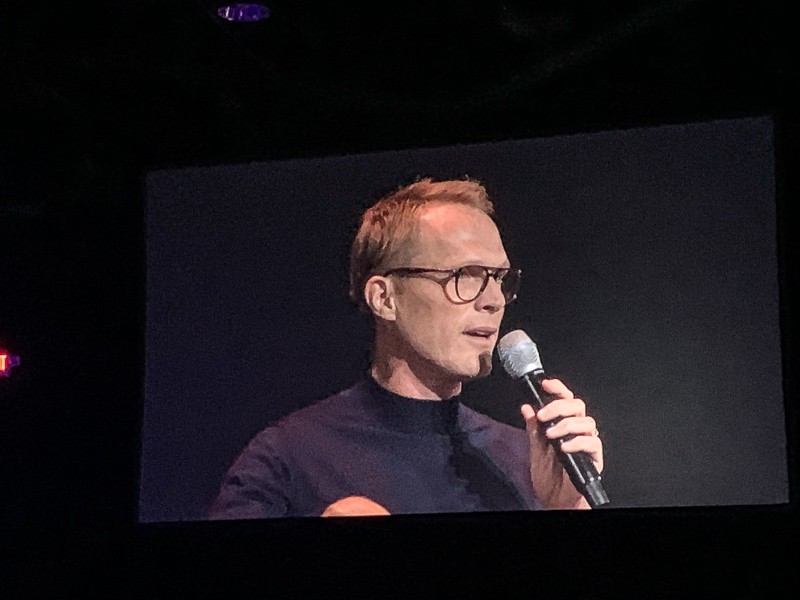 What is WandaVision about? Well we still didn't get the answer to that, but we did find out it's going to be quite a trip. It stars Paul Bettany (Vision) and Elizabeth Olsen (Scarlett Witch) as they take over their roles following the events of Avengers: Endgame.
In fact Kevin Feige showed off some video clips of where the show gets its somewhat strange inspiration from, and they showed clips from the Mary Tyler Moore Show. He said that this is going to be half TV Sit-com and half action adventure.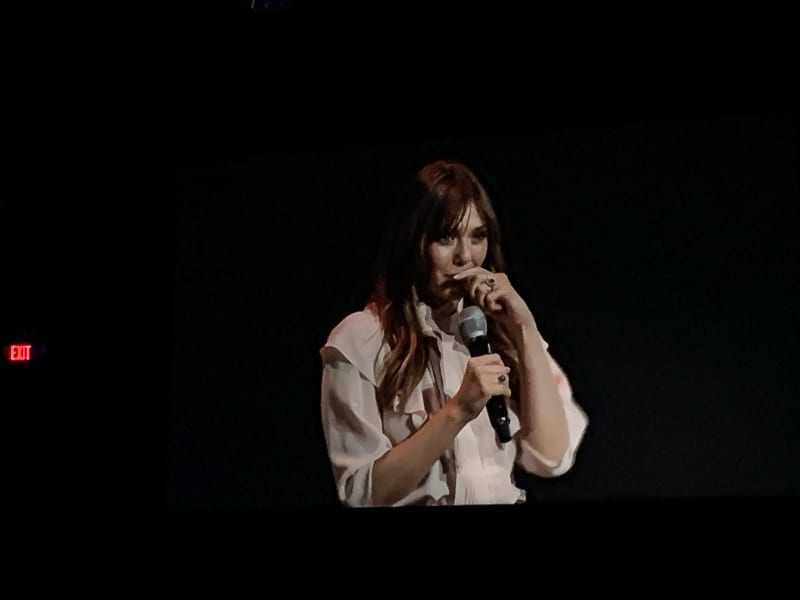 We have no idea how Marvel is going to pull this off, put they promise that they will be exploring some really out-there stuff in this 60's inspired show.
They also announced some seemingly random cast members on the show as Cat from the first two Thor films (Kathryn Hahn) is coming back as the noisy neighbor and also Agent Woo from Ant-Man and the Wasp (Randall Park). What in the world do they have to do with Wanda or Vision? That remains to be seen.
WandaVision is coming out on Disney+ in Spring 2021.
What If…?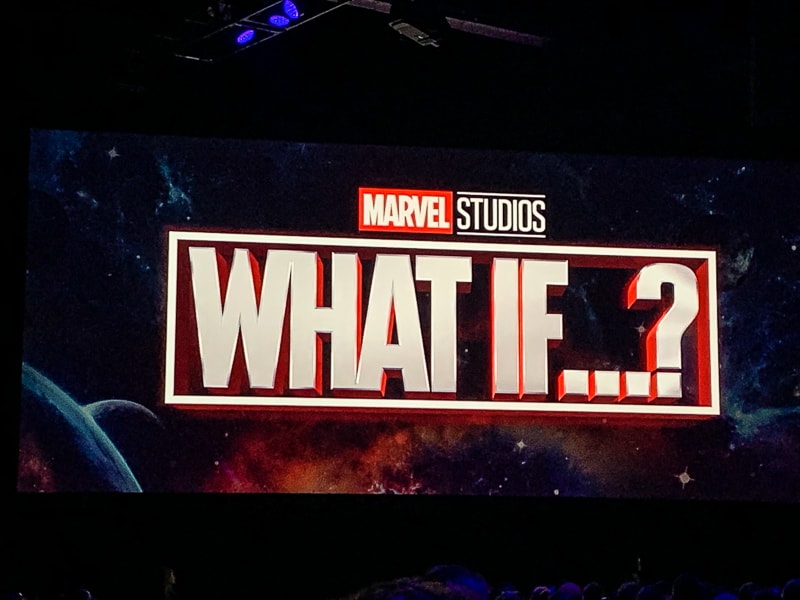 Marvel's "What If…?" is a bit different from the other series as it's the only animated series of the group, but it explores some interesting questions starting with "What If?" and relating it to alternate scenarios involving our favorite Marvel characters.
Almost all of the MCU stars are coming back to voice this animated series and explore what would happen if things had gone in a completely different direction for them in the most important moments in Marvel history.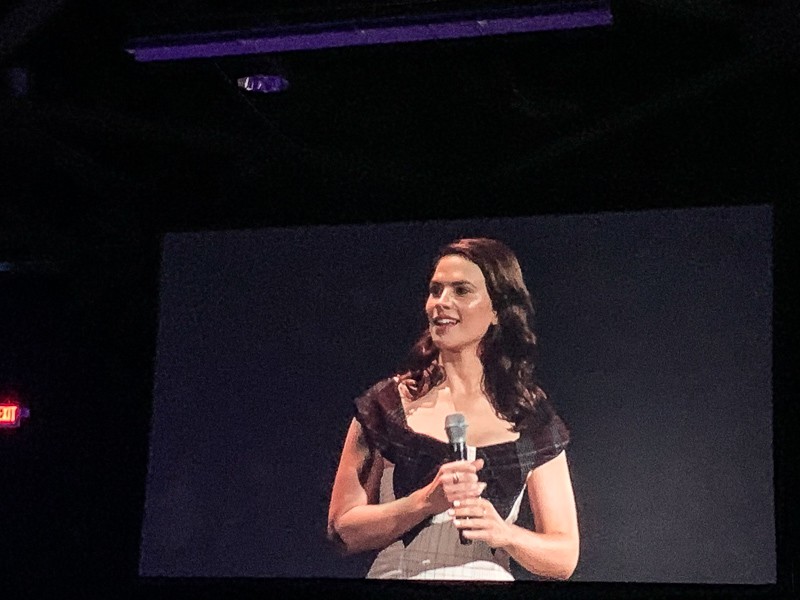 Disney showed off a trailer for What…If and had an alternate reality where Agent Peggy Carter (Haley Atwell) got the super-human serum and became Captain Carter instead of Steve Rogers. There also was an incredible scene with a zombified Captain America facing off against Bucky Barnes. Rogers was also in the trailer, though without his super hero powers and piloting a mech instead.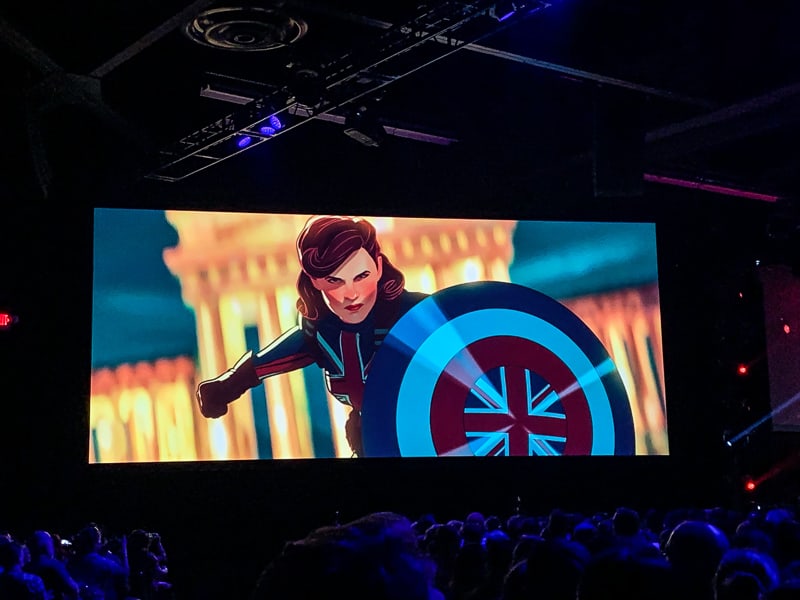 What If… is narrated by The Watcher who is voiced by Jeffrey Wright.
Look for What If… on Disney+ in Summer 2021.
Hawkeye
We didn't learn anything new about the Hawkeye series at D23 Expo. Feige confirmed that Jeremy Renner is reprising the role and will have a new apprentice, Kate Bishop.
Hawkeye is coming to Disney+ in Fall 2021.
Newly Announced Series
Besides the 5 series we already knew were coming to Disney+ Kevin Feige announced 3 new series coming after the first 5. To the delight of fans Ms. Marvel, Moon Knight and She Hulk were all announced. Let's take a look at what we know: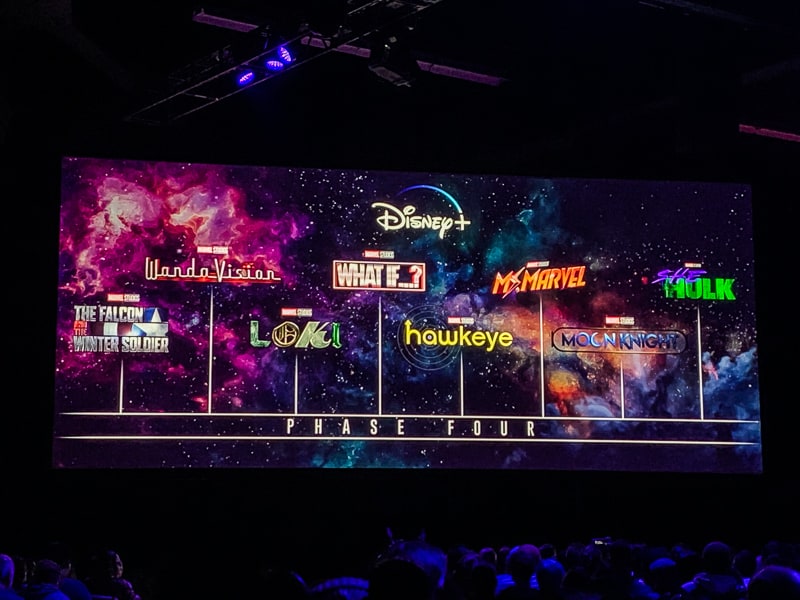 Ms. Marvel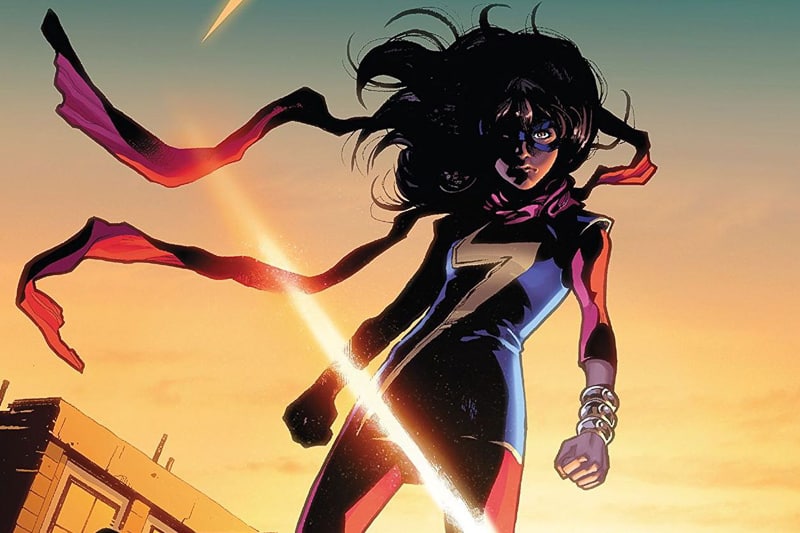 We don't know much about Ms. Marvel yet, but Feige announced that they've hired British writer Bisha K. Ali to write and act as showrunner for Ms. Marvel.
Ms. Marvel focuses on a teenager named Kamela Khan who was Marvel's first Muslim title- character. Her powers are polymorphous which means she has the ability to stretch and change her shape.
No word on how exactly she will fit into the MCU, but surely just like the other Marvel shows coming to Disney+, Ms. Marvel will also play a role in the bigger MCU picture. No release date was given, but it will most likely come after Hawkeye so we're talking 2022.
Moon Knight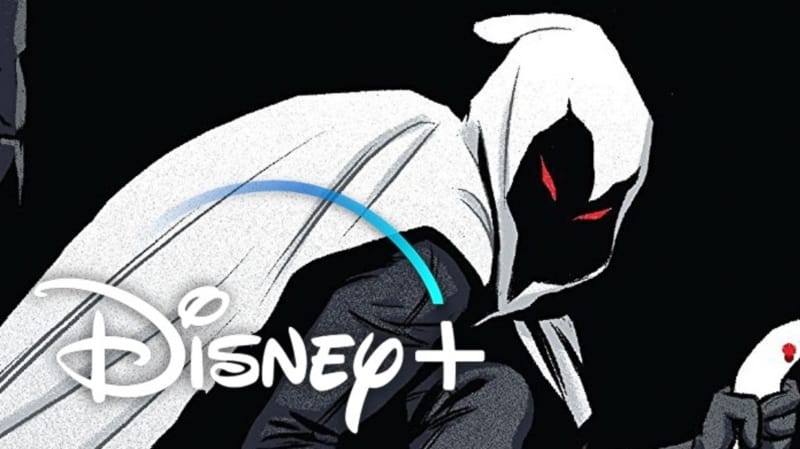 One of the more interesting announcements was a Moon Knight show coming to Disney+. If you aren't familiar with the character, Moon Knight is about a mercenary named Mark Specter who was left for dead in the Egyptian desert. He thinks he has been given his super powers by an ancient Egyptian god.
Think of Moon Knight as a darker and more disturbed version of Batman. In fact he is described as a man "struggling with multiple personalities and amoral inclinations."
This should open up a whole bunch of new possibilities and it will be interesting to see how Marvel works him into the fold. No date was given for Moon Knight but 2022 is the earliest you'll see this.
She Hulk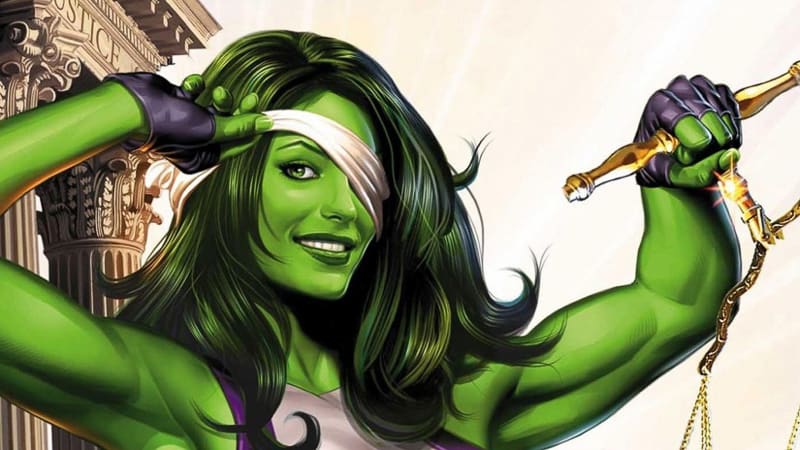 The last of the new shows coming to Disney+ that was announced was She Hulk. If you don't know the story, Jennifer Walters, cousin of the Hulk Bruce Banner, becomes She Hulk after Walters received a blood transfusion from him, accidentally taking in some of his gamma poisoning and becoming an intelligent, controlled version of the Hulk.
Again no release date info was given but it shows up last in the timeline for the MCU shows so we have to think it will be the last of this group.
Interestingly all three of the newly announced shows are included in Phase 4. If those shows are coming out in 2022, then Phase 4 could be longer than we thought even for the Marvel films and other movies like Black Panther 2 are also included in Phase 4, not Phase 5.
Phase 5
Unfortunately no Marvel MCU Phase 5 news was released at the 2019 D23 Expo. Kevin Feige hinted last month at already having the next five years of Marvel entertainment planned out, spanning into Phase 4 and Phase 5, however they chose to keep the later under wraps for now.
We already have a tons of Phase
Marvel in the Disney Parks
We've known for some time that a Marvel Super Hero Land was coming to the Disney Parks, and at the D23 Expo we learned a whole bunch more about that.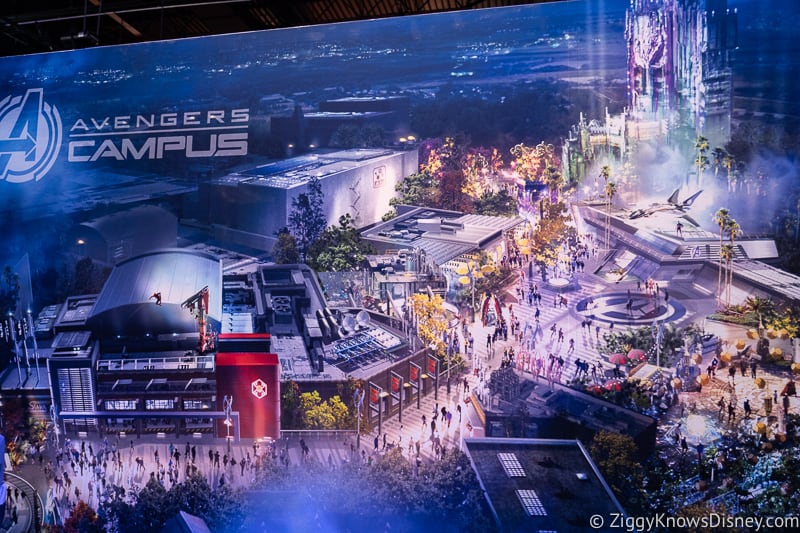 First we learned that the name of these lands are going to be called: Avengers Campus. They are going to be rolled out in Disney California Adventure, Disneyland Paris and Hong Kong Disneyland.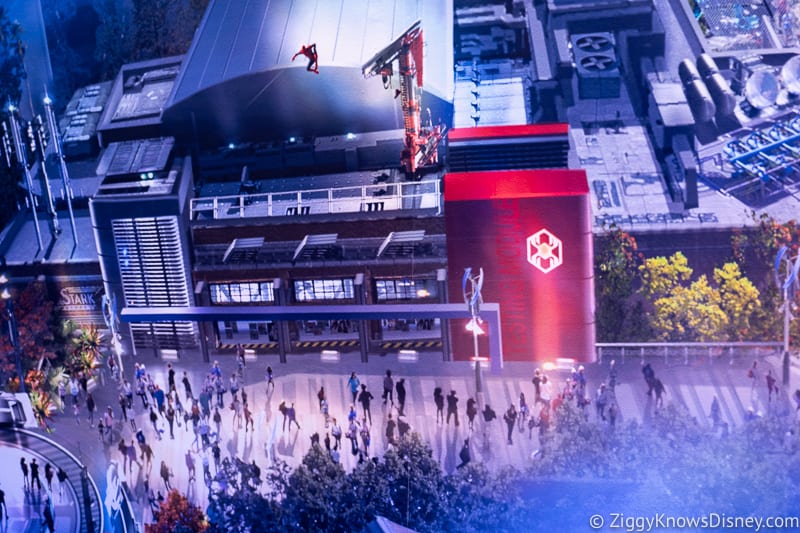 We also got a first look at the new concept art for the projects which were on display. You can see the Spider-Man attraction, the Ant-Man Micro Brewery and what seems to be the yet to be announced E-Ticket attraction int he art.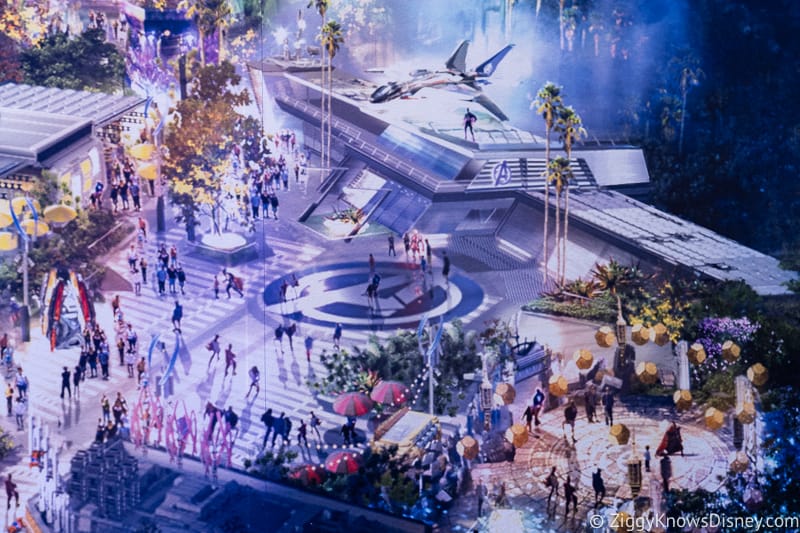 For more info read our detailed post on the Avengers Campus and all the details we can expect to explore.
So that wraps up all our coverage of Marvel from the D23 Expo. There certainly is a lot to digest, and I expect we'll be learning a lot more in the coming months so stay tuned right here.
For more information on the D23 Expo check out one of our links below:
Your Thoughts:
I want to know what you think about all the Marvel action at D23 Expo…
Which Marvel related news are you most excited about?
What else would you like to see?
Let us know in the comments section below!
If you enjoyed this article, as always I appreciate it if you'd share it with others via social media. I work hard at making this website into a useful resource for you and your family to plan your visit to the Disney Parks and I hope it can help you! Thanks 🙂