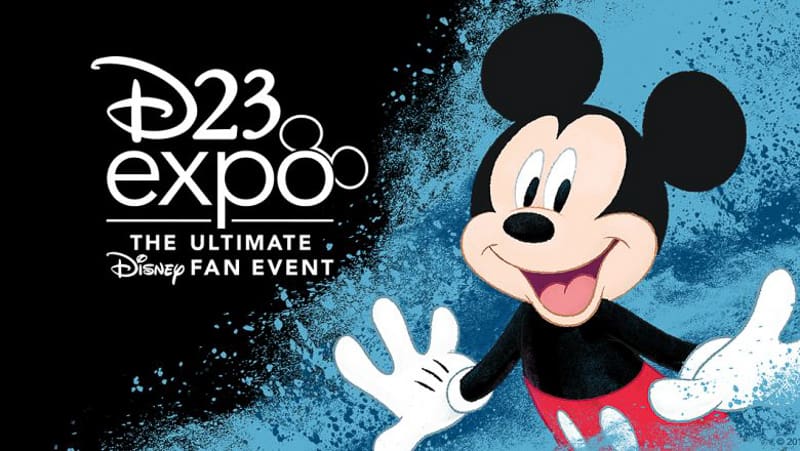 The D23 Expo is the ultimate Disney fan event and thousands of Disney-crazy fans gather together for 3 days once every 2 years for live events, presentations, special celebrity appearances and sneak peaks about the everything going one in the Walt Disney Company, past, present and future.
If you haven't been to the D23 Expo yet and are going this year you are in for a real treat. That being said there is a learning curve for first-timers so I put together a list of D23 Expo Tips and Tricks that will help and in order to get the most out of your time at the convention and be able to see what you want when you go.
For more detailed information on the 2019 D23 Expo Schedules, Tickets, and Panels check out our D23 Expo Complete Guide.
This year's D23 Expo is August 23-25th, 2019 at the Anaheim Convention Center. You'll see seeing the latest in all the brands under the Walt Disney name (including Pixar, Lucasfilm and Marvel) as well as the latest news from Disney Parks and Resorts, Disney+ and all the Disney Media channels (ABC, Disney Channel and Radio Disney).
To get you through it all though you're gonna need some help and some good planning. Here are my D23 Expo Tips and Tricks:
1. Get there Early
When I say early, I mean REALLY early. In fact even though the Main Hall opens at 8am (time subject to change) people start waiting in line at 10 pm, THE NIGHT BEFORE to get in line for the best presentations of the next day. That's some serious dedication right there! This is the most useful D23 Expo tip and something you don't want to take lightly.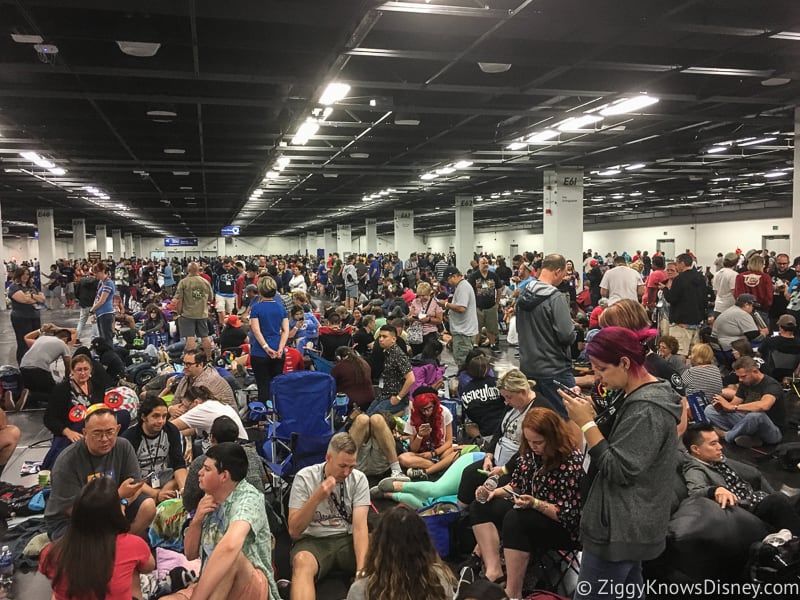 Don't expect to show up when the doors open in the morning and expect to get in right away, most likely the wait will be hours. If you are able to get there the night before then I recommend it as it will be an experience you will never forget, a Disney rite-of-passage so to say.
If you aren't that dedicated then arrive as early as possible the morning of, even at 4am or before as the lines are going to be huge!
The two most important days to get there early for are Friday and Saturday.
Friday is the big shopping day. All the best limited edition items will be sold within hours on Friday, so if you are a big shopper or there is some item that you absolutely MUST have, then you really need to think about camping in line Thursday night.
The other big day is Saturday because of the Walt Disney Studios panel in Hall D23 on Saturday morning. This is by far the most popular panel and features details from all the new Disney films, including celebrity appearances. For that reason people will do just about anything to get in. Even though the presentation starts at 10:00 am, if you don't get in line by 4:00 am then you might as well not come because the queue will most likely be full by then.
This year they are introducing an advanced reservation system, so if you can book some of the more difficult-to-get-into experiences you might not have to get up quite so early.
2. Pack Well
Let's face it if you're going to spend hours in line, you're going to need to be well stocked. Even though there are concession stands throughout the D23 Expo, those lines will be huge and you might be waiting hours in a queue without being able to get out. For that reason it's better to come prepared.
Bring a small backpack for anything you need like snacks and drinks. They say you can't bring food or drink into the convention center, but they aren't very thorough in checking.
Also you will be using your phone A LOT to take pictures, videos and just surf the web as you're waiting in line, so make sure to bring a portable battery charger or two for your phone as the battery will drain quickly.
3. Plan Your Day and Choose What You Really Want to See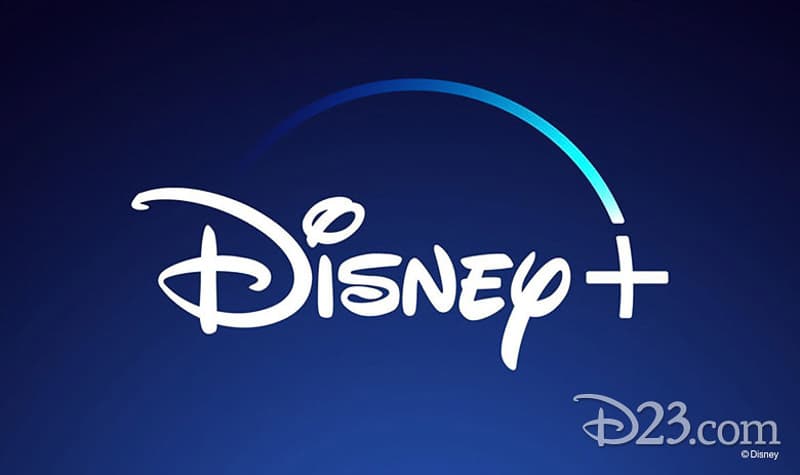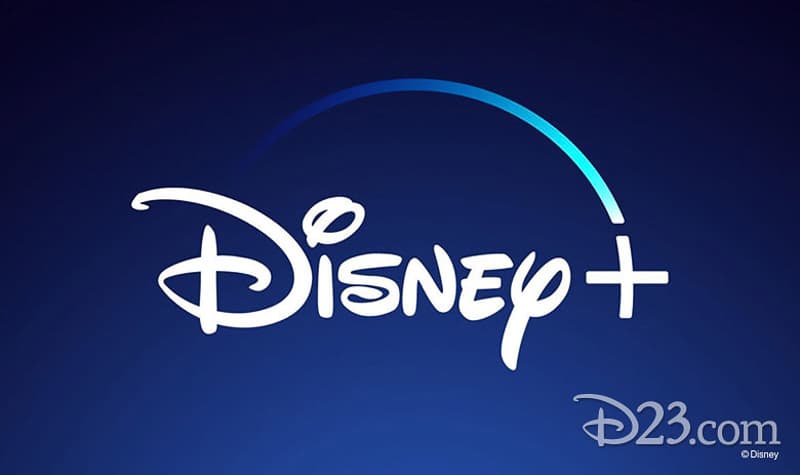 If you haven't been to the D23 Expo before then you don't know how huge it is and how many panels, booths and presentations there are. Make peace with the fact that you WON'T see everything, it's impossible, even with 3 days.
Even though you can't plan every single minute of the day, study the D23 Expo schedule of events and presentations ahead of time, decide which of the panels are the most important to you, and make a plan to see them. Decide maybe which 1 panel is the most important for you each day and plan around that one. That way you make your #1 the priority and fit in the rest of the stuff around it.
Take advantage of Advanced reservations and book the panels, meet and greets and other experiences you want to see the most. That way you lock in a spot there and you also save time so you can see other things.
4. Have a Backup Plan
Hand in hand with #3 is the fact that at some point the presentation you wanted to see will be all filled up and you won't be able to get in. So if you don't want to wander the convention center not knowing now what to do because you only had one choice, pick out some alternatives as a backup ahead of time.
For example, if the Walt Disney Studios presentation fills up on Saturday morning in Hall D23 (which it will) and you can't get in, why not check out THE SIMPSONS! over in the D23 Expo Arena? If you can't get into the Disney+ panel on Friday afternoon, you can go to the Marvel's Agents of SHIELD panel in the D23 Expo Arena or watch the Behind the Art of Costuming: Heroes, Villains and Spaces Between on Stage 28.
If you don't want to see a presentation then there are multiple autograph signings and celebrity meet and greets going on, or you can visit one of the fixed exhibits on the showroom floor. Even though it's disappointing not to get your first choice, there is so much to see and do at D23 Expo 2019 that you won't be board.
5. Dress Properly
August in Anaheim = hot temperatures. Even so, closed convention spaces = cold temperatures. Even though you might be tempted to dress light, I would dress for the inside temperature not the outside one.
Even if you are a person who doesn't get cold easily, you might want to throw something else in your backpack that you can throw on in the event you get a little chilly. Also your feet are going to hurt so bring very comfy shoes and thank me later.
6. It's a Disney Collector's Paradise
If you like Disney memorabilia then you will be in heaven here. There are 3 major Disney Stores at the D23 Expo: The Dream Store, the Disney Store, and Mickey's of Glendale. All of them are excellent chances to buy some awesome rare Disney gifts to take home, again just make sure you get there EARLY. Lines for the stores can be 2-3 hours long, so if this is important to you get there first thing in the morning on Friday as most of the best merchandise will go then.
TIP: You can also make an advanced reservation for shopping. Make sure to activate your D23 Expo badge online and then book the shopping experiences you want.
Besides the official Disney stores there are also independent vendors who will be selling everything from books, to toys to original artwork. The best part is that the prices aren't in stone and you can haggle them down if you work at it. If you pay cash that helps!
Another D23 Expo tip is that it's a great place for Disney pin collectors. Even though there aren't official Disney cast members to trade pins with, expect thousands of collectors like yourself to be there ready to trade, so bring yours too!
7. Take Advantage of Discounted Disneyland Tickets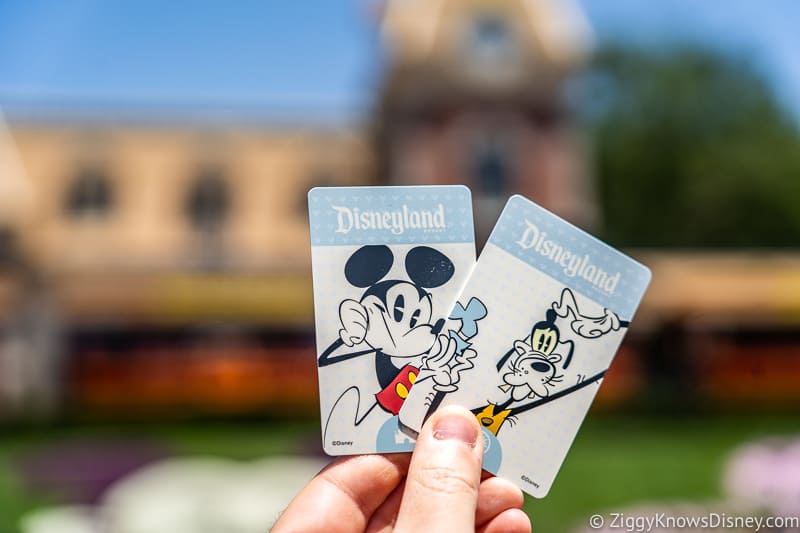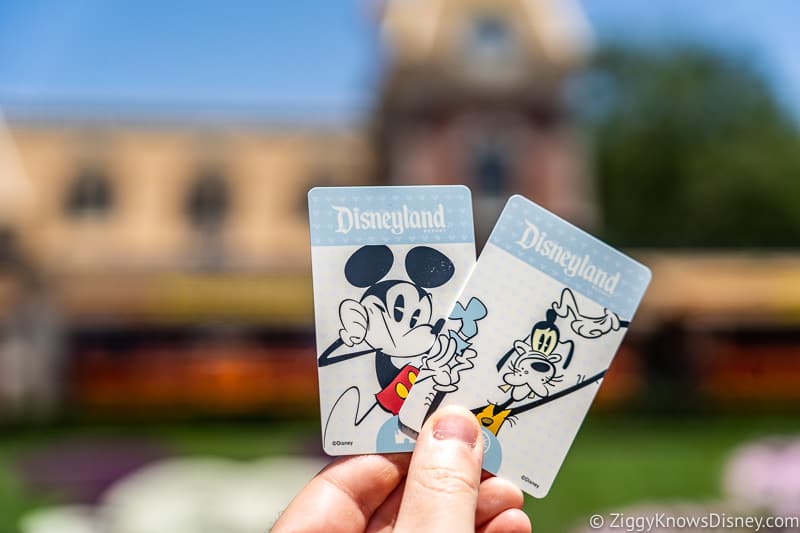 Since you're probably coming from a fairly long distance away it's a good idea to take advantage of the fact that you are right next door to Walt's original theme park and go at least 1-2 days. One of the benefits of going to the D23 Expo is that you are eligible for discounted tickets to Disneyland park and California Adventure.
Here are the prices and details for D23 Expo attendee discounted Disneyland Tickets:
Limit of 6 tickets per order, 2 orders per D23 attendee
Tickets are valid for use from August 19 – August 30 only.
1 day, 1 park – $140 adult, $132 child
1 day, Park Hopper option – $185 adult, $177 child
2 day, 1 park – $210 adult, $195 child
2 day, Park Hopper option – $255 adult, $240 child
3 day, 1 park – $255 adult, $240 child
3 day, Park Hopper option – $295 adult, $280 child
4 day, 1 park – $280 adult, $265 child
4 day, Park Hopper option – $325 adult, $310 child
5 day, 1 park – $300 adult, $290 child
5 day, Park Hopper option – $340 adult, $325 child
Twilight Tickets – $93 for 1 Day. These tickets get you entrance to Disneyland at 4pm or 4 hours before park closing, whichever is earlier.
For more info on D23 Expo tickets read our full guide.
8. Download the D23 App
This is your lifeline when you are at the expo. Download the Official D23 Expo Mobile App before you get there so you are prepared as soon as you arrive. It will give you even more D23 Expo tips and will help you plan your day with shopping, presentations, and photo opportunities.
It also has a map of the whole D23 Expo floor which is crucial to finding your way around the expo since it's so big!
9. Have Fun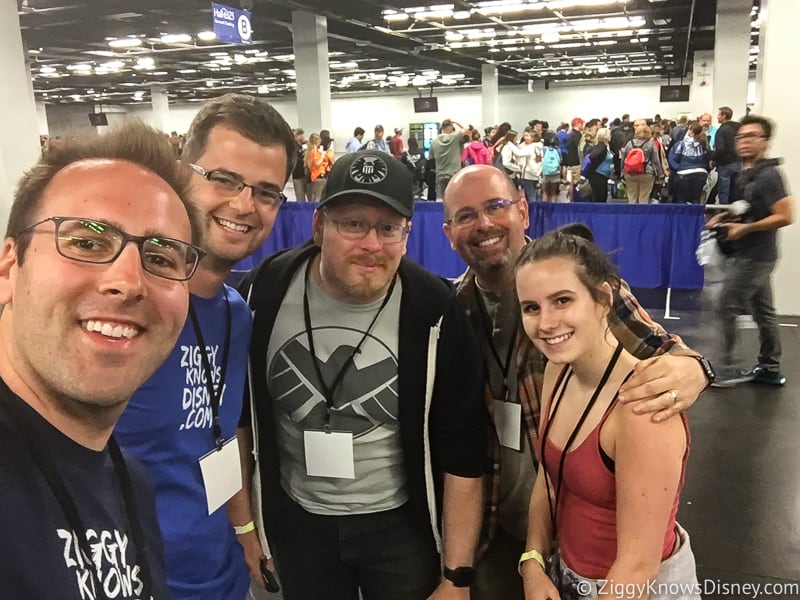 I mean you are here because you love Disney and most likely Disney has been a source of joy in you life for some time. So even if your whole plan for the day goes to heck, enjoy where you are, make some new friends and just be happy to be in the biggest Disney fan event in the world!
I hope my D23 Expo tips and tricks helped you to be prepared for what will be a truly awesome weekend and a once-in-a-lifetime event. There's going to be so much new stuff announced there, the internet is already buzzing with rumors about what's coming to Disney next. Check out my Top 10 D23 rumored announcements to know what new things Disney has planned for the future!
Also, don't forget to check out all the other articles we have covering the 2019 D23 Expo including Tips and Tricks, Last-minute Rumors, and the Full Schedule of panels and events:
D23 Expo News and Announcements – All the things announced at D23 so far
D23 Expo Guide – Everything You Need to Know about the Expo!

Star Wars at D23 Expo
Marvel and Phase 4 at the D23 Expo
Tour of the D23 Expo Show Floor (Coming Soon)
Stay tuned to www.ZiggyKnowsDisney.com as I'll be bringing you Live Updates from the D23 Expo on my Twitter and Facebook accounts during the convention, and check the website later that night for news article! We're looking forward to it!
Your Thoughts:
I want to know what you think about my tips for the D23 Expo…
Which one do you find most useful?
What other tips do you have for someone going to D23?
Let us know in the comments section below!
If you enjoyed this article, as always I appreciate it if you'd share it with others via social media. I work hard at making this website into a useful resource for you and your family to plan your visit to the Disney Parks and I hope it can help you! Thanks 🙂