EPCOT, Walt Disney World's second-oldest theme park and "a showcase to the world of the ingenuity and imagination of American free enterprise."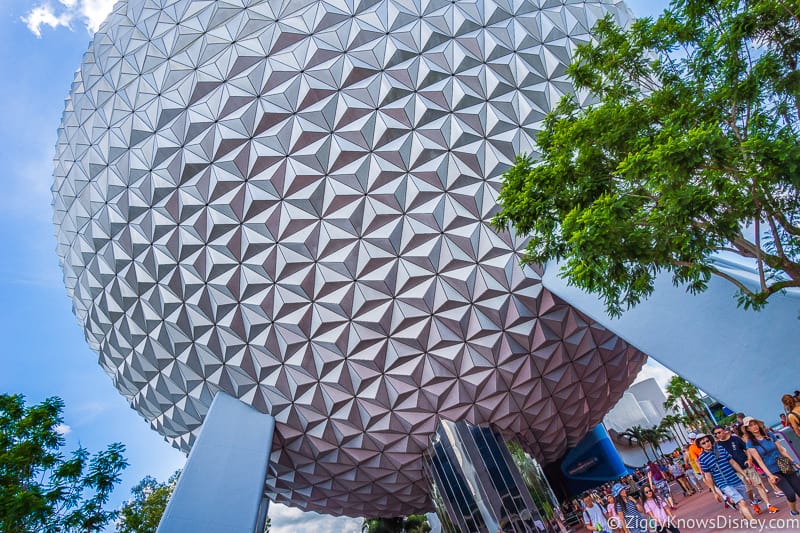 After almost 40 years, EPCOT park is still a celebration of human achievement brought together in Future World and World Showcase, and the 4th-most popular theme park in the world.
Even though its vision has changed since the park's opening, it continues to entertain in ways other theme parks can't. There is something so comforting and majestic about watching Spaceship Earth from across the lagoon, and we still love strolling around World Showcase, through all 11 unique countries.
In this post, we'll share with you everything there is to know about EPCOT in Disney World, including all the attractions, restaurants, shows, characters and what you need to prepare for your visit.
Even though EPCOT is in a state of flux at the moment, it's still well worth a visit during your trip and shouldn't be skipped. Rides like Soarin' Around the World, Test Track, and Spaceship Earth are musts.
Not to mention all the time you'll want to spend in all the amazing countries like Japan, France, Germany and Mexico.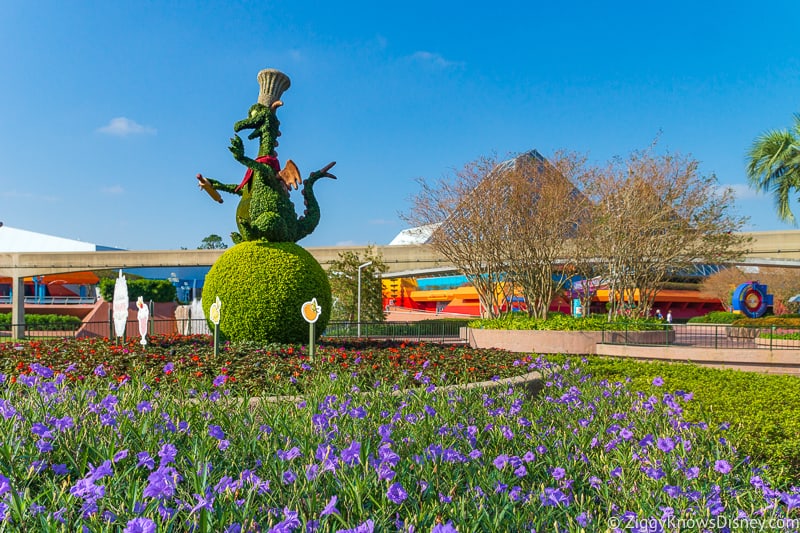 We'll share with you the history of the EPCOT theme park at Walt Disney World, help you get tickets, parking and let you discover all the different pavilions in Future World and World Showcase.
Before we get started make sure to read these other useful resources we've put together on EPCOT to help you plan your visit:
Before we get started, don't forget to sign up for our FREE Weekly E-Mail Newsletter. There we bring you the latest updates on all the newest EPCOT additions as well as vacation planning tips. You can sign up here: Join our E-Mail Newsletter
Overview
Location: Walt Disney World, Bay Lake, Florida, United States
Opened: October 1, 1982
Future World Pavilions: 9
World Showcase Countries: 11
Attractions: 21
Restaurants: 42
Status: Operating
Operated By: Walt Disney World Resort
Park Capacity: 110,000
What is EPCOT?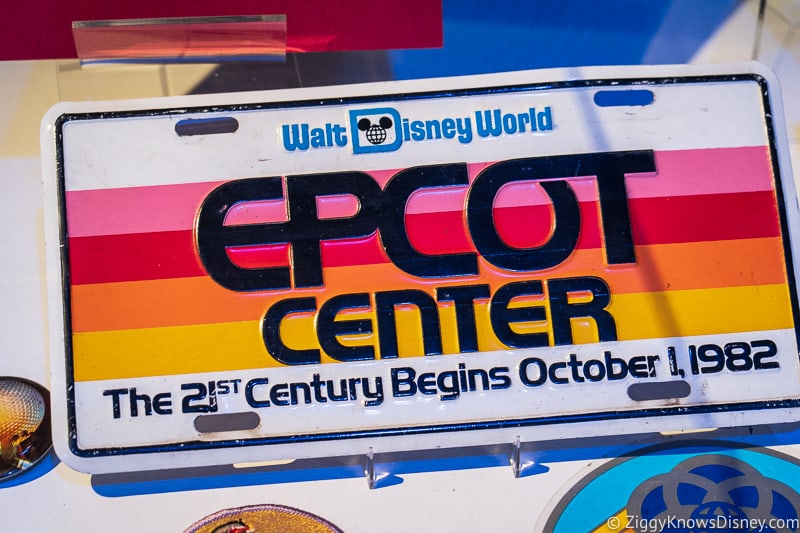 EPCOT is a theme park at the Walt Disney World Resort in Bay Lake near Orlando, Florida, USA. It was the second theme park built at the resort and is themed after human achievement through technological innovation and international culture.
Disney's EPOCT Center opened on October 1, 1982. It has a unique design and is actually 2 theme parks built into one with two completely separate areas, each with smaller subareas called pavilions.
The two themed areas are called Future World and World Showcase (though Future World will soon be split into 3 separate areas). EPCOT has 20 different pavilions with over 20 different attractions, 51 restaurants, and numerous shops and entertainment options.
Originally, EPCOT was planned by Walt Disney himself to be a prototype of a utopian city of the future. This city would be on the cutting edge of American enterprise and have an urban city center, schools, residential areas and more.
Walt's concept of EPCOT however was abandoned after his death in 1966, and the project developed into a second theme park at Walt Disney World to go along with the Magic Kingdom.
Where is EPCOT Located?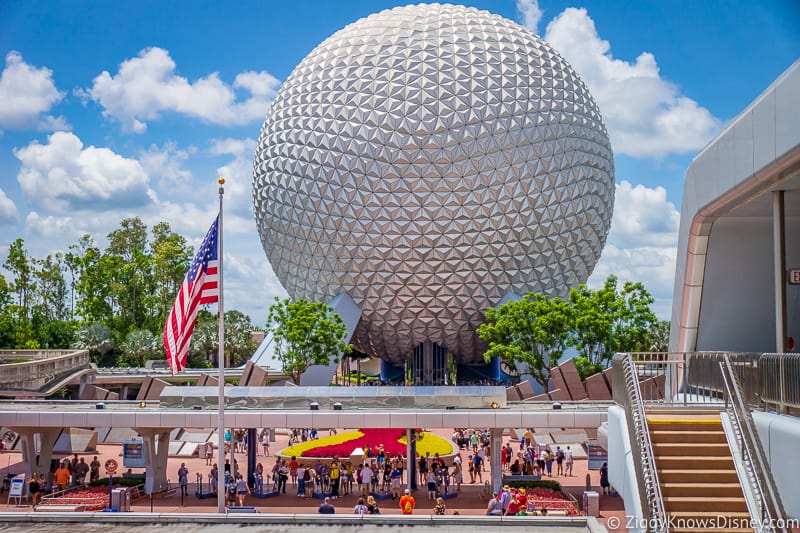 EPCOT is one of the 4 theme parks at The Walt Disney World Resort. Some people get confused about the parks, but it is not Disney World itself, but part of the larger resort.
When looking at a map of Walt Disney World, EPCOT is almost in the exact middle of the property. The official EPCOT address is: 1200 Epcot Resort Blvd. Lake Buena Vista, FL 32830
To the East of EPCOT is the Disney Springs area. To the North, Disney's Magic Kingdom. To the West are the EPCOT-area hotels. And to the South is Hollywood Studios and nearby Disney World Resort Hotels.
What does Epcot Stand for?
The acronym EPCOT stands for "Experimental Prototype City of Tomorrow," and is the name Walt Disney gave to his utopian city of the future.
When the park opened in 1982, it's official name was "EPCOT Center." That name continued until 1994 when "Center" was dropped from the title and it became just "Epcot."
You also may have noticed the name Epcot is sometimes capitalized and sometimes not. From 1994 to 2019 it was written as "Epcot." Then ahead of the major changes coming to the park, Disney announced it would now be written in all caps as "EPCOT."
EPCOT Logo
EPCOT had been using the same logo as its symbol for 23 years until Disney recently shared the new logo for the park, as well as new logos for the various pavilions.
Here is the current official EPCOT park logo:
The font is identical to the original EPCOT Center logo, just without the word "Center" included.
Here is the old EPCOT logo that was in use from 1996 – 2019: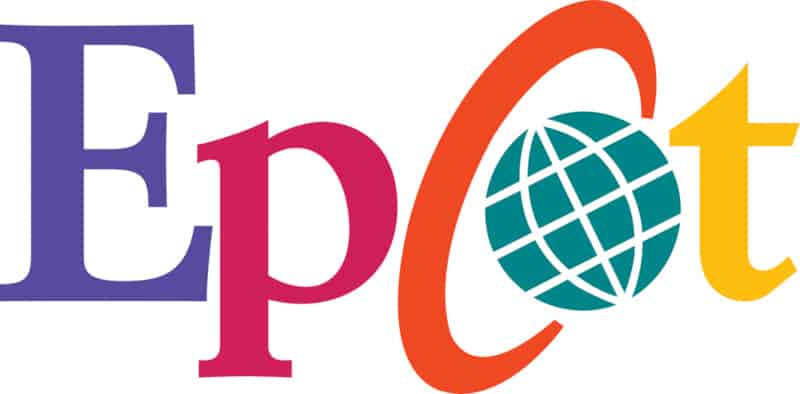 We also mentioned that there are new individual logos for each pavilion throughout the park: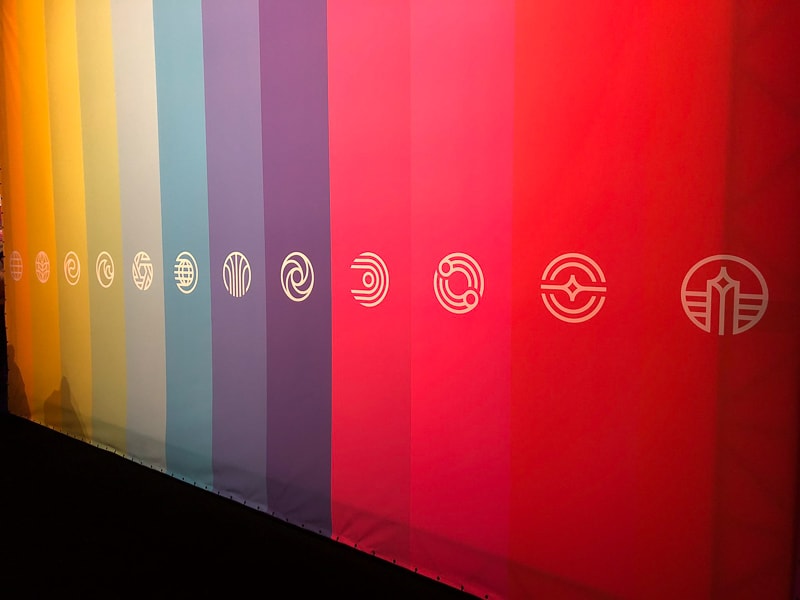 The logos all have an old-school in look and feel, and we absolutely LOVE them! They bring us back to the original EPCOT.
What is EPCOT known for?
All Walt Disney World theme parks are known for something. When you think of the Magic Kingdom you think of characters and fantasy. Hollywood Studios, movies and the film industry. Animal Kingdom is obviously themed around nature and animals.
What about EPCOT? What is it known for?
EPCOT was created around the idea of human achievement and ingenuity, science, and technology. While those messages are not emphasized nearly as much as they were in years past, they are still woven into the park's attractions.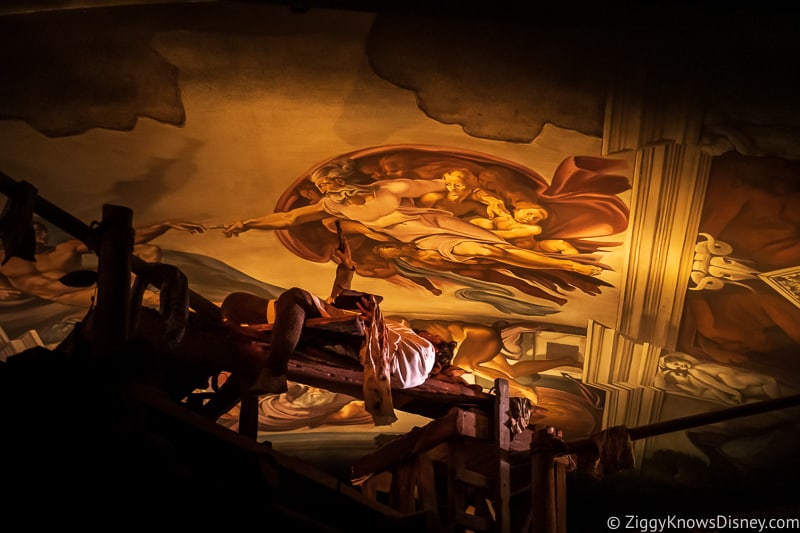 Of course when you think of EPCOT you think of Spaceship Earth, the iconic geodesic sphere located at the front of Future World. EPCOT is also known for the 11 countries around World Showcase Lagoon with their themed dining and shopping areas.
In recent years, EPCOT has become the "Festival Park" in Disney World. There are 4 seasonal festivals in the park which last for 9 months out of the year. These festivals attract foodies and many locals who come to EPCOT as the "weekend hang-out spot."
Is EPCOT Closing?
With all the construction currently going on in the park, one might wonder if EPCOT is closing. The answer to that is no.
Disney has no plans to close EPCOT, even temporarily. And no matter how inconvenient the construction is, the park will remain open throughout.
Buying Tickets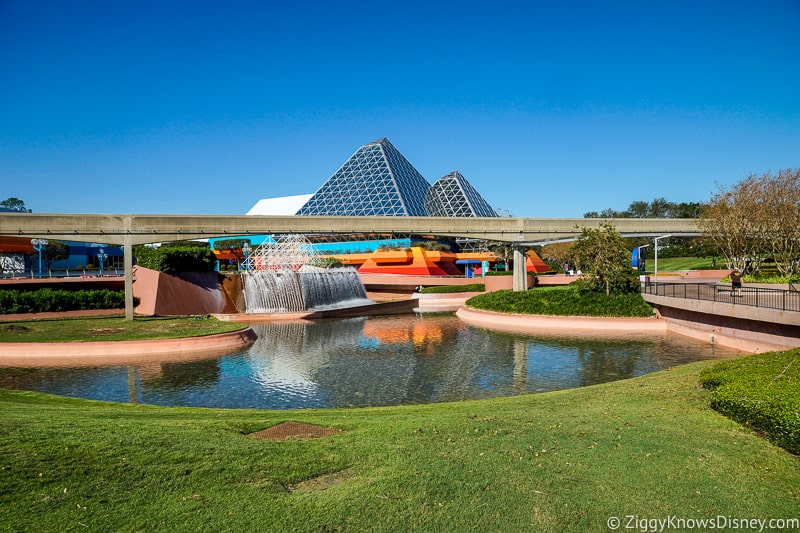 The first thing you need to do to go to EPCOT is buy park tickets. That requires figuring out how many days to go for.
At this time we recommend visiting EPCOT for one day during your trip. There is a lot of construction going on and there just isn't as much to do as there is at the Magic Kingdom for example.
Of course, this depends on what type of group is visiting. One day is enough if you have kids, who will see all the interesting attractions in half a day.
If you are only with adults, and you like food festivals, and taking in some of the sites and cultural attractions the park has to offer, then you might want to consider visiting EPCOT for two days.
You might want to consider purchasing a Park Hopper Ticket which allows you to visit multiple parks in one day. That could come in handy with EPCOT if you are staying at one of the nearby hotels.
We love to go to a different park or stay at the pool during the day, then head to EPCOT for dinner, and we do this multiple times each trip.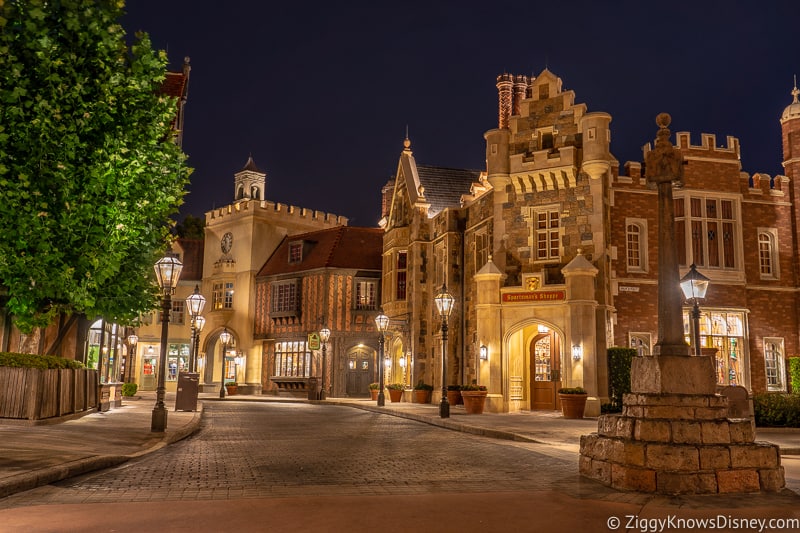 (Park Hopper Tickets are now available again).
Both Single and Multi-Day tickets are available to purchase dates for 2021. Tickets are available right now through December 31, 2021.
Disney World park tickets use dynamic pricing which means the cost changes depending on the date you go. If you want to save money, go in the off-season when ticket prices are cheaper. The closer you go to a holiday, the higher ticket prices will be.
The best place to buy tickets is a trusted reseller or the official Disney World website. Be careful when buying third-party tickets to EPCOT. Some resellers even offer discount tickets that cannot be used.
How Much Does Epcot Cost?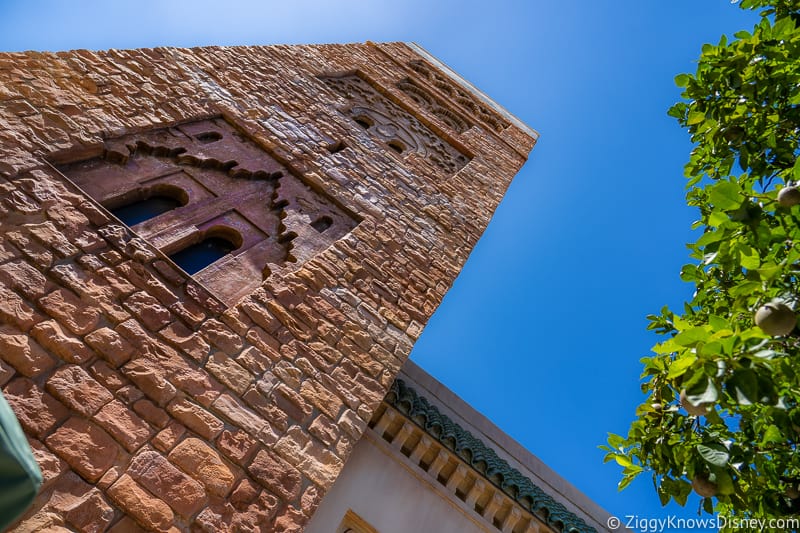 EPCOT is a wonderful place to visit, but like all Disney Parks, it isn't cheap.
Ticket prices vary depending on the exact day you want to visit. 1-Day Disney World theme park tickets range from $109 to $159 per day, depending on when you go.
Tickets aren't your only cost when visiting EPCOT however. You also have to consider food, shopping and parking costs.
Food costs vary greatly based on how much you eat and if you prefer sit-down meals or counter service. Prices for food in EPCOT can range anywhere from $40 to $100 or more per person per day.
If you have a car, standard parking is $25 per car or motorcycle.
If you are going to EPCOT for the whole day, you should easily plan on spending $150 to $200 per person.
Read our post on How Much Does it Cost to Visit to Disney World? It will break down all the expenses you might have during your vacation and is great for budgeting.
Park Pass Reservations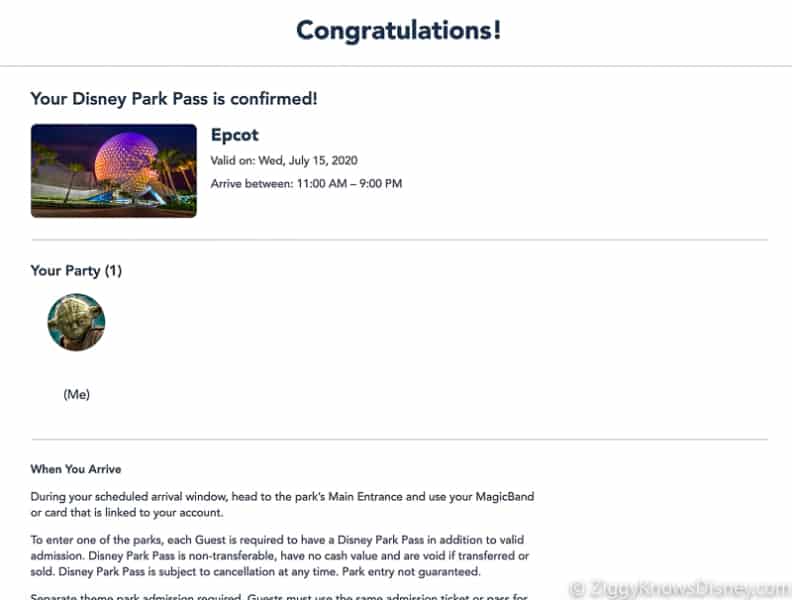 Right now, all Disney World theme parks need not only regular tickets to get in, but also an advanced reservation to the park.
The Disney Park Pass Reservation System was implemented recently due to the current health restrictions and helps Disney manage the crowds and keeps them from exceeding the new capacity limits.
Park reservations can be made on the Disney World website, but again, you'll need to have a valid park admission before making a park reservation.
Read our post on How to Make Disney World Park Reservations for a detailed walkthrough on the new system.
Park Hours
EPCOT park hours are usually very steady and don't change that much throughout the year. However, during special events, holidays or when Extra Magic Hours are running hours can fluctuate some.
Again, knowing if these events are happening is crucial to planning your day.
Normal Schedule – On most days, EPCOT opens at 9:00 am and often closes at 9:00 pm. Occasionally it has later closings at 10:00 pm or 11:00 depending on the season.
One thing to keep in mind, however, is that Future World and World Showcase have different hours, and they aren't both always open at the same time. Here is a typical schedule:
Future World Hours: 9:00 am to 9:00 pm
World Showcase Hours: 11:00 am to 9:00 pm
Even though World Showcase doesn't officially open until 11:00 am most days, some parts of it are open at 9:00 am such as Frozen Ever After in Norway and Les Halles Boulangerie Patisserie in France.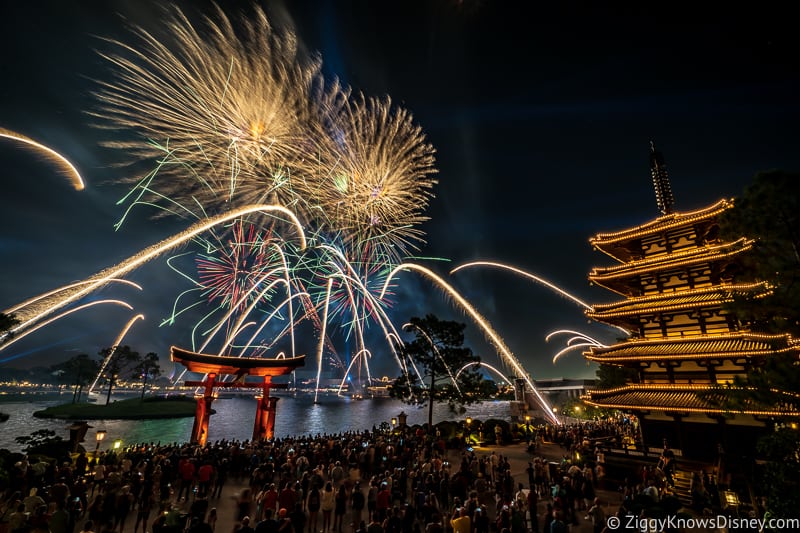 Holidays and Busy Days – EPCOT times can vary during the holidays and the busy season.
Extra Magic Hours – EPCOT usually runs Extra Magic Hours on Tuesday Mornings and Thursday Evenings.
Morning Extra Magic Hours: from 8:00 am to 9:00 am
Evening Extra Magic Hours: from 9:00 pm to 11:00 pm
Special Events – Hours also vary when EPCOT is running a Disney After Hours event or another special event.
Phased Reopening Period – During this reopening period, EPCOT hours have been greatly reduced with later openings and earlier closing times than usual.
The typical EPCOT park hours vary greatly right now and are typically from 11:00 through 8:00 pm or 9:00 pm. Weekends and holidays usually close at 9:00 or 10:00 pm.
Check the official Walt Disney World park schedule for the latest EPCOT Hours.
Future World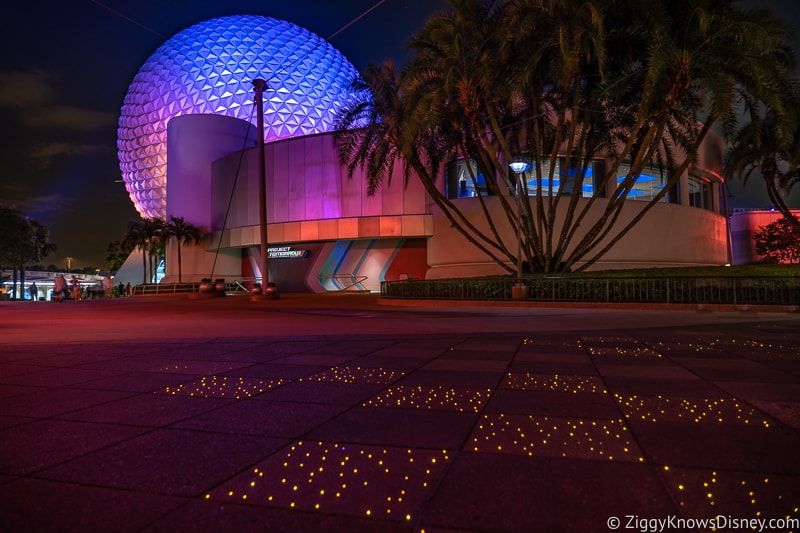 The front half of EPCOT is called Future World and it is where the park's main entrance is located. It is divided into 2 areas: Future World East and Future World West.
The overall theme of Future World is science, technology, and human achievement, which are separated and explored through its various pavilions. Each pavilion has a distinct architectural style and design.
The attractions in Future World are themed to the ocean, the land, space, transportation, imagination, communication, energy, and the environment.
Future World East
Mission: Space – The former home of Horizons, this pavilion focuses on space exploration. The motion simulator attraction Mission: Space is located here, as well as a space-themed restaurant.
The Odyssey Events Pavilion – The Odyssey pavilion has served many purposes through the years and is now the home of an EPCOT preview exhibit showing all the new projects coming to the park.
Spaceship Earth – Located at the front of the park, this 180-foot geodesic sphere is the symbol of EPCOT. It also houses a classic dark ride attraction that takes people through the history of human communication.
Test Track – The former location of the World of Motion pavilion and current home to the thrilling high-speed car ride Test Track. It also includes an exhibit for General Motors in the post-ride area.
Wonders of Life (changing into Play! Pavilion) – This pavilion has been mostly closed for years now and only used as an EPCOT Festival Center. It is being transformed into the Play! pavilion, a new interactive area with attractions and activities.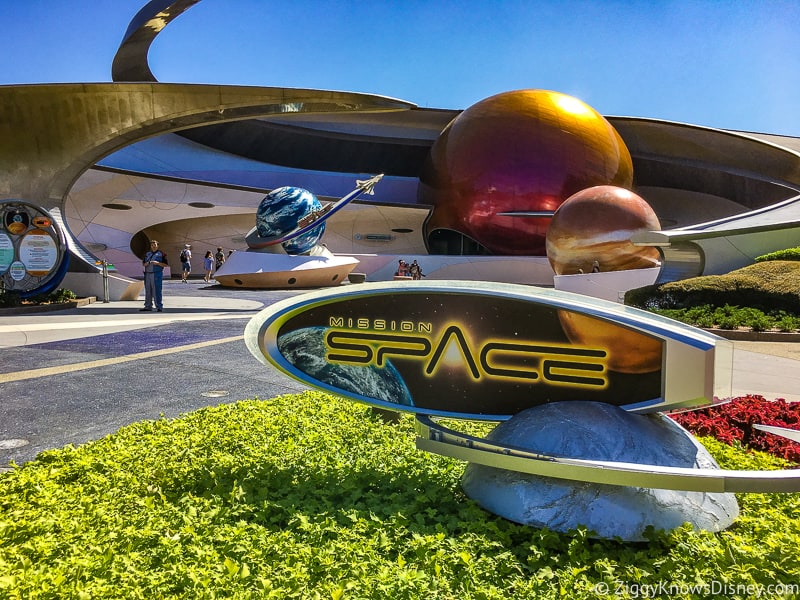 Future World West
Imagination! – A fun look at one of the more underrated senses, imagination. Here you'll find Journey Into Imagination with Figment and the Disney & Pixar Short Films Festival.
The Land – Focuses on the study of agriculture, ecology, and humans' interaction with the planet Earth. It's home to 3 attractions: Soarin' Around the World, Living with the Land, and Awesome Planet.
The Seas with Nemo & Friends – Originally called "The Living Seas," this pavilion focuses on ocean life and exploration. It features a Nemo-themed omnimover ride, Turtle Talk with Crush, and one of the largest saltwater tanks in the world.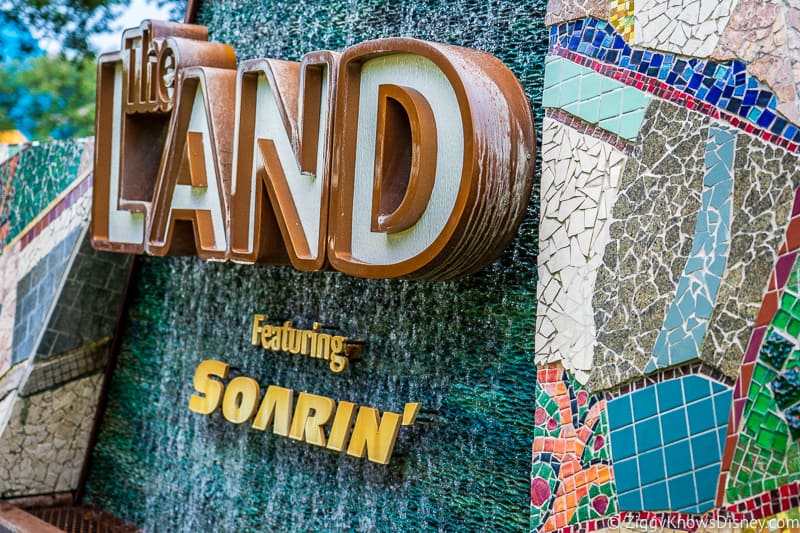 Future World Renaming
After decades with the same name, EPCOT's Future World is being split into 3 separately themed neighborhoods and eliminating the Future World name.
World Celebration – This area will be where the current center of Future World is located. It includes the EPCOT entrance, Spaceship Earth, and the former location of the Innoventions buildings.
It will house various stores and dining locations, and will be the home to the new EPCOT festival center. Disney was planning a 3-story festival center called "Dreamer's Point," but it is unsure whether that project is going ahead as originally planned.
World Discovery – The former location of Future World East. According to Disney, it will be an area with "stories about spaces, science, technology and intergalactic adventure comes to life."
Test Track, Mission: Space, the Play! Pavilion, and the new Guardians of the Galaxy: Cosmic Rewind roller coaster will all be located here.
World Nature – The former location of Future World West. Disney says this area will be about "understanding and preserving the beauty, awe and balance of the natural world."
The Land, Imagination! and The Seas with Nemo & Friends will all be located in World Nature, as well as the new Moana attraction, Journey of Water.
World Showcase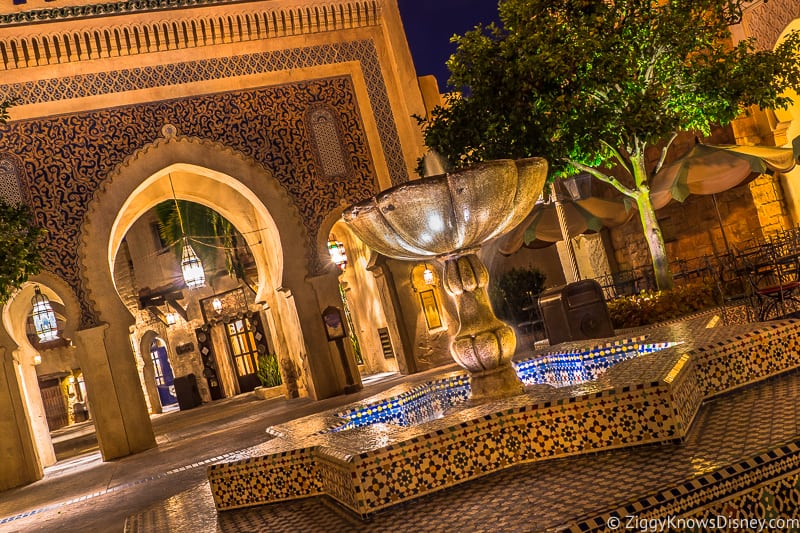 World Showcase is the other half of EPCOT and consists of 11 countries, each uniquely-themed to represent that specific country. Think of it as a sort of permanent world's fair that's always on display.
The 11 pavilions are located around the large man-made World Showcase Lagoon and are connected by a large walkway called World Showcase Promenade. The entire perimeter of World Showcase Lagoon is 1.2 miles (1.8 km) long.
List of World Showcase countries in order (Clockwise from Future World):
Mexico
Norway
China
Germany
Italy
American Adventure
Japan
Morocco
France
U.K.
Canada
Each of the 11 countries in World Showcase contains attractions, restaurants, and shops specific to that country and representing that country's culture and cuisine.
To make things more realistic, Disney hires citizens of those countries to work inside that pavilion, giving it a truly authentic look and feel.
Rides & Attractions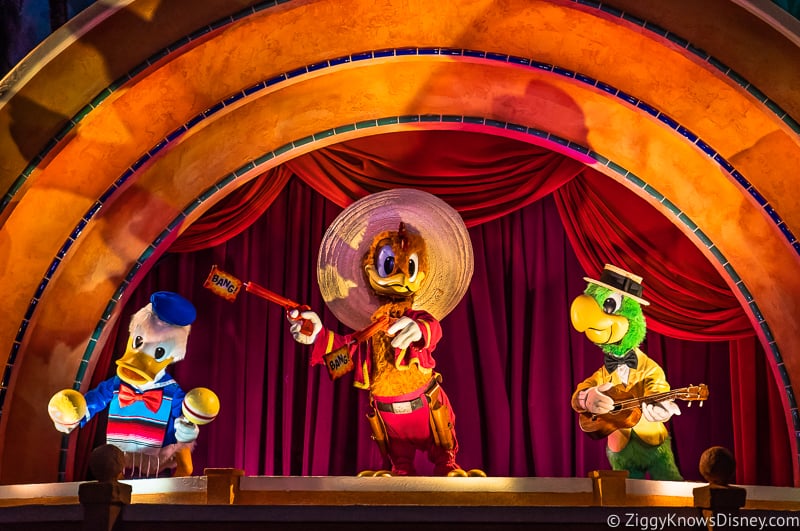 With 22 attractions, EPCOT doesn't have the most rides in Walt Disney World, but there are definitely some rides you do not want to skip. Most of the best rides are located at the front of the park in Future World, and you'll definitely spend a good amount of time riding Test Track, Soarin' and Spaceship Earth.
Known more for its dining and shops than for traditional rides, World Showcase still has a lot to offer guests. While most of the attractions are geared toward adults, Disney has slowly been adding more kid-friendly attractions into World Showcase, with more coming in the near future.
Here is a list of all the EPCOT attractions grouped by area:
Future World
Future World East
Future World West
Awesome Planet
Disney & Pixar Short Film Festival
Journey Into Imagination with Figment
Living with the Land
Soarin' Around the World
The Seas with Nemo & Friends
Turtle Talk with Crush
World Showcase
Beauty and the Beast Sing-Along (France)
Canada Far and Wide in Circle-Vision 360 (Canada)
Disney's DuckTales World Showcase Adventure – Coming in 2021
Frozen Ever After (Norway)
Gran Fiesta Tour Starring The Three Caballeros (Mexico)
Impressions de France (France)
Kidcot Fun Stops (Every pavilion)
Reflections of China (China)
Remy's Ratatouille Adventure (France) – Coming in October 1, 2021
The American Adventure (America)
EPCOT Must Do's
There sure are a lot of attractions to enjoy in EPCOT, but which are the best ones? What are the ones you absolutely must do when you visit. Here are some of our favorites:
Future World East
Spaceship Earth – The very first attraction you run into when you enter EPCOT is one of our absolute favorites, Spaceship Earth. Yeah, there is an actual ride inside that huge geodesic sphere, and one of the few classics that remain from opening day.
This is a 15-minute long dark ride taking through through the history of human communication from prehistoric times all the way down the the 21st century. Everything about this ride is fantastic, from the musical score to the narration by Judy Dench, and timeless scenes.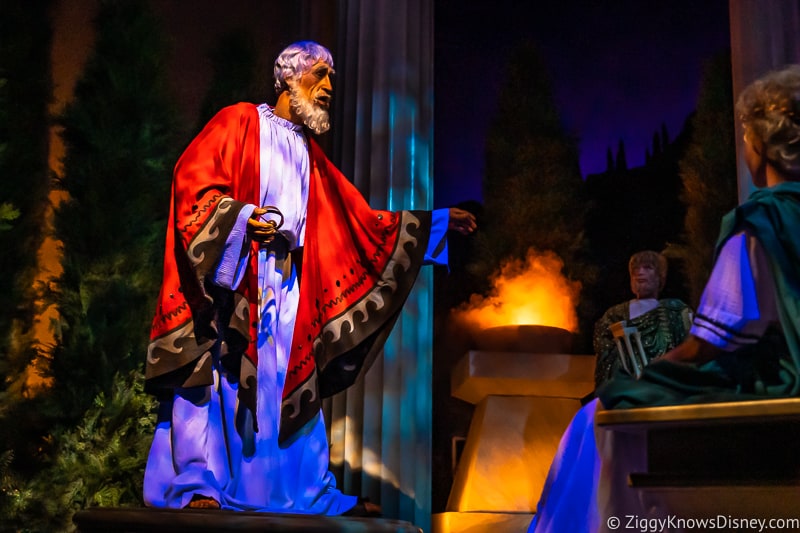 Mission: Space – Discover the thrill of space travel and what it's like to be an astronaut in this centrifugal space simulator. We guarantee you've never feel G-forces like this before. Choose between the Green or Orange version depending on how intense you wan the ride to be.
Test Track – While not nearly as good as the first version of this attraction, you still can't visit EPCOT without going on Test Track. Find out what the testing process is like on new cars and take a spin around the circuit at speeds in excess of 60 mph.
Future World West
Soarin' Around the World – One of the best rides in Disney World, Soarin' simulates what it's like to hang-glide over some of the most famous and picturesque locations in the world. Visit Paris, the Taj Mahal, Fiji, The Great Wall of China, the Egyptian pyramids, the African Savanas, and more.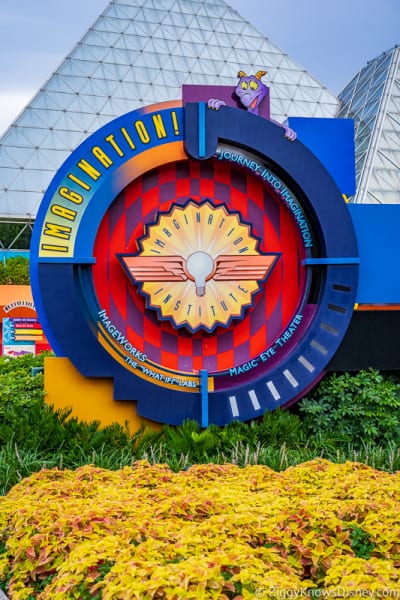 Living with the Land – Definitely one of the more low-key rides in EPCOT, Living with the Land brings you on an informative boat ride around the world and shows you how scientists are coming up with new solutions to sustain the Earth's growing population.
You also get to see first-hand the techniques used by Disney's horticulturists and some of the produce grown for restaurants in the park.
Journey Into Imagination with Figment – We know it's a shell of the beloved original attraction, but we always have to stop in and see Figment when in the park. Learn about the five senses and see what kind of trouble this loveable purple dragon gets into.
World Showcase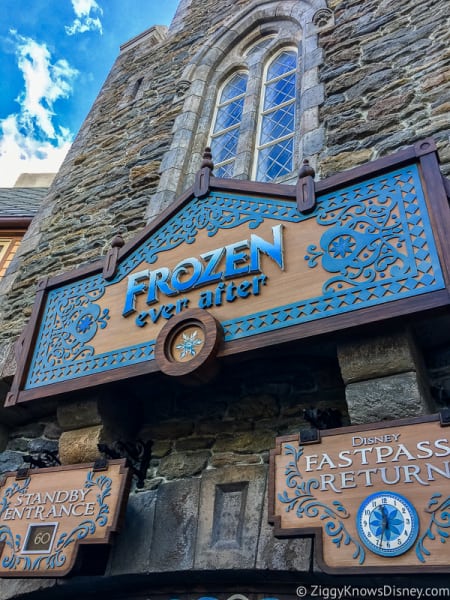 Frozen Ever After – Fans of the Disney classic will not want to miss this dark boat ride in the Norway pavilion. Join Anna, Elsa, Olaf, and friends on a trip through the Scandinavian countryside and into Arendelle.
Impressions de France – Our favorite of all the EPCOT movies is the captivating look at France and the French culture in Impressions de France. Whether it's taking a hot-air balloon over the Loire Valley, visit castles in the French countryside or the bustling streets of Paris, we never get tired of this film.
The American Adventure – Take a trip through the American history with Benjamin Franklin and Mark Twain. You'll also enjoy the American Heritage Gallery in the lobby with incredible African-American art and history on display.
Read our guide to the top attractions at Walt Disney World to see where all of the EPCOT rides rank.
FastPass+
*Disney has temporarily suspended use of the FastPass+ system at the Disney World parks until further notice.
If you are going to EPCOT, you definitely need to take advantage of FastPass+. This is a service that comes free with your theme park admission and allows you to make reservations for rides ahead of time and then "skip" the lines for those attractions.
Link your ticket purchase to your account to schedule FastPass selections in advance. Guests can have up to 3 FastPass+ reservations in advance, which are then redeemed in hour-long return windows when it's your turn to ride.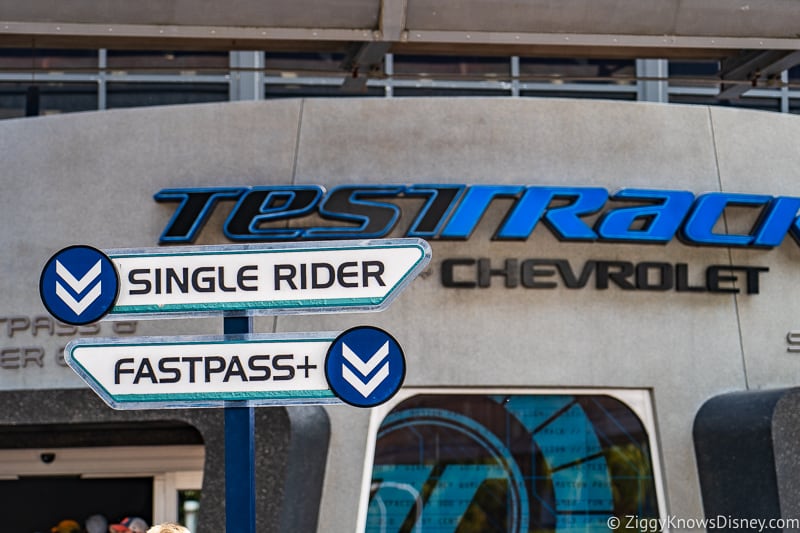 You can make your FastPass+ reservations using the My Disney Experience app on your smartphone, and reservations can be made between 30 days and 60 days ahead of time. We highly recommend you make FastPass+ reservations as soon as you can, especially for the more popular rides.
The following are the Tier 1 FastPass+ selections at EPCOT:
Frozen Ever After
Test Track
Soarin' Around the World
The difficult thing about FastPass+ at EPCOT is only one Tier 1 selection can be made ahead of time per day, so you will have to choose one out of the above 3 and do the stand-by queue for the other two.
Make sure one of your 3 selections includes one of the above attractions as most of the other rides at EPCOT don't even need a FastPass+ reservation.
Entertainment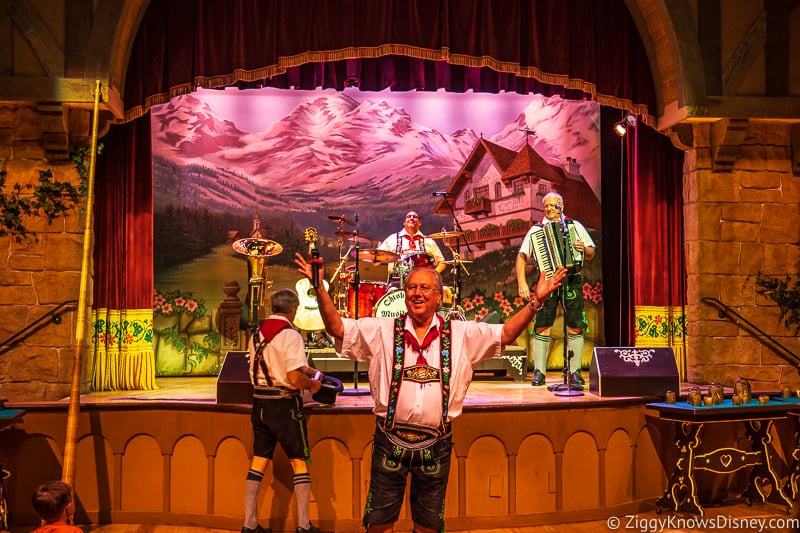 Just like in any Disney theme park, entertainment options are numerous in EPCOT. Between the concerts, character meets, street performers and epic fireworks shows, there is more to experience than can be done on just one trip.
*Many of the regular EPCOT entertainment like stage shows, and character meets are temporarily suspended. Fireworks are returning July 1.
Fireworks
EPCOT Forever – Fireworks shows at the end of the night are always one of the highlights of any day at EPCOT. After a 20-year run, Illuminations: Reflections of Earth has come to an end and EPCOT Forever is the current fireworks show in the park.
When it opened in 2019, EPCOT Forever became one of the biggest fireworks shows Disney has ever created. It pays homage to the EPCOT of old and features a soundtrack with music from original attractions like Horizons, Journey Into Imagination, Universe of Energy and more.
EPCOT Forever is only a hold-over show and the new permanent fireworks show has yet to debut. Disney Harmonious will debut sometime in 2021 and it will be the most elaborate fireworks display Disney has ever had!
Street Performers and Musical Acts
British Revolution (United Kingdom) – A cover band of the most popular British rock groups of all time. The Beatles, the Rolling Stones, Led Zepplin, and more are covered.
Entertainment at Canada Mill Stage (Canada) – This is a revolving door of live music groups acts. The last group to play here was Alberta Bound.
JAMMitors – Have you ever seen musical theme park custodians? This high-energy group uses their trash can drum sets to play songs, and they throw some humor in too.
Jeweled Dragon Acrobats (China) – These amazing performers will take your breath away when you see the high-flying stunts they pull off.
Mariachi Cobre (Mexico) – A wonderful traditional 12-piece mariachi band playing classic Mexican melodies.
Matsuriza (Japan) – Traditional Taiko, a form of Japanese drumming. Performances include dramatic dances.
Rose & Crown Pub Musician (United Kingdom) – Great songs inspired by the British pubs.
Sergio (Italy) – This Italian mime puts on a show and gets the whole crowd in on the act.
Serveur Amusant (France) – This duo of performers is a staple in the France pavilion. Another set of acrobats that will leave you speechless.
Viva Mexico (Mexico) – Traditional Mexican music group. Performs with Mariachi Cobre is not playing.
Voices of Liberty (American Adventure) – Step in the American Adventure and listen to this 1800s eight-person a cappella group singing patriotic melodies. The acoustic setting in the rotunda is the perfect location for their harmonies.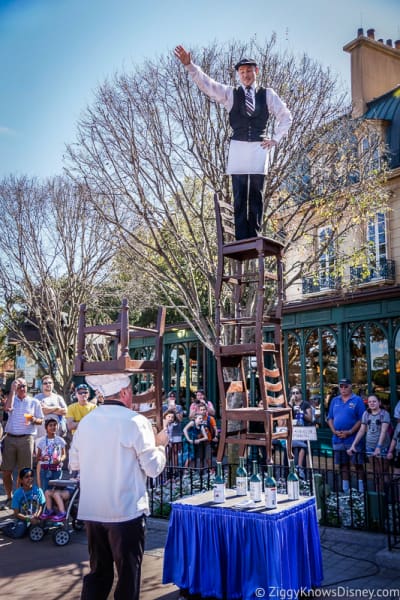 Many of the regular street performers and musical acts are not appearing in the park at this time. However, the JAMMitors and Mariachi Cobre can be found at the America Gardens Theatre on a daily basis.
Character Cavalcades
Disney has temporarily introduced all-new Character Cavalcades to the parks right now as a replacement for regular parades. This way you can still enjoy your favorite characters in the parks.
The Disney character cavalcades in the parks are processions of Disney characters that walk by in an organized way and greet guests from a safe distance.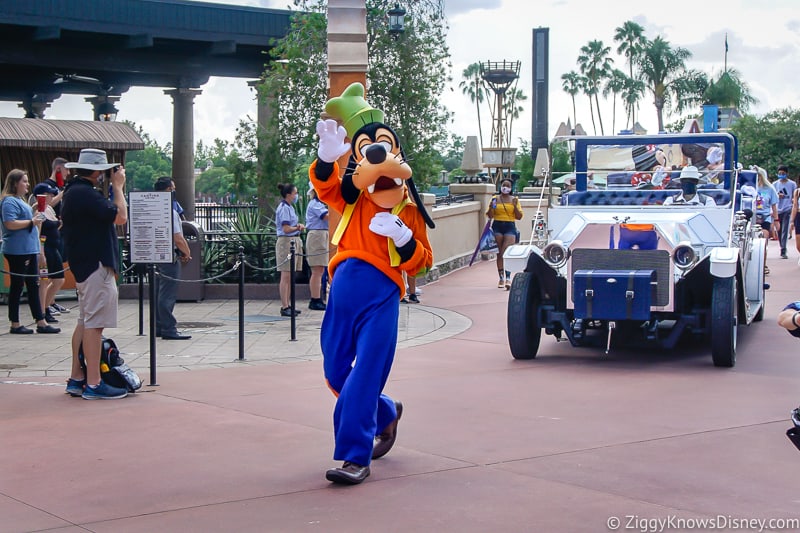 Here are the current Character Cavalcades at EPCOT:
Frozen Promenade – Anna and Elsa make their way down World Showcase Promenade, Anna from her caravan and Elsa on foot.
Mickey & Friends World Tour – Goofy leads the way here with Mickey Mouse and Minnie Mouse in a travel-themed Rolls Royce and Pluto following not too far behind.
Princess Promenade – Princesses like Belle, Aurora, Snow White, Jasmine and more ride along in a horse-driven caravan greeting guests.
There are also special Christmas Character Cavalcades going on during the holiday season:
Check out our complete guide to Character Cavalcades at Disney World for more details on them in all the parks.
Characters
Alice in Wonderland (United Kingdom)
Anna and Elsa at Royal Sommerhus (Norway)
Belle (France)
Daisy Duck (American Adventure)
Donald Duck (Mexico)
Goofy (near Spaceship Earth)
Joy (Imagination! pavilion)
Mary Poppins (United Kingdom)
Mickey Mouse at Disney & Pixar Short Film Festival (Imagination! pavilion)
Mulan (China)
Princess Jasmine (Morocco)
Ralph and Venellope Inside Image Works (Imagination! pavilion)
Snow White (Germany)
Winnie the Pooh (United Kingdom)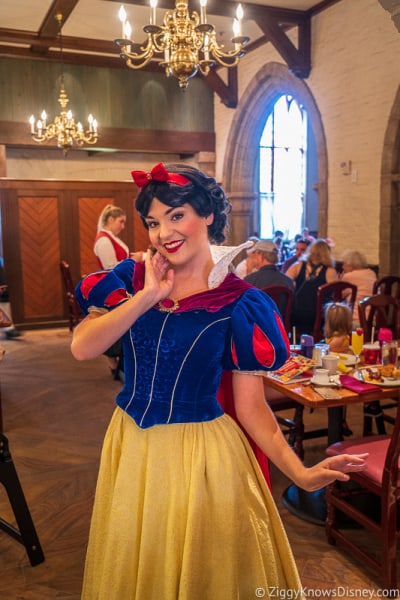 Characters have become more and more popular at EPCOT in recent years and on a daily basis there are as many character meets here as there are in any of the Disney World theme parks and they can be found in almost every pavilion.
Dining
Maybe more so than in any Walt Disney World theme park, EPCOT is known for its food and drinks. Nothing is better than a stroll around World Showcase Lagoon and dining at one of its dozens of authentically-themed restaurants.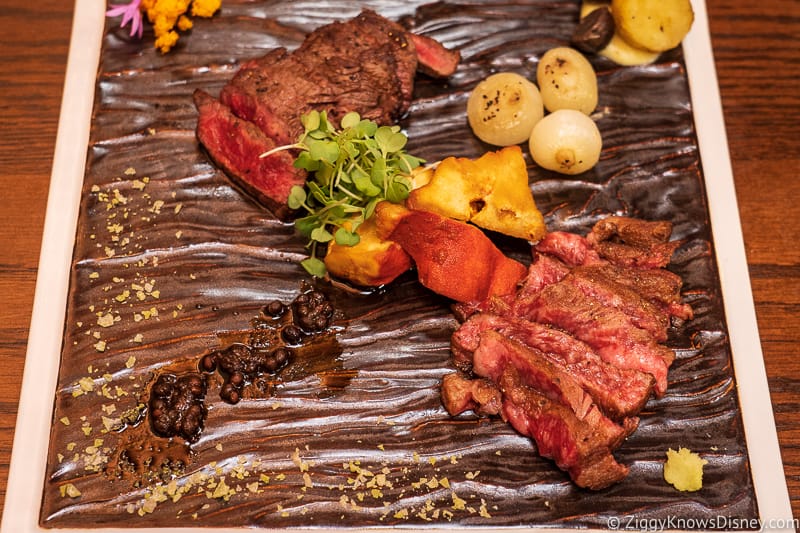 No matter if you are looking for a sit-down meal or something on the go, this park has you covered. You might even just spend the whole day snacking around World Showcase enjoying the best snacks at EPCOT.
Here are lists of all the restaurants, food stands, snack carts, bars, and lounges in EPCOT.
Quick Service Dining
Electric Umbrella – (Closed)
Katsura Grill – (Japan)
Kringla Bakeri Og Kafe – (Norway)
La Cantina de San Angel – (Mexico)
Les Halles Boulangerie-Patisserie – (France)
Lotus Blossom Cafe – (China)
Regal Eagle Smokehouse: Craft Drafts & Barbecue – (American Adventure)
Refreshment Outpost – (between China and Germany)
Refreshment Port – (Canada)
Sommerfest – (Germany)
Sunshine Seasons – (Future World West)
Traveler's Café – (Starbucks)
Tangierine Café – (Morocco)
Yorkshire County Fish Shop – (United Kingdom)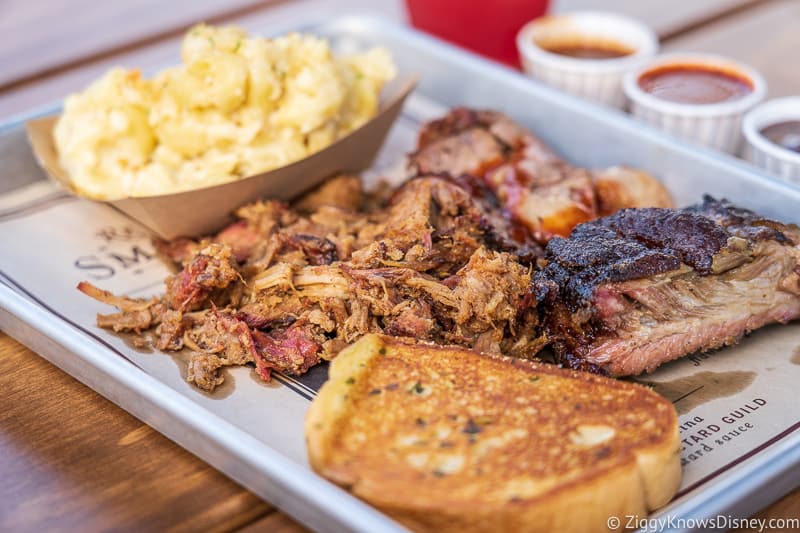 It's super easy to find a quick and cheap meal in EPCOT as there are a plethora of options with 14 quick service dining locations. The nice thing about it is that most of them are really good too!
Quick service meals come in handy when you don't want to waste too much time with a sit-down meal and want to get back to the attractions as soon as possible.
Our favorite quick service restaurants in EPCOT are:
Katsura Grill
La Cantina de San Angel
Les Halles Boulangerie-Patisserie
Regal Eagle Smokehouse: Craft Drafts & Barbecue
Tangierine Café
Anyone of them would be a great meal for you and your family.
Make sure to take advantage of Disney's Mobile Ordering service which allows you to order your food ahead and skip the lines at quick service restaurants.
Table Service Dining
Akershus Royal Banquet Hall – (Norway)
Biergarten Restaurant – (Germany)
Chefs de France – (France)
Coral Reef Restaurant – (Future World West)
Garden Grill Restaurant – (Future World West)
La Hacienda de San Angel – (Mexico)
Le Cellier Steakhouse – (Canada)
Monsieur Paul – (France)
Nine Dragons – (China)
Restaurant Marrakesh – (Morocco)
Rose & Crown Dining Room – (United Kingdom)
San Angel Inn Restaurante – (Mexico)
Space 220 – Coming Soon – (Future World East)
Spice Road Table – (Morocco)
Takumi-Tei – (Japan)
Teppan Edo – (Japan)
Tokyo Dining – (Japan)
Tutto Italia Ristorante – (Italy)
Via Napoli Ristorante e Pizzeria – (Italy)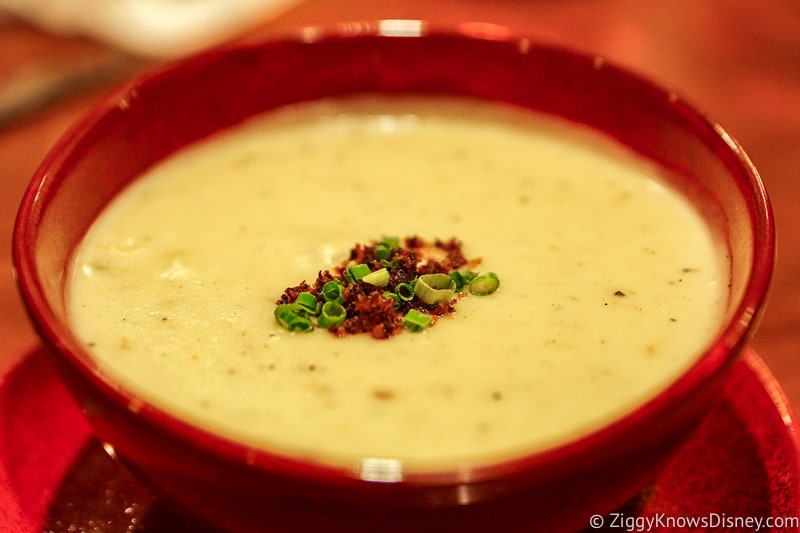 Even more abundant than quick service dining are the 19 table service restaurants you will find in EPCOT. Most of them are located around World Showcase Lagoon, but a few are also located in Future World.
Among the table service restaurants in EPCOT, there are 2 character meals and 2 buffets.
Our favorite table service restaurants in EPCOT are:
Chefs de France
Le Cellier
Takumi-Tei
Teppan Edo
Via Napoli
Read our post on the Best EPCOT Restaurants to see where and what to eat when you visit.
A common strategy is to book one of the restaurants and then exit in time to watch the fireworks show at the end of the night. Some of the restaurants even have fireworks viewing areas as you are dining.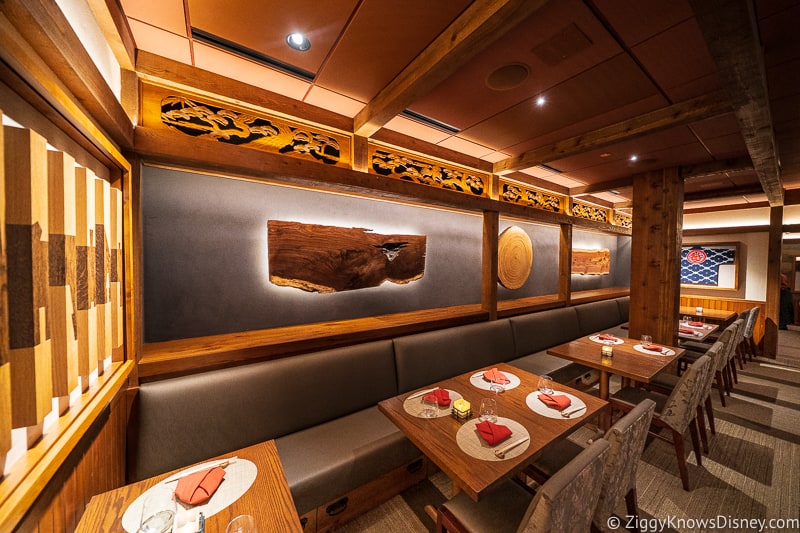 Like in all the theme parks, make sure you make advanced dining reservations ahead of time, especially for the character meals or Le Cellier as they book up fast. Dining reservations can be made 180 days in advance which we recommend.
Read our guide to Disney Advanced Dining Reservations for more info.
Food Stands and Carts
Block & Hans – (American Adventure)
Cool Wash – (Future World East)
Crepes des Chefs de France – (France)
The Donut Box – (Future World East)
Eats at the EPCOT Experience – (Future World West)
Fife & Drum Tavern – (American Adventure)
Funnel Cakes – (American Adventure)
Gelati – (Italy)
Germany Bier Stand – (Germany)
Joffrey's Coffee & Tea Company – (5 EPCOT locations)
Joy of Tea – (China)
Kabuki Café – (Japan)
Karamell Küche – (Germany)
L'Artisan des Glaces – (France)
Les Vins des Chefs de France – (France)
Morocco Coffee & Pastries – (Morocco)
Norway Beer Stand – (Norway)
Oasis Morocco Bar – (Morocco)
Popcorn in Canada – (Canada)
Promenade Refreshments – (Canada)
The Land Cart – (Future World West)
Trading Post Refreshments – (Canada)
UK Beer Cart – (United Kingdom)
Via Napoli Pizza Window – (Italy)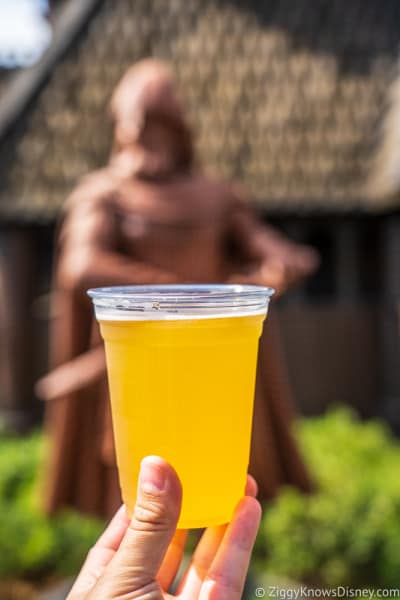 Bars & Lounges
Choza de Margarita – (Mexico)
Enoteca Castello – (Italy)
Garden House – (Japan)
Germany Weinkeller – (Germany)
La Cava del Tequila – (Mexico)
La Maison du Vin – (France)
Mitsukoshi Sake Bar – (Japan)
Rose & Crown Pub – (United Kingdom)
Tutto Gusto Wine Cellar – (Italy)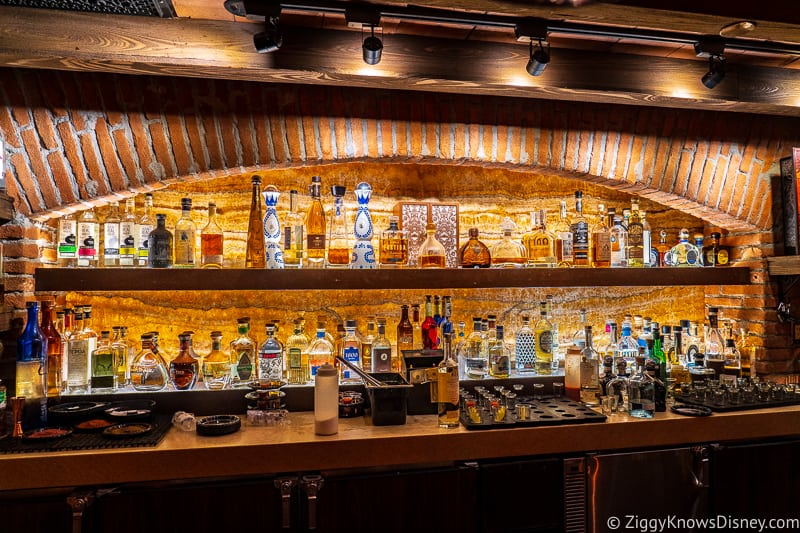 Drinking Alcohol
Unlike the Magic Kingdom, drinking alcohol is very easy to do in EPCOT and there is an unending variety of beer, wine, cocktails and spirits available to try. This is hands-down the best park for alcohol at Disney World.
Each country you go to in World Showcase features its own regional alcoholic beverages, so you can taste many different kinds of drinks from all over the world.
Most of the year there is a festival happening in EPCOT and that's a great opportunity to try small samples of alcohol while you are making your way from booth to booth. During these events, there are also wine and beer tastings and classes on mixing drinks.
Some guests even like to participate in the "Drink Around the World" challenge where you get an alcoholic drink from each country.
Shopping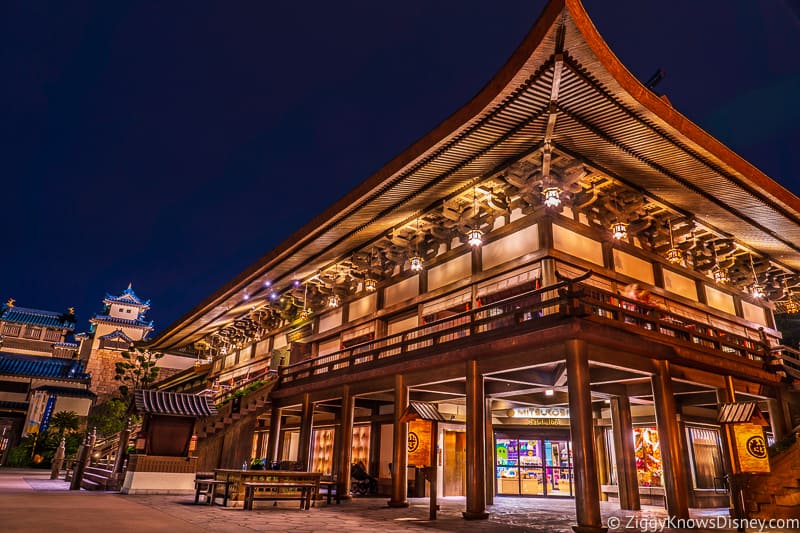 Just like dining, there are an endless number of shops and stores to explore in EPCOT, which can be quite dangerous to your wallet.
EPCOT isn't full of your typical Disney merch, but all of the shops in World Showcase feature crafts, apparel, and souvenirs specific to that country. That means every shop you go to will be completely different and sell gifts you otherwise wouldn't be able to find unless you actually go to that country.
For that reason, it's also the best park to by a gift for someone who isn't the biggest Disney fan as you will find completely non-related merchandise.
Some of our favorite shops in EPCOT include:
Mitsukoshi's Department Store – This famous Japanese store is the highlight of shopping in EPCOT and sells everything from Japanese snacks and candies to handbags, scarves and kimonos. Don't forget the sake bar in the back or take your chance at finding a pearl in a live oyster.
Plaza de los Amigos – This is the most beautiful shopping experience in EPCOT as it is set inside the Mexican pyramid and is designed as an open-air market at night. You might as well stop in at La Cava while you are there and take a ride on the Gran Fiesta Tour.
Mouse Gear – If you are looking for more classic Disney World merchandise in EPCOT, this is where you need to go.
Special Events & Experiences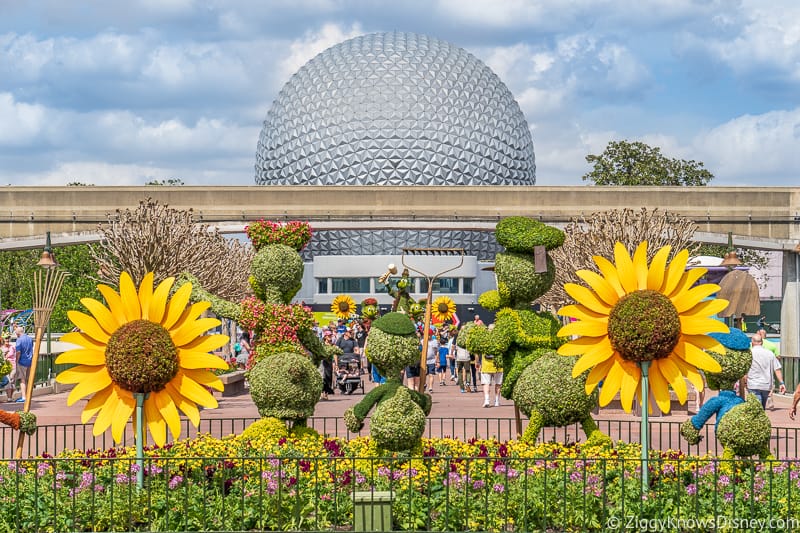 EPOCT is big into events, in fact, at least 9 months out of the year, there is some kind of festival going on in the park. Most of the festivals consist of various food and drink marketplaces set up throughout World Showcase and Future World, all with small snacks available for guests to purchase.
The idea is to walk, eat, and drink your way through the various areas of the park and be able to sample a wide variety of things. Each event has a slightly different theming being inspired by horticulture, the arts, the holidays, or just plain food!
EPCOT International Festival of the Holidays
EPCOT International Festival of the Arts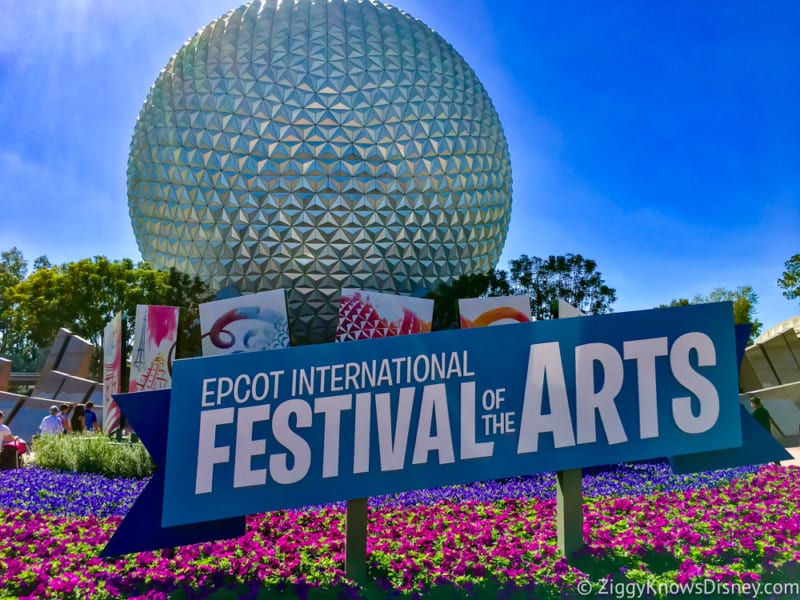 One of our favorite festivals, this event is a showcase of art featuring Disney artists both historical and current. Even the small plates at the various marketplaces are beautifully created and works of art themselves.
There are also plenty of interactive activities for young and old alike, all centered around art.
The EPCOT Festival of the Arts usually runs in January and February.
Read our Full Guide to the EPCOT Festival of the Arts for more information.
EPCOT International Flower and Garden Festival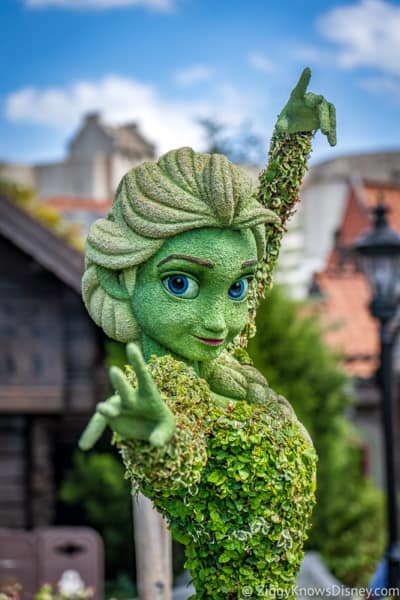 The EPCOT Flower and Garden festival is a unique experience because you can walk around the park and look at the dozens of Disney topiaries, flower beds, gardens and interactive exhibits.
There is no time of the year when EPCOT looks more beautiful than during the Flower and Garden Festival! There are also dozens of food and drink marketplaces with completely unique themes and offerings to enjoy.
The EPCOT Flower and Garden Festival usually starts in March and runs through May.
Read our Full Guide to the EPCOT Flower & Garden Festival for more details and reviews.
EPCOT International Food and Wine Festival
EPCOT's most famous festival is the one that attracts foodies for miles and miles. This is Disney's celebration of food as 30+ different food and drink marketplaces are set up throughout the park, and it offers the widest selection of food and drink of any EPCOT event.
The EPCOT Food and Wine Festival usually starts in late August and runs through mid-November.
Read our Full Guide to the EPCOT Food & Wine Festival for more details and reviews.
EPCOT International Festival of the Holidays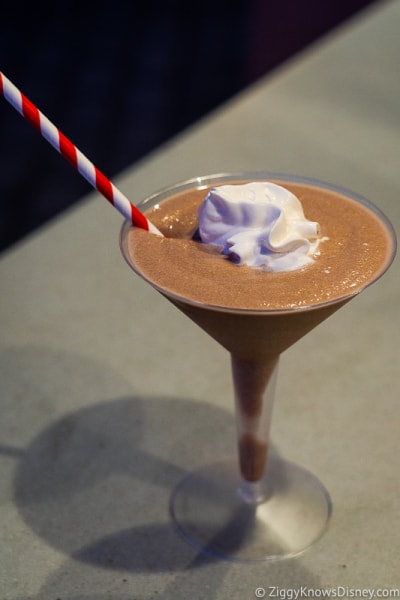 This is a typical EPCOT festival but themed to the holidays and the cultures and traditions of each nation. There are unique holiday kitchens, menus and merchandise throughout the park.
Some events here include concerts, the Candlelight Processional and the storytellers.
The EPCOT Festival of the Holidays usually runs from mid-November through December.
What's New Coming to EPCOT? Big Expansion Project
You may have heard that EPCOT is in the middle of a huge expansion project, the biggest one the park has ever had in its history. In fact, half of the park is a construction zone at the moment.
There are many new attractions and changes to existing ones coming, plus an overhaul of the entire front half of the park.
Here are all the new additions coming EPCOT you need to know about:
Festival Center
Play! Pavilion
France Pavilion Expansion
Disney's DuckTales World Showcase Adventure
Disney Harmonious (Fireworks Show)
Of all these new additions, we are the most excited for the Guardians of the Galaxy roller coaster and for Remy's Ratatouille Adventure. EPCOT is in desperate need of new attractions and both of these will be must-do's when completed.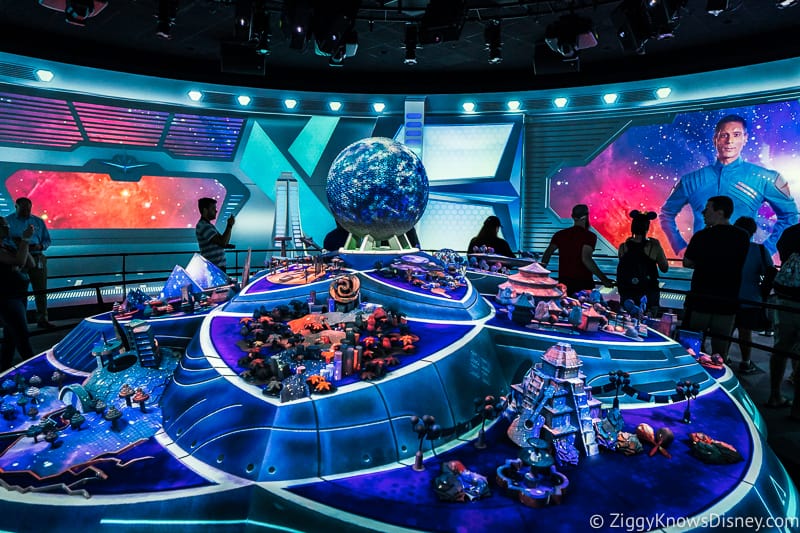 Disney Harmonious also intrigues us and it is being billed as the biggest fireworks show Disney has ever created. It has big shoes to fill since Illuminations closed, but we are optimistic it can be done.
We also can't wait to try Space 220. This is literally a restaurant that gives guests the opportunity to see what it's like to dine in space.
The only bad thing is that even more new changes were being planned for the EPCOT expansion, but due to the company's current lack of finances and budget cuts, we don't know if those projects have been cut for good, or just put on hold.
See the following posts for the latest news on all the new additions to EPCOT and Walt Disney World:
Tours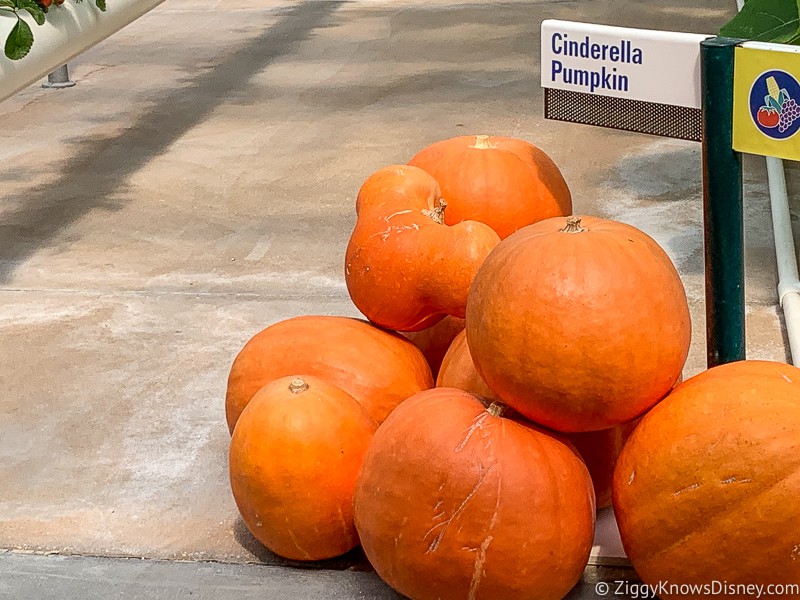 Like all of the theme parks, EPCOT offers some amazing tours that give you a whole new perspective on visiting that park. You might not even know some of these exist and there is a different tour for everyone.
Behind the Seeds at Epcot – Go behind the scenes in EPCOT's greenhouse at The Land pavilion and see up close how Disney is creating alternative ways to grow crops using experimental, techniques. Definitely educational, but very fun and one of the cheapest tours in EPCOT.
Dolphins in Depth – Dolphin fans will love this as you get up-close-and-personal with these amazing creatures and learn how Disney cares for them.
Epcot Dive Quest – Have you ever wanted to go diving inside that huge aquarium in EPCOT? You'll get that chance on the EPOCT Dive Quest tour. This 40-minute diving tour brings you up-close with sharks, turtles, dolphins, stingrays and hundreds of other fish.
Seas Aqua Tour – If you aren't a diver, that's ok. This tour allows you to stay on the surface of The Seas aquarium and get a view of all the fish from above.
The UnDISCOVERed Future World Tour – Go behind the scenes and see how all the magic is made in EPCOT's Future World. This tour takes you into backstage areas and places that are normally off-limits to guests.
Gardens of the World Tour (Seasonal) – Only available for the Flower and Garden Festival. This tour follows a Disney horticulturist who takes you behind the scenes to see how all the vegetation, flowers and how they turn plants into the beautiful topiaries you see around Epcot.
English Tea Garden Tour (Seasonal) – Another tour you can take when Flower and Garden is running. A great option for tea fans and you learn the history of tea and how different flavors are blended together. It lasts 20 minutes and the best part is that the tour is FREE!
EPCOT Tips
Whether you are a long-time vet of EPCOT or going for the first-time, here are some of the most important tips to know before you go.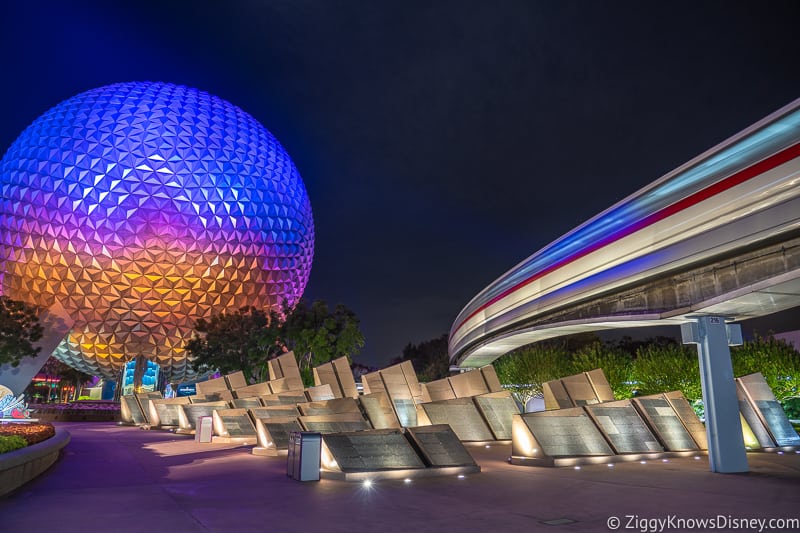 Best Days to Visit EPCOT
Any day is a good day to visit EPCOT, but some still are better than others.
We recommend avoiding EPCOT on the weekends since many locals tend to come to hang out and grab something to eat or drink and it can get really crowded. This is especially true if you are there during one of the EPCOT festivals. Avoid EPCOT in that case!
It's best to go to EPCOT on a weekday as the crowds will be significantly lower. Try to choose a non-Extra Magic day, since those tend to bring higher crowds too.
Make sure to read our post on The Best Times to Go to Disney World which take into consideration all the factors and break it down month by month.
Have a Plan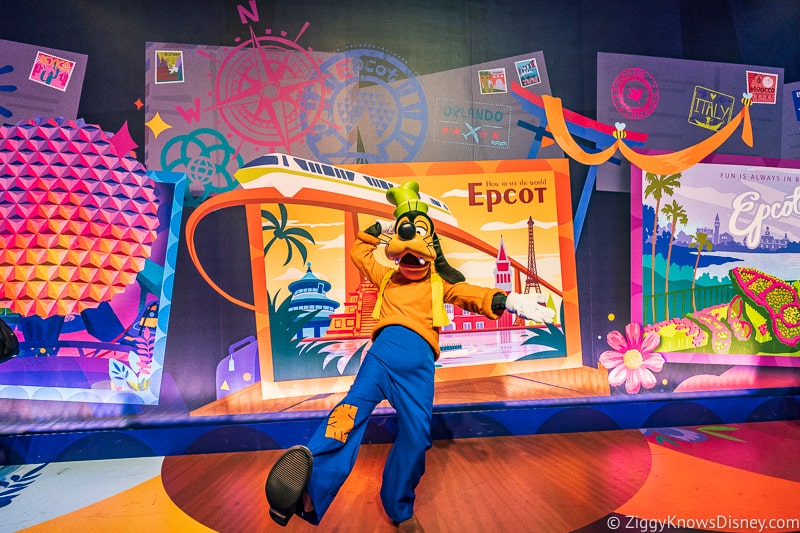 With so much to see and do at EPCOT, you need to be prepared and that means having a good plan before visiting.
Make a list ahead of time of everything you want to do (attractions, entertainment, characters, etc). Also make sure to make reservations for any restaurant you want to eat at and write down any snacks to try throughout the day.
Prioritize the most important ones and do them first. Don't leave them until the end because things can come up and you might not be able to do it all.
Make sure to get FastPass+ for your favorite attractions and get there early to rope drop the other popular ones.
If you are only going to EPCOT for one day, we recommend making it a full day, which means getting an early start. You will get more done in the first 2 hours then the following 4, so be there at the park opening to take advantage.
Eat…A Lot!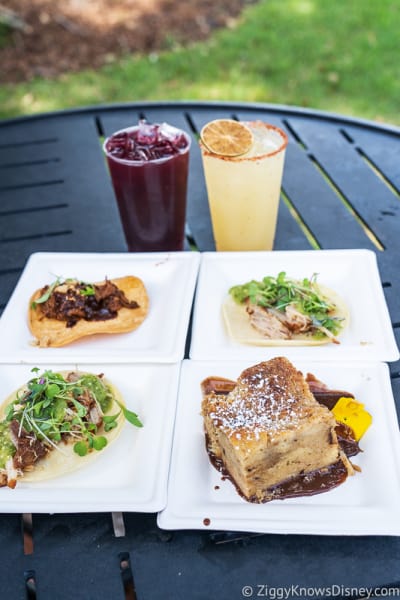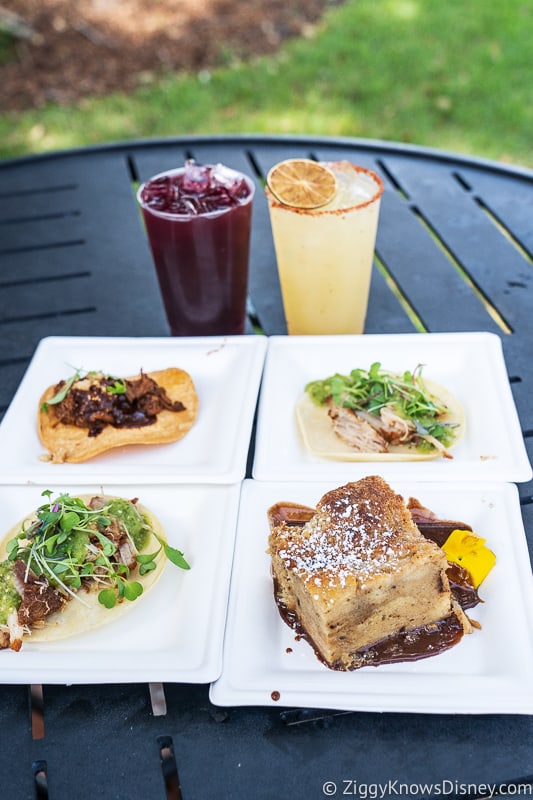 Sure EPCOT has great entertainment and some can't-miss rides, but the main attraction here is the Food and drinks!
If there is a festival going on during your visit, we suggest carving out some space in your day to try some of the best snack offerings available. Take a good 2-3 hours of your day to just stroll your way around World Showcase Lagoon eating and drinking.
EPCOT also has the best in-park dining of all 4 Disney World theme parks, so make sure you take time to stay for a meal or two.
Go at Night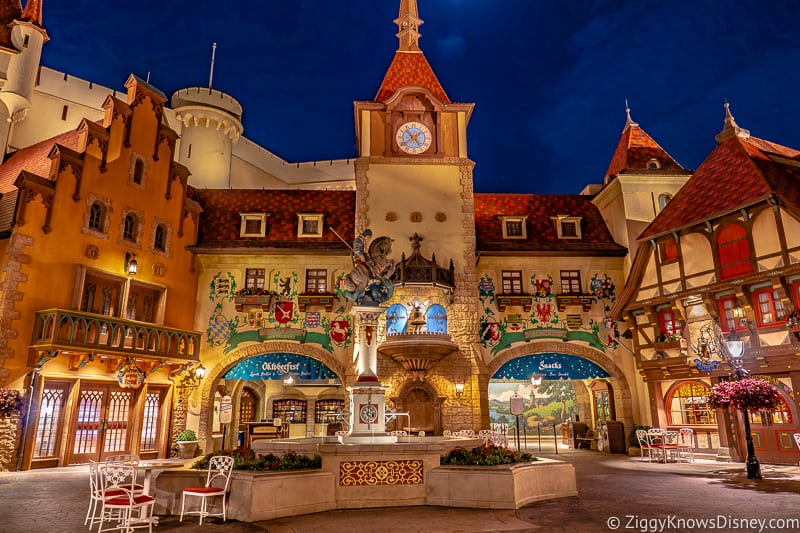 Make sure to visit at night. This goes for EPCOT, as well as ALL the Disney theme parks. Nighttime is much better for so many reasons.
For one, you don't have to deal with the sweltering heat in the evening like you do during the day. Daytime in EPCOT can be especially brutal since there are very few shaded areas around World Showcase. It's hard to enjoy the cheddar cheese soup from Canada when it's 95 degrees out, but a little easier when the sun isn't beating on you.
You also need to make sure you stay in EPCOT to see the fireworks show. Since you will follow our previous advice to stay for dinner, the timing is perfect. Finish up your meal and then find a spot around World Showcase lagoon for the show!
Drink Lots of Water
EPCOT is an extremely hot park, which means you are going to get dehydrated very quickly. To fix that, drink as much water as you can throughout the day.
All the quick-service restaurants in EPCOT give out paper cups of free ice water, so make sure you stop by often, especially if you are drinking alcohol.
What Can I Bring With Me Into EPCOT?
When visiting the EPCOT, guests are allowed to bring their own food and non-alcoholic beverages into the park, as long as they are for self-consumption, are not in glass containers, and do not require heating, refrigeration or temperature control.
Normally, we would recommend you bring some small snacks with you like chips, candy, and granola or protein bars so you don't have to spend money on those things at the park.
The food in EPCOT is so good however, we say unless you are on an extremely tight budget, forget it and leave space for the snacks in the park!
We do recommend bringing some bottled water with you however, especially if you prefer it to Florida tap water.
Bring a backpack with you to hold any important items you need, but don't pack too much. Wearing a backpack all day is tiring, especially in the heat so pack light.
Definitely wear comfortable shoes as you will be doing A LOT of walking!
Transportation to EPCOT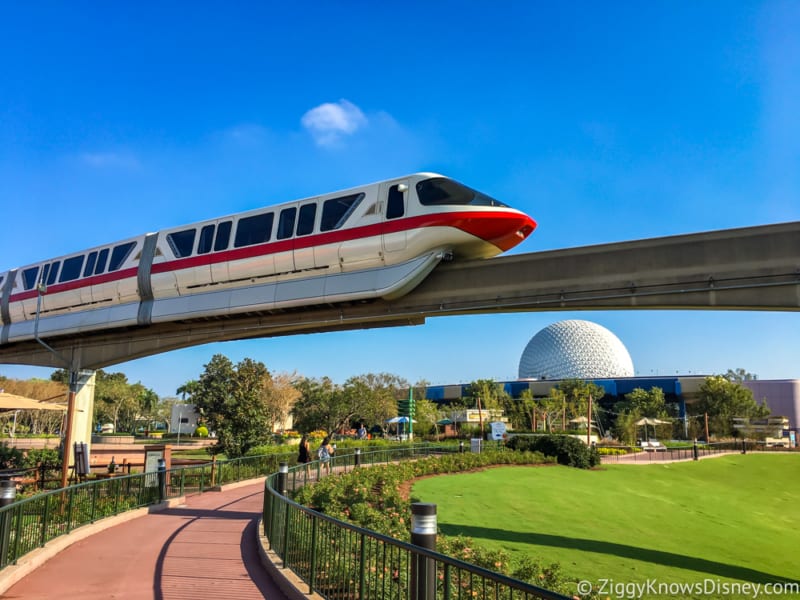 Transportation to EPCOT Park will vary depending on where your hotel is located. Some of your options include:
Bus
Disney Skyliner
Monorail
Ferry Boat (Friendship Boats)
Car
Ride Sharing (Uber or Lyft)
Walking
If you are staying at a Walt Disney World Resort Hotel, free transportation is provided to Disney theme parks for all guests. This is one of the best reasons to stay at a Disney World hotel. No matter which one you take (monorail, bus, ferry boat, etc), they are all complimentary.
Buses – This is possible from almost all The Walt Disney World Resort Hotels, with the exception being the EPCOT-area resorts themselves. We tend to avoid the buses since they have longs waits, so if you have an alternative from your resort, take it.
Make sure to calculate at least 30-45 minutes if taking the bus.
Disney Skyliner – Disney's Caribbean Beach, Pop Century, Art of Animation and Riviera Resort are all conveniently located on the Skyliner route, a fun and fast way to get there. Allow about 15-20 minutes depending on how far down the route you are staying.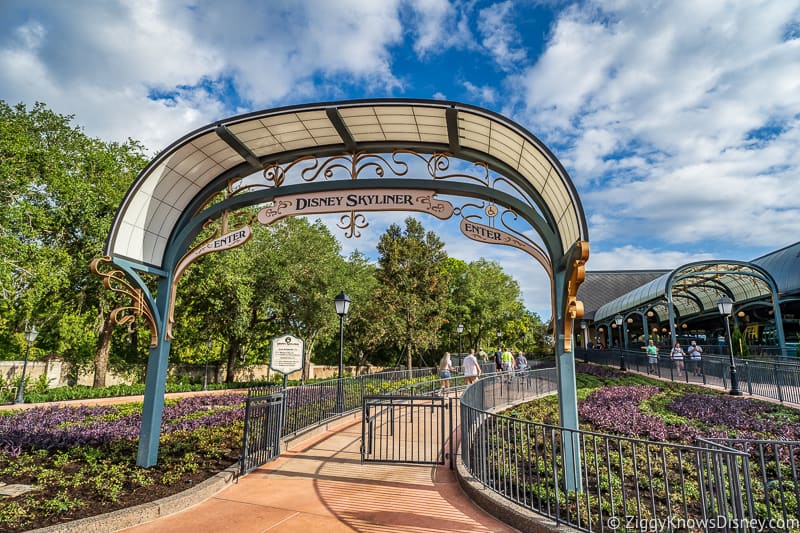 Monorail – Traveling to EPCOT by monorail is possible if you are staying at one of the Magic Kingdom-area resorts like Disney's Contemporary Resort, Disney's Grand Floridian Resort or Disney's Polynesian Village Resort.
Ferry Boat – Friendship boats run back and forth to EPCOT from Disney's Yacht Club, Beach Club, Boardwalk Inn and Swan and Dolphin Hotels. The boats run approximately every 20 minutes.
Walking – Disney's Yacht Club, Beach Club, Boardwalk Inn and Swan and Dolphin Hotels all are conveniently within walking distance of EPCOT's back entrance at the International Gateway.
Ride Sharing – This can be done from anywhere in Walt Disney World with a ride sharing service like Uber or Lyft.
Parking
If you are bringing a car to EPCOT, you'll need to leave it in the parking lot outside the park. Parking is easy to find even on the busiest of days.
Here are the latest EPCOT parking prices.
Standard parking for a car or motorcycle costs $25 per day.
Preferred parking for car or motorcycle costs $45 per day in off-peak seasons and $50 during peak season.
The EPCOT parking lot is huge, but trams are provided to bring guests from the lot to the front of the park. From there you can walk to the entrance.
Best Hotels to Stay at Near EPCOT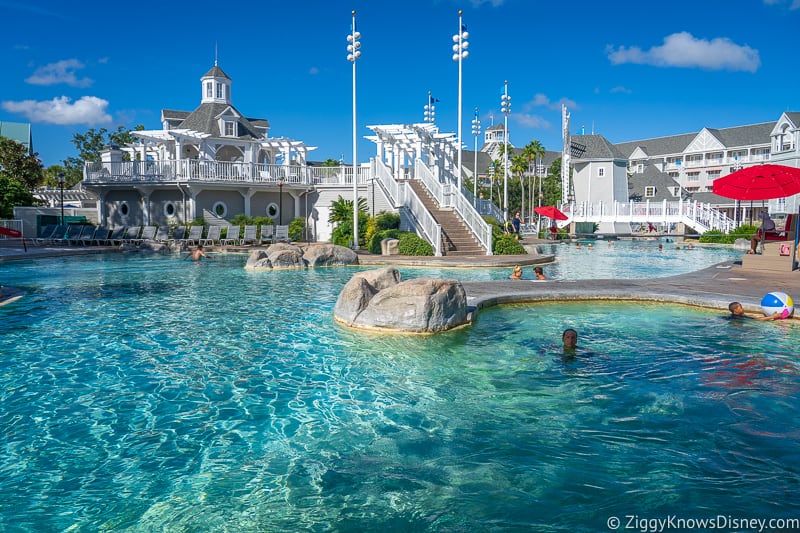 If you are like us, you will be going to EPCOT multiple times during your trip, and to make that easier, it's better to stay at one of the nearby resorts.
If you are going to EPCOT multiple times on your trip, staying close by will save you valuable travel time getting there.
This also allows you to go early in the morning, and head back to your resort for a mid-day nap if you need one.
Staying at an EPCOT resort also means access to dozens of amazing restaurants within walking distance of your room. Go to another park in the morning and afternoon, then make dinner reservations at one of the EPCOT restaurants and catch the fireworks.
We do this probably 3-4 nights each trip and have a blast!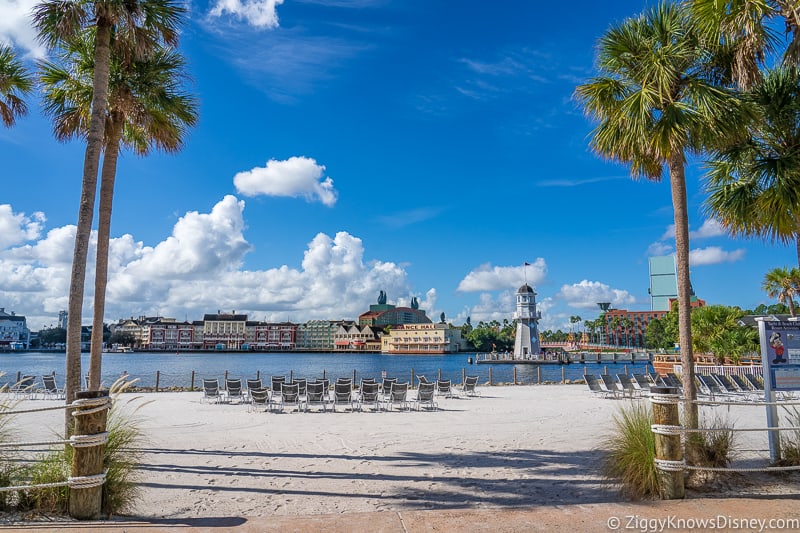 EPCOT Hotels within walking distance include:
Disney's Beach Club Resort
Disney's Yacht Club Resort
Disney's Boardwalk Inn Resort
Walt Disney World Swan Hotel
Walt Disney World Dolphin Hotel
Our favorite EPCOT area hotel to stay at is the Beach Club. We've been going there for decades now, and it is super convenient for all the reasons we mentioned above. Plus it has a sweet pool, the best in Disney World!
If you are on a budget then we recommend the Caribbean Beach Resort, Pop Century or Art of Animation. They are farther away, but easy to get to from the Skyliner.
EPCOT History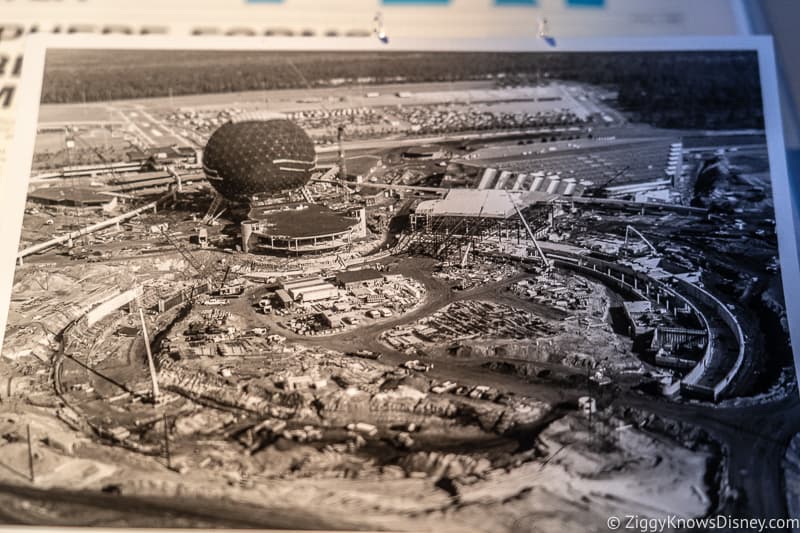 Imagine if Walt Disney had been alive to see the EPCOT project through to completion. It's very likely it would be a very different than the theme park we have today.
That's right, Walt Disney's vision for EPCOT was not for a theme park, but for a cutting-edge, utopian city. A place where American industry could thrive and real families would live and work.
Hence the acronym EPCOT…Experimental Prototype Community of Tomorrow.
The project was going to be built as part of the Walt Disney World Resort complex near Orlando, Florida.
Concept art for the EPCOT project shows that it would have been built in a huge circle, with the commercial and business areas in the center, community buildings, schools and recreational areas outside that, and finally residential areas on the outer perimeter.
Walt's dream was to put automobile traffic underground and have monorails and PeopleMovers be used as the transportation above ground.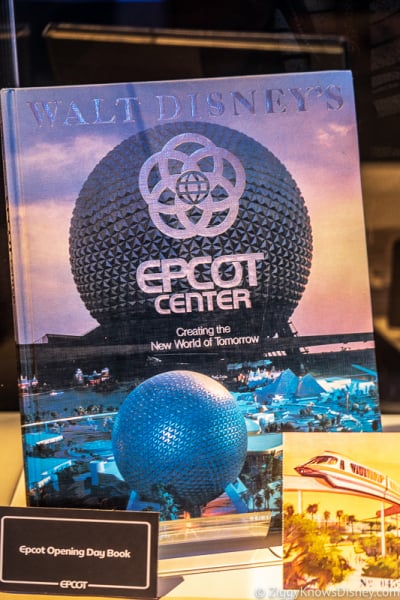 In order to gain the proper financing for the EPOCT project, Disney first agreed to build a Disneyland-inspired park first, this became the Magic Kingdom.
Unfortunately, Walt Disney never even got to see that built as he died in 1966, 5 years before the opening of Walt Disney World.
Walt Disney Productions did not want to be in the city-building business and decided to turn the project into a second theme park for Walt Disney World, yet keep it in theme with Walt's original idea.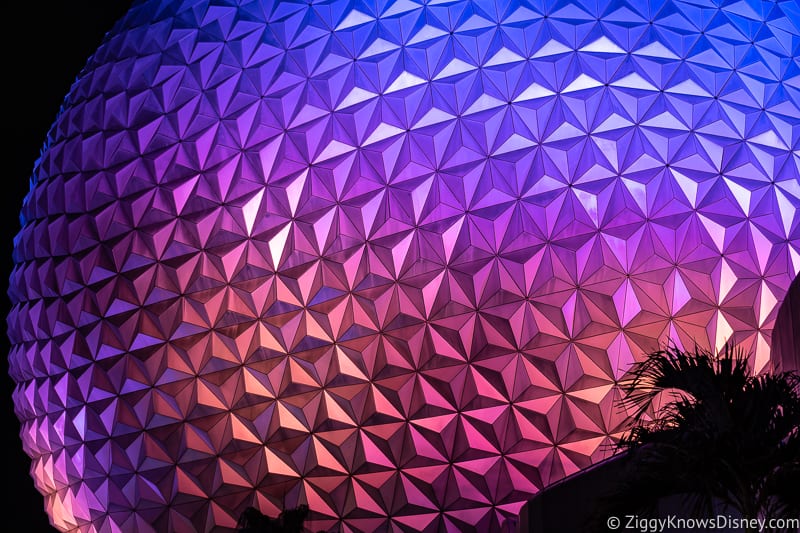 Many principles established by Walt served as the backbone of ideas that would later become EPCOT Center. Even adding the word "Center" into the name was a reference to Walt's vision.
Disney finally settled on the idea of combining technology, science and human achievement, with a permanent World's Fair of sorts, which also was a big interest of Walt Disney.
Construction got started in 1979 and at the time it was the largest construction project on Earth. Problems quickly inflated the project costs to three times as much as the original projection called for and EPCOT was constructed for well north of $1 billion.
On October 1, 1982, Disney CEO Card Walker dedicated EPCOT Center and it opened to the public.
Original EPCOT Center Pavilions
When EPCOT Center opened in 1982, it looked a whole lot different than it does today. Here are the original opening day pavilions and attractions:
Future World Pavilions:
Spaceship Earth (1982 – Present)
Communicore (1982 – 1994)
Universe of Energy (1982 – 1996)
World of Motion (1982 – 1996)
Odyssey Center (1982 – 1994)
The Land (1982 – Present)
Journey Into Imagination (1982 – 1998)
The following were added later:
Horizons (1983 – 1994)
The Living Seas was added in 1986.
Wonders of Life opened in 1989 with Body Wars and Cranium Command.
World Showcase:
Mexico
Norway (Opened in 1988)
China
Germany
Italy
American Adventure
Japan
Morocco (Opened in 1984)
France
United Kingdom
Canada
Closed EPCOT Attractions
Captain EO (1986 – 1994; 2010 – 2015)
Circle of Life: An Environmental Fable (1995 – 2018)
Communicore (1982 – 1994)
Ellen's Energy Adventure (1996 – 2017)
Food Rocks (1994 – 2004)
Honey, I Shrunk the Audience (1994 – 2010)
Horizons (1982 – 1999)
Innoventions (1994 – 2019)
Journey Into Imagination (1983 – 1998)
Journey Into YOUR Imagination (1999 – 2001)
Kitchen Kabaret (1982 – 1994)
Maelstrom (1988 – 2014)
Magic Journeys (1983 – 1986)
Millennium Voyage (1999 – 2001)
The Living Seas (1986 – 2005)
Universe of Energy (1982 – 1996)
Wheel of Fortune Live (2017 – 2018)
Wonders of Life (1989 – 2007)
World of Motion (1982 – 1996)
EPCOT Facts & Trivia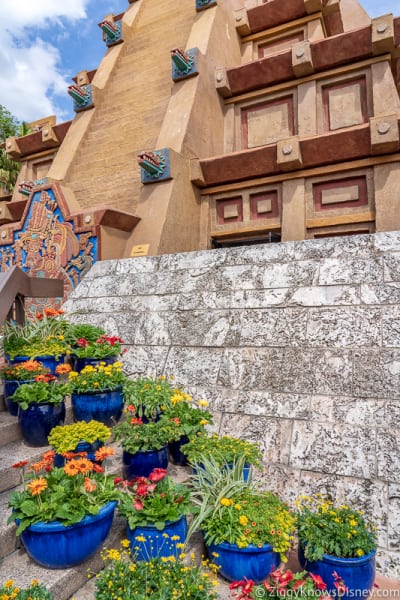 EPCOT is 305 acres in size (1.23 km2), which is more than twice the size of Magic Kingdom Park.
The parking lot is huge at 141 acres and can hold 11,211 vehicles.
It is the 3rd most visited theme park in North America and the 6th most visited in the world.
Spaceship Earth is made of 11,520 total isosceles triangles and weighs 15,520,000 pounds.
There are 11 countries represented in World Showcase.
Only 9 countries opened with the park in 1982. Morocco and Norway were added later in 1984 and 1989 respectively.
EPCOT is home to Disney World's fastest attraction Test Track, which speeds guests up to 64.9 MPH.
The fruits and vegetables grown at the "Living with the Land" greenhouse are actually used as ingredients in EPCOT restaurants and festivals.
There were plans to build a version of EPCOT at the Disneyland Resort called WestCot. Those plans fell through when the company ran into financial trouble in the 1990s. The land is the current home of Disney California Adventure.
FAQs
What does EPCOT stand for?
The acronym EPCOT stands for Experimental Prototype Community of Tomorrow and it was the name given to it by Walt Disney himself.
Does EPCOT Close Due to Capacity?
In normal situations, even on holidays like the 4th of July or New Year's Eve, it's very rare that EPCOT reaches capacity. After all, the park holds approximately 110,000 people.

That said, right now EPCOT is capped at 25% of its overall capacity which means it reaches capacity nearly every day.
Does Disney Own EPCOT?
Yes. EPCOT is owned and operated by The Walt Disney Company through its Parks, Experiences and Products division
Sign Up For Our Newsletter Today!
If you are going to any of the other Walt Disney World Resort Theme Parks, read our full guides to those below:
If you are planning a trip make sure to read our Disney World Crowd Calendar which will explain when the least crowded time of the year is to visit.
Your Thoughts
I want to know what you think about EPCOT…
What is your favorite thing to do at EPCOT?
Which is your favorite EPCOT Country?
What is your favorite attraction at EPCOT?
Let us know in the comments section below!
If you enjoyed this article, as always I appreciate it if you'd share it with others via social media. I work hard at making this website into a useful resource for you and your family to plan your visit to the Disney Parks and I hope it can help you! Thanks 🙂