In a historic announcement at the D23 Expo, Chairman of Disney Parks, Experience and Product Bob Chapek announced that Epcot is changing park layout, getting rid of Future World and creating 4 distinct "Neighborhoods" to further organize the park.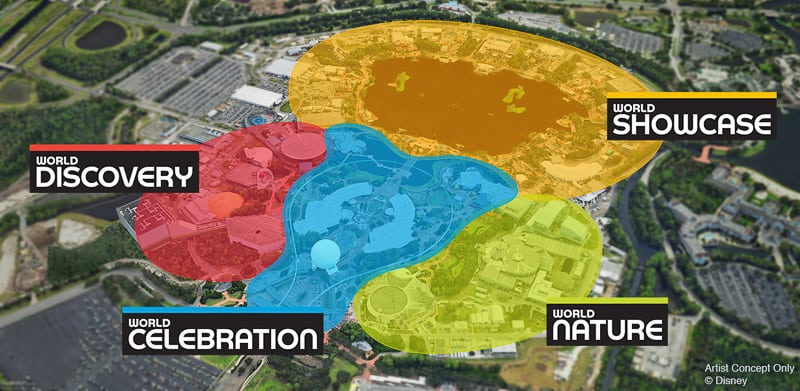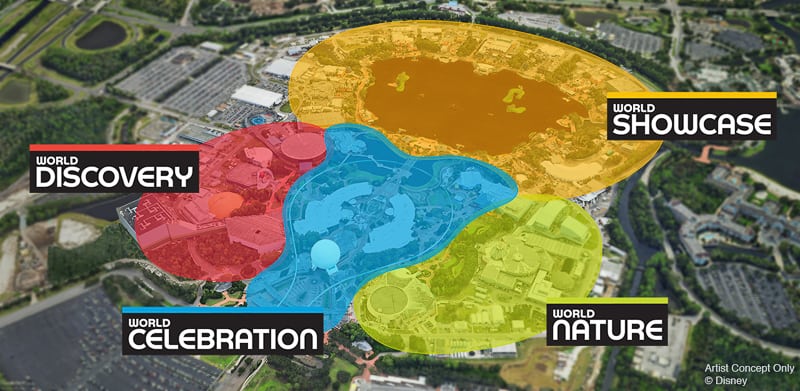 World Showcase is staying in Epcot the way that it is currently organized and will continue to celebrate the different cultures, cuisines, architecture and traditions of those individual countries. However all of the area that Future World currently occupies is getting completed revamped, and in its place are 3 new neighborhoods or areas.
Each of the 4 areas will celebrate one of the unique aspects that makes Epcot unique and special and works off the current pavilions located there. The three new neighborhoods are: World Celebration, World Discovery and World Nature.
Let's take a look at these new areas and how they fit into Epcot.
World Discovery
World Discovery is the area that is currently known as "Future World East" and includes the pavilions: Mission: SPACE, Test Track, and two pavilions currently being revamped: Play pavilion and Guardians of the Galaxy: Cosmic Rewind.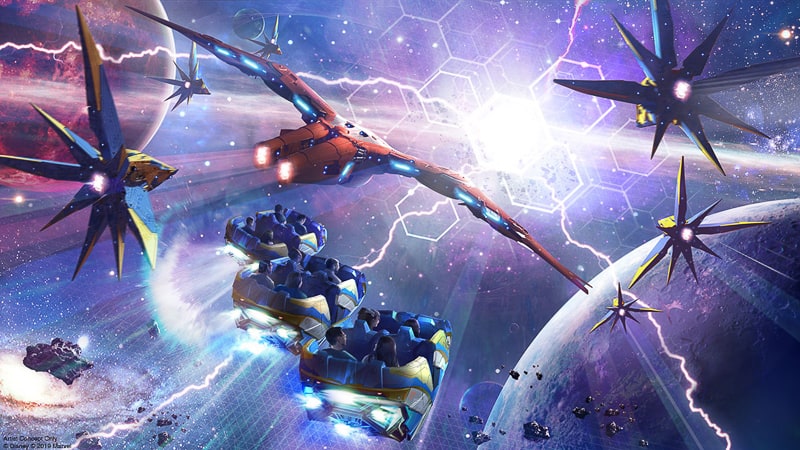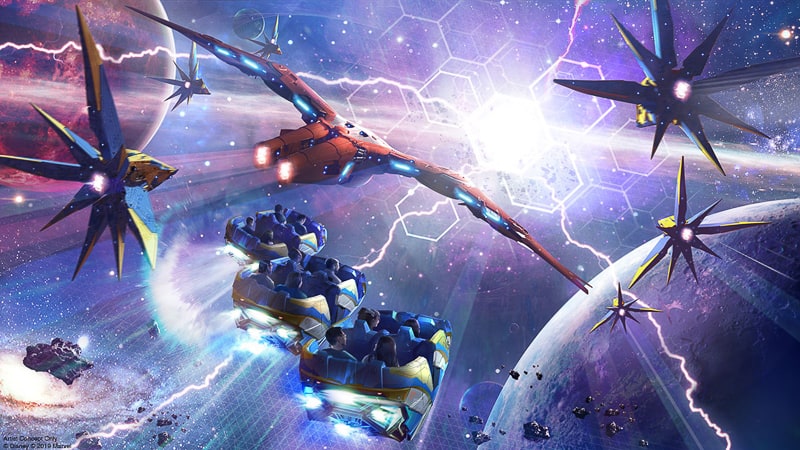 The Mission: SPACE pavilion is also getting that space restaurant we've been so curious to learn about which Disney announced is going to be called Space 220.
World Celebration
World Celebration is the area that includes Spaceship Earth and the area behind including the old Innoventions buildings and working towards World Showcase. This area is getting the biggest changes in Epcot and is going to look completely different than it does now.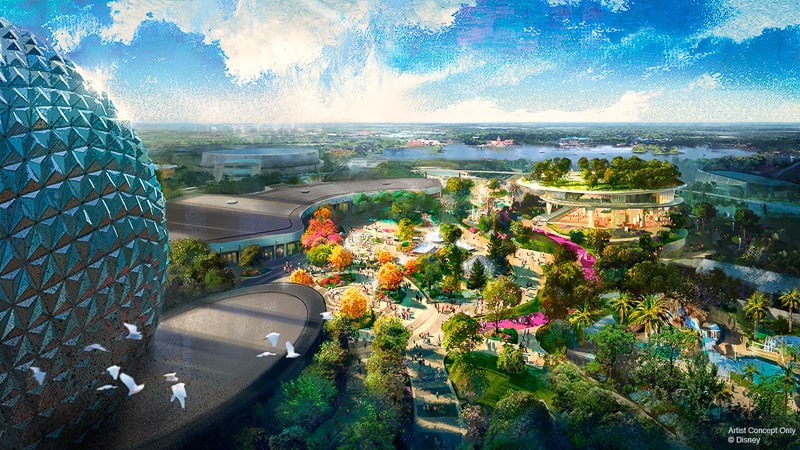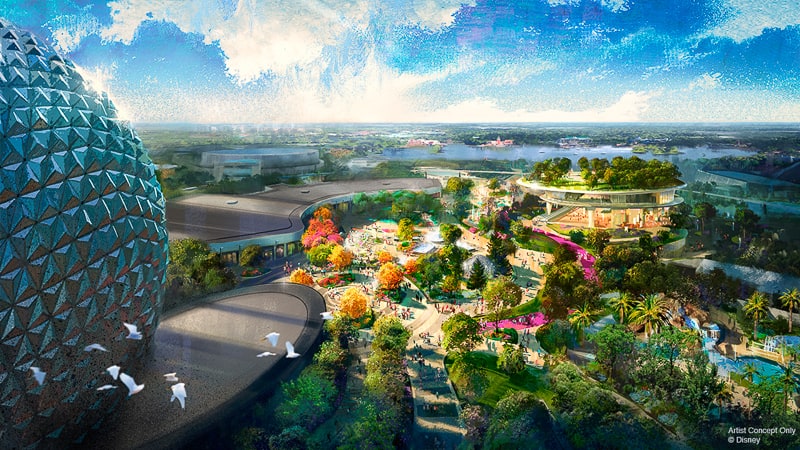 First of all we already knew about the Fountains of Nations, Starbucks, Club Cool and Innoventions West getting demolished, and with those changes it will give World Celebration a totally new look and feel.
Instead of the cold concrete that covers the area today, World Celebration will turn into a garden-like park, filled with plants, flowers, trees, fountains and more.
Spaceship Earth is getting a renovation and completely changing the look and feel of the ride.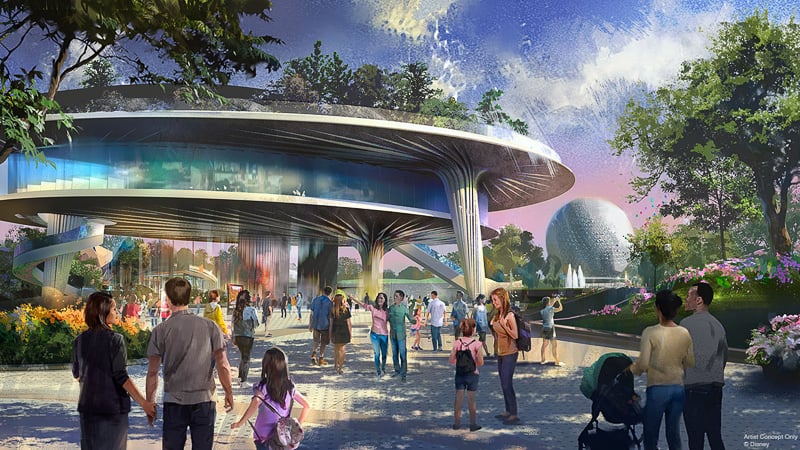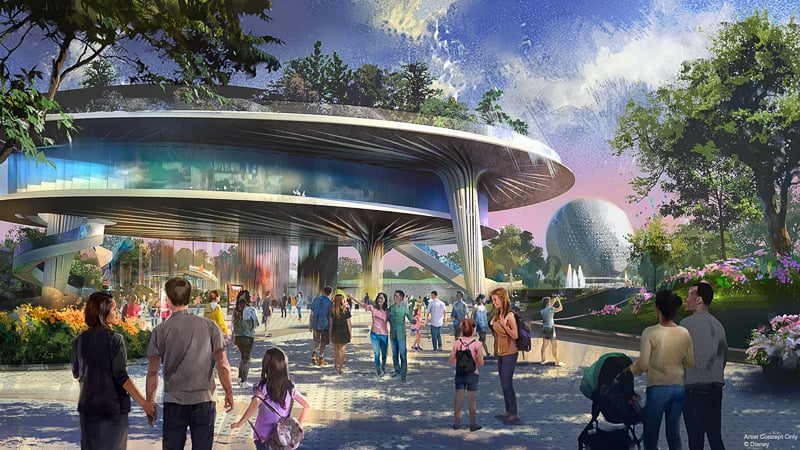 And a New pavilion in the back of World Celebration heading towards World Showcase will rise into the skyliner and serve as home base for the Epcot festivals throughout the year. This structure will have three levels, hold new experiences and have a beautiful top level which will provide incredible views of the new "Disney HarmonioUS" nighttime spectacular.
World Nature
World Nature is what's currently known as Future World West and encompasses The Seas, Living with the Land, and the Imagination pavilion.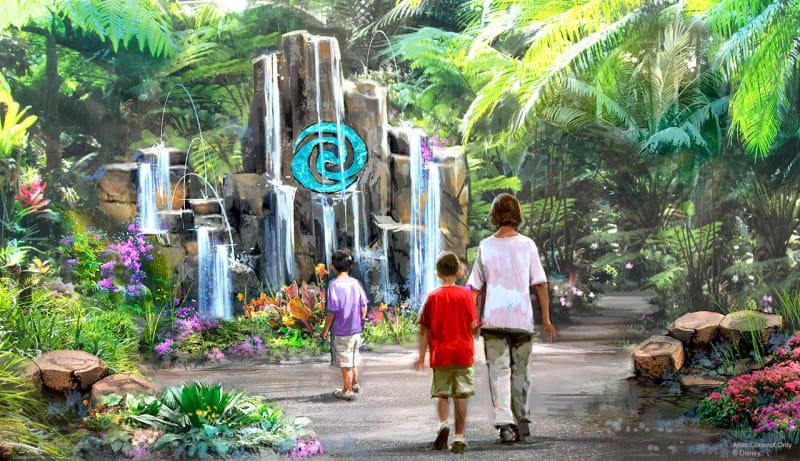 This area will be home to the new Journey of Water, the Moana-inspired attraction which unites families on a lush exploration trail to play with living magical water. In the spirit of Epcot it also teaches young and old alike the importance of our natural water.
This area is also where you'll find the new film coming to The Land pavilion, "Awesome Planet," which is debuting in January 2020.
We still didn't learn anything about Disney's plans for the Imagination! pavilion, so we'll have to keep our eyes open on that!
That's a brief summary of what we know about the 4 new neighborhoods coming to Epcot and how its landscape is changing forever from now on. Stay tuned throughout the next days as we continue to break down everything we learned about the Epcot transformation.
This was only one of the exciting announcements made today at the D23 Expo. To hear what else was announced, please visit our D23 Expo News and Announcements page for all the other new things coming to the Disney Parks!
Your Thoughts:
I want to know what you think about Future World going away and being replaced by neighborhoods…
Are you happy about this decision?
What do you think of the new Epcot layout?
Let us know in the comments section below!
If you enjoyed this article, as always I appreciate it if you'd share it with others via social media. I work hard at making this website into a useful resource for you and your family to plan your visit to the Disney Parks and I hope it can help you! Thanks 🙂