For years now, one of the biggest questions EPCOT fans have been wondering is: "What is going to happen to Journey Into Imagination with Figment? Will it ever get a refurbishment?"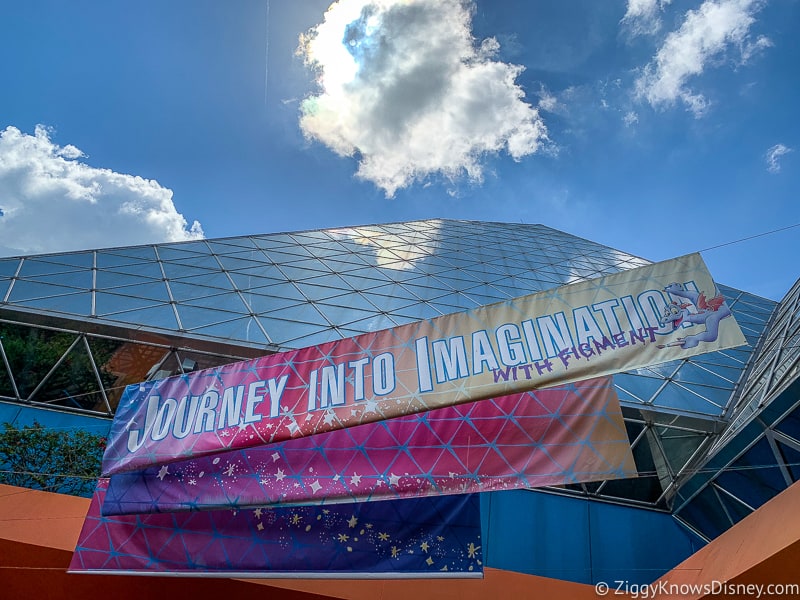 Rumors have been going around for years that Journey Into Imagination will be getting a refurbishment and that the space might be taken over by another IP, and even the Figment might no longer be a part of the attraction.
Despite the EPCOT currently going through a major overhaul, no plans for Journey Into Imagination or the Imagination! Pavilion have been announced yet.
In this post, we'll take a look at the current state of Journey Into Imagination with Figment and discuss whether a possible refurbishment is on the horizon or not. We'll talk about the latest news and rumors, including Disney Legend Tony Baxter saying he'd come out of retirement to work on a re-do of the attraction.
(NEWS 8/26/20): Disney Imagineer Tony Baxter Says He Would Come Out of Retirement to Re-Do Journey Into Imagination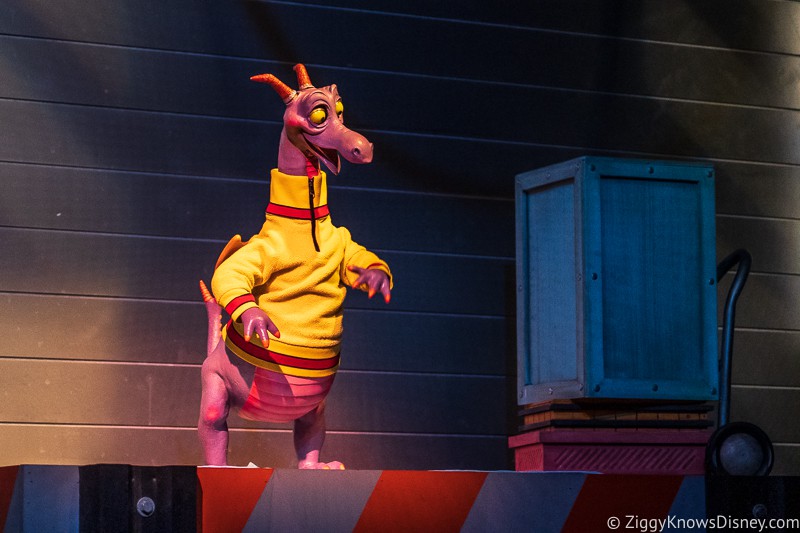 You aren't the only one that's unhappy with the current version of Journey Into Imagination. In fact, Disney Legend Tony Baxter said in a recent TEA@USC appearance on YouTube that he'd be willing to come out of retirement to get a chance to re-do the attraction.
Baxter worked on EPCOT's Journey Into Imagination With Figment and since the latest version debuted in 2002, many die-hard EPCOT fans have not been happy with it and have been looking for a refurbishment.
In his interview, Baxter said, "I just wish we could do that ride over. I would come back out of retirement to do that ride over."
While it sounds like an amazing idea, is it even possible that Tony Baxter at 73 years old would come out of retirement for such a project?
It's probably a bit far-fetched and we doubt it will actually happen, but it's not completely out of the question. After all, Baxter is serving as a creative advisor to the Splash Mountain re-do as it changes to a Princess and the Frog themed attraction after having been the creative lead on the original.
Even though we would be thrilled to see Baxter work on Journey Into Imagination, his comments were likely just reinforcing the idea that he thinks the ride needs a refurbishment and nothing more.
Is Journey Into Imagination with Figment Getting a Refurbishment?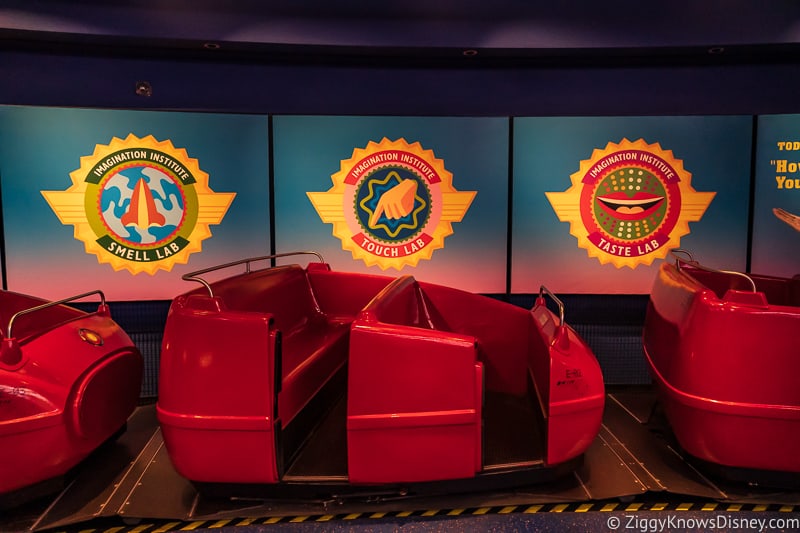 A refurbishment for Journey Into Imagination would seem logical at this point and something most Disney fans are clamoring for. In fact, a remake similar to the original attraction is one of the most highly-desired things discussed among EPCOT fans.
Because of the desire from fans and the persistent rumors around everyone's favorite make-believe dragon, we were very surprised when nothing was announced about it at the 2019 D23 Expo. Disney shared a bunch of new projects, but no mention of Journey Into Imagination with Figment and its future in EPCOT.
EPCOT is in the middle of a huge transition at the moment, with much of the park undergoing drastic change. For example, Future World is being transformed into 3 distinct areas, with World Celebration at the center, World Discovery, and World Nature, where Journey Into Imagination with Figment currently sits.
This is all part of the bigger EPCOT transformation project, which will be the biggest changes that have ever come to the park. It will look completely different in 3-4 years from now and of course, an update to Journey Into Imagination would fit nicely.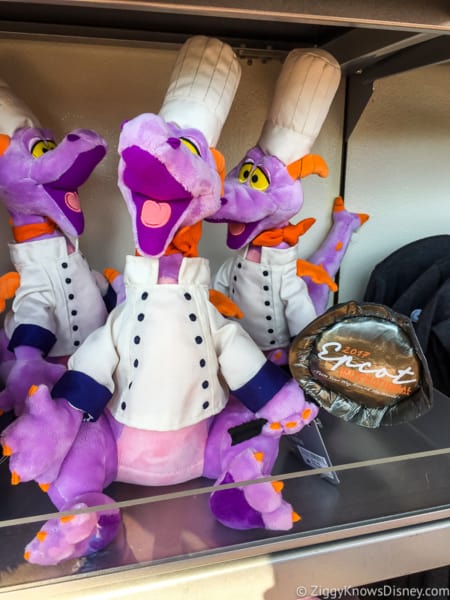 The original Journey Into Imagination attraction was designed by Tony Baxter and Steve Kirk and debuted in 1983. For years, The Dreamfinder and Figment were the only characters located in EPCOT and became beloved by many. Even today the sales of Figment merchandise remain one of the highest in Disney World.
Once Kodak decided not to reinvest into the aging attraction, Journey Into Imagination closed down in 1998.
The second version was called: "Journey Into YOUR Imagination," but was not well-received by the Disney fanbase. The Dreamfinder was completely eliminated from the ride and Figment was reduced to short cameos in the attraction queue and in the constellation at the end. The ride was also much shorter than the original due to budgetary constraints.
Because of the negative backlash, the ride closed down once again after running for only 2 years.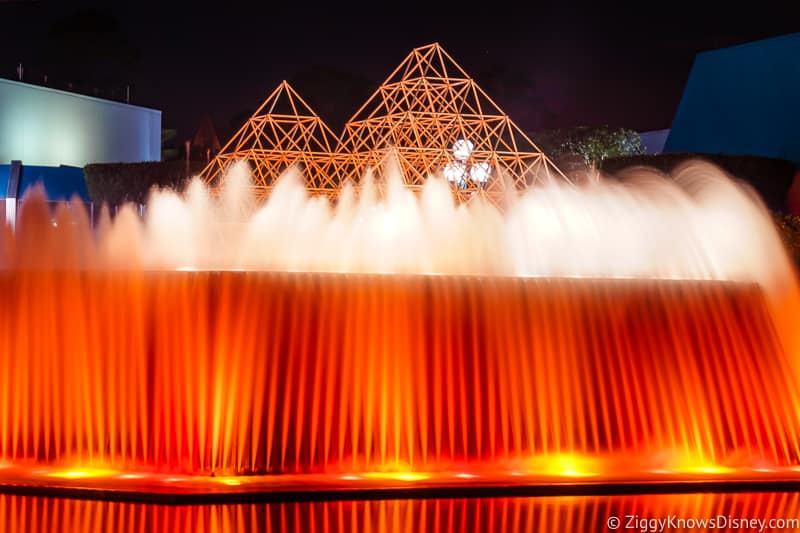 That brings us to the current version, "Journey Into Imagination with Figment," which debuted in 2002. Just from the title, you can understand Disney wanted to scream it from the rooftops that Figment was back in this version.
Even though it's the longest running version of the attraction, it never reached near the same level of popularity as the original, hence Tony Baxter's comments about wanting to re-do it. It has always felt like a temporary hold-over until Disney got around to re-doing it right, and so here we are, still waiting.
For that reason, even if it's not soon, we do think a refurbishment will eventually happen.
When Might a Journey Into Imagination Refurbishment Happen?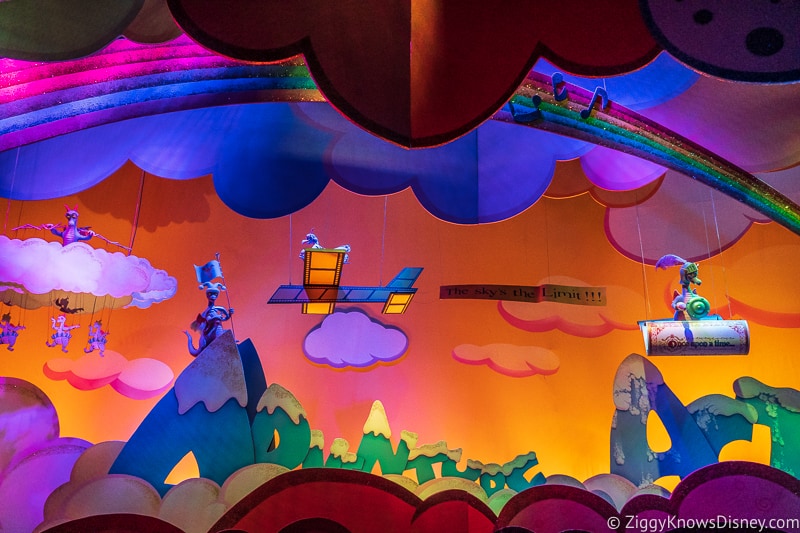 Even if Disney was secretly working on a remake of Journey Into Imagination behind the scenes, the closure of Walt Disney World in March and the extremely low attendance since reopening means that we won't be hearing anything about Figment for quite some time now.
Budget cuts to Walt Disney World projects have already stopped the Mary Poppins attraction and the Spaceship Earth refurbishment in their tracks, and who knows what else at this point.
Even though fans would love to see Journey Into Imagination with Figment get a refurbishment, it's just not high on the priority list for Disney at the moment. They need to concentrate on the rides and attraction that are already in progress before moving on to new ones.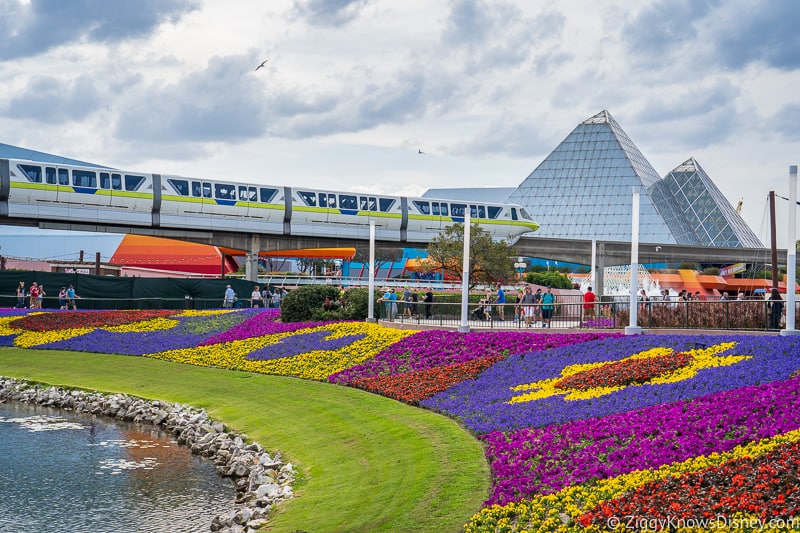 If it does ever happen, it would be one of the most exciting changes coming to Disney World in the next few years!
Until we get the word from Disney, any Journey Into Imagination refurbishment is still up in the air. Even if Disney was planning on doing something, those plans are on hold at the moment and it will likely be years until we hear of anything happening.
If you want to get the latest updates about a potential Journey Into Imagination refurbishment, don't forget to sign up for our FREE Weekly E-Mail Newsletter. There we bring you the latest updates as well as vacation planning tips. You can sign up here: Join our E-Mail Newsletter
FAQs
Is Journey Into Imagination with Figment still Open?
Yes, as of now the Journey Into Imagination with Figment attraction is still open in EPCOT.
Is Journey Into Imagination Closing?
While Journey Into Imagination is one of the top candidates to be replaced, at this time there are no imminent plans for a refurbishment.
Is EPCOT Getting Rid of Figment?
There are no plans right now to get rid of Figment, though some rumors say they will. Figment remains one of Walt Disney World's most treasured characters and best-sellers of merchandise, so if we had to guess, Figment will remain a part of EPCOT no matter what Disney does moving forward.
Your Thoughts
I want to know what you think about a possible Journey Into Imagination with Figment refurbishment…
Should this ride get re-done?
What changes would you like to see to it?
Let us know in the comments section below!
If you enjoyed this article, as always I appreciate it if you'd share it with others via social media. I work hard at making this website into a useful resource for you and your family to plan your visit to the Disney Parks and I hope it can help you! Thanks 🙂