Even though we hate being stuck at home and not being able to go to the happiest place in the world, even worse is thinking about the upcoming Disney attractions and projects that will be canceled or postponed because of the Disney park closures and the financial stress it's putting on the company.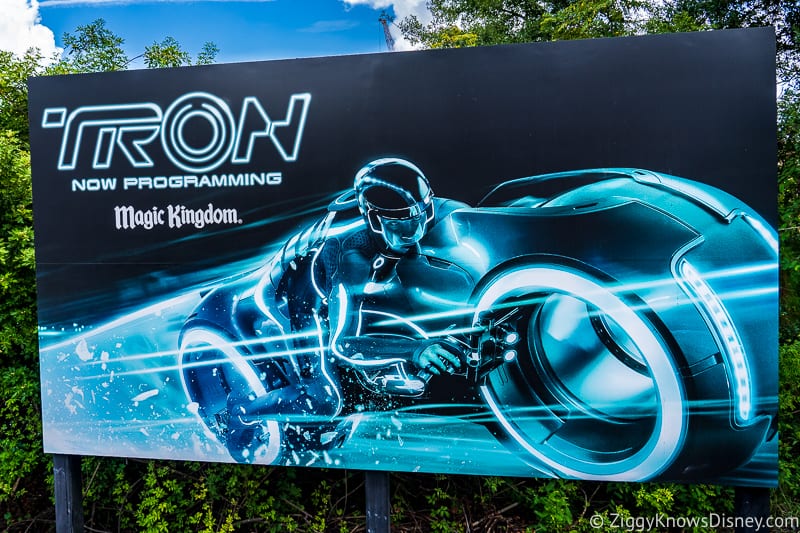 In this post, we are going to explain the upcoming Disney attractions and projects that are most likely to be cut, canceled or postponed due to our current financial crisis and the current state of The Walt Disney Company.
Some of these projects are currently in progress and were under construction before the Disney World closure or Disneyland closure, and will have to be stopped or delayed. Some others we know about already as projects, but construction has not yet begun. Plus there are more theme park projects Disney has been working on behind the scenes which are unannounced to the public which will also be affected.
Disney over the past decade has been one of the most financially sound and stable companies in the world, but this latest crisis has put tremendous pressure on almost every division of the company.
The Studio Entertainment division of the company is crippled with the international Box Office being completely dried up, Media Networks are losing money hand-over-fist with the lack of sports programming, and of course, the Parks, Entertainment & Products division is on life support with just every Disney park in the world currently closed.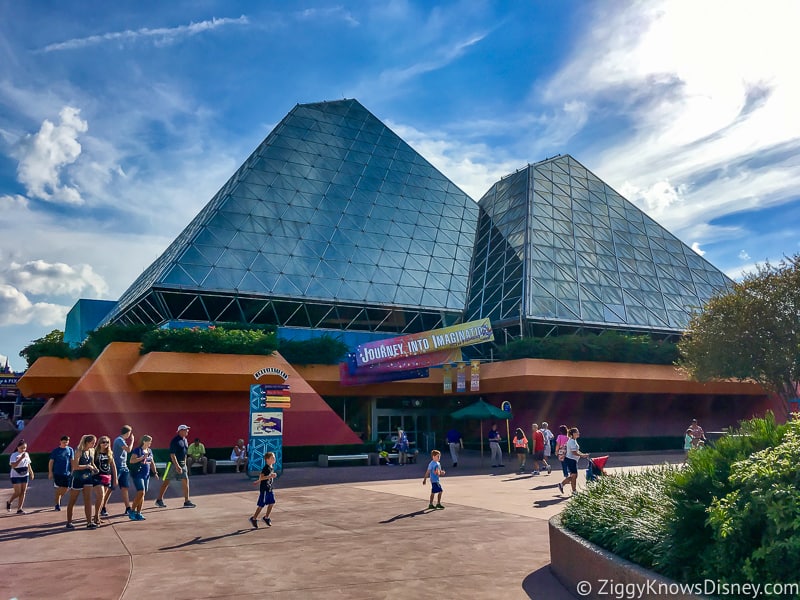 There is a reason Disney just took 2 separate debt offerings worth a combined $7.3 billion, and it's because they don't have the cash flow to keep the company running if things keep going on this way much longer. At this point, everyone just wants to know: "When will Disney World reopen?" Unfortunately, there is no clear answer to that yet, and maybe for some time.
This problem affects every sector of the company, but fans of the theme parks might be the ones that feel the tighter budget now more than ever as losing all this money will require Disney to make some big budget cuts in the parks. We will definitely see come upcoming Disney World or Disneyland attractions and projects get delayed, and many likely cut or canceled outright due to the lack of funds.
I know this is a sad reality, but there is no other choice at the moment. Disney needs to tighten its purse strings, and cutting some of the more expensive projects in its theme parks, or ones that aren't deemed as "necessary," will be one of the most effective ways of saving money and steering through the economic crisis we are entering.
All of this means that and may require some big budget cuts in the parks, at least in the near-term. But which projects are going to get affected because of the park closures? For one, we definitely are not going to see the long-rumored 5th Disney World park for a long, long time.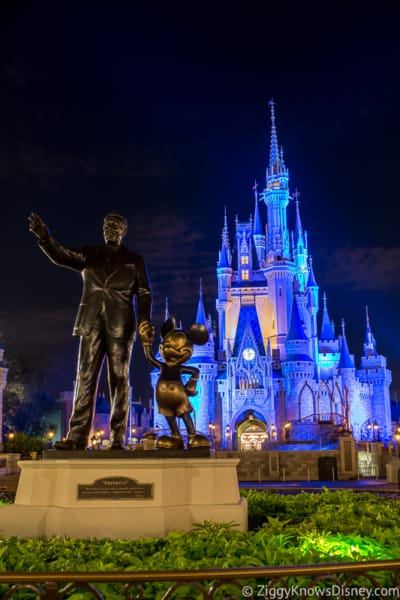 We've come up with a list of the attractions and projects that are currently being built or rumored to be planned, that have the highest chance of being in danger, and we are going to assign them each a number from 1-10 of how much trouble they are in. 1 is very little danger of being affected by budget cuts and 10 is definitely going to be impacted.
This is based on the probability the project either gets 1. Canceled, 2. Postponed, 3. Changes due to budget cuts.
Keep in mind, even if we assign a project a high number, it doesn't necessarily mean the whole attraction is going to get scrapped. The project may well go through, but in that case, it will have serious cost-cutting associated with it compared to the original plan, or it could also be in danger of getting postponed instead of canceled.
We are going to go through from park to park concentrating mostly on Walt Disney World. We are however going to talk about the Disneyland projects as well as the Disney Cruise Line.
At the end of the article, leave us a comment and let us know which project you would be most upset about if Disney cuts or reduces the budget for.
Before we get started, make sure to sign up for our FREE Weekly E-Mail Newsletter. There we will let you know about any projects that are canceled, postponed or altered in some way. You can sign up here: Join our E-Mail Newsletter
Ready? Here we go…
Magic Kingdom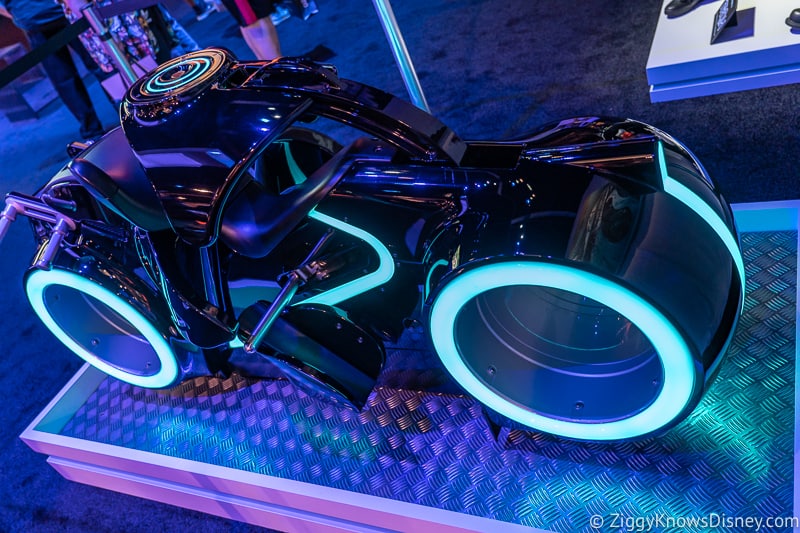 Starting off in the Magic Kingdom there aren't that many projects currently going on or heavily rumored that we think will be greatly affected.
TRON Roller Coaster – Danger Level: 2
The big new ride everyone is excited about in Disney's Magic Kingdom is the TRON Lightcycle Run roller coaster which you can see from multiple locations in the park already. Before the closure, it was scheduled to open in Spring/Summer 2021, and we don't think the project is in jeopardy very much for multiple reasons.
It's so far along in the construction process it wouldn't make sense to stop it at this point.
Disney is going to need to attract tourists to its flagship park for the 50th anniversary in 2021, and TRON will be an integral part in doing that, especially guests on the fence due to the economic crisis.
TRON will get slightly delayed due to the construction stoppage and maybe a few tweaks here and there but ultimately will remain the same as planned.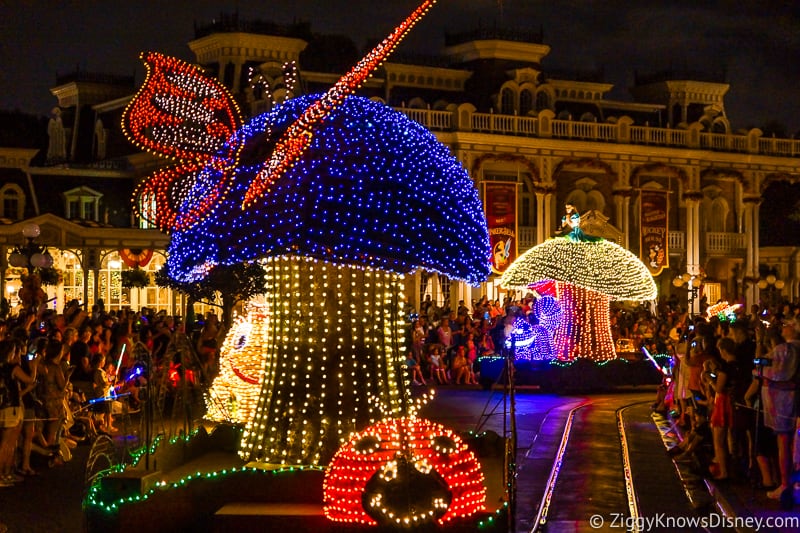 Nighttime Parade – Danger Level: 8
Disney hasn't yet confirmed there is a new nighttime parade in the works for the Magic Kingdom, but it's been rumored that one was possibly being made for the 50th anniversary.
The Magic Kingdom needs a new nighttime parade and it's pretty embarrassing that there hasn't been one in years now, but with no announcement made it would be an easy one to put off until the finances get straightened out more. Eventually, we will get a new parade, but we could see Disney saving money on this one and delaying it.
Besides those two things, we don't see many projects being cut in this park. I think this seals the fact that we won't be getting a new Main Street Theater anytime soon, the same thing goes for more ambitious projects like adding Fire Mountain in Adventureland or anything similar.
EPCOT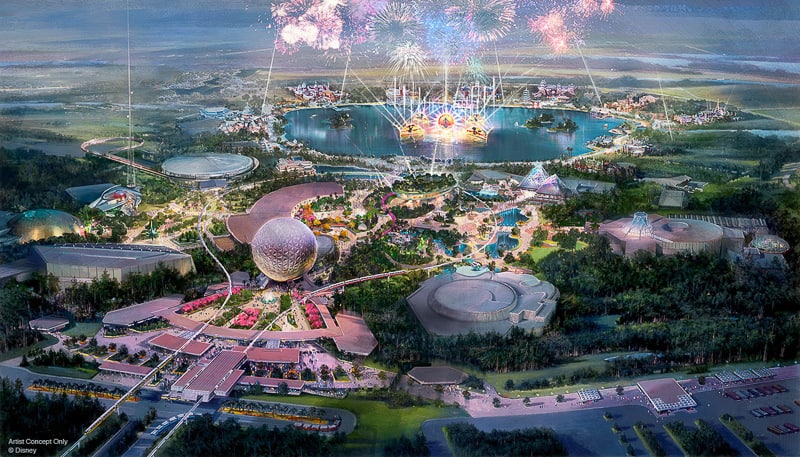 The most interesting decisions coming out of this financial downturn will be made in EPCOT. Right now the park is in the middle of a historic redo and half the park is filled with construction sites. How tight Disney execs decide to be with the budget for the EPCOT transformation is going to determine how this beloved park will forever be viewed by fans.
EPCOT Park Entrance – Danger Level: 3
Let's start right out in the very front of the park. When we last left off the second half of the entrance plaza was almost complete with new pavement and greenery being installed. The main parts still missing are the fountain and Leave a Legacy plaques being moved outside.
The fountain to me isn't in too much danger. They can't leave it out and the foundation is already in place and whatever pieces are needed already bought. I think whatever they had planned for Leave a Legacy could be heavily modified or delayed though.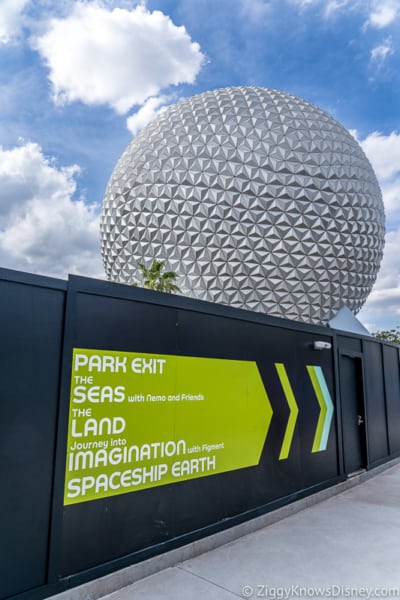 Future World/World Celebration Overhaul – Danger Level: 8
Right now you can't even walk through the center of Future World anymore there is so much construction going on to turn it into World Celebration. We are torn here because this will be such a crucial part in the EPCOT transformation, but one that is no doubt costing hundreds of millions of dollars.
They have to finish it no doubt but don't be surprised to see heavily modified concept art compared to the ones we saw at D23 Expo with big budget cuts here. Let's hope I'm wrong on this one.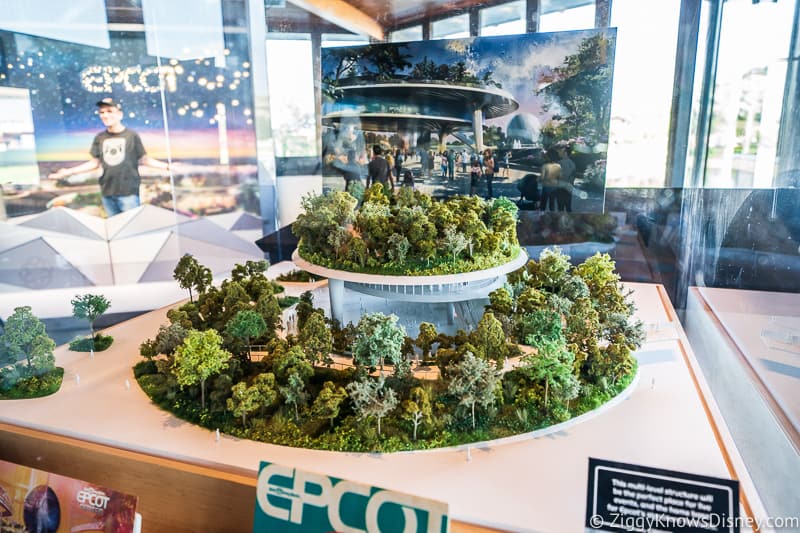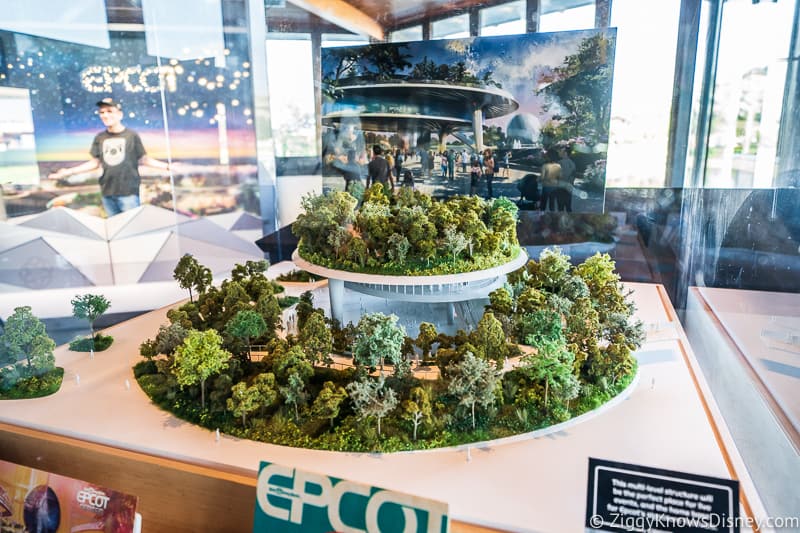 Festival Center – Danger Level: 6
It would be shocking to see the new 3-story pavilion dedicated to EPCOT's festivals eliminated, but highly modified? Sure we could see that. It also isn't necessary to build immediately and since no vertical construction has begun yet, it could easily get put off an extra year.
Moana: Journey of Water – Danger Level: 8
One of the more surprising additions to EPCOT is the Moana: Journey of Water, and also high on our list of ones to be affected by a lack of budget. Looking at the concept art, this area can be walled off until funds are available, or be built on the cheap if needed.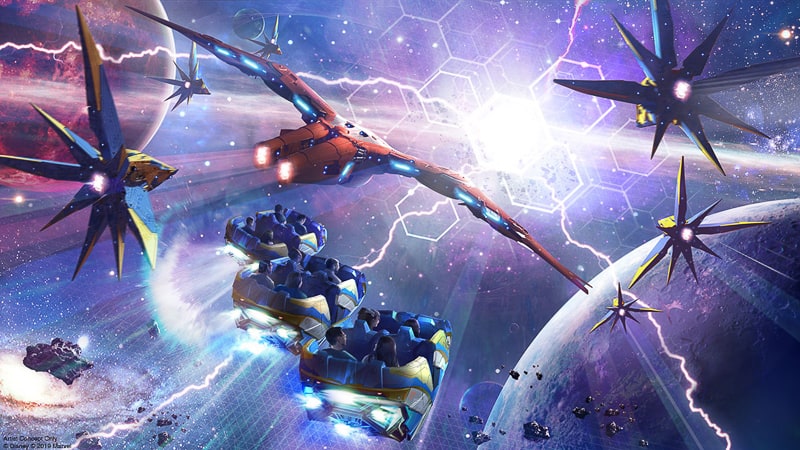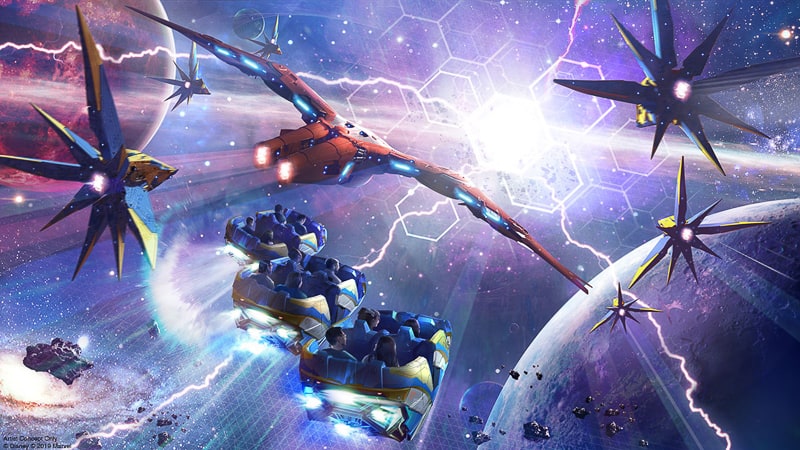 Guardians of the Galaxy: Cosmic Rewind – Danger Level: 3
Probably the attraction we are most looking forward to in EPCOT is the Guardians of the Galaxy: Cosmic Rewind Roller Coaster. The project is obviously going to go on as the entire structure is in place along with most, if not all of the roller coaster track.
Since it's indoors it's hard to know what has already been built and how much of the bells and whistles are done. The worst-case scenario here is that it gets delayed a few months, they don't put as much money into the queue/pre-show area or they don't have enough in the budget for all the actors.
Space 220 – Danger Level: 1
The Space 220 restaurant is definitely the place we most want to eat in 2020, and we were already hit with many delays before the closure. Our guess is the majority of the interior has already been built and the budget spent. We might get a slightly longer delay, but not much else to worry about here.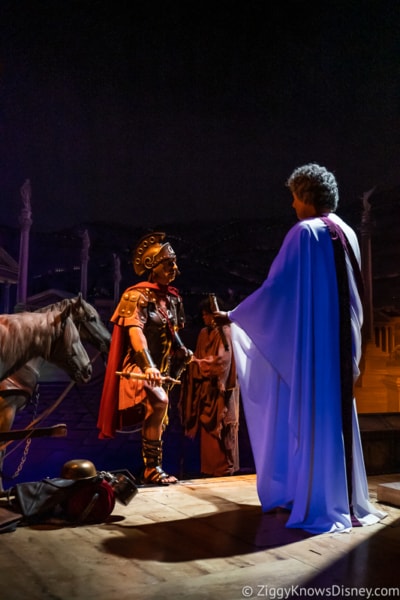 Spaceship Earth Refurbishment – Danger Level: 9
The re-do of Spaceship Earth is the attraction we are most worried about in EPCOT at the moment because it also happens to be one of our favorites. You may have heard of the huge Spaceship Earth refurbishment that was scheduled for May 26 which is supposed to be the biggest overhaul ever done to the ride.
Many things could happen on this one, mostly all which would worry me. They could delay the refurbishment and leave Spaceship Earth as is for now. They could go ahead with the project on time but decrease the budget for the attraction. They could get rid of or cut the budget on the post-attraction area you walk out from. The possibilities are many, but imo something is getting cut here.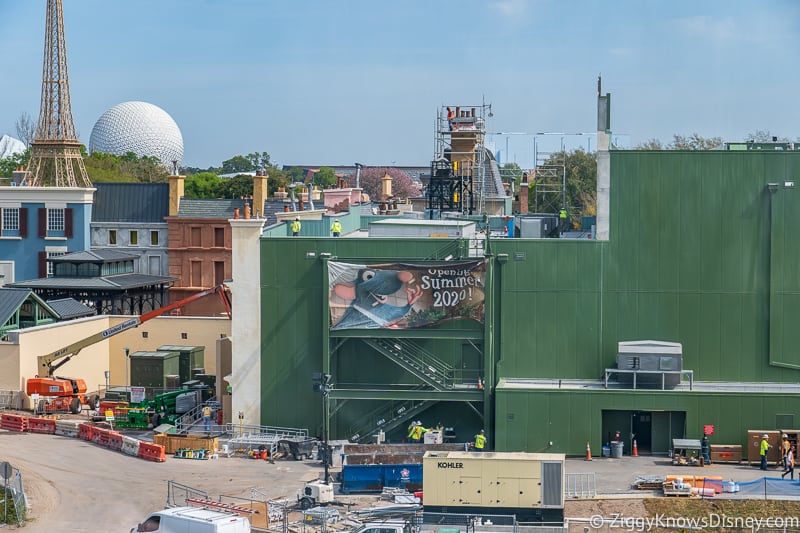 Remy's Ratatouille Adventure/France Expansion – Danger Level: 4
The France pavilion expansion and Remy's Ratatouille Adventure attraction are the biggest addition scheduled for 2020, and we think it will mostly remain in tact.
Both are too far along in the construction process to change anything too dramatic, but the opening will definitely be delayed until further out in the year, possibly Fall. If anything we could see the restaurant Crêperie de Paris not being ready right away with those funds going elsewhere.
Play Pavilion – Danger Level: 9
Since we hardly know anything about the Play Pavilion, it's one of the easiest for Disney to change or cut the budget for without us knowing. Having it all inside away from the public is another great way to keep us in the dark on it.
I don't think it will get canceled, but Disney could easily stop construction where it is and start back up again when there is more money in the coffers. Disney could also greatly reduce the budget set aside for it and build it on the cheap or open the various attractions inside one at a time.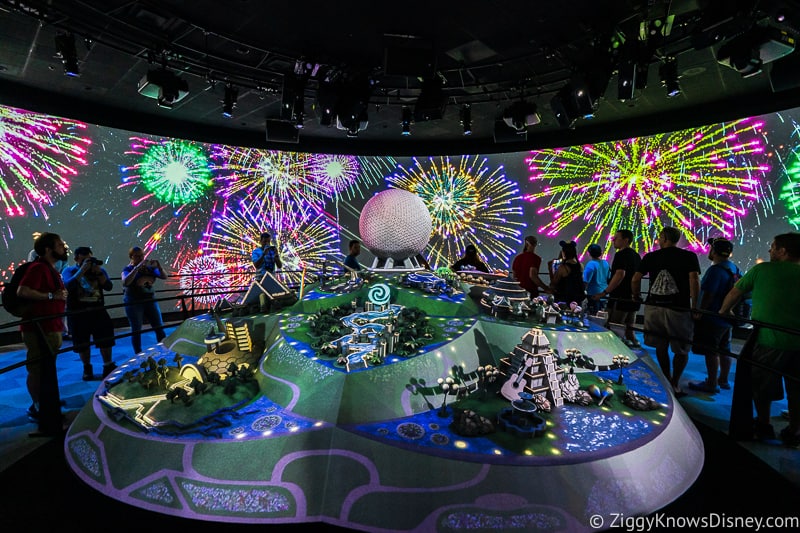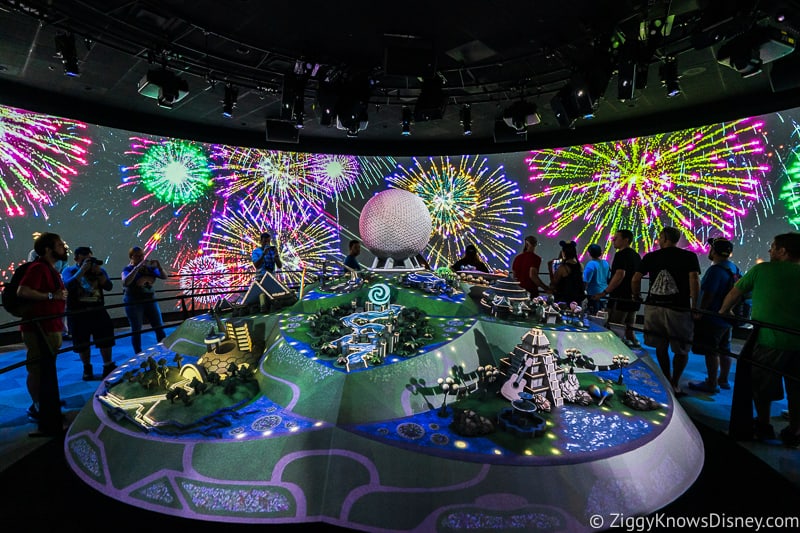 Disney Harmonious – Danger Level: 6
Not a fan of Epcot Forever? You might not be happy, but we think there is a good chance you'll be seeing it for a bit longer than originally planned.
It takes a lot of money to work on Disney Harmonious, which is being described as the biggest and best fireworks show Disney has ever created. But, since Disney already spent millions of dollars to create and develop Epcot Forever, it would be an easy decision to let it continue playing for some months longer than originally planned and save the money.
Wonderous China – Danger Level: 2
Assuming the film footage has already been shot for Wonderous China, there wouldn't be a big reason to not release it as soon as editing and post-production is done with it. It will be slightly delayed like all projects but nothing more.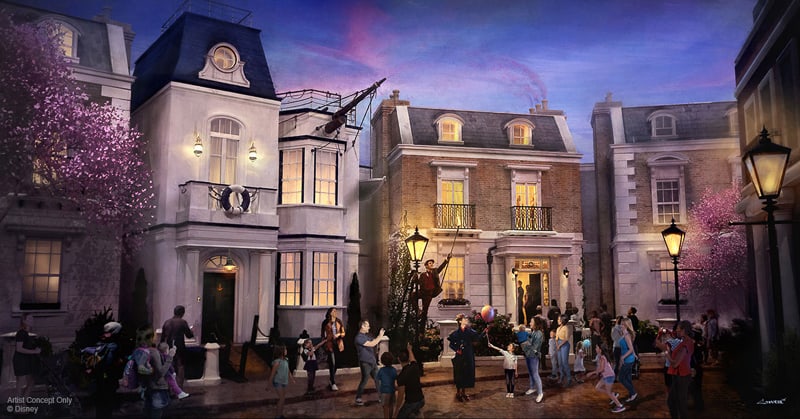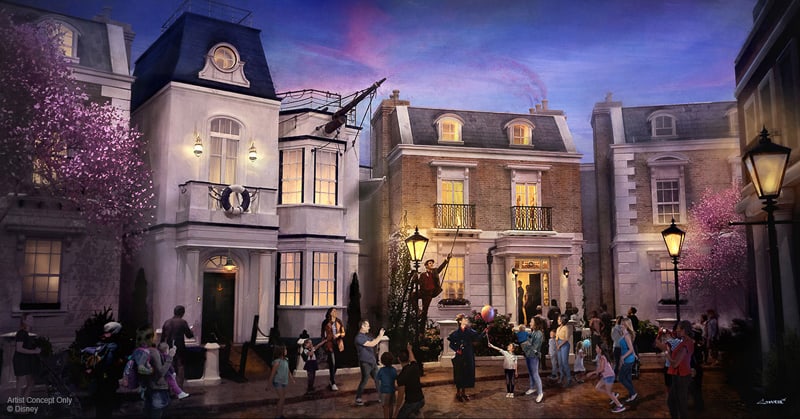 Mary Poppins Attraction – Danger Level: 10
Are you a big Mary Poppins fan? I have some bad news for you. Don't expect to see her in EPCOT besides her normal character meet, anytime soon.
The Mary Poppins attraction was already in trouble before the park closures with big budget cuts rumored. Now with Disney hurting financially and no construction actually started on it yet, this will be the first on the list to get postponed, canceled or get a big budget cut.
Imagination! Pavilion – Danger Level: 10
Not-yet-announced projects are also at the top of the chopping block and it looks like we are going to have to keep waiting for an Imagination! pavilion refurbishment. Even if something is planned behind the scenes, don't expect to hear about them anytime soon.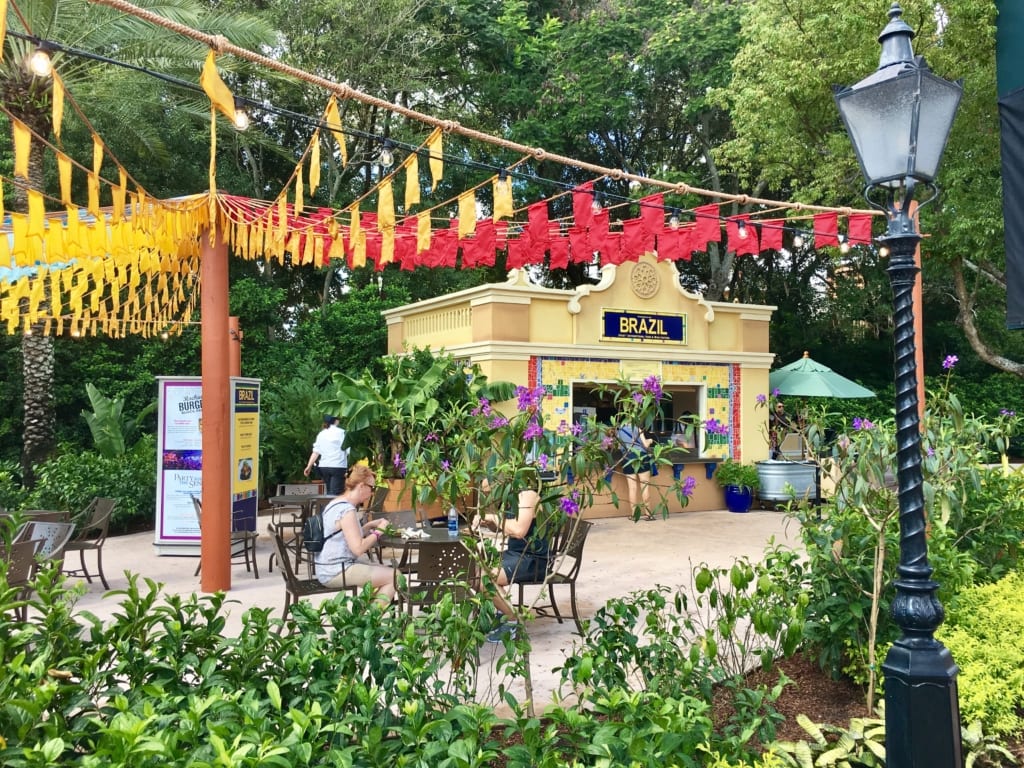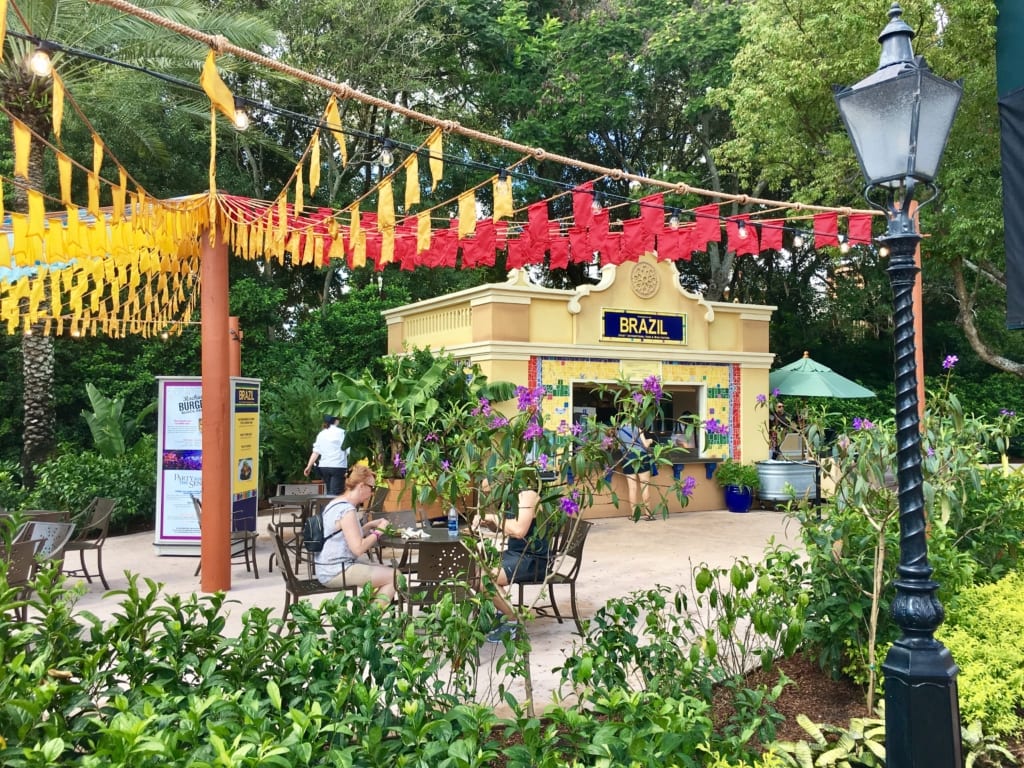 New Countries in World Showcase – Danger Level: 10
Everyone was shocked that a new country like Brazil wasn't announced at the D23 Expo. Now it looks like Disney lucked out on that one because it will be all the easier to not build and put the money elsewhere.
Gran Fiesta Tour – Danger Level: 10
Yet another 10 for this overhaul that hasn't yet been announced. One of Disney World's most rumored refurbishments is going to have to wait if it ever gets built at all.
Hollywood Studios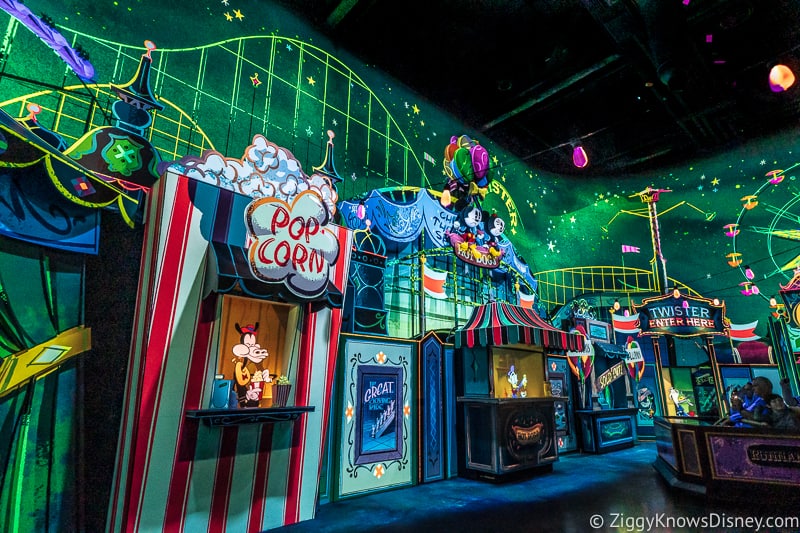 Thankfully, most of the big projects scheduled for Hollywood Studios have just been built in the last 2 years and so not much can be done to hurt those. Because Disney will see Hollywood Studios as greatly improved, there are still some smaller projects or unannounced ones that might get put on the back-burner.
Roundup Rodeo BBQ – Danger Level: 5
This one depends on how much Disney is hurting financially as it could go either way. Hollywood Studios definitely needs more dining options and adding a sit-down restaurant like Roundup Rodeo BBQ will help park capacity by occupying a good number of people. The building has also been constructed.
If the interior still needs a lot of work, we can see Disney cutting the budget there or just delaying it for a while as Hollywood Studios will survive without it.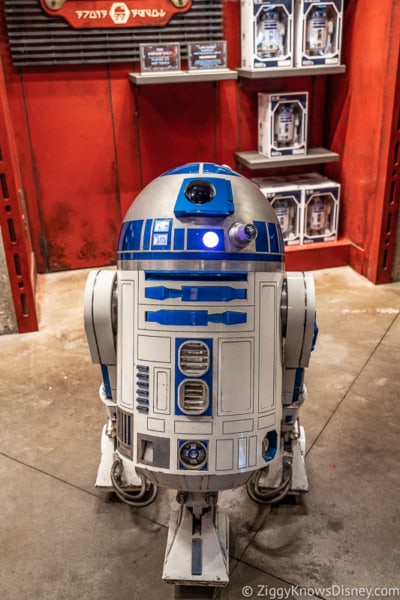 More Galaxy's Edge Entertainment – Danger Level: 9
We were super excited when free-roaming droids made their appearance in Star Wars: Galaxy's Edge in the past few months, and we were perhaps slowly starting to see Disney fulfill their promise of bringing more entertainment to Star Wars Land.
Sadly, however, entertainment is always one of the first things to get cut and we wouldn't be surprised if R2-D2 goes away for a while and any other entertainment they had planned to put in gets put on hold for a while. The only exception could be the rumored Mandalorian & Baby Yoda character meet which in our opinion would get fans super excited about coming back to the parks again.
Star Wars Table Service Restaurant – Danger Level: 10
Before Galaxy's Edge opened we were told of a table service restaurant which included an entertainment aspect to it. Of course, that never happened and we haven't heard much since. Lately, though, it was being rumored that the restaurant was back on again. We have to think whatever plans Disney has for this have been delayed now and it could be a while until we actually see this come to Galaxy's Edge.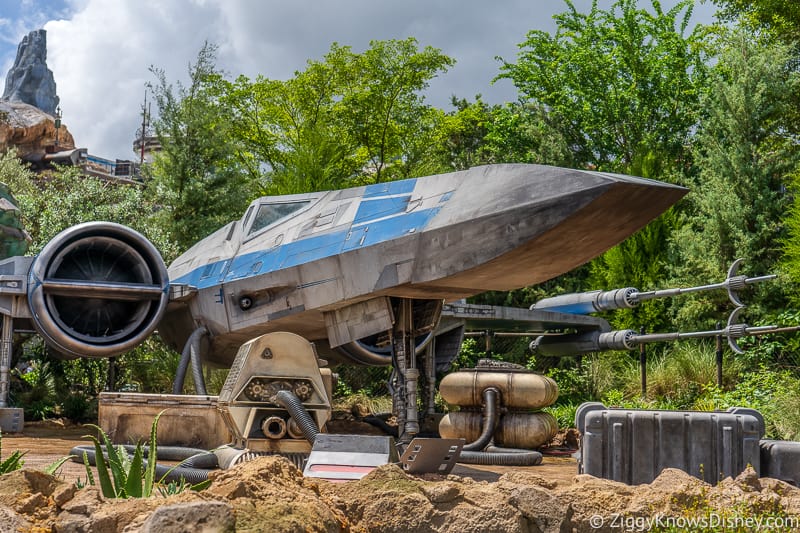 3rd Galaxy's Edge Attraction – Danger Level: 2
No Disney hasn't announced a 3rd attraction yet for Galaxy's Edge, but they already have an expansion pad ready for one when the time comes. This isn't going to get built any time soon, so Disney's financials should be healthy when it comes time to build the next ride here.
3rd Phase of Hollywood Studios Expansion – Danger Level: 9
We don't exactly know what the next phase of the Hollywood Studios expansion is going to be since Disney hasn't announced anything yet. We do know Animation Courtyard and the areas behind it have been in the crosshairs for some time and marked as the next place Disney could decide to re-do in this park.
Whatever plans Disney is working on are sure to put on hold for the time being and we'll have to find out at some future date if we will ever see a Monsters Inc. coaster or our own version of Cars Land in Florida.
Animal Kingdom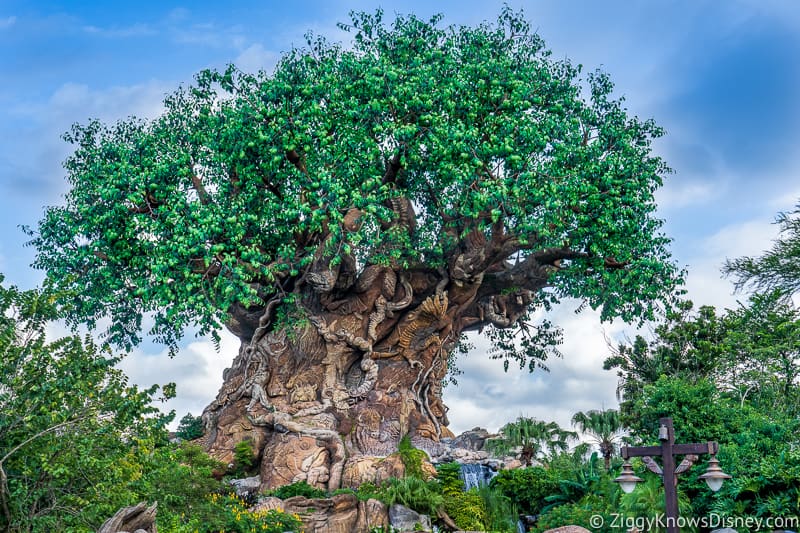 While we don't know what has been planned behind the scenes for the next phase of the Animal Kingdom expansion, we can likely assume those plans will be delayed or canceled for the time being. Disney hasn't announced any new attractions for this park recently, and it will most likely stay that way.
3rd Pandora Attraction – Danger Level: 5
Pandora: The World of Avatar has been a smashing success ever since Disney opened it up in 2017. Since then fans have been clamoring for a 3rd attraction (which there is room for). Another ride has been rumored to be coming after the next set of Avatar films comes out in the theaters.
Avatar 2 was supposed to come out in 2021, with three more sequels happening every other year after that. We would have expected to see another ride in Pandora somewhere in the 2023-2024 range, but that will probably get pushed back at this point.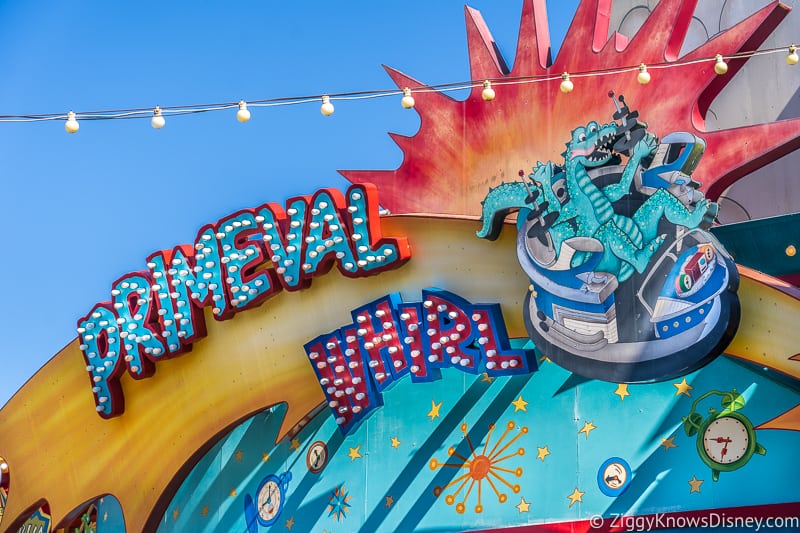 Dinoland U.S.A Renovation – Danger Level: 9
One of the most hotly debated rumors is whether or not Disney will get rid of Dinoland U.S.A for, well, just about anything else instead. Something themed to Indiana Jones is always the most popular of rumors. Whatever Disney decides to do with this land is surely going to be put off, so don't get your hopes up anytime soon.
Resorts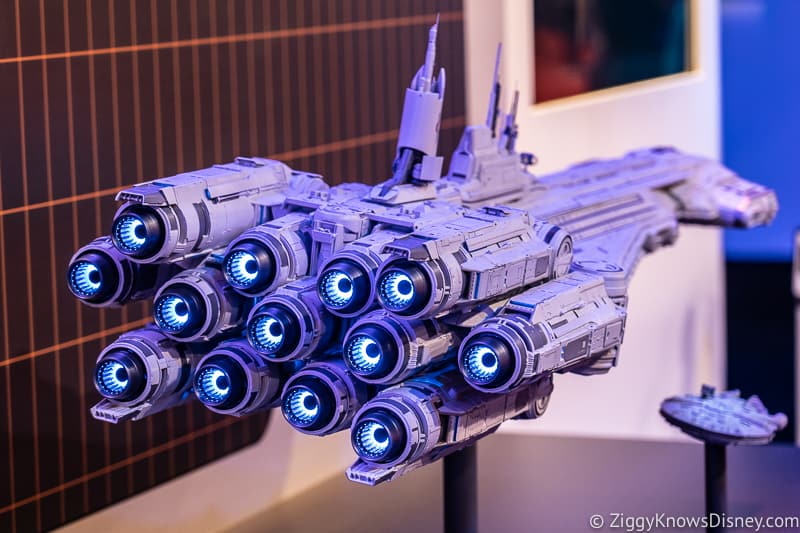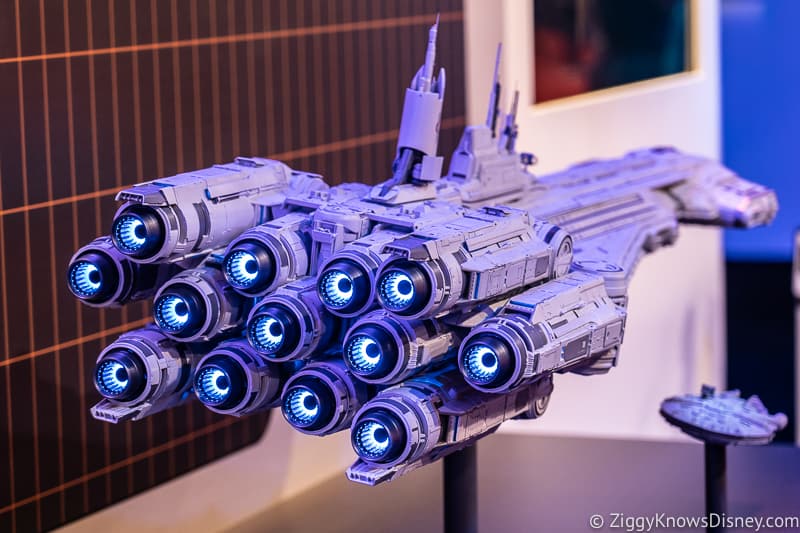 Attractions aren't the only projects at risk of getting cut because of the Disney World closure. We expect it to take a while for guests to start pouring into Disney World like they have in the past, and because of that, they might not be able to sell as many hotel rooms as they thought they would just months ago.
Up until recently, Disney had a shortage of rooms on property, but even if guests come back to Disney World stronger than expected, they will most likely do so looking for cheaper lodging alternatives nearby rather than spend the already high prices at a Walt Disney World Resort hotel. Here are the ones that will be affected:
The Cove – Danger Level: 5
Disney has less control over this project as The Cove is really owned by Marriott International, so what happens here all depends on how Marriott weathers the financial storm that is brewing. We expect some delay, but ultimately it will be built pretty much the way they planned it.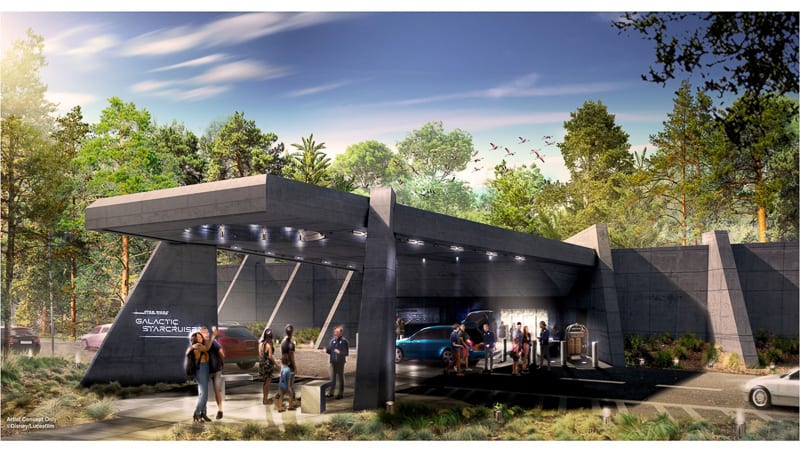 Star Wars: Galactic Starcruiser – Danger Level: 4
The most anticipated hotel on the planet is the Star Wars: Galactic Starcruiser hotel and many are wondering if anything will change or get cut if Disney is in financial trouble. Disney has a lot riding on the Star Wars hotel, not quite as much as they did on Galaxy's Edge, but still a lot.
For that reason, plus the fact that it's pretty far along in the construction progress, the idea of them abandoning the project doesn't seem very likely. There could be some budget cuts to the entertainment or ambiance of the hotel though. Disney could even discover that the high-end guests they were once hoping to attract, now don't have as much disposable income to spend thousands of dollars per night on this type of experience.
Who knows, maybe the financial downturn will actually make Disney have to come down some on the original exorbitant prices being rumored.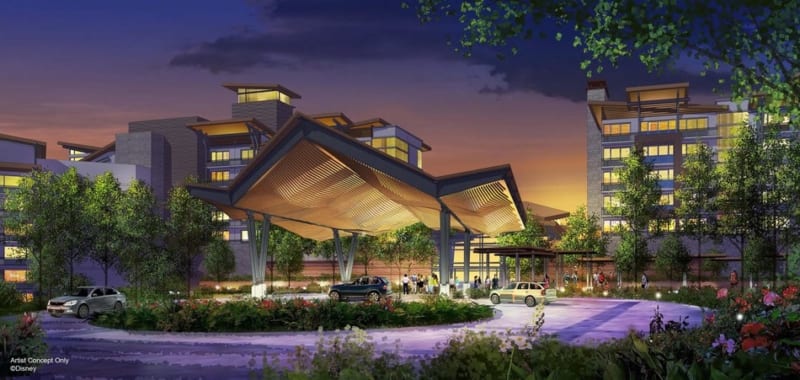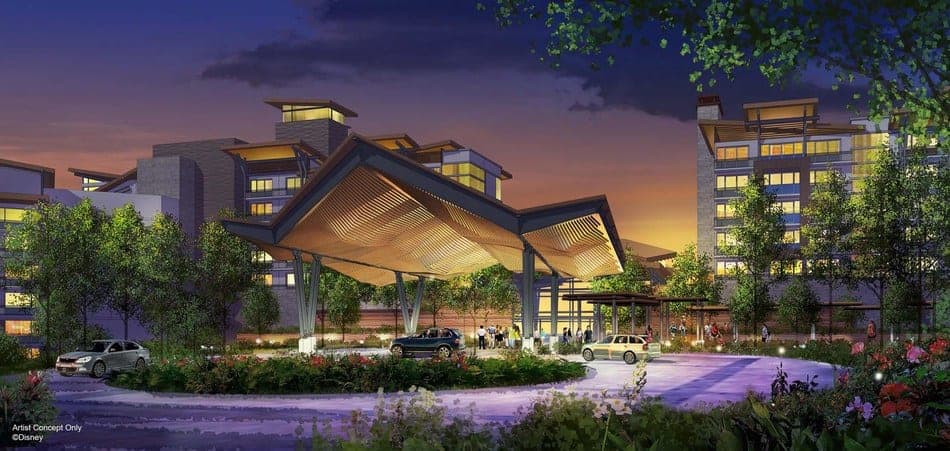 Reflections: A Disney Lakeside Lodge – Danger Level: 9
Out of any of the hotels, we think that Reflections: A Disney Lakeside Lodge is the most likely to get put on hold or a long while. Again, Disney will find they don't have a big occupancy deficit like there was months ago, especially for DVC rentals since the target market won't have as much money to invest.
Disneyland & Disney California Adventure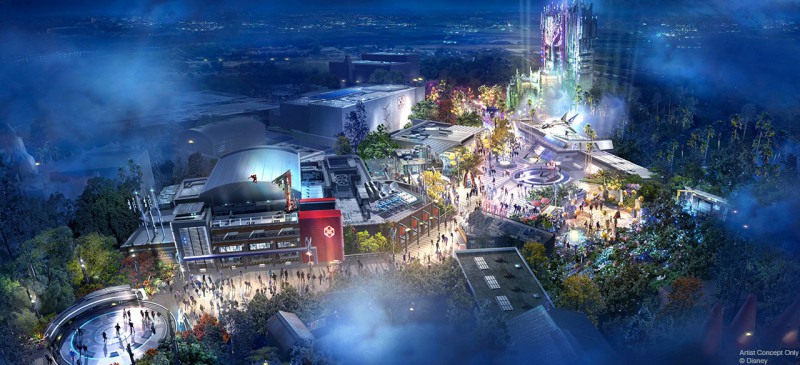 There aren't nearly as many projects going on in Disneyland and Disney California Adventure as there are in Walt Disney World right now, but that doesn't mean some of them aren't in danger, at least of running into delays or budget cuts. Let's see which ones might be affected by the park closures:
Avengers Campus – Danger Level: 6
The upcoming Avengers Campus is an important piece to California Adventure and eventually is supposed to be as big of a draw as Galaxy's Edge has been thus far. For that reason, we hope there are not any big-time budget cuts with this project.
That being said, some things are bound to get left out because of the park closures. Some of the environment details could get left out, as well as some of the entertainment when it first opened. We just hope the flying Spider-Man isn't one of the cuts! We definitely don't think it will make that July 18th opening date, and instead will end up being delayed until Fall 2020.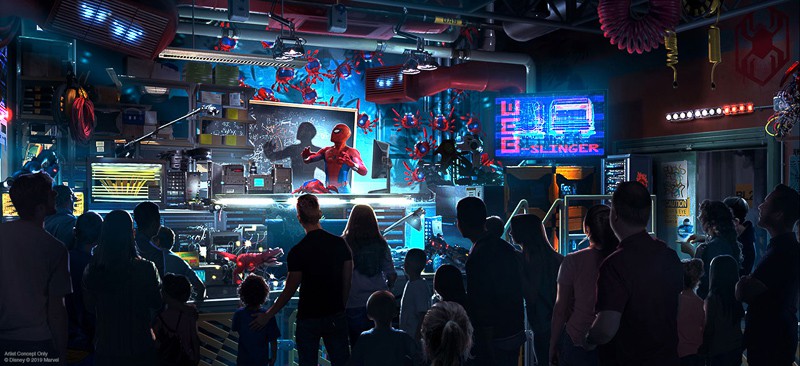 Web Slingers: A Spider-Man Adventure – Danger Level: 3
This is the new Spider-Man ride coming to Avengers Campus, and the highlight of the land when it finally opens. I don't anticipate big changes or budget cuts at this point because they are only months away from completing the attraction. It will definitely be delayed with Avengers Campus though.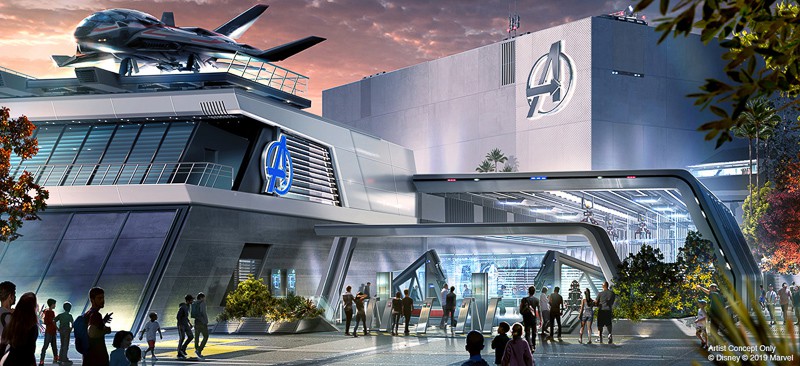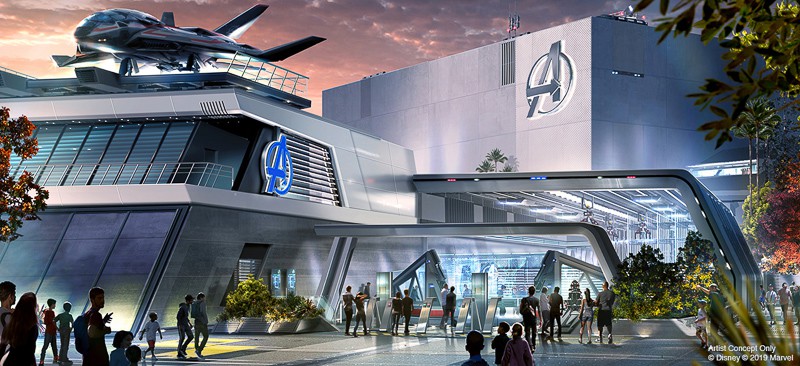 Avengers E-Ticket Attraction – Danger Level: 8
We don't know much about the second new attraction coming to Avengers Campus which is a big E-Ticket on the level of Rise of the Resistance. Already we probably wouldn't have seen it until 2023 at the earliest, and now you can bet that will turn into 2024 or 2025. Let's just hope they don't cut costs to build it and still make it as epic as possible.
Mickey and Minnie's Runaway Railway – Danger Level: 3
The West Coast version of Mickey and Minnie's Runaway Railway is supposed to arrive at Disneyland in 2022, and as long as the crisis doesn't go on for too long we can't imagine it being delayed more than a few months. The rest of the attraction is identical to the Hollywood Studios Studios version so not many budget cuts can be made.
Disney Cruise Line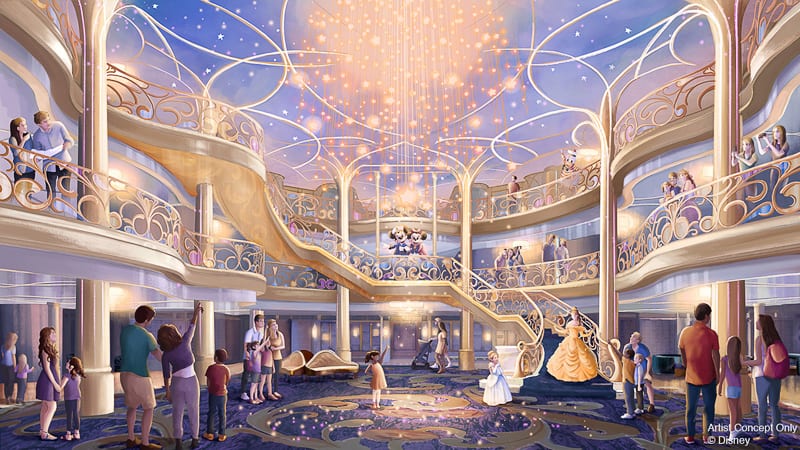 The Disney theme parks aren't the only area of the Parks, Experiences and Products division that will have to make some cuts. The Disney Cruise Line closure is also taking a toll on the company, and there will have to be less spending in that area for a while too.
Disney Wish – Danger Level: 8
The Disney Wish is the 5th and newest ship which is supposed to be joining the Disney fleet in January 2022. After so many bad experiences on cruises with this public health crisis, we aren't sure how much demand there will be for the Disney Cruise Line when things get back up and running again.
Because of that, we might see the Disney Wish delayed for a while until Disney sees that occupancy is back up to normal levels.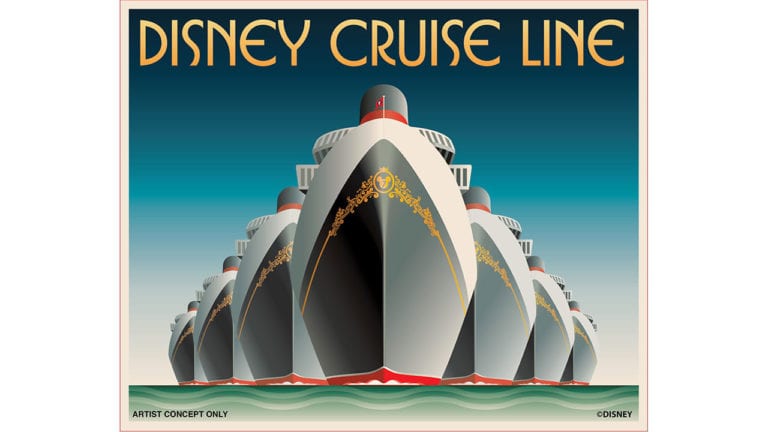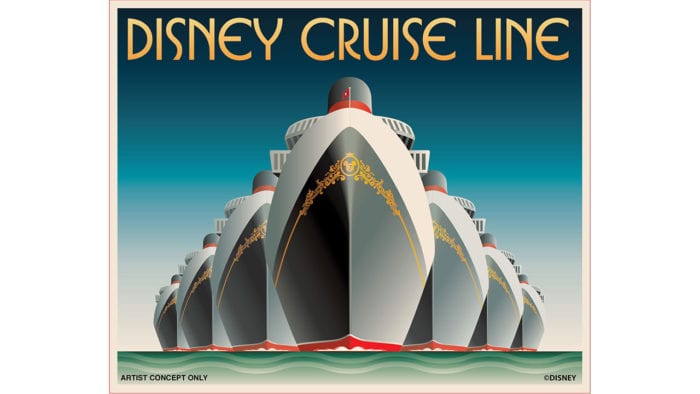 2nd and 3rd Cruise Ships – Danger Level: 10
To go along with the points about the Disney Wish, we also see the 6th and 7th ships in the Disney fleet being delayed a bit longer than expected until demand comes fully back for cruises, especially since these ships are supposed to be the most luxurious ones Disney has ever built.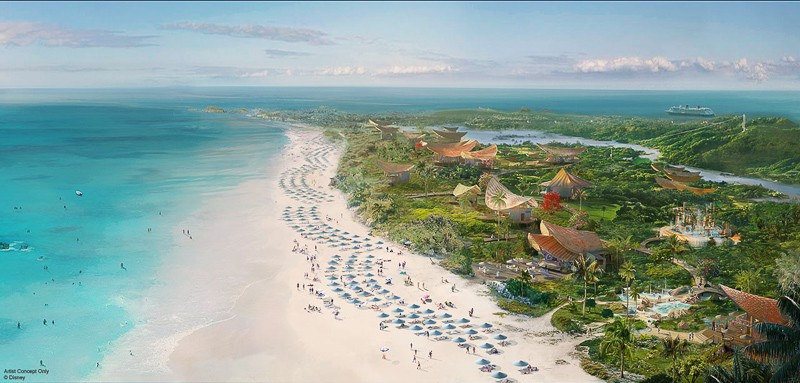 Lighthouse Point Island Project – Danger Level: 6
If demand is down for cruises in the next couple of years, Disney can also save a lot of money by waiting to go through with its second private island project at Lighthouse Point. This will cost hundreds of millions of dollars that Disney might not have, and can easily be pushed off for a couple of years if needed.
That's it, that's our list of the Disney World, Disneyland and Disney Cruise projects most likely to be affected by the theme park closures and potential financial limitations at Disney over the next few of years.
We will keep updating you on the status of all these projects as the months go by. In the meantime, you can read more about them and all the best new Disney World rides & attractions coming in 2020-2022. If you are trying to figure out which year you should visit, read our post on Going to Disney World in 2020 vs. 2021 – Which is Better?
You can also stay up-to-date with the current Walt Disney World construction projects currently in progress and see how each of them is coming along.
Your Thoughts
I want to know what you think about the current state of the upcoming Disney attractions and projects…
Which projects are most likely to get canceled?
Which projects would you be most heartbroken over if canceled or made on the cheap?
Let us know in the comments section below!
If you enjoyed this article, as always I appreciate it if you'd share it with others via social media. I work hard at making this website into a useful resource for you and your family to plan your visit to the Disney Parks and I hope it can help you! Thanks 🙂