After months of being closed, the Tokyo Disneyland Resort is finally reopening to guests on July 1, 2020. Thankfully, as the situation continues to improve, and it looks like we are getting closer to returning to the parks now. Hopefully, we can explain everything to you so you know how to plan your trip.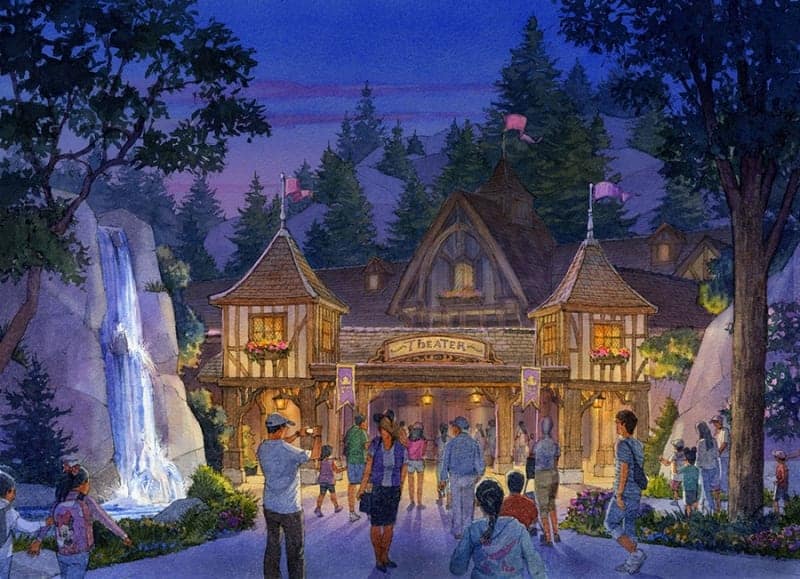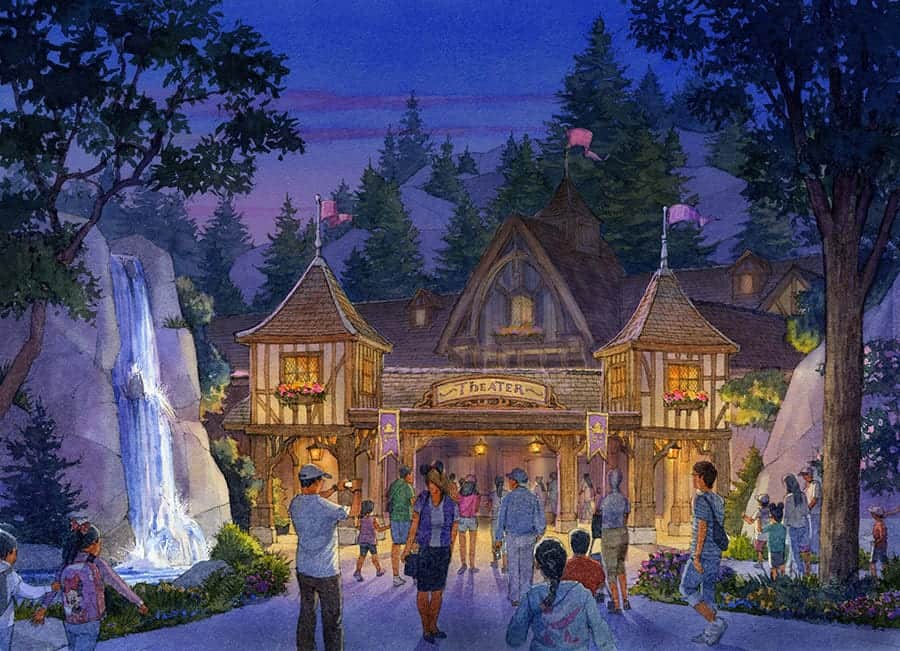 In this post, we will explain to you everything we know so far about the Tokyo Disneyland reopening including which parks, hotels and other parts of the resort are opening back up. We will provide you the latest updates as this situation continues to change.
(Updated 6/23/20) – Disney has just announced a phased reopening of Tokyo Disneyland on July 1, 2020, including Tokyo Disneyland Park and Tokyo DisneySea.
Now that Tokyo Disneyland is reopening we will try to answer any questions that you might have about it. We'll let you know what is reopening and what that means for your tip.
If you've changed your mind, we will also help you figure out how to get a refund, how to reschedule your trip and when Tokyo Disneyland is reopening. Lastly, we will discuss what kind of impact the closure might have on the Tokyo Disneyland Resort in the future.
If you are looking for information on any of the other Disney Parks reopenings at this time, just follow our links below where we have guides to each resort which will help you get updates on those specific locations:
Some more helpful resources about this world situation include:
What Is Open in Tokyo Disneyland?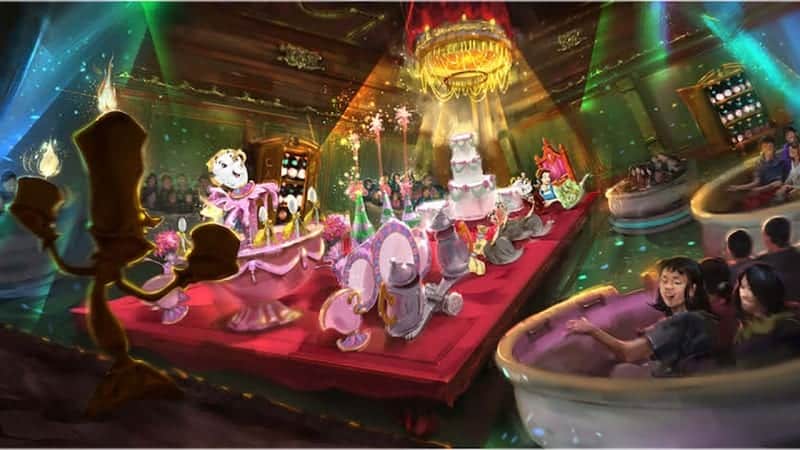 We're extremely excited to have Tokyo Disneyland reopening once again! This was the last Disney Park reopening announcement and we now know the dates for all the Disney Parks worldwide.
The Tokyo Disneyland Resort reopening of course includes the two theme parks, Tokyo Disneyland and Tokyo DisneySea, as well as the Ikspiari shopping mall next to the Tokyo Disney Resort and all four Tokyo Disneyland Resort Hotels. All of these Tokyo Disney properties will be open by July 1, 2020.
The Tokyo Disneyland phased reopening includes:
Tokyo Disneyland Park – (Opening July 1)
Tokyo DisneySea – (Opening July 1)
Ikspiari Shopping Mall – (Now Open)
No new mentions of the Tokyo Disneyland Hotels were made, so we'll update you as soon as we know more.
New Safety Guidelines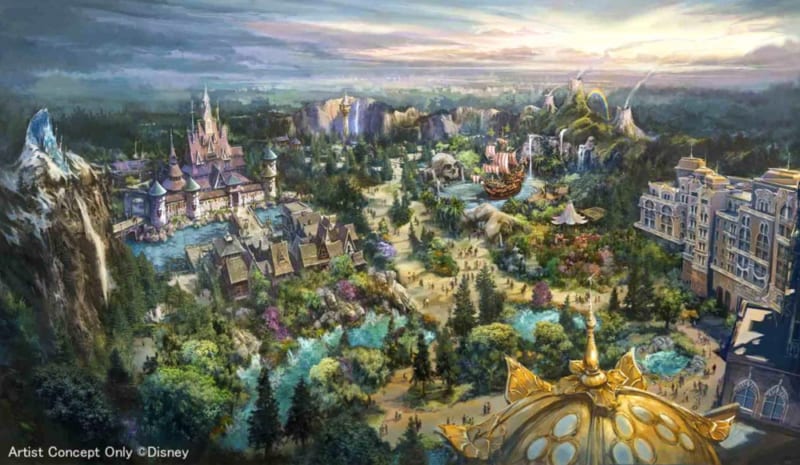 This extra time has enabled The Oriental Land Company and the local authorities to get a better handle on things and figure out how to proceed with the reopening.
Just like in all the other Disney Parks worldwide that are opening, Disney has been working hard on a plan to reopen Tokyo Disneyland which includes modifying the guest experience to allow guests to safely visit, while at the same time keeping the Cast Members safe too!
The reopenings of Shanghai Disneyland, Walt Disney World, Disneyland, Hong Kong Disneyland and Disneyland Paris all are very similar and provided a model to follow for Tokyo Disneyland.
Here are some of the safety changes you can expect to find:
Limited Attendance – the parks, resorts, and restaurants in Tokyo Disneyland will have limited attendance during this initial phase. Keeping crowds down to levels lower than normal is key in limiting the spread of germs. They haven't announced how many people will be allowed in the park, but it will be in the 20-30% range.
Park Reservations – Since attendance is limited, guests require a park reservation in order to gain entry into Tokyo Disneyland. Guests can reserve their date of entry 7 days in advance of their visit.
Annual Passholder Lottery – There is a period of time when Annual Passports cannot be used for park admission. Despite this, Disney is setting aside a set amount of park admissions that Annual Passholders can win in a lottery. Stay tuned for more info on the Tokyo Disney Resort Official Website.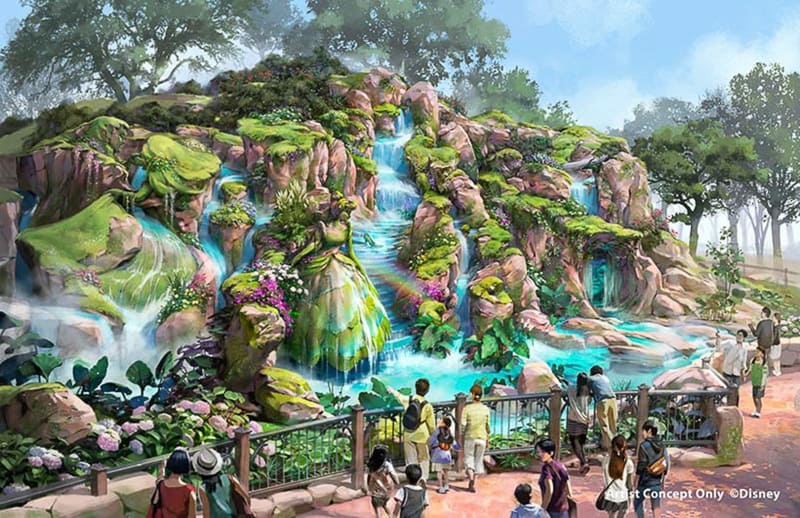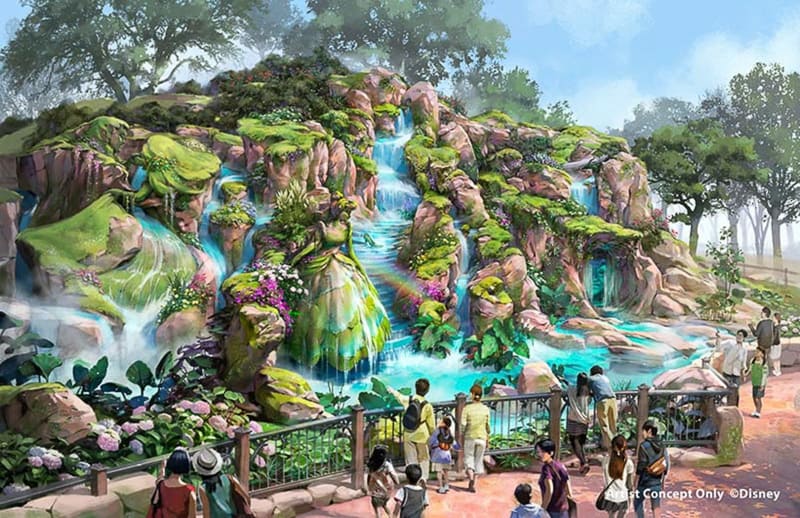 Physical Distancing – Guests keeping distance from one another is an important part of the Tokyo Disneyland reopening. To help facilitate this, ground markers have been installed showing guests where to stand in the queues. This way they will be able to keep a safe distance from other guests while waiting in line for a ride or for food.
Temperature Screening – Before entering the parks, guests will have to undergo temperature screening. Any guests or Cast Members with a temperature higher than 37.5 degrees celcius will not be given entrance.
Face Masks – Just like in other Disney Parks, face masks will be required to wear by both Cast Members and guests. They are required in all public spaces including on rides. The only place you aren't required to wear a face mask is when eating.
Sanitization and Cleaning – There will be an increase in the frequency of sanitization and disinfection in high-guest contact areas. More hand washing and hand sanitizing stations will be located throughout the park.
Restaurants – Guests dining in Tokyo Disneyland will eat at tables distanced further from each other than normal. This means the overall capacity of restaurants will be reduced for the time being.
Attractions – The seating in ride vehicles has been modified to allow for more space between guests on attractions.
Characters – There won't be any Disney character meets during the reopening phase. Characters will, however, be present in the park, greeting guests from afar. They might even take a ride on Dumbo so be on the lookout!
Many of the new safety guidelines are the same as what has been implemented in Walt Disney World. If you want more info about how they will work, read our post on All the New Disney World Safety Guidelines and Changes.
We're all excited to finally return to Tokyo Disneyland and even though it will be a totally different experience, we hope it is still full of those magical moments that make us happy to be in a Disney theme park.
Guests will need to have patience during this phased reopening as some experiences and attractions will not be immediately available. The experience may change during this period and the goal is that as the situation improves, the missing entertainment will slowly return.
More information on the enhanced health and safety measures and a current look at what is open can be found at https://www.tokyodisneyresort.jp/en/index.html
We'll keep you updated with the latest on the Tokyo Disneyland reopening as soon as we have more so stay tuned.
Read how to modify your stay or get a refund in the instructions further down in this article.
How to Get a Refund or Reschedule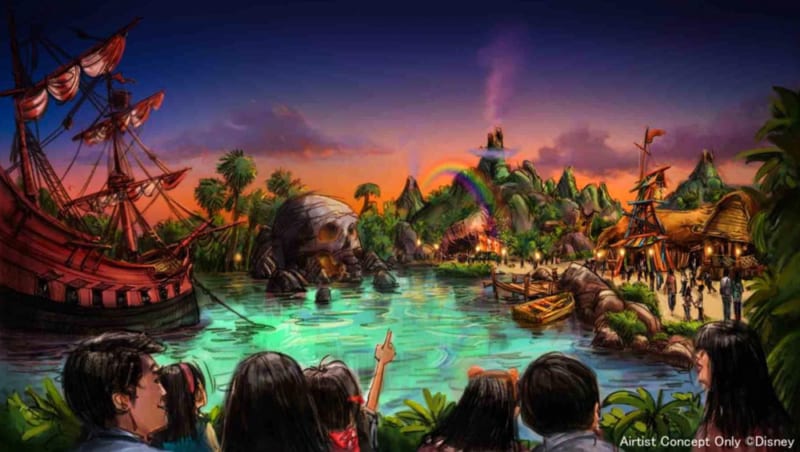 Hotel & Vacation Packages – Guests who had reservations at the Tokyo Disney Resort from now through the end of May will be able to get their money back as a refund.
Reservations from Now – June 30, 2020, will be automatically canceled without fees to the guest. Any money paid toward your vacation package will be refunded to your original form of payment. No word on dates past May 31 at this point but stay tuned.
Also, no new guest reservations can be made at this time.
Park Tickets – Guests who had purchased tickets with fixed dates between February 29 to June 30, 2020, will be able to get a full refund for these tickets or switch their tickets for new ones for any date between now and March 31, 2021.
Annual Passports – Annual Passports for Tokyo Disneyland have also been affected and Disney is extending out the expiration dates of those too. More details on this will be released at a later time.
Dining – If you have a dining reservation at one of the hotel restaurants or lounges during the closure dates, they will be automatically canceled.
If you have purchased tickets or vacation packages to the Tokyo Disney Resort, we encourage you to either contact your travel agency where you got your tickets and hotel reservations from or contact Tokyo Disney itself if bought or booked directly through them.
Tokyo Disneyland Impact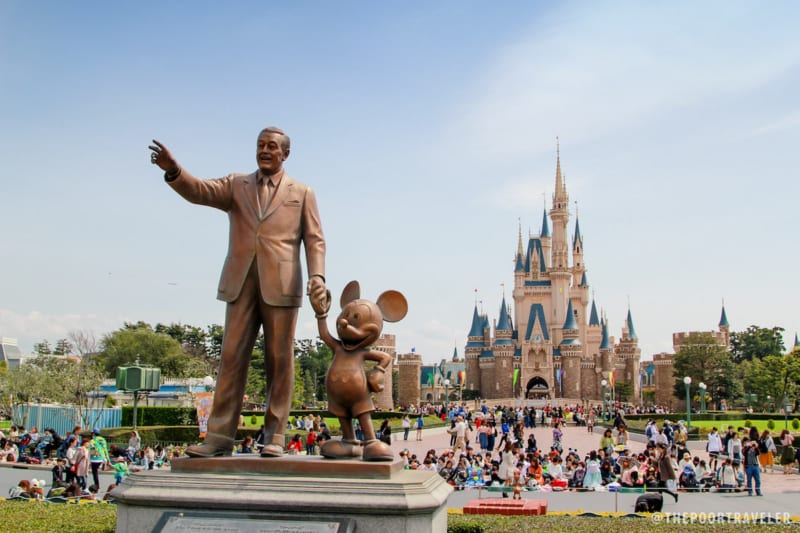 Even before Tokyo Disney closed, they had already started giving strict guidelines to follow for its guests visiting the parks.
The Tokyo Disneyland website had these guidelines:
Please use the hand sanitizer that is available in all Park restrooms after washing your hands.
If you begin to feel unwell while in the Park, please contact the nearest Cast Member.
Guests feeling unwell due to possible cold symptoms are requested to refrain from visiting the Parks.
Up until the closure, guests that were going to Tokyo Disneyland were wearing protective masks to reduce the chance of catching anything. Even Cast Members were allowed to wear protective masks if they so desire.
Also hugging was no longer allowed between guests and the various characters in the parks, including princes and princesses as well as characters in full costume with headgear and all.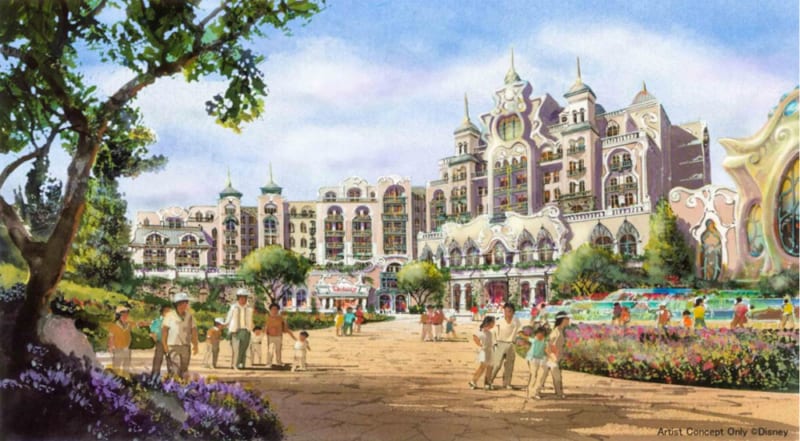 All of this comes with terrible timing since 2020 was supposed to be a huge year for the Tokyo Disney Resort. A big expansion in Fantasyland with a new Beauty and the Beast ride was supposed to open in April, then it was postponed again until mid-May 2020. Now with this latest closure extension, there is no longer an opening date planned and they'll have to wait and see how long things continue.
The nighttime spectacular Fantasmic is also quietly closing during this period. As of now, Disney hasn't announced that the closure will be postponed to a later date, and guests will not get to say their proper goodbyes as they would have liked to do.
The big draw to Japan this year was supposed to be the Summer Olympics which was going to create huge crowds, possibly unlike ever before in Japan. Now the Olympics have been officially pushed back until 2021.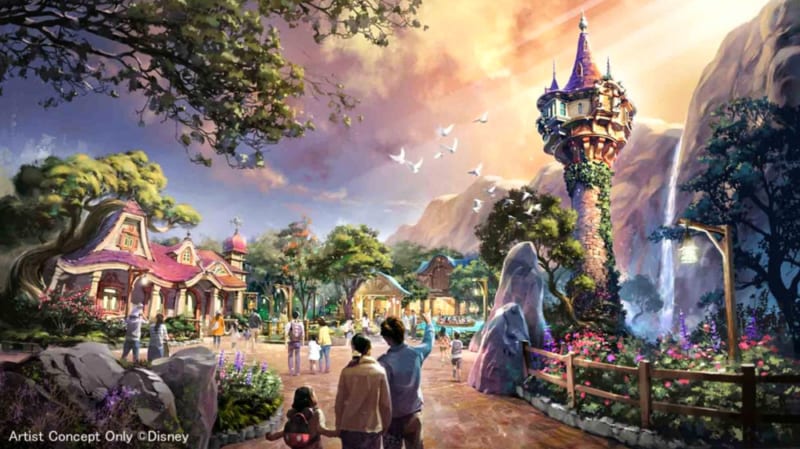 This makes sense and even with new safety guidelines in Japan, things won't be resolved before the Summer games were scheduled to start. Athletes will need time to arrive in Japan and become acclimated to the area and train for the competitions, visitors would want to take trips in Japan to see the sights, etc.
Not to mention that in many of the participating countries, residents are forced to stay at home right now and they wouldn't even be able to travel to Japan for the Olympics. The health situation needs to be fixed first before we can start thinking about international sports.
Thankfully the Summer Olympic games were not just straight-up canceled. This would have been the worst-case scenario for Japan as they have already invested upwards of $20+ Billion into bringing these games to Tokyo. There were already concerns before all of this started that Japan might have another bad quarter financially which would put the country into a recession. At this point, that looks like a foregone conclusion rather than a possibility.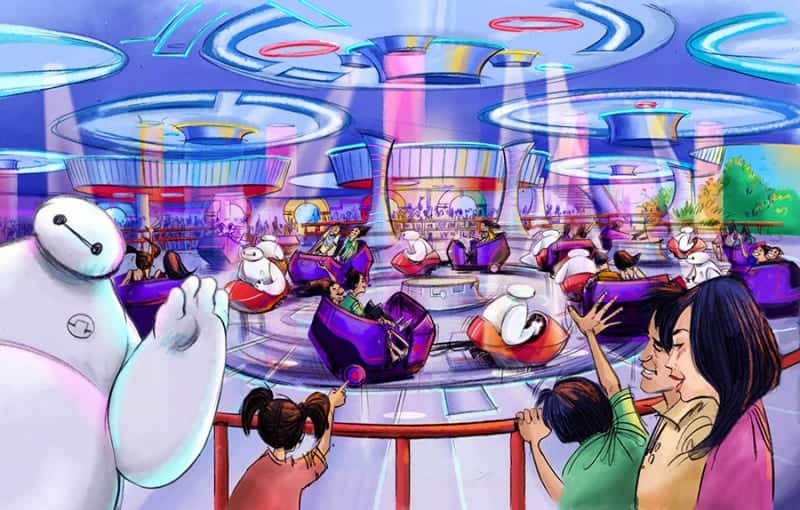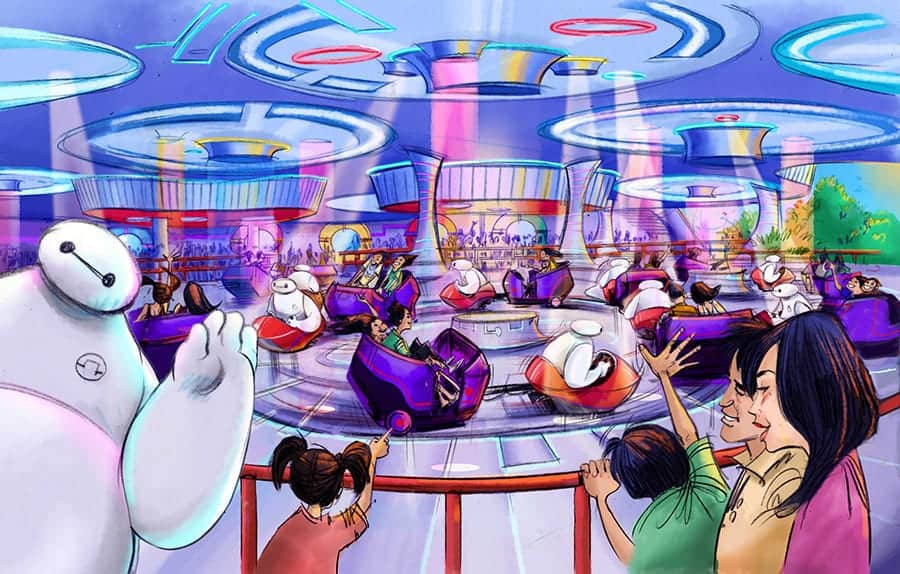 Lastly, it's important to note that the Tokyo Disney Resort will be closed AT LEAST until May 31, 2020. Disney has said they will continue to evaluate the situation there, and the closure could end up being extended out past that date if necessary.
Right now the Tokyo Disney Resort would be in the middle of its busiest season of the year which runs from April and May. In May is when Golden Week starts up, and the beginning of the traditionally busiest season for tourism in the country. Now that the closure of Tokyo Disneyland is continuing up to that point, it's a nightmare, and the worst possible outcome for the parks, and tourism in Japan in general.
Who knows when they will be able to schedule the opening of the new Fantasyland project for at this point. If everything starts getting back to normal it's possible we could see it open in June or July. If things get pushed back again though, all bets are off. You can be sure the Disney and Oriental Land Co. execs are waiting on pins and needles to see how the next weeks play out.
So far the only Disney theme park worldwide to reopen has been Shanghai Disneyland.
With Disney Resorts also currently closed in Hong Kong, Paris and the U.S., this will put a big dent in the company's bottom line for Q2 2020 and beyond, and even the domestic parks will start to feel the financial repercussions of these closures.
When is Tokyo Disneyland Reopening?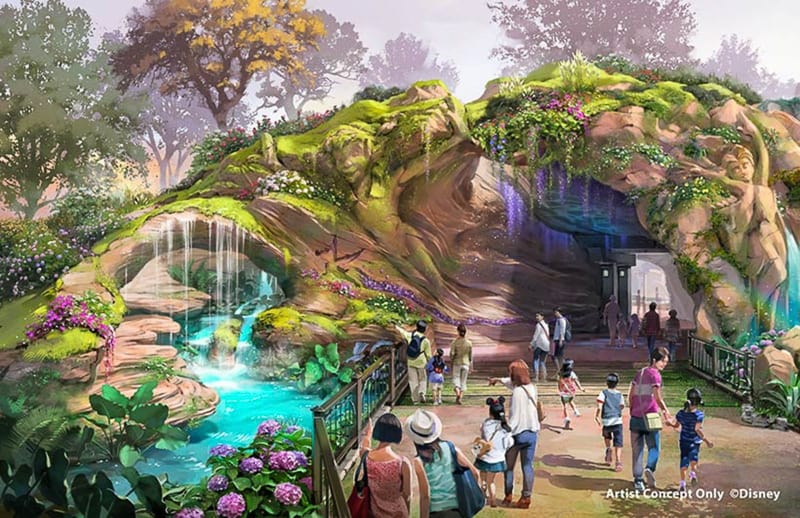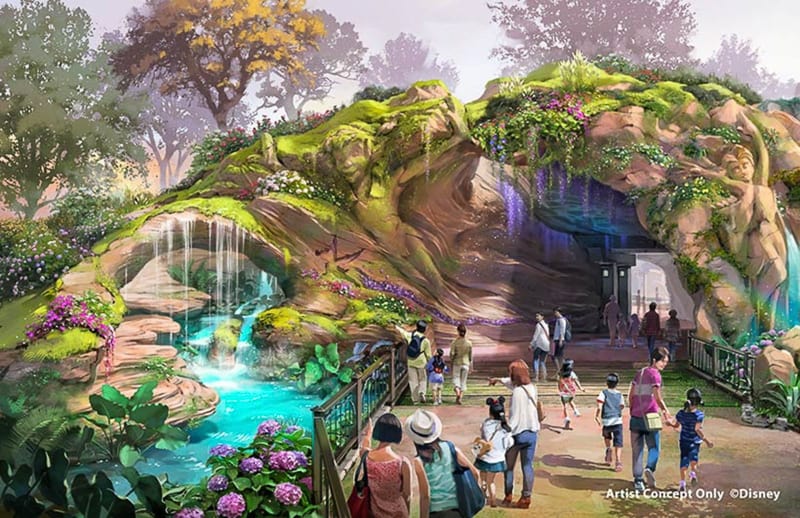 So when is Tokyo Disneyland reopening? Fortunately, we now have an answer to that question.
The Tokyo Disneyland Resort is reopening July 1, 2020.
Up to this point there had been a lot of uncertainty, and the closure was extended multiple times. It's nice to finally have a date and not have to wonder when you can go back to the parks.
We've already seen the closure of Tokyo Disneyland get announced for March, then pushed back to "early April," then April 20, mid-May, and now indefinitely. The Oriental Land Company made incremental announcements every few weeks to minimize the damage and not say they were not closing right from the start. Honestly, they didn't really know themselves, so it makes sense.
Even though Tokyo Disneyland is reopening, we would still be cautious when planning a trip there. If you have a trip planned to the Tokyo Disney Resort in the coming weeks or months, keep a close eye on the situation. Just because the parks are reopening, doesn't mean that things can't change again. This whole situation is so unpredictable and nothing is 100% certain.
If by chance the parks are closed again on the dates you have a reservation, you'll be refunded and given the opportunity to reschedule your trip. At that point, you'll have to make a decision for you and your family about when to reschedule.
We are extremely happy that at least things look like they are going in the right direction and soon we'll have all 12 Disney Parks worldwide open once again!
We'll continue to keep a close eye on this situation and let you know of any more changes.
Your Thoughts
I want to know what you think about the Tokyo Disneyland closure…
Is your trip affected by this closure?
What can Disney do to get the parks open sooner?
Let us know in the comments section below!
If you enjoyed this article, as always I appreciate it if you'd share it with others via social media. I work hard at making this website into a useful resource for you and your family to plan your visit to the Disney Parks and I hope it can help you! Thanks 🙂