At some point, you'll be stepping back inside a Disney park again. When you do, however, things are going to be a lot different than what you remember. In fact, there are a ton of new changes now in Walt Disney World, including new guidelines that guests now have to follow.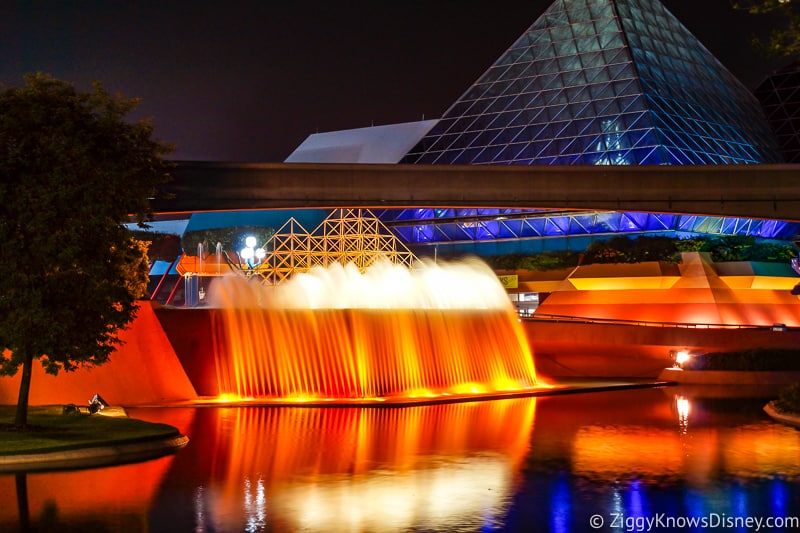 What are those changes in Disney World? How long will these new guidelines be in place? When will Disney World go back to normal?
Things will not just go back to the way they were, at least not for a while. It's going to take some time and a lot of patience from guests and Cast Members alike.
In this post, we are going to go over all the changes you will see the next time you visit the parks. Some of these include wearing face masks, temperature checks, guest distancing, and new ways of getting in line for attractions.
(UPDATE): Walt Disney CEO Bob Chapek has confirmed that Walt Disney World has increased theme park capacity to 35%. Read more below in the News section of this post.
Right now, Disney World executives have taken these new safety measures and guidelines and implemented them in the U.S. domestic Disney parks, and all around the world like in Tokyo Disneyland, Shanghai Disneyland and Disneyland Paris.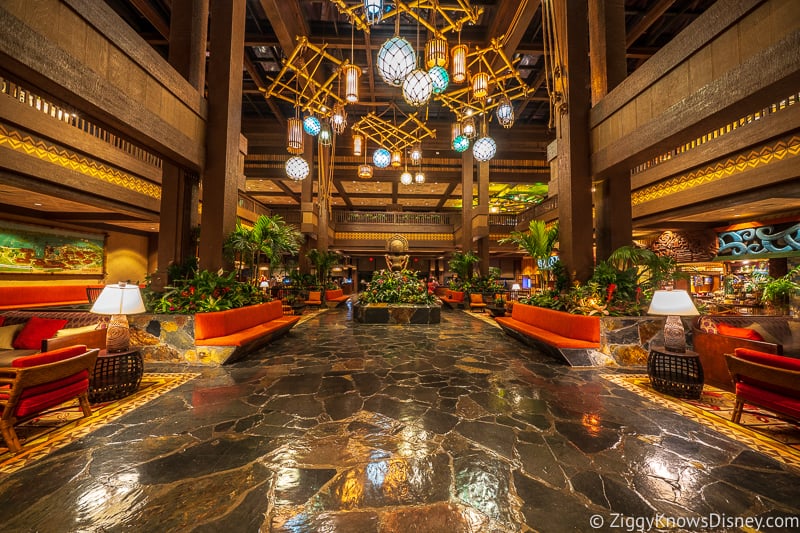 Given the current situation, the health and wellbeing of your family is no doubt on your mind. Since Disney World has reopened, you may even ask yourself: "Is Disney World still safe?"
To help you imagine what a future trip could look like, we've come up with this list of changes that are now in place at Disney World, and ones we might see in the near future. Most of them are already in the parks and a few of them are just suggestions for now.
By knowing what changes to expect, it will help you plan for your upcoming trip, or even help you decide if you want to take one given the circumstances.
Before we get started, we suggest consulting our Walt Disney World Reopening Guide. That will give you updates on what is happening from now through the rest of 2020 and beyond.
Also, if you want to be notified when the Disney Parks reservation system goes online and get other updates, don't forget to sign up for our FREE Weekly E-Mail Newsletter. You can sign up here: Join our E-Mail Newsletter
(NEWS 11/12/20): Bob Chapek Confirms Walt Disney World Park Capacity Increase
If you've been in the theme parks recently or have been watching online, you can tell they all look a lot more crowded than they were just a short time ago. Those days of empty walkways and 5-minute wait times are over.
Now we know why.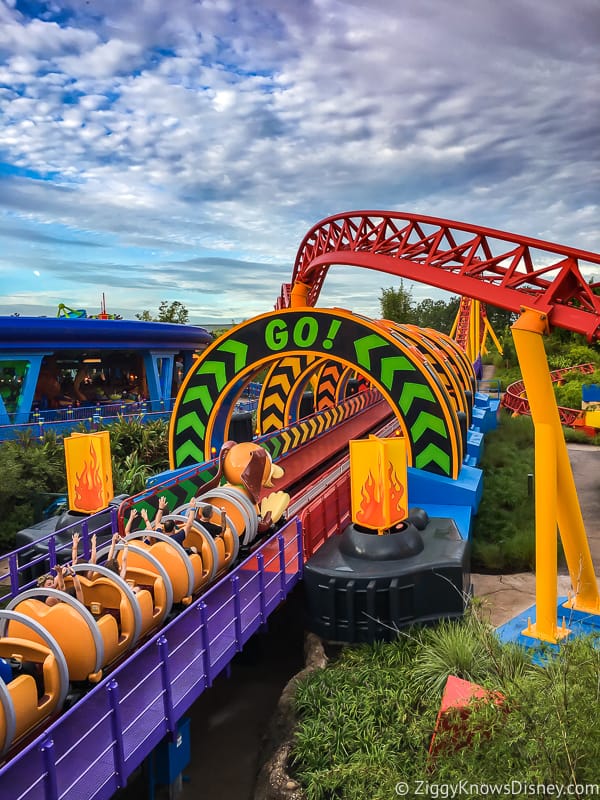 On an investor earnings conference call today, Walt Disney Company CEO Bob Chapek, confirmed that The Walt Disney World theme parks have increased capacity and are now running at 35%.
This is an increase of roughly 10% from when they reopened back in July. At that time they were capped at 25% capacity.
The good news is that Chapek said Disney is still able to comply with the CDC health guidelines even now with this increased capacity and guests are able to keep the recommended 6 feet distance between each other.
One thing that helped facilitate this increase was the installation of plexiglass dividers on many ride vehicles and in the queues of most attractions.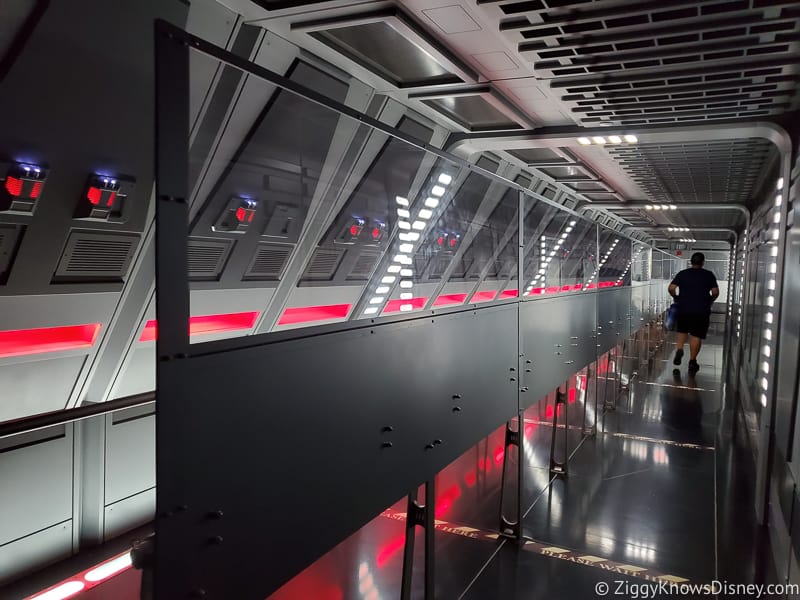 How much further they can increase park capacity in the coming months remains to be seen. It will be hard as wait times are getting really long and not very many more people can fit in the queues as they spill out onto the walkways.
Chapek also announced on the call that Disney will be spending an additional $1 billion on safety measures for employees, talent, and guests in the 2021 fiscal year.
Drop us a comment below and let us know if you think Disney World is too crowded now.
We'll keep an eye on this and let you know as soon as we have more.
What's Different?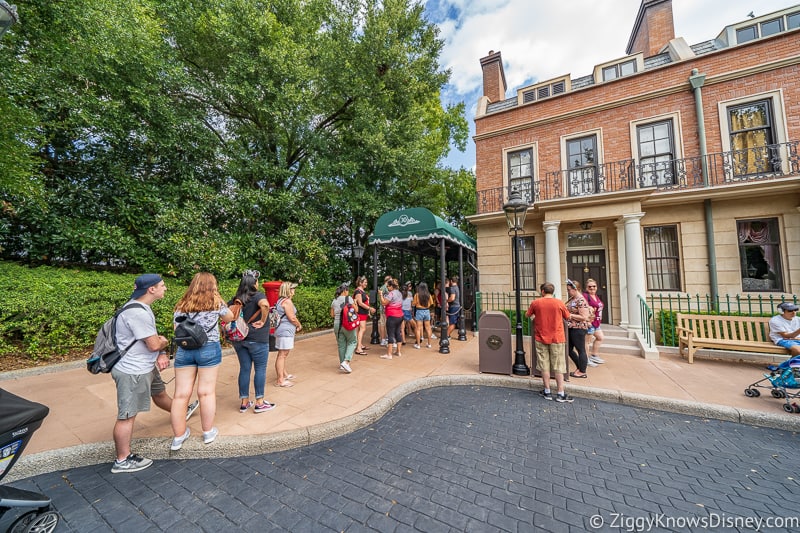 In order to get the theme parks reopened, Disney helped create new guidelines on 2 economic recovery task groups in Florida and 1 in California.
Former Disney CEO Bob Iger, Walt Disney World President Josh D'Amaro and Senior VP Thomas Mazloum each headed up those groups along with the brightest business minds, health experts and government officials from each area.
From the meetings with these task forces, Disney World laid out their official reopening safety guidelines and explained how the parks would run after reopening them. Obviously, if things evolve, Disney is going to continue cooperating with whatever guidelines the authorities are recommending, and will try as many ways as possible to protect Cast Members and park guests.
Remember, everything is based around distancing guests from one another. Disney can't have big groups of people close together like what normally happens in the parks. These changes help guests keep their distance from each other, therefore limiting the spreading of germs as much as possible.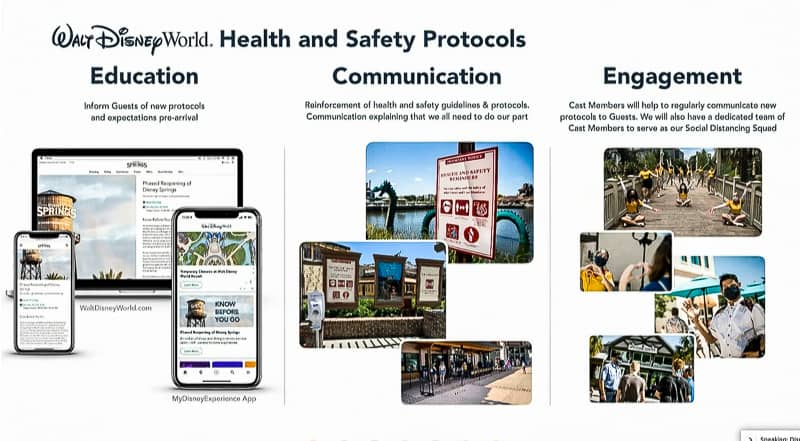 From when Disney Springs opened on May 20 and the Disney theme parks opened on July 11, we now have an official list of guidelines.
Here are all the changes you will see in Disney World and what is listed on their official announcements and guidelines list. They include:
Phased Park Openings
Temperature Checks
Requiring Face Masks
Limited Park Capacity
Distancing between guests
Distanced Ride Queues
Limiting attraction availability and capacity
Limiting entertainment options
No Character Meets
These changes and safety precautions are required at the Disney World theme parks, hotels, restaurants and shopping areas, some of which we are already seeing in Disney Springs.
Here is the official Disney Springs safety guidelines poster: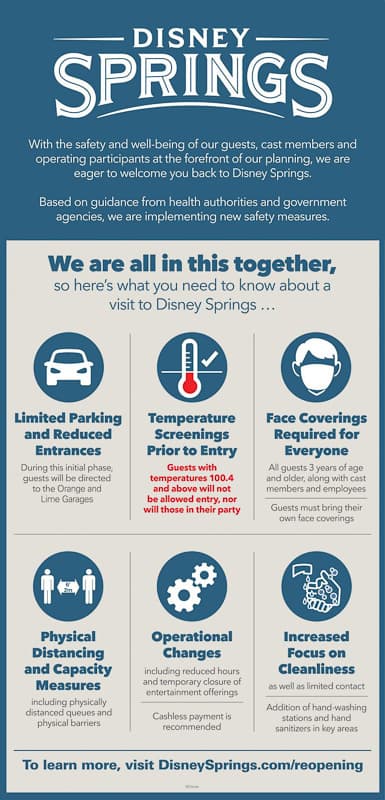 Disney has also released charts with all the new safety protocols on them. As Disney makes more announcements or changes we will let you know the up-to-date rules.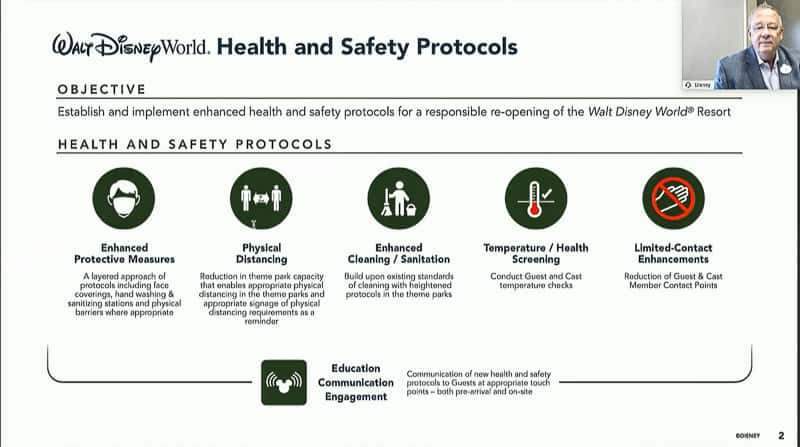 The Health and Safety Protocols are broken down into five categories:
Enhanced Protective Measures
Physical Distancing
Enhanced Cleaning/Santization
Temperature/Health Screening
Limited-Contact Enhancements
Here you can see those in greater detail and just what's involved: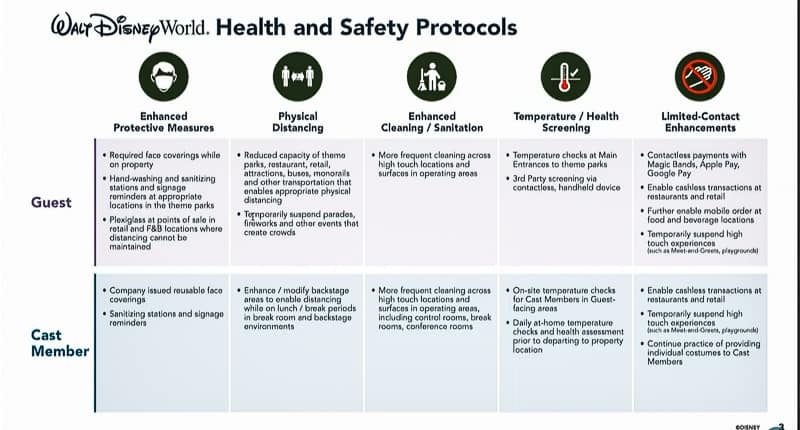 Before You Go
The changes in Walt Disney World and Disneyland start before you even get to the parks. That means a big change in how we plan for going to the parks and when we can go.
Phased Reopening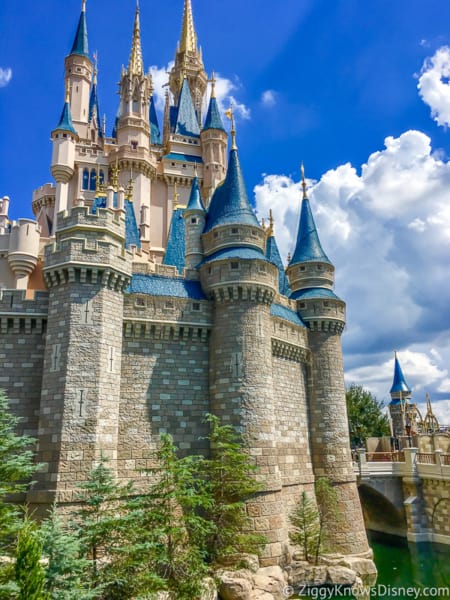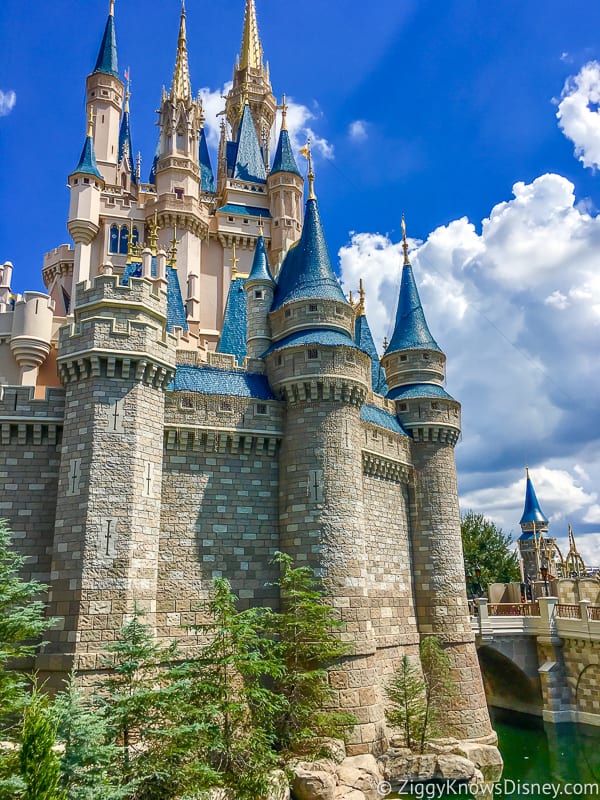 The first change is a phased reopening of Walt Disney World. The company has stated that they will slowly open the various areas of the resort (theme parks, hotels, etc) in phases and not all at the same time.
We've seen that as the first phase started with Disney Springs opening on May 20.
The theme parks reopened after that in phases, opening 2 at a time starting with:
Since then, The Walt Disney World Water Parks have still not opened, and many hotels, restaurants and shops are not open either. Some have reopening dates already and others Disney is just waiting to set dates. They will slowly open all these locations as the weeks and months go on.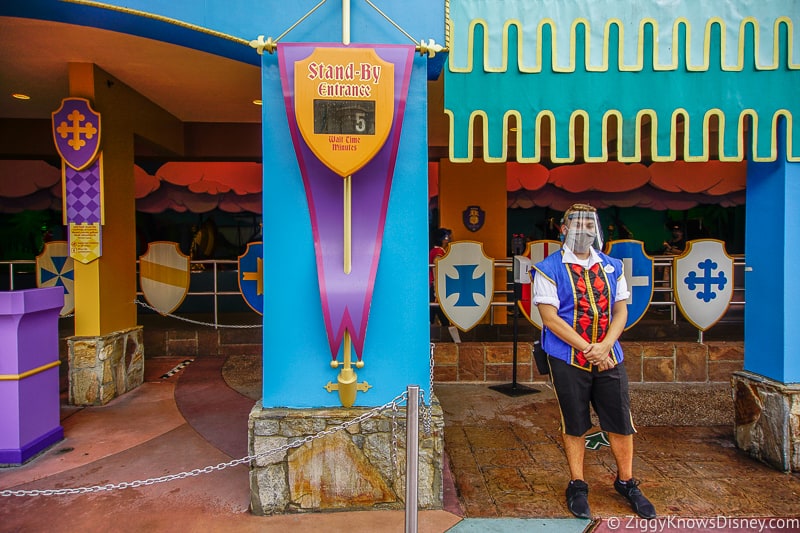 This makes sense as demand has been extremely low since many guests who would normally visit the resort still have difficulty traveling or now don't have the money to afford a trip to Disney World after perhaps losing a job.
It doesn't make sense to open them all at once with such low crowds. The smartest thing to do is to offer a couple of different hotels at each price level and slowly open more as the demand grows.
The only problem with this is guests have had to switch existing reservations when their originally booking hotel has been closed. Disney has been good at accomodating their guests and is not charging any fees to change hotels.
Limited Attendance
Disney is also limiting the number of guests they allow into the parks each day. When the parks reopened in July, capacity was limited to 25% of the normal attendance. Disney decided that was enough to enforce the distancing rules.
Since then, Disney CEO Bob Chapek has announced that the Disney World theme parks now have a 35% capacity limit, a 10% increase from July, and they are still able to stay within the CDC safety guidelines at that number.
After spending some time in the parks and seeing longer lines at practically all attractions, this news comes at no surprise to us.
Disney's plan is to slowly increase capacity until they reach the limit of what they can realistically support and still follow the guidelines. Even Chapek said they probably won't reach 100% while this crisis is still going on, but they can get close to that if everyone cooperates and follows the rules.
Limiting capacity is exactly what we saw in Shanghai Disneyland. There is was 30% at first and then moved up incrementally after that.
Making Reservations for the Theme Parks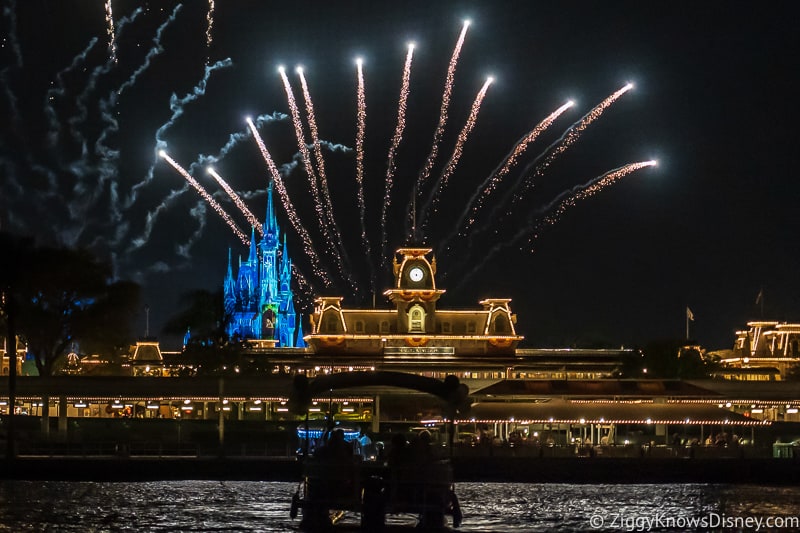 Another big change is making reservations mandatory to have access to the theme parks. In Walt Disney World, guests cannot just show up to the parks when they want to but must make reservations first.
This is a way to control how many people are in the park each day and makes it easier for Disney staff to prepare the infrastructure and keeping to the guidelines.
Reservations can be made online with a calendar-based system that shows which days have availability still and which ones don't.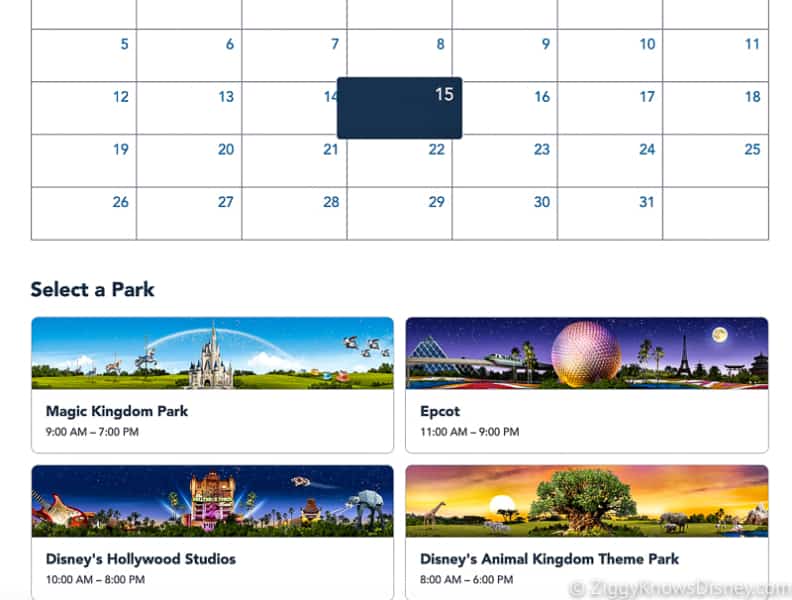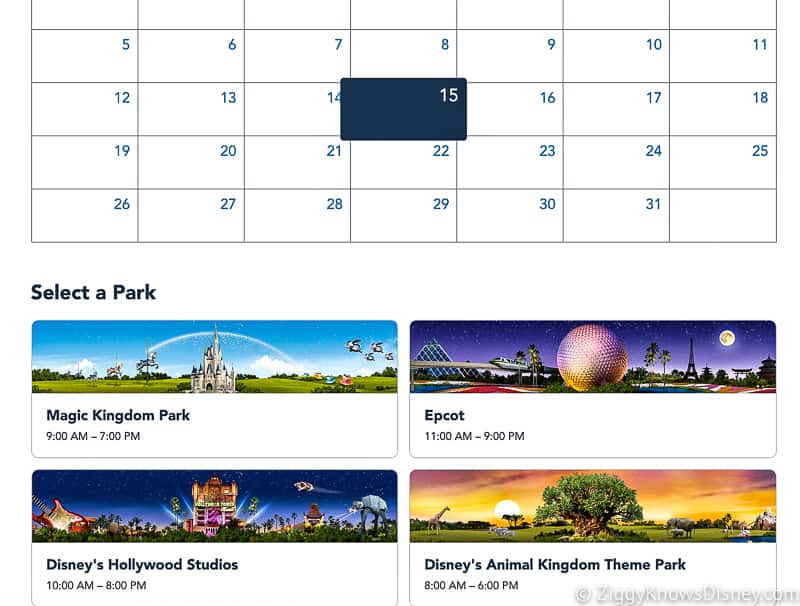 All Disney guests must make park pass reservations, including Disney World Annual Passholders, though no extra tickets must be purchased. Passholders are limited to holding only 3 reservations at once, and guests can only go to one park per day. No Park-Hopping is allowed right now.
Guests staying in the Walt Disney World Resort hotels have priority access to the parks at first, and an easier time making reservations. This will keep attendance low and stimulate hotel room bookings from locals who are anxious to have a 2 or 3-day getaway.
Read our Guide to Making Disney Parks Reservations to see how exactly everything will work.
Arriving at the Parks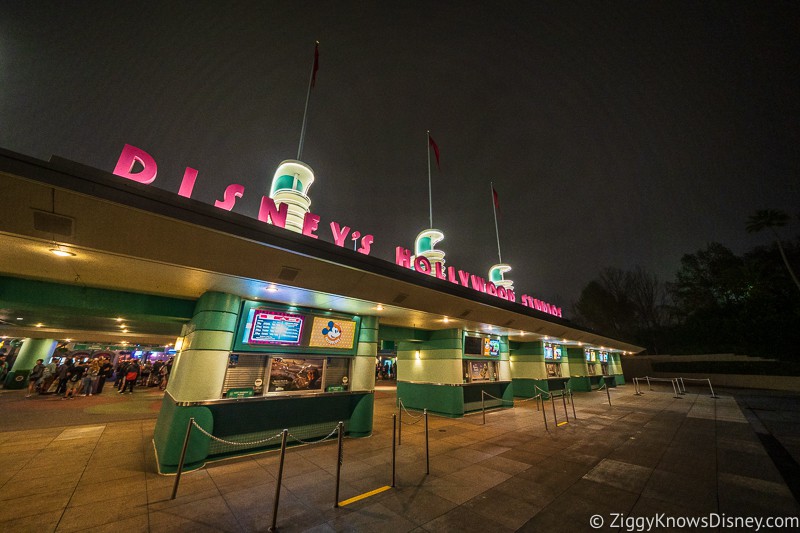 Once all your plans are made and you arrive at Walt Disney World, there are some more safety measures you will find. The way guests enter the theme parks, for example, is very different, and might even take a bit longer to go through.
Temperature Checks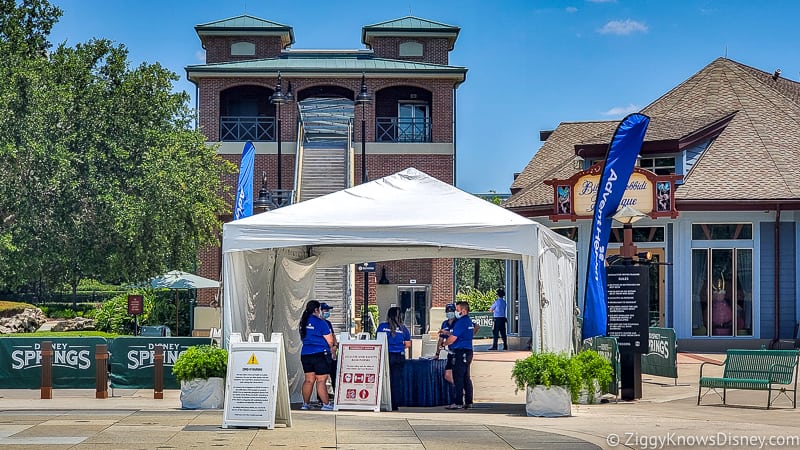 Temperature screening while entering the parks and table service restaurants in Disney World Resort hotels is mandatory for both Cast Members and guests. This is standard and we've seen similar proceedures happening in all Disney parks worldwide.
Anyone with a temperature above 100.4 degrees Fahrenheit is not allowed entrance. This goes for guests and Cast Members alike.
If ANYONE in your party has a temperature of 100.4 degrees or higher, the ENTIRE PARTY will not be given entrance to the park or restaurant either.
On Transportation – Temperature screening is required before getting on some forms of transportation, like the monorail and ferries heading to the Magic Kingdom.
Disney executives were talking about temperature screening for the parks months before the parks opened, including former Disney CEO Bob Iger and Disney Chief medical Officer Dr. Pamela Hymel.
This has been relatively easy to implement as trained AdventHealth representatives take your temperature with a no-touch reader on your forehead. The whole process sounds hard, but it only takes seconds to do.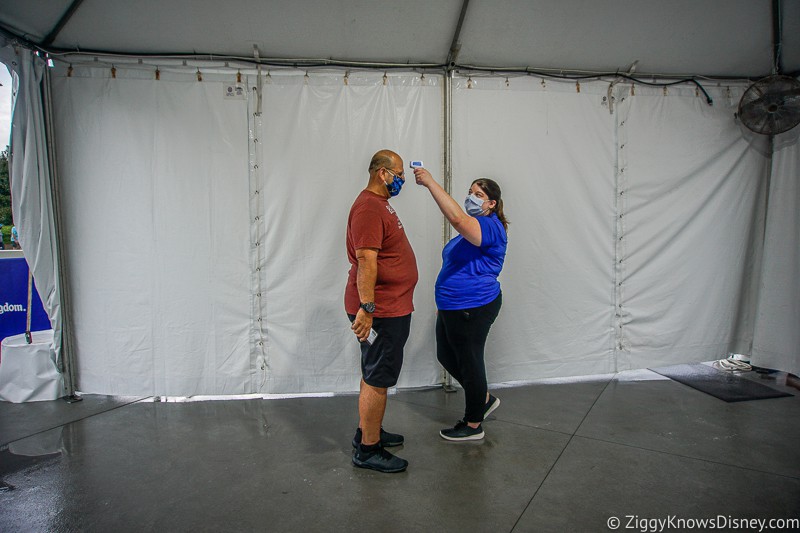 Shanghai Disneyland is a bit different as they have thermal readers in a tent and as you walk by they scan you without you even having to stop.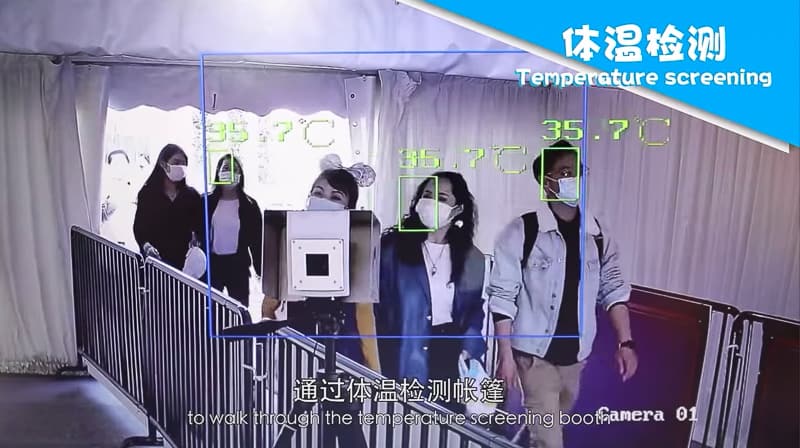 While it's not a perfect system, combined with all the other new safety measures it can be effective.
Face Masks
Face masks are also on Disney World's list of required safety measures and are required in the parks, hotels and almost any other public space guests can go.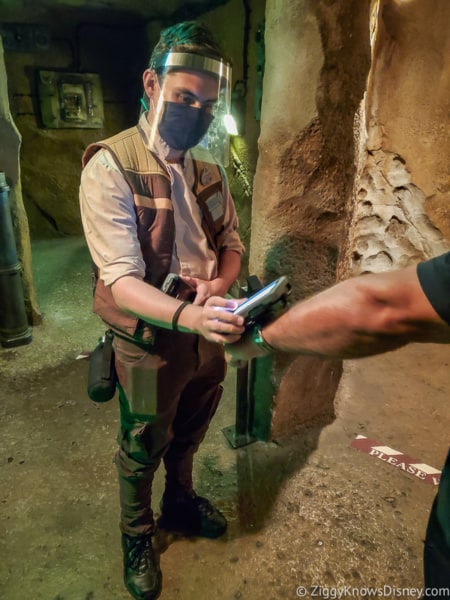 Face masks are required for Cast Members and all guests ages 2 and above.
Bob Chapek said face masks are a key to getting the theme parks up and running again while acknowledging it will be a difficult change for guests. "It will culturally different. It will be trying for guests, especially in the hot, humid summers that we tend to have."
There are a few places in Disney World however, where you don't have to wear a face mask. They are:
While Dining
Swimming
In the designated "Relaxation Areas"
These non-mask areas make sense. Obviously you have to take it off if you are eating, but walking around with food or drinks is not possible. You have to find a table or stand stationary while eating now, which makes snacking your way around World Showcase a lot more difficult.
Having designated "Relaxation Areas" is also a good idea when people get tired of the masks. Some are indoor locations in the air conditioning while others are outdoor open-air spaces. We prefer the second group if you are taking our masks off.
Guests are NOT provided face masks, so you need to bring your own to the parks. If you forget yours, disposable face mask vending machines are located outside the park entrances. Once inside the parks, you can always buy some of the Disney-themed ones.
Read more about Face Masks in Disney World in our recent post explaining it more.
Fingerprint Scanning/Facial Recognition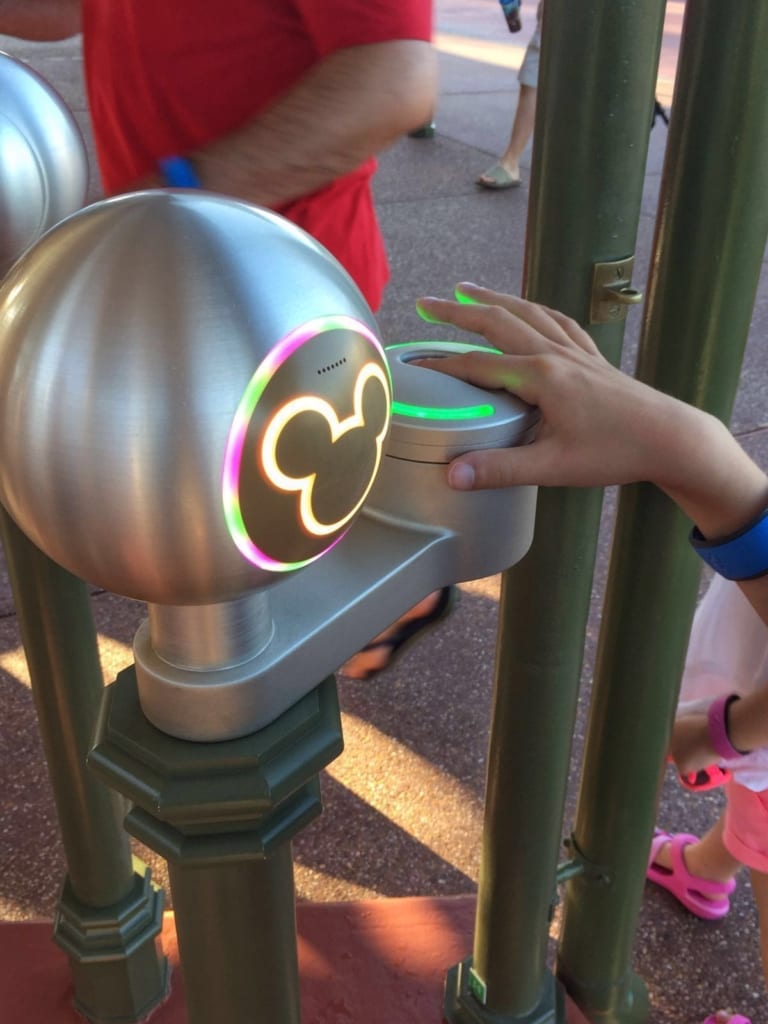 Right now, the fingerprint readers located at the tapstiles at the park entrances have been disabled.
Touching a surface that hundreds of other guests have just touched is not exactly the best idea when trying to limit the spread of germs. Disney is instead scanning in guests with the MagicBand readers or tablets to check guest tickets.
How amazing would it be if you never had to touch the fingerprint scanner anymore at the turnstiles and instead they come up with some kind of touchless guest confirmation system?
Short-term the way they scan guests' MagicBands or park tickets on the tablets is fine.
Long-term I see Dinsey adopting the same facial recognition system you now see in many airport terminals. It's quick and allows guests to pass through without touching anything.
General Health & Safety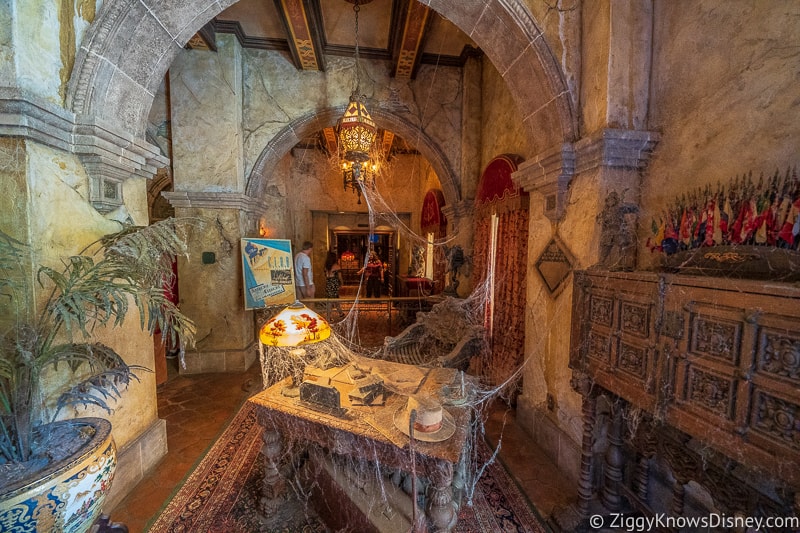 Cleanliness is on the forefront of everyone's mind these days, and Disney is doing their best to make sure the parks are kept as clean and sanitized as possible to increase guest safety.
Cast Member Training
Training the Disney Cast Members is probably the most important step in keeping guests safe. Implementing all these new changes and guidelines without properly training the Cast Members on how to put them in practice or make sure guests are adhering to them, would not work very well.
It takes a long time to get Cast Members trained and up-to-speed with all the new procedures and this is one reason why the parks took so long to get back open and continue to open in phases.
Disney is spending lots of time to make sure the Cast Members know how to handle all the new protocols, making things go a lot smoother when guests start showing up.
Sanitization of Areas
Even before Disney World closed, we saw an increased emphasis on cleaning and sanitization around all public areas. Things that are "high touch" areas are now sanitized with even more regularity.
Door knobs, handles, buttons, counters, handrails, etc, all get significant attention to keep the germs down. To help with sanitization, Disney is increasing the number of cleaning staff throughout the resort.
Increased Signage throughout the Parks
Increased signage has been installed throughout the parks along the walkways, and at the restaurants and attractions. Here is what some of the safety protocol signage looks like: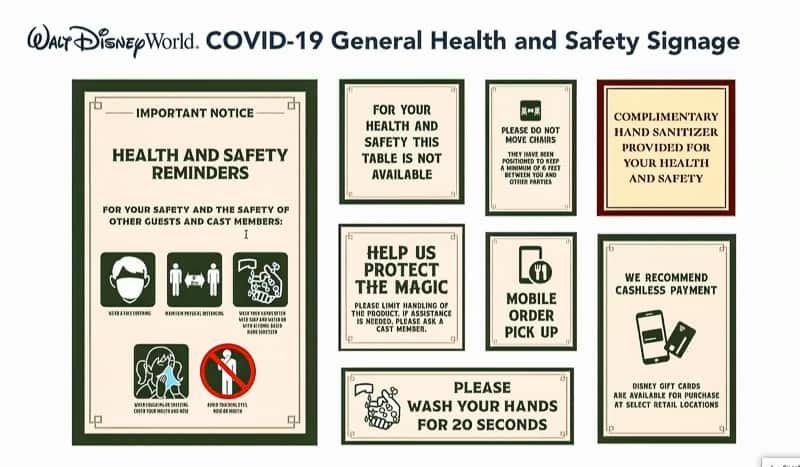 The signs are easy to read and understand and guests shouldn't have a hard time identifying the rules they need to follow.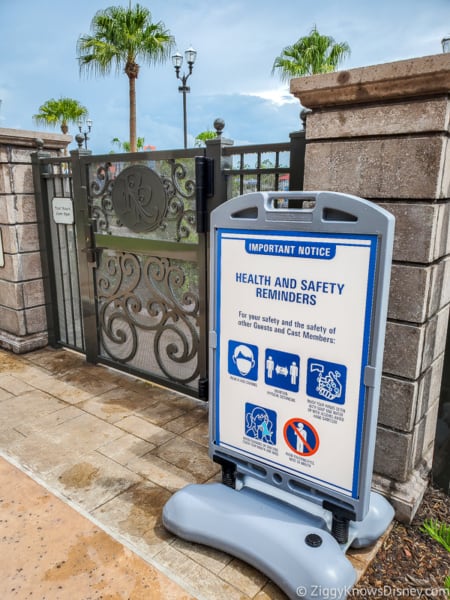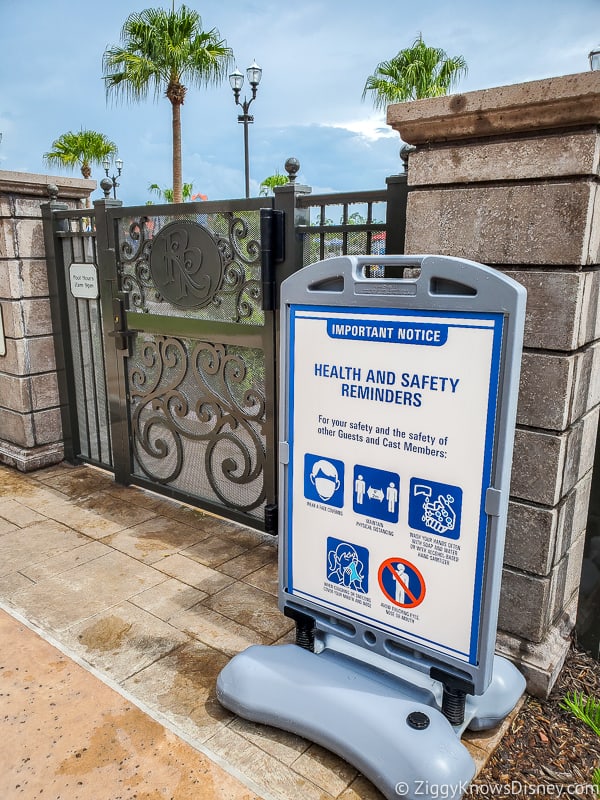 Hand Washing/Sanitizing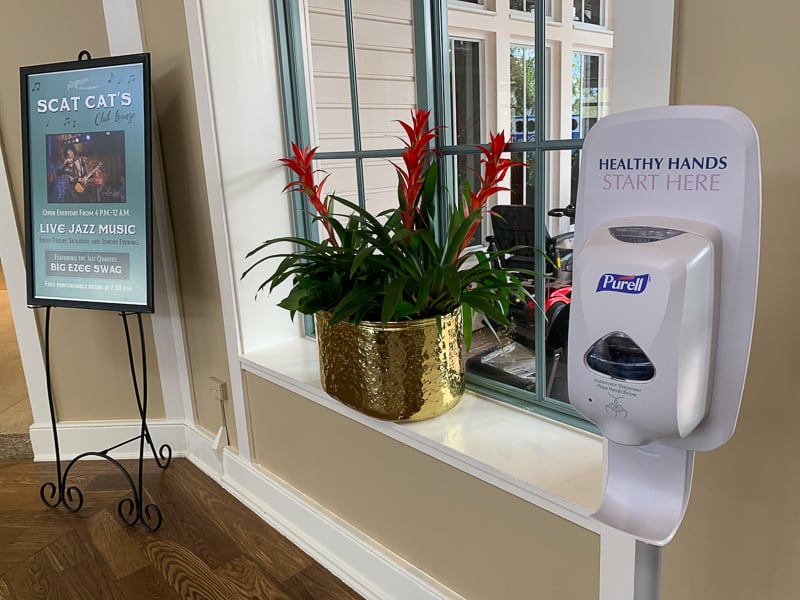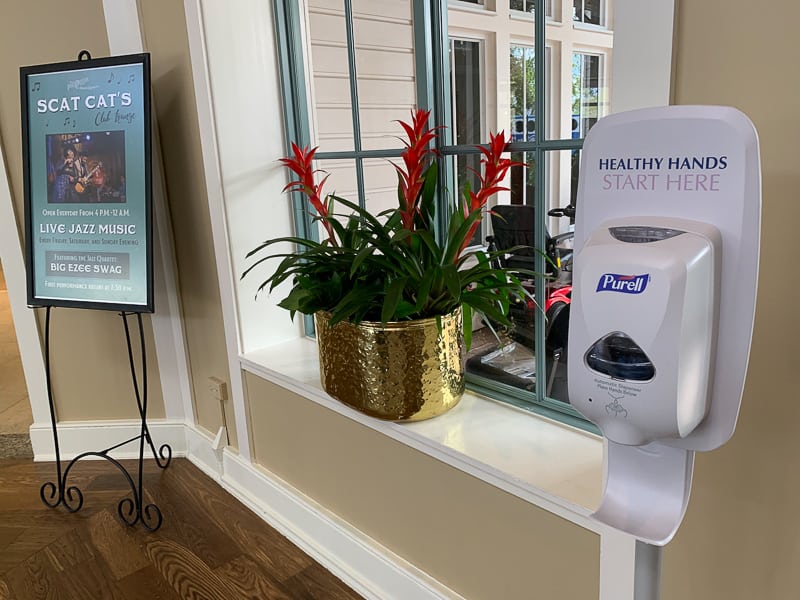 It's not only the Cast Members' job to sanitize, but also the guests' responsibility. Hand washing after all is one of the most important ways to limit infection according to the CDC. Disney has made this easy by installing many hand washing and sanitizing stations around the parks. They are very visible and have easy access being located in many areas.
Some of these stations just have Purell hand sanitizer, while others are full washing stations. They are commonly found at the entrances and inside restaurants, attractions and shops. Expect to see many more of both kinds pop up in Walt Disney World, along with bottles of hand sanitizers on counters.
Read more about Hand Sanitizer and Washing Stations in Disney World in our guide and see how you can locate them with My Disney Experience.
Attractions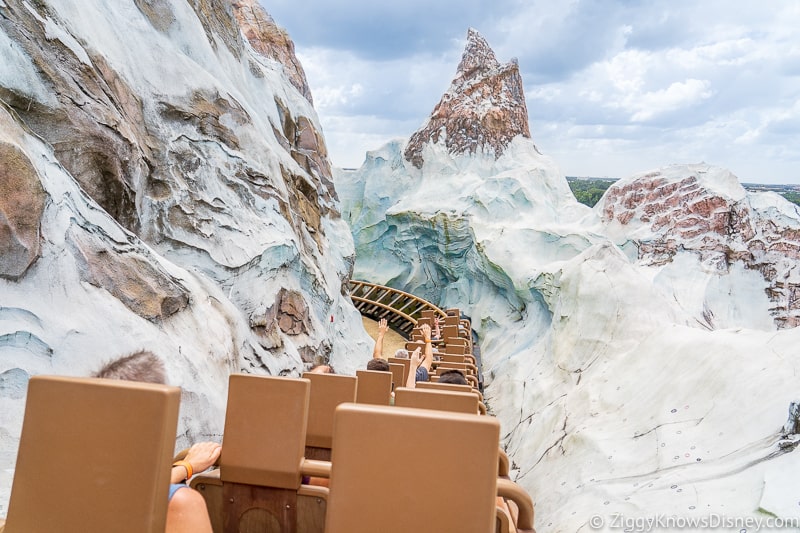 We've already seen some of the new guidelines regarding general safety around the park, but what about the attractions? Big changes have been made here too.
Limited Attractions & Capacity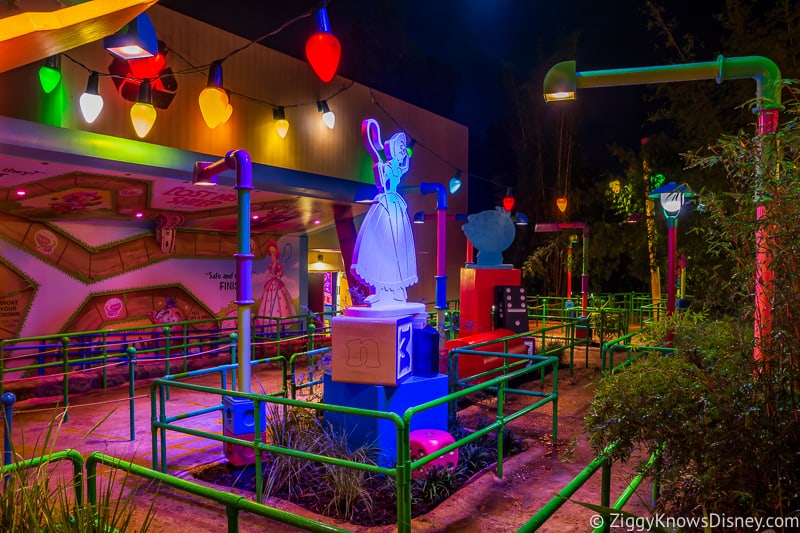 The first step Disney is taking is to limit the attractions available and their ride capacity. Some attractions keep you in close quarters with other guests so these might continue to be closed for a while. All attractions have seen the hourly number of riders reduced to keep distancing measures in place.
Only the attractions/shows that can be adapted to fit the spacing needs of the guests are currently allowed to run. Read the Full List of Disney World Attractions & Entertainment available after reopening.
This has worked well so far, but it depends on the number of people that actually show up to the parks while they are running like this. Even if you have half capacity as normal, greatly reducing the number of people that can ride each hour might increase wait times.
Virtual Queue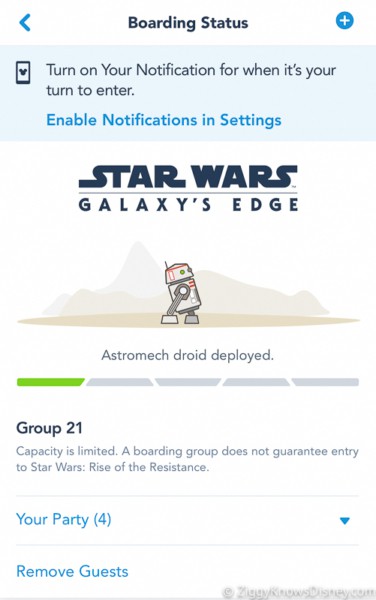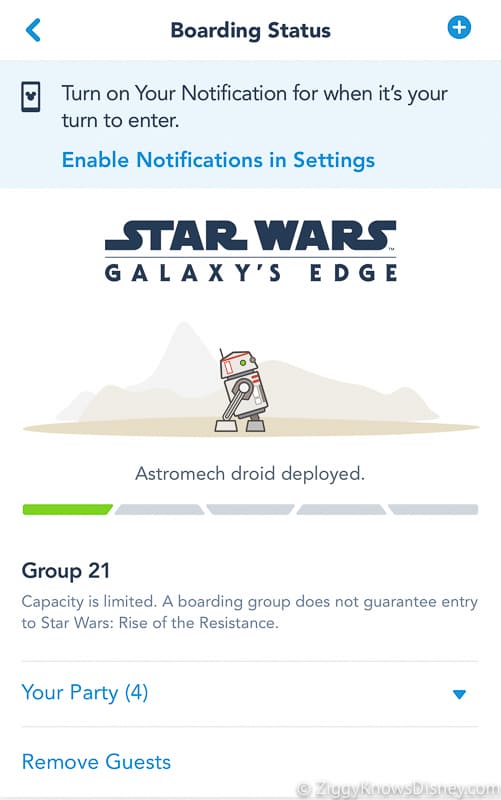 (Update) – Disney has changed their minds about this multiple times, but as of now, Disney World is using the Virtual Queue system in Walt Disney World after the reopening, though not as much as originally thought.
The Virutal Queue is important because ride queues are one of the worst places to be for spreading germs since you are in a tight, closed area with people all around. One way to help is to use the virtual queues and boarding groups. Yeah, that's right, "Virtual Queues," as in multiple ones.
The way it works is guests reserve a spot in the queue using the My Disney Experience app, which then notifies them when it's their turn in line. At that point, they start walking toward the attraction and get in the physical queue.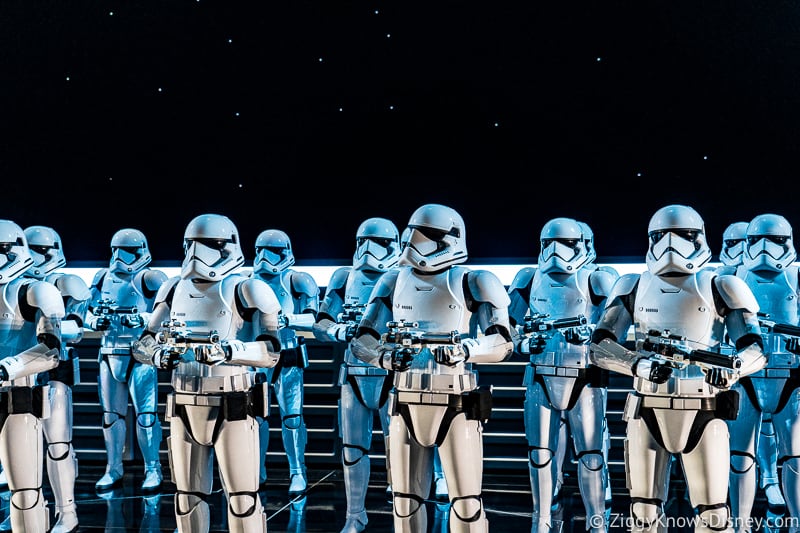 I've been a big supporter of the Virtual Queue ever since Disney started using it and I think it's a big time-saver for guests. They can go off and explore the park, grab something to eat, and not have to wait hours in line.
Star Wars: Galaxy's Edge opened up in Disneyland using it, and Rise of the Resistance has been using boarding groups and the virtual queue for months now, so the infrastructure is already in place. Once Disney started using it, I predicted that it would slowly get worked into other attractions outside of Galaxy's Edge too.
Right now the Virtual Queue is being used only on Star Wars: Rise of the Resistance, much like it was before the closure but with a few changes, namely offering multiple boarding group distribution times.
Will we start seeing more, if not all Disney World attractions using the Virtual Queue very soon? We'll have to see what Disney decides to do as the weeks and months go on.
Queue Distancing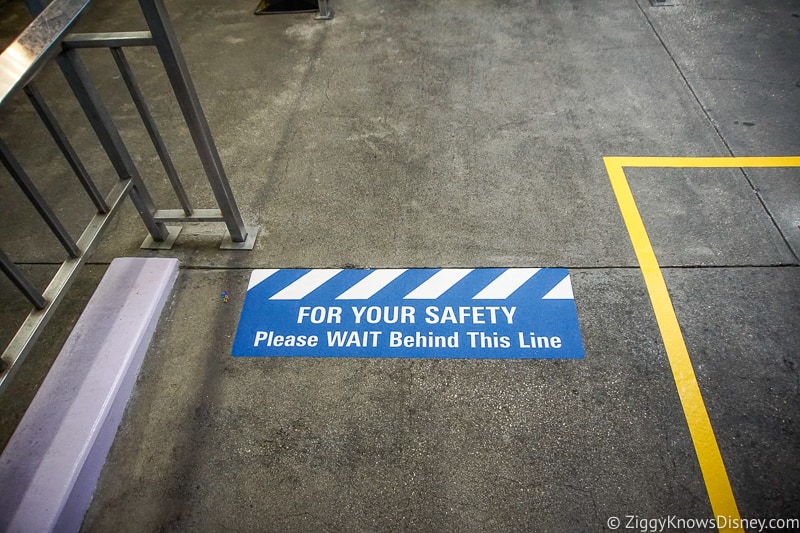 What about when it's your time to get in line though? Disney needs to make sure guests follow safety guidelines from the health experts and keep them far enough apart in the queues for attractions and the security checkpoints and park turnstiles.
Whenever guests get to a queue, there is tape or markers on the ground indicating where you should and shouldn't stand. These markers are distanced apart at least 6 feet, which is enough to keep a healthy distance between guests while standing in the queues. From what we've seen, the distance might even be closer to 8 feet in most cases.
From our experience in Disney World so far, it's very easy to tell where you should be standing and one of the easiest changes to adapt for guests.
Remember, queue distancing is not just for attractions, but also for shops and restaurants too. Anywhere you normally stand in line, expect to find these markers on the ground telling you where to stand.
Pre-Shows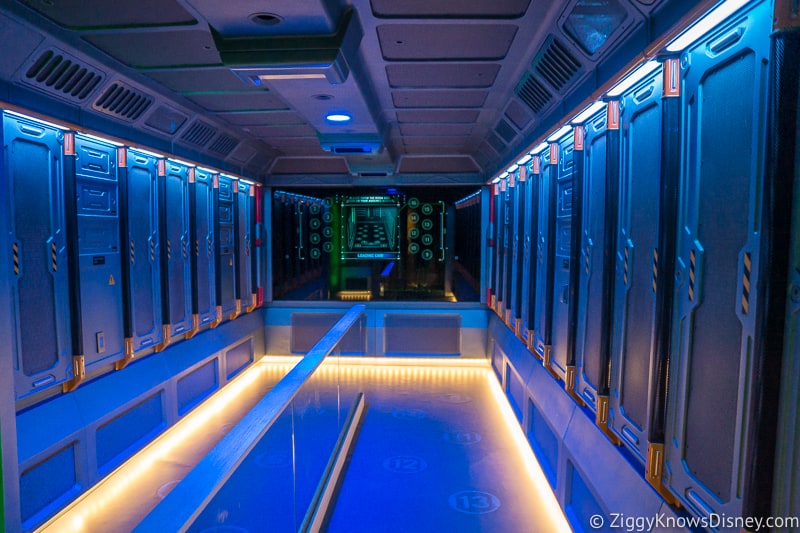 The attraction pre-shows are a problem because you have lots of people standing together in a small room. Think of a pre-show like you find in the Tower of Terror or Flight of Passage and how small they are. The pre-shows then either need to have a much smaller number of people in them or skip them altogether.
On many attractions Disney has been skipping the pre-shows. This is the case on the Haunted Mansion where guests just walk through the stretching room without stopping for the usual show. While this is disappointing it is a pretty important part of the attraction's story, we understand Disney's stance. Hopefully Disney can bring them back soon.
In the Ride Vehicles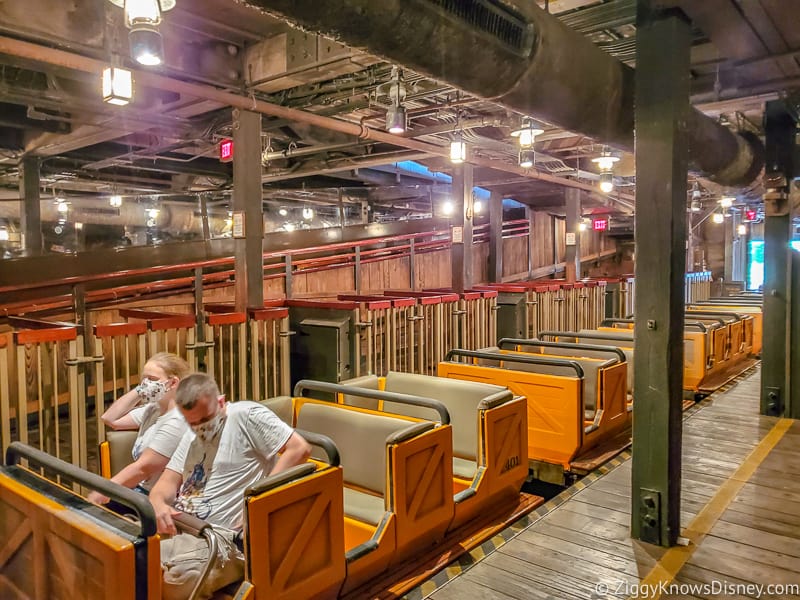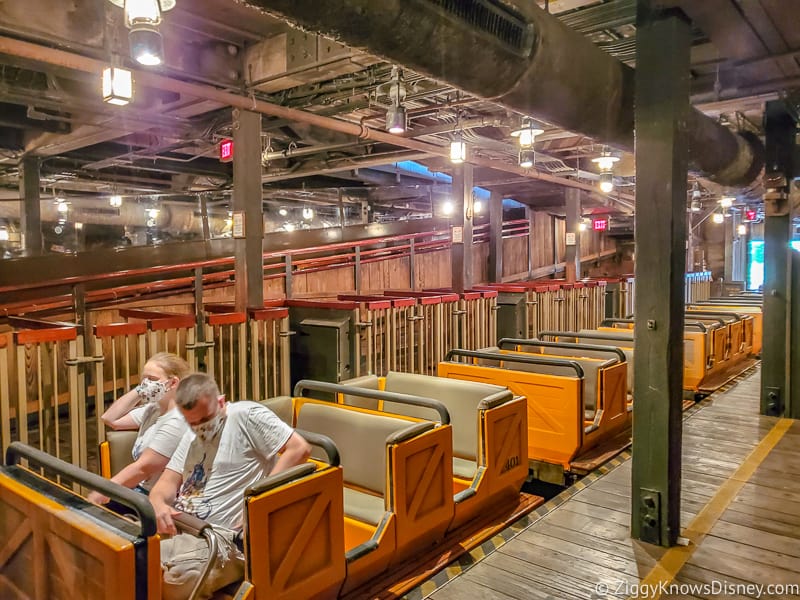 Distancing is also enforced on the ride vehicles themselves. On larger vehicles like the one for Dinosaur or Pirates of the Caribbean, whole rows are skipped and remain empty, allowing for space between guests.
On smaller vehicles like Buzz Lightyear's Space Ranger Spin, you are only allowed to ride with members of your travel group.
Of course, loading fewer people in the ride vehicles means longer wait times, but so far with the limited park attendance, these two things have been balancing themselves out.
Sanitizing Ride Vehicles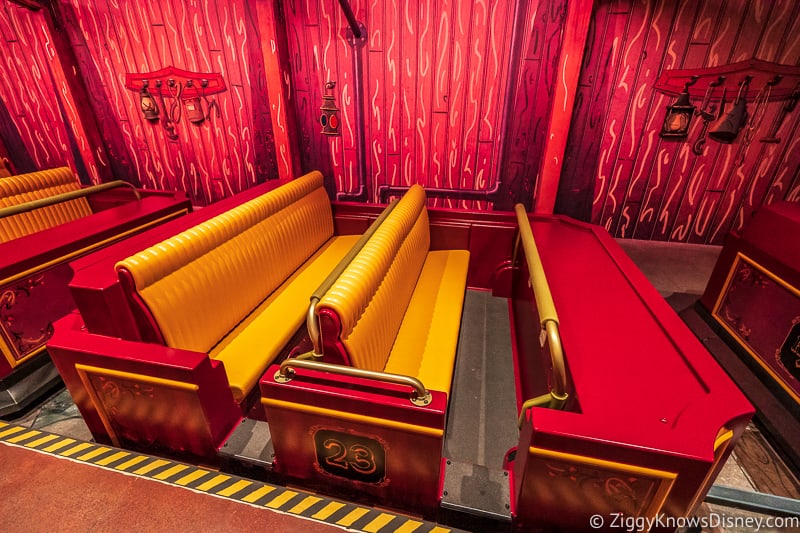 Since guests are touching and getting in and out of the same ride vehicles as each other, Disney has made a concentrated effort to sanitize ride vehicles as often as possible.
It isn't feasible between each and every guest, especially on omnimover rides like the PeopleMover, as you can't stop each car to clean it when someone gets off. In any case, Disney has increased the frequency cleaning of ride vehicles to multiple times per day.
Hand Sanitizer After the Rides
Another thing that's helped with hygiene is putting hand sanitizer before and after the rides. Most of the time at the end of the queue before you get on the vehicles and near the exit when you get off, you will see hand sanitizer. That way everyone has a chance to disinfect their hands after touching the ride vehicle.
Entertainment Changes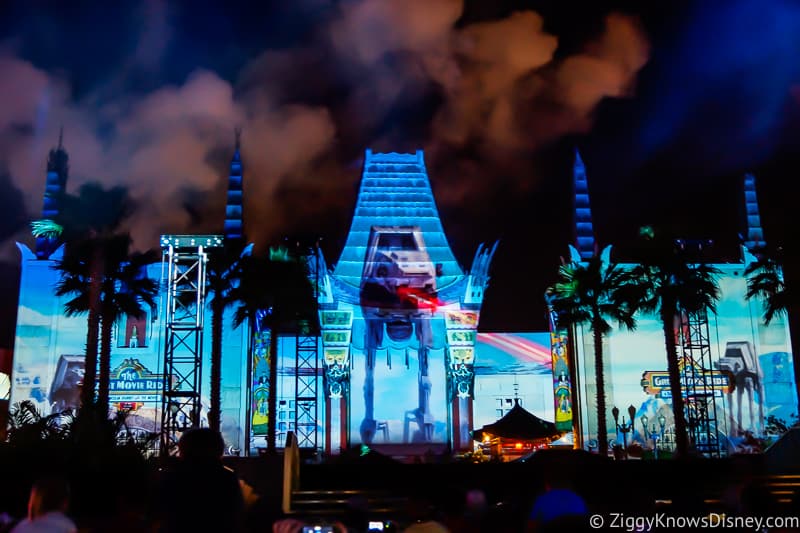 Changes to the entertainment offerings in Disney World were inevitable when trying to keep park guests out of crowded spaces. Things like nighttime spectaculars, fireworks, stage shows, parades, and character meets are all areas where germs can spread easily.
Since Disney is putting guest safety first, some of these entertainment offerings have to be temporarily closed or highly modified to allow access for guests.
Stage Shows/Theaters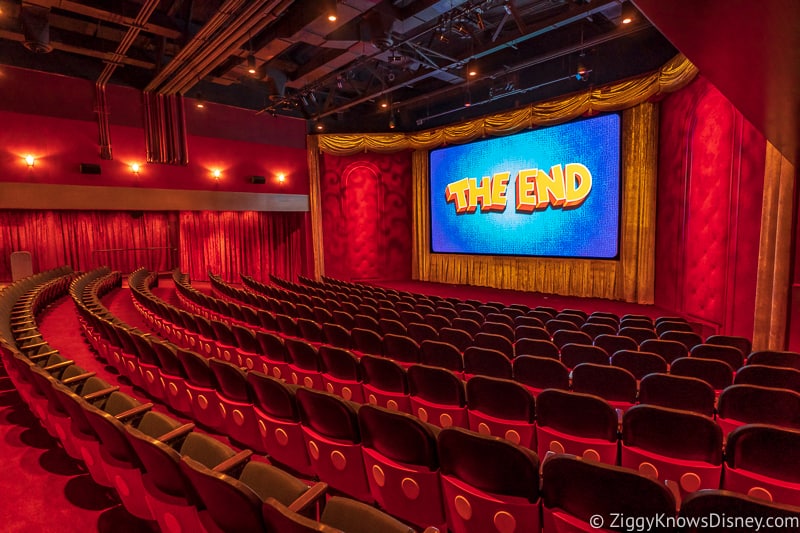 Because most shows are held indoors where guests need to crowd together to see them, they are not optimal to have in this new version of Disney World. We saw some shows closed down in the international parks before the full Disney World closure, and that has continued in the domestic parks too.
Some shows like "Finding Nemo – The Musical" and "Beauty & the Beast Live on Stage" are not currently running in the parks.
In the theaters and stage shows they have kept running like "It's Tough to Be a Bug" or "MuppetVision 3D," many of the rows of seats are blocked off, and there are big gaps of spaces between each guest.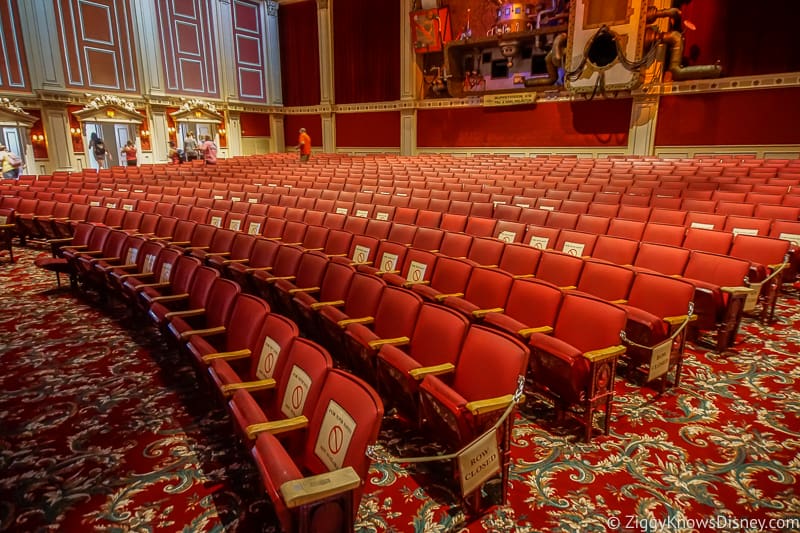 It also makes more sense to keep the open-air shows open rather than the indoor ones, but this also depends on agreements with the entertainment labor unions.
The last problem is in fact the actors. Many of the shows require the performers to get close or touch each other which would put them at risk too. Since all Broadway shows are canceled for the time-being, we expect this to continue in Walt Disney World too.
Fireworks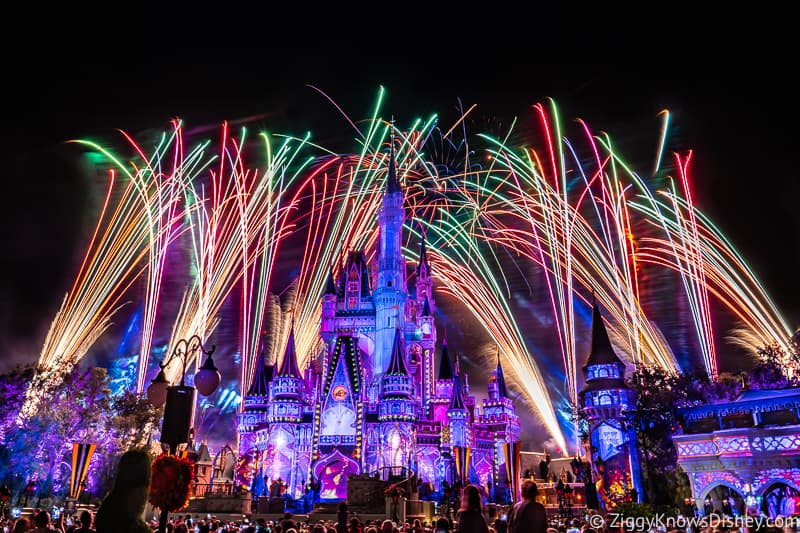 What's a better way to finish out your day in the Magic Kingdom than standing in front of Cinderella Castle and taking in the fireworks show? Unfortunately, that won't be happening for a while.
If you are encouraging distancing, you can't have everyone gathering in front of the castle to see the fireworks in big groups. This definitely is a guideline that has helped with distancing, but experiencing the Magic Kingdom though without Happily Ever After is a really sad thought.
Even though they are still fun, the parks just aren't the same without a nighttime show. It's a tradition to gather around World Showcase lagoon or in front of Cinderella Castle and watch the fireworks at the end of the night with your family. Many guests have complained about this already and it greatly reduces the value of your ticket imo.
Character Meets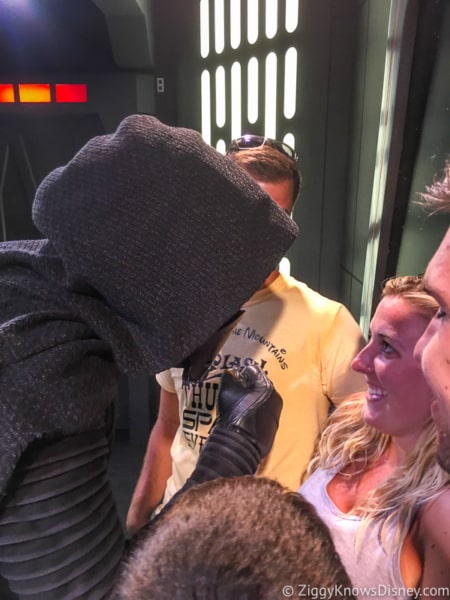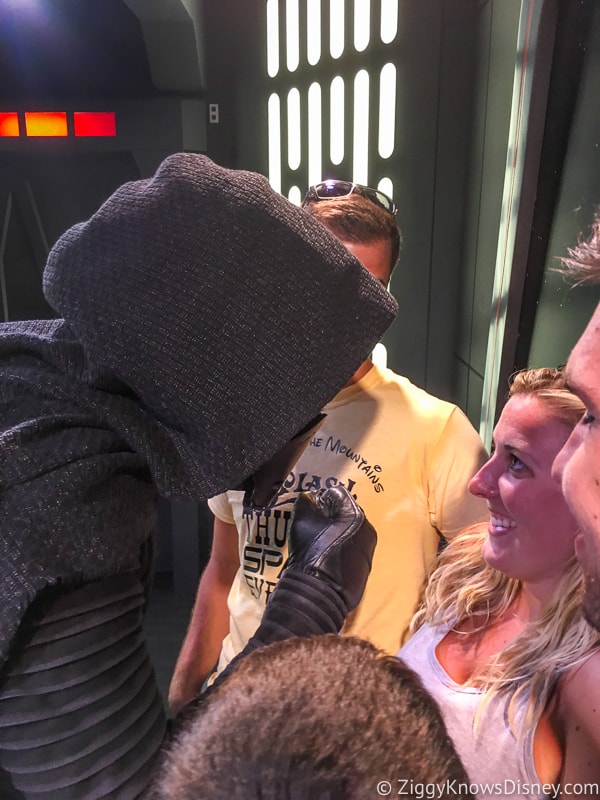 Since people need to maintain distance while in the parks, touching and hugging characters is off-limits. Because of this, there aren't any character meets in the Disney World parks at this point.
Characters are still visible in the theme parks and walk around greeting people from a distance, they even have new processionals where they will walk through the parks. However, there are not any character meets where you can get your picture taken with them or get autographs signed.
This may change in the future, and as restrictions ease, it may be possible to get your picture taken while still not touching the characters. Of course, this will upset a lot of little kids hoping to meet their favorite character, but it's what must be done at this time.
Disney "face characters" (Mary Poppins, Cinderella, Ariel, Disney Princesses, etc) in the parks will NOT be wearing masks so don't expect to get a shot of Cinderella with her face covering on.
Read our post on how to find characters in Disney World now for more detailed information.
Parades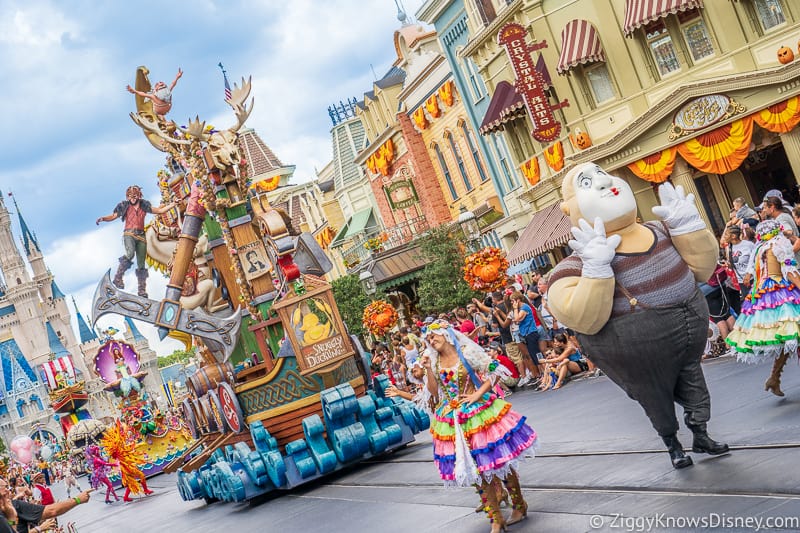 As much as we love the parades, people crowded up together all along Main Stree U.S.A doesn't exactly allow for much distance between guests. There is no way to keep thousands of guests safe in that scenario and cutting the parades seems like the only option.
Because of this, there are currently no parades in the parks during the reopening period.
They also should be saving a good amount of money by not having to pay the performers which would make sense from a financial aspect.
Sign Up For Our Newsletter Today!
Dining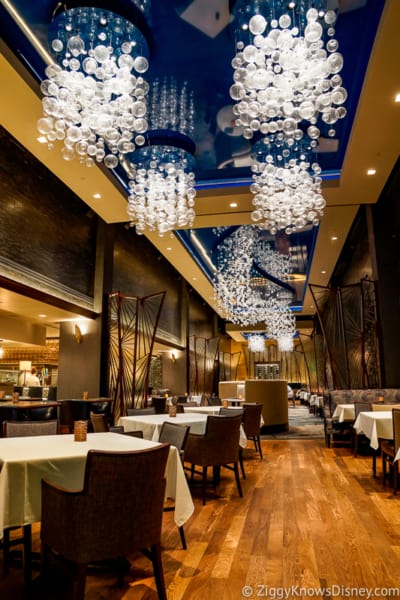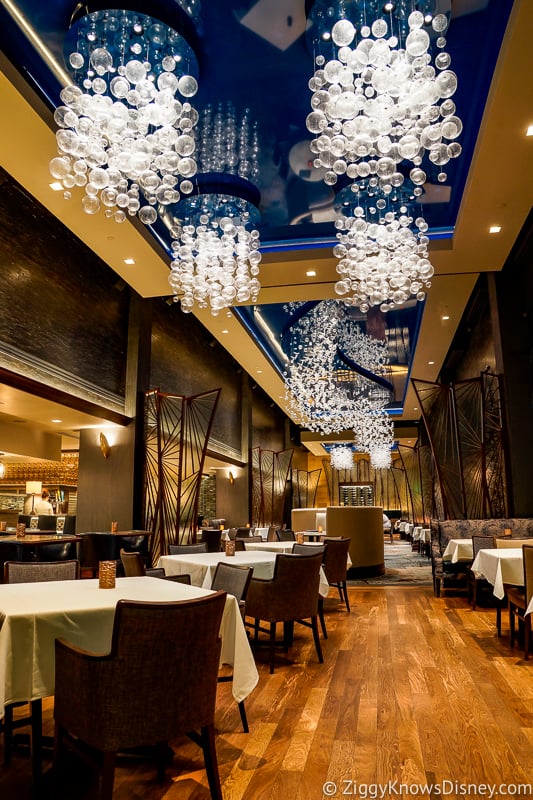 The new guidelines aren't only for walking around the parks and riding the attractions, dining in Disney World is also very different with many changes to the way guests enjoy a meal.
Protective Barriers
In the Disney Parks and Disney Springs, shops and restaurants have protective plastic barriers up at the cashier's counter to help maintain a safe distance between the staff and guests.
Mobile Order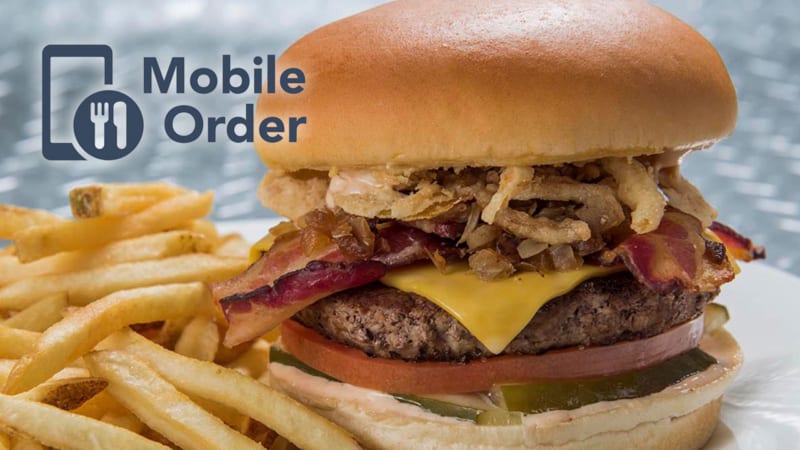 A fantastic addition Disney started using in the parks a couple of years ago is the Mobile Ordering system. This allows guests to order their food from the My Disney Experience app and skip the lines in Quick Service dining locations.
Anything that helps people avoid lines will be useful and it will be highly encouraged for anyone who has a smartphone.
Check out our full guide to Mobile Ordering at Disney World to see exactly how to do it and some great tips to follow.
Disney also recently announced that you can order take out from sit-down restaurants in Disney World with a new service called Table Service To Go. It's essentially Mobile Ordering for table service restaurants and is great if you want a higher quality meal but don't want to eat in a restaurant.
Distancing Tables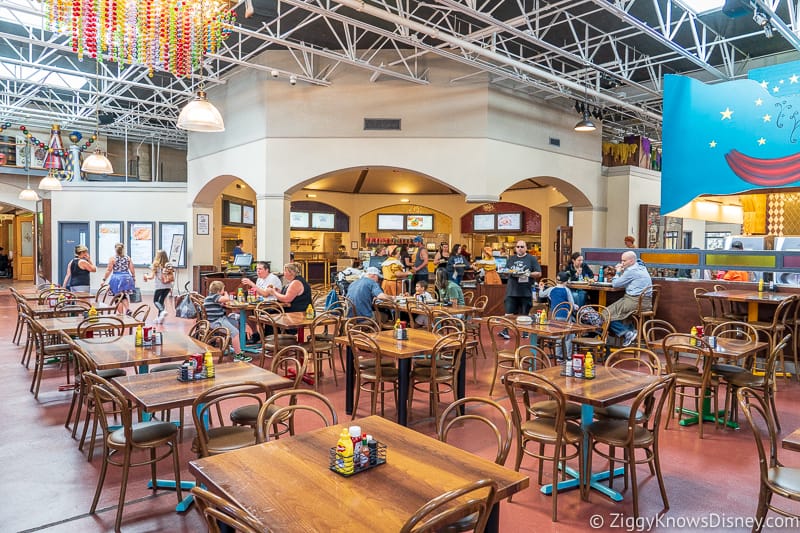 Just like the overall park attendance and ride capacities are lower than normal, so are the restaurant capacities. Tables are spaced out further from each other according to the CDC guidelines, making it impossible for Disney to fit as many people in each restaurant as they usually do.
When you approach the tables, you will see a card placed on each table that guests can't sit at, and ones they can sit at are left open. This is a good system that has worked so far.
We suggest eating at open-air tables whenever possible, though it can be difficult in the Florida heat in the Summer.
Reservations & Wait Times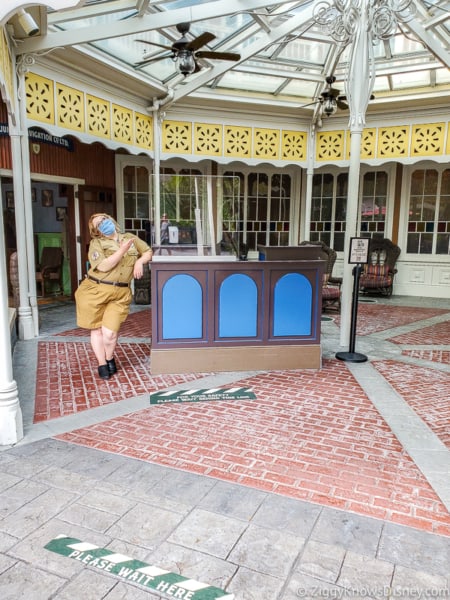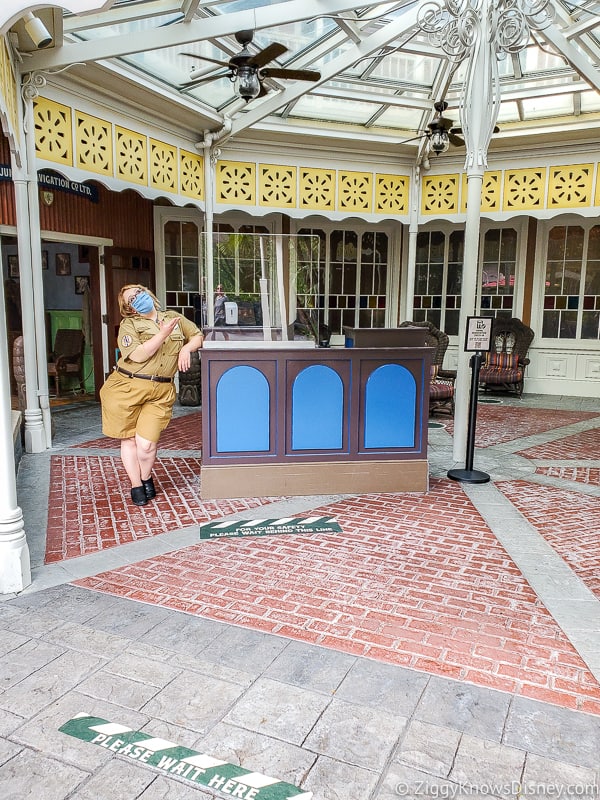 Right now, advanced dining reservations in Disney World are required for guests dining at sit-down restaurants. Reservations up to this point haven't been much harder to get despite a lower dining capacity at each restaurant.
As Disney slowly increases hotel and park capacity and as people start to travel more, we could see this becoming a problem. When that happens, expect to see longer wait times and a harder time making reservations.
Thankfully, Disney has come out with the Mobile Dine Waitlist which lets you see the stand-by wait times for each restaurant in case you don't already have a reservation.
Mobile Dine Check-In
Disney has just released a new app through My Disney Experience which lets guests skip the traditional check-in when arriving at a table service restaurant, and go straight to the table.
Just open Disney's Mobile Dine Check-In when you arrive at the restaurant and scan the QR code in the lobby. You will be notified through the app when you table is ready and which part of the restaurant it's located in.
For more info, read our post on the Mobile Dine Check-In and see how it works.
Buffets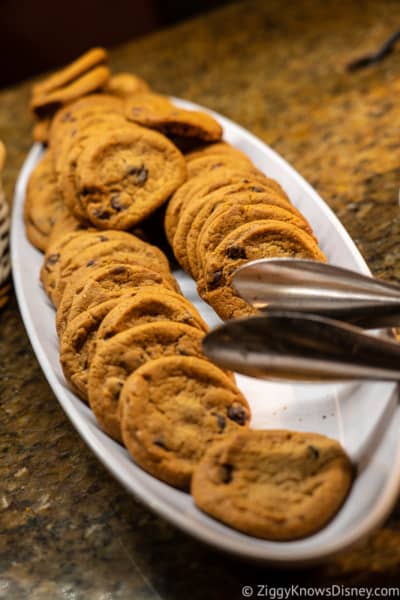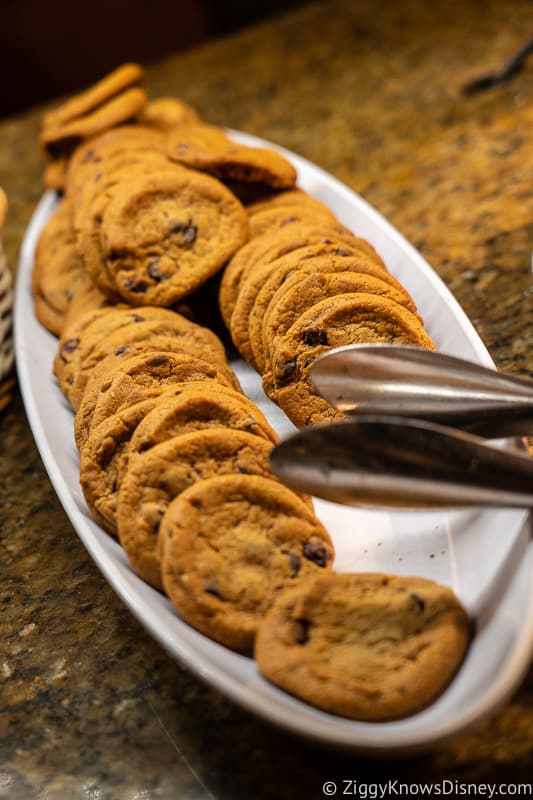 Don't get me wrong, we love getting unlimited plates of food at a Disney buffet as much as the next person, but that won't be happening in Disney World for a while.
Disney is temporarily eliminating the buffet-option from restaurants. Buffets are far from the most hygienic places and known germ factories. Instead, they are transforming buffets into family-style meals like at Ohana' for dinner. This has already happened at Chef Mickey's for example.
The only way I could see Disney reopening buffets anytime soon is if there was a Cast Member at each station serving the guests. They would have to keep it out of the reach from guests to make it work though. This way they could keep guests from coming too close to the food and potentially spreading germs.
Cashless Transactions
Using cash as a form of payment is being discouraged in Disney World with an emphasis on touchless payment forms like credit cards, debit cards, gift cards or mobile wallets like Apple Pay, Google Pay or Samsung Pay.
In this way the guest can simply swipe or scan their payment form without anything being touched by the cashier.
Character Meals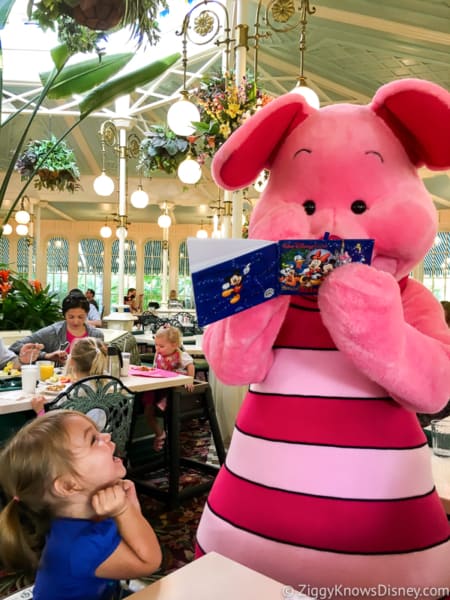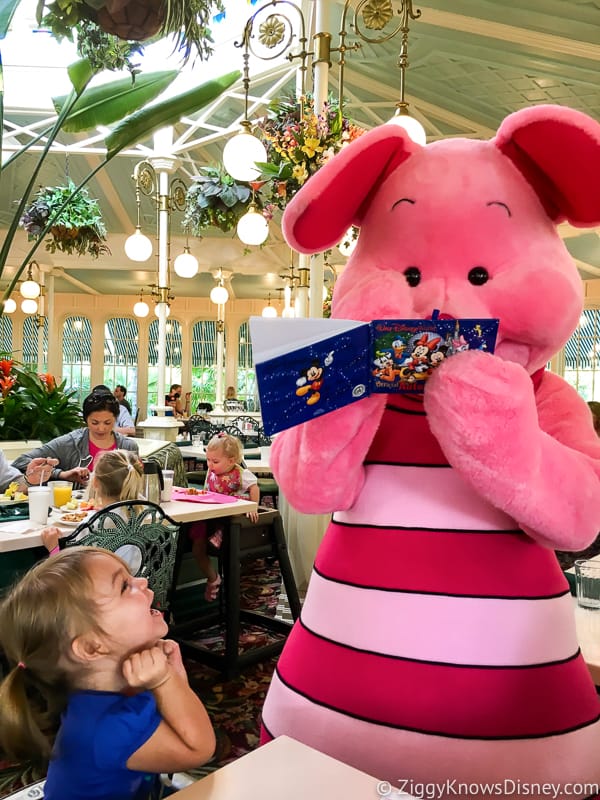 Character meals go hand-in-hand with buffets since many are one-in-the-same. Since there are not going to be any character meets, there also will not be any characters coming up to your table for a photo op.
The problem with character meals is that they don't allow guests to keep a safe distance from the Cast Members and hugging them means passing germs on to other guests doing the same.
There are only a few character meals that are running right in Disney World, such as: The Garden Grill, Hollywood & Vine and Breakfast at Topolino's. The characters are there, but they keep their distance from guests and wave to everyone. These restaurants are big enough and there is enough space for characters to put on a show but keep a safe distance at the same time.
For a full look at how the dining experience has changed in Disney World, read our post on Disney World Restaurants During Reopening Phase.
Other Experiences
Besides the traditional attractions and shows, there are some other experiences in Disney World that have to change or be closed for a while as part of these new safety measures. Anything that keeps guests too close to Cast Members or to each other is on the chopping block.
Bibbidi Bobbidi Boutique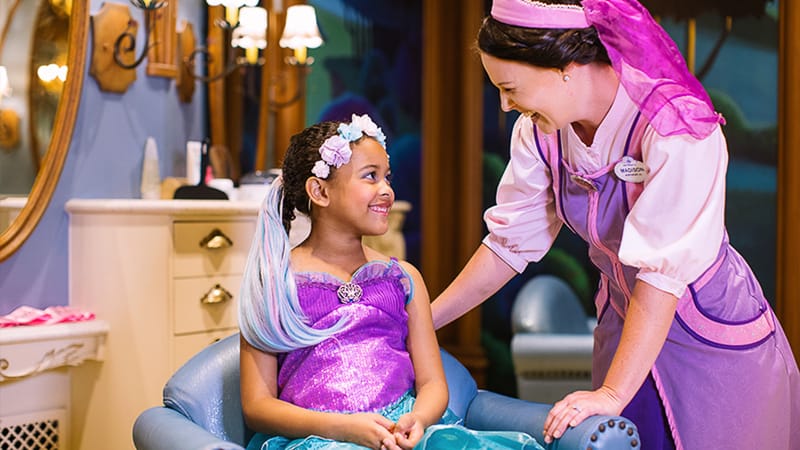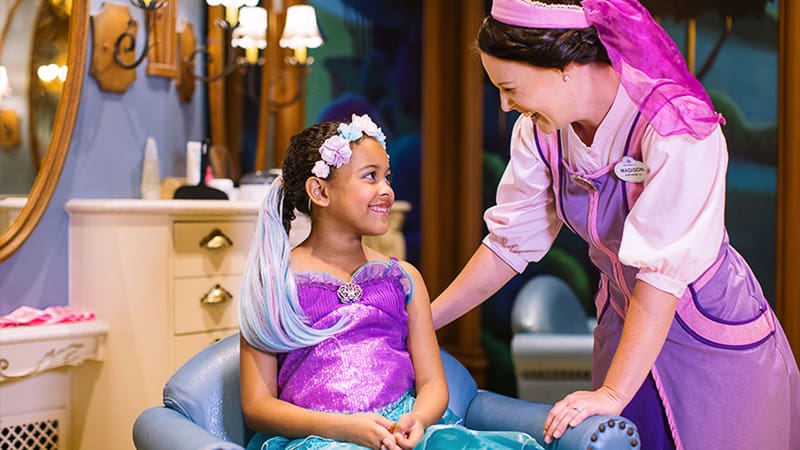 The Bibbidi Bobbidi Boutiques is a dream come true for your little princess, but a nightmare for distancing. Walt Disney World closed all these locations down very quickly and they will remain that way during the initial Disney World reopening.
The new health guidelines require guests to make as little contact as possible with Cast Members, but the Bibbidi Bobbidi Boutique certainly doesn't allow for that to happen. It will remain closed for the time-being.
Main Street Barber Shop
The Harmony Barber Shop on Main Street U.S.A is one of the coolest non-attraction experiences in the parks, but right now it is closed and will be for a while. It's true that many stylists and barbers are open across the country, but there is too much physical contact to make distancing possible here and Disney won't take the risk.
Savi's Workshop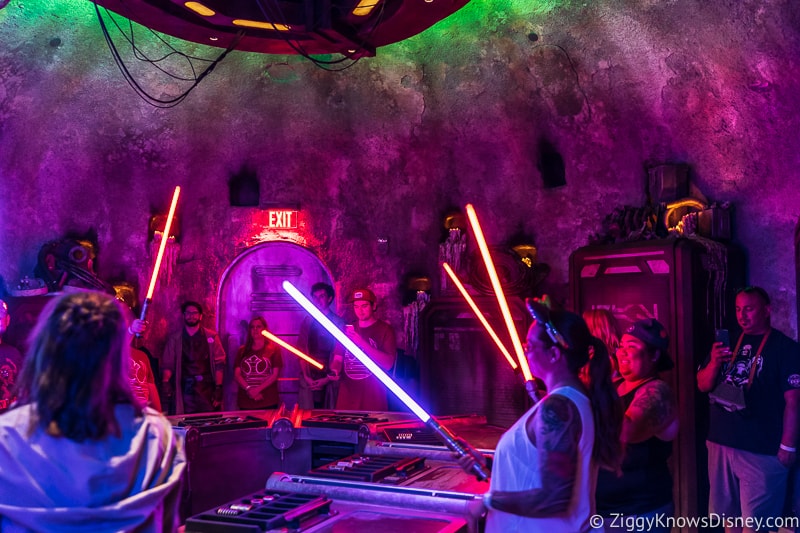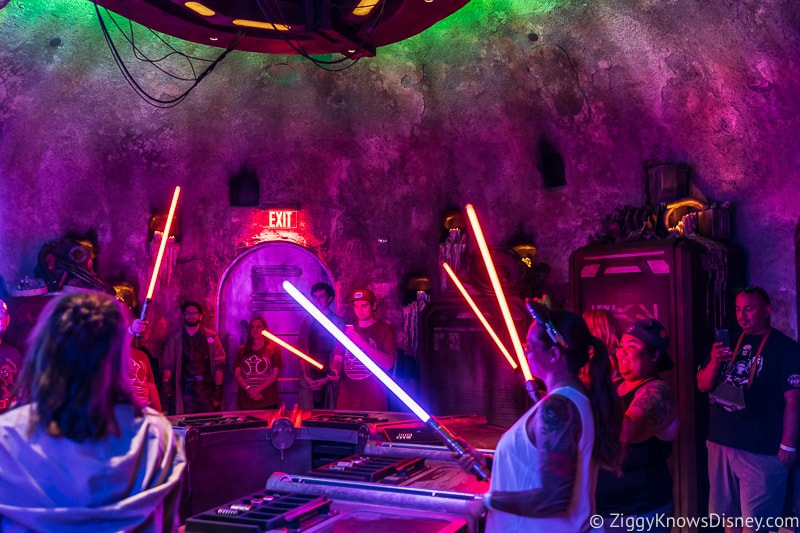 Savi's Workshop in Star Wars: Galaxy's Edge is a definite "Wow" moment for any Star Wars fan visiting Disney World, but it will probably have to change to stay open. Guests are gathered together in a small room around a table where they build their own lightsabers.
Savi's Workshop was closed for a while, but it's now reopened and letting guests build their own lightsabers once again.
The number of guests that can experience Savi's has been lowered to keep capacity down and allow guest distancing. The climax moment in the end when everyone lifts their lightsabers was more impactful before the changes, but it's still nice to have it open and is better than nothing.
Droid Depot
The Droid Depot is a similar situation and has guests shoulder-to-shoulder at building stations where they make their custom droids. Even so, the Droid Depot opened on July 15 when Hollywood Studios opened its doors.
Droid-building stations have been spaced out so guests can't get too close and plexiglass dividers have also been installed between them. Capacity has been limited and fewer guests are being let into the building at a time.
Tours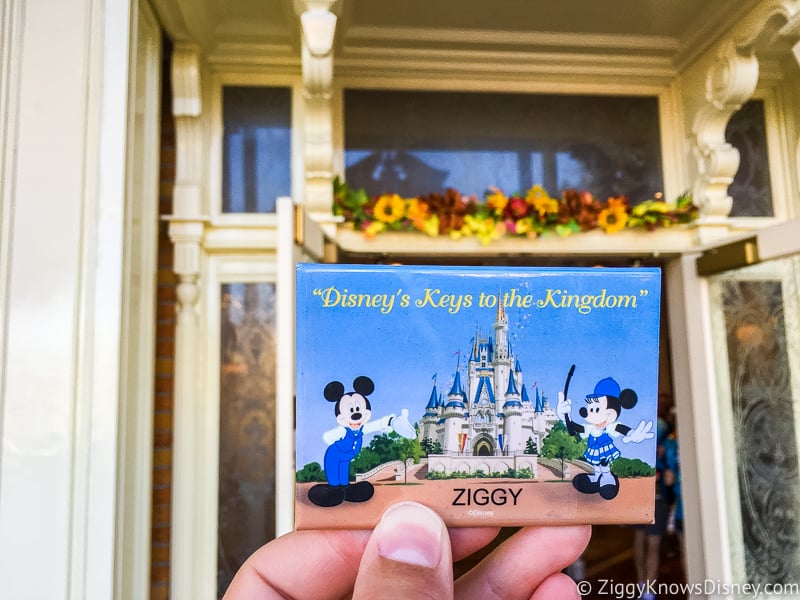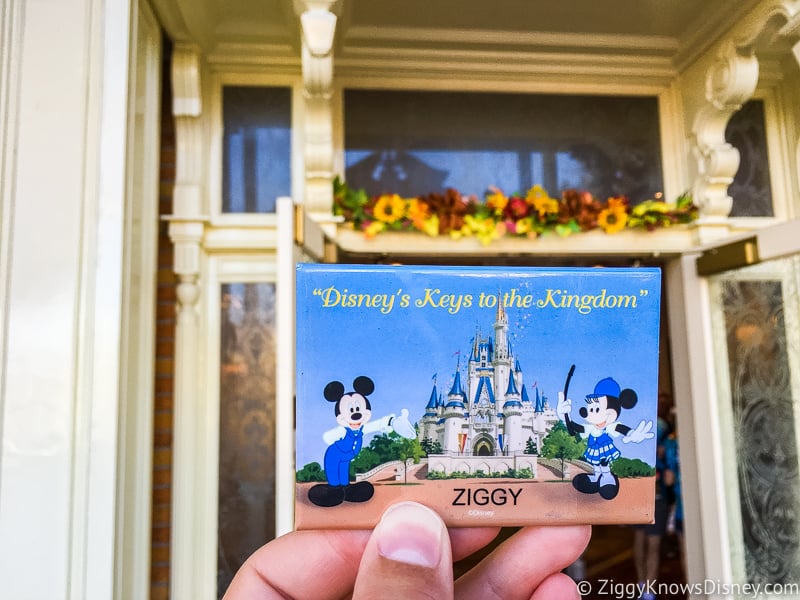 At this time all Tours in Walt Disney World have been canceled. Down the line, they might still be possible, but group sizes will likely be smaller.
Listening devices would need to be thoroughly sanitized before guests can use them and they will have have to keep a good distance between them.
Resort Hotel Changes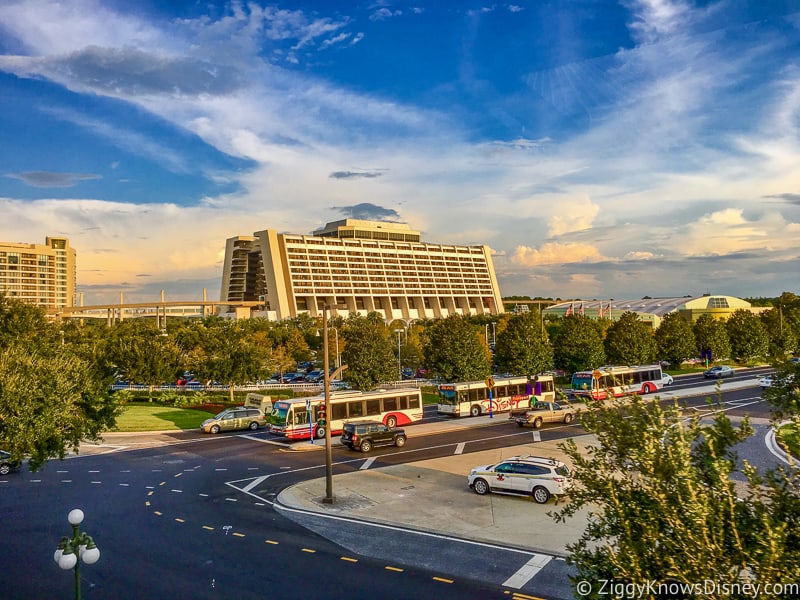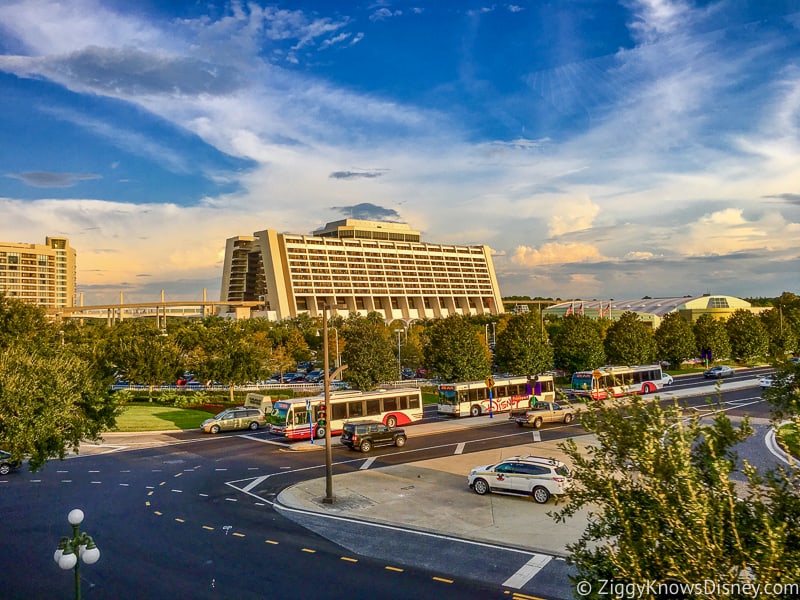 Once guests leave the parks, they will also find a myriad of changes and new safety guidelines to follow in the resort hotels. Resorts obviously have an even higher emphasis on cleaning and sanitization and "high traffic" areas will be cleaned on a regular basis.
Not all the Walt Disney World Resort hotels are opening right away since there won't be a need for all those rooms with lower overall attendance.
The resorts are opening in different phases and right now there are openings scheduled from now through Summer 2021, and some resorts are still without reopening dates.
Besides that, there are a few other resort-specific changes you should be aware of.
Online Check-In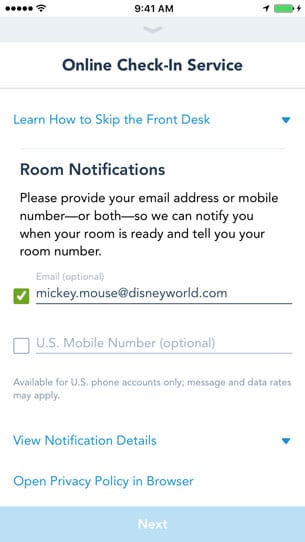 Avoiding guests assembling in the lobby of a hotel is a priority and because of that, Disney's Online Check-In service is highly encouraged. This is a service that lets you check into your room and even go there, without ever having to stop by the front desk.
Your room number and virtual key are sent to your mobile device and you can open it directly. Hotel lobbies will still remain open but will have fewer guests in them because of this change. We love this feature and think it's been a huge time saver when we've used it.
Pools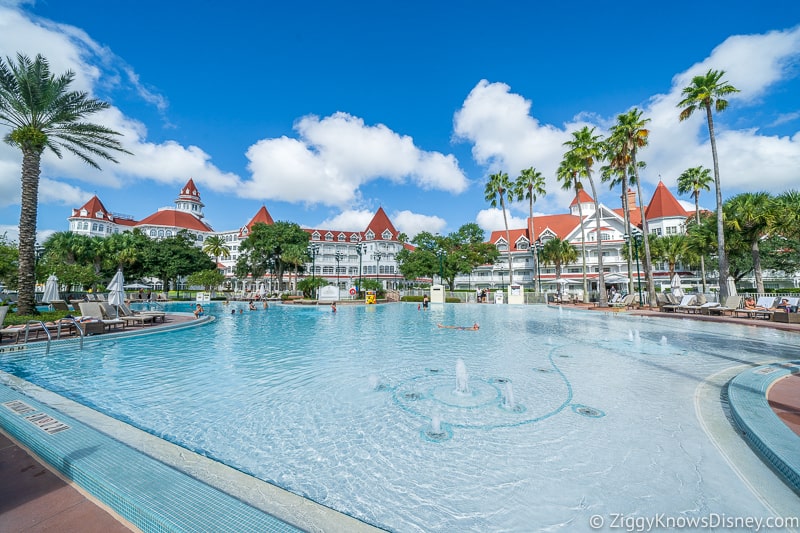 Guests visiting the resorts are still able to use the pools like normal. In fact, it's one of the only places you aren't required to wear a face covering.
You can't expect people to keep their faces covered and it would ruin disposable face masks. However, guests are required to wear face masks while outside the pool and in the vicinity.
So far, other restrictions like a limited number of people in the pool at one time have not been required, but we'll keep an eye on things and see if any other restrictions are added.
Housekeeping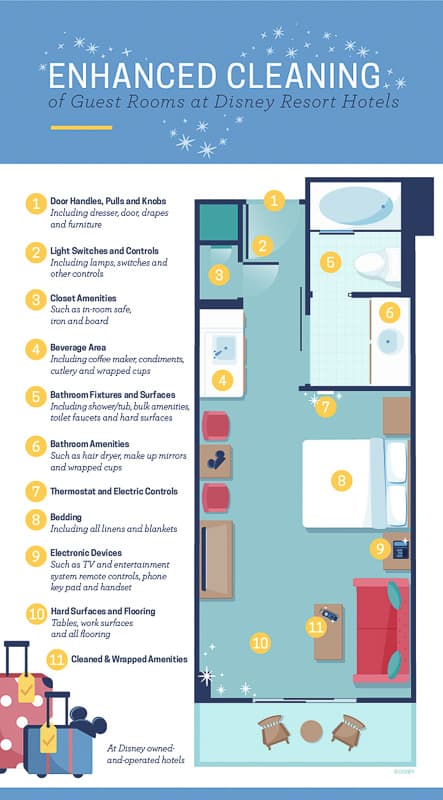 New housekeeping guidelines have also already been implemented by Disney to reduce exposure between the staff and guests.
All housekeeping members have received increased training on new cleaning measures and sanitization methods for each guest room. These include the best cleaning practices and how to clean around various amenities, luggage, etc.
All rooms will be thoroughly cleaned and sanitized before your arrival. Light cleaning will be offered every other day.
Before Your Arrival
High-touch areas, like TV remotes and door handles
Housekeeping tools will be cleaned between rooms
Floors, which will be steam cleaned and vacuumed between Guests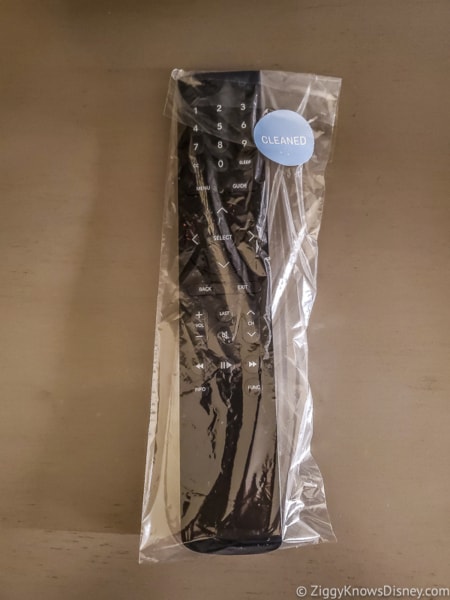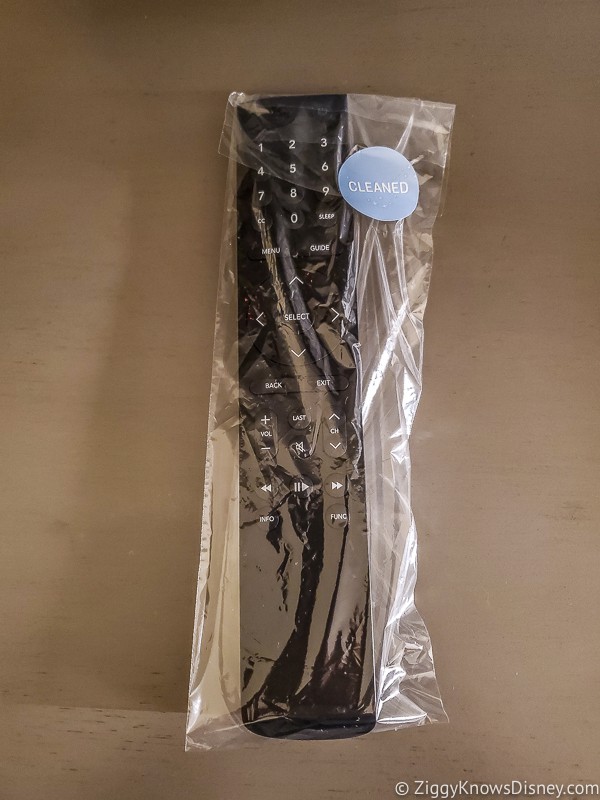 Cleaning During Your Stay Optional
DVC members will receive in-room cleaning on the 4th and 8th days of their stay.
Guests can choose to decline in-room cleaning during their stay if they desire.
In-room cleaning services during your stay will consist of:
Removal of trash and used towels
Replenishment of towels and amenities throughout the room and bathroom
Wiping and cleaning of the vanity and counter surfaces
Vacuuming if needed
Disney has made some improvements to the hotel rooms including:
Extra linens and towels wrapped in single-use packaging
Individually wrapped glassware
Double-cased pillows
Additional items that have been cleaned and wrapped in single-use packaging
Read more about how staying at a Disney World Resort Hotel during the reopening phase is going to be different.
Transportation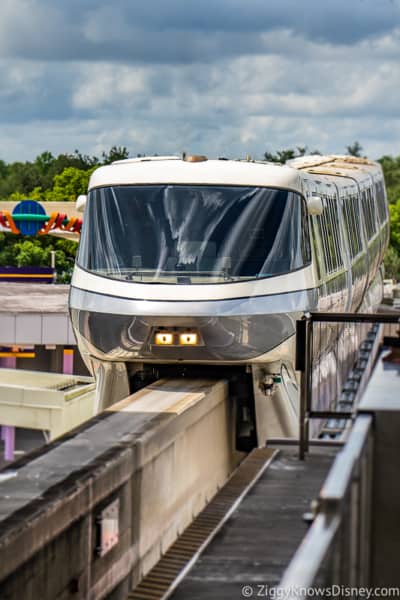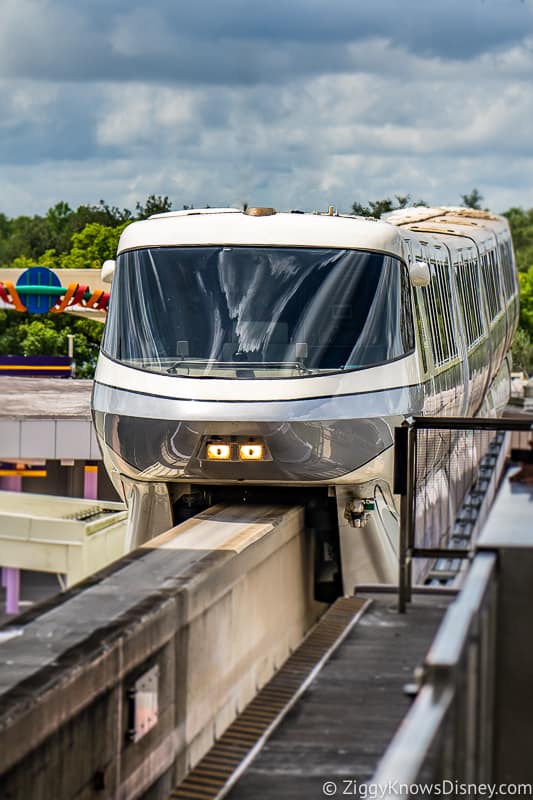 I know you've been crammed on a bus coming back from the theme parks with 80 other tired guests before, and have had to stand shoulder-to-shoulder until reaching your hotel. That cannot happen if Disney wants to put guest safety first.
There have been some big changes in order to keep them running with new guidelines for Disney World transportations like the Monorail, Buses, and the Disney Skyliner.
Just like in restaurants and on rides, expect to find some seats blocked off, forcing guests to keep distant. On the Disney Skyliner, only one traveling party is allowed per gondola car. On the monorail, each car has partitions installed separating the groups in each car.
There is temperature screening before guests get on some transportation systems, such as the monorail both at the Resort and the Ticket and Transportation Center going to the Magic Kingdom. This is done by AdvantHealth representatives, just like at the parks.
Check out our post on Disney World Transportation after reopening to see how these changes have affected the already slow Disney transportation systems.
Event Cancelation or Date Changes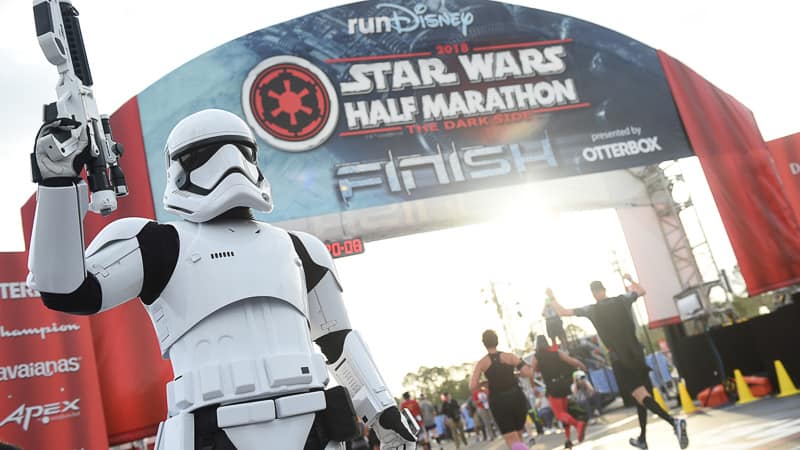 There are many large events held in Walt Disney World every year and many have either been canceled or highly modified in order to run. Some Disney World events that have been affected are:
runDisney Races
Epcot Festivals
Sporting Events
After Hours Events
One problem with events are the big crowds they draw. The runDisney races come to mind and likely will not be allowed due to the nature of people working out and then assembling near each other.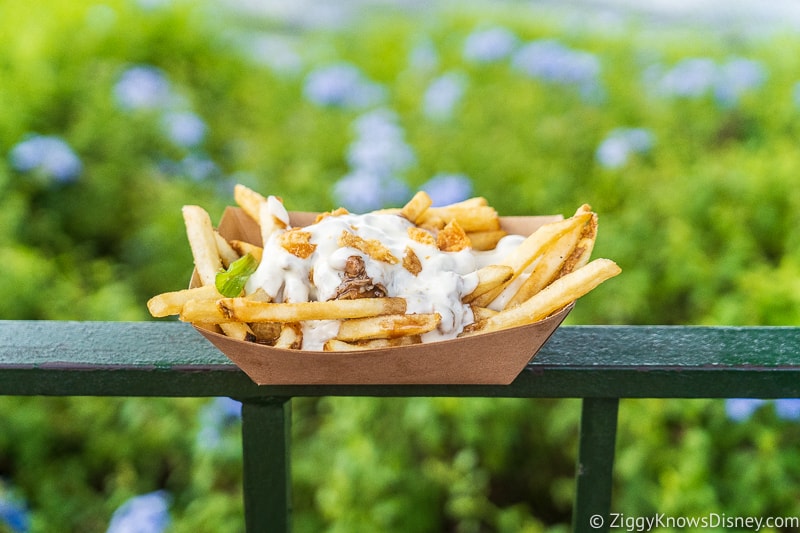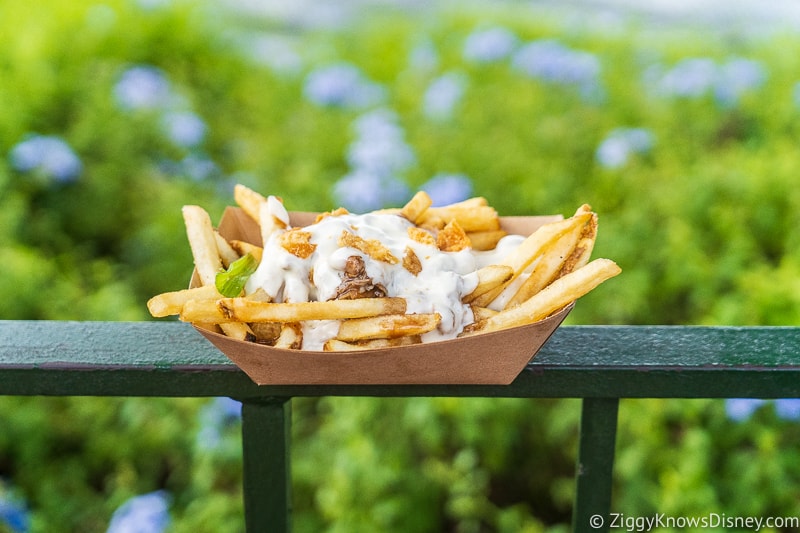 Disney has announced that the EPCOT Food and Wine Festival is still on, and it started earlier than ever this year, on July 15, right when EPCOT reopened.
One big change is you can't walk around with food or a drink in your hand and your mask off. You need to find a table or a stationary area away from people if you want to remove your mask.
The Flower and Garden Festival is back for 2021 and it will have similar restrictions as the Food and Wine Festival.
Hard-ticketed events will NOT be running during the reopening period. That includes Mickey's Not-So-Scary Halloween Party, Mickey's Very Merry Christmas Party, H2O Glow Nights, Disney After Hours and Disney Villains After Hours events, among others have all been canceled for 2020.
Besides just the safety reasons, with fewer guests, it just doesn't make sense from a profitability standpoint to keep the parks open for that late at night.
Festival of the Holidays ran in EPCOT this past November and December, and it was a reduced version, similar to the Food and Wine Festival.
The ESPN Wide World of Sports is off-limits to guests and instead is holding the NBA Playoffs and the rest of the MLS season. That means no cheerleading and dance competitions.
When Will Disney World Go Back to Normal?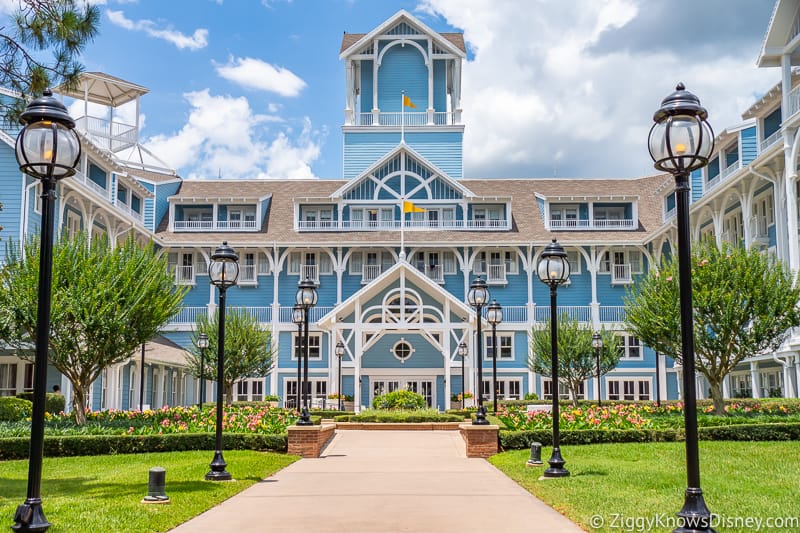 These are a lot of changes coming to Disney World all at once and it will take a while for guests to get used to them. I say "get used to them" because we don't know how long these extra safety measures are going to be in place and when things will return to normal.
It's quite clear at this point that most of these guidelines are going to stay in place for the rest of 2020, and well into 2021. Right now, for example, Disney is also planning on using the park reservation system well into 2021.
The majority of them will be necessary until a vaccine is found and life in general goes back to "normal." Until that happens, the Walt Disney World experience is going to be different from the one we are used to and love so much.
Bob Iger commented on all these changes in a recent interview with Barron's:
"I don't think we're ever going to see a return to business as usual in the sense that, I can't speak for all companies, but Disney will take this opportunity to look for ways to run our businesses more efficiently when we come back."
"One of the things that we're discussing already is that in order to return to some semblance of normal, people will have to feel comfortable that they're safe. Some of that could come in the form of a vaccine, ultimately. But in the absence of that it could come from basically more scrutiny, more restrictions."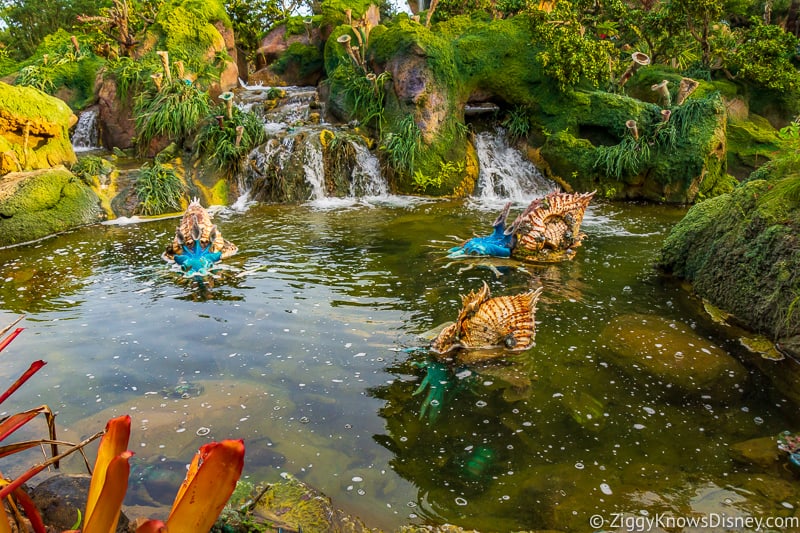 That's not to say that going to the Disney Parks isn't fun anymore. It still is fun, just different. Families can still have a good time in Disney World, they will just need to manage expectations.
My personal recommendation is that if you aren't a regular traveler to Walt Disney World, and will only be taking one trip in the foreseeable future, it is better to wait until all these restrictions pass and things are back to normal.
You don't want to spend thousands of dollars on a trip that will be completely different and severely restricting compared to how it normally would be.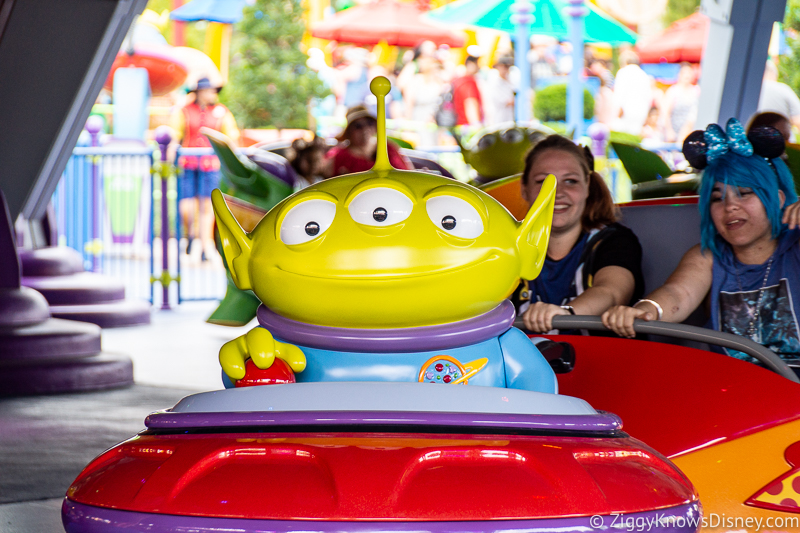 If on the other hand you are like us and are Disney World regulars, going to the parks might just be the stress-relief you need during this difficult time.
We'll be paying close attention to all the new guidelines and changes coming to Walt Disney World and updating you as things change. Stay tuned.
If you are stuck deciding when you are going to book your next trip to Disney World, we have a series of posts that might make your decision a bit easier:
Your Thoughts
I want to know what you think about the new guidelines and policy changes for Walt Disney World…
Which one do you think works the best?
What other changes would you like to see implemented?
Let us know in the comments section below!
If you enjoyed this article, as always I appreciate it if you'd share it with others via social media. I work hard at making this website into a useful resource for you and your family to plan your visit to the Disney Parks and I hope it can help you! Thanks 🙂