Dining in Walt Disney World is definitely one of our favorite activities when we are on vacation, but the entire experience is changing with the parks and resorts reopening. Even if you've been to Disney World 100 times, dining here now is going to be a whole lot different!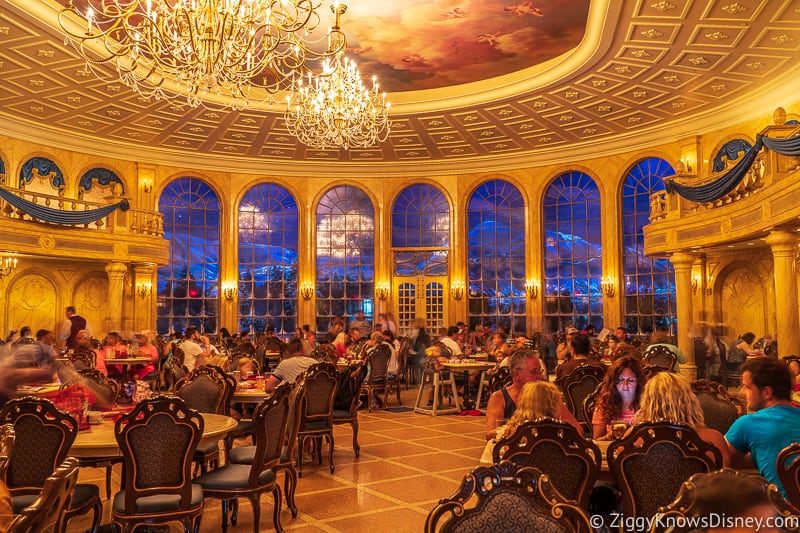 Knowing all the changes coming to the Disney World restaurants will be vital so you can enjoy dining in this reopening phase. Right now, just figuring out which restaurants are open would be a big help!
(Updated 1/14/22) – 3 more Disney World restaurants have just been announced to be coming back in January and February, as well as more changes to some of your favorite restaurants.
Read more about these in the NEWS section of this post…
In this post, we are going to answer all your questions about Disney World restaurants during the initial reopening phase. We'll cover all the new changes to the dining experience in general, including new safety measures for the restaurants that you will need to follow.
We'll also go over how all types of restaurants are changing in Disney World, from character dining to quick service to private dining. It's exciting to see all the new technology Disney is putting to good use to make these experiences possible right now.
Lots of the restaurants are going to be closed or have significantly reduced capacity during the reopening phase, we'll tell you all the Disney World restaurants currently open or when they are reopening.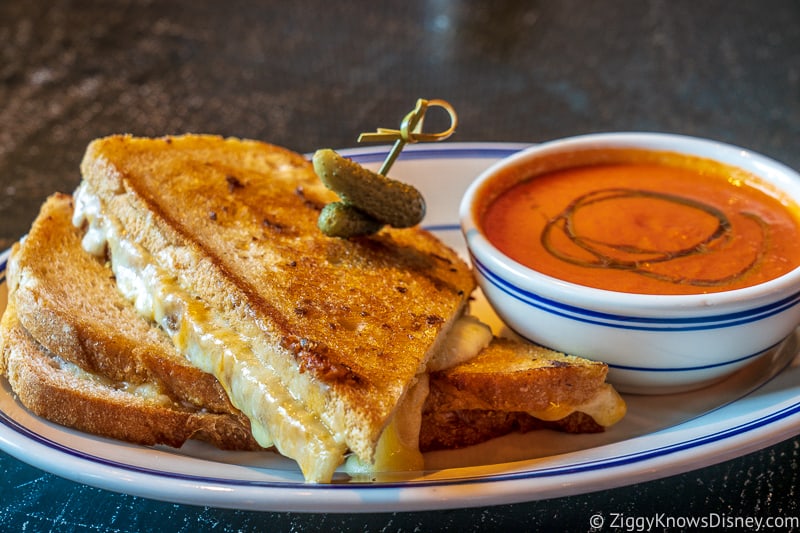 We're shocked at all the dining-related perks that will not be available for a while like the Disney Dining Plan and the Free Dining promotion. Never before have we seen Disney take actions so drastic.
Try to remember, Disney is implementing these new guidelines for dining in cooperation with the CDC and other health authorities. If we want Disney World restaurants to stay back up and running again, we are going to have to follow what they tell us to do.
Not only are the guidelines changing, but Disney is also suspending quite a few dining experiences and not all restaurants will be available right away. Even the ones that are open and the restaurants will be limited in guest capacity and some of the popular menu items and dining features might not be there.
Before we get started, make sure to read our Guide to Walt Disney World Reopening for the latest updates and a look at how the rest of the resort is going to be different.
Here are some other posts about the reopening you should read before your vacation:
If you want the Latest Updates on the Disney World Reopening, don't forget to sign up for our FREE Weekly E-Mail Newsletter. You can sign up here: Join our E-Mail Newsletter
(NEWS) 3 More Dining Experiences Reopening in Disney World
Since last year many of the restaurants in Walt Disney World have been closed, with some opening up one at a time. Now Disney has just released some news about 3 more restaurants and dining experiences in Disney World that are returning in January and February.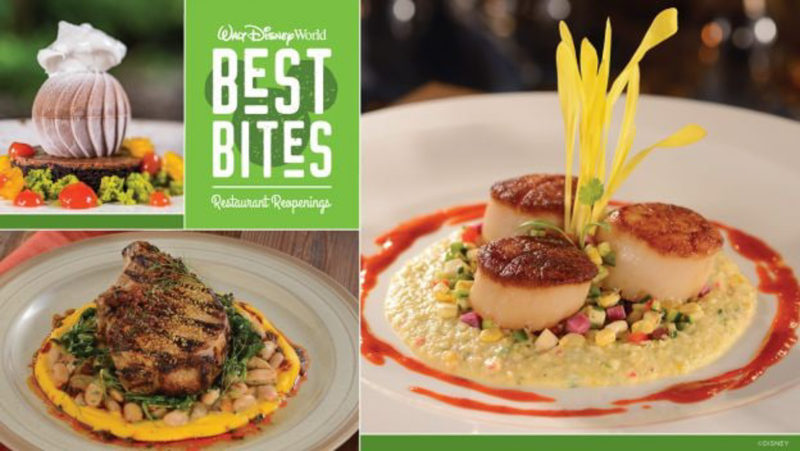 The 3 returning are:
Flying Fish – (Disney's Boardwalk Inn)
Jiko – (Disney's Animal Kingdom Lodge)
The Turf Club Bar and Grill – (Disney's Saratoga Springs Resort & Spa)
This means there are 3 table service restaurants coming back, two of which are some of our all-time favorite Disney restaurants! Each of them has some changes from before, and adjustments have been made to allow guests to enjoy them with the same normal experience.
There have also been some new changes to 2 other dining locations, Cape May Café and Ale & Compass Restaurant.
Flying Fish at Disney's Boardwalk Inn (Opening January 27, 2022)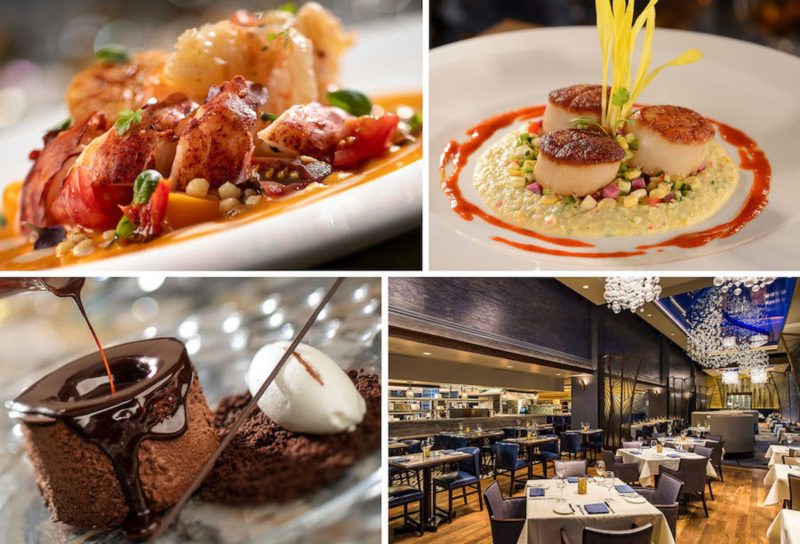 Flying Fish which is conveniently located on the promenade of Disney's Boardwalk is reopening on January 27, 2022. This is by far one of the best places for seafood at Disney World and its quality is second-to-none.
There are a ton of great entree choices like the Seafood Pearl Pasta which is full of shrimp, lobster, scallops, clams, and mussels. Another option from the sea is the Plancha-seared Scallops accompanied with savory grits, sweet corn, and Peppadew emulsion.
Finish your night at Flying Fish with dessert and enjoy the Cocoa Breach accompanied with delicious vanilla custard. It's perfect for any chocolate lover!
The Turf Club Bar & Grill at Disney's Saratoga Springs Resort & Spa (Opening February 3, 2022)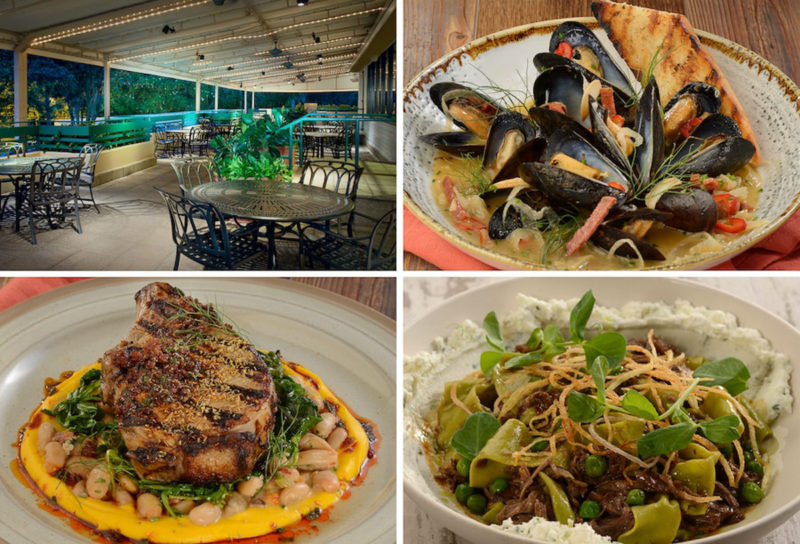 The Turf Club Bar and Grill, one of the most underrated dining experiences at Walt Disney World is coming back starting February 3 at Disney's Saratoga Springs Resort & Spa.
This restaurant serves delicious American dishes like the New York Cider-braised Mussels appetizer flavored with garlic, chorizo, fennel, Fresno chili, and apple cider topped with a grilled baguette.
The Grilled Pork Chop or Braised Lamb Tagliatelle are both excellent options for dinner. For dessert, enjoy a classic New York Cheesecake.
Jiko – The Cooking Place at Disney's Animal Kingdom Lodge (Reopening February 17, 2022)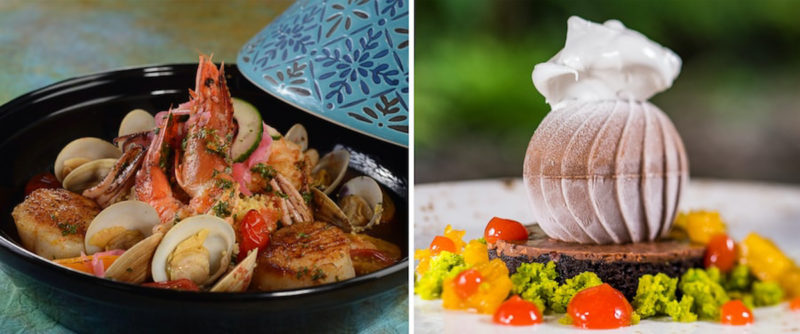 Jiko – The Cooking Place is returning to Disney's Animal Kingdom Lodge starting February 17. This is an incredible dining location and if you haven't been before, there is never a better time than now to give it a try!
Some returning items include the Seafood Tagine which is filled with prawns, scallops, squid, and Littleneck clams, and perfect seafood lovers!
For dessert make sure to try the Kilimanjaro made from decadent dark chocolate mousse, pistachio financier, pink peppercorn meringue, cacao nib crunch, and ras el hanout pineapples. It looks awesome and tastes even better dessert is not just gorgeous, but delicious too.
Advanced Dining Reservations for all 3 restaurants open up starting January 20, 2022. Reservations are hard to come by right now at Disney World so make them as quickly as you can.
Changes at Cape May Café and Ale & Compass Restaurant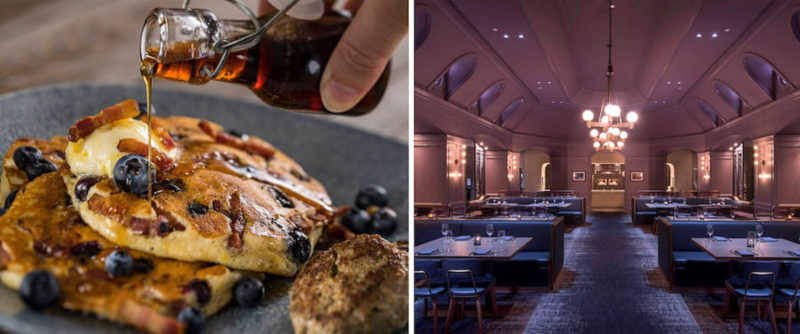 Over at Disney's Yacht Club, Ale & Compass Restaurant is making some changes to breakfast starting January 31. Some exciting breakfast options are returning such as the Blueberry Bacon Pancakes.
You can also order the tasty buffet filled with additions to your entrée, including pastries, fresh fruit, yogurt parfaits, overnight oats, and house-made cheddar biscuits with country gravy.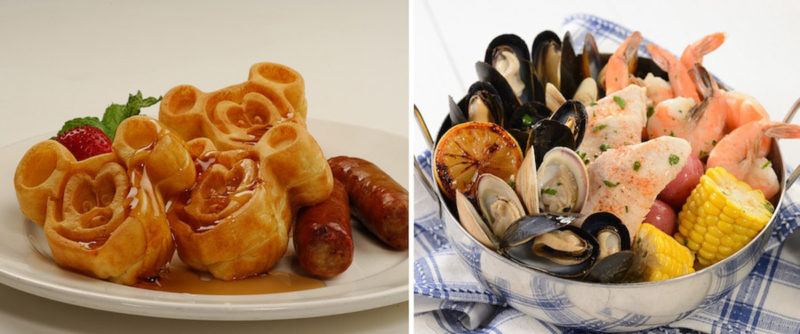 Starting on February 15 at Cape May Café over at Disney's Beach Club Resort, the all-you-can-eat buffets for both breakfast and dinner are coming back!
At breakfast look to eat some of the signature items like the pull-apart bread with vanilla sauce, beef hash, and an omelet station. And don't forget the Mickey and Minnie waffles!
At dinner, you will find options like cornbread, seasonal harvest salad, seafood boil, and a daily carving station, just to name a few. The snow crab legs are back too, as well as a whole lobster, but they will be an upcharge and purchased by the pound.
We are disappointed to see the crab legs not included with the normal buffet as it appears to be another one of Disney's cost-cutting measures to guests.
We are excited to see these restaurants making a return as they are some of the only remaining signature dining restaurants yet to open. We are still missing Victoria & Albert's, as well as Takumi Tei, so we'll keep an eye out for those hopefully soon.
(NEWS) Buffets Back at Walt Disney World
All-you-can-eat buffets have been closed at Walt Disney World since the parks reopened in July 2020. Now Disney has announced that they are back as 3 buffet-style restaurants are returning.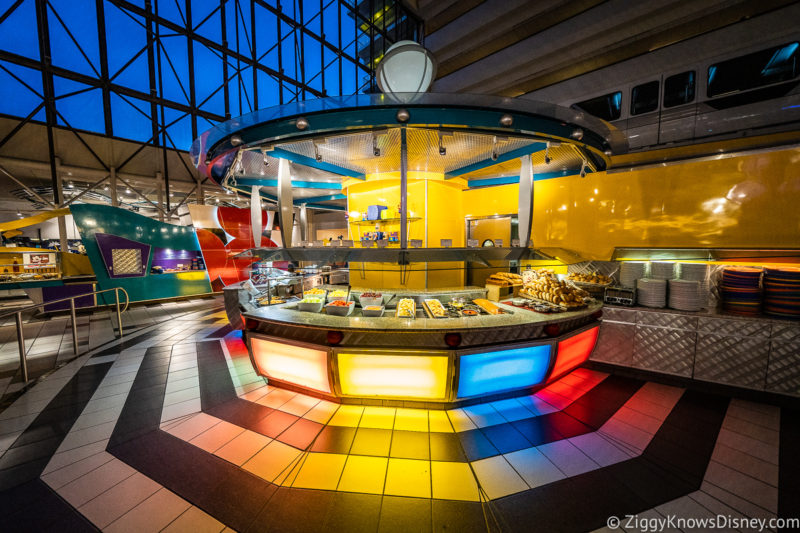 Here is the list of buffets returning to Walt Disney World so far:
Biergarten – (August 29)
Boma – (Now Open)
Crystal Palace – (September 12)
All of these restaurants will be restored to their full buffet glory just like before the closures in 2020.
Many of the restaurants that usually serve guests buffet-style were transformed into family-style restaurants with large, shareable portions of food being brought to each table instead of guests going to the buffet and serving themselves.
Buffets are extremely popular with Disney World visitors as they offer the best bang-for-your-buck over traditional sit-down restaurants. While there have been some complaints about going back to buffets, the majority of guests are happy with this change as things feel like they are getting back to normal once again.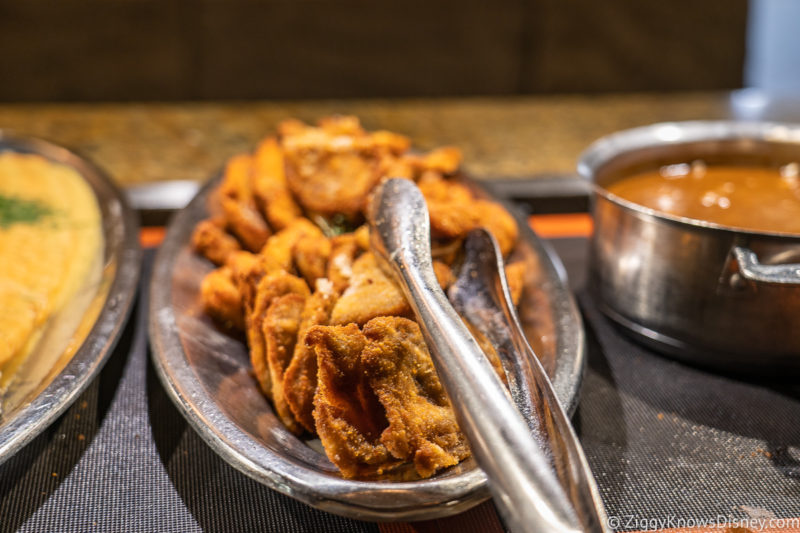 Our feeling is that this is a good move for guests. It's been scientifically proven that indoor dining poses a bigger threat to the current health crisis as airborne transmission rates are significantly higher than from surfaces. That means if Disney is ok with doing indoor dining, there technically shouldn't be a reason they can't do buffets.
Guests will feel like they are getting more value for their money, and it gives them more options for dining during their visit. For guests who are not ok with buffet dining at this time, the option is simple…don't go. Guests who feel uncomfortable can just continue eating at traditional quick service or table service restaurants with no harm done.
We'll keep you updated as more info comes out. Stay tuned for more buffets returning to Walt Disney World soon!
What to Know Before You Go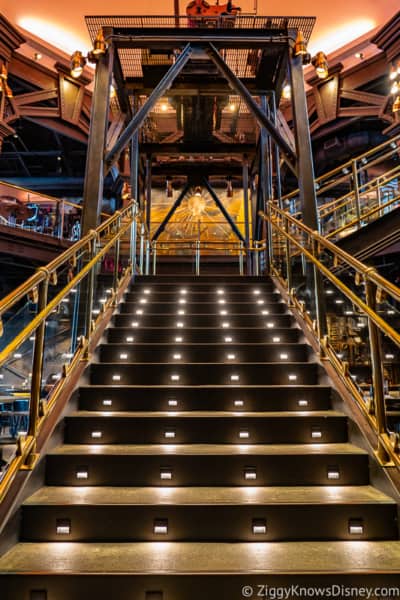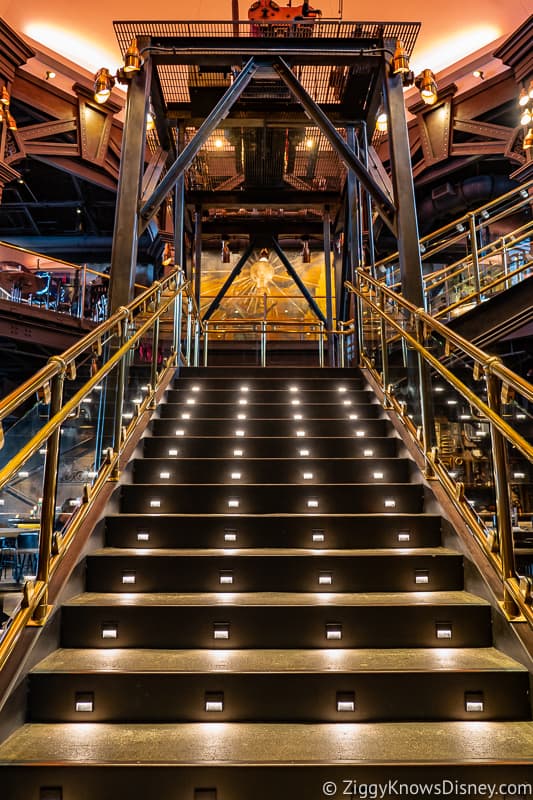 While there are a ton of things we are going to go over in this post, here are the most important things to know about how dining and Disney World restaurants are changing during the reopening phase.
Safety Guidelines in Place – New safety requirements for guests are being included in all Disney World restaurants. These include increased cleaning and sanitation, face masks, contactless menus, and more.
Using New Technology – In order to help with safety, Disney is using new technology in its restaurants including contactless menus, Mobile Ordering, Mobile Dine Check-In, and cashless payment.
Limited Dining Offerings – Not all restaurants will be open during the Disney World reopening phase. Restaurants will also have limited capacity with fewer reservations available.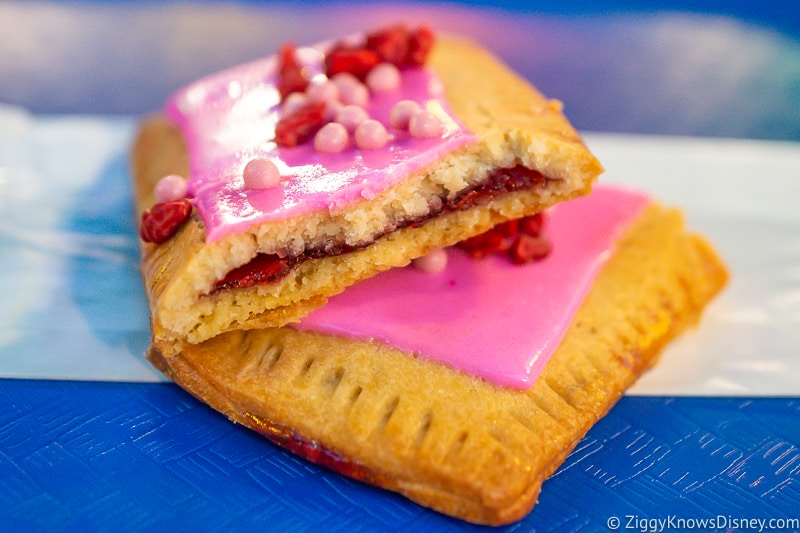 Limited Experiences – Are you a big fan of character meals and dinner shows? Those are not going to be running during the reopening (for the most part). Other experiences like private and in-room dining are also being shelved.
Reservations Changed – All previous Disney World dining reservations made before May have been canceled and guests have to re-book all their restaurants for upcoming trips. New dining reservations are now available to all guests. Read more about dining reservations below.
Big Changes to Disney World Restaurants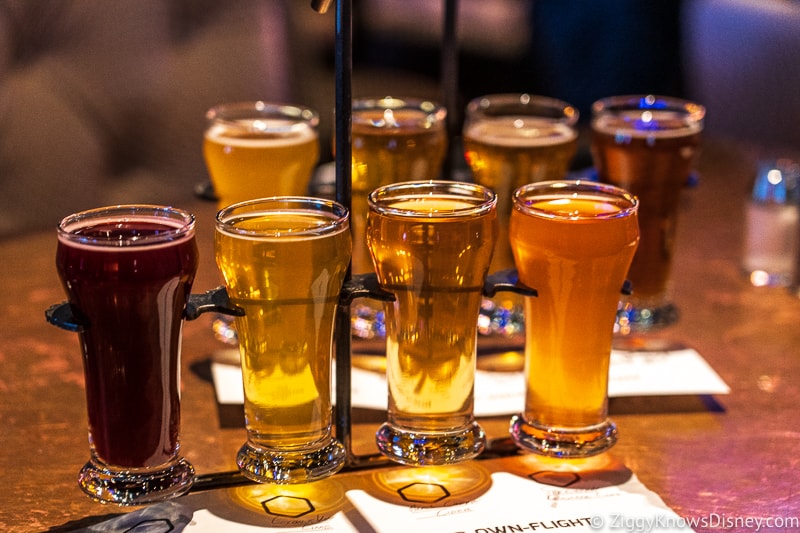 Let's break down some of the biggest changes to dining in Disney World you need to know about. These include reservations, decrease restaurant capacity and eliminating popular add-ons like the Disney Dining Plan.
Lower Capacity
Obviously, to comply with guest distancing, Disney could not keep normal restaurant capacity as it was before. Tables have to be spaced out a minimum of 6 feet from each other to give dining guests enough room.
All this results in fewer guests being able to dine in a given restaurant at one time. This at times has lead to reservations being more difficult to get. With distancing requirements relaxing in recent weeks we're hoping that brings more capacity back to the restaurants again.
Reservations Needed
It was already important to make reservations for table service restaurants in Walt Disney World before the reopening period, and it has become even more important now.
Limited capacity and helping Disney understand how to staff the restaurants means making Disney Advanced Dining Reservations is now more important than ever and you won't get to make as many decisions at the last minute.
In-Park Dining Reservations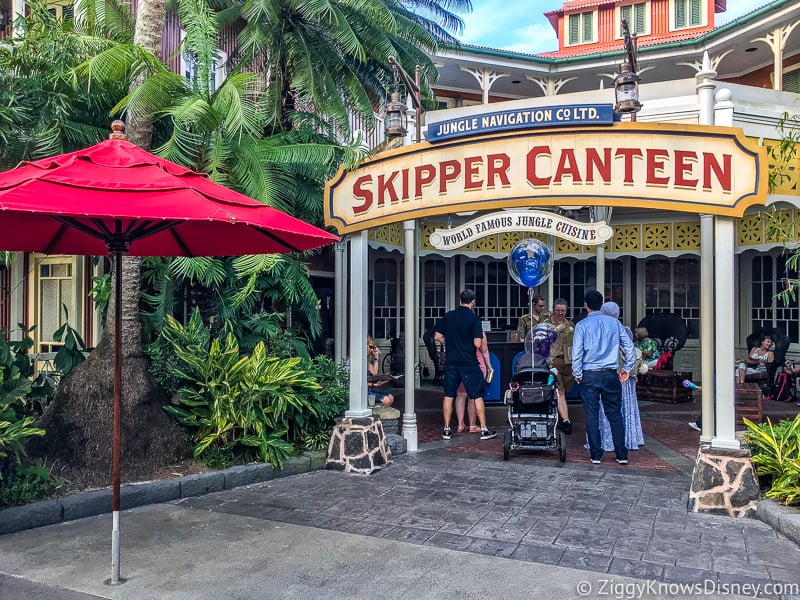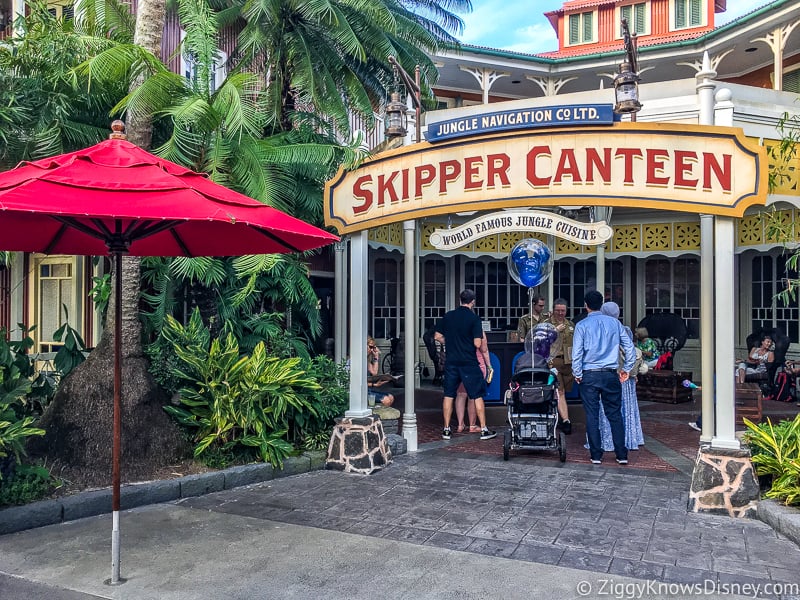 Because of Disney's new park reservation system, this creates some new problems for dining at Disney World restaurants. If you want to eat at one of the table service restaurants in the theme parks, you will need a reservation, but a reservation to a restaurant doesn't mean you automatically get access to the theme parks.
WHAT?? How does that work?
Entrance to the Disney theme parks will only be given to guests with a theme park reservation. Having only a dining reservation at a restaurant there will not get you in. You need both types.
That means booking your theme parks is going to be first priority for each day, and then from there, you can decide which restaurants you want to eat at.
Disney Dining Plan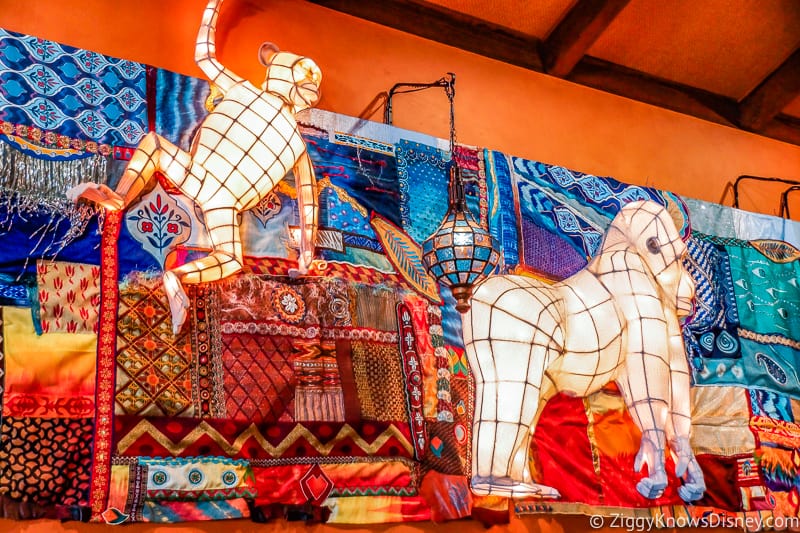 For the foreseeable future, the popular Disney Dining Plan has been suspended. This came as a surprise since so many guests use the pre-paid dining plan when going to Disney World.
The decision to get rid of the dining plan is a consequence of limiting capacity in the restaurants and in the parks. Disney cannot guarantee guests will be able to use up all their purchased dining points if some restaurants are closed while others will be full. For that reason, they decided to temporarily suspend the meal plans.
All guests who purchased the Disney Dining Plan for upcoming trips are getting refunded. Disney has confirmed that the Disney Dining Plan is coming back, but it appears that it won't be until later in 2022.
Free Dining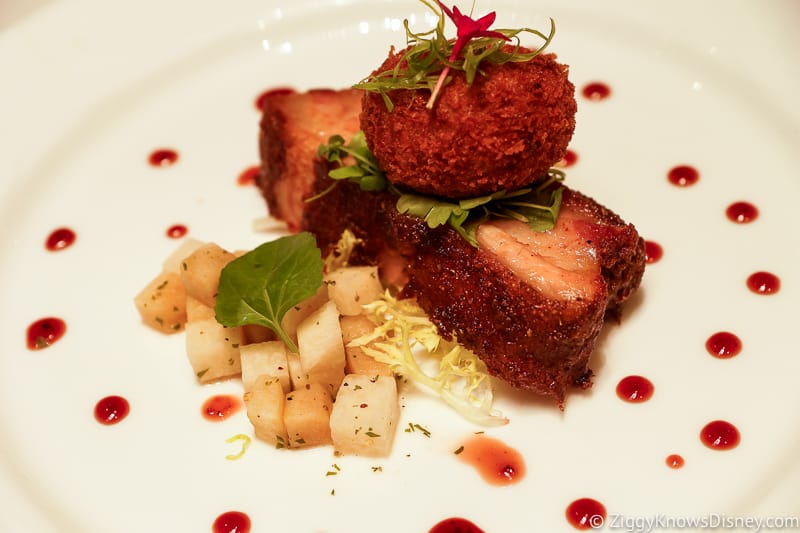 Disney's extremely popular Free Dining promotion has also been suspended until further notice. Free Dining is essentially the same thing as the Disney Dining Plan, only it's worked into the price of your room and you aren't paying anything additional to add it on to your room.
So without the Disney Dining Plan running, Free Dining can't happen either. No word yet on when it's coming back, but rumors are that it too won't be back until late 2022 at the earliest.
Even though there are a lot of upset Disney fans because of this move, there are other ways of saving money at Disney World and oftentimes waiting for a room only discount saves even more than Free Dining does.
Menus May Vary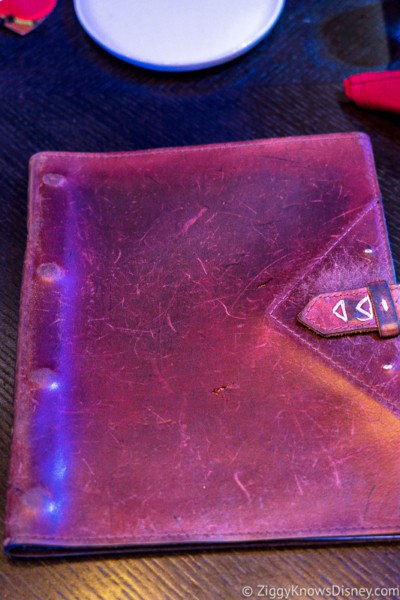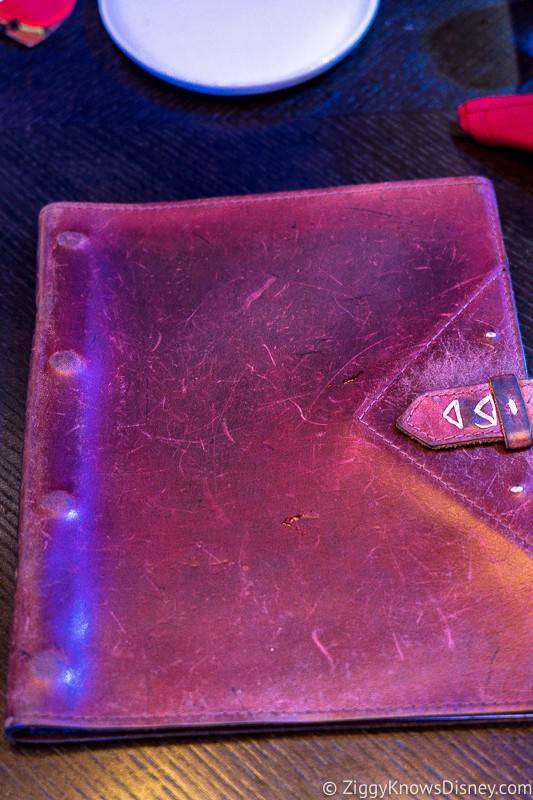 As a result of having fewer people, it's natural that menus don't have to be quite as big as they normally are. During the opening period, Disney has warned that menus may vary from normal. There may be a reduced number of options with some regular choices missing from the list.
If you are hoping to eat your favorite dish when eating at a given restaurant, prepare for the possibility that it might not be there.
We hope this isn't widespread because many restaurants in Disney World have dishes they are well-known for, and we come back time and time again for.
Safety Guidelines for Dining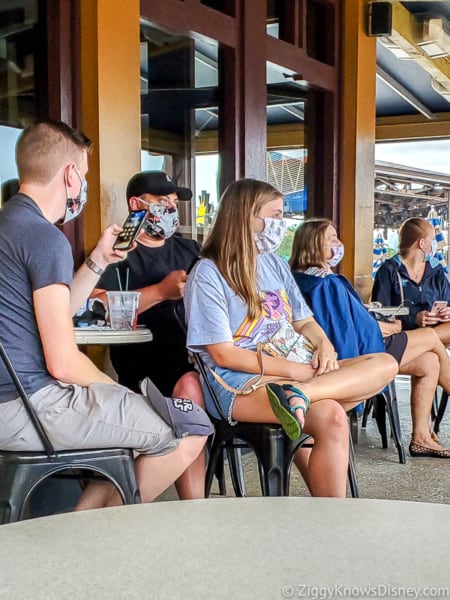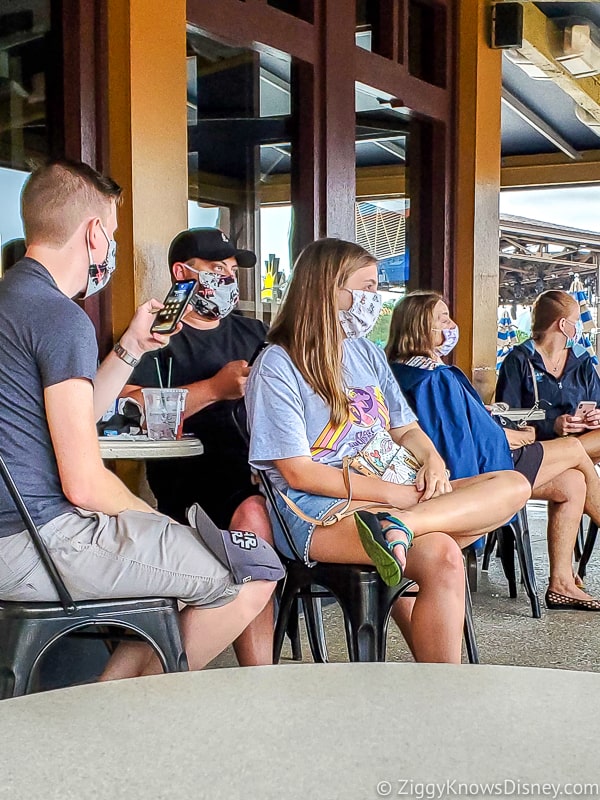 Besides organizational changes to the Disney World restaurants, Disney has implemented new safety measures that are put in place to protect both guests and Cast Members. Get familiar with these, and the other guidelines for the theme parks as you'll need to follow them on your trip.
Face Masks
It's true that face masks are required throughout The Walt Disney World Resort, this includes in restaurants…to a degree. In some places in restaurants face coverings are required and in others no.
To further confuse the matter, Disney has recently updated its face mask policy throughout Walt Disney World and both vaccinated and unvaccinated guests ARE required to wear a face covering in all indoor areas, including restaurants.
Where they ARE Required – You'll need to wear a face mask when you arrive at a restaurant, during the check-in procedure, visiting the restroom, and anytime you get up from your table and walk around.
Where they are NOT Required – When you are at your table eating or drinking, face masks are not required.
Restaurant staff including waiters and chefs will always be wearing a face covering so as to not contaminate the food or guests.
To learn more, read our Guide to Face Masks at Disney World.
Cleaning/Sanitization
Disney is increasing the cleaning throughout the resort, restaurants included. All areas that are considered "high traffic" will get extra cleaning and sanitization including: tables, chairs, benches, doors, handles, restrooms, buttons, dining pagers, etc.
Expect to see sparkling clean tables like you've never seen before!
Self-Service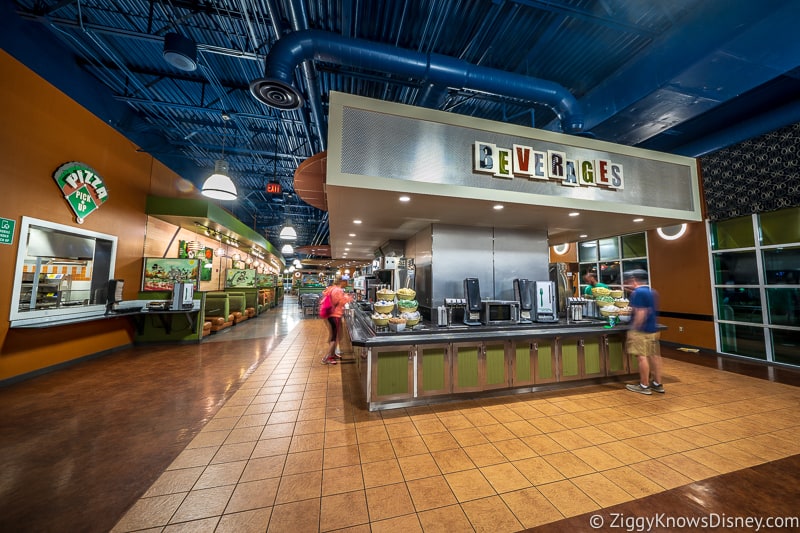 Anywhere in a Disney World dining location where you would normally serve yourself, a Disney Cast Member will be there to serve you instead. This keeps guests from touching too many things and potentially contaminating them for others.
This includes self-serve drinking fountains where a Cast Member will fill your drink for you. This will also be valid if and when buffets come back to Disney World.
Temperature Screening
Temperature screening was required at Walt Disney World for the first year or so of the reopening phase. Now they have discontinued this and temperature screenings are non longer set up.
Dining Experience Types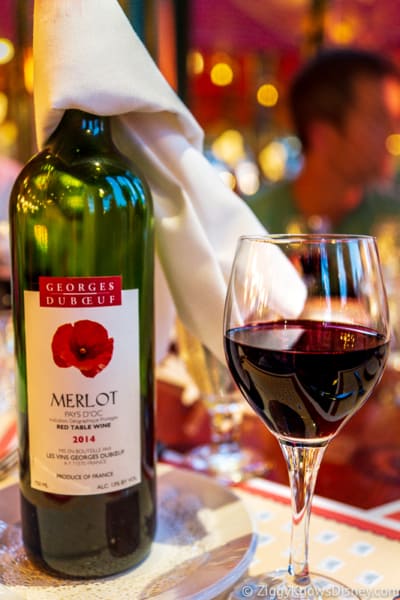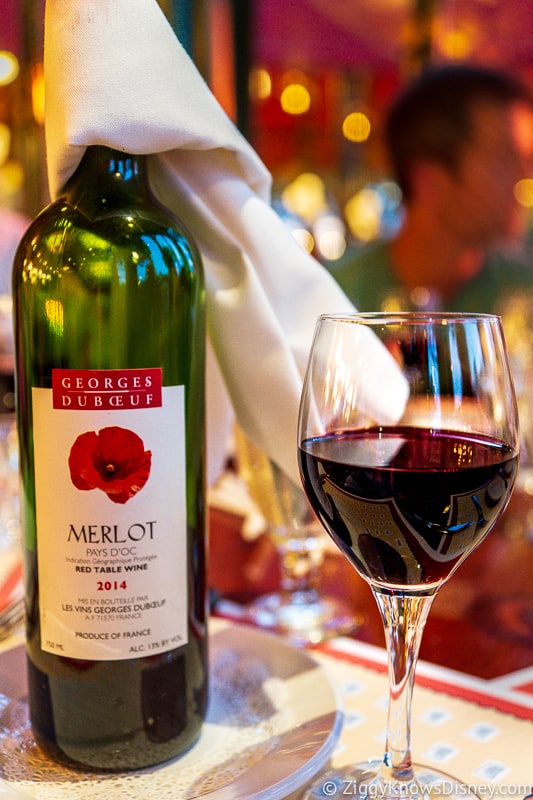 We know not all restaurants are reopening right away in Disney World, but there are also restrictions on full categories and types of dining experiences too. Here is the rundown:
Table Service Dining
Table Service restaurants are reopening but not all of them. The majority of restaurants opening first are Non-Signature restaurants, and for the most part limited to one per resort. If you are looking for a super elegant meal, you aren't going to find one for the time being.

The ones that are open will have limited seating and fewer tables than normal to allow for spacing between guests.
Quick Service Dining
From what we have seen so far, the great majority of quick service restaurants have reopened reopening during the initial phase. Capacity is limited here too and guests encouraged to use the Mobile Ordering system.
Bars and Lounges
The lounges and bars at Disney World ran into a speed bump at the beginning of the reopening phase but they are back to normal now and serving guests.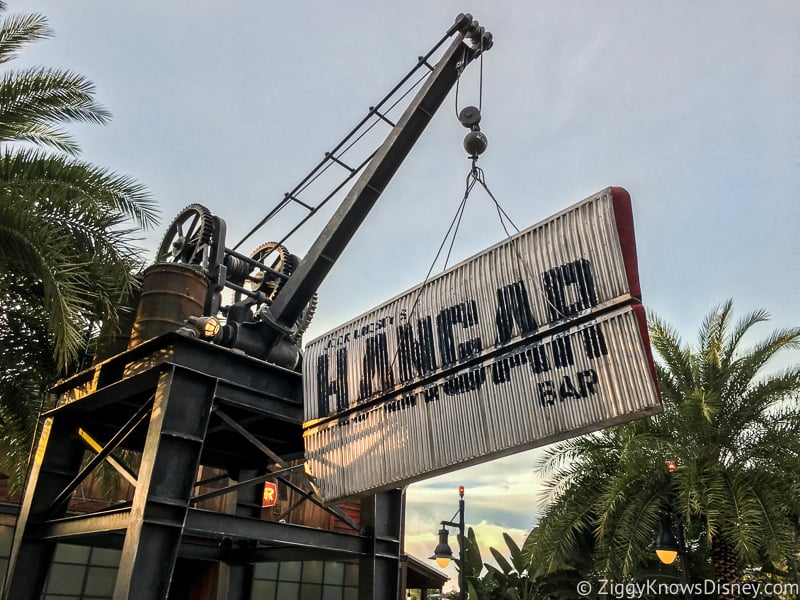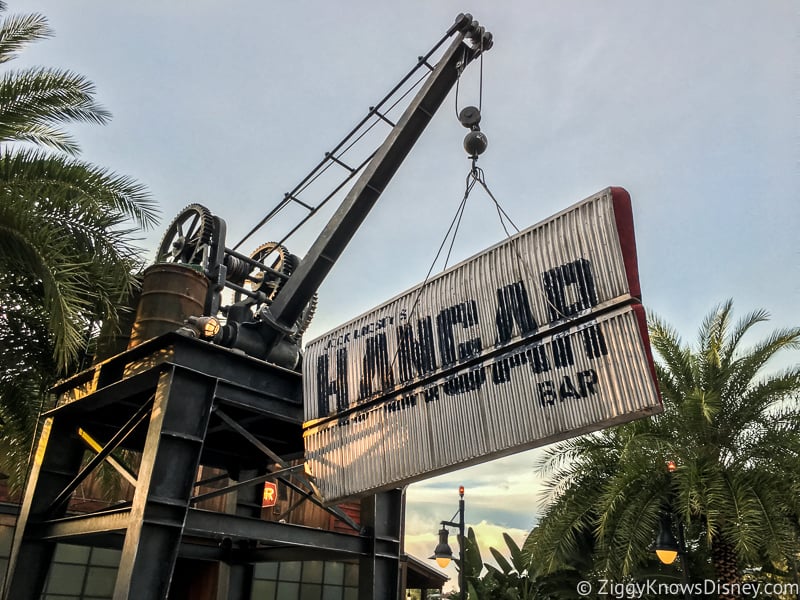 Various bars such as Jock Lindsey's Hanger Bar, Dockside Margaritas and other are now reopened and serving alcohol.
The most popular bar in Walt Disney World, Oga's Cantina in Star Wars: Galaxy's Edge also went back and forth between open and closed at times but it is also open once again.
Character Dining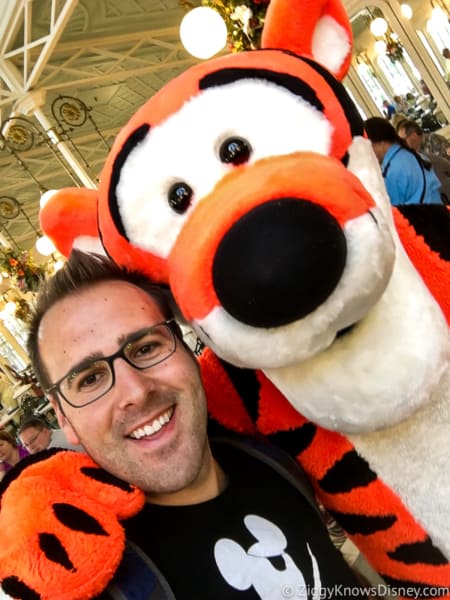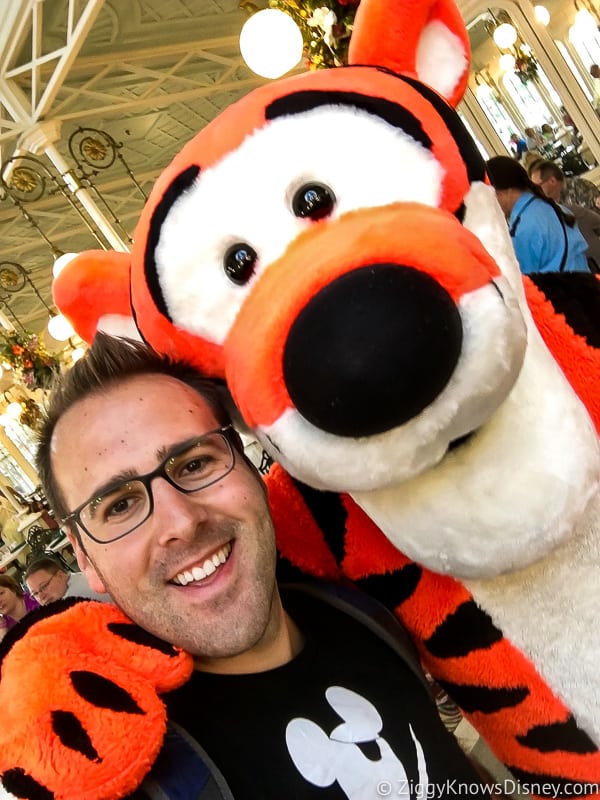 So far Disney is temporarily suspending character dining in Walt Disney World, at least the way it usually runs. One of the best parts of a character meal is when they come around and take pictures with you at your table, but because of the guest distancing policy, this is not currently possible.

There are a few character dining meals that are running during the first phase of the reopening. Some of them include:
Chef Mickey's – Disney's Contemporary Resort
Cinderella's Royal Table – Disney's Magic Kingdom
Hollywood & Vine – Disney's Hollywood Studios
Garden Grill – The Land Pavilion, EPCOT
Storybook Dining at Artist's Point – Disney's Wilderness Lodge
Topolino's Character Breakfast – Disney's Riviera Resort
These character meals are modified experiences where the characters pass by but don't hug, sign autographs or take pictures with the guests. The spaces are large enough where the characters will be able to walk by and greet guests from a distance.

No word yet when the character dining meals will get back to normal.
Dinner Shows
Dinner shows like the Hoop-Dee-Doo Revue and Spirit of Aloha are not running at this time. Our guess is that they are a higher cost than normal restaurants and require full attendance to turn a profit. It doesn't make a ton of sense to reopen dinner shows until they can fit more people.
Buffets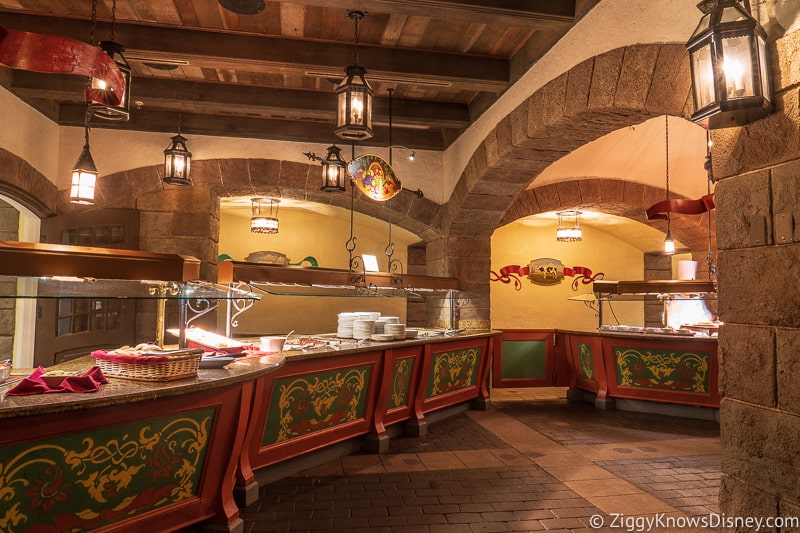 For over a year since the Walt Disney World parks reopened, buffet restaurants were temporarily suspended. That has now changed and buffets are back at Disney World!
During the reopening phase restaurants that were normally buffet-style were transitioned into family-style restaurants similar to Ohana'.
This change was recently reversed and we are now seeing buffets come back with 3 of them announced so far.
Buffets currently operating in Walt Disney World include:
Biergarten at EPCOT – (August 29)
Boma at Disney's Animal Kingdom Lodge
Crystal Palace at Disney's Magic Kingdom
Cape May Café (February 15)
Walt Disney World buffets are going to be the same all-you-can-eat affairs as they were before the closure. Some changes include limiting the number of people that gather at the buffet at one time and pre-preparing some dishes in some areas such as at the omlette stations.
We expect this change to move slowly across Walt Disney World until most buffets are brought back. Restaurants that were previously family-style such as Ohana' will remain that way for now.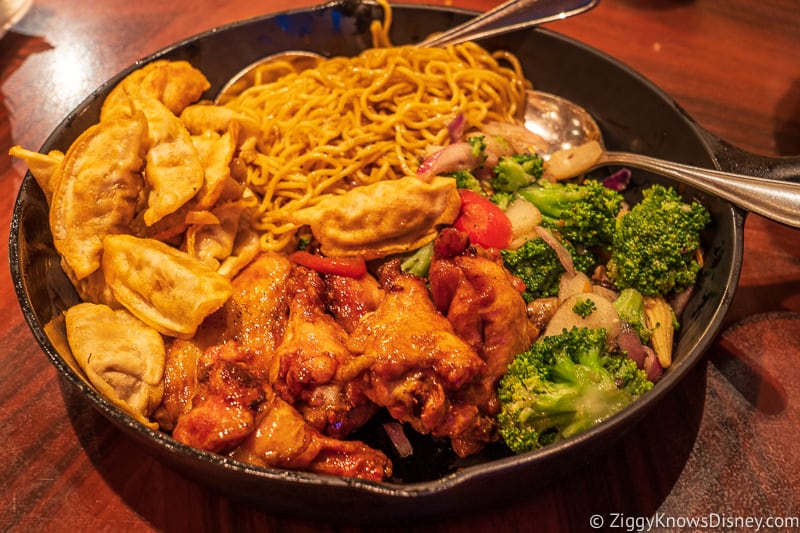 Stay tuned for more updates on this one as more buffets return to Disney World.
Private Dining / In-Room Dining
Since Disney World reopened, there have been no Private Dining experiences or In-Room dining. I'm not sure the logic behind this one as it would seem that fewer guests taking up valuable tables in the restaurants would be an ideal situation.

It's probably to just simplify things for the time being and we'll see these experiences slowly start to come back in time.
(Update): In-Room Dining is now available at Disney's Grand Floridian Resort, so this may start to be available at other Disney World hotels shortly.
Which Disney World Restaurants Are Open?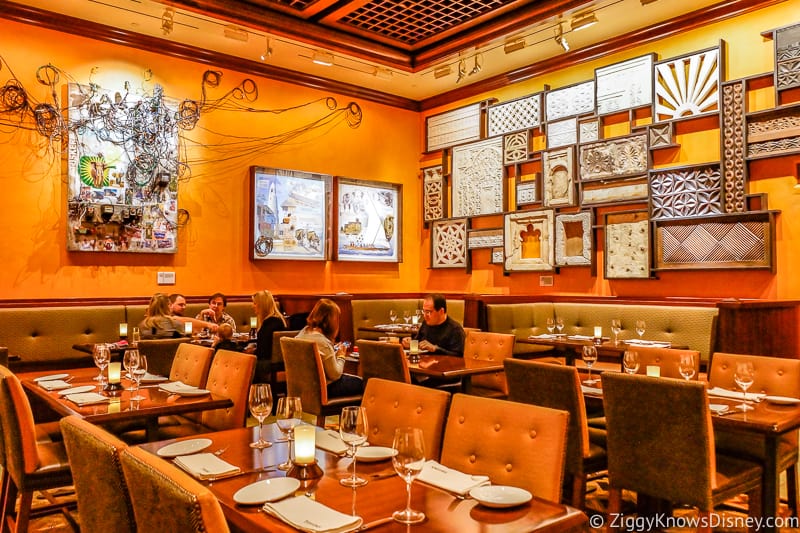 One of the hardest part of dining in Disney World now is figuring out which restaurants are open and that you can actually go to.
Disney is reopening the restaurants in phases and doing it group by group. Disney has warned guests already that they'll have to be patient and that some dining experiences will not be open during their next trip.
Which restaurants are open? Here are some lists, broken down by location at Disney Springs, the Resorts and Theme Parks.
Theme Parks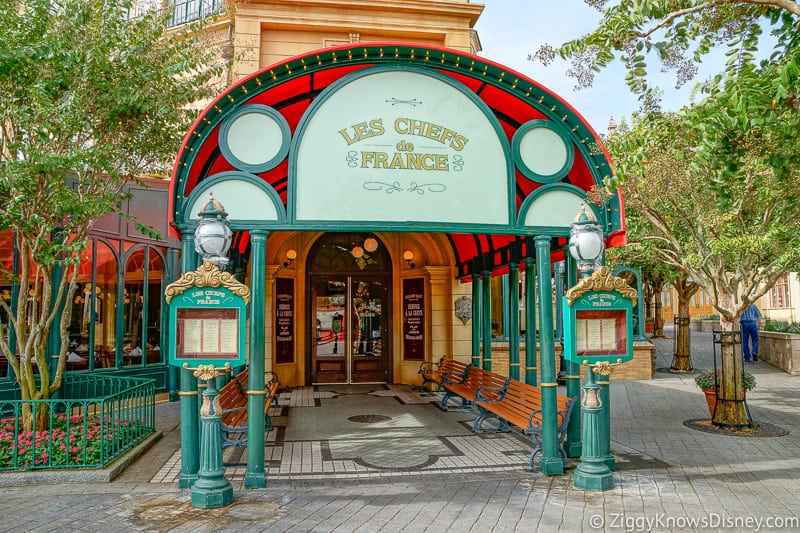 Disney has released a full list of all the restaurants currently open in the theme parks during the reopening period.
Restaurants are reopening in phases, and a good number of quick service and table service restaurants will be open with the parks. As the crowds come back so will more restaurants.
Can I Eat in a Park Restaurant Without a Theme Park Reservation?
No, you can't. Just having a dining reservation to a restaurant in one of the theme parks, does not give you access to that theme park. If you want to eat in one of those restaurants you will need to have both a Park Reservation AND a Dining Reservation.
Aloha Isle
Auntie Gravity's Galactic Goodies
Casey's Corner
Cheshire Cafe
Cinderella's Royal Table
Columbia Harbor House
Cool Ship
Cosmic Ray's Starlight Cafe
The Crystal Palace
The Friar's Nook
Gaston's Tavern
Golden Oak Outpost
Joffrey's Coffee & Tea Company
Liberty Square Market
Liberty Tree Tavern
The Lunching Pad
Main Street Bakery
Pecos Bill Tall Tale Inn and Cafe
Pinocchio Village Haus
Plaza Ice Cream Parlor
The Diamond Horseshoe
The Plaza Restaurant
Prince Eric's Village Market
Sleepy Hollow
Storybook Treats
Sunshine Tree Terrace
Tomorrowland Terrace Restaurant
Tony's Town Square Restaurant
Tortuga Tavern
Westward Ho
Not Open:
Anandapur Ice Cream Truck
Creature Comforts
Dawa Bar
Dino-Bite Snacks
Dino Diner
Drinkwallah
Eight Spoon Cafe
Flame Tree Barbecue
Harambe Fruit Market
Harmabe Market
Isle of Java
Joffrey's Coffee & Tea Company
Mahindi
Mr. Kamal's
Nomad Lounge
Pizzafari
Pongu Pongu
Rainforest Cafe
Restaurantosaurus
Tamu Tamu Refreshments
Terra Treats
The Smiling Crocodile
Thirsty River Bar & Trek Snacks
Trilo-Bites
Tusker House Restaurant
Warung Outpost
Yak & Yeti Local Food Cafes
Yak & Yeti Restaurant
Not Currently Open:
Caravan Road
Restaurantasaurus Burger & Sundaes
EPCOT – (Now Open)
Biergarten Restaurant
Block & Hans
Chefs de France
Choza de Margarita
Coral Reef Restaurant
Crepes des Chefs de France
Fife & Drum Tavern
Funnel Cake
Garden Grill Restaurant
Gelateria Toscana
Joffrey's Coffee & Tea Company
Joy of Tea
Kabuki Café
Katsura Grill
Kringla Bakeri Og Kafe
La Cantina de San Angel
La Cava de Tequila
La Hacienda de San Angel
The Land Cart
Les Vins des Chefs de France
Lotus Blossom Cafe
Nine Dragons
Popcorn in Canada
Refreshment Outpost
Refreshment Port
Rose & Crown Dining Room
Rose & Crown Pub
San Angel Inn Restaurante
Sommerfest
Spice Road Table
Sunshine Seasons
Teppan Edo
Tokyo Dining
Traveler's Café
Tutto Gusto Wine Cellar
Tutto Italia Ristorante
UK Beer Cart
Yorkshire County Fish Shop
Not Currently Open:
Akershus Royal Banquet Hall
Cool Wash
Monsieur Paul
Restaurant Marrakesh
Takumi-Tei
ABC Commissary
Anaheim Produce
Backlot Express
BaseLine Tap House
Catalina Eddie's
Dockside Diner
Epic Eats
Fairfax Fare
Hollywood & Vine
The Hollywood Brown Derby
The Hollywood Brown Derby Lounge
Hollywood Scoops
Joffrey's Coffee & Tea Company
Kat Saka's Kettle
KRNR The Rock Station
Mama Melrose's Ristorante Italiano
Market
Peevy's Polar Pipeline
PizzeRizzo
Rosie's All-American Café
Sci-Fi Dine-In Theater Restaurant
Sunshine Day Bar
The Trolley Car Café
Tune-In Lounge
Not Currently Open:
Once we have confirmation of more restaurants in the Magic Kingdom, EPCOT, Hollywood Studios, and the Animal Kingdom reopening, we'll post them here.
Disney Springs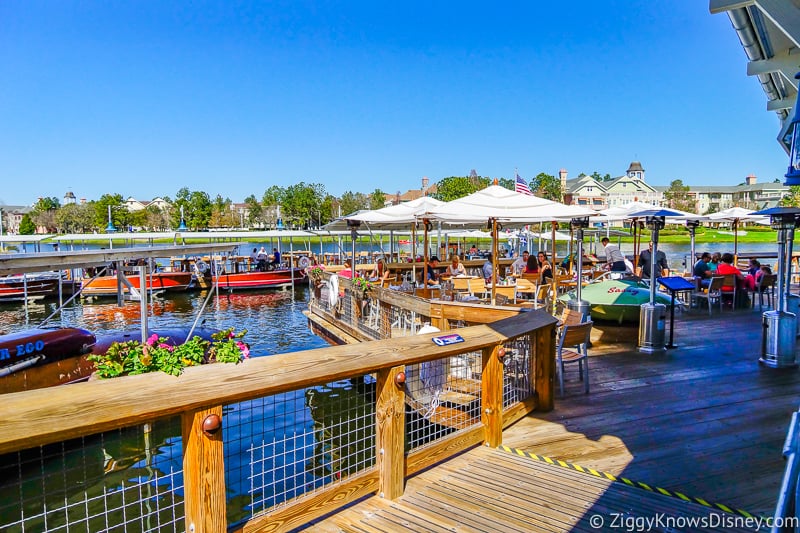 Disney Springs was the very first part of Walt Disney World to reopen and therefore got a head start on dining. Most of the restaurants have reopened already with only a couple still missing.
List of Disney Springs Restaurants currently open:
4 Rivers Cantina Barbacoa Food Truck
AMC Disney Springs Dine-In Theaters
Amorette's Patisserie
AristoCrepes
B.B. Wolf's Sausage Co.
The Basket at Wine Bar George
Blaze Fast-Fired Pizza
Chef Art Smith's Homecomin'
Chicken Guy!
Coca-Cola Store Rooftop Beverage Bar
Cookes of Dublin
D-Luxe Burger (Mobile Order Only)
The Daily Poutine
Disney Food Trucks
Dockside Margaritas
Earl of Sandwich
The Edison
Enzo's Hideaway
Erin McKenna's Bakery NYC
Everglazed Donuts & Cold Brew
The Front Porch
The Ganachery
Ghiradelli Soda Fountain and Soda Shop
Gideon's Bakehouse
Häagen-Dazs®
House of Blues
Jaleo by José Andrés
Jock Linsey's Hanger Bar
Joffrey's Coffee and Tea Company
Joffrey's Handcrafted Smoothies Kiosk
Lava Lounge at Rainforest Cafe
MacGUFFINS
Maria & Enzo's Ristorante
Marketplace Snacks
Morimoto Asia Street Food
Paddlefish
Paradiso 37, Taste of the Americas
Pizza Ponte
The Polite Pig
Raglan Road
Rainforest Cafe
Splitsville Luxury Lanes
Sprinkles Cupcakes
Starbucks (Marketplace)
Starbucks (West Side – Outdoor seating only)
Sunshine Churros (Both Marketplace and West Side locations)
Sunshine Churros at Disney Springs West Side
T-REX
Terralina Crafted Italian
Vivoli il Gelato
Wetzel's Pretzels (Both Marketplace and West Side locations)
Wine Bar George
Wolfgang Puck Bar & Grill
Yesake
Get a full tour and the latest updates in our post on Disney Springs Reopening.
Resorts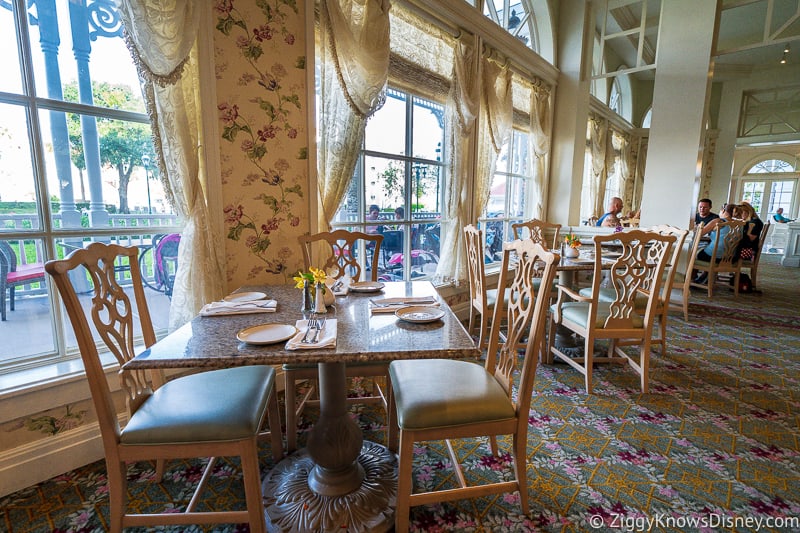 Just because some of the Disney World resorts are reopening, doesn't mean all the restaurants in those resorts are reopening too. So far the list is pretty limited and pretty much eliminates all signature dining and character dining locations (Topolino's being the lone exception for both).
Here is the current list of resort restaurants Currently Open:
Bay Lake Tower and Disney's Contemporary Resort
Chef Mickey's
Contempo Cafe
Contemporary Grounds
Cove Bar
Outer Rim
The Sand Bar
Disney's All-Star Music Resort
Silver Screen Spirits Pool Bar
World Premiere Food Court
Disney's Animal Kingdom Lodge & Villas – Kidani Village
Boma
Cape Town Lounge and Wine Bar
Jiko (February 17)
Maji Pool Bar
The Mara
Sanaa Lounge
Uzima Springs Pool Bar
Disney's Beach Club & Villas
Beach Club Marketplace
Cape May Cafe
Hurricane Hanna's Waterside Bar & Grill
Martha's Vineyard
Disney's BoardWalk Resort & Villas
AbracadaBar
Belle Vue Lounge
Big River Grille & Brewing Works
Boardwalk Joe's Marvelous Margaritas
Flying Fish (January 27)
Leaping Horse Libations
Pizza Window
Trattoria al Forno
Disney's Caribbean Beach Resort
Banana Cabana
Centertown Market
Sebastian's Bistro
Disney's Coronado Springs Resort
Barcelona Lounge
Cafe Rio
Dahlia Lounge
El Mercado de Coronado
Rix Sports Bar & Grill
Siestas Cantina
Three Bridges Bar & Grill at Villa del Lago
Toledo: Tapas, Steak & Seafood
Disney's Fort Wilderness Resort
The Chuck Wagon
Crocket's Tavern
Meadow Snack Bar
P&J's Southern Takeout
Disney's Grand Floridian Resort & Villas
Beaches Pool Bar & Grill
Courtyard Pool Bar
Enchanted Rose
Gasparilla Island Grill
Grand Floridian Cafe
Disney's Old Key West Resort
Good's Food to Go
Gurgling Suitcase
Olivia's Cafe
Turtle Shack Poolside Snacks
Disney's Polynesian Polynesian Village Resort
Barefoot Pool Bar
Capt. Cook's
Chip 'n' Dale's Deli
Kona Cafe
'Ohana
Pineapple Lanai
Tambu Lounge
Trader Sam's Grog Grotto
Trader Sam's Tiki Terrace
Disney's Pop Century Resort
Everything POP Shopping & Dining
Petals Pool Bar
Disney's Port Orleans Resort – French Quarter
Mardi Grogs
Sassagoula Floatworks and Food Factory
Scat Cat's Club
Disney's Port Orleans Resort – Riverside
Boatwright's Dining Hall (Reopening December 12)
Muddy Rivers
River Roost
Riverside Mill Food Court
Disney's Riviera Resort
Disney's Saratoga Springs Resort
The Artist's Palette
Backstretch Pool Bar
Chip 'n' Dale's Cafe
On the Rocks Pool Bar
The Paddock Grill
The Turf Club Lounge
The Turb Club Bar & Grill (February 3)
Disney's Wilderness Lodge
Geyser Point Bar & Grill
Roaring Fork
Storybook Dining at Artit Point (Reopening December 14)
Territory Lounge
Whispering Canyon Cafe
Disney's Yacht Club Resort
Ale & Compass Restaurant
Ale & Compass Lounge
The Market at Ale & Compass
Yachtsman Steakhouse
Walt Disney World Swan & Dolphin Hotels
Cabana Bar and Beach Club
Chill
The Fountain
Fresh Mediterranean Market
Fuel
Garden Grove
Il Mulino
Il Mulino Lounge
Java
Kimonos
Kimonos Lounge
Phins
Picabu
Shula's Lounge
Shula's Steak House
Splash Pool Bar and Grill
Todd English's bluezoo
Todd English's bluezoo Lounge
As more dining locations open in the resorts we'll add them to the list.
Find out how the entire hotel experience is changing now in our post on Staying at a Disney World Hotel During Reopening.
Technology
Technology is playing a big part in keeping guests safe in Disney World right now and has made reopening possible. Here are some of the most important ways Disney is using technology right now during the reopening phase:
My Disney Experience
Make sure you have the My Disney Experience app installed and updated on your mobile phone before you head to Walt Disney World. You're going to need this app more now than ever with all the virtual queues, online check-in, and other digital services which will be vital to having a wonderful experience on your trip.
Mobile Ordering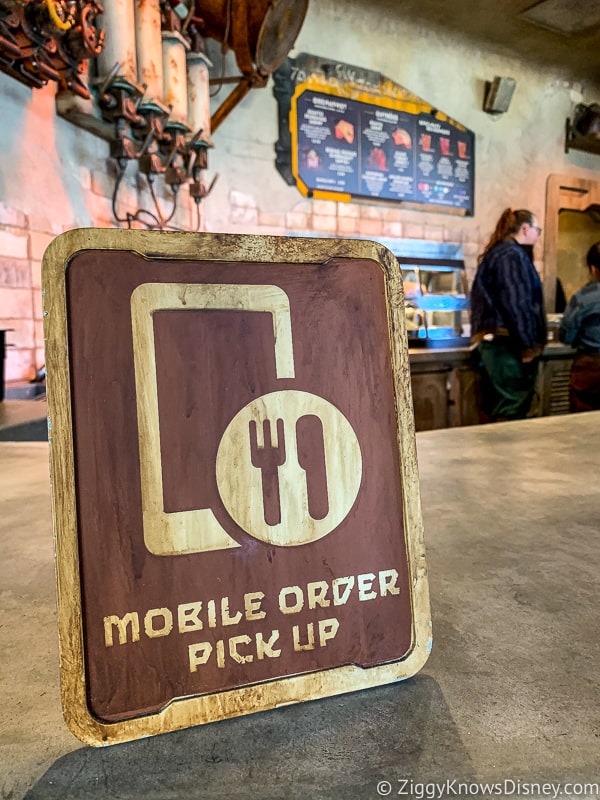 If you want to eat at a quick service restaurant in Disney World when it reopens, Disney's Mobile Ordering service is the best way to do that.
It allows you to order your food ahead of time from your mobile device at the quick service dining location of choice. Choose all your food options, make substitutions, and place your order. Then when you are in the area, pick up your food without having to wait at all in line!
With Disney concentrating on enforcing distancing between guests, it's a great solution to the normal lines for food. For a more detailed look, read our post on Disney's Mobile Ordering – The Complete Guide.
Mobile Dine Check-In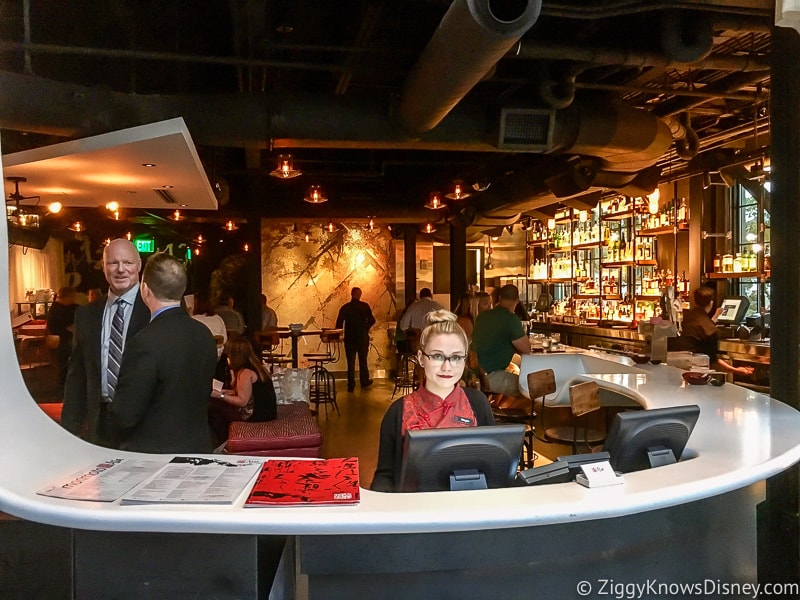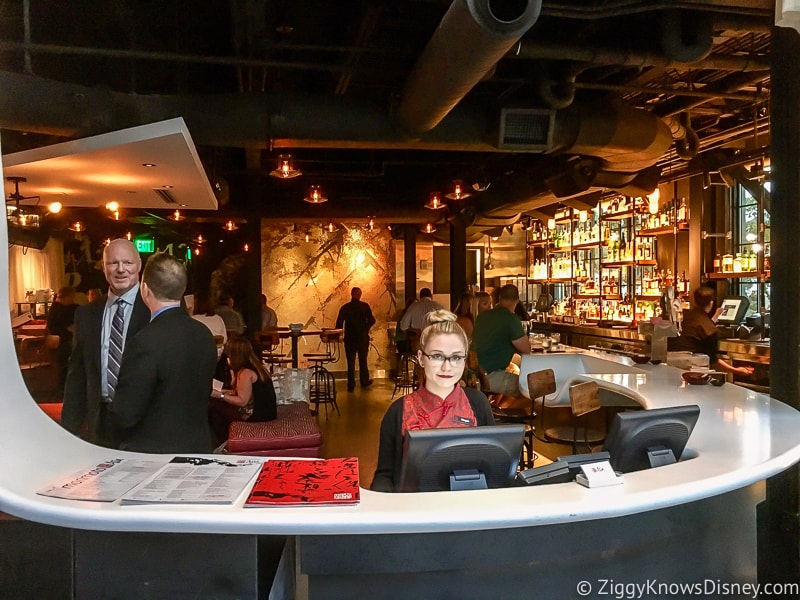 Normally, before being seated at a Disney World restaurant, you check-in at the host stand at the entrance to the restaurant. When Disney World reopens, that will no longer be the case and guests will get sent directly to their tables.
How does that happen? Disney's Mobile Dine Check-In app.
When you arrive at the restaurant you will scan a QR code that will check-in you and your party to your reservation. When your table is ready, you will be notified and directed where to go.
Learn more about how this new technology works and in which restaurants it will be available in our post on Disney's Mobile Dine Check-In app.
Contactless Menus
One of the cooler uses of technology in Disney restaurants are the contactless menus. This eliminates the need for a traditional paper menu.
At quick service restaurants, the menus will be displayed for guests to easily see on signage. At table service restaurants a QR code will be on the table that guests can scan with their mobile phones. Once scanned the full restaurant menu comes right onto your phone.
Cashless Payment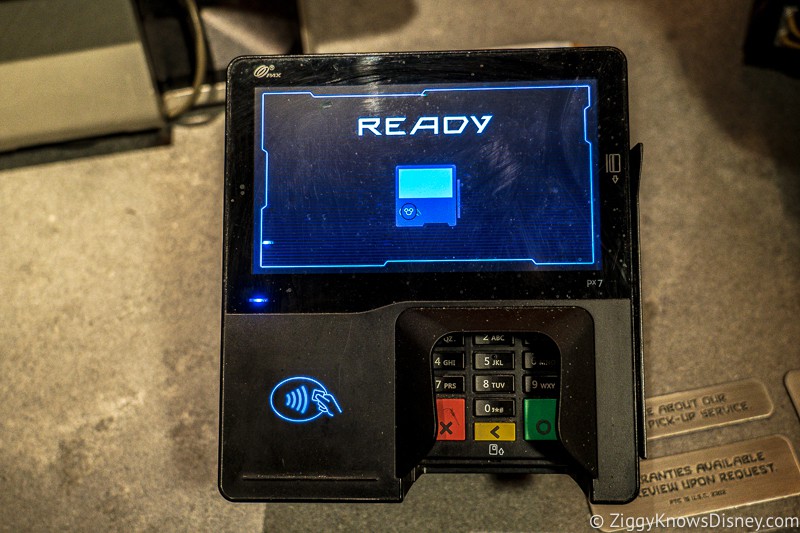 Cashless forms of payment have been accepted in Walt Disney World for a while, but now Disney is going to be strongly recommending guests use them during their stay instead of cash.
Some of the contactless payment types include:
Credit Cards
Debit Cards
Disney Gift Cards
MagicBands
E-Wallets (Apple Pay, Android Pay, etc)
These will minimize contact with the cashiers and help avoid the spreading of germs. My only question is how will they avoid guests typing in a passcode while paying with a MagicBand?
Reservations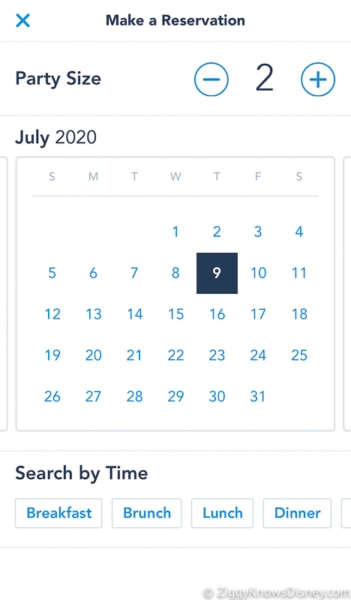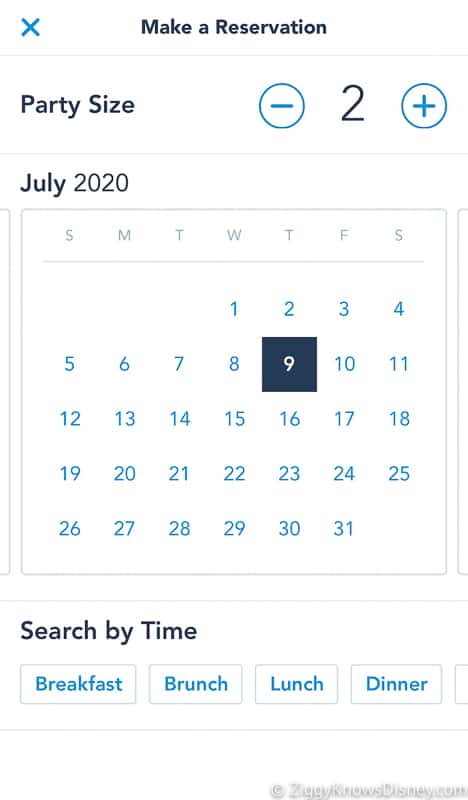 Figuring out your dining reservations is always one of the biggest things to do when visiting Walt Disney World and that doesn't change after the reopening. Here are the biggest things to know about restaurant reservations:
New Disney World restaurant reservations are now available to book for all guests.
Guests can now make new reservations starting 60 days from their hotel arrival date or desired dining date.
Reservations are available Online, on the My Disney Experience app or by Phone.
Dining reservations are necessary for anyone wanting to dine at a table service restaurant (In the parks or resorts).
The booking window has been changed from 180 Days to 60 Days before the dining date. 60+10 rule applies to Walt Disney World Resort guests.
When Can I Make New Dining Reservations and How?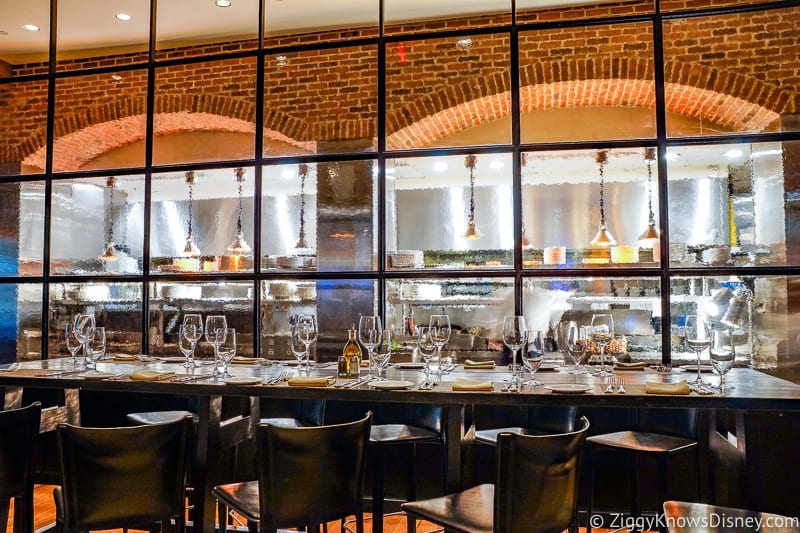 New Disney World dining reservations are available for all guests starting 60 days from their hotel arrival date or dining date. They are no longer limited to just Walt Disney World Resort guests but available to everyone.
Restaurant reservations can be made Online on the Computer or using My Disney Experience (Starts at 6 am daily).
Phone reservations start daily at 7 am.
TIP: Remember the booking window has changed to 60 Days before your desired dining date (60+10 for WDW Resort guests). This might result in some restaurants becoming harder to book so make sure to be online at 6:00 am sharp to make reservations.
You Need Reservations for Table Service Restaurants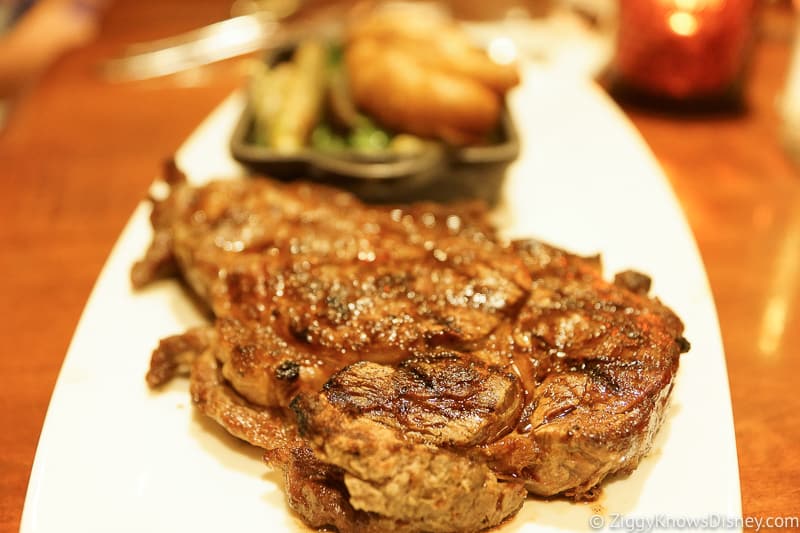 Whether going to a table service restaurant in a resort hotel or in the theme parks, dining reservations are highly recommended and in some locations required. Some walk-ins are accepted but it's much safer to book a table.
Remember, a Dining Reservation in a theme park restaurant, however, doesn't give you automatic access to the theme park. You need a separate park reservation and a dining reservation in that case.
For a better look at how dining reservations work during the reopening phase, read our Guide to Restaurant Reservations in Disney World.
Disney Dining Plan Cancellations & Refunds
With all the reservation cancellations and suspending the Disney Dining Plans you are probably wondering about refunds for previously booked experiences and packages.
There will be no cancellation fees or no-show fees for reservations affected by the closure or reopening.
Any pre-paid dining experiences and reservations will be fully and automatically refunded to the guest in the original form of payment.
All pre-paid Disney Dining Plan packages will be given a refund for the total amount paid.
Guest who have booked a package with the Free Dining offer will also get a refund for the money paid and the opportunity to re-book a package with a 35% room discount.
Canceled Dining Events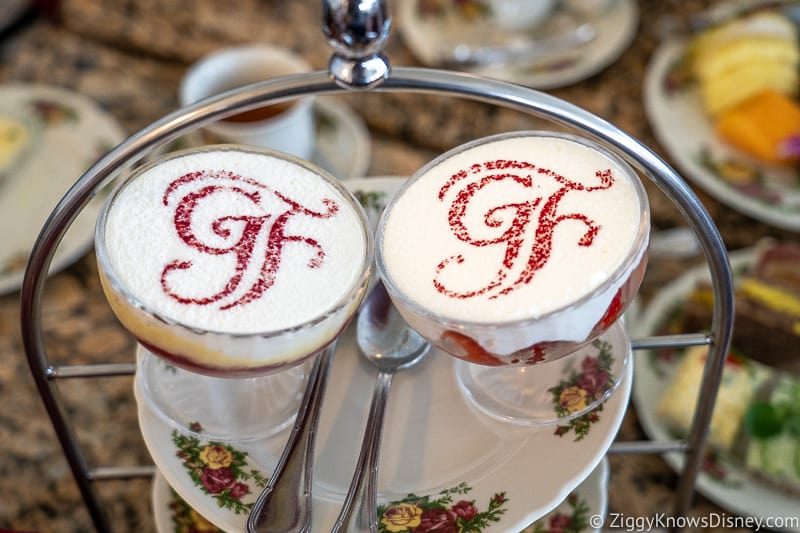 For the moment, Disney has also canceled most special dining events and experiences. Here is the current list of canceled dining events:
Afternoon Tea at the Garden View Tea Room
Cake Decorating Experience at Amorette's Patisserie
Circle of Flavors: Harambe at Night
Dine with an Animal Specialist
Dining with an Imagineer – Cítricos
Dining with an Imagineer – The Hollywood Brown Derby
Disney Early Morning Magic – Fantasyland
Epcot Forever Dining Package
Fantasmic! Dessert & VIP Viewing Experience
Fantasmic! Dining Package
Festival of the Lion King Signature Dining Package
Frozen Ever After Dessert Party
Highway in the Sky Dine Around
Jiko Wine Tasting
Pirates & Pals Fireworks Voyage
Rivers of Light Dessert Party
Rivers of Light Dining Package
Savor the Savanna: Evening Safari Experience
Sense of Africa at Disney's Animal Kingdom Lodge
Signature Celebration at Cinderella's Royal Table
Star Wars: A Galactic Spectacular Dessert Party at Disney's Hollywood Studios
Taste of Magic Kingdom Park VIP Tour
Tiffins Talks
Victoria & Albert's Chef's Table Dinner
Wanyama Safari
Wonderland Tea Party at 1900 Park Fare
"We understand how much excitement, thought and time goes into planning your visits to Walt Disney World Resort and realize some of these changes may be disappointing. Please know we will be here to help you, as our Cast remains focused on delivering magical experiences and incredible storytelling for everyone who visits."
No reopening dates have been given for these canceled events and tours. Disney will continue to monitor the situation and reopen them when possible.
How Long Will These Changes Last?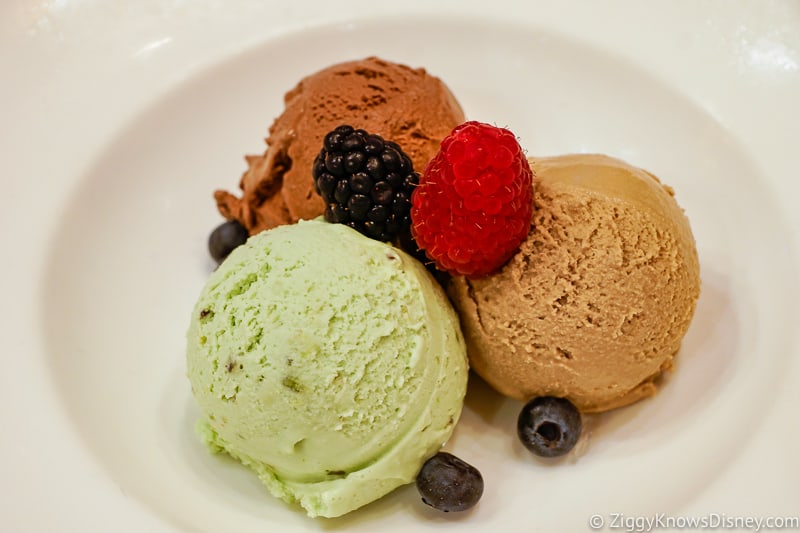 Unfortunately, at this time we don't know how long these changes to dining in Disney World will go on for. At this point, if you want to go to Disney World, you are going to have to follow these new policies and procedures.
These changes will last through the "reopening phase" in Walt Disney World. Just how long of a period the reopening phase is, we still don't know. It will be however long is necessary according to government and health officials to protect the guests and safely run the parks.
Though we don't have an exact date when dining in Walt Disney World will go back to normal again, we are pretty sure it will be a while still. Our guess is at least through the rest of 2022 with restrictions continuing to loosen up over the coming months.
If that doesn't fit with your idea of a Disney vacation, you will probably want to push your trip off until some of these guidelines are not needed anymore. Check out our post on Visiting Disney World in 2022 vs. 2023 for more information on which is the right decision for you.
Your Thoughts
I want to know what you think about the changes to dining in Disney World…
Which change affects you the most?
What has been your experience so far since restaurants reopened?
Let us know in the comments section below!
If you enjoyed this article, as always I appreciate it if you'd share it with others via social media. I work hard at making this website into a useful resource for you and your family to plan your visit to the Disney Parks and I hope it can help you! Thanks 🙂