This is Tiffins Restaurant Review in Disney's Animal Kingdom. So normally when you go to eat in a theme park, you're probably thinking a Hot Dog and Chicken Nuggets. Even sit-down restaurants in the parks are notorious for having somewhat boring and non-adventurous menus meal in Walt Disney World, and it's not until you leave the parks and go to a place like Sanaa that you start to see some of that stereotype disappear.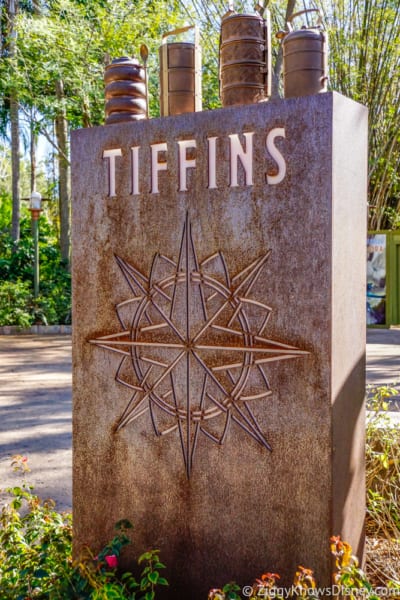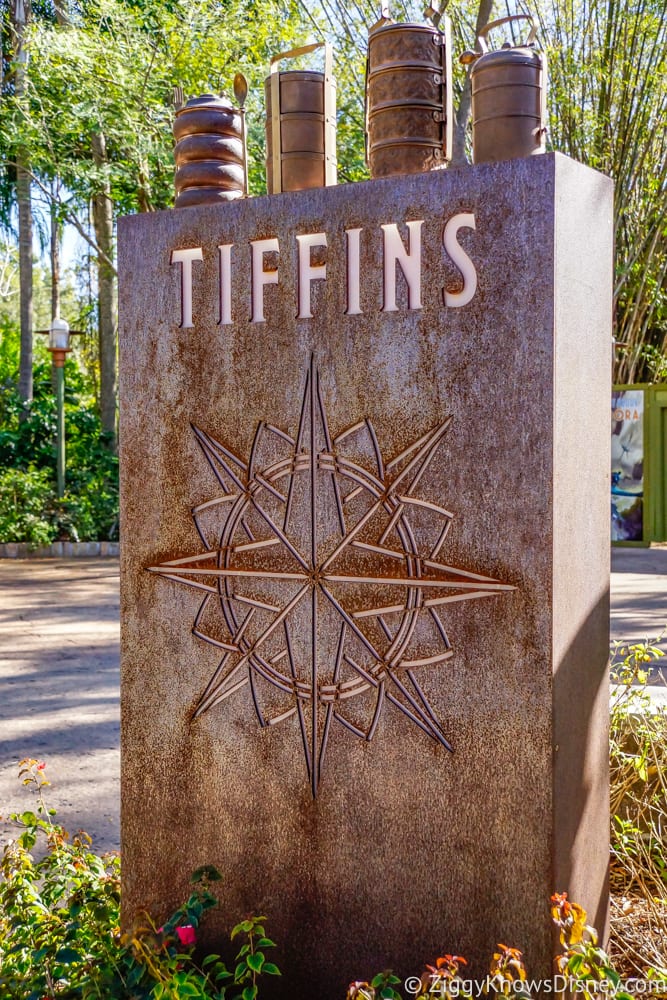 But once Tiffins restaurant opened up, all that changed and many people were raving about how good it was. So we knew it was time to do a Tiffins review to see if breaking the traditional theme park restaurant mold was possible and sustainable.
Tiffins is a truly unique place and is a restaurant that's a celebration of the Imagineer's adventures around the world while researching ideas for the Disney Parks. The word "Tiffins" means a portable meal in India, and can also be used to refer to the containers you put the food in, like the ones represented on top of the Tiffins sign outside the restaurant that you can see in the above photo.
It's a Table Service Restaurant, which has a menu that's the most ambitious of any restaurant in the Walt Disney World theme parks, which is a good thing, even though some less adventurous eaters will be scared to get out of their shell and to try some of these truly delicious options. (Please don't be one of them).
The offerings like the building itself is inspired from places the Imagineers have visited ranging from South America, Asia and Africa. Some of the food options you can expect are: Sustainable Fish, Octopus, Mussels, Lamb, Duck and Head-on Prawns. The menu in idea is similar to the Skipper Canteen in the Magic Kingdom, but the food quality is much higher and everything is executed much better too.
Tiffins is also a Signature Dining Restaurant. That means that if you are using the Disney Dining Plan it requires 2 Table Service Credits. If you are a Tables in Wonderland cardholder then you'll be happy to know that Tiffins does allow you to save 20% on food and drinks, which will be useful because it's not a cheap restaurant. They do accept ADR's 180 Days in Advance at and it's always a good idea to get one, even though you might be able to get a table unless it's the busy season.
We can't wait to try everything out so let's dive right into our Tiffins Restaurant Review.
Atmosphere:
You can get to Tiffins in Disney's Animal Kingdom Park, just before the bridge on the way to Pandora: The World of Avatar: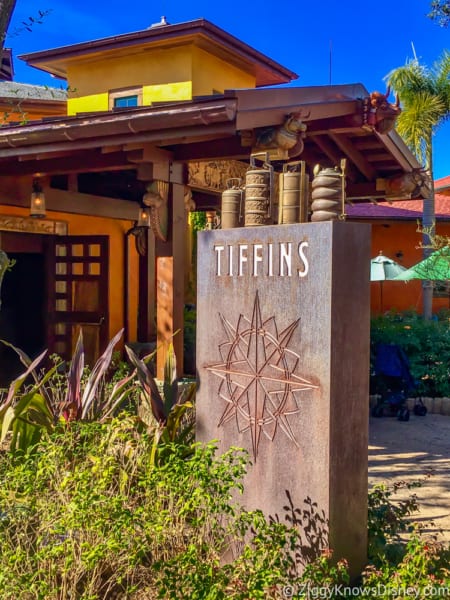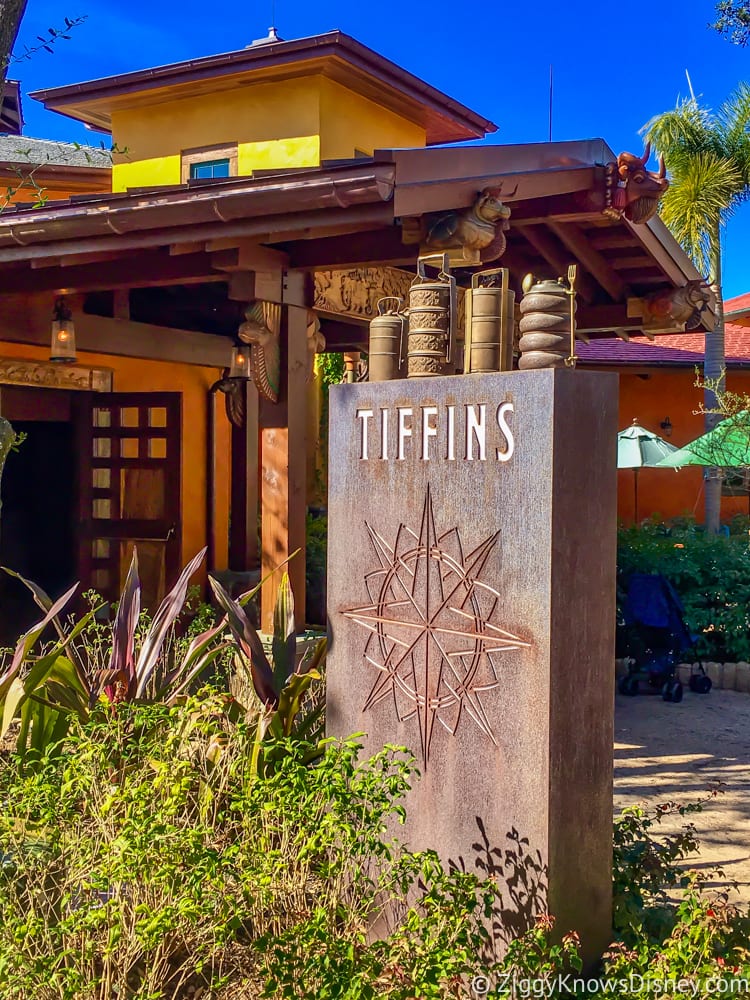 The outside of the restaurant is lovely and there is even seating here if it's not a hot August day: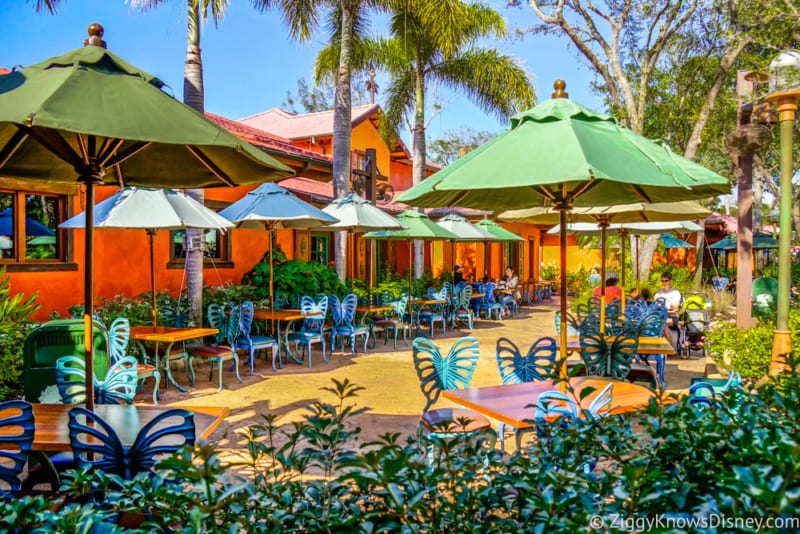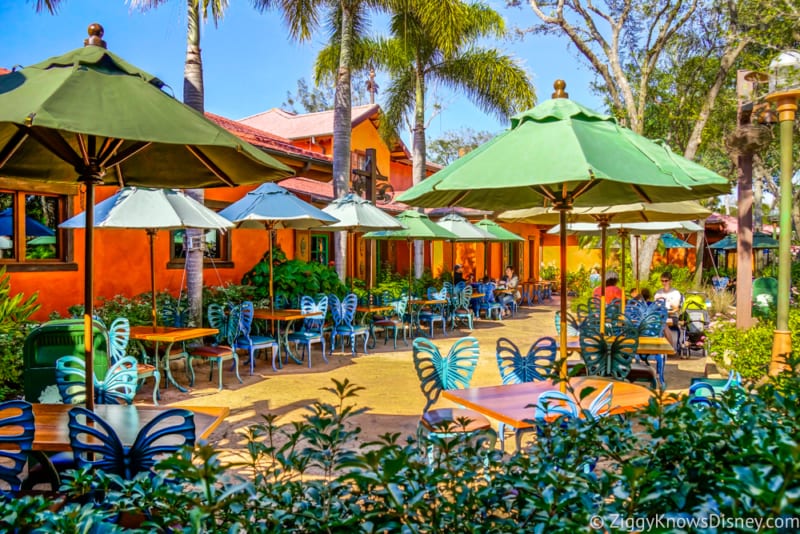 Even though it's beautiful outside, the real treasure of Tiffins is on the inside. Everywhere you look there are details upon details built into this restaurant. For example look up at the animal carvings above the door. You'd have to spend hours and hours here to see everything! Let's go in: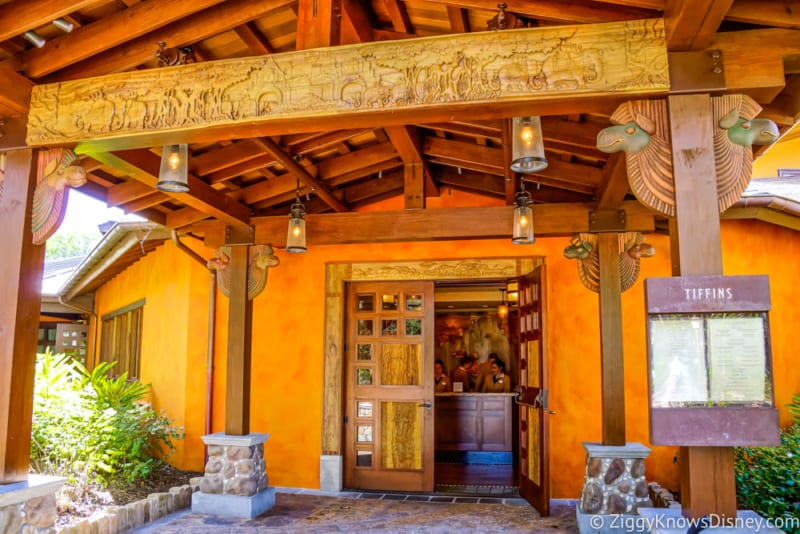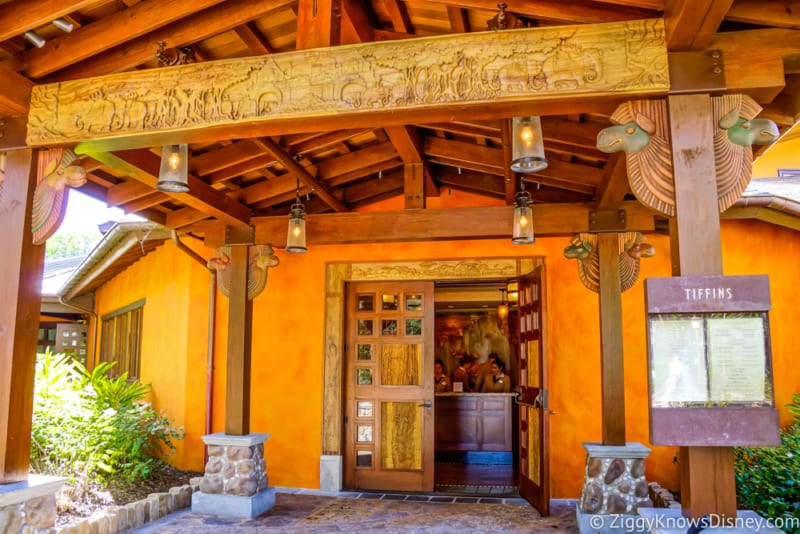 Right when we walked in the door the hostesses were super friendly and got our lunch off to the right start. If you look on the map behind them, you'll see it shows where the inspiration for the Tiffins restaurant comes from and you can even see that it shows where the animals come from that you'll find in Disney's Animal Kingdom.
It's almost like a museum or art gallery because you'll find the decorations are all based on the world travels of the Disney Imagineers through Asia, Africa and South America: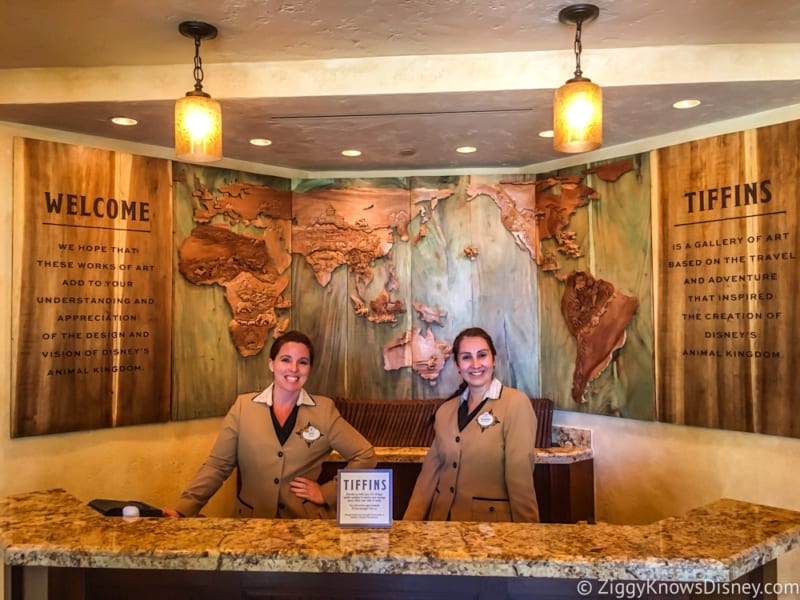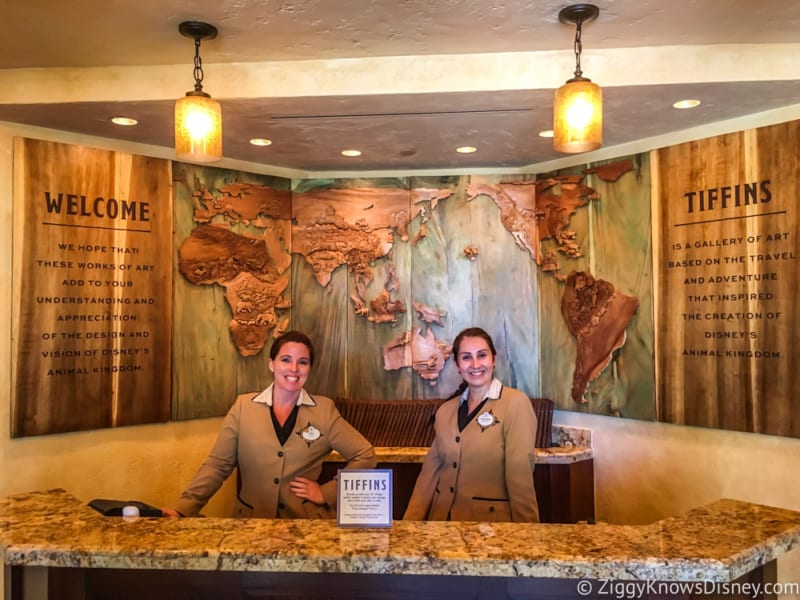 That ceiling is gorgeous!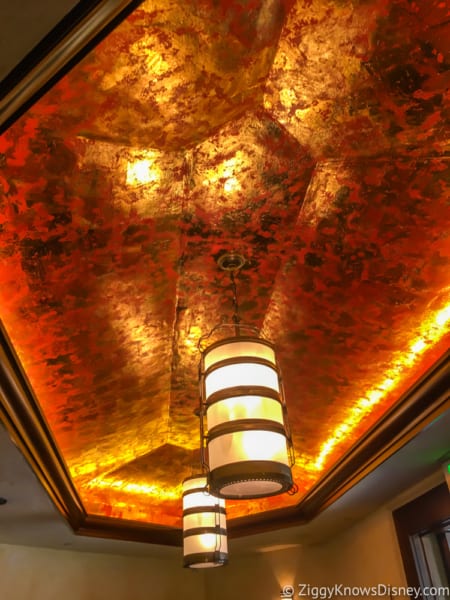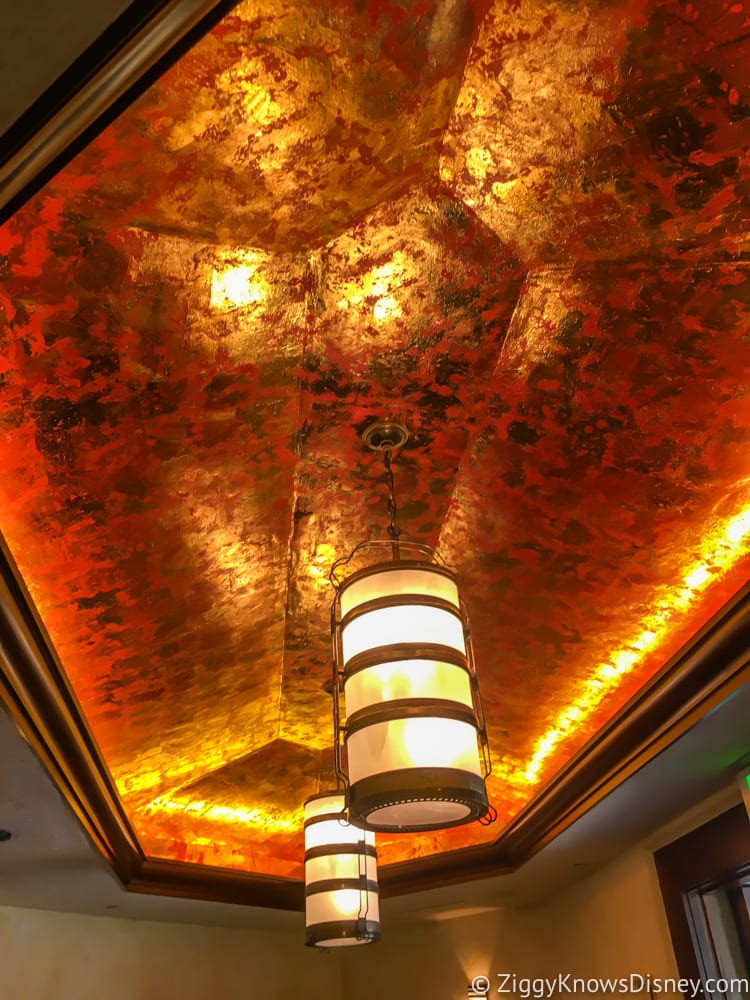 Right off the Main Entrance you'll find this little hallway with some of the first artifacts on display: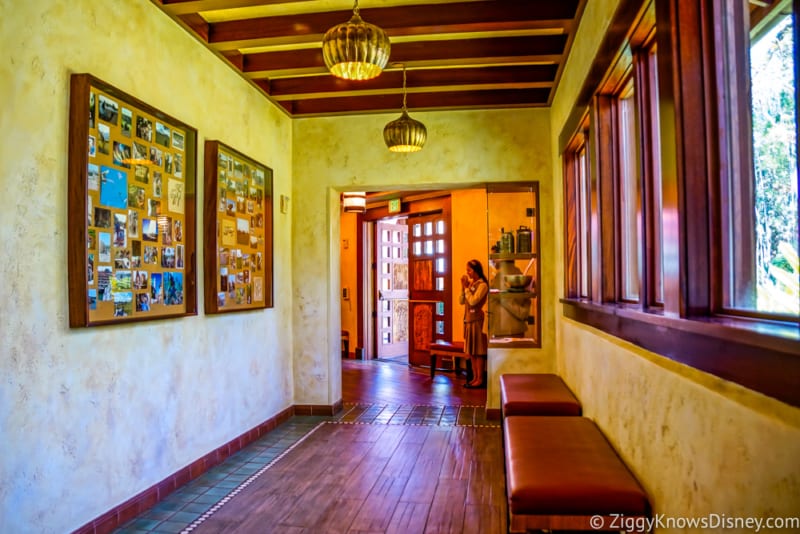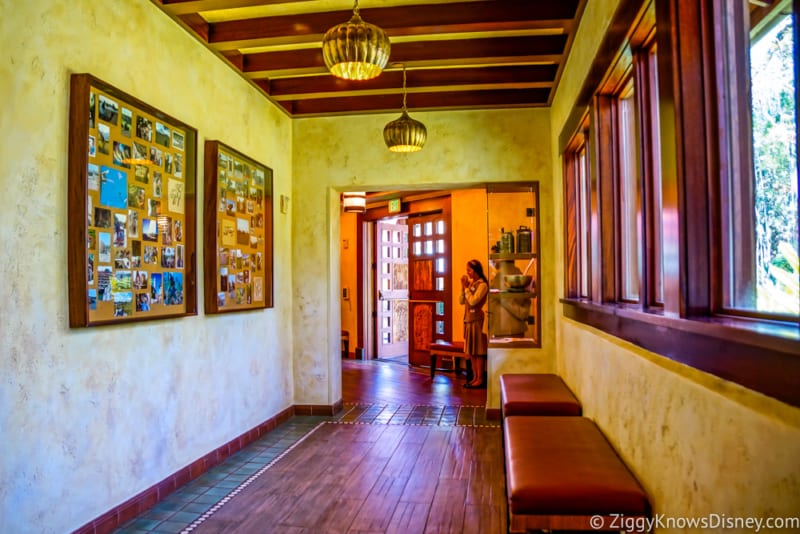 Here you can see an amazing display of photos from the Imagineer's travels: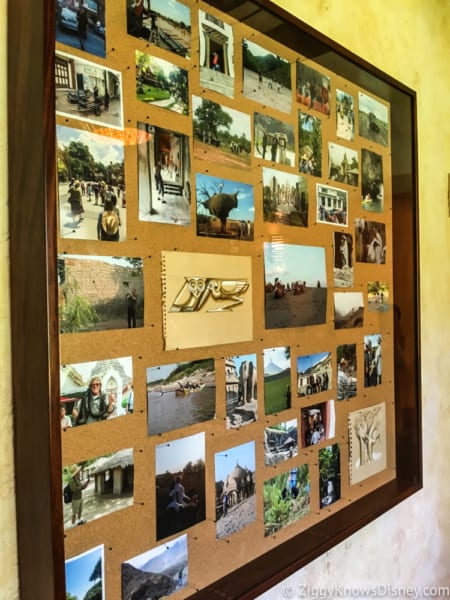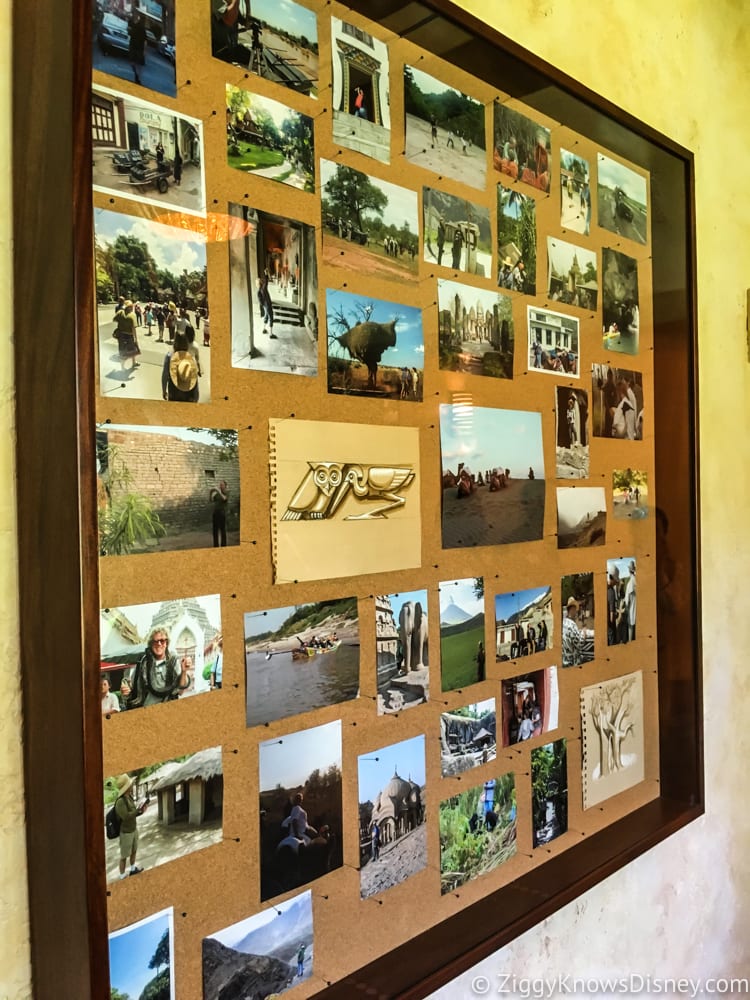 This bowl I'm sure had some important use I'm not aware of! ?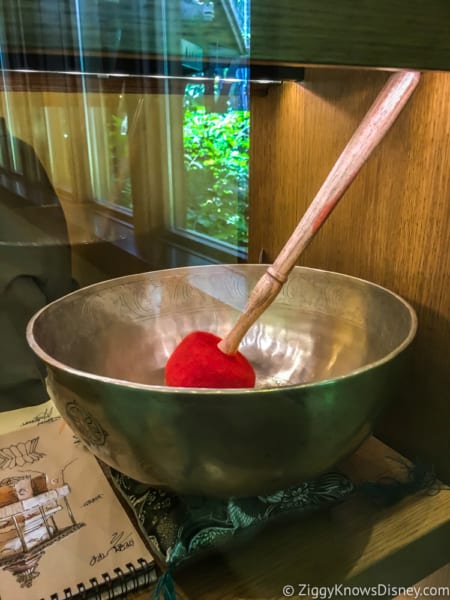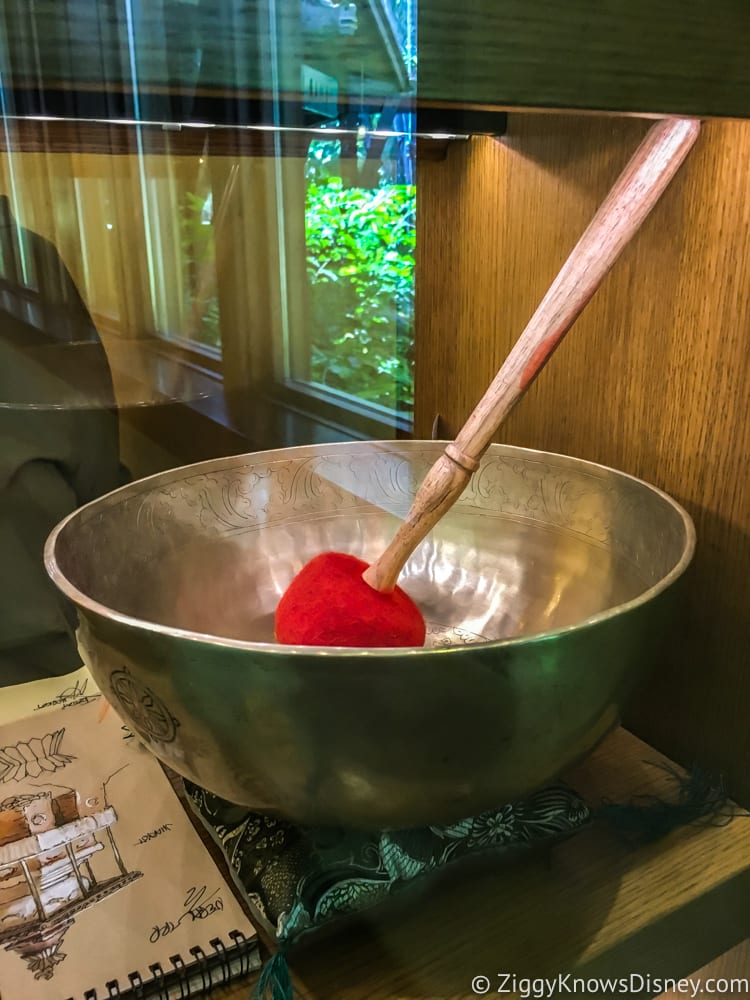 Before we get into our Tiffins review, we wanted to show you what the attached Nomad Lounge looks like. This is one of my favorite lounges in all Walt Disney World and we'll get you a full review of Nomad's Lounge soon, but for now just look around and see how gorgeous this space is too: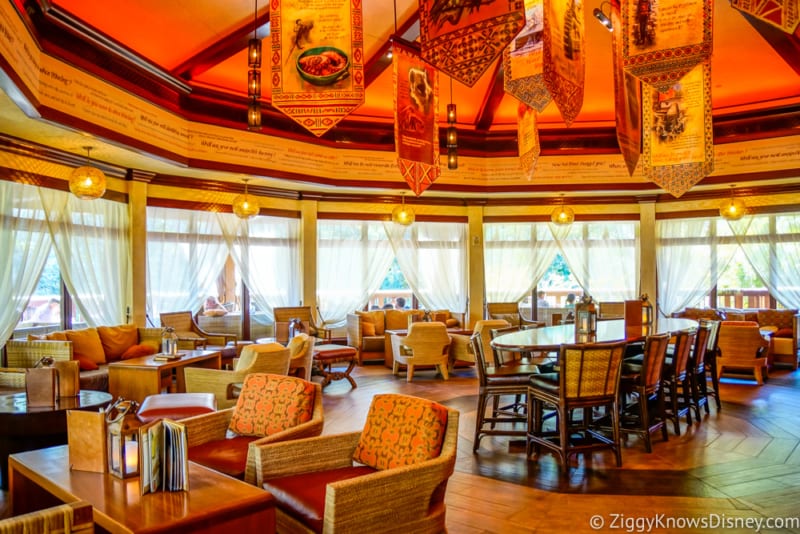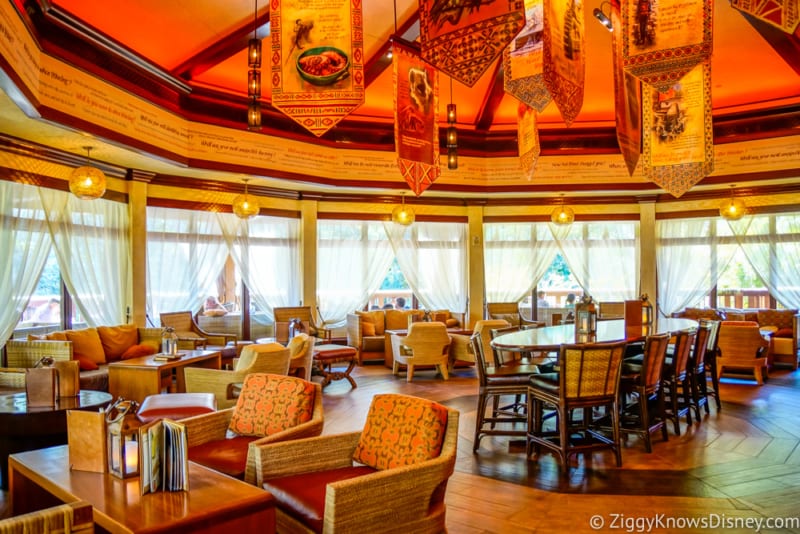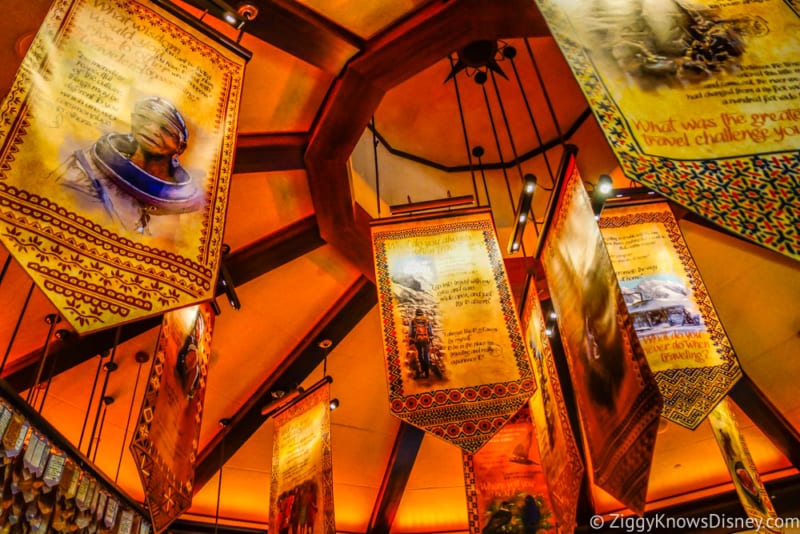 Here's the Bar where drinks are also made for Tiffins: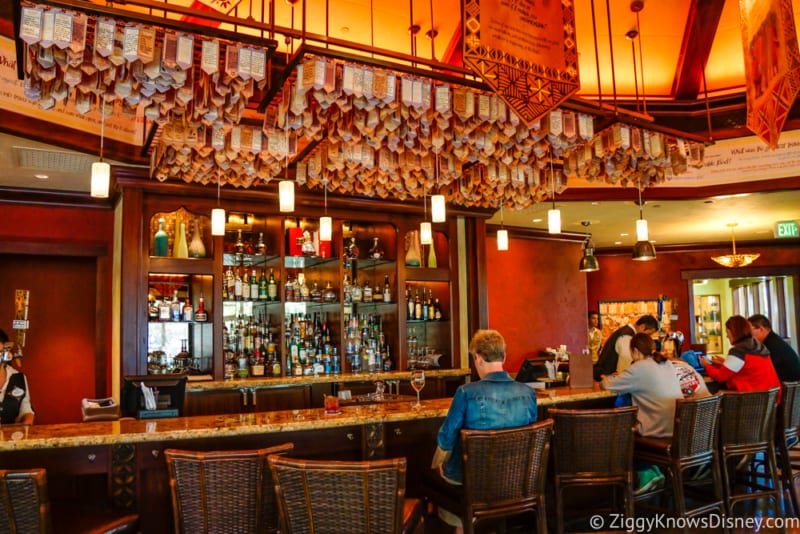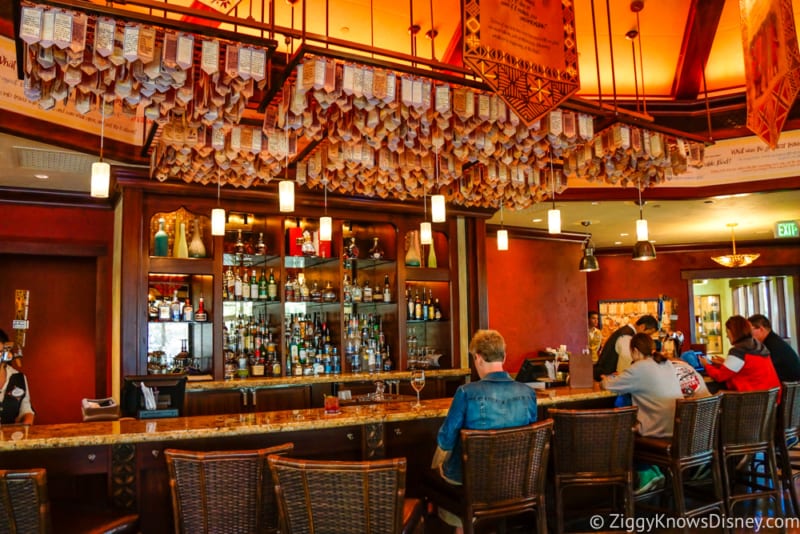 Really comfy seats offer a nice and relaxing atmosphere to chill after waiting in line at Flight of Passage for 4 hours!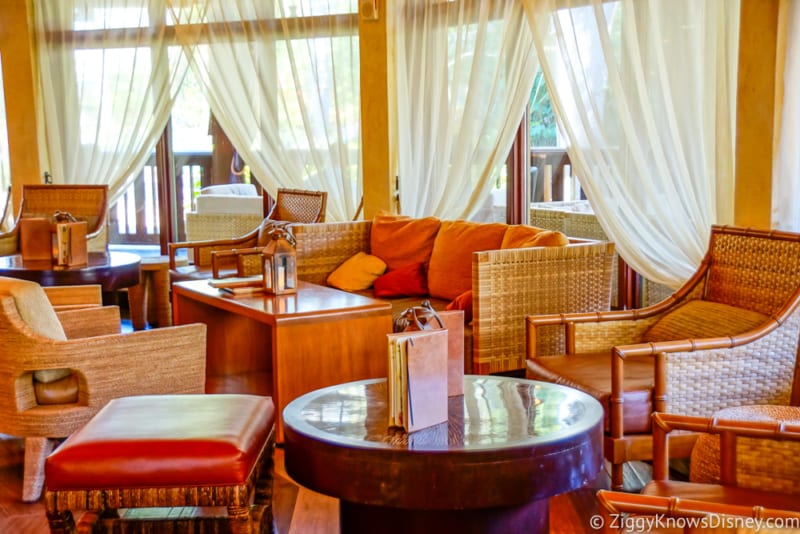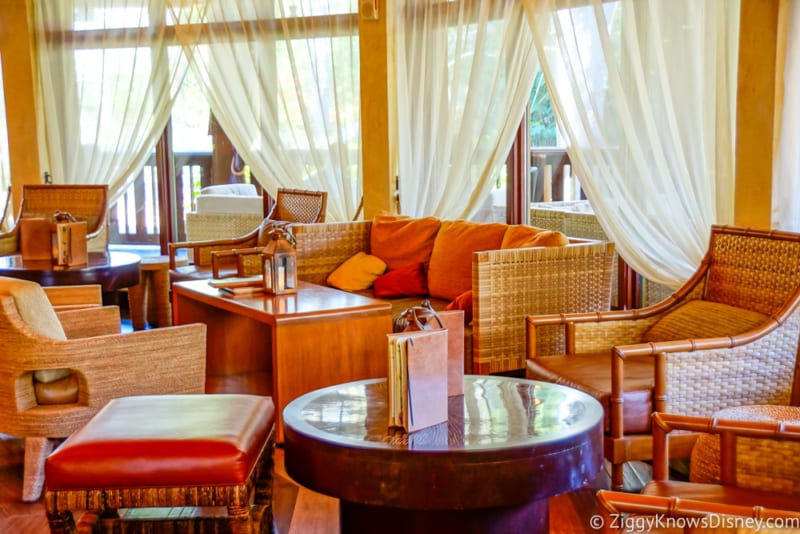 If you prefer having your drinks outside, the back patio is an absolutely beautiful location right on the river: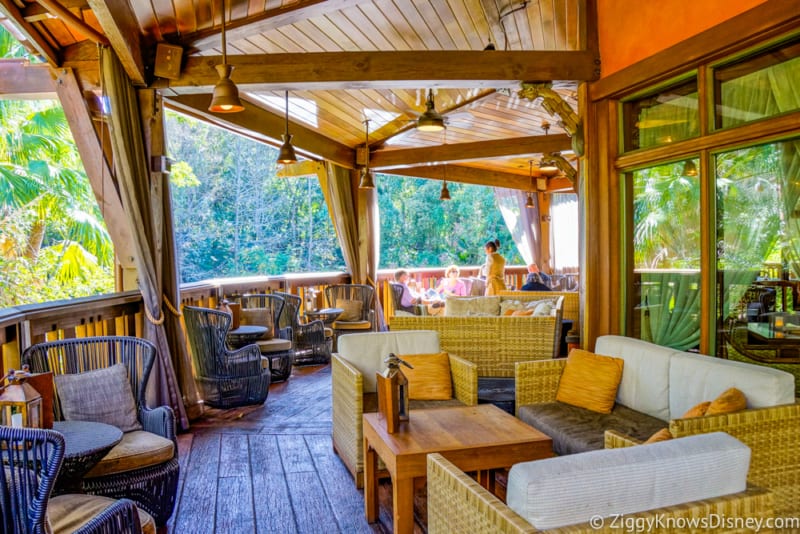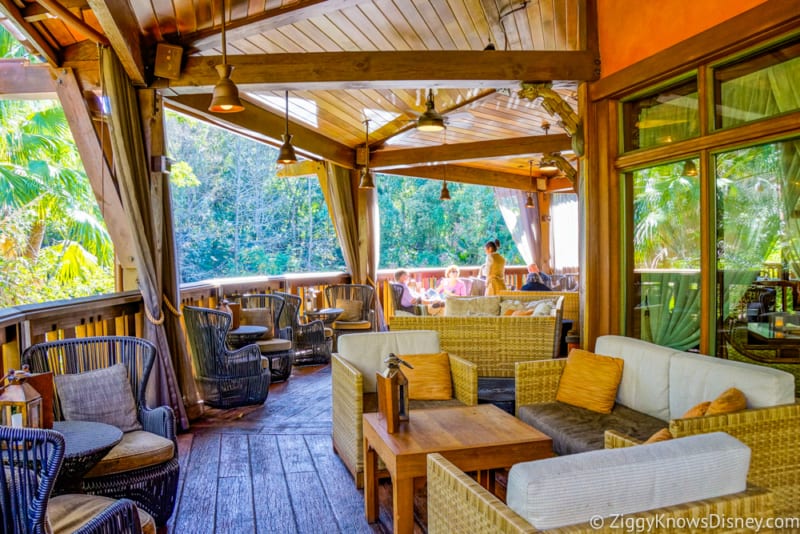 Ok, so let's return to our Tiffins review!
So Tiffins is split up into 3 Main Dining Areas, each completely unique, inspired by Disney Imagineers' travels and each with it's own theming. There is the Grand Gallery which is all about animal conservation; the Trek Gallery which is about travels through Asia and the Safari Gallery which shows the animals and experiences had in Africa.
All artwork you see in the galleries were done by Disney Imagineers when they were actually in those locations. One of the coolest things is the music actually changes between each area too, making you really feel like you are in that particular part of the world. Leave it to Disney to think of all the details!
Let's had over to the Grand Gallery, but first we'll have a look at the Wine storage: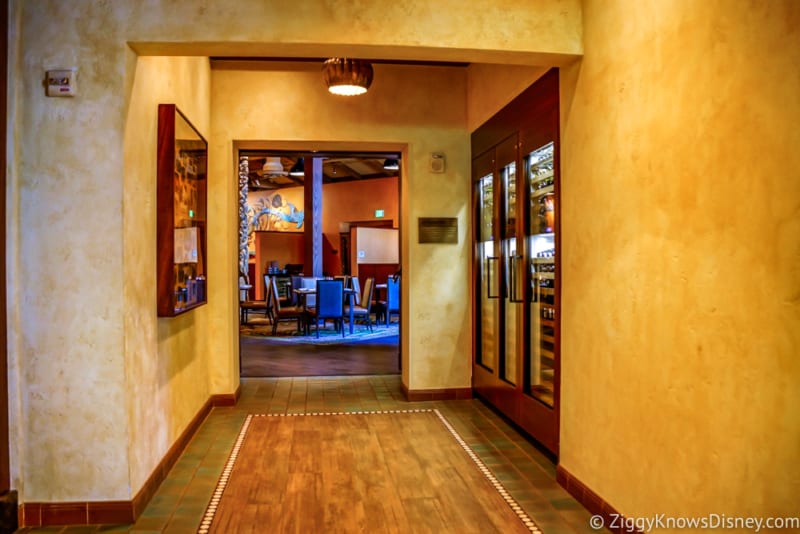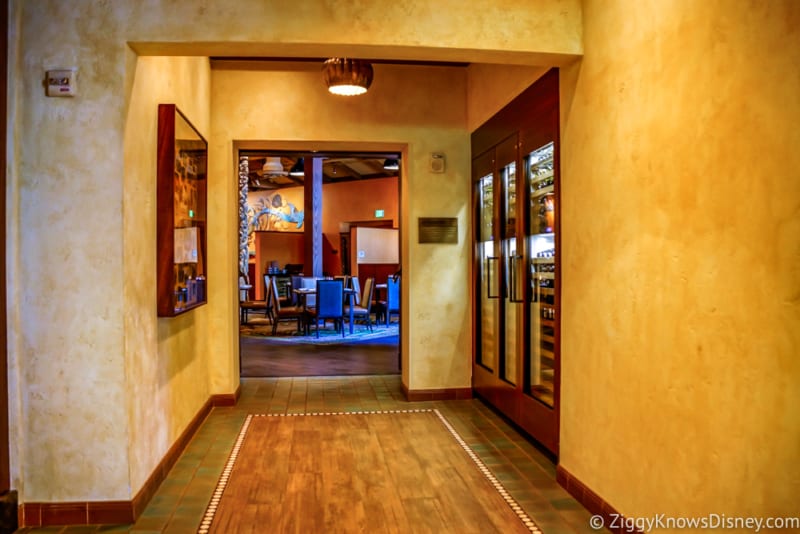 Tiffins has a great wine selection, with bottles of course from all around the world. They even offer an exclusive wine pairing experience with options coming in wine flights or by the glass or bottle. Here's a look at the wine storage: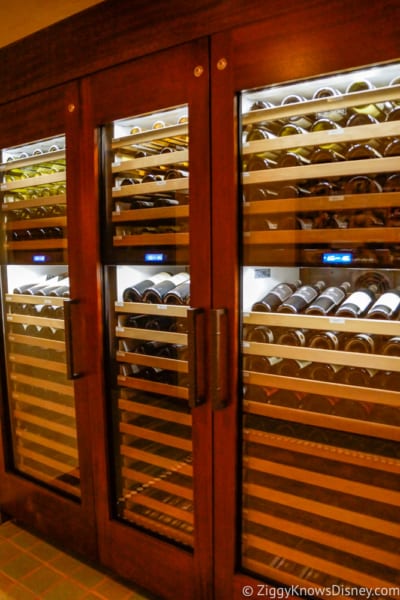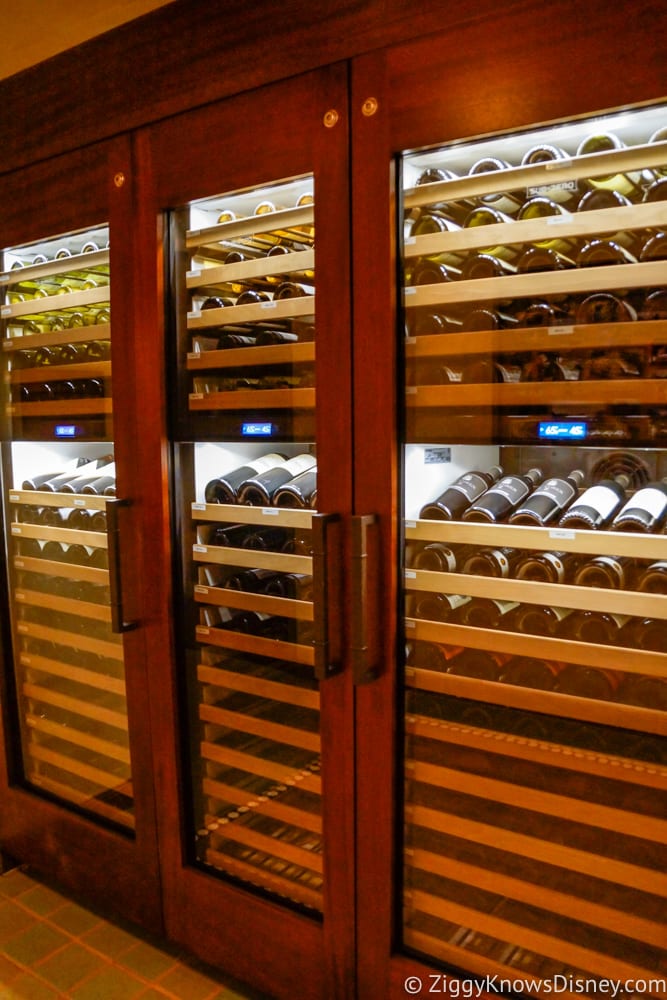 Grand Gallery:

Stepping into the Grand Gallery for the first time is a breathtaking event. The sheer beauty of the room hits you immediately, and the size as it's the biggest of the three dining areas. As we said this dining room is focused on animal conservation and displays some of the world's endangered animals in an effort to bring awareness to the public.
Right away the lit displays of animals on the walls jump out at you. This one is of all different species of butterflies:

The colors are really fantastic:

On the next wall is my favorite one, with lit artwork of many different endangered animals. Some animals include: Elephants, Monkeys, Gorillas, and Rhinos:



Also in the Grand Gallery are the unmissable Totems, which were made by real life families from Bali. The Disney Imagineers were blown away when they arrived over 20 years ago and they were the inspiration for the designs you see built into the Tree of Life. There are 5 of them total all with unique animal sculptures built into them:

Before arriving at Tiffins, they were at camp Minnie Mickey, but being weathered and worn down the Imagineers fixed them up and now they are home here.

The detail is really incredible:

Trek Gallery:

The Trek gallery wasn't being used during our Tiffins lunch review, but our waitress was kind enough to give us a tour anyway:

Everything in the Trek Gallery is inspired from Disney Imagineers' travels in Asia, and you can see a big difference in the style of art and the different artifacts found throughout the room:


I'm not sure where these heads are from, but they're sure freaky looking..?


You can see artwork that was used as inspiration for many of the attractions found in Disney's Animal Kingdom:



Recognize these from anywhere?

How about this guy??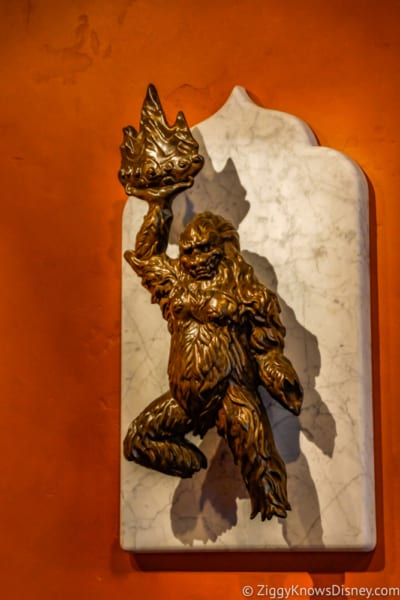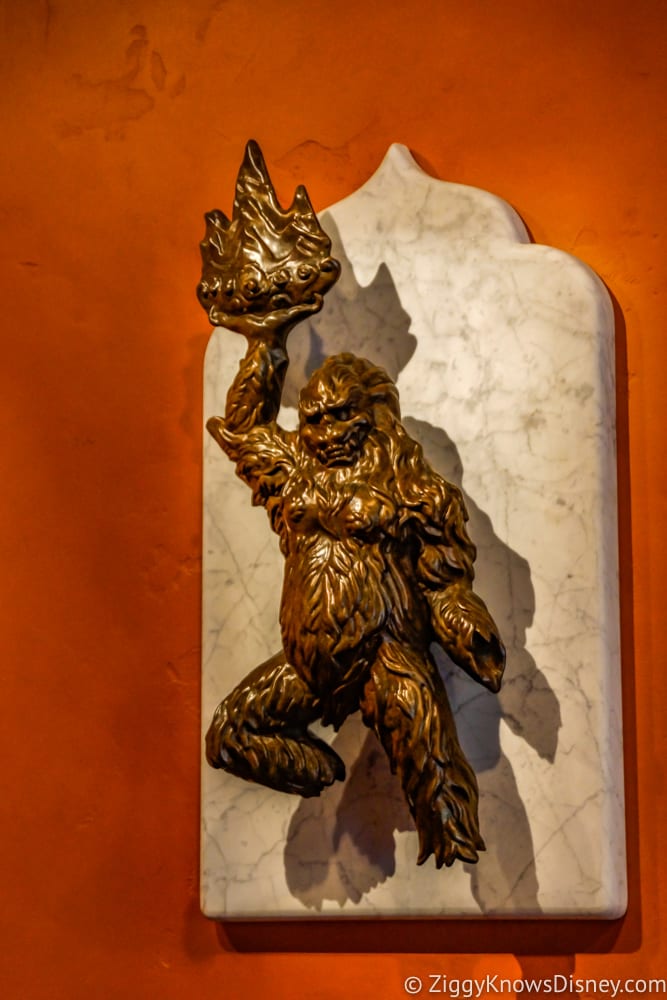 Safari Gallery:

The last Dining Room at Tiffins is the Safari Gallery, which is decorated exactly how you'd think it would be: Disney Imagineers' travels in Africa.

On the walls you'll find different architectural styles representing Africa, which you'll find visiting Africa and Harambe in Disney's Animal Kingdom: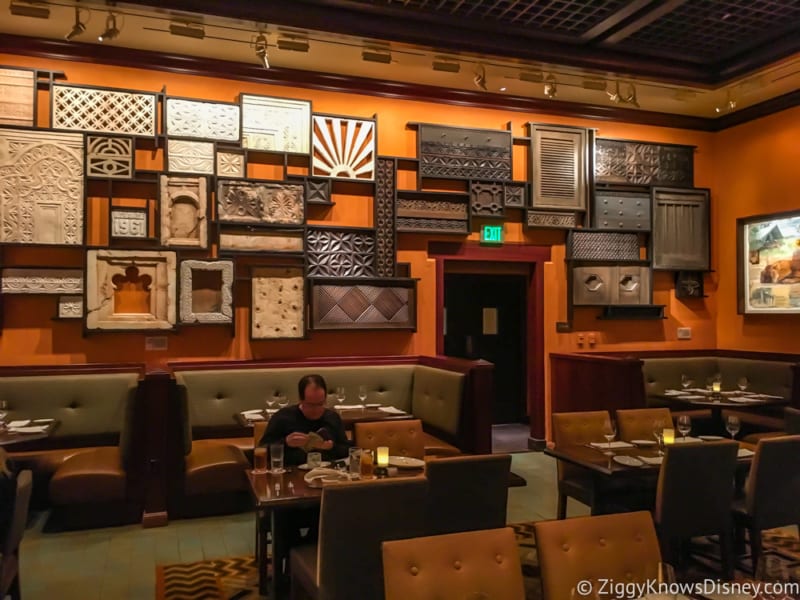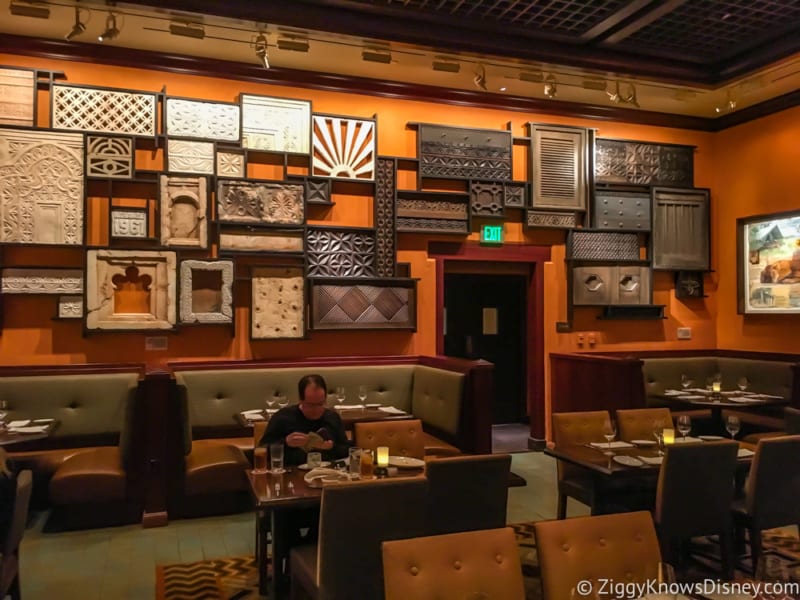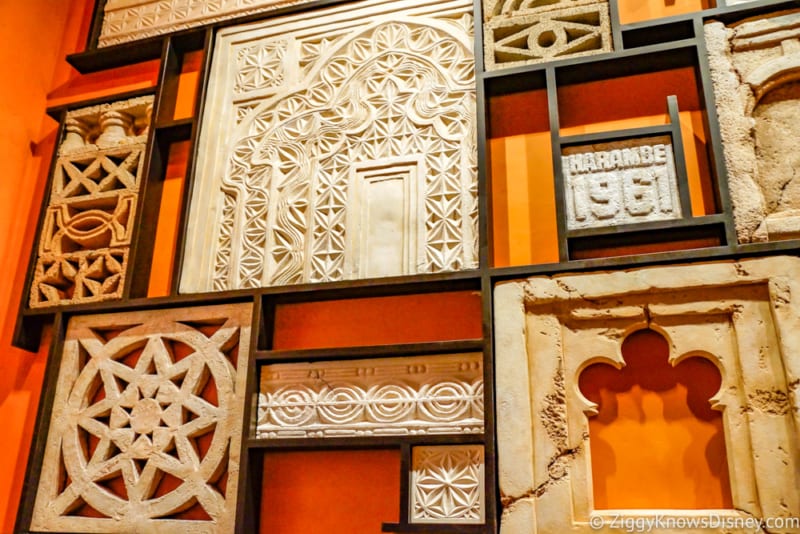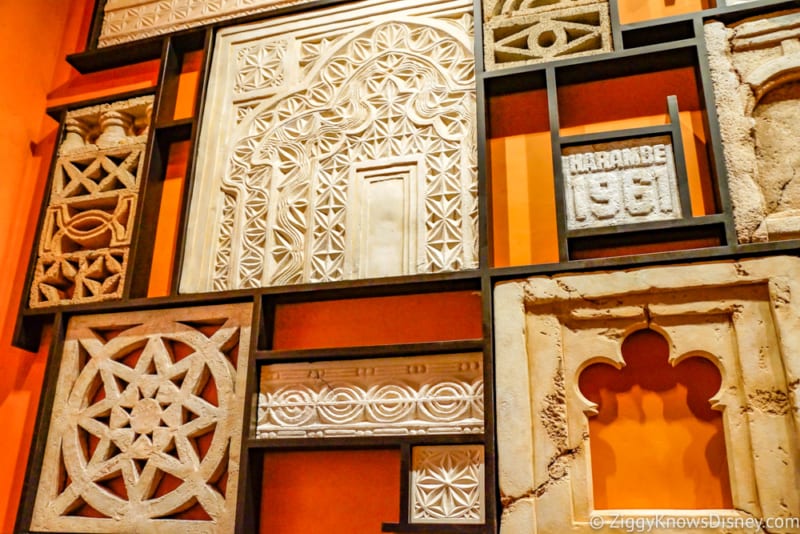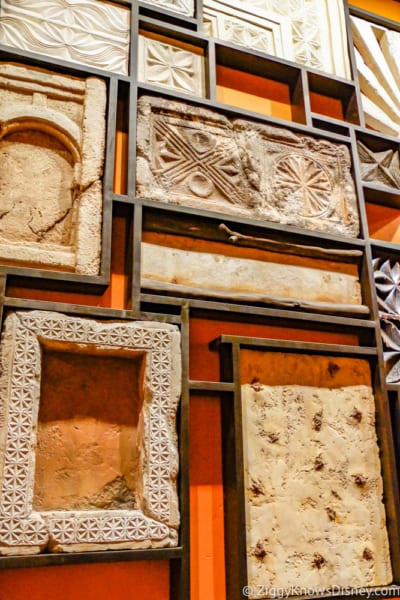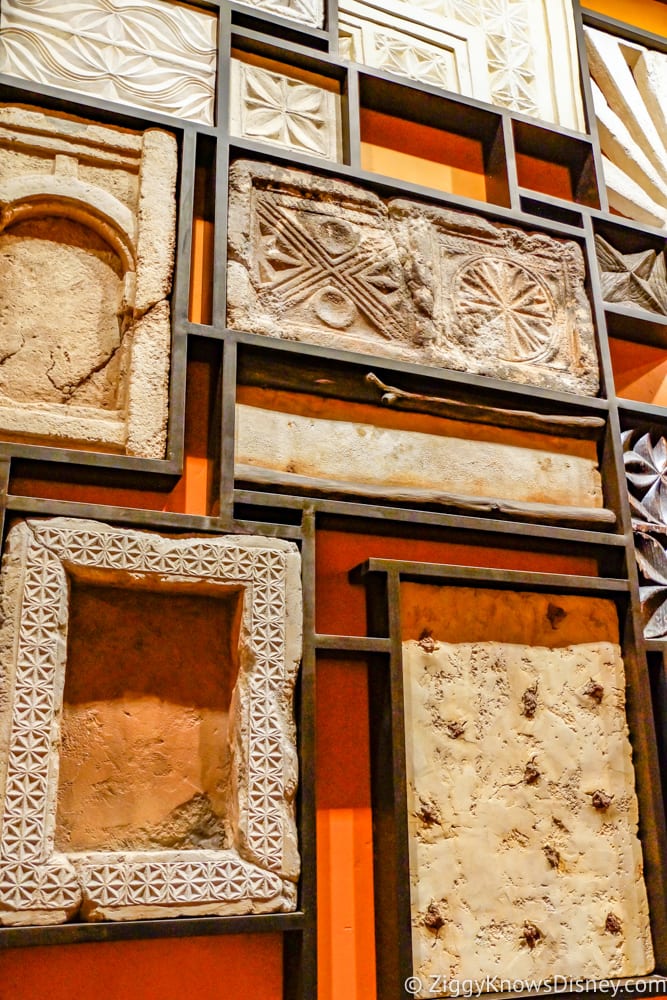 These are some beautiful photographs taken by Imagineers throughout Africa:


One cool piece is the Baobob Tree, a typical African tree which you'll recognize from trips through Kilimanjaro Safaris: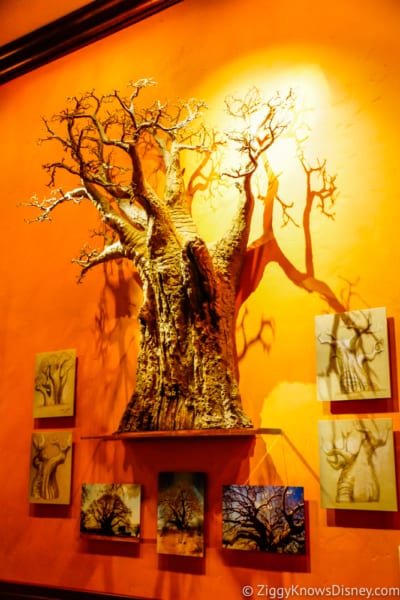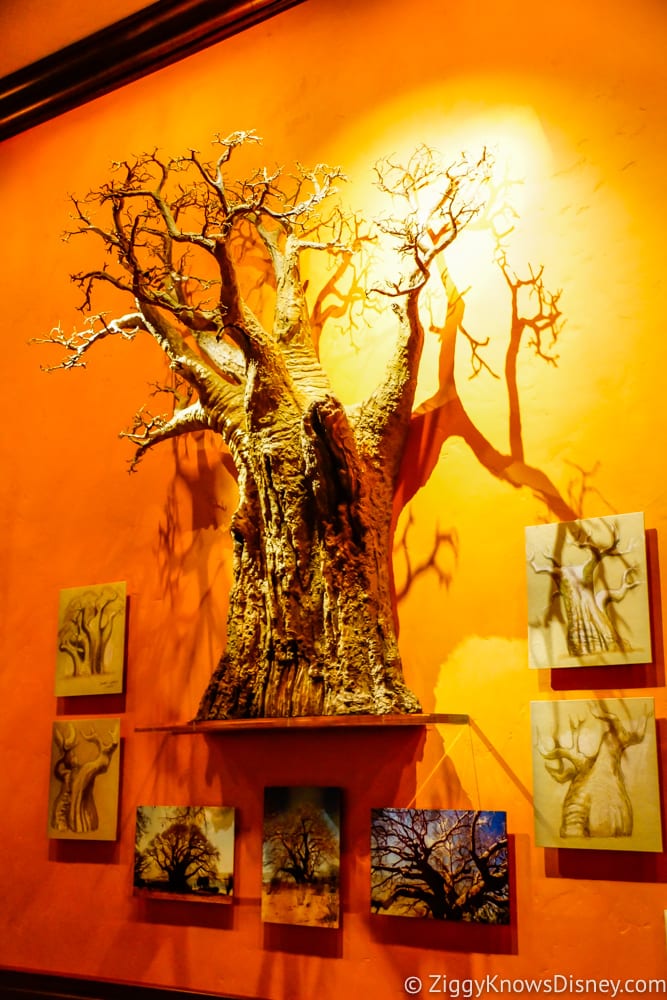 But the strangest and most interesting piece of art in the Safari Gallery is this one, called: "Electrified":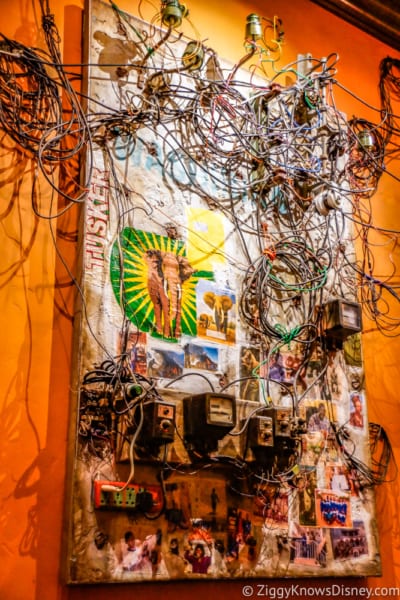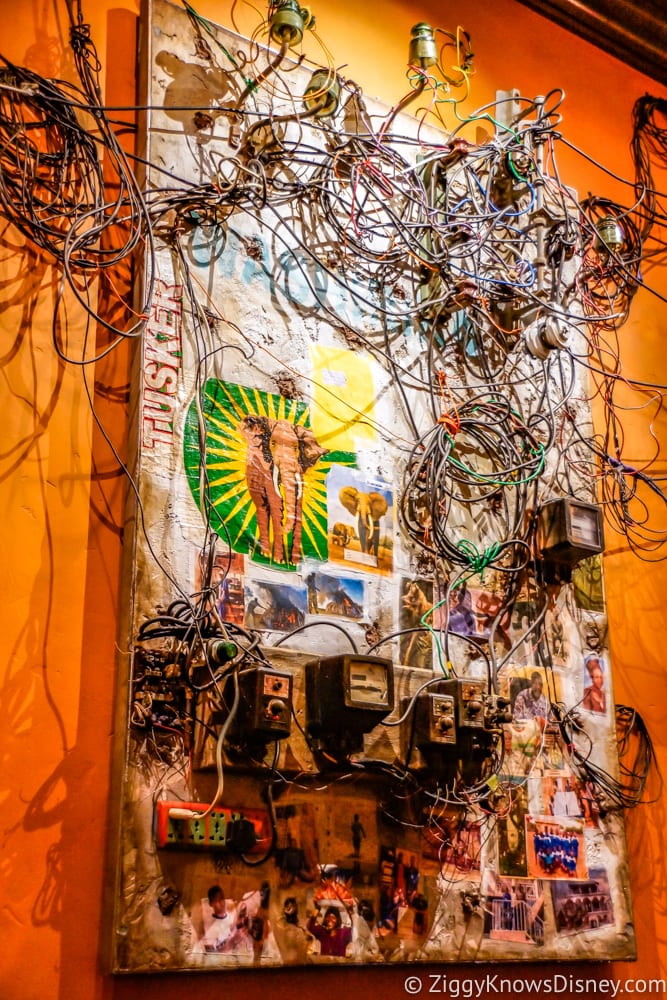 A favorite of Imagineer Joe Rohde, Electrified is a representation of how electrical circuits are put together in Swahili villages. Complex and chaotic indeed!
Ok so our tour of Tiffins is over, and our waitress is telling us it's time to order Lunch. As a side point, we found the service to be amazing at Tiffins, from all the Cast Members. Our waitress Laura was fantastic!!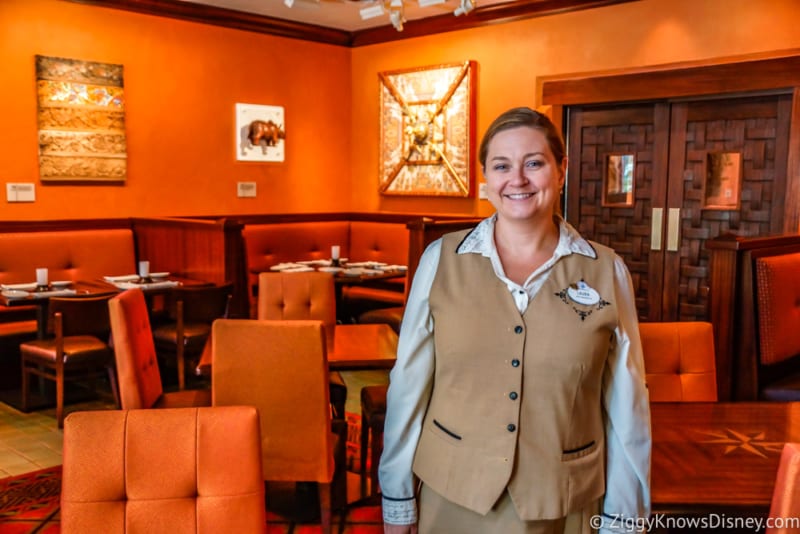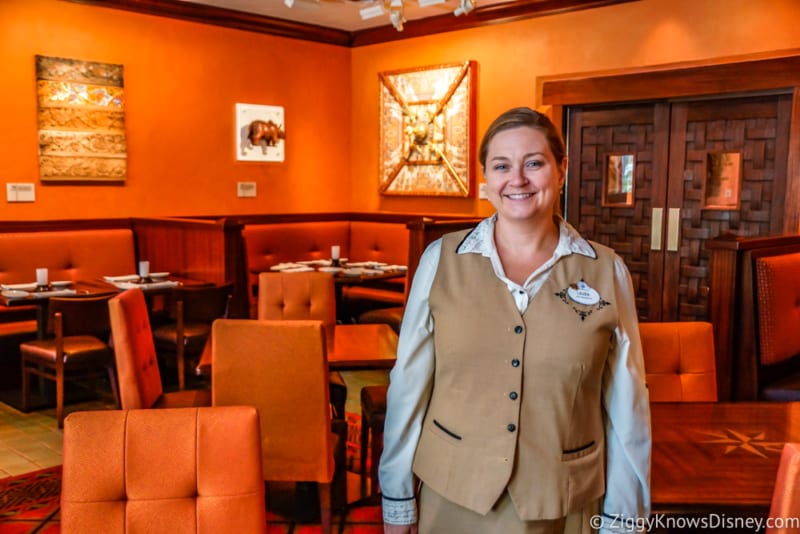 Our table is ready so let's get down to business: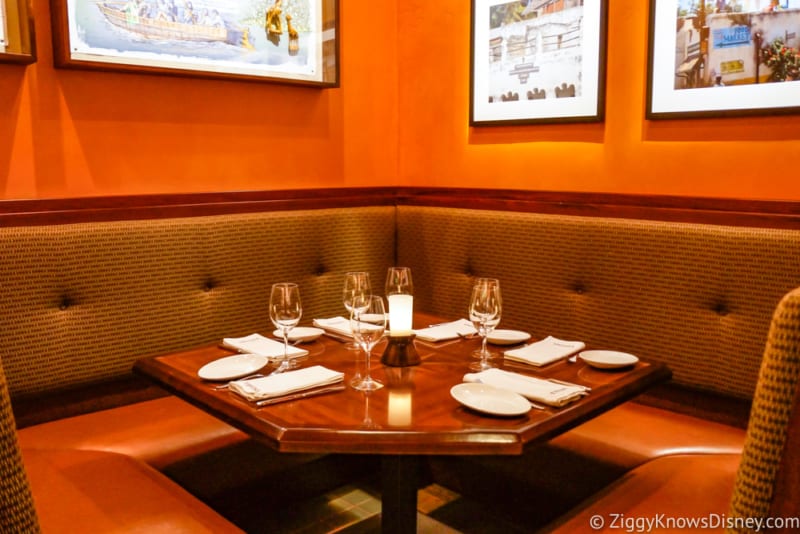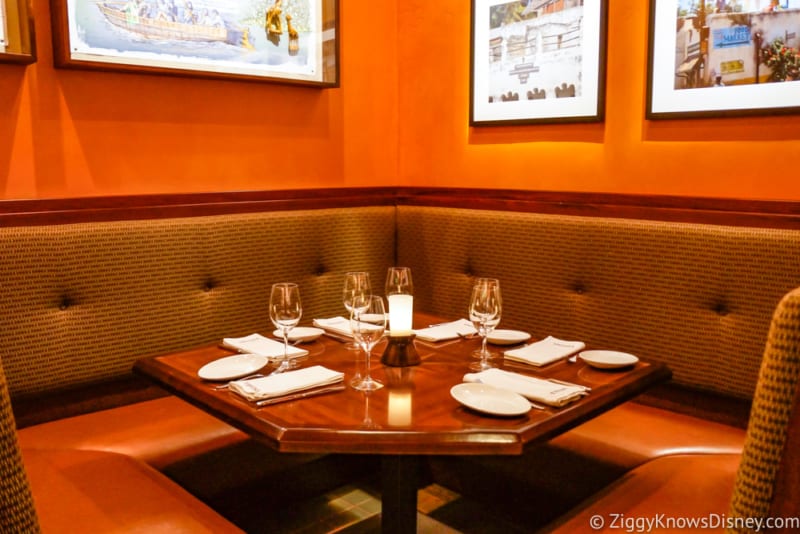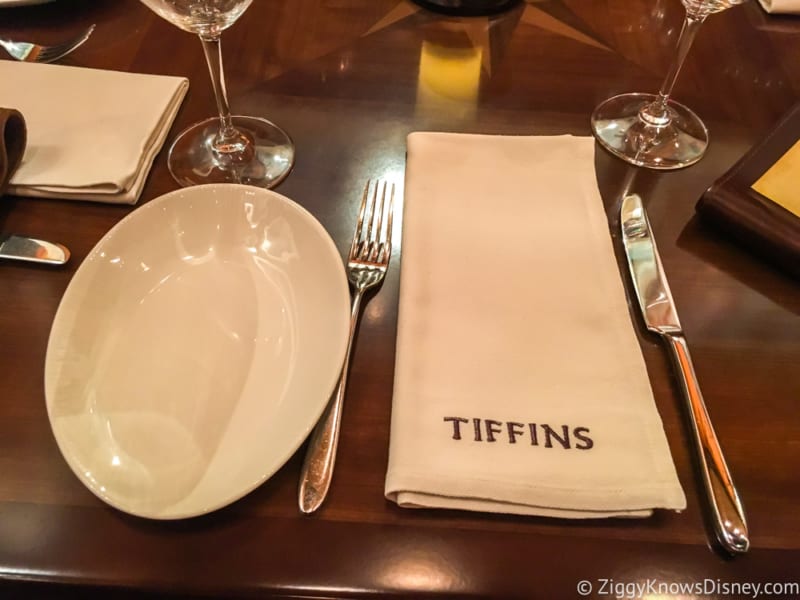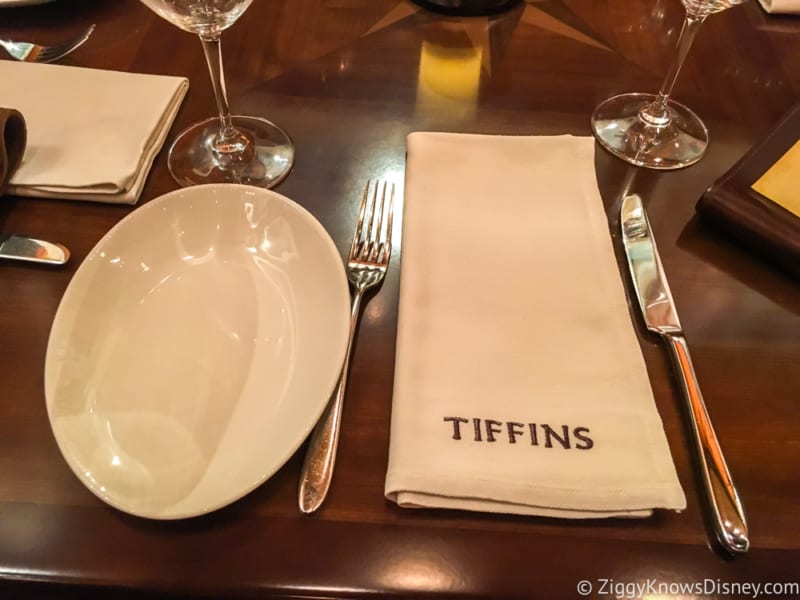 Food: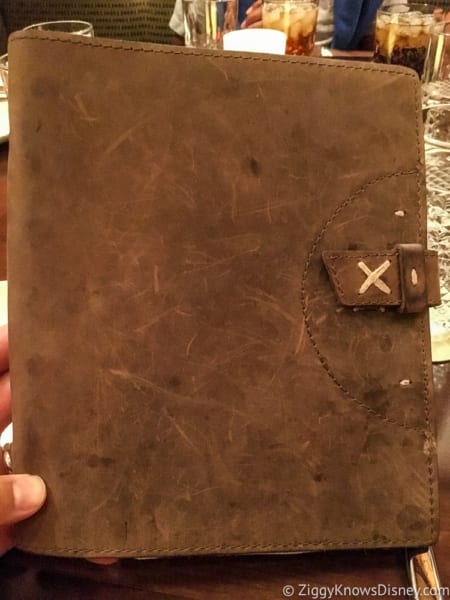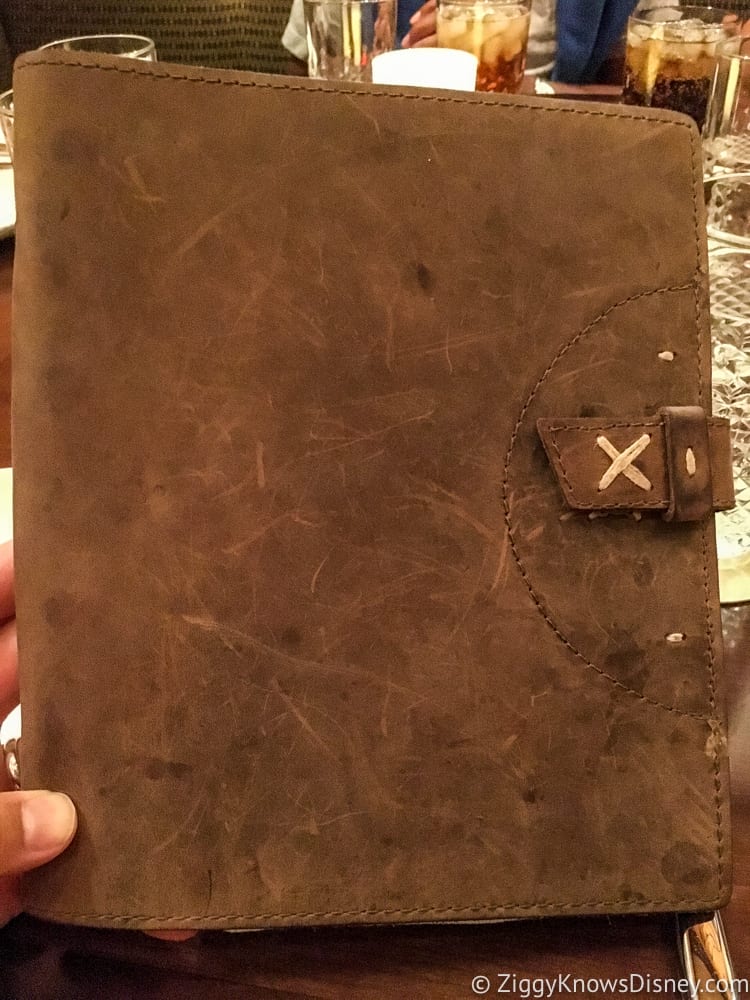 So as beautiful as the Tiffins restaurant is, we're here to eat! And since it has one of the most ambitious menus in Walt Disney World, we couldn't wait to try it all!
Tiffins has a nice Cocktail Menu with many really unique offerings. They also have an extensive Wine List so if you are a wine lover, be sure to try some of the more exotic ones with your meal: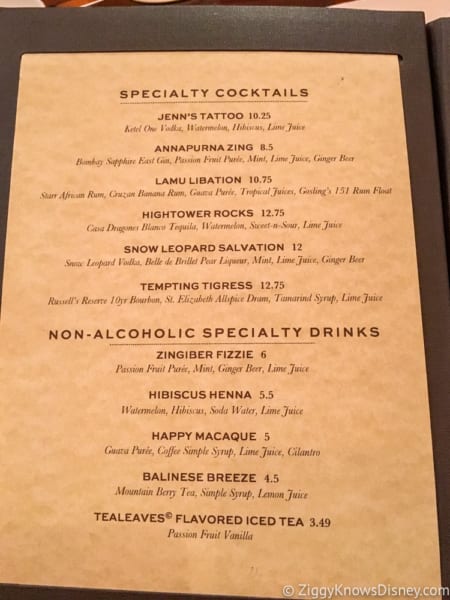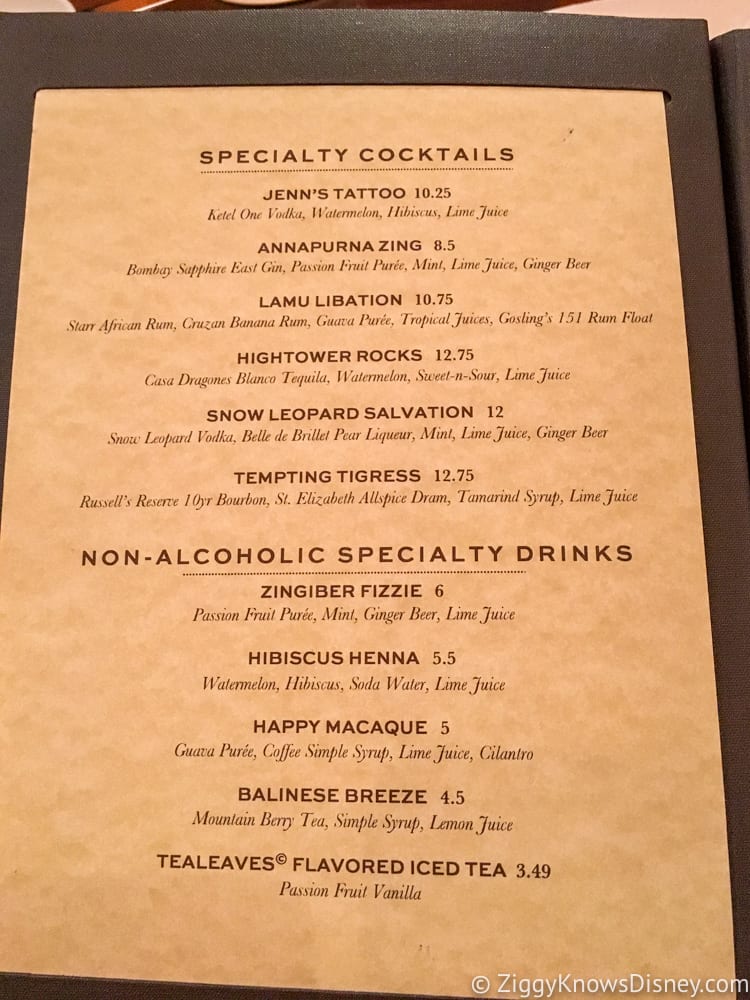 Tiffins has a Lunch Special called "Taste of Tiffins" which I think is really fantastic. Basically for $28 you can choose any 2 items from the specialty menu, plus you get a side of Jade Blend Rice. Some of the items are from the regular appetizer menu and some from the Entrees.
Of course the entrees are a smaller portion than you would otherwise get, but it's a nice way to try some of the more exotic items on the menu without having to order a huge portion of it in case you don't end up liking it. Then you can always go back next time to order a full portion of something to really enjoyed.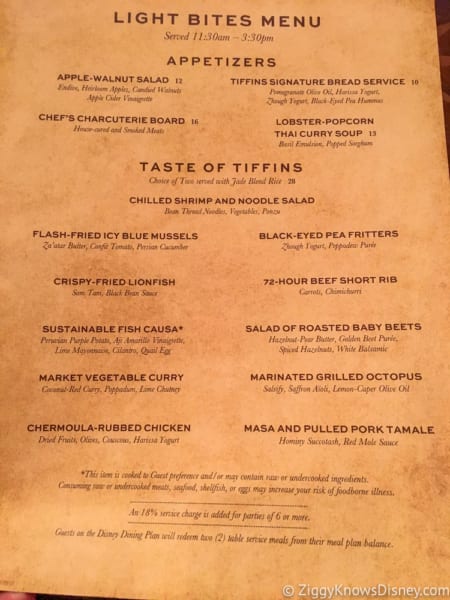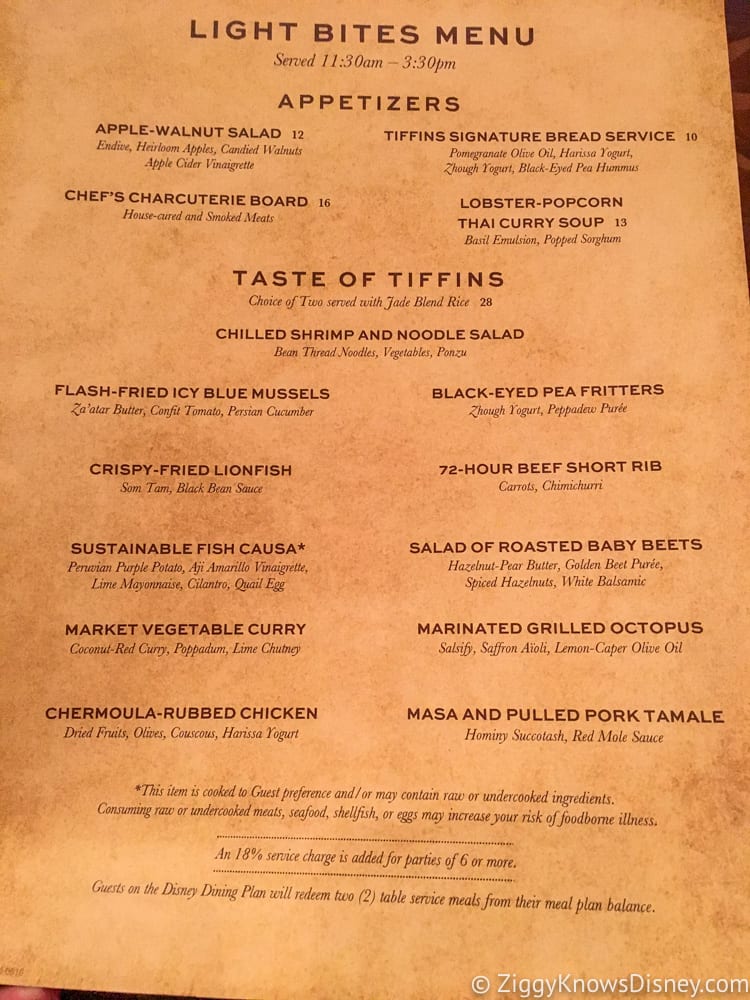 Right away you realize this is a menu like no other you'll find in a U.S. Theme Park. Grilled Octopus, Baby Beets Salad, Lobster-Popcorn Thai Curry Soup…only the Animal Kingdom could pull this off: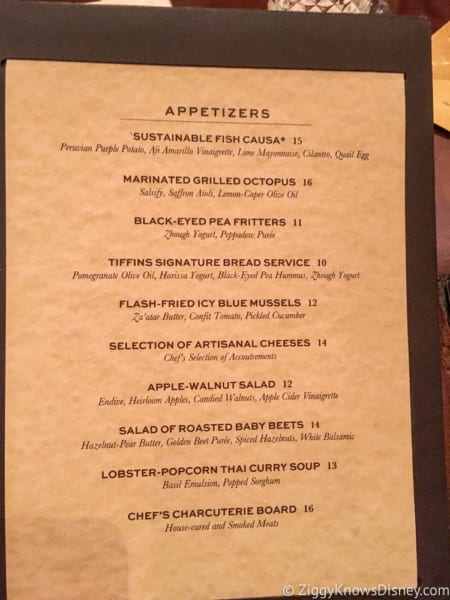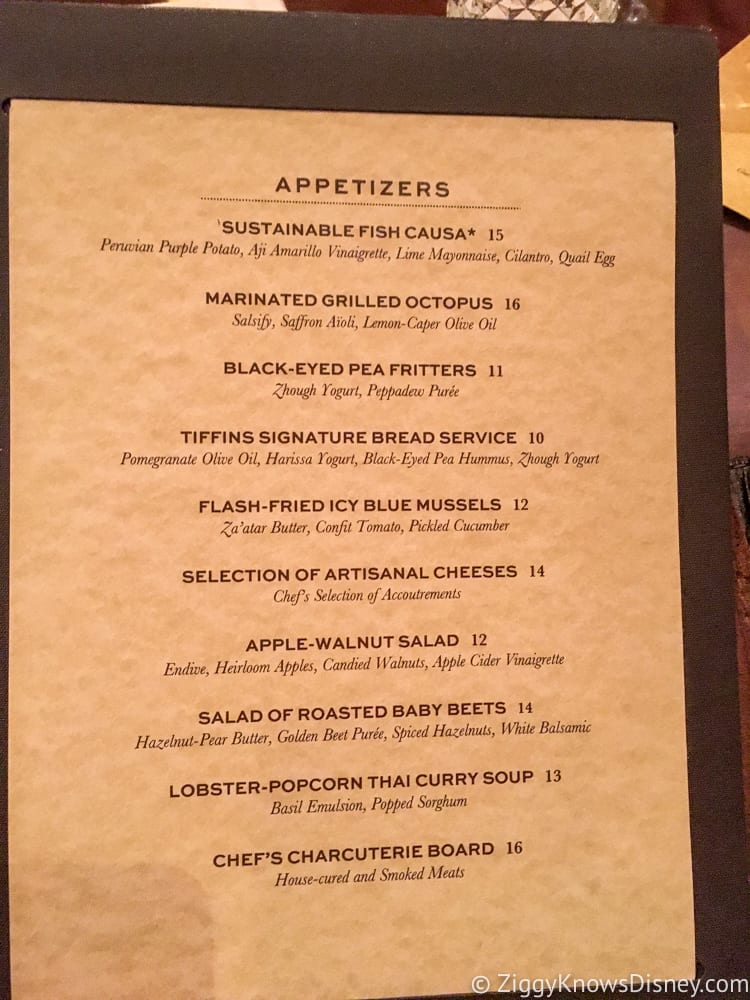 Some interesting looking Main Courses include: Wagyu Striploin and Braised Short Rib, Duo of Lamb, Pan-Seared Duck Breast, Grilled Head-On Prawns and Berkshire Pork Tenderloin: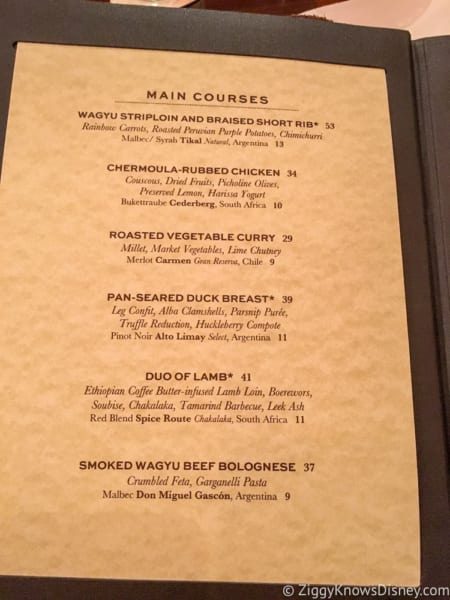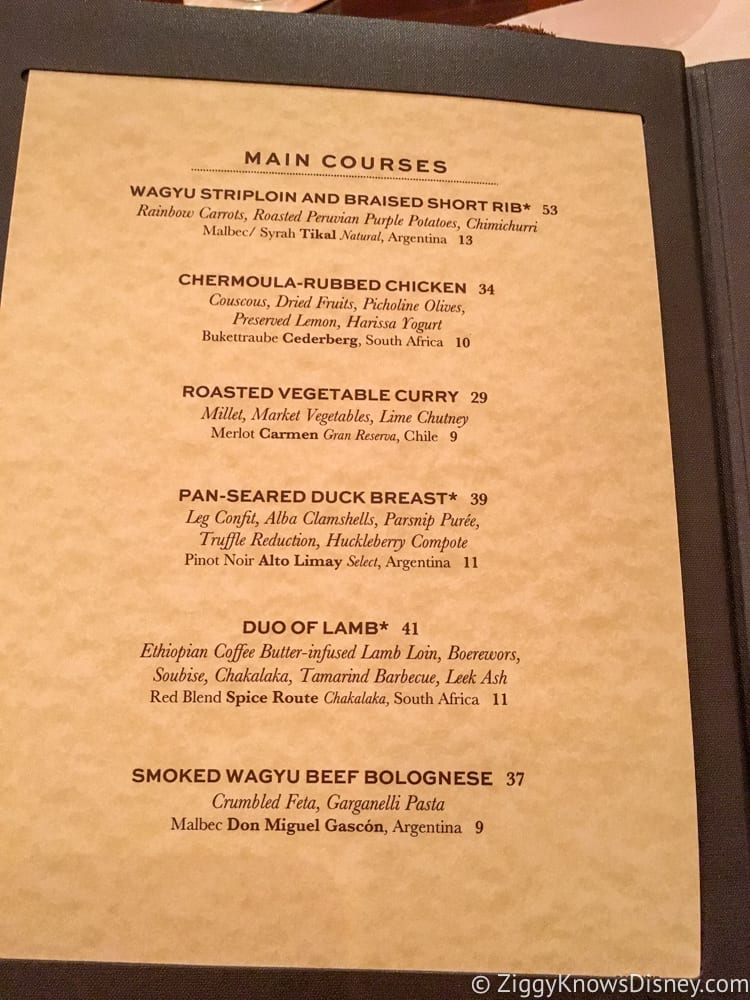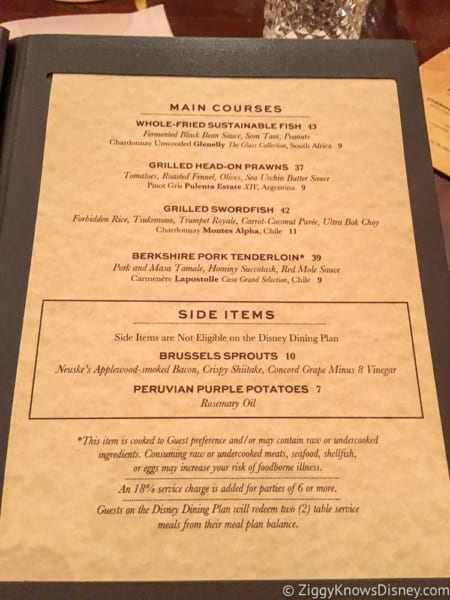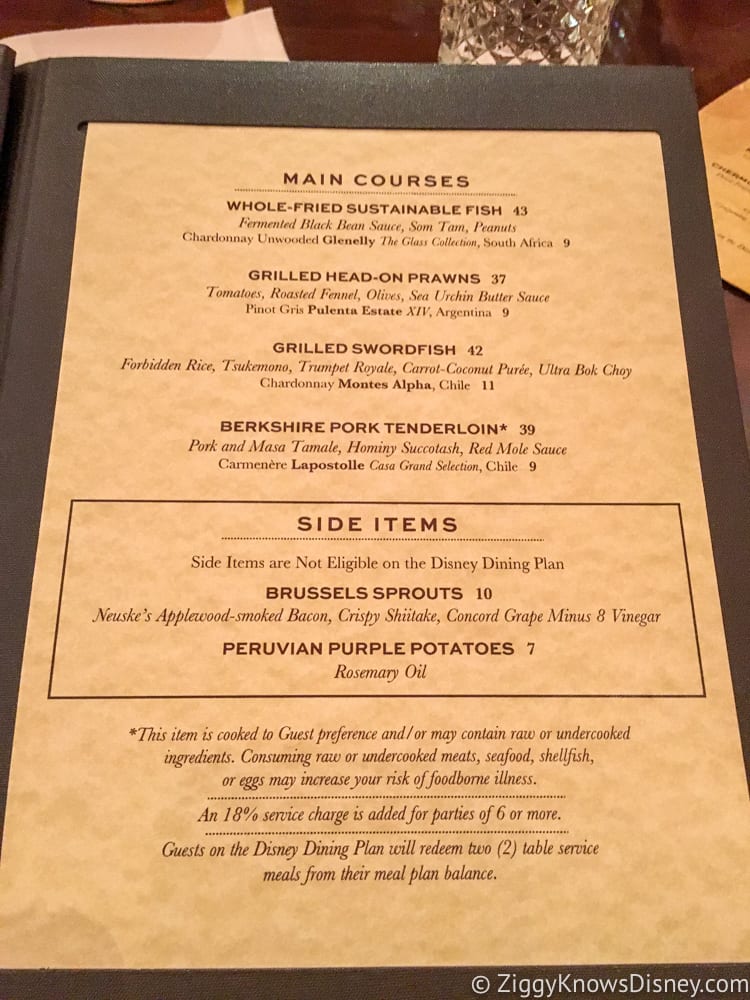 Let's start out our meal right with a Cocktail!
Hightower Rocks ($12.75):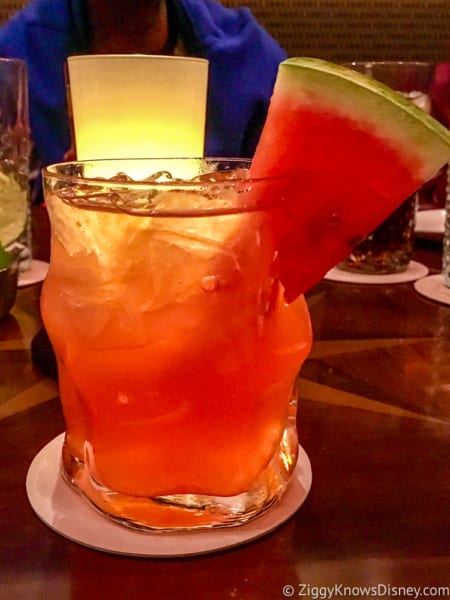 Right when the Hightower Rocks came out we were in love with it. This is the perfect Summer drink and was very unique and refreshing, it was almost like a margarita. There was a strong watermelon flavor and a nice size chunk of watermelon in there too. Very light and one we will order again.
Tiffins Signature Bread Service ($10.00)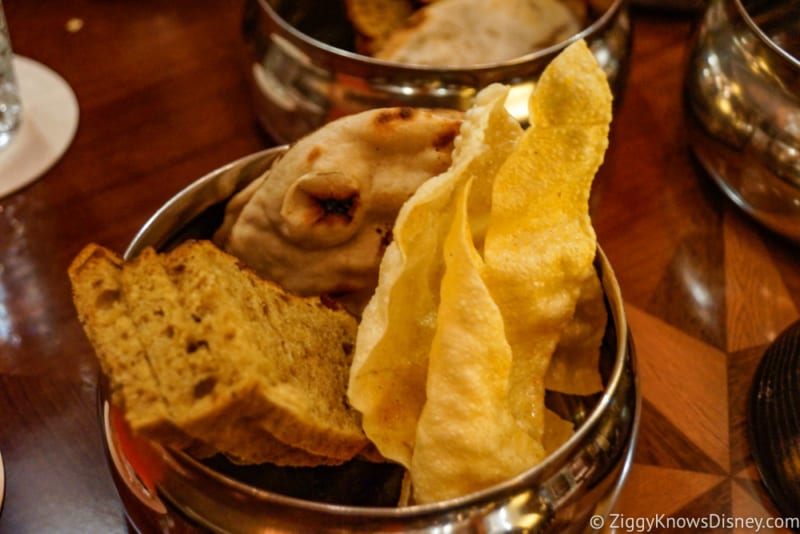 So don't confuse this one with the complimentary Bread Service Tiffins also gives you with your meal. Unfortunately we were so hungry when it arrived I forgot to photograph it, but it was lovely and had Pomegranate Focaccia with a pomegranate, oil and molasses dip on the side. That was really good and surprisingly not too sweet but even more savory.
The Tiffins Signature Bread Service you see in the photos was even better. It's served in Tiffin Pans and comes with 3 types of bread: Roti Naan which is almost pita like, Popodam was crunchy, made from lentil flowers, gluten free and is identical to the one in the Jiko Bread Service. Lastly there was a heartier Bread similar to a Rye. My dad liked the Rye the best and my mom liked the Popodam. I was torn but I'd probably go Popodam too.
The dips served with the bread service were Harrisa Yogurt, Lime Chutney, and Black-Eyed Pea Hummus.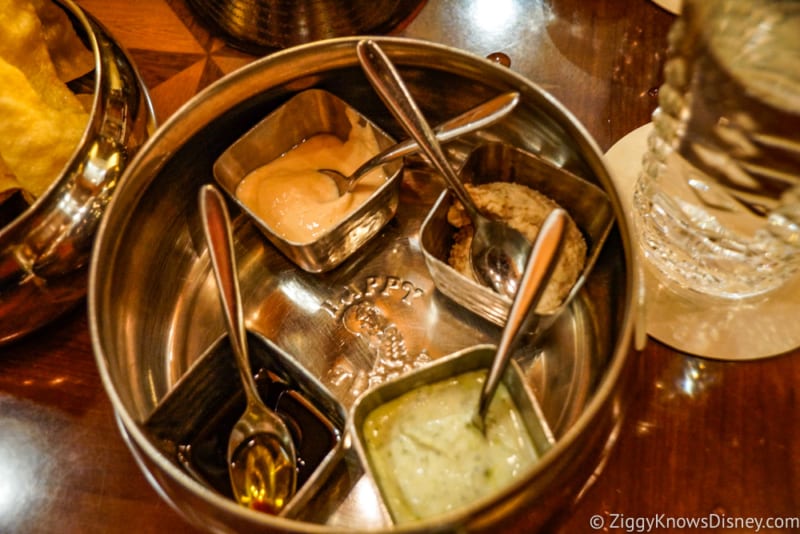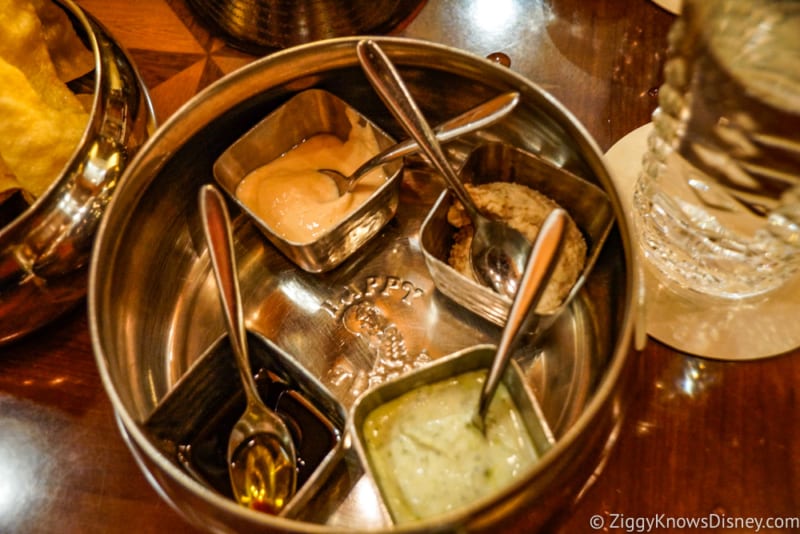 Overall the Tiffins Signature Bread Service was good, but not spectacular like Sanaa or Jiko which are both vastly superior and had us ordering more once we finished the first order.
I'm including the regular prices on the food items, even though most of them we had from our Taste of Tiffins menu.
Lobster-Popcorn Thai Curry Soup ($13):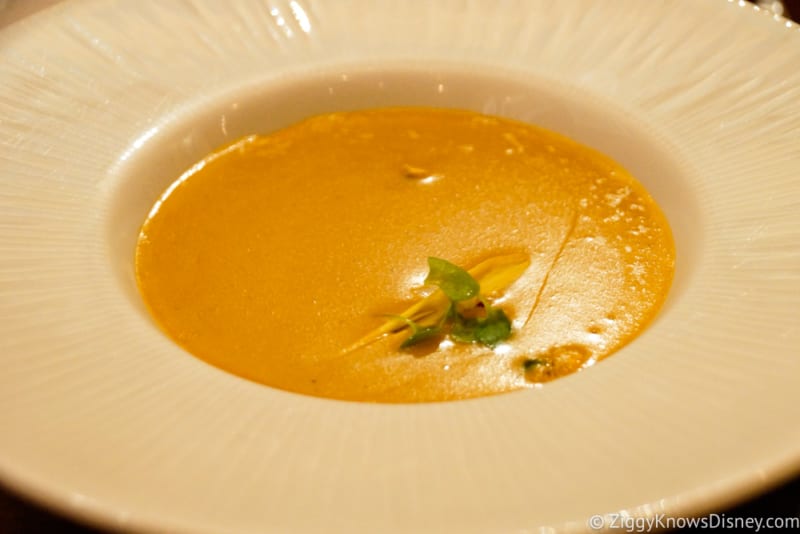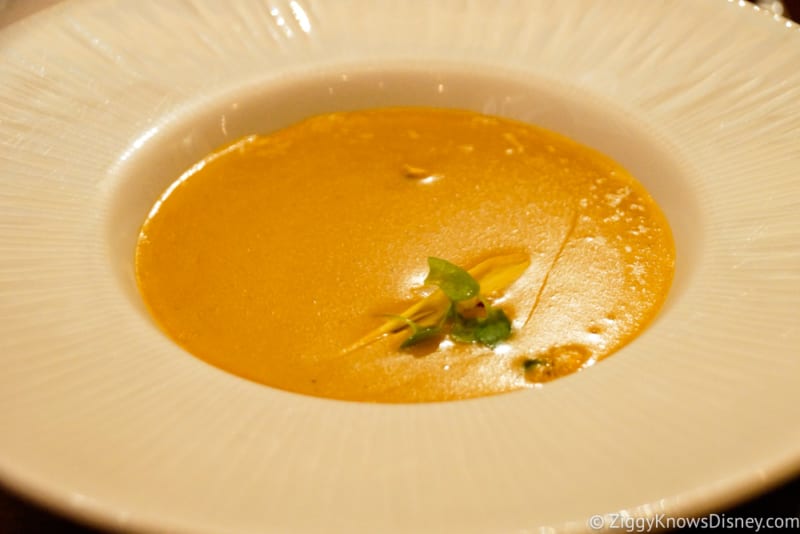 This was again a very interesting choice. Don't go into it expecting it to taste like a normal Lobster Bisque from Narcoosee's or The Boathouse, this is a totally different animal. The taste of curry is definitely present, but not really overpowering and it comes with just a little heat. The spices used reminded me of what you'd normally used in a Pumpkin soup, but they blended together nicely. There wasn't a ton of lobster which we could have used a bit more of, but this was a nice option and had a good presentation as well.
Flash-Fried Icy Blue Mussels ($12):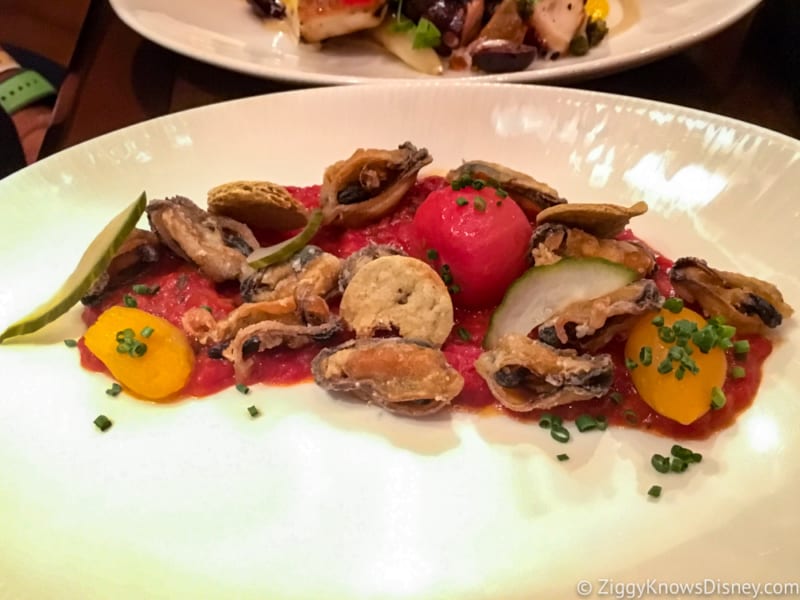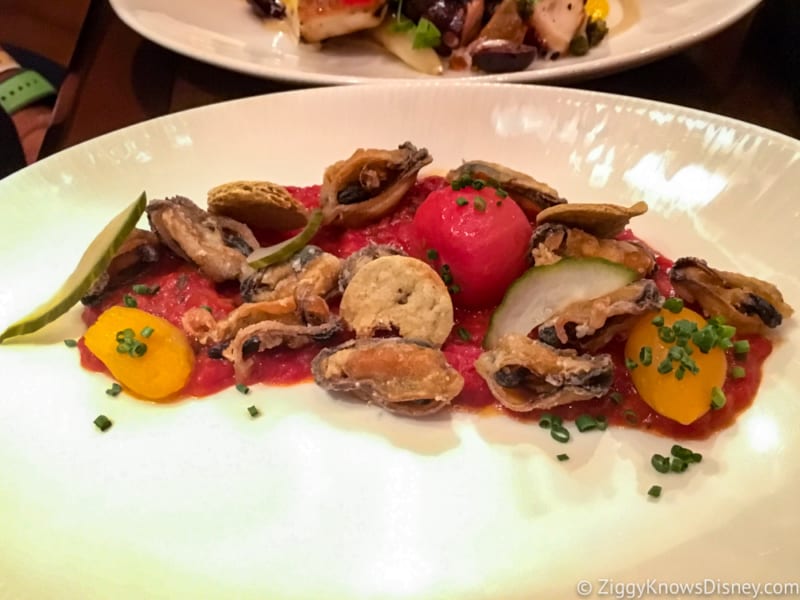 I'm not a huge mussels guy to begin with, so in order for me to really like them they have to be exceptional. Unfortunately I wasn't overly impressed with these. They were on the smaller side, and there were about 12 of them. They tasted very fresh, but overall they didn't blow me away.
Apple Walnut Salad ($12):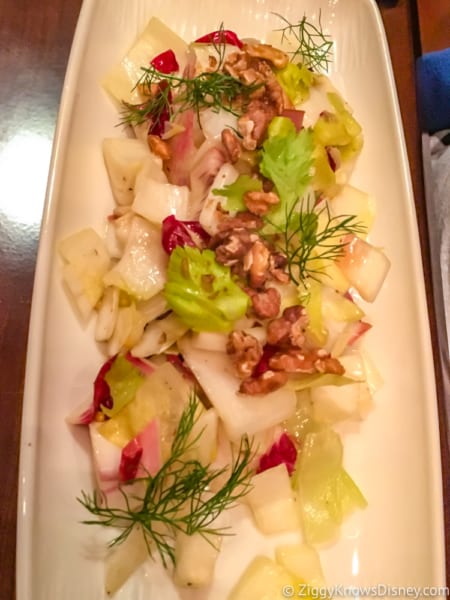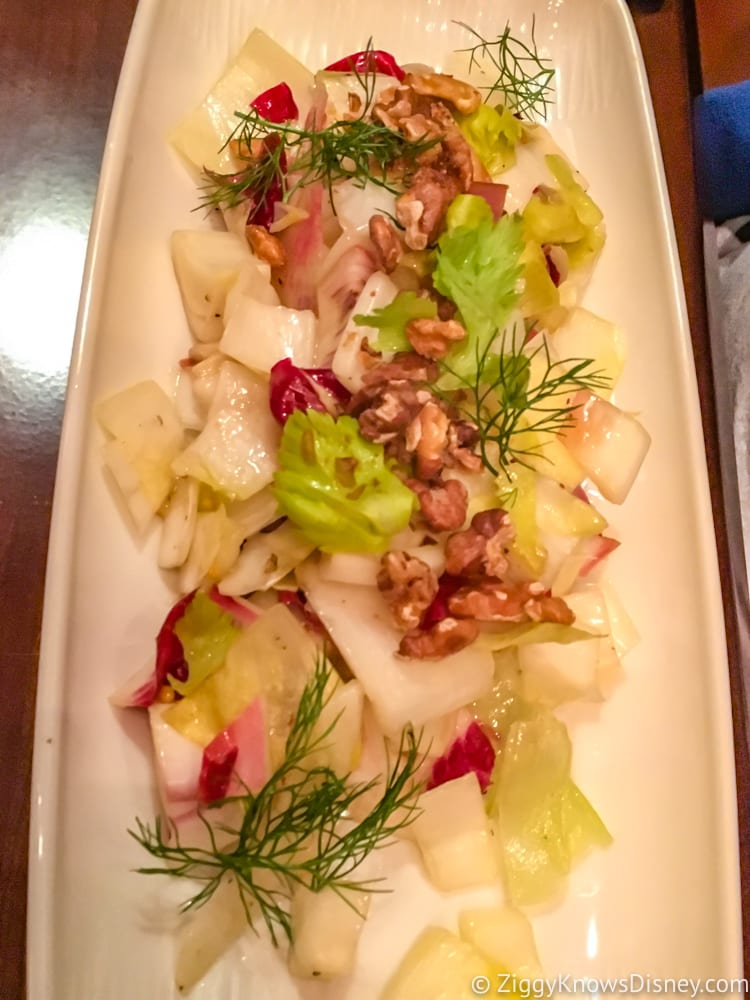 This was a salad we really enjoyed. It was very light and flavorful and I loved the crunchy texture of the apples, walnuts and lettuce. The apples were sweet and the walnuts were candied, so overall it's on the sweeter side, but the balsamic mixed together with it all was the perfect combo. A great choice which helped cleanse our palate from some of the very strong flavors in the other dishes.
Crispy Fried Lionfish (Only on Tastes of Tiffin Menu):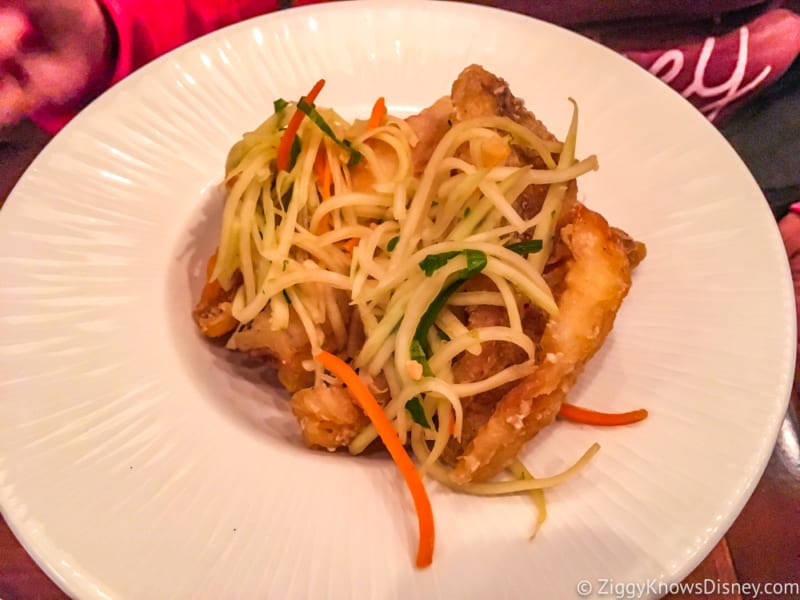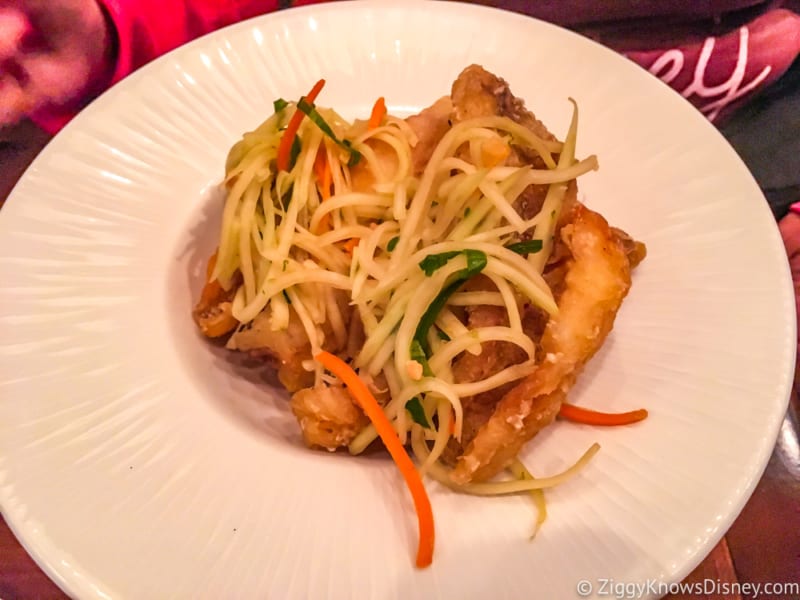 The Lionfish was an excellent choice that we really enjoyed. It was very mild and lightly breaded and flakey, and there was a good amount of it in the dish. Underneath the fish was a bead of Jade Rice, which had Lentils and Farro in it. Hearty and grainy!
Maybe the star of the plate though was the Green Papaya Slaw and lime served on top. It had almost a light lemony taste to it and it was unbelievable. Very different and delicious.
It came served with a fermented Black Bean Sauce which was also delicious poured over the top. Would recommend it for sure.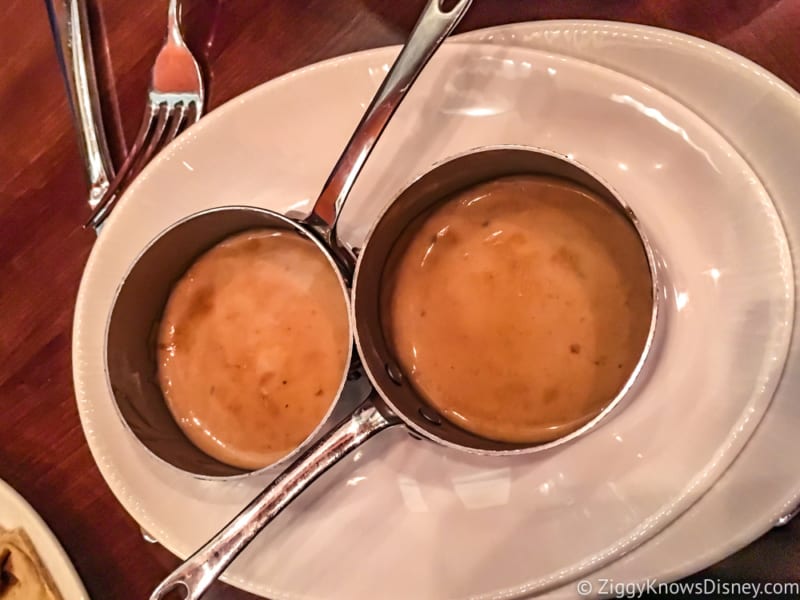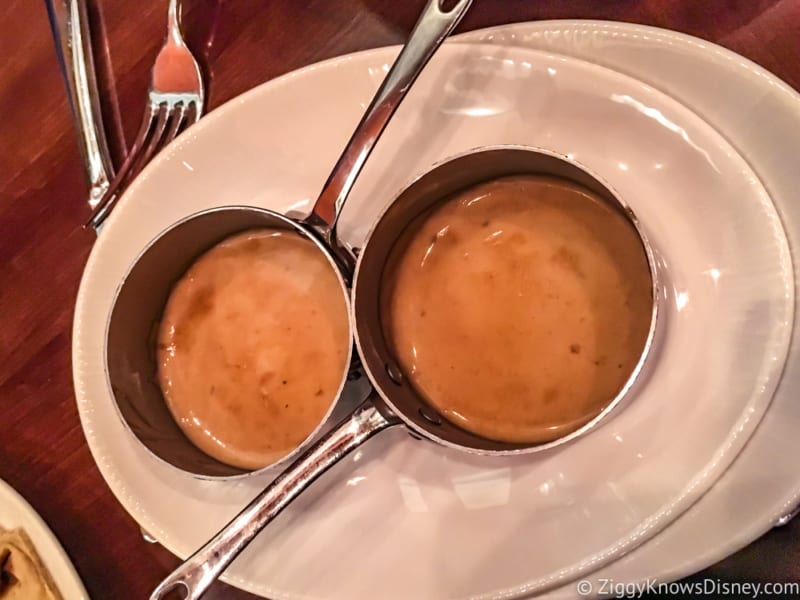 Marinated Grilled Octopus ($16):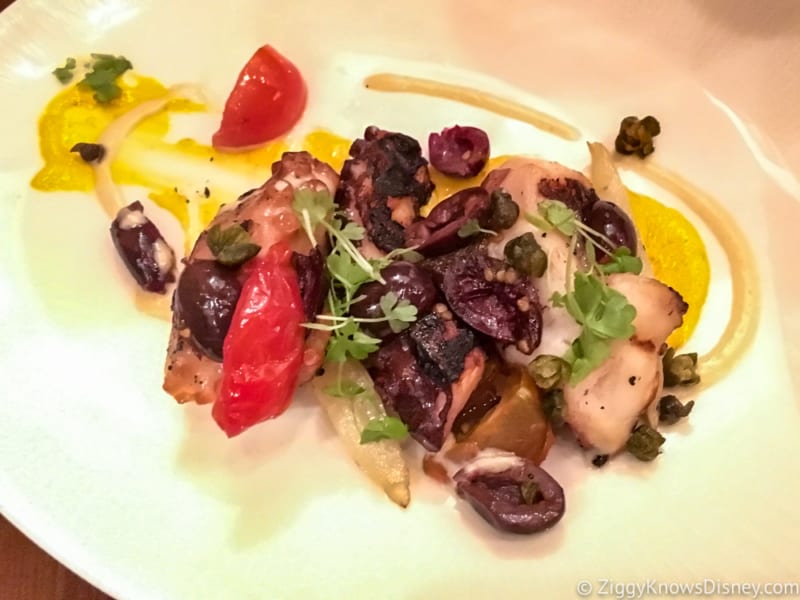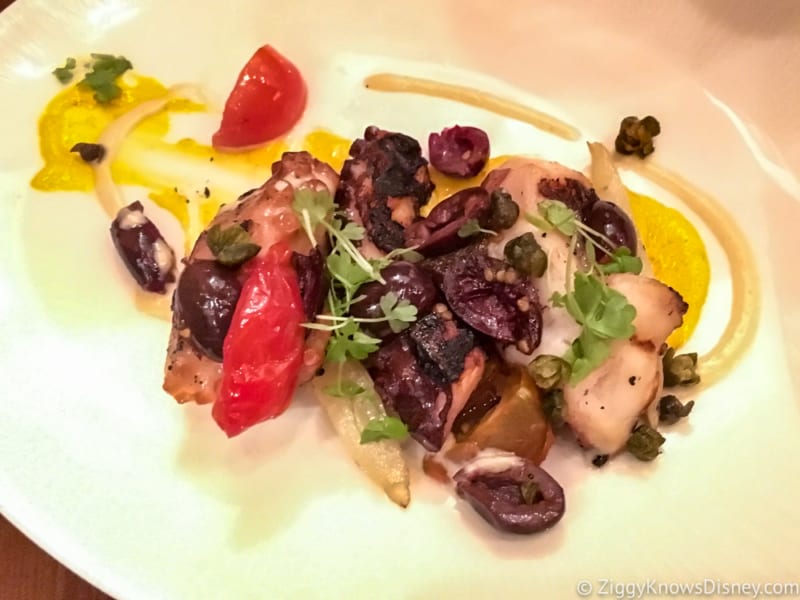 As you can see the menu isn't getting any more normal, but wow were we blown away by this octopus. To quote my friend Jessie, it was hands down the best octopus he's ever had. Extremely fresh and completely tender, there was zero chewiness to it which is almost impossible to do in our experience. It was nicely grilled which gave it an amazing charred texture.
The aioli served with it was equally yummy and mixed perfectly with it. And not to take away from the deliciousness of the octopus, but we loved the little grilled tomatoes with it, with which its acidity blended well with the octopus. Amazing must-try dish!
Chef's Charcuterie Board ($16):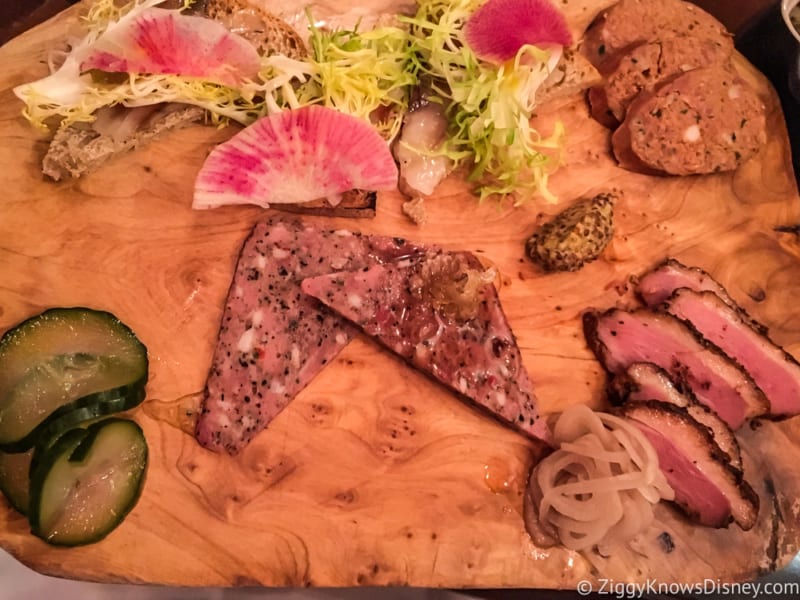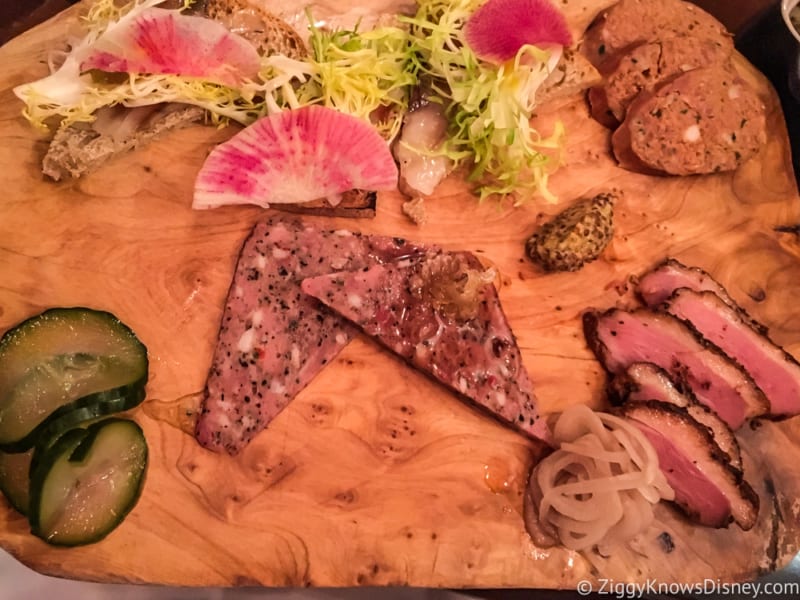 Again, not your normal Italian Meats Charcuterie Board here, it includes: Wagyu and Lemongrass Sausage, Duck Pastrami, Lamb Lardo and Duck Bacon. They were all very interesting, though some we liked much more than others. The Duck Bacon didn't really do anything for me, though the Duck Pastrami was excellent. There was a lot of it, and tasted like cured pastrami with a nice peppery crust on the outside.
The Wagyu and Lemongrass Sausage was amazing, with a slightly spicy flavor and a little smokey. Amazing with the stone ground mustard on top. The Lamb Lardo was just ok and had a bit too much gamey taste for us.
Overall 2 of the 4 we thought were awesome and the other 2 we could leave behind, but worth a try if you are a fan of cured meats.
Pan-Seared Duck Breast ($39):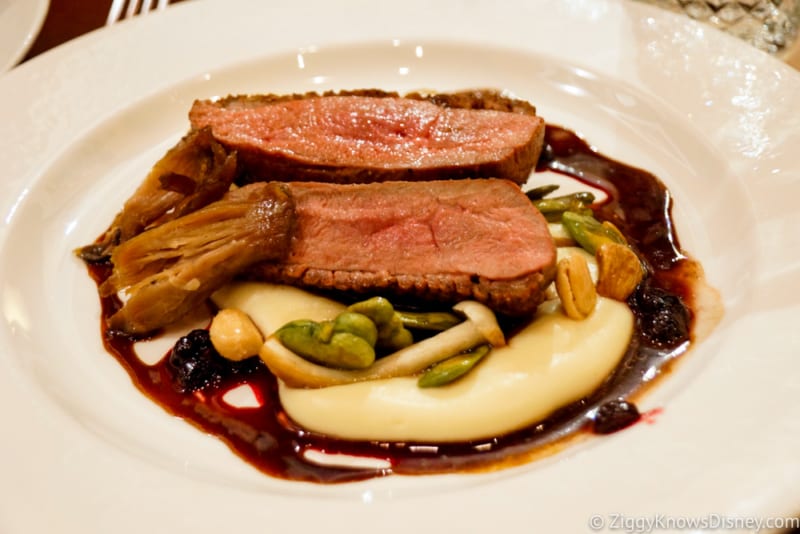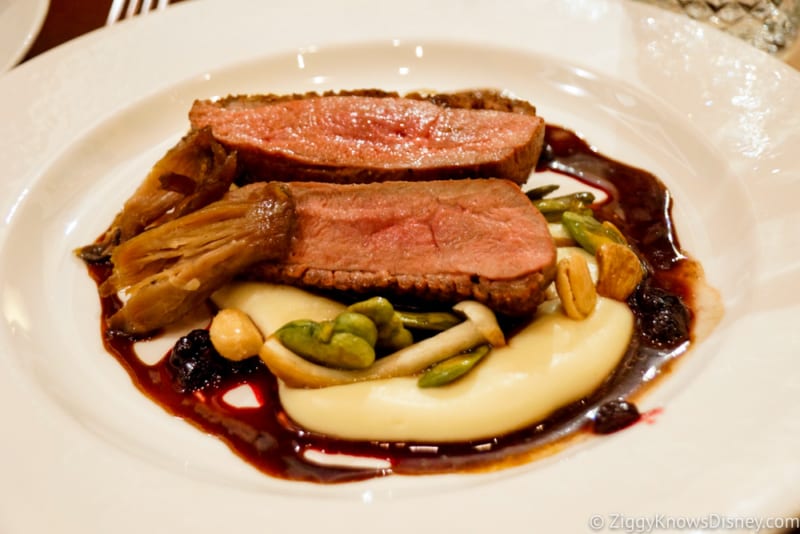 This was incredible and my favorite dish of the day hands down!! I've never had duck breast as succulent and tender as this, and surprising there was zero gamey flavor to it. There was also some leg confit in the dish, which might have been even better! The whole thing melted in my mouth and was phenomenal!
Even the sides were great including the parsnip puree (who knew), and the truffle reduction added a whole other layer of flavor to everything which was beyond belief. I LOVED this and can't wait to go back and order this again!
Dessert: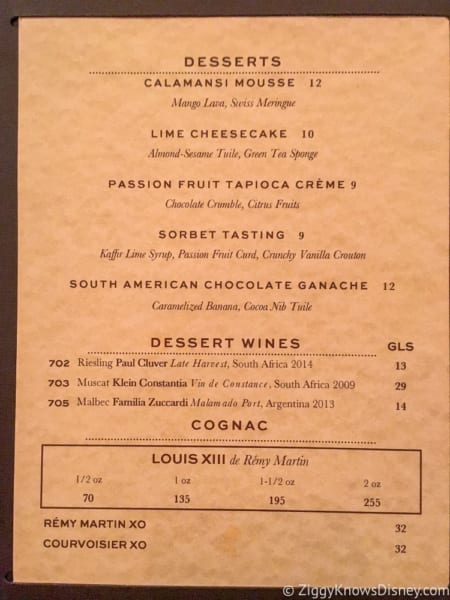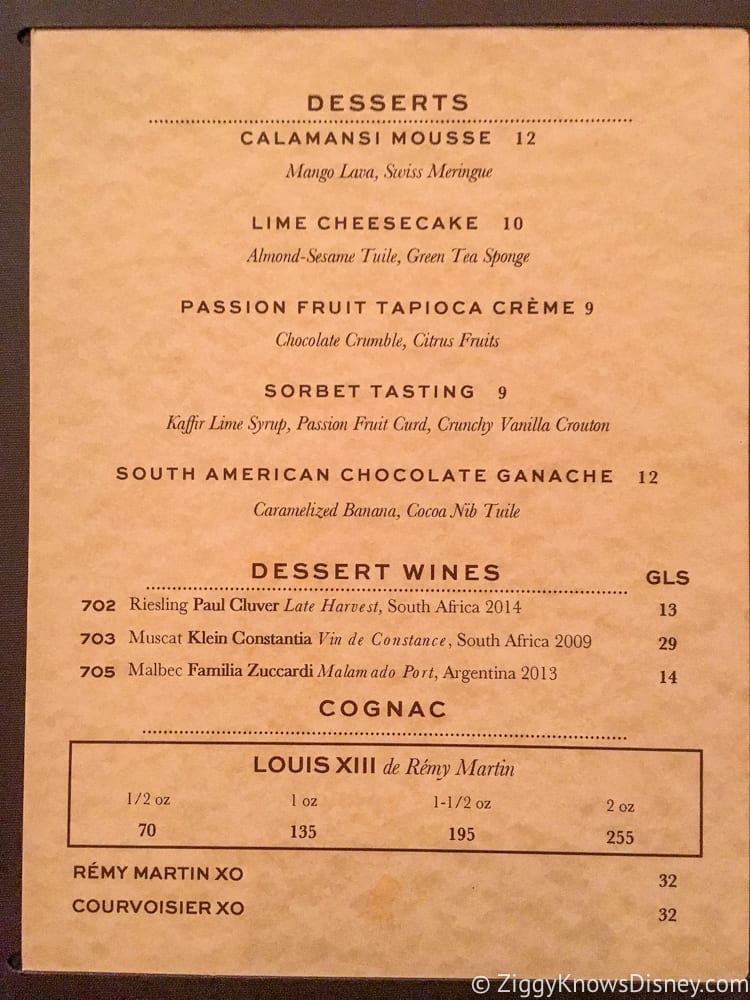 We weren't leaving our Tiffins review without trying dessert and the options here are equally exotic as the main courses.
South American Chocolate Ganache ($12):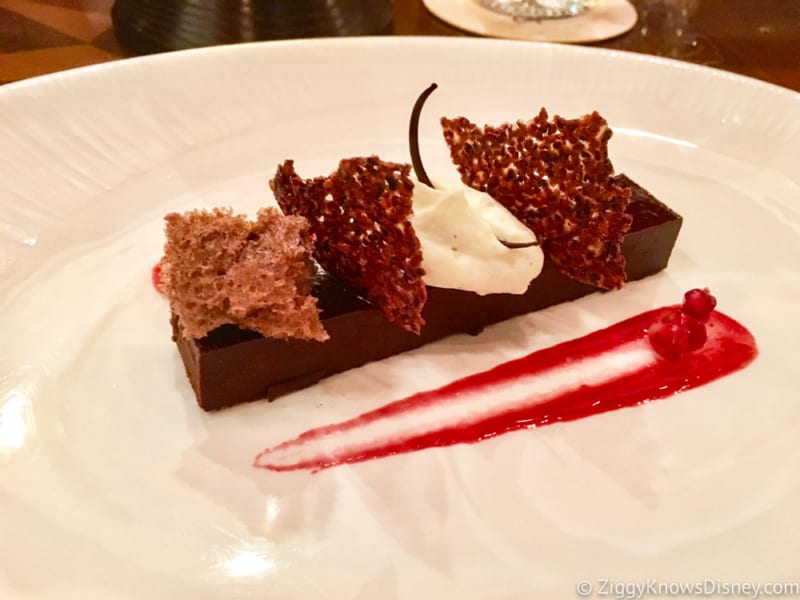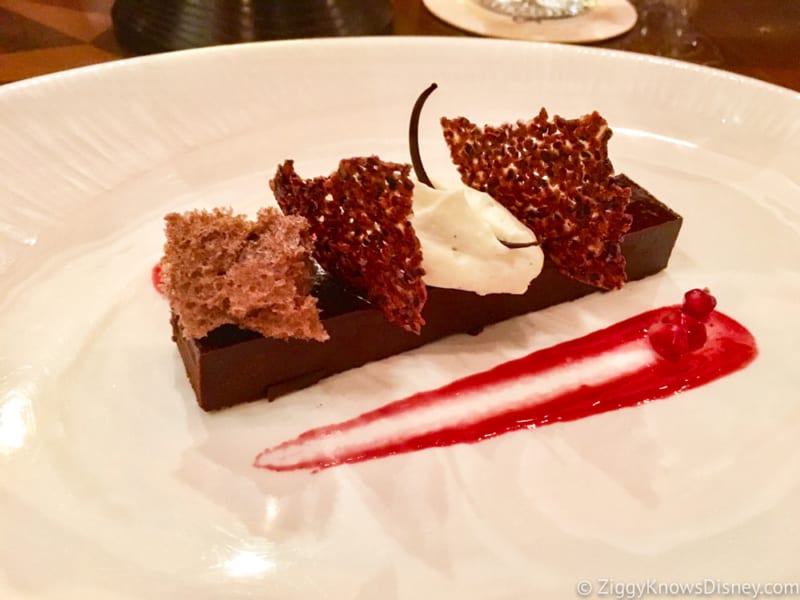 This is the ultimate chocolate lover's dessert (like the Chocolate Soufflé at Palo). The super rich, dark chocolate just melted in your mouth and even though it doesn't look big, it packs a punch. We shared it and found it to be just the right quantity for us. If you love chocolate get this without thinking twice!
Lime Cheesecake ($10):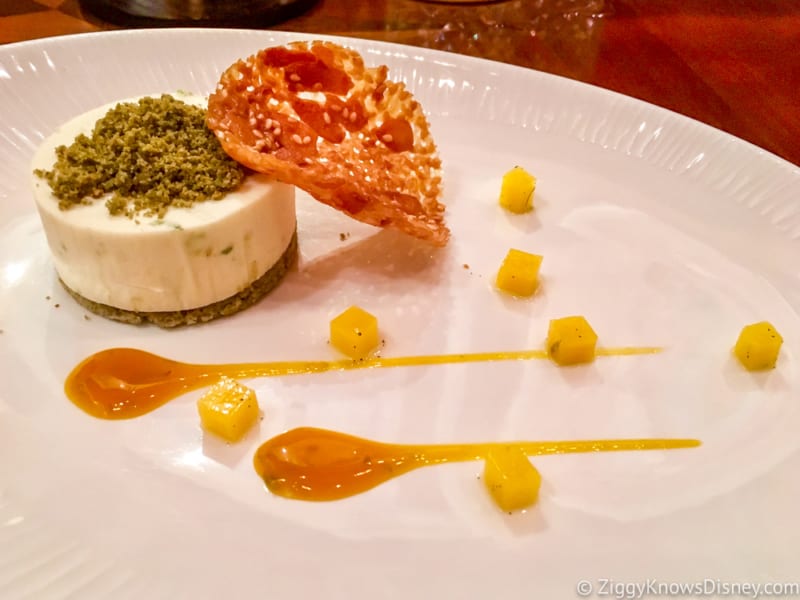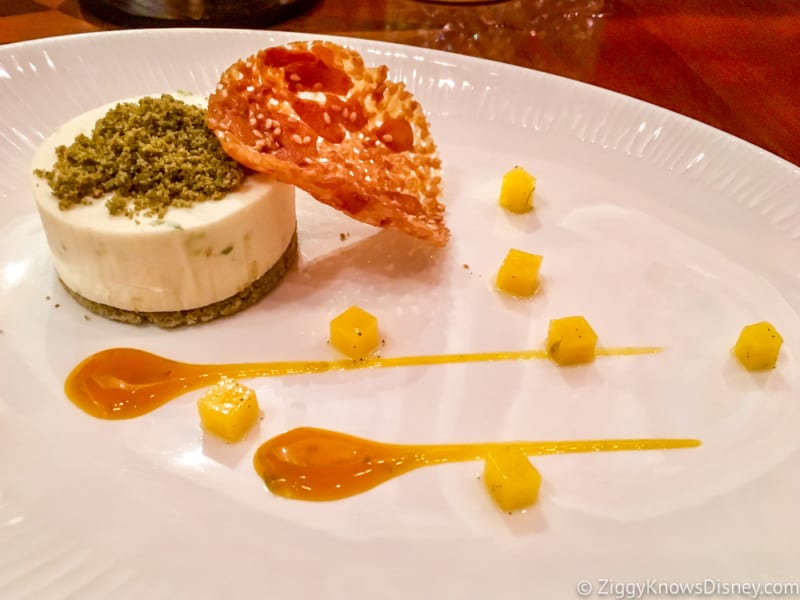 This was completely different from the previous chocolate dessert, as it was much lighter and very creamy. You can taste a distinct vanilla flavor in the cream and also a hint of lime that worked perfectly together. Loved the lime spongecake crumble on top and at the bottom used for the crust. It's served with a drizzle of mango on the side and little mango pieces. The sweet cracker on top was ok imo, but overall it was another stupendous dessert from Tiffins!
Summary:
Tiffins is truly a fantastic dining experience for even the most adventurous foodie, but in reality we had some in our party who are not adventurous eaters who even enjoyed it. It isn't a place you bring someone who only eats burgers and nuggets, but there are so many different flavors to choose from, almost anyone is bound to find something they would like.
The standouts from the main courses were for sure the Octopus, Apple Walnut Salad, Lionfish and the Pan-Seared Duck Breast, while both desserts are equally incredible: Lime Cheesecake and Chocolate Ganache.
The overall atmosphere was also incredible. Just seeing how Tiffins is a celebration of Disney Imagineers and their travels around the world was a sight to behold. You could wander the inside looking at all the artwork everywhere, and the vast details are probably lost on the average park guest. But it's for this exact attention to detail that we keep coming back to Disney parks and it's wonderful to see that isn't slowing down anytime soon.
Since Tiffins opened it has been the ideal Disney dining experience offering superb food quality in a unique environment, unfortunately it remains one of the least-packed restaurants in the 4 Walt Disney World parks. We hope more guests will give it a try and look beyond what seems like a scary menu as it is infinitely better than 90% of restaurants you'll find in a theme park! I can't wait to go back and try the rest of the menu!
Tiffins Restaurant Review
Food Quality -

10/10

Price/Food -

7/10

Atmosphere -

9/10

Service -

10/10

Extra Disney Magic -

8/10
---
Tiffins is open for Lunch and Dinner (11:30 AM – 8 or 9PM Daily depending on the Season). The Disney Dining Plan is accepted, it's a 2 Disney Dining Table Service Credit.
Click here for the The Tiffins Restaurant Menu
I love to write Restaurant Reviews of Walt Disney World and I hope you found this one to be informative and helpful. If you liked this review then please visit my Disney Dining Reviews Page where I have many other Restaurant Reviews.
I'm happy sharing with you what I love doing best…eating! ? I try to bring you the most thorough and unbiased reviews about the food and restaurants at Walt Disney World, so that as you are planning your vacation, you know the "can't be missed" places, and where you shouldn't waste your time. Hope you enjoyed this one and will enjoy many others in the future!!
Your Thoughts:
I want to know what you think about my Tiffins Review for Lunch.
What have your visits to Tiffins been like?
What's your favorite item on the menu?
Let us know in the comments section below!
If you enjoyed this article, as always I appreciate it if you'd share it with others via social media. I work hard at making this website into a useful resource for you and your family to plan your visit to the Disney Parks and I hope it can help you! Thanks 🙂