The Disneyland Resort in Anaheim, California has been closed for more than 6 months, including Disneyland Park, Disney California Adventure, and the Disneyland hotels. So "When will Disneyland open?" We will discuss that and many other questions you have about the issue.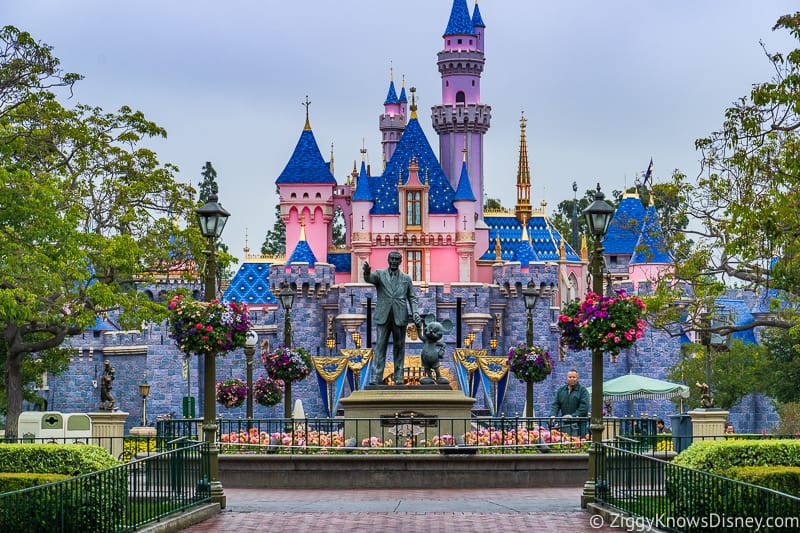 Can you believe that after months of wondering and speculation, we still don't know when the Disneyland Resort and theme parks are going to open back up! We thought this would be happening in July, but here we are almost in October and still nothing.
Eventually, Disneyland WILL reopen, and when it does, there will be a ton of new information and guidelines about Disneyland that you'll need to learn before going.
That's why we thought it was a good idea to write a guide to the Disneyland reopening so you can get all the answers to the questions you have.
(Updated 12/7/20) – Downtown Disney District Restaurants are closing all restaurants without a take-out option starting Monday December 7.
Disney has confirmed they do not expect the Disneyland Resort in Anaheim to reopen before 2021.
Read on in the NEWS section for more on what this all means...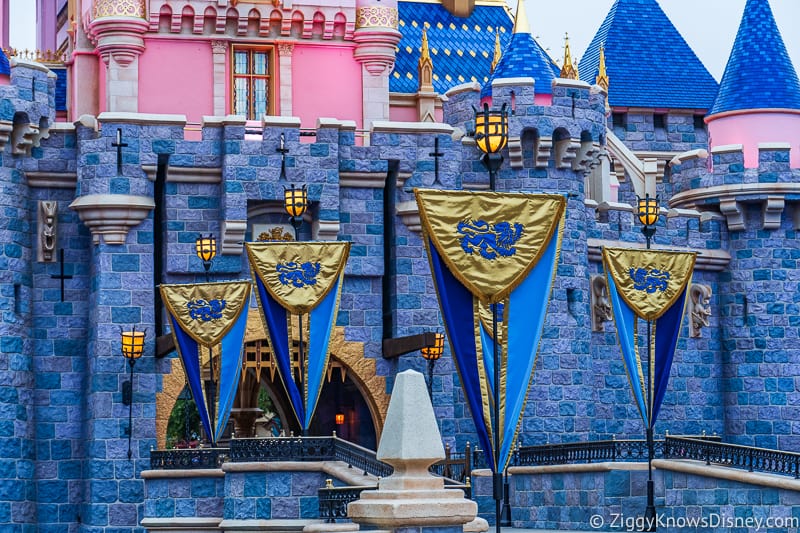 In this post, we are going to explain all the details of the Disneyland reopening and what changes are coming to the happiest place on earth. Think of this post as "Disneyland Reopening 101," where we'll handle all your FAQs to the best of our ability.
We are going to answer all your questions including which attractions & restaurants are open, if the special events are running and which entertainment and shows you'll still be able to see.
We'll let you know about the new safety guidelines, park capacity limits and how to get tickets with the new reservation system.
We'll also show you how to get a refund for your Disneyland vacation including park tickets, hotels, and vacation packages if needed, and how to reschedule your trip.
Keep checking back as we will keep this post updated so you have all the latest information.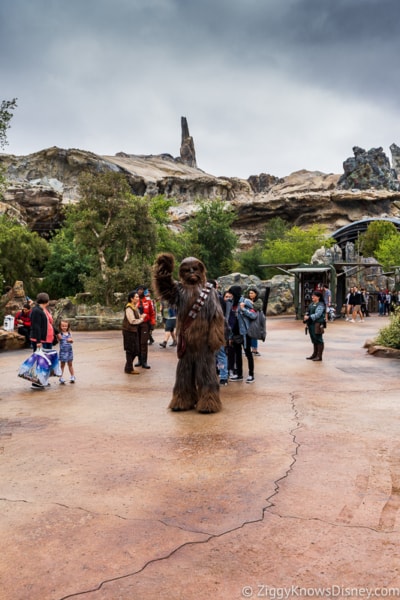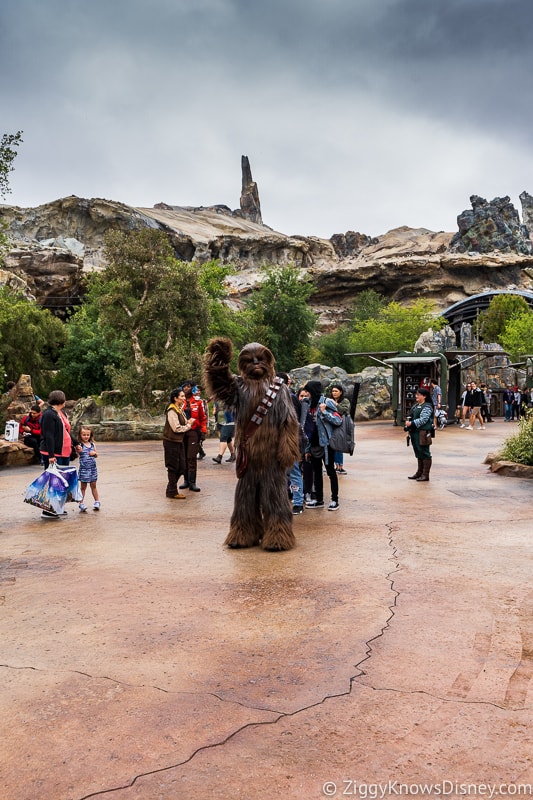 Even though Disneyland will be open soon, you need to recognize that it won't be exactly what you are used to. The new safety measures will greatly change the guest experience but are necessary to open.
This will affect crowds and your overall touring strategy for the parks. Once you get used to it though, we think you will still be able to have a great time. Things are going to be changing quickly during this time which will require the patience of all guests planning on going to Disneyland for a while.
If you are going to Walt Disney World instead and are looking for updates and FAQs for that resort, read our Disney World Reopening Guide where we explain all the new guidelines in place there. Much of what has happened in Disney World as far as procedures are also coming to Disneyland, so that should give you a good idea of what to expect.
If you are looking for information about cruises, then check out our guide to Disney Cruise Line Closure. There we go in-depth on the latest news, cancellations and how to reschedule your booking.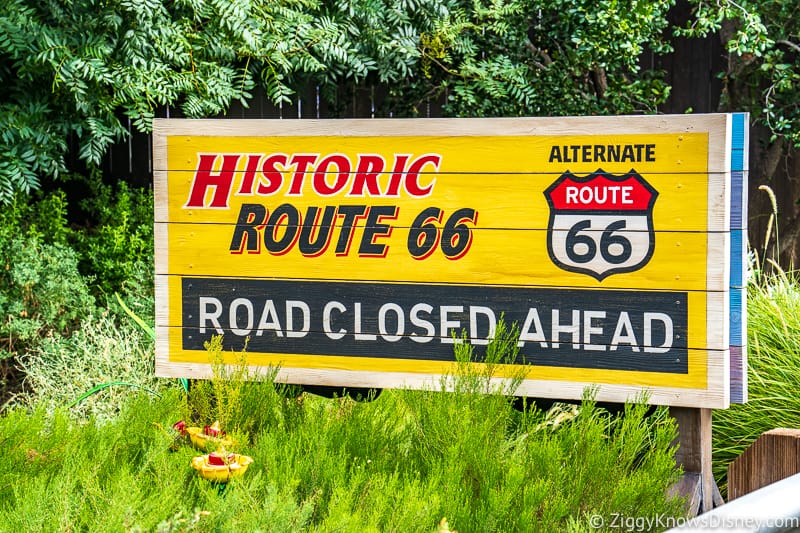 Also, don't forget to sign up for our FREE Weekly E-Mail Newsletter. There we will bring you the latest updates on the Disneyland closure, and any new closures around the world. You can sign up here: Join our E-Mail Newsletter
We will try to answer all your questions, but if we leave something out feel free to ask us in the comments section below.
Latest Disneyland Reopening News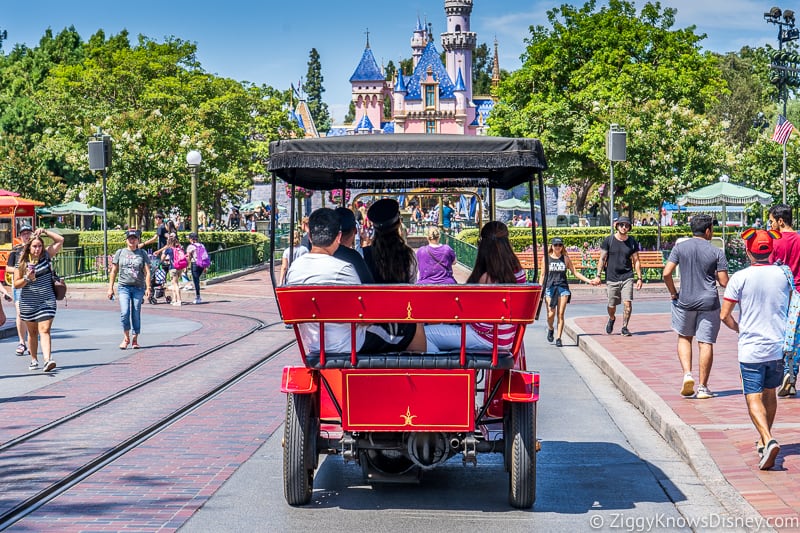 We don't ever think we've seen a story as big as this one in the history of Disneyland. Just think about it, we are dealing with a situation that is affecting the entire world. Never since Disneyland opened its doors in 1955 has every single Disney theme park worldwide ever closed at the same time. It's insane!
Now all that is changing as almost all the Disney parks are now reopened around the world. Any new updates about the reopening or closing and we'll post it here. We hope to answer as many questions that you may have as possible.
Let's take a look at the latest:
(NEWS: 12/7/20) – Downtown Disney District Restaurants Closing
Due to new stay-at-home orders in Orange County and Anaheim, many of the Downtown Disney District restaurants are being forced to close down once again.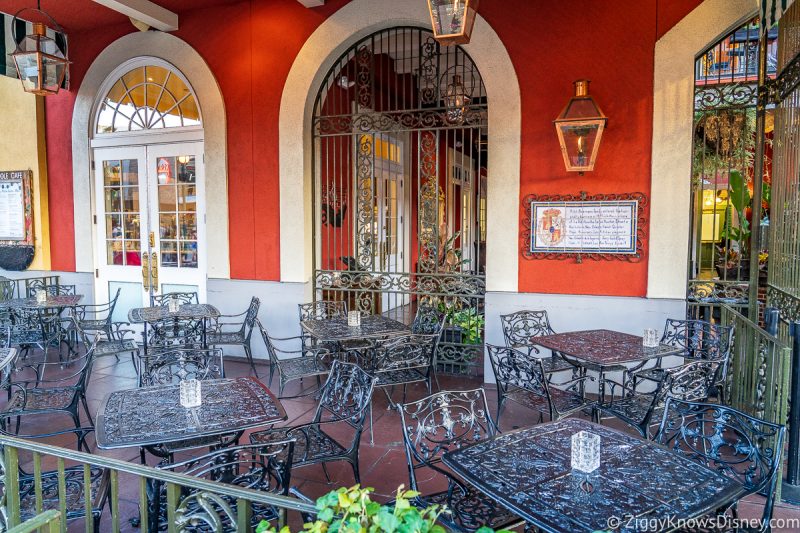 Even though it has been in a phased reopening for months, all non-take out restaurants at the Downtown Disney District and on Buena Vista Street at Disney California Adventure are closing temporarily starting Monday, December 7, 2020.
This change includes all Disney-owned restaurants closing and 350 Cast Members being laid off. Third-party restaurants with a take-out option can remain open, but they cannot serve guests on-site.
Retail locations at Downtown Disney can remain open, but capacity is limited to 20%.
It's unknown at this time how long the temporary closure of the Downtown Disney restaurants will last. Stay tuned for more updates soon.
(NEWS: 11/13/20) – Disneyland Not Expected to Reopen Before 2021
While this may not be ground-shattering news, Disney has confirmed that they do not expect the Disneyland Resort in Anaheim to reopen before 2021.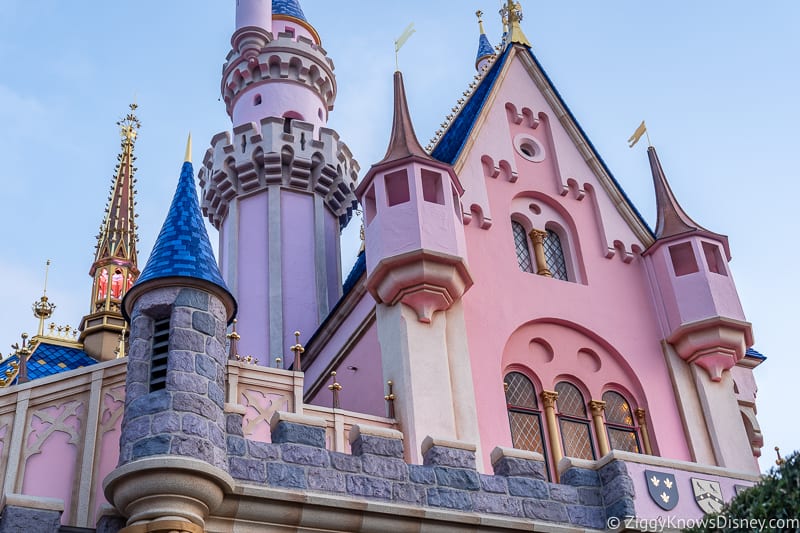 This announcement by Disney CFO Christine McCarthy confirmed what many already believed to be true ever since California announced its theme park reopening guidelines, which have almost impossible requirements.
On the Disney investors conference call, CEO Bob Chapek stated the company is "extremely disappointed" at the way the State of California is forcing Disneyland to remain closed.
Disney CEO Bob Chapek reiterated that the company is "extremely disappointed" that the State of California continues to keep Disneyland Resort closed.
In order for Disneyland to be eligible to reopen, Orange Country would have to have a positivity rate of 2% or less to enter into the "Yellow" category. Right now it is in the moderate level (2-4.9% positivity rate) and it would need to sustain under 2% for at least 2 weeks.
Again, we think it will be a long road ahead until Disneyland reopens, most likely not before Spring 2021 or beyond. Stay tuned as we will update you if anything changes.
California Announces Theme Park Reopening Guidelines
We are now one step closer to Disneyland reopening as the state of California has finally announced theme park reopening guidelines. These guidelines are what the theme park and sports industries have been waiting for in order to properly reopen.
Unfortunately, after these new announcements it doesn't look like Disneyland will be able to meet the requirements until sometime in 2021 at the earliest.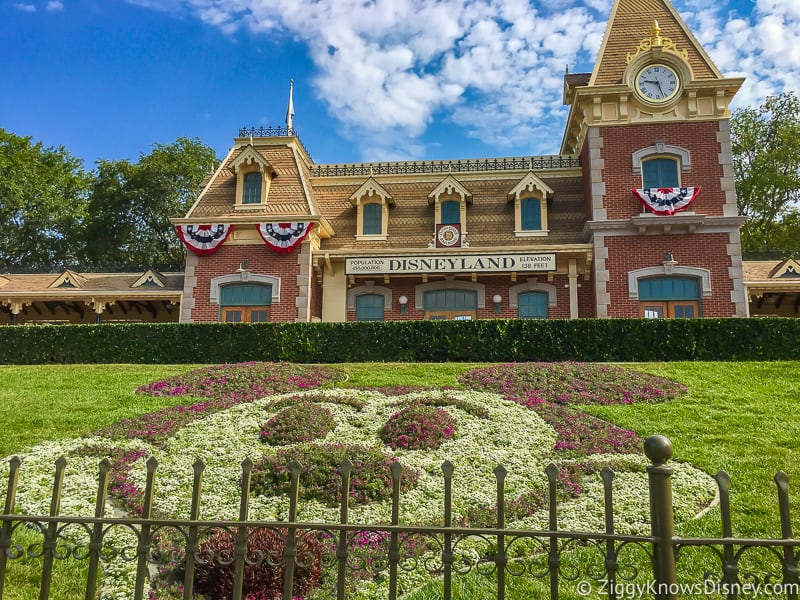 California State Governor Gavin Newsom said a couple of weeks ago that they were in "no hurry" to release theme park guidelines, and there has been a heated debate between theme park companies, the unions, and the State of California.
Today during a COVID-19 briefing, California Health and Human Services Secretary, Dr. Mark Ghaly gave an update and announced the following theme park reopening guidelines.
The biggest news is that Individual theme parks can reopen only once their county reaches the Orange or Yellow risk level.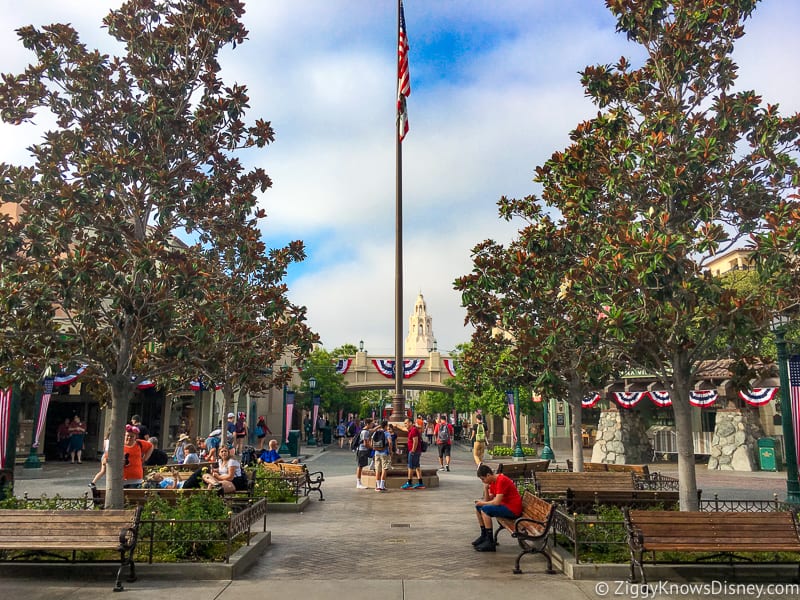 On Monday, California Governor Gavin Newsom said: "We are going to break up the theme parks…Not just one or two brands, it is many different parts of the theme park industry." Now we have a clearer idea of what he meant.
Small theme parks and big theme parks have different reopening rules, so not all the guidelines apply depending on what size they are. Smaller theme parks (defined as 15,000 guest capacity or smaller) can open in the Orange (Moderate) level, while bigger parks (like Disneyland and California Adventure) can open in the Yellow (Minimal) level.
The county requirements for being in the Orange Moderate level are 1-3.9 new daily cases (per 100k) and 2-4.9% positive tests.
The requirements for Yellow Minimal level are Less than 1 new daily cases (per 100k) and less than 2% positive tests.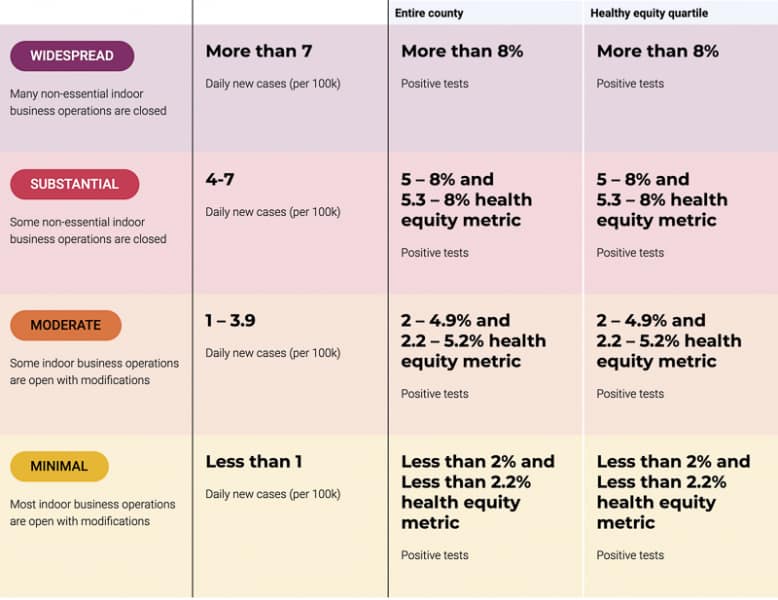 These are extremely difficult levels to reach for Disneyland and it means the parks won't likely be reopening until sometime in 2021.
The rest of the guidelines are as follows:
Face Masks for guests and employees (except when eating or drinking)
Limited capacity – 25%
Reservations required
Limited capacity at indoor dining and drinking establishments to 25%.
Plexiglass dividers on switchback lines/queues for attractions and concessions, or ensure sufficient physical distance between visitors.
No indoor lines are allowed for any attraction or ride.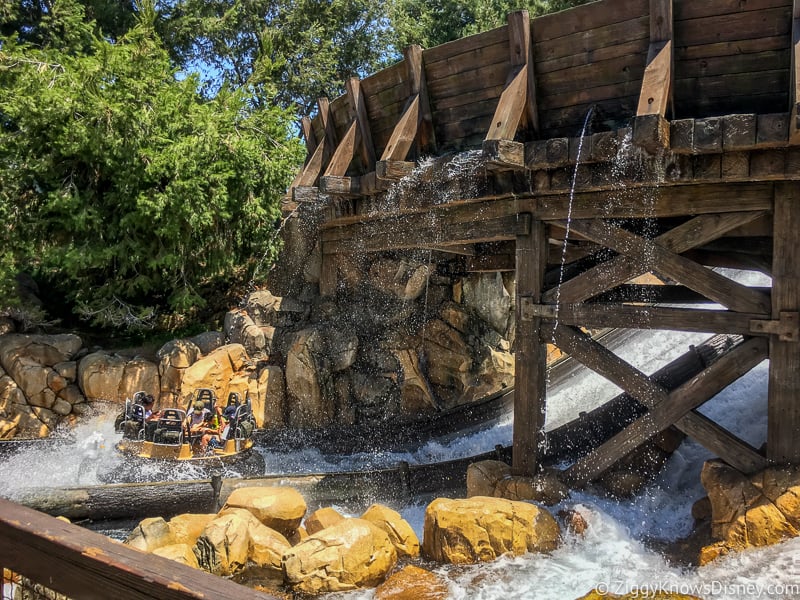 The announcement was made after much anticipation and a whole 7 months after Disneyland closed back in March. The state had in mind to release their requirements some weeks ago but then postponed those plans after pushback from the theme parks.
Some of the guidelines are identical to safety protocols already in place at Walt Disney World. In fact, representatives from the State of California paid a visit to the Florida theme parks to get an idea of how Disney is handling the situation and what it could be like in Disneyland.
However, the fact that Disneyland falls under the harder to achieve requirements and can only open when Orange County reaches the Yellow risk level means that we are going to have to wait quite a while to actually go back to Disneyland again.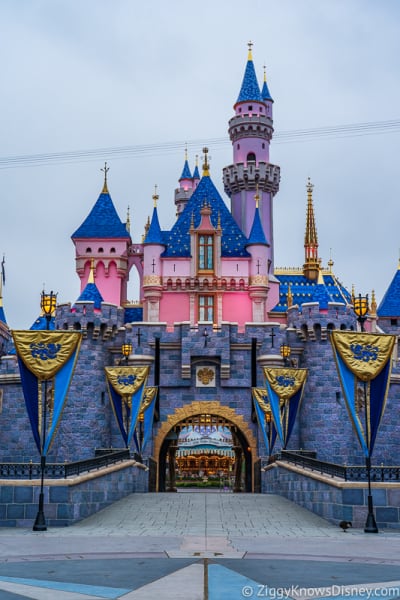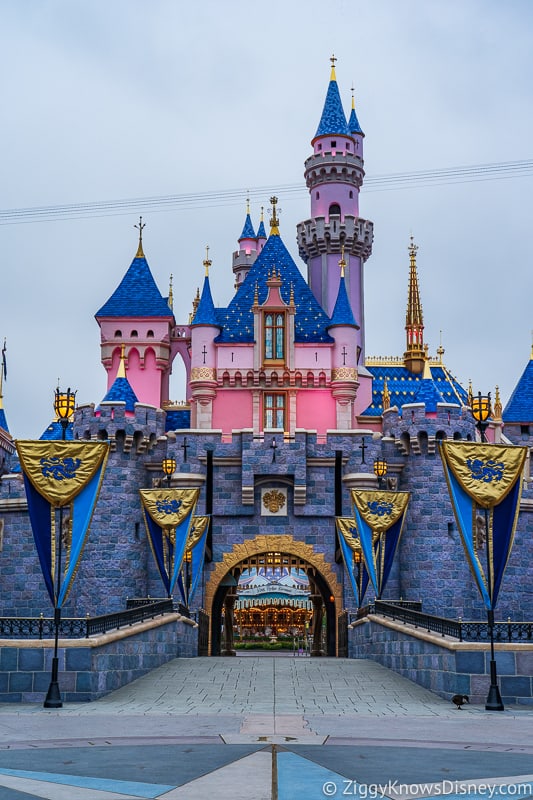 Even worse is for the Disneyland Cast Members who now look to be out of work even longer. All this after Disney has shown itself able to responsibly handle running a theme park in these stressful times. Not one single documented case of COVID transmission has taken place at a theme park, including Walt Disney World in Florida.
Disneyland President Ken Potrock has already issued a statement about the state's new rules saying they are "mandating arbitrary guidelines that it knows are unworkable and that hold us to a standard vastly different from other reopened businesses and state-operated facilities."
"These state guidelines will keep us shuttered for the foreseeable future, forcing thousands more people out of work, leading to the inevitable closure of small family-owned businesses, and irreparably devastating the Anaheim/Southern California community,"​ Potrock said​​​​​​.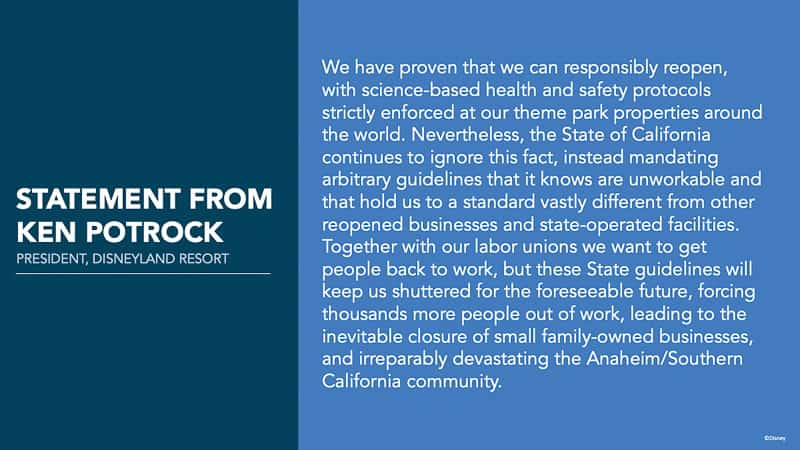 No reopening date has been announced for Disneyland, but at least now officials there know what they have to do to meet the state's requirements.
We'll keep you updated on this story as it develops and we know more.
When is Disneyland Reopening?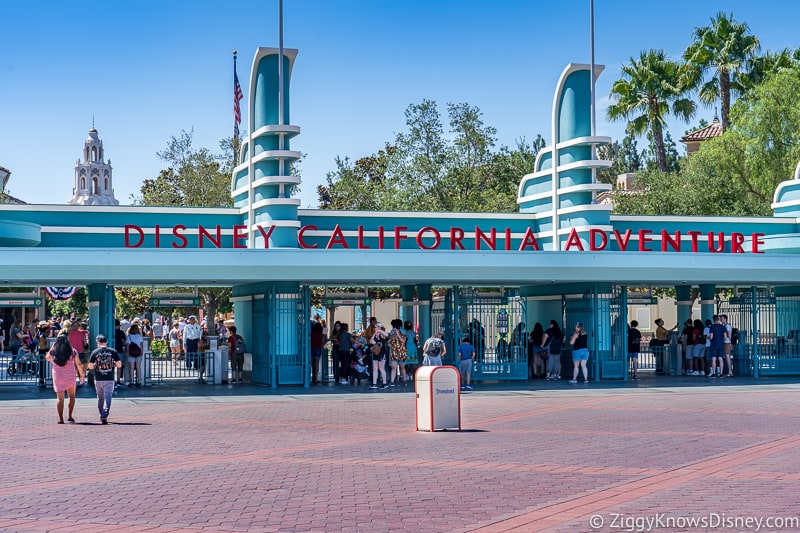 The question everyone wants an answer to is "When is Disneyland Reopening?" The Disneyland theme parks have been closed since March and even after the latest announcements, right now we still don't know and don't look much closer to an announcement.
Can you believe we might have an entire year without Disneyland being open?? Who would have ever thought we would ever get to this point?
The State of California released its theme park reopening guidelines and it doesn't look good for Disneyland at this point. Even with pressure from the unions, local businesses and corporations like Disney and Universal, they haven't budged.
Disneyland will reopen when the state of California determines that the situation has been contained and is no longer a threat to public health. According to the new guidelines, theme parks fall into one of two reopening risk groups: Orange (Moderate) or Yellow (Minimal).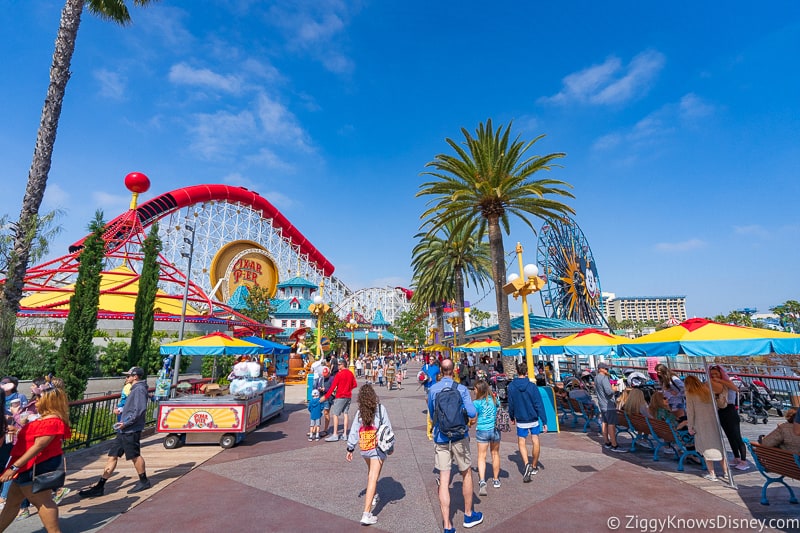 Essentially, Disney, and the bigger theme parks like Knott's Berry Farm and Universal, falls into the more strict Yellow level, meaning that it can't open until the county where it is located (Orange County) reaches certain safety thresholds according to the state. Those thresholds are extremely difficult to reach and it means that we are likely months away still.
For example, businesses in the Yellow category must have less than 1 cases per day per 100k people and less than a 2% positivity rate.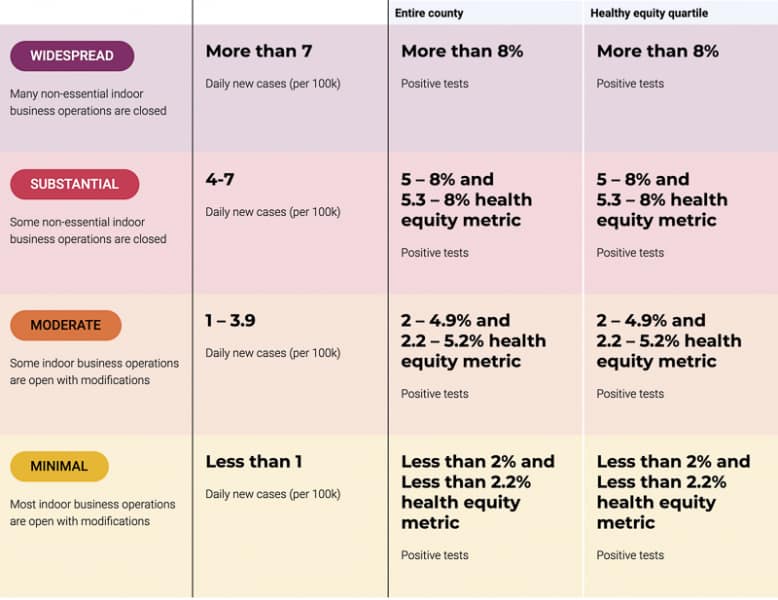 For an area like Orange County with universities, that will be extremely difficult to do, if not impossible in 2020. Not only do the percentages need to be met, but they have to be maintained for weeks before being able to move into the next tier.
As I am writing this post, Orange County is still in the Red level, where it has been since Labor Day. Even if tomorrow we wake up and it qualifies for Orange, 2 weeks still have to pass before going into that level.
If then by some chance it were to then fall even further and qualify for the Yellow category (where Disneyland can actually reopen, 3 more weeks need to go by.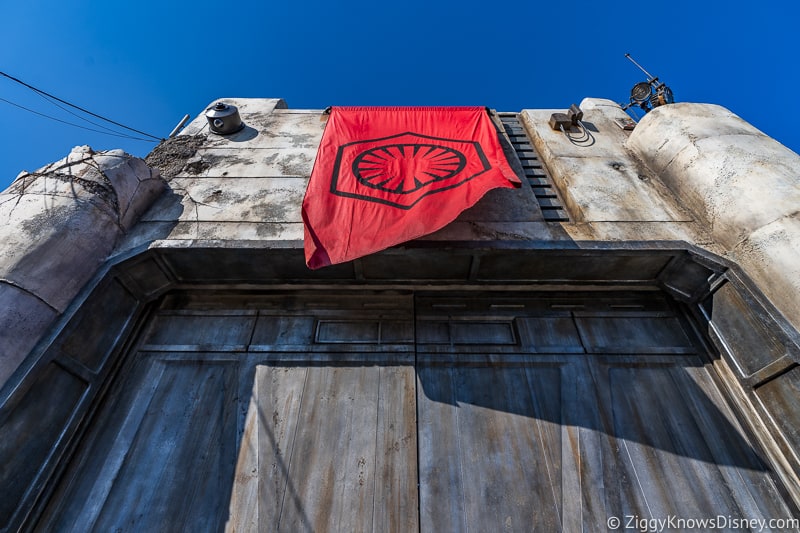 All that said, you can see why it's almost impossible for Disneyland to reopen before the end of the year. In our opinion, a best-case scenario would e for Disneyland to qualify in Early 2021, but even that is very optimistic.
The more likely scenario is that cases rise during the Winter and it takes the better part of the spring to get Orange County numbers down ow enough to allow theme parks to reopen once again.
Being tied to the county and how many daily cases they show is a very difficult position for Disney. That leaves them with their hands tied as far as being able to organize a workforce, train them, and send them back to work.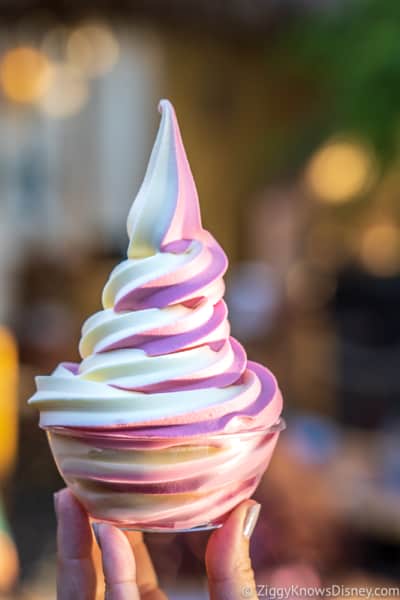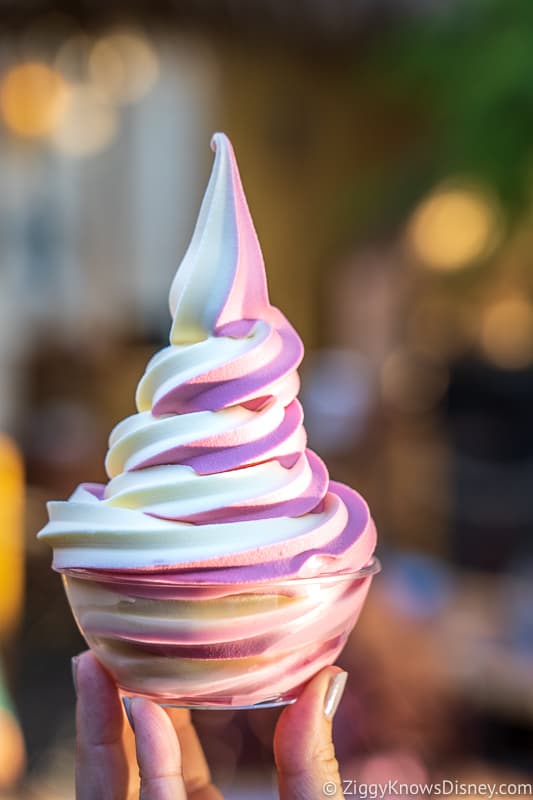 Once Cast Members can go back to work, they will need to get trained on the new safety procedures which will take at least a week or so, even though Disney management should be well-versed now after the reopening of other Disney Parks. All those things take time, and not knowing when Disneyland will even qualify, makes this an unenviable position to be in.
Disneyland Resort President Ken Potrock recently spoke out against the unfairness and over-restrictiveness of these guidelines, and what a detrimental effect it will have on the local economy with thousands of families affected. How long this story goes on we'll have to wait and find out.
I wouldn't count on Disneyland reopening before April/May 2021, and even then we'll have to see how things develop over the next few months. The only thing that could help Disneyland open sooner is if the California Government softens on the requirements for theme parks, and in that case, Disney could reach the numbers more easily.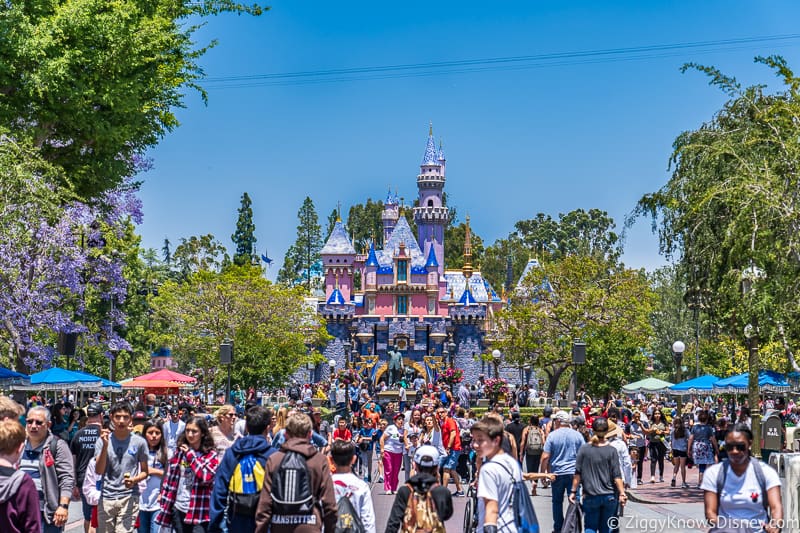 This, of course, is a problem for you if you have an upcoming trip to Disneyland planned or are trying to figure out when you should reschedule your vacation that was just canceled.
We don't have any insider knowledge of the situation, but if you were planning a trip in the next 4-6 months, you have to expect that there is a good chance you will have to postpone to a future date.
If I were booking a Disneyland trip right now, I wouldn't reserve anything before May 2021, just to be on the safe side.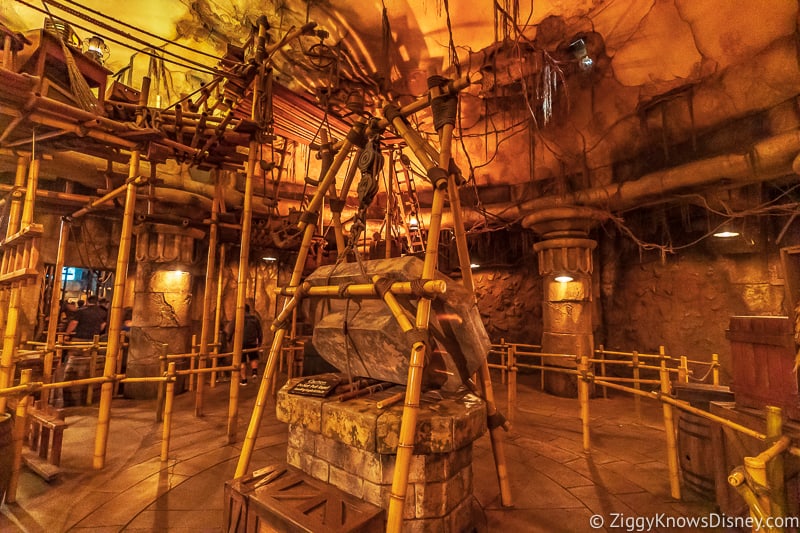 In my opinion, if you want to be sure that Disneyland will be open and everything will be back up and running again, we'd wait until Late Spring 2021 or even Summer 2021, especially if you are coming from a far distance and planning a trip here.
Of course, we'll be revisiting this topic as the weeks pass and we'll let you know as soon as we have more info about when Disneyland is reopening. Until then, hang tight.
Will There Be Soft Openings?
Just like at Disney World, there will most likely be soft openings of Disneyland Park and Disney California Adventure a few days before the official public opening. This will likely be for Cast Members and Annual Passholder only. We'll let you know when we have dates.
What You Need to Know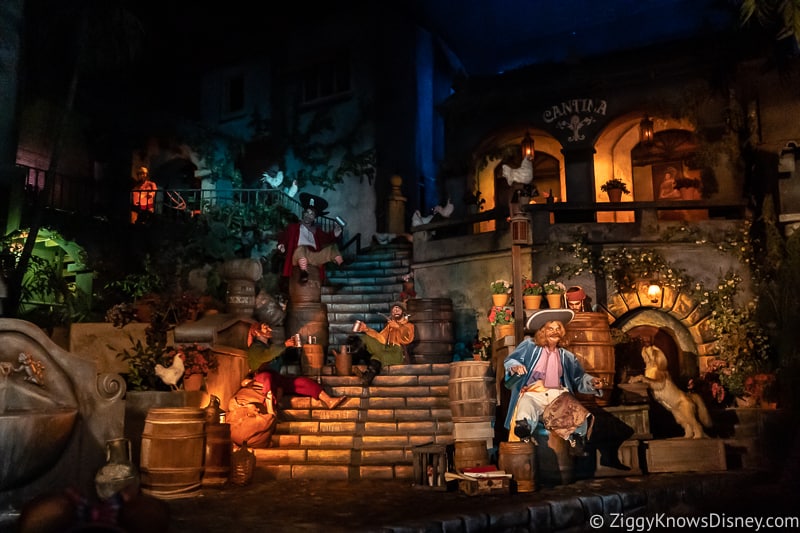 Details about the Disneyland reopening are still unclear, and a lot of info will come out in the next weeks and months as things progress. So far we know that they are using many of the same safety procedures already in place in Walt Disney World and other international Disney Parks like Disneyland Paris, Shanghai, and Tokyo.
These are the most important ones to know:
Safety Guidelines
The first change in Disneyland are all the new safety measures that guests and Cast Members alike have to comply with. These include wearing face masks, practicing physical distancing, temperature screening and increased sanitization throughout the parks.
Limited Park Capacity
One big change is that the Disneyland parks have a much lower maximum park capacity at the moment compared to what they normally have. It would be impossible to practice physical distancing if the parks were full, so right now they are keeping it low.
The State of California has stated theme parks can reopen at no more than 25% capacity. The hope then is that capacity can be slowly increased as cases drop and the situation becomes less dangerous. In any case, they will limit the number of people in the parks to have enough space to practice the 6-foot distance rule comfortably.
Park Reservations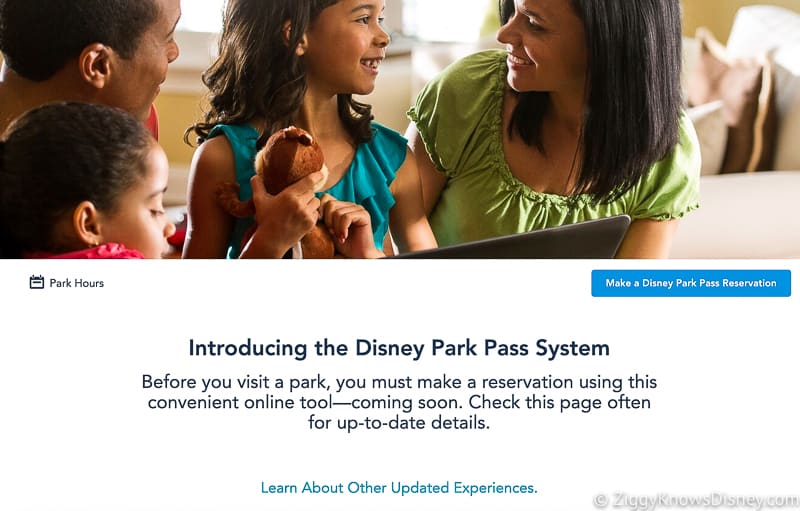 The Disneyland Resort has introduced a new park reservation system that guests need to use in order to gain entrance to the theme parks. These reservations are different from park tickets which are also required.
There are 3 separate reservation inventories depending on which type of park ticket you have and are split between Disneyland Resort Hotel guests, Annual Passholders, and Park Ticket Holders.
By using a reservation system, it allows Disney to better plan how many guests are going to be in the parks each day.
For a complete guide to how it works, read our post on the Disney Park Pass Reservation System in Disney World.
Hotel Reservations & Ticket Sales
Sales of 2020 Disneyland vacation packages and hotel rooms have now resumed and guests can book reservations.
2021 Disneyland vacation packages and hotel rooms are also now available for booking.
Right now ticket sales could be limited, but the more Disney increases park capacity, the more people will be able to buy tickets.
Not Everything Open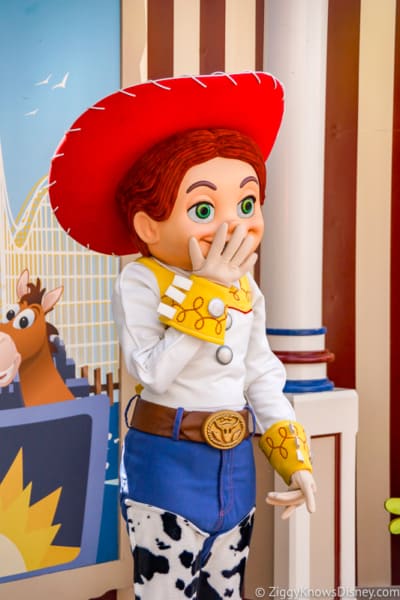 Before deciding whether to visit Disneyland in 2020 and into 2021, you should know that not everything is going to open right away. The 2 theme parks will open, but some of the restaurants, attractions, shows, and shops will remain closed. Some of this is due to safety and some of it is attendance driven.
Attractions – The majority of the Disneyland attractions and rides will be open, but some remain closed.
Entertainment and Shows – This is a big change as the entertainment options are significantly less and some will remain closed during the reopening phase. Fireworks, nighttime spectaculars and some indoor theaters will not be running.
Restaurants – Many restaurants in Disneyland are not reopening at this time. If fewer people are coming to the parks than normal, it certainly doesn't make sense to open all the restaurants. Restaurants have new safety protocols like distanced tables and plexiglass dividers at cashier counters.
Also, character meals and buffets are also not happening now.
Reduced Park Hours – Disneyland Park and Disney California Adventure will not be staying open as many hours as they normally would as operating hours have been reduced. Expect to arrive at the parks later than normal and go home a bit earlier.
Character Meets – One of the best experiences in Disneyland will not be running right now. Guests have to distance from cast members and this means characters too.
Suspended Services & Perks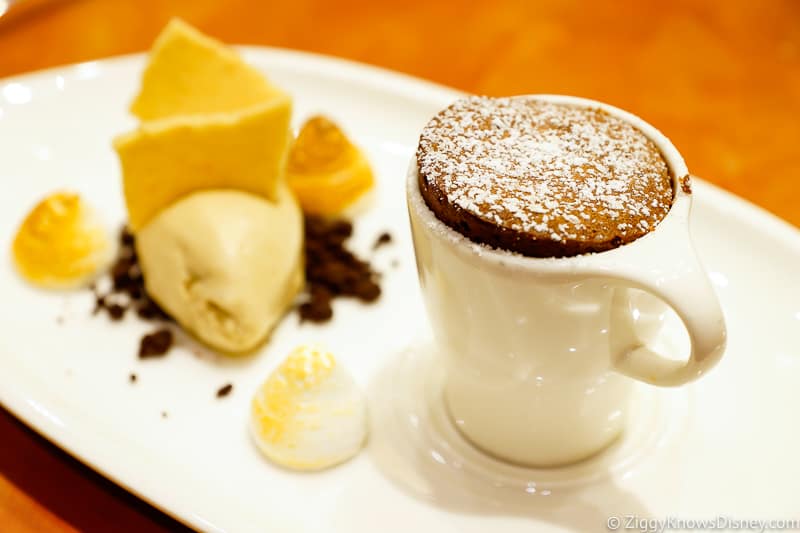 Many of the services you are used to having when visiting Disneyland are not running during the reopening phase. Here is what to look for:
FastPass/MaxPass – Both FastPass and MaxPass will not be running at this time. That means all ride queues are stand-by only and you'll have to wait in line. This change lets the lines move faster and the extra space can be used to distance guests.
Dining Reservations – Disneyland guests are still able to make dining reservations, although likely with a few changes.
Special Experience Bookings – All special events and experience bookings have been canceled at this time through the end of 2020. New instructions for booking special events will be given soon.
New Guidelines Overview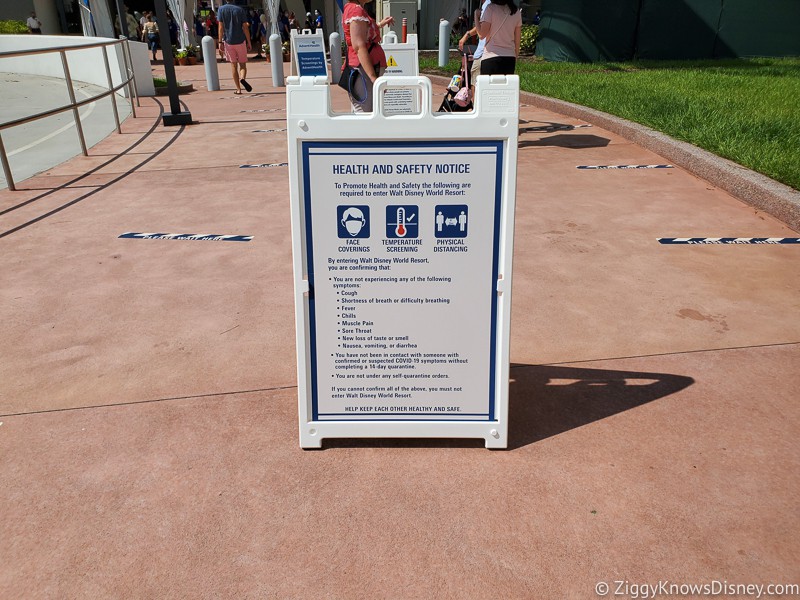 What exactly is Disneyland doing to protect its guests and Cast Members who work there? Disney has set in place new guidelines in place for theme parks, hotels, restaurants and stores for Disneyland, much like they've done in Disney World and in the other parks worldwide.
Here is a list of all the guidelines you need to be aware of before going to Disneyland:
Guests and Cast Members are required to wear Face Masks
Temperature Screening upon entrance
Increased Sanitization
Cast Member Safety Training
Safety Signs
Additional Hand-washing & Hand Sanitizer Stations
Distancing Ground Markers in Queues
Limiting Attraction Availability and Capacity
Limiting Entertainment Options
Plastic Dividers at Checkout
Touchless Transactions at checkout
The Disneyland staff has been well trained on the new safety measures during the months when the parks were closed. As protocols continue to change, Disney will make sure Cast Members continue to receive training.
Face Masks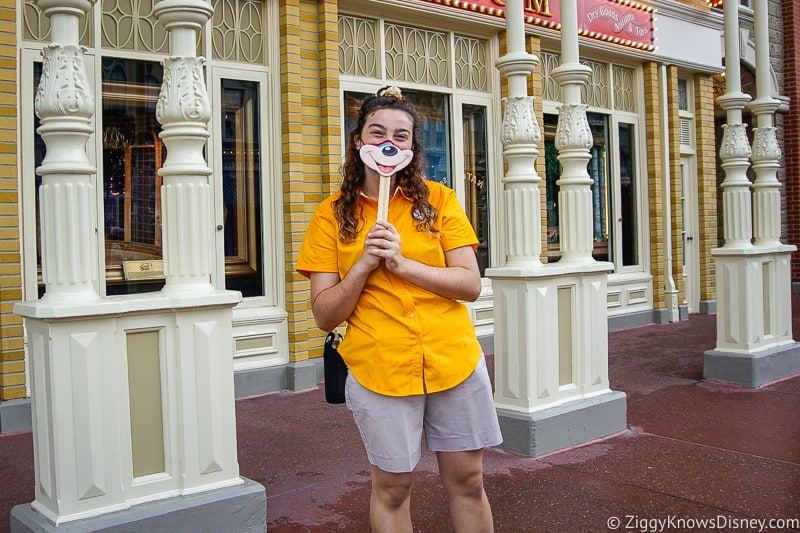 Face masks are the most difficult of the new safety measures for people to get used to and the most uncomfortable. Nonetheless, Disney has put this in the guidelines for peoples' safety, and it has worked so far in other parks.
All Cast Members and Guests 2 years and older are required to wear face masks at all times. The only exceptions are while dining, swimming or in the "Relax areas."
We understand that covering your face all day long can get old really quickly, but if you want to go to Disneyland at this time, face coverings are required.
What if I have a Medical Condition and Can't Wear a Face Mask?
There are no exceptions to the face mask policy in Disneyland and the rule is strictly enforced. If some guests cannot wear a face-covering due to a medical issue, Disney is encouraging them to stay home for the time being.
When will the Face Mask requirement End?
Right now there is no end in sight for the face mask policy. Disney will continue to follow direction from the local and state authorities about wearing a face-covering. As long as they are still recommending it, guests will have to wear them.

You can count on face masks being required in Disneyland through the rest of 2020 and sometime into 2021.
Read our Guide to Face Masks at Disney for a more detailed look and the latest updates.
Relaxation Areas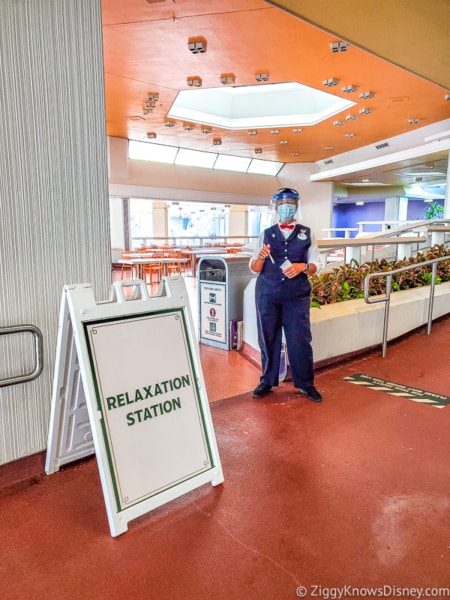 Since wearing a face mask all day gets old really quick, Disney has created areas in the parks that are designated "mask-free." In these "Relaxation Stations," you can take your face mask off and relax for a while.
Though it's unclear if Disneyland will be able to operate them, here is the details on relaxation areas in Disney World:
There are 2-3 relaxation stations in each Disney Park.
Distancing is still required in these relaxation stations.
The max guests in each relaxation station changes from location to location.
Some are indoor, some outdoor.
Indoor relaxation stations provide a break in the air conditioning.
Temperature Screening
All guests and Cast Members must undergo temperature screening upon arrival at the entrance of the theme parks and Downtown Disney.
Guests and Cast Members with a temperature of 100.4 degrees or higher will not be allowed entrance to the parks.
Temperature screenings are not currently being enforced when arriving at the hotels. This could change and we'll let you know if the Disneyland hotels start enforcing temperature screenings.
Increased Cleaning and Sanitization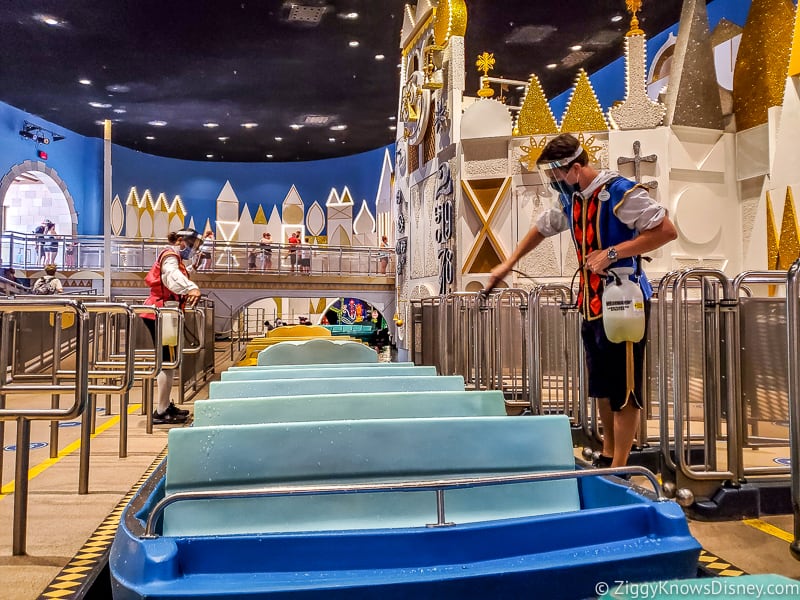 Cleaning and sanitization will be drastically increased at the Disneyland Resort including in the theme parks, hotels, restaurants, rooms, restrooms and even on the attractions themselves.
Disney is training cleaning staff and housekeeping in improved sanitization methods, as well as paying extra attention to all high-traffic areas including tables, doors, benches, handrails, escalators, restrooms, and more.
Physical Distancing/Queues
Disneyland requires all guests to social distance from other people at a distance of at least 6 feet (2m). This applies to anyone not in your traveling party, including Cast Members.
To help guests understand how far to stay away from others, Disneyland has new distancing ground markers wherever lines normally form. Guests must stay behind these lines when queued up for attractions, shops and restaurants.
Disneyland Cast Members also will likely walk around the parks making sure guests are following social distancing rules.
Handwashing & Hand Sanitizer Stations
Disneyland will have new handwashing stations and hand sanitizer dispensers which have been installed throughout the Resort. Handwashing is highly encouraged and a key way to stop the spread of germs.
We love that hand sanitizer is found in many areas that are "high-touch," especially before and after going on the attractions.
Signs
Distances in the queues for attractions, restaurants and shops must be respected, but in order for the rules to be followed easily, guests need to understand them and see them visibly in the parks.
Numerous signs have been installed throughout the parks and resorts advising guests of the various safety reminders and guidelines to follow.
Protective Barriers