The Disneyland Resort in Anaheim, California has been closed for more than 1 year, including Disneyland Park, Disney California Adventure, and the Disneyland hotels. So "When will Disneyland open?" We will discuss that and many other questions you have about the issue.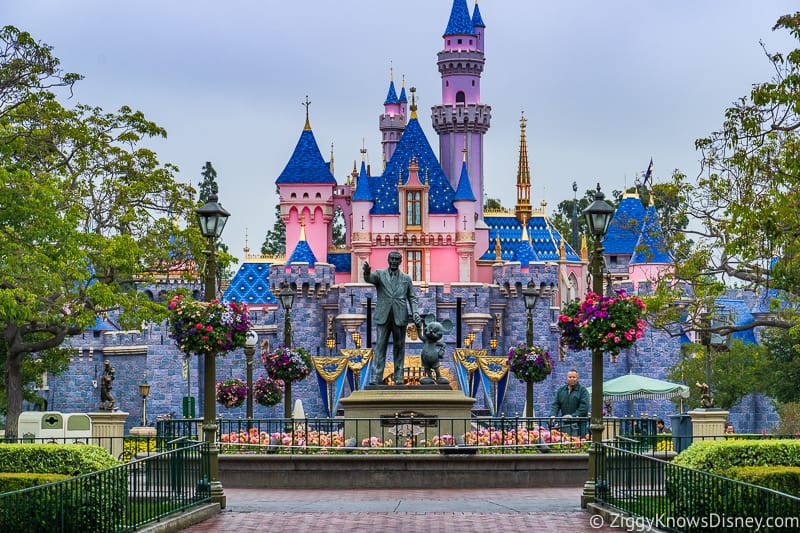 Can you believe that after months of wondering and speculation, the Disneyland Resort and theme parks have opened back up! We thought this would be happening last Summer, but it took us all the way until the Spring to see it happen.
The Disneyland Resort officially reopened on April 30, 2021!
Now that we have a Disneyland Reopening date, there is a ton of new information and guidelines about Disneyland that you'll need to learn before going.
That's why we thought it was a good idea to write a guide to the Disneyland reopening so you can get all the answers to the questions you have.
(Updated 8/2/21) – Disneyland has made more changes to the safety guidelines as both vaccinated and unvaccinated guests are now required to wear face coverings indoors at the Disneyland Resort.
Read on in the NEWS section for more on what this all means...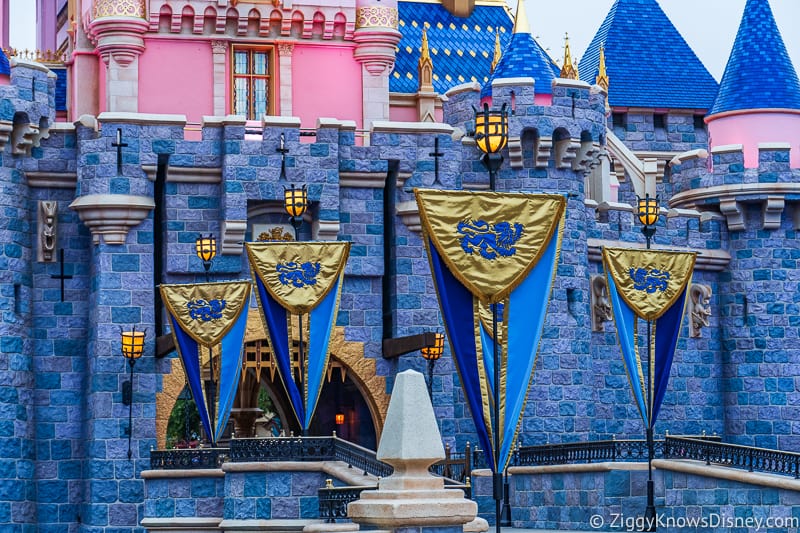 In this post, we are going to explain all the details of the Disneyland reopening and what changes are coming to the happiest place on earth. Think of this post as "Disneyland Reopening 101," where we'll handle all your FAQs to the best of our ability.
We are going to answer all your questions including which attractions & restaurants are open if the special events are running and which entertainment and shows you'll still be able to see.
We'll let you know about the new safety guidelines, park capacity limits, and how to get tickets with the new reservation system.
We'll also show you how to get a refund for your Disneyland vacation including park tickets, hotels, and vacation packages if needed, and how to reschedule your trip.
Keep checking back as we will keep this post updated so you have all the latest information.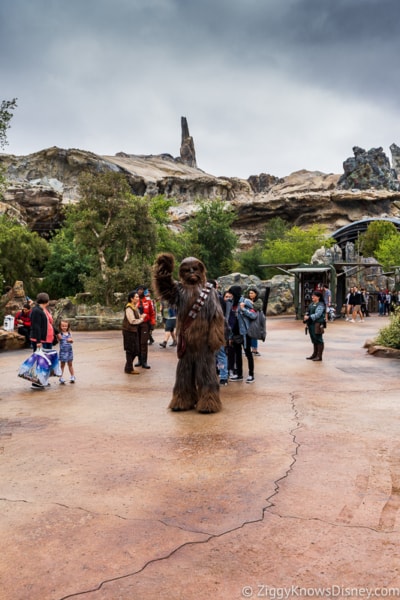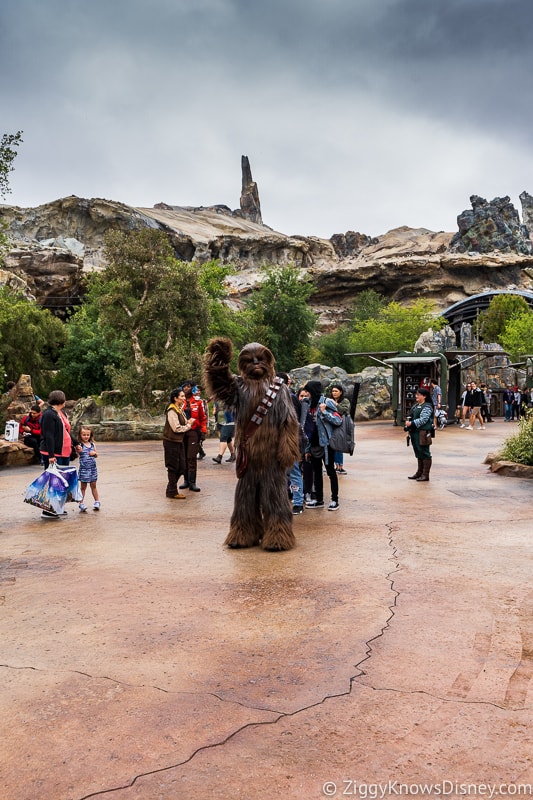 Even though Disneyland is now open again, you need to recognize that it won't be exactly what you are used to. The new safety measures greatly change the guest experience but are necessary to open.
This will affect crowds and your overall touring strategy for the parks. Once you get used to it though, we think you will still be able to have a great time. Things are changing quickly during this time which will require the patience of all guests planning on going to Disneyland for a while.
If you are going to Walt Disney World instead and are looking for updates and FAQs for that resort, read our Disney World Reopening Guide where we explain all the new guidelines in place there. Much of what has happened in Disney World as far as procedures are also in Disneyland, so that should give you a good idea of what to expect.
If you are looking for information about cruises, then check out our guide to Disney Cruise Line Closure. There we go in-depth on the latest news, cancellations, and how to reschedule your booking.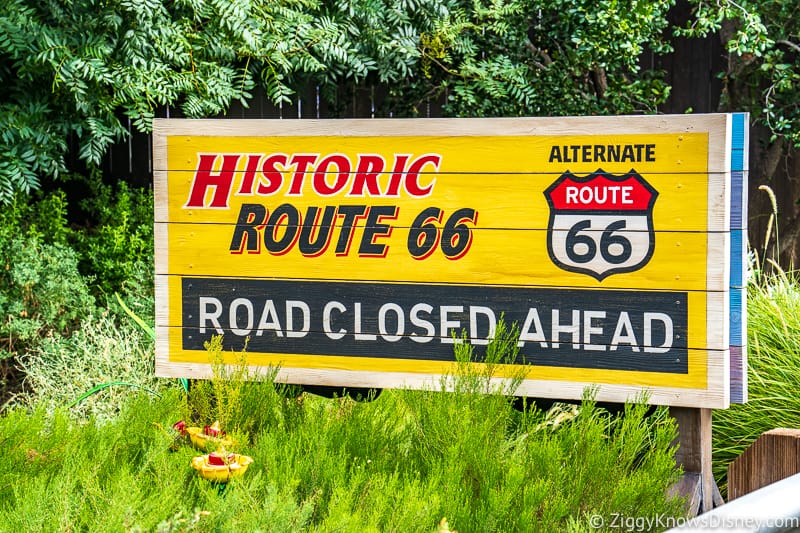 Also, don't forget to sign up for our FREE Weekly E-Mail Newsletter. There we will bring you the latest updates on the Disneyland reopening, and any new closures around the world. You can sign up here: Join our E-Mail Newsletter
We will try to answer all your questions, but if we leave something out feel free to ask us in the comments section below.
Latest Disneyland Reopening News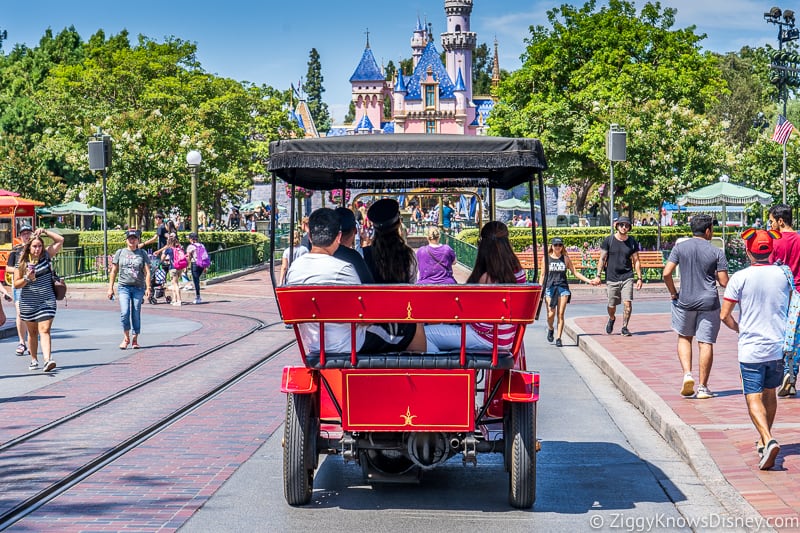 We don't ever think we've seen a story as big as this one in the history of Disneyland. Just think about it, we are dealing with a situation that is affecting the entire world. Never since Disneyland opened its doors in 1955 has every single Disney theme park worldwide ever closed at the same time. It's insane!
Now all that has changed as almost all the Disney parks are now reopened around the world and Disneyland is one of them! Any new updates about the reopening or closing and we'll post it here. We hope to answer as many questions that you may have as possible.
Let's take a look at the latest:
(NEWS) Face Masks Now Required Indoors at Disneyland Resort
Only weeks after Disneyland loosened the face-covering guidelines, they are tightening it back up again and going back to more restrictive guidelines.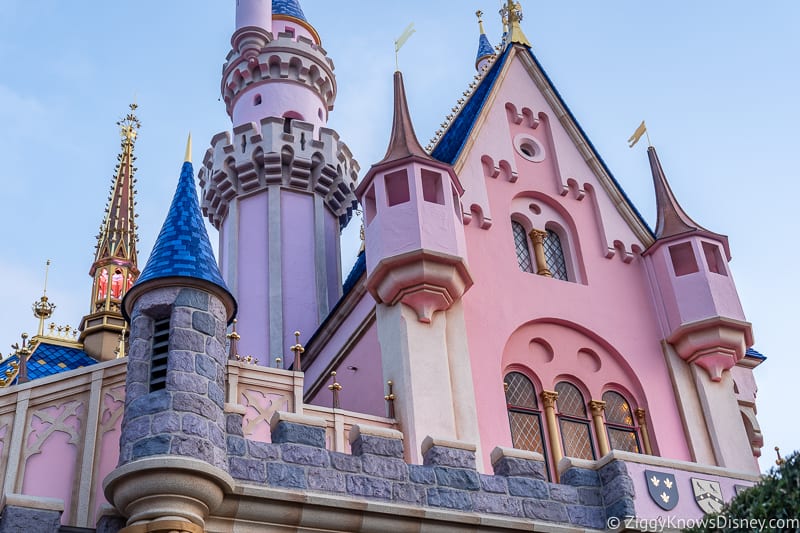 Starting July 30, face masks are required for both vaccinated and unvaccinated guests at the Disneyland Resort while indoors. That means you can no longer choose whether or not you want to wear a face mask inside.
This applies to all indoor and areas throughout the resort including while on attractions, in restaurants, on transportation, and in hotels.
On the other hand, face masks are not required for any guests outdoors.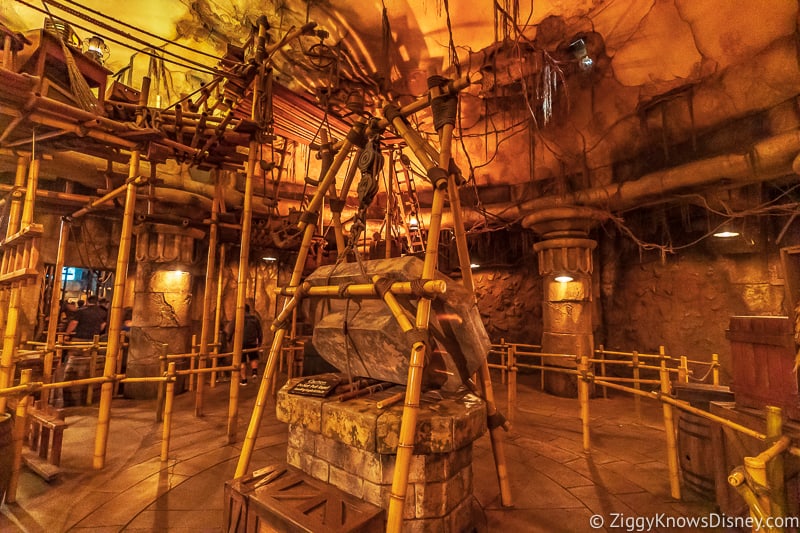 While Disney is not asking guests to show proof of vaccination, guests are strongly recommended to be either vaccinated or have received a negative COVID-19 test prior to entering the Disneyland Resort
Here is the official face mask policy from the Disneyland website: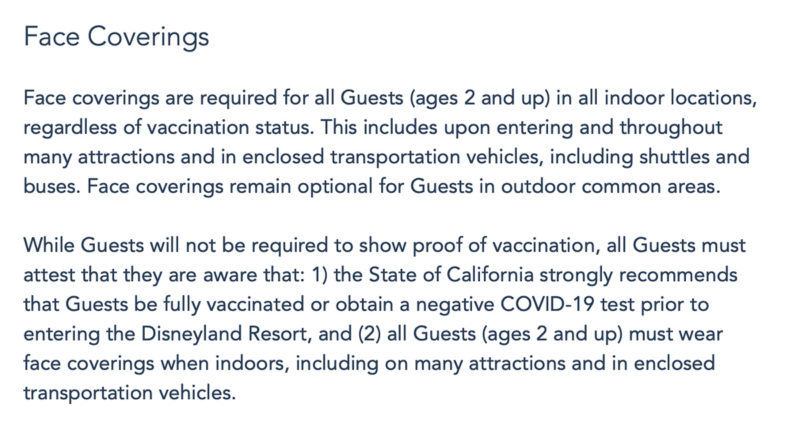 These are essentially the same exact changes as what we've seen in Walt Disney World.
No timeframe has been given as to how long this new mask mandate will be enforced. It will likely be in place at least until the CDC changes its guidance, which could last for months.
Stay tuned for more info soon.
(NEWS) Fireworks Return to Disneyland on July 4th
More and more changes are happening every day since reopening, but perhaps none of them is more exciting than the fact that fireworks are returning to Disneyland starting July 4, 2021.
Yes, you heard me correctly. We'll once again be able to watch fireworks flying high over Sleeping Beauty Castle in Disneyland Park.
Every night Mickey's Mix Magic will be presented throughout the summer. This fireworks show debuted in 2019 and is a big hit with fans incorporating lasers, lights and projections on Main Street U.S.A, Sleeping Beauty Castle and on the facade of "it's a small world."
Getting the fireworks back in time for the 4th of July since it's one of the biggest days for fireworks of the whole year, and something many guests look forward to. Another year without them would just be sad.
We also recently found out that fireworks are returning at Walt Disney World on July 1 at the Magic Kingdom and EPCOT.
Together with all the safety guidelines slowly disappearing, this is more evidence that the normal Disneyland experience is almost completely back.
Stay tuned for more info on this coming soon.
(NEWS) Disneyland Theme Parks Open to Out of State Residents Starting June 15
Disney has just announced that non-California state residents can visit the Disneyland Resort theme parks and hotels starting June 15, 2021.
This is a big change since up until this point only California state residents were given access to the theme parks, but with the state officials recently opening up the possibility, Disney has gotten onboard and letting out-of-state residents into the happiest place on Earth once again.
Now guests who live outside California will be able to visit Avengers Campus once it opens on July 4.
Disney also announced that the park reservation booking window has been extended to 120 days. This means guests will have more time to plan a trip.
What You Need to Know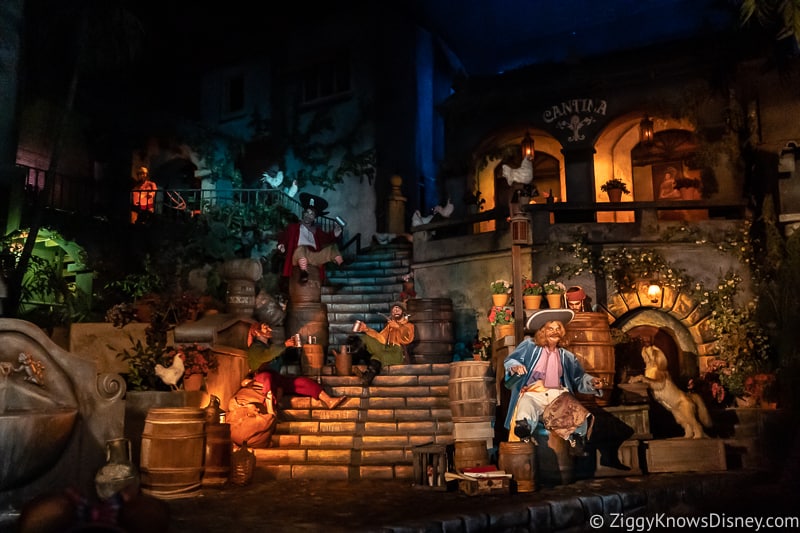 Details about the Disneyland reopening are constantly changing and more info will come out in the coming weeks and months as things progress.
So far we know that they are using many of the same safety procedures already in place in Walt Disney World and other international Disney Parks like Disneyland Paris, Shanghai, and Tokyo.
These are the most important ones to know:
Safety Guidelines
The first change in Disneyland are all the new safety measures that guests and Cast Members alike have to comply with. These include wearing face masks, and increased sanitization though these have changed recently.
Limited Park Capacity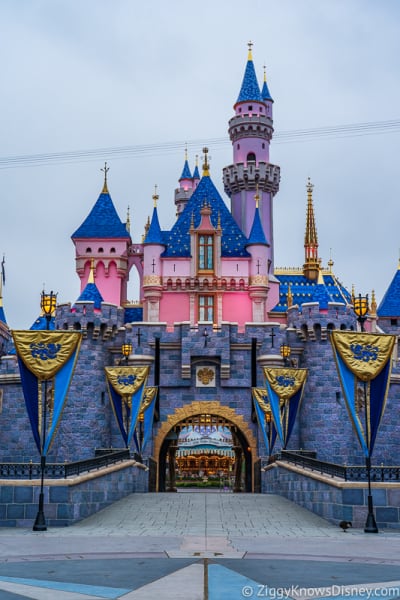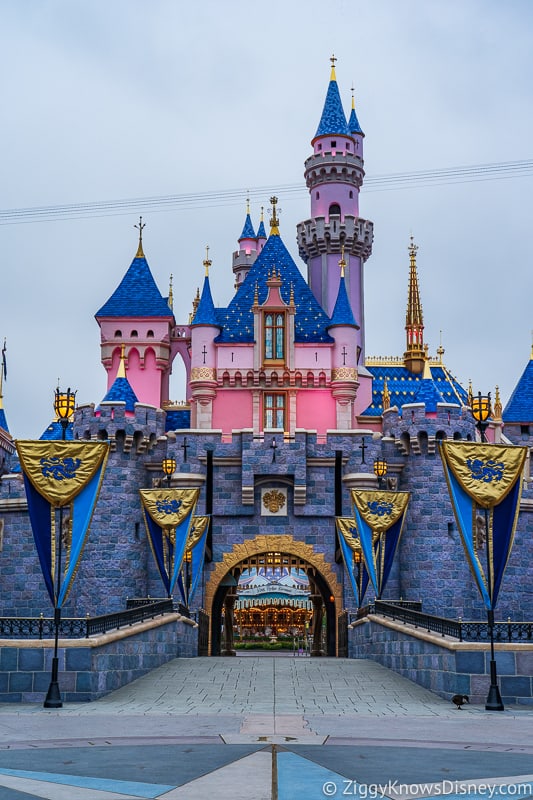 One big change is that the Disneyland parks have a much lower maximum park capacity at the moment compared to what they normally have. It would be impossible to practice physical distancing if the parks were full, so right now they are keeping it low.
Right now the Disneyland parks are limited to 25% capacity. That percentage could increase almost to 100% by the end of the year if things keep improving. In any case, they will limit the number of people in the parks to have enough space to let people stay distanced safely.
Park Reservations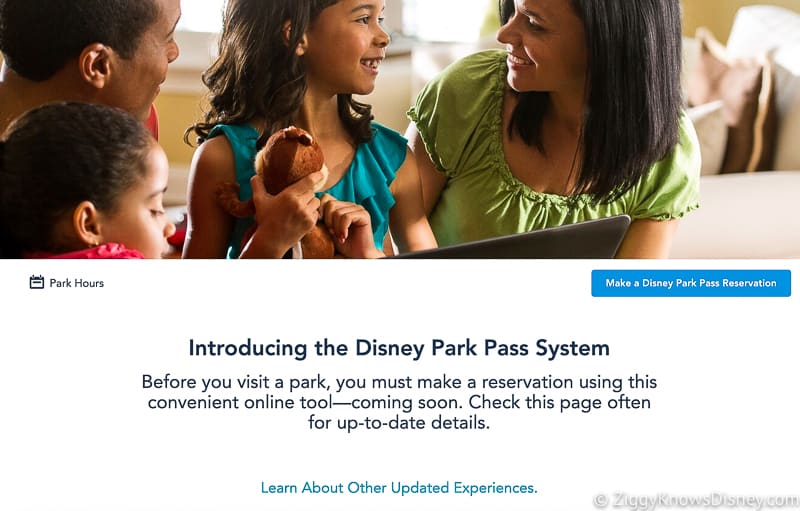 The Disneyland Resort has introduced a new park reservation system that guests need to use in order to gain entrance to the theme parks. These reservations are different from park tickets which are also required.
Both California State and Non-California residents are permitted to make Disneyland Park reservations at this time.
Theme park reservations are limited and subject to availability.
Park Hopping begins at 1:00 pm and later each day.
Guests must have a separate park reservation for each park they plan to visit that day.
Theme park reservations cannot be modified, but can be cancelled by visiting My Theme Park Reservations.
By using a reservation system, it allows Disney to better plan how many guests are going to be in the parks each day.
For a complete guide to how it works, read our post on the Disney Park Pass Reservation System in Disney World.
To make park reservations, visit the Disneyland.com website.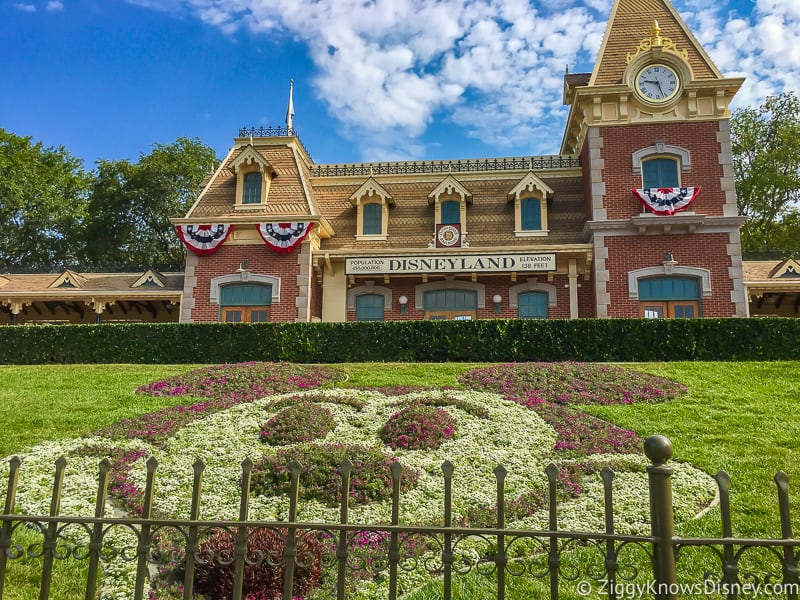 Hotel Reservations & Ticket Sales
Sales of 2021 Disneyland vacation packages and hotel rooms have now resumed and guests can book reservations.
Theme park ticket sales have now resumed.
Right now ticket sales are limited, but the more Disney increases park capacity, the more people will be able to buy tickets.
Park Hopping
Park hopping between Disneyland Park and Disney California Adventure is possible upon reopening.
When making park reservations, guests with a park hopper pass can choose (pending availability) which park they want to start the day with.
Park hopping to the second park of the day begins at 1:00 pm.
Not Everything Open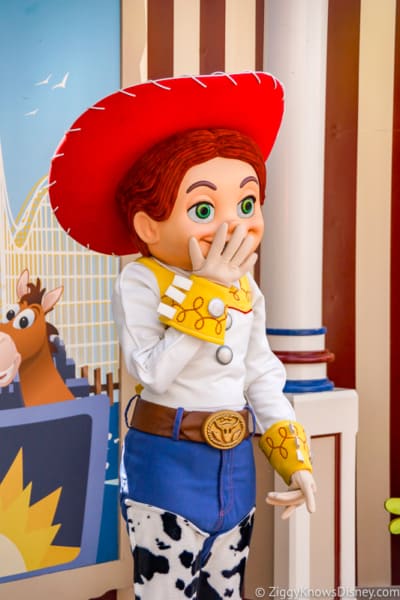 Before deciding whether to visit Disneyland in 2021, you should know that not everything is going to open right away. The 2 theme parks are open, but some of the restaurants, attractions, shows, and shops will remain closed. Some of this is due to safety and some of it is attendance driven.
Attractions – The majority of the Disneyland attractions and rides are open, but some remain closed.
Read our post on Disneyland Reopening Attractions List to see all the rides, entertainment and dining that is opening, and what isn't reopening.
Entertainment and Shows – This is a big change as the entertainment options are significantly less and some will remain closed during the reopening phase. Some fireworks and nighttime spectaculars are back, but not all. Some indoor theaters will not be running at this time.
Restaurants – Many restaurants in Disneyland are not reopening at this time. If fewer people are coming to the parks than normal, it certainly doesn't make sense to open all the restaurants. Restaurants have new safety protocols like distanced tables and plexiglass dividers at cashier counters.
Also, character meals and buffets are also not happening now.
Reduced Park Hours – Disneyland Park and Disney California Adventure will not be staying open as many hours as they normally would as operating hours have been reduced. Expect to arrive at the parks later than normal and go home a bit earlier. Visit Disneyland.com for updates to the park hours. hours.
Character Meets – One of the best experiences in Disneyland will not be running right now. Guests have to distance from cast members and this means characters too.
Suspended Services & Perks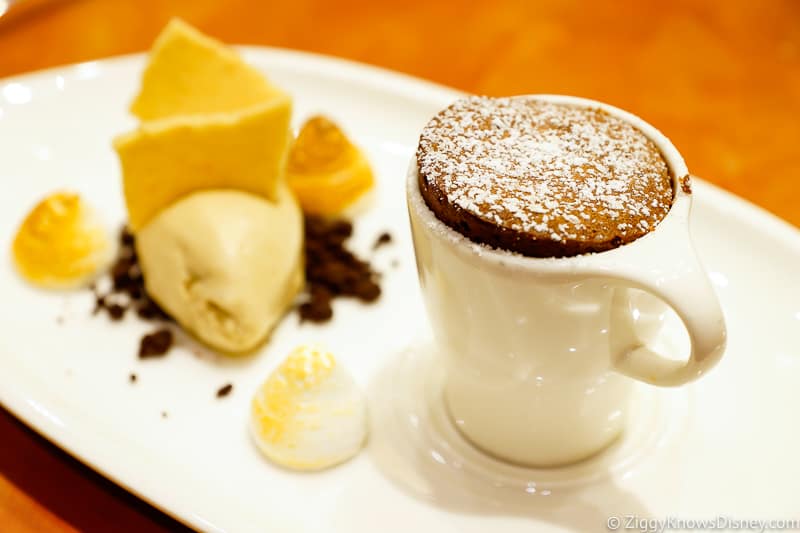 Many of the services you are used to having when visiting Disneyland are not running during the reopening phase. Here is what to look for:
FastPass/MaxPass – Both FastPass and MaxPass will not be running at this time. That means all ride queues are stand-by only and you'll have to wait in line. This change lets the lines move faster and the extra space can be used to distance guests.
Dining Reservations – Disneyland guests are still able to make dining reservations, although likely with a few changes.
Special Experience Bookings – All special events and experience bookings have been canceled at this time through the end of 2021. New instructions for booking special events will be given soon.
New Guidelines Overview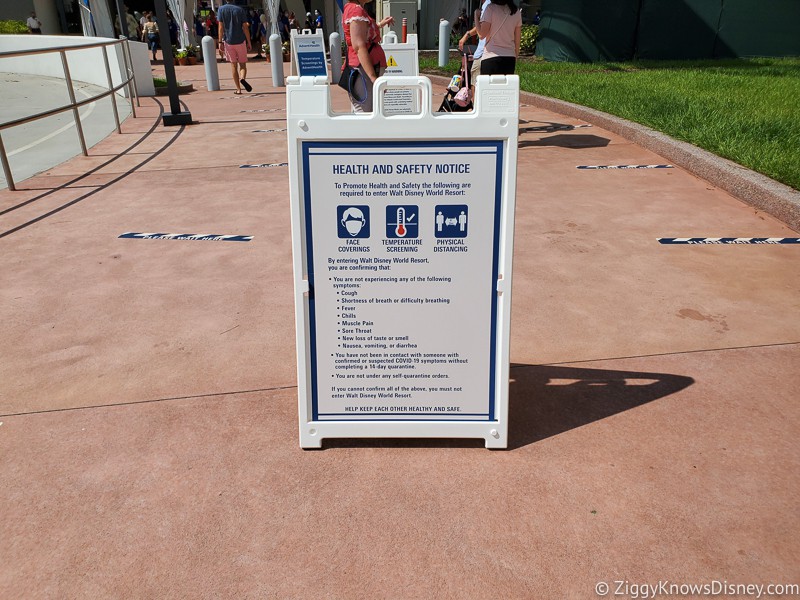 What exactly is Disneyland doing to protect its guests and Cast Members who work there? Disney has set in place new guidelines in place for theme parks, hotels, restaurants and stores for Disneyland, much like they've done in Disney World and in the other parks worldwide.
Here is a list of all the guidelines you need to be aware of before going to Disneyland:
Guests and Cast Members are required to wear Face Masks (Face coverings are required indoors for ALL guests)
Increased Sanitization
Cast Member Safety Training
Safety Signs
Distancing Ground Markers in Queues (these have been eliminated)
Limiting Attraction Availability and Capacity
Limiting Entertainment Options
Touchless Transactions at checkout
The Disneyland staff has been well trained on the new safety measures during the months when the parks were closed. As protocols continue to change, Disney will make sure Cast Members continue to receive training.
Face Masks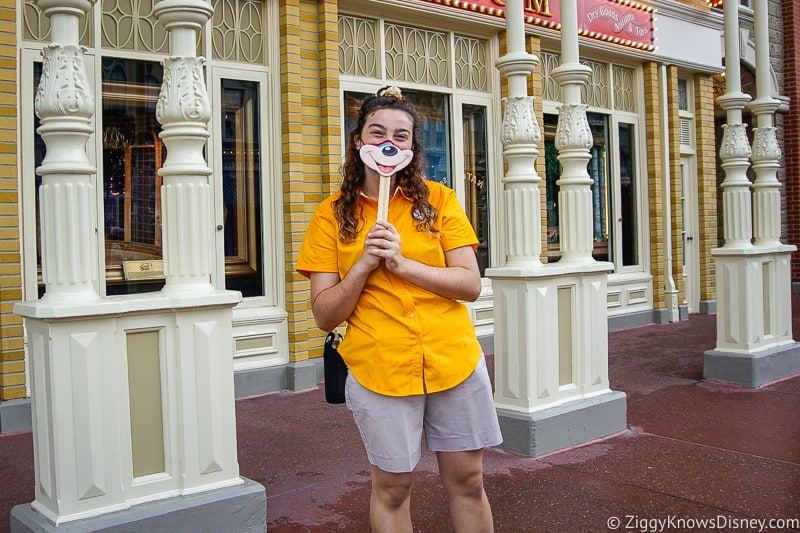 Face masks are the most difficult of the new safety measures for people to get used to and the most uncomfortable. Nonetheless, Disney has put this in the guidelines for peoples' safety, and it has worked so far in other parks.
Vaccinated & Unvaccinated Guests – Guests 2 years and older are required to wear face masks in all indoor areas, the only exception is while dining.
We understand that covering your face all day long can get old really quickly. Unfortunately, the situation has gotten worse in recent weeks and Disney brought back the mask rule indoors.
What if I have a Medical Condition and Can't Wear a Face Mask?
If you are not vaccinated, there are no exceptions to the face mask policy in Disneyland, and the rule is strictly enforced. If some guests cannot wear a face-covering due to a medical issue, Disney is encouraging them to stay home for the time being.
When will the Face Mask requirement End?
The face-covering policy has been relaxed greatly since the reopening, even though right now Disney has had to tighten things back up for a while. At this rate, there is no telling when the requirement for all guests to wear a mask indoors will end.

From CEO Bob Chapek's comments, face masks will likely be eliminated totally by 2022.
Read our Guide to Face Masks at Disney for a more detailed look and the latest updates.
Increased Cleaning and Sanitization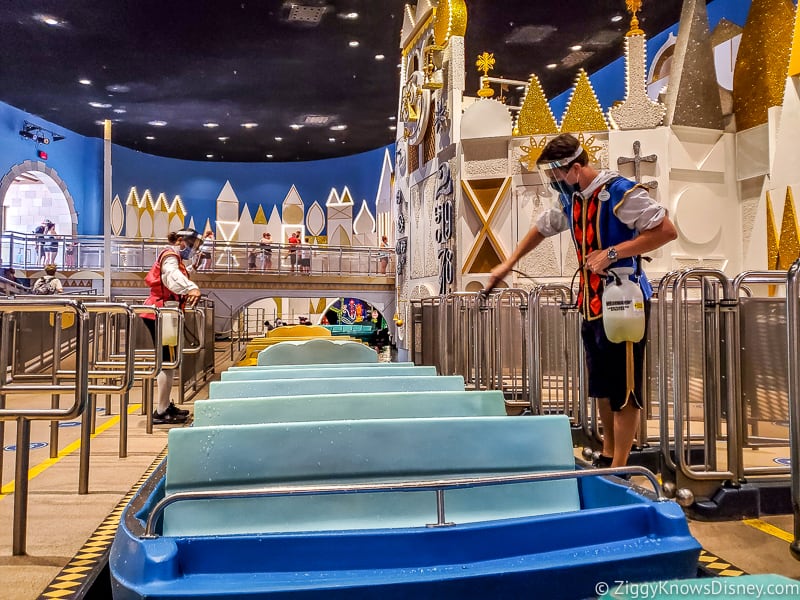 Cleaning and sanitization will be drastically increased at the Disneyland Resort including in the theme parks, hotels, restaurants, rooms, restrooms and even on the attractions themselves.
Disney is training cleaning staff and housekeeping in improved sanitization methods, as well as paying extra attention to all high-traffic areas including tables, doors, benches, handrails, escalators, restrooms, and more.
Physical Distancing/Queues
(UPDATE: This has been discontinued)
Disneyland requires all guests to social distance from other people at a distance of at least 6 feet (2m). This applies to anyone not in your traveling party, including Cast Members.
To help guests understand how far to stay away from others, Disneyland has new distancing ground markers wherever lines normally form. Guests must stay behind these lines when queued up for attractions, shops and restaurants.
Disneyland Cast Members also will likely walk around the parks making sure guests are following social distancing rules.
Signs
Distances in the queues for attractions, restaurants and shops must be respected, but in order for the rules to be followed easily, guests need to understand them and see them visibly in the parks.
Numerous signs have been installed throughout the parks and resorts advising guests of the various safety reminders and guidelines to follow.
Protective Barriers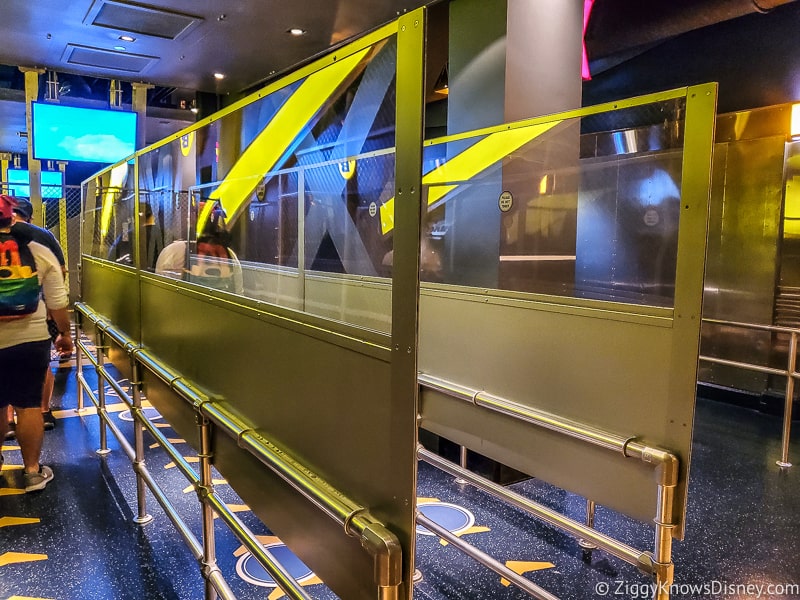 You will also notice the large plexiglass dividers that have been installed throughout the Disneyland Resort. These help limit physical contact between guests and Cast Members and can be found at cash registers, Guest Relations, etc.
They also have been added to attraction queues to separate guests while waiting in line to ride.
Cashless Transactions
Cash transactions are discouraged in Disneyland during the reopening phase. Guests should use contactless payment options when possible such as credit cards, debit cards, gift cards, Apply Pay, Google Pay, Samsung Pay, etc.
Tickets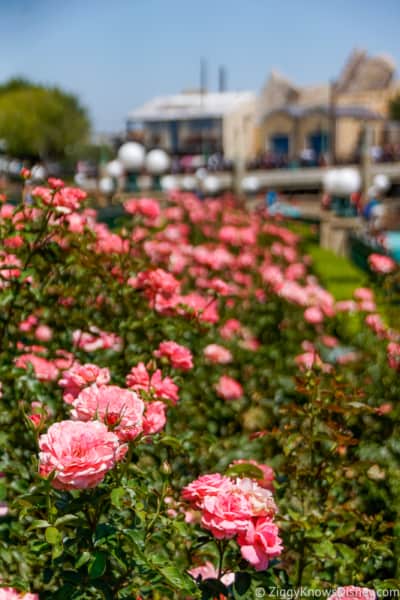 Here is the most important info to know:
Once you have a ticket, you can make a park reservation.
Ticket calendars will be updated on a rolling basis so check for availability.
When Are New Ticket Sales Starting?
2021 Disneyland theme park tickets are now on sale to the public.
Can I Get a Refund for Tickets?
Disneyland is not giving full refunds for unused theme park tickets during the closure period. Instead, they are extending the expiration on those tickets from their original use dates.

Check the Disneyland website for the dates that your tickets can be used and more refund information or call (714) 781-4636 if you have any questions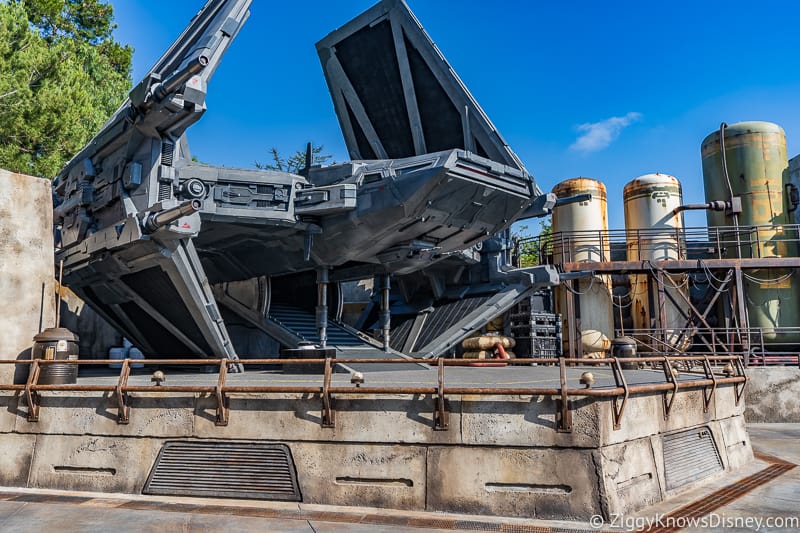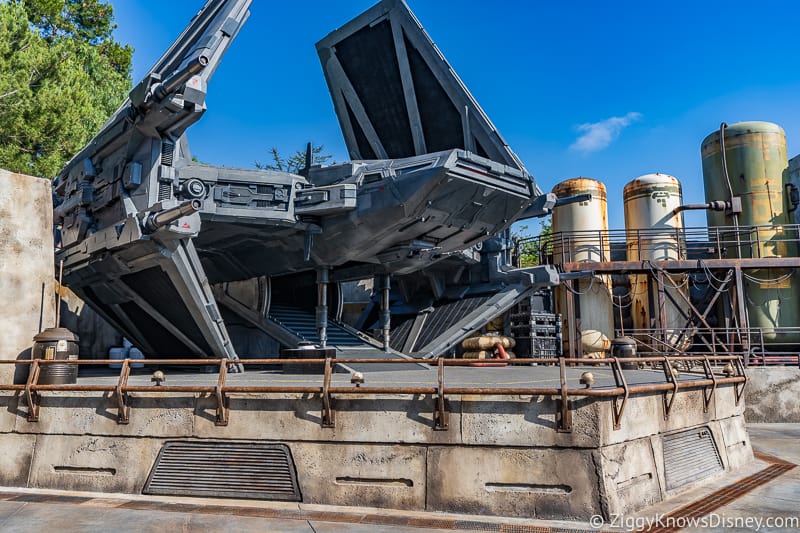 Will There Be Lower Ticket Prices Because of Fewer Attractions, Entertainment & Reduced Hours?
While this would be nice, don't expect the changes in Disney Parks to lower park ticket prices. Disney is not in the habit of lowering ticket prices, and we don't expect them to start now. There might be some nice deals on hotel rooms and vacation packages though so keep an eye out.
How Many Days Have Annual Passes Been Extended?
The Disneyland Annual Pass program has been suspended at this time and new annual passes are not available for purchase.
Making Park Reservations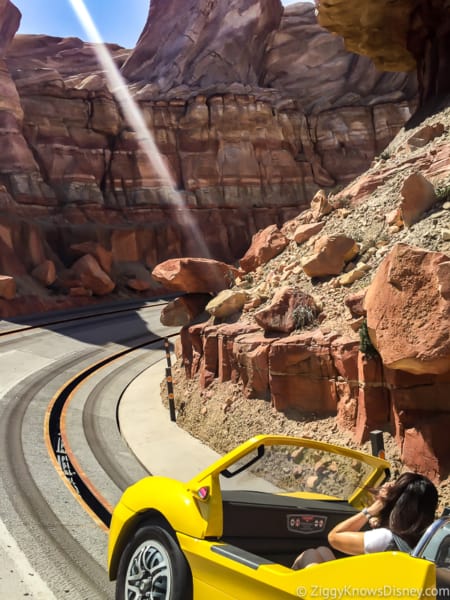 Guests going to Disneyland now need a park reservation to get in, much like the same Park Pass system already in place in Walt Disney World.
Since it is important to keep park capacity low right now, Disney has come up with this new system of online park reservations which limits the number of guests per day.
Guests must make individual reservations for the park they want to visit on a given date.
Park reservations are FREE.
All guests are required to make BOTH a park reservation and have valid theme park admission to have entrance to the parks.
There are limits on how many park reservations you can have at one time.
Here is how to make Disneyland Park Reservations:
Get a valid theme park admission
Enter the theme park reservation system on Disneyland.com
Create your reservation party
Select the day and park you want to visit
Review and confirm your visit
When Does the Reservation System Go Online?
The Disney Park Pass system is currently online. You can make reservations on the Disneyland website.
How Many Days Ahead of Time Can You Make a Park Reservation?
120 Days in advance.
Annual Passholders Need Park Reservations – Right now the Annual Passholder program is suspended so all guests are required to make park reservations for the days they want to visit. Park hopping is allowed if you have a park hopper ticket.
Who Has Top Priority for Park Reservations?
Guests with a reservation at one of the Disneyland resort hotels have an easier time getting a park reservation. Disney wants to make sure those guests have park pass availability and can get into the parks first, and then guests with regular tickets.
Who is Guaranteed a Reservation?
No one. Disneyland hotel guests and theme park ticket guests are NOT guaranteed a park reservation. You should make a reservation right when you buy your park tickets because passes are subject to availability.

Disneyland will continue to increase park capacity as time goes on, which will allow for more park reservations to be available.
Read our post to learn How to Make Disney Park Pass Reservations in Disney World which will give you more insight into how the whole process works.
What Is Open in Disneyland?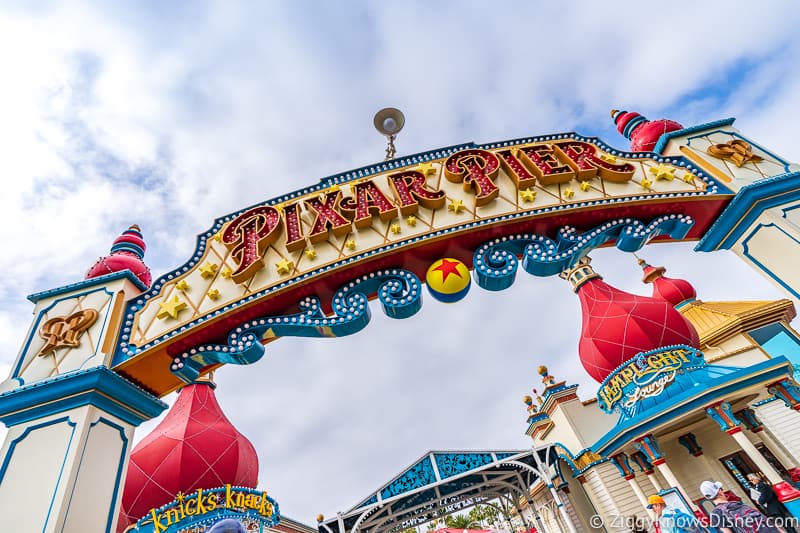 The Disneyland Resort has been closed for many months, and it remains mostly closed at this time.
Here is the reopening latest status for the Disneyland Resort:
Disneyland Park (NOW OPEN)
Disney California Adventure (NOW OPEN)
The Disneyland Hotel (Closed, Reopening July 2, 2021)
Disney's Grand Californian Resort & Spa (NOW OPEN)
Disney's Paradise Pier Hotel (NOW OPEN)
Downtown Disney (NOW OPEN)
Theme Parks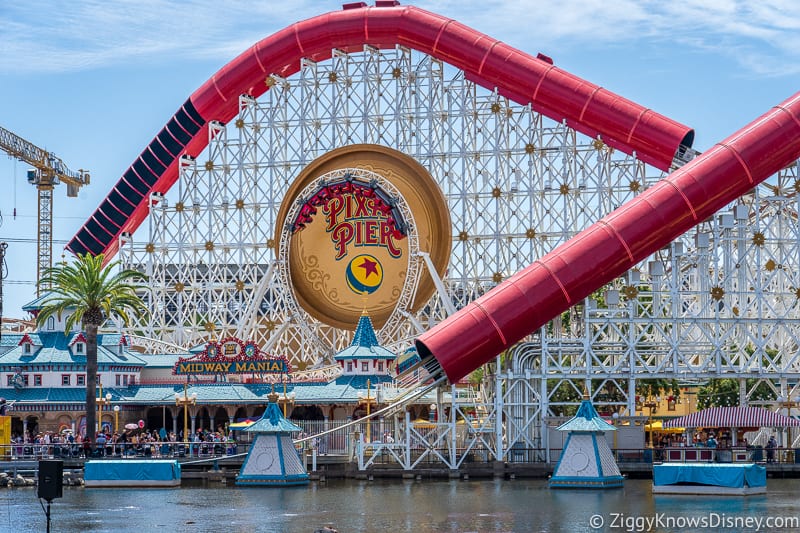 Disneyland Park or Disney California Adventure are Now Open.
Disney has the necessary plans in place, and is able to open the parks responsibly like in Disney World and has now been given the go-ahead from California Governor, Gavin Newsom.
What Attractions and Entertainment are Open?
It's important to note that the theme parks will open in phases and without the full lineup of attractions, shows, and restaurants. Some rides might not be running when you go, plus things like character meets and some other entertainment will not be open. Fireworks shows are back at Disneyland Park.
When Will Those Higher-risk Experiences Reopen?
At this time we don't know when these things are opening back up. As more info comes out we'll update you about what is open and what's not.
Read the Full List of Open Disneyland Attractions with the Reopening with the parks.
Disneyland Park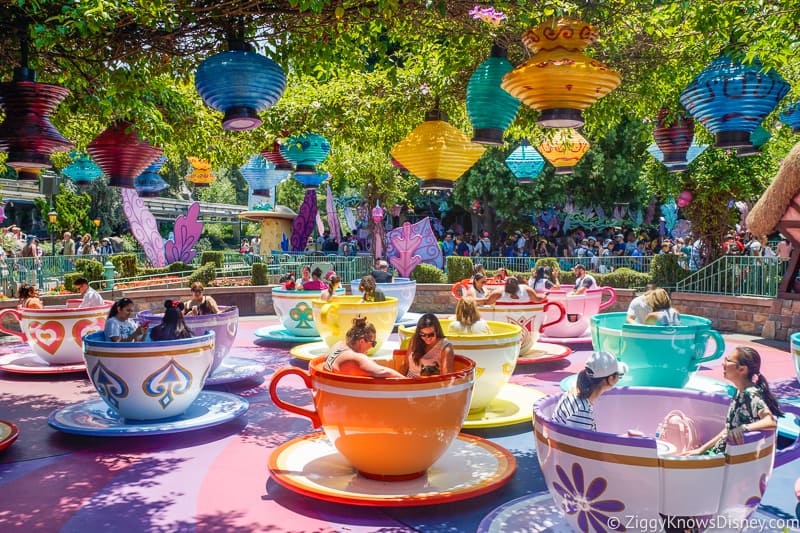 The Disneyland Park reopened April 30, 2021.
Guests will have to make a Disney Park Pass reservation to get access to the park. More details on how that works below in the "Making Park Reservations" section.
Limited Disneyland Park Hours.
Some attractions and entertainment are limited.
The fireworks show Mickey's Mix Magic is coming back July 4th. Other shows like Halloween Screams and Believe…in Holiday Magic and the nighttime spectacular Fantasmic! are not yet running at this time.
Even though character meets have been suspended for the time being, Disneyland is promising to still have characters present in the parks. Will they have character cavalcades like in WDW? We'll have to find out.
Disney California Adventure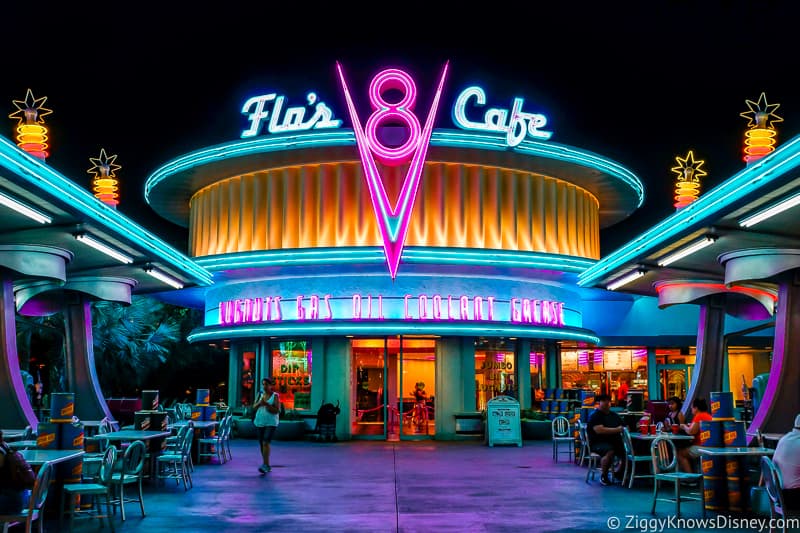 Disney California Adventure reopened April 30, 2021.
Guests must make a reservation to get access to the park. More details on how that works below in the "Making Park Reservations" section.
Disney California Adventure Park Hours.
Some attractions and entertainment are limited. Please check back soon for more info on the opening including rides, entertainment, and dining.
The California Adventure nighttime spectaculars like "World of Color" and "World of Color – Season of Light" have been temporarily suspended and are not running at this time.
Character meets have been suspended for the time being, but there will still be characters present at Disney California Adventure when it opens. It's possible we will get the popular character cavalcades in Disney World, but we are waiting on confirmation from Disney.
Downtown Disney
Downtown Disney at the Disneyland Resort is currently OPEN, but with restrictions.
The phased reopening of the Downtown Disney District started on July 8, 2020, with shops and restaurants opening. Since the reopening, more shops and restaurants have slowly opened up with many of them are welcoming guests.
There is an attendance limit on Downtown Disney right now and if it reaches capacity you have to wait to get in. This includes capacity limits for retail shops up to 25%.
Downtown Disney is enforcing the same new safety measures and guidelines in place at the theme parks. These apply to all guests and Cast Members:
Face coverings required for all guests 2 years and older in indoor areas.
Physical distancing practices including physically-distanced queues and physical barriers. (this has been eliminated)
Temporary operation modifications, including reduced hours at select locations and no scheduled entertainment offerings or high-touch interactive areas.
An increased focus on disinfecting, sanitation, with hand-washing stations and hand sanitizers in key areas.
Disneyland Hotels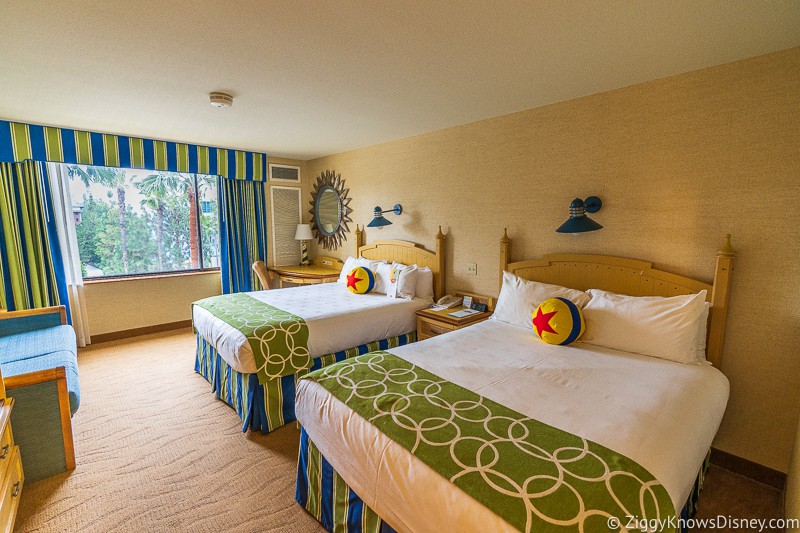 Some of the Disneyland Resort hotels are currently open and some are closed.
Disneyland Hotel – Closed, Reopening July 2, 2021
Grand Californian Hotel – NOW OPEN
Paradise Pier – Closed, Reopening June 15, 2021
Hotel Access
Guests arriving at a Disneyland hotel will need a confirmed hotel reservation or dining reservation to enter. Important information will be sent to you from Disney before your arrival date so look for emails.
Face Masks – Vaccinate and Unvaccinated guests 2 years old and up will be required to use face masks in indoor areas of the hotel (dining is the only exception).
Obviously with very low occupancy and attendance limits in the parks, there is no rush to open all the Disneyland hotels and they will probably reopen one at a time. As soon as attendance picks up, we will start to see the remaining hotels reopening.
Hotel Reservations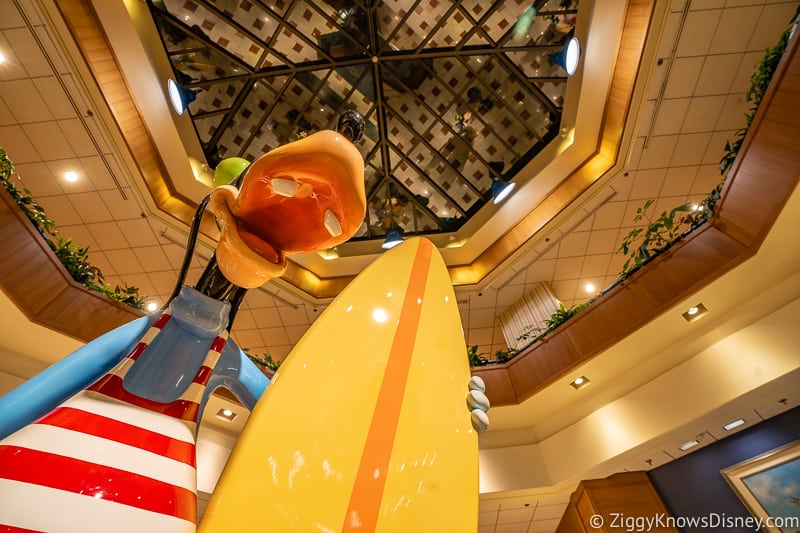 Disney World has now reopened new hotel reservations. For a while, they had paused new reservations to service guests with existing reservations first before taking on new ones.
When Can I Make a Disneyland Reservation?
Now. 2021 Disneyland Resort Hotel reservations are now available. Please note that if you book a hotel room and the parks aren't open yet, you will lose your reservation.
Cancellation Policy
Disneyland has currently waved all cancellation fees on hotel reservations up to the date of check-in for reservations with arrivals through the closure period.
Will My Hotel Reservation Get Cancelled?
Disney is canceling some hotel reservations if those resorts aren't yet open. How far into the future depends on how long those hotels are closed for. If your reservation is canceled, you will get a notice from Disney. If that happens you will be given the chance to reschedule to a later date.
Park Reservations
A Disneland Resort Hotel Reservation does NOT guarantee theme park access, but it definitely gives you a better chance (more on this in a moment).
Cleaning
Disney is increasing cleaning a sanitization throughout the resort hotels in all areas.
Guest rooms will be fully sanitized before their arrival.
All common areas of the hotels will be cleaned with higher frequency, especially high-traffic areas including: doors, handles, tables, elevators, escalators, buttons, restrooms, handrails, benches, etc.
More hand sanitizer stations are being added.
Improved In-Room cleaning protocols and staff training.
Modified housekeeping schedules.
Dining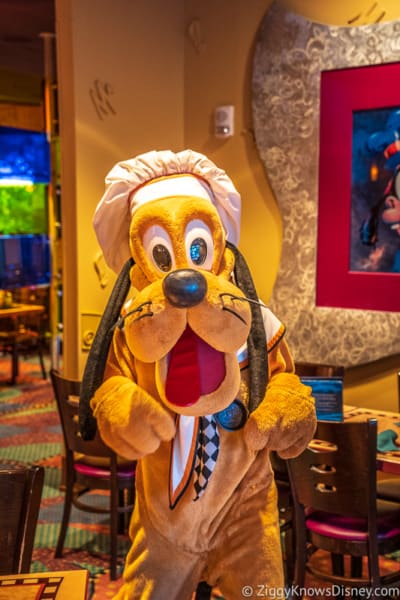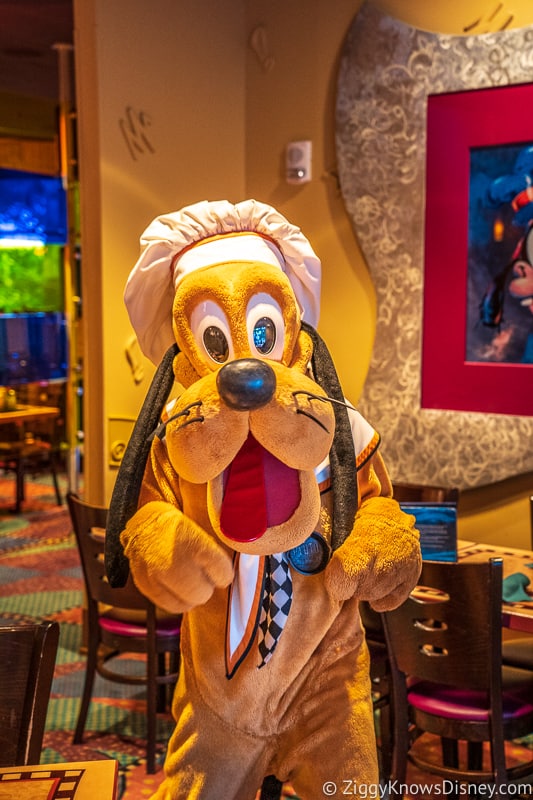 There are also some big changes happening with the restaurants at Disneyland both in the theme parks and at the resort hotels. Here's what you need to know:
Safety Guidelines – Disneyland restaurants are following the same safety measures as the parks and resorts. Masks are necessary, except when seated at your table to eat.
Limited Capacity – Restaurants are operating with a lower than normal capacity. Reservations may be more difficult to get.
Limited Restaurants and Experiences – Some restaurants will remain closed at this time, as well as some experiences like character dining and dinner shows.
Technology – Disney is utilizing new technology to help guests stay safe while dining. These include contactless payments, digital menus, Disney Mobile Ordering, and more.
Reservations – Disneyland Dining Reservations can be made 120 days in advance and are recommended.
Special Events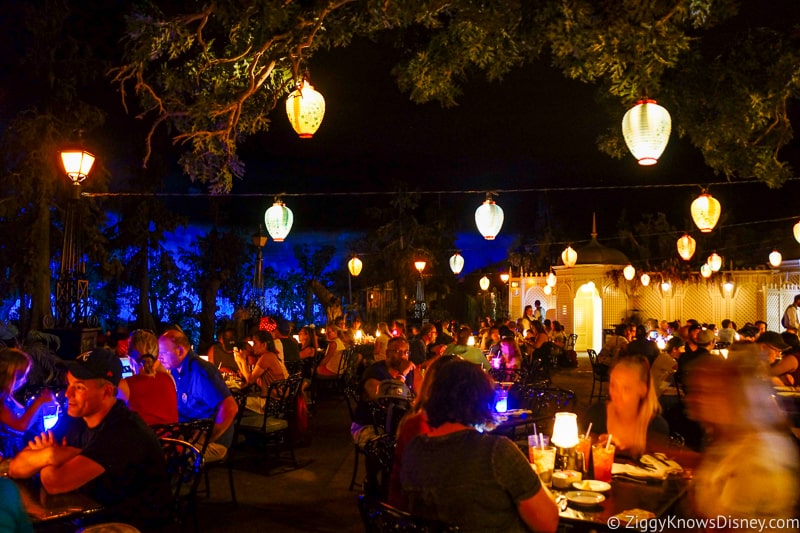 Are Special Events in Disneyland Still Happening?
Most of the special events at Disneyland in 2021 have already been canceled. These include:
Disneyland After Dark
Disneyland After Dark: Star Wars Nite
Disneyland After Dark: Villains Nite
Oogie Boogie Bash – A Disney Halloween Party
Tours
and more…
Refunds and Canceling Reservations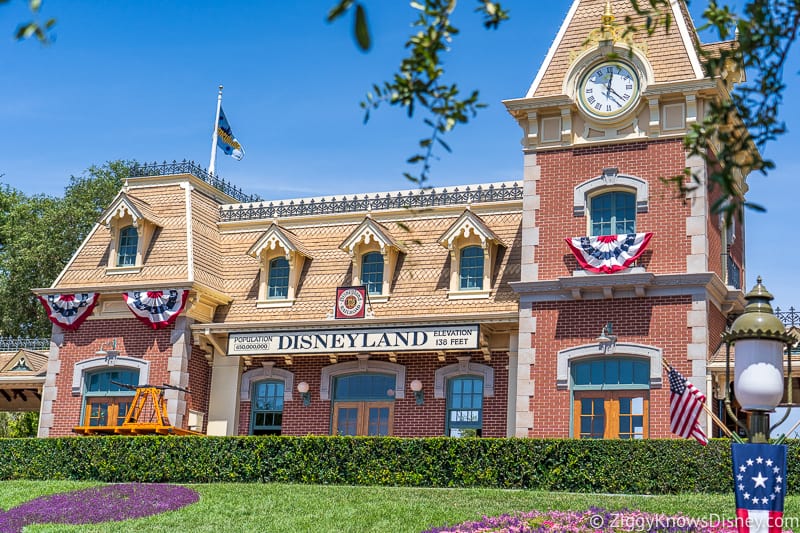 Thankfully, if you have a vacation coming up during the time that Disneyland is closed you will be able to get a refund and cancel your booking without penalty. Disney is being more than generous with their refund policy, and working with everyone to either cancel or change plans.
"Disneyland Resort will work with guests who wish to change or cancel their visits and will provide refunds to those who have hotel bookings during this closure period. We anticipate heavy call volume over the next several days and appreciate guests' patience as we work hard to respond to all inquiries."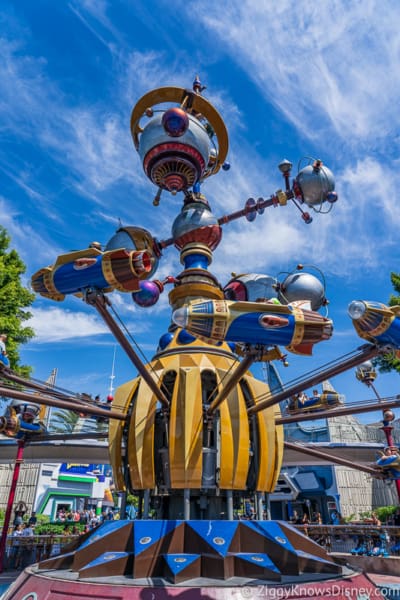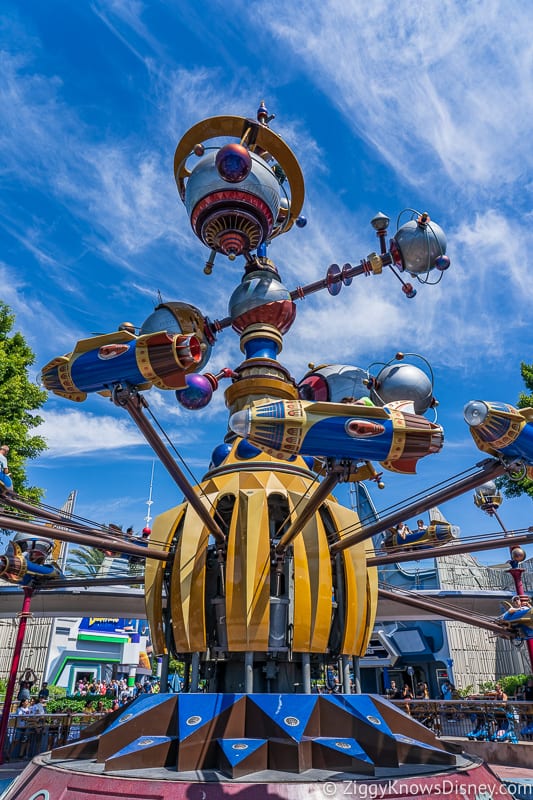 You have two options:
Cancel and get a refund
Reschedule your trip
We are going to break down all your options for refunds below. However, something to keep in mind is that Disneyland is extremely overwhelmed with calls right now from guests asking about this information. If you want to call, expect long wait times and try to be patient with the representative when you do talk with them.
Here is How You Can Cancel Disneyland Reservations and Get a Refund:
Either way, you can call The Walt Disney Travel Company at (714) 520-5050 to cancel your booking.
Reservations can also be canceled online on the Disneyland website here.
Even better, if you booked your trip to Disneyland through a travel agent, then we recommend you contact them first, and they will take care of the necessary changes for you.
We're happy Disney is making these adjustments for guests as many have been thinking about changing their travel dates to a later time. Disney is very good in situations like this as they have shown a willingness to work with travelers in the past.
Now let's break down the type of refunds Disneyland is giving you…
Vacation Package Refunds
Guests can cancel Disneyland vacation package booking scheduled from now through the closure period for a 100% full refund at no cost and with no penalty (excluding third-party products and fees).
Even if you aren't able to cancel your booking before the scheduled check-in date, you still will receive a full refund with no cancellation penalty.
You can call The Walt Disney Travel Company at (714) 520-5050 or go Online to get a refund.
If you booked your vacation through a travel agent, contact them to make sure a refund or change is given. If you booked through another source (3rd party online), then you will need to contact them for a refund.
If airfare was booked separately, guests are responsible for any change or cancellation fees moving the dates might occur.
Hotel Room Only Refunds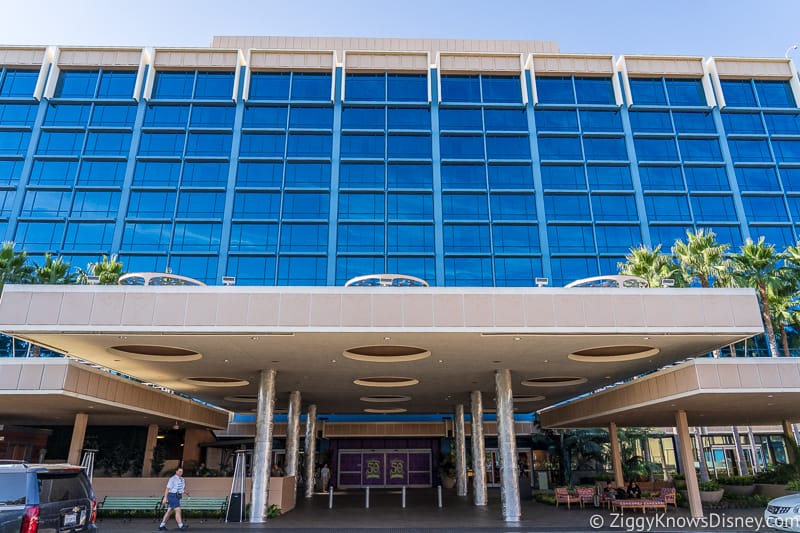 Any Disneyland hotel rooms booked with stay dates during the affected closure dates will be 100% refunded to guests with no cost and no penalty. This offer is for any stays booked from now through the end of the closure period.
Because of the high volume of calls, Disneyland will be sending an email communication to all guests with rooms booked during the affected dates. This email will provide options on canceling or rescheduling your vacation.
Once again, if you aren't able to cancel your booking before the scheduled check-in date, don't worry. Disney knows the situation and you still will receive a full refund with no cancellation penalty.
You can call The Walt Disney Travel Company at (714) 520-5050, go Online to get a refund or contact your travel agent for assistance.
Ticket Refunds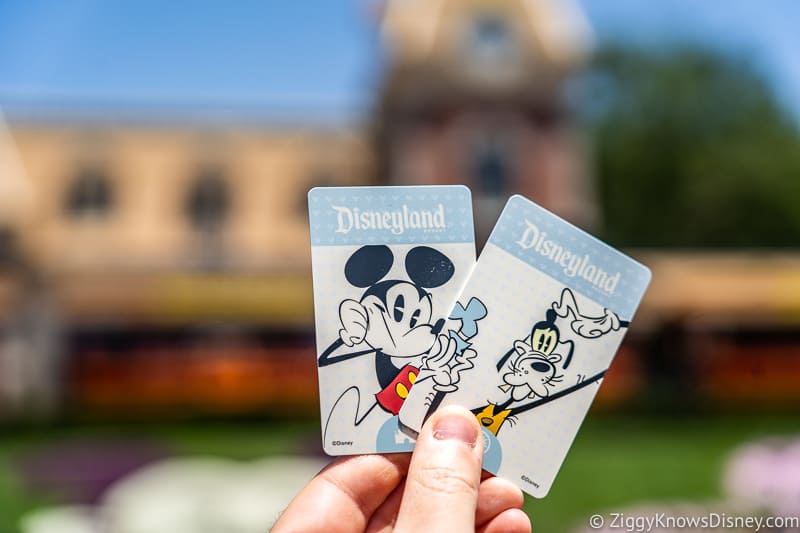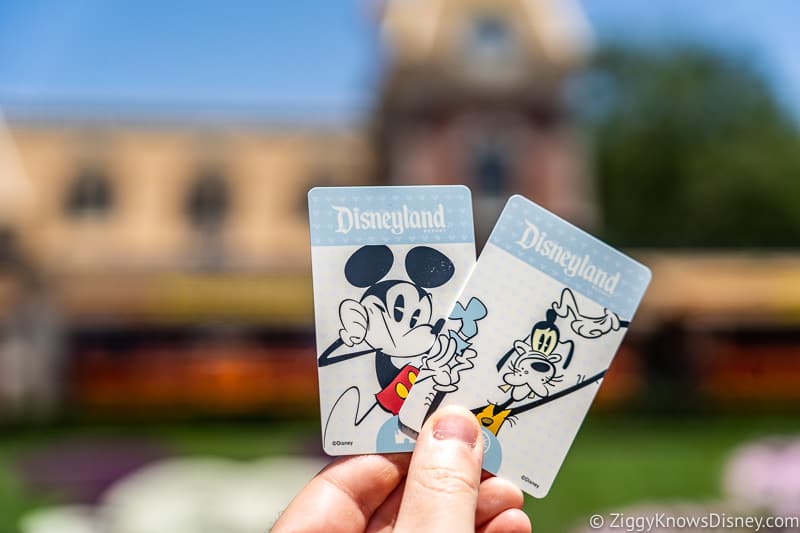 If you have purchased a Disneyland or Disney California Adventure theme park admission, you have options to still use those tickets. Any unused tickets purchased for use between the affected dates will be extended to use at a future date.
Unused 1-Day Tickets (Tiers 1-5) – These are valid through the end of their respective validity period. Admission dates depend on which tier ticket you purchased. Check the Disneyland website to see when your tickets can be used.
Unused Multi-Day Tickets – These are valid through the end of their respective validity period. Check your ticket for details.
Southern California Resident Tickets – The expiration date has been extended through December 16, 2021. Tickets can be used on non-consecutive days. Blockout dates include November 21 – 28, 2020; December 19, 2020 – January 10, 2021; March 26, 2021 – April 11, 2021; July 4, 2021; November 20 – 27, 2021.
Promotional Child Ticket – Expiration will be extended through December 16, 2021, and expire 13 days after first use or December 16, 2021, whichever comes first.
Canada Resident Ticket – Expiration will be extended through December 16, 2021, and expire 13 days after first use or December 16, 2021, whichever comes first.
Military Salute Ticket – Tickets can be used on non-consecutive days and expire on December 16, 2021. Blockout dates are from December 19, 2020 – January 4, 2021, and March 26, 2021 – April 11, 2021.
Disney isn't giving full refunds on ticket purchases only but only extending the use of them out to the future. If anything changes on this we'll let you know.
Disney Flex Pass Reservations
Any Disney Flex Pass reservations for the closure dates will be fully refunded to the guest without penalties or fees.
Dining Reservations & Other Experiences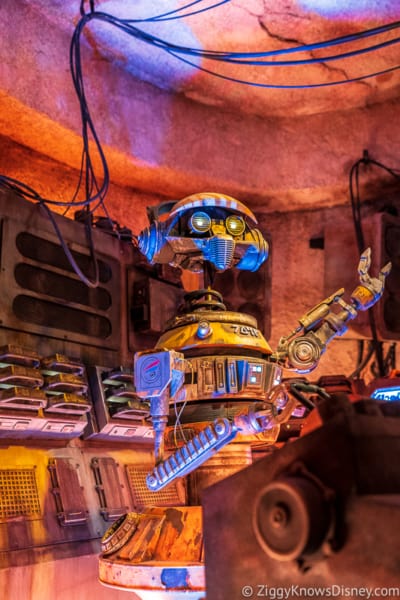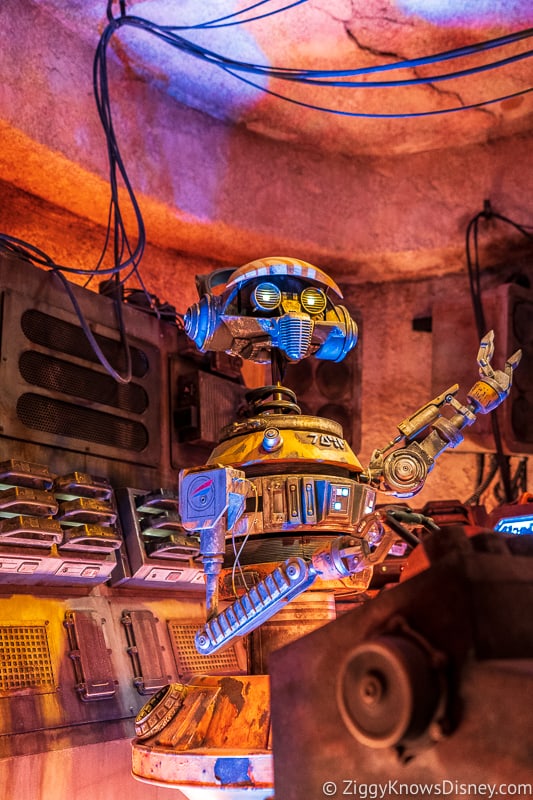 Besides tickets and vacation packages, you are probably wondering about what will happen to other experiences you have booked like dining reservations, etc. Here is what we know…
Any of the following reservations scheduled during the Disneyland closure period can be canceled without any penalty or fees to the guest and will receive a full refund.
Disneyland Dining Reservations
Bibbidi Bobbidi Boutique
Disney Princess Breakfast Adventures
Disneyland Resort VIP Tours
Technically, you don't even have to do anything to get a refund. Even if you forget to cancel your reservation, a full refund will be given to you automatically without any penalties or fees.
Special Events
Much like the extra experiences, if you have purchased a ticket to a Disneyland special event during the closure period you will get a full refund without penalties or fees.
Guests will be automatically given a refund for special events during the closure within 30 days, and don't need to contact Disney.
Modifying or Canceling Your Flight
If you have booked a flight during the closure period and did not book it through The Walt Disney Travel Company, then you will have to contact the airline on your own to see if they will let you either cancel your flight for a refund or change your travel date to a future time.
This will depend on the airline, what type of ticket you bought and if you purchased insurance as part of the booking.
Some airlines like Southwest will allow you to modify your flight dates without a fee, which is one reason we prefer to fly Southwest when we can! You will have to check with whatever company you choose and follow their current cancellation or date change policy.
If you booked your flight with a travel agent then you will want to contact them for help, otherwise, see if you can make the necessary changes online which will save you a ton of time than calling on the phone right now.
Rentals, Strollers, Cars, Etc
If you have rented a car, stroller, ECV or any other third-party rental, you will need to contact them and find out what can be done to modify or cancel your reservation and if refunds are given.
Canceling Disneyland Vacation After the Parks Reopen
What if you have a Disneyland vacation planned for dates after Disneyland reopens? Can you still cancel them and get a refund without penalty?
Right now refunds or cancellations are given to guests without occurring fees and penalties, for any future date through the closure period (April 29, 2021).
Please check the Disneyland Website for the latest cancellation policy.
Annual Pass Policies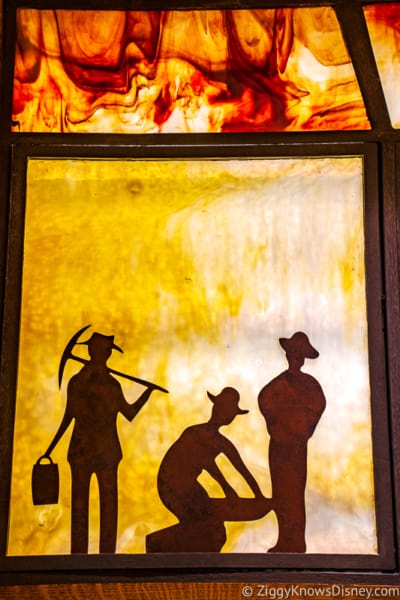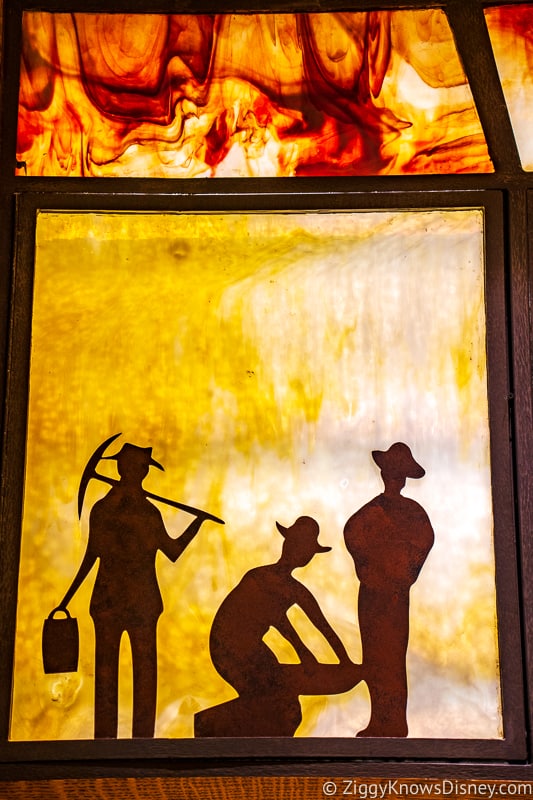 (Disneyland has currently suspended its annual pass program. More info will be shared soon)
Other Rescheduling Tips
Right now with all the uncertainty going on in the travel industry, we think purchasing travel insurance is a good use of your money if you can find it at this time. We usually don't go for it, with things up in the air and the possibility of your plans getting changed, we think it's a good idea.
Some policies have restrictions so make sure you get a policy that lets you cancel at any time.
Also, we highly recommend using a Disney Travel Agent. They will help you make any of the necessary additions to your package and also will handle any cancellations or modifications you need. Plus there is no additional cost so there's really no downside.
Need help planning your Disney Vacation? Contact René from Show You the World Travel for all your trip planning needs. All of the agents there are certified Disney Vacation Planners and are super helpful with all your needs. I highly recommend them and the best part about it is they are FREE to use!
What Will the Crowds Be When it Reopens?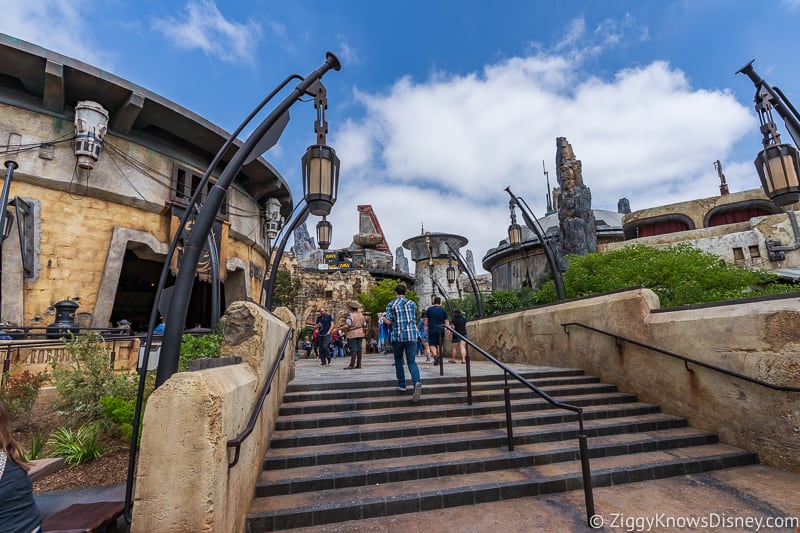 Everyone wants to know what the crowds are like now that Disneyland has opened back up, and it's still a big factor when planning your next trip there. Crowds have been lower than usual, with only a 25% maximum capacity for the parks, though things will get busier when the capacity increases.
There is a difference between Walt Disney World and Disneyland due to the high percentage of locals that make up the daily guests to the park.
In Walt Disney World, 70-80% of its regulars are not from the Orlando area and it is one of the biggest tourist attractions in the U.S.A. Due to the current circumstances, many of those tourists cannot visit theme parks at the moment which has decreased crowds.
On the other hand, the vast majority of daily visitors to Disneyland are locals and live close by. They are able to visit Disneyland after work or on a day off very easily. Most of them can't wait to get back to Disneyland and have had serious withdrawal during these long months.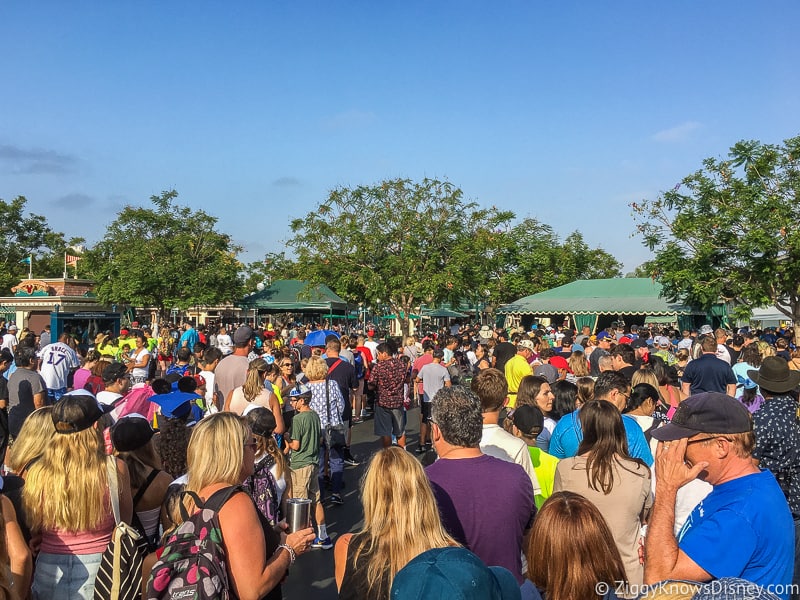 Of course, during the first months, the parks are limited to about 25% of normal capacity, which means the parks will have really low crowds no matter how many want to go.
Now is the best time to go if you are worried about crowds. Attraction wait times are extremely low and there will be plenty of space to walk around without getting too close to other guests.
How quickly Disneyland increases the attendance will be key. We think the people will be waiting since we are coming up on the holiday season, so it will just be a matter of Disney letting them through the gates or not. If they increase capacity, I think you'll see big crowds during the holidays.
Once the Winter hits though, crowds should disperse and we could be looking at a very quiet January and February. Those too might be great times to visit to avoid crowds.
We'll keep our eye on this once Disneyland reopens and let you know how things are developing.
Should You Go to Disneyland When it Reopens? Is It Be Safe?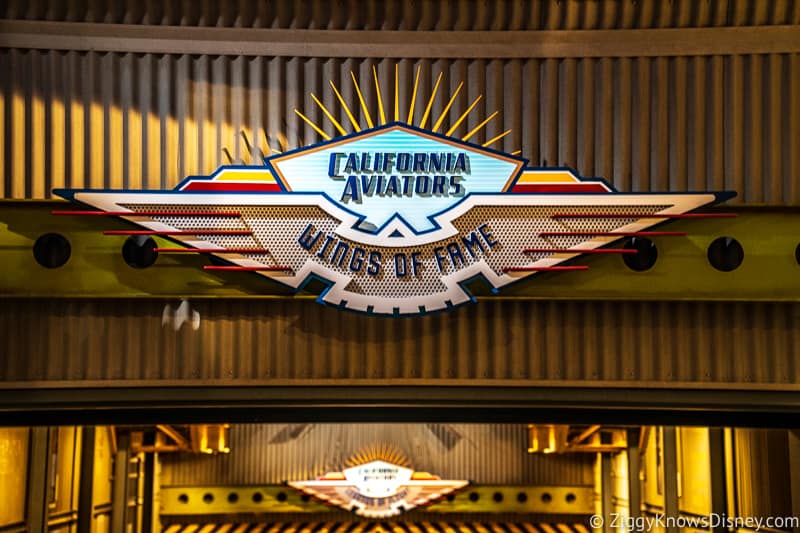 Now that Disneyland has finally reopened, many are wondering if they should go right away and if it will be safe. Disney has been extra careful with its park reopening plans worldwide and wouldn't reopen if they didn't think it was ok for guests to come without a high risk of contamination.
When you feel comfortable going however is totally up to you. We can't decide that for you. It has to be something you and your family are comfortable with. After all, you want to have a good time while you are there and shouldn't go and spend all that money if you will be worried the whole time.
From our personal experience in the Disney parks since reopening, it has been nothing but positive from a safety point of view and 99% of the time we think Disney has gone above and beyond in this department. There are so many new safety precautions that are in place that we feel much safer going to a Disney park at this point in time than we do going to our local grocery store for example.
Our own opinion is that since Disneyland has reopened is has been perfectly fine to go again and we have no reason at this time to think Disney would put your health at risk.
Whether or not you decide to continue with your previously booked Disneyland trips or book new ones in 2021 is completely up to you and your family and your safety should always be the highest concern.
Disneyland Deals & Travel Advantages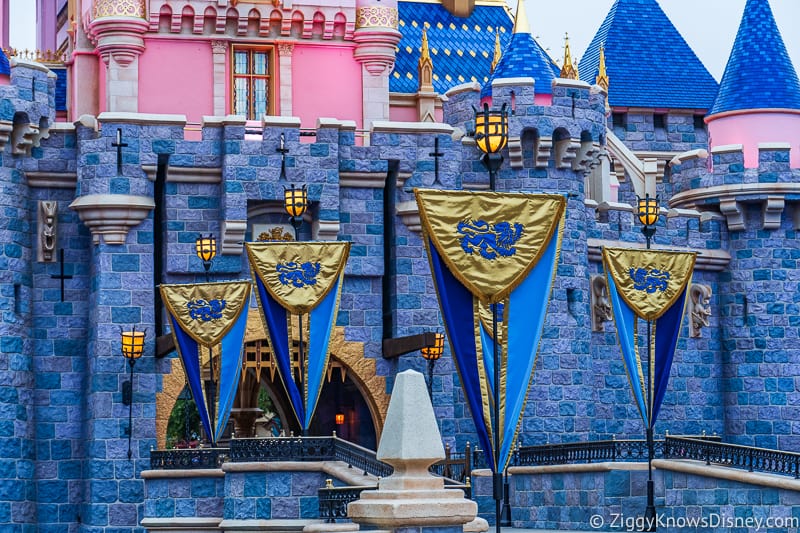 Obviously, since the parks close, cancellations have been way up and need reservations way down. Even when the parks reopen, we expect crowds to be lower than normal which could be good if you are looking for a deal.
Disneyland is not a cheap place to visit, and we've seen multiple price increases in recent years for tickets, hotel rooms and food around the parks. However, if crowd levels aren't where they should be when Disneyland reopens, Disney is going to hold the brakes on too many price increases immediately.
In order to start attracting more guests to start coming back to the parks, we will likely see some great deals on vacation packages and hotel rooms especially. Until they get on-site occupancy where they want it to be, they will have to do something.
We've seen this happen after 9/11 and other disasters, and they've already done this some in Disney World. There is no reason why we shouldn't see some great deals at Disneyland too. I don't think there will be as many as what we'll see in Walt Disney World, but if you were thinking of going to Disneyland anyway in 2021, right after the parks reopen might be as good of a time as any.
As new deals on Disneyland vacations are released, we'll let you know so you can take advantage.
When Should You Book Your Next Trip?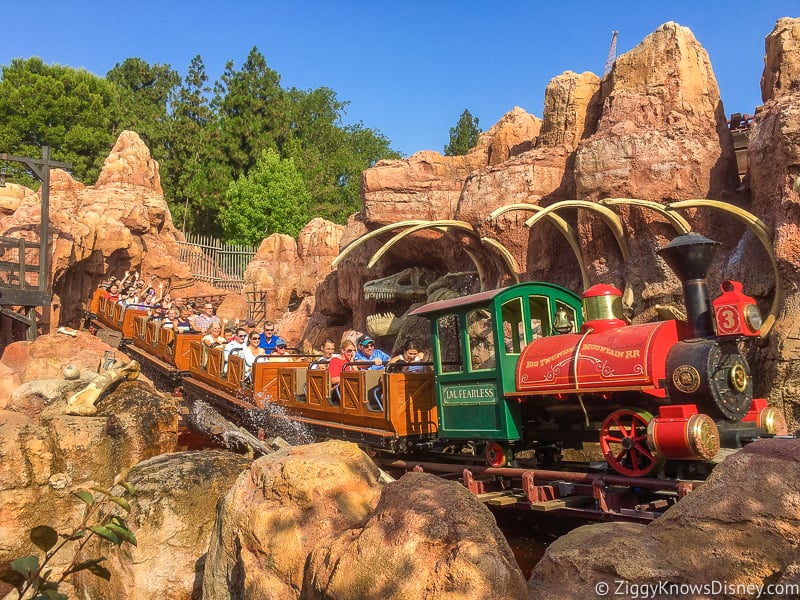 Since Disneyland is now open again, you may be wondering when is a good time to visit. You might have had a vacation planned to Disneyland that was canceled in the last year and so you are anxious to go.
Many of our readers have told us they had an upcoming vacation, but had to cancel due to the current circumstances. Others have upcoming vacations, but are wondering if it might be better to postpone to a future date.
First of all, we are sorry if this is your situation. Having plans ruined stinks for adults and children alike, especially when you have been looking forward to them for a long time.
Closing Disneyland when they did was in the best interests of everyone involved, but at least that is changing and we should be able to get back there shortly.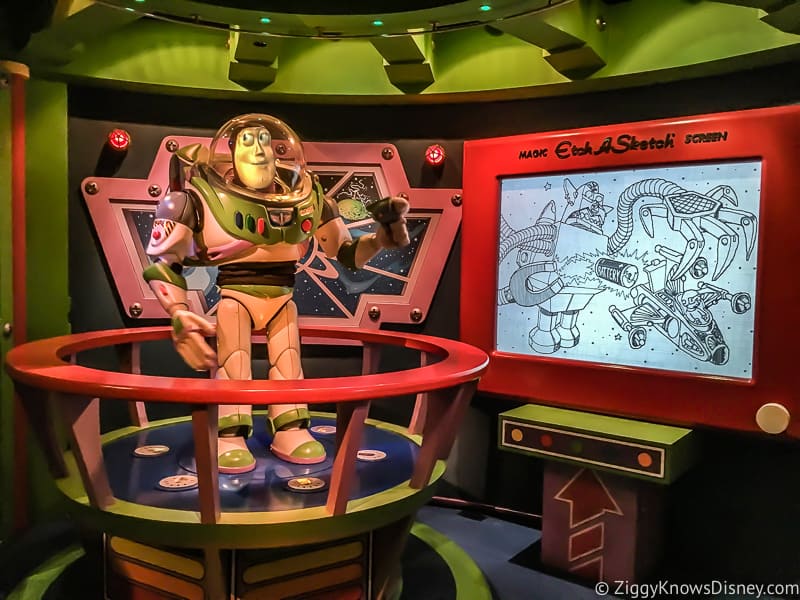 Obviously, when you personally decide to book your next trip to Disneyland depends on a few factors. First of all, you may not have the financial resources to do it, or there may be travel restrictions depending on where you are coming from. You also may not like the new safety guidelines guest must follow.
If those things are now an issue for you there are a few options for you.
The first one is to go right away. In the time Disneyland has been reopened they have proven themselves in handling the new safety precautions and keeping guests safe. This also might be a good time to visit before crowds pick up.
We understand that if you are coming from far away, you have to plan these things out and when the parks first reopen, might not be possible for you. In that case, the Summer or Fall 2021 will be an ideal time for another trip to Disneyland as long as it's open by then.
It's almost certain the Disneyland Resort will still be open by then, which means there is a very low chance of booking your trip and then have to switch it all around.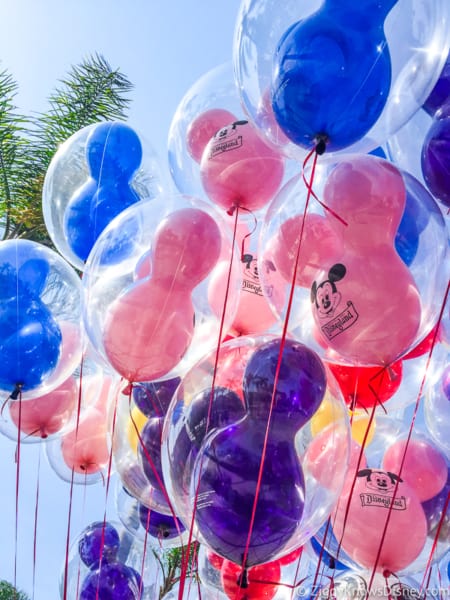 Even if you aren't planning to go until later in 2021, we think now is a good time to jump on the empty hotel rooms you can find right now before they get all booked up after the reopening. If new offers come out you can always have them applied to your current room.
By some chance if Disneyland has to close again by the time your trip comes, you will get a full refund, so there is very little risk involved.
The only reason I would hold off until later than that would be if you just don't want to go to the parks with the current safety restrictions, or if some of the missing entertainment options (fireworks and character meets) is a big deal to you. Those are harder to predict when we will see them back in the parks, and it still might be a while.
Even though we've had fun in the parks since reopening we realize it might not be for everyone, and in that case, you can wait a bit until more info comes out.
Future Impact on Disneyland & Anaheim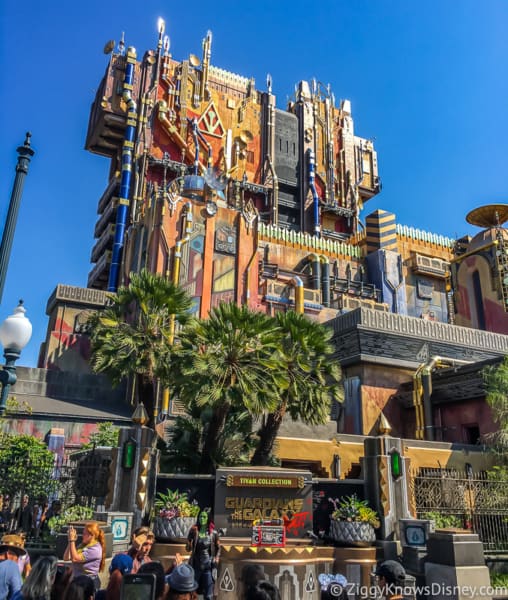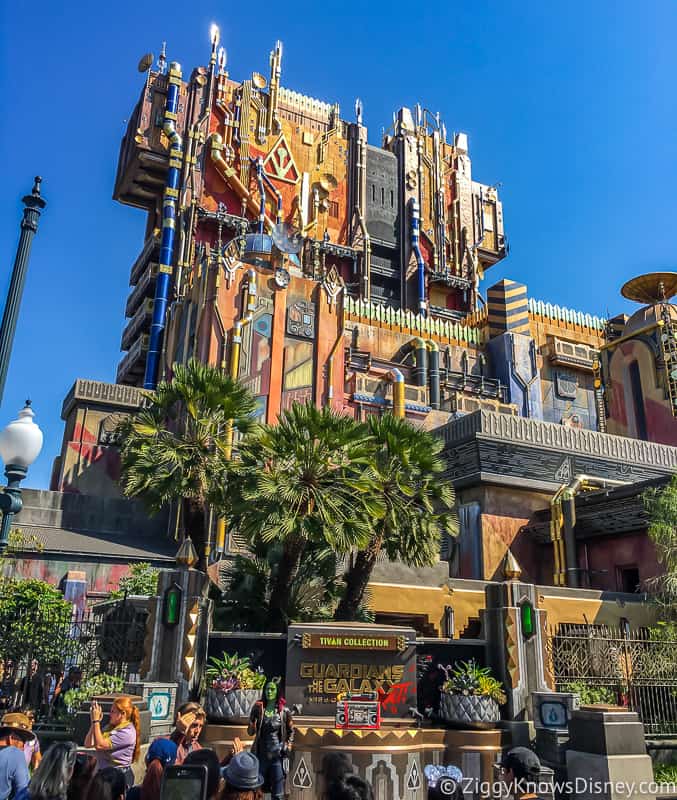 Besides what this thing is doing to peoples' health, it's also been disastrous for the local economy in Orange County and for the nation as a whole. Billions of dollars have been lost in the area surrounding Disneyland and Southern California because of this problem.
There are hundreds of small businesses, hotels, restaurants, and shops that rely on the traffic that the tourists going to Disneyland bring them. Many of those have already been forced to go out of business since the Disneyland closure, and more are at risk.
Not to mention the tens of thousands of Cast Members have been at home for months and are relying on their jobs at Disneyland to get by.
Disney itself is facing an unprecedented situation where they had every theme park and the Disney Cruise Line closed for a significant time in 2020. Not only that but now all of their movies are being pushed back into next year with no one going to the cinema. That means two of their biggest streams of revenue were almost completely dried up without knowing when they will be back.
How will this affect Disneyland? Disney leadership has already said they are making big budget cuts to the theme parks, including the Disneyland Resort.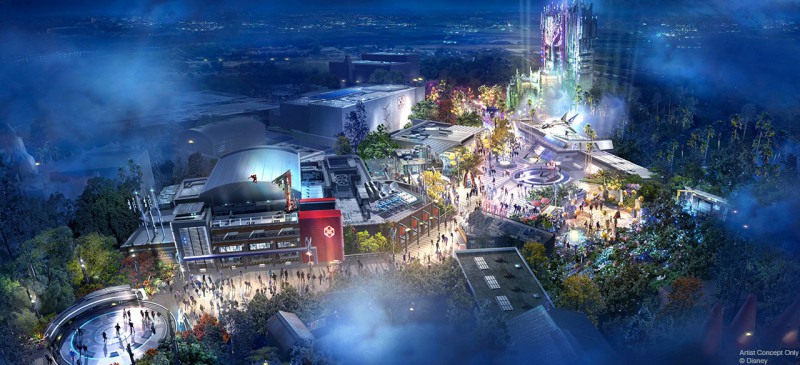 Right now Disney is working on multiple projects to bring more attractions to the parks. We recently found out a bunch of new details about the Avengers Campus coming to California Adventure which is going to be that park's version of Galaxy's Edge. It's opening July 4, 201, but it was delayed for about one year.
Read here about all the Disneyland attractions that might be delayed or even cut due to the financial problem these closures have left the company with.
What happens if they decided they don't have enough money to complete some attractions as soon as originally planned or have to cut the budget and not make it to their original vision?
Then we also have the fun Mickey and Minnie's Runaway Railway which just opened in Hollywood Studios also set to open in Disneyland Park in 2022. That attraction is most likely still coming, but maybe not at that date.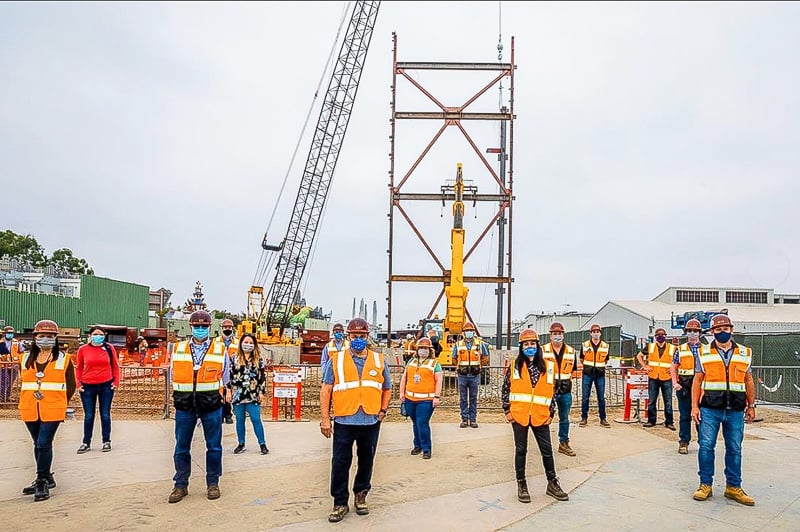 The entire travel industry is suffering and if this goes on for too long, there is no telling the repercussions we will see in the parks. There are many current and future attractions in danger of being cut or greatly affected because of this situation, so we'll have to keep a close eye on what happens.
Let's hope it doesn't get that far, but we are pretty pessimistic right now about it. Disney is hemorrhaging too much money for some new attractions or projects to not get pushed out years into the future, if not totally canceled. The quicker they get everything under control, the less of an impact it will have, even though it's already been a big one.
Summary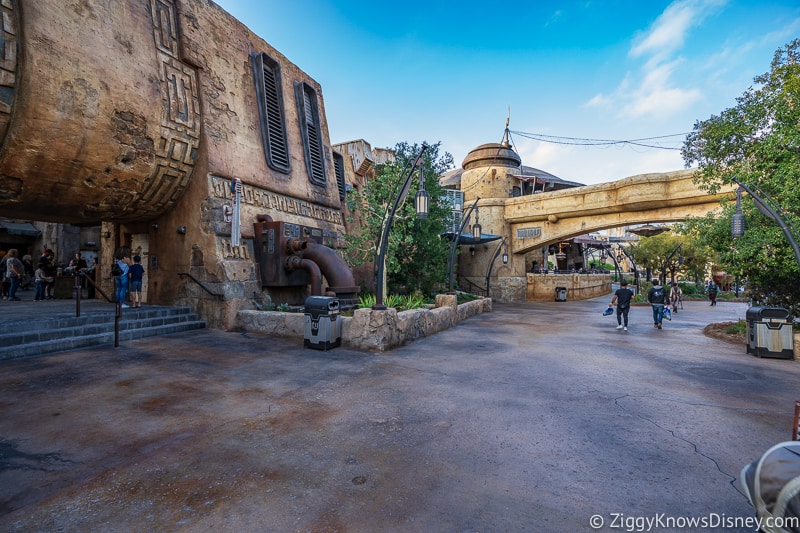 At this point at least the parks are open once again. This has been something unlike anything else that The Walt Disney Company has had to deal with, and it's coming at a critical time as they have a new CEO in place of Bob Iger. (Iger has since taken back some control of the company due to this critical point in time)
We were definitely shocked at this series of events but are happy with the way things are going now.
We hope that we shared with you some good information about the Disneyland reopening that you can use to get a refund, reschedule your vacation or if you are thinking about planning a trip in 2021 and beyond.
Again, if we missed anything you were curious about, leave a comment below and we'll get to it as soon as we can. Until then, let's sit back and see what happens to Disneyland in the coming weeks and months with the hope that you will be able to visit the happiest place on earth soon!
We will continue to keep you updated on the Disneyland reopening along with the status of the parks, closure time and any more info we get. Stay tuned!
Sign Up For Our Newsletter Today!
FAQs
Is Disneyland Open?
Yes. Disneyland Park, Disney California Adventure and some the Disneyland Hotels are currently open. The Downtown Disney District is also open at this time.
When did Disneyland Reopen?
Disneyland Park and Disney California Adventure reopened April 30, 2021.
What is Different Since Disneyland Reopened?
Disney has created a modified guest experience that helps increase the safety of guests. Some examples include wearing face masks, hand washing stations, and temporarily eliminating some higher-risk experiences. So far guests have reacted well to the new changes and have followed the guidelines in Downtown Disney.
Do I Have to Wear a Face Mask in Disneyland?
Yes, face masks are part of the new safety guidelines Disney is enforcing and now it no longer depends on if you are vaccinated or unvaccinated. All guests must wear a face covering indoors, but they are not required outdoors.
Your Thoughts
I want to know what you think about the Disneyland reopening and the impact the closure has had…
Does this affect your vacation?
When are you planning to go back to Disneyland?
What other questions do you have about the Disneyland reopening, etc?
Let us know in the comments section below!
If you enjoyed this article, as always I appreciate it if you'd share it with others via social media. I work hard at making this website into a useful resource for you and your family to plan your visit to the Disney Parks and I hope it can help you! Thanks 🙂