If you are trying to decide whether to visit Walt Disney World in October, then this guide will help you with all the information you need to know. We'll tell you what to expect when you go and how to plan October in the parks.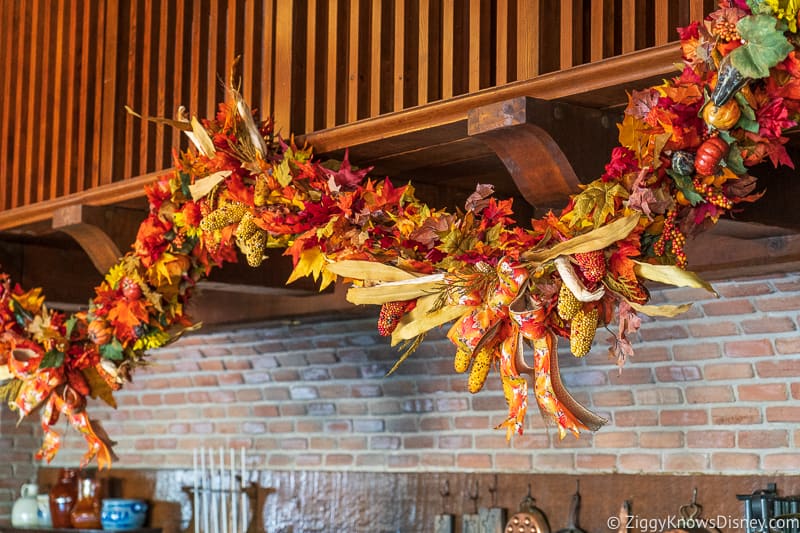 October is one of our favorite months to visit Walt Disney World and there are many advantages during that month. Of course, the leaves don't really turn in Orlando, but that doesn't mean you can't enjoy the Fall in Disney World!
In this post, we'll explain everything about October in Disney World including the crowds, how to avoid them, special events, park hours, new attractions, and the weather. We'll also break down the pros and cons of going in October compared to other months and which is best.
This guide includes info for visiting Magic Kingdom Park, EPCOT, Hollywood Studios, and the Animal Kingdom.
Even though October might not be the easiest month to visit Walt Disney World in because the kids are still in school, or you have less time off from work, it can be well worth the effort if you decide to go at that time.
October 2021 in Disney World is very different than a normal year, and we'll be telling you all the changes you need to be aware of before you go.
Before we get started, don't forget to sign up for our FREE Weekly E-Mail Newsletter. There we bring you the latest updates on Walt Disney World including vacation planning tips. You can sign up here: Join our E-Mail Newsletter
Overview of October 2021 in Disney World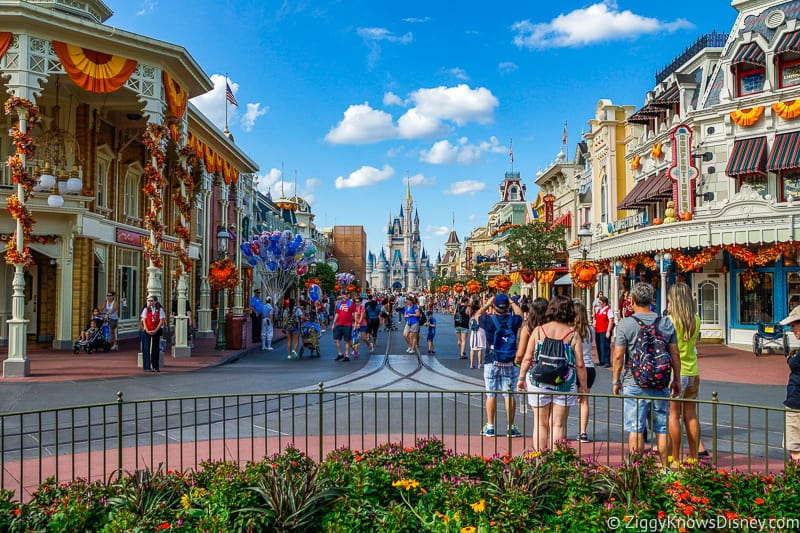 There is a lot to see and do in Walt Disney World in October 2021. No matter which parks you plan on visiting, you have some great options when planning your trip.
You'll find cooler temperatures start in October, lower crowds than the holiday season in November and December, and Fall decorations are great reasons to visit. There are also usually some great deals to make visiting Disney World a little cheaper, and this is especially the case this year.
Tons of people come in October for special events like Mickey's Not So Scary Halloween Party, which takes place the whole month at Disney's Magic Kingdom, or the EPCOT Food and Wine Festival. These are two of the most popular events of the year in Disney World and they are always packed.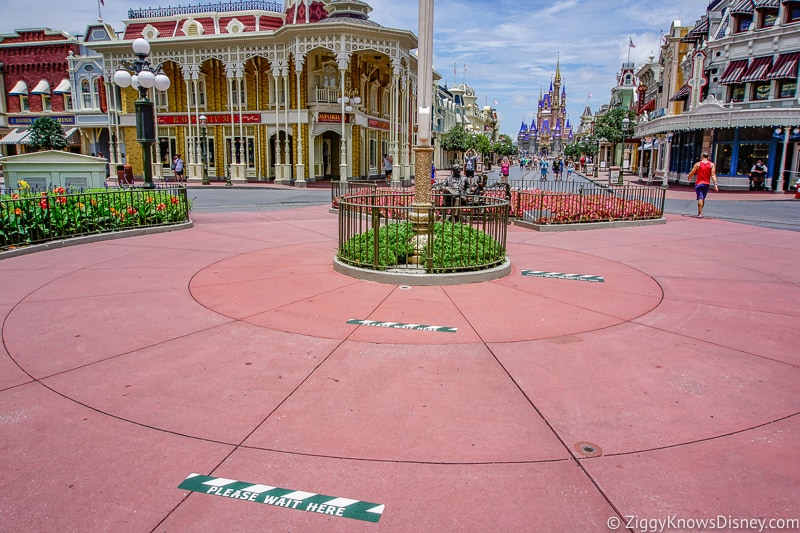 However, in 2021, not all the normal experiences are available in Disney World. Here are some changes to be aware of:
50th Anniversary – If you are coming to Walt Disney World in October 2021, you will be there right at the start of one of the biggest celebrations the parks have ever had…the 50th Anniversary of Walt Disney World.
News Safety Guidelines – Some guidelines Disney has implemented include wearing face masks, keeping 6-feet of distance between guests, distanced ride queues, and temperature screening. These are in place all over Disney World, in the theme parks, hotels, and restaurants.
Canceled Events – At this time we still don't know which events will be running in 2021. Last year in 2020 however, all dates for Mickey's Not So Scary Halloween Party were canceled, as well as other events. This is important since tens of thousands of people come to Disney World each year for that reason alone.
Construction Going On – This October you won't be able to miss the construction going on in Walt Disney World, especially when visiting EPCOT, which is in the middle of a huge transformation project. Expect delays and to be re-routed because of this.
EPCOT Food and Wine Festival – Don't worry, this event is still happening, though it may be in a reduced format with fewer marketplaces and fewer menu options.
Reduced Park Hours – Disney World has made a big reduction to park hours 2021, and that will most likely carry over into October. However, with the 50th Anniversary, we might see them almost to normal levels once again.
Some Attractions and Experiences Not Running – At this time, the Disney Dining Plan, FastPass+, and Extra Magic Hours are not running in October 2021. Neither are character meets, most character meals, and some attractions and shows.
These changes, plus many others are expected to be in place beyond October 2021, and possibly into 2022. It also makes accurately predicting crowds difficult, along with what attractions and entertainment will be available during your visit.
For more a complete look at what is going on in Walt Disney World during the reopening phase, read our Disney World Reopening Guide.
New Safety Guidelines and Restrictions for October 2021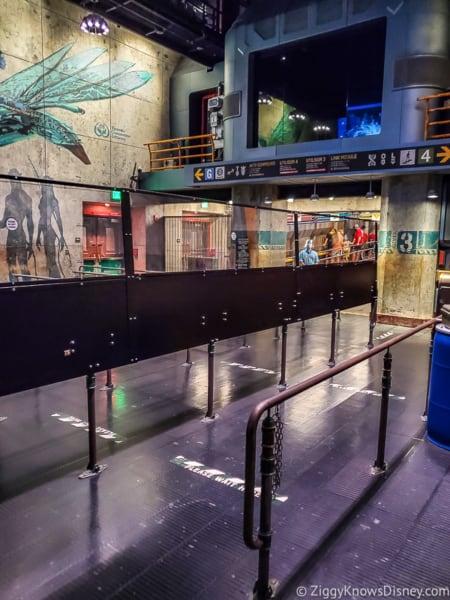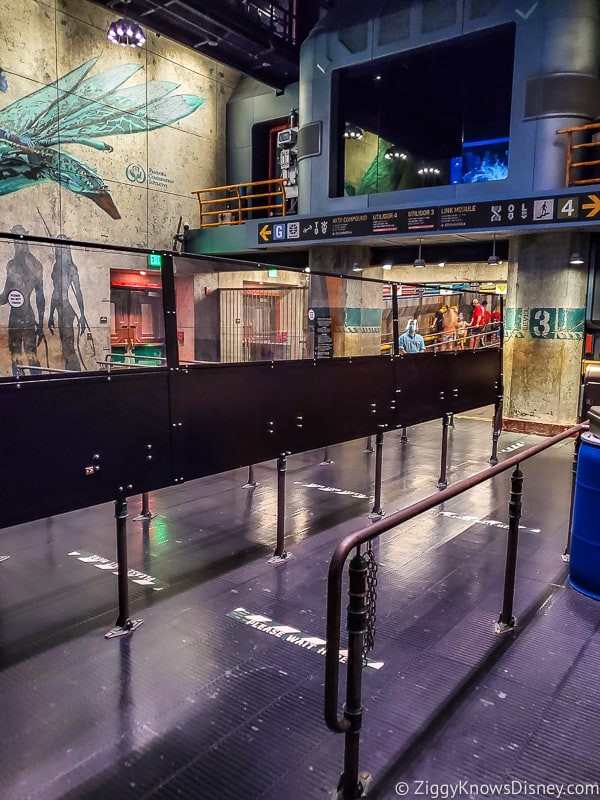 The most important thing you need to know during the reopening phase is all the new safety and health guidelines guests have to follow in the parks. Even if you didn't know, it's hard to miss all the signs posted literally everywhere.
Increased cleaning and sanitation – Disney cast members have made a huge effort to keep everything as clean as possible, including tables, chairs, doorknobs, railings, ride vehicles, and any other "high-touch" area.
Wearing face masks – Guests are required to wear masks at all times in Disney World, except when dining, swimming in the pool, or when in one of the designated "Relaxation Stations."
Physical distancing in queues – Ground markers are set up in the queues for all attractions, restaurants, and shops. Each ground must maintain at least a 6-foot distance between them.
Plexiglass barriers – These have been installed in attraction queues as well as in stores and restaurants at the cashier's desk.
Temperature screening – Anyone with a temperature of 100.4 degrees or higher, will not be permitted in the theme parks.
More guest hand-washing and sanitizing stations – Conveniently located so you can sanitize at any time during the day.
For more info, read our Guide to the New Disney World Guidelines and Changes.
Limited Park Capacity
Disney has been forced to limit capacity in all 4 theme parks compared to their normal numbers. This has changed somewhat since the reopening and in October 2021 the capacity should be higher than what it was back in 2020.
It will be interesting to see if that increases even more and how close we get to 100%.
Disney Park Reservations
Since it's necessary to control the number of people that go into the theme parks each day, Disney created a Park Pass reservation system. Reservations are required ahead of time to get into the parks, so make sure you book them well before October.
For more info on how the reservations work, read our guide to the Disney Park Pass System, which explains it in more depth.
Events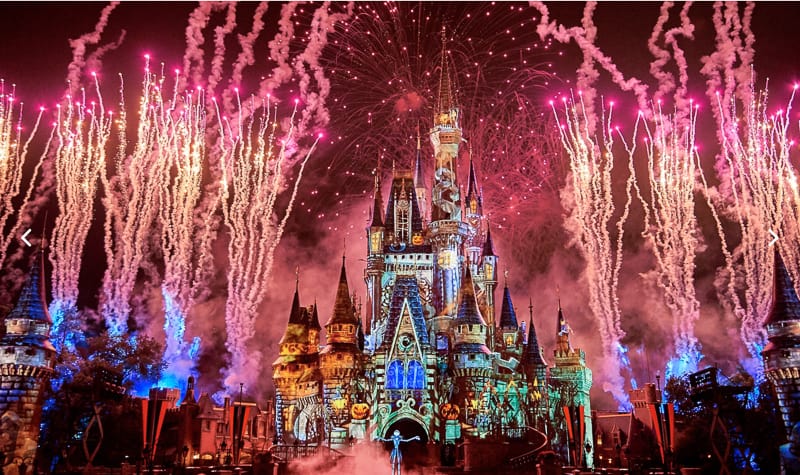 October has some of the biggest and most anticipated events of the year in Walt Disney World.
Mickey's Not So Scary Halloween Party is a staple event in the Magic Kingdom and runs from August through October.
Walt Disney World's 50th Anniversary is a once-in-a-lifetime event celebrating the most magical place on Earth.
The EPCOT Food and Wine Festival is also in full swing, making EPCOT one of the busiest spots in Disney World during the month.
October Dates of Note:
Walt Disney World 50th Anniversary – Oct 1
Columbus Day – Oct 11
Halloween – Oct 31
Mickey's Not So Scary Halloween Party
All dates for Mickey's Not So Scary Halloween Party were canceled for 2020, and we are still waiting to hear what Disney will do in 2021. However, the Magic Kingdom is still decorated for the Fall, even if the popular party is not going on.
This hard-ticket event is one of the most popular in Disney World all year long. Mickey's Not So Scary Halloween Party takes place over many nights in October, and knowing those dates will be key to your strategy for visiting the Magic Kingdom.
The party includes special fireworks, a Mickey's Boo-to-You Halloween Parade, special activities, themed-food, character meet & greets, and lots of candy.
On nights when Mickey's Not So Scary is happening, the Magic Kingdom closes at 6:00 pm, which is a bummer if you wanted to watch the fireworks and don't have a ticket.
For guests without a ticket to the event, we suggest either getting an early start in the morning and going at rope-drop or avoiding the Magic Kingdom and make better use of your time elsewhere. Crowds are actually pretty light in the mornings on MNSSHP days since a lot of guests avoid the park because of the short hours.
If you are going to Mickey's Not So Scary Halloween Party, we suggest going as early as possible in October as the crowds will be less than later in the month.
Walt Disney World 50th Anniversary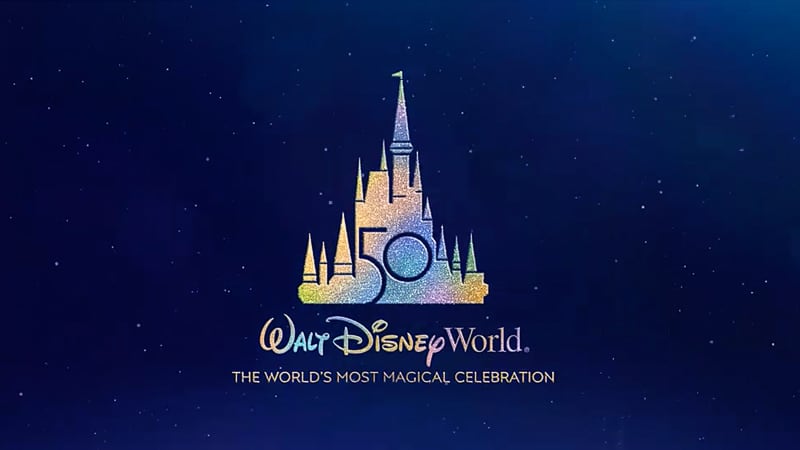 On October 1, 2021, Disney World will be celebrating its 50th anniversary from the day it opened. Even though the official celebration only lasts one day, this is going to be a party that goes on for 18 months.
Disney is promising many improvements to the parks including attraction refurbishments and even some new rides to enjoy. There also will be plenty of entertainment, shows, merchandise and so much more.
Disney is being quiet about the details right now because there are a lot of things up in the air due to the current health crisis. Some of the new projects have been postponed and some of the festivities will be toned down.
Once the 50th celebration starts, we are expecting it to have a huge impact on park attendance and your touring strategy once you are there. We will update you with more info soon, just know if you are going to Disney World in October 2021 or later, this will have a big impact on your trip.
EPCOT Food and Wine Festival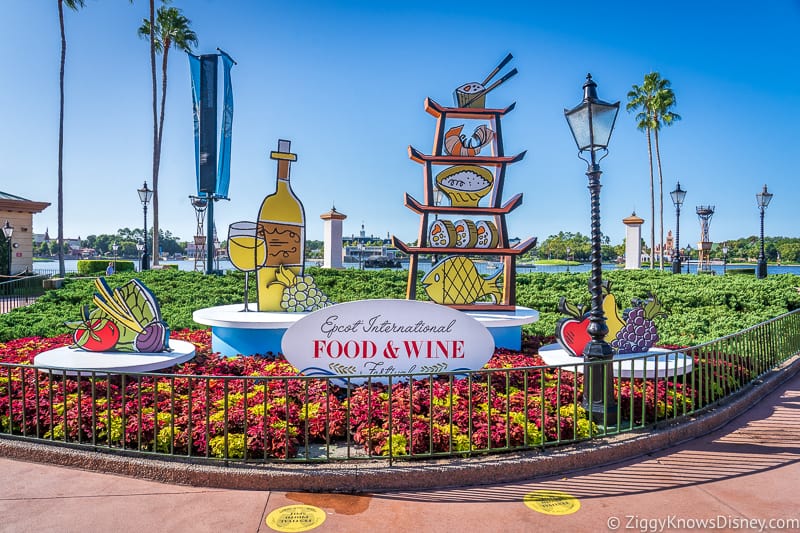 One of our personal favorite events of the year is the EPCOT Food and Wine Festival. This event does not require a special ticket, and is available to everyone inside the park. The Food & Wine Festival takes place over several months (Aug-Nov), and it's the place to be for foodies!
Guests wander EPCOT's World Showcase visiting all the international food marketplaces which have just about every type of cuisine imaginable. Each menu is filled with gourmet small plates as well as wine, beer and alcoholic drinks.
You can also visit the chef demonstrations, food seminars, food and wine tastings, enjoy the Eat to the Beat Concert Series and more.
We recommend avoiding the Food and Wine Festival on weekends as many locals come to EPCOT, making it much more crowded. Read more details including all the menus and snacks in our Ultimate Guide to the EPCOT Food & Wine Festival.
Other Events
Swan & Dolphin Food & Wine Classic (Oct 29 & 30) – This is a standalone event held at the Swan & Dolphin hotel. It's like an upscale Food & Wine Festival jam-packed into one festival. You pay the ticket price and get all-you-can-eat and drink. It's definitely worth a visit if you are big foodies!
Return to Sleepy Hollow Experience – This ticketed event takes place at Disney's Fort Wilderness Resort periodically in October and featuring the headless horseman. This was canceled in 2020 but could return in 2021.
ESPN Wide World of Sports – There several annual events happening here each October.
Crowds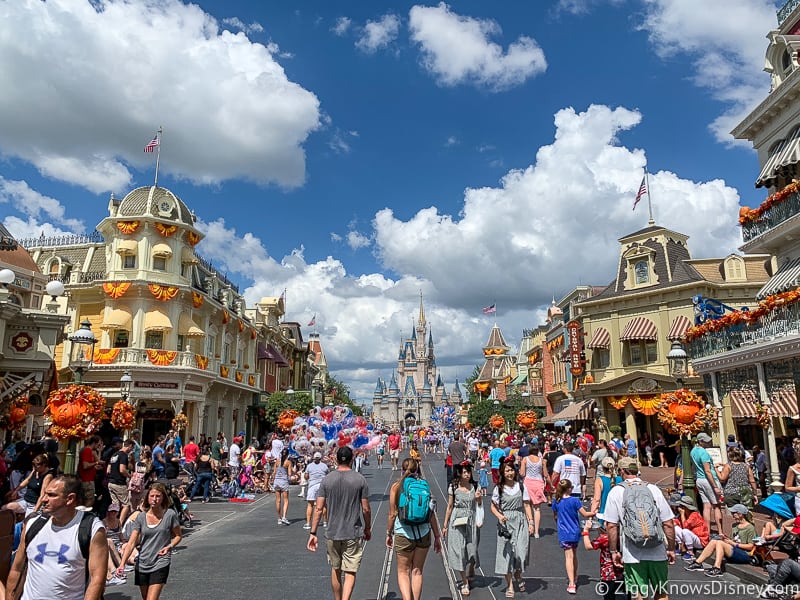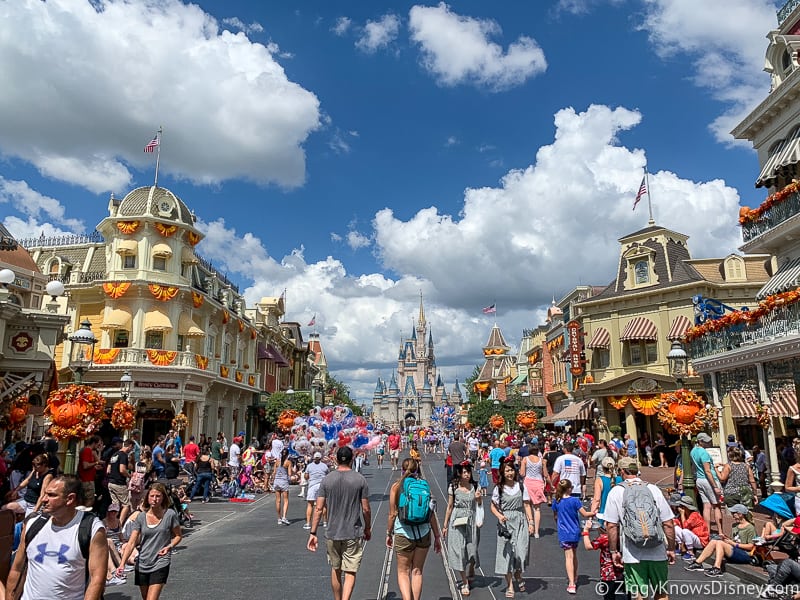 *Anticipated crowds have been lowered during the reopening phase and attendance is less in 2021 than what it usually is. The advice below still applies however just with slightly lower crowds than in a normal year.
October used to be one of the best months to visit Disney World because there were fewer crowds. Over the last few years though, that has changed and because of some of the special events, October usually has moderate to heavy crowds throughout the month.
Usually, following school schedules is the best way to predict crowds in Walt Disney World, though it's becoming increasingly difficult to do so with great accuracy.
The first week in October is when you'll find the lightest crowds of the month as many kids have just recently gone back to school and there aren't any holidays then.
Obviously, Columbus Day weekend is going to have the heaviest crowds in October. Crowds are moderate the week before, and then really increasing on Thursday and Friday and through Tuesday of the following week. In 2020 this means avoiding Disney World from October 9-13.
Most days in October are a 7/10 or 8/10 on the crowd calendar. Some days even get up to a 9/10, which you will definitely want to avoid.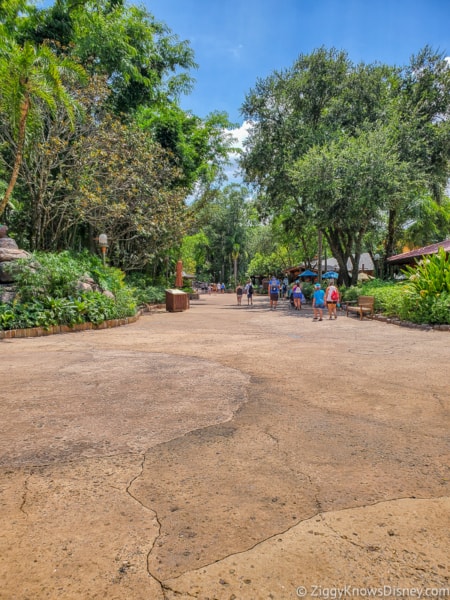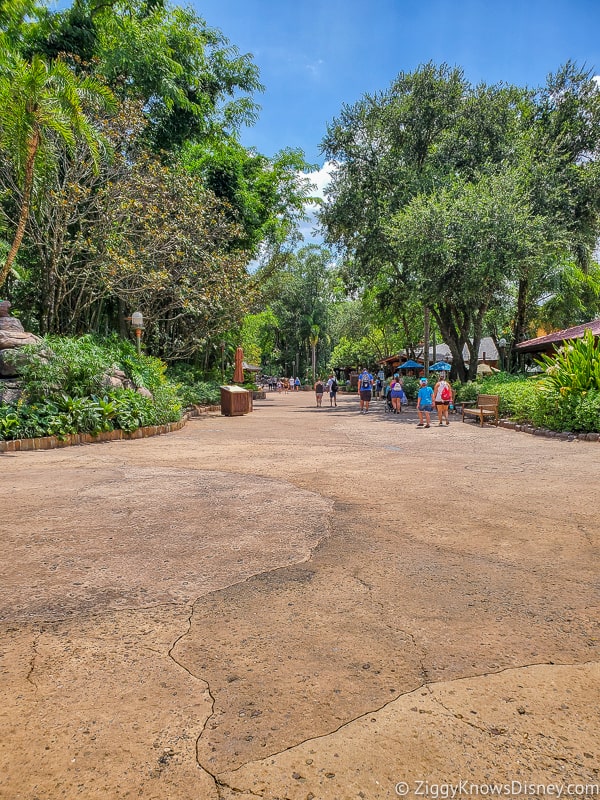 In October 2020, we saw higher attendance and longer wait times than in the Summer. We expect that trend to continue in 2021.
Disney has raised park capacity, allowing more people in the parks, thus leading to heavier crowds. Just how crowded it gets depends on how much Disney increases capacity throughout the month.
October 2021 will be different than a normal year for predicting crowds. With the 50th Anniversary celebration happening on October 1 we expect the parks to be full for most of the month, especially the first week. However, with reduced park capacity, it will still be fewer people than normal.
We recommend visiting EPCOT on a weekday as it will be much less crowded than on the weekend with Food & Wine going on. It's also best to go earlier in the day as after 5:00 pm it tends to fill up with locals.
The Magic Kingdom has lighter crowds on days when Mickey's Not So Scary Halloween Party is happening. This is because there are no fireworks for the general public on those days and a big number of people will go another day instead.
Avoid the Magic Kingdom on Saturdays in October when possible, and on October 1 if you aren't interested in the 50th Anniversary celebration.
Hollywood Studios is busy every day because of Galaxy's Edge and Rise of the Resistance, so it doesn't matter a whole lot which day you go. You might actually benefit by planning Hollywood Studios on the weekend since the other parks are better to avoid those days.
The Animal Kingdom doesn't see a big difference in October, though keep in mind park hours are the shortest here compared to the other parks.
Make sure to read our Disney World Crowd Calendar guide, where we talk about how to avoid the crowds no matter which month you visit.
Disney World Weather in October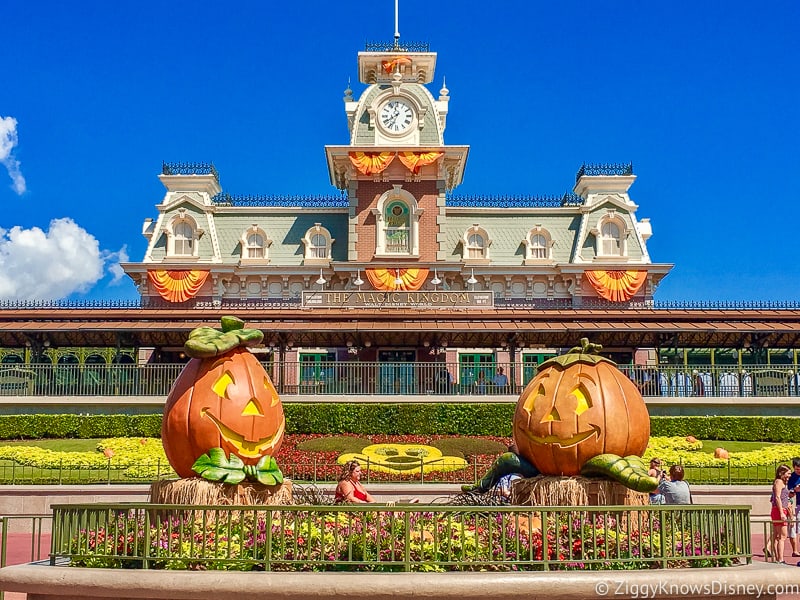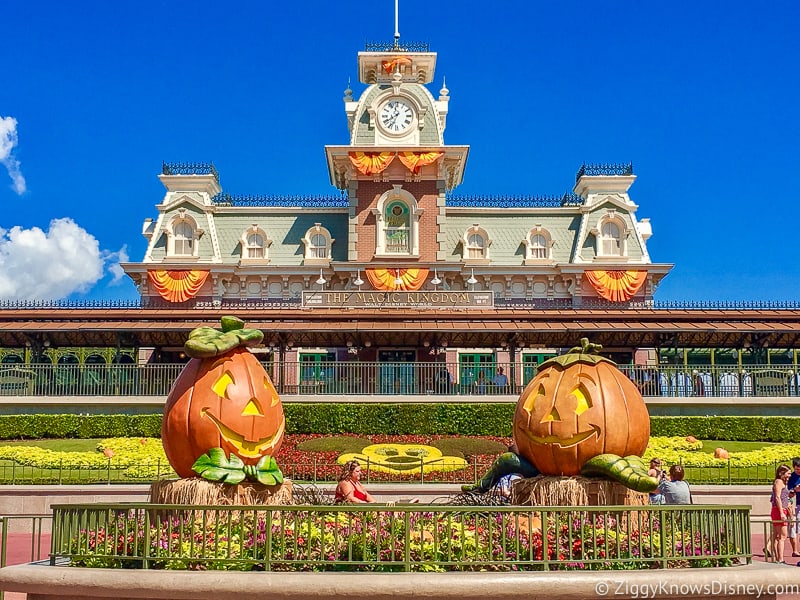 One of the best parts about visiting Disney World in October is the weather starts to improve drastically making your vacation much more enjoyable. Hurricane season is coming to an end, which means fewer rainy days. The temperature also drops from the extremes of September.
Orlando also has about 12 hours of sunlight during October, even though you lose some light by the end of the month.
Temperature
Orlando is hot, there is no doubt about that, and from May to September, it can be hard to find a day under 90 degrees Fahrenheit during that whole time. That's not to mention the unbearable humidity levels.
October is when the temperature starts to drop in Walt Disney World with temperatures averaging in the mid-80's during the day and the mid-60s at night. Humidity is still high, but not as much as in the Summer.
According to USClimateData.com October in Disney World has an average high of 84°F (29°C) and an avg low of 68°F (20°C). Many days in the second half are lower than that.
That means October is hot enough to enjoy the swimming pool at your resort or a water park, while at the same time the nights are slightly cooler, giving you a break from the oppressive Florida heat.
Rain & Hurricanes
Rain is still possible at Disney World in October, but huge downpours are less common than during the Summer months. Orlando gets approximately 13 days of rain in October and averages 3.2″ of precipitation, but most of it is afternoon showers lasting a short time.
Hurricanes on the other hand are much less likely to happen in October at Disney World than September, especially in the last two weeks of the month as hurricane season is winding down. Read our guide to Hurricanes at Disney World for a better look at what you should know.
What to Wear to Disney World in October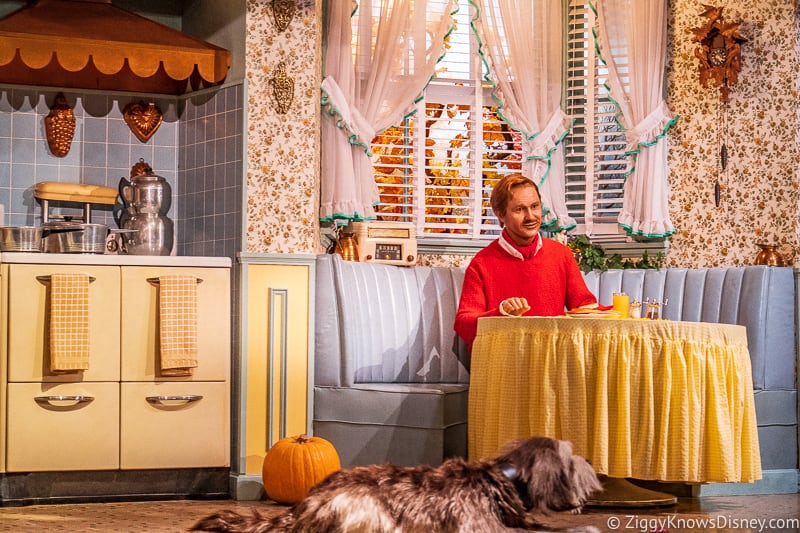 Now that you know the weather, we can look at what you should pack in your suitcase and what to wear at Disney World in October.
First, we would suggest checking the weather forecast a few days before your trip. While what we said earlier about the weather at Disney World in October is usually true, it may be different during your trip so check ahead of time.
In general, you should pack for warm weather in October. Temperatures can still get into the 80s and occasionally 90 degrees, which means you'll want to wear shorts and T-shirts during the day and while visiting the theme parks. Dresses, skirts, capris, and tank tops are also good ideas.
Bring swimsuits and flip-flops for the days you spend time at the pool or water parks, October is still great pool weather.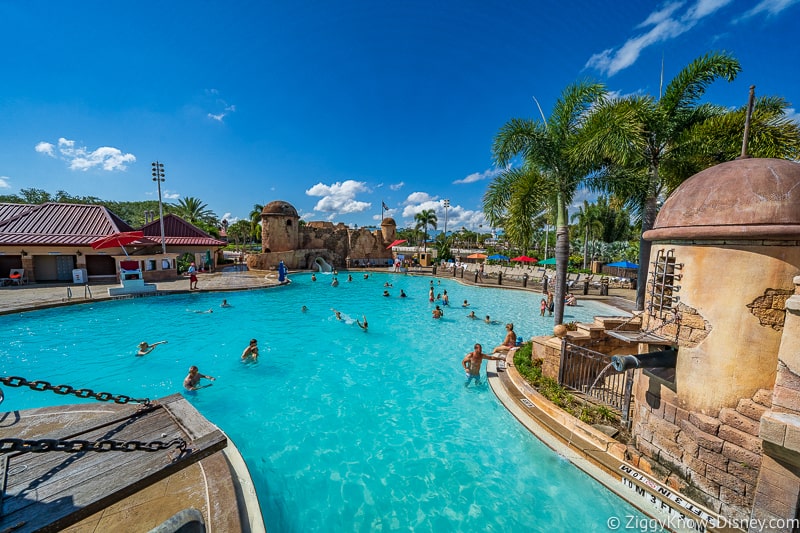 October is also a pretty sunny month so make sure to pack sunscreen and a hat so you don't get burned. Portable fans and cooling towels are a good idea if you get overheated easily. For these items, it's much cheaper to bring your own rather than buying them in Disney World.
Rain is possible, so we recommend bringing light ponchos to put in your backpack. Also some extra changes of clothes is a good idea in case you get wet during the day.
One thing you might want to pack in October is a costume if you are going to MNSSHP at the Magic Kingdom. Make sure to wear something that isn't too hot so you are still comfortable. Check the official Disney World Costume policy before going.
No matter what season you are visiting Walt Disney World, comfortable walking shoes are a must. When we go to the parks we walk an average of 8-10 miles per day (12-16 km), so if you don't have the right shoes you will not be happy!
If you have any nice dinners planned, you might want to bring some dress slacks and a button-down shirt for men and a nice dress and shoes for women. Business casual is fine. Just check if any of the restaurants have a dress code to be sure.
Park Hours
In October, park hours are slightly reduced from the Summer, at least for dates not during Columbus Day weekend. This could be a factor as the parks have longer hours during the holiday season in November and December.
In 2021, park hours have been drastically reduced from where they normally are. As soon as we get the updated hours for October we will post them. Here is an example of what they were last year:
Magic Kingdom – 9:00 am – 6:00 pm (Weekend Hours 9:00 am – 7:00 pm)
EPCOT – 11:00 am – 7:00 pm (Weekend Hours 11:00 am – 9:00 pm)
Disney's Hollywood Studios – 10:00 am – 7:00 pm
Disney's Animal Kingdom – 9:00 am – 5:00 pm
Prices & Deals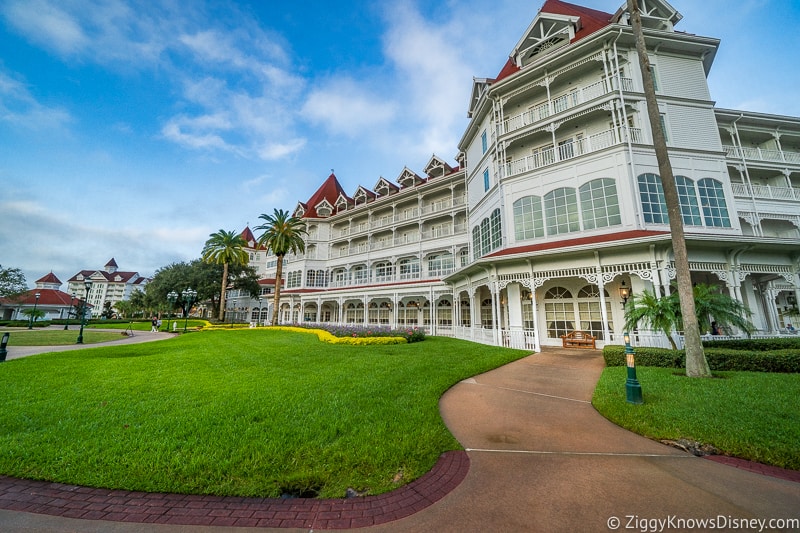 October isn't the cheapest time of the year to visit Walt Disney World, but it still does have some good opportunities most of the time.
Most of October falls under the "Regular" season for prices and there are some decent hotel room discounts, average to below-average ticket prices, and sometimes Free Dining is being offered too.
Hotels
If we take an average of the standard Disney World Resort Hotel rates throughout the year, October is "typical" with most nights right around the average. Rates will depend on what level of hotel you want to stay at.
Room-only discounts from 10-25% are common in October, especially if you avoid the weekends.
The Columbus Day long weekend has the highest room prices in October, and they can be as much as 50% higher than the lowest prices of the year, especially at the Value Resorts.
Make sure you check to see which hotels are currently open during the phased reopening.
Park Tickets
Single-Day park tickets in October fall under the Value or Regular seasons, so you won't be paying as much as if you went during the holiday season in the following months. There are some higher days, but they tend to be on the weekend or near Columbus Day or Halloween.
The discounts aren't as deep for Multi-Day tickets, but those are usually around average as well.
Read our guide on How Much It Costs to Go to Walt Disney World for more info and tips.
October 2021 Refurbishments and Construction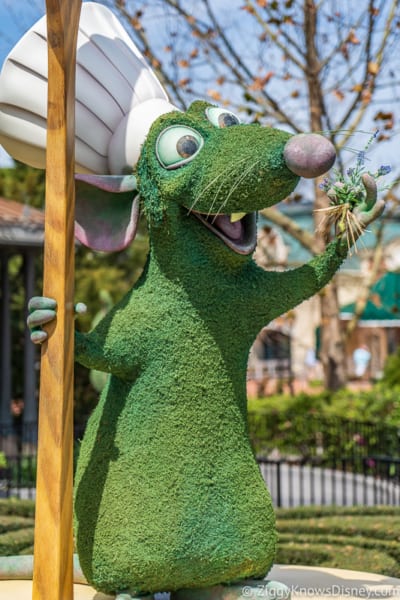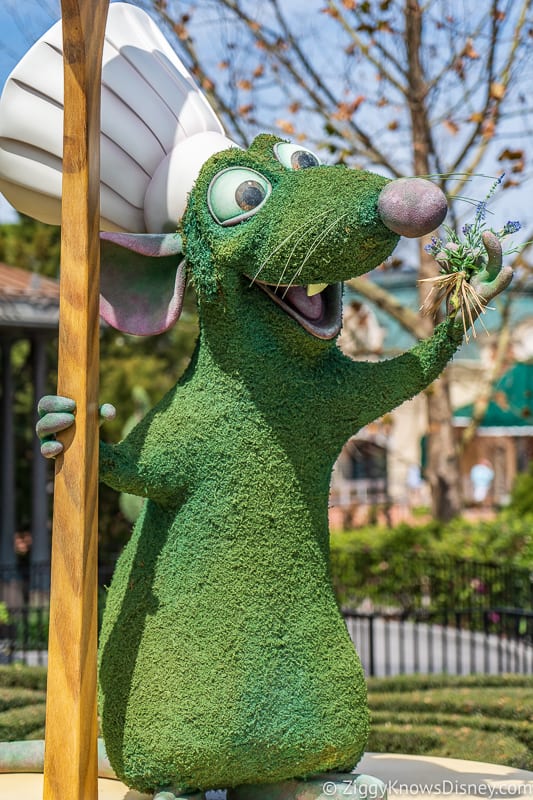 Refurbishments are common at Walt Disney World in October, and it gives maintenance a chance to get things in tip-top shape for the holiday season in November and December. It's also common for one of the two water parks to be closed in October since the weather starts getting cooler and fewer people are interested.
The Magic Kingdom was full of refurbishments last October, with The Walt Disney World Railroad, Tomorrowland Transit Authority PeopleMover, Tom Sawyer Island, and the Liberty Square Riverboat all closed. Take these into consideration when planning your trip.
Keep up-to-date with what attractions are open in our Walt Disney World Refurbishment List.
There is also a lot of construction going on in Walt Disney World right now, with the majority of the work being concentrated in EPCOT. For example, Future World is getting split into 3 separate areas which will change the look completely. Construction there will continue well into 2021 and beyond, and will affect you no matter what month you are going in.
Remy's Ratatouille Adventure and Space 220 are two of the projects we are most looking forward to and they should be open by October 2021. We also will most likely be able to watch the new EPCOT fireworks show "Disney Harmonious."
Check out our Walt Disney World Construction page for more details on all the projects currently going on.
Tips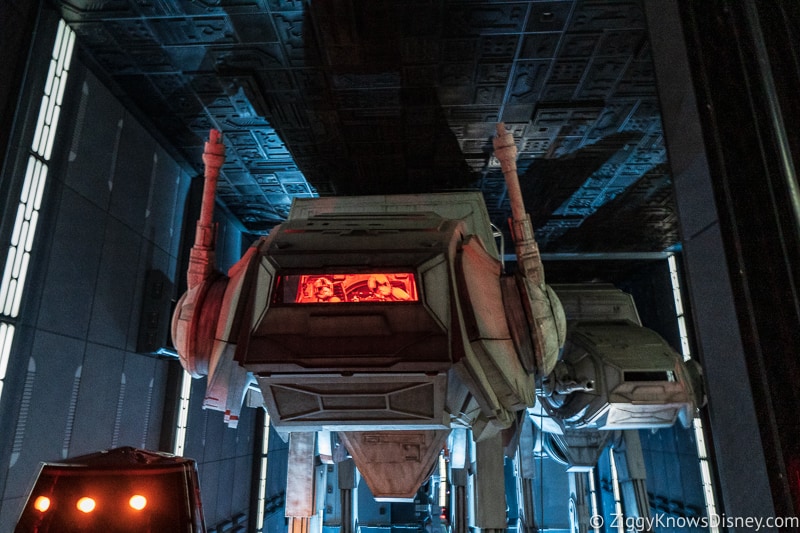 Here are some extra tips that will help you when visiting Walt Disney World in October.
1. Plan Hollywood Studios
Hollywood Studios is still the busiest of the 4 theme parks and has not slowed down since Rise of the Resistance opened. If you are at all interested in riding what is arguably the best attraction in Disney World, you need to know its special riding rules. It uses a Virtual Queue and not a traditional stand-by line.
Read our detailed post on How to Ride Star Wars Rise of the Resistance for more info.
Again, this is the most-packed park and it feels like pre-closure levels of crowds. It empties out in the afternoon however, and all the attractions have vastly shorter wait times. Use this to your advantage.
2. Come Late / Stay Until Parks Close
This may seem like a strange idea, considering how big we are on doing rope drop in normal circumstances. However, if you aren't interested in doing ALL the rides in a park and you only have a handful of ones you really need to get to, come in the afternoon and stay until the park closes that day.
You'll get a whole lot more accomplished since afternoons in the parks have much lower crowd levels than in the morning. Have a quick dinner and spend the majority of the last 2-3 hours the park is open doing rides when lines are the shortest. Sleep in, have a nice breakfast or lunch and then head to the parks.
The only park this doesn't work for is Hollywood Studios IF you want to ride Rise of the Resistance. If you don't care about it, then you can come later here too.
3. Avoid EPCOT on Weekends in October
We wanted to mention this again to make sure you were paying attention! All the locals come to EPCOT on the weekends in October for the Food and Wine Festival. That means long lines and lots of waiting. Pick a day during the week for EPCOT instead and you'll save tons of time.
September vs. October in Disney World
With special events being identical for both months, deciding to visit Disney World in September or October comes down to if you prefer nicer weather or fewer crowds.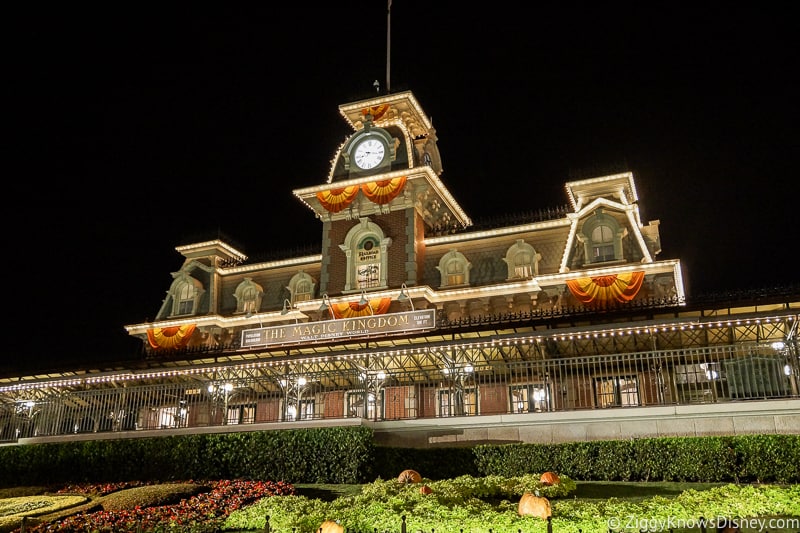 September as a whole has fewer crowds than October and is perhaps the best month in Disney World crowd-wise. Weekends in October are for sure more packed and parents are also more likely to take their kids out of school in October rather than September. Columbus Day weekend is one of the busiest times at Walt Disney World and has more crowds than anything in September.
October in Orlando however has much better weather than September. September is a very rainy month and Hurricanes are a definite possibility during any week. October is at the very tail-end of the hurricane season, and it's much less likely you'll have an issue.
September is also on average much hotter than October. September has an average high of 90 degrees and an average low of 73, while October has a high of 85 degrees and low 67 degrees, a solid 5-6 degrees difference.
Lastly, September historically has much better discounts on hotel rooms and park tickets, which could be a huge factor in your decision.
We tend to prefer the end of September when crowds are the lowest all-year, but as long as you avoid Columbus Day, October is an excellent month to visit Disney World.
Again, one event that might tip the scales is the 50th Anniversary celebration. That is happening on October 1st, so you could actually do a few days in each month and still make the event.
October vs. November in Disney World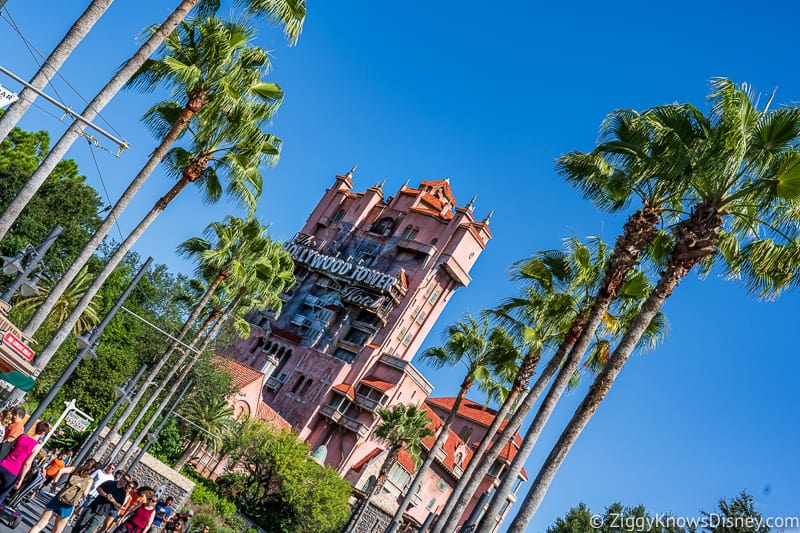 When deciding to go to Disney World between October of November, not only do you have to take the weather and crowds into consideration, but also which events you prefer seeing.
October has Fall decorations and events like Mickey's Not So Scary Halloween Party, whereas Christmas decorations and events like Mickey's Very Merry Christmas Party start in November. It's possible to be there for both if you go to Disney World in the last couple of days in October into November, but you have to go for more than a week. Most likely you need to choose.
Christmas events and decorations are usually ready after the first week in November, so keep that in mind.
The weather in Walt Disney World is even better in November than in October, with lower average temperatures at around 79/59 avg. compared to 85/67 in October. November is still warm enough most of the month for T-shirts and shorts, and going in the pool. November also has less rain with 1 inch less rain than October.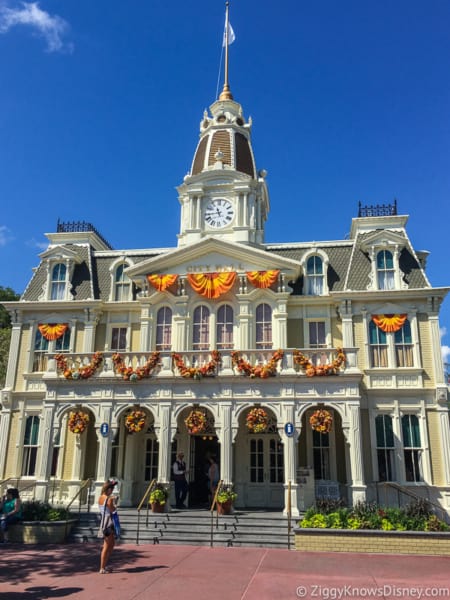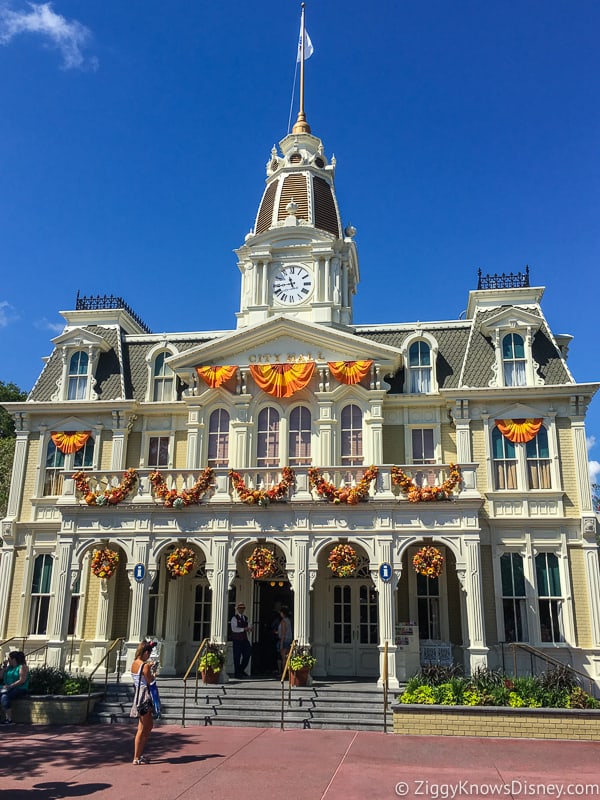 The crowds are a different story, however, and November is a big mess with a high variance in attendance. If you go during the first week, crowds are lighter like in October, but that means you will miss the Christmas decorations.
Veterans Day (November 11) is busy like Columbus Day, and since it happens on a Thursday in 2021, there should be crowds on either side of it. Thanksgiving week is the second-worst week for crowds in Disney World and should be avoided at all costs.
Keep in mind, the closer you get to a holiday, the higher the prices are going to be, so it's hard to find a deal in November.
We prefer going to Disney World in October over November, because it's much easier to predict park attendance and avoid crowds, but both months can be worth it if you plan right.
Should You Visit Disney World in October?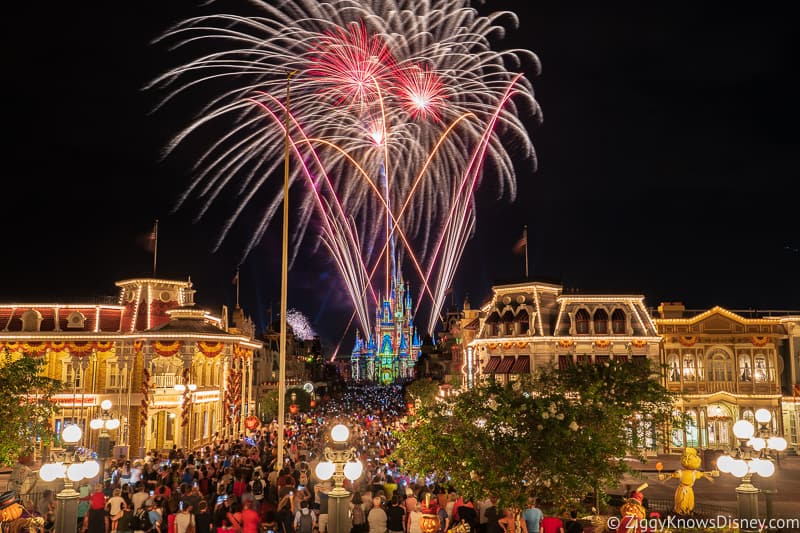 There are a lot of positives about visiting Walt Disney World in October. The weather is pretty good, much better than the Summer, and that is a big factor. Crowds are not the greatest in October, but they also aren't the worst, and if that plays into your decision, you are better off in October than going during the holiday season.
Events are a big draw, so if going to Mickey's Not So Scary Halloween Party, the EPCOT Food and Wine Festival or the 50th Anniversary is important to you, October is a great month to do those.
Visit Disney World in October If…
You want to go to Mickey's Not So Scary Halloween Party or the EPCOT Food and Wine Festival.
You like temperatures in the 80s
Fall-inspired decorations and treats appeal to you
You don't have problems getting time off during the month or getting your kids out of school
You want to experience the Walt Disney World 50th Anniversary
DON'T Visit Disney World in October If…
You don't care about Fall events or prefer Christmas decorations and Mickey's Very Merry Christmas party.
You want consistent weather in the 60s and 70s.
You are trying to save the most amount of money on hotel rooms and tickets
The only free week you have is during the Columbus Day weekend.
We say, as long as you are avoiding the Columbus Day weekend, October is a great time to go to Disney World. Good weather, moderate crowds and lots of events make it a great combination for most people.
Make sure to read our guide to The Best Times to Go to Disney World. There we rank all the months and give you the pros and cons of each one.
FAQs
Is October a Good Time to Visit Disney World?
October in Disney World has better weather than the Summer, lower crowds than the holiday season and many of the most popular events of the year. As long as you don't go on Columbus Day Weekend you should be fine.
Is Disney World Hot in October?
The average temperatures at Walt Disney World in October is 84°F (29°C) during the day and 68°F (20°C) at night.
How Should I Dress for Disney World in October?
Expect to wear shorts and a T-shirt during the day with temperatures in the 80s or higher. Most nights are warm and the same attire usually applies, however, you might need long pants or a light jacket at times.
Sign Up For Our Newsletter Today!
Your Thoughts
I want to know what you think about visiting Disney World in October…
Do you recommend it?
What is your favorite thing to do in October at Disney World?
Let us know in the comments section below!
If you enjoyed this article, as always I appreciate it if you'd share it with others via social media. I work hard at making this website into a useful resource for you and your family to plan your visit to the Disney Parks and I hope it can help you! Thanks 🙂