In this guide to September 2021 at Walt Disney World, we cover everything you need to know for planning a trip and if September is a good time overall to visit the most magical place on Earth.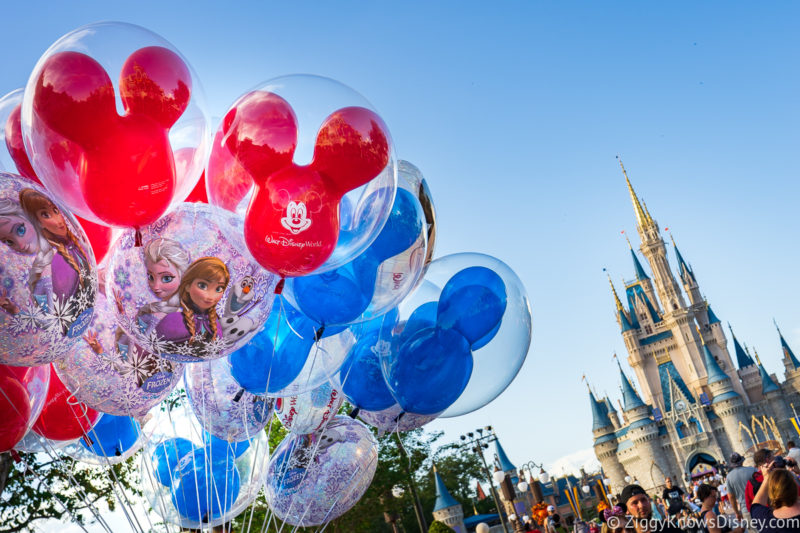 Figuring out when to visit Disney World is the first step in planning your trip so in this post we'll cover all the major factors to take into consideration before choosing whether or not to go in September. We'll cover the weather, crowd levels, special events, prices and refurbishments during this month.
Without keeping you in anticipation, there is no denying that September is one of the Best Times to Go to Disney World, and sometimes it ranks as high as #2 overall. It's a little lower than usual in 2021, but it still ranks pretty high on our list.
Ideally, any time kids are back in school is going to be the best time to visit, which is what we love about September. The only downside is the weather. You'll be facing very high temperatures, humidity and lots of rain which isn't ideal.
September makes up for that though with super low prices, fewer crowds than other months and some of the most popular events of the year.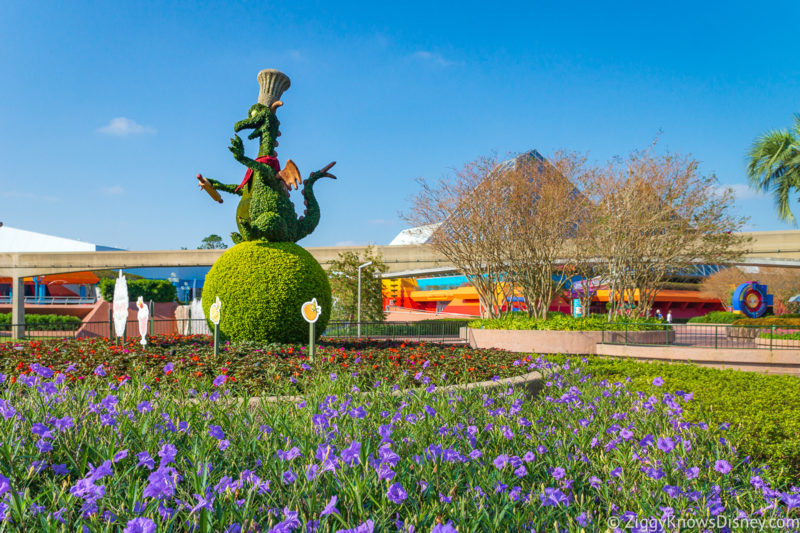 In this guide we include info for visiting the Magic Kingdom, EPCOT, Hollywood Studios, and Animal Kingdom, as well as the resort hotels in September.
Also, don't forget to sign up for our FREE Weekly E-Mail Newsletter. There we bring you the latest updates on all the Disney theme parks as well as vacation planning tips. You can sign up here: Join our E-Mail Newsletter
Overview of September 2021 in Disney World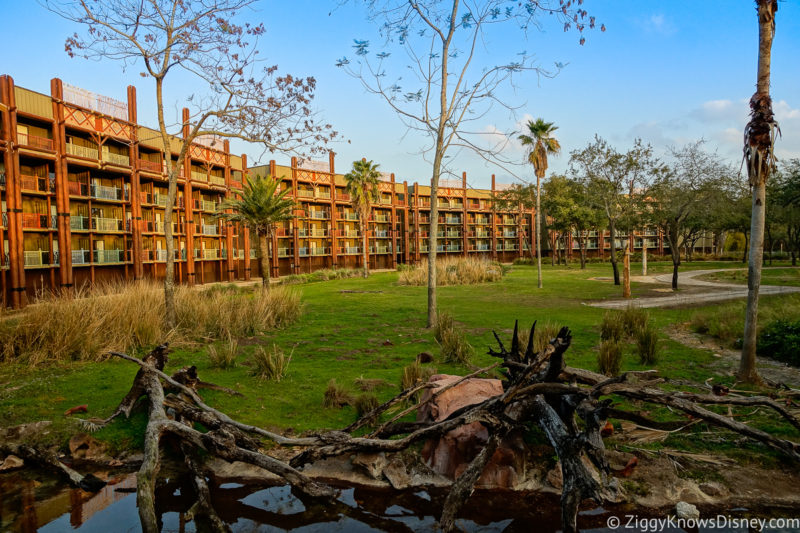 Growing up, September was THE month our family always went to Walt Disney World so this is the easiest of all the months for me to write about. The number one reason my family chose to go then is because Disney World is always cheaper in September than most other months. Significantly cheaper.
School is in session for the entire month, which means there are a lot less children in the parks. Less children leads to fewer crowds, lower wait times and just a better overall experience. We love going in September and have continued our tradition of going with the whole family then.
Of course going in September is not possible for the vast majority of families with children. However, if you can somehow swing it, it's worth the effort.
2021 at Walt Disney World has been much different than other years and it's important to keep updated on the many changes that happen almost daily.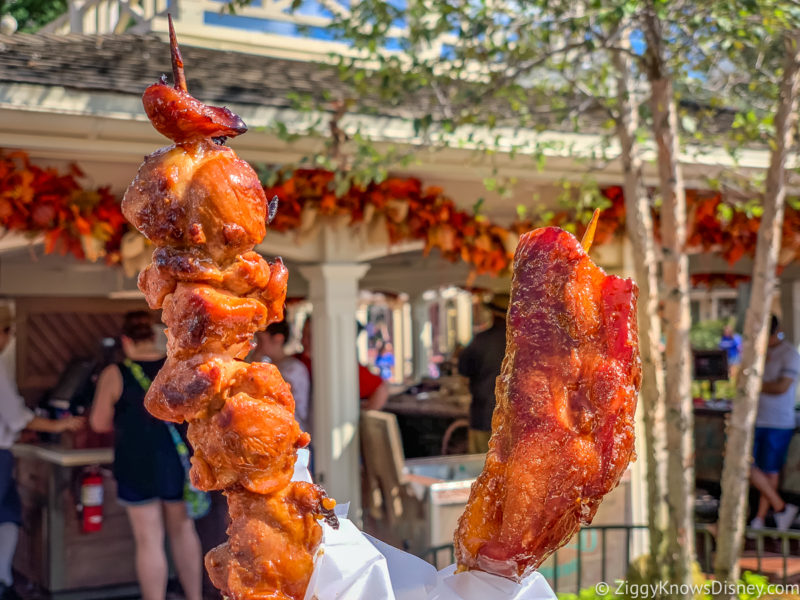 The nice thing is by September 2021, the overall Disney World experience will be much closer to the normal experience than even what the parks were like just a few months earlier. Most of the attractions are back and many shows too.
We will briefly cover some of the changes in this post, but it's a good idea to read our Disney World Reopening Guide so you are well prepared before your visit.
First of all, there are still some new safety guidelines in place that are put in place to keep guests safe. There are a lot fewer restrictions than last year or even a few months ago, but some still remain. From our many visits during the reopening phase we feel Disney World is still safe to visit right now, of course that decision is up to you and your family.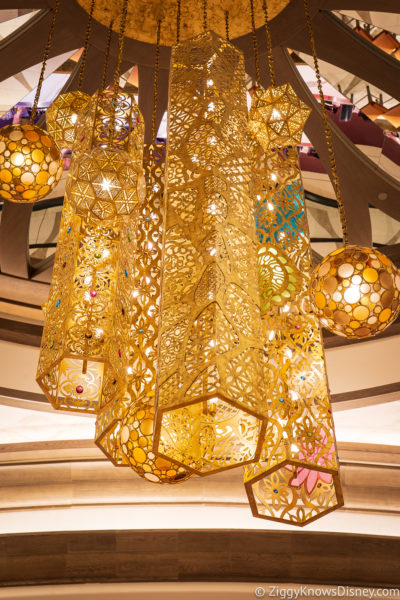 Here is what you need to know:
Safety Guidelines – Wearing face masks at Disney World is now required indoors for vaccinated and unvaccinated guests. Some safety guidelines have been loosened however, for example physical distancing and distanced queues are now gone. Hopefully things improve and we can get back to normal once again.
Experiences – Unfortunately, some of the regular Disney experiences are not available at the moment. The Disney Dining Plan is still not back yet and neither is the FastPass+ service for attractions. Extra Magic Hours has been changed to Early Theme Park Entry and Extended Evening Hours for the time being.
Character meets are much different right now and you can't get autographs or pictures with your favorites. For now you have to be content with seeing them go by in the Character Cavalcades instead.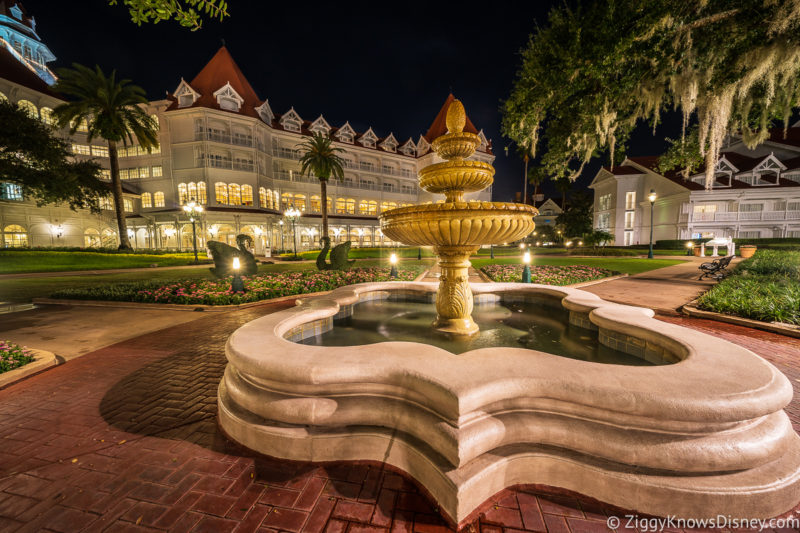 Thankfully, Disney World Park Hopping is back so you can go to one park in the morning and a different one in the afternoon or evening. We also think the fireworks returning to Disney World has been a huge upgrade and fills a void that was in the parks for a whole year.
Limited Park Capacity – To keep the parks from being overly crowded, all 4 Disney World theme parks is currently limited. Disney hasn't said what the current capacity is, only that it's higher than 35% (the last time they told us a real number). We estimate it's well over 50% and should keep climbing in the coming months.
Disney Park Reservations – Another huge change is the Disney World Park Pass reservation system. Park reservations are required for theme park admission, so make sure you book this months in advance of your trip.
If you would rather wait until these safety restrictions have passed, then we suggest not going in September 2021. Things will not be back to normal until 2022 so if it's a big issue for you and your family we suggest waiting until then.
Events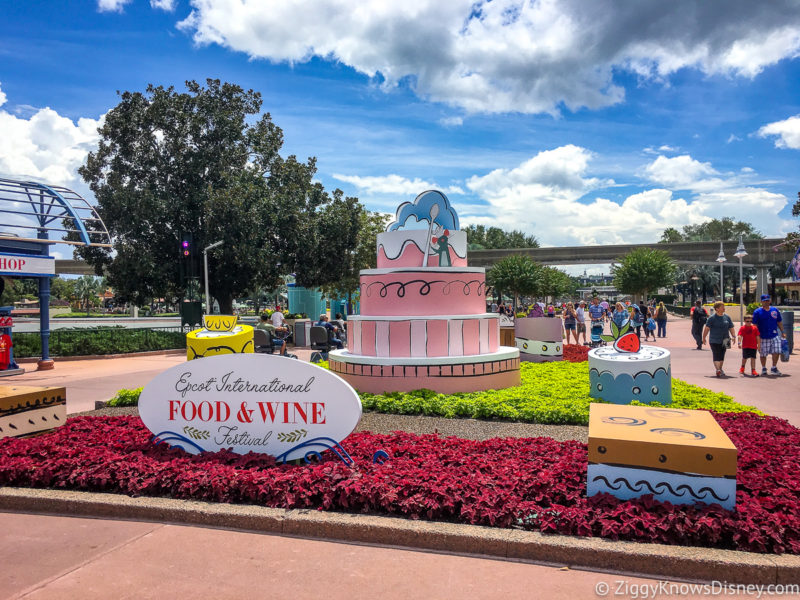 September is a good month for special events at Walt Disney World with the most popular EPCOT festival of the year going on as well a Halloween party at Disney's Magic Kingdom.
September Dates of Note:
Food and Wine Festival: July 15 – November 20
Disney After Hours Boo Bash: August 10 – October 31 (Select Dates)
The EPCOT Food & Wine Festival starts earlier than usual this year (in July) and it will be running throughout the entire month of September.
September is right in the middle of the Fall season in Walt Disney World and Autumn and Halloween decorations are up throughout the resort. It also means the new Disney After Hours Boo Bash is in full swing in September.
EPCOT Food and Wine Festival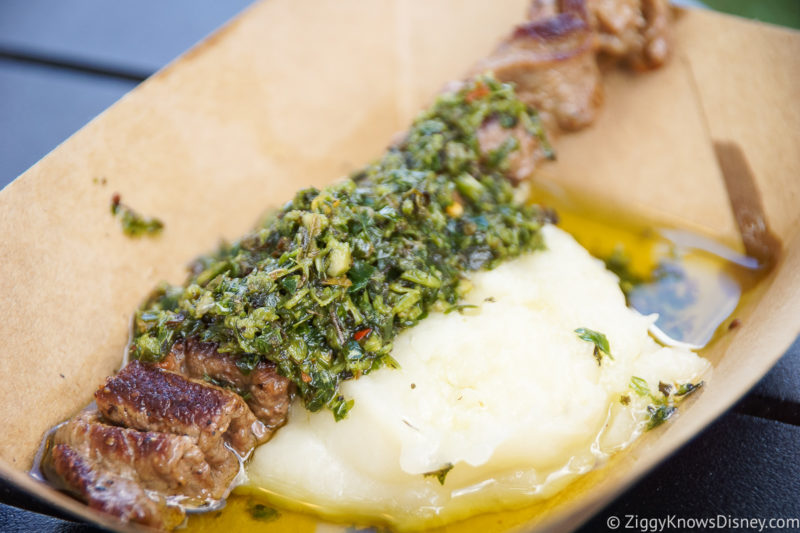 The EPCOT Food & Wine Festival is the original EPCOT food festival and this year is going to be bigger than ever. In 2021 the EPCOT Food & Wine Festival is starts July 15th and is runs through November 20th. That means 129 days of eating and drinking your way around World Showcase.
Really, if you haven't been before it's a great time to go as there are over 30+ different food marketplaces where you can try food and drinks from many cuisines from all over the world. They also have plenty of gluten-free and vegan choices if you have particular dietary needs.
We recommend dedicating a full day to the Food & Wine Festival to do it right, and even then you won't be able to try anywhere near everything. There are even kids activities to keep the little ones interested and you can always do some rides in between snacking sessions.
If you are going, make sure to read our Complete Guide to EPCOT Food & Wine Festival for more info and tips. It's also helpful to look over the Food & Wine Menus and our guide to the Best Snacks at the Food & Wine Festival so you know exactly what to eat.
Disney After Hours Boo Bash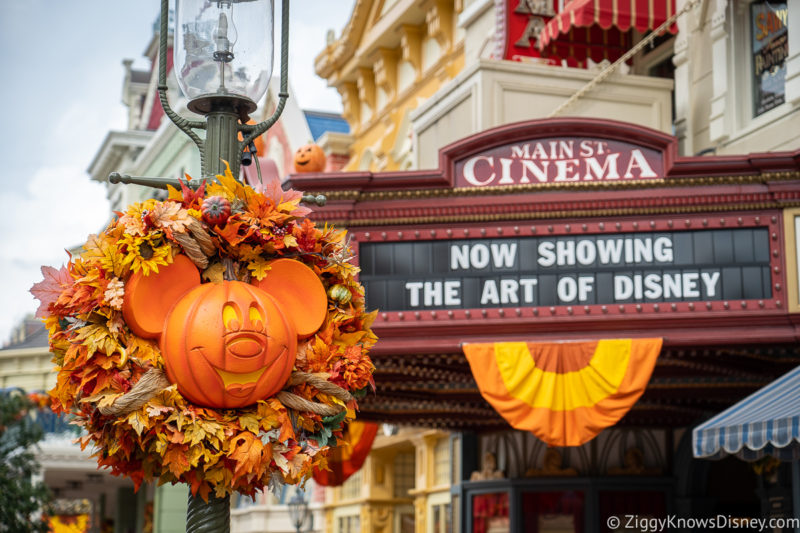 Halloween in September? Oh, it actually starts in August at Walt Disney World, but you get used to it after a while!
Usually, the long-running "Mickey's Not So Scary Halloween Party" is the special event at Disney's Magic Kingdom. In 2021 this has been changed instead to the "Disney After Hours Boo Bash."
If you have never been before, it's a hard-ticketed event which means you have to pay extra to get in. Still it's one of the most popular events of the year and people come out for the special character greetings, lower wait times on rides and of course free candy by the truckload. There is also "Mickey's Happy Halloween Cavalcade," a toned-down version of the usual parade.
Prices range from $129 and $199 per adult and you'll need to get tickets soon as they are selling out fast. Visit The Walt Disney World website to get your tickets.
Crowds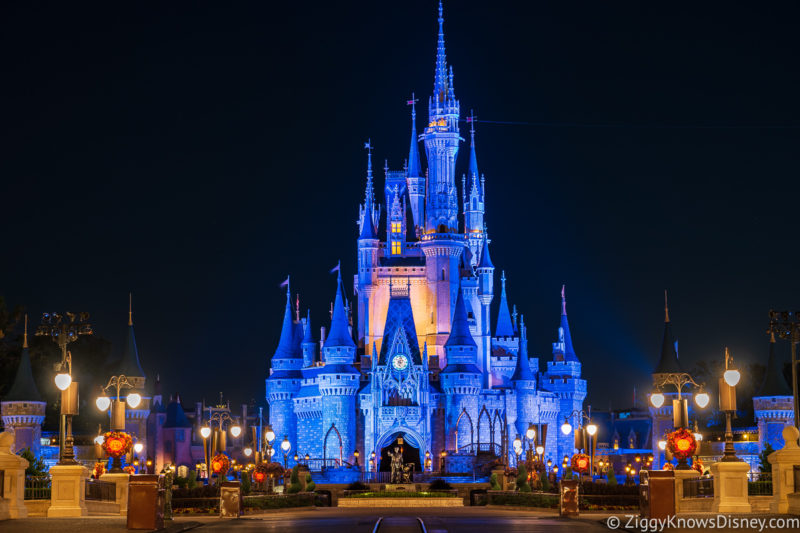 The question on most people's minds is: "How Busy is Disney World in September?" The answer is, not very busy. In fact, September is one of the least busy months to visit Walt Disney World and you will find the fewer crowds when compared to most other months.
This is the number one reason we love visiting in September. Children across North America and in most of the world are back in school in September which naturally means most parents won't be taking them to Disney World.
Remember, the crowd calendar runs mostly on the school schedule so when there are school vacations, the theme parks fill up to maximum levels. When they are in school, crowds are reduced.
The only "busy" time in September is over Labor Day weekend which like any holiday brings more guests. Labor Day however is one of the slowest holidays of the year so even if you have to go that week it's nowhere near like going at Easter or Christmas. The second half of September is the slowest part of the month and this is when you will find the shortest wait times.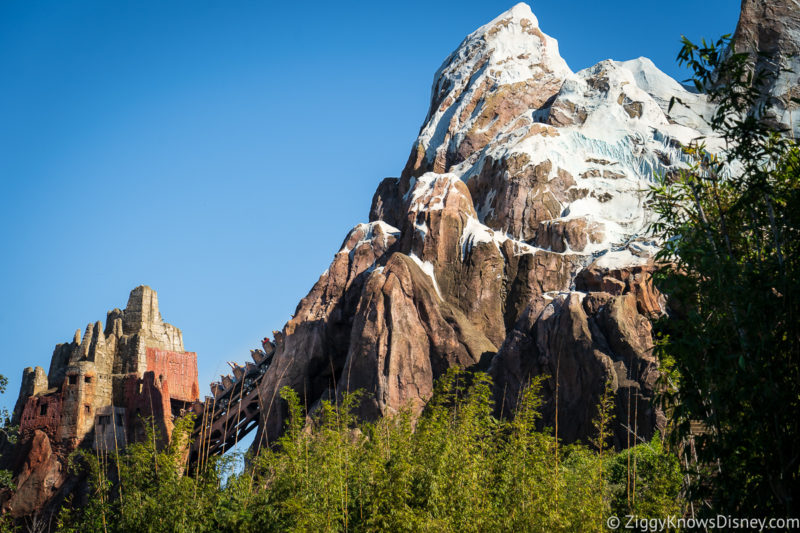 Of course, nowadays, there is not no longer a real "off-season" at Disney World. In every week of the year you are going to run into crowds. When I was a kid the parks were almost empty in September but over the years crowd levels have been increasing even in the last 5 years or so.
With date-based pricing and special events scattered throughout the calendar, Disney has gotten better at filling in the slow times of the year and the benefit isn't as big as it once was. That said, September is arguably the slowest month of the year at Disney World (January is the other least crowded time) and there definitely is still an advantage.
The exception to this is if you end up going in September and there happens to be a potential hurricane heading to Central Florida. In that case you will get some days where you feel like the only people in the park and the couple days leading up to the storm and after is actually our favorite time to go.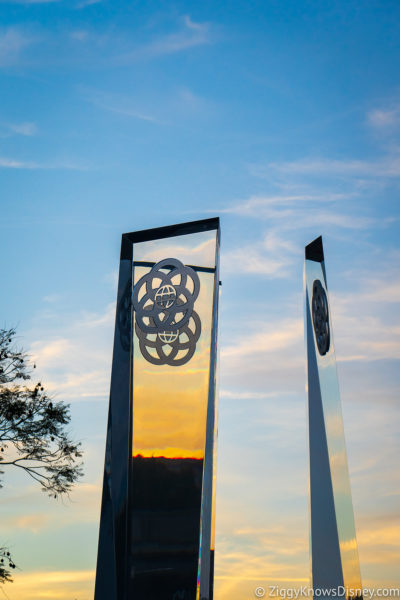 In 2021, it's hard to tell how much of an advantage going in September will be. Many families who originally were planning to go to Disney World in 2020 ended up putting off their trip until this year which means it could be more crowded than usual.
Also The Walt Disney World 50th Anniversary starts October 1, and that means there will already be a ton of guests in the last week of September, the week that's usually the slowest of the month. Hotel bookings are already up massively for that week and 3/4 of the resorts do not have availability left at that time so we expect to see an abnormal September compared to how it normally is.
If we were going to assign a number value to crowd levels, the first half of September this year will be between a 6/10 and 7/10, while the last week of the month will probably be anywhere from 8/10 to 9/10 most days.
If Disney increases theme park capacity again soon then that could have an effect on the "feels-like" crowds and things will probably get even tighter.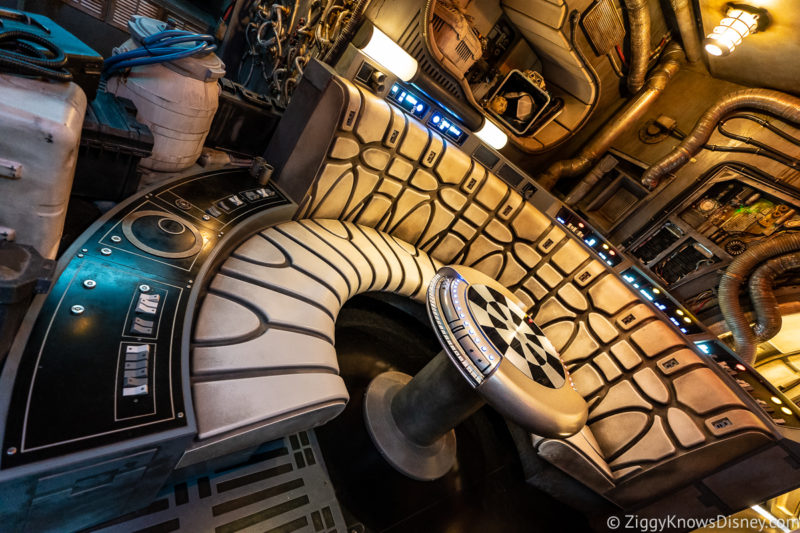 Expect EPCOT to be a lot more crowded on the weekends with the Food and Wine Festival in full swing and many locals visiting. Go on a weekday instead where it will be a much more pleasant experience.
The best days to go to the Magic Kingdom in September are days when the Disney After Hours Boo Bash is happening. On those days the park closes to regulars guests early and people so people avoid it since they can't stay until late. Going on those days means the lowest wait times for the attractions making it a good choice.
Though it's impossible to predict day-by-day crowd levels with great accuracy, we still think it's important to consult a Disney World Crowd Calendar to get the best general idea when to go so take a look as you are preparing for your trip.
Disney World Weather in September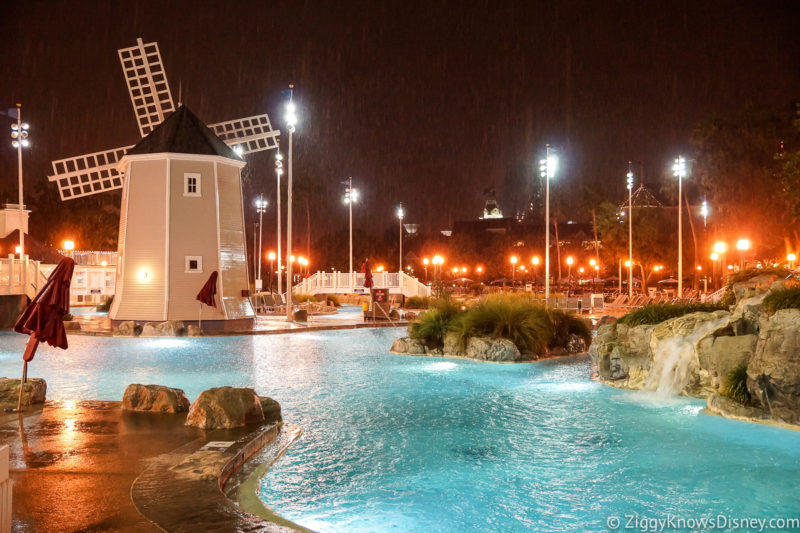 In a normal year, the weather is the only real negative about visiting Disney World in September. Extreme heat and humidity followed by one of the rainiest months of the year isn't exactly a winning combination.
Temperature – How Hot Is Disney World in September? According to USClimateData.com September in Disney World has an average high of 89°F (31.6°C) and an avg. low of 74°F (23.3°C).
That means that temperatures are slightly lower than July and August, but not by much. Most days the heat is oppressive and can be overwhelming at times if you are not used to it. Many days you get temperatures well into the 90s and the "feels-like" temperature can sometime push 100°F.
Evenings cool down a bit, but with high humidity, even then you can often be uncomfortable. It's a good thing all indoor spaces are air-conditioned so you can get a break from the heat. You'll never be happier to sit in the Hall of Presidents for the full 25 minutes!
Dealing with the heat is doable, but just make sure you take precautions on the hottest days. Drink plenty of water to stay hydrated and stand in the shade when possible to avoid heat exhaustion and cramps.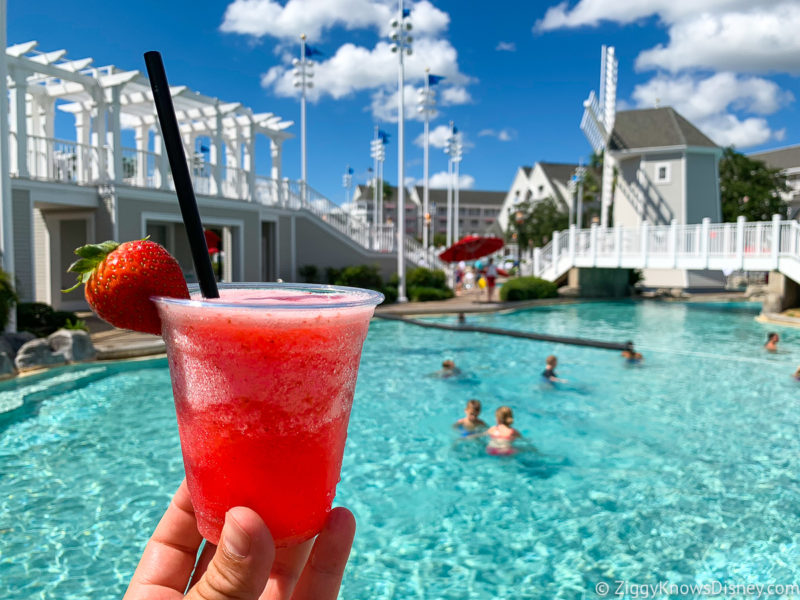 Swimming – If you plan on spending some time at your resort hotel, September is a great month for swimming. Our suggestion is to avoid afternoons in the parks when the temperatures are highest and instead head back to the resort to take a dip in the pool. You'll thank me later.
Rain – September is the 4th rainiest month of the year at Walt Disney World. In Orlando it rains approximately 21.4 days in September and it gets on average 3.94″ of rainfall during the month.
If you visit Florida in September, know ahead of time there is a good chance it will rain at some point almost every day. The good news is that it shouldn't have a huge impact on your day as most of the time it's a passing thunder shower and after an hour or two the sun will be shining again.
There are times however when you get a big storm and it rains all day long. In that case it's good to have some indoor activities planned just in case.
September is also at the height of Hurricane Season at Disney World. In all the years we've gone in September we've only been really affected by a hurricane once (during Hurricane Irma) so it's very likely that nothing will happen to your trip. Just make sure you know the risk and in that case going anyway or postponing the trip.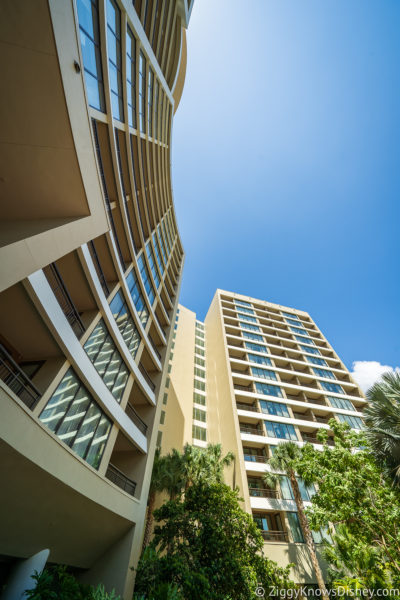 Daylight – The one nice thing about the weather at Disney World in September is the relatively long daylight hours. On average, Orlando, Florida has 12 hours and 16 minutes of sunlight in the month of September. While not as much as in the Summer, it has almost an hour more than October and almost two hours more than December.
Overall, September isn't a good month for weather in Walt Disney World. The extreme heat, humidity and rain can make it hard to put up with for some. If that is your case, then it's better to wait until October or later when temperatures really cool down.
What to Wear to Disney World in September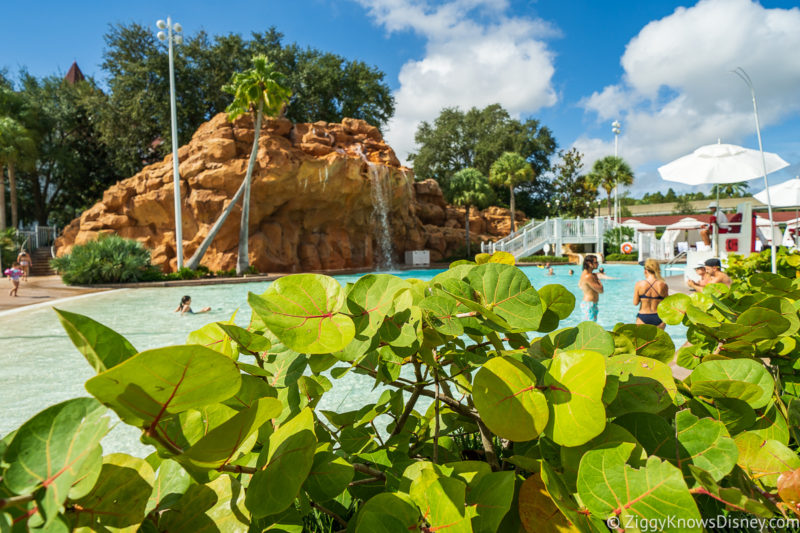 What should you wear to Disney World in September? For the most part you should wear exactly what you would here in the summer months. September is hot every day so that means you want to dress light during the day and most nights too.
Like all the summer months it's nice because that means less space used in your suitcase for clothes, and more space for gifts to go home with!
Whether at night or during the day, most of the time you are going to want to wear shorts and a t-shirt or tank top. Sweating is like breathing in Florida in September so you want to be as comfortable as possible.
We don't recommend bringing many pairs of pants unless you are going to be doing some fancy restaurants like Victoria & Alberts. Button-down shirts are ok, again as long as they are light and comfortable.
Those are sensitive to air conditioning might want to bring a light sweater or jacket for eating in the restaurants at dinner. Air conditioning is always blasting and sometimes it is just too cold.
Even though these are the normal situations, we suggest checking the weather forecast in the days leading up to your trip. Things can change so pack according to what the weather will be in the days you are there.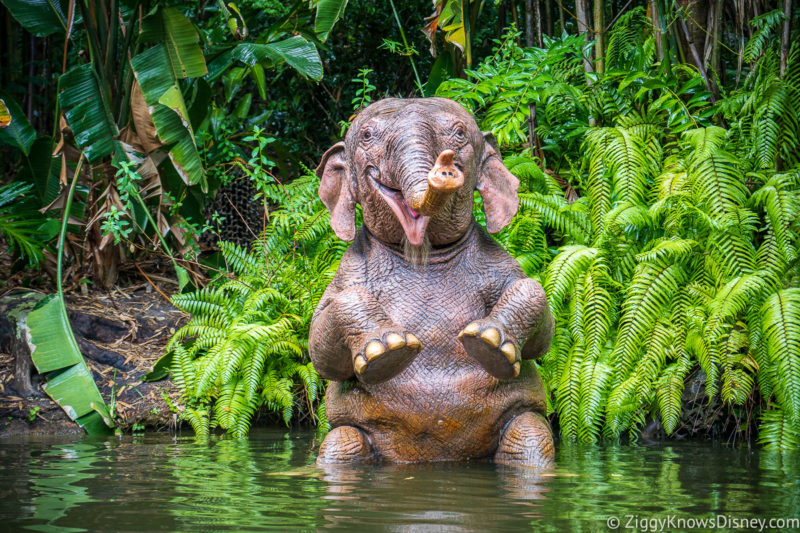 You definitely want to bring your swimsuit with you in September as you'll probably spend a good amount of time hanging out by the pool. Sunscreen and sunglasses are both musts in Florida in September because even though there is a lot of rain, there is also plenty of sunshine.
Speaking of rain, make sure to bring some ponchos for when it is really coming down. We keep a couple of them folded up in our backpack every day because a storm can come at any time in Orlando. It also saves you a bunch of money bringing ponchos from home rather than paying 4x the price for them in the parks.
The last but most important thing to bring is comfortable shoes or sneakers. Unless you are a runner, you don't walk nearly as much back home as you will do on your vacation at Walt Disney World. The theme parks are huge and going from one attraction to the next really racks up your daily step count. We average 8-10 miles per day here so you need to keep your feet as happy as possible.
Park Hours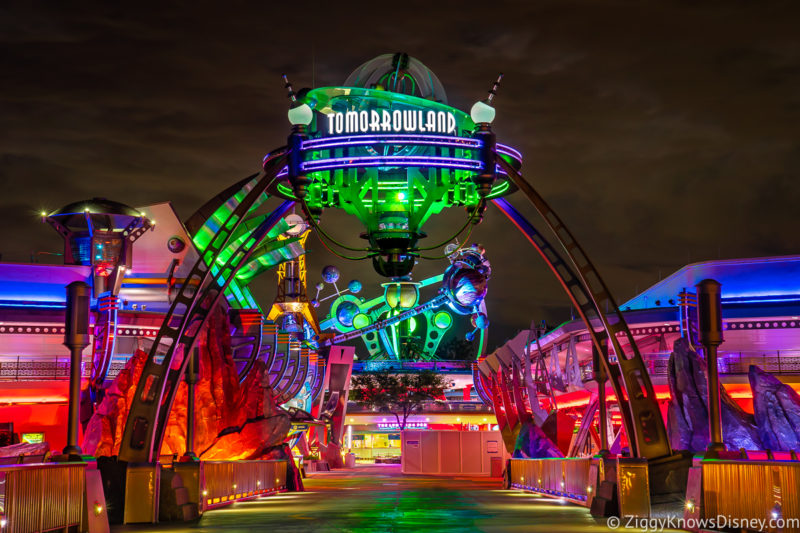 For the most part since the reopening, theme park hours in 2021 have been reduced compared to what they normally are. On average, park hours have been cut by 1-2 hours each day. That's a big difference when every minute matters at Walt Disney World.
Thankfully, park hours have slowly been increasing since the parks reopened as well as an increase in guest capacity. Park hours aren't quite to normal levels, but they are getting there. They should continue improving once the 50th anniversary starts.
Here is an example of what you can expect the park hours to be in September:
Magic Kingdom – 9:00 am to 9:00 pm
EPCOT – 11:00 am to 9:00 pm
Disney's Hollywood Studios – 9:00 am to 8:00 pm
Disney's Animal Kingdom – 8:00 am to 6:00 pm
Prices & Discounts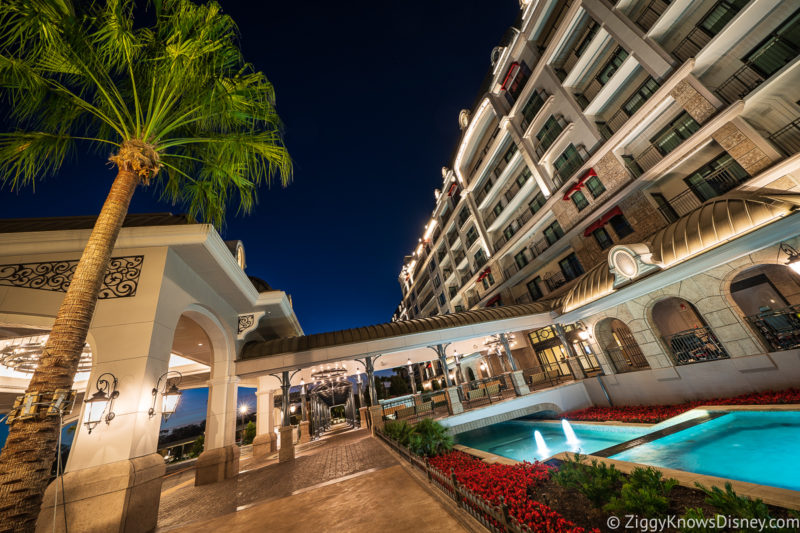 Another question many people have is "Is Disney World Cheaper in September?" The answer is yes! One of the best things about going to Walt Disney World in September are lower prices than most of months of the year.
Most of the month falls under either the "Fall" or "Value" seasons for pricing which lowers the cost compared with going during the summer or near the holidays. This is a normal practice that Disney does to get more people to visit in periods that are usually slower.
In fact, the Disney Free Dining Plan is one of the most popular promotions and is usually running in September.
These discounts and relatively cheap pricing for Disney World standards is one of the biggest reasons for going in August.
Current Disney World Hotel Discounts in September 2021:
Annual Passholder Summer Hotel Discount (special summer rates for Annual Passholders) – starting August 8, 2021 through September 4, 2021.
Save 25% on Select Rooms with Summer (from 10%-25% at select Disney World Resort Hotels – starting July 11, 2021 through September 29, 2021.
Hotels
Let's first take a look at resort hotel room pricing in September. These prices are before taking into consideration extra promotions. We'll look at a comparison in price between going in September and other times of the year at Walt Disney World.
Below are the prices for a standard room per night at 3 different Walt Disney World Resort hotels. We chose one from each hotel tier, Value, Moderate, and Deluxe. The prices show the base prices during the various seasons of the year compared with September: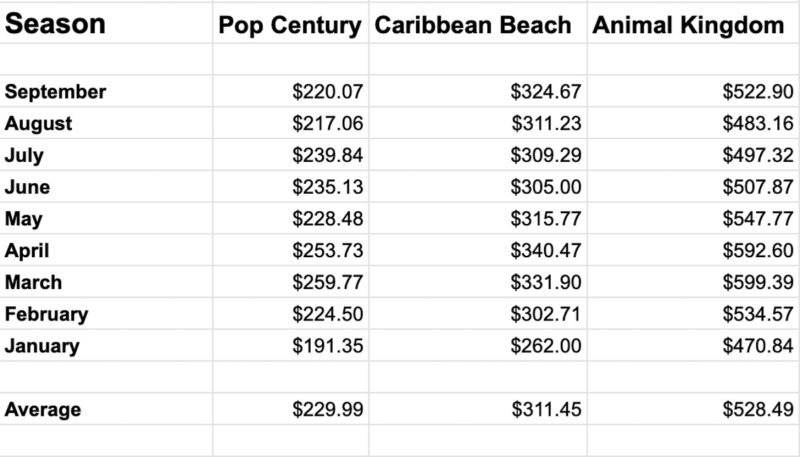 Looking at the chart we notice some irregular pricing in 2021 compared with a normal September. Normally September falls mostly in the "Value" category which gives it some of the lowest prices per night of the year.
However this year, September is right around average and in some cases is even more expensive than June-July. This is due to higher than normal prices in the final two weeks of the month, the part of September that usually costs the least. This is obviously due to build up for the 50th Anniversary as rates start to skyrocket around that time.
In any case, these are just the base prices, and you might be able to find a cheaper rate depending on what special promotions are available. If you are on a tight budget, September may be one of the best times to go, especially if you can get Value season dates. Keep checking the Disney World website for the latest offers.
Check out our guide to the Cheapest Times to Go to Disney World, to compare September with all the other months of the year and see why it's so great!
Park Tickets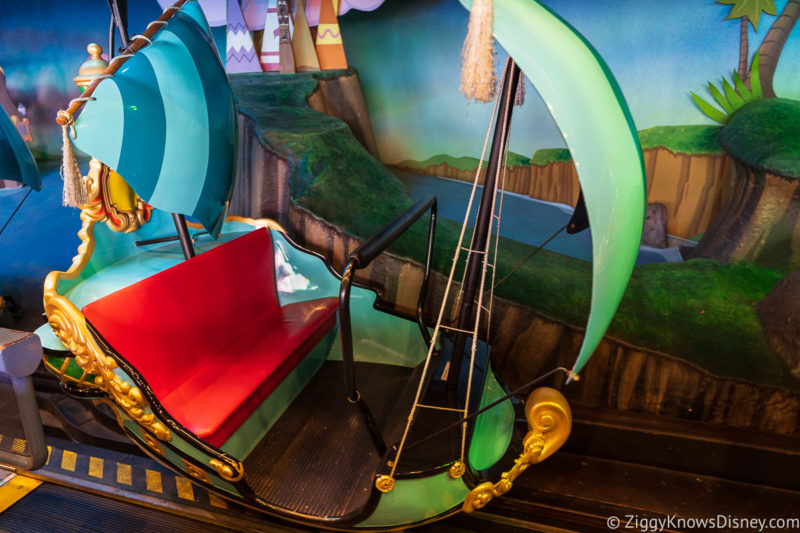 Theme park tickets vary greatly throughout the month of September, with prices much lower in the first two weeks and then rising toward the end of the month. The difference can be as much as $29 per person for a one-day ticket so you can save a significant amount of money by choosing a cheaper day.
Prices for single-day Disney World theme park tickets range from $109 to $138 but most of the month is at the lower end of that range. The first couple weeks of September are about the same prices as the end of August and there are many weekdays at the $109 price with the most expensive days are on the weekend.
Read our guide on "How Much Does it Cost to Go to Disney World?" for a more detailed break down and example trips in every budget.
If you want to take advantage of the best offers for September or any other month, we recommend using an Authorized Disney Travel Planner. Contact Show You the World Travel for all your trip planning needs. They are super helpful and the best part about it is they are FREE to use!
September 2021 Refurbishments and Construction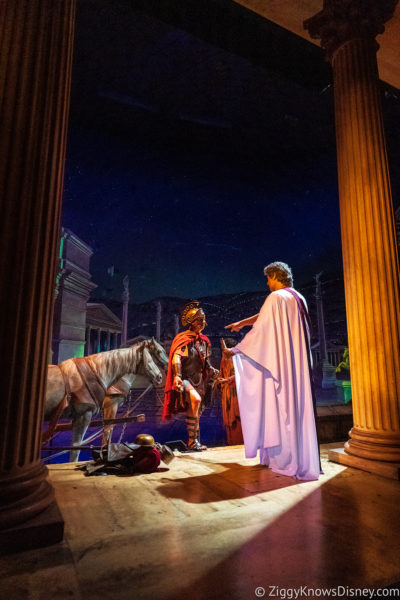 Unlike going in the Sumer months, September might have a few attraction refurbishments going on when you visit. The majority of rides will be running but it's the time of year when Disney can work on some of the rides now that the crowds are lower.
Whatever needed attention during the Summer months can get looked at as well as any final adjustments before the holiday season. In 2021 there will be quite a few attractions under refurbishment since they want to get everything ready for The Walt Disney World 50th Anniversary celebration which starts in October.
In addition to what we mention here, Disney could add more projects to the schedule at any time so we suggest looking at our Walt Disney World Refurbishment List before going so you know what to expect.
For example, the Walt Disney World Railroad will still be closed in September at Disney's Magic Kingdom and won't be open until sometime in 2022.
The Swiss Family Robinson Treehouse is closed through Christmas but The Hall of Presidents is coming back in August so by September you definitely get to see the new Joe Biden Animatronic figure.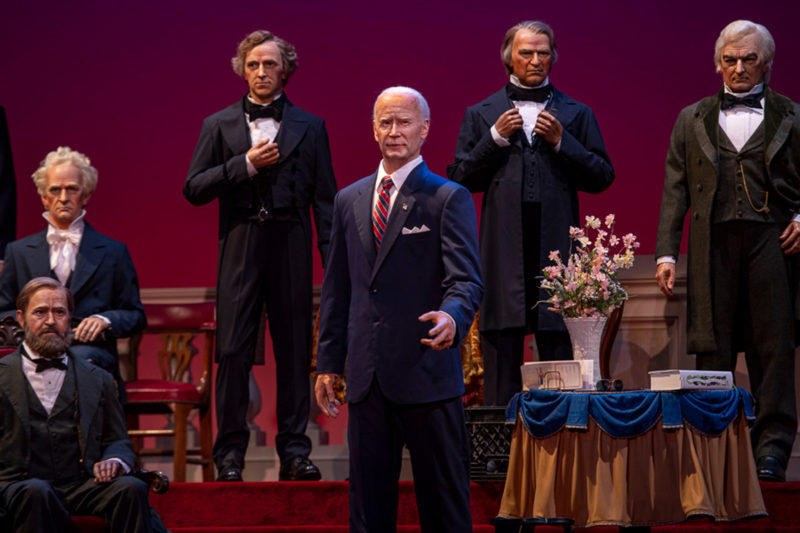 You can however, check out the new scenes on the Jungle Cruise refurbishment which will be done in July.
Right now both Disney's Hollywood Studios or Disney's Animal Kingdom don't have a lot going on in September so you can expect all major attractions to be open.
EPCOT is the park with the most going on by far and half of the area is currently under construction at this time. This is because the entire park is getting a much-needed renovation so it will be impossible to miss.
The scope of the EPCOT expansion project is quite big and it will feel and look totally different when it's done, especially the front half. For example, Future World is splitting up into 3 separate neighborhoods which will be called: World Celebration, World Nature and World Discovery.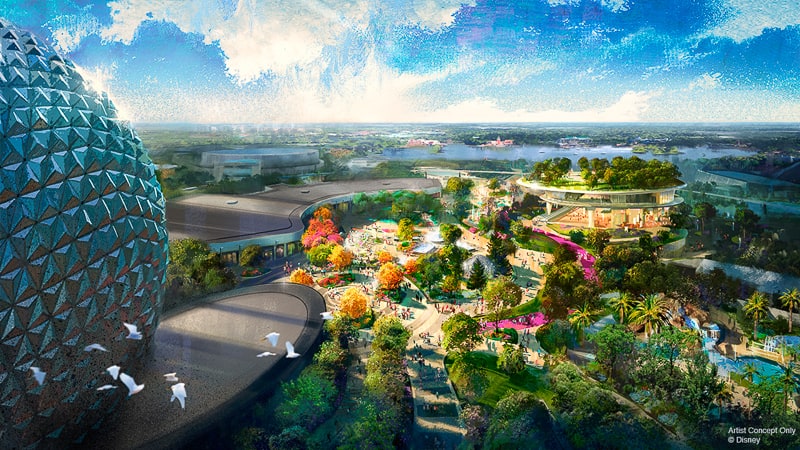 Unfortunately, if you are planning a trip in September 2021, most of the new attractions will not be ready in time. We can't wait to ride Remy's Ratatouille Adventure, eat at the Space 220 restaurant, and see the new fireworks show "Disney Harmonious", but those won't be ready until at least October 2021.
If your trip is at the end of September I supposed you could stick around to see some of the openings on October 1st. Otherwise it's probably best to just wait until later I the Fall or Winter.
These are just a few of the many other Disney World construction projects currently in progress including new rides and resort hotels. Our post on if Disney World is better in 2021 or 2022?, that will help you weigh the pros and cons for figuring out which year is best for your trip.
Check out our guide to the New Disney World Rides coming 2021-2023 to see all the projects in more detail.
Tips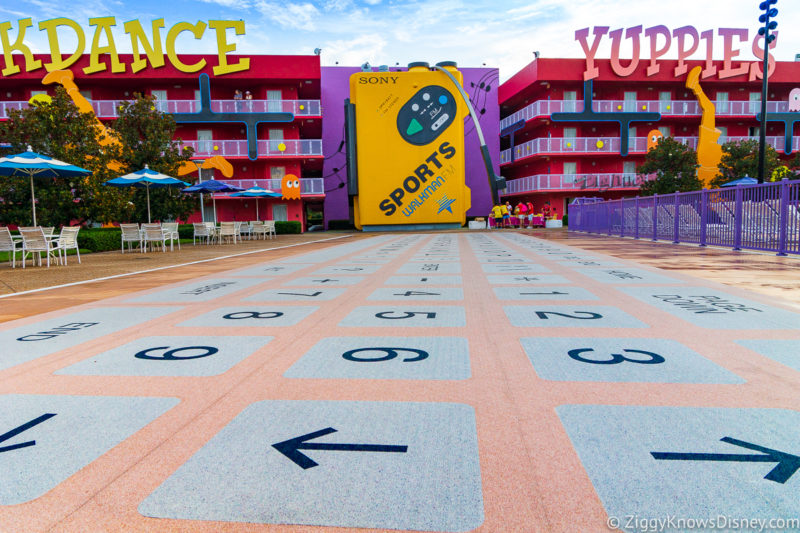 Here are our most important Disney World touring tips for the month of September:
1. Avoid Going Later in the Month
Normally the best time of the month in September is at the end when crowds are lowest and prices are cheapest. 2021 is different however which crowds showing up for the Disney World 50th Anniversary on October 1st.
For that reason, unless you are going specifically for the festivities, we suggest avoiding the last week of the month and going at the beginning instead. This is definitely the right move for first-timers.
2. Start Early Each Day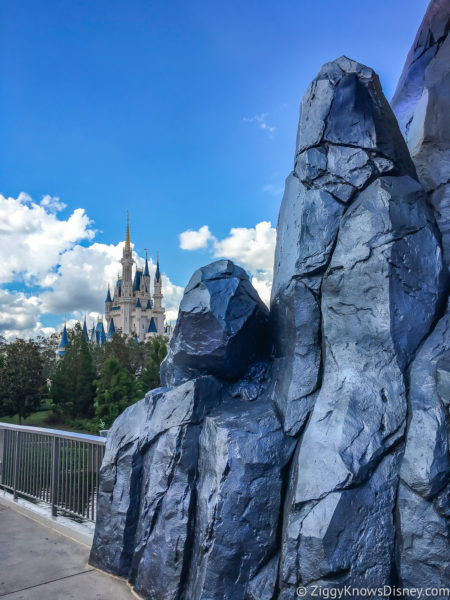 This is good advice no matter which month you decide to visit. The theme parks are at their emptiest every morning in the first 2 hours from park opening. That means you have a nice window to get the most popular attractions out of the way before the majority of families arrive.
This is going to big a BIG time saver and is one of the best overall strategies for park touring. You can then head back to the hotel in the afternoon and avoid the hottest part of the day.
3. Prepare for Hollywood Studios
For the last couple of years now, Disney's Hollywood Studios has been much more popular with guests than the other 3 parks and is always packed. That's because of Galaxy's Edge and the hit ride Star Wars: Rise of the Resistance.
Ever since it opened it's been one of the best attractions in Walt Disney World, but you are going to need to plan it out before you go if you want to ride.
For example, you will need to learn about the Virtual Queue, Disney's new online reservation system, before you go. Check out our detailed guide on How to Ride Star Wars Rise of the Resistance where we share all our tips and tricks giving you the best chance of riding.
August vs. September in Disney World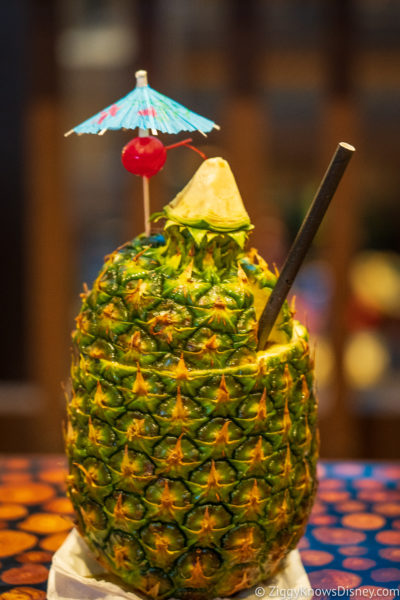 August and September are very similar for visiting Walt Disney World and few notable differences.
Both months are extremely hot and you can expect off-the-charts humidity. They both get a lot of rain, August a bit more but September has a higher risk of hurricanes.
Both months also are a cheap time to go and you should be able to get good discounts on hotel rooms at Disney World or off-site.
Overall we prefer going in September because there are fewer crowds and shorter wait times. However, if you can't get the kids out of school then going at the end of August it's pretty much the same experience.
September vs. October in Disney World
When choosing between September or October at Disney World, it comes down to if you value saving money and lower crowds or having better weather.
October doesn't have the highest crowds but it's definitely gotten busier and busier over the last few years and the difference is notable compared with September. It's also significantly higher in price, especially around Columbus Day.
October on the other hand has much better weather as the average temperature drops by 4-5 degrees each day into the low to mid 80s. That's still warm enough to wear shorts and a t-shirt every day but it's not that skin-melting heat September can bring.
The special events are the same for both months with the Food and Wine Festival and a Halloween Party at the Magic Kingdom.
Should You Visit Disney World in September?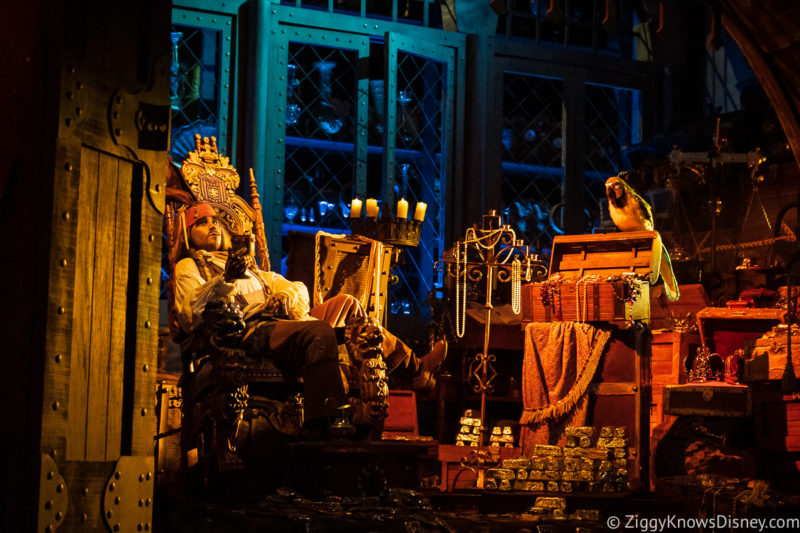 September is one of our favorite times to visit Walt Disney World and is normally a fantastic month.
The combination of low prices and low crowds is one that gets our attention every day of the week and they are probably our two most important factors when deciding when to go. 2021 changes that a bit and it's not quite as high on our list when compared with other years, but it's still a good time to go.
The only downside is the hot weather, but that's something you'll get with any of the summer months. Sure there is always the possibility of a hurricane, but it's unlikely anything will happen and even it it does, Disney is great with refunds.
As long as you can get your kids out of school, or if you don't have any, we suggest giving September a try.
Visit Disney World in September If…
You are on a budget and looking for a deal.
You want to avoid the crowds and go when it's not as busy.
You love extremely hot weather and lots of humidity.
You want to experience the fall special events.
DON'T Visit Disney World in September If…
You don't like high heat.
You want sunny weather every day or are afraid of hurricanes.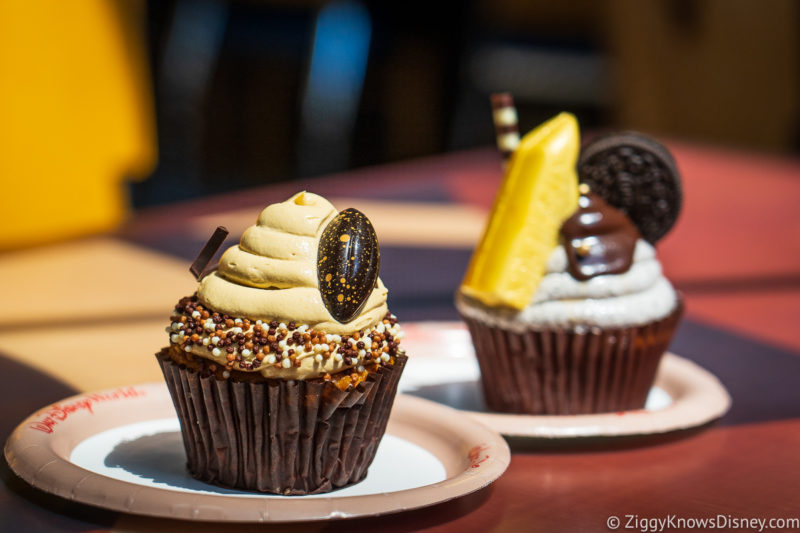 FAQs
Is September a Good Time to Visit Walt Disney World?
September is one of our favorite times to visit Walt Disney World and we highly recommend it. The combination of lower prices, lower crowds and a good selection of special events makes it a winner for us if you can swing it due to your schedule.
Is it Busy at Disney World in September?
Walt Disney World in September is usually not a busy time at all since kids are back in school and parents hesitant to take them out for a vacation. 2021 is busier however with the upcoming 50th Anniversary in October and is an outlier to the usual crowd level.
What's the Weather in September at Disney World?
The weather at Disney World in September is not very good. Temperatures are very high, just behind the summer months of July and August with extreme humidity every day. It also gets a decent amount of rain and is at the height of hurricane season.
If you are thinking about going to Walt Disney World, make sure to read our Disney World Vacation Planning Guide. There you will find all the info and tips you need to plan your trip.
Your Thoughts
I want to know what you think about visiting Walt Disney World in September…
Do you think September is a good month to visit?
Which month do you think is the best?
Let us know in the comments section below!
If you enjoyed this article, as always I appreciate it if you'd share it with others via social media. I work hard at making this website into a useful resource for you and your family to plan your visit to the Disney Parks and I hope it can help you! Thanks 🙂