With Walt Disney World reopening, one of the biggest announcements recently has been the creation of a new Disney World Park Pass Reservation system. It's going to change the way you visit theme parks and who can visit.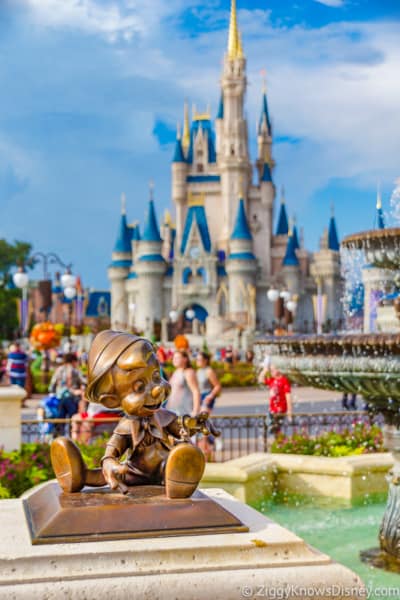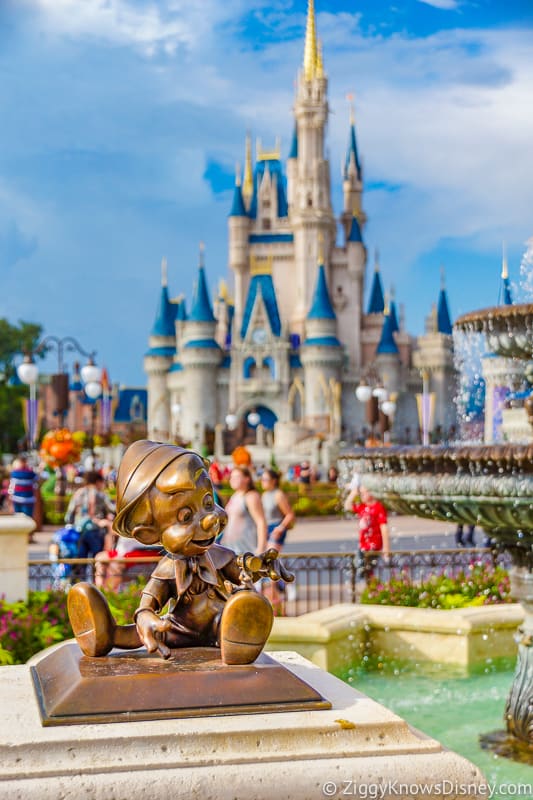 At least during the reopening period (July 11 through January 14, 2022), all visitors to The Walt Disney World theme parks will need to use the new Park Pass reservation system in order to secure a place in the parks. No reservation means you aren't getting in.
NEWS 4/3/21 – We take a look at the updated more Park Pass reservations for guests in April, May, June, and beyond. We look at the latest dates available for the Disney parks including Hollywood Studios which has been very difficult to get reservations for up to this point.
Disney has extended the use of the Park Pass Reservation system until 2023. This goes along with recent comments by Chairman of Disney Parks, Experiences and Products, Josh D'Amaro, who said it is here to stay.
Read in the "NEWS" section for more on these latest updates.
The "Disney Park Pass System" is NOW ONLINE and reservations can be made!
In this post, we will explain everything we know so far about the new park reservation system coming to Disney World including why Disney is using it, and how it works.
We'll also share with you who can make reservations to the Disney World parks, how to make reservations and how long Disney might continue using this system.
We'll try to answer any questions you have about Disney World parks reservations in the post, but if we miss something you can ask a question down below and we'll do our best to find out the answer for you.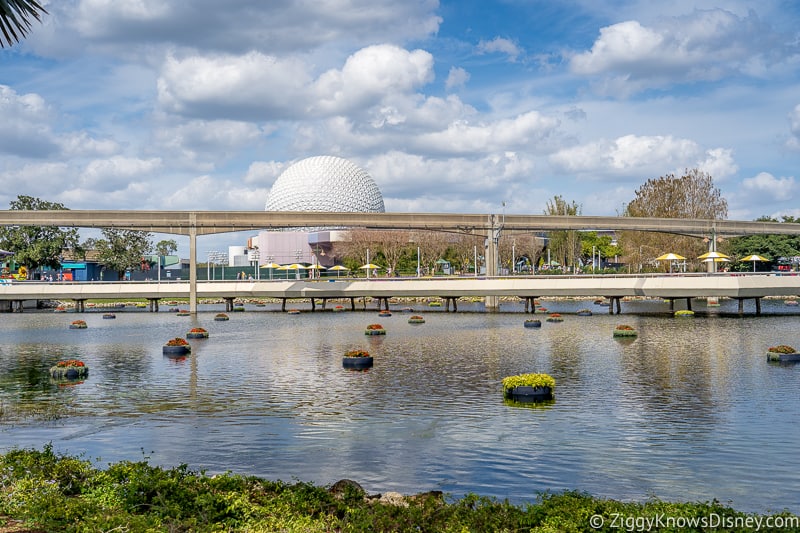 Before we get started, we wanted to tell you we know how frustrating this whole process is, and how difficult it's becoming to travel to Walt Disney World right now. There are so many changes happening, and more updates keep coming out almost on a daily basis.
Try to hang in there and be patient. Disney is still trying to figure out a lot of the details, and as the weeks go on and we get closer to the Disney World reopening, things will become clearer.
Besides just making these new reservations, here are some links to other articles that we think you will find helpful during this time while planning your trip:
If you want to get notified immediately when Disney makes changes to the new reservation system, don't forget to sign up for our FREE Weekly E-Mail Newsletter here: Join our E-Mail Newsletter There we'll make sure you're up-to-date with all the changes!
(NEWS 4/3/21) Latest Park Pass Reservation Updates for April, May, and June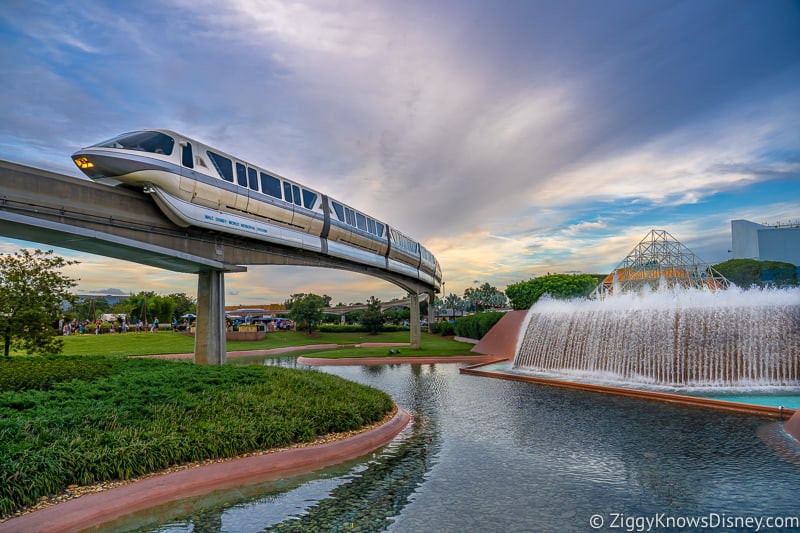 Since the launch of the Park Pass system, reservations have been selling out very quickly, with many days filling up weeks and sometimes even months ahead of time for the various Reservation Tiers.
That's why it's important to check the Park Pass availability calendar before making plans for Walt Disney World and why we continue updating you with the latest info.
Annual Passholders have usually been the first group to sell out of reservations. However, we have noticed however that with the last few updates it looks like guests in the "Theme Park Tickets" and "Disney Resort Guests" groups are actually starting to sell out more quickly.
The increase in out-of-town visitors to Walt Disney World during the holiday period affected Park Pass distribution at the end of 2020, whereas before the majority of passes were going to annual passholders.
This latest park pass update starts from in April and continues through June. Right away you will notice that things are a lot busier than they were a couple of months ago. The beginning of 2021 had the lowest crowds you will probably see for the whole year but now your chance of finding availability for the dates you want is much more difficult.
Thankfully, Disney continues adding additional availability for all distribution groups, including Annual Passholders, and with more availability for Disney's Hollywood Studios!!
Hollywood Studios has been the hardest park to get reservations for since it's the smallest park in Disney World and the extreme popularity of Rise of the Resistance. Whenever Disney adds more availability, it sells out almost immediately.
Let's take a look at the park reservation inventory for all 4 parks from April – June.
Annual Passholders
The earliest Annual Passholders can get a Park Pass Reservation as of this writing is:
That is on par with what's been available since the beginning of the year as we see Disney continue to release more passes in waves.
Here is what availability for Annual Passholders in April 2021 looks like now: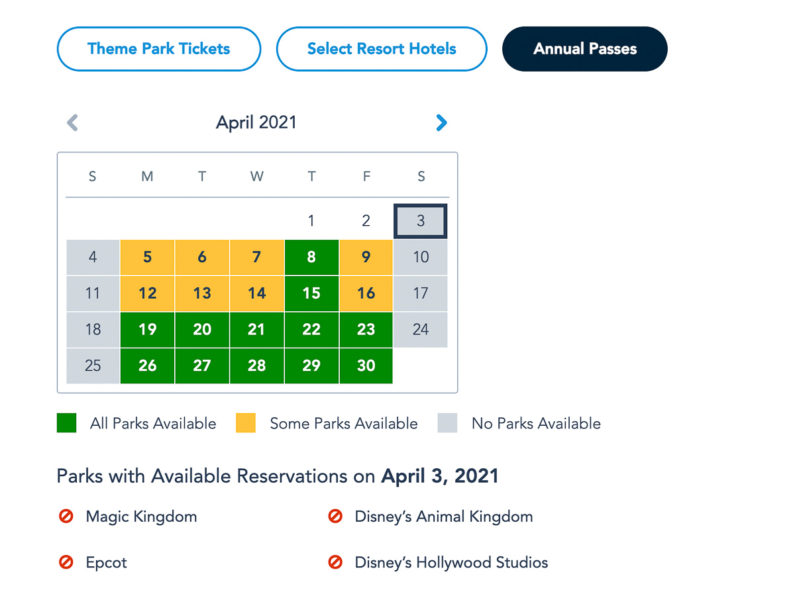 All the most popular days of the month have already sold out for all 4 parks, and there isn't a ton of availability left.
The weekends are completely filled up and the weekdays are following closely behind, so make your reservations as soon as you can there. Also book Hollywood Studios since it continues to be the park that sells out first. The next most difficult is the Magic Kingdom which has a few days unavailable.
During the weekdays in April is when you are most likely to find availability for the 4 parks, especially in the second half of the month.
Out-of-town guest demand coming to Walt Disney World has been strong, though annual passholders still make up a very large percentage of the guests.
We expect more annual passholder availability for April in the weeks to come once these dates sell out.
Here's May 2021: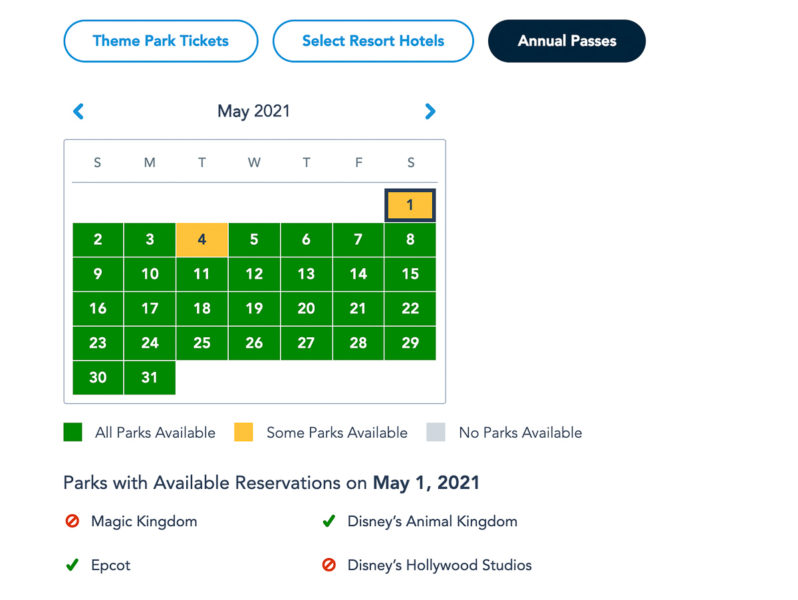 Right now, the majority of days in May are still open for all 4 theme parks, including Hollywood Studios. Things should start filling up, especially in the back half of the month with kids on Summer Break. Just how packed it gets remains to be seen.
Lastly, we look ahead to June 2021: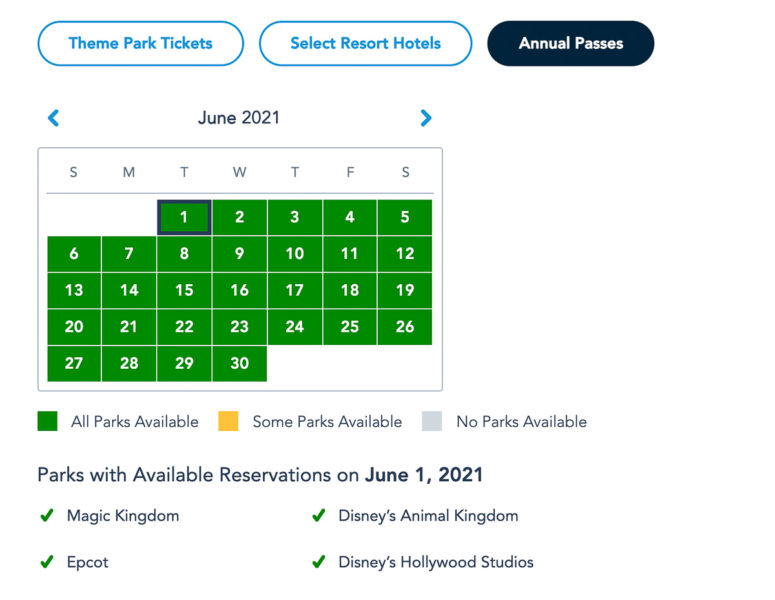 Everything in June is completely free right now and will probably stay that way for at least the next couple of weeks. That said, things always fill up first on the weekends, so make your plans as soon as possible just to be safe.
Theme Park Tickets
Things are more difficult for "Theme Park Ticket" guests right now and we can see the crowds continuing even now that Spring Break is over. During April and May, expect more non-APs to come to Disney World, with the high crowds lasting until the Summer.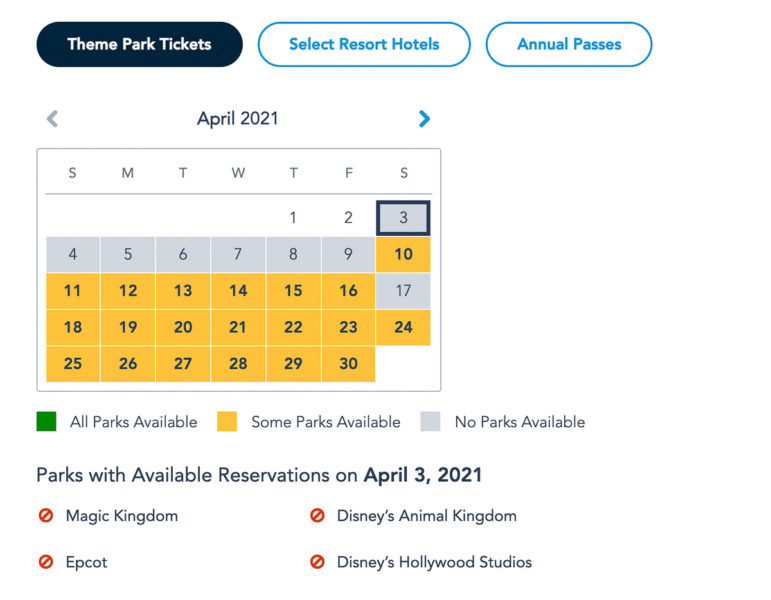 In April things are pretty busy, with the whole beginning of the month sold out. Even many of the other days in April are sold out with very few dates available for any park.
The hardest park to get for Theme Park Guests has once again been Hollywood Studios with at least half of the dates filled. The Magic Kingdom is also popular in April with most days sold out. After that, things are quiet for the other 2 parks with availability left for most of the dates up to this point.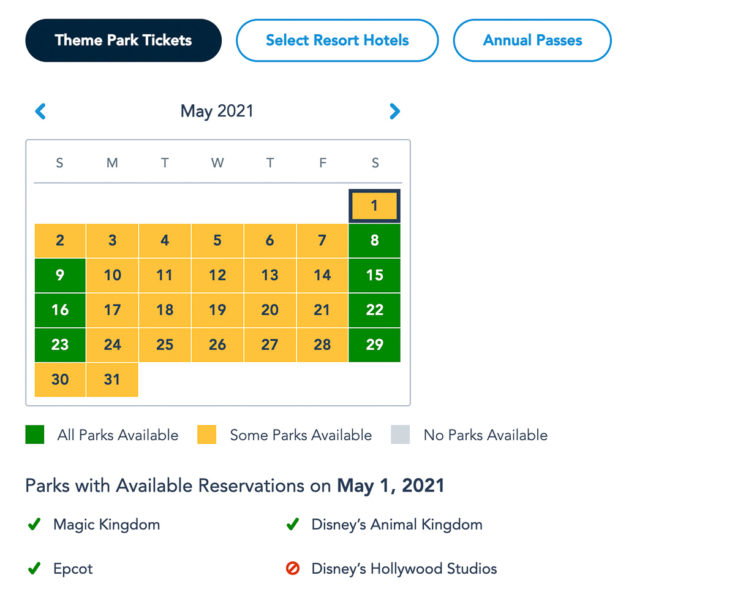 May is starting to fill up, especially during the weekdays (again Hollywood Studios is the one selling out first. We expect crowds to continue to be strong up in May, getting busier at the end of the month.
June is already starting to fill up right now, especially in Hollywood Studios.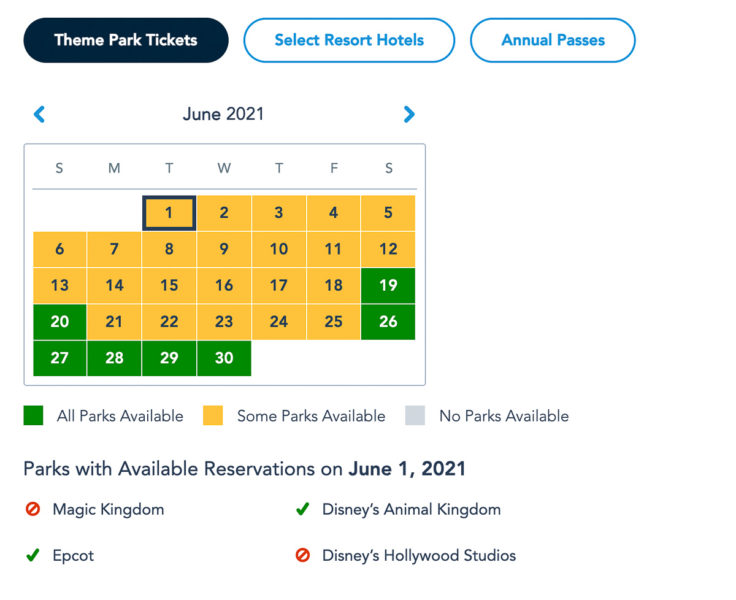 Disney Resort Guests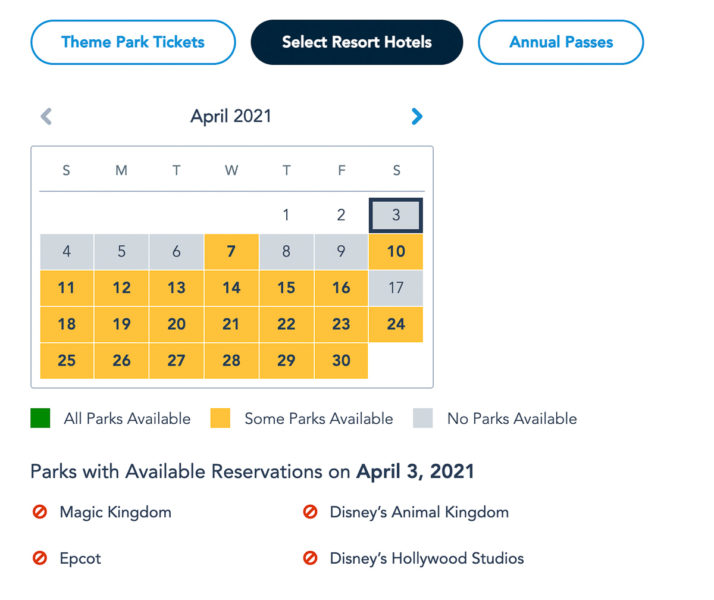 Availability for Disney Resort Guests in April is almost identical as it is for "Theme Park Tickets." Hollywood Studios and the Magic Kingdom are not available for many days already.
The other 2 theme parks are still available for more days, but even some of them have already sold out.
May is a lot more open right now, but Hollywood Studios has sold out for most of the month. Again, the crowds should lessen in the back end of the month before Memorial Day.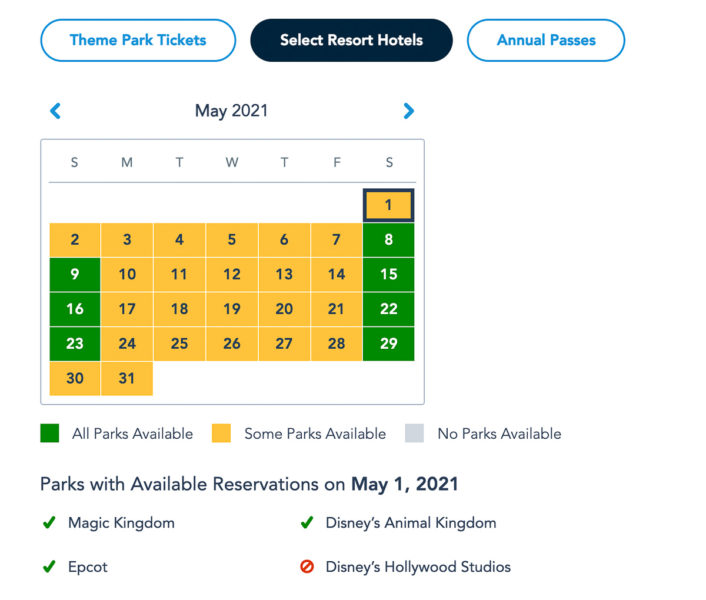 Even June is selling out already and it looks like we are going to have a relatively busy Summer ahead of use with packed parks.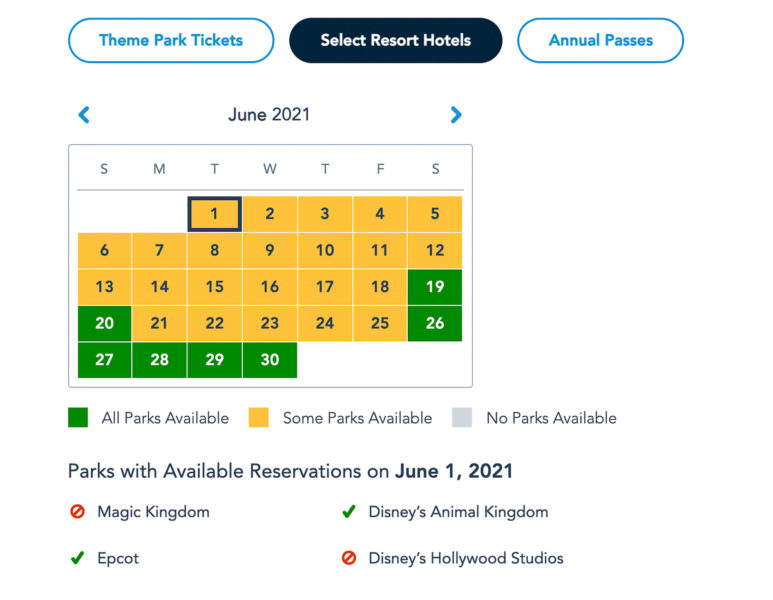 As Disney replenishes the Park Pass inventory, many people are wondering where the new dates are coming from? This has been possible due to a number of reasons.
For one, Disney CEO Bob Chapek recently said they have increased theme park capacity from 25% to 35%. That certainly helps and gives a lot more guests the opportunity to visit the parks. We've seen slow and steady growth in attendance from the Summer through the Fall and the Holidays. Winter attendance was down, but that was to be expected given the circumstances.
Disney has also been good at shifting around park pass inventory from one group to the other based on who needs it more. In the first few months that meant taking unused inventory away from Disney World Resort Guests and Theme Park Ticket Guests and giving them to Annual Passholders.
As Disney gets better at understanding the current theme park demand across the 3 groups, more passes should be made available. With more people coming in from out of state in the Spring, a greater part of the inventory will likely be allocated to that group over Annual Passholders.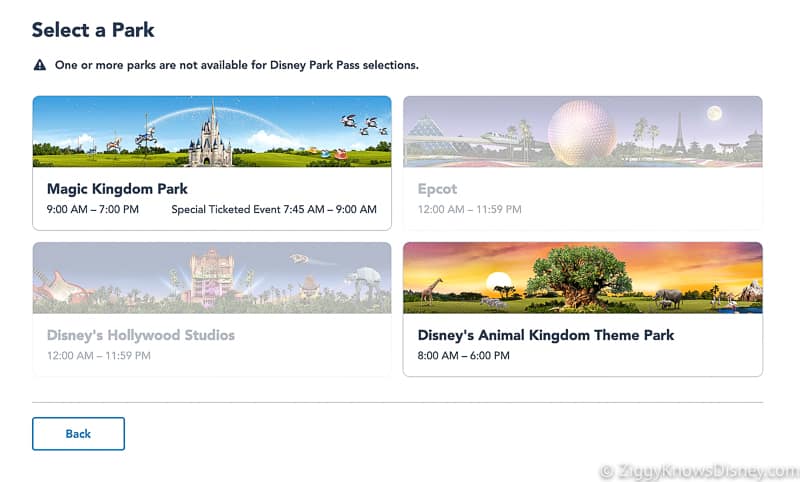 Remember, Annual Passholders can only make 3 park reservations at this time, unless you are staying at a Disney World Resort.
Even though things are going better, be aware that there are still some bugs to work out with the system. We've seen some dates available in the calendar but then not actually available when going to book them. We urge you to have patience and keep at it until you find the dates you are looking for.
(NEWS 2/16/21) Disney Park Pass Reservation System Extended Into 2023
Even though we had some good news recently about safety procedures going away in 2022, it doesn't look like park reservations are going anywhere. Today the Disney Park Pass reservation system has been extended into 2023.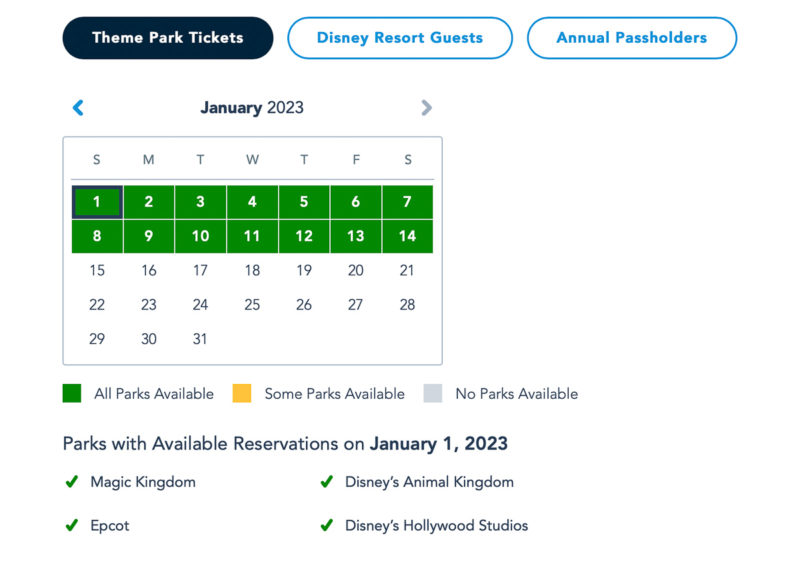 Previously, reservations online the Disney Park Pass system were only available through January 14, 2022.
However, today if you log on to the Park Pass availability calendar you can see park pass reservations available from now through January 13, 2023.
Months ago Josh D'Amaro made comments about all of Disney's new technology advancements they have been using since the parks reopened. He then commented many of them will be here to stay for the long-term, hinting at future use of the Park Pass system.
How long will it be around? Is it staying permanently? That is unclear at the moment, but after this latest addition, it's clear Disney plans on using it for the next couple of years minimum.
We'll update you with more on the Park Pass system as soon as we have news. Follow the instructions below for details on how to make Park Pass reservations…
How Does It Work?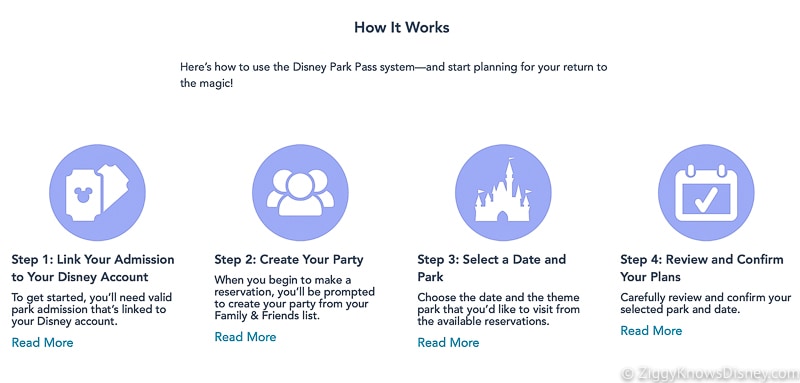 The first question you are probably wondering is "What is this new Disney World reservation system anyway? How does it even work?"
With limited theme park capacity during the reopening phase, all guests are required to make reservations in advance to enter the parks. The Disney Park Pass Reservation System is how guests make those reservations and it is limited in number.
Only guests with an existing park ticket or Annual Pass can make park reservations and they are made Online at DisneyWorld.com.
In planning, it means guests will have to decide ahead of time which parks they want to visit each day and then stick to that schedule. There is no changing idea at the last minute. You can't just decide that morning which park you want to go to, it all needs to be planned out ahead of time.
Things to Know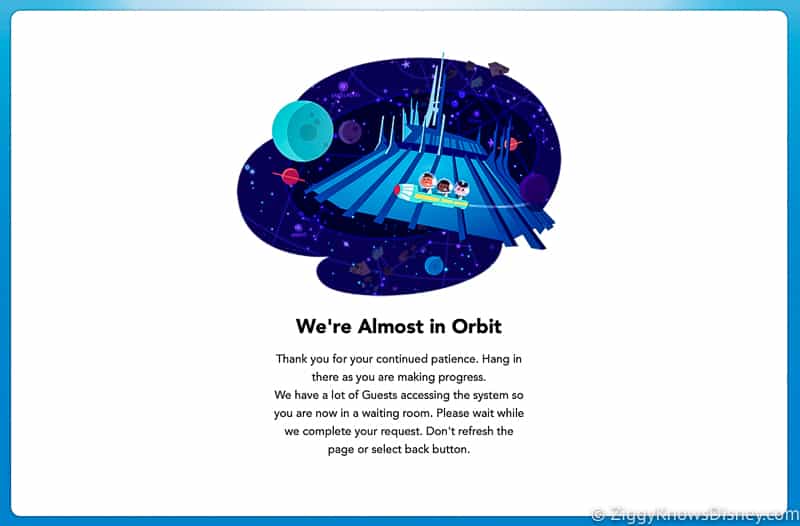 It's important to note that a Disney Park reservation does not replace theme park admission, both are required. Disney has confirmed this: "To enter a park, both a park reservation and valid admission for the same park on the same date is required."
Here are some other things you'll need to do before you can get a Disney Park Pass:
You'll need a My Disney Experience account, as this is where your Walt Disney World Resort plans are stored and managed.
Link your valid theme park ticket or Annual Pass to your My Disney Experience account.
If you have a Disney Resort hotel reservation, you MUST link it to your My Disney Experience account before making reservations.
All reservations must be acquired prior to going to the theme park. You can't show up to the park entrance and get a reservation.
Why is Disney World Implementing a Theme Parks Reservation System?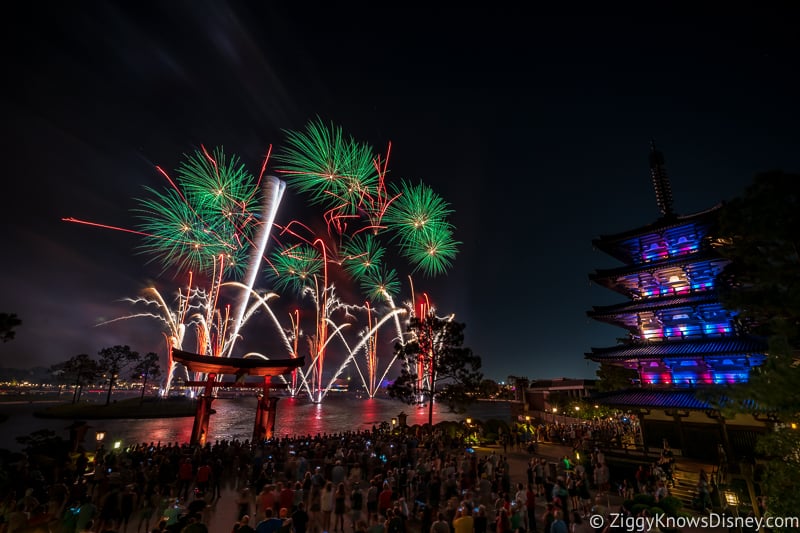 So know that we know what it is, just why exactly is Disney World using a theme park reservation system anyway?
In order to allow guests to keep a safe distance from each other, the Walt Disney World Theme Parks are running at limited capacity with much lower attendance than usual.
The number of guests in the parks each day needs to be limited. Keeping a low capacity will help protect the safety of both guests and Cast Members.
The Park Pass Reservation System does just that.
Since the parks are operating at a lower capacity, you run the risk of guests showing up and then being turned away at the gate if that park is already full for the day. The theme park reservation system eliminates that problem since everyone knows ahead of time if they can get into a certain park on a given day.
How Much Do Reservations Cost?
The good news is that Disney Park Reservations are FREE of charge. These park reservations do not replace your theme park admission but go along with it. You need to have a valid park ticket first, and then you can book a reservation in the parks.
New Disney Planning Priority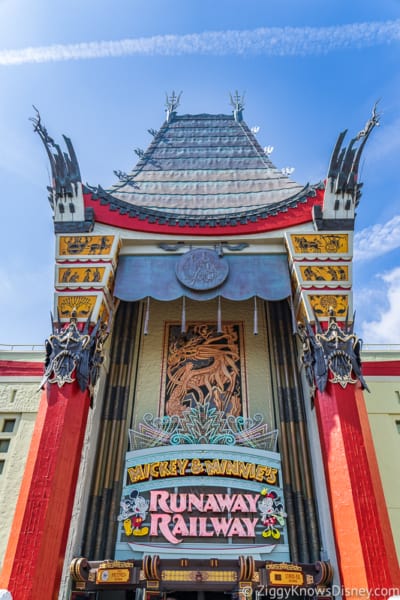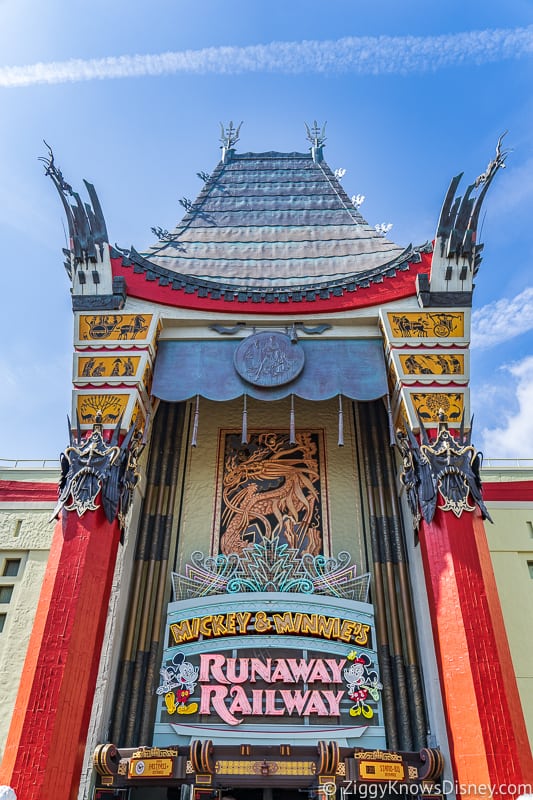 With the Park Pass System, your priority when booking your Disney vacation changes quite a bit from what you are used to. Normally when planning a trip you book your airfare first, followed by your hotel package and tickets.
With the Park Reservation System, park availability becomes the first priority when making the decision to go or not.
Here is the recommend order when planning your Disney World trip:
Check Availability for Reservations – If you plan on going to the theme parks you first need to make sure there is availability, otherwise, you'll have to choose another date.
Book Hotel Package + Tickets – Once you see park reservations are available, select your hotel package, including park tickets if you don't already have them.
Make Park Reservations – Once you have your hotel and tickets linked to your My Disney Experience account, make those park reservations ASAP!
Book Airfare – What was usually the first priority has now become the least important booking of a Disney World vacation.
Checking Park Availability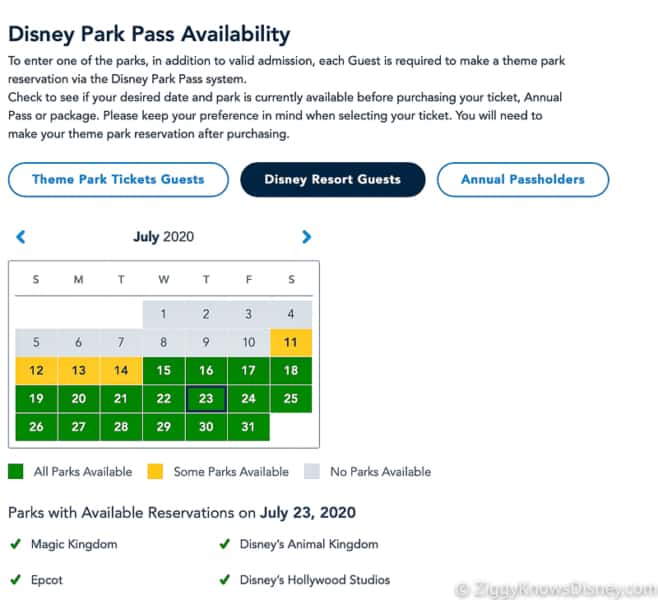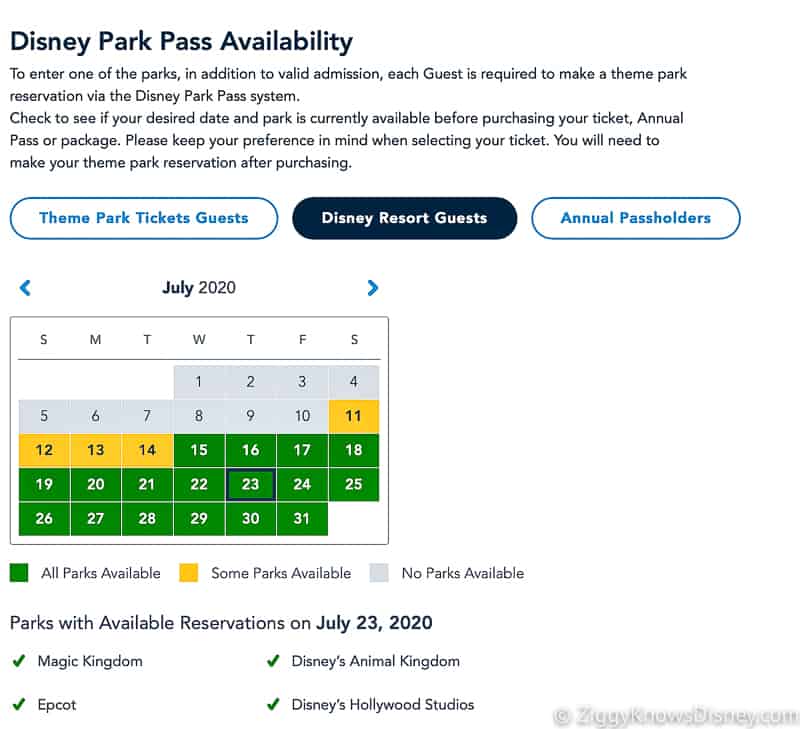 Before you can even think about making park pass reservations, or buying tickets, you need to first check the dates you want to go and see if there is availability in that park.
Log in to My Disney Experience on DisneyWorld.com prior to purchasing your tickets. There you'll have access to a calendar of available reservation dates for each theme park. Reservations are limited and availability can change up until the moment your reservation is confirmed.
Availability can be filtered by:
Theme Park Tickets Guests
Disney Resort Guests
Annual Passholders
Here is the link to the Disney Park Pass Check Availability Page.
Each of the three groups above have a DIFFERENT inventory of park passes and they are not part of one big pool of passes. That means if you check a specific day and there are no more passes left for Annual Passholders for example, there might still be some left for theme park tickets guests or for resort guests.
Make sure you're filtering by the right group otherwise you might not be getting an accurate reading of which parks are available. We've had multiple readers think the parks were all sold out when really they clicked the wrong group.
Here is an example of the same month of August, on the left it looks like a bunch of dates are already sold out.
In reality, there are a limited number of passes available, but only for Annual Passholders. Instead on the right side, you can see all 4 parks have availability still for resort guests.
What happens to the unused reservation inventory?
Since all three groups have a different ticket inventory, when you check a specific date some groups could be sold out of passes while others still have inventory left available to book. Right now as each date gets closer, Disney is park passes from groups with a lot of inventory left over to groups that are sold out.
Disney essentially combines inventory and make passes available to anyone. This has been done multiple times so far for Annual Passholders since they are the group selling out reservations the quickest. We'll have see how Disney continues to adjust in the future when more Resort guests start showing up.
The Calendar Sometimes Lies
I'm sure it wouldn't do that to you on purpose, but at times we've noticed that certain dates are unavailable on the calendar, but then when we actually go into the system and try to book a pass, there is availability left.
For that reason, if the park isn't available on the calendar, ALWAYS double-check by trying to book the date as you might get lucky.
This happens more often now that Park Hopping is back in Disney World. In fact, same-day park pass reservations can now be made, even at times when the reservation availability calendar says there are none available.
Make sure to read the Disney Park Pass System page on the Disney World website. Here you will find all the updates, availability, and any important information.
Who Can Make Reservations and When?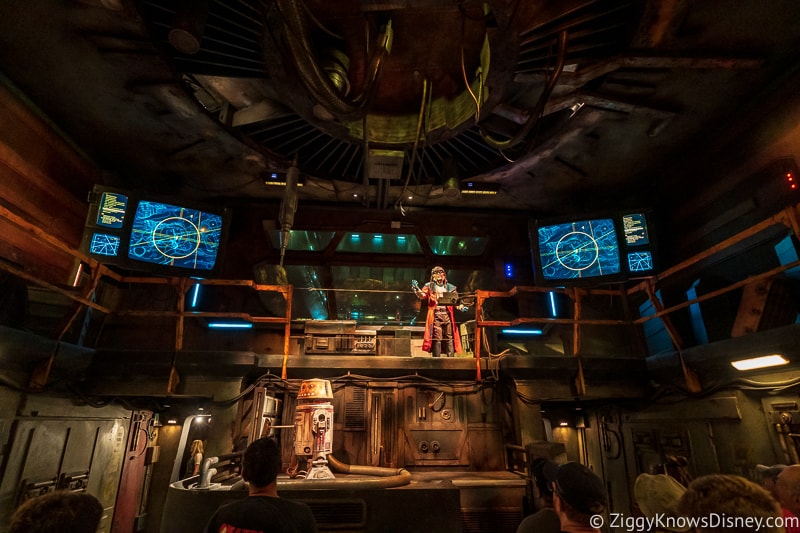 One of the most important details with the new reservation is who can make reservations. Not everyone who wants to go to the Disney World theme parks will be able to get a reservation, at least not right away.
Disney is separating guests into groups depending on if they are staying at a Disney World hotel and what kind of ticket they have. Each group will be given a specific date they start making park reservations.
Guests with existing Disney World hotel reservations, get priority over annual passholders and the regular public.
When Can I Make a Reservation?
All Walt Disney World Guests with a valid park admission can make a Park Pass reservation at this time.
Can I Make a Same-Day Reservation?
Yes. If there is availability, park pass reservations can be made on the same day you want to go to the park.
What if I Don't Have a Park Ticket Right Now?
That's ok. Park tickets are now on sale. Once you buy a ticket, you can then make your reservation.
Multi-Day Tickets
If you have a multi-day ticket, you will need a reservation for each day of your ticket.
How Far Out Can Park Reservations Be Booked?
Right now you can make a Disney park reservation for any date from Now to January 14, 2022. Of course, your park ticket dates must align with the dates you are trying to make a park reservation for.
What Ages Need a Park Pass Reservation?
All guests ages 3 years and up need a park reservation for entrance to the Disney World theme parks. Children 2 years old and young do not need a reservation.
2021 Disney World Resort Guests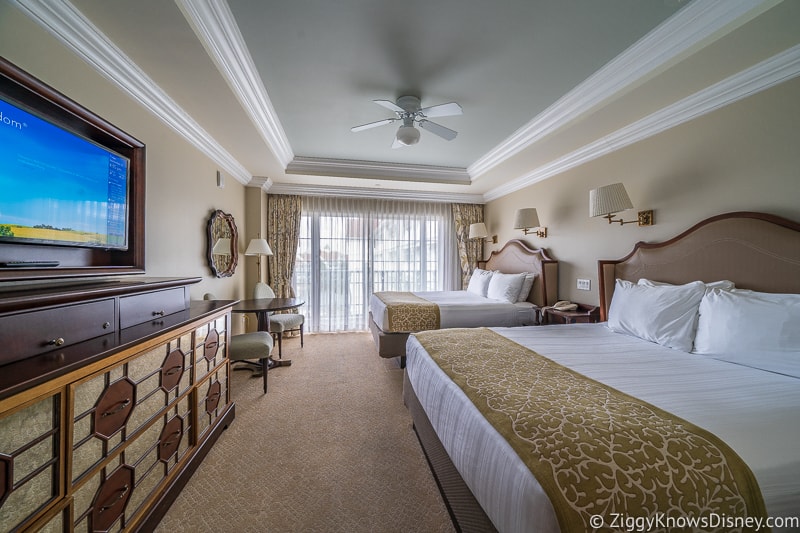 Who Counts as a "Disney World Resort Guest?"
Any guest staying in a Disney World-owned hotel including Disney World Hotels and DVC Resorts counts as a Disney World Resort guest and therefore can make park reservations.
REMEMBER: You need a valid theme park admission along with your resort reservation to make a park reservation. Make sure everything is linked properly to your My Disney Experience account.
What if I Am Staying at a Disney World Resort AND Have an Annual Pass?
That is perfectly ok. The important thing is that you have a valid theme park admission. If so, you will be able to make a park reservation.
Besides the Disney-owned hotels, there are some other hotels in the Disney World area that will have access to the park reservation system including the Disney Springs-area hotels.
The following Non-Disney hotels are participating in the Disney Park Pass system:
Disney World Swan and Dolphin Hotel
Four Seasons Resort Orlando at Walt Disney World
B Resort & Spa
Best Western
DoubleTree Suites
Hilton Buena Vista Palace
Hilton Lake Buena Vista
Holiday Inn
Wyndham Garden
If you have a reservation for any of those resorts AND a valid Disney theme park admission, you are eligible to make Park Pass reservations now.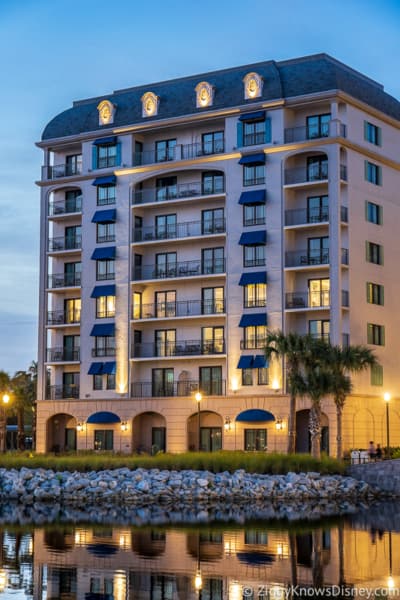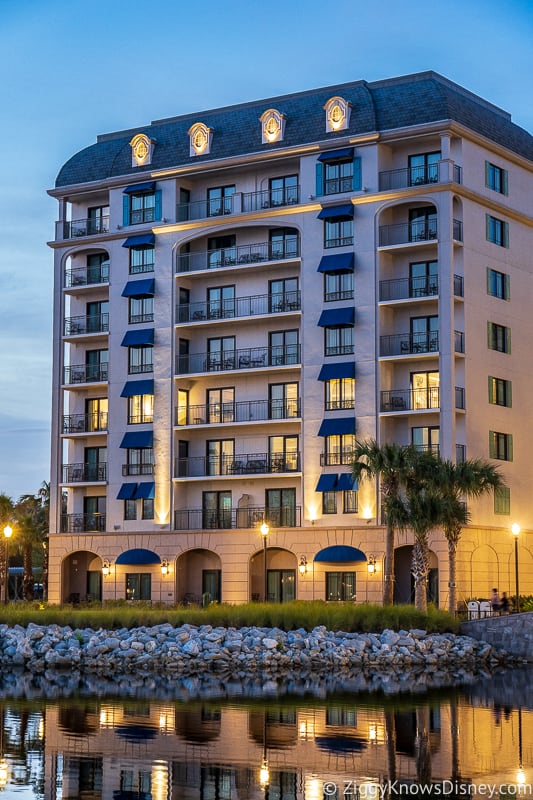 With the way Disney allocates park pass inventory, Disney is giving priority to 2021 Resort guests over any other type of ticket holder. They obviously want guests who are spending the extra money to stay at a WDW Resort Hotel to be able to get in the parks, so usually, you have a better chance in that case.
I Have a Hotel Room-Only Reservation for 2021
To make park reservations you need to upgrade to a vacation package with park tickets. Call the Disney Reservation Center or call your travel agent to upgrade. Once upgraded, make your park reservations ASAP.
Annual Passholders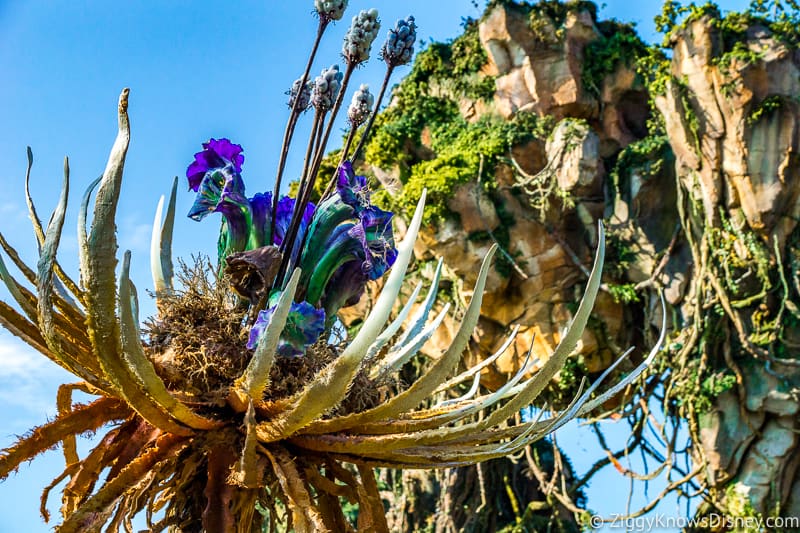 Disney World Annual Passholder can now start making Park Pass reservations, but since reservations are limited they are not guaranteed entrance to the parks.
While Disney allocates a certain amount of park passes for annual passholders, they are not the top priority on the list, unless you are also staying in a Disney World Resort hotel. For this reason, it can be very hard to get reservations on certain days.
Thankfully, Disney has slowly been releasing more park pass availability to annual passholders as a group when it's clear that the remaining inventory for the other groups isn't selling out.
General Public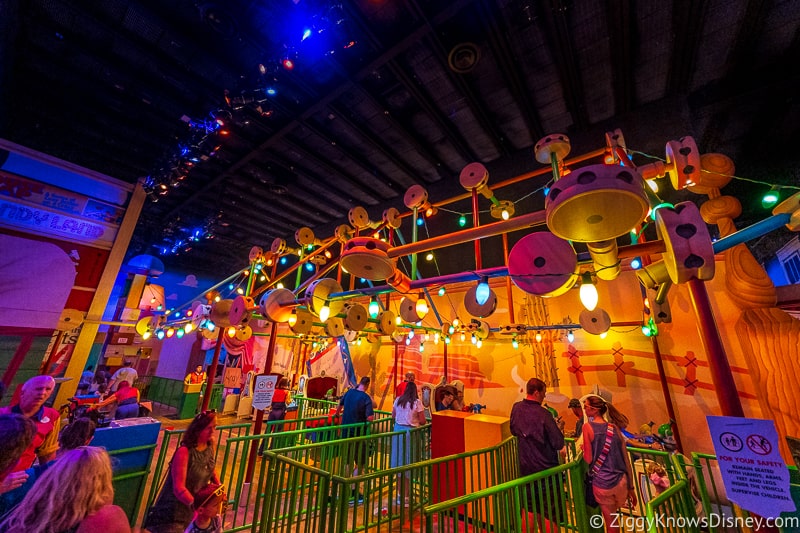 The last group of people that will need the park reservation system is the general public. This would include guests who want to come to Disney World for the day, or people staying off-site in a non-Disney hotel (that already have a valid theme park admission).
Regular guests with an existing theme park admission can book a park reservation starting June 28.
What If I Don't Currently Have Theme Park Admission?
As Disney promised, all of these groups will get a chance to make Park Pass reservations before Disney starts selling new tickets to the general public. If you are currently without theme park admission it is impossible to make a park pass reservation.
If you don't have theme park admission, 2021 hotel packages and ticket sales are now available.
What about More 2021 Hotel Packages or Tickets?
Disney has resumed sales of 2021 Disney World Hotel packages and park tickets. How many tickets they sell, however, depends on park capacity for the coming weeks and months.

It should start getting easier once Disney starts increasing the park capacity, but we don't know when that will be. We suggest you keep an eye on the reservation system and wait for instructions.
How to Make Disney World Park Reservations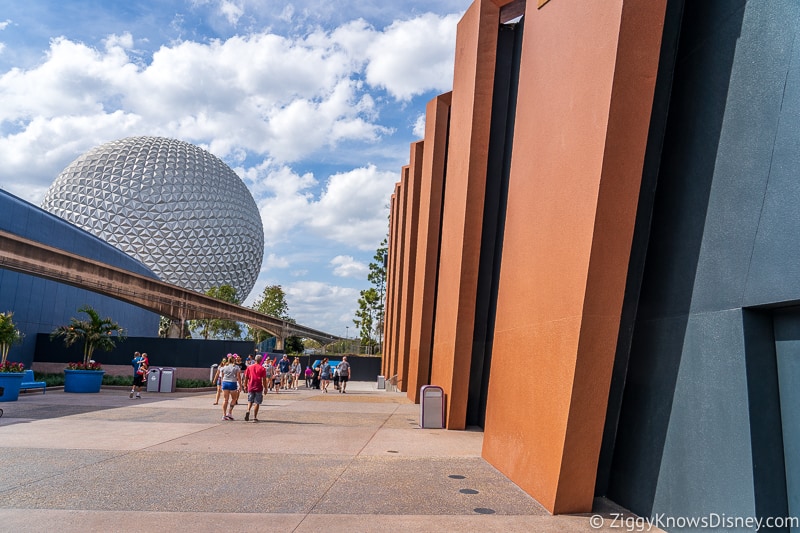 Now that you know the basic rules, it's time to make your park reservations!
What Do I Use?
At this time, Disney Park Reservations can ONLY be made Online on The Walt Disney World website. They CANNOT be made in the My Disney Experience app.
What Time?
Reservations are open for booking each day 24 hours per day, so you can make a reservation any time you like.
Step-by-Step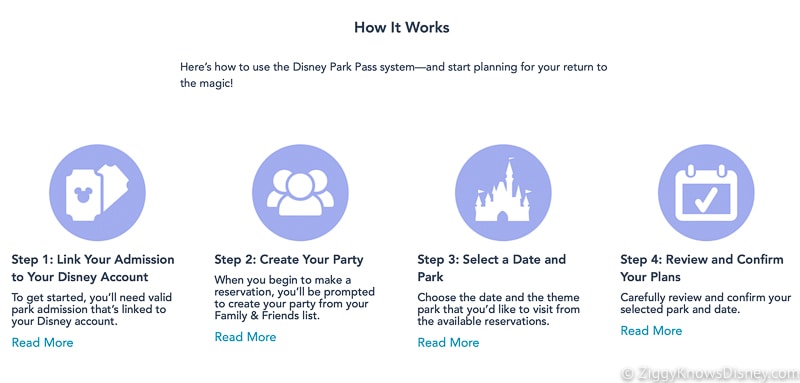 Make sure that BEFORE you get started making park pass reservations you:
Sign up for and set up a My Disney Experience account
Link your park admission to your account
Link any Disney World Resort reservations to your account.
IMPORTANT: If you don't have these set up first, you won't be able to make park reservations.
Once you are ready to make your Disney park reservations follow these simple steps:
Log in to the Disney World Website with your My Disney Experience account.
Select the "My Disney Experience" drop-down menu.
Click the "Disney Park Pass System" button.
Create your travel party from other friends and family on your list.
Select the date
Select the theme park
Select the arrival window
Review your Park Reservation details, agree to terms and conditions, and Confirm your selection.
Making Disney Park Pass Reservations Tutorial
Those are the simple steps to make reservations. The steps below go into a bit more detail:
Making Disney Park Pass Reservations – Step-by-Step Guide
Link Your Reservations

The very first step is to sign up for a My Disney Experience account online if you don't have one already. You can't do anything without that account as it holds all your reservation information.

Then make sure your park admission tickets are linked to all members of your party.

If you have a Disney World Resort reservation, make sure that it is linked to your accounts as well.

Log in to the Disney World Website with your My Disney Experience account.

The Park Pass System works on a computer web browser ONLY at this time and not the My Disney Experience app. Make sure you are online and logged in before making reservations.

Select the "My Disney Experience" drop-down menu.

Click the "Disney Park Pass System" button.

This brings you to the landing page with more information about the Park Pass system. Click the blue button on the right side "Make a Disney Park Pass Reservation." This brings you to a page where you can add all members of your party.

Click here for the shortcut there.

Create Your Party

You should see your friends and family listed here. Select all the members of your Park Pass Reservation party.

If you don't see someone, add them as a "Guest" for now.

You may need to make more than one reservation for your party depending on your admission types.

Select the Date

Once you've selected all the members of your party, select the date you want a reservation for.

Select the Theme Park

Choose between Disney's Magic Kingdom, EPCOT, Hollywood Studios or Animal Kingdom theme parks. Remember, you can only choose one park per day.


Select the Arrival Window

These are the park hours. There are no set arrival times and guests can arrive at the park at ANY TIME during the operating hours.

Review your Park Reservation Details, Agree to Terms and Conditions, and Confirm

Double-check to make sure your selection is correct. You then must agree to the terms and conditions in the liability waiver that explain the health risks of visiting Walt Disney World during this time.

If you accept the terms, click "Confirm" and you are finished.


Make More Reservations

If you have a multi-day ticket, you can make as many reservations for your stay as you have days on your ticket.

Read the "When You Arrive" section which will what you need to do when you arrive at the parks. Don't forget your MagicBand or your Key to the World card with your account info or your won't be getting into the park.

Once finished, just click "Make Another Park Pass" to repeat the same process until you make reservations for each day. Or click "View My Plans" to see which reservations you have already.