Sushi fans everywhere rejoice, there is a new restaurant coming to EPCOT that will be right at the top of your list of places to try later this summer. That's right, Shiki-Sai: Sushi Izakaya is coming to the Japan pavilion and you aren't going to want to miss it!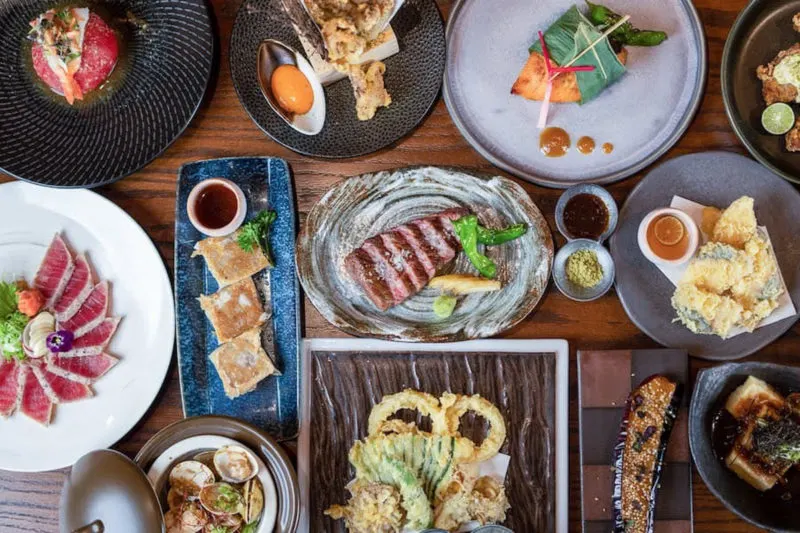 In this post, we are going to share with you everything we know about Shiki-Sai Sushi Izakaya, the new Japanese restaurant coming to EPCOT's Japan pavilion.
We'll share with you the opening date, the menu, how to make reservations, a full review once we eat there, and all the other details about the unique atmosphere, theming and decorations inside the restaurant.
The first thing to know about Shiki-Sai Sushi Izakaya is that it is replacing the long-time restaurant Tokyo Dining. We knew a few months back that Tokyo Dining was going through a refurbishment, and this is the first info about its replacement.
It will be located in the exact same location and Disney says that "this table-service restaurant will offer a festive dining experience in a sharable Izakaya-style for you to create memories and good times through flavors."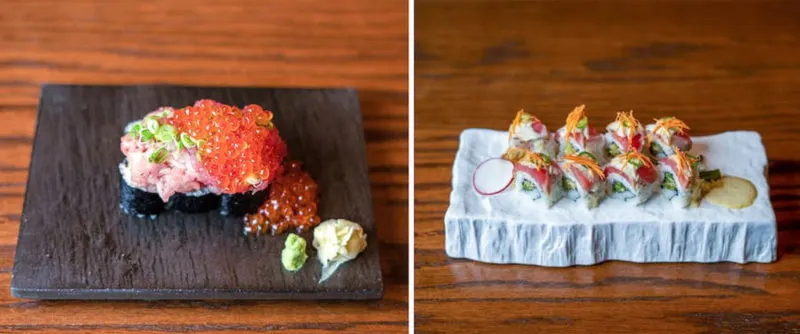 Shiki-Sai is located on the second floor of the Japan pavilion, and offers stunning views of EPCOT, the World Showcase Lagoon, and, of course, fireworks! Make sure to ask for a window seat!
"Here, you'll be able to experience the essence of Japan's seasonal festivals, where each month brings a new celebration to your table. From hanging tanzaku to celebrate Tanabata in July to savoring moon-viewing dumplings in September, a cultural representative from Japan will guide you through each unique festival experience, one bite at a time.
The atmosphere also embraces the festivals of Japan, with the atmosphere featuring beautiful, hand-painted artwork and lanterns highlighting some of the natural wonders that Japan offers as well.
This unique spot provides a can't-miss dining experience along with a magnificent trellis inspired by the roof of the Phoenix Hall in Kyoto that will mesmerize your eyes while the food captivates your taste buds."
Though the atmosphere sounds great, it's really the food we are interested in! Of course, you can understand right away from the name that this restaurant specializes in sushi, and you can even watch it being made in front of you by chefs at the sushi bar.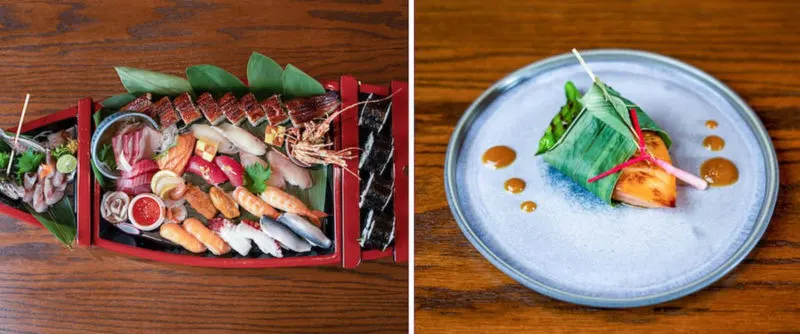 Some highlights from the sushi bar include the Kobore Sushi, Tokyo Negi Roll, Funamori, and The Monster Roll.
Kobore Sushi translates to "overflowing sushi" and this item is "overflowing" with flavors. It features negi toro and nakaochi tuna elegantly paired with salmon roe and green onion.
The Tokyo Negi Roll combines green onion tempura rolled with tuna tataki and topped with jalapeno aïoli, shredded carrot, and sliced jalapeno for a delightful roll that you simply need to try.
The Funamori features sashimi and sushi arranged on a boat-shaped platter. This iteration of Funamori is even served with the festive pomp and the boat procession of the famous Tenjin Matsuri!
Besides sushi, it offers teppan items and there will be an open and grill. It will offer feature items from the delicious world of Japanese Izakaya, a type of casual pub-style restaurant. The idea behind the Izakaya cuisine is for guests to share small plate, and that is exactly what they will do at Shiki-Sai Sushi Izakaya.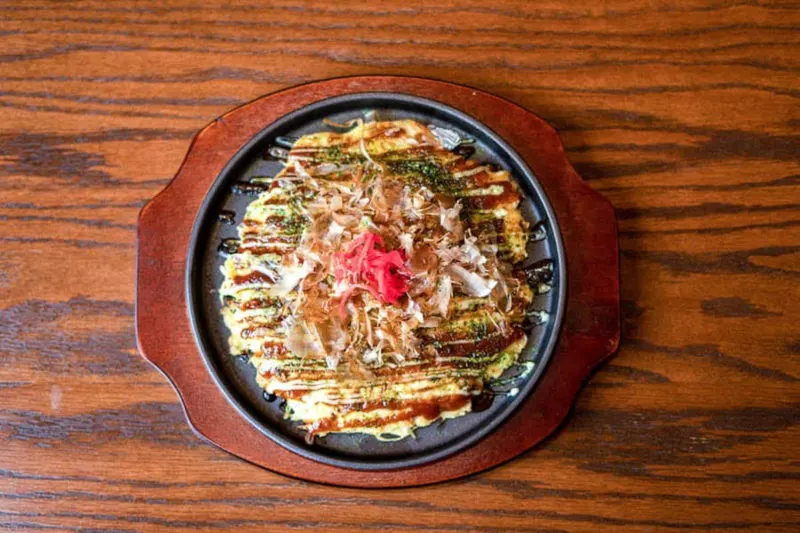 he menu at an Izakaya typically features a wide range of small dishes, and here is no different. From savory Karaage Chicken to succulent Salmon Misoyaki, even a refreshing Tomato Salad with Avocado, Izakaya cuisine is all about offering a variety of delicious small plates that can be indulged in a social and relaxed atmosphere.
Another highlight is the Okonomiyaki, a Japanese savory pancake made with a batter of flour, eggs, and water, and then filled with shredded cabbage and bacon, and topped with tangy okonomiyaki sauce, mayonnaise, aonori, bonito flakes, and pickled ginger.
We still don't have all the details yet such as the full menu or the prices, but it looks pretty upscale and we don't expect it to be cheap by any means. From the first photos, it looks a bit fancier than Tokyo Dining was, so we expect it to be slightly more expensive than that.
Don't worry, it's not going to be on the level of Takumi-Tei downstairs or anything like that, but expect lots of authentic and exclusive sushi and other Japanese dishes you won't find anywhere else in Disney World.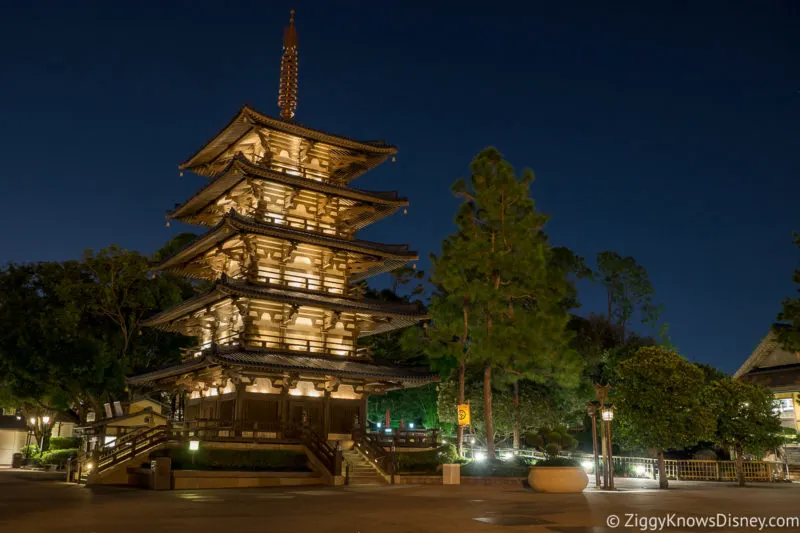 Whatever the case, it all looks delicious, and we can't wait to get in there and try everything!
We also now have an exact opening date and Disney has announced that Shiki-Sai: Sushi Izakaya will open on August 30, 2023, so we are not that far away from the opening. We also don't know when you will be able to make advance dining reservations to dine here, but they will be absolutely necessary for the first few months if you are interested in going.
It's certainly a welcome addition to the Japan pavilion and it has a chance to be one of our favorite restaurants in EPCOT when all is said and done.
Don't forget to sign up for our FREE Weekly E-Mail Newsletter. There we bring you the latest updates on this restaurant, and all the others around Walt Disney World, as well as our best Disney vacation planning tips. You can sign up here: Join our E-Mail Newsletter!
Stay tuned for more details about the Shiki-Sai: Sushi Izakaya restaurant soon right here, including menu info and photos, and reviews of all the food and drinks.

Your Thoughts
I want to know what you think about the Shiki-Sai: Sushi Izakaya restaurant coming to Walt Disney World…
Are you looking forward to this new restaurant?
Which food or drink items are you looking forward to trying the most?
Let us know in the comments section below!
If you enjoyed this article, as always I appreciate it if you'd share it with others via social media. I work hard at making this website into a useful resource for you and your family to plan your visit to the Disney Parks and I hope it can help you! Thanks 🙂
News Source: Disney Parks Blog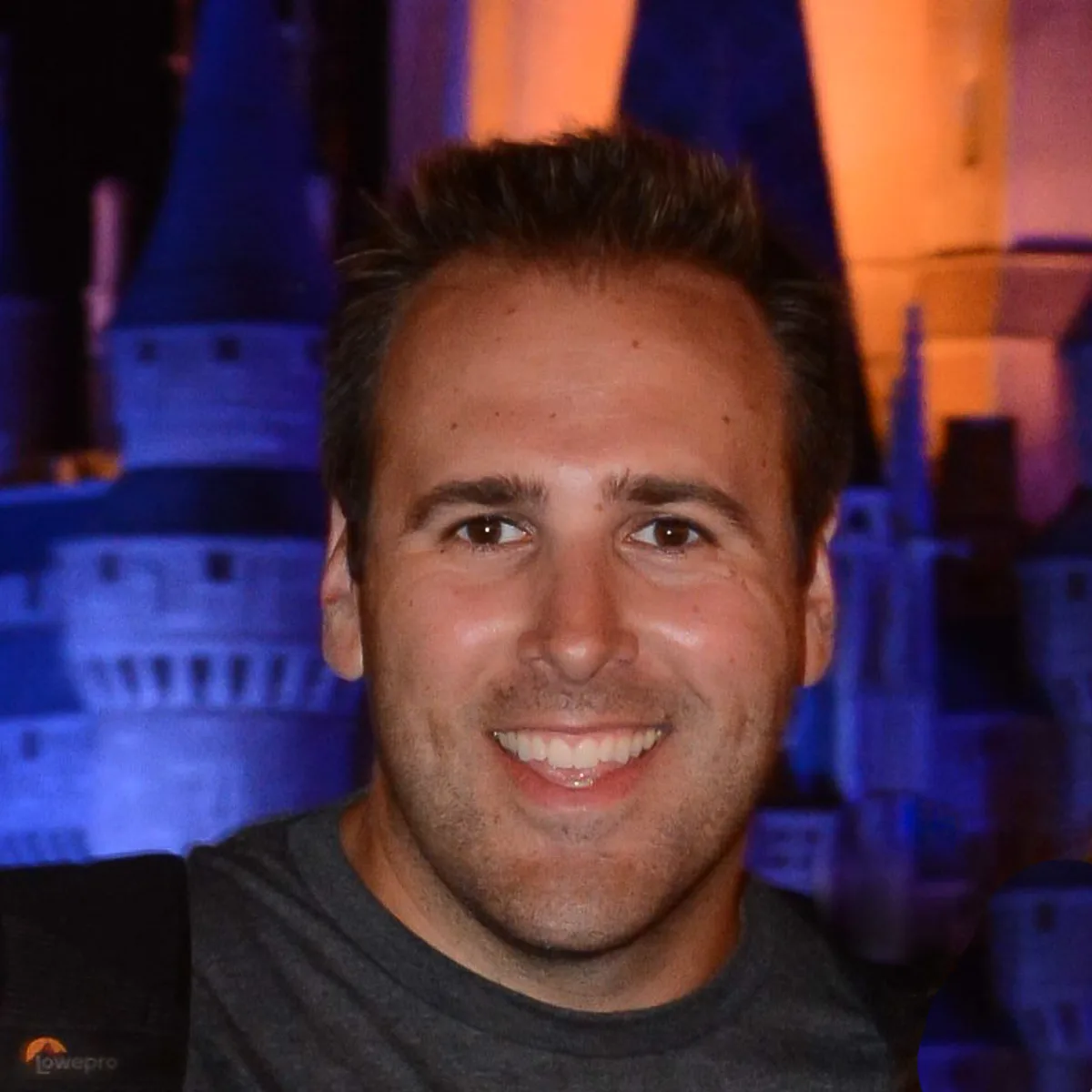 My name is Ziggy and I love Disney, everything Disney! I grew up on Disney and it has and continues to be a huge part of my life. I started young when my parents took me to Disney World when I was 18 months old. Little did they know that would be the first of an uncountable number of trips we would take. I have so many amazing memories going to Disney with my family and friends and it has been interwoven into my DNA.