Planning when to visit Walt Disney World is already a difficult decision, but with everything happening so far in 2020, it's proved to be a bigger challenge than usual. The question many people are wondering now is: "Should I visit Walt Disney World in 2020, or wait until 2021 and Disney World's 50th Anniversary?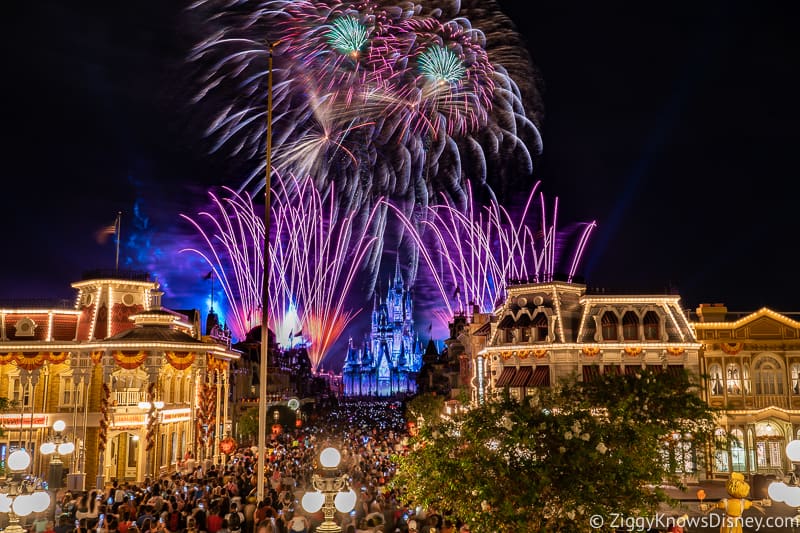 Picking the right year to visit got a lot harder to do since the Disney World closure during the Spring. Walt Disney World is open now, so in this post, we are going to help you make the best decision and figure out if you should go now in 2020 or 2021.
First, let me be upfront with you, there is no clear-cut answer to the question and a lot of it will depend on what you are looking for from your vacation. We'll talk about the positives and negatives of going in both 2020 and 2021 including the price, crowd levels and what's going on in the parks in those years.
Disney World's 50th anniversary should also have a big influence on your choice as you will have to figure out if you want to deal with the construction work leading up to the big event. Lastly, if you are waiting for a specific new attraction to open before going, that will weigh heavily in deciding.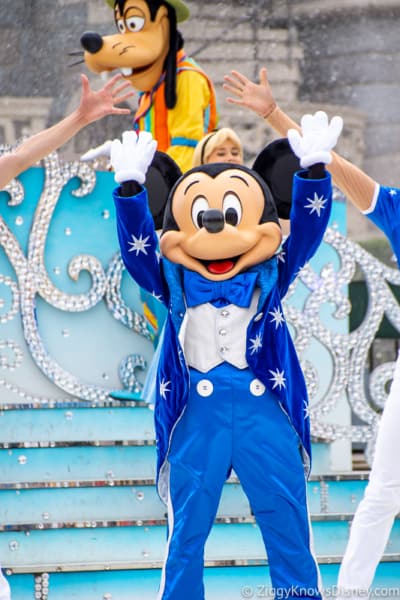 One resource that will be a tremendous help to you right away is our post on the New Disney World Rides & What's Coming in 2020-2022. That breaks down every new attraction in Disney World and everything on the immediate horizon that you might want to wait for. You can also read our Walt Disney World Construction Guide where we have the latest updates on all the construction projects going on around the property.
One thing that is a huge help in planning our trip is that Walt Disney World is now open once again.
It's a phased opening with all 4 theme parks now open, plus Disney Springs and a bunch of the resort hotels and restaurants. The rest of the resort will continue reopening slowly over the next year or so based on attendance levels and demand from guests.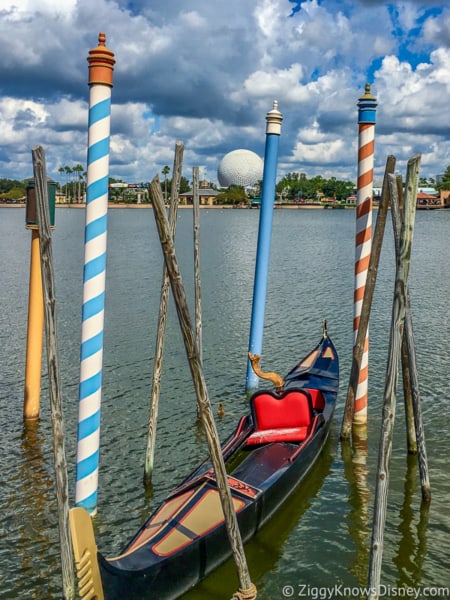 Before all this information we were just taking guesses, but at least now we have something more concrete to go on. Since the theme parks have been open since July, when we refer to going to Disney World in 2020 then in this post, we are talking about the back half of the year from July-December (assuming that remains possible).
We go much more in-depth on that in our master post on Walt Disney World Reopening – Complete Guide, as well as explain all the new changes coming to the parks for guest safety.
Ok, so let's get into some of the details of if it's better to visit Walt Disney World in 2020 or 2021.
Disney World Regulars vs First-Time Visitors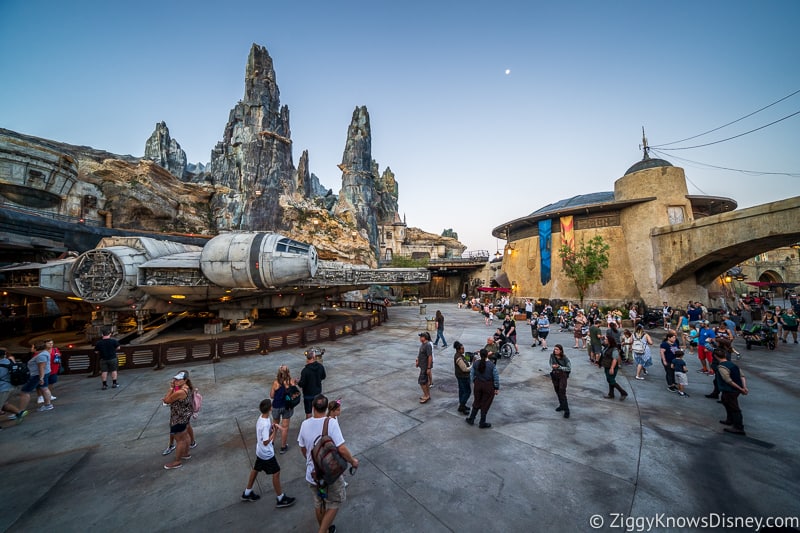 The first factor is what kind of a Disney World guest you are. Our advice is going to be very different depending on if you are crazy like us and have been to Disney World hundreds of times, or if it's your first time visiting.
First off, no matter who you are, you should be planning your trip around a combination of factors including crowds, weather, events, park hours and more. Our post on the When is the Best Time to visit Visit Disney World helps explain those things more and we rank each month from best to worst.
If you are planning your first visit to Disney World, there is no "perfect time" to go.
I get it. You want this to be the trip of a lifetime, something your kids will remember forever and so you keep putting things off in hopes of finding that perfect moment to go. I have news for you, it doesn't exist as far as the parks are concerned. Disney World is always in motion and whether or not you go in 2020, 2021 or even 2022, it will be different each time.
The risk you run is waiting so long that your kids grow up and then you miss those precious moments you could have had together. That's why we usually say to go as soon as possible.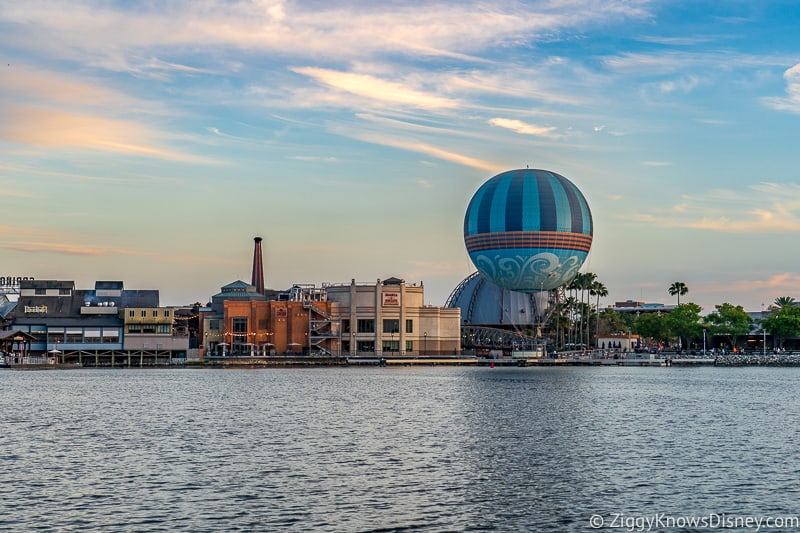 Even though there are plenty of new projects under construction to look forward to in 2021, there will be even more opening in 2022, and 2023, etc. You can't wait for "the next big thing" because it goes on forever and eventually, you just have to choose a time and go.
There are already a bunch of great new attractions that are open, and they are more than enough of a draw to make going in 2020 a valid idea. Just a few years ago, Disney started some of the biggest and most impressive expansion projects they've ever done with many new attractions now open (more on that in a minute).
My philosophy is to seize the moment. You don't know what tomorrow will bring, so why put it off if you have the time and money to go in the near future?
Normally, I would tell you "Who knows, maybe if you go in 2020, you'll have such a good time that you become Disney-addicted like us, and will end up going back again in 2021 or shortly thereafter."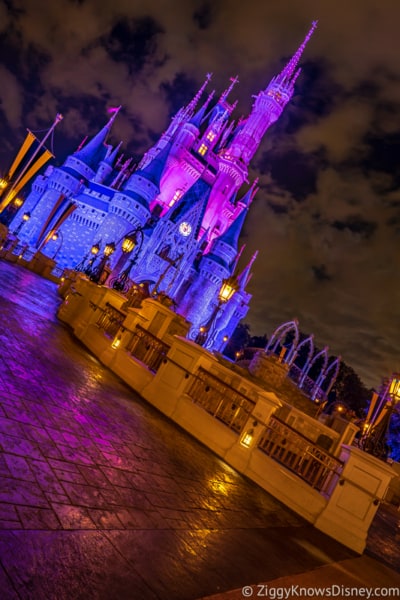 Some months ago, this was my advice. However, 2020 is NOT a normal year. Everything has changed since Disney World announced all the new safety measures and restrictions that are in place for guests from now until the foreseeable future.
If you are a first-time visitor to Disney World, you aren't going to get the real "Disney experience" in the next few months. There are just too many negatives that it would ruin your first impression of Disney World, and you might never go back as a result.
Going around the parks all day in a face mask in 90+ degree weather
A complicated reservation system
Reduced park capacity
Reduced park hours
Limited attractions and entertainment options (No fireworks show!)
No character meets
Right now, I just can't in good faith tell you to pay your hard-earned money on a trip that you won't ABSOLUTELY love, and that is worth the high prices.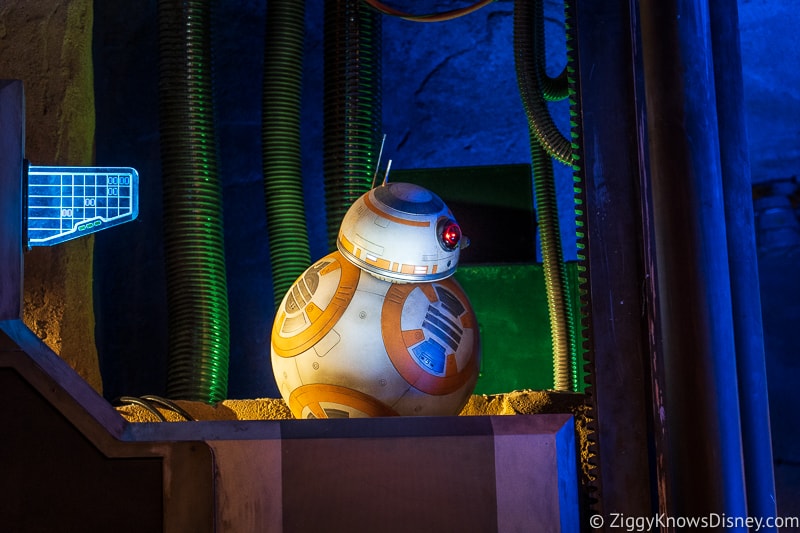 If on the other hand you are a Disney veteran and you have already been to the parks recently, you have more options.
On one hand, you might be about ready for a vacation after the events of the last few months, and going to your "happy place" could be just the medicine you need. I think it's important to realize though that it won't be exactly the way it usually is, and you'll need to have a bit more patience than usual.
On the other hand, you might want to hold out on going in 2020 and wait to go in 2021 instead. If you've already experienced these new lands and rides and you can't go in both years, we recommend you waiting for some of the other projects Disney is working on for 2021 and beyond.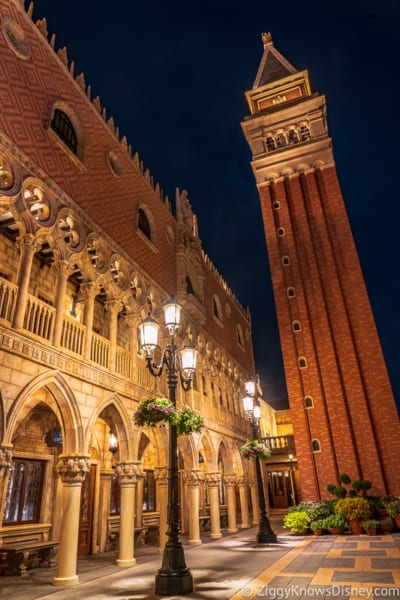 The new guidelines and changes Disney is implementing might be too much, and you don't want to deal with all that hassle right now. We don't blame you if that is the case and you should wait.
Then there is Walt Disney World's 50th Anniversary in 2021. Disney World is expecting millions of more visitors in 2021 because of the 50th Anniversary celebration, and if you are a long-time Disney park fan like us, you will probably appreciate what Disney is working on for the event and will put up with the record crowds.
A first-time guest won't have that same nostalgia and is probably better off going when it's less crowded and can enjoy the regular attractions more. We'll get into this more in a bit. Now let's take a closer look at what's going on 2020 and 2021 in Disney World and if those will be negatives or positives for you.
Going to Disney World in 2020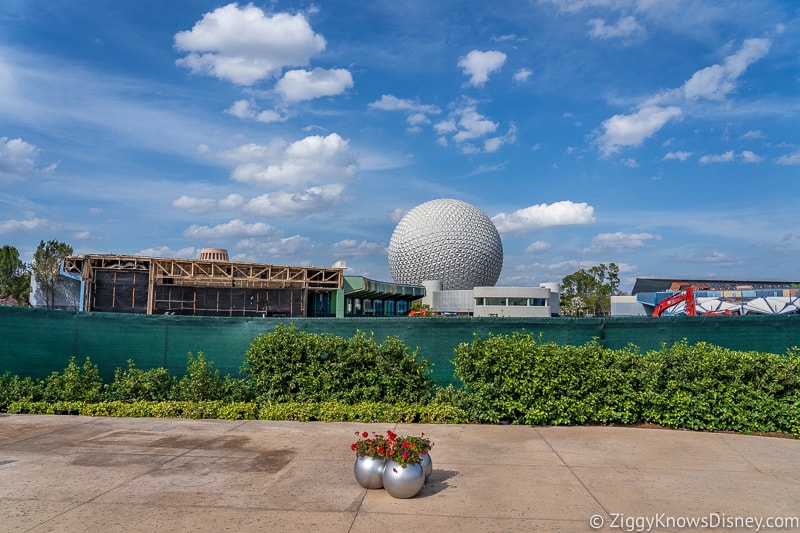 What is it be like to visit Disney World in 2020? First, the Disney World parks reopened from closure on July 11. Since everything has gone pretty well so far, we are under the assumption that the parks will remain open throughout 2020, although nothing is guaranteed.
Though our case has gotten significantly weaker since the beginning of the year, there are a few reasons to at least consider going to Disney World this year.
The first reason why we think it's a good idea to go in 2020 is all the new attractions that are already open. If you are a first-timer or haven't been in a few years, there is plenty to keep you occupied without having to wait for what still is under construction.
Pandora: The World of Avatar in Disney's Animal Kingdom is breathtaking and added two great new attractions to what is already my favorite park at the moment. If you haven't been on Flight of Passage yet, I have to ask what you are doing waiting!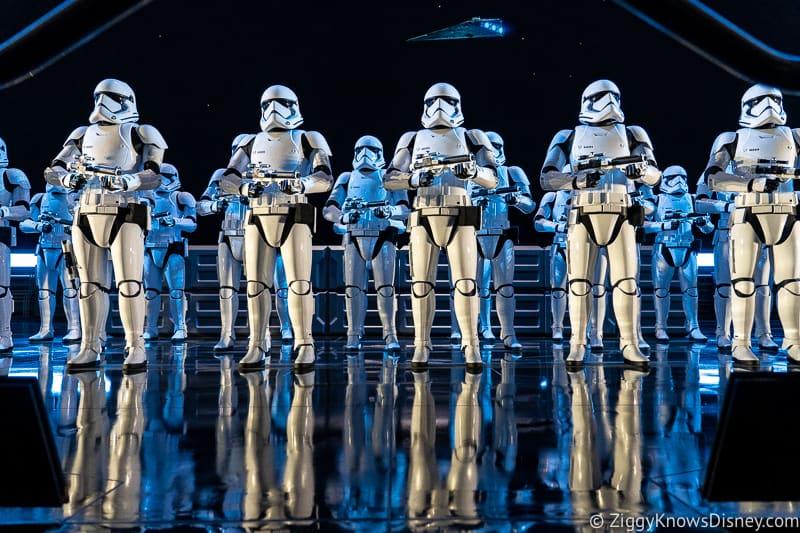 Then Disney opened Toy Story Land in Hollywood Studios, with two more new rides, including the second-most popular attraction in the park Slinky Dog Dash.
Finally, in 2019, Disney took things to a whole other level when they opened the first Star Wars-themed land "Star Wars: Galaxy's Edge." This was the most hyped new land in theme park history, and it's done pretty well to meet those astronomical expectations. Since it opened in December, Star Wars: Rise of the Resistance became a phenomenon and the most popular attraction on the planet.
Let's also not overlook Mickey and Minnie's Runaway Railway. In March 2020, Disney opened the first ride-through attraction for Mickey Mouse and we think it's yet another must-see attraction for the park.
The Disney Skyliner also opened in 2019 and has been a huge hit with guests and has become our favorite form of transportation in Disney World. All of these attractions are open and it means you'll have a blast visiting them.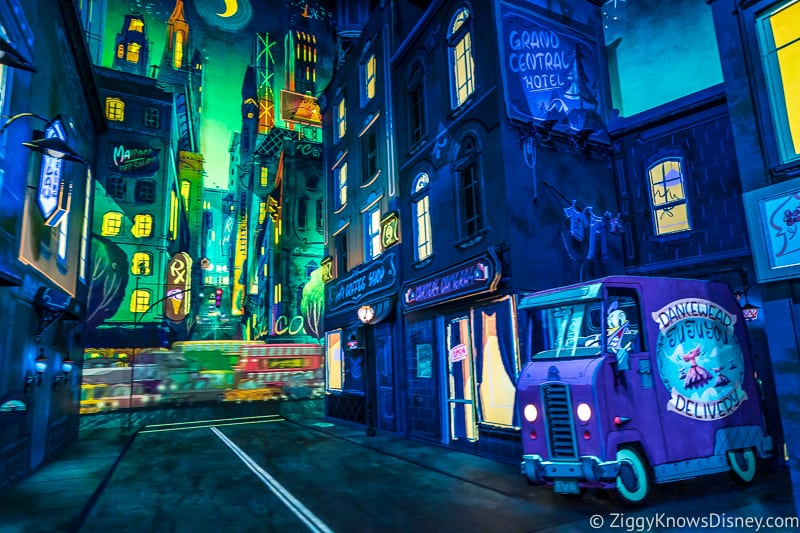 Price is another factor why we feel visiting Disney World in 2020 is a good idea. Simply put, the more you put off a Disney World vacation, the more you will end up paying. Disney has some of the most aggressive price increases of any vacation destination and it happens year over year, almost without letup.
Even if 2020 was a normal year, going to Disney World would be cheaper then than putting it off until 2021. With the percentage that tickets, hotels, and food all increase year over year, you would be saving hundreds of dollars (if not more) by going a year early.
Though Disney hasn't been as aggressive as we expected up to this point, 2020 is also likely to be much cheaper than in 2021 due to the higher number of vacation deals we are going to see in the final months of the year. Attendance has taken a nosedive in Q3, (and likely Q4 compared to 2019), and Disney will be forced to keep hotel prices at bay for a while, offering some good deals.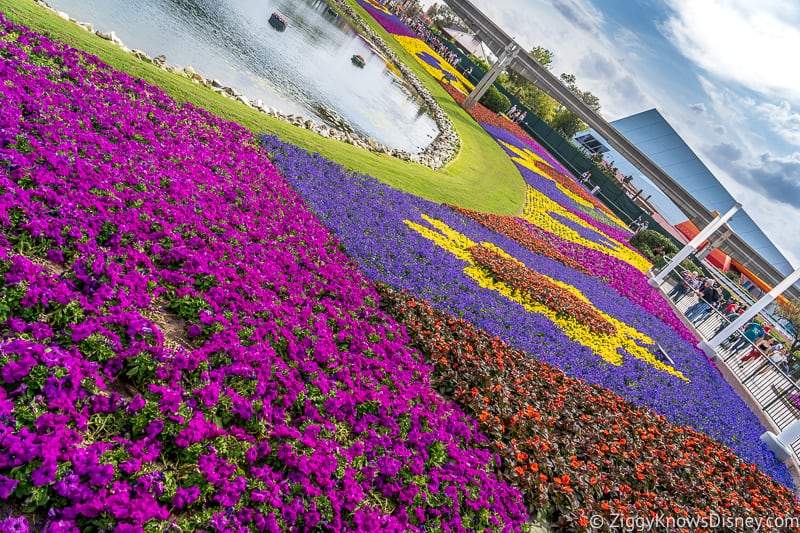 Disney is probably going to have the best offers you will see for a long time, so if you are concerned about saving money, we can think of no better time to go.
At this point it doesn't look like the Disney Free Dining offer is coming back at least until 2021, instead deep hotel room discounts is where the savings are most likely to come from.
We've already seen this in 2020 as Disney has come out with a Southern States offer and a separate one for Annual Passholder saving 30% and 40% on hotel rooms. It's possible we will see some more offers in 2020, and likely into 2021 too.
Having lower crowds in Disney World is another huge point in favor of going in 2020 over 2021. The economy is suffering at the moment, and with millions of people losing their jobs, the last thing they are thinking about is going to Disney World. Crowds have been at historic lows and this could be an opportunity for you to experience the parks with minimal crowds and potentially low wait times for all the attractions.
If you've been to the parks just before or just after a hurricane, you'll know those can be the absolute best days to go with many of the best rides having walk-on lines.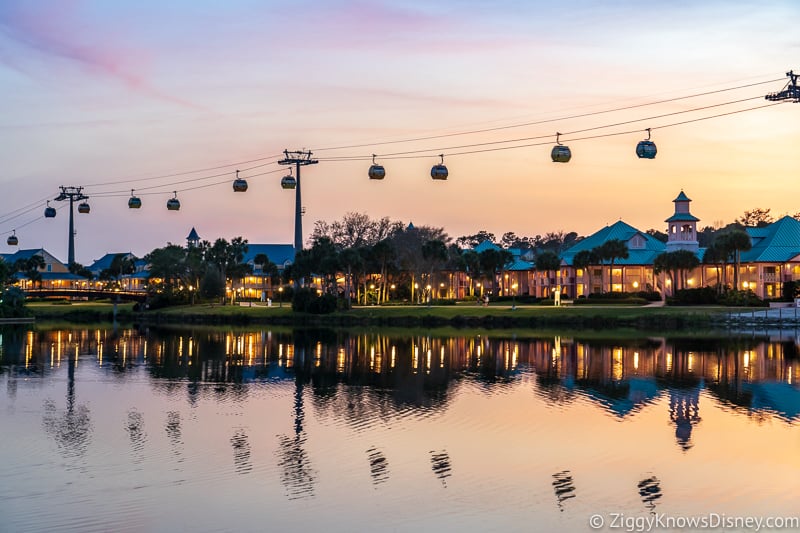 That being said, there are also some negatives about going in 2020. The first is the difficulty of planning in an uncertain time. Even though we know Disney World is open right now, we can't be 100% sure that it will stay open for the rest of the year. We hope it doesn't happen, but it's also possible a second wave hits in the Fall and the parks are forced to close again.
So if you are planning to go to Disney World in 2020, you need to be flexible and understand there is a little more risk in booking a trip. Monetarily the risk is low because if you book a trip and the parks end up being closed, Disney will reimburse you your money, so no worries there. You have to weigh whether the potential savings you could get is worth your time booking and potentially having to rebook.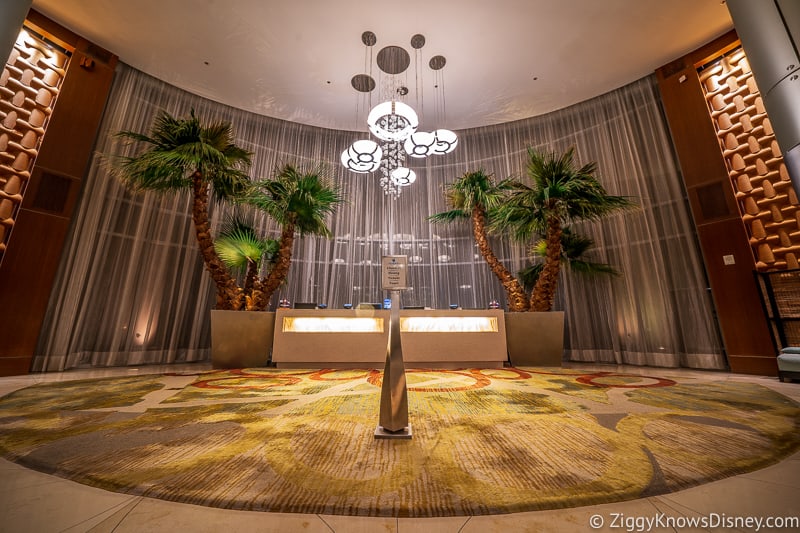 The policy changes in place for guest safety are also a big negative for many people. We know that you have to wear a face-covering in most areas of Disney World. Temperature screenings and distancing in ride queues are some other guidelines you'll have to follow while visiting.
Don't expect the parks to run exactly the way they always do in 2020. They are limiting the capacity for each park with many fewer guests allowed in each day. Contact with other guests and Cast Members is also limited and you need to keep further distances while waiting in line for attractions. Many of the entertainment options and a few of the attractions will remain closed in 2020, including the fireworks.
There are no character meets in Disney, though they have introduced the Character Cavalcades which are a nice substitute in the meantime.
Even though you are likely to find a good deal on a Disney World vacation during 2020, one thing to consider is the price/value ratio might not be its maximum. Prices might be lower, but you aren't getting as much for what you are spending with some limited entertainment options and park hours.
Even though we understand how everything works at the moment, things can change, and change quickly. If you want to know more about what the parks are like now, read our Disney World Reopening Guide.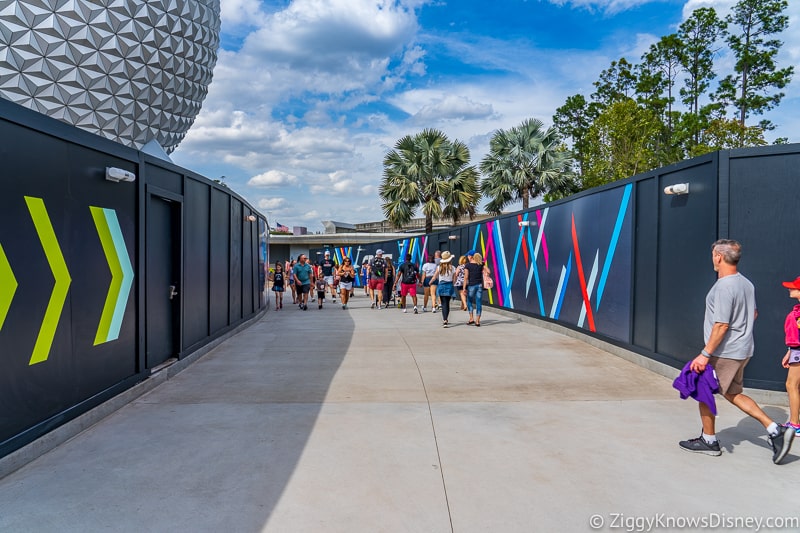 Another downer for 2020 is all the construction in Walt Disney World. It already was going to be bad for most of the year, but now some projects we through were going to be finished by the Spring or Summer now likely won't get built until the Fall, or even later. If you have seen photos of Epcot over the last few months, you'll have noticed Future World has turned into one big construction wall with the entire center blocked off.
Epcot is the middle of a complete transformation and that isn't going to end anytime soon and will continue through all of 2020 and 2021.
The France pavilion construction was supposed to be finished by the Summer but now it has been delayed until the Fall or Winter. That also means that if you were hoping to ride Remy's Ratatouille Adventure in 2020, that might not be possible now and it looks like we'll be waiting until 2021.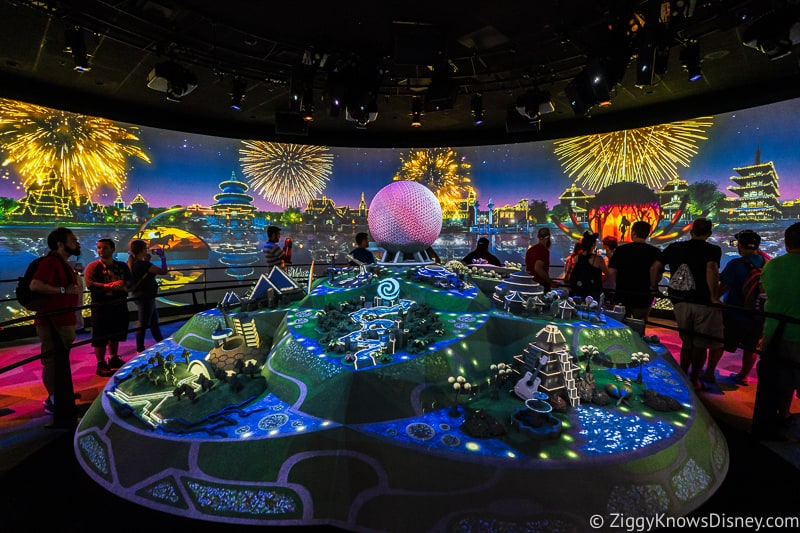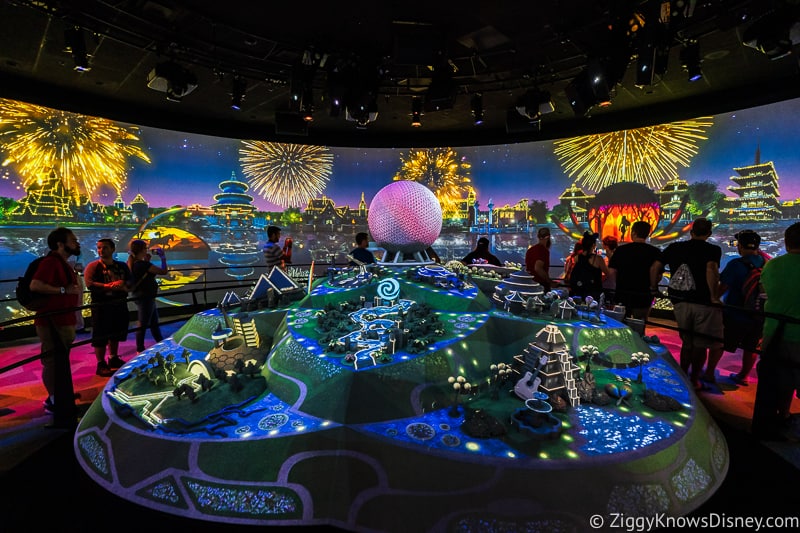 We also were supposed to be getting the new Epcot fireworks show, Disney Harmonious in 2020, but that will likely be delayed until the Fall or 2021. We also aren't getting the Spaceship Earth refurbishment like we originally thought, as that project has been put on hold.
Then there's the Space 220 restaurant that was supposed to open in the Spring. From what we understand they were close before the closure, but now everything is up in the air and who knows if we'll see it before 2021.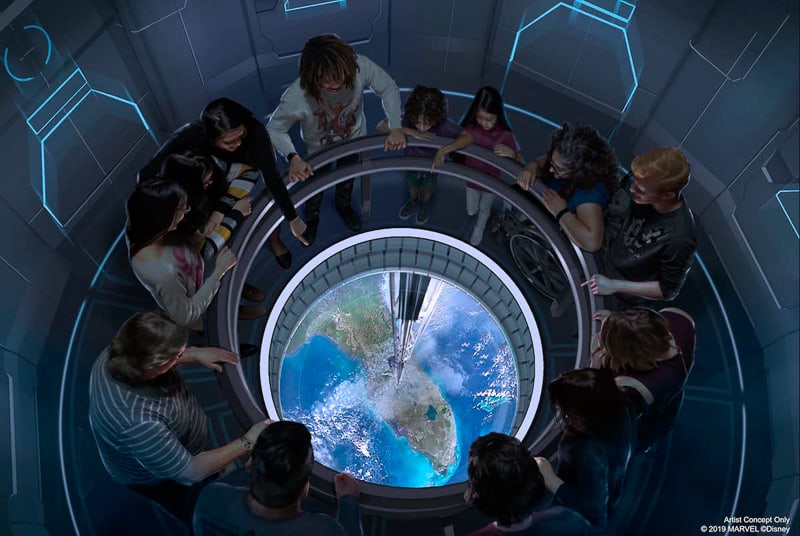 The Magic Kingdom doesn't have a ton of big projects going on at the moment, but they had just started a refurbishment on Cinderella Castle to get it ready for the 50th anniversary. That is now finished and the castle is looking stupendous with its new vibrant colors.
With all of these changes, we still think 2020 is only a good year for someone who has visited many times already, not a first-timer.
If that is you, the best time to go will be in early December 2020. This should be a good time because it's before the Christmas crowds start coming in, and when we anticipate there being some good deals on vacation packages.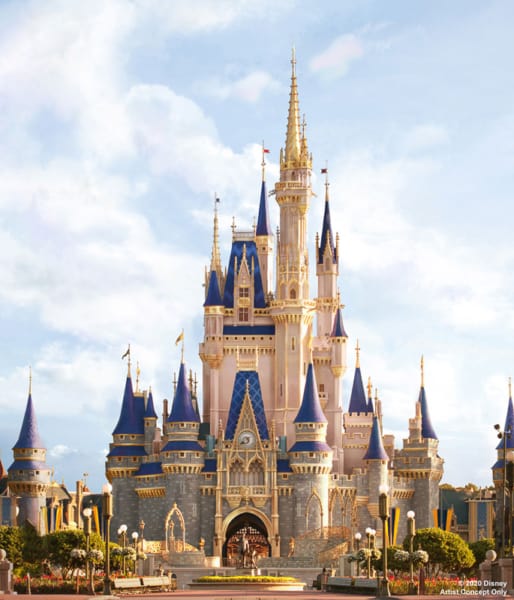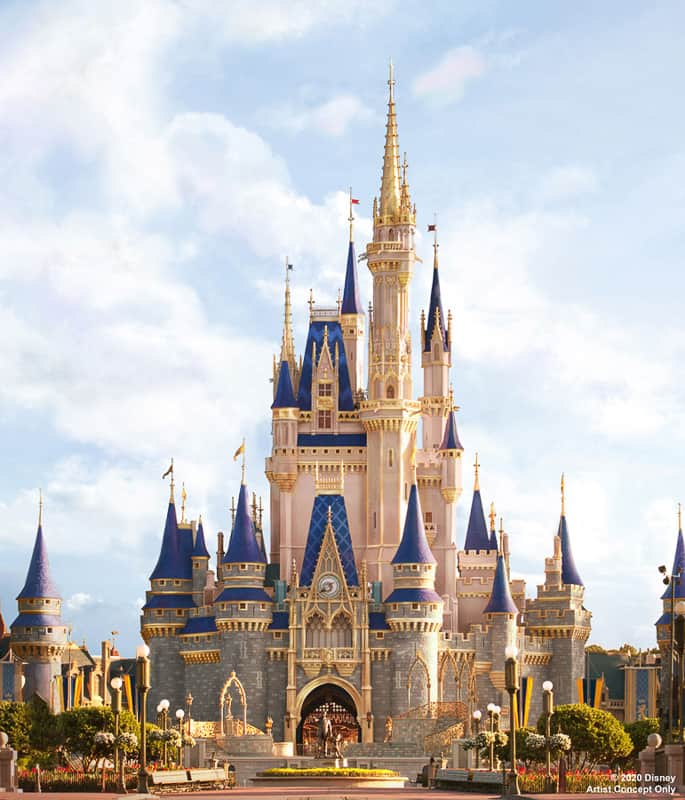 If you are interested in experiencing the new attractions we've already mentioned, hopefully, most of those will also be ready by December. Maybe some of the new safety policies Disney put in place might be relaxed some by that time, and most of the entertainment options opened back up.
If you can't go in December, Early November could also be an attractive alternative. This is a good alternative because the crowds are bound to be extremely low, meaning more space in the parks. Just be prepared for a totally different experience, and things could still be a little shakey operationally at that time.
And if for some reason Disney World has to close again, you will get reimbursed otherwise so no need to fret.
Sign Up For Our Newsletter Today!
Going to Dinsey World in 2021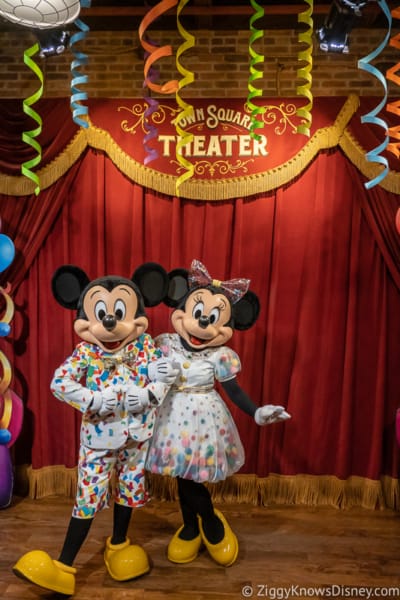 Overall, there are more reasons why it's better to wait and go to Disney World in 2021. The main reason is to celebrate Disney World's 50th Anniversary celebration. This is going to be the biggest party the theme parks have ever seen and it will be the biggest extravaganza Disney has ever put on.
In order to get ready for Walt Disney World's golden anniversary, a lot of work needs to get done around the parks still. Besides the new attractions and hotels Disney is building, we also expect there to be lots of minor improvements in the parks and Disney World will be as beautiful as you've ever seen it.
The Disney World closure has messed up the timelines a bit, and a lot of this work would have been done in 2020. Now we anticipate these improvements will get pushed to 2021 in preparation for the festivities.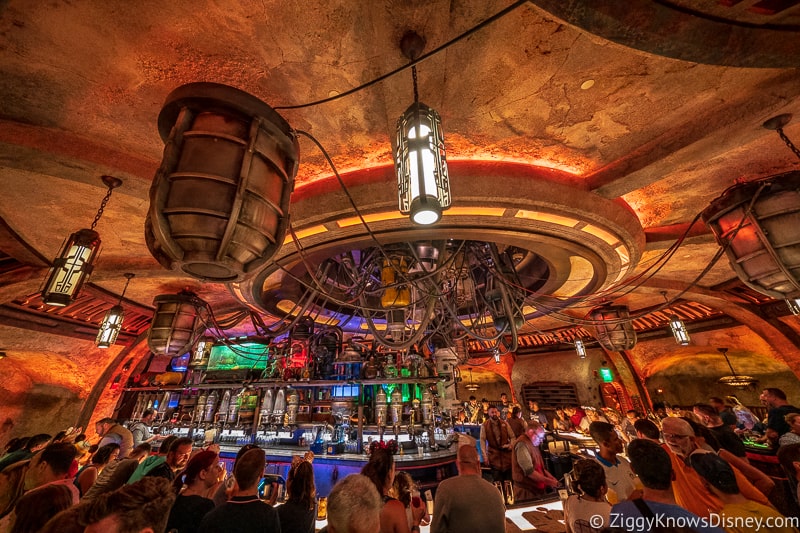 Walt Disney World opened on October 1, 1971, which means it is celebrating its 50th Anniversary on October 1, 2021. Even though we know the anniversary date, we don't yet know when the celebration festivities are going to start.
Before the Disney World closure, we thought that the 50th Anniversary celebration would begin in Summer 2021 and last through almost all 2022. Whenever Disney does a big anniversary, the celebration usually lasts longer than 12 months, even up to 18 months in some cases. There is nothing bigger than Walt Disney World's 50th, so we were expecting a full 18 months in this case too.
That time table, however, looks like it's now changed. With construction delayed for all the upcoming attractions, Disney might not be able to get those attractions ready in time for Summer 2021, which means the festivities might get pushed back. Disney isn't going to want to launch their biggest party ever if all the special improvements are finished, and at least the majority of the attractions that were supposed to open in 2021.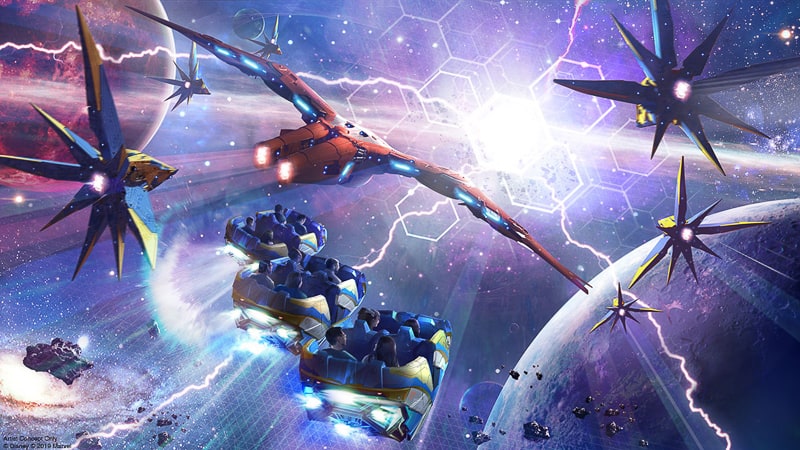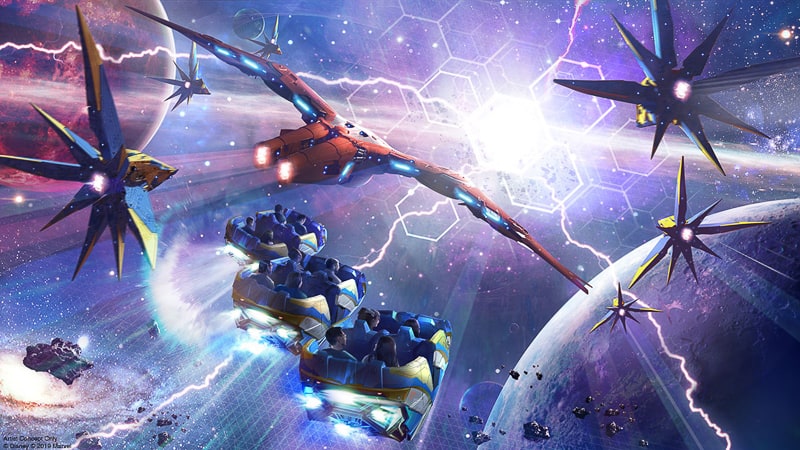 Disney isn't going to start the party for example with the TRON Lightcycle Run roller coaster not finished, the only big addition to the Magic Kingdom. They also won't want to start without Guardians of the Galaxy: Cosmic Rewind in Epcot, though they could get away with having that open in the Fall if absolutely necessary.
Now I think we will see a later start to the 50th anniversary, with festivities beginning in September 2021, one month before the official date. It will probably end up only being a 14-month celebration, lasting throughout all 2021.
All these new attractions, would normally bring huge crowds to the parks to begin with, then when you take into consideration it will be Disney's World 50th on top of that, we should be looking at almost "normal-level" crowds for a while.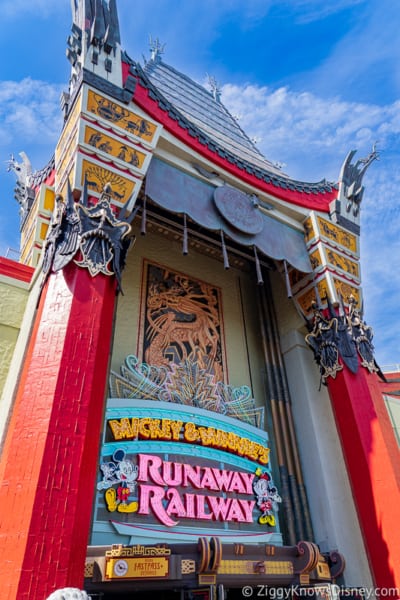 A lot of this is going to depend on how the economy recovers. If we move into a long recession, that could put a damper on Disney's expectation for 2021. People that don't have jobs can't go to Disney World obviously. If the economy recovers, or at least is heading in the right direction in the back half of 2020, we should start to see crowd levels start to come back in 2021.
We think that so many people are going to wait now and not go in 2020 and then choose 2021 instead, so between this and everything new, we should still see huge attendance numbers in late 2021 and into 2022.
As far as we know, the Star Wars: Galactic Starcruiser Hotel is still on pace to open in 2021 as far as construction is concerned, but will there be a market for it? This will be interesting to watch as we don't know if many people will want to pay for a "high-end" hotel experience like this, at least not immediately. Our guess is this won't open until 2022.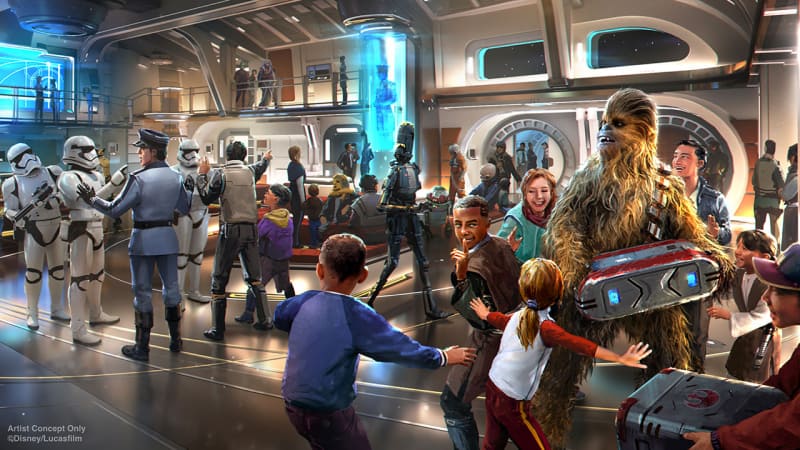 So what does this all mean for you? If the new TRON or Guardians rides are a top priority for you, going in 2021 is an option, but you're going to half to wait until the Fall to make sure they are open. The worst thing would be to book your vacation and then find out they are opening up the following month.
Just like in 2020, we think the best time to visit will be once again after Thanksgiving into the first couple of weeks in December. You will get there before the biggest crowd surge of the year, and by then all major projects for 2021 will be completed.
I know it's technically cheating, but if you can wait just another month or so, January 2022 will be even better as the crowds will be even lower then. Once the 50th celebration gets started, the parks are going to be packed through 2022, but at least it will be the least bad time to go. If you are a first-timer and can't go in 2020, then this will be your best choice.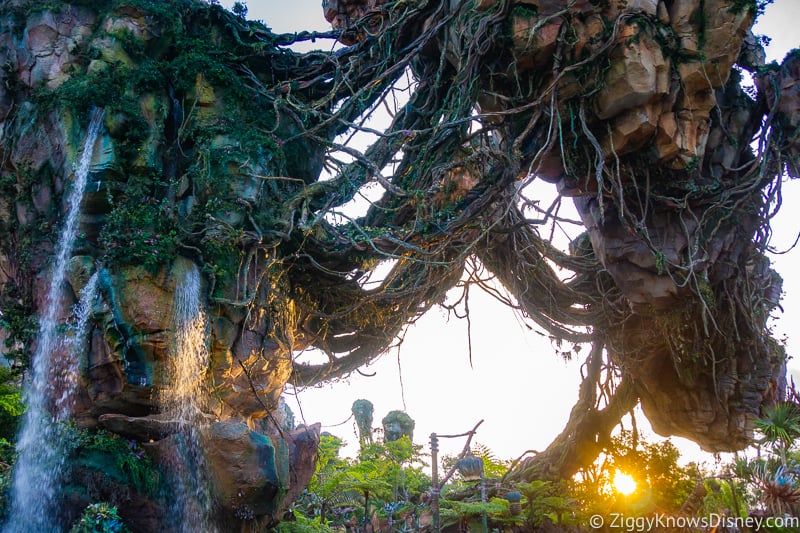 Another thing to keep in mind are the potential for big price increases in 2021-2022. Again, this is dependant on the economy and just how high attendance is looking, but once the 50th celebration is underway, Disney will surely get back to hefty price increases. So though more things will be open in 2021 than 2020, you will have to pay for them.
One of the positive changes, however, might be looser safety guidelines. Hopefully at some point in 2021, we won't have to wear face masks at Disney World, and some of the other distancing restrictions will be a thing of the past. If you are waiting to go for this reason, then 2021 is definitely better than in 2020.
Summary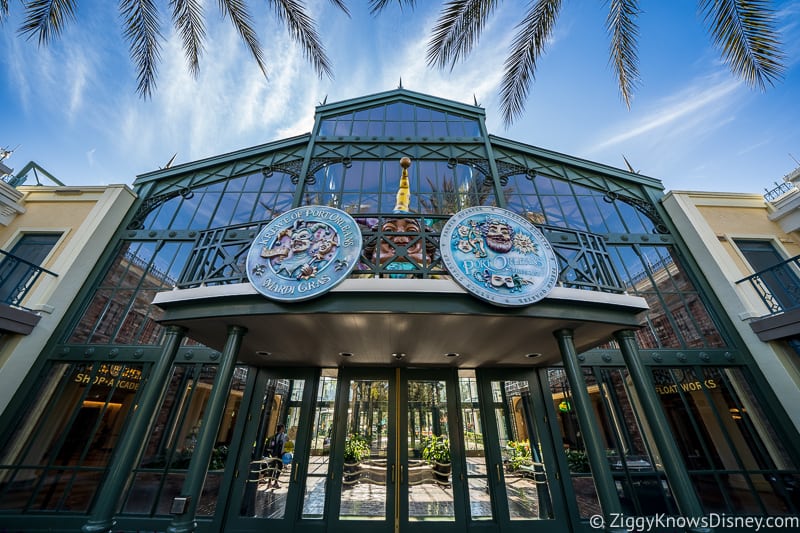 I know you were hoping for a clear-cut answer to the question, but when comparing Disney World in 2020 vs. 2021, there are just so many factors to consider and it depends on your budget, crowd tolerance and how important the 50th anniversary and the new attractions in 2021 are to you.
In general, due to the particular circumstances facing the world in this moment, we think 2021 is the better choice. It could depend slightly on your situation though.
If you are a first-timer, we think late 2021 is a perfect time to go to Disney World. After Thanksgiving into the first couple of weeks of December are your best times.
If you are a Disney-vet who needs to be there for the 50th anniversary, going to Disney World in Late 2021, after Thanksgiving and the first couple weeks of December is best. If not, September 2021, when the festivities are likely to kick off. Late 2020 might also be an option for you if you need your Disney-fix.
If really want to wait for the TRON and Guardians coasters, skip 2020 and 2021 altogether and go January 2022 when everything is sure to be open.
If you are waiting for the safety guidelines to end, that is a bit more unpredictable. 2020 is out of the question, and we'd wait until mid to late 2021 to be on the safer side.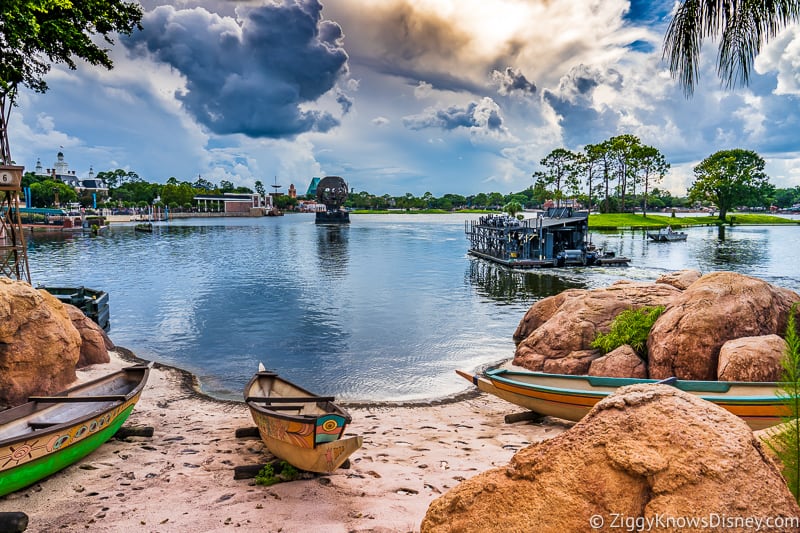 Lastly, once you figure out which year you want to go, you should read our Disney World Crowd Calendar to find out when the most and least crowded times of the year are. That will save you both time and money.
I hope that helps you decide which year is better for your Disney World vacation. Even though we have had a slight set back this year, we are still more excited than ever for all the additions coming to Walt Disney World in the next few years and think there is no wrong time to check them out. We'll see you in the parks!
Your Thoughts
I want to know if you think it's better to go to Disney World in 2020 or 2021…
Are you going to Disney World in 2020 or 2021?
What plays the biggest role in deciding for you?
Let us know in the comments section below!
If you enjoyed this article, as always I appreciate it if you'd share it with others via social media. I work hard at making this website into a useful resource for you and your family to plan your visit to the Disney Parks and I hope it can help you! Thanks 🙂