Planning a vacation is difficult enough as it is, and perhaps you are wondering "When is the best time to visit Disney World?" To figure out when you should go to WDW there are many factors you need to take into consideration and in this guide, we'll explain when the best time to go to Disney World is in 2020 & 2021 including the best and worst months ranked.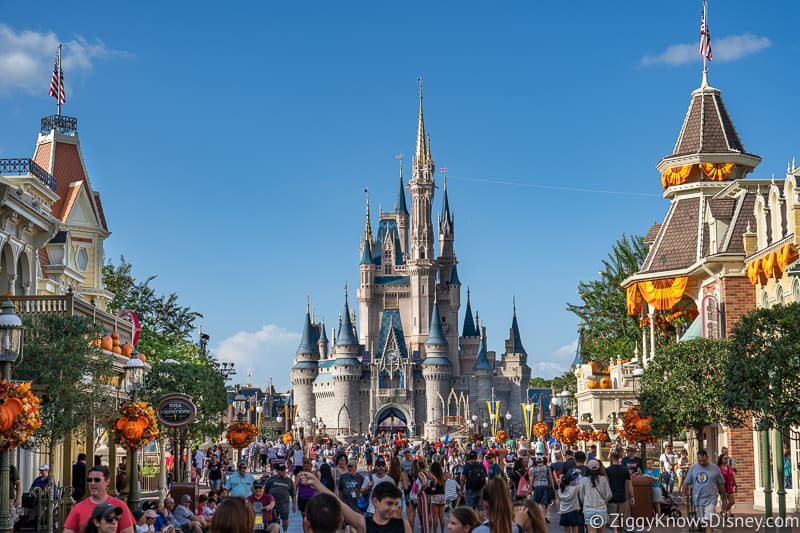 Even though there is never really a bad time to go to Disney World, picking the right time can make the experience all the more magical. We've visited in every season of the year for as long as we can remember and though we always have fun, there are definitely certain times of the year when Disney World is better.
Most people say that the best times to go to Disney World are when the crowds are lowest. While that is a big factor, there are so many more things to consider besides that. We think a Disney World Crowd Calendar is very important, but it's only the first step in deciding when to go.
What is the best time in Disney World for the weather, the cheapest time, the best events, etc? What about the park hours, special events and festivals? A combination of all of these things should weigh heavily on deciding the best time of the year to visit and not just when the crowds are the busiest.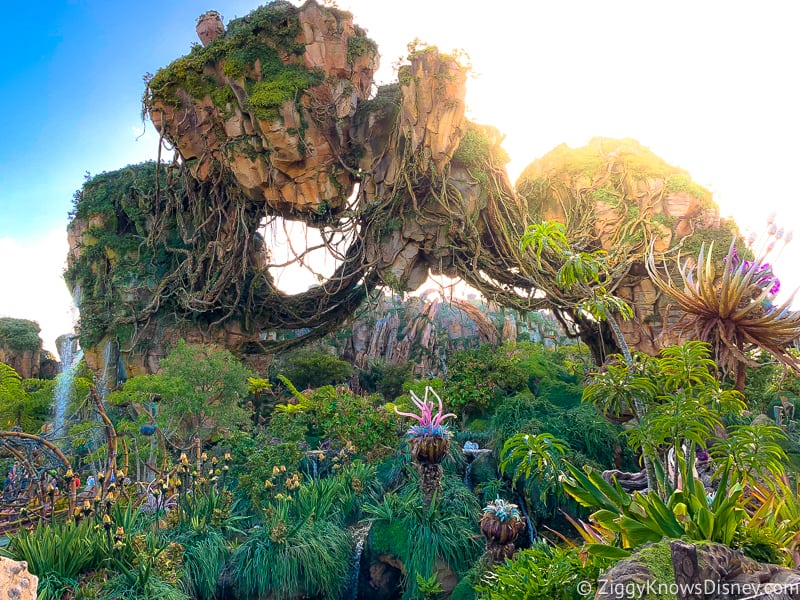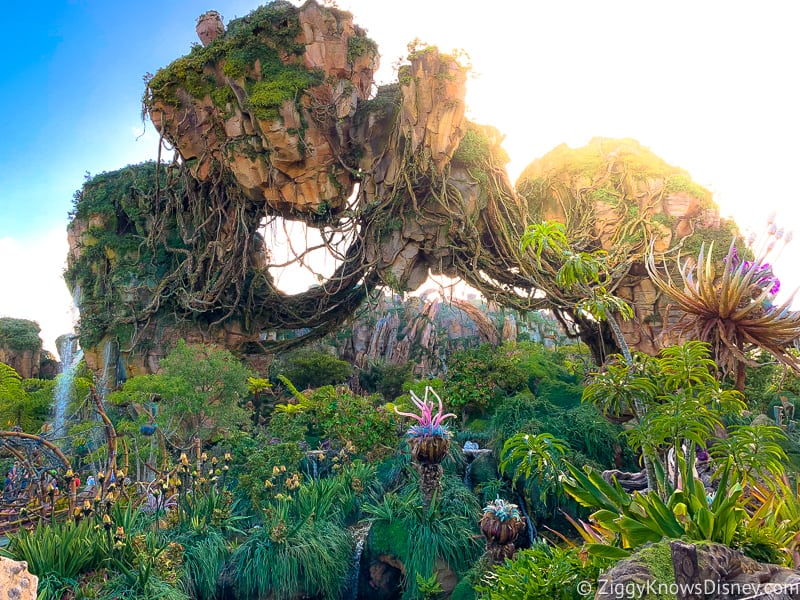 In this post, we'll talk about the best times to go to Disney World in 2020 & 2021, though the majority of the information can be applied to planning your Disney trip in most years. We rank each month from best to worst and break down some of our favorite weeks and days, and which ones to avoid.
If you are undecided about which year to visit Disney World, we wrote a post explaining if you should visit Disney World in 2020 vs 2021 and all the pros and cons of each year.
Also, don't forget to sign up for our FREE Weekly E-Mail Newsletter. There we bring you the latest Disney vacation planning tips and news so you'll know the best and worst times to go to Disney World. You can sign up here: Join our E-Mail Newsletter
Before we get started, we want to tell you there isn't one best time to visit Disney World for everyone. People will have different opinions with certain things being more important than others. We want you to look at all the factors and make the decision that is going to best fit your needs and then choose when to go. Let's dive in!
Update After Disney World Closure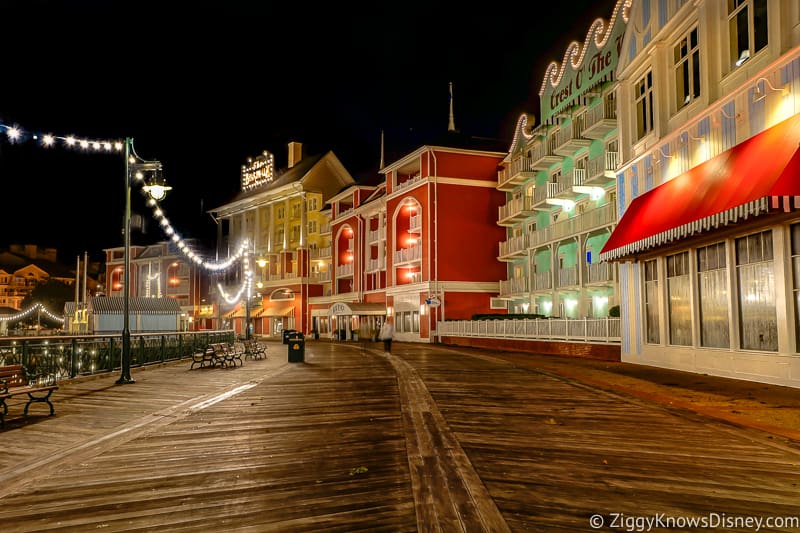 Take about a crazy situation that we are living right now. Trying to figure out when to go to Disney World is always hard, but 2020 has been the hardest year in the history of Walt Disney World. Since Disney World closed in March, that event has completely changed everything when trying to plan your vacation.
If your reading this post you fall into one of two categories. I don't know if you are just planning a trip from the beginning or if you had your vacation canceled this Spring and are now trying to reschedule and figure out when the best time to go is in light of the current situation. Either way, there are multiple factors making this hard to do at the moment. Potential travel restrictions, unemployment and the economic situation all play a role.
At least we have an opening date so we can start planning things out…
We know that Disney World is starting its phased reopening on July 11 with Disney's Magic Kingdom and Animal Kingdom opening up. EPCOT and Hollywood Studios reopen on July 15. (If you are not interested in the theme parks, you can even stay at a DVC resort as soon as June 22.)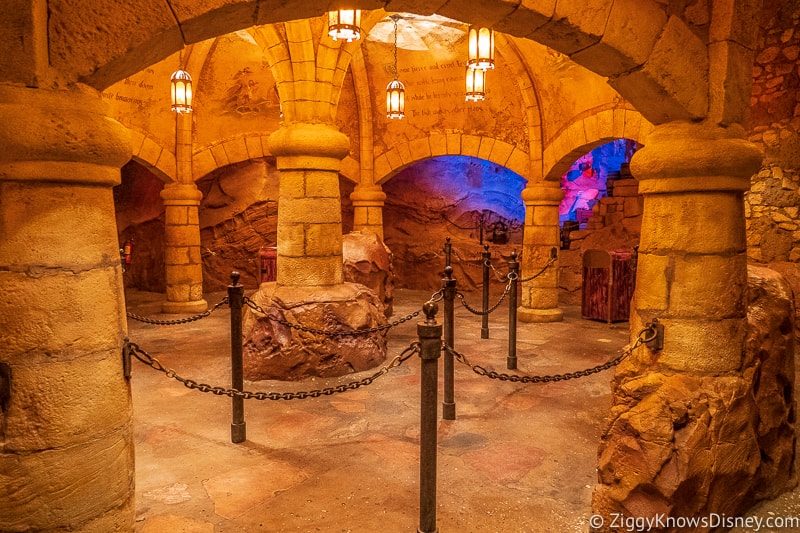 In some ways when Disney World reopens, it could be the best time to visit for a long time because of the much lower crowds than in normal years. With all the new restrictions and limited entertainment though, it will not be as advantageous for some people and you'll want to avoid it altogether.
Our post on the Disney World reopening goes more in detail about all the changes when the parks open back up and how they will be different.
If you did get your vacation canceled on you, our Disney World Closure Guide should help you deal with any refunds or rescheduling and see the future impact this is having on the company.
Towards the end of this post, we've updated our rankings of the Best Months to Visit Disney World, taking into consideration the park closure up to this point. We'll keep you updated on all this as we find out more info.
Best Times to Go to Disney World in 2020 & 2021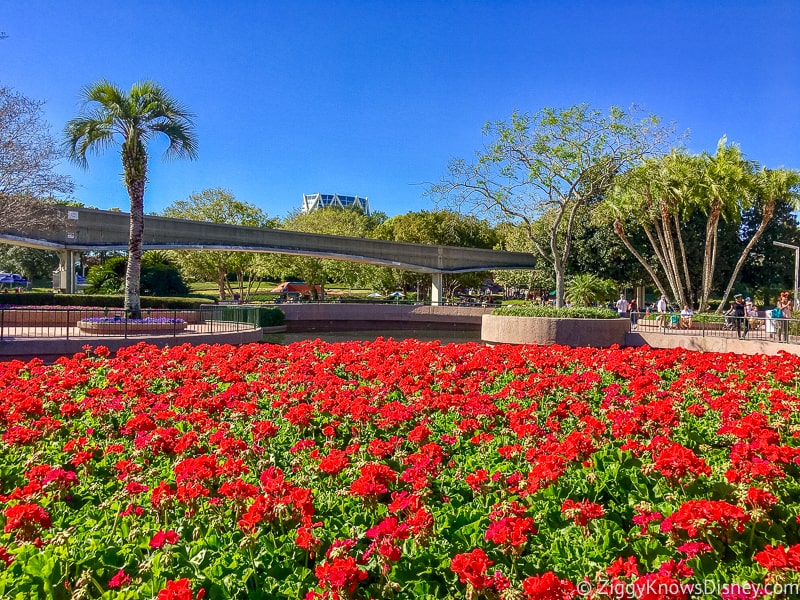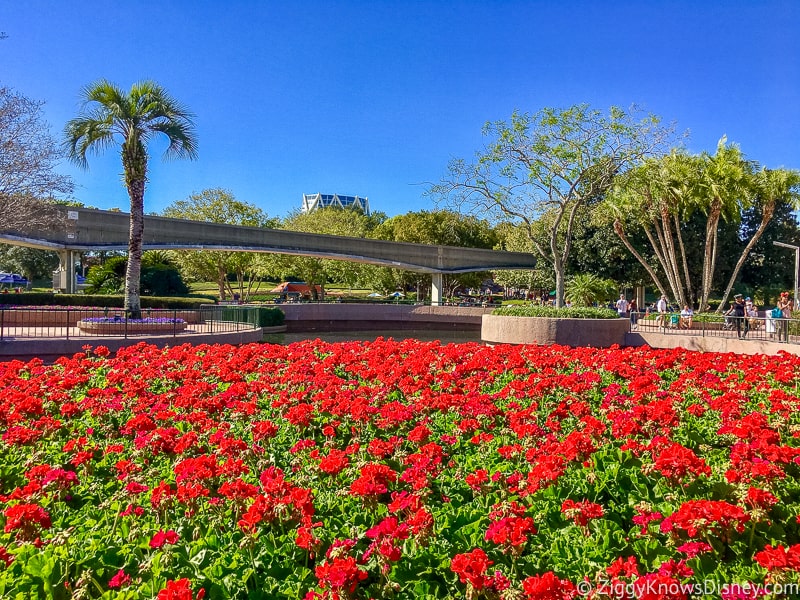 Figuring out the best time to go to Disney World is often closely connected with the school calendar. It only makes sense that if kids are in school, the parks tend to be less crowded, if they are out of school the crowds will be heavier. This is no different in 2020 or 2021 and the first step is to look at a calendar and determine when children are least likely to be in school.
As much though as people want to look to crowd calendars to figure out when to visit, they are often unpredictable and require a closer look at what's happening throughout the year. Since Disney World is currently closed, let's look at the recent past.
One important consideration is the construction and debuts of new attractions. So far in 2020(before the closure), crowds have been much higher than usual, and this is largely due to last year's debut of Star Wars: Galaxy's Edge. While at first many thought the crowds would be huge for the opening of the land itself, it turns out, everyone was waiting for Rise of the Resistance.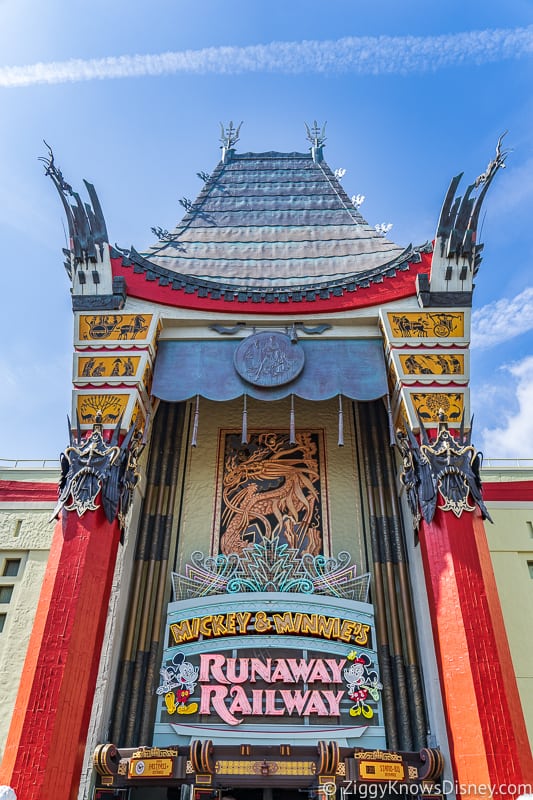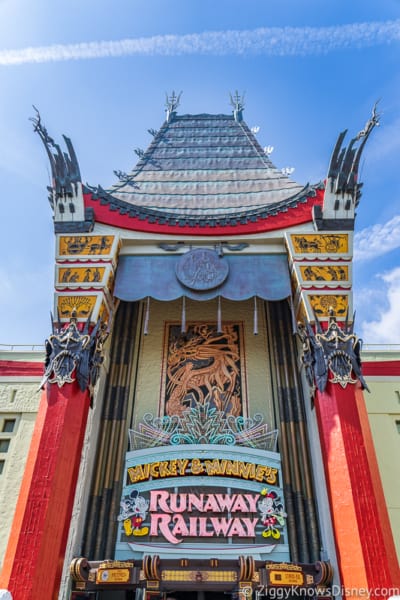 What is normally the "off-season" for Disney World in Early December, turned into a planning nightmare with people waiting in line at Hollywood Studios for hours before park opening every day. This continued into 2020 in January, February and March with the opening of Mickey and Minnie's Runaway Railway.
That is why you need to take a balanced approach when deciding the best time of the year to go to Disney and consider the weather, park hours, crowds, special events, and entertainment all together.
Choosing when you'll visit based on a mix of weather, special events, seasonal entertainment, and crowds is a more pragmatic and balanced approach.
In general, we find that January and September are the best months to visit Disney World. These have the best balance of crowds, cost, and weather. Kids are very likely to be in school during both of these periods and therefore the crowds will be low and Disney will have some nice offers on vacation packages.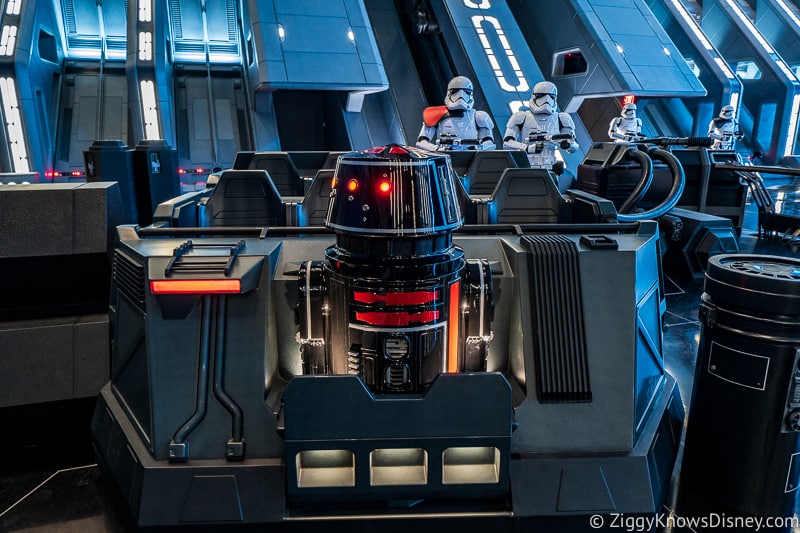 The best times to visit Disney World in 2020 are:
Jan. 6-17, Jan. 27 – Feb. 13
Feb. 24 – Mar. 5 (before Spring Break)
April 20-30 *Disney World Closed
May 1-22 *Disney World Closed
August 24-31
September (the whole month)
Most Weekdays in October
Nov. 1-12, Nov. 15-20 (avoid Thanksgiving Week)
Nov. 30 – Dec. 4
Dec. 6-11, Dec. 13-18 (avoid Christmas)
As you can see, we avoided all major holidays like Easter, Thanksgiving and Christmas, and also Spring break when the crowds are also very high.
If Disney World is open by the Fall, I think this is going to be an ideal time to go as it's unlikely parents will want to take their kids out of school in the first couple of months seeing as they missed a good part of the school in the Spring. This will be a great opportunity to go.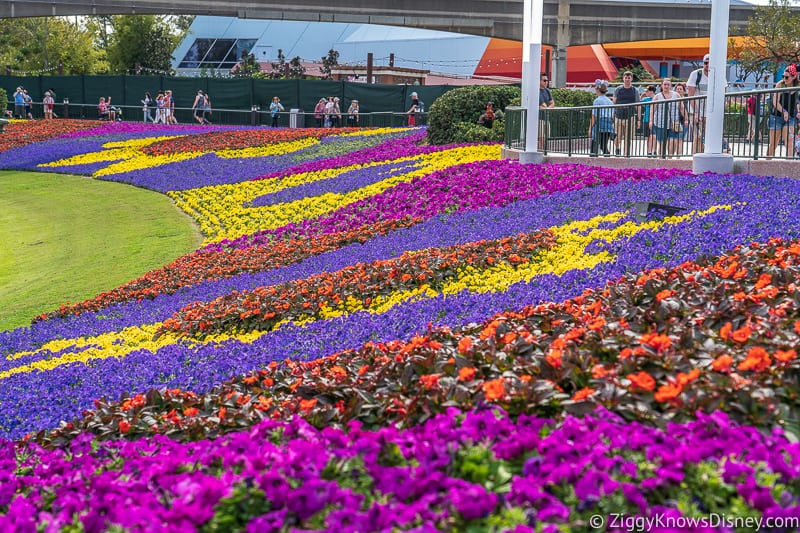 The best times to visit Disney World in 2021 are:
Jan. 4-13, Jan. 25 – Feb 11
Feb. 22 – Mar. 5
April 19-30
May 3-14 (Weekdays only)
Aug. 9-31
September (the whole month)
Most Weekdays in October (WDW 50th Anniversary begins)
Nov. 1-21 (avoid Thanksgiving Week)
Weekdays in December 1-17 (avoid Christmas and New Year's)
Again in 2021, we follow the same pattern for the best dates to go to Disney World, avoiding all major holidays and the majority of the Summer. When the 50th Anniversary starts, you will also see larger than usual crowds so we'll keep an eye on this when Disney releases the official dates.
Worst Times to Go to Disney World in 2020 & 2021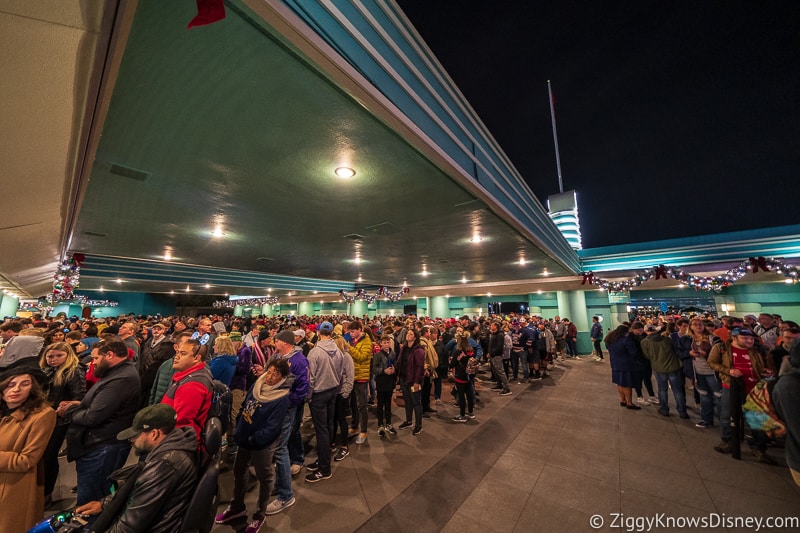 We think the worst times to go to Disney World are when the parks are the most crowded and when the weather is the hottest. You'll see in the dates below that we skipped all major holidays since that's the most likely time families will go with kids since they are off from school.
We also skipped most of the Summer, because Central Florida is just too hot and even though you'll still have a good time, it can be very draining and unpleasant most days.
The worst times to visit Disney World in 2020 are:
Jan. 1-5, Jan. 18-26
Feb. 14-23 (President's Day)
Mar. 7 – Apr. 13 (Spring Break & Easter) *Disney World closed
May. 25 – Aug. 23 *when Disney World reopens
Nov. 21-29 (Avoid Thanksgiving Week)
Dec. 19 -31 (Avoid Christmas and New Year's Weeks)
The 5 holidays of Easter, the 4th of July, Thanksgiving, Christmas and New Year's are always the worst times to visit Disney World.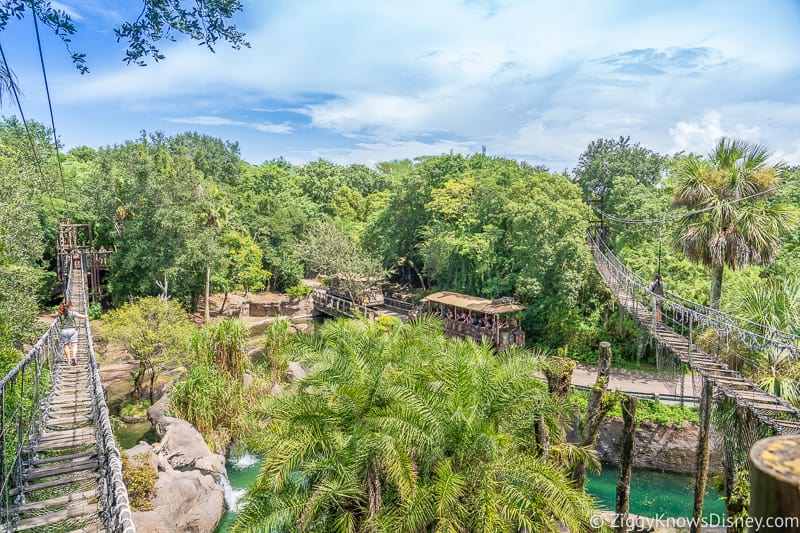 The worst times to visit Disney World in 2021 are:
Jan. 1-3, Jan. 16-20
Feb. 13-21 (President's Day)
Mar. 6 – Apr. 11 (Spring Break & Easter)
May. 29 – Aug. 22
Nov. 20-28 (Avoid Thanksgiving Week)
Dec. 19 -31 (Avoid Christmas and New Year's Weeks)
We follow the same pattern in 2021 as 2020 and avoid all major holidays and the Summer.
Now again, I don't want you to think that if you go during any of these times of the year, you will have a bad trip. It's all about expectations and your personality. A lot of people like going during the holidays, but they realized there will be longer waits than usual. Normally if you have a good itinerary, you can still make the most of these "worst days."
Crowds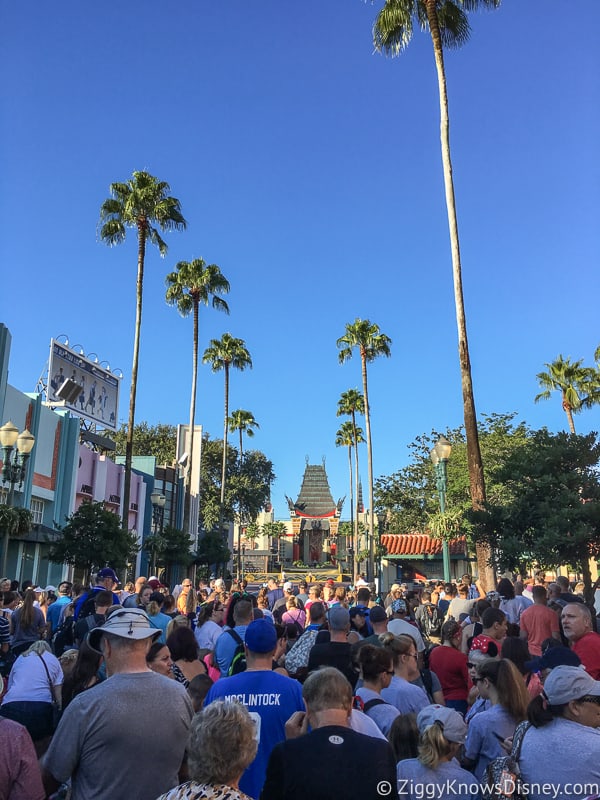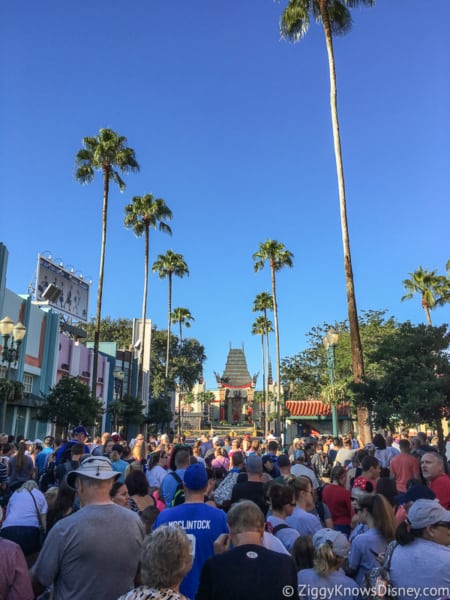 Crowds and Disney World go hand in hand like Mickey and Minnie, and there isn't any time of the year when the parks are not busy. Walt Disney World is after all the most-visited vacation resort destinations in the world with over 52 million guests annually.
There is no such thing anymore as a Disney "off-season" and guests have caught on to the times of the year when you could actually have short wait times for the rides. Now the whole year is busy in Disney World and there are small lulls when the crowds are slightly less, but they are still there. At this point, the only time you can really have walk-on wait times for any decent ride is when there are hurricanes or similar disasters.
However, this doesn't mean that crowds don't matter. There are still times of the year when Disney World has fewer people than usual. This can be helpful because instead of waiting 2 hours for an attraction on the really busy days, you might only have to wait 1 hour during the non-peak times of the year.
It also is helpful when making your dining reservations and it will be a lot easier to score a table at Be Our Guest or Oga's Cantina if there are fewer people competing with you for one.
Busiest Times of the Year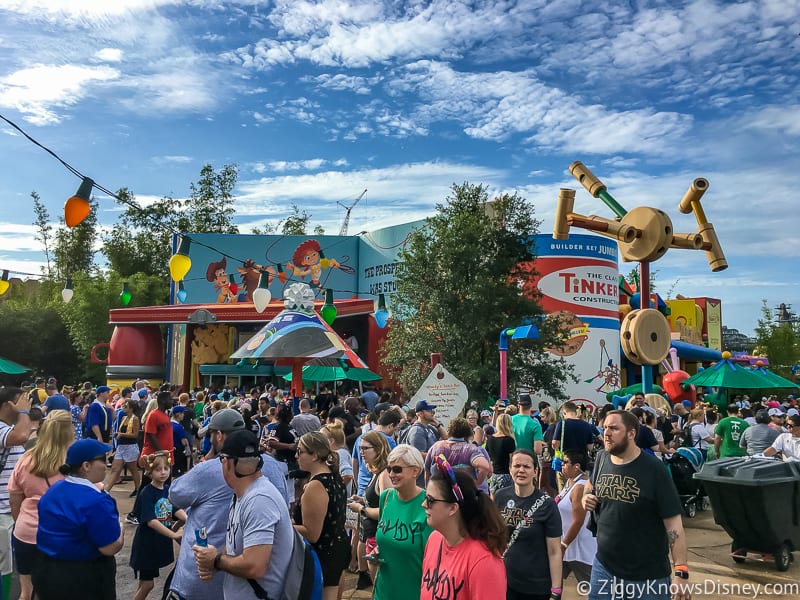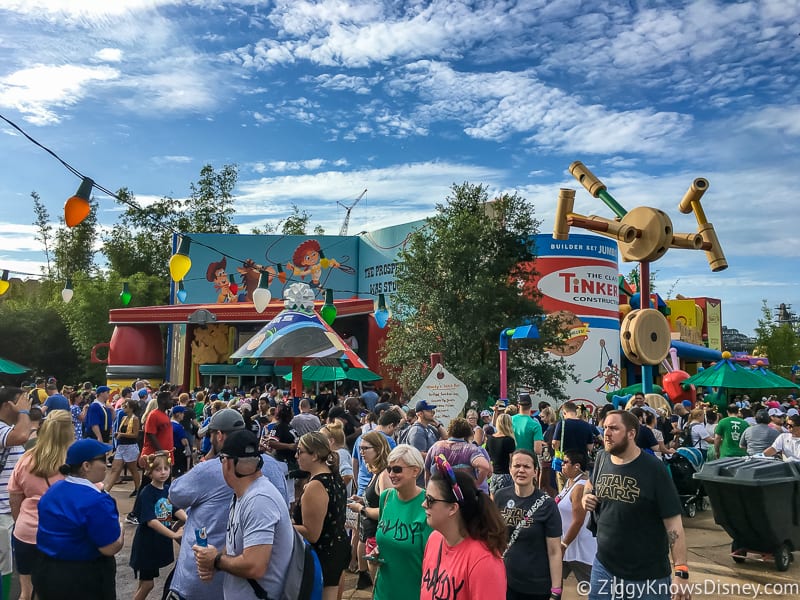 So when are the busiest times of year in Disney World? Again, follow the kids. The busiest time to visit is when kids are out of school during holidays or Spring and Summer breaks. Parents generally more hesitant to have their kids skip school, and therefore have no choice but to schedule a trip during that time.
The busiest holidays in Disney World are Easter, the 4th of July, Thanksgiving, Christmas and New Year's. The crowds usually start coming in 3-4 days before those holidays begin, and stay for 2-3 days after, or at least through the weekend, before returning home Sunday or Monday.
Of these, the absolute busiest you will see the Magic Kingdom and the other theme parks are the weeks of Thanksgiving, Christmas and New Year's. Those should be avoided at all costs in our opinion as there are always wall-to-wall people and the parks often fill to capacity.
Lastly, if you go to the parks on the day a new attraction is opening, that also will be extremely busy and we recommend skipping that park and coming back the next day instead.
Least Crowded Times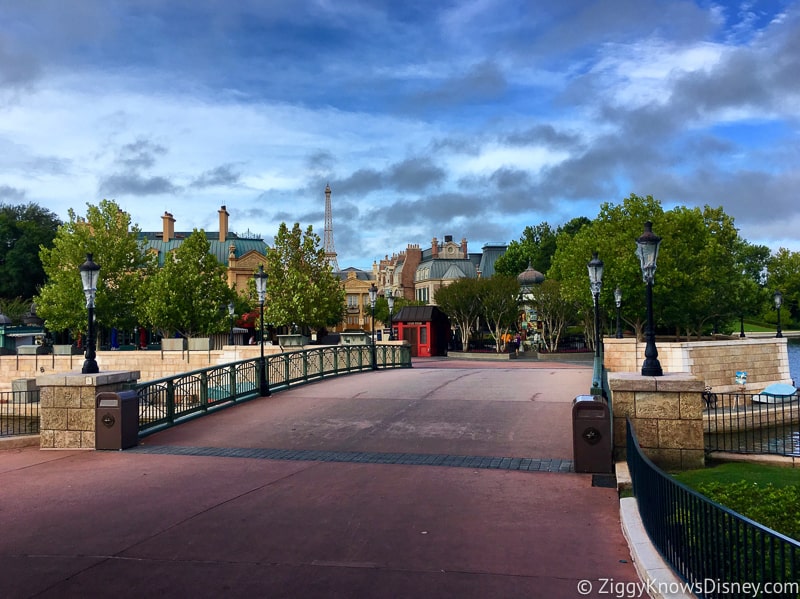 The least bust times in Disney World are always when kids are in school. From the end of August through September tends to be one of the best months to visit because kids have just gone back to school. January also is one of the least crowded months since kids go back to school after New Year's. It doesn't get too crowded again until President's week (the 3rd Monday in February).
Thankfully my parents always took us to Disney World in September, and though the teachers were not always happy about it, very rarely were the parks too busy.
It's also important to know the least crowded Days to go to Disney World. As a general rule, weekdays are less crowded than weekends. This is especially true in Epcot if one of the festivals is going on.
Cheapest Time to Visit Disney World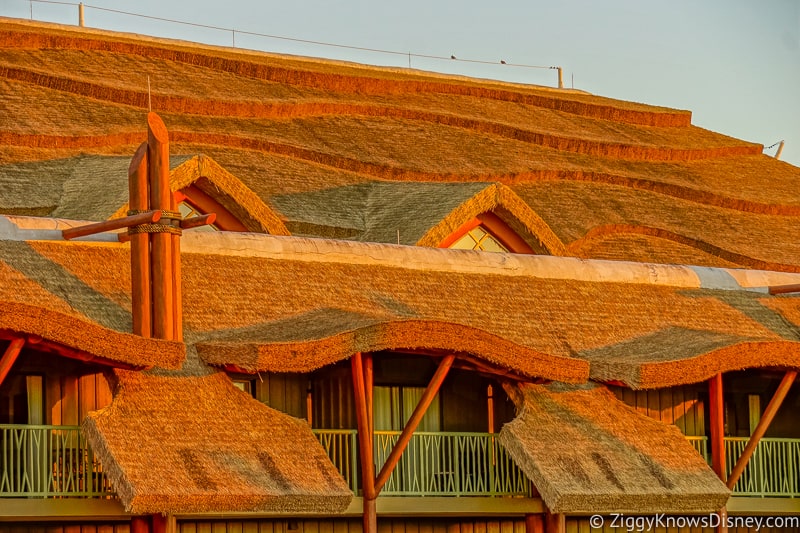 Finding the cheapest time to go to Disney World can be an even bigger motivator than basing your decision on the crowds. Thankfully, these two are also connected and the cheapest time to go is also when the crowds are the lowest. Disney knows this which is why there are always offers to try and entice guests to visit during those times.
Going to Disney World when the cost is lowest will save you money on hotel rooms, theme park tickets airfare, and even food. You could potentially be saving thousands of dollars just by changing the dates.
The cheapest times of the year to visit Disney World are August, September, and January after New Year's is over into early February. Since crowds have slowly been shifting from the Summer months into October/November, we've also noticed good deals on certain dates in June and July so that's worth considering.
Hotels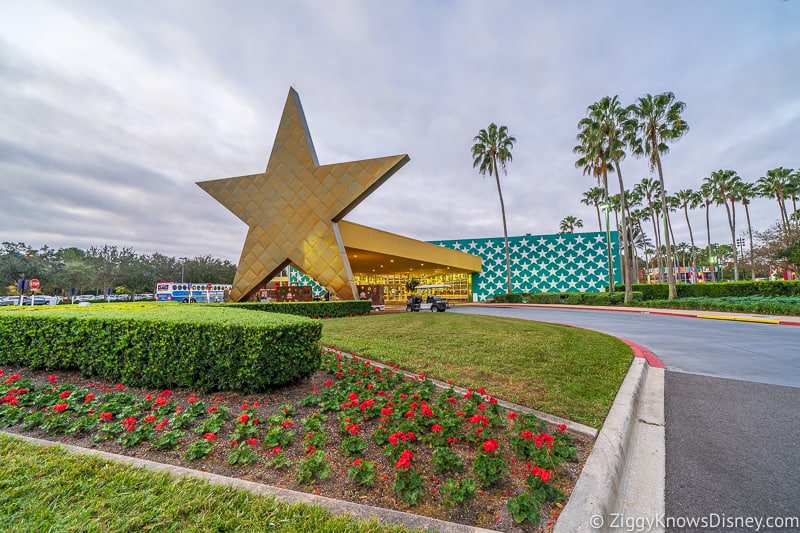 Going at a cheaper time is going to save you the most money on your hotel room. Prices can vary greatly between the Low Season and the Peak Season, and some rooms can cost as much as 2 or 3x the normal price.
Here are some examples of Disney World hotel prices and the differences when comparing the Low Season with Peak Season. We've separated these into examples from the Value, Moderate and Deluxe Resorts of some potential prices.
Value Resorts (Low Season) around $100-120 per night
Value Resort (Peak Season) up to $300+ per night
Moderate Resorts (Low Season) around $200-250 per night
Moderate Resort (Peak Season) up to $400+ per night
Deluxe Resorts (Low Season) around $300 per night
Deluxe Resort (Peak Season) up to $700+ per night
Those are huge savings and can't be ignored!
Hotel rooms always cost more on the weekend, so if you are going for more than 7 days, try to only include Saturday and Sunday once and this will save you money.
Park Tickets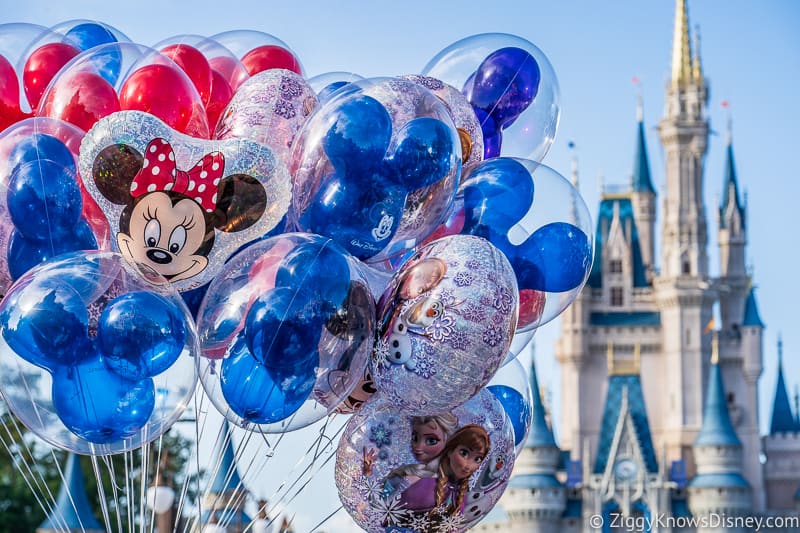 In the last few years, Disney World has introduced a surge pricing model for their theme park tickets, much like they already do with hotel room prices. As the crowds get bigger, park tickets get more expensive. When there are slower periods for crowds, Disney drops the ticket prices.
This means if you come in January or September, you will find the cheapest prices, whereas coming during the holidays like Thanksgiving or Christmas will have the most expensive tickets.
There are three tiers for Disney World park tickets in 2020: Value, Regular and Peak days. Pricing is done from day-to-day, which means a Saturday ticket in a "slower" month like September can still be higher than a weekday in a busier month like July. The same month can have 3-4 different prices for tickets depending on which day you go.
It also depends on which park you go to. Single-day tickets for Disney's Magic Kingdom are always more expensive than the other Disney World theme parks for the same day, usually costing $5-10 more.
Here are some price differences in Disney World Base Tickets between Value and Peak Seasons.
1-Day Tickets: $116-$169
2-Day Tickets: $226-$329
3-Day Tickets: $335-$476
4-Day Tickets: $434-$596
5-Day Tickets: $463-$630
A family of 4 can save up to $212 on 1-Day tickets by going in the off-season instead of peak season. They can save up to $668 on 5-Day tickets by going in the value season!
Food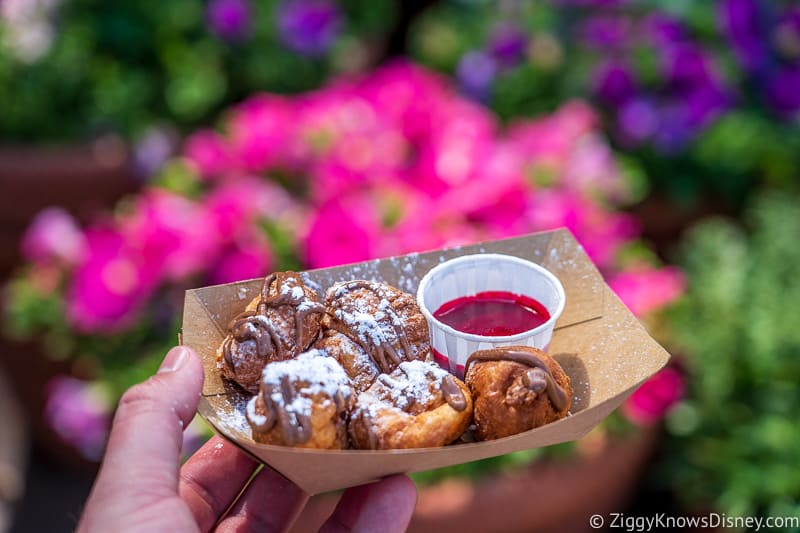 One way you'll save money on food by not going to Disney World during peak season is taking advantage of special promotions like Disney Free Dining. This is an offer Disney releases multiple times a year to draw people to the resort when crowd levels are projected to be lower and can save you money overall.
During this promotion, you get the Disney Dining Plan included in your package without having to pay extra. Read our guide about Disney Free Dining to see the latest offers and the pros and cons of using it.
Airfare
By going to Disney World at the right time, you can also score some great deals on airfare to Orlando International Airport. Just as with the crowds, the best deals are usually found in September or in January after New Year's and into February.
We like to use Skyscanner or Southwest to search for the best deals, and it will depend on which airport you have near your home.
Park Hours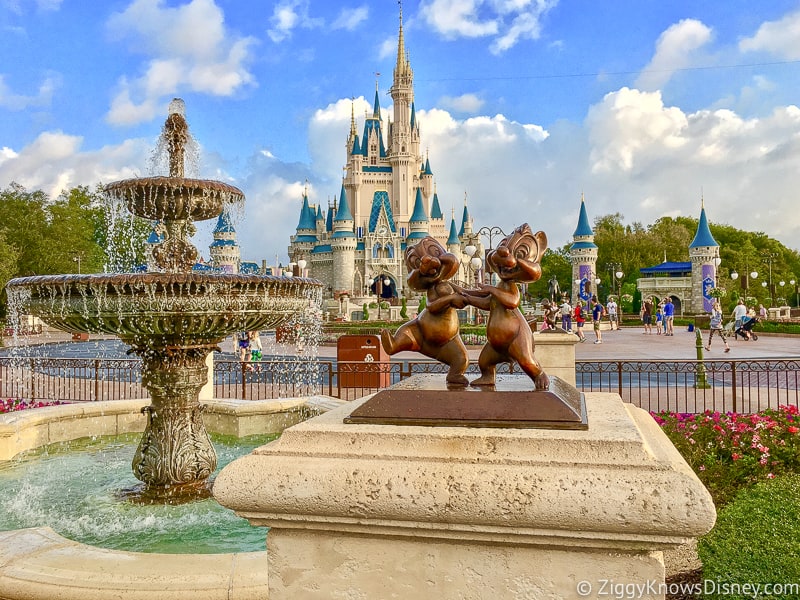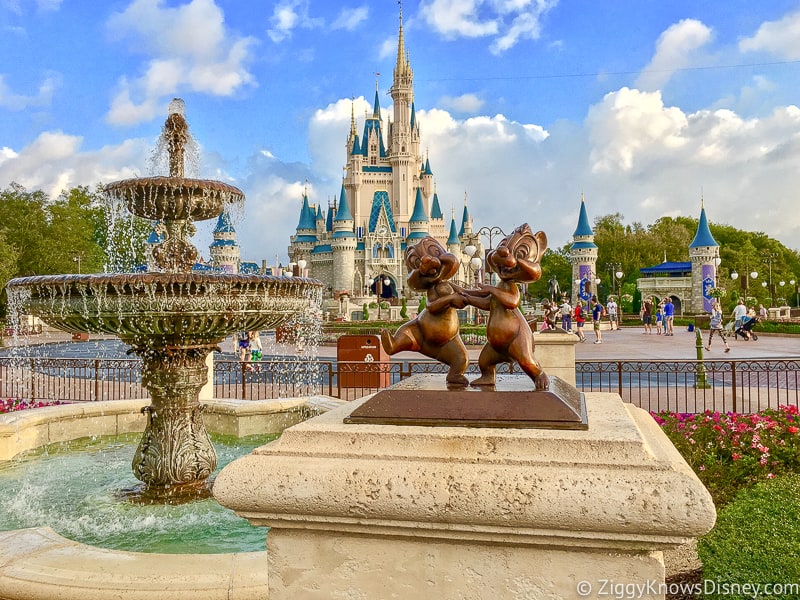 An underrated factor for deciding when to visit Walt Disney World are the park hours. While the parks may be less crowded during the off-season, park hours are going to be much shorter which means you have less overall time to spend in the parks each day.
Disney World park hours are the shortest after New Year's Day in January and stay short until Spring Break starts in mid-March. Park hours are extended in March through mid-August when they start shortening again. They stay short in September and October and then get longer around Thanksgiving and Christmas.
In January the Magic Kingdom typically closes at 8:00 pm, along with Hollywood Studios and the Animal Kingdom. Epcot stays open until 9:00 pm.
In July the Magic Kingdom closes between 10:00-1:00 depending on the day, while the other parks close between 9:00-10:00 pm.
So while going during the busy season will definitely have more people, Disney makes up for it somewhat by giving people more time in the parks. If you like to stay out late, this can be an advantage that you can use. However, if you typically go to bed on the early side and won't take advantage of the late park hours, then a time like January or September is definitely better.
When is the Best Weather in Disney World?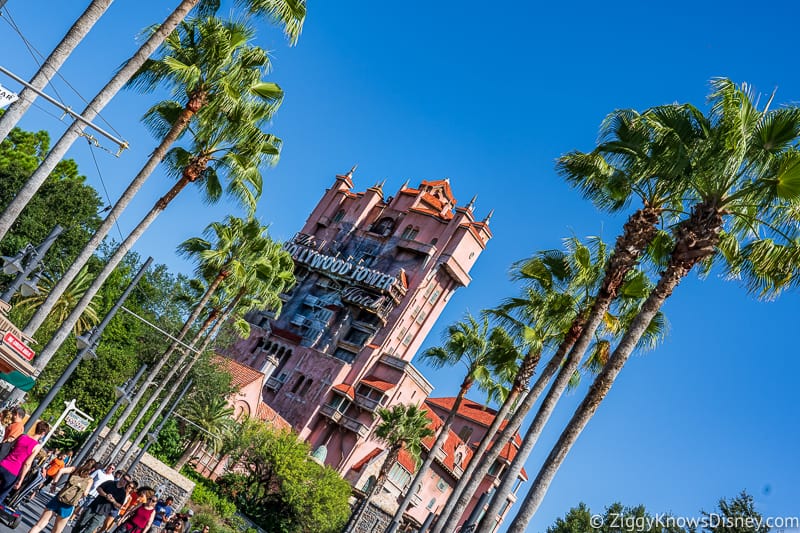 Disney World has great weather for most of the year with plenty of sunshine and warm temperatures almost year-round. The Florida sunshine is definitely positive, but the extreme heat and humidity that comes with it, not so much. That's why finding out when the weather is best in Disney World can make your trip infinitely better.
The weather in Disney World can be extremely unpredictable, with temperatures in the 90's and a blazing sun one minute, followed by severe thunderstorms and lightning the next, only to see the sun come back out 30 minutes later. On rare occasions, you can even get hurricanes in Walt Disney World. The only thing you won't find is snow!
Packing for the weather is key when visiting and depending on when you go, you could need clothes for the heat, rain and even at times a sweater or jacket. Here is an overview of the weather in Disney World for each season.
Weather in Disney World by the Season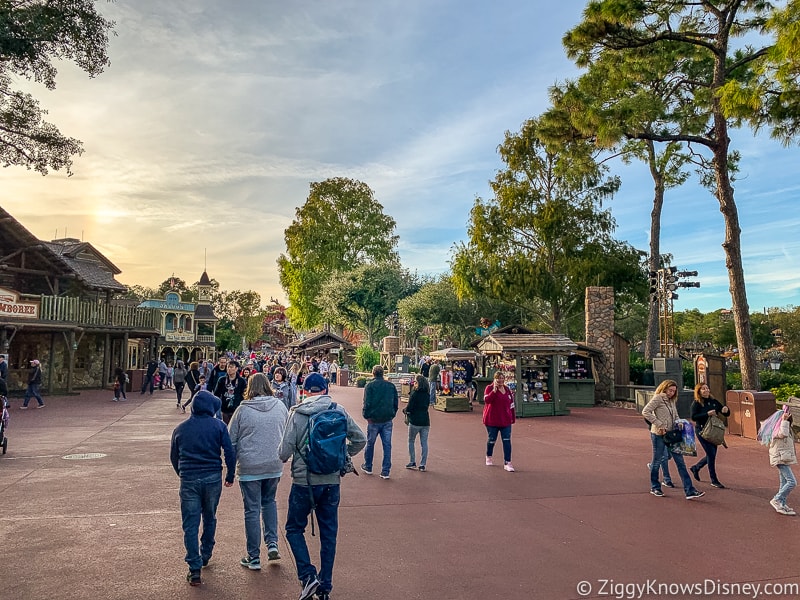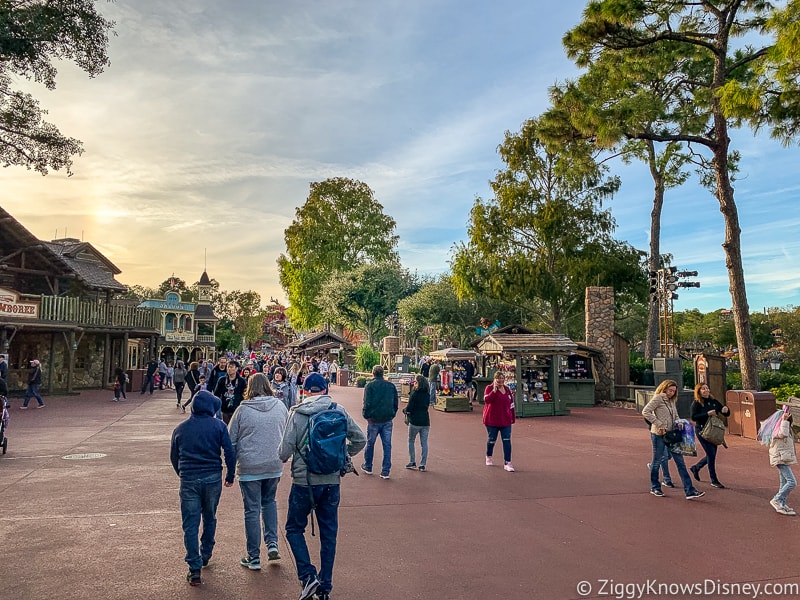 Winter – The majority of the year is t-shirt and shorts weather, but in the winter months, it can be chilly some days, and definitely at night. At that time of year, a jacket and sweater are both good ideas, yet bringing lighter clothes in case the temperatures are mild.
The average daytime high temperature in Dec, Jan, Feb, and March is in the low 70's. This is actually good news and we prefer to visit the parks when the weather isn't as hot as the Summer. The negatives are that it isn't great pool weather so not as much to do around the hotels. The Resort's flowers and trees aren't as beautiful in the Winter and this has the least daylight of any season.
Spring – This is another great time to visit Walt Disney World and if you visit in March/April the average daytime high temperature is in the low 80's. This is good pool weather and good for the parks. Temperatures in May get significantly higher and reach close to 90 degrees.
Another good thing about Spring is it's not an overly humid time of year with moderately low rainfall. There is also more sunlight in the Spring, which allows for longer hours in the parks every day.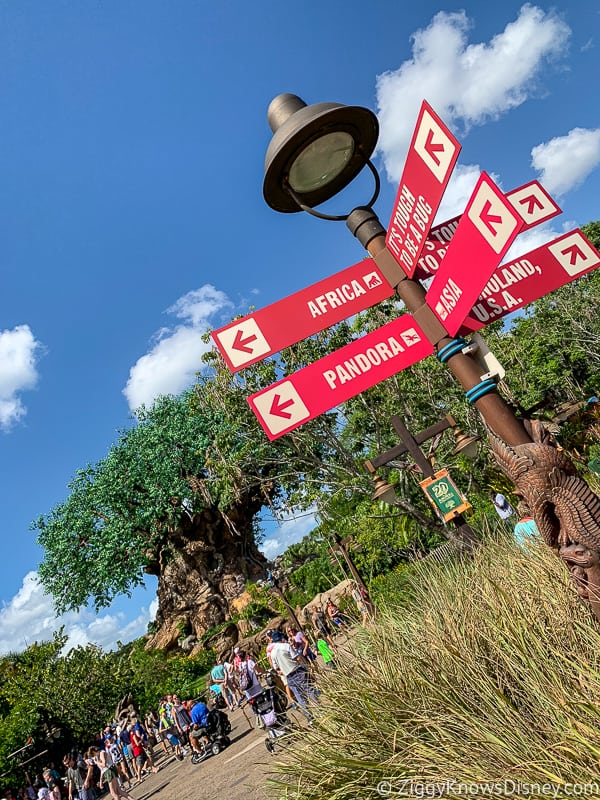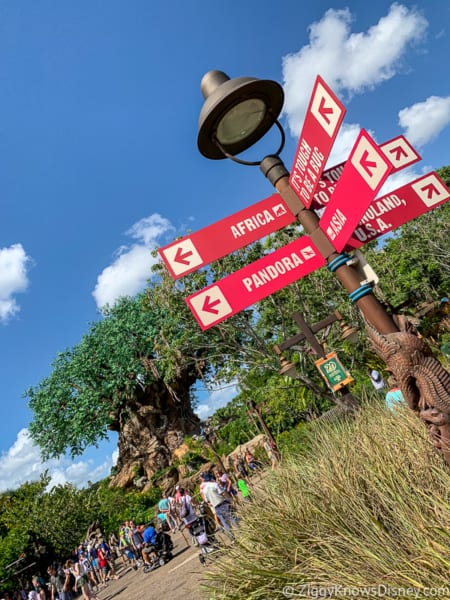 Summer – This is the worst season for weather in Central Florida with extreme heat and humidity on a daily basis. This outweighs most benefits of longer daylight, longer park hours and more entertainment options than other seasons. Summer lasts from May to September with average high temperatures over 90 degrees, even reaching 100+ degrees on some days.
Humidity is off the charts in the Summer months with an average of 60% or more. Disney World has 13 rainy days per month on average in the Summer, and 6.4 inches of rain.
Fall – Autumn is a beautiful time in Walt Disney World, and though daytime temperatures are still quite high in October, things cool down some in the second half of the month and get even better in November and December. Average daily high temperatures are in the 70's, again great for going to the parks.
Daylight is still good in early Fall, just remember to bring a light jacket or sweater at night as temperatures drop significantly compared to the daytime.
Best Weather
After considering all the various factors, the best weather in Disney World is in the Fall and Spring seasons. This is when you will find a good amount of daylight, lower rain totals, and warm temperatures, but not the extreme heat you find in the Summer.
Out of these seasons, our favorite months for the weather in Disney World are November and March. They are warm enough where you can still go in the pool most of the time, and perfect park weather in the mid to upper 70's.
Worst Weather
It should be no surprise that the worst season for weather in Disney World is the Summer.
Unless you live in Florida or have visited Disney in June, July or August, you will have a hard time understanding just how oppressive the heat can be during this time. Nearly every time you are outdoors during the Summer, you will be sweating profusely, even if you aren't doing any activity whatsoever.
If you are going to the Disney parks in Summer, we suggest you get an early start to the day by rope-dropping the parks, then go back to your hotel after lunch for a pool-break/nap, then make your way back to the parks in the evening. This will help you avoid the excruciating mid-day heat which is unbearable.
Special Events, Festivals and Holidays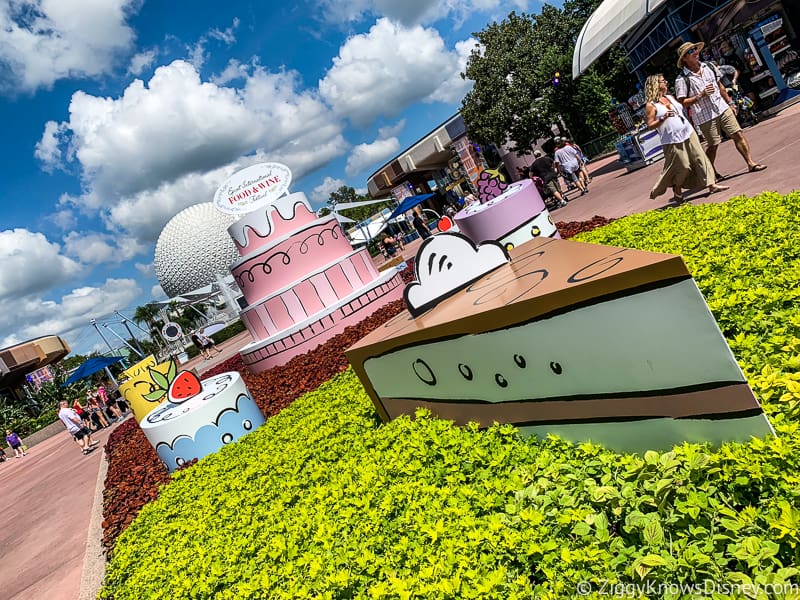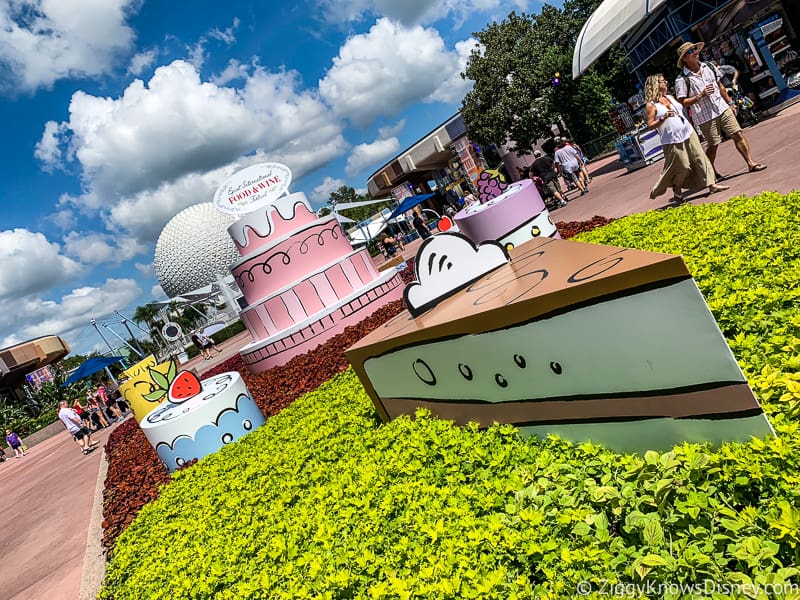 Now that we've figured out the cheapest times, the least crowded times and the best weather, you definitely want to look at the calendar for any holidays, special events or festivals that might be going on in Walt Disney World each month.
There are so many cool events happening each year that you and your family might want to plan your trip around.
Holidays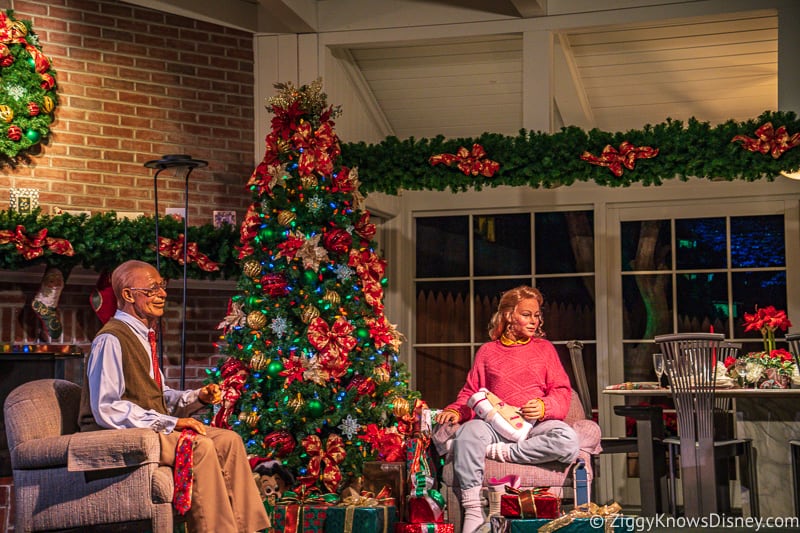 Many families plan their trip to Walt Disney World around the holidays, even if it means the crowds are going to be bigger than other times of the year. Easter, the 4th of July, Halloween, Thanksgiving, and Christmas are the most popular ones guests are likely to plan for.
Here is a list of dates for Holidays in 2020 & 2021:
New Year's Day – Jan. 1
Easter – April 12, 2020, and April 4, 2021
July 4th
Halloween – Oct. 31
Thanksgiving – Nov. 26, 2020, and Nov. 25, 2021
Christmas Eve – Dec. 24
Christmas – Dec. 25
New Year's Eve – Dec. 31
Keep in mind, if you visit the Disney parks on the exact days of these holidays, you are going to find the biggest crowds all year long. The parks will be overcrowded and they will likely reach full capacity for the day. You have been warned.
A better alternative is to make the days the holidays fall on a pool day or do one of the many other non-park activities during those days, and go to the parks on other days during your trip.
If you have to go to Disney World on a holiday, here are the least crowded holidays for 2020 & 2021:
Labor Day – Sept. 7, 2020, and Sept. 6, 2021
Columbus Day – Oct. 12, 2020, and Oct. 11, 2021
Veterans Day – Nov. 9 & 11(observed), 2020 and Nov. 11, 2021
Special Events and Festivals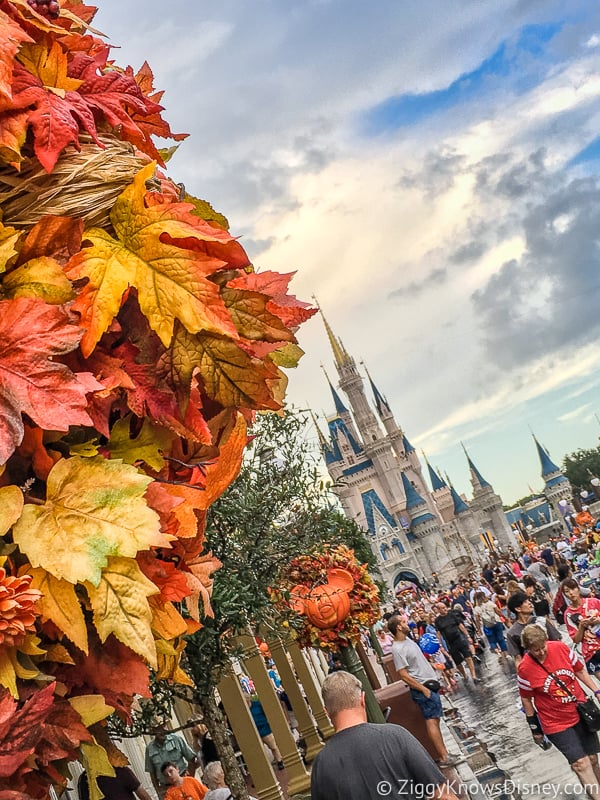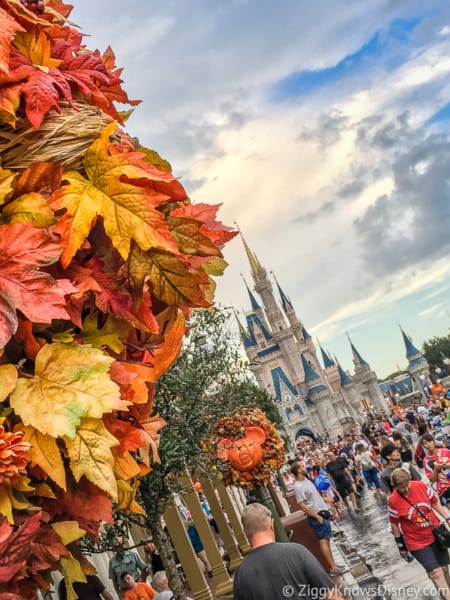 Besides the holidays, there are plenty of special events and festivals to keep track of when planning your visit.
If you are going from August – December, Disney's Magic Kingdom runs 2 special hard-ticketed events, Mickey's Not So Scary Halloween Party and Mickey's Very Merry Christmas Party that are very popular with guests.
TIP: If you are not going to either of these events, then we suggest you avoid the Magic Kingdom those days as park hours for regular guests will be much shorter than normal.
If it always seems like there is a festival going on in Epcot, that's because there basically is. There are 4 yearly Epcot Festivals, Food and Wine, Flower and Garden, Festival of the Arts and Festival of the Holidays that run pretty much straight from the end of August through May. June, July and August are pretty much the only months that get a break.
Here is a list of all Disney World Special Events to consider:
Overall these events can be really fun and definitely worth planning into your Disney World trip, just realize that many will also have higher crowds, so make sure you know going into it. If you want to go to any of the Epcot Festivals, to on a weekday, it will be much less crowded.
Refurbishments & New Rides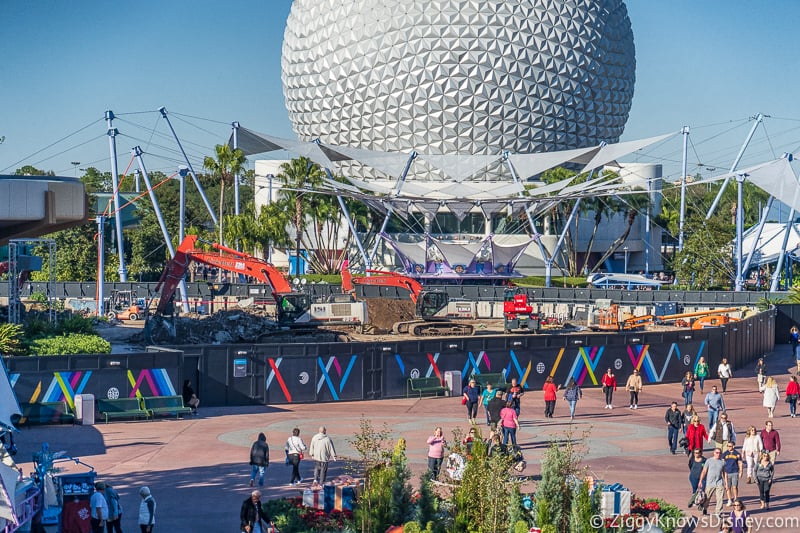 One thing that might not come to mind when trying to find the best time to visit Disney World is the attraction refurbishment schedule. This is important because there are certain times of the year where Disney likes to do extended maintenance on the rides, which means your favorite could be closed.
The last thing you want to do is show up at Disney and find that Space Mountain or Pirates of the Caribbean in down for refurbishment. How can you do this if you are planning your trip many months in advance?
The most popular time for big attraction refurbishments is in January or February.
Disney wants all the big rides open in the busiest periods of the year, which definitely includes the Summer and the Thanksgiving/Christmas holidays. After New Year's, crowds lessen which is a good time for Disney to work on any rides that need a tune-up. In this case, going to Disney World when the crowds are the heaviest ensures the majority of attractions will be open.
The water parks are also likely to be closed in parts of January and February, so don't expect to go to Typhoon Lagoon or Blizzard Beach during that time.
You also will definitely want to check what's new in Disney World and all upcoming attractions to see if you can plan your trip around a new ride you've been waiting to go on.
Is the During Disney World Reopening Phase a Good Time to Visit?
Of course, 2020 is a quite different year for planning a trip to Walt Disney World and everything surrounding the reopening is making it even more difficult. You may be wondering if it's worth it to visit Disney World during the reopening phase?
Here are a few things to consider:
Pros: Right now, the only benefit for visiting Disney World is for lower crowds. Disney is actually restricting the number of people that can visit the parks each day, so if you want that feeling of having the parks to yourself, this might be a good time to visit.
Cons: On the other hand, there are a ton of reasons why visiting during the reopening phases might not be a good idea.
Face Masks – Guests will have to wear face masks at all times in the Disney Parks and common areas of the hotels. The only places you don't have to wear one is while dining or swimming. Thinking about wearing a face mask in 95+ degree heat is not a pretty thought.
Limited Experiences and Attractions – Not all attractions, entertainment or experiences will be available immediately. A big one is no fireworks shows. With all the money it costs to go to Disney World, are you really getting value for your money?
You Might Not Get Into the Parks – In order to get entry into the parks, you'll need a reservation and not all guests are guaranteed to get one. You will probably be able to get in some days, but you might not want to risk going all the way to Florida and then not going to the parks as much as you wanted. Read more in our post about Disney World Park Reservations.
Other Safety Guidelines and Restrictions – Face masks are not the only thing you'll have to deal with on your trip. Temperature screening, queue spacing and lower capacity restaurants are all part of the new changes and guidelines in Disney World.
As you can see, there are quite a lot of things to take into consideration if you are planning on visiting Disney World during the reopening phase. That's not to say that it can't be fun, but you should be aware of what to expect before you go.
Best Months in Disney World – Ranked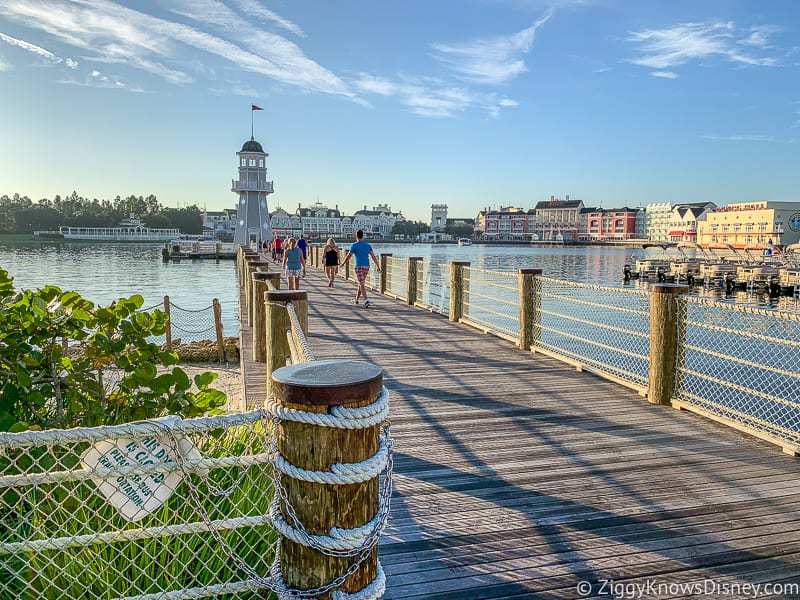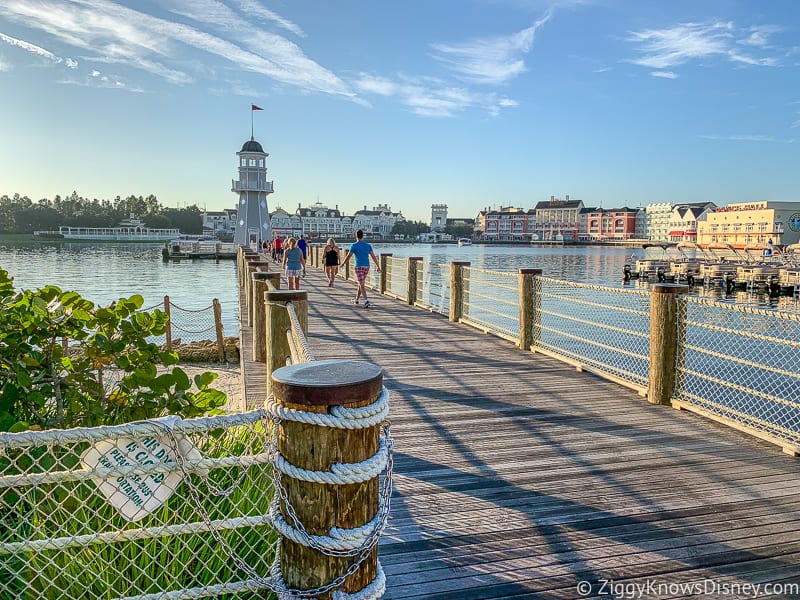 This is my favorite part, ranking each month in Disney World in 2020 from worst to best. We want to give you a look at each month compared with the others, and taking into consideration all the various aspects we've already gone over in this guide. These rankings tend to be similar but can change slightly depending on how some holidays fall and other events going on.
As a disclaimer, this list looks much different than it did just a couple of months ago because of the Disney World closure. Since Disney World won't actually be open for at least a couple of these months, obviously they are going at the bottom of our list.
We want you to understand that right now these are the best months for 2020 ONLY and this list will look completely different in 2021 when everything is back up and running. We'll update this list later in 2020 to reflect our favorite months for 2021.
For those interested in what our list looked like BEFORE the closure, here was our prior list and one that you can apply to a "normal" year.
July
August
June
March
October
April
May
February
December
January
September
November
Ok, now on to the best months based on our current situation…
12. April (closed in 2020)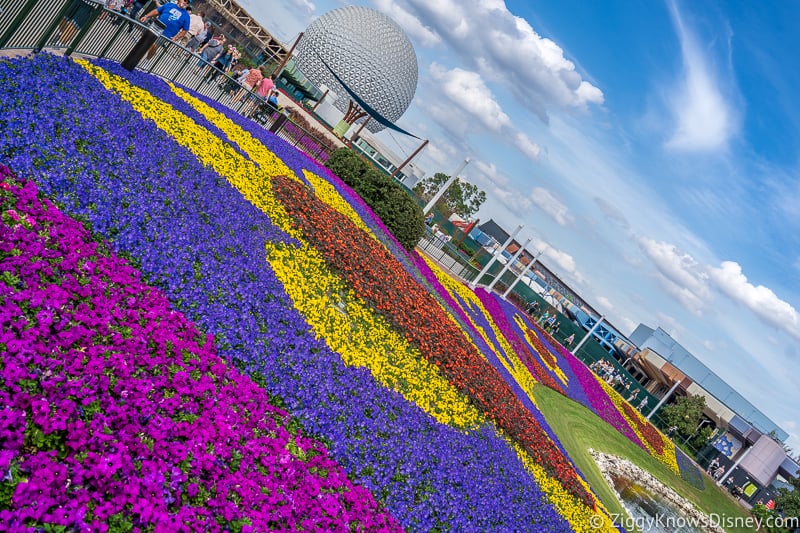 It's hard to rank higher than #12 when Disney World is closed for the whole month of April. Normally, we'd have April somewhere in the middle of the pack. The most important factor when deciding to go in April or not is when Easter occurs that year. If Easter is in March, April turns into one of the best months, with very low spring break crowds.
It just so happens however that from now through 2024 Easter happens in April, and you want to avoid the weeks around that as much as possible. If Easter is early in April though, the second half of the month can be a joy to visit Disney World with warm temperatures and moderate to light crowds. The gardens and flowers are at their best as well, with Walt Disney World perhaps at its most beautiful.
In 2021 Easter falls on April 4, so this could be a great month to visit.
Pros: Great Park Weather, Beautiful Landscaping, Lots of Daylight
Cons: Heavy Crowds depending on the year
11. May (closed in 2020)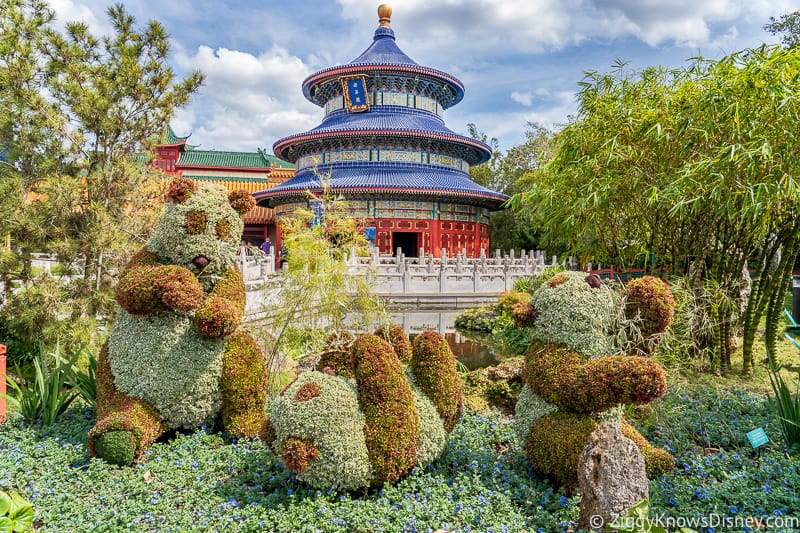 Like April, we can't rank May higher than this for the fact that it's likely to be closed the entire month. We usually have May in the middle of the pack, as the spring break crowds are gone and there is a slight dip in attendance before school is out and the Summer crowds start pouring in.
The weather gets significantly hotter in May, often reaching into the 90's, though not usually at the "melt-your-skin-off" levels in the Summer. There is tons of daylight in May, and thunderstorms quite common. Overall as long as you don't go on the weekends, it's normally a wonderful time to visit due to the lower crowd levels.
Pros: Low Crowds on Weekdays, Parks are beautiful, Lots of Daylight
Cons: Hot and Humid Temperatures
10. June (closed in 2020 except DVC Resorts)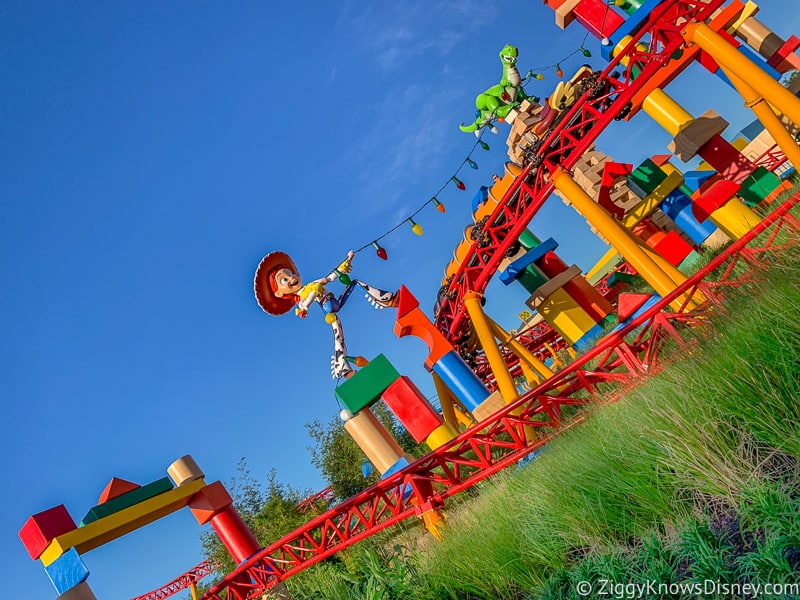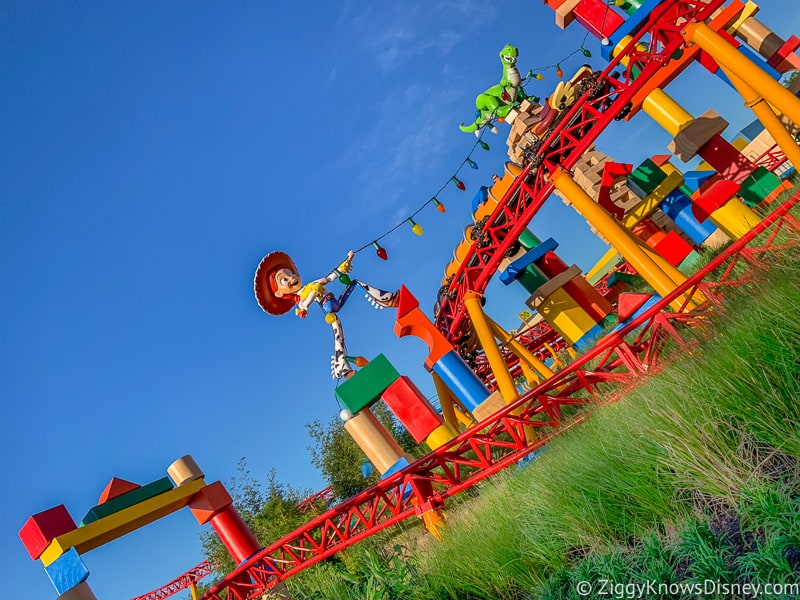 Strangely June hasn't changed at all from our original list and is always one of the worst months to visit Disney World. The weather is excruciatingly hot and humid so make sure to bring sunscreen and a towel to dry yourself off. The rain also picks up in June with 16+ inches annually. That means you're likely to get caught in a quite a few thunderstorms on your trip.
Crowds are light in the first half of the month and then pick up when kids start getting out of school. On the plus side, June benefits from long hours of sunshine and extended park hours and entertainment offerings. In most years
Right now in 2020, however, Walt Disney World will not be open in June, except for the DVC Resorts. Local DVC members might come or others who have points they need to use up and that's about it. We are also anxious to see if the new protocols in place will disrupt the Disney experience.
But visiting Walt Disney World without going to the parks is a pretty sad thought. All of this uncertainty is why we have June so low.
Pros: Likely Low Crowds and Low Prices, Lots of Daylight
Cons: Extremely Hot Weather, Thunderstorms, Uncertainty around the opening
9. October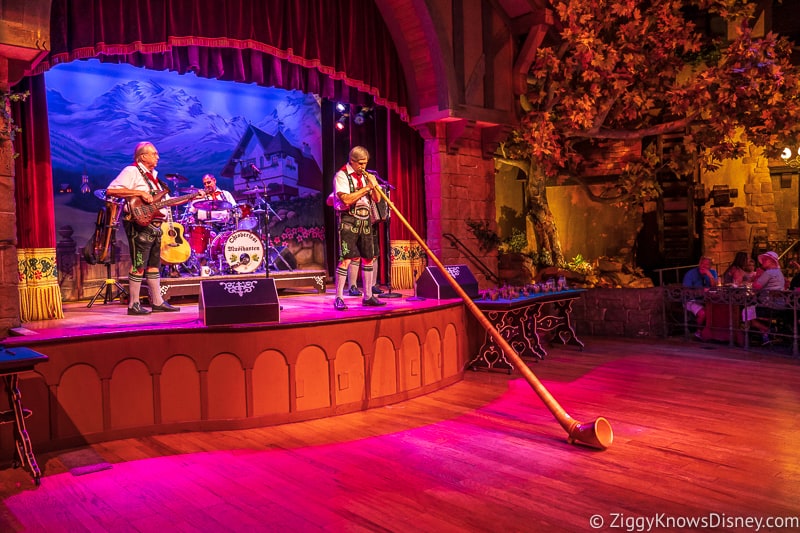 In theory, October should be one of the best times of the year as temperatures are lowering and kids should be in school. It used to be one of our favorite months, which now has been dropping lower and lower on our list due to the rising crowd levels. It's not as bad as during the major holidays, but ride wait times are still very long.
Mickey's Not So Scary Halloween Party and the Epcot Food and Wine Festival have a lot to do with October's popularity with many guests coming to Disney World specifically for those events. Weekdays are your best bests here.
On the plus side, the temperature is still hot during the day, but much cooler at night than September. We think crowd levels will be much lower than normal in 2020, but it's unpredictable since you may get lots of reschedules from missed vacations in the Spring. For now, it lands at #9.
Pros: Hot but not too hot, Popular Events, Potentially Low Crowds in 2020
Cons: Rising Crowd Levels, Normally Limited Discounts
8. July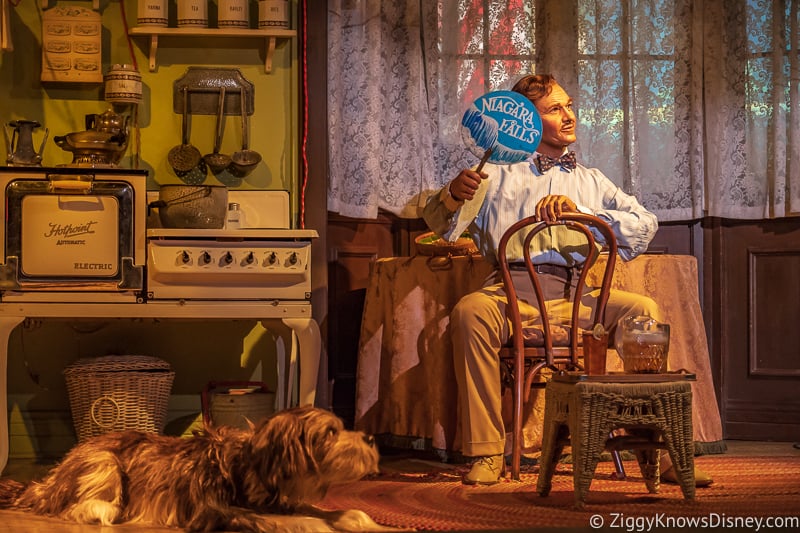 Normally July is either the worst or second-worst month to visit Disney World, but since the parks are closed at least two of the other months, July gets a promotion in 2020.
Just like in June and August, July is a terrible month for weather in Disney World, with temperatures rarely under 90 degrees and unbearable humidity. It's also one of the rainiest months of the year with over 10 inches annually. Ponchos become your best friends in Disney World in July, and you need plenty of extra socks.
The 4th of July is always one of the busiest days of the year for the parks, and heavy crowds carry on throughout the whole month. This will be completely different though in 2020 and we expect to see the lowest July levels even when the parks are open. Keep in mind though, this comes with limited attractions being open.
Pros: Likely Low Crowds in 2020, Long Park Hours, Lots of Daylight, Potentially Good Deals
Cons: Extreme Weather, Potentially Limited Attractions/Entertainment in 2020
7. August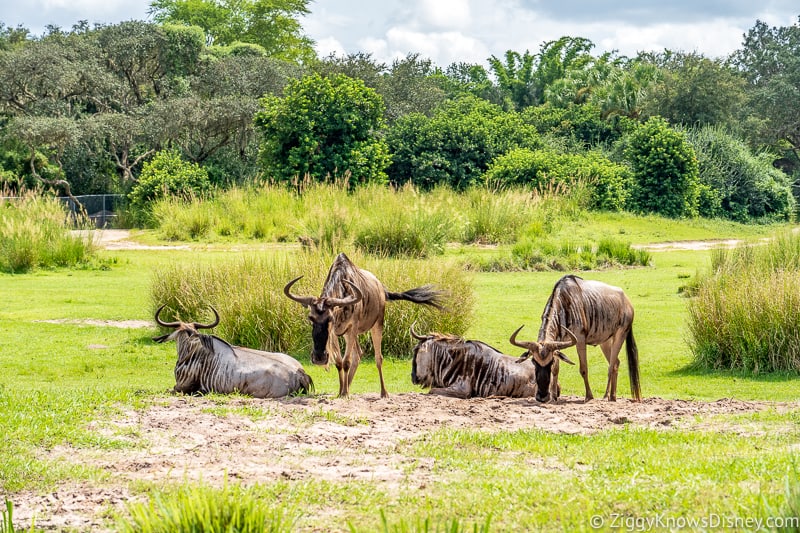 What's different about August from July? Not much in 2020, nor any year for that matter. August has the hottest temperatures of the year in Disney World with just slightly less rain than July, though thunderstorms are still a daily occurrence. You'll for sure want to spend a good amount of time in the resort pool.
Crowds are usually heavy in early August and then decrease drastically as Labor Day nears. this leads to low wait times on attractions and wonderful hotel discounts. In 2020 I think this will be the same and even if the Epcot Food and Wine Festival and Mickey's Not So Scary both start in August, you'll see very few people in the parks compared to how it would normally be.
Pros: Likely Low Crowds in 2020, Potentially Low Prices, Long Park Hours, Lots of Daylight
Cons: Extreme weather, potentially limited attractions/entertainment in 2020
6. March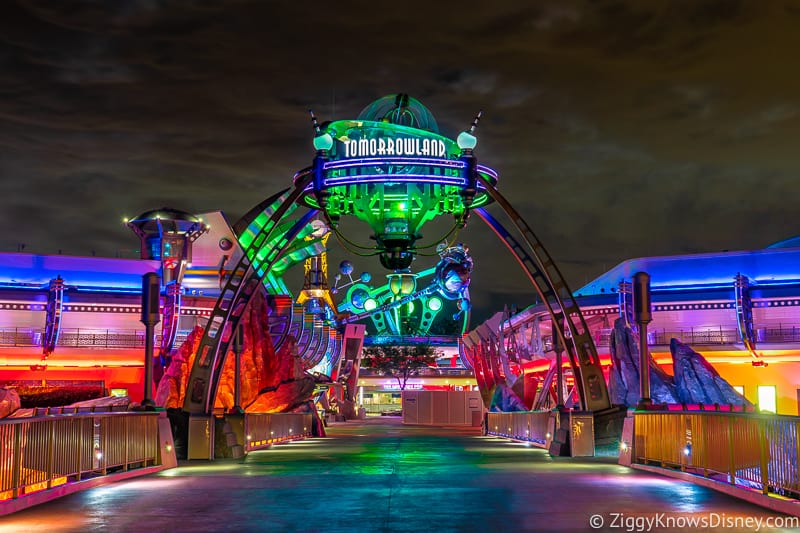 March is a good to mediocre month to visit Disney World depending on how Easter falls. If Easter happens in late March, then avoid that time at all costs. If Easter is in April, the first half of March can be a wonderful time to go with spring break crowds hitting in the second half of the month.
The weather in March might be the best you will find all year long. Temperatures are usually in the upper 70's to low 80's and good for any activity you want to do. It also rains very rarely in March in Orlando, which means you don't have to worry about getting wet.
The Epcot Flower and Garden Festival also begins in March, one of our favorite events of the year. March 2020 was a special month because we saw the opening of Mickey and Minnie's Runaway Railway, which quickly became one of our favorite dark rides and a must-do.
Pros: One of the Best Months for Weather, Beautiful Landscaping, Low Crowds in first half
Cons: High Crowds in the second half
5. February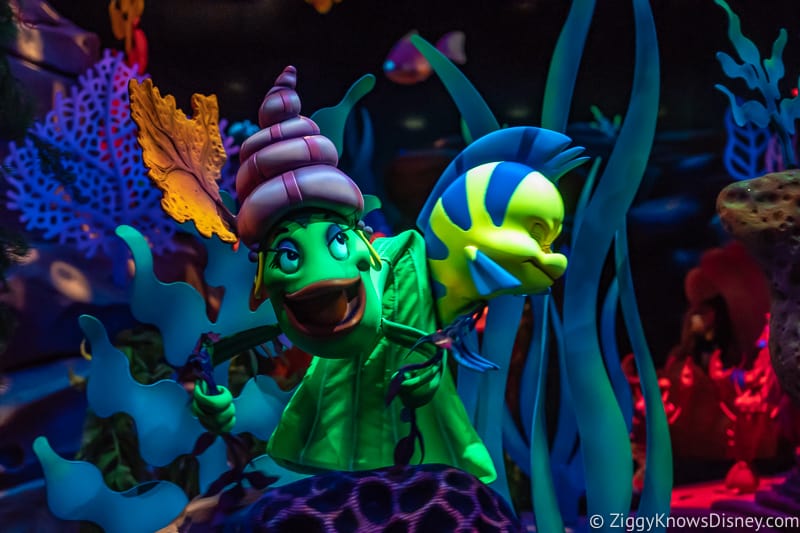 February is a great choice for visiting Disney, especially in the first half of the month. February has some of the lowest crowds all year, and you just need to avoid President's Day week, which is very busy.
The weather is nice and perfect for visiting the theme parks. Some weeks it's even warm enough to go in the pool. You also benefit from off-season pricing, again as long as you avoid going around President's Day.
The only downside is the water parks are often closed for most of the month, and some attractions may be under refurbishment. Overall, February is one of our favorite months as long as you pick the right week.
Pros: Great Park Weather, Good Discount, Low Crowds in first-half.
Cons: High Crowds around President's Day, Water Parks Closed, Attraction Refurbishment likely
4. December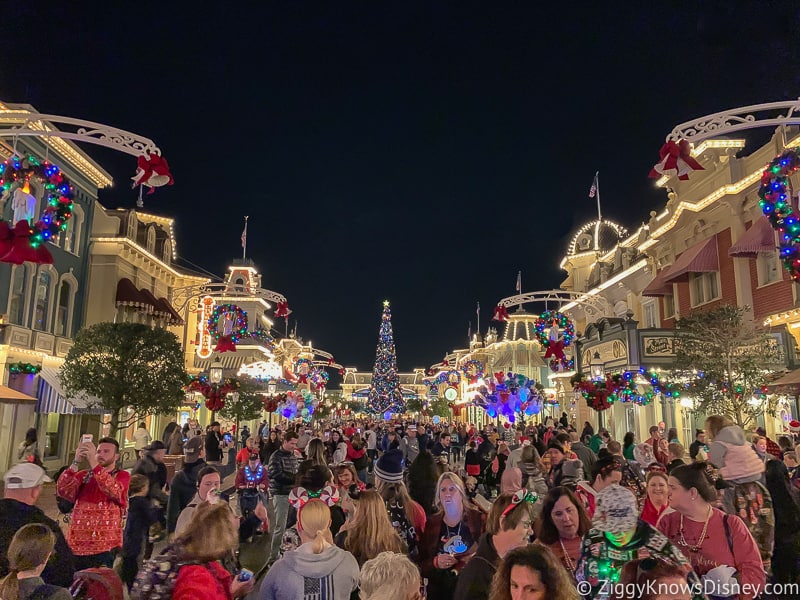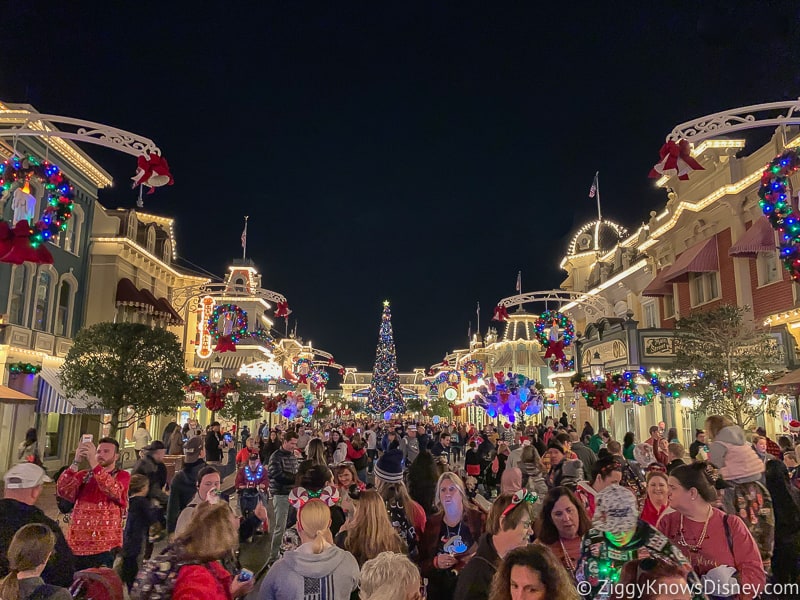 December is certainly one of the most popular times to visit Disney World, with holiday decorations up and plenty of holiday-themed events happening. However, you will get two completely different experiences depending on the week you choose to go.
The beginning of the month has very low crowds once Thanksgiving week is over. It might not be as quiet as it once was because of Disney manipulating blackout dates and trying to fill in the lower-attended weeks of the year. The first couple of weeks is still one of our favorite times and still doesn't have bad crowds.
Once you get close to Christmas week, however, things change dramatically where it quickly becomes the busiest time of the year in Disney World. We would definitely recommend you avoid this week all the way through New Year's week unless you like to stand in line 3 hours for Space Mountain.
The cost is equally as different with lower prices in early December, and the highest price-gouging all-year in Disney World happening from Christmas to New Year's.
Pros: Low Crowds (Early December), Seasonal Entertainment, Low Prices (Early December), Long Park Hours (Late Dec)
Cons: Extremely Heavy Crowds (Late Dec), Exorbitant Prices (Late Dec), Little Daylight
3. January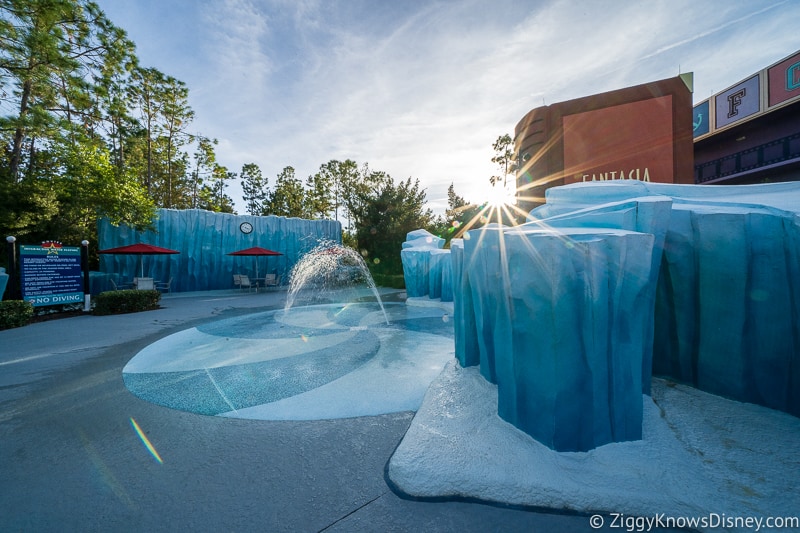 January is one of our favorite months to visit Disney World because of light crowds and low prices for the majority of the month. Crowds disappear after New Year's week which means excellent deals on vacation packages, hotels and park tickets. It also might have the lowest attraction wait times of the year which means you'll get more done in less time.
Weather is mixed and temperatures are beautiful and great for touring the parks during the day with an average high of 72 degrees. Nighttime can get cold, however, even into the 40's so you will need to dress heavier than normal. We'll take this any day of the week over the heat in July and August though! Also, very little rain means plenty of sunshine and blue skies.
Don't expect to do much swimming in the pools, and the water parks are closed. Also, look ahead to Disney's refurbishment schedule as it's possible some attractions are down for maintenance.
In our opinion, January might be the best month to visit Walt Disney World with its outstanding combination of low prices, low crowd levels and mild temperatures. Give it strong consideration when planning your trip.
Pros: Low Crowds, Low Prices, Great Park Weather
Cons: Chance of E-Ticket Attractions being closed for refurbishment, Not pool-weather/Water Parks close
2. September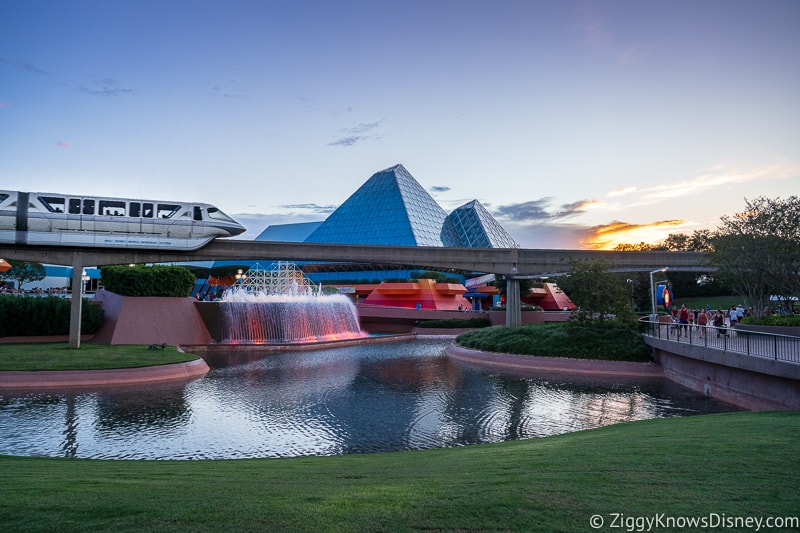 September is slightly better than January, but it's splitting hairs. September always has some of the lowest crowds all year in Disney World since kids have just gone back to school and parents are reluctant to take them out at the start of the school year.
Disney always has incredible deals in September, with hotel rooms being close to the cheapest you'll find all year and good promotions like Disney Free Dining. There are plenty of popular entertainment offerings like the Epcot Food and Wine Festival and Mickey's Not So Scary Halloween Party both in full-swing throughout the whole month.
The only negative is September is still a very hot month, with temperatures often reaching into the 90's and high humidity. The later you go in the month, the less oppressive this is. September has lots of rain, though usually just a passing storm from 4-5 pm, and then it clears back up. It's also one of those months where it's possible to see a hurricane, like our experience when Hurricane Irma hit Disney World in 2017. That is a rare occurrence though, and most years you are fine.
Even though there are some negative with the weather, September remains one of the best months and lands at #2 this year. A big reason is we think the crowds are going to be extremely light in 2020, which means even more deals and lower wait times than normal! It should make for a perfect time to visit Disney World!
Pros: Very Light Crowds, Great Discounts, Good Daylight, Seasonal Entertainment Options
Cons: Very Hot weather, Rainy weather, Small Chance of Hurricanes
1. November
In 2020, November is the best month to visit Disney World. There are so many reasons why this is our favorite including crowds, weather, cost and seasonal entertainment offerings.
The first half of November is extremely light for crowds, especially during the week. This means low wait times and room to breathe in the parks. Because crowds are low, Disney usually has some great vacation deals, including the Free Dining promotion.
In 2020, November (like all remaining months) should be even better, with fewer people likely to visit due to economic trouble. That means lower crowds and even better deals.
November also can't be beaten for its weather. It has the lowest precipitation numbers in Disney World all year, with less than one inch of rain on avg. Temperatures are fantastic, still warm enough to go swimming most years, yet not too hot to be uncomfortable in the parks.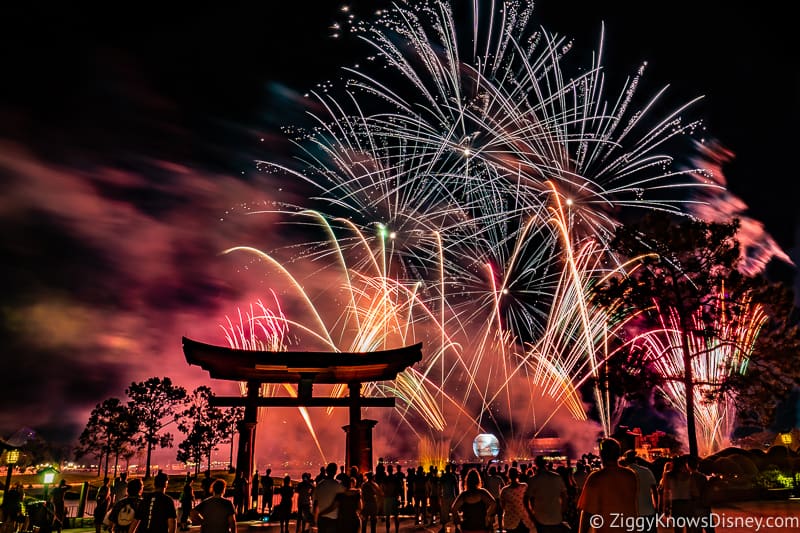 The seasonal entertainment options are extremely popular as the Epcot Food and Wine Festival is still going on in the first half of the month, as well as the popular Christmas festivities such as Mickey's Very Merry Christmas Party which lasts all month long. Christmas decorations go up throughout the parks and hotels early on in November.
The only bad time to go to Disney World in November is during Thanksgiving Week and the few days surrounding it. If Thanksgiving happens earlier than normal like the 22 or 23, the last few days of November are also great times to go once the crowds go home.
Overall November is our #1 Month for Disney World in 2020 for its unbeatable combo or Price, Crowds, Entertainment and Weather. Don't miss it!
Pros: Perfect Temperatures, No Rain, Seasonal Entertainment Offerings, Long Park Hours (Near Thanksgiving) Low Crowds (First Half of Month), Low Prices (First Half of Month)
Cons: High Crowds (Near Thanksgiving), High Prices (Near Thanksgiving)
Favorite Weeks to Visit Disney World in 2020 & 2021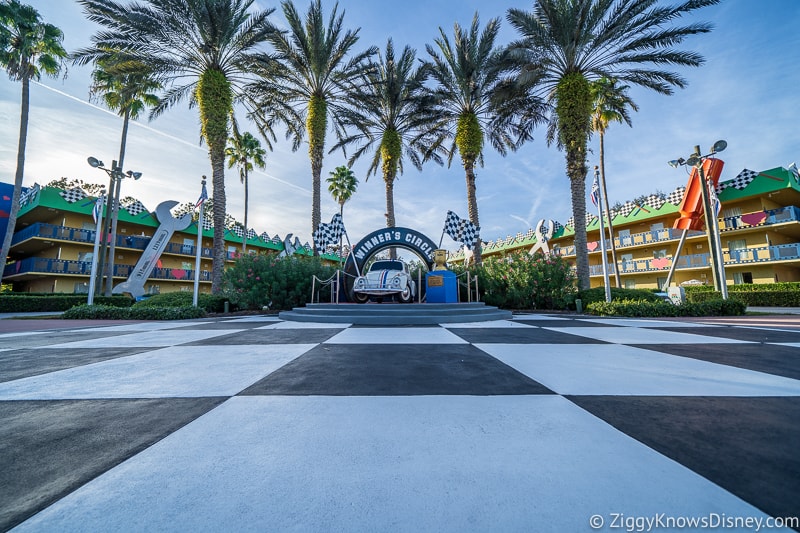 Last but not least, we wanted to share with you what we feel are the best weeks to visit Disney World in 2020 and 2021. If we were planning a trip right now, these are the weeks we would choose above all others.
2020
Week #3: 1st Week in November – Great combo of perfect weather, low crowds and good prices that should be even lower in 2020.
Week #2: Last Week in September/First Week in October – Always one of the best weeks as temperatures cool off slightly, and it has low crowds and low prices. You can choose from Mickey's Not So Scary and Epcot Food and Wine, so plenty to keep you busy and a great time to visit.
Week #1: Last Days of November/First Week in December – This week has it all. Popular entertainment, low crowds, low prices and a beautiful time to visit Disney World.
2021
Week #3 – Last Week in September/First Week in October – Common sense says not to include this week in 2021 because of Disney World's 50th Anniversary arriving on October 1. Even though prices won't be cheap and we expect crowd levels to be huge, we just can't skip being their for the biggest celebration in Walt Disney World history. Not for first-timers, but huge WDW fans won't want to miss this!
Week #2: First Week in March – One of the most beautiful times of the year to visit the Disney parks as the Epcot Flower and Garden Festival starts. Mild yet warm temperatures and low rain are fantastic, as well as low crowds.
Week #1: Last Days of November/First Week in December – This is always our favorite week for Disney World and it doesn't change in 2021. We expect it to be busier than normal, but there will also be some new attractions by this time giving you lots more to explore.
Summary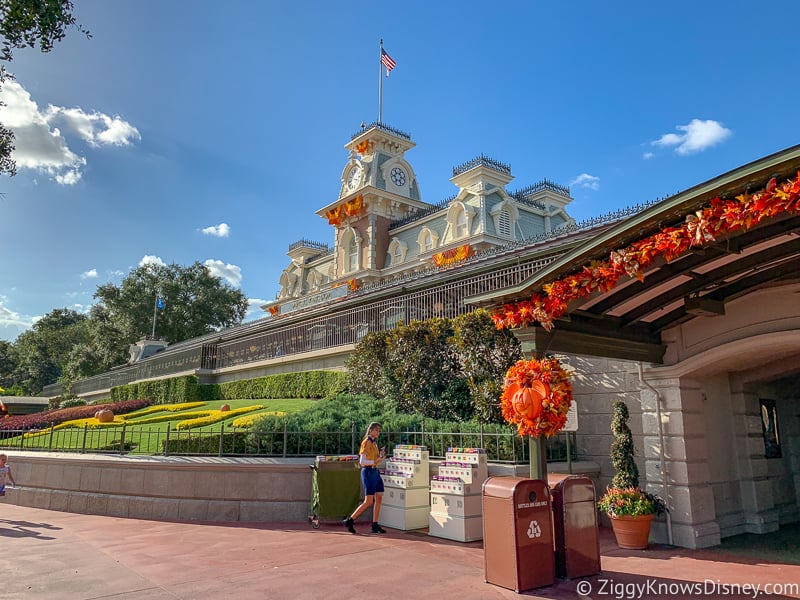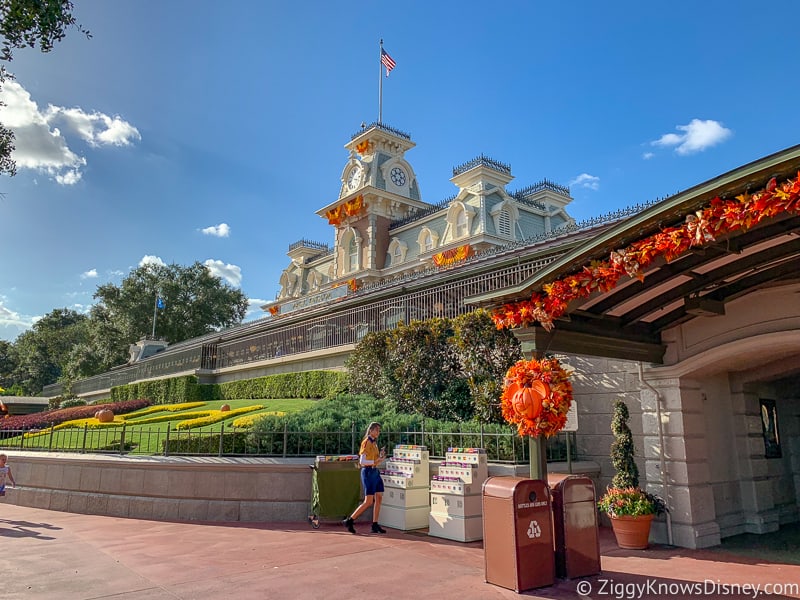 While there are many great times to visit Disney World, there is no one "Best" time that stands out way above the others. It comes down to your personal preferences and what you are looking for on your trip.
We personally prefer to go to the parks when the temperature is milder, even giving up our pool time if need be. Our preference is always toward cost and what time of the year will save us money. And we also would rather go when the crowds are lower, even if that means there might be fewer entertainment choices and shorter park hours.
We think one week is a good length of time to schedule also as it gives you at least one day per park and allows you to be flexible if you happen to hit a holiday on one of those days. You can do it in 4-5 days, but you'll be running like crazy and probably won't enjoy it nearly as much.
Ultimately there is no bad time to visit Disney World and you will have a great trip no matter when you go. Decide which aspect is most important for you and start planning in the month that suits your needs. I hope this helped, and most importantly, have a very magical vacation!
Your Thoughts
I want to know what you think about our choices for the best times to visit Disney World…
What is your favorite time to go to Disney?
Which Months or Weeks are your favorites?
Let us know in the comments section below!
If you enjoyed this article, as always I appreciate it if you'd share it with others via social media. I work hard at making this website into a useful resource for you and your family to plan your visit to the Disney Parks and I hope it can help you! Thanks 🙂