When most people think of a Walt Disney World vacation, they think that it's too expensive to afford. While there is no doubt it will cost a pretty penny, there are still many ways to help you save money at Disney World!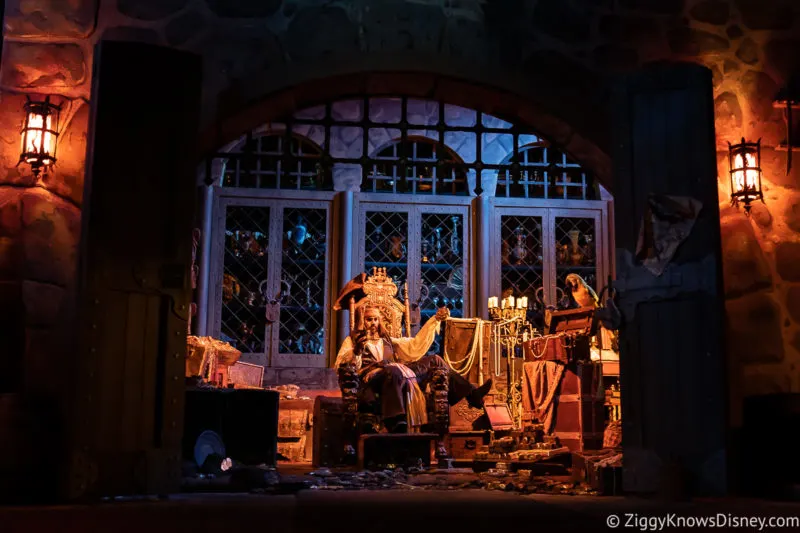 In this post, we are going to share with you 50+ ways to save money at Walt Disney World so that you can visit the theme park capital of the world without breaking the bank. If you are like me then you are always trying to save money when you can, and when considering how expensive Disney World is, every little bit helps.
I will show you tips on saving money on your transportation, hotel rooms, theme park tickets, dining, merchandise, and all the other expenses you will have at Disney World. Even extras like Genie+, holiday parties, and tours can add up really quickly and before you know it, you've spent way more than you should.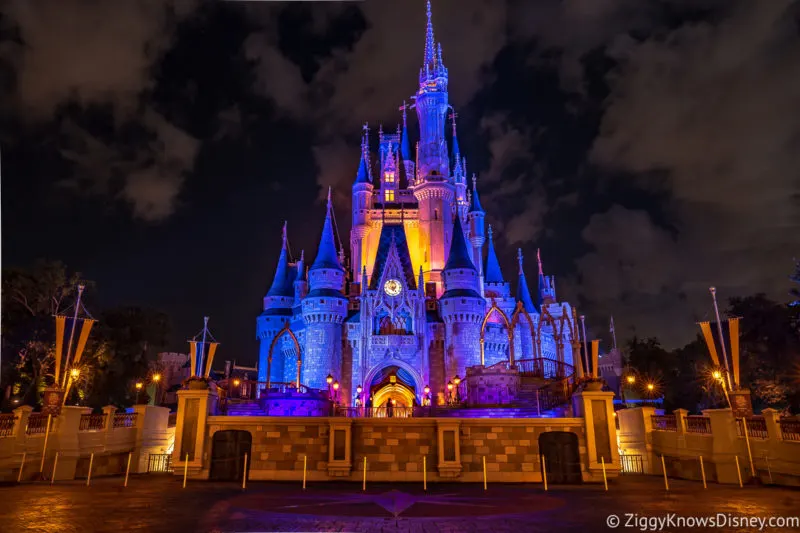 Instead, just a quick change here and there to your plan can save you hundreds, or even thousands of dollars. Trust me, it's still going to be one of the most expensive vacations a family can have, but there are many cut-cutting tricks you can use to make it manageable, and pay much less than you otherwise would.
And even if you are well off financially and you don't need to worry about money, it's still always great to save money. Why spend more when you don't have to? You can take that extra savings and spend it on something else you want or invest it for the future.
For sure, one of the best ways to save money is by using an Authorized Disney Travel Agent like our top recommendation Show You the World Travel. They will always get you the best discounts Disney is offering and will keep a lookout for future offers that can be retroactively added to your reservation. We'll get more into that later.
Before we get started here are some other articles that you will find useful for saving money at Disney World:
Also, don't forget to sign up for our FREE Weekly E-Mail Newsletter. There we bring you the latest Disney vacation planning tips including how to save money, where to stay, and the best things to do. You can sign up here: Join our E-Mail Newsletter!
Now, let's see all our best tips for saving money at Walt Disney World…
1. Go at the Right Time of Year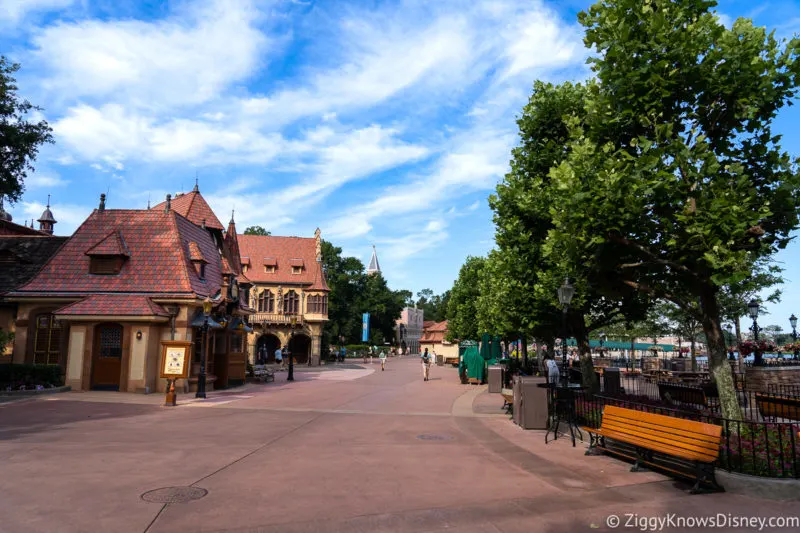 The absolute BEST way to save money on a Disney World Vacation is by choosing the right time of year to visit. This could be a make or break when it comes to affording your dream Disney World trip.
Our family has historically gone during the slower time of year, normally in September, and we always save hundreds (or more) on each trip.
At other times we've had to go during busier times such as around spring break and the Christmas seasons, and our trips have more than doubled in cost! Everything costs more in the busy season: your park tickets, hotel, airfare, and even the rates at Disney buffets!
Of course, picking the right time of year can be challenging especially if you have to plan for days off from work or school holidays and this likely limits your available options.
If you really want to save money and have a choice, try to come in either late August, September, early October, early November, January, or early May. These are typically the cheapest times of year to visit Disney World and you'll likely find better deals and far more accommodating crowds.
2. Stay Off-Site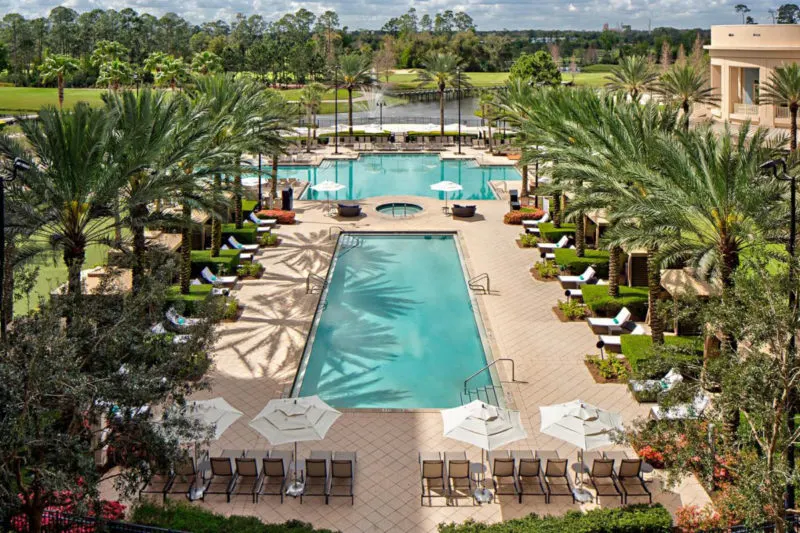 Our family for years was historically against staying off-site when it came to a Disney World Vacation but our stance has softened over the last few years. Disney has taken away some of the better perks of staying on-site, and staying off-site can save a family hundreds if not thousands of dollars.
One reason they are so attractive is that many off-site hotels have nicer amenities, convenient access to the Disney Parks, and larger room options for larger families. Disney has deals with a lot of the nearby hotels, giving them the designation of "Good Neighbor Hotels" and they receive many of the same perks as official Disney World Resorts.
For a list of our favorite off-site hotels, I invite you to take a look at our list of the Best Hotels Near Disney World, where I guarantee you will get some good ideas!
Top 3 Places to Stay in Orlando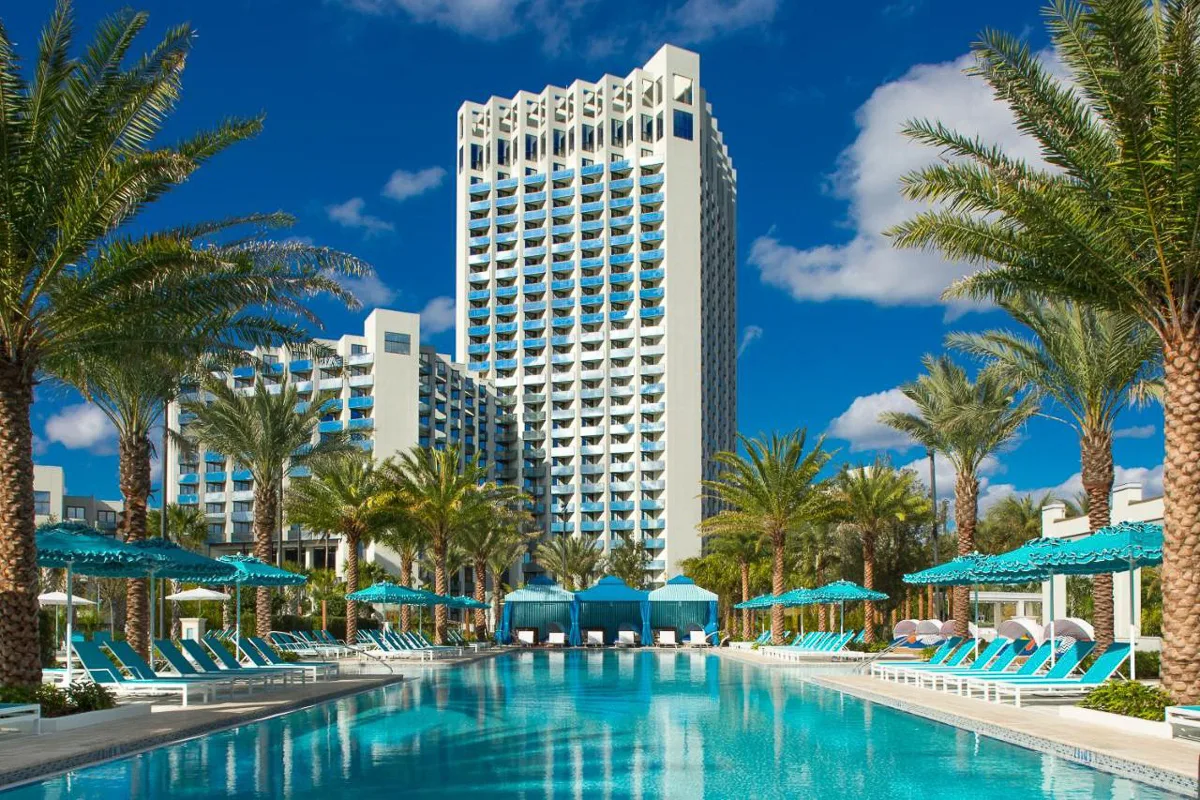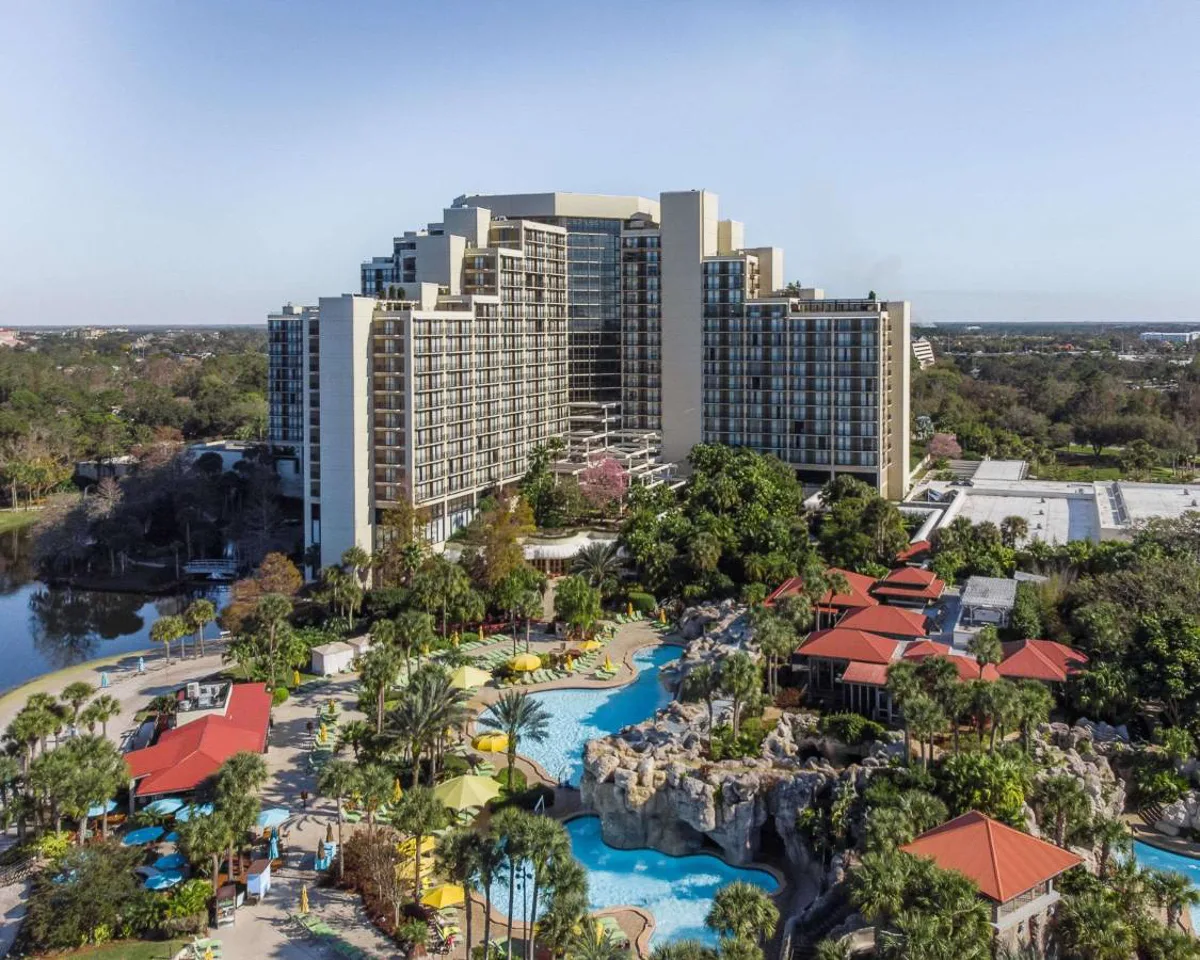 3. Stay On-Site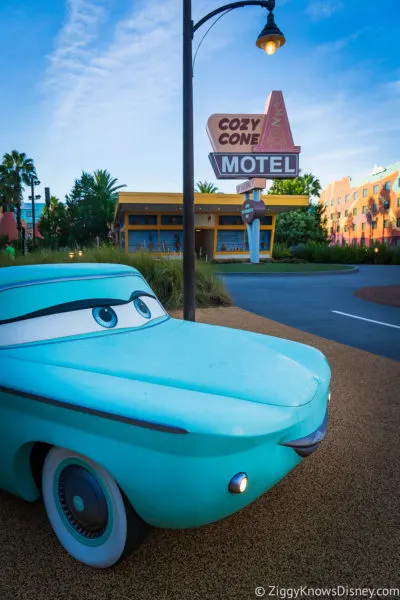 While this goes directly against the argument we just made above, staying on-site in many instances can actually be cheaper! When comparing simply the hotel nightly costs, it's hard to make an argument directly for Disney Resorts because, in almost every instance, they are significantly higher in costs than their outside contemporaries.
But, by staying at a Disney World Value Resort, you'll likely receive significantly more for your money in terms of the additional outside costs that staying off-site will provide, things such as:
Paying to park at both Disney Parks (Free for Disney Resort guests and possibly your hotel)
Resort fees. Almost all of the off-site hotels will charge anywhere from $20 to $60 a night in additional resort fees and taxes that Disney Resorts do NOT charge
Transportation and possible toll costs of driving
And don't forget the overall time saved! Traffic on I4 can be brutal for guests traveling outside of Disney and sitting on the highway is not the greatest use of your time, which should be accounted for.
Not to mention that Disney World Resort guests get an extra 30 minutes in the morning for Early Theme Park Entry which can be make-or-break to getting on a few additional rides in the parks.
All of these things matter and although they don't necessarily have an easily quantifiable cost, they certainly should be valued. And if we are talking about a $30-$50-a-night difference overall in terms of the nightly cost of a Disney Value Resort and a nearby equivalent, you need to decide what's the better value.
4. Get a Room with a Kitchenette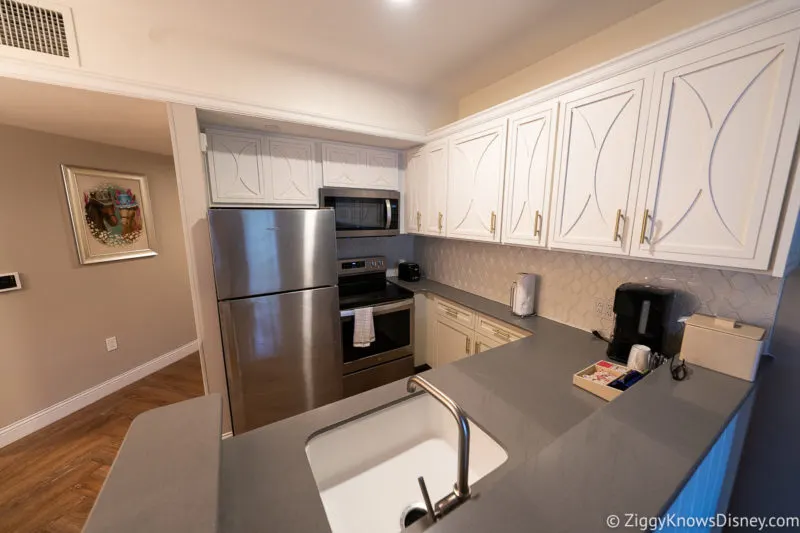 Getting a room with a kitchenette can be a great way for your family to save money over the course of your trip!
Many are surprised to know that there are two value resorts (All-Star Movies Resort and the Art of Animation Resort) that offer family suites for larger families that offer kitchenettes, including a microwave, small refrigerator, and some additional counter space.
These rooms will offer the ability to cook some food in your own room as opposed to being forced to buy food out on every occasion.
If you'd like to stay at a higher-end Disney Resort other than a value property, you can also consider renting some DVC Points from a company such as David's DVC Rentals.
By doing this, you can rent 2 and 3-bedroom rooms with a kitchenette that will accommodate larger families, all the while staying at a Deluxe Resort.
If it sounds incredibly expensive, you'll be happy to know it isn't! These rooms are normally heavily discounted and include nice amenities such as kitchenettes and sometimes full kitchens too!
Best Way to Save Big $$$ on Disney Resorts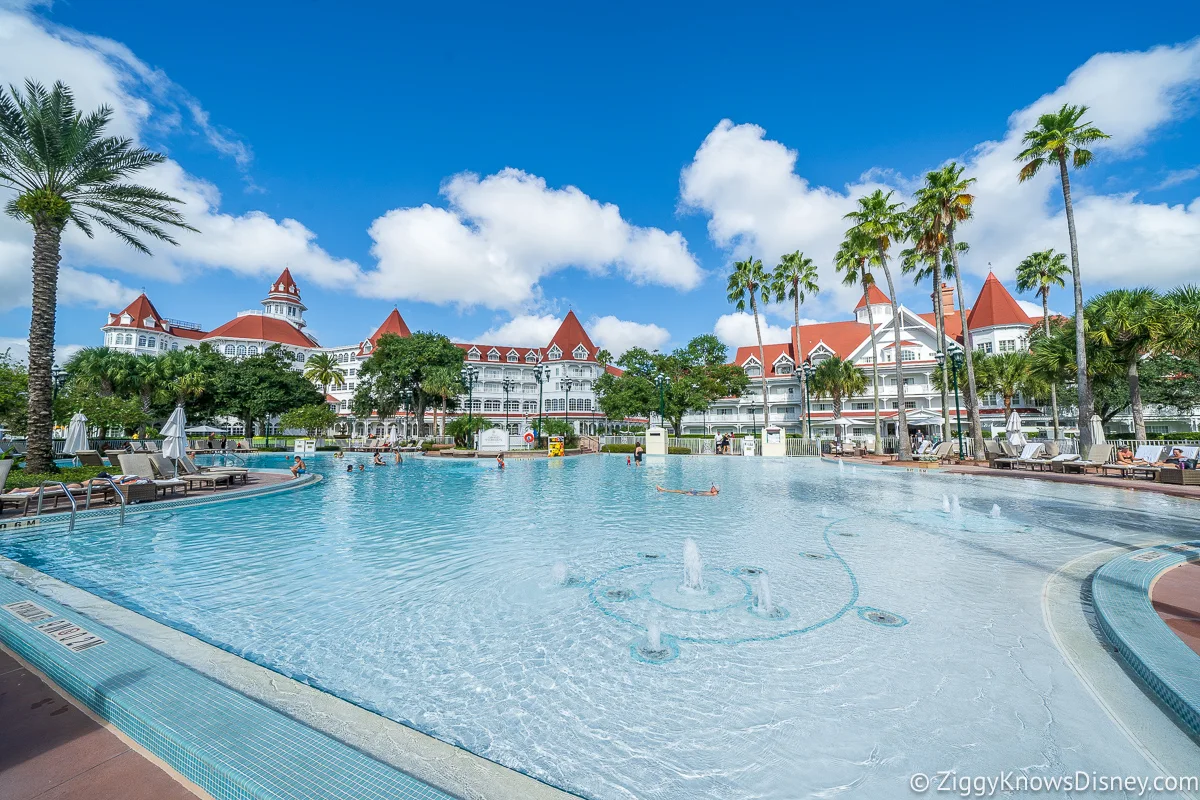 If you want to potentially save thousands of dollars on your next trip to Disney World, I personally recommend David's DVC Rentals. They consistently have the best prices and biggest selection of Disney Villas that will make you ask yourself: "How do they do it?"
5. Get Groceries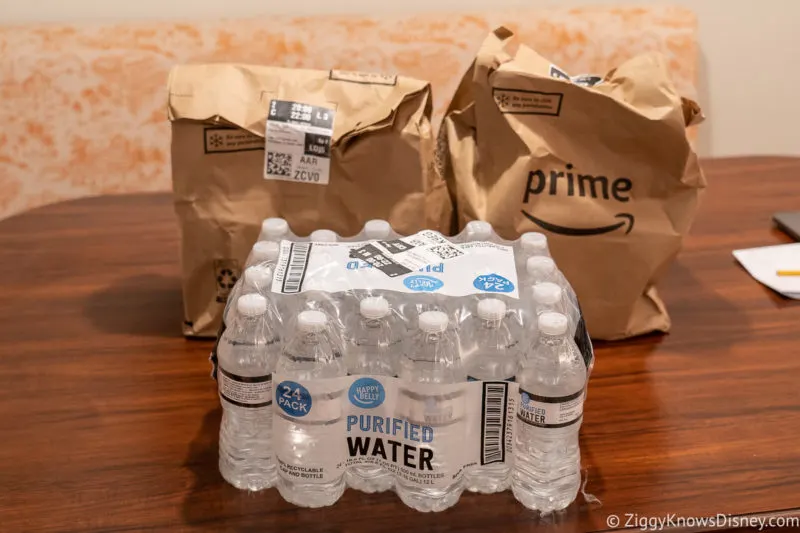 Getting groceries for your hotel room is a great way to supplement your trip and minimize the expense of getting food in Disney for every meal. Our family gets groceries for every trip, and we've done so in many different ways.
The most popular and easiest way, if you have a vehicle, is to just go to the supermarket yourself and grab your own groceries and bring them back to your room. If you don't have access to your own vehicle, you can use a private transport service, which will pick you up from the airport.
These private car services, although a bit costlier than taking bus transportation or Uber can bring you to a grocery store and give you a little bit of time on your way to your Disney Resort at the start of your trip.
If you're already at your Disney Resort and you'd like to get some groceries, you can use services such as Instacart, Amazon Prime Now, or even Walmart+ to have your grocery stores delivered to your resort.
These are seamless processes, you'll just need to give your driver instructions, and then they'll go pick up your groceries at bellhop services at your resort.
And last but not least, you can always call an Uber or a Lyft to pick you up from your resort and bring you to the nearest Target, Publix, Walmart, Whole Foods, or Trader Joe's.
6. Use Credit Card Perks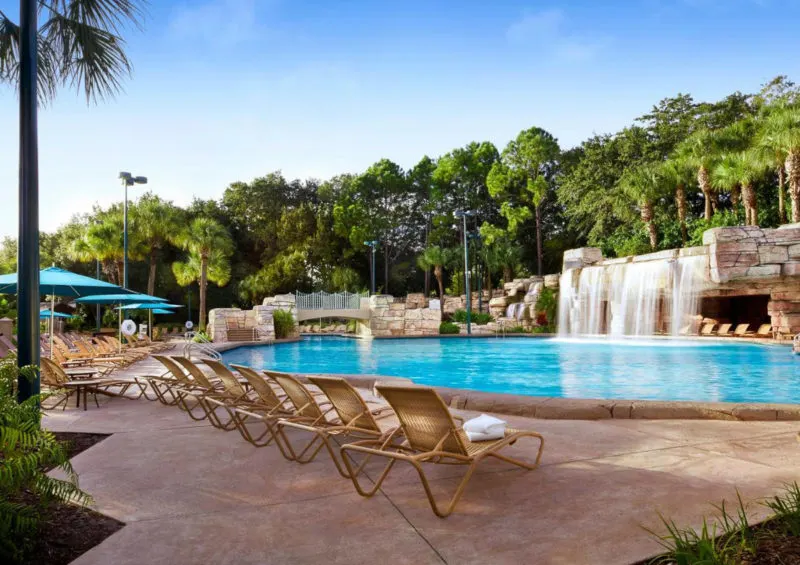 There's a large variety of different ways you can use credit card perks while you are inside Disney to save money.
First off, you can use your credit card rewards points to book stays at off-site hotels such as Marriott Hotels, Hyatt Hotels Hilton, and Wyndham. All of these hotel chains have popular hotels that are actually ON Disney World Property. For a full list of our favorite hotels that aren't Disney, check this post out.
The second thing you can do is use your credit cards that have reward categories such as travel or dining while you're in Disney. These will give you additional points for your vacation that you can use in the future.
And lastly, many travel credit cards such as the Capital One Venture or the Chase Sapphire Reserve offer statement credits to offset travel expenses for a vacation. You can use these 'rewards' to essentially erase your travel expenses from your trip!
7. Spend Fewer Days in the Parks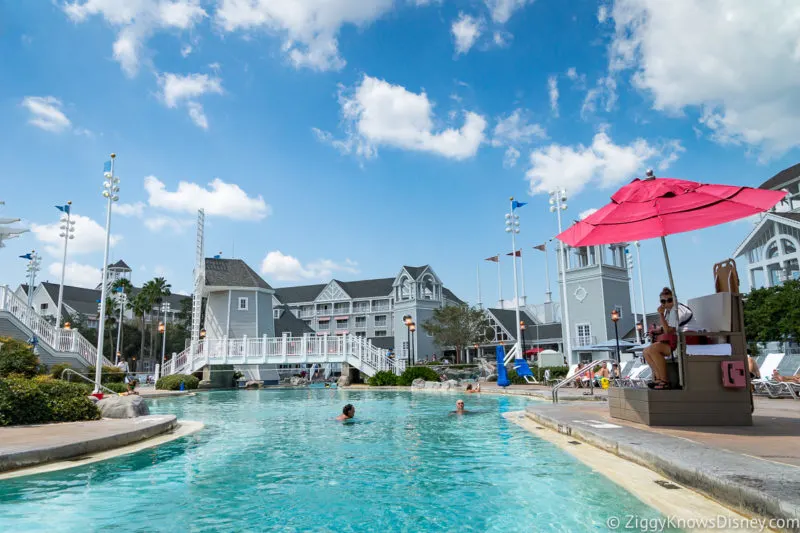 Spending a day at the parks can be expensive not only for the park tickets for a family but also for all of the other expenses you will likely make over the course of the day. Between tickets, food, merchandise, etc, it adds up quickly, especially for larger families.
So one way you can save some money is by spending fewer days in the parks. In fact, one of our family's favorite things to do is to have a relaxing day or two at the resort you're staying at.
After a couple of long days in the parks, these pool days or rejuvenation days will make the following days much more enjoyable, in addition to likely allowing your family to spend a lot less money!
You can also do a number of additional activities on Disney World's property such as going to Disney Springs, booking a day at the ESPN Wide World of Sports facility, or playing some golf at one of Disney's golf courses.
8. Buy Discounted Tickets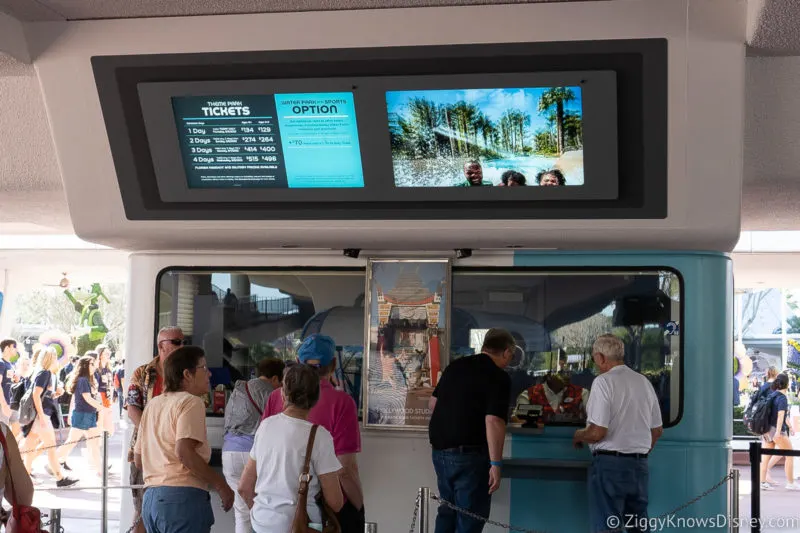 One of the easiest ways to save some money is by buying discounted park tickets at a site such as Undercover Tourist. You'll save anywhere between $6 and $72 for multi-day tickets! While the price won't be any lower for single-day tickets in comparison to purchasing from Disney directly, it's worth considering when it comes to multi-day tickets.
This is an incredibly easy and low barrier of entry to save hundreds of dollars for a family of four, and Undercover Tourist and other authorized ticket sellers such as Orlando Vacation, make it very simple to easily attach your tickets to your My Disney Experience accounts.
For more detailed info on how to take advantage of this savings, read our Guide to Discounted Disney World Tickets.
Cheapest Discount Disney World Tickets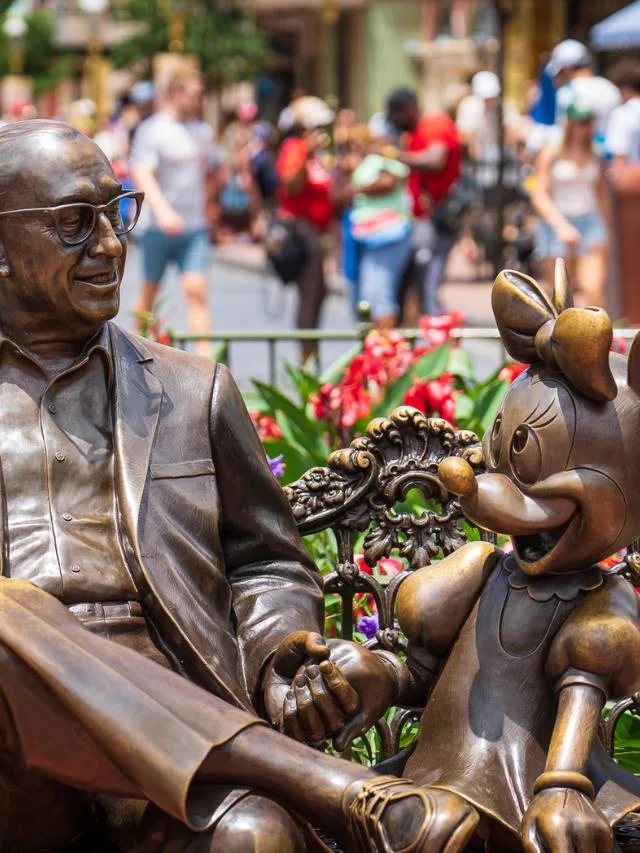 If you are looking to save money on Disney World theme park tickets, our personal recommendation is Orlando Vacation. They almost always have the best prices on multi-day tickets and can save you $20-$60 per ticket over buying direct from Disney.
9. Eat Outside Disney World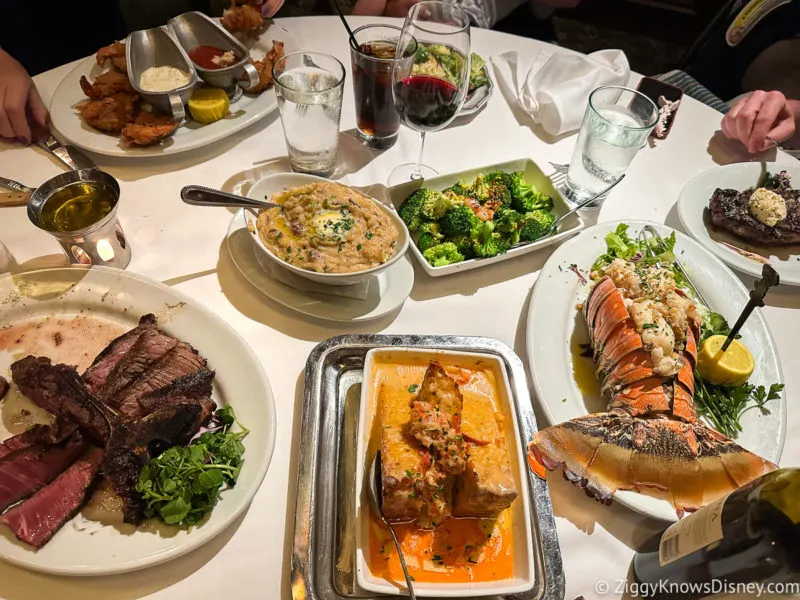 While this isn't one of my personal favorite ways to save money while on a Disney World Vacation, due to my sheer love for all things Disney food, it can absolutely save your family money!
When we think about it, the cost of both table-service restaurants and even snacks can be overwhelming for families who are looking to save every penny to be able to afford a family vacation.
With Disney's food prices continuing to rise, practically unparalleled with comparable comparisons outside of Disney, it's understandable that some might choose to eat some of the meals off-site or simply pack their park meals.
While we wouldn't recommend people to eat ALL of their meals outside of Disney World, we'd recommend a more balanced approach to your meals. Maybe while you're in the parks, you can pack some food and snacks to avoid eating some overpriced quick-serve meals.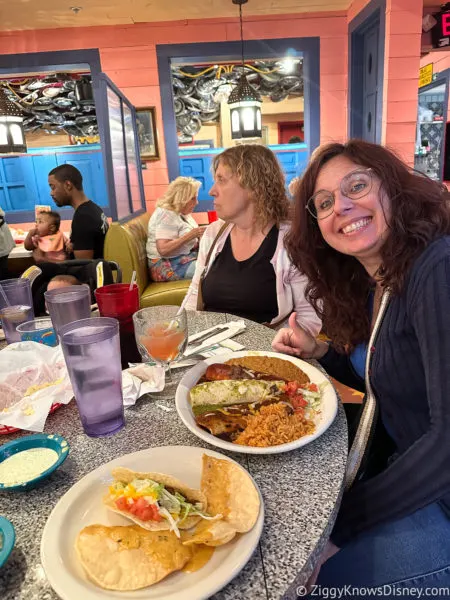 Or you can avoid eating fancier table-service options each day, and instead opt for snacks and quick-service options while you're in the Disney bubble. Then when you go back to the room you can either get some snacks from the grocery store or order some food from Door Dash or Uber Eats. (Wawa anyone?!)
There are a number of ways you can eat outside of Disney World, and most require some advanced planning. However, if you are renting a car at Disney World, it makes things much less complicated.
Once again, the food at Disney is awesome and is a personal highlight for most families, but by just supplementing an occasional meal outside of Disney, you could save some substantial money!
10. Weigh Driving vs. Flying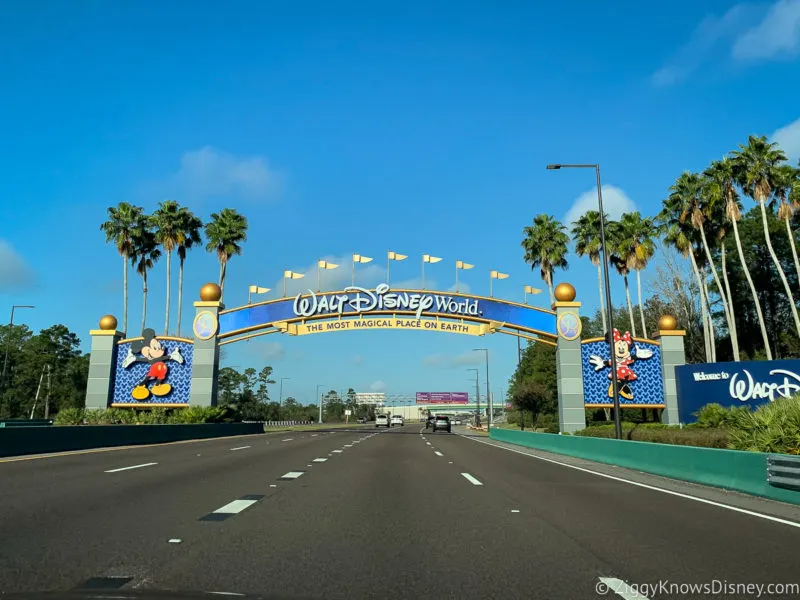 For some people coming to Disney World, this is a no-brainer, while for others, mulling between driving vs flying is a tough comparison. A lot of it depends on driving proximity from your house and the cost of flights for the dates of your trip.
Flying to Disney World isn't always cheap depending on your available flight options, especially for larger families. A side-by-side cost comparison will many times make driving the cheaper option. But besides simply the straight cost debate, there are many additional considerations.
There is the time comparison and factoring in the significantly more time that will be required to drive to your destination both to from the Disney bubble. If you're taking time off from work, would you want to waste potentially 2 full days on traveling each way? Could that time be better spent 'in Disney?'
Then there is also the convenience factor, especially if you have kids. Would your children hold up better on an airplane or on a long driving trip? I know the idea for some small children to be in a car seat for 22 hours is not an overly exciting premise for both parents AND children.
Remember if you're staying at a Disney World Resort, the idea of needing your own vehicle is significantly lessened. If you're staying off-site and not at a Disney World Resort, having your own vehicle could save you even more money, as opposed to renting a larger vehicle upon arrival.
It's a difficult decision to make for some families, and all the pros and cons should be weighed heavily.
11. Skip the Park Hopper Option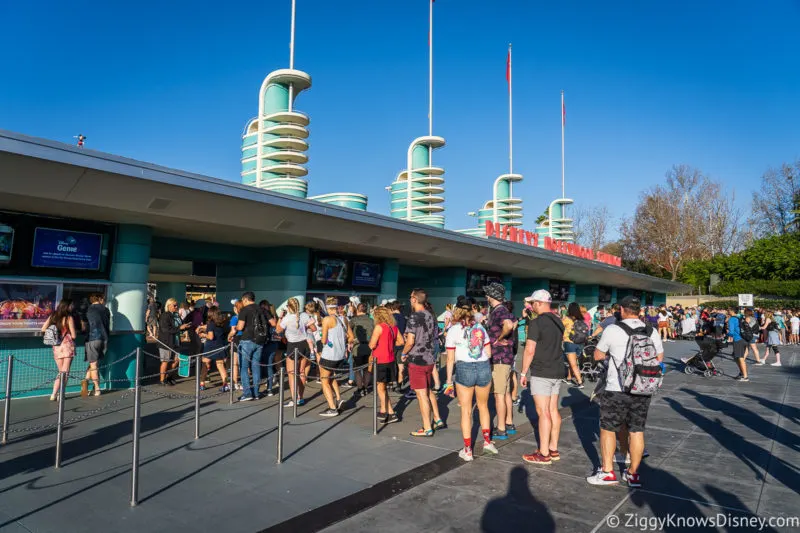 Purchasing park tickets at Disney World will bring up the question "Should I park hop or not?" In essence, what that simply means is "Do you want to visit multiple parks each day?" While that might seem like an easy answer, the problem is that with park-hopping comes additional costs.
While park hopping at Disney World will give you significantly more options each day, giving you additional flexibility to bounce around from park to park after 2:00 each day, there are ways to plan your trip so that you don't need to spend the extra money to park-hop.
Simply plan your days to make the most out of each park day. For instance, if you're visiting Magic Kingdom on that day and the park hours are 9:00 am to 9:00 pm, plan so that you can make the most out of that particular day.
Do the same thing for each park you visit. And if your family can't pull off an all-dayer, then go back to your hotel or resort in the middle of the day (during the peak sun hours) and come back to the park in the later afternoon/early evening.
By doing this, you won't need the park hopper option. There is MORE than enough to do at the parks to keep you busy all day and by skipping the park hopper option you'll save hundreds of dollars on your park tickets.
12. Stay at a Cheaper Resort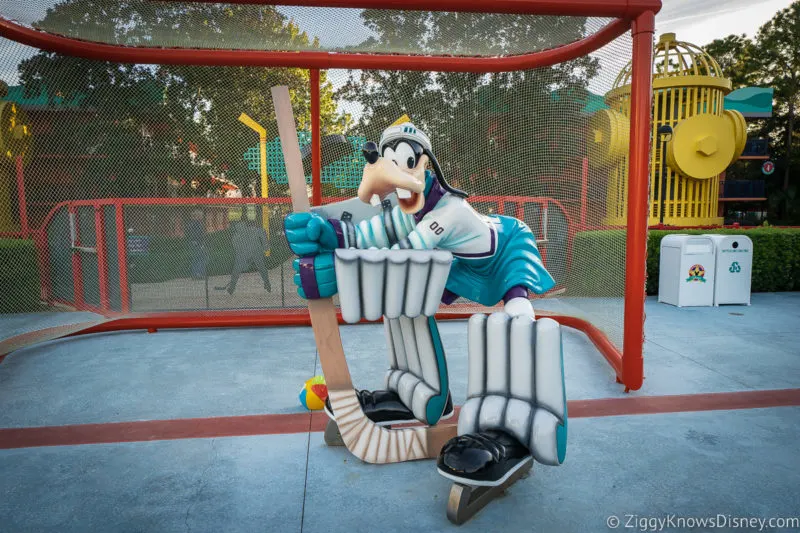 While we normally are fans of staying at a Disney World Resort, if at all possible, there is still significant leeway when it comes to the cost of staying at each resort. Disney World Resorts have three categories: Value, Moderate, and Deluxe.
And while Value Resorts certainly aren't sophisticated or lavish, they are perfectly comfortable and clean. And best of all, kids absolutely love them! They are fun and whimsical and bright and cheery.
The Disney attention to detail is still evident, and they'll be everything you need and more if you plan on making your trip a park-centric Disney World Vacation.
While our family generally prefers to stay at a Deluxe Disney Resort, we often sometimes opt for Value Resorts simply because we aren't planning on spending significant amounts of time at the resort.
If you plan on spending the bulk of our time at the parks, and the need for a fancier hotel simply just isn't necessary. In any case, our guide to the Cheapest Disney World Resorts covers all the best values at each level.
13. Stock Disney Gift Cards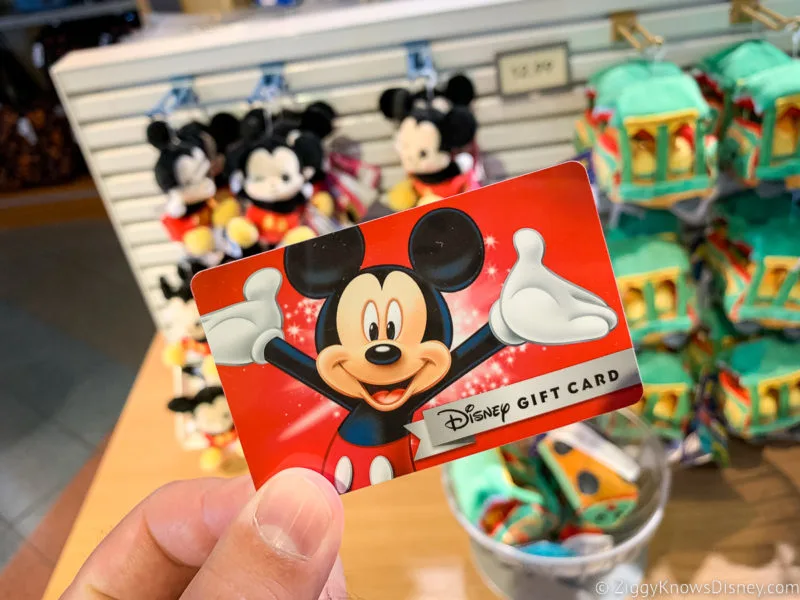 Stocking up on Disney Gift Cards is not only a great way to save up for a Disney Trip, it can also save you money when you are there! With Disney allowing you to pay for practically everything these days using Disney gift cards, bringing them along can be a great option for families looking to save money.
While the idea of needing bulks of Disney gift cards to pay for your trip and keeping track of each of them can be overwhelming and annoying frankly, Disney makes this quite easy now with their gift card website. You can link all your Disney gift cards in one place, allowing you to simply carry one gift card on you at all times.
But the best part of all with Disney gift cards is that they can be purchased at a discount! With guests frequently saving anywhere between 5-10% by purchasing them with a couple of our strategies in our Discount Disney Gift Card guide here, purchasing gift cards has never been smarter!
While it requires a little advanced thought and some planning, if done right, it can easily save you a couple of hundred dollars for your family vacation. Hey, and that's something, right?
14. Keep Searching for Flights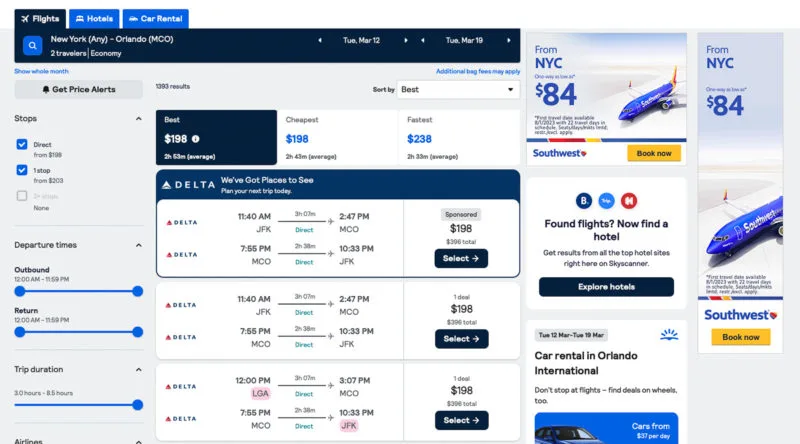 When it comes to flights, search search, and search again! Flights are constantly changing in terms of price and available options. We find that the best time to find the best deals on flights is either Tuesdays or Wednesdays, the earlier in the morning the better.
Our favorite site to check is Skyscanner. Simply use their best flight comparison tools and search under 'Flexible' days and it'll show you your available options. I'd also check Google Flights which will also find airlines such as Frontier and Spirit that Skyscanner often doesn't search for.
The one airline that evades both of these other sites is Southwest, which is the most popular airline for flights to Orlando. So check their website directly too for prices. Southwest is often our families' choice due to the available scheduling options and the fact that we can check our bags for free!
15. Skip Genie+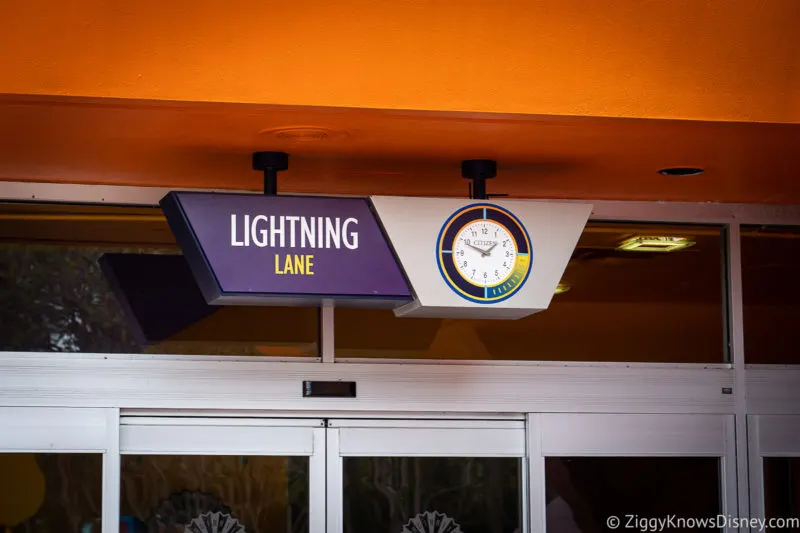 While this is a controversial take and it isn't the answer for everyone, by skipping Genie+ you'll save significantly! Genie+ the new FastPass of sorts, allowing families to skip the lines for minimal wait times. However, unlike FastPass, this is a paid service that can be very expensive.
Genie+'s daily rate varies depending on the day you visit and will fluctuate between $15 all the way up to $35 per day. And while we aren't always against Genie+, simply to save money, you are better off avoiding Genie+.
For example, a family of 4 you could easily be spending an additional $60 to $140 per day for Genie+ and spread out over the course of a week, that's an additional $420 to $980 dollars!
While it's quite nice to save considerable time from having to wait in lines, with convenience comes considerable additional cost. To get a full run-down, read my post about whether it's worth it to really pay for Genie+.
16. Always Book Discounted Rooms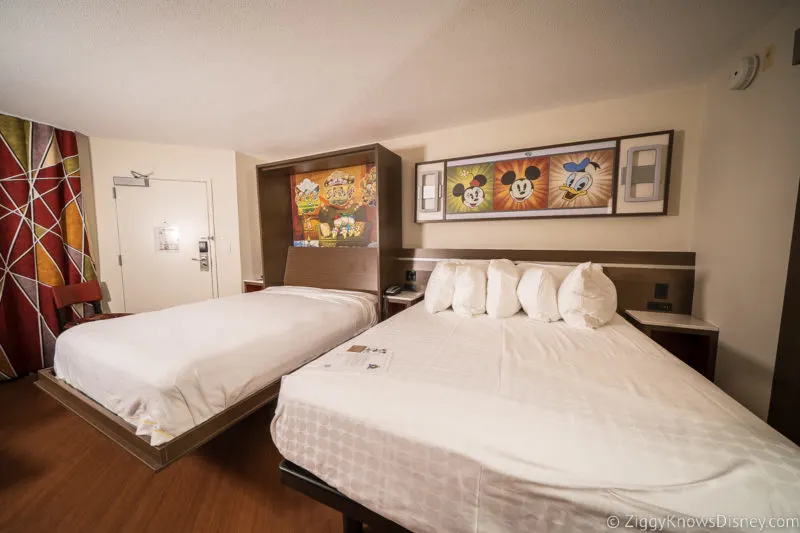 While you can book Disney Rooms up to 19 months in advance, that doesn't mean that you'll always be receiving the very best discounts right away. In fact, Disney usually releases the discounts for your particular dates 6 months prior, so your best bet for getting the best room prices means that you need to keep monitoring the room prices!
I'm not telling you not to book a Disney World Vacation far out, in fact, normally it's a smart thing to do. However, you need to continue to monitor the room prices. With an Authorized Disney Travel Agent, they'll automatically do this for you and make sure you're continuing to get the very best rate on your trip.
If you don't use a travel agent, you'll need to do this yourself, which can be tedious. Continue to check Disney's Official Site and see if any additional discounts come out for the dates of your trip. If you find something, call Disney and ask to adjust your room-only or vacation package so that you are taking advantage of the latest promotion.
We cover all this and more in our Guide to Booking a Disney World Vacation.
Ready to Start Planning Your Disney Vacation?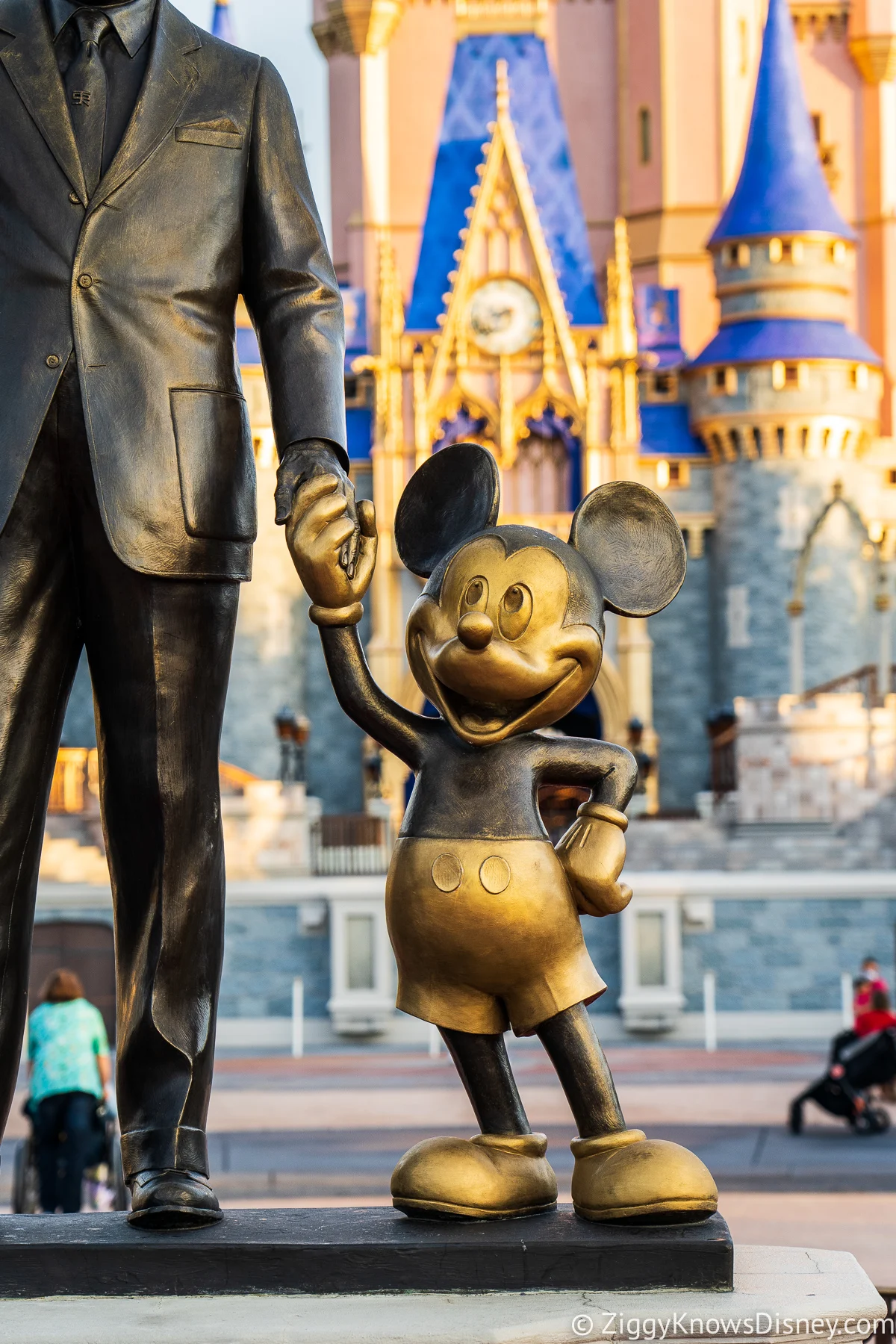 17. Eat at a Buffet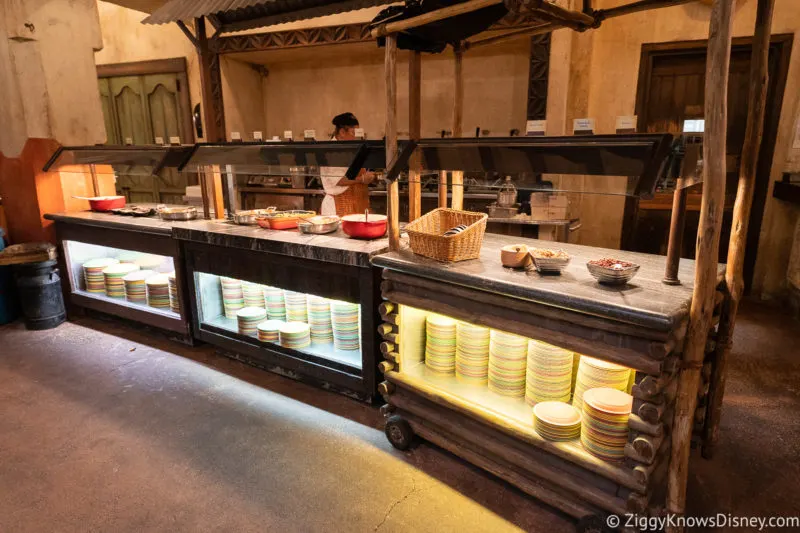 One of our favorite experiences in Disney World in general is to eat at a buffet! It's a fun and unique experience, especially if characters are involved! But eating at a buffet can also be a great way to save money!
Simply time your meal so that you save plenty of room so that when you visit the buffet you're starving! Get your money's worth of food, and by filling up at a buffet it's likely you won't need much more substantial food the rest of the day.
If you have a breakfast buffet, perhaps time it so that it's a little later so that it can be both your breakfast and your lunch.
One of our favorite buffets with tremendous value is found at Boma at Disney's Animal Kingdom Lodge. It's got great quality food and it's one of the best reasonably priced buffets in all of Disney.
18. Buy Disney Merchandise Outside the Parks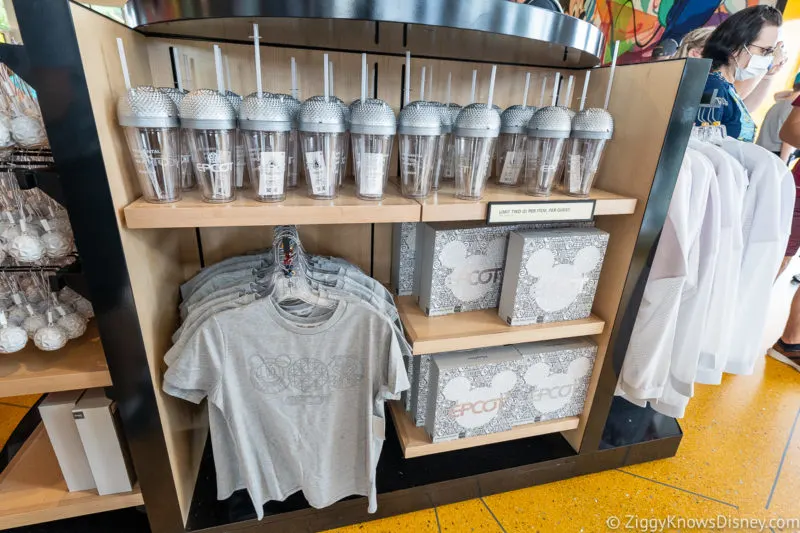 Disney Merchandise inside the parks can be incredibly expensive! It's also very monotonous, and you'll often find the same merch throughout the Disney Parks and Disney Springs. So not only will you save a lot of money by purchasing your merchandise at nearby stores outside of Disney, but you'll likely find more unique offerings.
There are stores up and down International Drive in Kissimmee and all over the Orlando Metroplex where you can find Disney merchandise where you'll find things at a fraction of the cost instead of buying them in the parks!
Another option is online. You can go on sites such as Amazon, Etsy, and Tee Public and find a lot of fun and unique designs as well. The nice thing about purchasing them online is that you can have them at your house prior to your trip, and wear them on vacation.
If purchasing mech in the parks, be sure to take advantage of any discounts such as DVC Member, Cast Member, or Annual Passholder discounts.
One of our favorite stores in all of Disney World where you can get better deals on Disney Merch is Uniqlo in Disney Springs! We've found great deals here over the years and a wonderful variety.
19. Avoid Hard-Ticket Events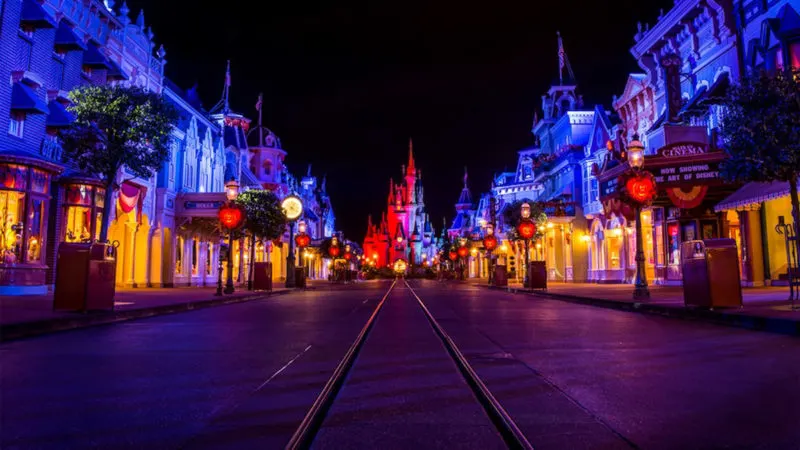 While we love some of the hard-ticket events throughout Disney World such as the VIP Tours and the Disney After Hours events, these things can add considerable cost to your Disney Vacation.
Of course, we understand they would add a certain level of uniqueness to your trip, they aren't necessary if you are trying to save money.
These ticketed events can cost families hundreds if not thousands of additional dollars, while being completely unnecessary, albeit fun. Trust me, you can have a great vacation without purchasing any additional ticketing events!
Take advantage of the many things you CAN do on your Disney World Vacation to maximize your time, such as utilizing Early Theme Park Entry and getting good spots for the nighttime shows!
20. Say No to the Extras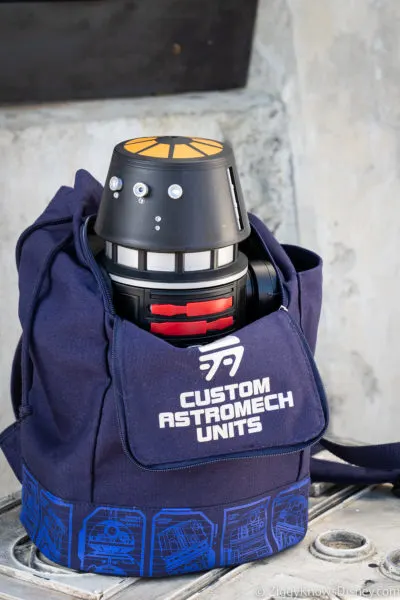 There are loads of additional extras that can cost considerably more money such as building a lightsaber at Savi's Workshop, building a droid at the Droid Depot in Disney's Hollywood Studios or taking your child to the Bibbidi Bobbidi Boutique to transform them into a princess or knight.
These are just to name a few of the extras that a Disney World Vacation can offer you, and yes, they are awesome!
However, all of these things can rack up your vacation bill quicker than the speed of light! And while there's a time and a place for all of these things if you're on a shoestring budget, they're best avoided if on a budget.
21. Share Meals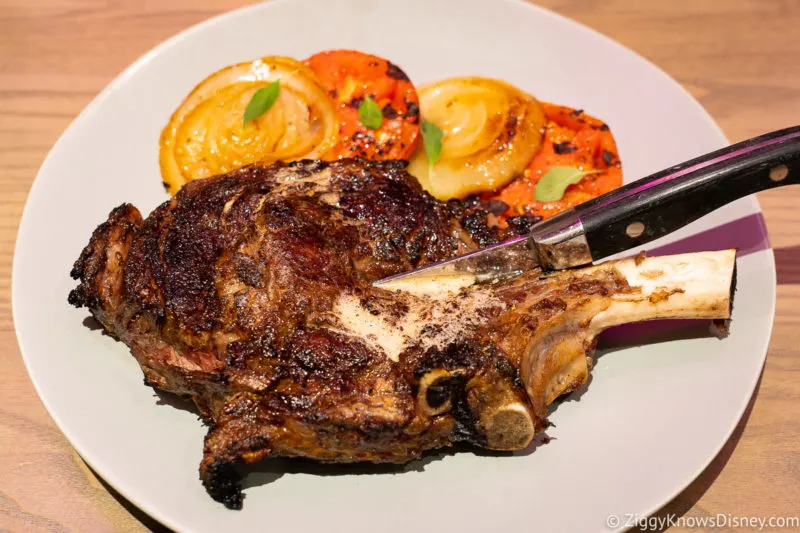 Depending on the size of your appetite and how you feel about sharing meals with another person in your group, this can be a great way to save a bunch of money during your Disney World Vacation.
My wife and I often tend to favor the same kinds of foods on a Disney menu, and many times we will just get one entree and then split an appetizer as well! It's a perfect way to eat well but still save money.
Many of our favorite Disney World restaurants are signature dining experiences, meaning that oftentimes entrees are upwards of $50 and $60. This can get outrageous if everyone in the family gets an entree.
While we normally do this at table-service restaurants, this can work even on quick service locations or snack stands. And when multiplied throughout the course of the week, sharing things amongst multiple people brings the overall cost down significantly.
By splitting entrees you'll likely get more than enough food while also saving yourselves considerable amounts of money.
22. Do the Free Activities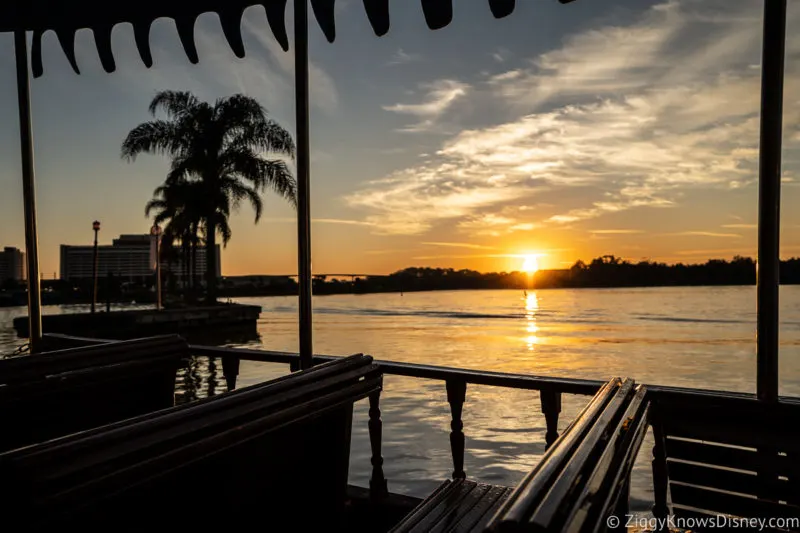 Shockingly, Disney World trips get more and more expensive each year, and finding free things to do within the imaginary Disney World walls can be a great way to enjoy your days without needlessly stressing about money every two seconds on your vacation.
One of the very best free activities you can enjoy around the Disney World campus is free transportation everywhere! This means the wonderful Disney Skyliner, which takes you on an overhead gondola system taking you on a scenic journey to locations throughout Disney World.
Then you have the famous Disney World Monorail, which is appropriately named the 'Highway in the Sky', taking you on a fun and memorable trip around Magic Kingdom and EPCOT.
Then of course you have the many different scenic boat rides you can take around the many lakes of Walt Disney World. And lastly, you have the Disney Bus system, which takes you practically everywhere!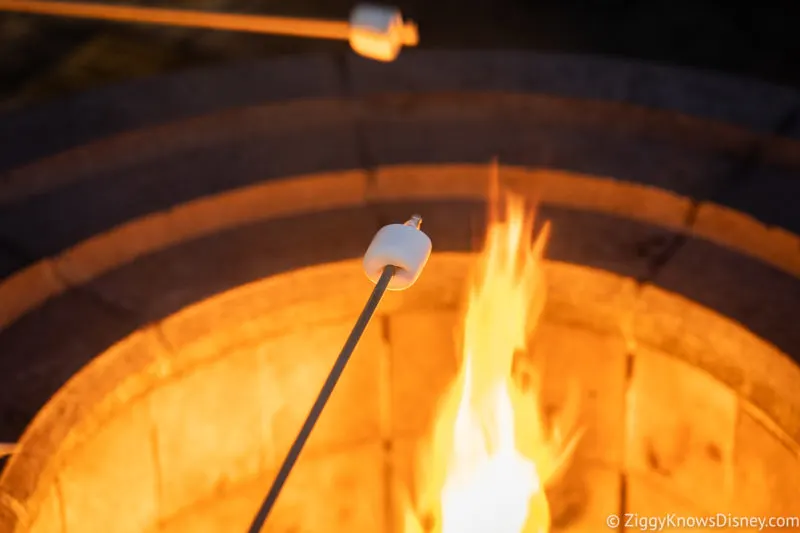 Transportation is our favorite freebie, but there are loads of other freebies such as:
Celebration buttons
Enjoying Disney Springs
Walk around the Disney Boardwalk
Explore the famous Tri-Circle D Ranch at Disney's Fort Wilderness Resort
Resort Hop and explore the different resorts
Fun scavenger hunts, known as Kidcot, throughout EPCOT's World Showcase
Free Parking at both Disney Parks and Disney Resorts (If staying at a resort)
Coke Samples at Club Cool in EPCOT
Free Concerts in EPCOT during the Festivals
Search for Hidden Mickeys
Enjoy a campfire or a movie under the stars at your hotel's resort
There is an endless amount of free things you can enjoy throughout Disney World, and whether you're looking for a freebie or not, these things are great times!
23. Bring Your Own Food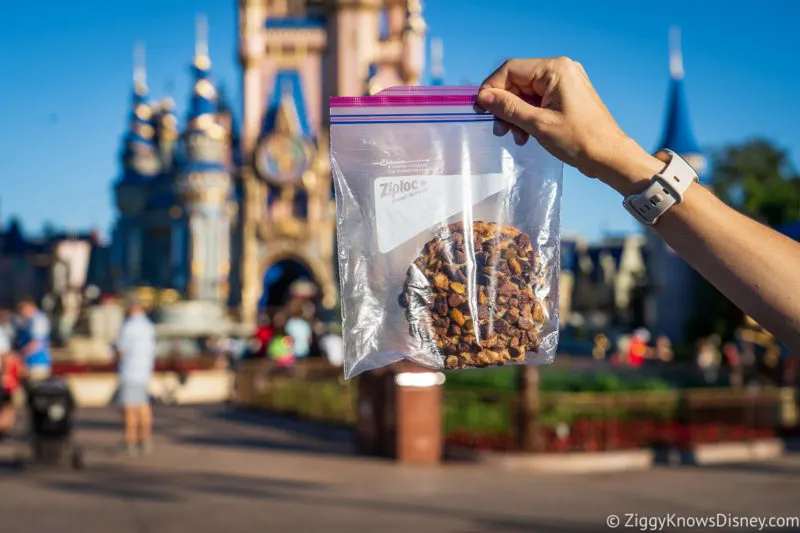 While we are big fans of enjoying the many different food offerings of Disney World, occasionally packing a meal or two for the course of a day is a great way to save money!
While we don't tend to bring our own food very much, we often see families bringing small coolers or their own packed food right into the parks. This can be very simple if you're staying off-site and have easy access to local grocery stores to get your own food in advance.
Keep in mind, don't bring coolers that are too large, and don't bring any glass containers, they'll be confiscated upon entry in the parks.
If you follow the rules and bring food that is packed, you'll be able to enjoy your food anywhere on Disney's property. There's something nice about enjoying a nice picnic in front of Cinderella's Castle with a pre-packed cooler for the family!
24. Rough it in the Wilderness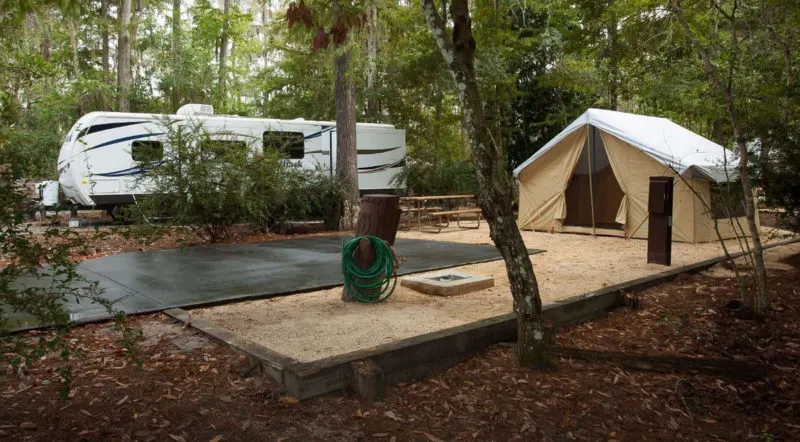 If you weren't aware, the Disney World Resort has a campground on its property, Disney's Fort Wilderness Resort and Campground! Not only that, but it's right next to the Magic Kingdom.
Staying here and camping amidst the great outdoors in over 750 acres of pine and cypress forests can be a great way to discover the timeless beauty of the American frontier. You'll enjoy picturesque backdrops and tons of wildlife throughout the property including deer, rabbits, ducks, armadillos, and more!
Not only is Fort Wilderness a unique and action-packed way to stay on Disney World's property but it is also incredibly cheap! If packing a campsite (Up to ten people) and utilizing tents, you'll find a stay here will be the cheapest way to stay at a Disney World Resort.
While it isn't a glamorous way to stay in Disney World, it is cheap, fun, and even folks that don't normally like to camp will find this resort one of a kind, and a worthwhile adventure.
There's no other resort in Disney World that has all of the recreation options that Fort Wilderness features, including water sports, fishing, golf car rentals, archery, pony rides, canoeing and laying, basketball, volleyball, and the famous Tri Circle-D Ranch!
25. Skip the Memory Maker
Disney offers a popular photo service that you can add to your park tickets if you choose called the Memory Maker. This service allows you to download all of your ride photos and any additional pictures that were taken over the course of the week by a Disney PhotoPass photographer.
These photographers are Disney Cast Members that are stationed throughout the parks taking guests' photos in front of Disney World's most picturesque locations.
While it sounds good in theory, the problem is, it's very costly! Right now the Memory Maker comes in at $169 for an advanced purchase and $199 when purchasing at the time of your trip. We'd recommend you avoid this if looking to save money.
You can take your own photos while using some of the same effects on your smartphone using popular social media apps such as Snapchat or Instagram.
A hidden secret though is that you can still use these Disney photographers to take photos of your family by giving them your smartphone! That way you'll still have these professional photos done for you without needing to pay a dime!
26. Don't Waste a Half-Day in the Parks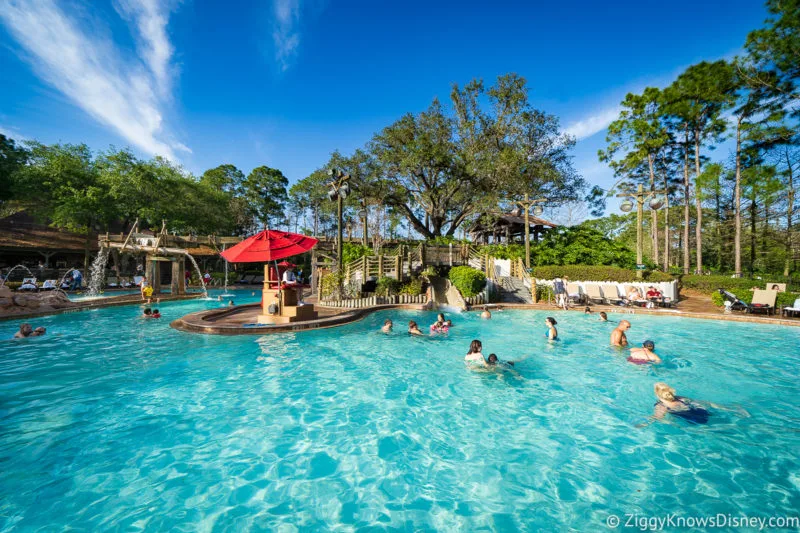 If you're going to pay for a park ticket, which is NOT cheap, then utilize the entire day and not just a part of the day. With park tickets costing more than $100 per day, spending a few hours in the parks is a terrible value!
For example, if the weather is going to be too hot or perhaps you're just not interested in doing a long park day, then spend your day doing something that isn't as costly or better yet is free! Do things such as resort hopping, go swimming at your resort, play a round of mini golf, or go to Disney Springs and do some shopping and eating.
Knowing that it isn't cheap, plan your days accordingly and make sure if you're visiting the parks that you get significant value out of your ticket.
27. Skip Table Service Meals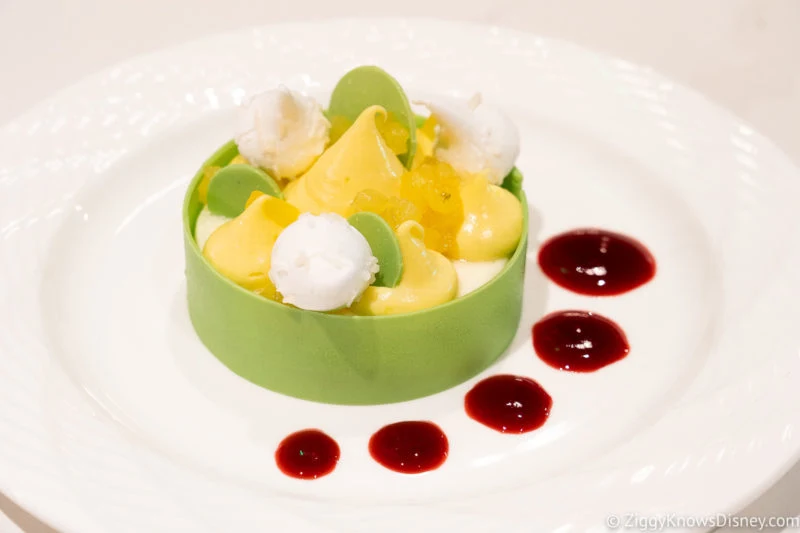 While not one of our favorite options due to the fact that we absolutely adore some of the Disney Table-Service restaurants, the truth is, they can be incredibly expensive! And Disney's quick-service options and snack options are continually getting better and better, minimizing the significant disparity in terms of food quality.
So rather than sitting down and spending loads of money on an expensive table service option, why not enjoy one of Disney World's best quick service restaurants or snack your way through the parks? It's impossible to try them all, and you'll likely spend a fraction in comparison to the more expensive table-service counterparts.
And while we'd still recommend, if at all possible, to eat at least one or two table service meals throughout your trip, they aren't necessary every day.
28. Eat a Kid's Meal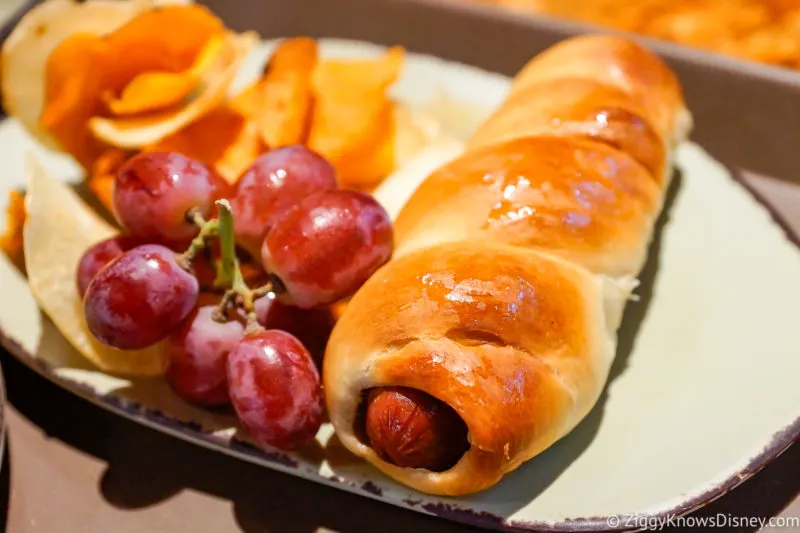 I can't tell you how many times my wife or myself have been in the mood for just some good ole' Disney chicken tenders and french fries. And while we can get this on the adult menu in many restaurants, the kids' meal is generally a significantly reduced price over the adult portion (and a smaller portion size).
Don't worry Disney won't question whether you have a small child or ask to see proof that you have a kid. Anyone can order kid's meals. And if you're just looking for a little snack without paying the more expensive rate of an adult meal, ordering a kid's meal can be a great option!
29. Buy a Landry's Gift Card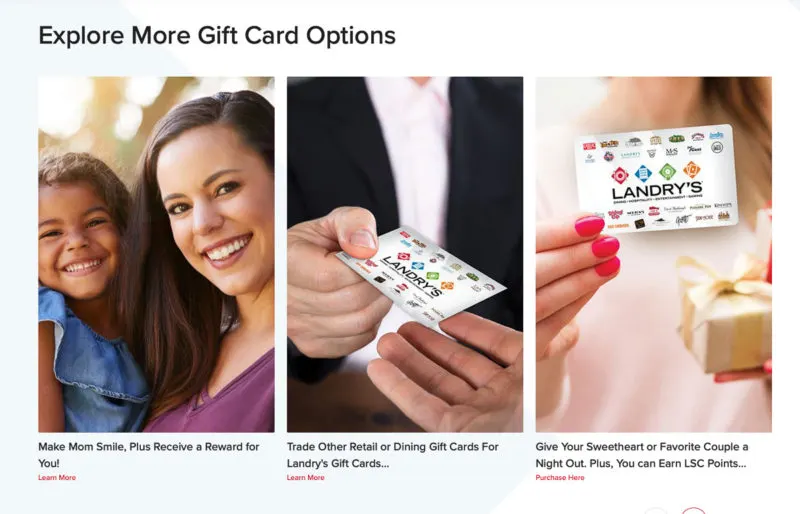 A great way to save an easy 20% off on a Disney World meal is to buy a $100 Landry's Gift Card for only $79.99! You can buy them here if you have a Costco membership.
For those unfamiliar, Landry's is the name of the company that owns several different Disney World Restaurants on-site including both Rainforest Cafe locations, T-Rex Cafe in Disney Springs, and Yak & Yeti in Animal Kingdom.
Simply show them your gift card and save an easy 20% off discount on your food. We LOVE Yak & Yeti and think it's one of the more underrated family restaurants in all of Disney World. We've never had a bad meal here and think it can be a great way to use your gift card.
30. Get a Disney World Annual Pass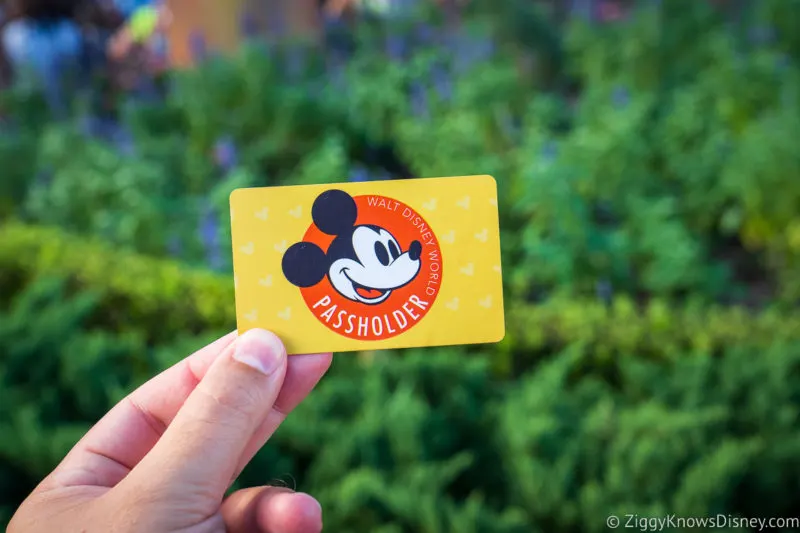 While purchasing a Disney World Annual Pass isn't cheap for everyone, it CAN be cheaper in the long run if you're going to be in the parks a lot!
However, don't force yourself unnecessarily to make trips to Walt Disney World just to get value, that will cost you more money in the long run and contradicts the savings.
It's always best to do some math and figure out 'when' it makes sense to purchase it. And just because you purchase it the first year doesn't mean it makes sense to get it every year. For a good run-down and considerations to think about, check out this post.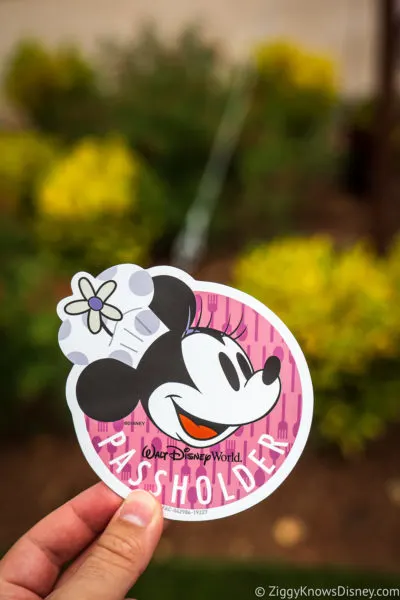 We always tell people if you're already going to be down there and need park tickets, it could be worth it! As a general rule of thumb, if you're planning on being in the parks at least double-digit days, it's absolutely worth some consideration.
And while the upfront costs of annual passes are incredibly high, if it's "close", we'd normally recommend you purchase one because of the discounts you get on merchandise and food.
You receive hotel discounts, merchandise discounts, and dining discounts with your annual pass which will likely offset the potential little variance in whether you're getting full value. But as always, do the math and consider whether it makes sense first!
31. Get Free Ice Water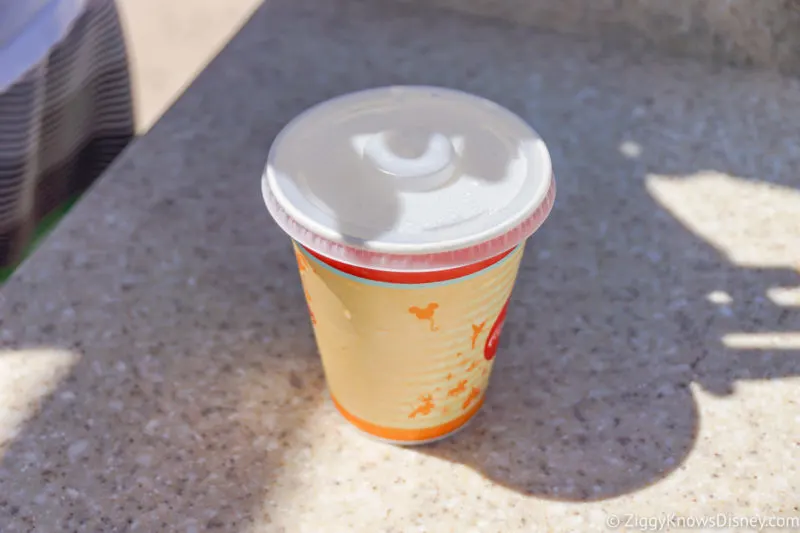 The favorite "freebie" tip that practically every Disney Blog talks about and is almost obligatory is asking for free water! It makes absolutely zero sense to me to pay $4 for a bottle of water when you can just ask for a free cup of iced water.
And while it is true sometimes Florida tap water isn't always the tastiest, most times it's perfectly fine! And if it keeps you from getting dehydrated or getting heat stroke, it'll more than suffice.
So how do you get free water? Simply ask any quick-service food location that serves drinks in the parks. Almost every place has cups now and they'll give them to you for free to get water. If the particular location you visit doesn't have cups, ask if there is a nearby location that does. They'll point you in the right direction.
Do this each day and make sure you get fueled and hydrated for your long and hot days in the Florida sun!
32. Bring Reusable Water Bottles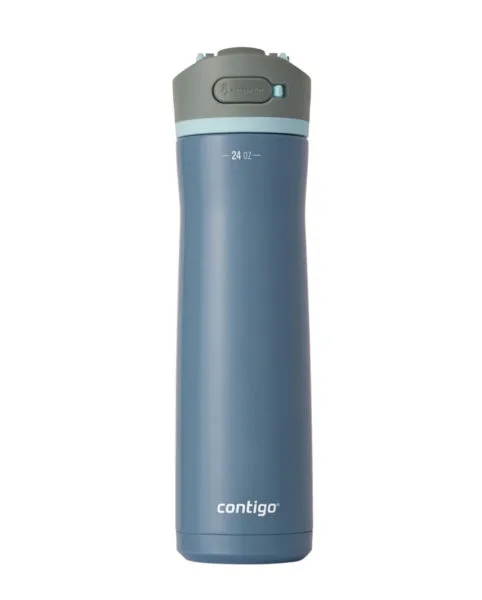 If you want to UP your water game a few extra notches, bring your own reusable water bottle! Simply go to a site like Amazon and find a nice refillable bottle, just remember they can't be glass. We tend to like the Contigo water bottles as we've used them quite extensively in the past.
Once you have your reusable water bottle, simply follow the suggestion above by continuing to get free water every place you can and refill your water bottle every time you're getting low.
This will ensure you and your family stay hydrated throughout the day. It also allows you to have more water at once as opposed to having those tiny paper cups that Disney gives you, forcing you to continually get more.
33. Plan Fewer Meals Per Day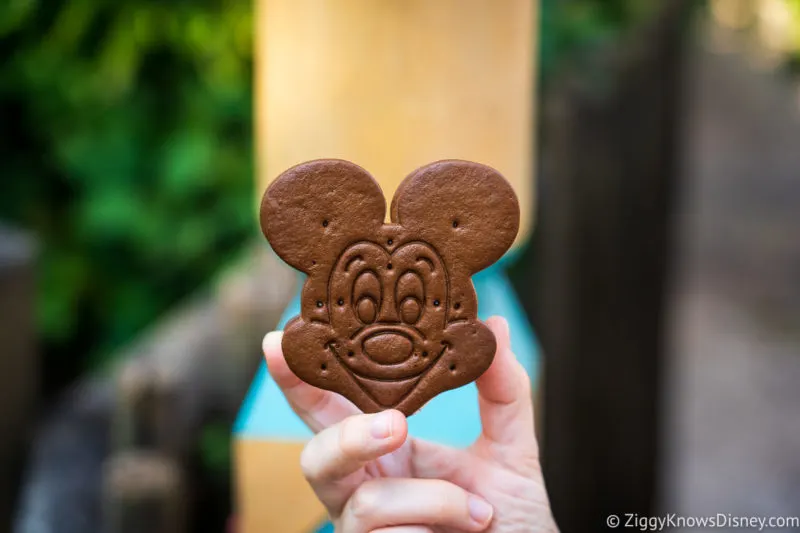 While it is our human nature to think we will need 3 meals per day, for most guests, this isn't the case at Walt Disney World! When you are out under that hot Florida sun all day, it can ruin your appetite and many times we don't even feel like eating.
Then, if you are like us and spend your day snacking through the parks (Dole Whip, Popcorn, Pretzels, etc..), it's doubtful you will need three sit-down meals a day. Trust me, there is nothing worse than overstuffing yourself in the heat and sun on a Florida day. It saps your energy and makes you want to go back to our hotel room to take a nap!
What you can do is plan to have one large sit-down meal per day (at a buffet, or another table-service restaurant). That will likely fill you up for two mealtimes.
This is true especially if you go to a buffet and time it so that it's in between meal times (like at 3:00 pm to split lunch and dinner). Save up your appetite and get your value for the buffet, then just have a snack in the evening to tide you over!
34. Skip the Dining Plan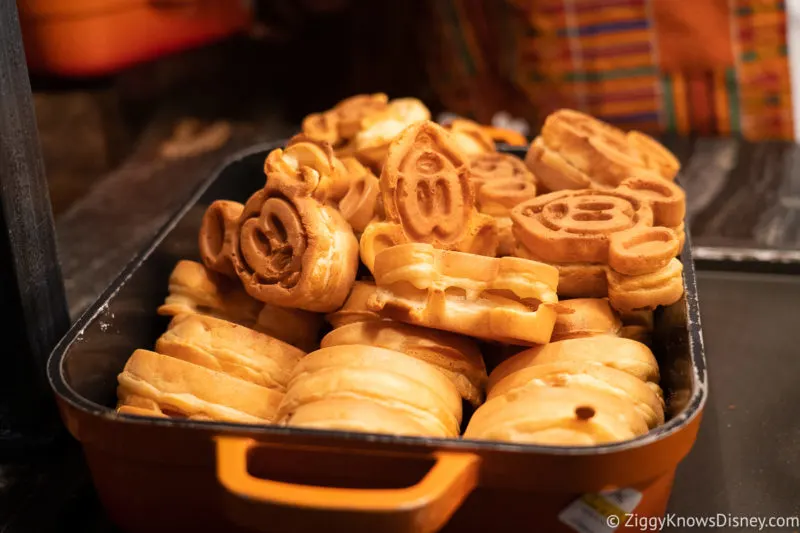 While we are excited about the return of the Disney Dining Plan in 2024, it's not exactly a "budget-conscious" option for families. It's really more about convenience and pre-paying for your meals prior to your trip. This gives your vacation more of an 'All-Inclusive feel' so that you don't need to be consumed with the costs of dining once you are on site.
While there was a time several years ago when the dining plan made more sense for families, these days it is less about saving money and more about convenience, which is why we don't recommend it for most.
Sure, there are ways to make the dining plan advantageous in some instances, but for most, it makes little sense. And it essentially forces you to eat your meals at Disney World.
You'd be better off getting a few of your meals outside of Disney, by either packing some of your own food or heading to the grocery store at the start of your trip.
35. Get Free Parking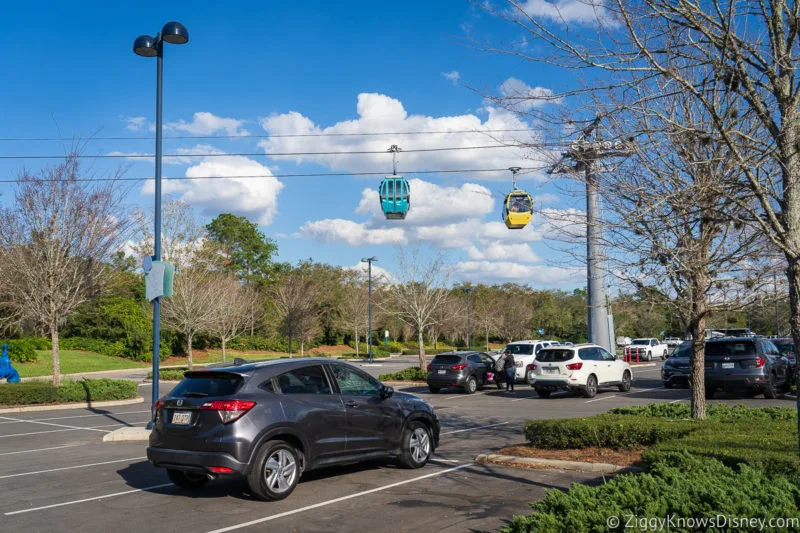 By staying at a Disney World Resort, you can get free parking both at your resort AND at the Disney World Parks!
Instead, if you're staying off-site at a non-Disney hotel, you'll likely have to pay for parking at your hotel and when arriving at the Disney World Parks (if you don't have an Annual Pass). This can add up quickly, easily adding hundreds of dollars to your trip!
So when considering staying off-site to save money on the rate of the hotel, think of the additional costs of paying for parking once at Disney and at your hotel. Read more of our tips in our Guide to Parking at Disney World.
Best Rental Car Company in Orlando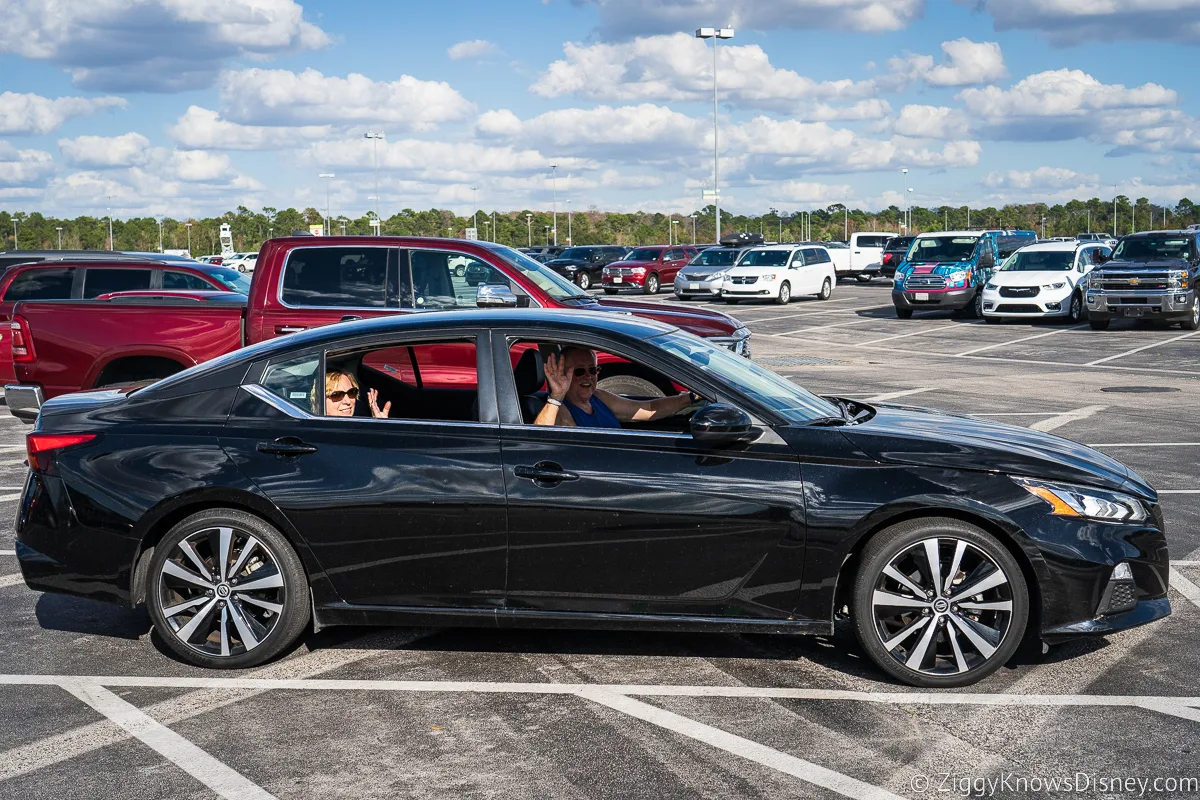 36. Bring Your Kids at the Right Age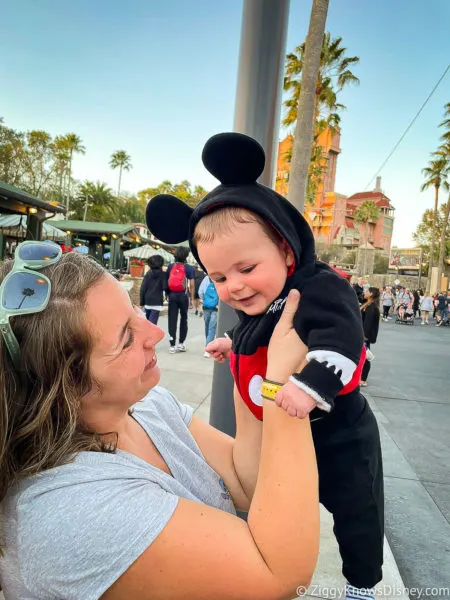 At first thought, you might have thought I would be recommending you wait until your kids are older to fully appreciate Disney World. But actually, I'm saying the exact opposite! Take advantage of taking your kids to Disney World when they're still free!
Kids can fly for free on an airline AND enter the Disney World Parks for free until they turn 3 years old. They can also eat at buffet restaurants for free during that time period as well.
So I'd recommend bringing them while they're free. While it's true they might not fully embrace and remember a trip when they're so young, I'm sure YOU as the parent will.
And as your child gets older, from the ages of 3-9, they'll be under the classification of a "child" and pay a little bit less than adults. This means that for park tickets, restaurants, and special events, they'll get to pay a reduced rate.
These things are worth considering, and if you're on the fence about 'when' to take your children, considering their ages can actually save you a bit of money.
37. Bring Your Own Stroller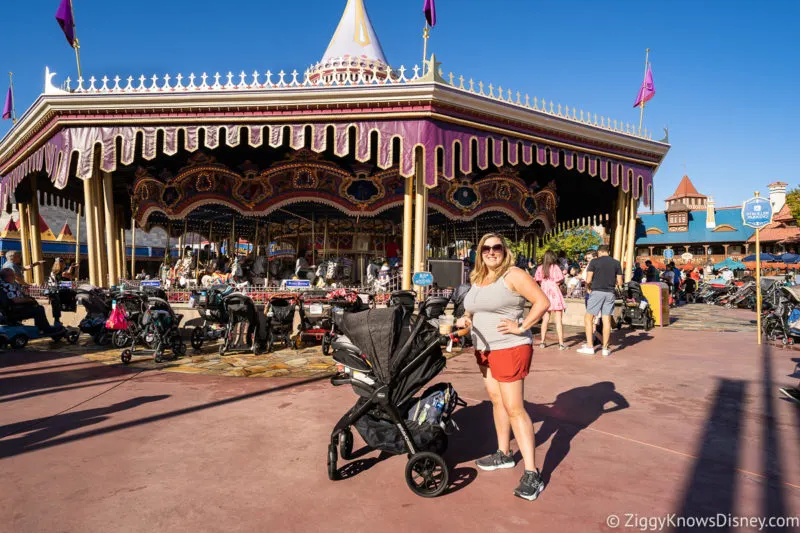 While you can certainly rent strollers at Disney or outside of Disney through different 3rd party companies, the costs can be overwhelming! This is especially true if renting a stroller at the different Disney Parks each day. We find families tend to feel most comfortable with their own stroller.
It's helpful to know how to operate your stroller as you get in and out of Disney transportation, on and off buses, boats, etc. Having your own stroller gives you AND your child additional comfort. Not to mention it'll save you significantly throughout your trip.
But make sure your stroller fits the criteria to enter the parks at Disney. To find out, read Disney's rules for using a stroller.
If you still want to rent a stroller and save money, we recommend checking out Kingdom Strollers. They offer the best prices and great customer service and delivery options.
If you're worried about theft or someone stealing your stroller, you can design it and put bright and colorful ribbons, name tags, etc.. all over the stroller. You can also put an Apple AirTag in your stroller somewhere so that you can track it down if someone were to steal it accidentally or on purpose.
38. Go With a Cast Member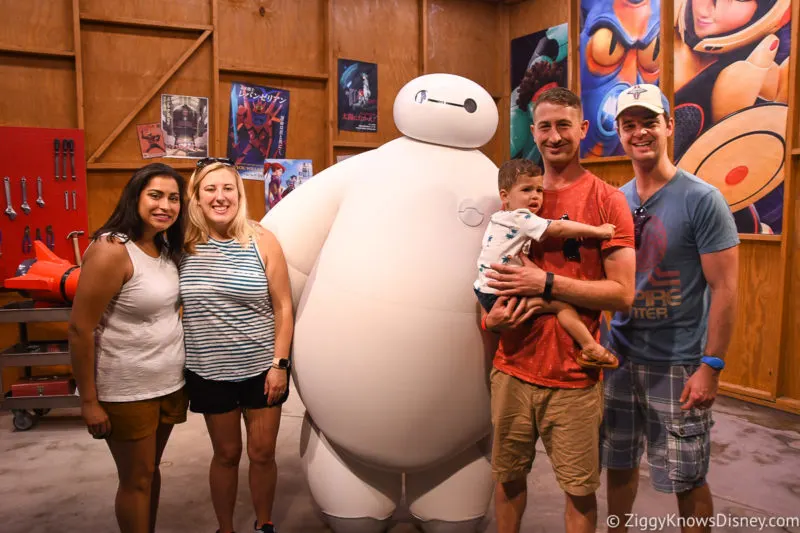 One thing we've repeatedly done in the past is visit Disney World with a Cast Member! Cast Members can often get significant savings on rooms, to the tune of 30-40% off rack rates from Disney. We've often saved even more than that as well!
Cast Members can book these rooms for themselves and generally a few additional guests with "Friends and Family" rates. The nice thing is that the Cast Member does NOT need to be present to book these room discounts.
They also receive terrific discounts on merchandise, normally 35% off! And sometimes there are additional deals or promotions that will push the 35% up to 50% off!
Cast Members also have 'Guest Passes' in which they can bring a few additional guests to the parks with them for free. The only caveat is that there needs to be park availability for Cast Members, and the dates they can visit certain parks can sometimes be limited.
This likely means that they can't visit during peak travel periods. Also when using "Guest Passes" the Cast Member needs to be present, unlike the room discounts.
But as a whole, visiting Disney World with a Cast Member can be a great way to save significantly, so start making some friends before your next trip!
39. Get Refillable Mugs
If YOU or anyone in your group enjoys coffee, soda, or tea, make sure you get the refillable mugs at your Disney World Resort.
They allow you to get unlimited coffee, soda, tea, etc, around the resort you are staying at. You can also bring them to other Walt Disney World Resorts and they'll work there as well.
So if you plan on getting any of these things, it can absolutely pay! Plus you'll have a nice fun souvenir for your Disney World trip that you can bring home and use as a coffee cup.
Refillable mugs are sold everywhere at the resort from the gift shop to the quick-service food locations and as of right now, they are $21.99 for the entire length of stay up to 14 days.
40. Get a Refillable Popcorn Bucket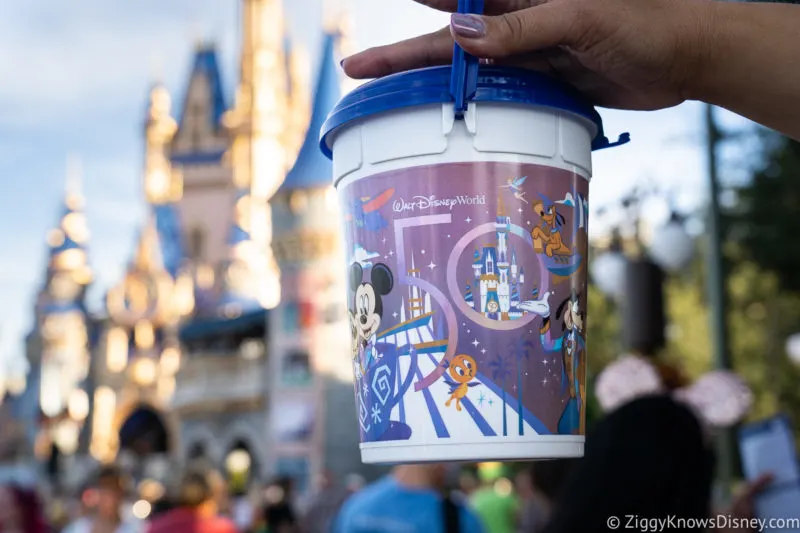 A trick that we haven't used in a while that is absolutely worthwhile is to get a refillable popcorn bucket at either Disney Springs or any of the parks. Depending on the type of bucket, these can be purchased for anywhere from $10 to $25 (Some of the popular collectors' item buckets are $25).
Once you have your bucket, you can refill your bucket for only $2 each time! If you have a larger family this can be a great way to constantly get a nice snack option for practically nothing! You'll get your money's worth in no time at all.
41. Skip the Alcohol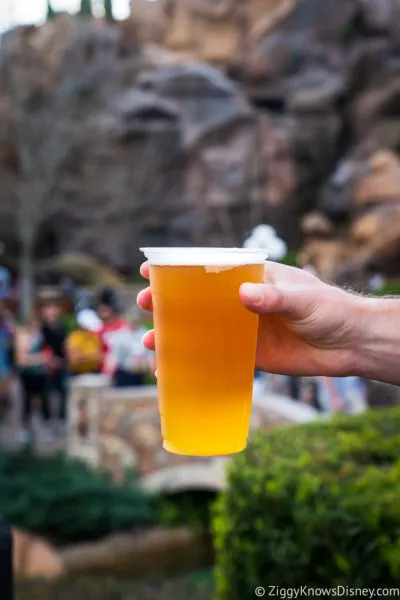 While this tip isn't necessary for me, for some folks, purchasing alcohol can be a giant waste of money! Don't get me wrong, I love my EPCOT margaritas and my pool drinks, but there is no denying that a steady supply of drinks can make your Disney World trip expensive!
Many of Disney's cocktails or drinks can reach the $20-ish range, making them incredibly pricey and just getting a few drinks for yourself or your spouse each day can rack up quickly.
While I think there's a time and a place for one, I'd generally think limiting the booze you purchase in the parks and on-site can be an easy way to save money.
Consider purchasing your alcohol outside of Disney and making drinks in your room. You can use an app like Drizzly (which we frequently use) that allows you to order liquor from a local liquor store and a driver will drop it off directly to your resort. It'll save you substantially!
42. Take Advantage of all Available Discounts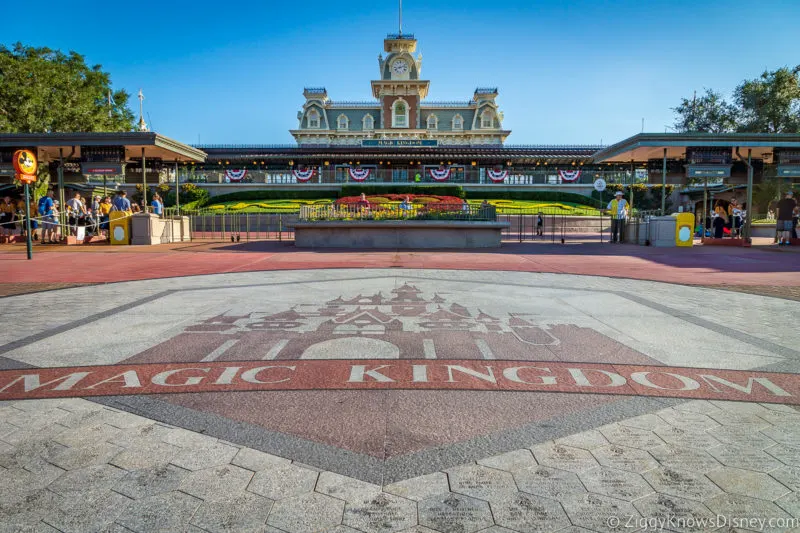 Don't miss out by not taking advantage of all the available discounts that are at your disposal. Additional discounts can be applied if you fit any of these criteria:
Disney Visa Cardholders
Disney Vacation Club Members
Annual Passholders
Military Members
Florida Residents
AAA Members
And more!
Make sure wherever you go that you ask for discounts. You'll be surprised oftentimes when merchandise shops throughout Disney and even food locations will give you 10% or even 20% off at times. It doesn't hurt to ask!
And when trying to find the best price to stay at a Disney World Resort, you need to continue to monitor deals and discounts up until the final weeks prior to your stay. It's possible that an even better promotion can be applied.
That's why we recommend you work with an Authorized Disney Travel Agent such as Show You the World Travel, who can take all of the thinking and planning out of the way for you! They'll be proactively working for you until after your trip is over.
43. Do a Split Stay Around Park Days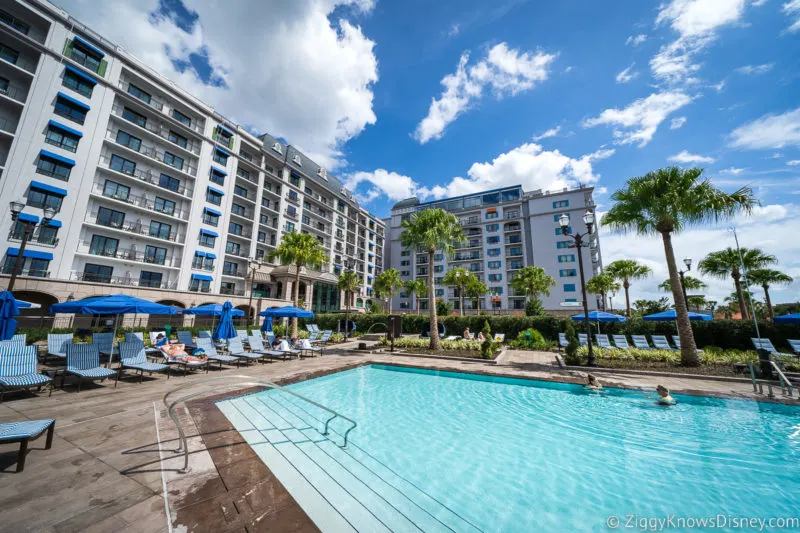 If you are dreaming of staying at multiple different Disney World Resorts, why not stay at two or more resorts during one trip? To help make this easier, Disney has a free luggage service in which they will transport your luggage to the other Disney World Resort at no cost. This makes it so simple!
And best of all, you can save money if you stagger and plan your split stay properly. For instance, if you're staying at one value resort and one deluxe resort, why not plan to spend your longer park days on the days that you are staying at the value resort?
Then when you are at the deluxe resort, you can enjoy more time unwinding and using some of their world-class amenities, while getting some much-needed R&R!
This can save you money allowing you to spend less money on the days you will be visiting the parks frequently by staying at a value resort.
44. Avoid the Weekends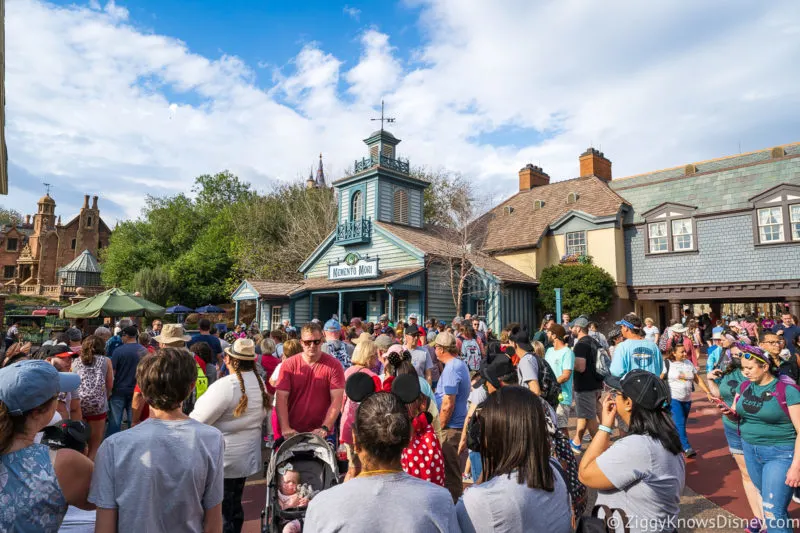 For those unfamiliar, Disney's park tickets are priced on a date-based structure, meaning that certain days, weeks, and months are more expensive than others. The weekends tend to be more costly for both park tickets AND Genie+ due to the sheer amount of people that will be visiting.
Not only are the parks more expensive on the weekends but so are the hotels. If you're staying on-site, Disney prices Friday and Saturday nights as the most expensive nights per night of the week. Instead, you'll get cheaper rates from Sunday nights to Thursday nights.
Also, not only are the weekends the most costly, but they are much more crowded! You'll enjoy midweeks in the Disney Parks much more, allowing you to get on rides easily without needing to wait as long and you have a better chance of not needing Genie+ either.
45. Don't Buy the Disney Ponchos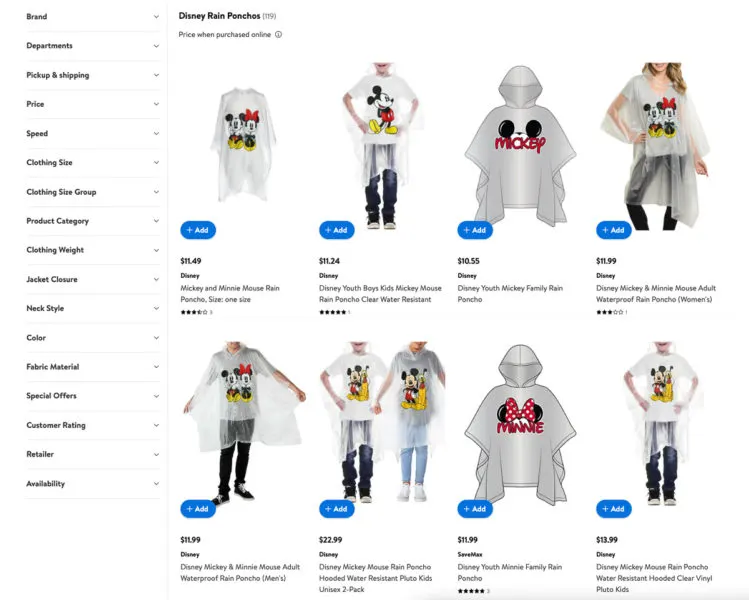 Don't wait for the rain to catch up on you on your Disney World vacation, it eventually will. And rather than having the rain ruin your day by causing you to need to leave the parks, it's better to pack appropriately, and oftentimes that means a poncho.
But don't buy them at Walt Disney World. There's no better and more cost-effective way than by bringing your own ponchos from home.
Disney banks on the fact that people are going to be in a bind when the storms start so they sell ponchos all over the Walt Disney World Resort taking advantage of frantic guests that don't want to get dumped on by rain.
The problem is they sell these ponchos for $12 each! You can find these same ponchos at your local dollar store. Buy them and bring them in advance, you'll thank me later!
46. Rent DVC Points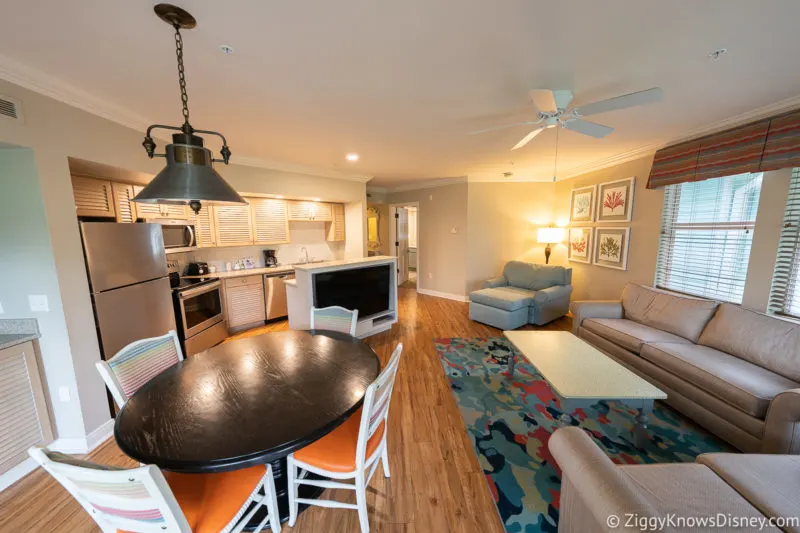 Perhaps one of our family's favorites on this list, if not our absolute favorite, is to rent DVC points! DVC or Disney Vacation Club Member points can be rented via reputable online sellers or individual DVC Members that won't be using their allotted points for the year.
The exciting thing is you can find these points significantly cheaper than you would if you were staying at the same Disney Resorts if you had to pay Disney directly. You can sometimes save 50% or more off the rates you'd find to stay at the same Disney Resort by renting points!
All of the DVC Resorts are simply Deluxe Disney Resorts that utilize all of the same facilities as the actual hotel part of the resort but are just typically found in other wings or other parts of the hotel's property.
The only difference is the DVC rooms are more home-like, with many of them having additional amenities such as washers and dryers, and kitchenettes.
It's a fairly straightforward process to do this. If it sounds complicated, it isn't. I'd suggest using a larger and more respected company such as David's Vacation Club Rentals.
You can possibly find other DVC Renters on popular Disney Forums that likely will allow you to rent cheaper than David's, but there is more risk renting with an unknown person that doesn't have the backing or reputation that a larger company like David's has.
47. Split a Hotel Room with Others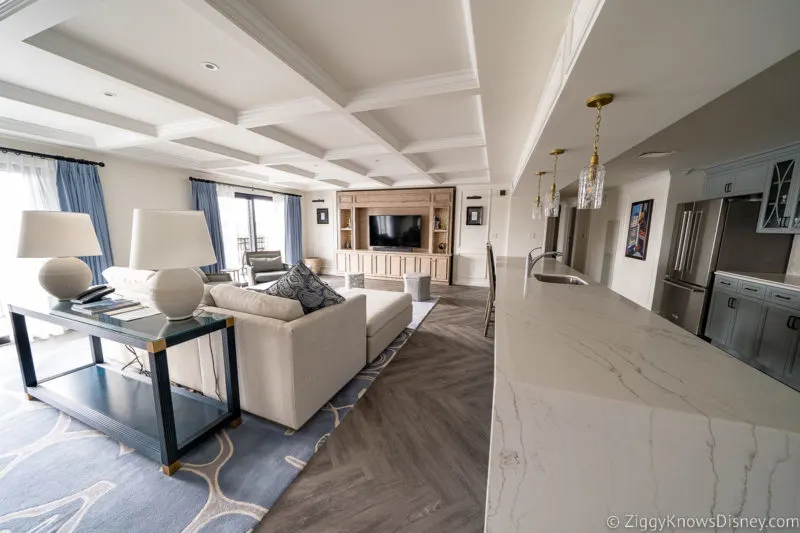 Another great way to save money on the actual room rate is by splitting the hotel room with others. This can be incredibly easy if you have a few single friends that can bunk in your room. Just make sure you have appropriate bedding and you inform Disney of the number of guests that will be staying in your room.
There is an additional cost for the 3rd and 4th guests in a room, anywhere between $15 and $35 per additional adult per night, depending on the tier resort you're staying at. But this is minimal in comparison with the overall cost of the nightly rate of the hotel.
It's also worth it to get a 2 or 3-Bedroom villa from a reputable seller such as David's DVC Rental. Some of them hold 8-12 guests which are great for 2 or three families to split the cost.
48. Don't Go Over Budget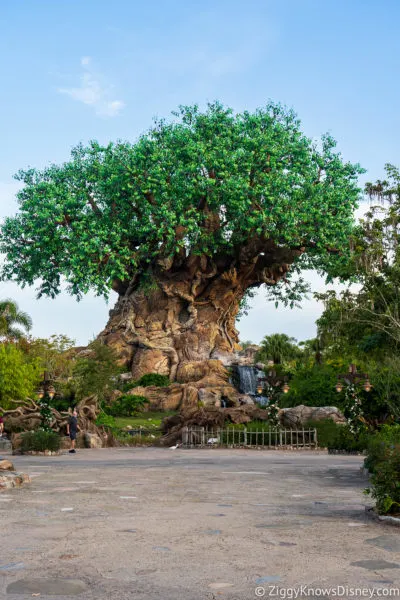 The worst way to end a Disney World Vacation is by overspending and not fully expecting and budgeting properly for your Disney World Vacation. For some good suggestions on what to expect when visiting in 2023 and beyond, take a look at my post on How Much it Costs to Go to Disney World.
Make sure prior to your trip you properly budget not only for yourself but for each member of the family. A quick scan of the MagicBand makes it too easy and simple to overspend. You definitely don't want to get the room summary of charges at the end of the trip and say: "WHAT?!!!"
We've seen parents have good success telling their kids the amount of money they can spend on their trip. This forces them to pick the very best of the best in regard to how they want to spend their money. They can scout everything out all week and then they can go back at the end of the trip and purchase the thing they want most.
Keep everyone on a budget and your trip will go great from the beginning until the day you get home. Plus, as you look back at your trip you can remember it with fondness and affinity as opposed to stress and undue anxiety.
49. Money is Not Everything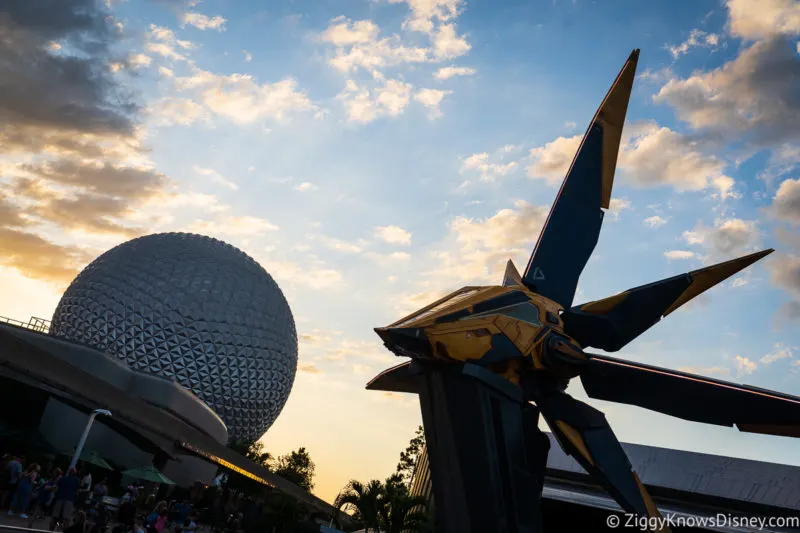 And while this post is specifically focusing on ways to save money on your trip, you also have to factor in time.
Disney knows that time is money as well which is why they can charge extra for certain services, but you have to have these debates sometimes and consider the time cost versus the money cost.
For instance, while Genie+ can be costly it also can save considerable time. That's why these things are not always black and white and some value maximizing their time as much as possible and are willing to pay a premium for it on their short vacation.
With all of these suggestions only YOU can decide whether these money-saving tips are practical for your family.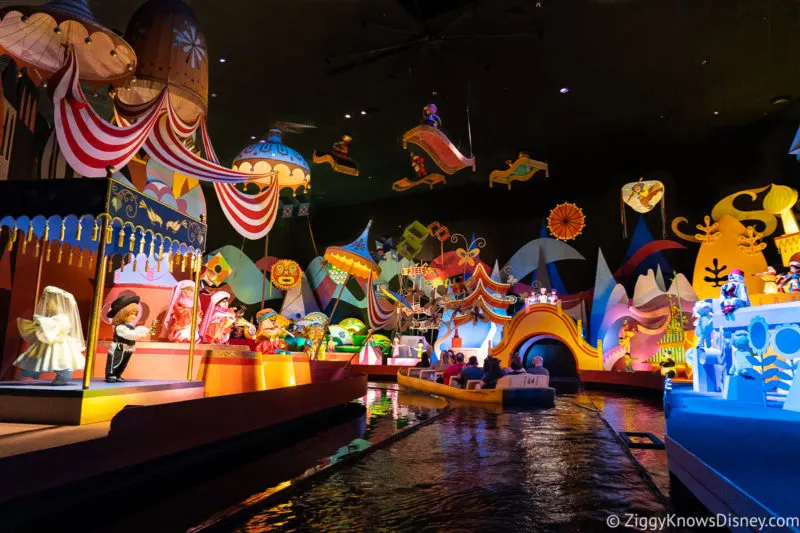 Questions you need to ask yourself when weighing out whether they are worth it are:
Will the money I save by implementing this practice lessen the quality of my vacation?
What is the time commitment of these money-practicing tips?
Will utilizing this suggestion allow my family to best stay on budget?
Is the effort and potential frustration worth it?
These are honest questions you need to decide without solely focusing on the potential dollars saved. Remember money is not everything!
50. Use a Disney Travel Agent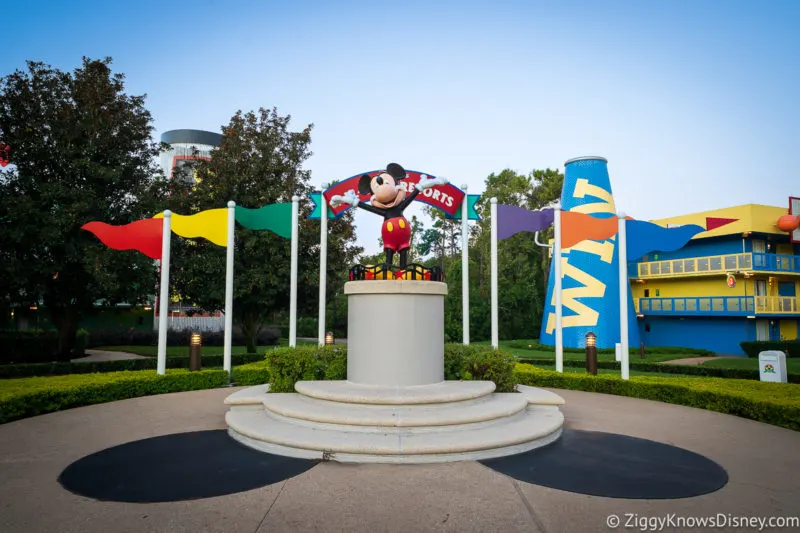 And lastly, one of the best ways you can save money indirectly when booking your Walt Disney World Vacation is by using an Authorized Disney Travel Agent. Not only do they not cost you any out-of-pocket expenses they'll often ensure you get the best possible savings and promotional offers for your trip.
A good Disney Travel Agent will work around the clock for your family and immediately inform you of any additional savings. Not to mention they'll help you with booking things such as vacation packages, special events, restaurants, and park tickets.
We highly recommend using René Cittadino and her fantastic team at Show You the World Travel for your Disney World Vacation needs.
They are undoubtedly the BEST, and I've used them multiple times to book my own hotel reservations and packages. Trust me, her amazing team will give you the best treatment around and help you have your most magical vacation ever!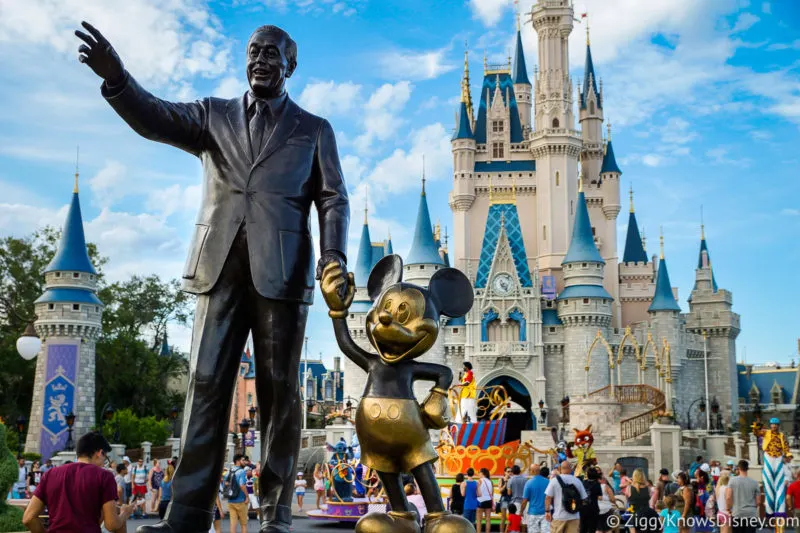 That wraps up our look at the cheapest ways to go to Walt Disney World. We hope that we helped you learn some tips that will help you save money while visiting on a budget.
If you are thinking about going to Walt Disney World in the coming future, here are some other popular articles where you will find all the info and tips you need to plan your trip.
Your Thoughts
I want to know what you think about our tips for saving money at Disney World…
What is your favorite way to save money at Disney World?
What other tips have you learned over the years that can help others save money?
Let us know in the comments section below!
If you enjoyed this article, as always I appreciate it if you'd share it with others via social media. I work hard at making this website into a useful resource for you and your family to plan your visit to the Disney Parks and I hope it can help you! Thanks 🙂