Park Hopping returned to Walt Disney World in 2023, though in a modified version and with newer rules. In 2024, Disney recently announced that park hopping is coming back with even fewer rules bringing us back to the pre-pandemic park hopping we all know and love!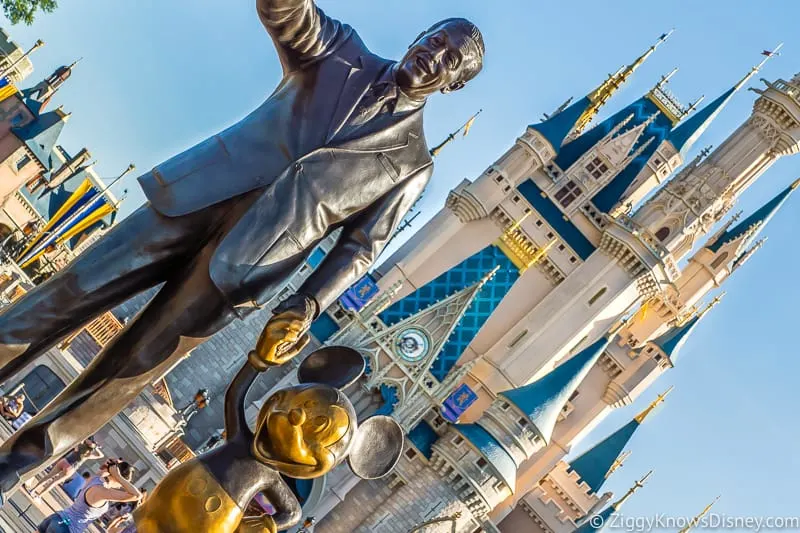 When Disney World reopened in July 2020, park-hopping was not allowed and guests were only able to visit one park per day. That meant going to one park in the morning and another in the evening isn't possible.
However, many guests visiting Walt Disney World love to multiple parks in the same day. It's a great way to ride your favorite attractions and not waste time with the things you aren't interested in.
For example, we love rope dropping the Hollywood Studios and Galaxy's Edge in the morning, and then moving to EPCOT later in the day for dinner and a walk around World Showcase.
Instead, since July 2020 and with the new Park Pass Reservation System, Disney was limiting guests to only one park per day. That meant not going to multiple parks in the same day.
Thankfully, now in 2023, the normal Park Hopper option is back. In this post, we'll share our guide to park hopping in Disney World and how you can now visit more than one park per day.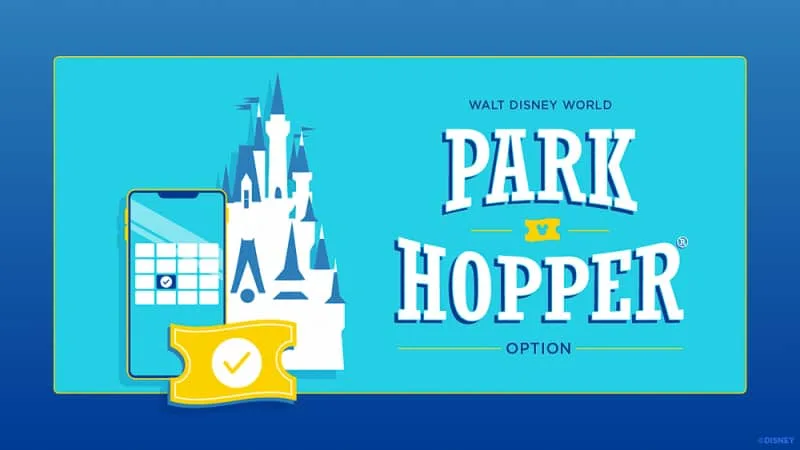 We'll try to answer any questions about Park Hopping and all the new rules to be aware of. If we forget something, let us know and we'll do our best to answer any FAQs you have.
Before we get started, read our post on Disney World Reopening FAQs to learn about all the changes that have come to the parks in recent months.
Also, if you want to know the latest info on the Disney World reopening, don't forget to sign up for our FREE Weekly E-Mail Newsletter. There we have the latest Disney updates and vacation planning tips. You can sign up here: Join our E-Mail Newsletter!
Which Theme Parks Can I Hop to?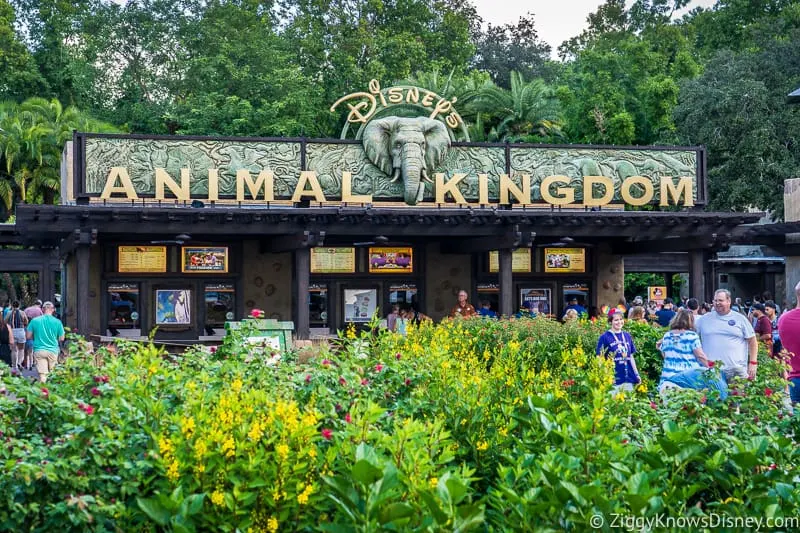 Since January 1, 2021, guests can park hop to any of the 4 Walt Disney World theme parks:
Park hopping can happen as long as the desired theme park is not at capacity at that time.
How Many Parks Can I Hop to in One Day?
There is not a restriction on the number of parks you can visit per day. In fact, it's possible for guests to go to all 4 parks in one day.
Guests can even return to their first park of the day at any time, as long as it is not at capacity.
We tested out this to make sure it works. Starting out at Hollywood Studios we were in fact able to visit all 4 parks in the same day and then return to Hollywood Studios before the day was over!
What Time Does Park Hopping Start?
UPDATE: Starting on January 9th 2024, guests with a ticket with a park hopper or an Annual Pass can do so during ANY time of day.
Currently until January 9th, 2024, guests can start park hopping at 2:00 pm each day and can continue until closing time. That means anytime after 2:00 pm, guests are free to change parks, but before 2:00 pm they are limited to the first park that day.
Keep in mind though that theme park reservations will still be required for Annual Passholders and certain non-dated tickets on certain dates even AFTER January 9th, 2024. The exception will be the newly implemented "Good-to-go days", which will allow Annual Passholders to visit parks without a theme park reservation in 2024.
Make sure to check the official Walt Disney World park hours page for more information on when park hopping starts.
Before You Go
Not all tickets let guests go to multiple theme parks in the same day. If that is something you want to do, make sure you purchase a ticket with the park hopper option.
If you show up to the second theme park of the day and your ticket does not have the park hopper option, you will be turned away at the gate. Annual Passholders automatically have the ability to park hop built into their tickets.
Our Disney World Tickets Guide can help you understand the difference between all ticket types and which one is best for you.
How Does the Park Hopping Work?
(UPDATE: Guests with standard date-based tickets will NOT have to make theme park reservations and can park hop anytime after January 9th, 2024 as long as they have park hopping on their tickets)
Until January 9, 2024, Disney World guests who want to park hop must follow these 4 simple steps:
Make a Disney Park Pass Reservation for the FIRST Park you want to visit that day.
Confirm Park Hopping Hours for that day (Right now it's at 2:00 pm)
Visit your FIRST Park.
After 2:00 pm, visit the SECOND Park and visit as many as you'd like after that! Rinse and repeat.
Once the new rules come on January 9, 2024, guests with theme park tickets that include the park hopper option will no longer have to worry about those above-mentioned steps. Once that time comes, you can go to your first park of the day and then immediately leave and go to the second if you like.
For example, if you go to Magic Kingdom at 9:00 am, you can enter the park, ride one or two rides, and then head over to the second park of the day any time you want, even only a few minutes later that morning if you so choose.
Until January 9, 2024, guests still have to make a Park Pass reservation for their first park of the day, just like it's been required since July 2020. They are free to go to that park when it opens and for as long as they like.
Later in the day there are designated park hopping hours where guests can then leave the first park and go to a second one. Guests can then stay there until that second park closes.
IMPORTANT: You must scan in at the first park (the one you have a park pass reservation for) in order to be able to go to another park that day. If you don't scan in with your park admission at the first park, you will be turned away at the other parks.
In case you don't understand the new rules, Disney has conveniently posted signs out in front of the theme park entrances explaining to guests everything they need to do.
Park Hopping Capacity Restrictions
Park hopping at Walt Disney World is now possible but entirely based on the desired park's capacity that day. Capacity limits on each park are still in place and you have to first check if there is space.
For example, if you go to the Magic Kingdom in the morning and then want to go to Disney's Hollywood Studios in the afternoon, you first need to check if Hollywood Studios is already at capacity or not.
If the park is full, you will not be able to go there. At that point, you can either wait to see if some space clears up later in the day or choose another park to go to, again, as long as it has available capacity. Check out our post on Disney World Capacity for the latest info.
Can I Still Get If I Have a Dining Reservation and the Park is at Capacity?
What happens if you have an Advance Dining Reservation for a restaurant at one of the parks, but that park reaches capacity? This is a question we are still waiting for an answer from Disney on.
After talking with some Cast Members about the issue we'd like to think that Disney would honor your dining reservations, but we have to wait for confirmation on that.
Park Hopper Hotline Number
Since guests are not allowed to hop to another park if it is already at capacity, Disney has created a phone number you can call to know the status of any of the 4 theme parks.
Dial the Park Hopper Hotline number (407) 560-5000 at any time to find out if the park you want to hop to is at capacity or not.
We definitely recommend calling before actually going to the park as you might make the trip there for nothing.
Do I Still Need to Make Disney Park Pass Reservations?
Yes and no. Disney Park Pass reservations are still required for each member of your party when going to your first park of the day until January 9th, 2024. You also need to have a valid theme park admission ticket for each person.
Do I Need Another Park Pass Reservation for the Second Park of the Day?
A Disney Park Pass reservation is only required at the FIRST park of the day. At 2:00 pm, when park hopping starts for that day, you need to check the My Disney Experience app to see which parks are available to go to.
However, no formal park pass is required.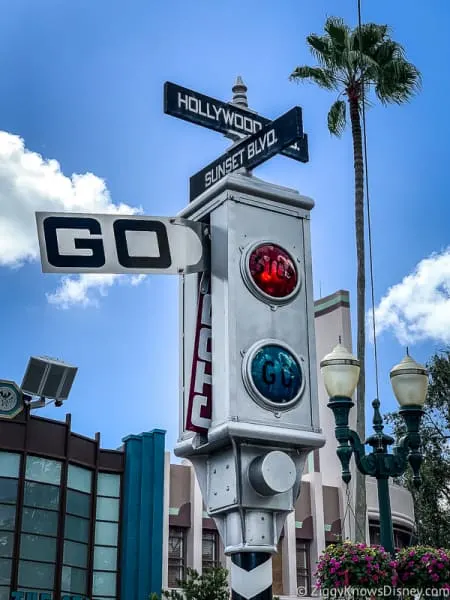 Does Park Hopping Cost Extra?
Just like in the past, to go to multiple parks in one day, you must purchase the "Park Hopper" option on your Disney theme park admission. This is an extra cost above the base ticket so you will have to decide if it is worth it and if you will really be able to go to multiple parks in one day.
We recommend reading our Disney World Tickets Guide for a better in-depth look at how much the various ticket options cost.
Park Hopping for Annual Passholders
You may be wondering if Disney World annual passholders can park hop? Just like the park hopper option on single or multi-day tickets, it is now available for annual passholders too.
Annual passholders are also still required to make park reservations for their first park, however, if they want to go to a second park later in the day, they can. If they want to visit a park AFTER 2:00 pm, they do NOT need to make a park reservation.
Starting January 9, 2024, on days when park reservations are required, passholders will be able to park hop to a second park that day as soon as they visit the first park.
Park Hopping with Genie+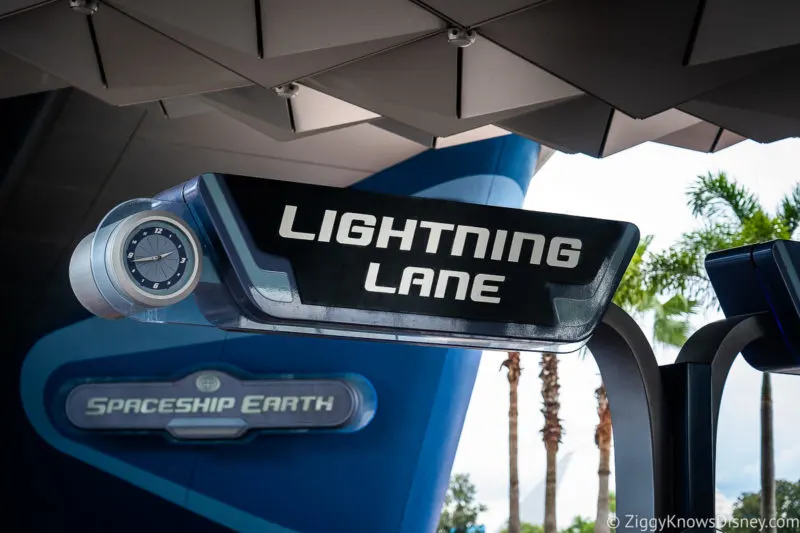 By now you probably know that Disney has eliminated FastPass+ and replaced it with a new paid line-skipping service Genie+. You pay a flat rate for the day and you can make ride reservations so you don't have to wait in line all day.
Disney has made it possible to use Genie+ even when park hopping, so you can make ride reservations in one park, then make them in another park when you go there later in the day.
If you decide to use Genie+ when park hopping there are a few things to know.
As always, you need to start your day in the park where you have park pass reservations. You don't necessarily have to use Genie+ in that park, but you need to tap into the entrance of the park.
At least until January 9, 2024, all Genie+ bookings for the second park must have return times from 2:00 pm and later. This is because the 2:00 pm park hopping rule still needs to be followed, even when using Genie+. If you try to book a ride at the second park, the app does a good job of automatically switching it to 2:00 pm or later in case you forget.
Read our Guide to Lightning Lanes & Genie+ for a full breakdown of everything to know about this paid ride-skipping service.
Can You Do Park Hopping for Rise of the Resistance?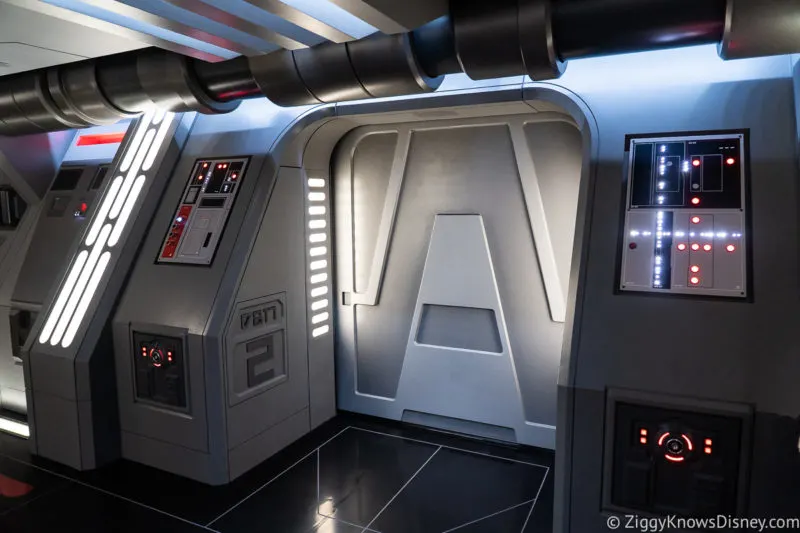 Yes, you can. For a long time, you needed to be in the virtual queue and a boarding pass to ride Rise of the Resistance. That meant that Hollywood Studios needed to be your FIRST park of the day.
Thankfully, that is no longer the case. Rise of the Resistance now uses a standby queue, so you can start off your day at another park and then park hop over to Hollywood Studios later in the day and still ride anything you want, including ROTR.
The only thing to keep in mind is the wait time will probably be super long in the afternoon, so you may want to consider making it your last attraction of the night and do it right before the park closes.
Park Hopping Transportation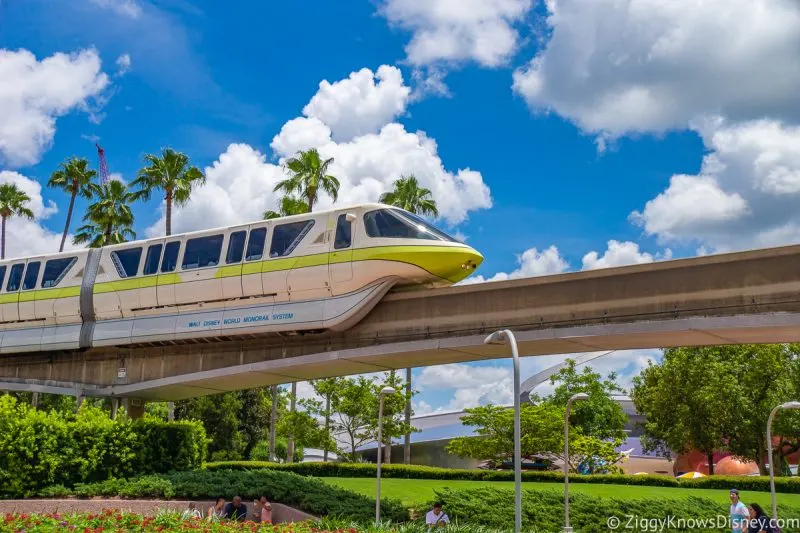 With park hopping now back at Walt Disney World so is park-to-park transportation. At this time guests can take the Bus, Disney Skyliner, or ride-sharing with Uber or Lyft. They also have the option of driving their own personal vehicle to each park.
IMPORTANT: Before boarding a bus to go from one park to another, a Cast Member will scan your MagicBand or admission ticket to make sure you have the park hopper option active on your ticket. Any guests who don't will be turned away and not allowed on the transportation.
From our experience, buses start showing up at 1:45 pm to take you from one park to another and guests can start getting scanned in at that time. Don't show up earlier as you will be wasting time.
Park to Park Options
Here are the current transportation options when going from park-to-park:
Magic Kingdom
to EPCOT – Monorail
to Hollywood Studios – Bus
to Animal Kingdom – Bus
EPCOT
to Magic Kingdom – Monorail
to Hollywood Studios – Bus, Disney Skyliner, Friendship Boats
to Animal Kingdom – Bus
Hollywood Studios
to Magic Kingdom – Bus
to EPCOT – Bus, Disney Skyliner, Friendship Boats
to Animal Kingdom – Bus
Animal Kingdom
to Magic Kingdom – Bus
to EPCOT – Bus
to Hollywood Studios – Bus
For the most part, buses are the only transportation method between parks. Right now the only exception is going between Hollywood Studios and EPCOT where you can also use the Disney Skyliner or Friendship Boats
Why Did Disney Suspend Park Hopping in the First Place?
The main reason for getting rid of the park hopper option was linked to limited park capacity and the new Disney park reservation system.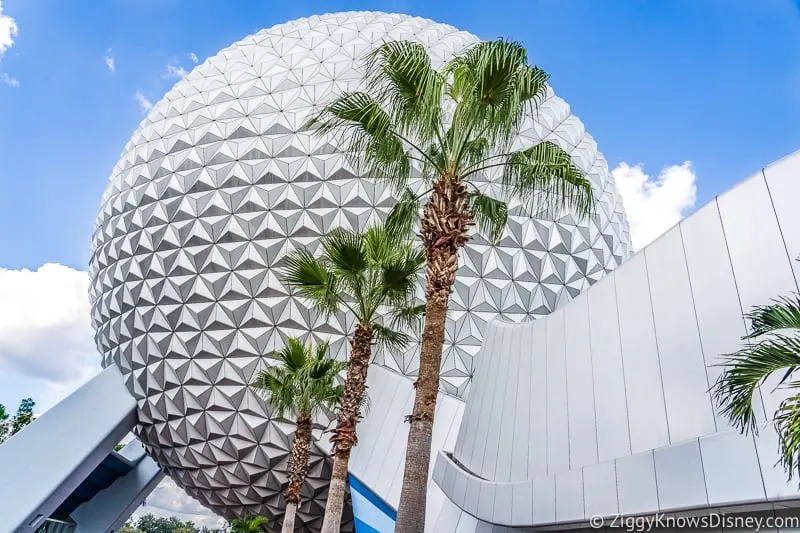 The issue has been that Disney needed to keep park attendance lower than usual due to the new distancing rules and guests now have to make a reservation to visit the theme parks. Disney figured that at the beginning letting guests hop from park to park made things way too complicated.
With a fixed capacity, Disney needs to know exactly how many people will be in the parks each day and park hopping messes that up. The last thing they would want is people being left out of the parks the parks that could otherwise be assigned to one of them.
Just think if the Magic Kingdom was limited to 20,000 per day and they all showed up in the morning, but then 5,000 people wanted to go to a different park in the afternoon, the Magic Kingdom would suddenly have 5,000 empty spots and not guaranteed to fill them.
And what if those guests who left showed up to the other parks but they were already at capacity? You can see the problems that would create.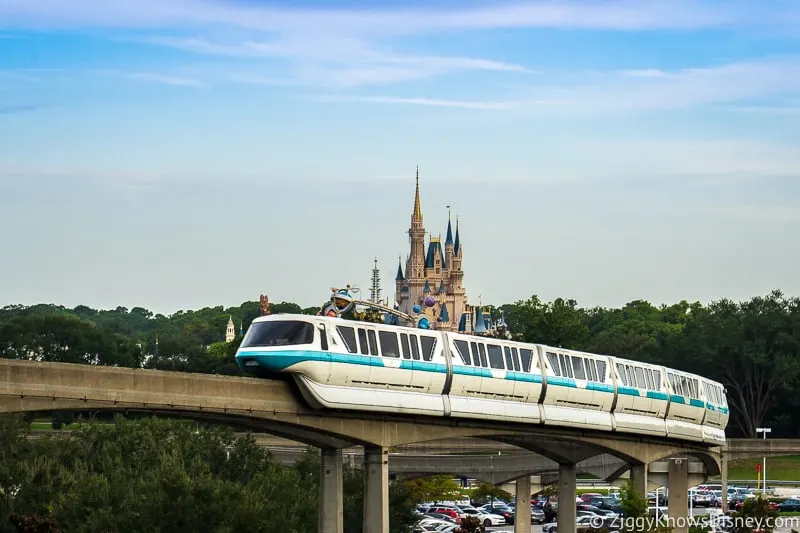 Now with the latest change and Disney allowing guests to park hop once again, it seems like they have worked out all the logistical issues.
Guests can check a second park's capacity using My Disney Experience, and if there is space still, they can go. We don't anticipate there being big problems doing it this way and it seems pretty straightforward.
Ready to Start Planning Your Disney Vacation?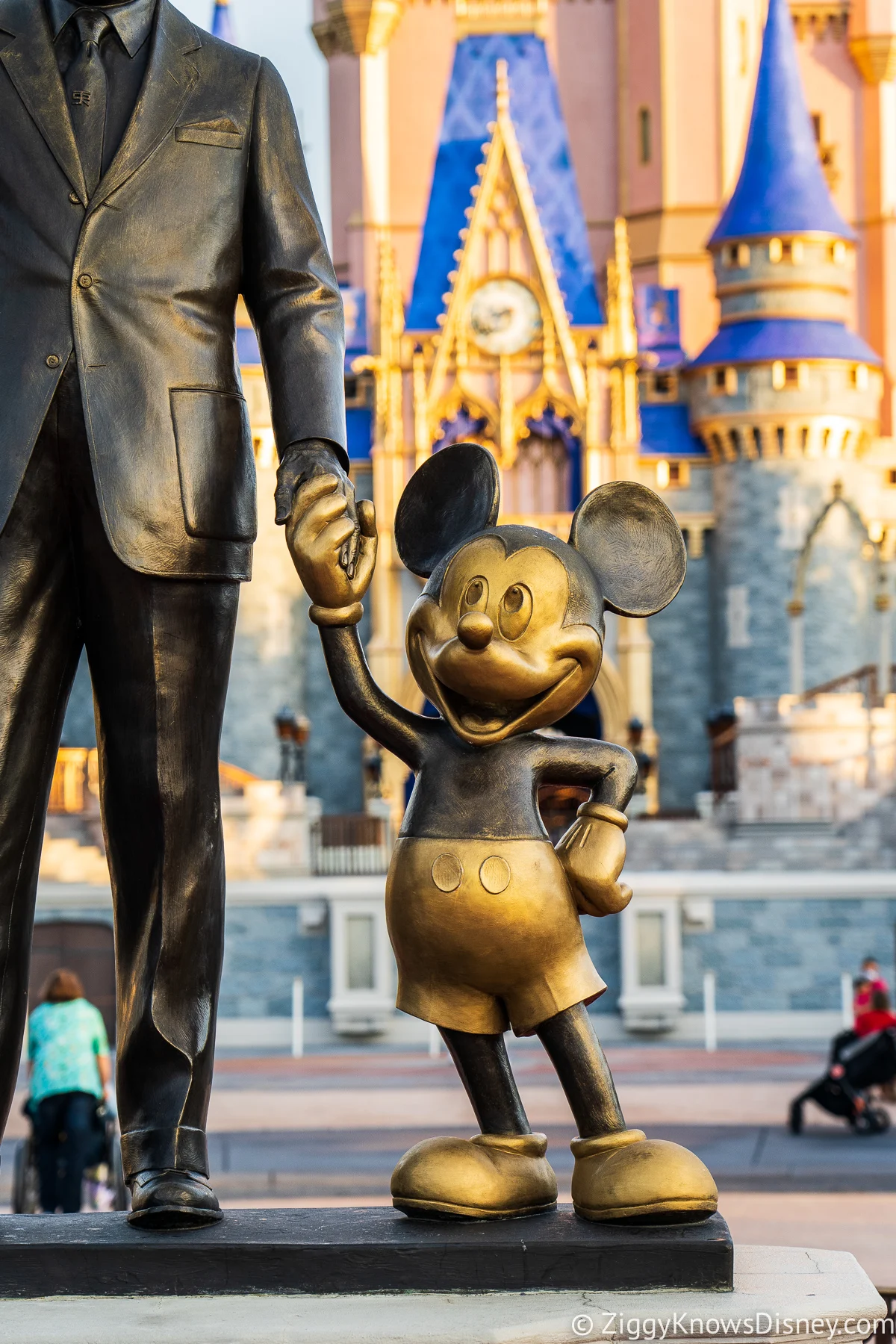 Touring Strategy
I don't know about you, but we are very excited that we can go to multiple parks once again without any time restrictions. Going to one park in the morning and another in the evening is something we always do, and it feels like Disney World is now slowly going back to normal, little by little.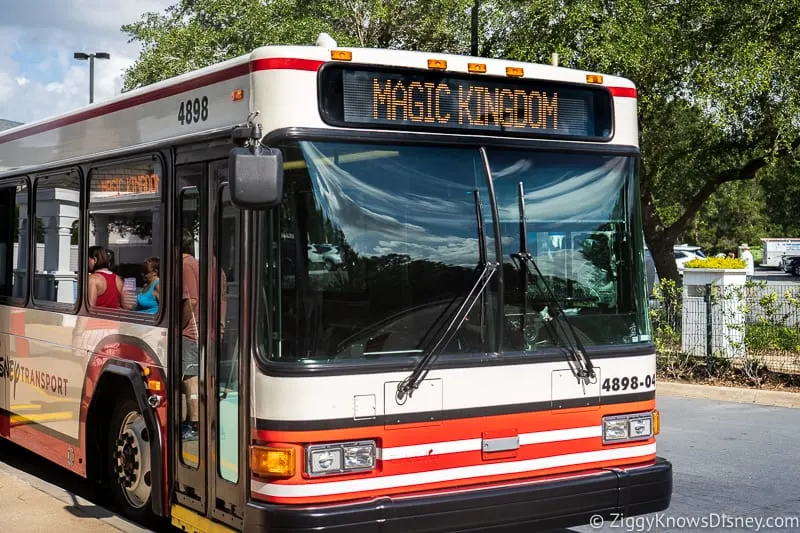 From our experience with the new park hopper rules, a smart strategy is to go to a park that opens early in the morning, such as the Animal Kingdom or Magic Kingdom. Stay there until park-hopping hours start and then move to a park like EPCOT later in the day which has a later closing time.
Looking at the schedule for the first few months of 2024 for example, the Animal Kingdom opens at 8:30 am and closes at 7:00 pm on most days. That gives you a total of 10.5 hours in a Disney Park.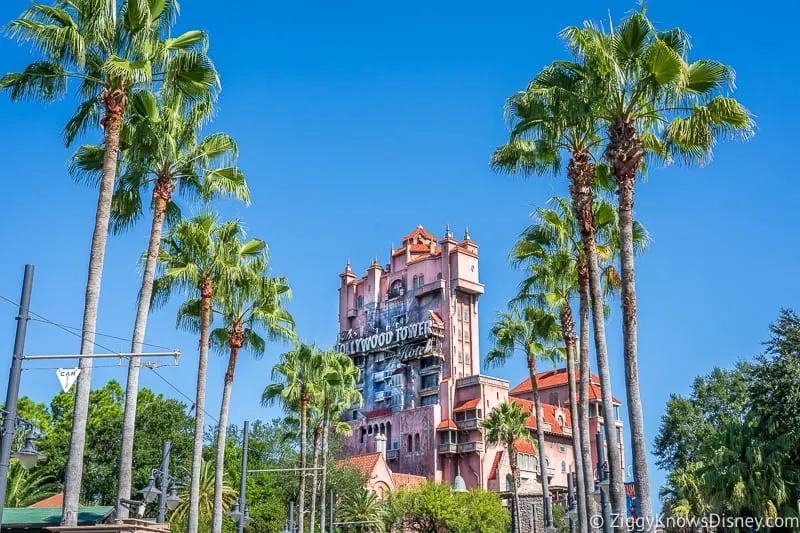 Now with Park Hopping possible again, it means you can still go to the Animal Kingdom at 8:30 am, but then move parks to EPCOT later in the day, which closes at 9:30 pm.
That's an extra 2.5 hours of park time you can get out of your day.
If you are planning on going to Hollywood Studios to ride Rise of the Resistance, then you may want to make that your first park of the day and secure a park pass reservation. However, if you get to ride in the morning or early afternoon, then moving to another park like the Magic Kingdom or EPCOT is an option.
The Animal Kingdom is the worst park to park hop to because it closes the earliest of all the parks. With a 7:00 pm closing time that doesn't leave you much time, most likely making it not worth the time it takes to get there. For that reason, Animal Kingdom is much better as your first park of the day and then you can hop to another park after that.
Obviously, we're going to have to see what park capacity is in the afternoon for each park, and we'll be able to make more detailed touring plans around this change in 2023 and 2024.
Is Park Hopping Worth it in 2023 and 2024?
Even though it's once again possible to park hop in Disney World, that doesn't mean it's still worth the extra cost on your park ticket.
Now that we've been able to experience park hopping in 2023, we think it's worth the extra cost at this time. And it's ESPECIALLY true after January 9th, 2024 as park hopping goes back to mostly normal!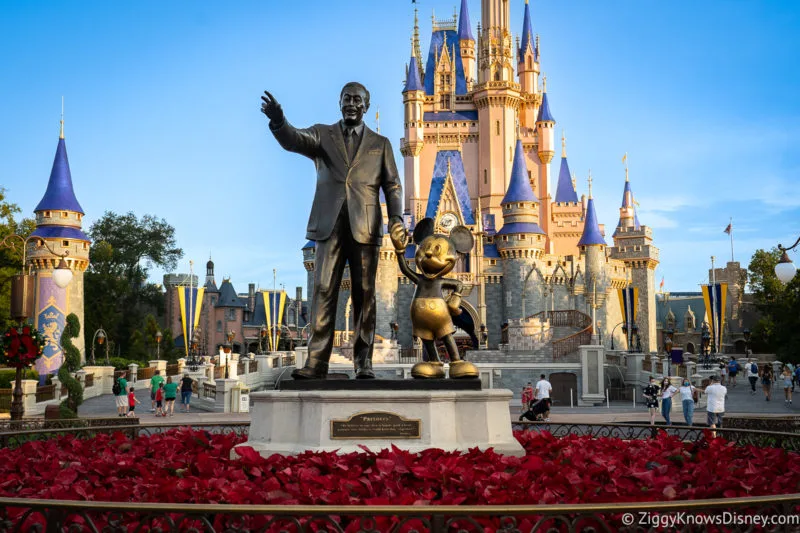 The biggest reason to consider a park hopper ticket is that park hours right now have increased back to their normal times instead of the reduced schedule we've seen since 2020. With the Disney theme parks opening earlier and closing later than in recent years, it means that if you buy the Park Hopper add-on, you will have more hours in the day to take advantage of it.
Now, if you can make it to 2 or 3 parks in one day, you will have enough time there to make up for the time lost traveling to get there.
The only negative we can think of is that you still can't start park hopping in Disney World until 2:00 pm until 2024. By the time you get to your second park you won't have as many hours available as you could if there were no restrictions, making it harder to get your money's worth, though it's better than a couple of years ago.
In our opinion, now that Disney has increased the park hours back to normal, using a park hopper ticket is a viable strategy, especially if you don't have a lot of days to spend in the parks. However, if you have enough days, the better touring strategy is to fully cover each park day by day.
Choose which day to visit the Magic Kingdom, and see it all that. Choose another day for EPCOT, Hollywood Studios, and the Animal Kingdom.
You will waste less time and save more money in the long run.
The only exception is if you are a long-time Disney vet and you only want to do a handful of attractions at each park. Or again, if you only have 1 or 2 days to spend in the park. If that is the case it might be worth it to you.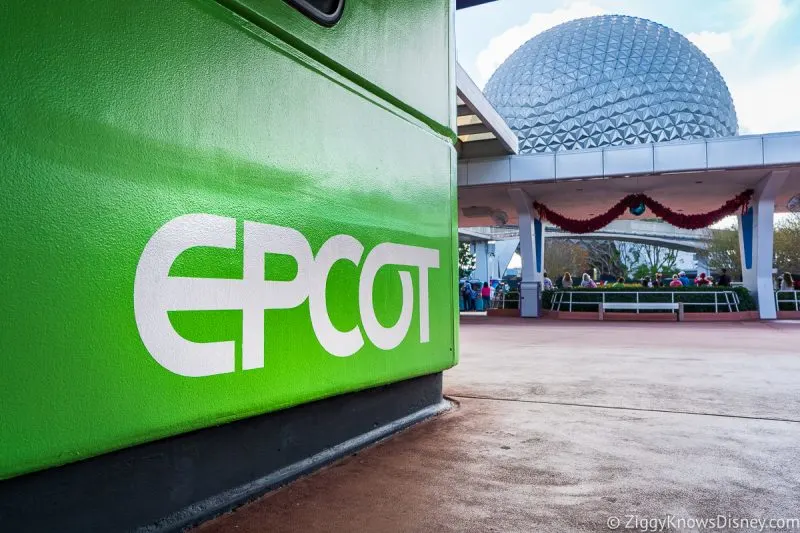 You also might want to consider the park hopper option if you are staying at one of the EPCOT-area resort hotels, which makes it convenient to go to EPCOT at night for dinner as your second park of the day.
Even though it isn't worth it at this time for many guests, we are happy about park hopping now being back at Disney World. This is one of the last steps to getting fully back to pre-pandemic normality for guests visiting Walt Disney World.
This means guests can spend more time overall in the parks each day and it should increase revenue for the company.
The EPCOT restaurants will get a big boost now that guests coming from the Animal Kingdom, Hollywood Studios or Animal Kingdom in the morning can now visit EPCOT at dinnertime.
Annual Passholders will also be happy with this change as it gives them much more value for the high price of their ticket. They can now spend more total hours during the day at a Disney theme park than what has been possible in 2020.
We'll keep you updated in the coming weeks with any more new changes to the Park Hopping system.
Need Help Booking Your Next Trip?
Since planning a trip to Disney World is super complicated these days, we always recommend getting help from an Authorized Disney Vacation Planner first. They are experts and understand every one of the current deals, and how to save the most money using them.
Our favorite Disney vacation planners are our friends from Show You the World Travel. In my opinion, they have the best service hands-down, and they take all the hard work out of planning a Disney trip.
We've used them countless times on our personal vacations, and they always know which package is best for us and the dates and resorts we are looking for. Plus, whenever a new discount comes out that is a better savings than what we have, they upgrade us right away and we don't have to lift a finger.
The best part is that using an Authorized Disney Vacation Planner is absolutely free, so it never costs us any money. To me that makes it a really easy decision.
Contact Rene Cittadino and her amazing team for a free quote here to get started!
Your Thoughts
I want to know what you think about the Park Hopper Pass getting back to the way it used to be at Disney World FINALLY…
Do you think Park Hopper is worth it in 2023 and 2024?
What changes would you make to the system?
Let us know in the comments section below!
If you enjoyed this article, as always I appreciate it if you'd share it with others via social media. I work hard at making this website into a useful resource for you and your family to plan your visit to the Disney Parks and I hope it can help you! Thanks 🙂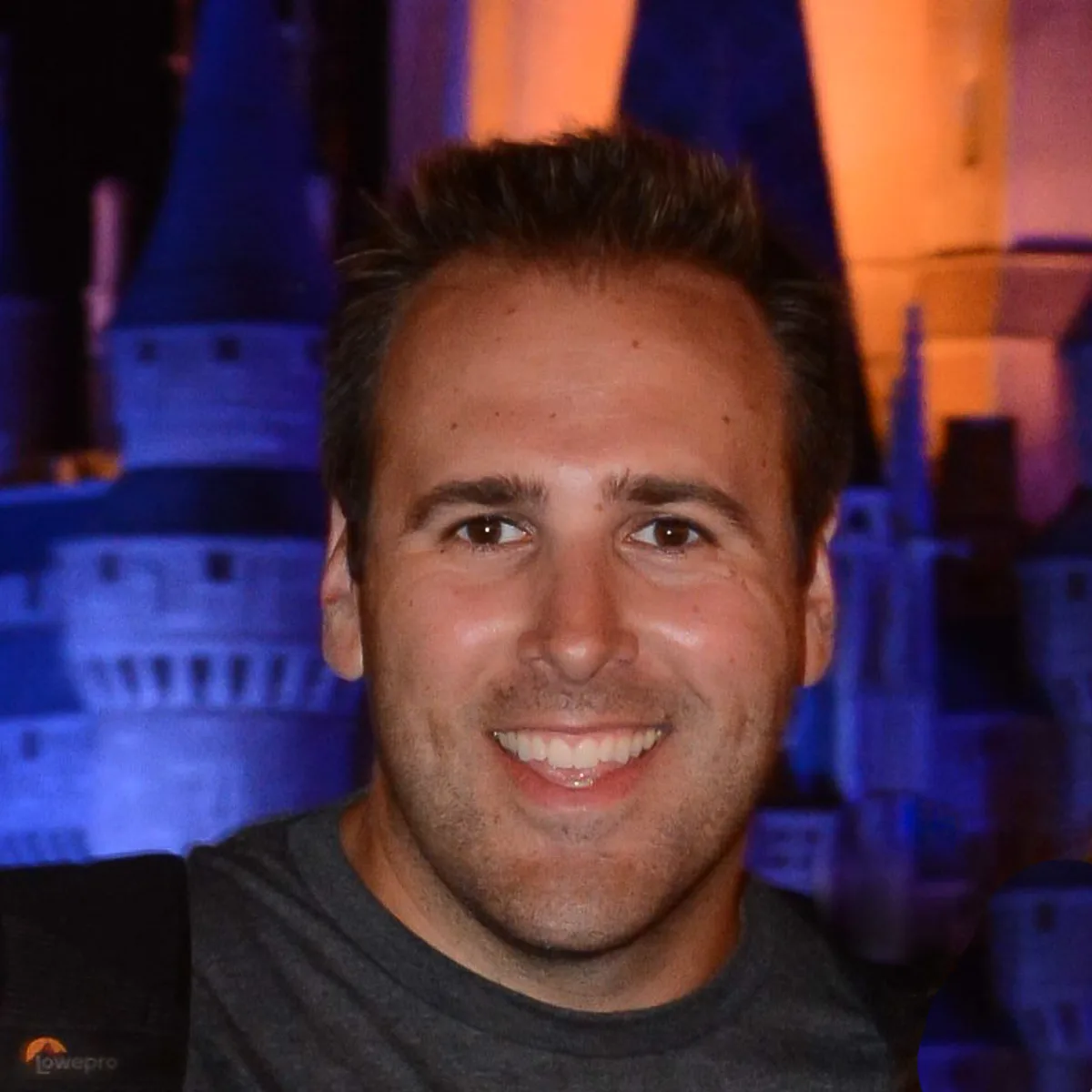 My name is Ziggy and I love Disney, everything Disney! I grew up on Disney and it has and continues to be a huge part of my life. I started young when my parents took me to Disney World when I was 18 months old. Little did they know that would be the first of an uncountable number of trips we would take. I have so many amazing memories going to Disney with my family and friends and it has been interwoven into my DNA.