Did you know that you can save some BIG money on your trip to Walt Disney World by using Disney Gift Cards to pay for it? This is a huge money-saving secret many guests don't know about, and it's why we've put together our best tips on how to do it in this Discount Disney Gift Card guide!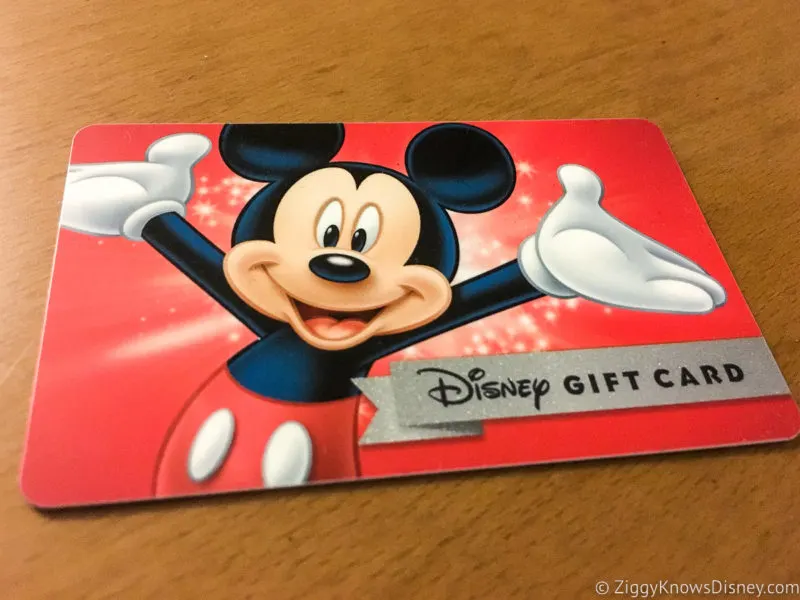 In this post, we will explain everything you need to know about Discount Disney Gift Cards including the best places to buy them for the most savings, where you can use them, and what you can buy with Disney Gift Cards.
As you know, the price of a Disney World vacation grows almost by the minute, so if there is a way to save money, I'm all for it and you should be too. It's not life-changing money, but you can save anywhere from 5% to 10% at Disney World, Disneyland, Aulani, and the Disney Cruise Line, which is not chump change.
There are a ton of places you can buy them, (Best Buy, Target, Kroger, Sam's Club, BJ's, just to name a few. However, the secret is buying Disney gift cards at the right places to maximize your savings, and we'll show you exactly how to do that.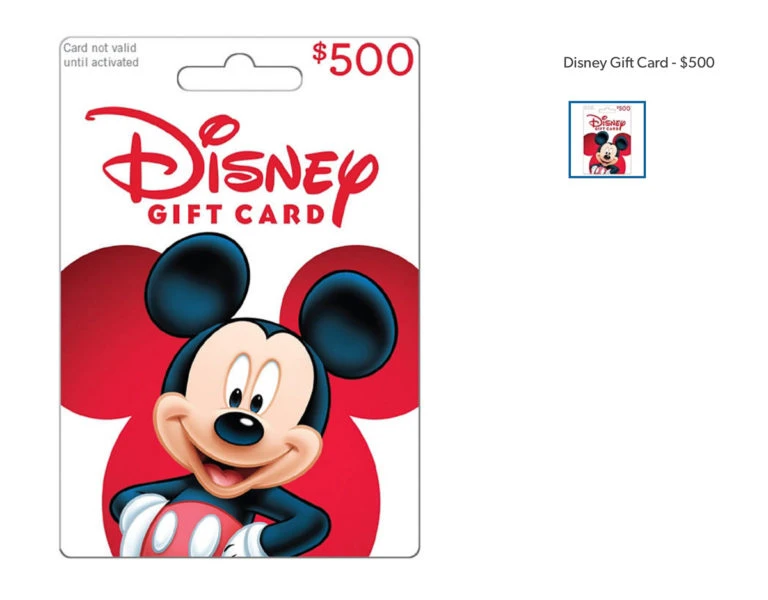 It does take a little more effort to get the most savings, and it may not be for everyone, so you will have to decide whether it's worth it to you. But when you consider that 5% of a $5,000 vacation is already $250, that is the value of a free dinner or two during your trip, and that's definitely worth it to me!
Before we start, don't forget to sign up for our FREE Weekly E-Mail Newsletter. There we bring you the latest updates on saving money at the Disney parks, as well as other Disney vacation planning tips. You can sign up here: Join our E-Mail Newsletter!
What Are Disney Gift Cards?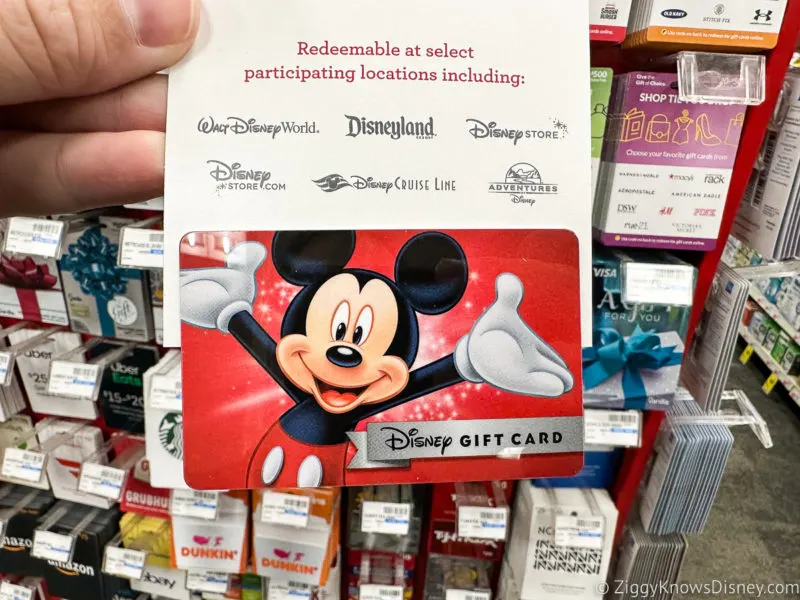 Like with all gift cards, Disney gift cards are little tiny plastic cards (think credit cards) that have a fixed amount of money on them. Typically, the value of these cards can be anywhere between $25 – $500 each.
After the purchase and activation of these cards, you can use them throughout Disney's properties and additional locations on merchandise, dining, or even hotel rooms or vacation packages.
Here is a current list of where you can use Disney Gift Cards:
Paying for a Disney Vacation – Use a gift card to purchase Disney tickets and Disney Resort Hotels at Walt Disney World, Disneyland, Aulani, Disney Cruise Line, Hilton Head Disney Resort, Vero Beach Disney Resort, and Adventures by Disney Trips
Shopping – Use a Disney gift card when you are shopping on-location at a Disney Destination! Any of the above locations will likely accept a Disney Gift Card as a form of payment, including shopping in the Disney Parks or in shopping areas. Ask first just to be sure! You can of course also use them at Disney Stores throughout the US.
Dining – All official Disney restaurants will allow you to use Disney gift cards to pay for your meals. Keep in mind, there are other restaurants on Disney's properties that aren't operated by Disney. Out of those NOT operated by Disney, some accept Disney gift cards and some do not.
ShopDisney.com – If you want to do some Disney shopping but you aren't on a Disney Vacation, go to ShopDisney.com and use your gift cards.
What Are Discounted Gift Cards?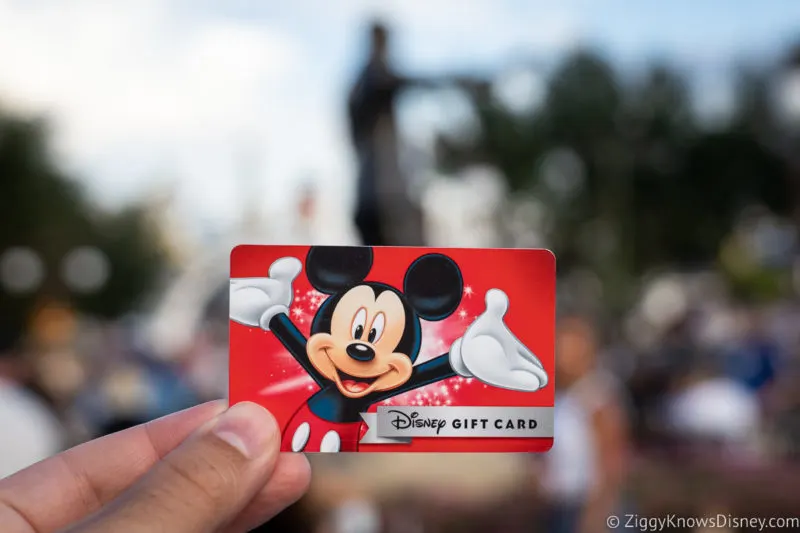 Mostly everyone enjoys saving money, especially when it comes to a Disney Vacation which can get very expensive! With discounted Disney gift cards, you might be able to save a little money if you plan it right.
Discounted Disney gift cards are in essence gift cards that are purchased at a slight discount making the use of them for your Disney trip more cost advantageous if done properly. That's a BIG caveat IF DONE PROPERLY. Reading this post and putting our tips into practice will ensure you do that.
To understand the concept and the power of purchasing these discounted cards here is an example:
If you are able to purchase a $50 Disney gift card for only $45, you are saving 10% off the cost of what you would pay on your Disney trip. (Most discounted gift cards will not save you this much, but this is just an example.)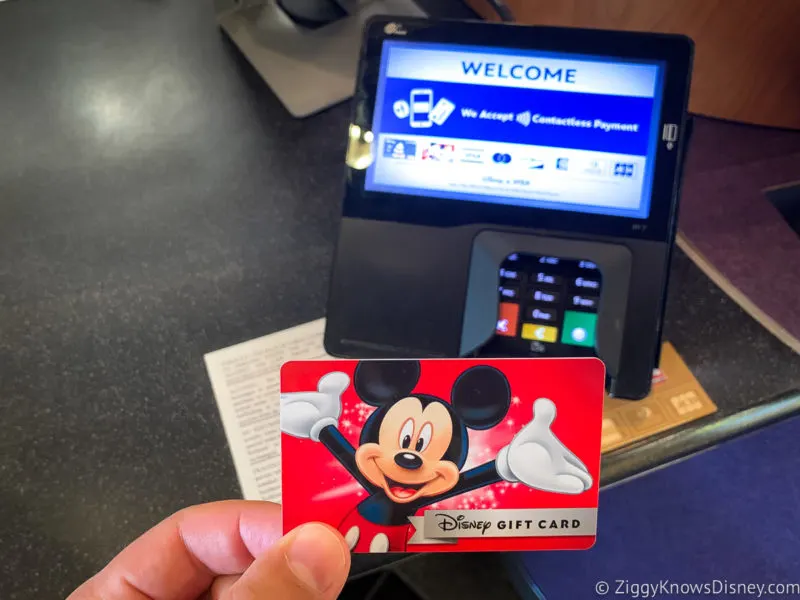 You are essentially getting $50 worth of value while paying only $45. I'll sign up for that every day of the week. As Disney vacations continue to get more and more expensive for the average family, any savings surely can help. If done in larger quantities, this could be considerable savings.
Taking the example above, if you purchased $1,000 in Disney gift cards and saved 10% by only paying $900, would saving $100 be worth it?
You can see how this can multiply with larger dollar amounts. Most families care about saving money, and the savings attributed to the purchase of discounted Disney gift cards can be the difference between enjoying a little additional shopping or an extra meal with the family.
Savings with Disney Gift Cards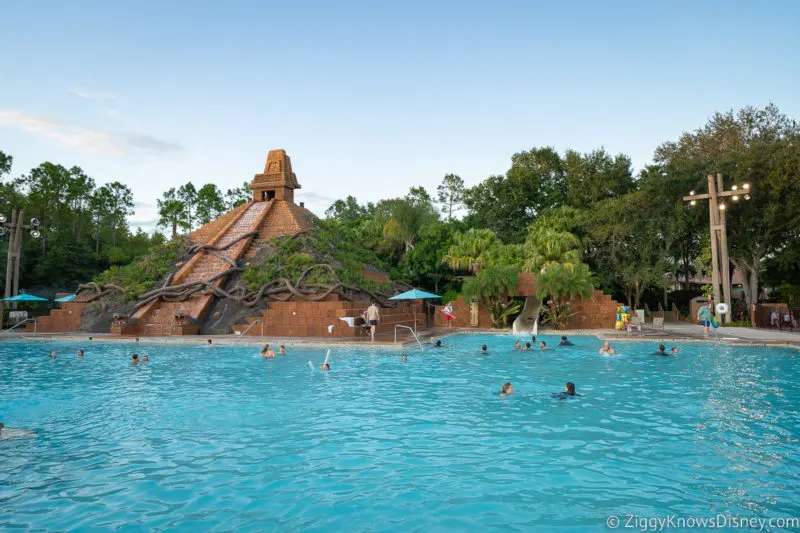 With the purchase of Disney Gift cards, many wonder about the significance of the savings and if it's truly worth it. In our example above, 10% was used. While this can be acquired on occasion, the truth is you can more realistically expect to save 5% with the least amount of hassle.
There are a bunch of ways to get discounted Disney gift cards which we will go over later, but just figure your savings will be between 5% – 10%.
To get 5%, it is easy to do! But if you're the type that is willing to do meticulous calculations to save some additional money, you can in some instances get up to 10% savings.
Where Can You Use Disney Gift Cards?
So just where can you use these discount gift cards and take advantage of all the savings? Here is a list of places, on and off Disney property where you can use them and some examples of things you can buy with them.
Walt Disney World Resort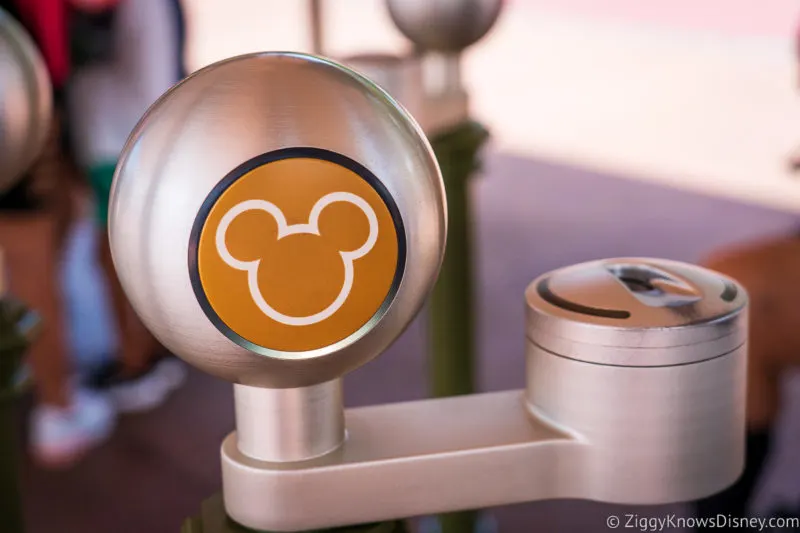 Prior to your visit to the Walt Disney World Resort, you can use gift cards to purchase your resort package and your theme park tickets. Keep in mind that this is only the case if you are purchasing directly through Disney, not most authorized 3rd party resellers.
(We usually avoid doing this as going directly through Disney isn't the cheapest place to book resort reservations or tickets.)
Once arriving at Disney World, your gift cards can be used in a number of different ways. They can be applied to a room balance to pay for whatever you charge to your room, upgrade your park tickets, spa experiences, pay for merchandise within the parks and even most of the Disney Springs stores, pay for food, and more!
Disneyland Resort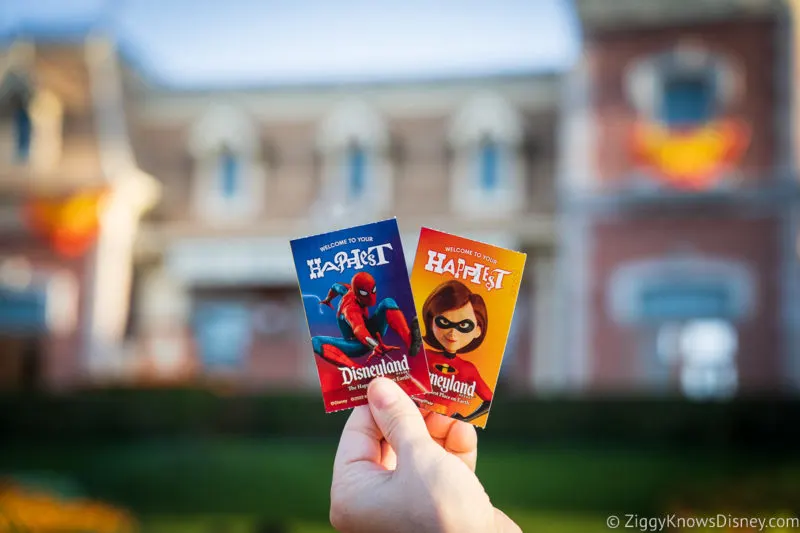 Similar to Disney World, you can use your gift cards in advance to purchase both tickets and a Disneyland hotel reservation if purchasing directly through Disneyland's site. (Not the best value.)
Upon arrival, you can use your gift cards to shop, get food in the parks or more places on Disney property, or for any additional incidentals that are attributed to your Disneyland hotel room bill. You can also choose to upgrade your tickets with a gift card.
Aulani Resort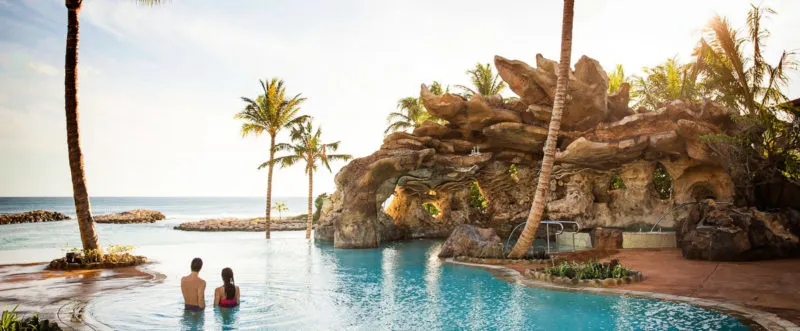 Aulani is the name of Disney's Hawaiian Resort which is located on Oahu in the Ko Olina section of the island. It's a beautiful resort that has all the amenities of a Disney Vacation! Visitors here can use their gift cards on the purchase of a hotel reservation if booked directly through Disney.
They can also use gift cards throughout their stay for all expenses within the resort, including food, drinks, shopping, activities, etc…
Disney Cruise Line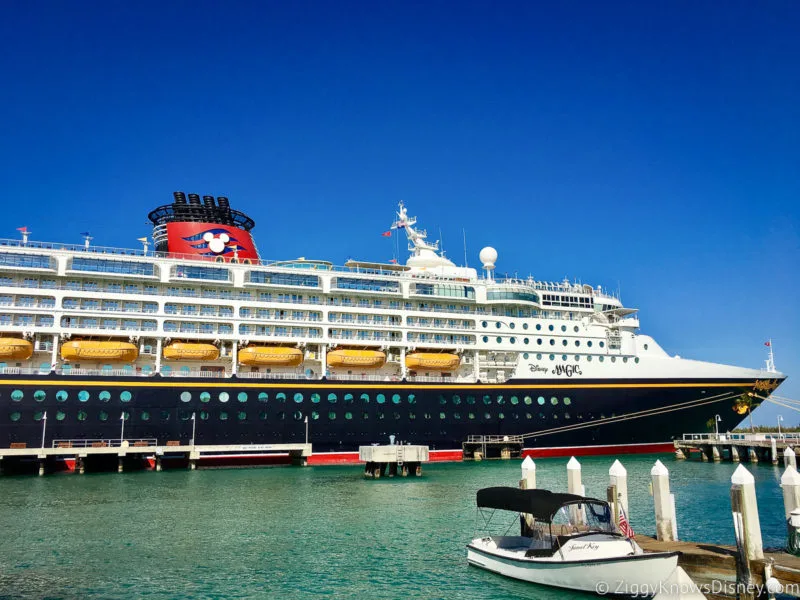 You can use your Disney gift cards for the booking of a Disney Cruise when booked through Disney. You can also use it for any additional costs that are added to your room, including onboard merchandise, spa treatments, excursions and activities, alcohol and food, and whatever else you choose to purchase on board the Disney Boat.
Simply go to guest relations and give them your gift cards and they will make sure that your stateroom balance gets applied to your gift cards on file.
Other Disney Resorts
Many guests are surprised to know that Disney also owns resorts in Hilton Head, South Carolina, and Vero Beach, Florida. Visitors that stay at these two Disney Resorts can utilize Disney gift cards for the purchase of their hotel stay.
They can also use their Disney gift cards for all purchases of merchandise, food and drinks, and any on-site activities while staying at the resort. Simply go to the front desk and have them apply your Disney gift cards to your room balance.
Adventures By Disney Trips
Disney's Guided Vacation packages 'Adventures By Disney' are an incredible way to see and explore different parts of the world that you've never seen before. If you want to see some of the most beautiful destinations that are all led by Disney-trained adventure guides, book an Adventures By Disney Trip.
By using a Disney gift card to pay for the balance of your package, you can save some additional money.
ShopDisney or Disney Stores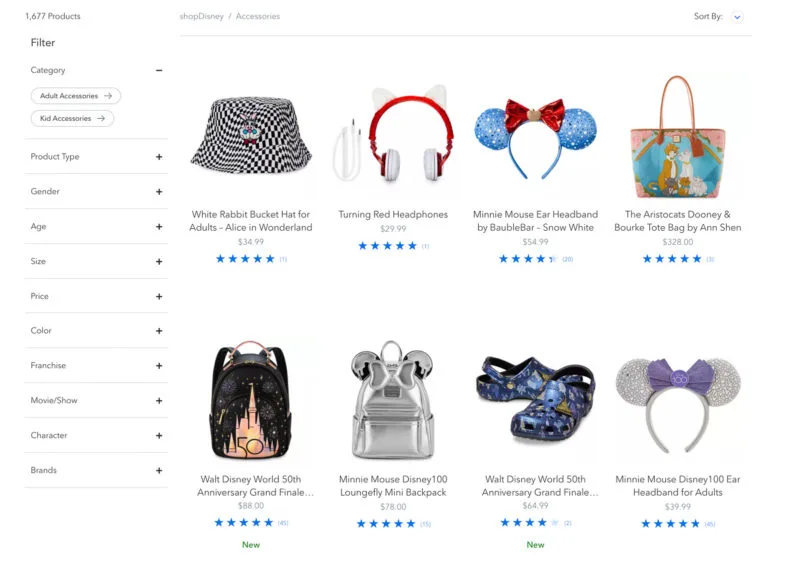 If you're not going to be in the parks or on a Disney vacation anytime soon, a great way to use your Disney gift card is by shopping either online or in person near you! By going to shopDisney.com, you can see the latest merchandise, toys, home goods, costumes, collectibles, and outfits!
You can also visit any official Disney Store near you if you have one nearby to utilize your Disney gift cards.
And one lesser-known way to use your cards if you're going to be in the Orlando area is by shopping at the two Disney Character Warehouse locations. One is found in the Orlando Premium Outlets and another is found at the Orlando Premium International Outlets.
You can also use your gift cards at one of the two Magic of Disney stores located inside the Orlando International Airport.
Where to Buy Discount Disney Gift Cards?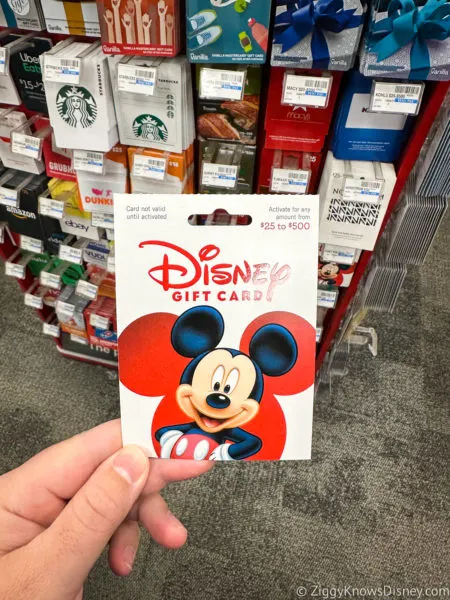 Now that you know there's a wide range of places you can use your Disney gift cards, the question remains, "How do I find discounted Disney gift cards?" and "How can I get the best deals on them?"
In this section, we are going to talk about the very best ways to find them and what you can feasibly expect to save in addition to the pros and cons of each of the available options.
Target
Pros: In-store or online option, Easy 5% savings, Don't need to use a credit card
Cons: Must have a Target REDcard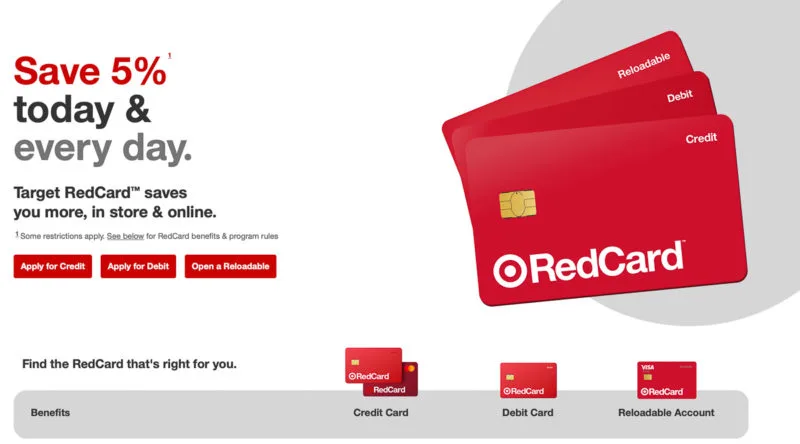 Target is a great and simple option for those that want to save money and purchase discounted Disney gift cards. While they don't sell "discounted Disney gift cards" the key to getting the discount is you must use a Target REDcard which gives you a 5% savings.
For those unfamiliar with a Target REDcard, they have both a debit version and a credit version. The debit version just attaches to your checking account and withdraws the funds from your checking account.
By signing up and getting a Target REDcard, either the debit or credit version, you are entitled to an easy 5% savings on all purchases! And that includes gift cards!
All you have to do is purchase simply add a Disney gift card or multiple ones to your order, in person or online, and checkout with your Target REDcard. It's as simple as that! No rules and it is easy breezy.
We've done this dozens of times before our trips to Walt Disney World, and it's definitely worth the hassle to get that 5% off. Your trip will likely cost well into the thousands of dollars, so you are talking about getting potentially a free meal or two with the savings.
Sam's Club
Pros: Easy online option
Cons: Must have a Sam's Club membership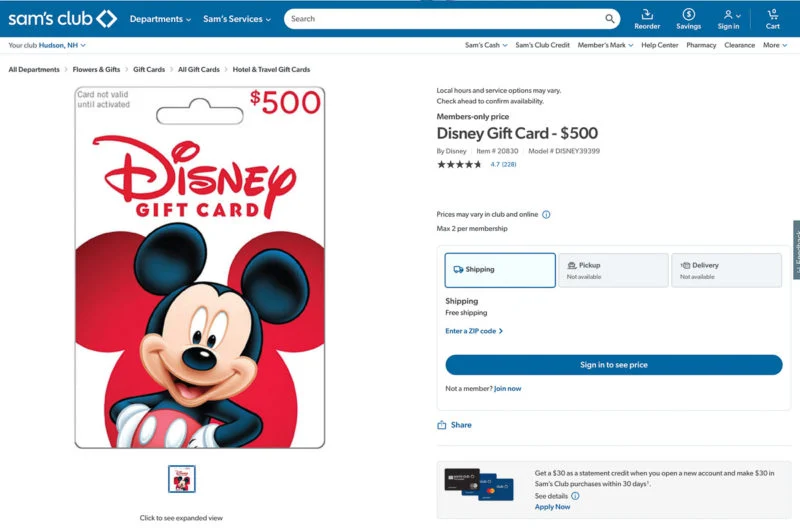 This one is a good way to save, but you'll need a Sam's Club membership to make it happen. If you have a Sam's Club membership, getting an easy 4-5% discount on Disney Cards is a breeze. Simply go to Sam's Club Sites here and follow the steps to buy the gift cards.
If you don't have a Sam's Club membership, you can find discounted ones on Groupon. It'll save you a few dollars from the yearly cost. If you want to just purchase the gift cards on the website, you can just purchase Sam's Club $10 online membership only.
Some have reported that the savings from Disney gift cards could be even greater in person at some of the local Sam's Club stores if you purchase the $150 pack. We have not tried this yet, but would be curious if any of our readers have had luck with it.
BJ's
Pros: Easy online option, don't need a membership
Cons: Must purchase within 24 hours if using a free one-day pass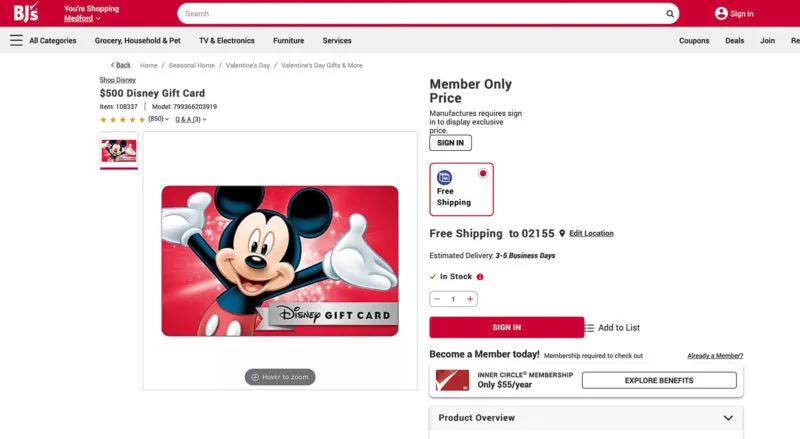 With many of the same available options as Sam's Club, BJ's offers an easy way to get 4-5% savings on Disney gift cards, both in person or online. Even better, if you have a BJ Perks Reward membership, you can get an additional 2% back on the purchase of Disney gift cards as well.
What's nice about BJ's as opposed to Sam's Club is that you don't need to be a member! BJ's has a free one-day pass option that allows you to buy all the Disney gift cards you want within 24 hours of signing up, so there is no reason not to take advantage of this.
BJ's also occasionally offers promotions on gift cards allowing you to get an even greater discount so be sure to check your local store if you have one.
Best Buy
Pros: Easy online option, don't need a membership, 10% savings
Cons: Only one Disney gift card per transaction, only runs occasionally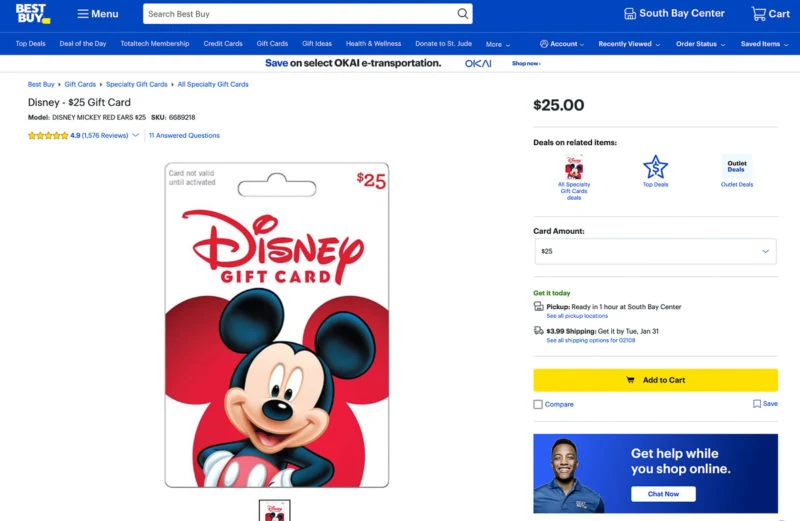 This can potentially be the best deal out of them all since occasionally, Best Buy runs online digital Disney gift cards at 10% off! The problem is, it's not too often, so don't get your hopes up. You have to check regularly here, but it's worth it when they do have those special deals.
This is one of the best deals out there, but the problem is you typically can only get one gift card per purchase. That really limits how much overall savings you will get. However, you might have success placing multiple orders, it's worth a try.
When ordering these, they will instantly be made available by email delivery so it's easy to get them once you place the order.
Supermarkets
Pros: Accessibility, significant savings
Cons: Seasonal, in-person options only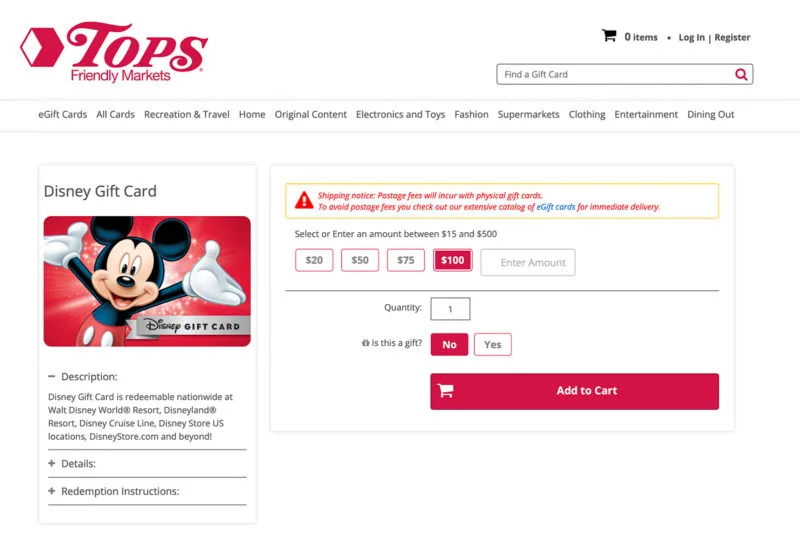 Most grocery stores now have access to a wide range of gift cards, including Disney gift cards that you can get deep discounts on at times. Pay attention to what your local store has.
Many stores offer incentives to purchase gift cards, such as coupons or gas points. Some well-known grocery chains have given significant savings in the way of coupons, oftentimes allowing you to save in excess of 20% off the purchase of your Disney gift cards.
We haven't been able to find any in the stores where we live, but it's worth a try to see what's available at your local store.
Kroger
Pros: Significant gas savings
Cons: Not convenient for many not near Kroger's and must be done in-person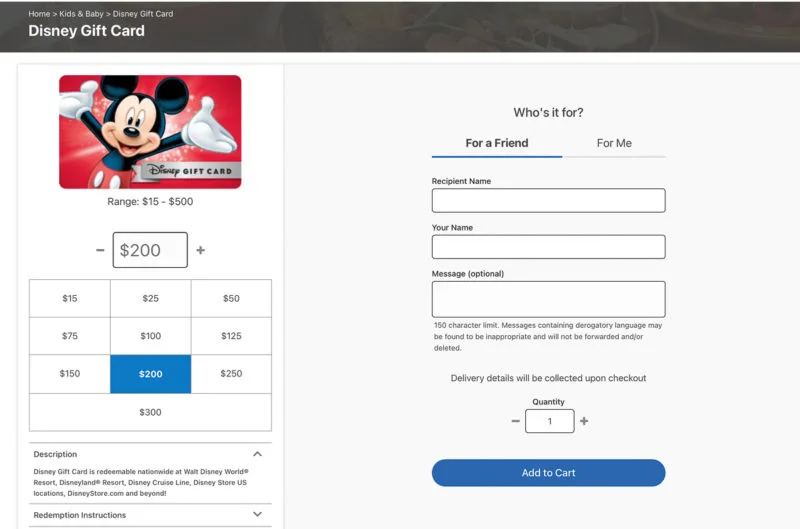 One of the most popular ways to save money on Disney gift cards for people that are nearby a local Kroger is by purchasing Disney gift cards when Kroger offers 4x fuel points.
Typically they offer 1 fuel point for every dollar you spend at the store but at certain promotional times, they offer 4x fuel points. For every 100 fuel points you redeem, you save $0.10 off a gallon of gas for ONE single fuel purchase. This can save you significantly, especially if you have a larger tank vehicle!
If you're able to 'stack' this method while utilizing a credit card that offers additional savings for purchases at grocery stores, you can get significant savings! Some credit cards offer 4% or 5% cash back on purchases at grocery stores.
You can see how this can add up to MASSIVE savings. But we will touch more on this in a little bit…
Office Supply Stores
Pros: Easy 5% cashback, Available online or in-person
Cons: Must have a credit card with office supply bonuses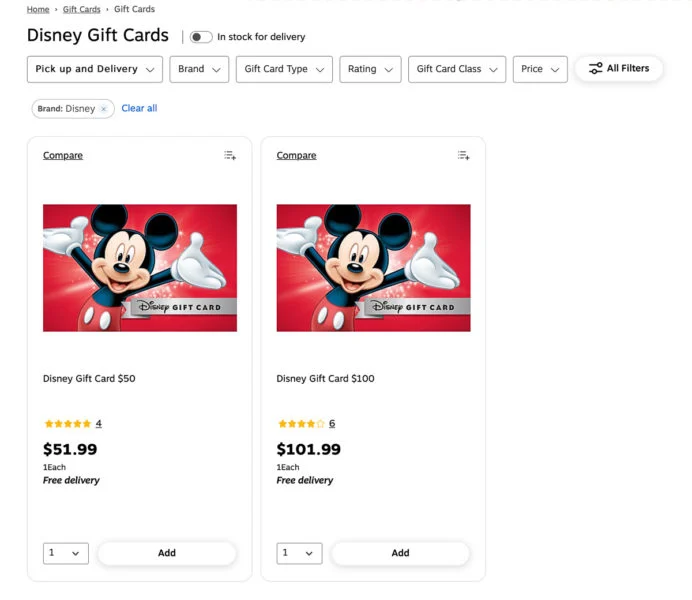 One of my favorite methods to save significant money or get a large amount of credit card rewards points is by using my Chase Ink credit card to purchase Disney gift cards.
Both the Chase Ink Business Cash credit card and the American Express SimplyCash Plus Business cards offer 5% cashback on any purchases at office supply stores. You can purchase the Disney gift cards in person or you can also buy them online at Staples here.
This is a super easy way to get an easy 5% cashback if you have one of these credit cards!
Amex Offers
Pros: Some have reported saving up to 20% off
Cons: Must have an American Express credit card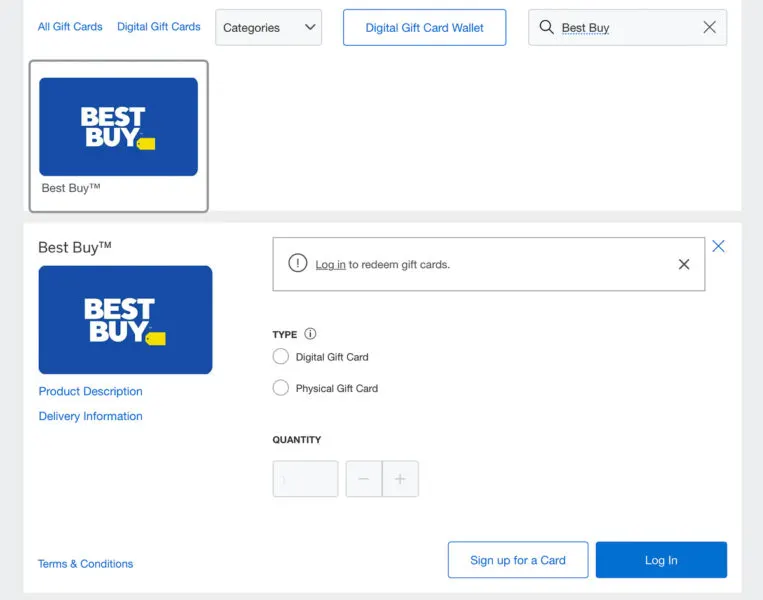 For those that have an American Express Credit Card, if you log in to your online account you can view a feature called 'AMEX Offers.' Here there will be a list of cash-back incentives, discounts, or additional membership rewards for the purchase at a particular vendor.
Sometimes Best Buy will be an 'AMEX Offer' allowing you to get 10% cashback from shopping on their website! But why Best Buy? Well at Best Buy you can of course purchase Disney gift cards! So even if Disney isn't necessarily an 'AMEX Offer', think in terms of stores that might sell Disney gift cards.
This can be stores like Bed Bath and Beyond, Home Depot, and Lowes. Check the offers and remember to think outside the box!
Walmart
Pros: Work in combination with Sam's Club discounts and can be up to 10% off
Cons: More complicated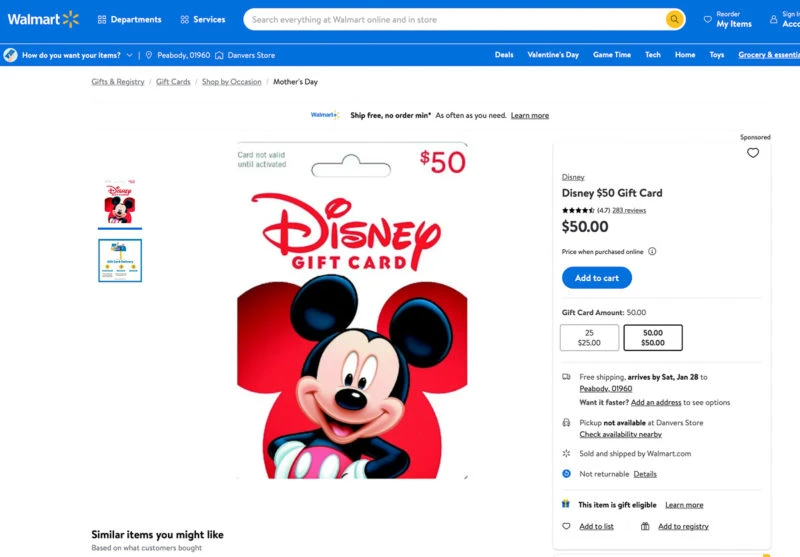 Utilizing this method is a little more complicated but if done right, it can save you significantly more money. While purchasing Disney gift cards directly at Walmart typically won't save you much of anything, here's a way it will:
First, find an online gift card proper that sells discounted Walmart gift cards. One reputable one that we've seen others have success with is Raise.com. Often times they have incentives to get a discount on their first purchase on their site, giving additional savings.
Second, once you receive your Walmart gift card(s), go to Sam's Club. Since Sam's Club and Walmart are owned by the same company, you can now use your discounted Walmart gift card to purchase your even more heavily discounted Disney gift cards through Sam's Club.
So if you purchase discounted Walmart gift cards through Raise or another gift card site for 2-5% off, and then you purchase Disney gift cards through Sam's Club online for another 4% off, you can EASILY save over 5% and in some cases up to 10%.
Meijer
Pros: Easy 10% cashback incentive
Cons: Must be near Meijer stores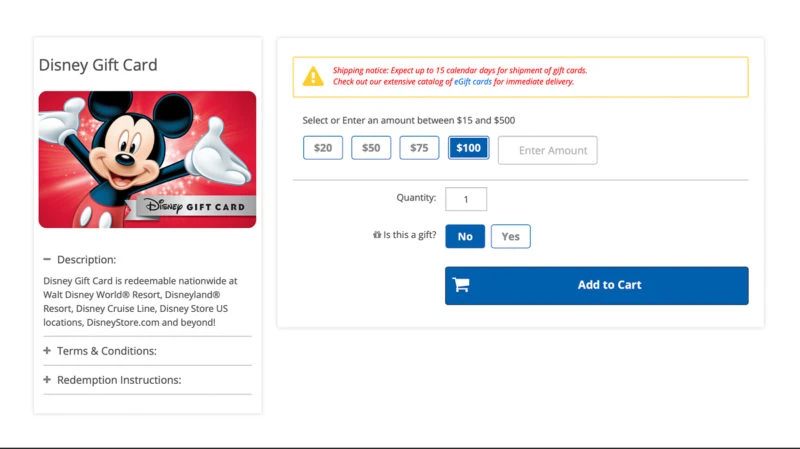 While most Americans don't have access to Meijer stores nearby, the ones that do, have a great perk! Meijer stores (mostly found in the midwest) often run promotions in which they give $5 off for every $50 spent on gift cards.
While this is limited to $500 in gift cards for every Mperks account, this can be a great way to save $50, or essentially 10% off.
And if you have a credit card that offers additional points or savings for grocery expenses, the deal is even better!
Does Costco Sell Disney Gift Cards?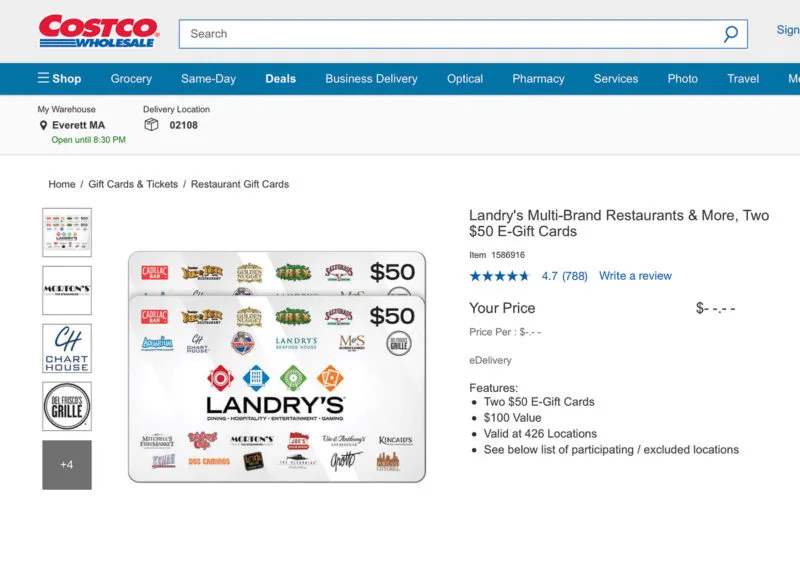 While Costco has a number of really great discounts, unfortunately, they don't sell Disney gift cards in any of their US stores. However, there is still a way to save money at Costco for an upcoming Disney World trip!
One of our favorites is by purchasing Landry's Restaurant gift cards at a 20% savings! Landry's Restaurants is home to multiple restaurants in Disney World where you can use gift cards, including T-Rex Cafe, Rainforest Cafe, and Yak and Yeti.
Many of these are included in our list of best Disney Springs restaurants, so if you are planning on spending time there, you will find them quite handy.
You can purchase these gift cards in many stores in-person or it can be done online here. Of course, you'll need a Costco membership to make any purchases, or at least go with a friend who has one.
Best Place to Buy Discount Disney Gift Cards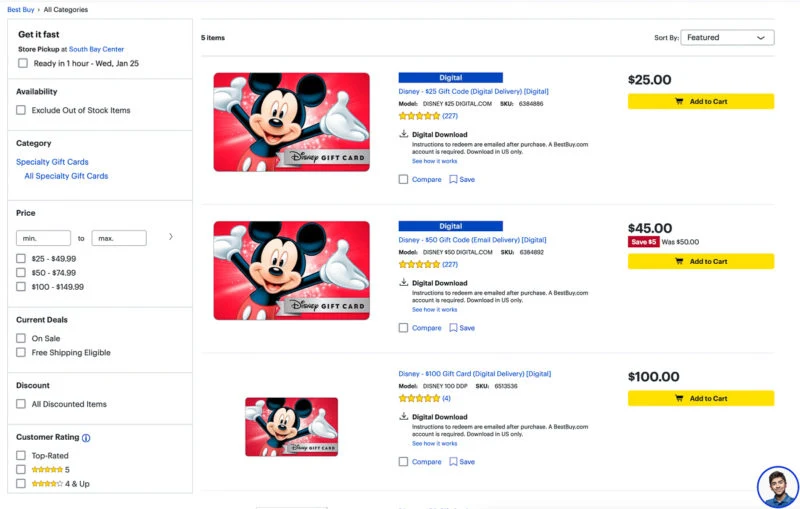 While it might not be the greatest overall discount, the most well-rounded and easily accessible place to buy discount Disney gift cards for most people has to be Target.
It's an easy 5% discount immediately, and you can use either the credit or debit REDcard. You also can purchase the gift cards right on the Target website or go in-store if you prefer.
While you will have to apply for a REDcard, it is extremely straightforward to do. While combining other offers and credit card promotions or buying used gift cards can sometimes yield you closer to 10%, it's typically a more extensive and stressful experience that usually isn't worth it for most.
If we were just getting started and had no experience with discount gift cards, Target is the place we would begin.
Use Credit Cards to Get Even More Savings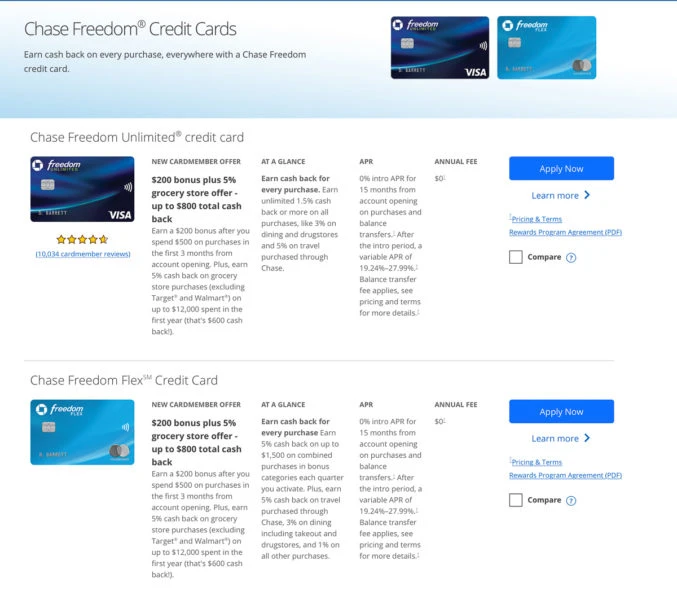 By paying with incentivized credit cards, you can get additional savings. Some credit cards offer rotating categories in which they give you 5% cash back or points for spending in certain categories.
For example, The Chase Freedom card for the 1st Quarter of 2023 is offering 5% cash back on purchases made at Grocery stores, Target, and Fitness Clubs up to a combined $1,500 in combined bonuses category spend. So if you had a Chase Freedom credit card you can in essence buy Disney gift cards at Target while receiving 5% back.
There are many other credit cards like The Chase Freedom that offer variable incentives for spending at certain times of the year. Other credit cards offer regular bonuses when purchases are made in certain kinds of stores.
For instance, the American Express Blue Cash Preferred allows you to get 6% cash back for purchases made at grocery stores on the first $6,000 spent. With most grocery stores having loads of Disney credit cards, could this be an easy way to save 6% on Disney gift cards? Of course!
I often use my Chase Ink Cash card to receive my 5% cash back on purchases made at office supply stores anyway, so by purchasing my Disney gift cards at Staples, I can receive significant savings for my Disney trips too!
Cash Back Portals and Apps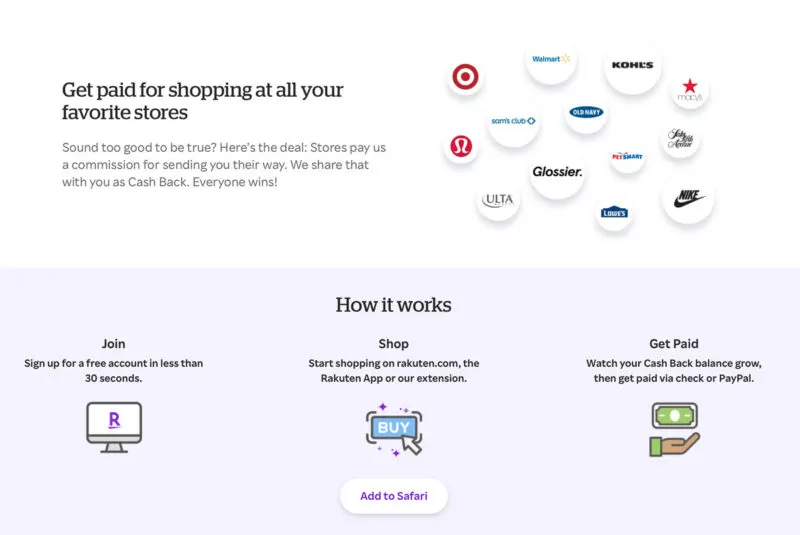 For those unfamiliar with cash back portals, it is a way for you to shop while receiving a kickback from the portal. Those cashback portals, such as Rakuten for instance, get paid a commission from a retailer every time a member clicks through an offer on its site and makes a purchase. The portal then splits the commission they receive with the member.
While cash back portals are a great way to receive some money back on an online purchase, unfortunately, they usually don't allow you to receive money back for the purchase of an online gift card.
So if you were thinking you'd go through on Rakuten or another portal and purchase a Disney gift card and receive further kickbacks, it sadly won't do it.
However, one app that does allow you to purchase gift cards while giving you a kickback is an app called Dosh. It's worth downloading and it does all the work for you automatically.
All you have to do is connect your credit or debit card to it. Then whenever you make purchases at qualifying stores with the card that you linked, you get cash back!
This is a nice low-maintenance way to receive additional savings through shopping.
Savings for Filling Up Your Car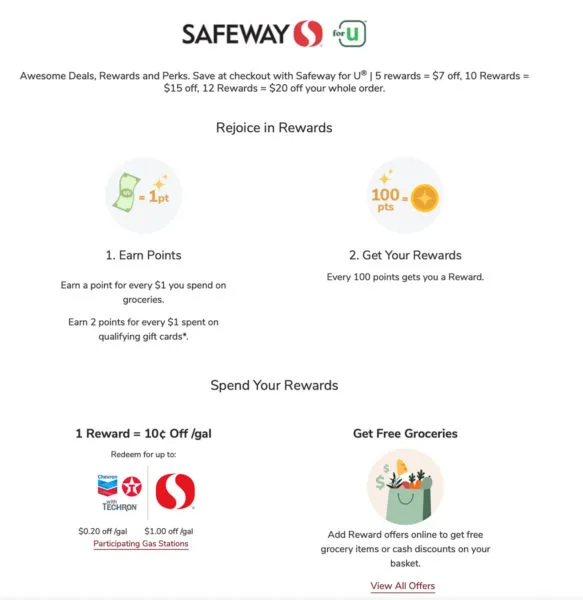 Many grocery stores such as Safeway, Albertsons, Stop and Shop, Giant, and many others offer additional fuel rewards through the purchase of gift cards, including Disney ones. This bonus can be anywhere between 4 or 5x the number of points accrued with the purchase.
For instance, if normally you get 1 fuel point for every dollar spent, during one of these times you can get 4 or 5x that! This can be significant savings and oftentimes save you several dollars at the pump!
If you combine these offers while using a rewards credit card that gives additional points for grocery store spending, you can have yourself a great value!
Disney Gift Card Scams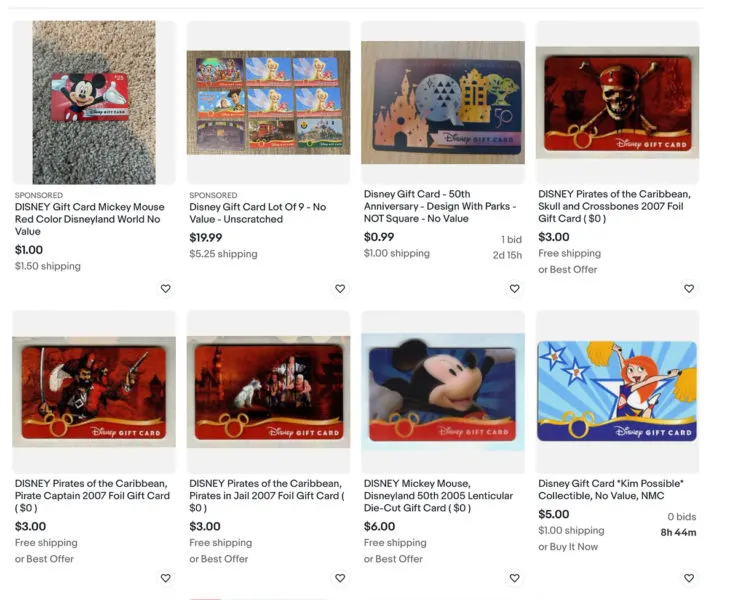 Buying Disney gift cards can be a big risk if not from a reputable seller. Be careful! The world wide web is full of imposters selling entirely used or partially used gift cards for significant discounts and if the deal is more than a 10% discount off the normal rate, I'd be highly skeptical.
If you are looking to save money off the rack rate for gift cards, you might be able to find a number of reputable sites that sell discounted used gift cards. Usually, these sellers will sell these gift cards anywhere between 2-5% off the total value left on the card. If looking on eBay, make sure you check the seller's reputation and read their reviews first.
There are more than enough good and reputable ways to save money on gift cards in the examples we listed earlier in this article that you shouldn't need to utilize a source that is sketchy. Stick with the bigger stores to purchase these gift cards for the most part.
I typically avoid looking on eBay as there's loads of competition on there, and you'll likely find better deals elsewhere anyway. Remember, if it looks too good to be true, it probably is. And on eBay in particular, the good deals will go beyond quickly.
Managing Your Gift Cards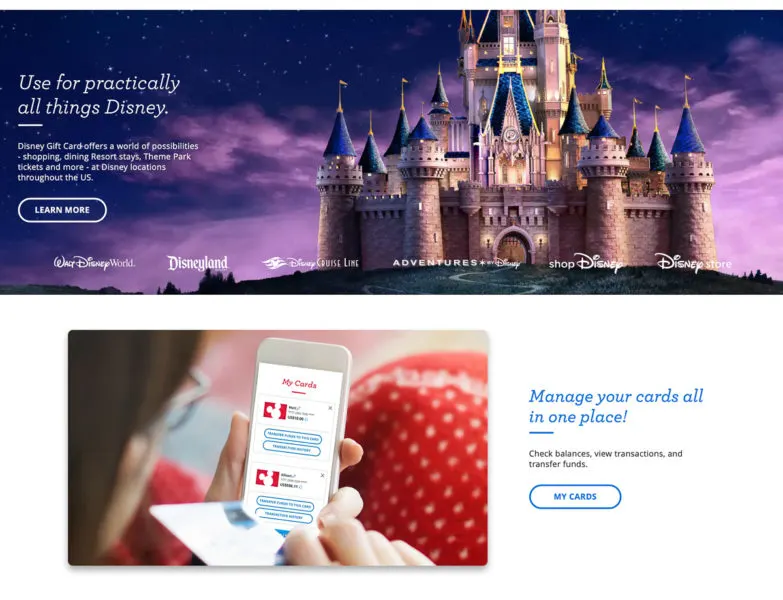 Managing and sorting through several gift cards can be confusing! If you're like me, you begin to get paranoid about which gift card has money left on it, and which doesn't! And you always feel like you threw out the wrong one (we've actually done this before).
Don't worry you don't need to do that with Disney gift cards! You can simply combine all of your Disney gift cards into one card very easily through https://www.disneygiftcard.com/.
Just choose one card to be the main card that you use and transfer the balance of the other gift cards to the main card. Then you can throw out all the other cards, which makes it much easier to keep everything organized.
Just keep in mind you can only have a maximum of $1000 on one card, so if you plan on having a total balance of more than that, you'll still need multiple cards.
Stacking Gift Cards with Other Discounts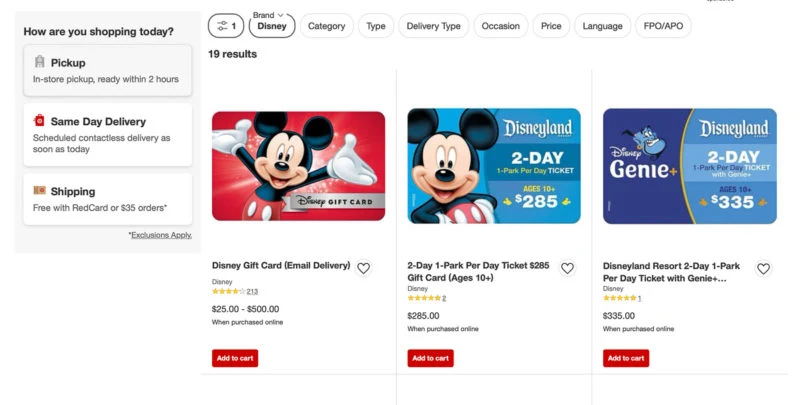 By stacking gift cards with other discounts, you can receive even greater discounts on your Disney gift card purchases. As mentioned with the example of the gas savings, by stacking (or using multiple methods or savings), you can get the absolute best value!
The best way to combine discounts typically involves using a credit card bonus. By taking advantage of credit card bonus categories, you can receive additional savings on top of the already discounted Disney gift cards.
An example of this is by purchasing gift cards through BJ's or Sam's Club. Disney gift cards are usually discounted at around 4% at both places. Certain credit cards, such as The Chase Freedom, offer quarterly bonuses on wholesale clubs of 5x for each purchase!
So you can save not only the 4% normal discount, but you can get an additional 5x the number of dollars spent.
This could save you significantly toward your vacation!
FAQs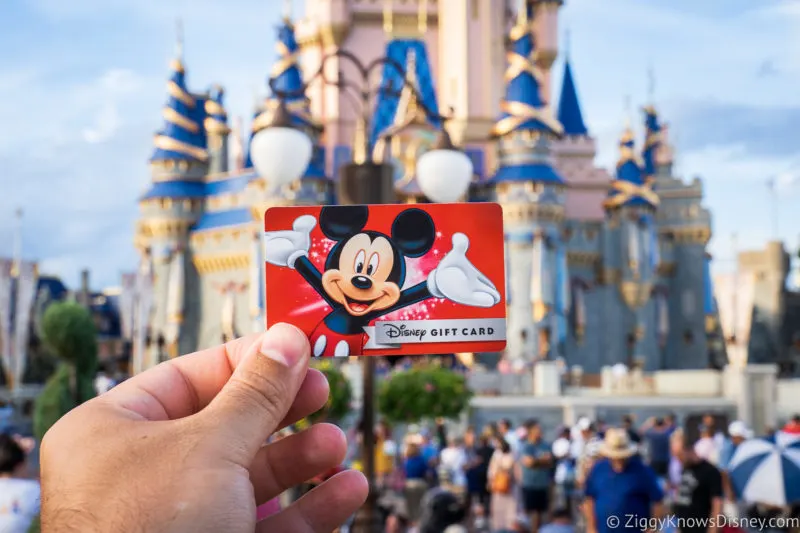 Besides what we have already gone over in this article, here are a few of the most common questions you'll run into when planning to purchase discount Disney gift cards.
Where is the Best Place to Spend My Disney Gift Cards?
We usually recommend you avoid using your gift cards on the ticket or hotel portion of your Disney trip. By purchasing these things through authorized Disney resellers, you can often get better deals than purchasing directly through Disney. (Which you would need to do if using your Disney gift cards.)
We usually end up using ours to pay down the balance of our trip. This is super easy to do, and you simply go down to the front desk and apply them to your balance. That way you're not enticed to spend unnecessarily and rather just use them to pay for things you've already accrued on your trip.
Combining Gift Cards
Disney has a whole site for you to combine all of your gift cards into one place. You only need to keep one card on you with a max value of $1000. Simply go here and transfer the balances to the card you want to keep.
Do Disney Gift Cards Expire?
Nope, Disney gift cards do not have an expiration date. Don't feel obliged to use all of them on your trip. You can use them for as long as you want, as long as you don't lose them.
Can I Link Disney Gift Cards to MagicBand or MagicMobile?
Unfortunately not. While you can't link gift cards to your MagicBand, MagicBand+, or MagicMobile, you can simply go down to the front desk of your Disney resort and pay off your hotel room bill with your gift cards.
And while the purchases you make on your MagicBand will directly go to your room bill, simply use your gift cards to pay them off whenever you want!
Is It Worth It to Use Gift Cards at Disney?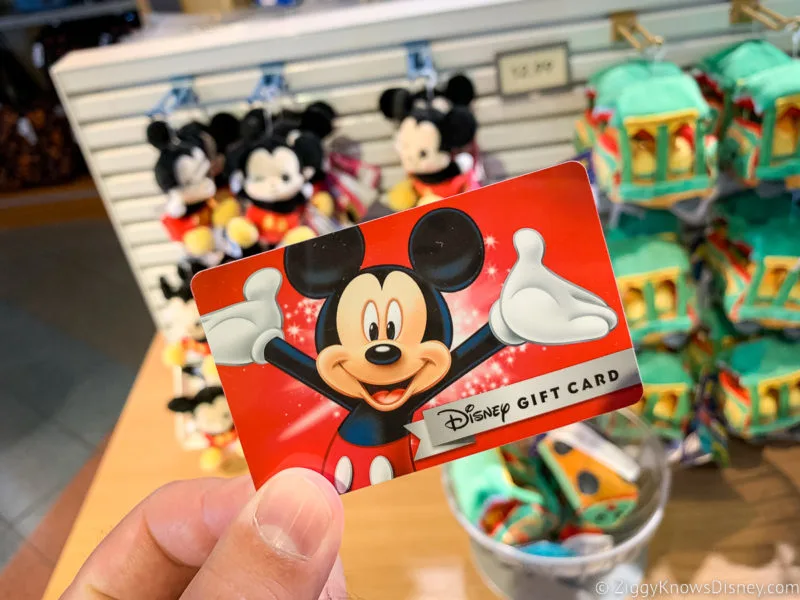 If an easy 5% savings is worth it to you, then absolutely! But with savings comes a tiny bit of hassle and only you can decide if it's truly worth it. My advice is to try it in small increments.
For instance, start with the lowest entry point for YOU. Maybe that's getting a $100 Disney gift card using your Target REDcard.
If you thought that was seamless and easy, then on your next Disney trip, do it to a grander scale! Or if you see a great promotion from your local grocery store to buy gift cards and it becomes even more incentivized, then it can become a no-brainer!
Remember, it's VERY easy to save 5%. Getting to 10% savings requires much more commitment and planning.
Example Vacations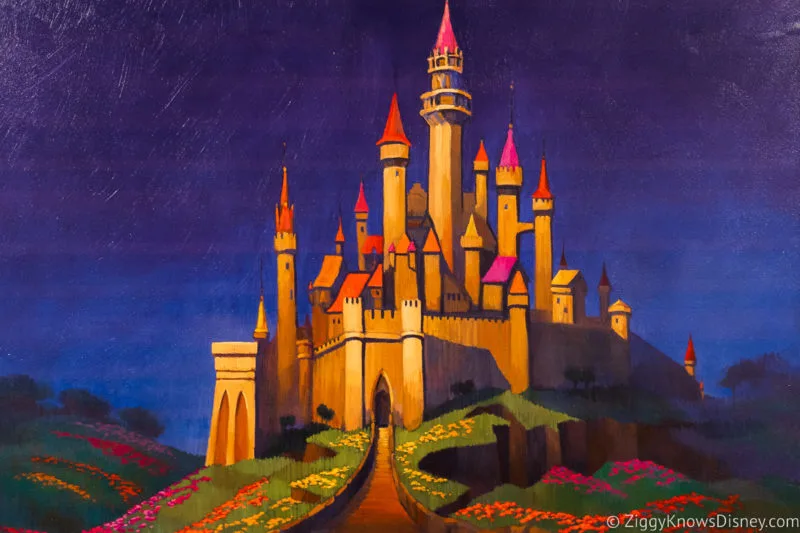 In the below examples, we will touch on why it's important that you DON'T spend your valuable gift card savings on purchasing a Disney Vacation Package directly through Disney.
By using Disney gift cards on your room and/or park tickets, you won't receive the full benefit and in actuality will be overspending. What do I mean?
Example # 1 – Booking a Vacation through Disney with Discount Disney Gift Cards
Say for instance that you find a wonderful way to significantly save on Disney gift cards. Maybe you have a master plan of stacking a rewards credit card, grocery store incentives, and additional store coupons.
Your method is fantastic and it can save you consistently 10% off Disney gift cards. What can you expect to save if purchasing your vacation package through Disney World?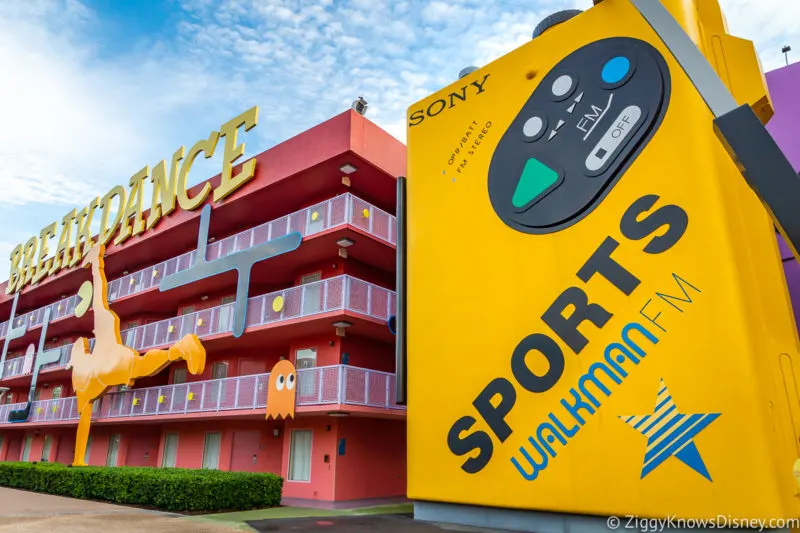 Here's an example directly through booking on Disney World's site:
Dates: October 1-6, 2023
Resort: Standard Room at Pop Century
Tickets: A family of four (2 adults and 2 children) to get 5-day park hopper tickets
Total Cost: $4208.24
Cost You Would Pay With 10% Savings From Gift Cards: $3787
In this example, you stay at one of the Disney Value Resorts like Pop Century and book the package with theme park tickets all through Disney. The final price is $3,787. Now let's look at another example.
Example # 2 – Booking a Vacation Through a Discount Disney Travel Reseller such as Undercover Tourist
Using this same example as above the only difference is that rather than purchasing directly through Disney, you use an authorized Disney Ticket Reseller (such as Undercover Tourist) to save you on your trip, both the resort and your park tickets.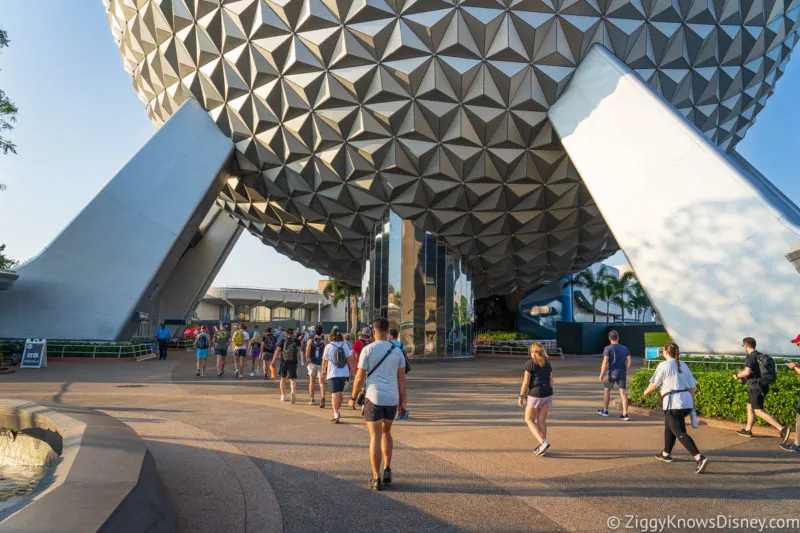 Here's an example directly from Undercover Tourist's site:
Dates: October 1-6, 2023
Resort: Standard Room at Pop Century
Tickets: A family of four (2 adults and 2 children) to get 5-day park hopper tickets
Total Cost: $3943
In the two examples, the variables are all exactly the same. The price savings from using gift cards directly through Disney appears to be greater on the surface. Paying $3787 is better than $3943.
But….you are not getting full value! Rather than getting 10% savings from your gift cards as you should, you're only getting 4%! So what should you do instead?
Between theses two choices, we recommend booking your Disney Resort and Tickets through a Discounted Ticket Reseller such as Undercover Tourist. You'll save money over buying directly through Disney.
And use your gift cards where you can get the full 10% value! Where is that exactly?
Where It Makes the Most Sense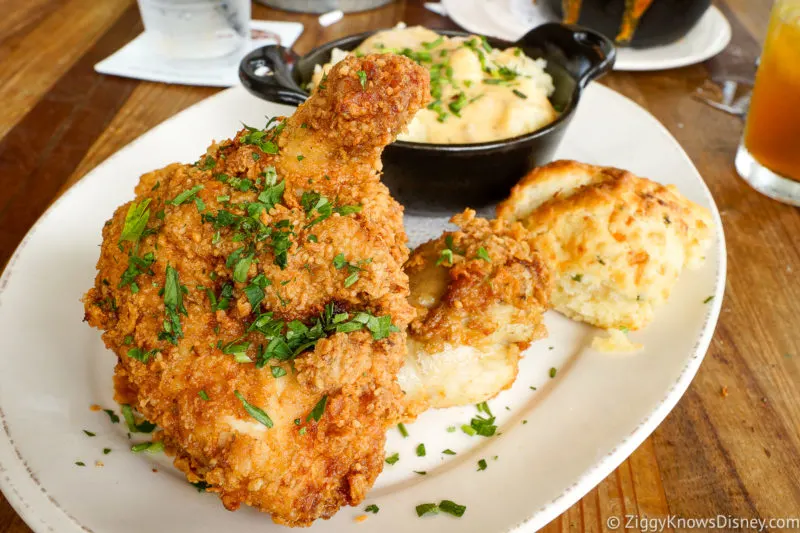 We wholeheartedly recommend you avoid using the gift cards in this situation as mentioned above. When purchasing Disney gift cards, use them in places where you can utilize the full value of your 10% off.
Don't waste getting a great discount on the purchase of your gift cards and then overspend by purchasing hotel reservations or park tickets directly through Disney. Use them at places such as Disney dining locations, Disney Cruise Line, Adventures by Disney, or on Disney merchandise!
Remember too that if you have a DVC membership, are a Disney Annual Passholder, or a Chase Disney Visa credit card holder, you are likely entitled to additional savings as well! By taking advantage of these additional discounts, you can save even more money on your Disney Vacation.
You can read more about Discounted Disney World Tickets in our guide where we have even more examples of savings.
Using Disney Gift Cards with Travel Agents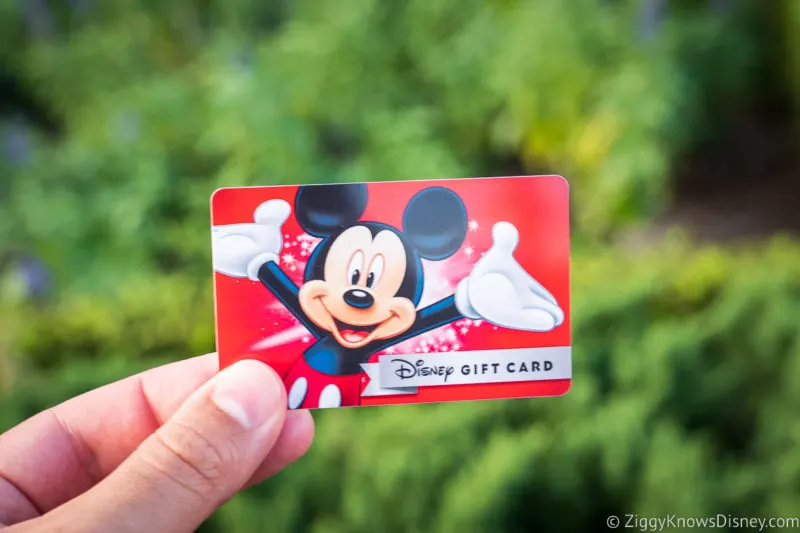 One of the things I recommend for guests traveling to Disney, whether it's to Disney World, Disneyland, Aulani, a Disney Cruise, or any Disney vacation is to use an Authorized Disney Travel Agent, such as Show You the World Travel.
Not only will they not cost you any additional money, but they'll make the entire vacation experience so much more enjoyable and stress-free! They'll continue to work for you as your trip gets nearer and nearer while finding the very latest deals and making sure you're getting the best price!
And not only that, you can use your Disney gift cards if you so choose for your entire vacation when utilizing an Authorized Disney Travel Agent.
If you want some help with this, I recommend you to get a free quote from our travel agent partner Show You The World Travel. They'll be glad to help, and they are absolutely free to use. We use them on our personal trips and they've saved us thousands over the years.
That wraps up our look at Discount Disney Gift Cards and how to save money using them. We hope we gave you some good ideas on how to find them and the best ways to use them to save the most money.
If you are thinking about going to Walt Disney World in the coming future, here are some other popular articles where you will find all the info and tips you need to plan your trip.
Your Thoughts
I want to know what you think about Discount Disney Gift Cards…
Have you ever got discounted Disney gift cards? How do you like to use them?
Where is your favorite place to purchase them? How much savings do you normally get?
Let us know in the comments section below!
If you enjoyed this article, as always I appreciate it if you'd share it with others via social media. I work hard at making this website into a useful resource for you and your family to plan your visit to the Disney Parks and I hope it can help you! Thanks 🙂