For years, guests at Walt Disney World have been using MagicBands to handle all their needs while visiting. However, we now have new information about the MagicBand's successor, Disney MagicMobile and we're going to share with you how to use it and everything you need to know.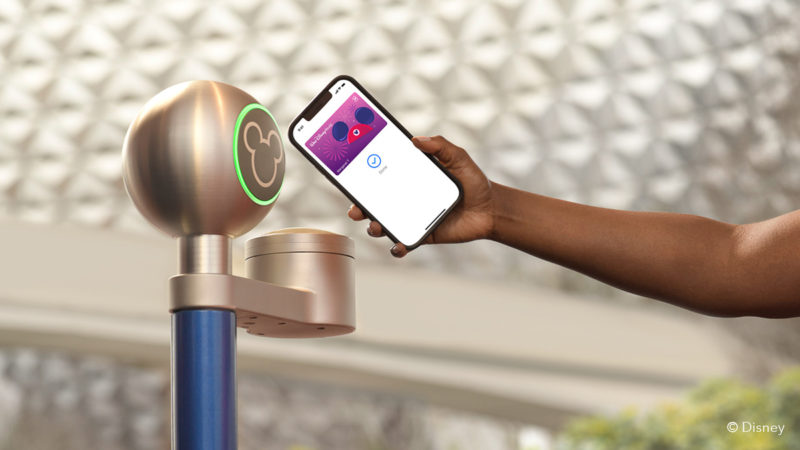 The Disney MagicMobile service is a contactless way for guests to use the same features as a MagicBand normally would, all through your mobile device instead of wearing a wristband.
We've been waiting for this news for some time as we discussed in our post on the future of MagicBands at Disney World, and 2021 is the year that change is starting to roll out.
In fact, the MagicMobile pass is now available for iPhone and Apple Watch and soon coming to other mobile devices. Right now guests can use MagicMobile for theme park entry, with more features coming soon.
How Does MagicMobile Work?
To enable Disney MagicMobile, guests first need a mobile device. In this first phase of the rollout, only Apple devices are supported. For example iPhones and Apple Watches will both work.
Guests will then create a Disney MagicMobile pass through the My Disney Experience app and add it to their smart device's digital wallet.
Once the MagicMobile pass is in your digital wallet, you can tap your mobile device to any tap point in the park or at your hotel the same way you do with MagicBands already.
Guests can also customize their MagicMobile pass by choosing from special Disney designs like characters, parks and snacks. There is also the option to upload Disney PhotoPass photos and videos to your profile.
What Features Does MagicMobile have?
Disney hasn't shared all the details yet about which features handled now by MagicBands will be available for MagicMobile, but they did say that most of them will be covered. Seeing as it's the eventual replacement for MagicBands, it would stand to think that all major features will be covered here too.
MagicMobile Functions:
Theme Park Entry
FastPass+ Reservation Redemption
Charging to you Resort Hotel Room
Room Entry
Upload Disney PhotoPass Photos to Your Account
The one feature on this list that is now available with MagicMobile is theme park entry. You can tap your phone on the park entrance tap point just like you do with a MagicBand now and it gives you admission to the park.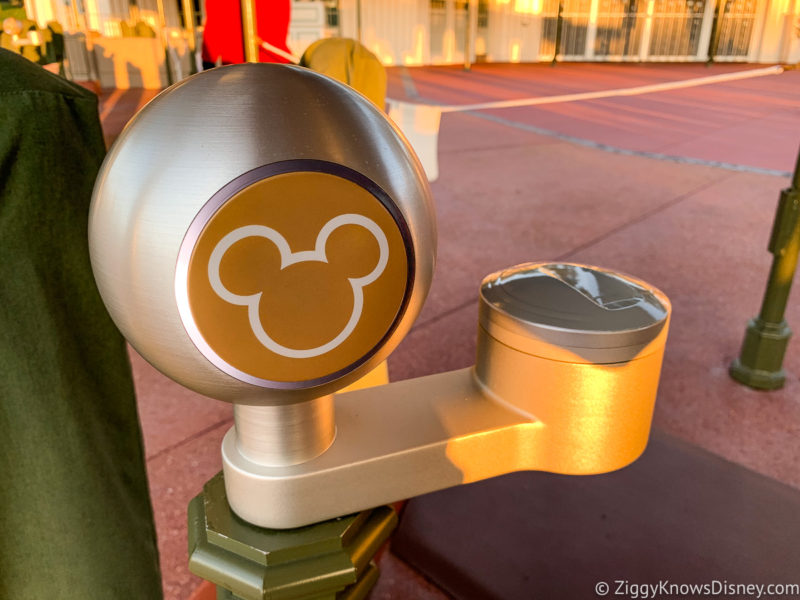 The existing digital room key feature will continue to be offered in the My Disney Experience app, and it's not necessary to build that feature into MagicMobile when there is already a solution in place. We'll let you know if Disney updates this.
Disney did reassure us that if you don't want to use your phone for room entry, the option to use a Key to the World card from the front desk will still be an option.
How to Setup and Use Disney MagicMobile Pass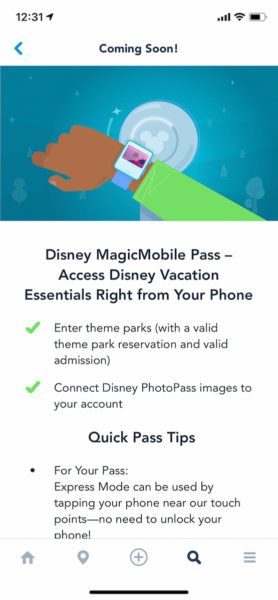 How to Setup Disney MagicMobile Pass Instructions:
Download the My Disney Experience App

If you don't already have the latest version of the My Disney Experience App downloaded on your mobile device, download it now. Make sure your account is all set up before proceeding.

Keep in mind the Disney MagicMobile Pass only works on Apple devices right now, and even then, not everyone has access to the service yet. Most peoples' devices just say "Coming Soon" but a seelct few are already able to use this new feature.

Search for MagicMobile Option

Once you are in My Disney Experience, you have two options to look for the MagicMobile option. First you can just go to the search bar at the bottom of your screen and type MagicMobile. Once you do that it will show you the results that you can then click to move ahead.

You can also go to the Menu and click on "Disney MagicMobile Pass"

Set Up Your Pass

Once you find the option, it's time set everything up. Click the "Set Up Your Pass" option from the page.

Customize Your Pass

Here is where the fun begins. Each guest can customize their pass. There are many designs to choose from, each of them themed to one of the theme parks, characters or even popular Disney snacks.




There are even special designs for annual passholders to choose from.

Add Pass to Digital Wallet

Once you have customized your MagicMobile pass, it's time to add it to your digital wallet in your mobile device. This is what will allow you to use it to scan into the theme parks and use its other features.

Once your MagicMobile pass is setup, you will get a confirmation screen telling you it is complete.



Tap in to a Theme Park

Now you can use your MagicMobile pass to tap into one of the Disney World theme parks. Once it's in your digital wallet, you don't even have to unlock your phone to use it, just touch it to the park tap point and you are good to go.
One nice feature is that you can also get MagicMobile passes for all guests on your Friends and Family list and add them to your digital wallet. You then need to open your digital wallet and swipe their passes to redeem.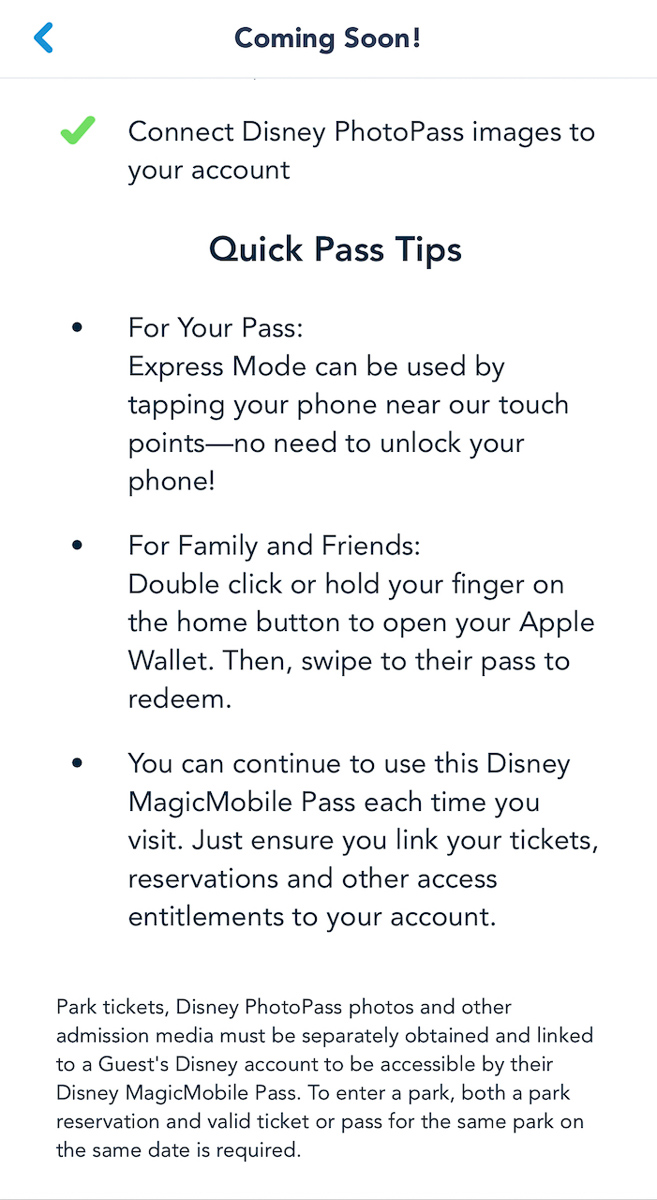 REMINDER – The Disney MagicMobile service requires a valid theme park admission and a reservation and those must be linked to your account.
Can I Still Use My MagicBand?
Upon launch, guests can choose whether they want to use a MagicBand or the MagicMobile service. You can even alternate between the two during your trip at your convenience.
Looking at the bigger picture, Disney is eventually phasing out MagicBands, but they will likely still be around for the next couple of years. Disney has already stopped giving resort guests complimentary MagicBands with their stay and if you want to use one you need to pay extra for it.
Even though they are still selling MagicBands, this is Disney's slowly nudging guests over to the new MagicMobile service instead.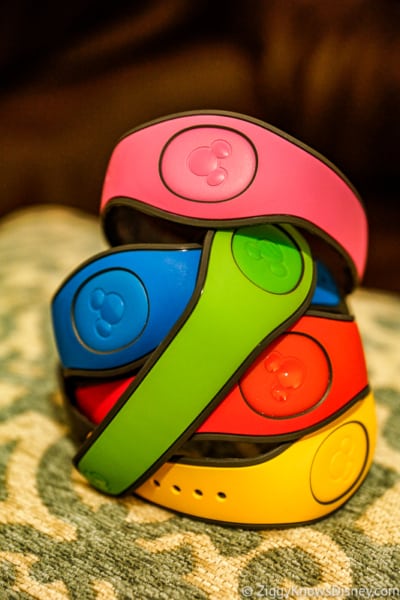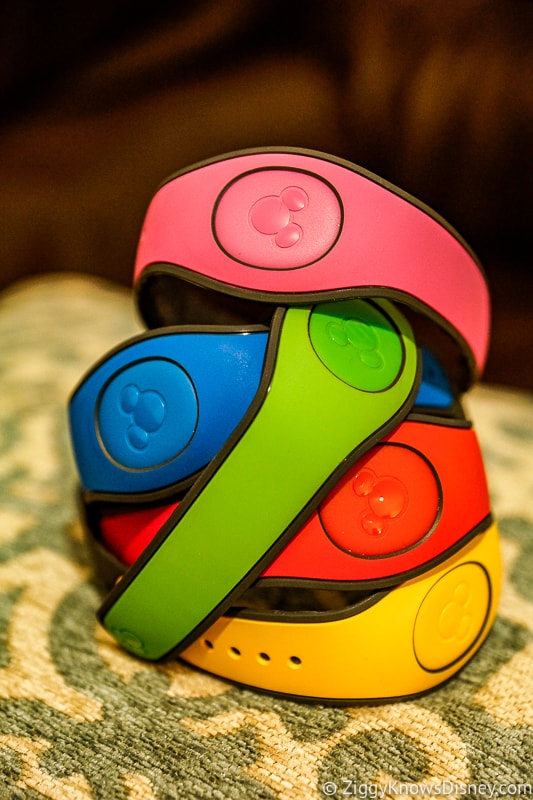 When is Disney MagicMobile Coming?
The Disney MagicMobile service is already available for guests at this time. Again it is only available for iPhone and Apple Watch users right now. It will be available later in 2021 for more guests, though Disney has not specified a date at this time.
We anticipate this being fully functional in time for the Disney World 50th Anniversary as it will be a convenient way for the influx of guests to make their way through the parks.
If we were to guess, we'd say that you're likely to see the Disney MagicMobile service will be fully operational starting in Summer 2021. This gives Disney a few months to work out some of the bugs before the crowds start coming for the 50th.
In any event, this will be a phased roll out and not all of the features will be available immediately. They are likely being released one-by-one, again to work out any bugs.
With MagicBands being phased out, it's nice to finally see its eventual replacement. As long as it has all the features of MagicBands and improves on functionality we think this is a good move and it makes sense from an economic perspective and from the guests' point of view.
Most people have their mobile device with them at all times anyway, so not having to wear a wristband everywhere you go will also be liberating. It's also better for the environment, with a lot less plastic being wasted.
Moving away from MagicBands makes sense from all sides and we're eager to see if it widely accepted by guests as the year goes on.
Stay tuned for more info on the Disney MagicMobile service soon!
Your Thoughts
I want to know what you think about the new Disney MagicMobile service…
Are you looking forward to using it?
Which do you prefer, MagicBands or MagicMobile?
Let us know in the comments section below!
If you enjoyed this article, as always I appreciate it if you'd share it with others via social media. I work hard at making this website into a useful resource for you and your family to plan your visit to the Disney Parks and I hope it can help you! Thanks 🙂