With all the changes happening in Walt Disney World, the entire guest experience is going to be different in the next couple of years. Recently Disney announced that it is eliminating complimentary MagicBands to resort guests starting in 2021.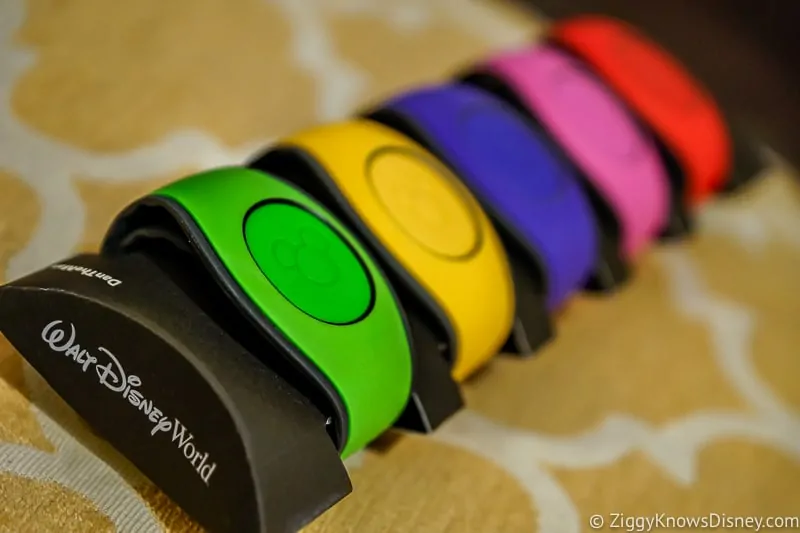 (UPDATE) – Since writing this article, Disney has announced the MagicBand+ which is coming soon. Read our Full Guide to MagicBand+ for more info.
What does this mean for the future of Disney's MagicBands?
In this post we will go over the new changes to the MagicBand system and what it means moving forward. We'll talk about whether or not this means MagicBands are going away for good and if so what could replace them in the future.
Whether we like it or not, MagicBands are evolving in 2021 and beyond. Here's a rundown of what to expect.
Also, don't forget to sign up for our FREE Weekly E-Mail Newsletter. There we bring you the latest MagicBand updates as well as our best Disney vacation planning tips. You can sign up here: Join our E-Mail Newsletter!
MagicBands No Longer Offered Complimentary to Disney World Guests
Starting today, January 1, 2021, MagicBands are no longer being provided complimentary to Walt Disney World guests. This puts into effect what was originally announced back in June 2020 as part of a movement to due away with the MagicBand system.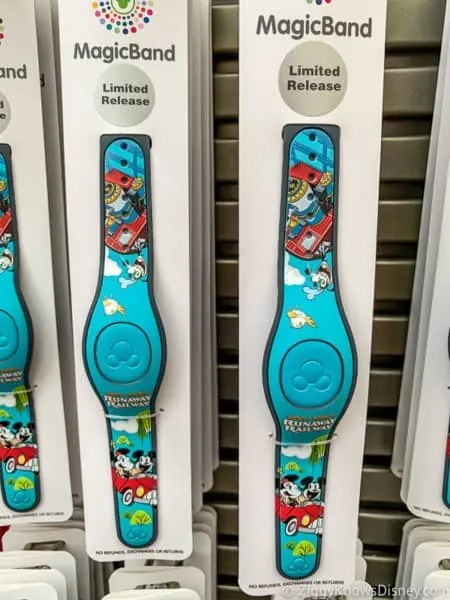 Guests looking for MagicBand functionality like charging to their room, park entry and room entry now have the following options:
Use an old MagicBand from a previous stay
Purchase a new MagicBand (Online before arrival or at Walt Disney World)
Use a "Key to the World" Card (Available at your Disney World Resort hotel upon arrival)
Just to be clear, MagicBands still work and Disney is still allowing guests to use them, they just aren't sent to guests free before their vacation as in the past.
In the rest of the article we've outlined what the future of MagicBands could be as Disney starts phasing them out.
What's Changing?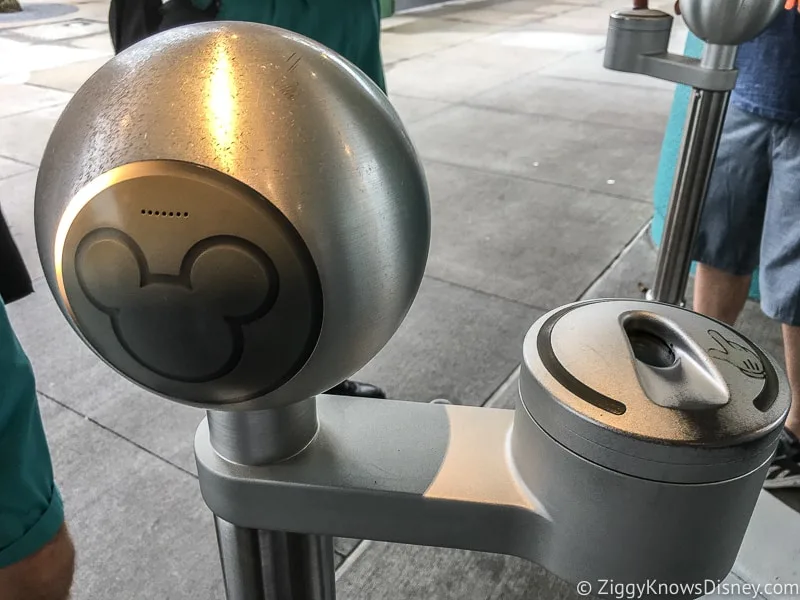 Disney World recently announced that they will no longer be offering complimentary MagicBands starting with arrivals January 1, 2021, and beyond.
That means those rectangular boxes that come in the mail weeks before your Walt Disney World vacation and let you know you are almost back home again, you won't be getting them anymore.
This might be a surprising move to some due to the importance MagicBands have had in a Disney World vacation over the last few years. Think back to 2013 when MagicBands were introduced to the world. Disney invested over $1 billion dollars into the MyDisney+ system which brought us MagicBands as we know them today.
This system uses RFID technology and a long-range radio. MagicBands send out thousands of signals and allow computers to analyze real-time data of guests' movement and are designed to bring you the best possible guest experience while in the parks.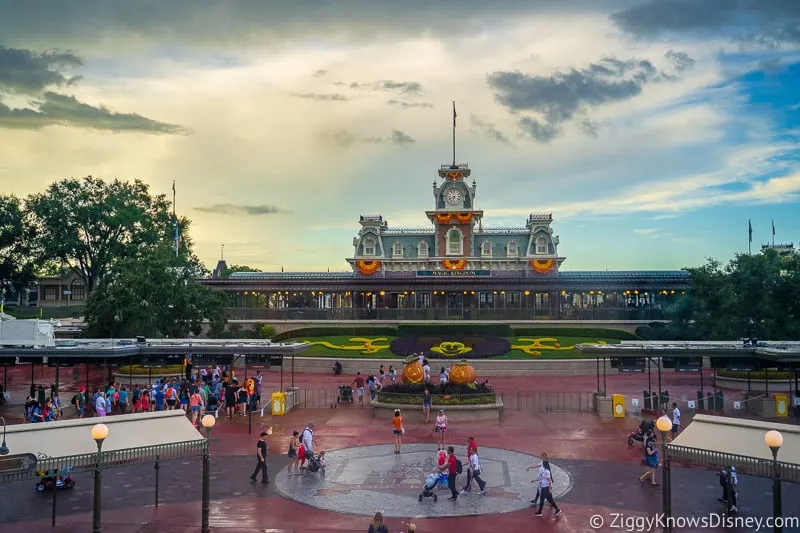 MagicBands work together with My Disney Experience and FastPass+ and function as hotel room keys, park tickets and credit cards for charging all those amazing Disney snacks!
MagicBands come in all colors and special designs and have been given to tens of millions of guests over the past 7 years.
Even though we can't imagine a visit to Walt Disney World without one, Disney has been working on phasing out MagicBands for some time now. That's why they have announced this change to stop offering free MagicBands to resort guests. Those little packages that immediately bring a smile to your face will stop coming in 2021.
What Is Replacing MagicBands?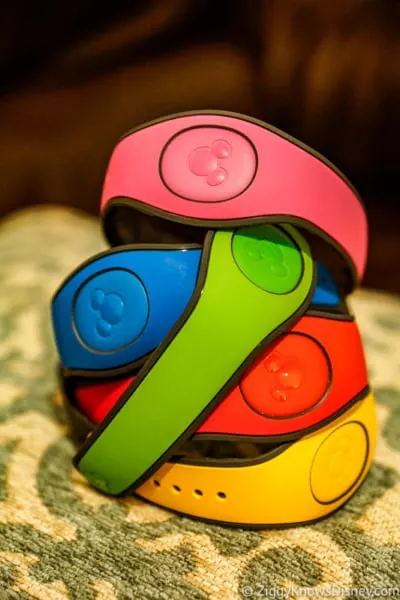 Instead of promoting MagicBands, Disney is unveiling a new innovative offering as part of the My Disney Experience app which will handle the same functions that MagicBands now do, plus more.
According to wdwmagic, in collaboration with Apple, Disney is planning on using Near Field Communication technology (NFC) to leverage the Apple Wallet system. Apple has already been testing NFC technology with good results in American college campuses where it is currently used by over 100,000 students.
This contactless system is similar to how MagicBands work and will allow you to charge purchases in Disney World, as well as using it as your park ticket, and for things like FastPass+.
That means you will soon be able to use an Apple Watch or iPhone to handle all these tasks on your vacation. NFC technology isn't only limited to Apple thankfully, Android phones and devices similar to the Apple Watch will be able to be used by guests in Disney World.
Since publishing this article, new info has been released about the Disney MagicMobile service, the eventual replacement to MagicBands. Make sure to read that post for more details.
Advantages to Keeping MagicBands in Disney World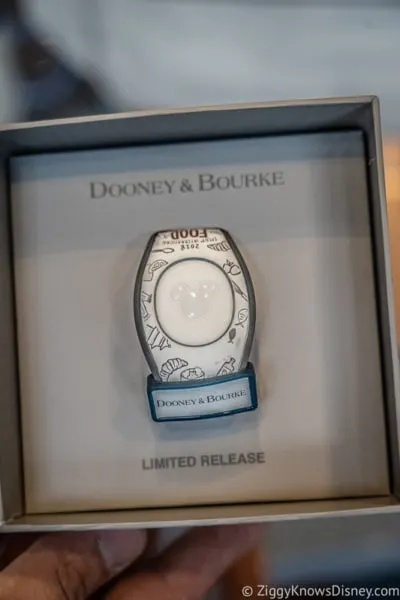 So what are the downsides to this new technology and MagicBand replacement?
Door Locks – The first thing is NFC technology is not currently compatible with Disney World's door lock system. That means a device like the Apple Watch wouldn't work to open room doors and guests would have to use the My Disney Experience app on their phones. That is doable, but brings up our next issue…battery life.
Battery Life – One nice thing about Disney MagicBands is that there is no battery required and guest don't have to charge another device. Just slip your MagicBand on and you know you are good to go all day with no problems. Having to use your smartphone in place of a MagicBand will further tax its battery which guests already have to worry about.
Imagine the complaints if you arrive back at the room and your only way to open the door now has a dead battery. There will be a lot of fit Cast Members running back and forth from the front desk to guest rooms to open doors.
MagicBands are easy for kids – Another downside to switching away from MagicBands is that not all kids have smartphones or Apple Watches. In that case I guess the parents will have their children's tickets on their devices, though this makes it a lot more difficult when families split up in the parks to go off and do different things. They can also use a card, but MagicBands are much more fun for kids than a card is.
MagicBands are more convenient – Let's face it, you don't always want to carry around your cell phone with you in Disney World. For example, If I'm just hanging out by the pool for the day I often leave my phone back in the room for fear of it getting stolen near the pool. I don't bring my phone to the gym in Disney World either, or sometimes just to walk around my resort.
This new system would require guests to have their mobile device now with them all the time which is an inconvenience.
Being Inside the "Disney Bubble" – MagicBands are great because they remind you that you are in the most magical place on Earth and away from the outside world. The reduce the need for other devices like mobile phones which distract you and work against the immersive environment Disney works so hard to create. That's why it feels so bad when you have to take off your MagicBand at the end of your trip!
Will MagicBands Be Eliminated Entirely?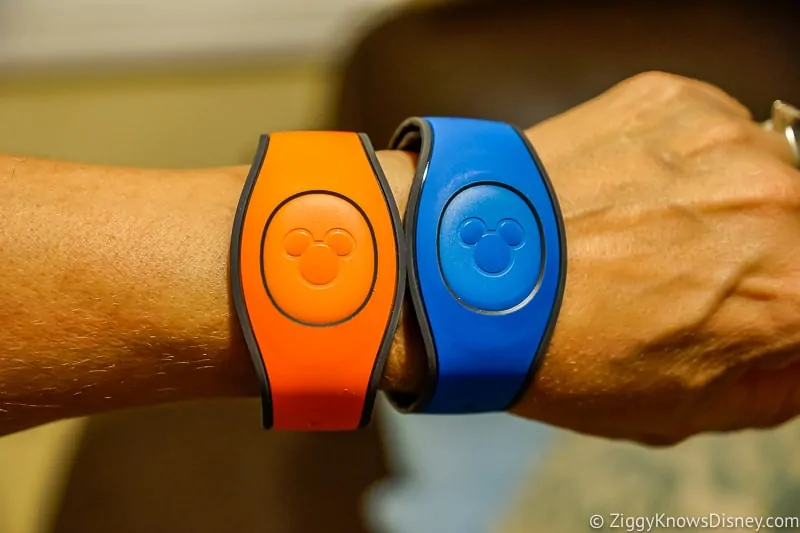 For now, Disney will continue to offer MagicBands as an option to guests. They realize the above points are important for guests and therefore will continue to support MagicBands and cards.
They won't be offered free to guests anymore, but guests will still be able to purchase use MagicBands throughout retail locations in Walt Disney World. Disney has even said they will be offering them at a discount including new designs and colors to choose from.
That said, it's clear that the entire MyDisney+ system is not long for this world. Disney wants to make a shift away from MagicBands and they've already made that clear. In the coming years, more and more guests will have smart devices making the transition easier to do.
Just the fact that Disney is offering them at a discount should tell you all that you need to know. It sounds like they want to get rid of the inventory they have until the system is phased out. Who even knows if FastPass+ is coming back or if that is getting phased out too.
In the long run it will save the company money by not having to give away tens of millions of MagicBands per year, not to mention it will be better for the environment saving landfills from those same millions of bands.
Right now we don't know how long this transition will take and when Disney will completely eliminate the MagicBand system. It will take some time to get guests used to the changes so we imagine MagicBands will still be around for the next couple of years. After that, all bets are off.
This is a developing story, expect more info soon. Stay tuned…
If you are interested in finding out when more changes are made to MagicBands, don't forget to sign up for our FREE Weekly E-Mail Newsletter. We will update you on this and other Disney Planning Tips. You can sign up here: Join our E-Mail Newsletter!
Your Thoughts
I want to know what you think about Disney replacing MagicBands…
What do you think about phasing out MagicBands?
Is it a good idea?
Let us know in the comments section below!
If you enjoyed this article, as always I appreciate it if you'd share it with others via social media. I work hard at making this website into a useful resource for you and your family to plan your visit to the Disney Parks and I hope it can help you! Thanks 🙂