The scary clown face at the Luna Park Pool at Disney's Boardwalk Inn is now officially gone and the Mickey and Friends theme has now been revealed!
Scaffolding around the newly-themed area has now come down giving guests a great view of the new face of the slide. Let's take a look…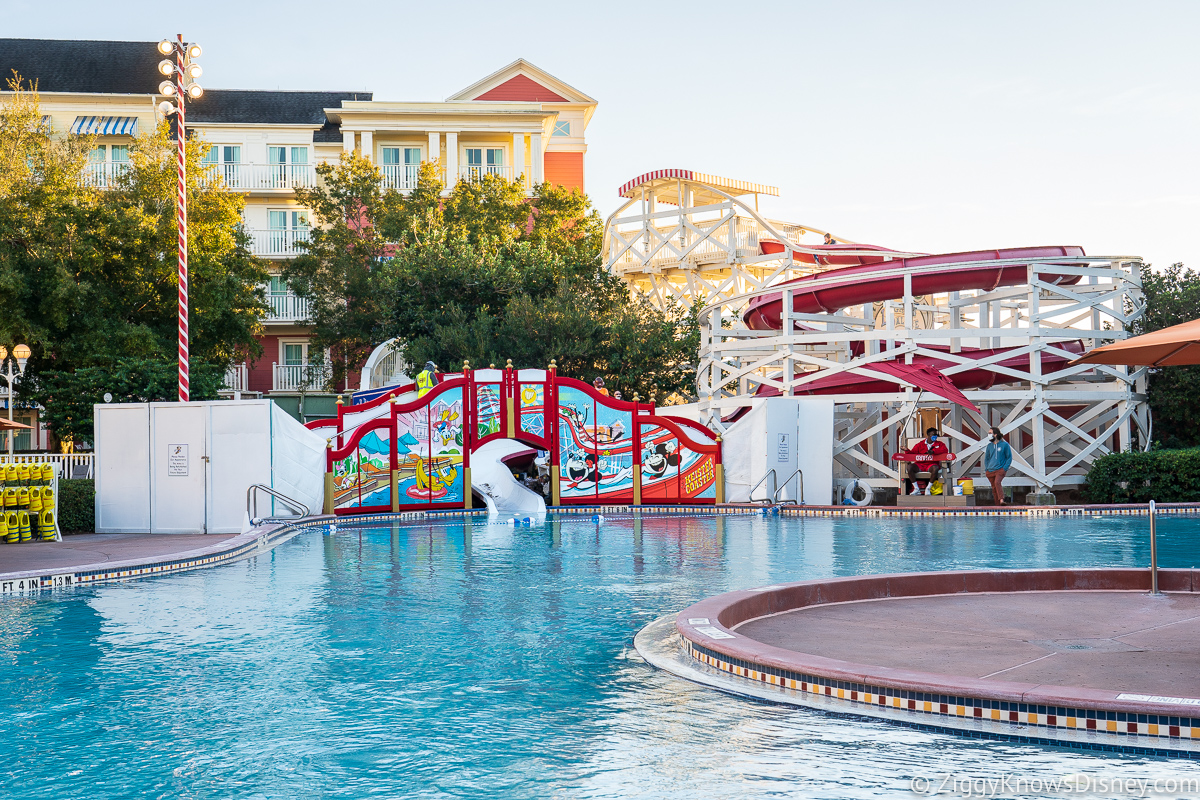 Even from outside the pool area, you can see Mickey and Minnie Mouse on the right side of the slide face at the Luna Park Pool: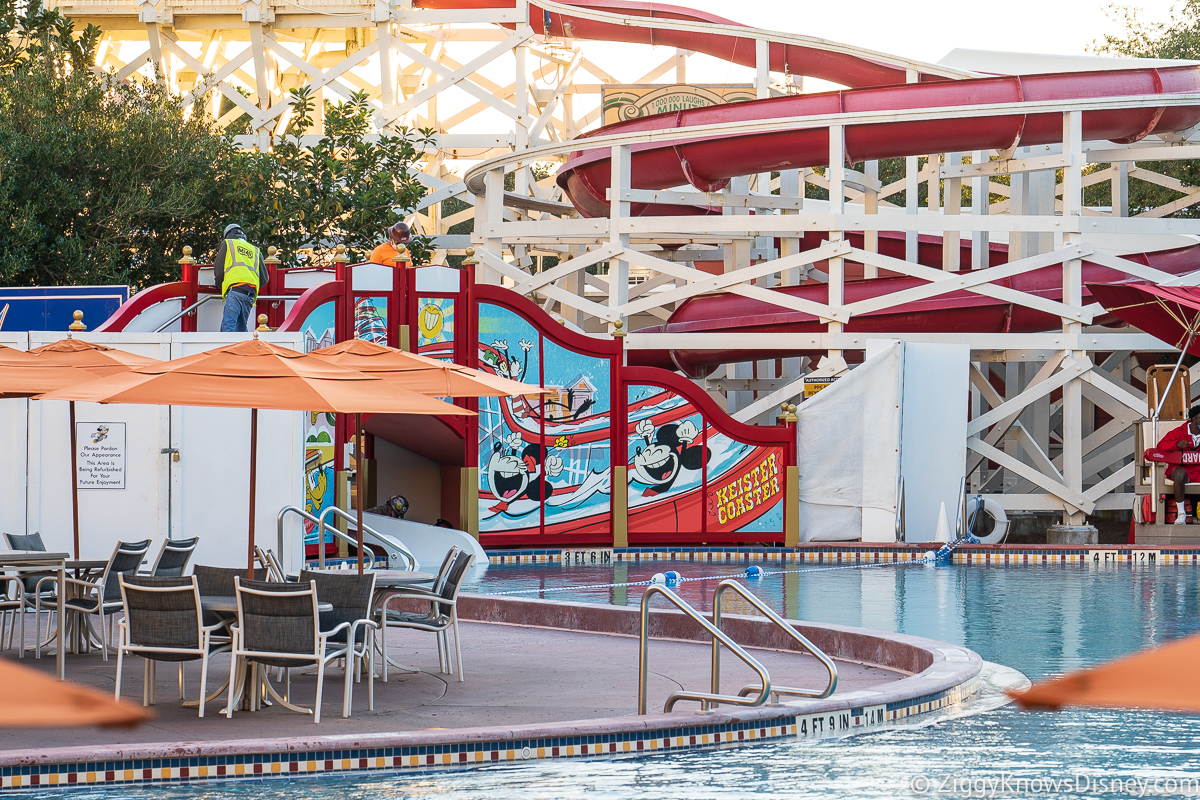 Construction crews are still working on the slide refurbishment, and you can see workers putting on some finishing touches to the project.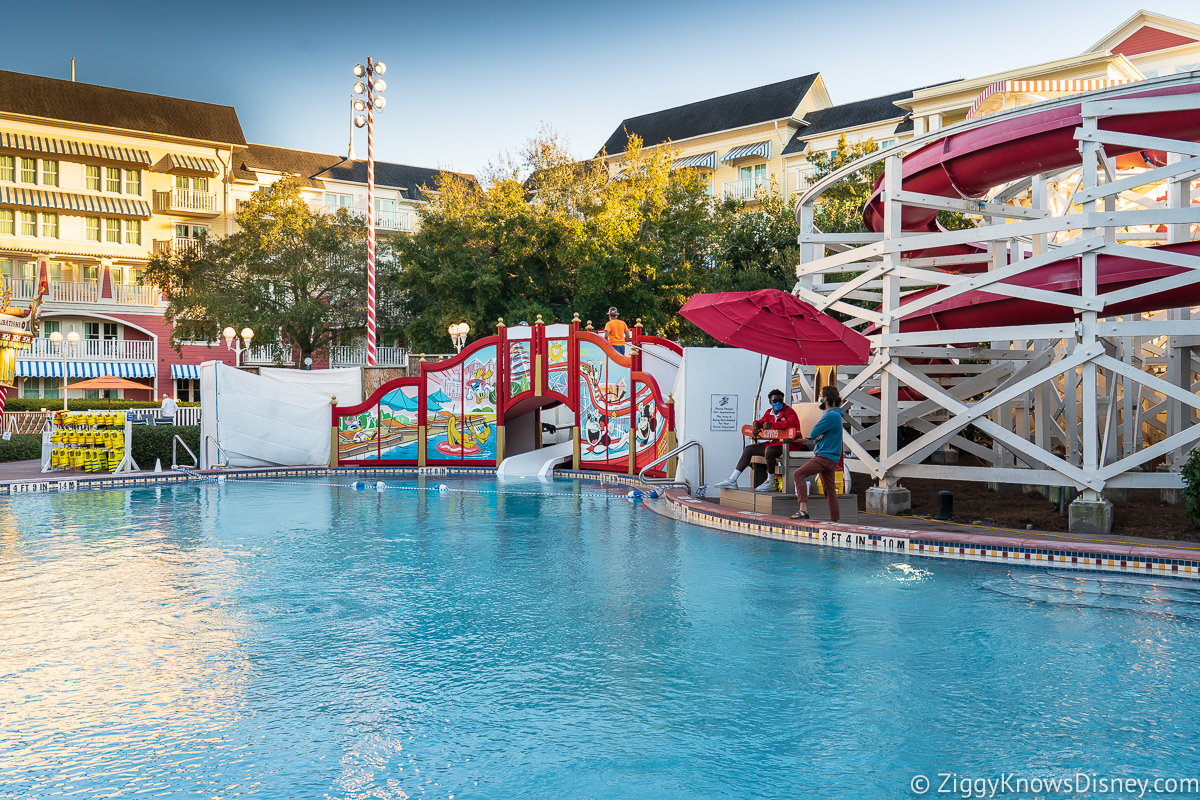 Not only does the face of the slide have Mickey and Minnie, but Pluto, Goofy, Donald Duck and Daisy Duck are also there!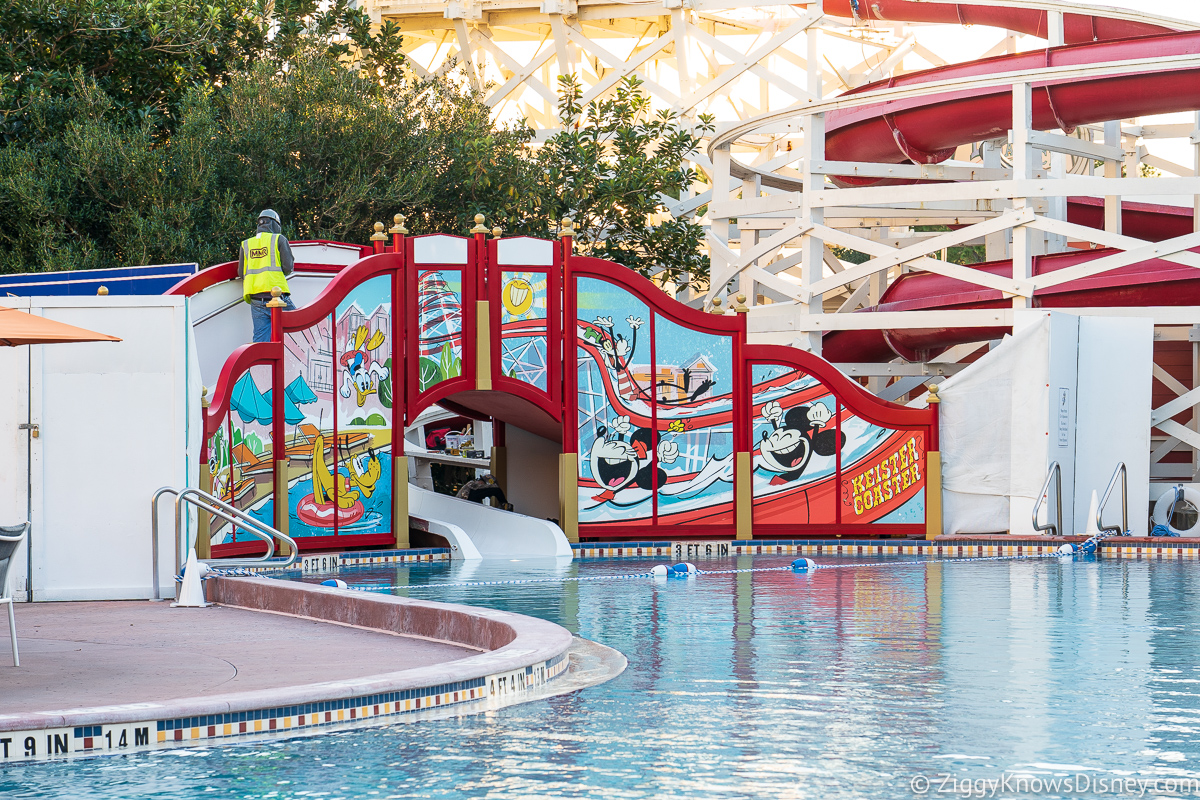 As you may know, before this new refurbishment to the Luna Park pool, there was a big clown face at the base of the slide, where guests would come through at the end before reaching the pool.
Many guests apparently complained about the clown face over the years and a lot of guests, young and old, were turned off by the clown. That is what lead to this change.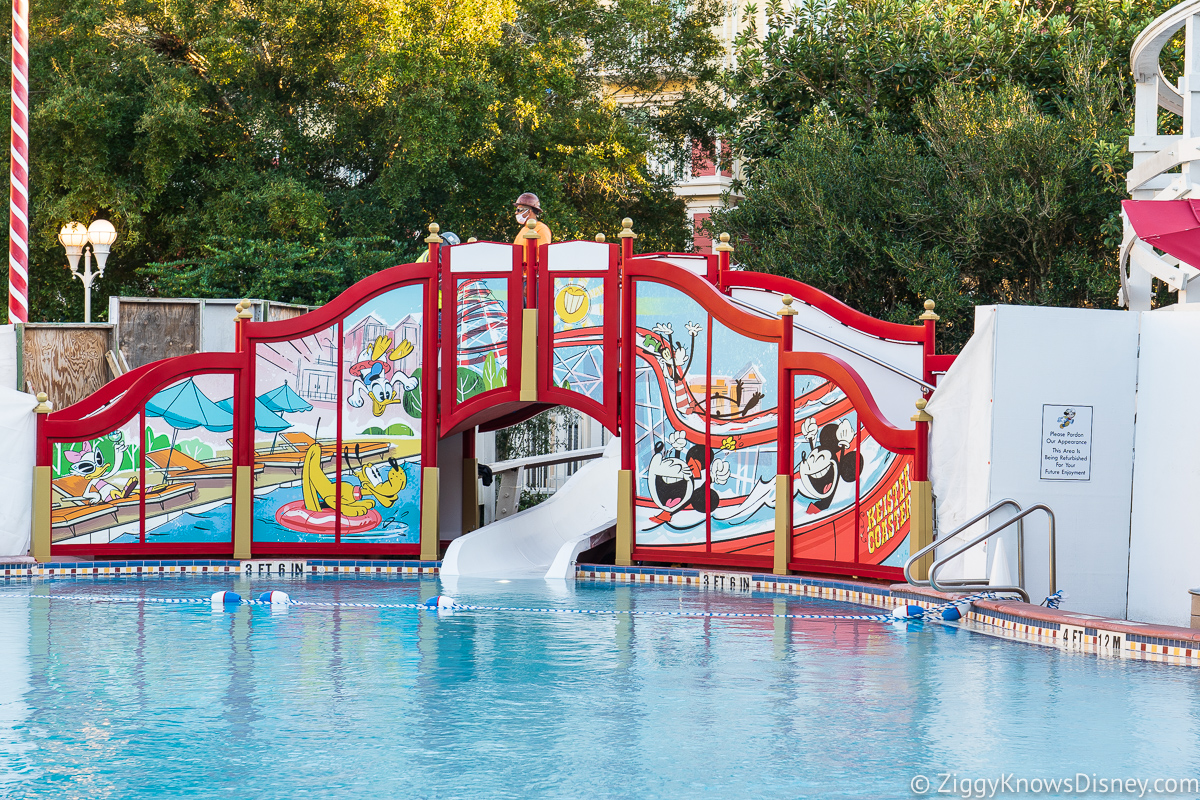 It makes sense that Disney wanted to get this change done now since the actual Boardwalk Inn resort is currently closed. Only the DVC portion of the resort (the Boardwalk Villas) is open at this time.
The pool is open and guests can swim in it and use the pool deck too.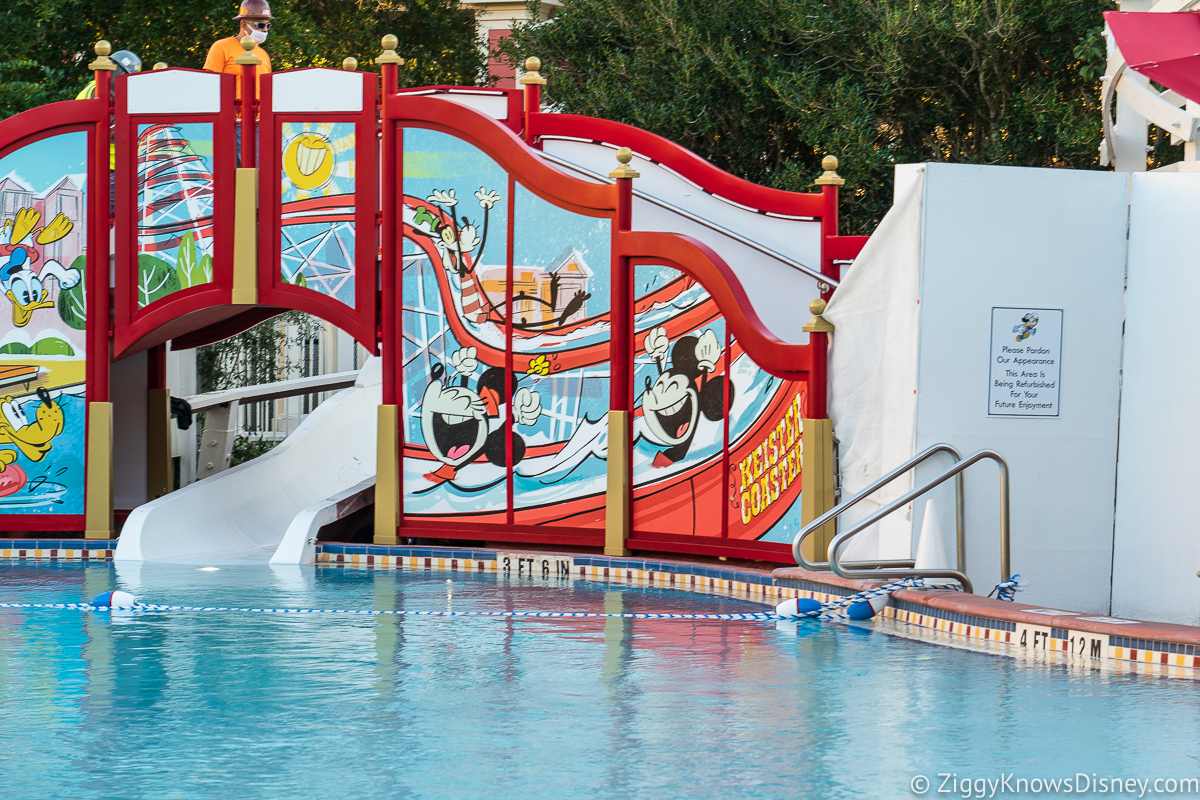 On the left side of the mural you can see Daisy relaxing in a chair while Donald jumps in the pool. Pluto is already riding an inflatable tube.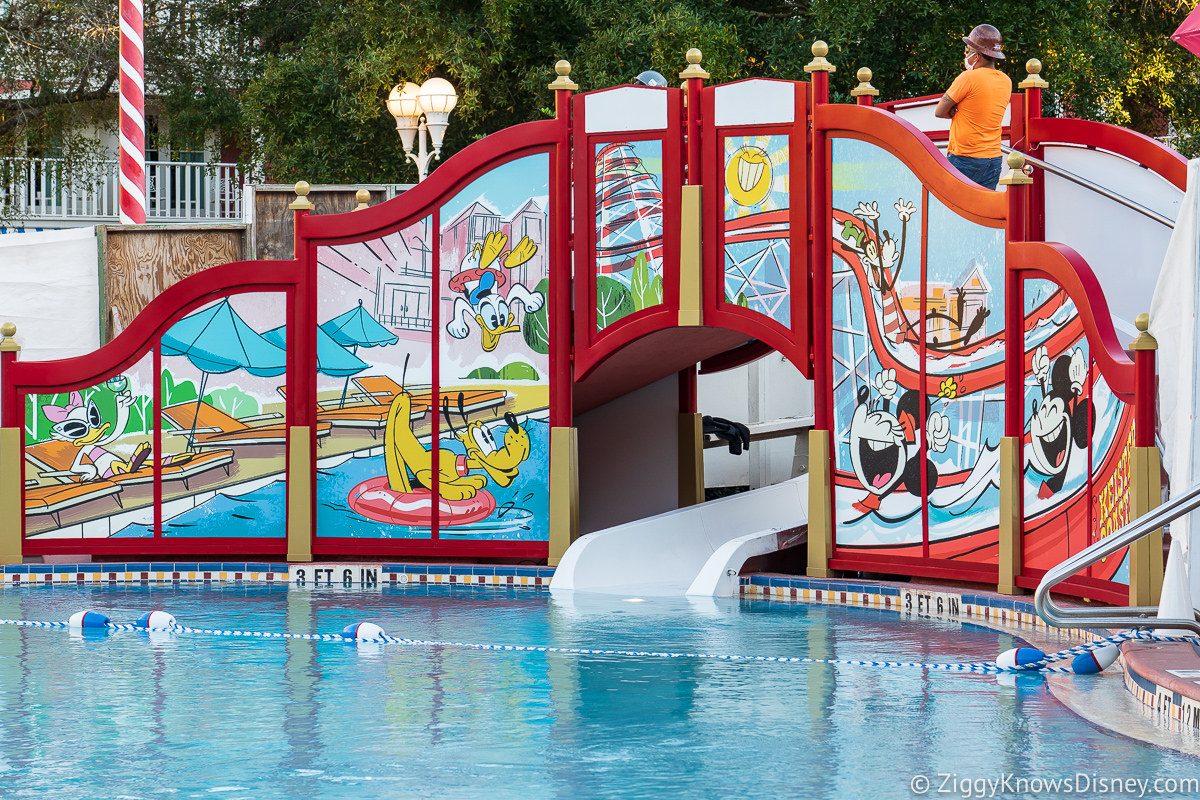 Mickey and Minnie on the other hand are riding the slide down and Goofy is not far behind them.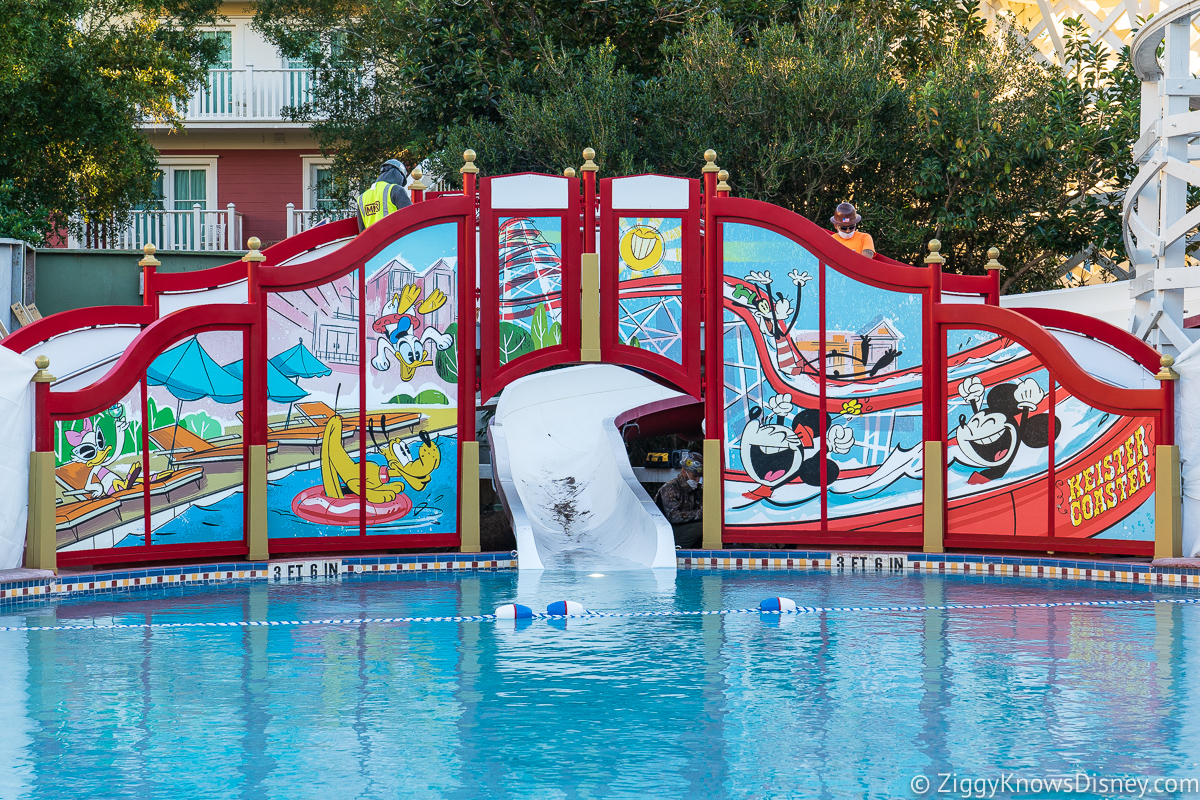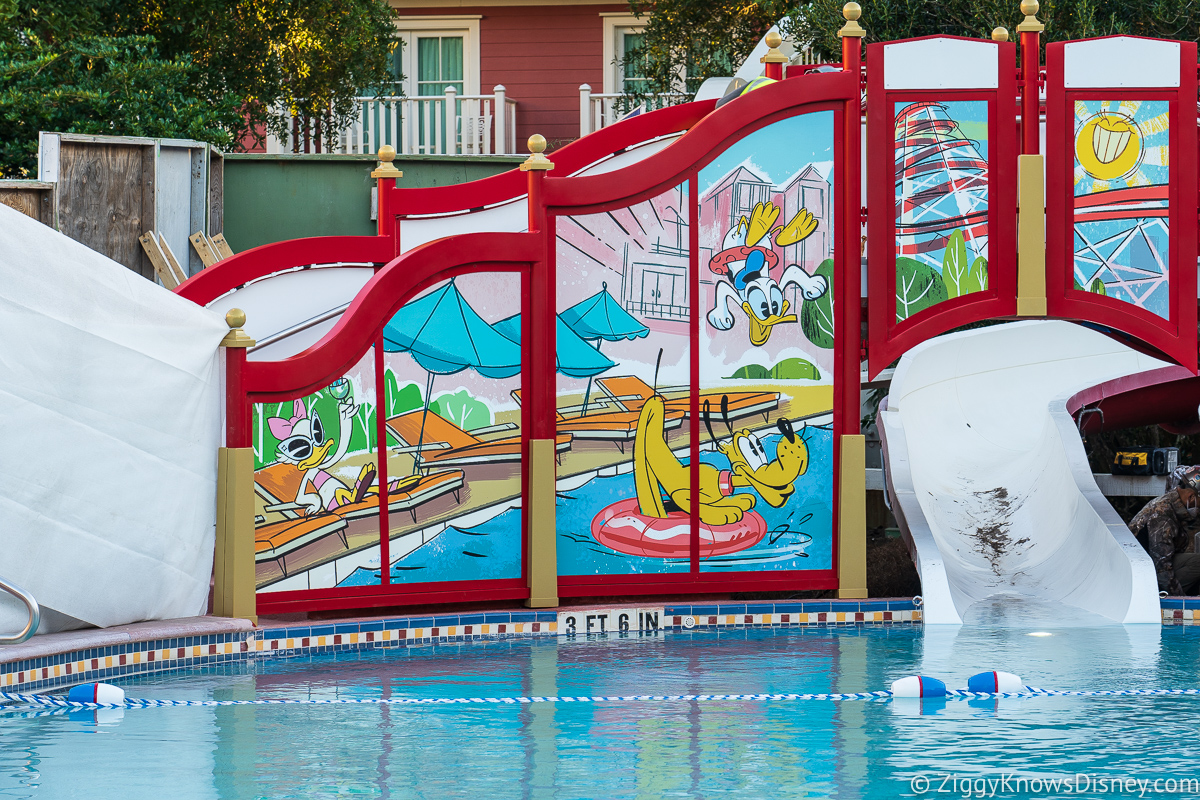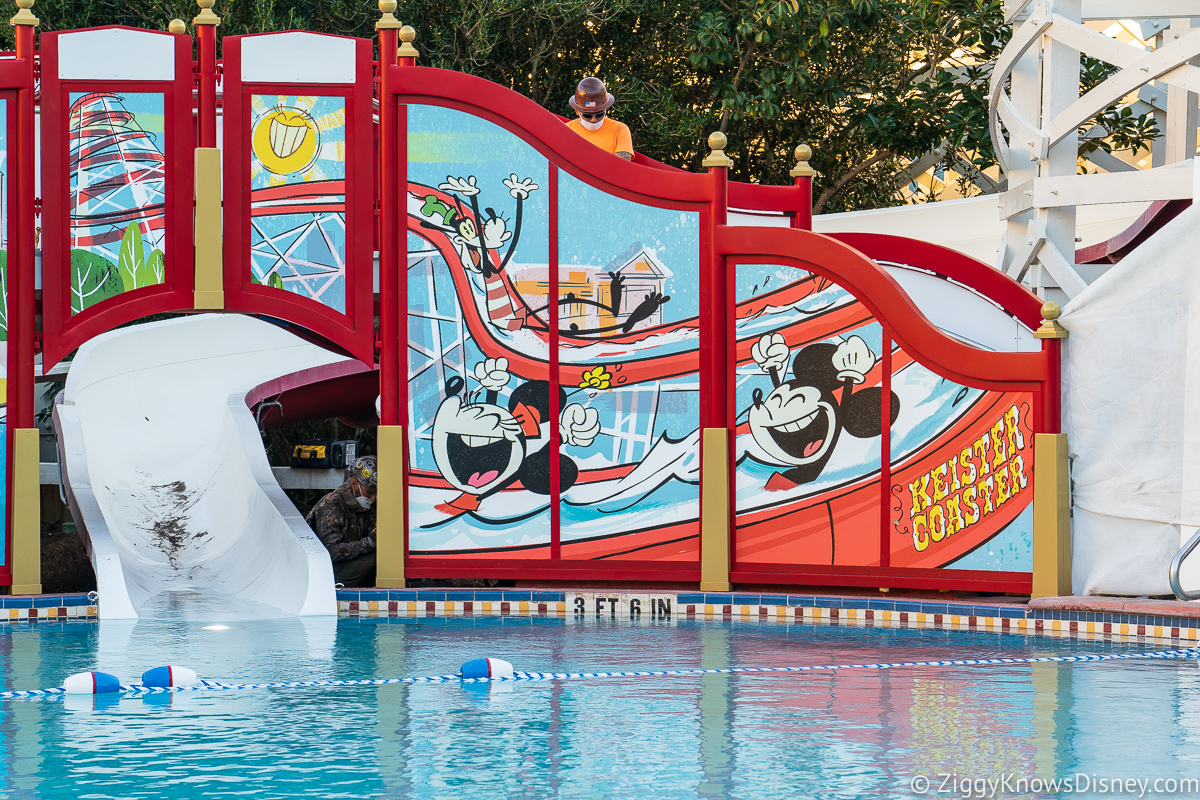 Disney hasn't said when the construction work will be complete, but from walking around it looks like there are only a few workers left and it should be completed soon.
For more updates on other projects currently being worked on, check out our complete Disney World Refurbishment List.
We'll update you with more soon so stay tuned…
Your Thoughts
I want to know what you think about the new Mickey and Friends makeover at the Luna Park Pool…
Do you like the update?
What would have done differently?
Let us know in the comments section below!
If you enjoyed this article, as always I appreciate it if you'd share it with others via social media. I work hard at making this website into a useful resource for you and your family to plan your visit to the Disney Parks and I hope it can help you! Thanks 🙂