There is a statue of Walt Disney in at least one park in every single Walt Disney Resort worldwide, and now there is also a new Walt Disney statue coming to EPCOT!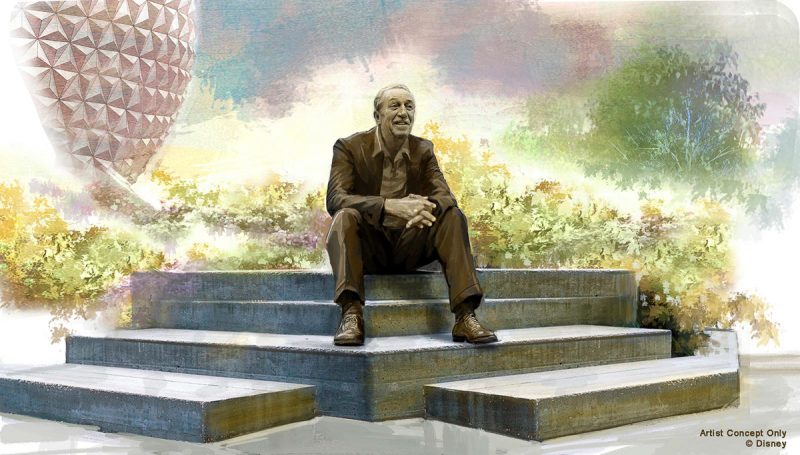 (NEWS: 12/6/20) – Disney Confirms Walt Disney Statue for EPCOT
With all the changes to the EPCOT plans recently, it's nice to know that some of the best parts are still going to be built. For example, Disney has confirmed that the statue of Walt Disney located in World Celebration is indeed going to be built.
The statue of the man that made everything possible will be located at a place called "Dreamer's Point" which is right behind Spaceship Earth in the central spine of World Celebration.
Disney Imagineer Zach Riddley shared this update about EPCOT on his Instagram account with confirming the statue at Dreamer's Point:
"Today – on Walt Disney's birthday – we are reminded of his legacy of hope. Walt showed us all the potential we have to dream of a better future and how important and special it is to bring that future to life.
As we shared at D23 Expo last year, that dreamer's spirit inspired us to feature a new statue of Walt as part of the new World Celebration neighborhood in EPCOT, in a location we are appropriately calling Dreamer's Point.
Walt said, 'EPCOT will always be in a state of becoming…' and it's that spirit of potential and possibility that inspires all we are bringing to life in the transformation of EPCOT.
In celebration of today, I hope you're encouraged to dream big and inspire others as we dream of a better future we can make a reality together."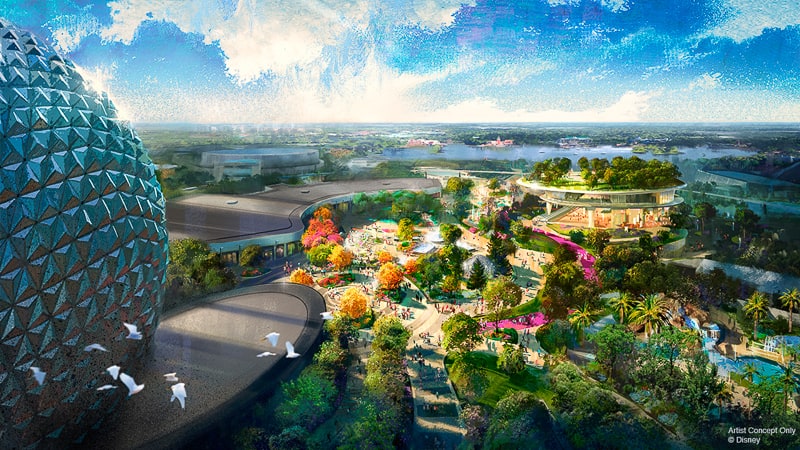 It's only fitting that Disney is building a statue dedicated to the company's founder in the park that he worked so hard on creating. EPCOT never turned out the way that Walt had initially dreamt up, but having a statue there is a fitting gesture and symbol of everything Epcot should stand for.
The statue of Walt Disney will be located in the newly named World Celebration, which is one of the 4 neighborhoods that will make up EPCOT when the transformation of the park is complete.
We love this idea and think there is no better way to dedicate the area once finished.
This was only one of the exciting changes coming to EPCOT. Read our post on the EPCOT Expansion & Renovation Project for details on all of the new additions to the park.
Your Thoughts:
I want to know what you think about a Walt Disney statue coming to Epcot…
Do you think it's a good idea?
Where should it be located?
Let us know in the comments section below!
If you enjoyed this article, as always I appreciate it if you'd share it with others via social media. I work hard at making this website into a useful resource for you and your family to plan your visit to the Disney Parks and I hope it can help you! Thanks 🙂