To the delight of millions of fans, Disney has just announced the popular Happily Ever After fireworks show is coming back to Disney's Magic Kingdom in 2023!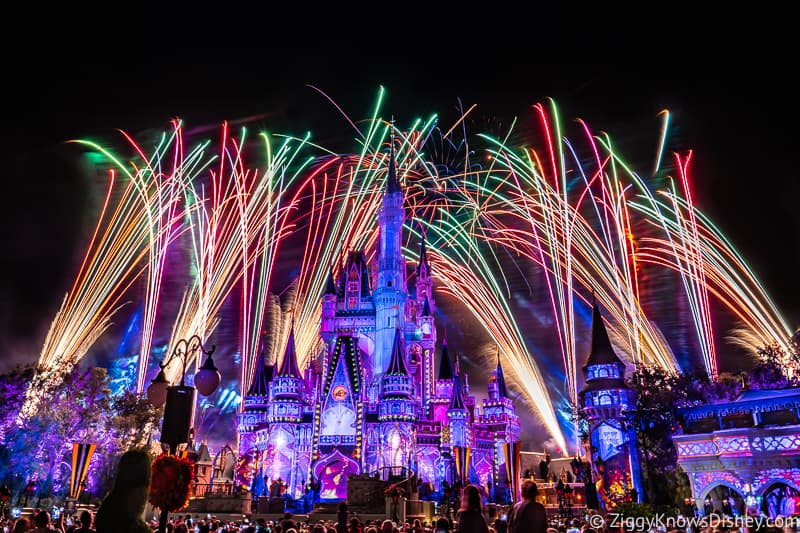 In this post, we are going to explain to you everything we know about Happily Ever After and its glorious return to Walt Disney World.
We will break down the latest announcement from Disney, potential reopening dates, and any changes and improvements that may be made to the show for its return. We'll also answer any FAQs you may have about it.
Keep in mind, that this is a new announcement, so we are still finding out all the details, and more news will probably come in over the coming weeks, so keep checking back for the latest.
Overview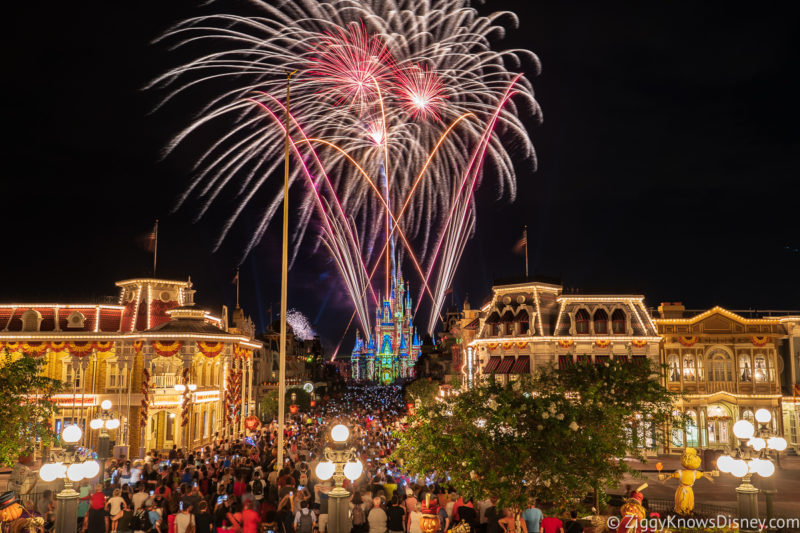 Who says that Disney doesn't listen to its fans? Ever since Disney Enchantment debuted for Disney World's 50th Anniversary celebration and replaced Happily Ever After, fans of the prior show have been very vocal about their displeasure with Enchantment and the desire to see Happily Ever After return.
So to see Happily Ever After come back to Disney's Magic Kingdom, after all, is a small victory for Disney fans and proof that every once and a while their voice is heard.
Originally, this is not what was supposed to happen. Even after "The World's Most Magical Celebration" comes to an end in 2023, Disney made it known that Happily Ever After was being permanently replaced by Disney Enchantment and it wouldn't be coming back after September 29, 2021.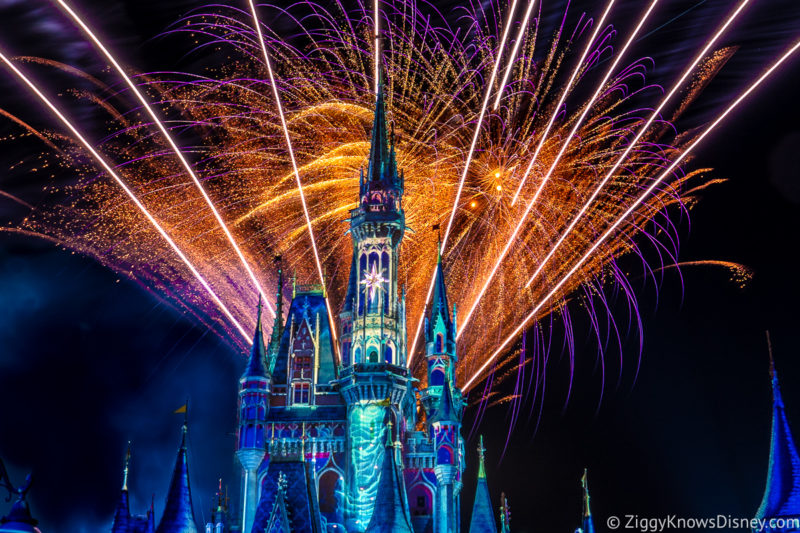 Instead, during the Disney Parks, Experiences, and Products panel at the 2022 D23 Expo, Chairman of Disney Parks, Experiences, and Products Josh D'Amaro announced that "the popular anthem 'Happily Ever After' will play again when an updated nighttime spectacular returns to light up the skies over Cinderella Castle."
You may recall that artist and singer of the original Happily Ever After song, has been championing its return to the Magic Kingdom, and it was a pretty clear sign that's indeed what was happening when Fisher led off the Parks, Experiences, and Products presentation performing the song on stage.
What is Changing?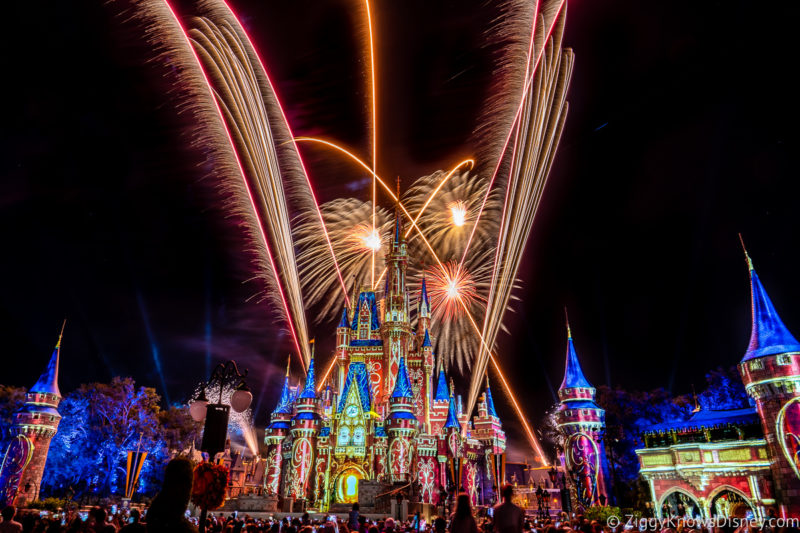 While Happily Ever After is coming back, it's not a guarantee that it will be 100% exactly as it was before it closed in 2021.
Josh D'Amaro did say that "an updated" version of the show is coming back, which tells us that there will be some changes. What's guaranteed is that the theme song is returning, not the exact projections or fireworks displays that were there previously.
That's not necessarily a bad thing, however. There were some really cool additions to the projection technology for Disney Enchantment, such as projections down Main Street U.S.A. that the original Happily Ever After show didn't have.
That technology will be really easy to adapt to a new show and it should look amazing. It's likely that those changes, and perhaps some new ones, will be included in the new Happily Ever After.
We can't wait to see what this updated version of Happily Ever After looks like when it debuts!
When is Happily Ever After Coming Back?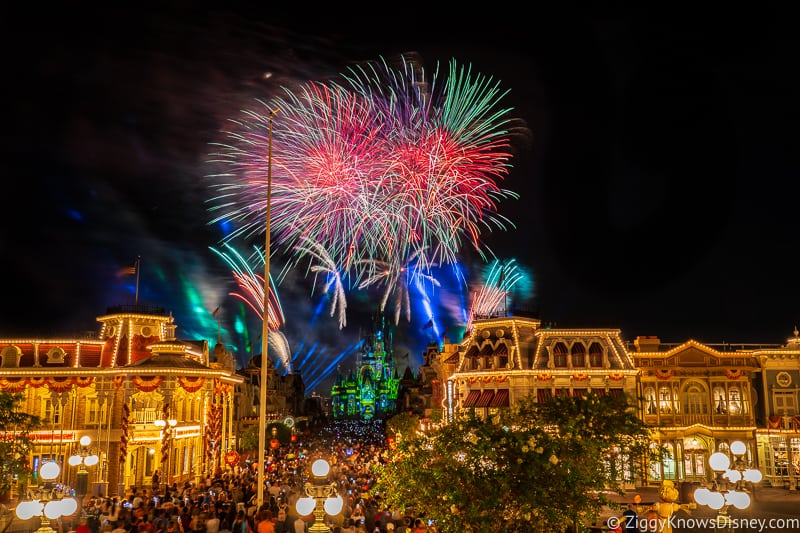 Disney has not announced an exact reopening date for Happily Ever After at this time, but it's safe to assume it will be after the 50th Anniversary ends on March 31, 2023. Since Disney Enchantment debuted with the 50th celebration, it's likely Disney will at least leave it in place through the entire celebration.
Our best guess is that Happily Ever After will return to the Magic Kingdom as soon as April 1, 2023, as long as there are no delays in getting the show ready in time.
I can't imagine the 50th Anniversary ending and Disney wanting to keep Enchantment around longer than that, though anything is possible.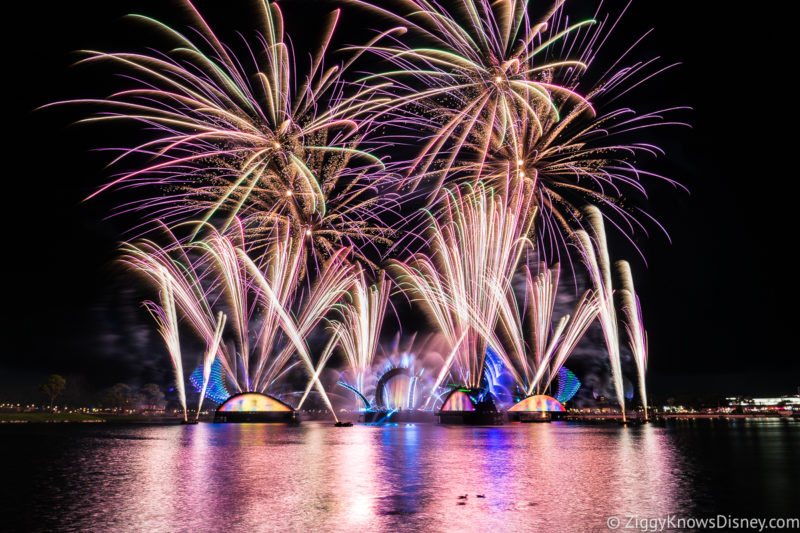 The other surprising news we learned is that Disney Harmonious in EPCOT is also being replaced by an all-new nighttime show once the 50th anniversary is over. I don't know who exactly is leading that division of the company, but for 2 shows to only last 1 1/2 years is a pretty sad result of the millions of dollars spent to develop them.
One thing is for sure, this story is still developing and we are going to be getting a bunch of new info about it over the coming months so stay tuned for more!
If you are going to Disney World soon, make sure to read our Disney World Planning Guide for all the tips and info you will need to cover everything! Also, check out our Disney World Crowd Calendar so you know when the best time to visit is!
Also, don't forget to sign up for our FREE Weekly E-Mail Newsletter. There we bring you the latest updates on Happily Ever After at Walt Disney World as well as vacation planning tips. You can sign up here: Join our E-Mail Newsletter!
How do you feel about it?
Your Thoughts
I want to know what you think about Happily Ever After returning to the Magic Kingdom…
Are you happy it is coming back?
Which new fireworks show are you most excited to see?
Let us know in the comments section below!
If you enjoyed this article, as always I appreciate it if you'd share it with others via social media. I work hard at making this website into a useful resource for you and your family to plan your visit to the Disney Parks and I hope it can help you! Thanks 🙂
Meet the Author of Ziggy Knows Disney!