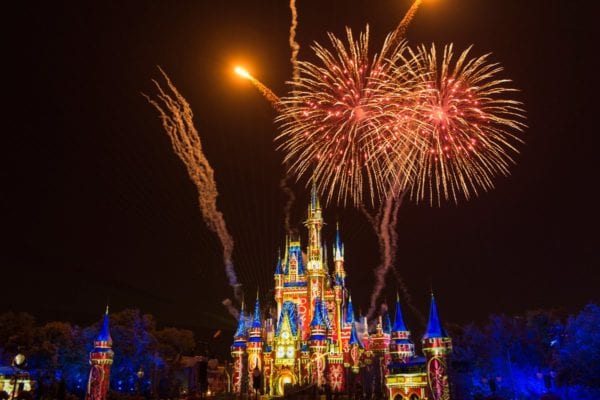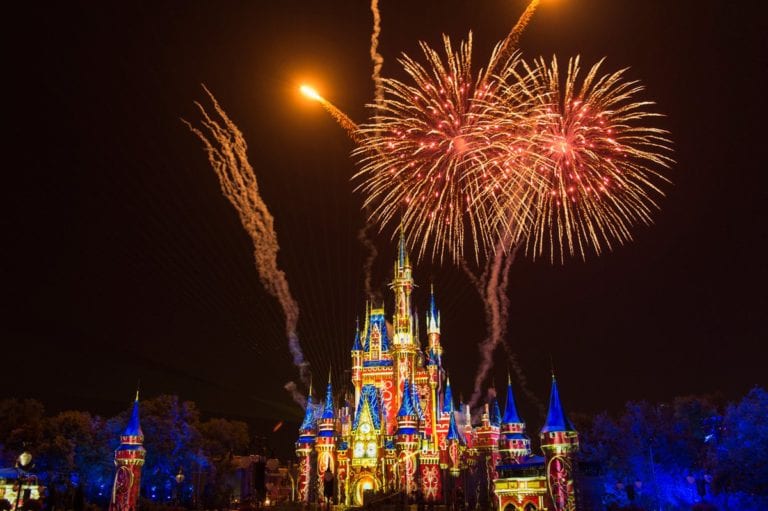 After months and months of eager anticipation, this weekend we finally got a chance to see the new Magic Kingdom Fireworks Show "Happily Ever After." I couldn't be more happy with the show, it turned out to be everything I could have imagined and more. Really I was speechless basically from the opening scene until the last. I didn't want to be a prisoner of the moment so I waited a couple of days till the initial impact of the show settled down before doing a Happily Ever After fireworks review.
After the first night I went back online and watched the Disney broadcast multiple times writing down notes about different things I noticed and scenes I liked. So here are some of my thoughts on this unbelievable new nighttime spectacular, which is the Best Show so far in the history of Walt Disney World, I'm not kidding.
Now this might make a few people angry which is ok, but Happily Ever After is vastly superior to Wishes and it's not even close imo. I was able to see the last Wishes performance and watched it again online back to back before Happily Ever After and the difference in quality is laughable. Now don't get me wrong, I love Wishes, I really do. I love the narrative, Jiminy Cricket, and the incredible music (When you wish upon a star is one of my all-time favorite). But if you took a bunch of people off the street that have never seen either and you showed them both shows, I have a hard time believing very many would choose Wishes. Not that it's a bad show, but compared with what Disney has now shown it can do, it's dated. We love it for nostalgia reasons and it will always have a place in our hearts, but moving forward is a good thing, the very foundation of what Walt Disney World is built upon.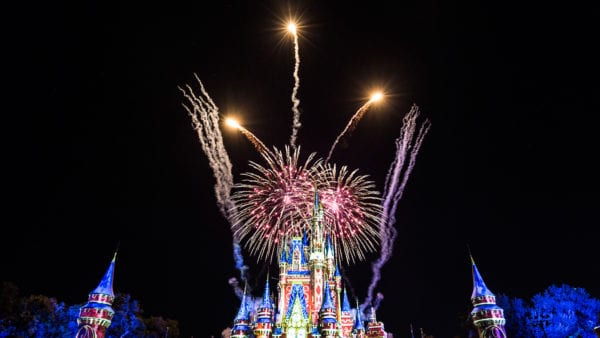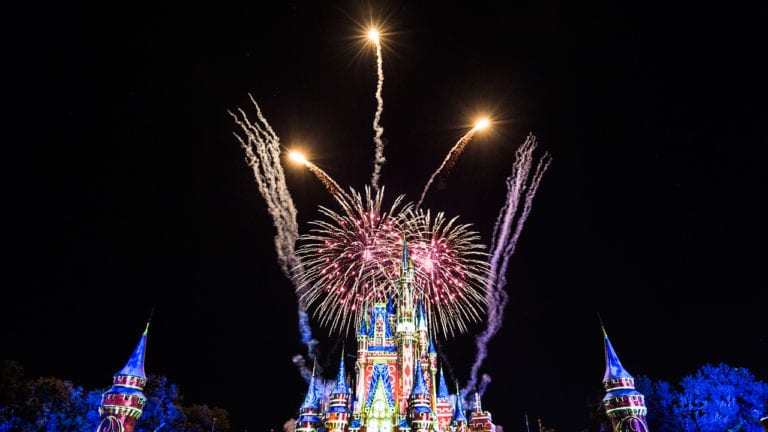 Here are some Happily Ever After thoughts:
The Castle projections are amazing, really breathtaking. Some said this took away from the fireworks, but I thought they blended in together really well. Even better than Star Wars: A Galactic Spectacular in Hollywood Studios which imo has you looking at the screens even more. It was nice to watch Cinderella Castle in Wishes because it sets a beautiful backdrop for the show, but now it's actually INVOLVED in the show and just as important as the fireworks. Either way this is the next generation of Nighttime Spectaculars and I love it.
I can't believe people are saying there aren't that many fireworks, I was thinking the whole time: "wow there are WAY MORE fireworks in HEA than in Wishes." It wasn't even close imo. I don't have the link but the HEA creators have confirmed this as well. I think some might have noticed the fireworks more in Wishes because the castle didn't have any special effects. Maybe some watched the castle more than the fireworks in HEA and that's the reason why, but it was obvious there are many more fireworks now.
Also many new shapes to the fireworks we haven't seen before. Much more variety imo.
It's really long, which is a good thing! It's 18 minutes versus 12 minutes for Wishes, which I always thought was on the short side. It doesn't drag or seem too long, and it leaves you a bit more satisfied that you got your money's worth after camping out your spot for hours.
It made many nostalgic references to Wishes with the Wishing Stars there both in the beginning and the end, there were small musical interludes from the Wishes theme song and "When you Wish Upon a Star", and our favorite little fairy continues to make an appearance towards the climax of the show while the music is playing "You Can Fly". Loved the small tributes.
An example of the cool effects on the castle were right at the beginning when its all red and green and then the film scenes start it melts down to blue from the pixie dust.
Hunchback Scene "Out There" was unexpected and was one of my favorite of the night. Loved seeing him ringing the bell tower while fireworks were exploding in the background!
Many thought the scenes were too chaotic and there were too many of them mashed in together. I had this fear going into the show but didn't think so in the slightest during or after it. I thought they all blended fantastically, they had just the right amount of songs and were able to work in scenes from movies that didn't go with those songs seamlessly.
Loved the Up balloons
Another complaint was that there wasn't enough respect shown to Disney classics and showing too much new stuff. Again I didn't find that to be the case. We saw The Jungle Book (using the original cartoon characters I thought was great and not the new live action ones), Pinocchio, Dumbo, Cinderella, Snow White, Sleeping Beauty, Alice and Wonderland and Peter Pan. Not to mention younger "classics" like Little Mermaid, Lion King, Aladdin, etc.
Yes there were a bunch of newer Disney properties included, but that's only natural, you can't expect them to only show scenes from movies 30 years old or more, you will exclude this new younger generation of Disney fans that are growing up on Frozen, Moana, Zootopia, Inside Out, etc. They need representation whether the older generation wants is or not.
Only thing that would have been nice to include is Disney's most iconic character: Mickey Mouse. It would have been nice to see him make the cut.
The castle effects when the Aladdin scene came on was one of the absolute best. The way the castle and spires all transformed into spinning gears was incredible and had me really wondering how they were doing it.
LOVED Robin Williams' voice as the Genie and a nice tribute to him now that he's gone. One of the best performances of a Disney character in ANY film period!
The whole Villains scene was incredible. The effects of the Castle exploding were great!
LOVE LOVE the Pirates theme song making the cut, it's one of my favorite pieces of Disney music of all time!
Lights into the sky on the sides of the castle were a great effect
The whole ending sequence was incredible:

Mufasa was a great choice in character to lead the audience into the final part
"Go the Distance" was a great build up to the finale and full of energy
Tinkerbell (enough said)
Last song with the gospel chorus brought tear to my eyes

I found the whole show very moving and it achieved it's goal to inspire us all to go after our dreams just as well if not even more than Wishes.
Viewing Tip: As for Viewing locations, I saw it from straight ahead which is going to be your best viewpoint imo, you want to be able to see the projections on the castle. At the same time don't get too close because you will miss the full-picture Happily Ever After gives when you can also see all the fireworks and action behind. Towards the back of the hub close to Main Street will be the best imo. I'll have to explore other viewing angles to see where else is good.
One of the biggest negatives I can think of is the fact that now long-distance viewing points (California Grill, Grand Floridian and Polynesian spots) won't be nearly as nice as viewing the show from inside the Magic Kingdom. Of course that doesn't mean Wishes was better from a distance, it's only that the castle didn't do anything during wishes so you didn't need to be close. Now the castle is a huge part of the show so being closer will be much better. In the future when I get a chance I'll let you know how the locations are outside the Magic Kingdom.
Overall Happily Ever After is a smashing success imo. I had a huge smile on my face the entire show and me and my wife continued to look at each other in amazement of what we were seeing. Nostalgia is still fresh with the show still being brand new, but I anticipate that Happily Ever After will become incredibly popular and in a few years time very few will be wanting Wishes instead. Disney had success recently with nighttime spectaculars, Star Wars: A Galactic Spectacular, Rivers of Light and in an even bigger way now Happily Ever After. Walt Disney World is the premiere Disney resort in the world and deserves a show like HEA that wows the guests, and this is the best show WDW has ever seen!
What do you think?
Your Thoughts:
I want to know what you think about my Happily Ever After fireworks review. Did you like Happily Ever After? What is your favorite part of the show? Where does it rank all-time for nighttime spectaculars? Let us know in the comments section below!
If you enjoyed this article, as always I appreciate it if you'd share it with others via social media. I work hard at making this website into a useful resource for you and your family to plan your visit to Walt Disney World, and I hope it can help you! Thanks 🙂
Photo Credit: Disney Parks Blog