As if there wasn't enough great news about Walt Disney World lately, we now have news of a new Magic Kingdom fireworks show debuting for the 50th Anniversary celebration!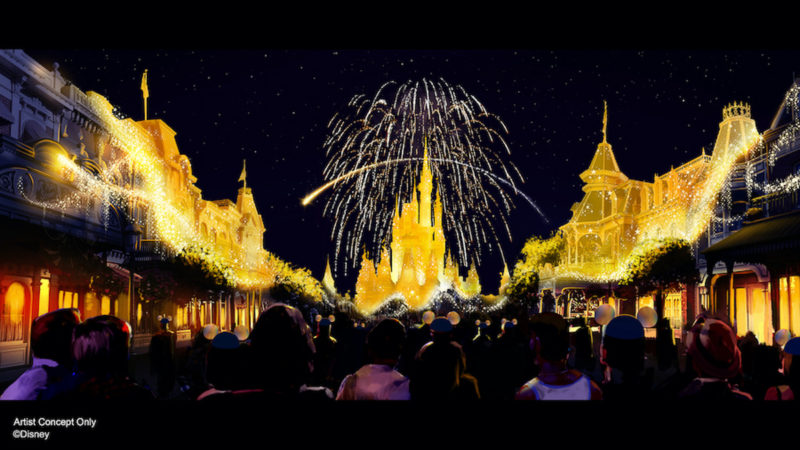 Recently on the Disney Parks Blog, they announced a brand new nighttime spectacular coming to Disney's Magic Kingdom which will be called: 'Disney Enchantment' and will debut on October 1, 2021.
The timing of this new show will kick off the 50th Anniversary celebration with a bang! Disney has been preparing for the "The World's Most Magical Celebration" for years and it will be the perfect welcome to all returning and new guests.
Disney Enchantment will take guests on a journey "filled with adventure, wonder and empowerment. Inspiring everyone to believe in magic."
Expect some new technology to be worked into the show as it will include a new and enhanced lighting program, music and fireworks. It also will for the first time, include new immersive projection effects that travel all the way from Cinderella Castle and onto Main Street U.S.A., much like at Disneyland Park.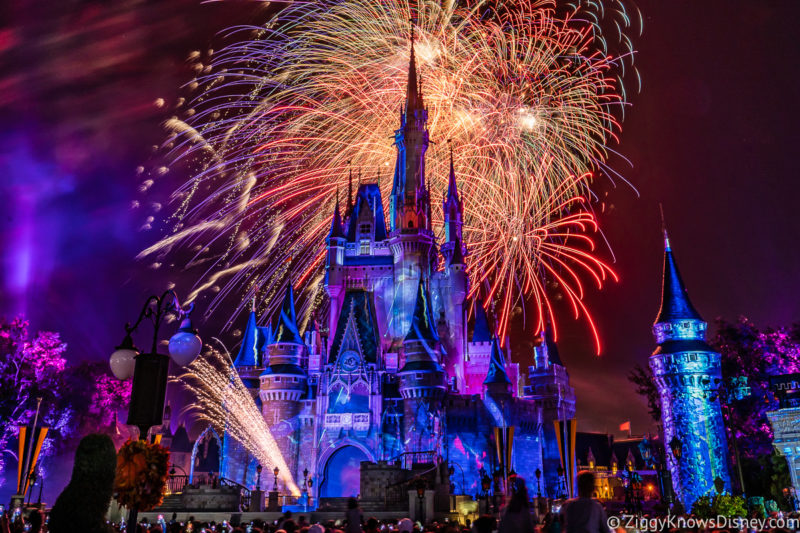 What will happen to the current show 'Happily Ever After'?
Disney recently announced that Happily Ever After is closing permanently and will have its last show on September 29, 2021.
We knew this was a possibility, but we were hoping that 'Disney Enchantment' would just be a special limited show that would last throughout the entire 50th Anniversary, and then things would go back to normal after that.
This however, is not the case, and 'Disney Enchantment' will be a permanent replacement for 'Happily Ever After.'
I guess it makes sense that with all the new technology Disney is incorporating into the show, they couldn't just slap it on to Happily Ever After and a totally new show is needed.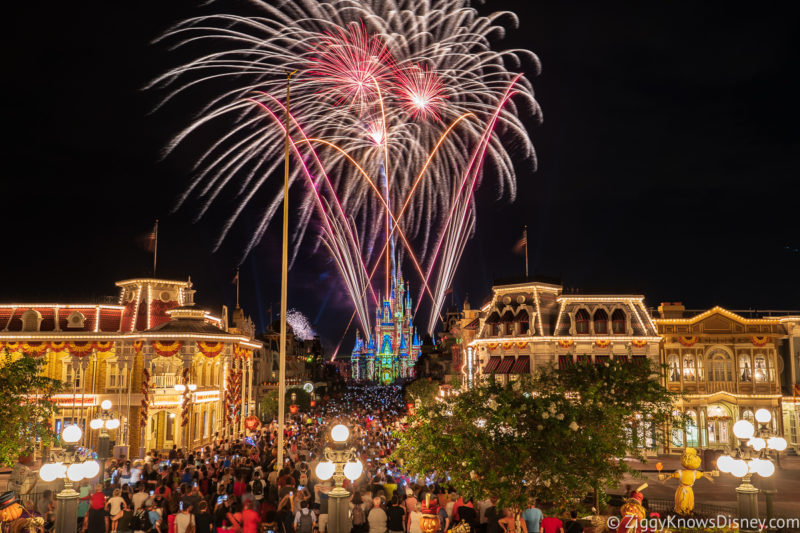 Will 'Disney Enchantment' fill the very large shoes that 'Happily Ever After' leaves behind? Only time will tell and we'll have to wait and see what this new show has in store for us.
We also got great news that the new fireworks show in EPCOT, 'Disney Harmonious' is debuting on the same day, October 1. It looks like guests will have plenty to keep them entertained when they come back to Walt Disney World again.
One thing is for sure, we are happy to have fireworks back again in Walt Disney World!
Stay tuned for more updates on 'Disney Enchantment' and all the new shows and attractions coming to Disney World soon.
Your Thoughts
I want to know what you think about the new fireworks show coming to the Magic Kingdom…
Are you looking forward to this new nighttime spectacular?
What part are you looking forward to the most?
Let us know in the comments section below!
If you enjoyed this article, as always I appreciate it if you'd share it with others via social media. I work hard at making this website into a useful resource for you and your family to plan your visit to the Disney Parks and I hope it can help you! Thanks 🙂