We know that not one, but 2 new fireworks nighttime spectaculars are coming to Epcot in the near future and we just got a lot of new information about the permanent one, including its name: "Disney HarmonioUS."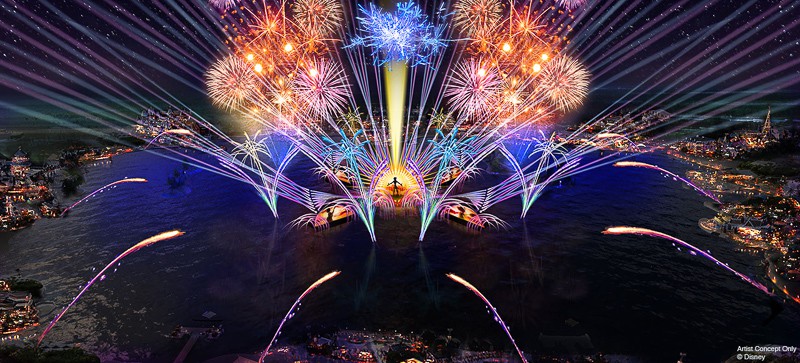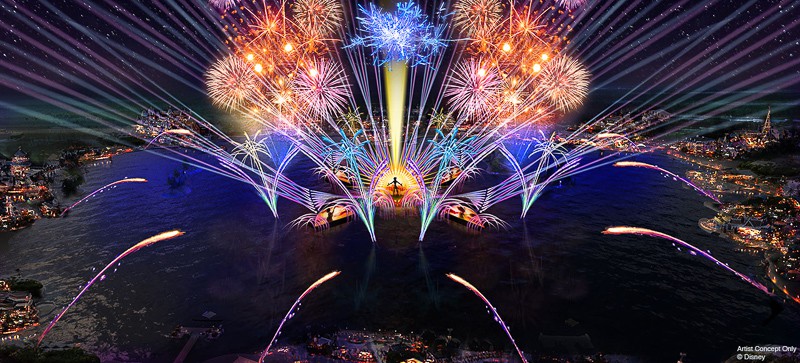 This new show will be featured in Epcot's World Showcase Lagoon and it will be the biggest show ever created for any Disney park anywhere in the world!
News 12/31/19
We've known about the new fireworks show coming to Epcot for quite some time now, but finally we have a better idea of when it's opening. According to D23, the Disney HarmonioUS fireworks show will be opening in Spring 2020.
Keep reading for more info on the opening of Disney HarmonioUS.
What is Disney HarmonioUS?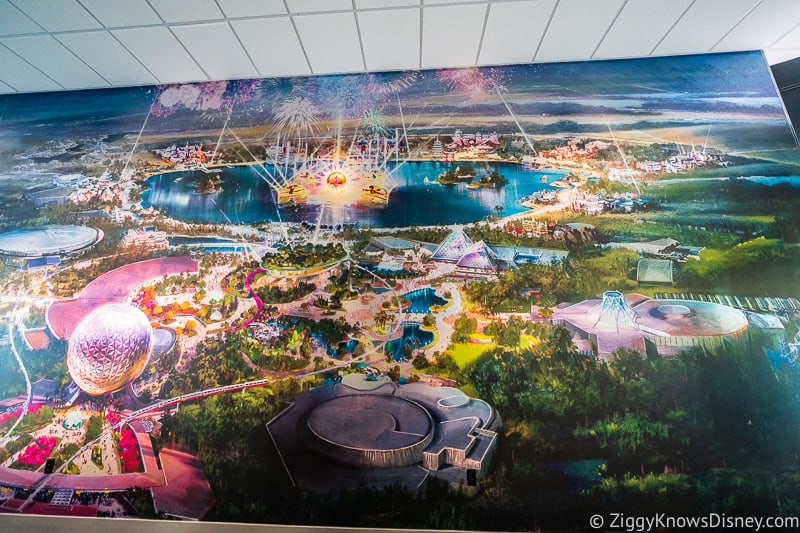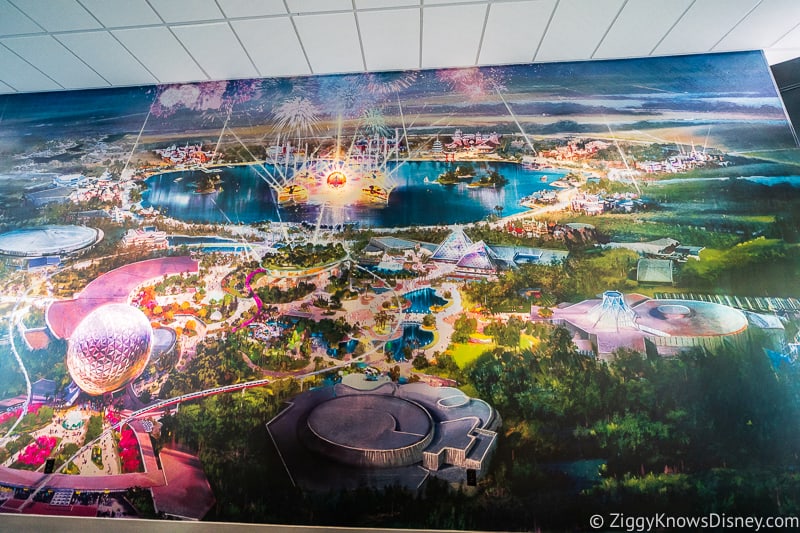 As you can tell by it's name, Disney HarmonioUS will focus on music and it will celebrate how Disney's music inspires people from all around the world. A little different of a concept from Illumination: Reflections of Earth, but similar at the same time the fact of trying to unite people together.
Just one look at the concept art will tell you how amazing this show looks like it's going to be. If you look out into the middle of World Showcase Lagoon you can see the various technology on display to make this show happen.
"HarmonioUS" will feature massive floating set pieces, custom-built LED panels, choreographed moving fountains, lights, pyrotechnics, lasers and more. It's no wonder that it's taking so long to get the show ready, this is the most complicated and intricate shows Disney has ever developed.
It's not going to be THAT long, however, because Bob Chapek announced today that Disney HarmonioUS will be ready for guests to view in Summer 2020. (this has since changed to Spring).
This is another great addition to Epcot that I am really excited about. As much as I love Illuminations, it has had its day and it's time to go into retirement and make way for the next generation of Disney shows and experiences. If Disney HarmonioUS turns out to be half-way as good as Happily Ever After, then we are in for a treat!
For a sneak peek of the new Disney HarmonioUS fireworks show, you can check out the Epcot Experience in the Oddysey pavilion. There they have a video preview of the show in all its glory.
When is Disney HaromonioUS Opening?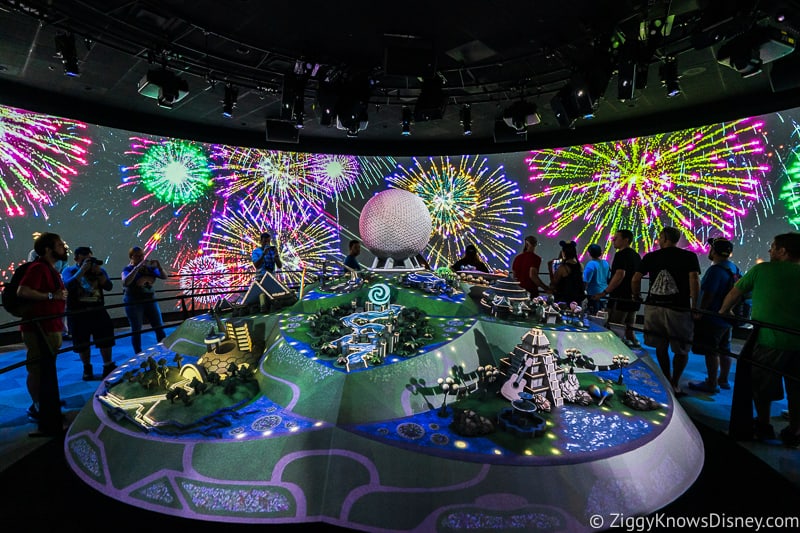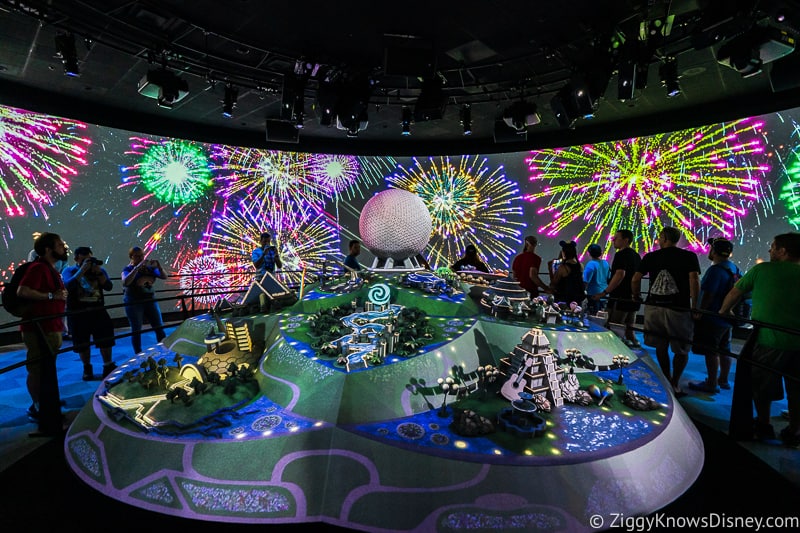 No exact date has been given yet, but we do know that Disney HarmonioUS opens in Spring 2020.
This is earlier than originally planned as Bob Chapek had announced at the D23 Expo that it would be opening in Summer 2020. This is a good sign and it means that Disney is even further along in the production of the new Epcot fireworks show.
We look forward to more updates soon, including an exact date when the show will open.
In the next few months if you are visiting Epcot you can enjoy the Epcot Forever Fireworks Show. It's a moving tribute to the Epcot of old, today and tomorrow and features some amazing new technology that will be used in HarmonioUS!
This was only one of the exciting announcements made at the D23 Expo. To hear what else was announced, please visit our D23 Expo News and Announcements page for all the other new things coming to the Disney Parks!
Your Thoughts
I want to know what you think about the new Disney HarmonioUS fireworks show coming to Epcot…
Do you like the way it looks?
Do you like the name Disney HarmonioUS?
Let us know in the comments section below!
If you enjoyed this article, as always I appreciate it if you'd share it with others via social media. I work hard at making this website into a useful resource for you and your family to plan your visit to the Disney Parks and I hope it can help you! Thanks 🙂