In a surprising move, Disney has just announced that a brand new nighttime spectacular is coming to EPCOT in 2023 and replacing Disney Harmonious.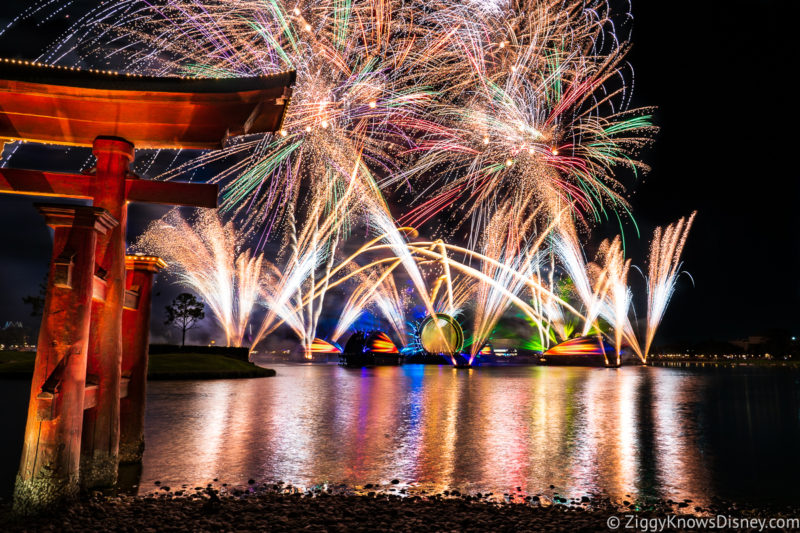 In this post, we are going to explain everything we know about this new nighttime spectacular coming to Walt Disney World, including potential opening dates, and other details such as its name, music, and what technology will be used in the show.
This is a new announcement and Disney hasn't shared many details about the project yet, but as we learn more we'll update this page, as well as answer any FAQs about the show you might have.
Overview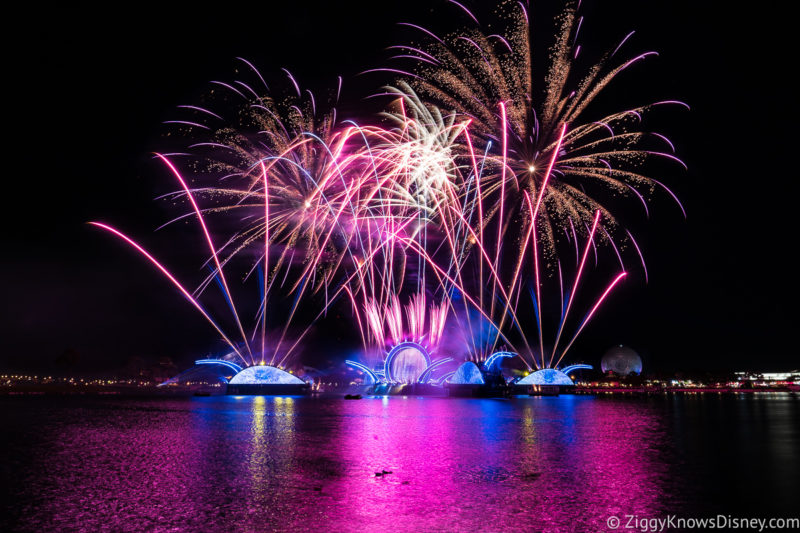 After less than one year, Disney has already decided to cancel the EPCOT nighttime spectacular Disney Harmonious in favor of a new show around World Showcase Lagoon.
This has been quite a turbulent time for EPCOT nighttime spectaculars as it will be the 4th show in a span of fewer than 4 years.
Disney Harmonious was supposed to be the long-term replacement for Illuminations: Reflections of Earth, which had its final performance on September 30, 2019. But before Harmonious, there was also the holdover show EPCOT Forever, which debuted on October 1, 2019.
This new EPCOT nighttime fireworks show is in honor of the Disney 100 Anniversary celebration as well at EPCOT's 40th Anniversary. At the D23 Expo, Disney Parks Chairman Josh D'Amaro described it as "continuing the park's legacy of inspiring nighttime entertainment on World Showcase Lagoon.
What is the New EPCOT Show About?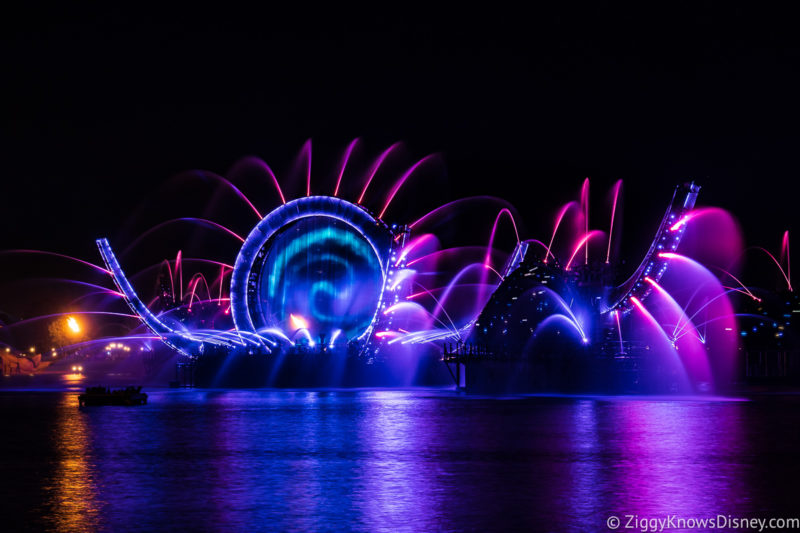 As of this writing, Disney has not given many details on just exactly what this new EPCOT show will include. The only thing we really know is that it is being made in honor of the Disney 100 celebration.
That means it will likely celebrate important moments from the company's past 100 years, and if I were to guess, it will feature many of the most popular IP from that time span.
I know many are hoping for a show that is more unique in design and similar to Illuminations: Reflections of Earth, but I don't think that is what they will make. I think it will be similar to Harmonious in the fact that it will highlight company IP (the overall company trend), but hopefully, it will be put together in a more thoughtful way and it's not just a mismatch of Disney's greatest hits.
Here's hoping that it includes some inspirational non-movie music to go along with the music from the films that is sure to be featured.
What about the World Showcase Lagoon Barges?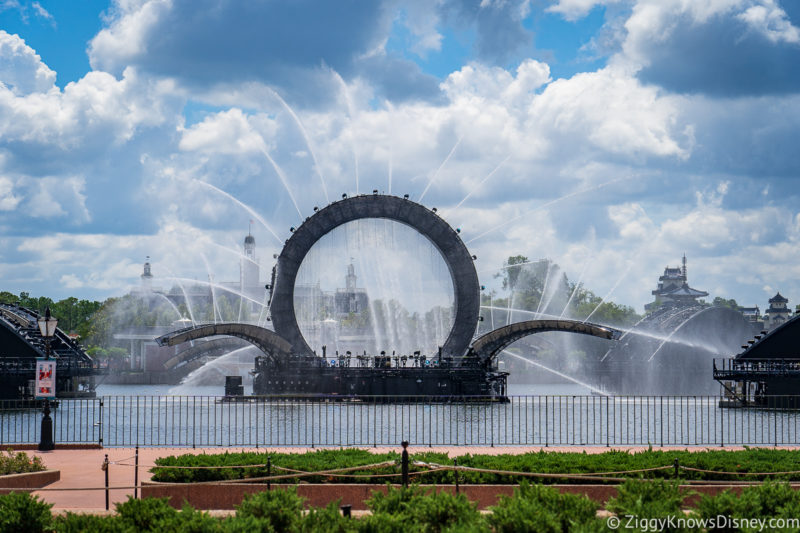 Something many people are probably wondering is if the new EPCOT fireworks show will still use the gigantic barges that are currently located in World Showcase Lagoon.
From the moment they were installed, guests have complained about how much of an eyesore they are and how they ruin the sightlines across World Showcase Lagoon. I am happy to say that Disney has already confirmed they are taking down the barges once Disney Harmonious finishes in April. I wholeheartedly agree with this line of thinking and am happy to see them go.
Even though those screens and the huge octopus water screen have been tied down to the bottom of the lagoon, it seems that Disney realizes that no one likes them and it ruins the aesthetic of World Showcase when they are in there.
The only question is will Disney hang on to them in hopes of using them again at some point, or will they be destroyed? I would think that Disney has invested too much money to just throw them away at this point, but at least they are going away for the time being.
When is the New EPCOT Nighttime Fireworks Show Opening?
So far, we only know that the new nighttime spectacular coming to EPCOT is opening sometime in 2023. Disney has not announced a specific date or season that we can expect to see it debut at this time.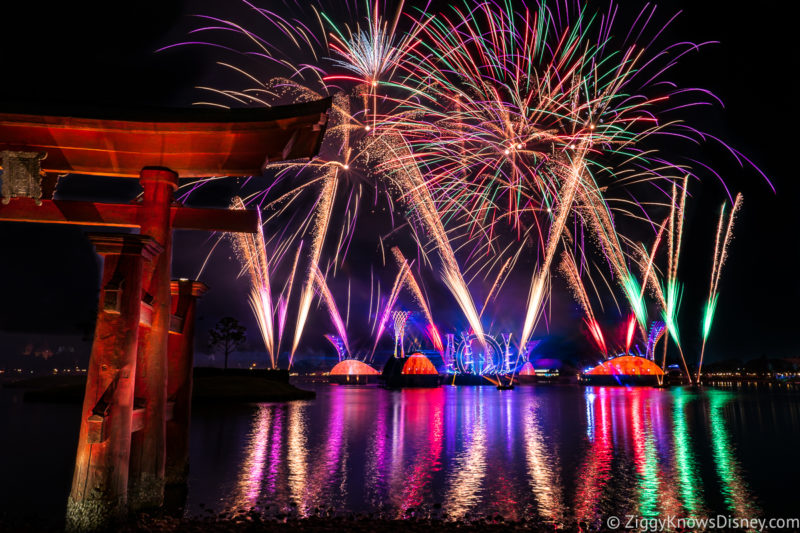 Since Disney Harmonious debuted as part of Walt Disney World's 50th Anniversary, it will remain in EPCOT at least through the end of the celebration. In fact, the last performance of Disney Harmonious will be on April 2, 2023.
D'Amaro did say that the new EPCOT fireworks show will debut in honor of the Disney 100th anniversary celebration, but we don't have a start date for that at this point in time, and we do know that the new show won't be ready immediately.
Recently, Disney announced that EPCOT Forever is replacing Harmonious temporarily until the new show is ready. That could mean months, or even beyond 2023 if things don't move quickly.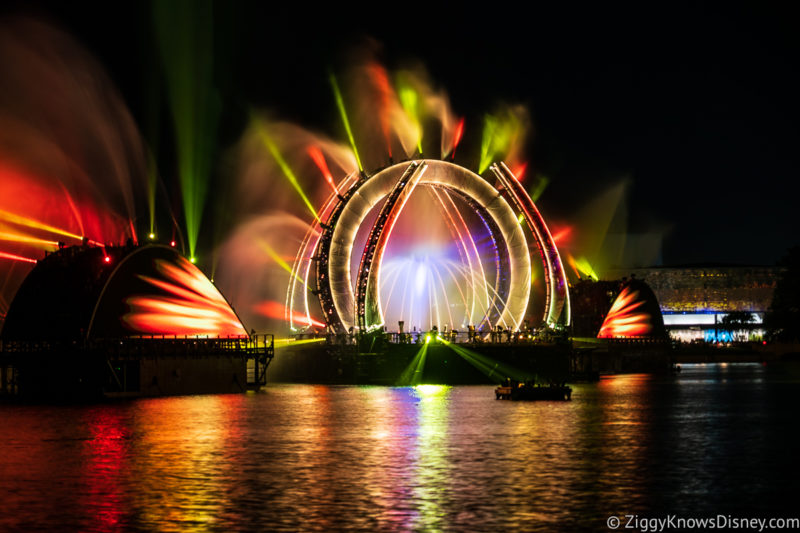 It's also worth noting that Disney has a terrible track record of getting nighttime spectaculars done in time. Disney Harmonious was supposed to debut at least one year earlier than it actually did and it was continuously delayed due to production and technical issues.
It's highly likely that even if Disney has a target date in mind at this time, they are not going to share that with the general public until they are absolutely sure they will be able to meet that date.
We have no insider info, but our guess is that the new EPCOT show won't debut until sometime in late Summer or Fall 2023. That gives Disney just under a year to develop the new show from when it was announced, which is a mighty undertaking.
But this wasn't the only news about a new nighttime spectacular coming to Walt Disney World. We also recently found out that Happily Ever After is returning to Disney's Magic Kingdom and is replacing Disney Enchantment.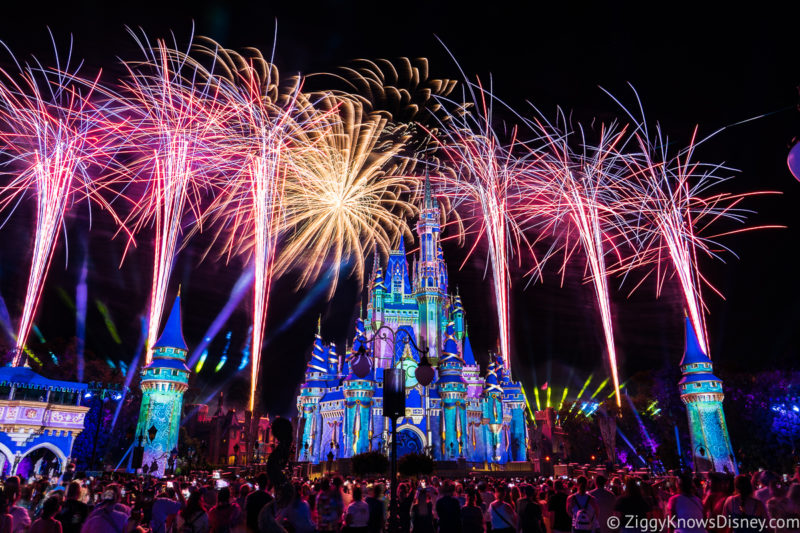 As much as we are not thrilled with Harmonious, we like Enchantment even less and are extremely happy Disney decided to bring back what we consider to be the second best nighttime show that's ever played in Disney World (right behind Illuminations: Reflections of Earth).
This is a new announcement, so I'm sure we'll be hearing much more about this show in the coming weeks and months. Whatever happens, it should be exciting times with 2 new nighttime spectaculars debuting at Disney World next year! Stay tuned for more soon!
If you are going to Disney World soon, make sure to read our Disney World Planning Guide for all the tips and info you will need to cover everything! Also, check out our Disney World Crowd Calendar so you know when the best time to visit is!
Also, don't forget to sign up for our FREE Weekly E-Mail Newsletter. There we bring you the latest updates on the new EPCOT fireworks show as well as Disney vacation planning tips. You can sign up here: Join our E-Mail Newsletter!
How do you feel about it?
Your Thoughts
I want to know what you think about a new nighttime spectacular coming to EPCOT…
Are you happy about this change?
Which new fireworks show are you most excited to see in Disney World?
Let us know in the comments section below!
If you enjoyed this article, as always I appreciate it if you'd share it with others via social media. I work hard at making this website into a useful resource for you and your family to plan your visit to the Disney Parks and I hope it can help you! Thanks 🙂
Meet the Author of Ziggy Knows Disney!