There were a ton of exciting announcements that were made during the D23 Expo, including many new attractions and experiences coming to the Disneyland Resort!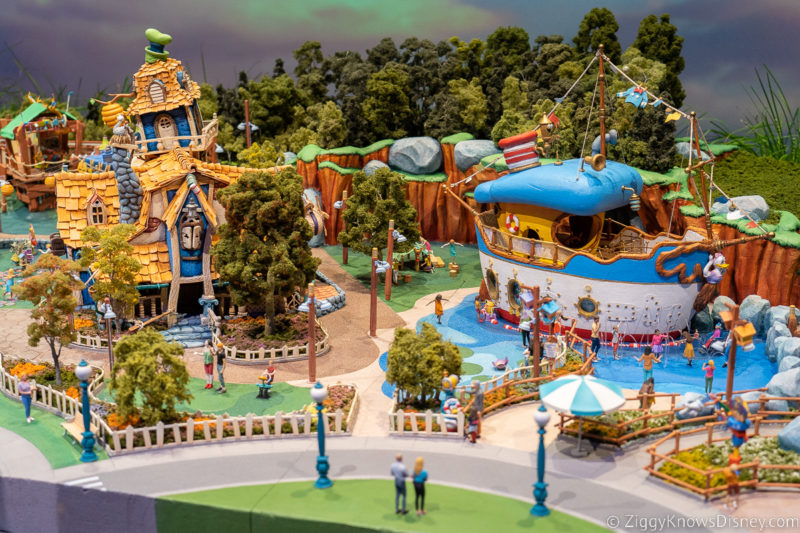 During the "A Boundless Future: Disney Parks, Experiences and Products" presentation at the 2022 D23 Expo, Disney Parks, Experiences and Products Chairman Josh D'Amaro updated everyone in attendance with some of the new projects going on at Disney theme parks around the world, but there was an especially high number of them coming to Disneyland.
In this post, we are going to break down all the announcements that were made and our thoughts on each one of these projects. We'll go over the full details and talk about the estimated opening dates for each of them.
We are listing these projects in the order in which we are most excited for them, from least excited to most excited even though all of them have a positive impact on Disneyland.
Let's take a look…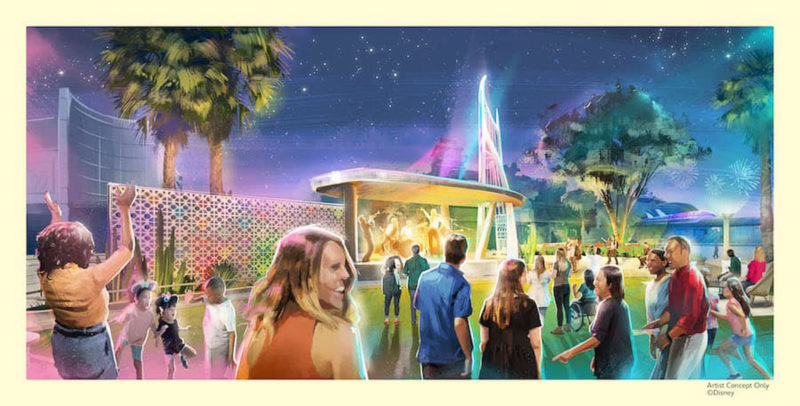 Downtown Disney District
The list of delicious dining options at Downtown Disney continues to grow as more than a dozen new and reimagined locations are currently in the works.
One of the new options is going to be a great place for sweets, Porto's Bakery and Café. This Southern Californian favorite is already an iconic destination with fans and it serves sweet pastries, desserts, as well as Cuban-inspired dishes.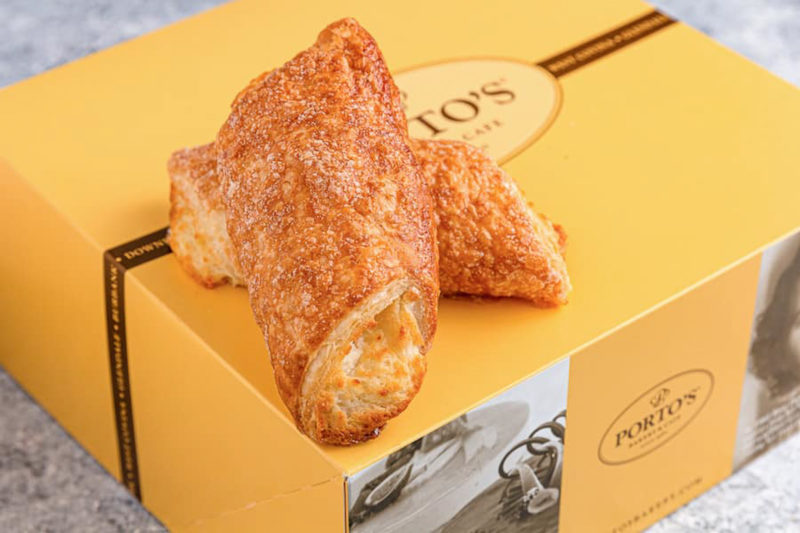 We can vouch for its yumminess as we had the pleasure of trying some of the pastries and cookies after the Disney Parks presentation at the D23 Expo and now we can't wait to try the full menu once it opens!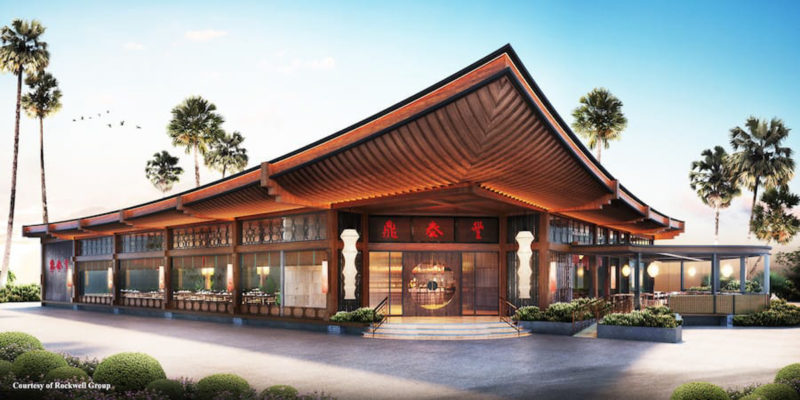 We also got some new concept art for the previously announced Din Tai Fung, a world-renowned Asian restaurant from Taiwan serving authentic recipes. Its specialty is xiao long bao (soup dumplings) which is right up my alley.
There are more new dining locations and refurbishments coming to the Downtown Disney District in the next couple of years so stay tuned for more announcements soon.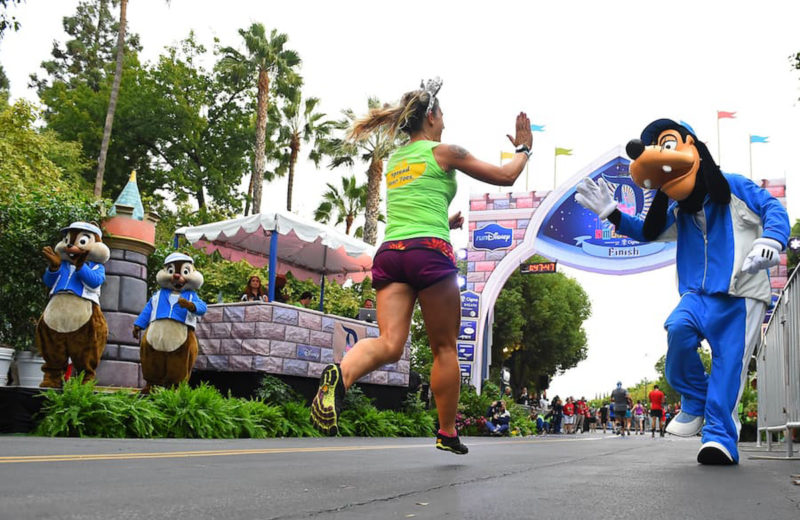 runDisney Returning to Disneyland Resort in 2024
An exciting announcement for all our runners out there is that the runDisney races are finally returning to the Disneyland Resort in 2024.
Even though runDisney events have been back at the Walt Disney World Resort for some time now, when the races come back to Disneyland it will have been approximately 7 years since the last one so to say this is highly anticipated is an understatement!
Stay tuned for more information on the specific event dates, registration, and more soon.
The Hulk at Avengers Campus
If you've walked through Avengers Campus before, you've no doubt run into one of Earth's mightiest super heroes, or even one of its villains, and those interactions are always one of the highlights of the day.
Now Disney has announced for a limited time that starting this week, The Hulk is appearing in Avengers Campus in his Quantum Suit.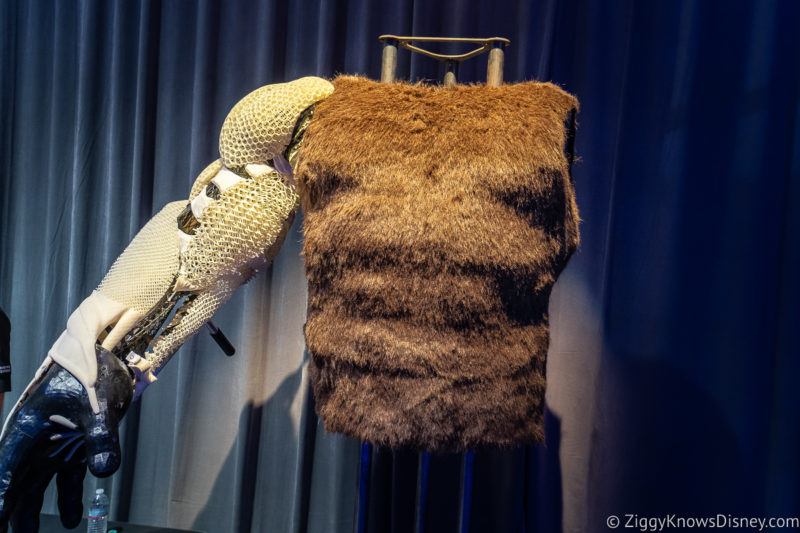 If you got a chance to tour the Disney Parks Dream Pavilion, you may have already seen the technology behind this suit. There, Disney Imagineers showed off Project EXO which allows cast members to wear suits for oversized characters in the park that are made from a super-lightweight 3D-printed Exo skeleton.
The Hulk is your first chance to see that technology at work, but it likely won't be the last.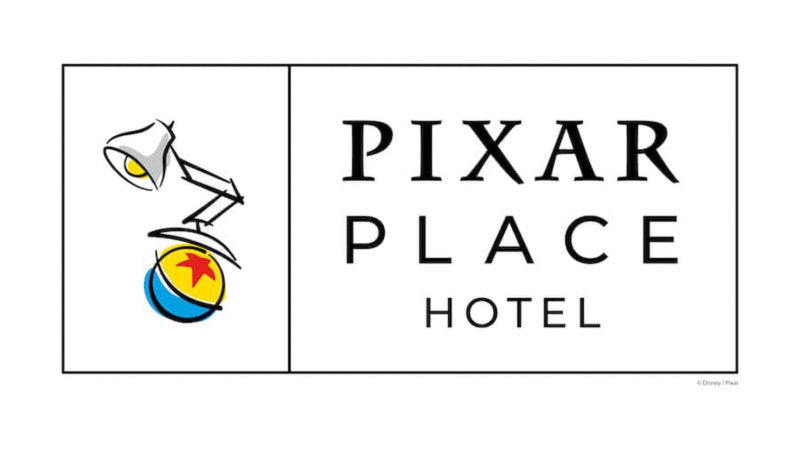 Paradise Pier Resort Rethemed to Pixar Place
You may have heard a while back that the Paradise Pier Resort is getting an animated overhaul and will soon be rethemed to the Pixar Place Hotel. Disney's goal is to make this a family-friendly hotel that everyone can enjoy, but also with a bit of contemporary flair.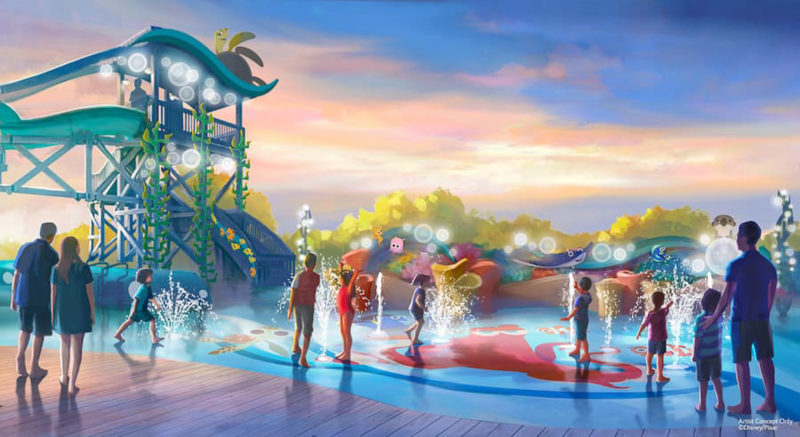 Disney gave us a look at the "Finding Nemo"-themed splash pool area in the new concept art. It doesn't look like too much has changed to the existing pool area but some small Pixar touches have been added.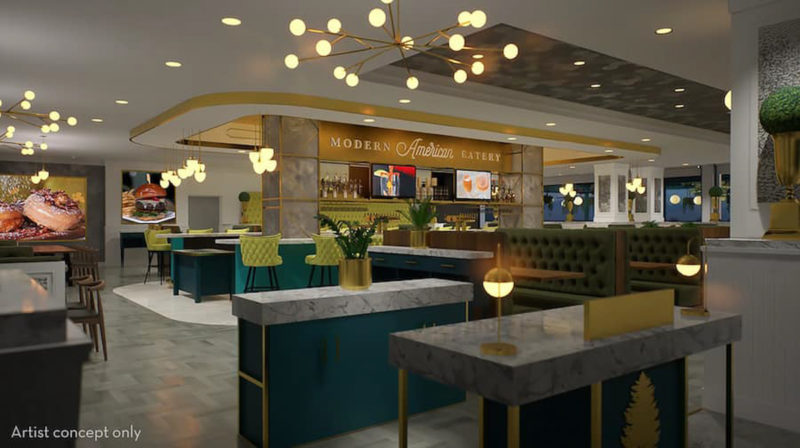 Besides a new pool, new dining is also coming to the Pixar Place Hotel. The team from Southern California local favorite Great Maple is teaming up with the hotel to bring a new modern American eatery specializing in upscale comfort food!
The menu will include new versions of American classics for breakfast, lunch, and dinner. I can't wait to taste that fried chicken and maple bacon donuts!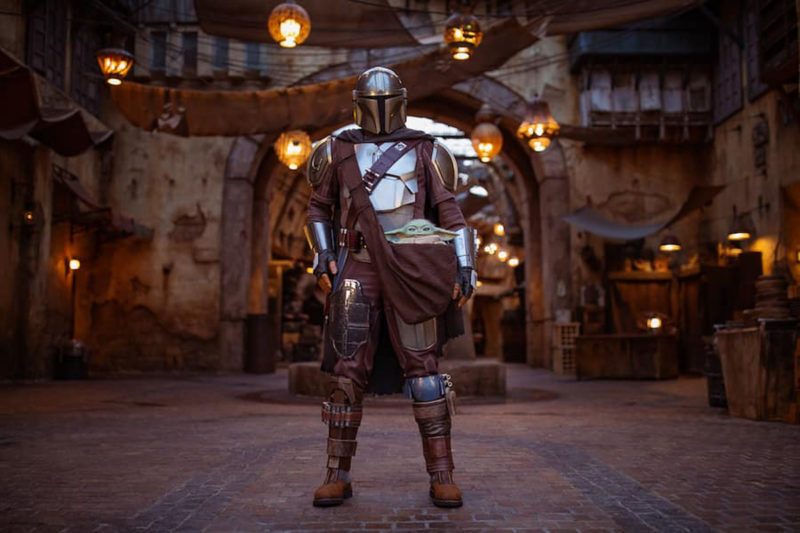 The Mandalorian and Grogu Coming to Galaxy's Edge
Already we've seen Boba Fett and mercenary Fennec Shand walking around Galaxy's Edge, and now you'll also be able to meet and interact with two more beloved Star Wars characters.
The announcement that we've been waiting quite some time for is that starting in mid-November, The Mandalorian and Grogu are officially coming to Star Wars: Galaxy's Edge, but only at the Disneyland Resort.
It didn't take Disney long to realize that the timeline for Batuu is not going to work, and that the people just want to see more Star Wars characters in the parks.
While we are super-excited to finally meet two of our absolute favorites, we're bummed that they are only coming to Galaxy's Edge in Disneyland. I'm not sure what the reason is for this, but I hope they eventually make it over to Walt Disney World at some point too.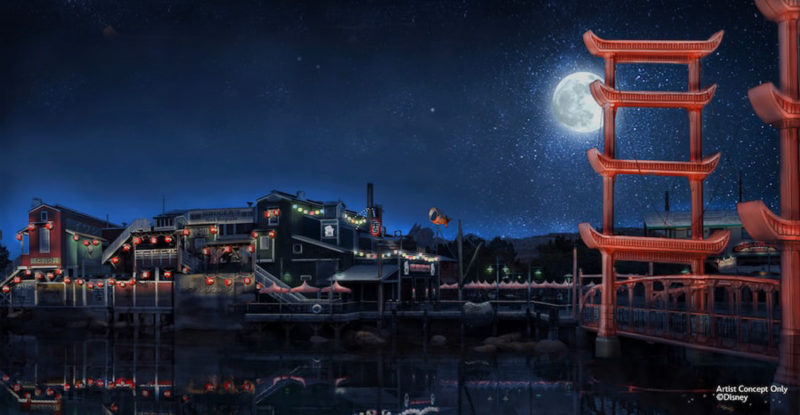 Pacific Wharf Transforming to San Fransokyo
Fans of the Walt Disney Animation Studios' "Big Hero 6" will be ecstatic to know that this fan-favorite film will finally be getting some recognition in the domestic parks when Pacific Wharf at Disney California Adventure is transformed into San Fransokyo.
They didn't share too much besides this early concept art for the land, but you can already get a pretty good idea of what it will look like when it's done. This is a pretty easy overhaul as this area of the park already evokes San Francisco's waterfront area, so a change to San Fransokyo will be pretty easy to do.
The big news here is that we'll be getting a Baymax character meet, as well as new dining and shopping locations.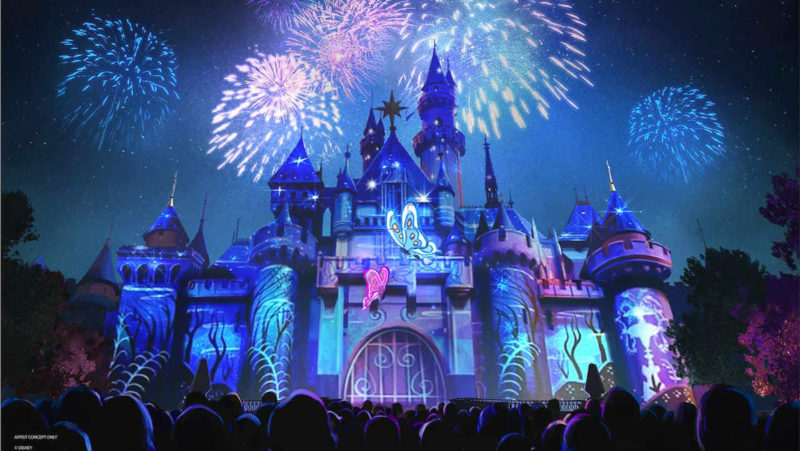 New Nighttime Spectaculars & Shows for Disney100 Anniversary
The biggest event of 2023 is going to be the company-wide celebration of the Disney100 Anniversary. We got a preview of this in the Walt Disney Archives where they have many of the classic film memorabilia out to see, but this party is going to be so much bigger and it's coming to the parks too.
Seeing as Disneyland is where it all started for the theme parks end of the business, the Disneyland Resort is going to be the heart of this global celebration. And a huge part of that will be the new nighttime spectaculars and other entertainment coming to the resort starting in January 2023.
The first one is a fireworks spectacular at Disneyland Park called "Wondrous Journeys." This show will take place in front of Sleeping Beauty Castle and will use the castle as a magnificent canvas for projections of some of the company's most beloved films.
In fact, all 60 Walt Disney Animation Studios films to date will be represented, taking us on a journey filled with artistry, music, storytelling, and heart. Not only will the projections be on the castle, but they will also be present down Main Street U.S.A, on the facade of "it's a small world," and on the Rivers of America, where Disney will take advantage of its latest advancements in this impressive technology.
Your favorite Disney animated characters will come to life all around you and fireworks dance in the sky, all as its new original song, "It's Wondrous" plays.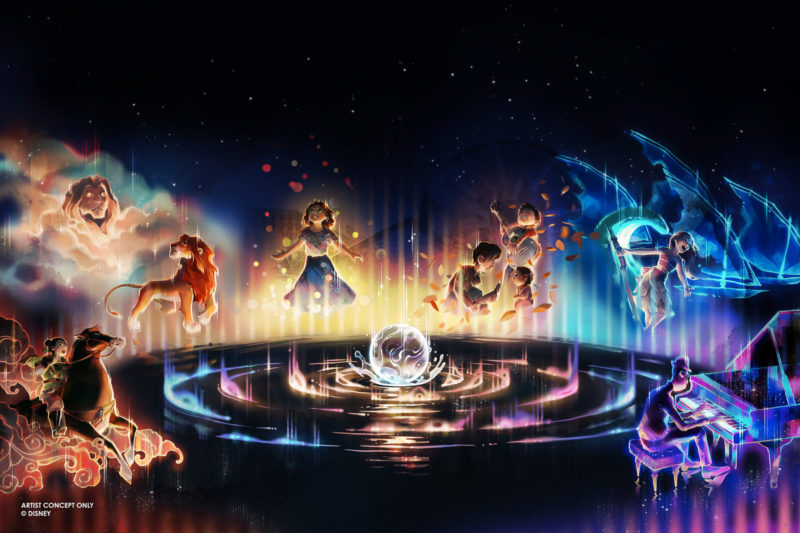 That's not the only new nighttime spectacular coming to the Disneyland Resort in 2023. Over at Disney California Adventure, we are getting a new version of "World of Color" entitled: "World of Color – One."
It will tell a new story of how a single action, like a drop of water, creates a ripple that can grow into a wave of change. It brings some of the most courageous, loving, and inspiring characters to life in new ways.
The show will also feature a new original song, "Start a Wave." Already this was our favorite place for a nighttime show at the Disneyland Resort, so I can't wait to see what the new version is like.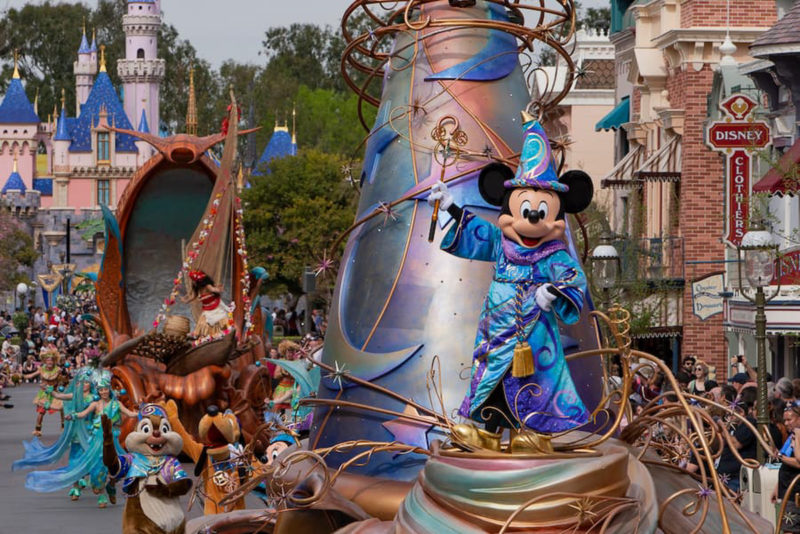 We are also getting more daytime entertainment at Disneyland Park when the "Magic Happens" parade returns. There are going to be a ton more improvements for the Disney100 Anniversary, so we'll be anxiously awaiting those in the coming months.
Mickey's Toontown Expansion
In the Disney Parks Dream Pavilion, we got a look at the full-scale models of Mickey's Toontown, and to our eyes, it looks like it's going to be a big improvement over the old version.
Toontown is the neighborhood that is full of vibrant sights, sounds, and sensations and the place that Mickey Mouse and his friends call home. It's great to see Disney Imagineers have been working hard on filling this area with all-new experiences and interactive play for guests, with a focus on family and young children.
In an effort to make the original Mickey's Toontown even better, this new land will include even more opportunities for families to play together, with new open, grassy play spaces for everyone to unplug.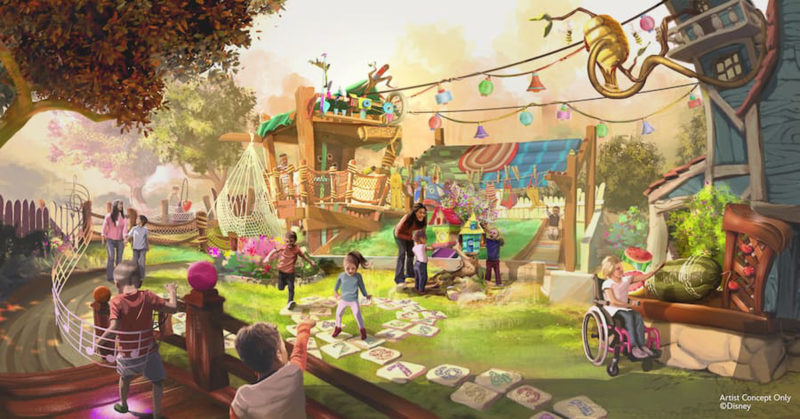 The above concept art shows a look at Goofy's How-to-Play Yard. This area of the land will be dedicated to all things play, and the soft, spongy ground is the perfect place for young ones to enjoy a fun, enclosed area.
Within this rendering of the brand-new Goofy's How-To-Play Yard, you can see one of its silliest areas – a playful sound garden. Adults can take a rest while their little ones discover all the fun and wacky sounds the garden makes. They'll also have a chance to explore an all-new, elevated clubhouse.
They mentioned multiple times during the presentation that there is an increased focus on inclusive experiences in this land, for families of all ages, and this is noted in the concept art and models.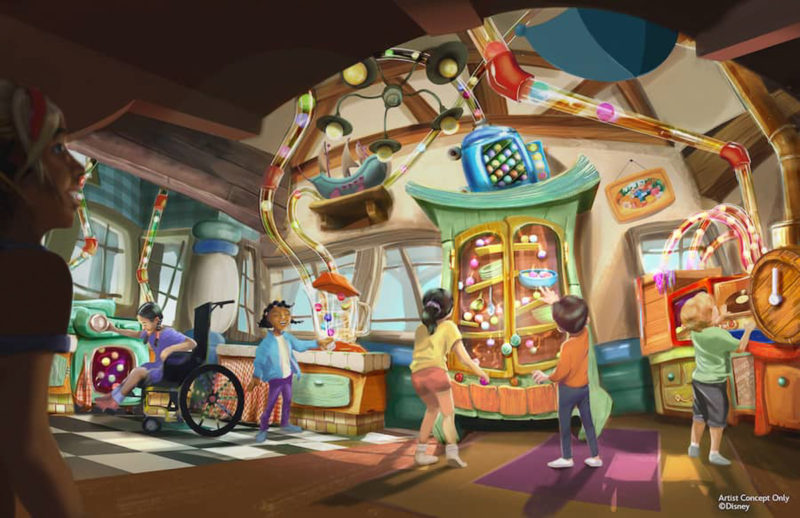 We also got a look inside Goofy's house, where he has an interesting candy-making contraption that is so "Goofy!"
With all the attention on Mickey and Goofy, many people were wondering if Donald Duck was still going to be represented. Now we have our answer with the new concept art of Donald's Boat.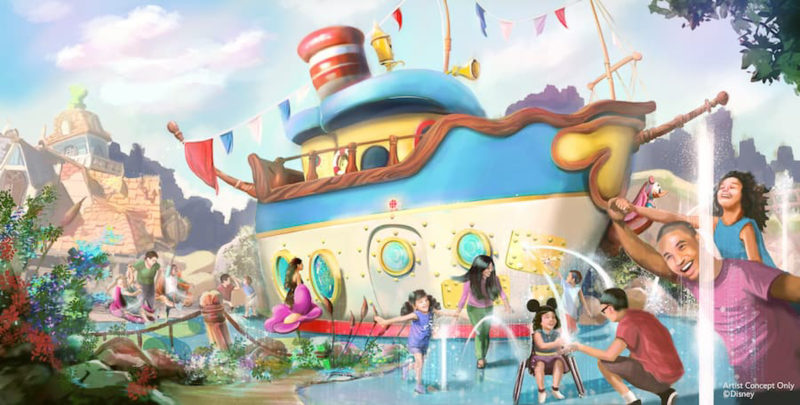 Here we can see that Donald's Boat has crashed in the duck pond of the Goofy homestead! Around Donald's Duck Pond are larger-than-life spinning water lilies, balance beams, and rocking toys that will keep adventurous kids busy.
If you like to get wet, there are going to be plenty of opportunities to do so here!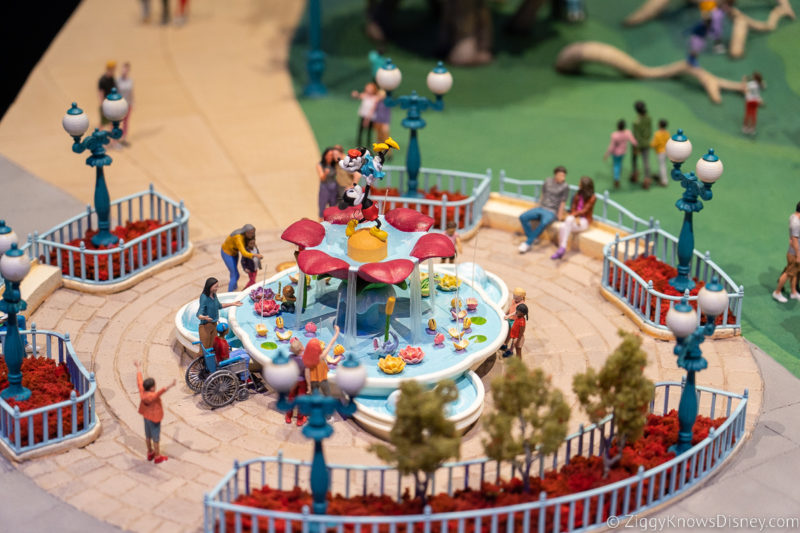 The new interactive fountain has water tables and invites guests to have a watery sensory experience.
Mickey's Toontown, including all the aforementioned experiences, plus Roger Rabbit's Car Toon Spin, Mickey's House, and Minnie's House will all be reimagined and ready to open in early 2023.
And so will the E-Ticket of Mickey's Toontown…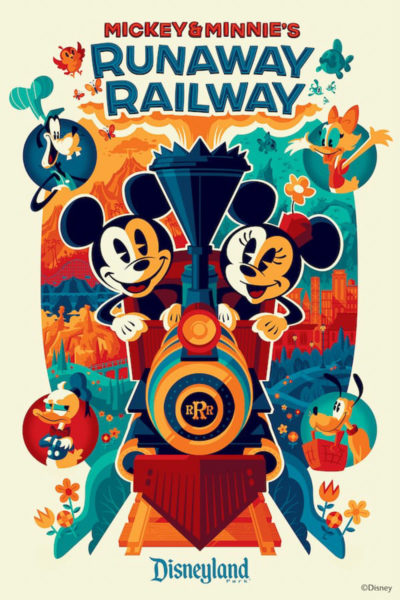 Mickey & Minnie's Runaway Railway
If you are a fan of Mickey & Minnie's Runaway Railway over in Walt Disney World, you'll be excited to know that it's also coming to Disneyland Park in Early 2023 as part of the new Toontown (more on that in a minute).
This is going to be the main event in Mickey's Toontown and it will even have some slight differences from the Disney World version that make it fit into the story of Mickey's Toontown.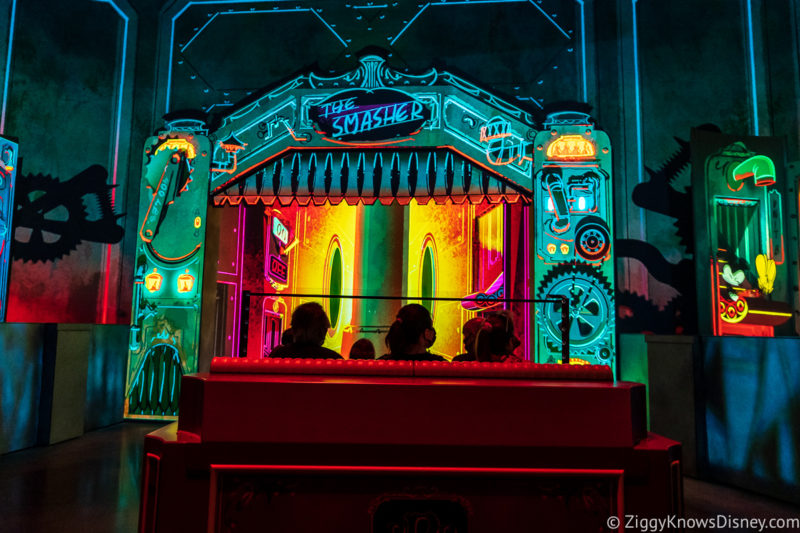 Since there is no Chinese Theater in Disneyland park, Imagineers had to make some adjustments and we got a look at some concept art for the brand new El CapiTOON Theater. Here a special exhibit created by the Toontown Hysterical Society is celebrating all things Mickey with costumes and props from the toon world.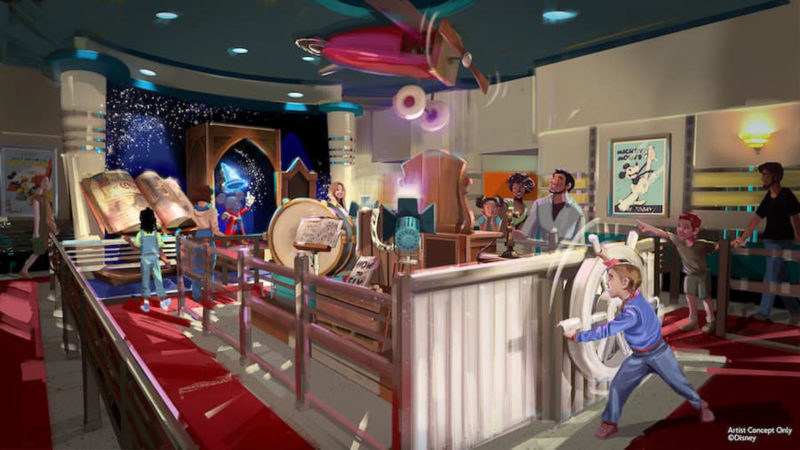 The exhibit features several items guests may recognize from classics including "Steamboat Willie" and "Plane Crazy"…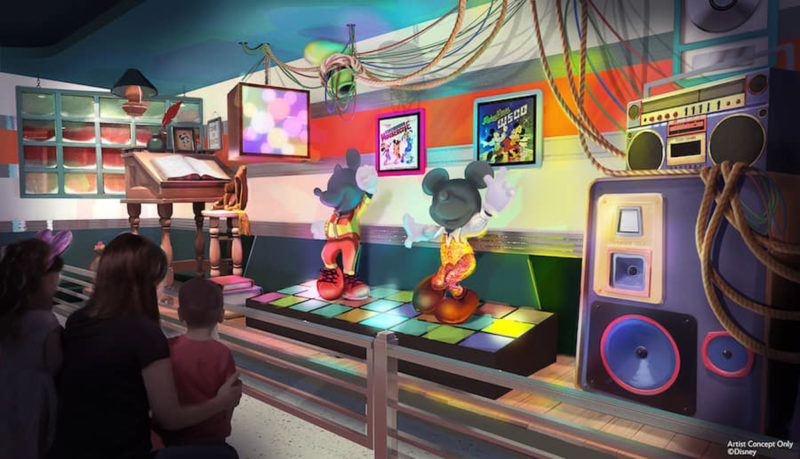 …all the way through more modern favorites such as "Mickey's Christmas Carol" and iconic music releases.
To make room for the attraction, the gazebo has been removed and there is much more space for the extended ride queue and outdoor dining as well.
Call me crazy, but this is a much better fit than in Hollywood Studios and I think the queue is going to be much better than the original since it's being created specifically for this ride instead of making do with what was there already.
We just hope that the same pre-show film "Perfect Picnic" will be played before going on the ride!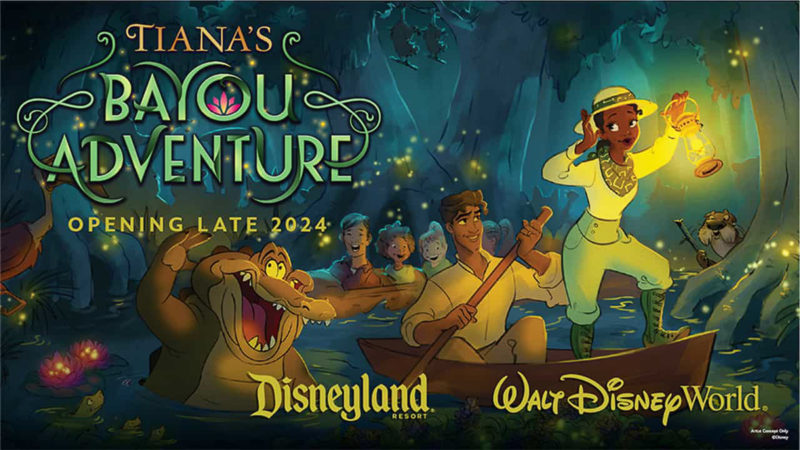 Tiana's Bayou Adventure
The biggest project coming to Disneyland in the next couple of years is no doubt Tiana's Bayou Adventure, and we got a better look at what that will be like at the Expo.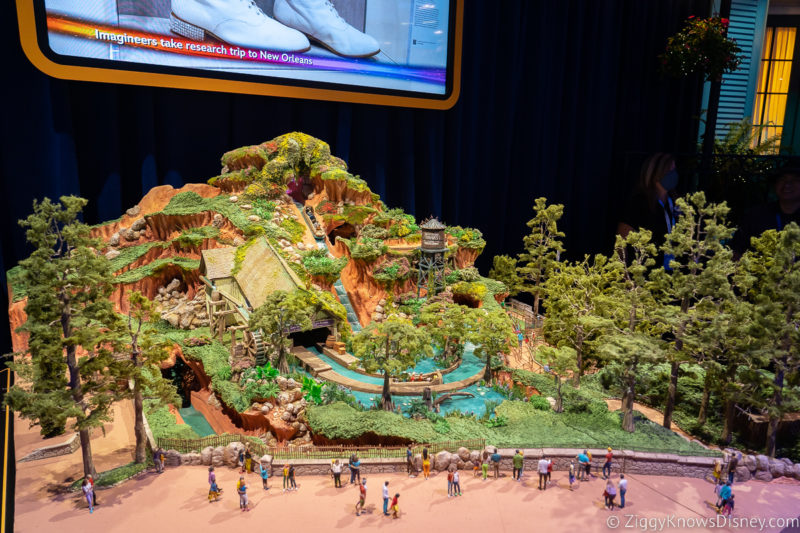 I'm sure by now you've heard that Splash Mountain is getting re-themed to a Princess and the Frog attraction, Tiana's Bayou Adventure. We found out that the story for this reimagined ride will start up exactly where the Princess and the Frog film left off.
At the end of the film, Princess Tiana realizes her lifelong dream when she opens her restaurant, Tiana's Palace. The story now picks up during Carnival season, when Tiana is hosting a party for the people of New Orleans.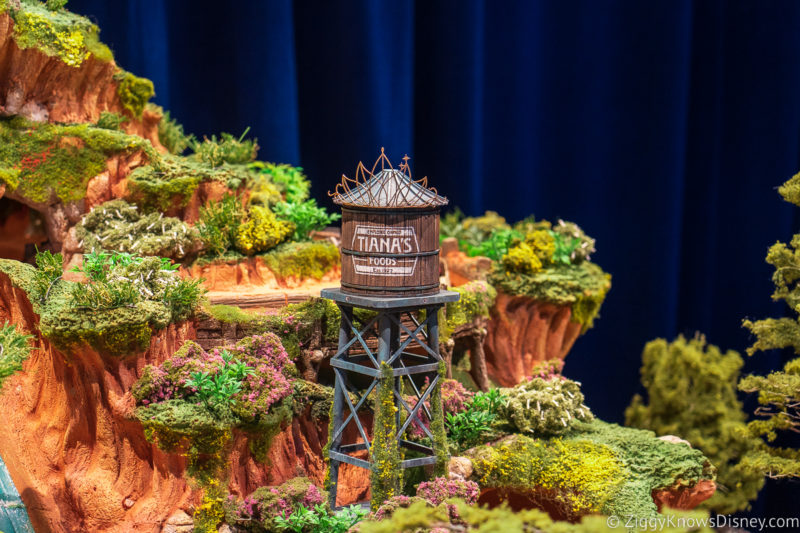 She then discovers her celebration is missing a key ingredient and needs our help to find it. To help her out, guests will join Tiana and Louis on a trip to the bayou, where they meet all sorts of unexpected new friends who have a special role to play at the party.
We also found out that the original voice actors will be reprising their roles for the attraction, including Bruno Campos as Prince Naveen, Michael Leon Wooley as Louis, Jenifer Lewis as Mama Odie, and the one and only Anika Noni Rose as Princess Tiana. This is exciting since the music will play such a big role in the experience.
I know Disney is pushing this as a "brand-new attraction" but so far I'm having my doubts they are going to pull it off. Yes, they did an incredible job re-theming the Tower of Terror into Guardians of the Galaxy: Mission BREAKOUT!, but there has been a mass exodus of talent from Walt Disney Imagineering since then, and Joe Rohde is not walking through that door.
I feel that Tiana deserves to have her own attraction and to do it right, not just slapping some new paint and a few animatronics on an old attraction and calling it a day. And so far, what Disney has shown us of the new ride hasn't done anything to sway my opinion. Time will tell.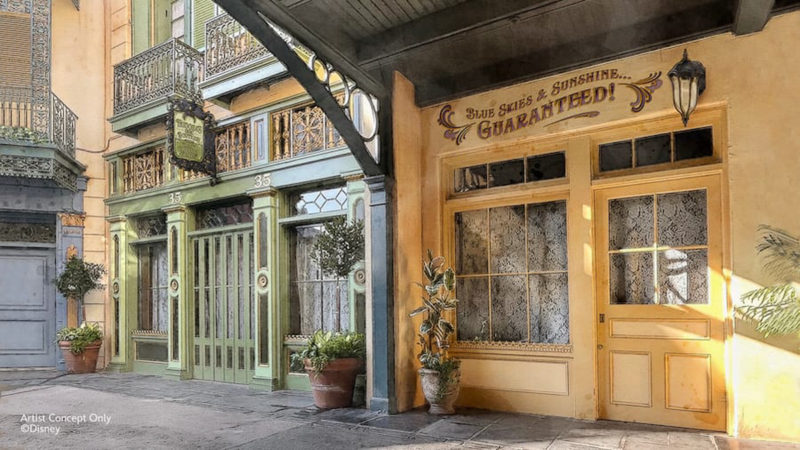 In addition to the attraction, there is a new retail store coming to New Orleans Square, "Eudora's Chic Boutique Featuring Tiana's Gourmet Secrets." Tiana opened the new shop with her talented dressmaker mother, Eudora, with accessories to create and serve masterful Orleans-style cuisine and more.
Tiana's Bayou Adventure is opening at Disneyland in Late 2024, but things are always fluid with Disney construction projects and it wouldn't surprise us if that was even delayed some.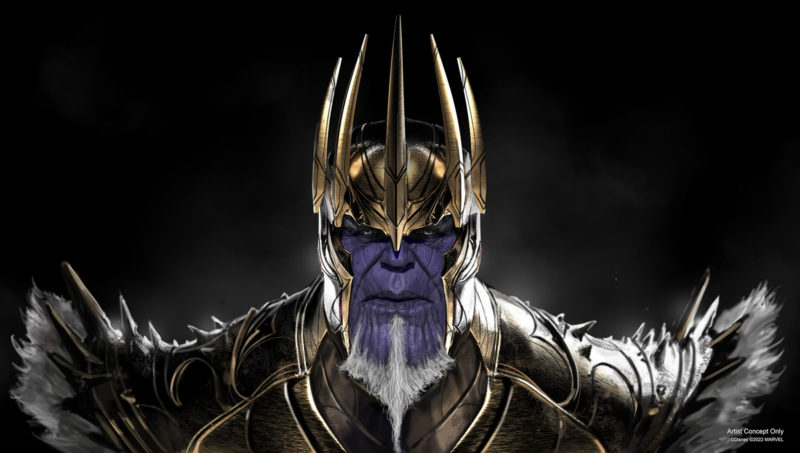 New Avengers Multiverse Attraction
The most exciting news of the whole D23 Expo was the Marvel Avengers Campus expansion and the new E-Ticket Avengers Multiverse ride that is headlining the land's Phase 2.
We got an announcement 3 years ago at the prior D23 Expo about an Avengers attraction, so it was nice to find out that this hasn't disappeared totally, and that it's still on the forefront of the higher-ups at Disney.
At the Disney Parks & Experiences presentation, Marvel head Kevin Feige and Disney Parks Chairman Josh D'Amaro gave us even more info about the attraction and explained that guests will battle alongside all characters against King Thanos. This isn't the Thanos from Endgame that lost, but instead a Thanos that won!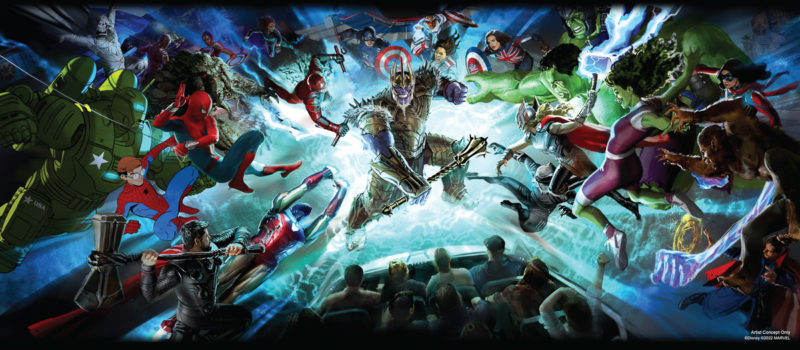 It was really exciting to know that Keven Feige himself is involved in the creation of the story for this attraction, and it will be interesting to see if it connects to the MCU in some way.
This has the potential to be the best Disney attraction since Star Wars: Rise of the Resistance, so let's hope it gets the same love and care during its creation process.
What's important to remember is that Disney still hasn't announced a timeline on this project yet, nor is the start of construction imminent. Even though there is a lot to get excited about here, we can't expect to help the Avengers on their quest to defeat King Thanos until at least 2025, or maybe later.
That wraps up our look at all the Disneyland Resort announcements from the D23 Expo. I'm sure Disney will be releasing new info in the coming weeks and months so stay tuned for more soon!
Your Thoughts
I want to know what you think about the new additions coming to the Disneyland Resort…
Which attraction are you most looking forward to?
What are some other attractions you would like to see happen?
Let us know in the comments section below!
If you enjoyed this article, as always I appreciate it if you'd share it with others via social media. I work hard at making this website into a useful resource for you and your family to plan your visit to the Disney Parks and I hope it can help you! Thanks 🙂
Meet the Author of Ziggy Knows Disney!