Last night we saw the last show of Illuminations: Reflections of Earth, and tonight we witnessed a changing of the guard, although temporary, with Epcot Forever making its debut.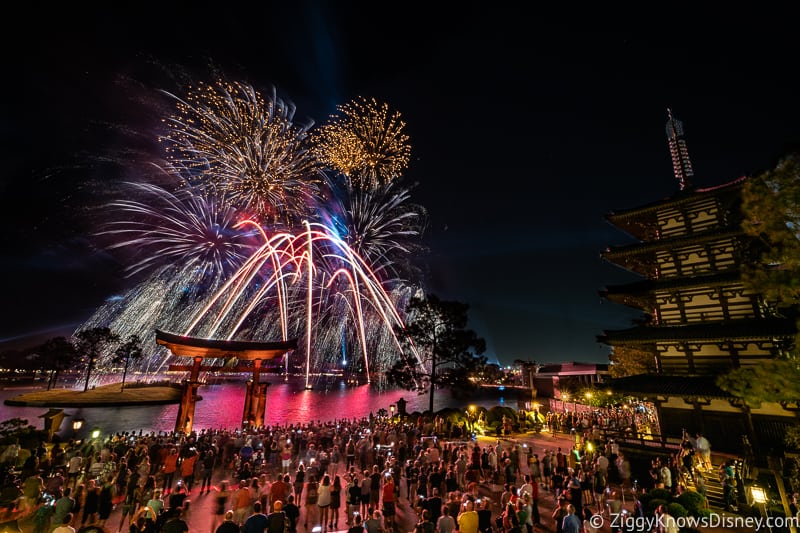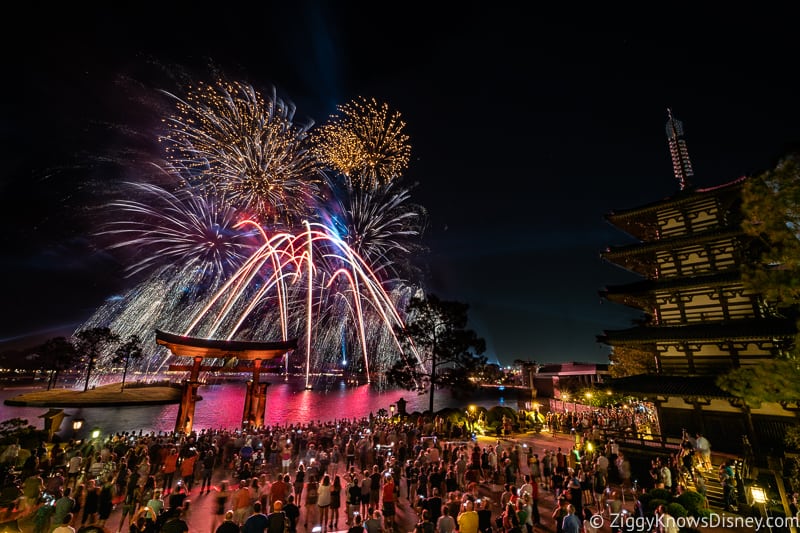 The date was a special one, October 1, 2019 as Epcot and Walt Disney World as a whole celebrated its anniversary, and what a great way to celebrate it. In this post we're going to have a video of the whole show and our initial thoughts in our review of Epcot Forever.
Video:
While we're working on our initial review, here's a video of the first performance of Epcot Forever:
Review:
Our first reaction to Epcot Forever is that we loved it. No, really, we did, and if this is just a temporary show, I'm extremely encouraged to the future of Epcot nighttime spectaculars moving forward. Remember this is only a hold-over show as the real show, HarmonioUS will make it's debut sometime in 2020 (Summer most likely).
This show isn't perfect, but it's darn good. Right off the bat, the music of Epcot attractions of old pulls at your heart strings with songs from icons like Horizons and the original Journey Into Imagination. There were even shows like Kitchen Kabaret in there too which we loved hearing. It's nice that this show can recall some amazing memories from years' past and it does it well.
One of the biggest changes we knew was coming were the drones, which fly around looking like kites soaring through the sky. They were awesome to watch and moved sleekly and with grace, and we thought they were a solid addition.
Just when it couldn't get better, the kites burst into flames and sparks were flying around in a trail behind the drones with gasps and cheers from the crowd. It was a really cool effect and moment to witness.
If you were wondering about fireworks, wonder no more. There are many more fireworks in Epcot Forever than Illuminations, and it shows. The bursts came often and were huge, all the while exploding at an altitude much higher than Illuminations. There also were a lot of new types of bursts that were introduced which was refreshing to see.
The show is a bit narrower than Illuminations was and the majority is concentrated in the center of World Showcase Lagoon which makes it easy to line-up for taking pictures or video. However the shell bursts are very tall, so shoot vertical to capture all the fireworks.
We thought the pace of the show was also a strong point, and at no point did it start to drag…(here's looking at you Rivers of Light). Even the "slow" parts (the drones) were extremely entertaining to watch and didn't last too long before the fireworks started up again. It was the perfect blend in my opinion.
While I loved the music playing off the classic Epcot attractions, I have to say it just doesn't compare to the unreal score from Illuminations. I love all the classic Epcot songs, but blending a little here and there at times seemed a bit jumbled and not as smooth and natural as Illuminations. It's a small thing though and overall we really like the music.
From a purely technical stand point this is a superior show to Illuminations and you can see Disney's efforts to work in new technology like the drones has paid off. We heard that the Sunday before the debut was the first rehearsal where the show was actually a success, so that should tell you how complicated this was to pull off.
If that is the case, then it's no wonder they need an extra 9 or so months to prepare HarmonioUS. After all they don't want another Rivers of Light problem.
We really loved Epcot Forever and we can't wait to watch it again and again. It's hard to rank it right now and we don't want to be a prisoner of the moment, but we were thoroughly impressed and are extremely optimistic for HarmonioUS.
Need help planning your Disney Vacation? Contact René from Show You the World Travel for all your trip planning needs. All of the agents there are certified Disney Travel Agents and are super helpful with all your planning needs. I highly recommend them and the best part about it is they are FREE to use!
Your Thoughts:
I want to know what you think about the debut performance of Epcot Forever…
How much did you enjoy the show?
Where does it rank for you among Disney shows?
Let us know in the comments section below!
If you enjoyed this article, as always I appreciate it if you'd share it with others via social media. I work hard at making this website into a useful resource for you and your family to plan your visit to the Disney Parks and I hope it can help you! Thanks 🙂