Refurbishment season is in the air once again in Walt Disney World and this time the popular American Adventure attraction has now reopened from refurbishment. So what exactly is going on?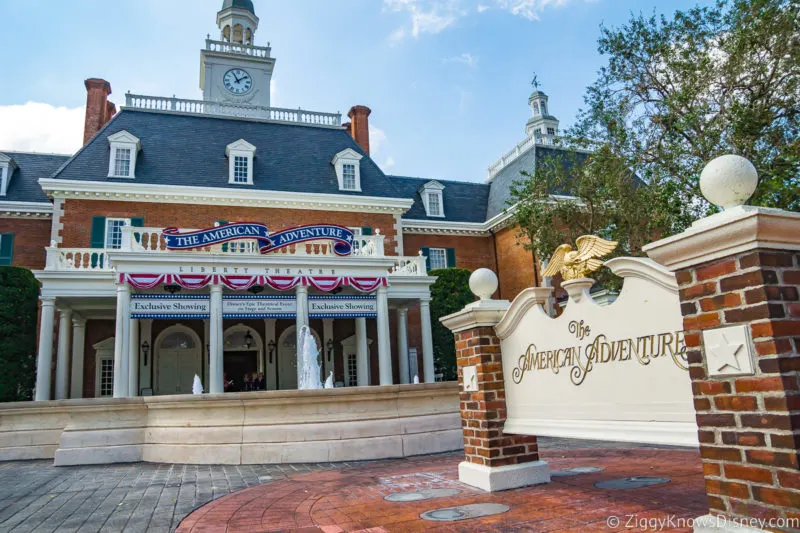 In this post, we will talk about the refurbishment of the American Adventure attraction in EPCOT, when it reopened, and what changes are included in the project.
(UPDATE 12/28/22): The elaborate American Adventure officially reopened from refurbishment on Saturday, December 24, 2022. This date marks the end of what was a long closure to the attraction.
Showtimes run daily at: 11:30 am, 12:30 pm, 1:45 pm, 2:30 pm, 3:30 pm, 4:30 pm, 5:30 pm, 6:30 pm, and 7:30 pm.
No major changes were made to the show this time and it remains the same since the big overhaul it went through in 20218. There are dozens of audio-animatronic figures throughout the show, and it was closed for regular maintenance in order to keep everything running properly.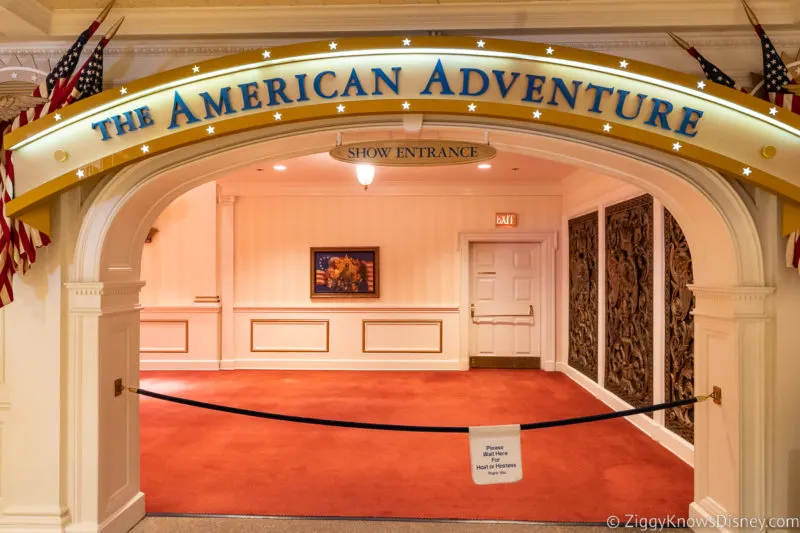 We are extremely happy to see the American Adventure back up and running. EPCOT felt a little empty without it and we really missed it during those hot afternoons when looking to cool down for 30 minutes.
We consider this an extremely underrated attraction, in fact, it ranks very highly on our best Disney World attractions list, higher than most would put it. Make sure you check it out on your next visit, and I better not catch you napping during it! 😉
(ORIGINAL STORY)
When is the American Adventure reopening?
As of now, the American Adventure will reopen to guests on Monday, December 19, 2022.
Disney has yet to update the main page on the website for The American Adventure and if you look on the official page it still only says that "The American Adventure is currently closed for refurbishment. Please check back here for updates."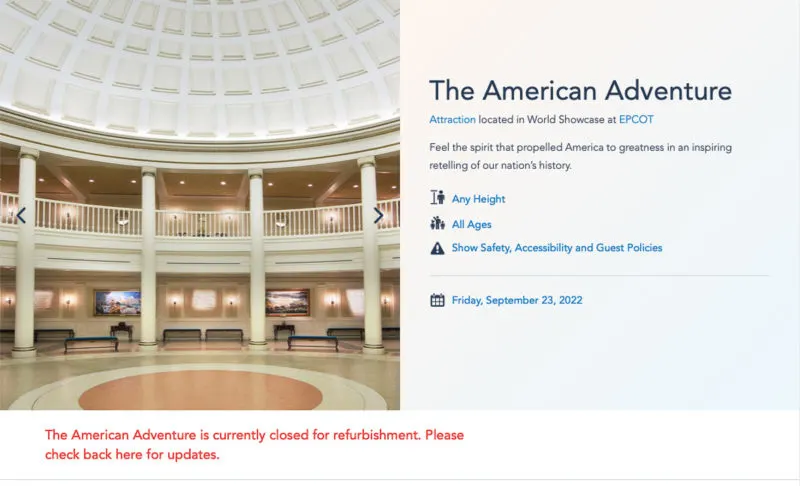 However, if you click the calendar you can see that showtimes are listed starting December 19, 2022, which means it should be open by then.
It's also important to remember that there are often delays with long refurbishments such as this one and it's not uncommon for reported reopening dates to be pushed off into the future due to delays, so if it doesn't open exactly on the 19th it wouldn't surprise us in the least.
Right now we haven't heard of any significant changes or improvements to the attraction, so don't expect new figures or parts of the show. While we would love to see a new scene or new animatronics brought in, it doesn't look like that's in the cards at this time.
It's worth noting that not all entertainment has disappeared from the American Adventure. Even though the animatronic-heavy attraction is closed, The Voices of Liberty are still performing inside the rotunda, right when you walk in the doors.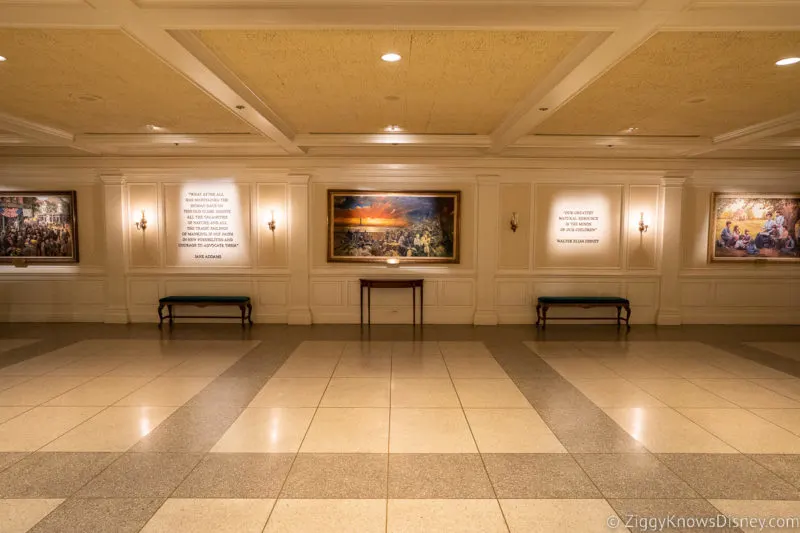 A look on the Walt Disney World website still shows all their normal showtimes throughout the day, but make sure to check the My Disney Experience app for any changes that may occur.
This is only one in a long line of recent ride refurbishments in the parks. Disney has done everything it can to get things in top shape for the Walt Disney World 50th Anniversary celebration, and now that it is wrapping up, it will likely be fixing more attractions before the Disney100 Anniversary celebration.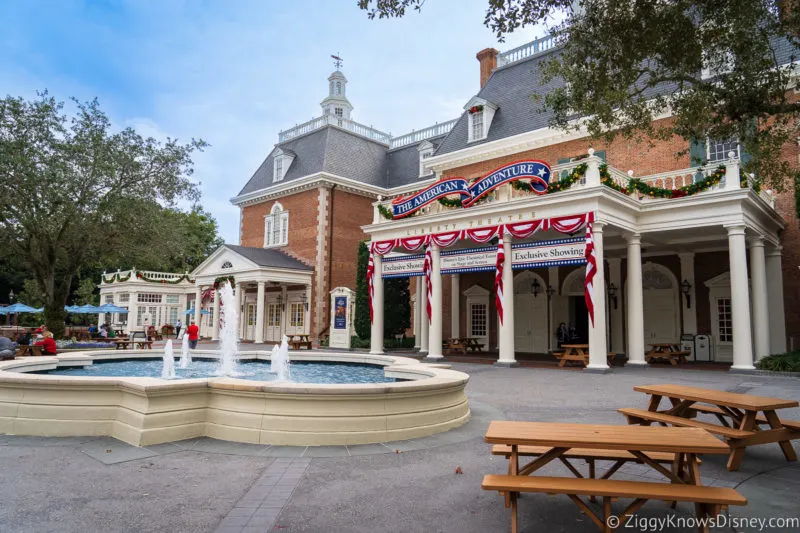 As soon as we have more info on the American Adventure refurbishment and any changes happening, we'll let you know.
In the meantime, check out the Full List of Disney World Ride Closures and Refurbishments for more details about other projects that are going on, and stay tuned here at Ziggy Knows Disney for more…
Also, don't forget to sign up for our FREE Weekly E-Mail Newsletter. There we bring you the latest changes to the American Adventure and other Disney vacation planning tips. You can sign up here: Join our E-Mail Newsletter!
Your Thoughts:
I want to know what you think about the American Adventure reopening from refurbishment in EPCOT…
What do you think of the American Adventure?
What modifications would you like to see made to this attraction in the future?
Let us know in the comments section below!
If you enjoyed this article, as always I appreciate it if you'd share it with others via social media. I work hard at making this website into a useful resource for you and your family to plan your visit to the Disney Parks and I hope it can help you! Thanks 🙂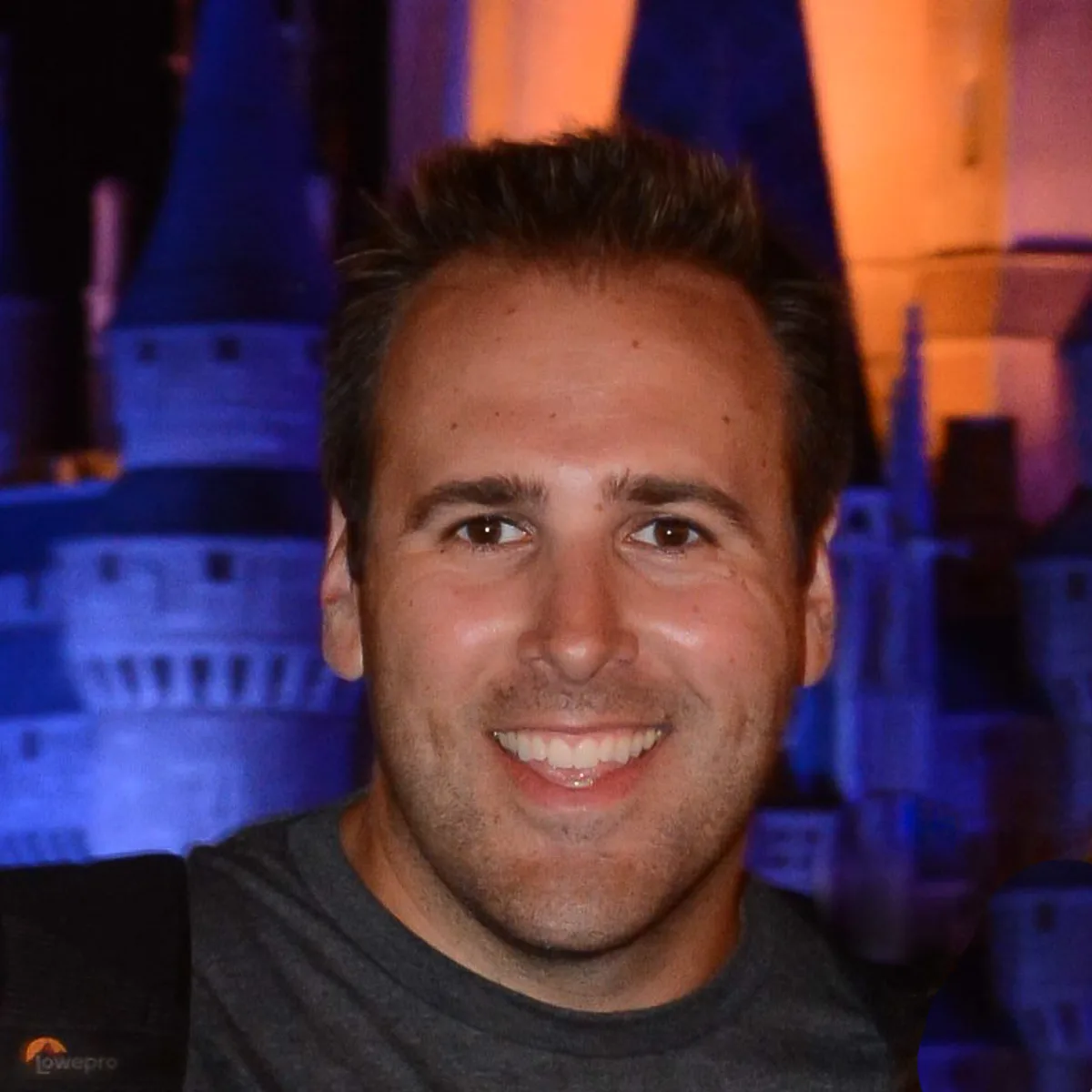 My name is Ziggy and I love Disney, everything Disney! I grew up on Disney and it has and continues to be a huge part of my life. I started young when my parents took me to Disney World when I was 18 months old. Little did they know that would be the first of an uncountable number of trips we would take. I have so many amazing memories going to Disney with my family and friends and it has been interwoven into my DNA.