The fireworks shows and nighttime spectaculars in Walt Disney World are one the things that makes it so magical and keeps us coming back again and again. Unfortunately, since reopening, there are no fireworks or nighttime spectaculars running in the parks at this time.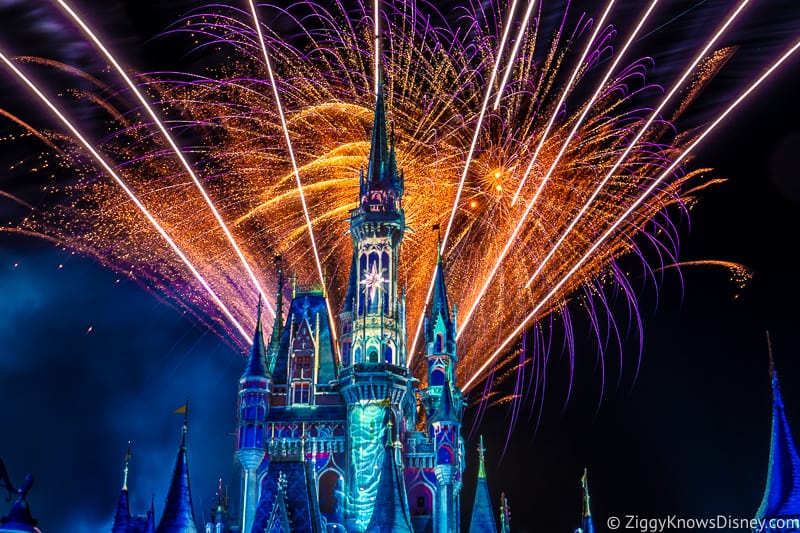 There is nothing better than finishing off a long day at the Magic Kingdom or EPCOT than finding a spot to enjoy the fireworks show. So that's why in a year full of changes, not having firework shows running in the parks might be the hardest change of all to accept in the parks right now.
It doesn't matter if you are going to the Magic Kingdom, EPCOT, Hollywood Studios, or Animal Kingdom, the nighttime spectaculars are just not running.
When will fireworks shows return to Disney World?
In this post, we will go over why there are currently no nighttime spectaculars in Walt Disney World, and when we might start seeing them again. We'll also update you with any info that comes out so you can best plan your next trip.
Before we get started, read our post on Disney World Reopening FAQs to learn about all the new changes in the parks you need to know about.
Also, don't forget to sign up for our FREE Weekly E-Mail Newsletter. We will update you as soon as we know when the nighttime spectaculars are coming back to the parks, and share the latest vacation planning tips. You can sign up here: Join our E-Mail Newsletter
(UPDATE): Disney Adds Fireworks Bursts to Magic Kingdom Holiday Projection Show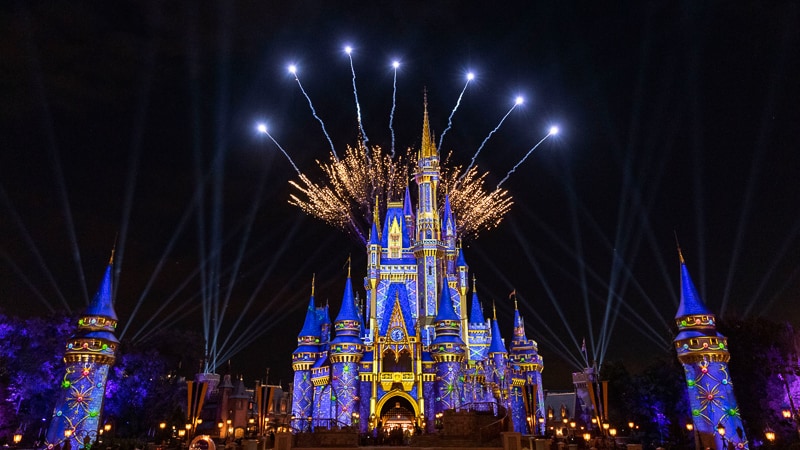 While Disney hasn't introduced actual fireworks shows back to the parks yet, they have started including small fireworks bursts with the holiday projection show on Cinderella Castle at Disney's Magic Kingdom.
The projection show rotates between several different holiday patterns which overlay and light-up Cinderella Castle on a nightly basis.
Unannounced, Disney has started including these fireworks bursts with colors matching the castle projections. While we aren't sure if something similar will continue after the holiday period, we are very happy to enjoy at least a few fireworks in the parks once again!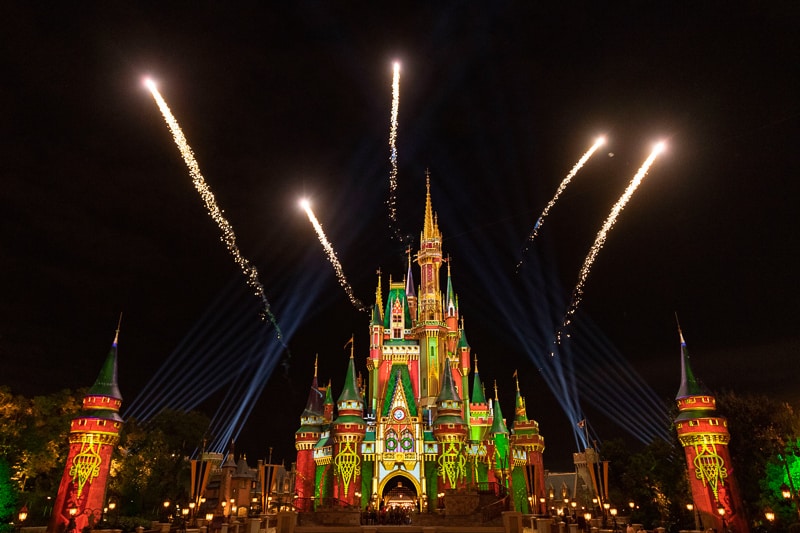 The holiday projection show will run through December 30, 2020.
Which Fireworks and Nighttime Spectaculars are Running in Disney World?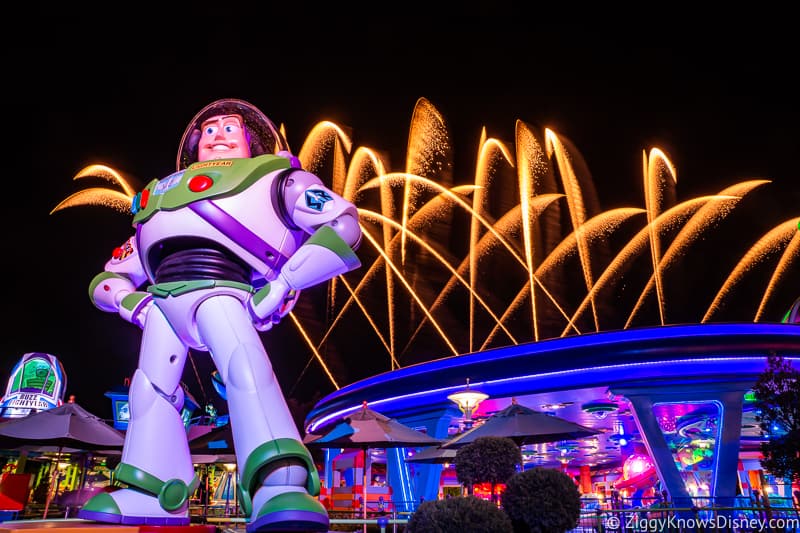 Currently, there are NO fireworks shows or nighttime spectaculars running in Walt Disney World. Every nighttime spectacular has been canceled for the time being.
The following shows from all 4 Disney World theme parks are not running:
Magic Kingdom:
Happily Ever After
Once Upon a Time Projection Show
Electrical Water Pageant (not really in the Magic Kingdom, but close enough)
EPCOT:
Hollywood Studios:
Disney Movie Magic
Fantasmic!
Star Wars: A Galactic Spectacular
Wonderful World of Animation
Animal Kingdom:
Rivers of Light: We Are One (Closed Permanently)
Why did Disney World Suspend Firework Shows?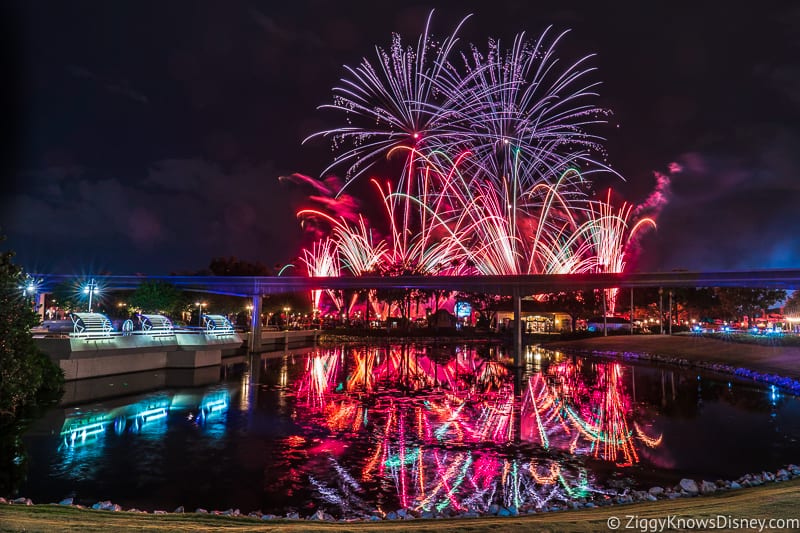 It's important to note that during The Walt Disney World reopening phase, the theme parks are without many of the experiences you are familiar with. This includes not offering a full lineup of attractions, shows, or restaurants. Fireworks and nighttime spectaculars are also not running.
Why did Disney decide to not bring them back even though the parks are open? There are two real reasons behind this thinking.
The first is safety-related. Obviously, when guests watch the fireworks, they are huddled together closely either in front of Cinderella Castle, the Chinese Theater, or around World Showcase Lagoon.
Because of the current health crisis, Disney has implemented many new guidelines including a 6-foot minimum distance between guests while in the parks, and that could not be achieved for a fireworks show.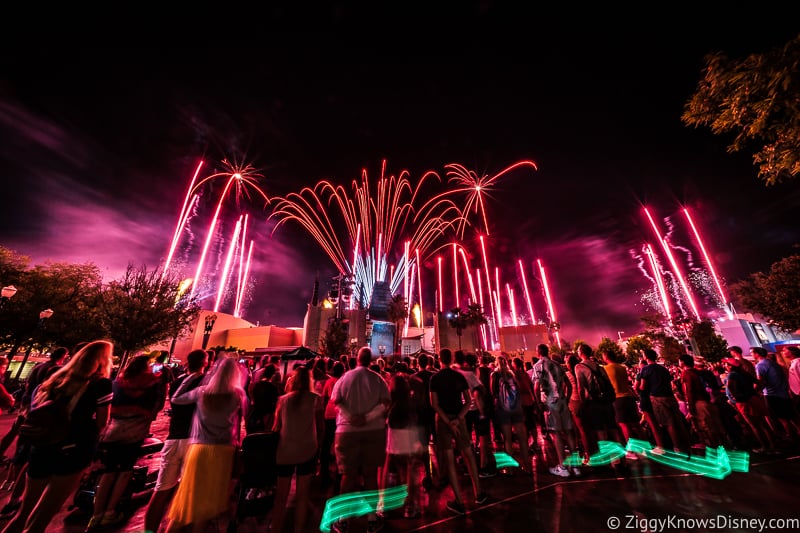 Theoretically, Disney could mark off sections in front of the castle for example, to keep groups separate. But would guests respect those borders? Probably not. Also, realistically, how many people could you actually fit in there while still maintaining 6 feet from other guests. Not many.
This is the same reason why there are no parades at this time in Disney World, and instead, they have set up the new Character Cavalcades instead. They don't want too many people gathering together in one place, which is what would happen with a fireworks show.
The second reason they aren't running nighttime spectaculars right now is the cost. Let's face it, attendance in Walt Disney World is at an all-time low, even if wait times have increased recently. Fireworks shows, in particular, take A LOT of money to put on every night, money that Disney doesn't want to spend at the moment.
Costs include not only the fireworks themselves, but crews of people needed to run the show, and think of how many cast members they would need to run crowd control.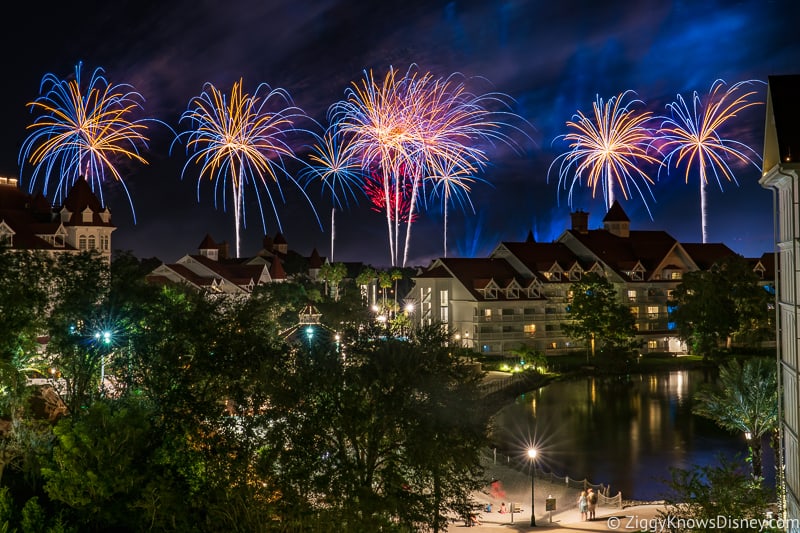 It's one thing when the parks are full and the company is flush with cash, but right now when they are just barely turning a profit, fireworks would be an unnecessary expense. In order to make it worth it for Disney, there needs to be more guests in the parks.
The problem with that is when there are enough guests, it would be impossible to social distance for a fireworks show.
With so many other attractions, restaurants and experiences already needing modifications to run, Disney just decided it's better to cancel the shows for now instead of trying to figure out some complicated solution where people would social distance.
When Will Fireworks and Nighttime Shows Come Back to Disney World?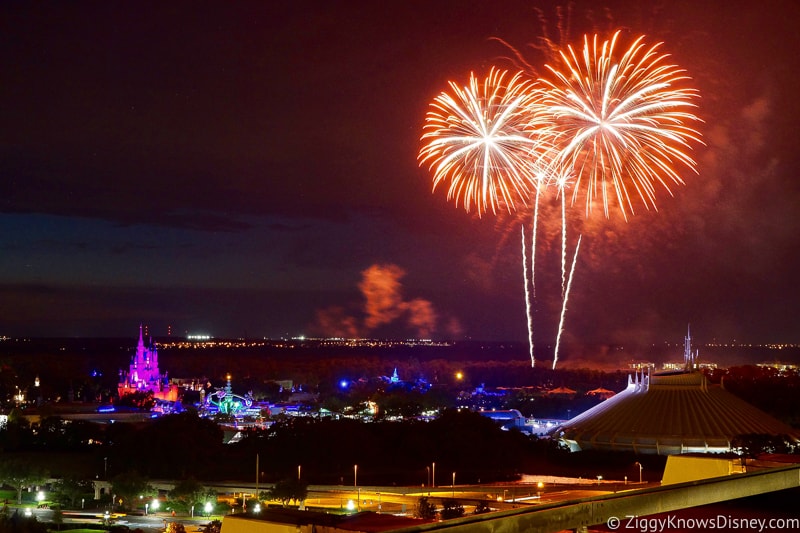 As we stated, Disney won't bring the fireworks back to the parks until the guests start coming back in larger numbers. Unfortunately, at this time Disney has no idea when that is going to be.
We should see a bit of a crowd boost from now through the end of the holiday season, but most guests will be locals or people that rescheduled canceled trips earlier in 2020.
It's a hard sell to convince visitors that Disney World is safe again, and even if they aren't afraid of traveling, many people just don't want to spend the money right now on an experience that they don't feel is "worth it." New bookings are coming in very slowly and things will remain very quiet at least through the first half of 2021.
Until guests return to the parks in semi-normal numbers, Disney is just not going to spend the money to put on fireworks shows. After the news of 32,000 Cast Members getting let go, and making $900 million in budget cuts on new attractions this year, Disney is trying to save money, not spend it.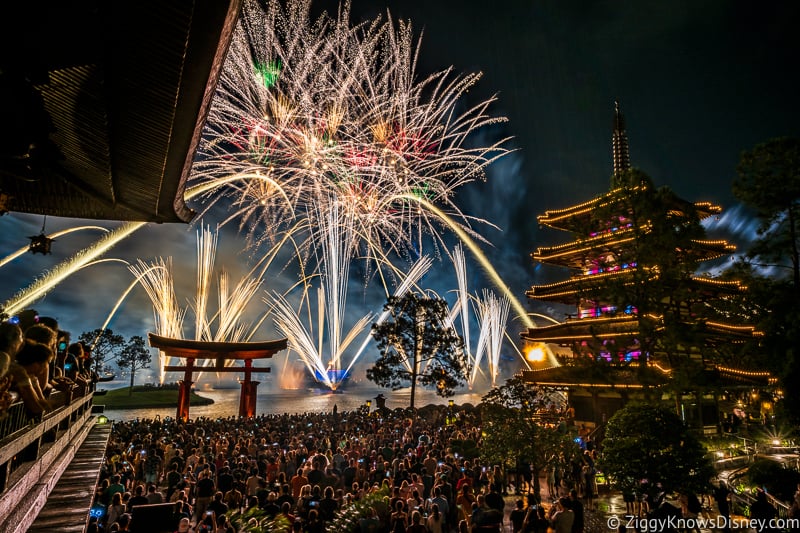 It is possible that if Disney made a announcement that fireworks shows were coming back to the parks, they would bring in more guests. But how many more guests can they safely fit in the parks right now anyway?
They've already increased capacity since the reopening, and with attraction queues filling up now, there might not be THAT much more space to play with.
We did see fireworks testing going on in EPCOT recently, testing for the new nighttime spectacular Disney Harmonious. Don't take that as a sign that we are close to seeing fireworks come back, however. Disney often runs tests many months before debuting a new show and these were just routine tests needed in the show's development.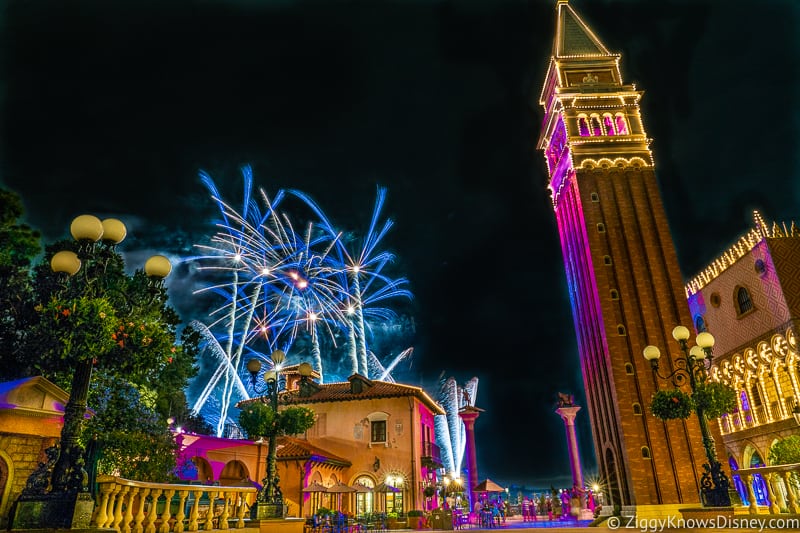 The fireworks bursts during the holiday projection show at the Magic Kingdom are also nice, but not a full-blown fireworks show.
Our guess is that they won't bring back fireworks shows to Walt Disney World until there are much looser guidelines around social distancing.
At that point, you can open up attraction queues to normal again, and therefore increase park capacity. Once you can do that, it makes sense financially to bring back the fireworks shows.
For now, it's safe to say we won't be seeing fireworks in Walt Disney World for the rest of 2020, and probably into early 2021. If progress is made regarding the health crisis and some of the current restrictions disappear, we could realistically see Disney bringing them back in the second half of 2021, at least in time for Disney World's 50th Anniversary celebration.
I know it's a bummer not to have the nighttime shows right now, and there are a lot of families who are just putting off coming back to Disney World until they are running once again. If you are in that category, we don't blame you, and we would want to get the most bang for our buck too, something that you just aren't getting right now.
For more information on planning your vacation to Walt Disney World here are two of our most useful posts:
Sign Up For Our Newsletter Today!
Your Thoughts
I want to know what you think about the Disney World fireworks not running…
Does this change your mind about visiting Walt Disney World?
When should Disney allow nighttime shows in the parks?
Let us know in the comments section below!
If you enjoyed this article, as always I appreciate it if you'd share it with others via social media. I work hard at making this website into a useful resource for you and your family to plan your visit to the Disney Parks and I hope it can help you! Thanks 🙂