It's called the most magical place on Earth and in general, Walt Disney World is a very safe place. However, due to the current health crisis, many people are asking themselves: "Is Disney World still safe to visit?"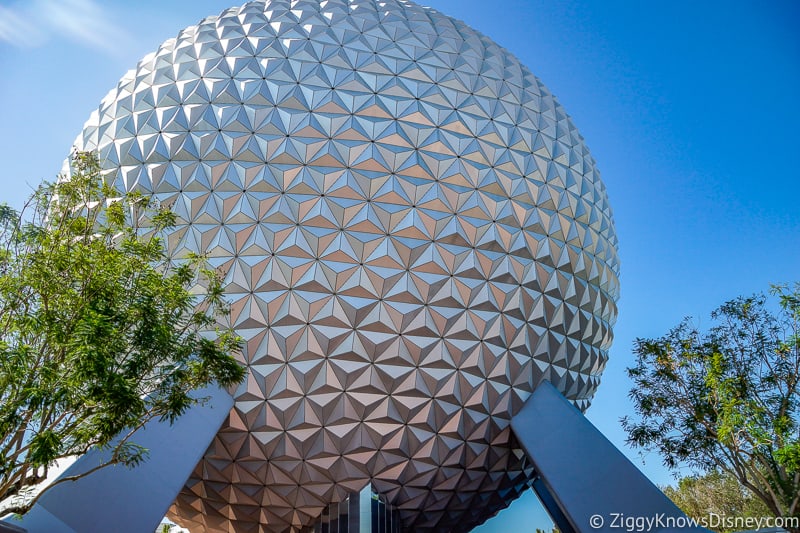 As Disney World starts reopening on July 11, it's a valid question to ask. Even though many people would like to start going on vacation again, they are concerned about their family's health and safety and weary of traveling.
In this post, we are going to outline why safety is so important now in Walt Disney World and Disney's overall stance on the subject. We'll also talk about some of the new things Disney is implementing to keep guests safe due to the current situation.
We'll have some general safety tips to follow no matter if you are at the theme parks or hotel, and lastly, we are going to give you our opinion on if Disney World is safe to visit right now or not.
We want you to understand that it's going to be your decision and no one can make that for you, but we hope to lay out some of the facts and then let you make a decision for your family based on how you feel about them.
Before we get started we wanted to share some of our best resources on the park closures, reopening, and everything associated with them. We think they will help you a lot in trying to make decisions about your next trip:
Also, if you want to be informed when the new Disney Parks Reservation System goes online, don't forget to sign up for our FREE Weekly E-Mail Newsletter. You can sign up here: Join our E-Mail Newsletter
Why is Safety So Important Now in Disney World?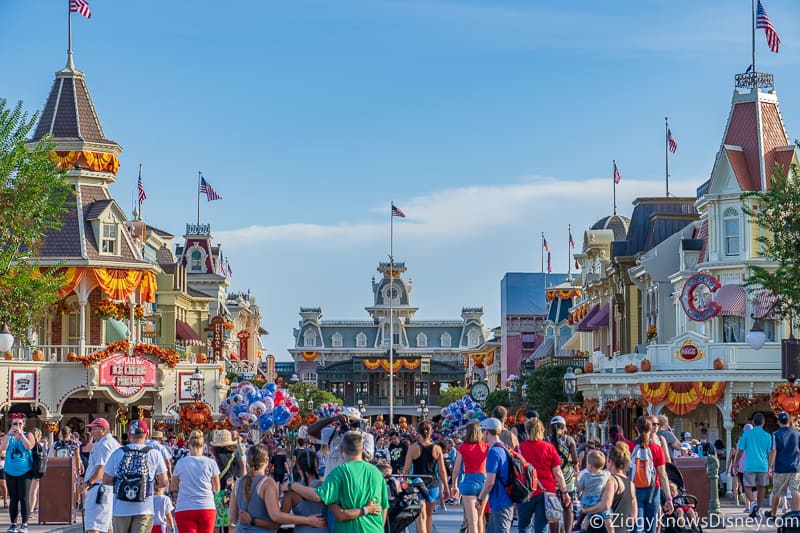 Walt Disney World is generally considered a very safe vacation spot for families all across the world. In fact, millions of people visit here every year with very few serious incidents ever happening. So why the concern now? That's easy…global health crisis.
Ever since our current health situation started having an effect on the U.S. people were wondering if Disney World is safe and if not, when will it be safe?
With how easy it is to spread germs from person to person, avoiding crowds seems to be on most people's minds today, and theme parks are one of the easiest places to find yourself surrounded by thousands of people, who could potentially pass their germs between each other.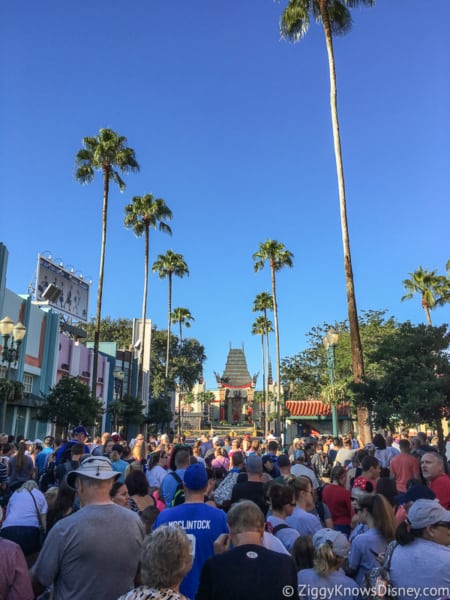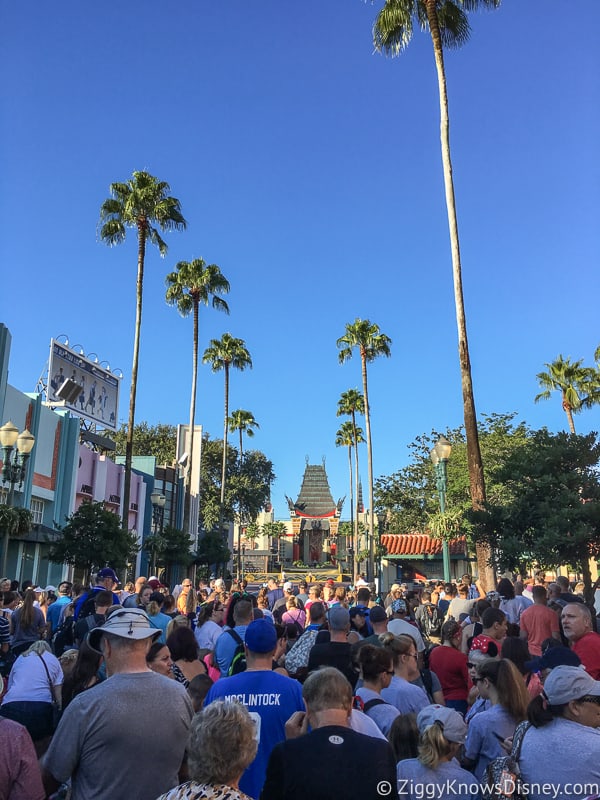 As we currently stand, Walt Disney World is now starting to reopen already, despite the current health crisis still going on. For example, Disney Springs is now open with most restaurants and shops now welcoming guests.
Starting July 11 the Walt Disney World theme parks are reopening starting with the Magic Kingdom and Animal Kingdom. On July 15, EPCOT and Disney's Hollywood Studios are opening their gates too.
You might already be back at work, and life will go on in this "new normal" for a while, which also means potentially taking vacations to places like Orlando and visiting the theme parks.
Let's take a look at what Disney is going to do to keep guests safe and how they are preparing for that already.
Disney's Stance Toward Safety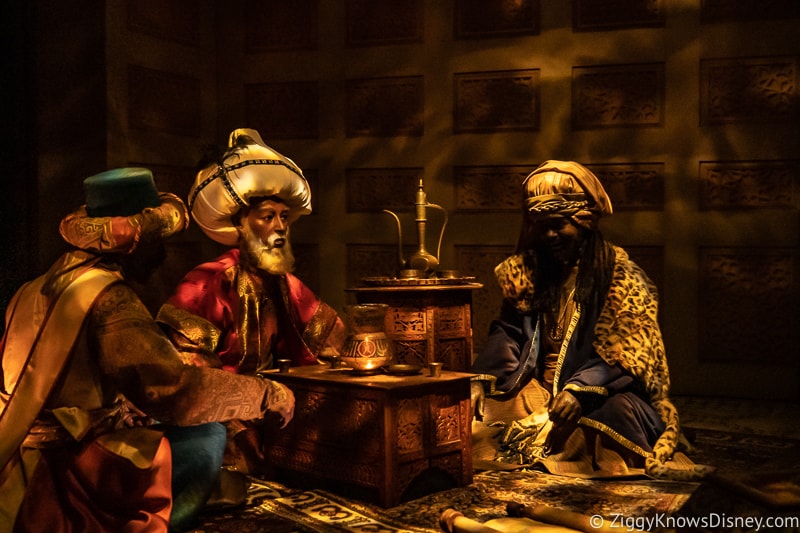 The Walt Disney Company is one of the most well-respected companies in the industry and they have shown time and time again throughout their theme park resorts that guest and Cast Members safety are of the highest concern.
In order to keep a theme park running, certain safety standards and regulations must be met, and Disney is very highly regarded for doing that.
We've had decades of experience visiting Disney Parks and have never felt like we were in any danger in all of our visits. The most prominent example that comes to mind is our experience with when Hurricane Irma hit Walt Disney World. We felt safe the entire time and were amazed by all the precautions that are taken to protect guests.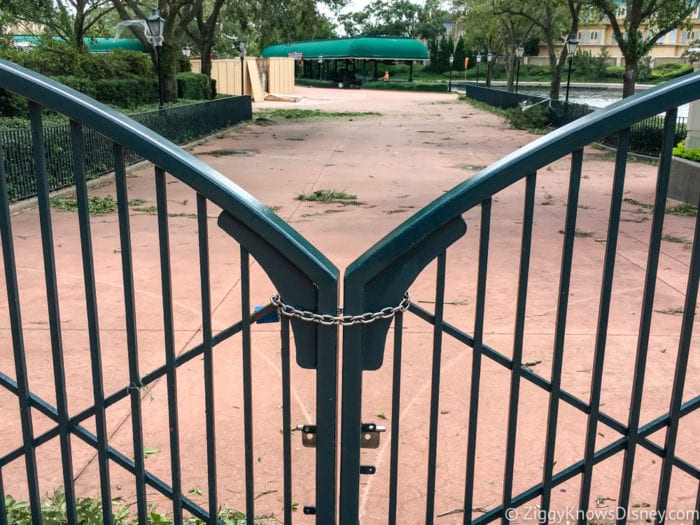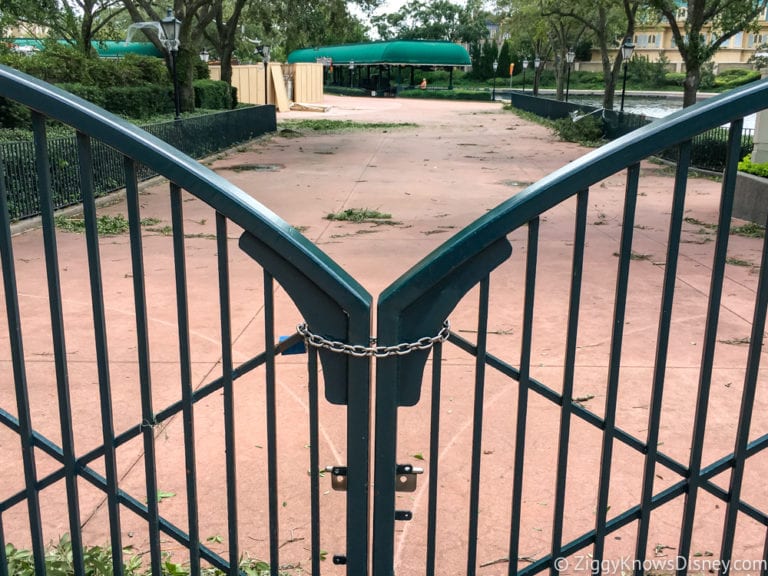 Now, getting to our current situation. Disney is one of the largest companies in the world with billions of dollars at stake and tens of thousands of employees to look out for. The people who run the company are very smart and are acting very cautious at the moment, looking out for the long-term future of the company.
Already with the reopening plan they've laid out, they've shown that they aren't making any rash decisions to start reopening too soon. They won't risk everything to make a few bucks in the near-term if it jeopardizes the company's overall future.
The best current example is how they dealt with the Disney World closure at the start. As soon as cases started popping up in the U.S., Disney installed handwashing stations and sanitizer around the parks for guests to use.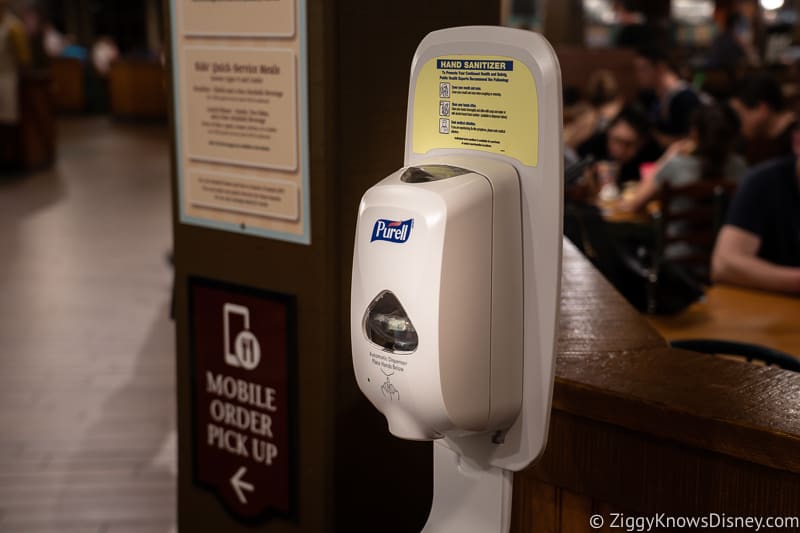 Then Disney closed down the parks on March 14, almost 3 weeks before non-essential businesses were asked to close by the state of Florida. There were no cases of the virus in Walt Disney World and it was clear they didn't want there to be any, given the negative publicity that would have created.
Moving forward, Disney has been cooperating closely with local authorities and medical experts to figure out the best plan for the parks moving forward. They are working with 2 Economic Recovery Task Forces in Florida and currently laying out plans for the best way to keep guests safe while visiting Disney World.
Disney is going to continue to follow the best practices from the CDC and governmental agencies and won't reopen Disney World until it's safe to do so.
What Will Disney Do to Keep Guests Safe?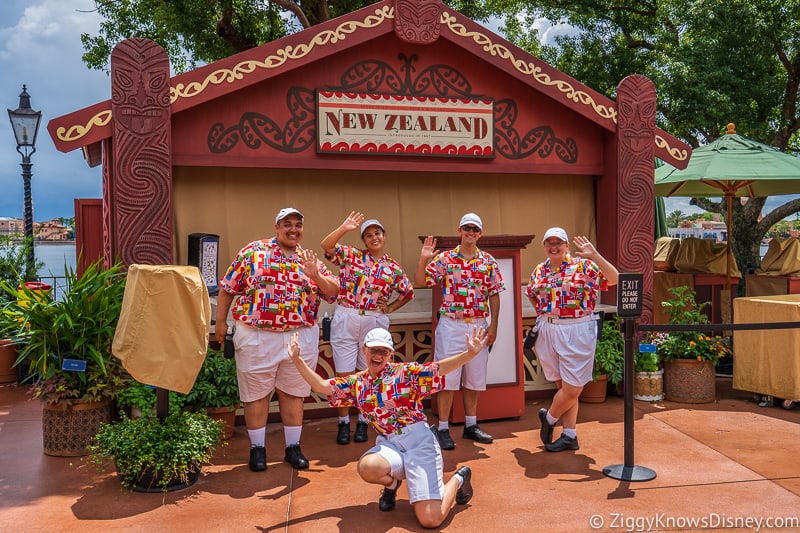 Of course, since everyone is worried about getting sick, everything revolves around lower the spread of germs from one person to another. So far the best ways to do that, as directed by the CDC, are for people to keep their distance from one another and to practice good hygiene and sanitization.
In order to keep guests safe, a new set of guidelines needs to be established which allows the Disney Parks to operate, and keep guest exposure to a minimum.
In a recent post we talk about all the new changes and guidelines coming to Disney World after it reopens, where we go into more detail. For now here are a few of the key ones Disney will use.
Cooperating with Authorities
Florida's Orange County has already laid out preliminary plans for how the parks will run once they are back. Obviously, Disney is going to cooperate with whatever guidelines the authorities are recommending, and will be trying as many ways as possible to protect Cast Members and park guests.
Limited Attendance
Obviously, the more people you have in one area, the more at risk you are. In order to solve this problem Disney World is going to limit attendance in its theme parks when they first reopen. Shanghai Disneyland only allows 30% of its normal capacity for instance and Walt Disney World will likely follow something similar.
Temperature Screening
Temperature screening is going to be mandatory for guests and Cast Members alike when entering the parks. This has already been confirmed for Disney Springs. Cast Members will have touch-less readers and guests with a temperature over 100.4 degrees will not be given entrance.
Increased Sanitization/Wiping Down
Inside the parks, Disney is increasing the sanitization and cleaning to make sure they are as safe as possible. All "high-touch" areas like doors, handles, buttons, etc, will need to be cleaned much more often than usual.
Disney had already stepped up their game before the closure and we expect this to increase even more.
Hand Sanitizer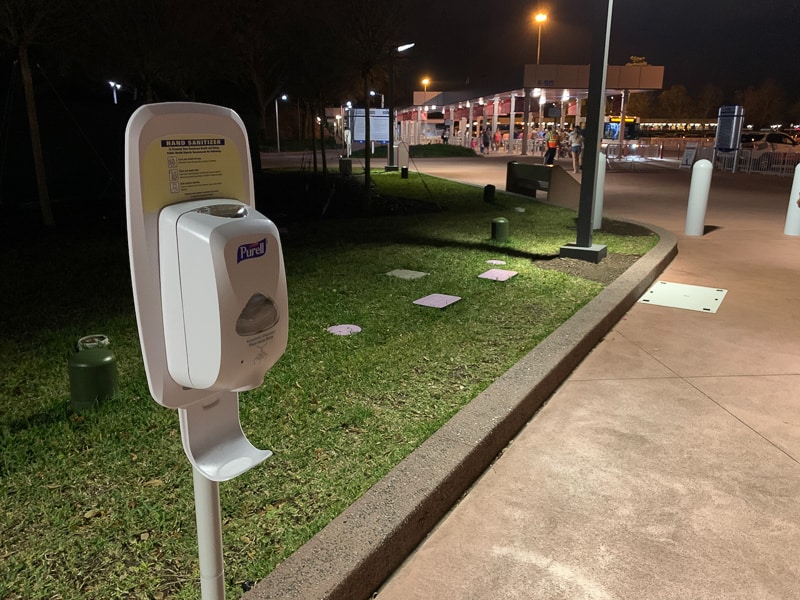 Just before the Disney World parks closed in March, they had set up dozens of hand washing stations and hand sanitizer all over the parks for guests to use. They will even be posted outside all restaurants and attractions.
Face Coverings
In order to keep people safe, face masks are required for guests and Cast Members. Disposable masks will be provided for guests at the entrance if they don't have one, but only in limited quantities. Face coverings will be a big part of the new guidelines at first.
Read our post on Face Masks in Disney World for more details on what to expect and how long this requirement might last.
Distancing in Queues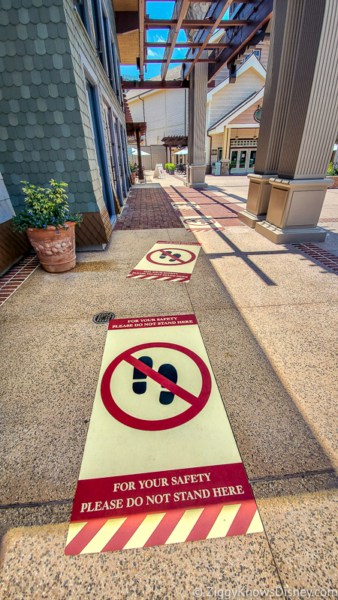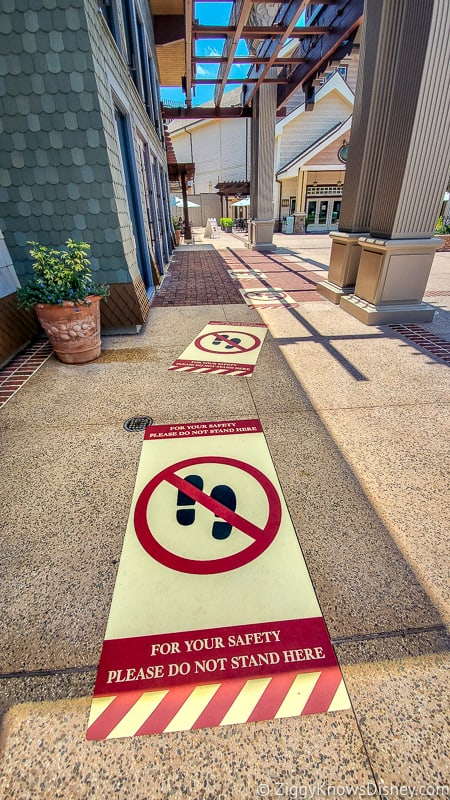 Disney has installed markers on the ground anywhere in Disney World where a line of people might form. These markers are spaced out 6 feet from each other and help guests keep the proper distancing.
These areas include: attractions queues, restaurants and shops.
Virtual Queue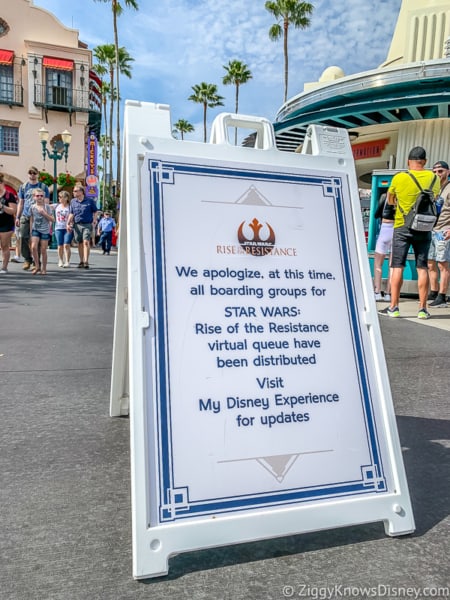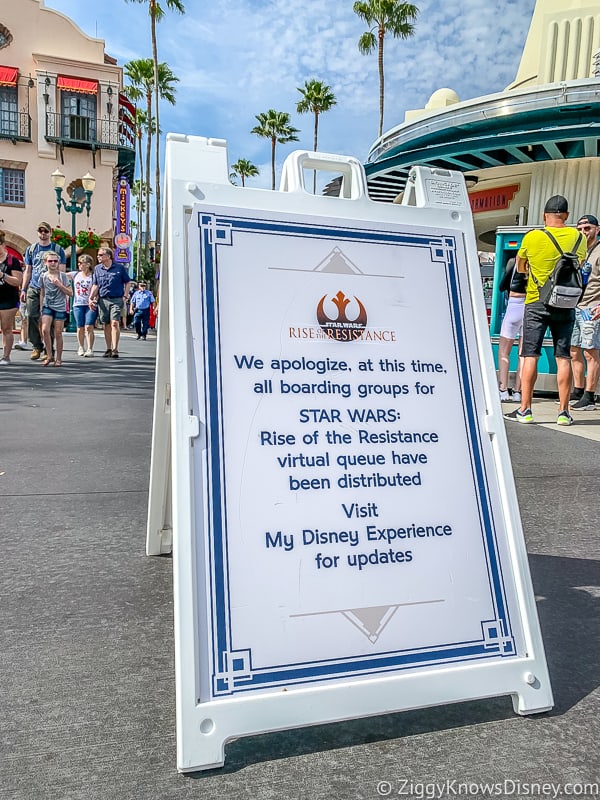 Since attraction queues are about the worst place for distancing in a theme park, look for Disney to use the Virtual Queue system much more. This is a sort of ride reservation system that can be used from the My Disney Experience app and allows guests to wait in line, without actually getting in line.
This should be a big help in keeping big lines from forming in the queues and helping Disney control just how many people are entering at one time.
We have much more on its impact and what attractions might use it in our Guide to Disney's Virtual Queue and Boarding Groups.
What You Can Do
While Disney is doing its part by making new safety guidelines, there is still more that you can do to protect yourself as best as possible if you decide to go.
Avoid Crowded Areas/Avoid Waiting in Line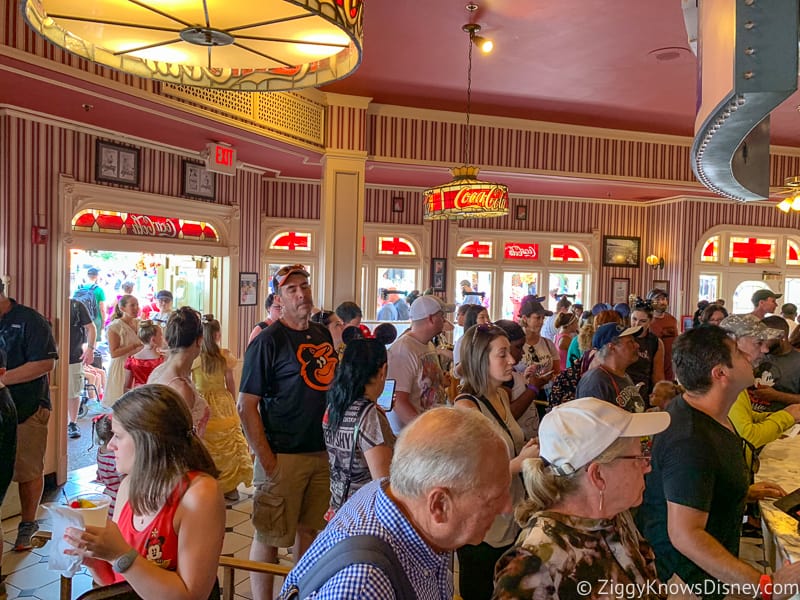 When you go to the parks, try to avoid high-traffic areas as much as possible. Disney will have whatever queues there are spaced out so guests can stay a safe distance away from each other. Respect these distances.
When checking into your hotel, use the online check-in option instead of waiting in line in the hotel lobby. The same goes for dining where you should use the Mobile Ordering service at quick service restaurants so you can skip the line.
Touching Things/Washing Hands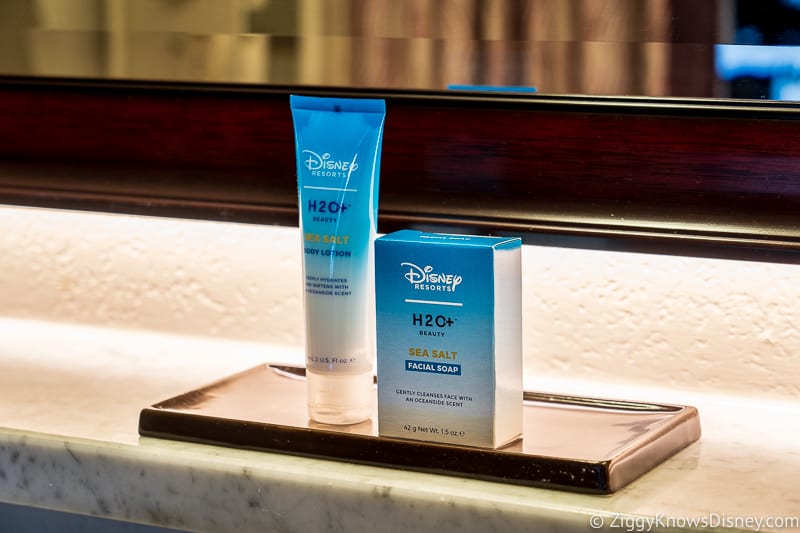 You are in a theme park so it's going to be impossible to not touch anything, but try to pay attention and touch as few things as possible to reduce your chances of coming in contact with germs. Don't put your hands on counters in public areas and touch as few handles and buttons as possible. Train your kids to do the same as best you can.
Once you do touch something, wash your hands as soon as possible, and avoid touching your face.
It's always a good idea to keep hand sanitizer with you or disinfectant wipes in your bag. My mom does this all the time and they always come in handy!
Avoid Going at a Crowded Time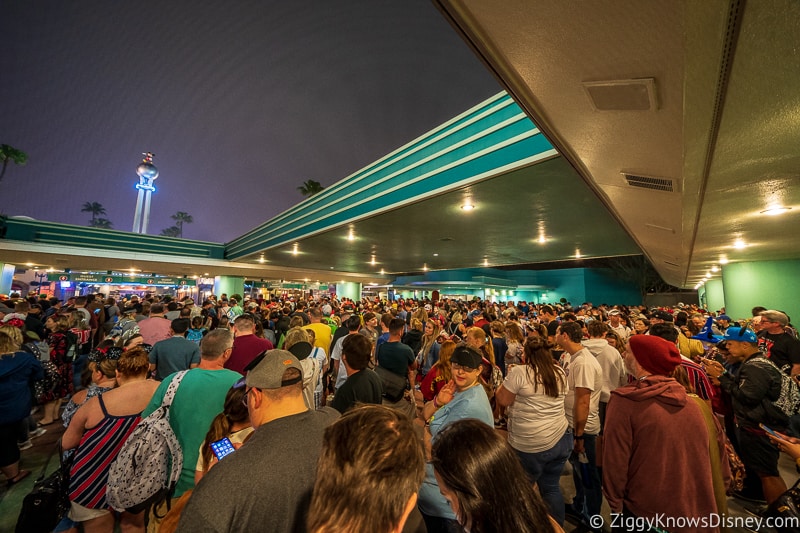 Long-time Disney goers have been trying to avoid the crowds for years, and now we have an even better reason to do it.
Naturally, there tend to be more people in the parks during holidays and when kids are off from school. If safety is a concern, it might be smart to try and book a trip avoiding the busiest times of the year. It's going to be hard to understand just how full the parks are for a while, but a safe guess again is to go when kids are usually in school.
Our Disney World Crowd Calendar will help you figure out the least crowded times to visit.
Avoiding Fingerprint Readers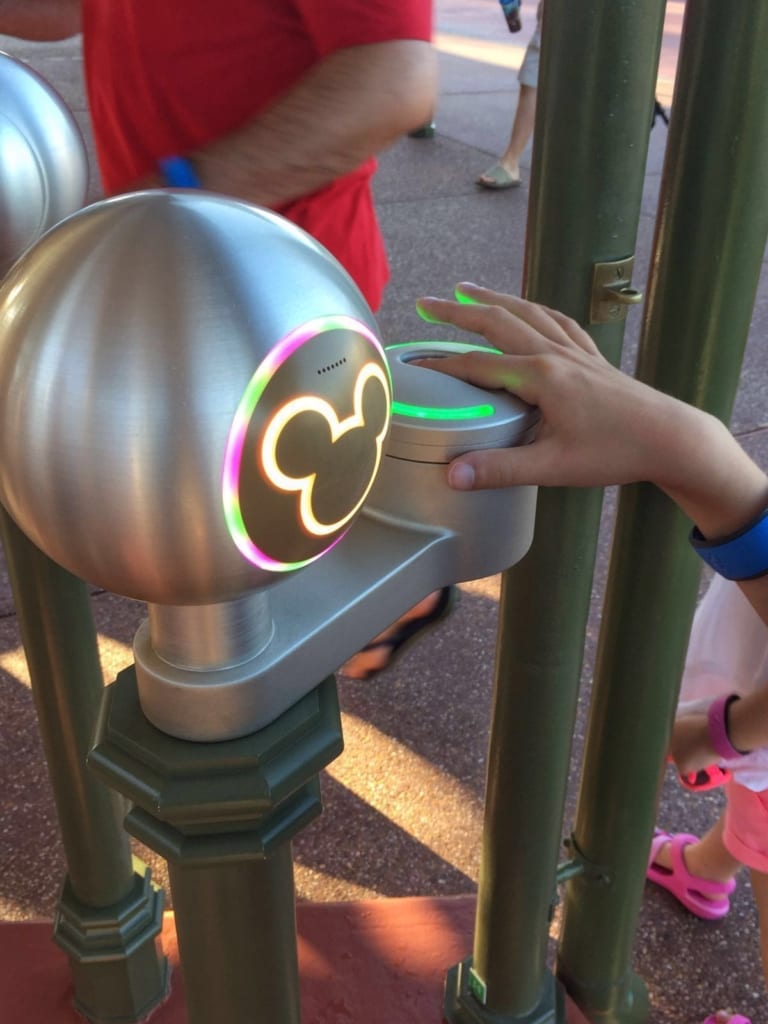 One of the biggest questions we get from readers is if it's possible to bypass the fingerprint scanner at the theme park entrances. It's probable Disney will stop using these and go to another type of ID confirmation system, but until they do, here are some tips to avoid the fingerprint readers.
Usually, when you enter the parks, you scan your MagicBand or park ticket at the touchpoint and then place your finger on the scanner. This is how Disney confirms your ID to make sure you aren't letting someone else use your ticket.
However, due to cleanliness concerns (among other reasons), you might not want to place your finger on something that literally thousands of other guests have just touched. Germs can live on surfaces and can be easily spread to other people touching those same surfaces.
If those surfaces are disinfected, they should be free of germs and safe for people to touch. However, Disney can't disinfect every single fingerprint scanner at every touchpoint after every single guest taps into the park. It's just not feasible.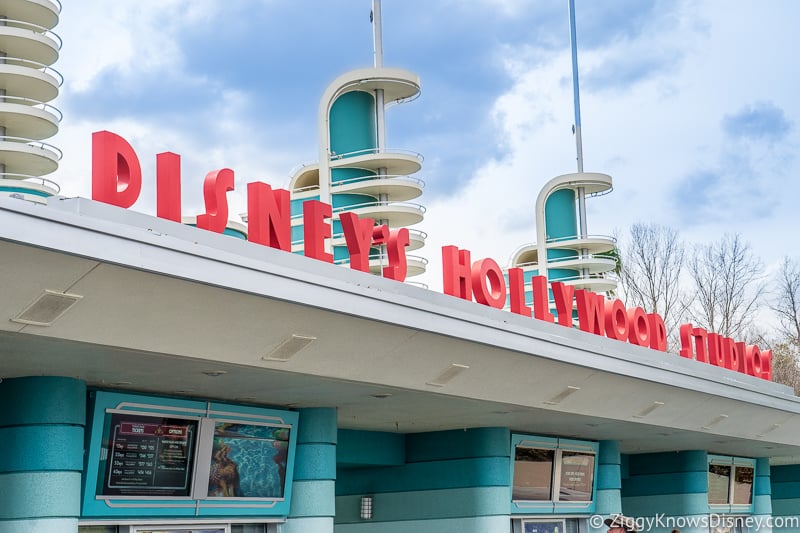 Luckily, there is a way around it and you don't have to actually scan your fingerprint to enter the parks. Here are the simple instructions you need to bypass the system.
Go to a Guest Relations location before entering the park. These can be found at one of the windows just before reaching the entrance. Tell a cast member there that you would like to opt-out of using the fingerprint scanner.
You then need to show your park ticket or MagicBand and a photo ID. This is the only way Disney can verify that you are actually you and you are authorized to use that park ticket.
Next, you fill out a form stating that you don't want to participate in the biometric scanning. This form includes personal information such as name, address, phone number, etc.
Once you finish, head towards the park entrance. Tell a cast member there that you have opted out of the fingerprint scanning. They will then scan your park ticket/MagicBand and look at your photo ID. Once they verify who you are, you are good to go.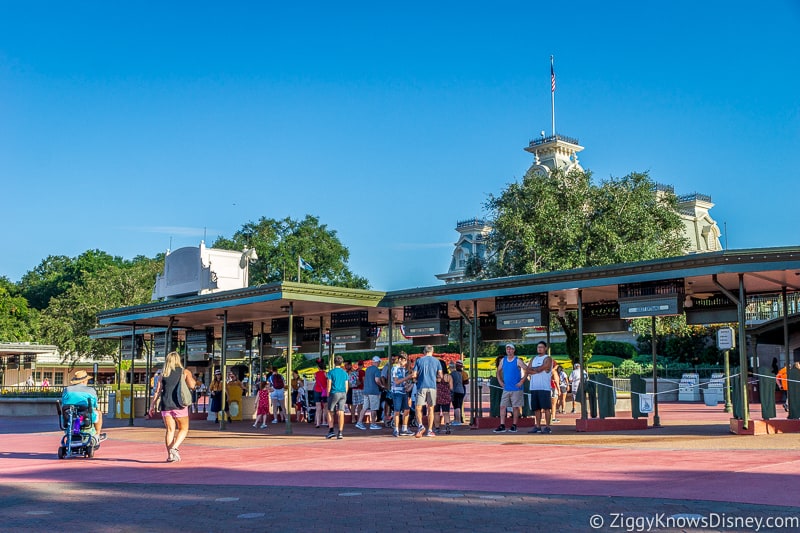 REMEMBER – You need to have your Photo ID with you to gain entrance to the park if you aren't using the fingerprint scanner. Without it, you either will not be allowed in or you will have to use your fingerprint.
This procedure will work for the life of your park admission. If you have a 5-Day pass, it will work for all 5 days. If you have an annual pass, it will work until your 1 year is up and the pass expires or you have to renew it.
If you decide to use the fingerprint scanners, you should still be ok. Disney has put hand sanitizing stations just past the entrances of the theme parks, so once you step inside the park, you can go over and disinfect your hands. This will keep you as germ-free as possible and help stop the spread of sicknesses.
Sign Up For Our Newsletter Today!
Should You Go Right Away or Wait?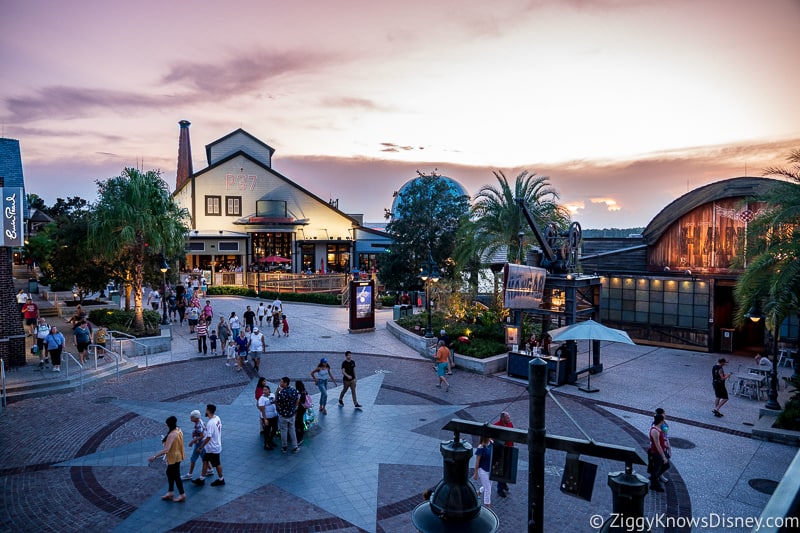 So once Disney World reopens should you go right away or is it better to wait a while? That is a decision that you will have to make on your own. We aren't going to tell you what do do and ultimately you have to do what you feel comfortable doing with yourself and your family.
In my opinion, for the best overall guest experience, you should wait a little while and not go right when Disney World opens back up. For many people, there are way too many new safety protocols and procedures, making holding off a bit before returning the better option. If all the shows and attractions are not running, that's a big negative and would make me want to put off my vacation. 
Again, everything that we have experienced with Disney is that they put safety as a priority for their guests. If they reopen, it's because the proper measures are in place to keep your protected.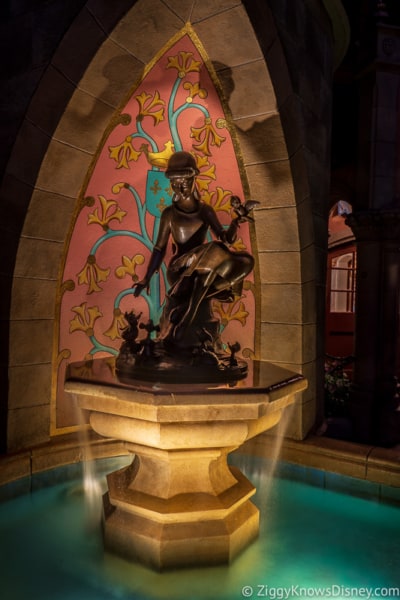 If traveling is going to make you really stressed out, it may not be worth the trouble though. You want to de-stress during your vacation (which is hard to do in a normal year at Disney World), not get even more stressed than when you left home.
People with certain medical conditions also might not feel like it worth the risk.
Whether or not you decide to continue with your previously booked Disney trips or book new ones in 2020 is completely up to you and your family. The safety of one's family should always be of the highest concern, and of course, the quality of what you are getting for the price is also a big factor, and things you'll have to consider.
Other Ways to Stay Safe in Disney World
Besides our current health situation, there are other things that families vacationing in Walt Disney World should be aware of for their safety. Here are some of the more common tips and suggestions you should take note of in order to be safe.
Following Guidelines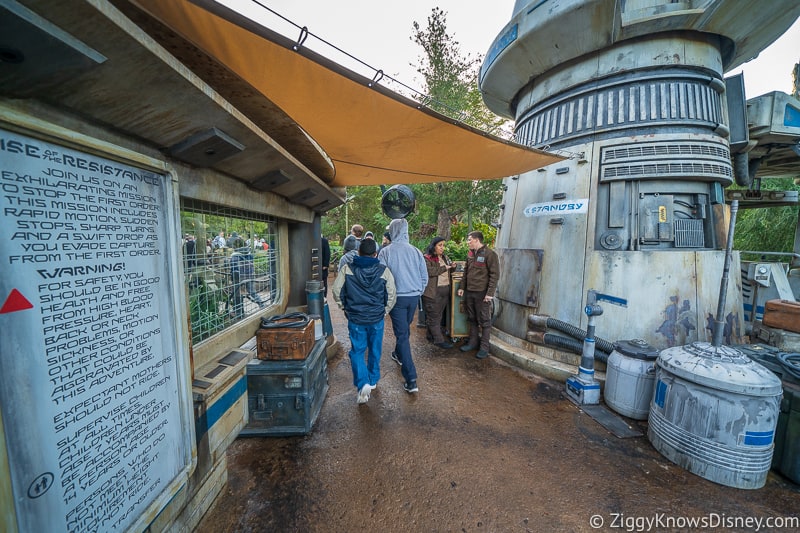 Following Disney's guidelines goes without saying for most people, but unfortunately, not for all. They may seem basic, but the number one thing you can do in Walt Disney World to stay safe is to follow the rules.
Some of the most common guidelines are posted out side of the attractions. Warning signs tell you how you should ride the attractions and who can ride.
Since the tragedy back in 2016, signs are posted near every body of water warning guests not to go in in case of alligators or snakes. Basically, if you see a sign posted somewhere, there is a good reason for it and you should listen.
Protecting Your Kids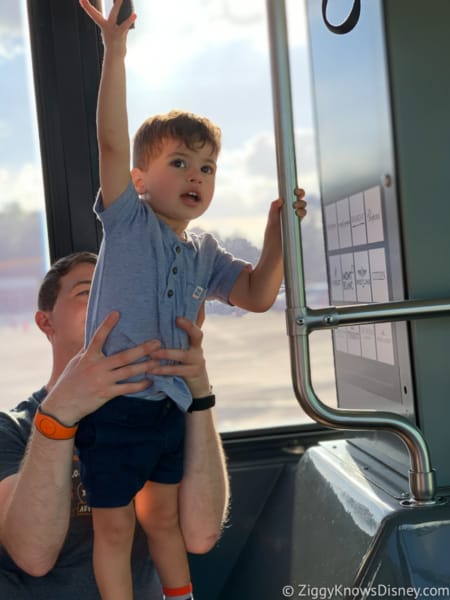 More than anything, parents want to protect their children whenever they are on vacation, and fortunately, Disney World is a relatively easy place to keep them safe.
Disney has many security measures in place to make sure children are not kidnapped from the parks, but it never hurts to be proactive and prepare your children for hypothetical emergencies. Always set your family safety guidelines with them before leaving.
Parents should keep young children in sight at all times. They can also tell their children what to do in the case the family gets separated in the parks. Having a pre-specified meeting place could be useful.
Another great tip is to write down your name and phone number on a piece of paper and stick it in the pockets of your young children. That way if they do get lost, a Cast Member or security guard can find out how to contact you.
Weather Safety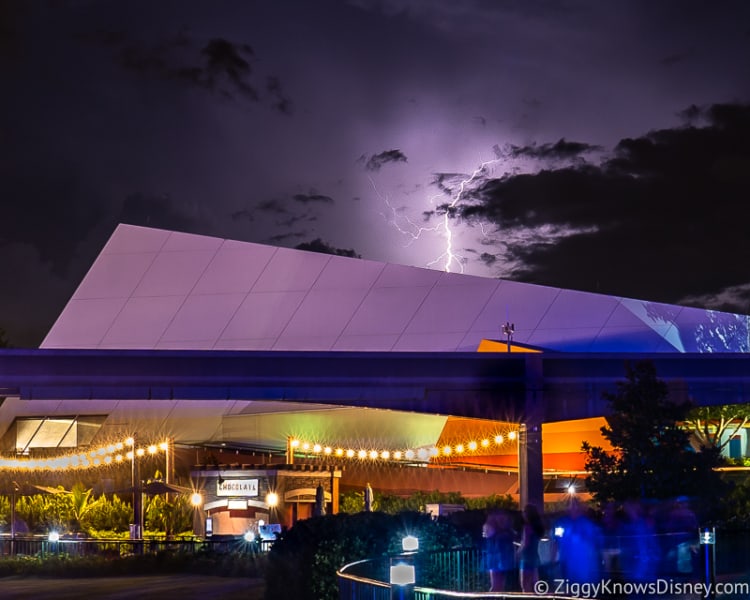 Disney World is a safe place to visit, but at times it has certain weather conditions that could be dangerous.
Heat – Florida is an extremely hot climate for at least half of the year. Especially if you or your family are not used to the heat, you should take the needed precautions.
Bring/Use Sunblock. The sun is very strong, don't underestimate it.
Drink lots of water and stay hydrated.
Wear sunglasses to protect your eyes from the strong rays.
Wear a hat to protect your head
Do indoor attractions as much as possible in the middle of the day when the sun is hottest.
Go at a steady pace and don't overdo it.
Lightning – Florida is known as the sunshine state, but it's also the lightning capital too. Severe thunderstorms are common so stay inside and wait until they pass. Stay away from high places and avoid things that could be a conductor.
Hurricanes – From June to November is hurricane season in Walt Disney World. Of course, they don't happen every year, but from time to time they can happen. If you are in Disney World during this time make sure and listen to whatever guidelines the Cast Members tell you.
You can read more in our Guide to Hurricanes in Walt Disney World.
Ride Safety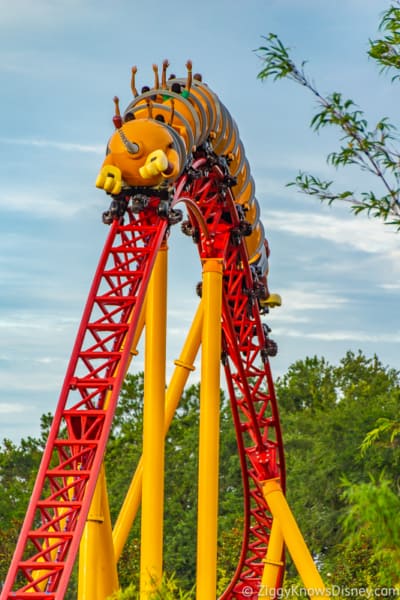 Part of the safety for the rides is under control long before you get to the park. Every day extensive testing is done to the ride systems to make sure they are operating at a safe level. If any ride doesn't meet the standards, it remains closed until the issue is fixed.
Before you get on the attraction, pay attention to any warning sign outside. Look to see if there are any specific health guidelines that apply to you like heart problems, pregnancy, motion sickness, back problems, etc. If your health status doesn't allow you to ride, don't go.
When you enter the ride vehicle, make sure any safety harness is working and fits properly. If it doesn't, please notify a Cast Member.
Keep your arms and hands inside the ride vehicles at all times. Never remove the safety harness or try to stand while the vehicle is moving.
In-Room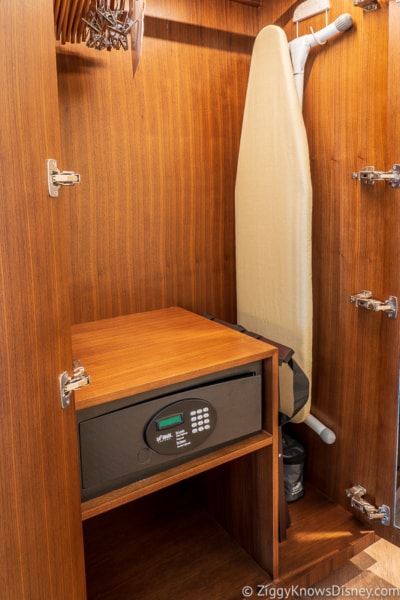 Keeping the items in your hotel room safe is also very important. Here are a few tips:
Always use the deadbolt on your door when yo are in your room.
Never accept flyers that were left at your door.
Store your valuables in the in-room safe.
Parking
If you are taking Disney transportation then you have less to be worried about, but if you are driving your car or a rental during your stay, there are a few safety tips to keep in mind.
Always lock your car doors. Thieves always look for an easy target so don't give them one.
Don't leave any valuables in the car, even if you lock the doors. Leave them in the hotel room safe.
Don't leave any item that could be tempting to steal visible. If you have to leave something in the car, hide it in the trunk or under a seat. This includes smartphones, jewelry, keys, bags, computers, iPads, souvenirs, etc.
Do not leave your keys in the car (it happens).
The Pool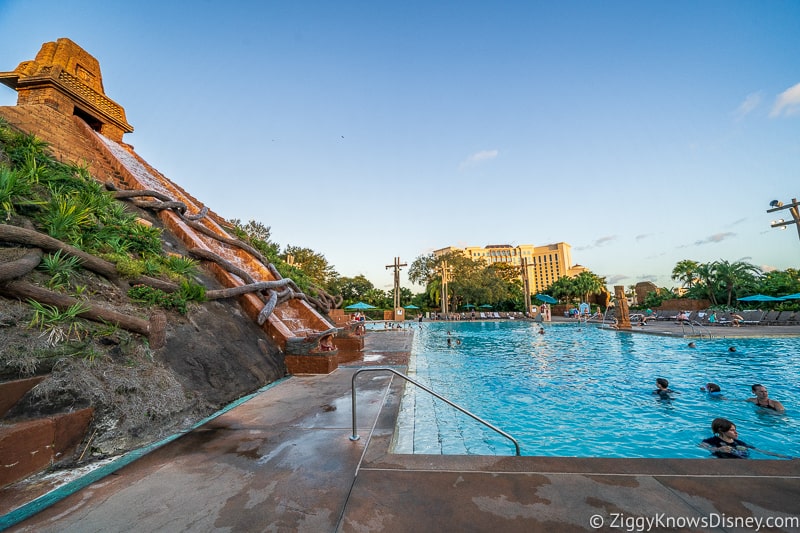 Disney has excellent lifeguards on duty at the hotel pools, but you still need to be cautious.
Never leave valuables unwatched at your table or chair. Families at the pool can be tempting targets for a thief.
Don't run and make sure your children don't run near the pool. You could slip and fall or fall into the pool.
Always listen to any instruction the lifeguards give you.
Conclusion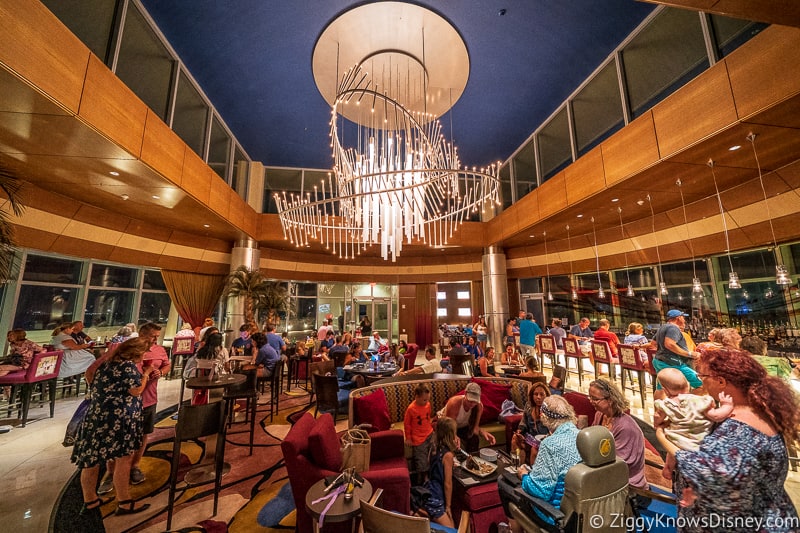 Disney has and will continue to do its best to keep you and your family safe while visiting Walt Disney World. There are many things they are doing both in public and behind the scenes to increase the safety of the hotels and parks.
The Walt Disney Company has an image to hold up to and it's one of trust that it's built up over the decades with millions of families around the world. It won't do anything to jeopardize that right now.
In the end though, you will have to decide if you feel comfortable going right now or not. If not, there will be a day in the hopefully near future where most of these safety issues are no longer a concern.
Lastly, we want to give a big thanks to all the hard-working Cast Members who are giving their all to continue to make our dreams come true and make the Disney Parks as safe as they can be. They are the unsung heroes making all this possible and without them right now we wouldn't even be able to go anytime in the near future.
If you want the latest updates on the Disney World Reopening, don't forget to sign up for our FREE Weekly E-Mail Newsletter. We'll share the latest info and vacation planning tips. You can sign up here: Join our E-Mail Newsletter
Your Thoughts
I want to know what you think about the Disney World safety…
Do you feel safe going to Disney World?
What can Disney do?
Let us know in the comments section below!
If you enjoyed this article, as always I appreciate it if you'd share it with others via social media. I work hard at making this website into a useful resource for you and your family to plan your visit to the Disney Parks and I hope it can help you! Thanks 🙂